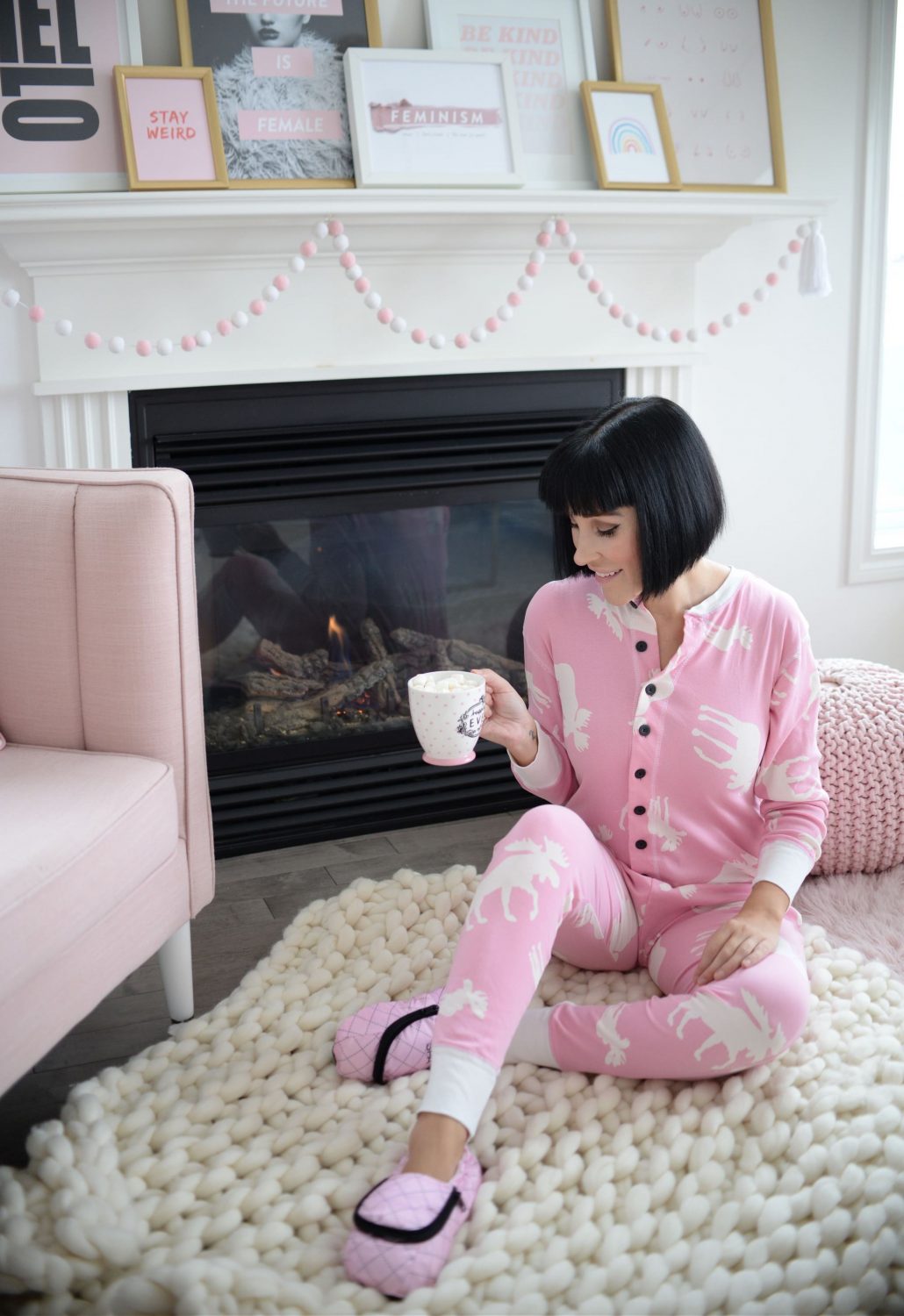 Relaxing Winter Evening Routine
There are decisions you can make to ensure your bedtime routine is more relaxing and to help ensure a better sleep. Try to limit or cut out caffeine after a certain time to help your mind and body slow down. Try to make a conscious decision to stop using your phone or tablet at least an hour before you go to bed. Instead of reaching for that extra glass of wine, try a calming hot tea. All these things will help you let go of the busy and stressful day and allow your body to unwind.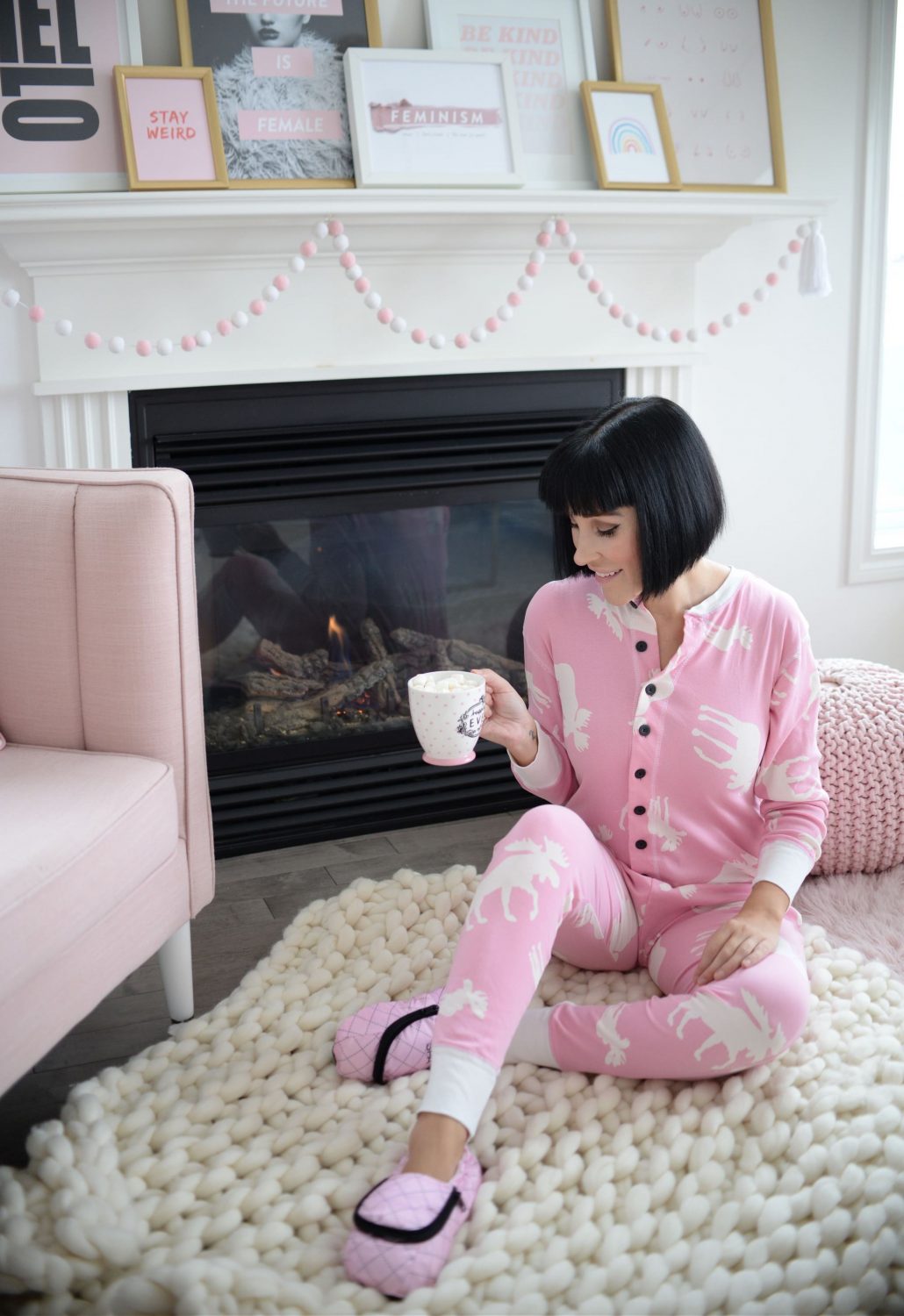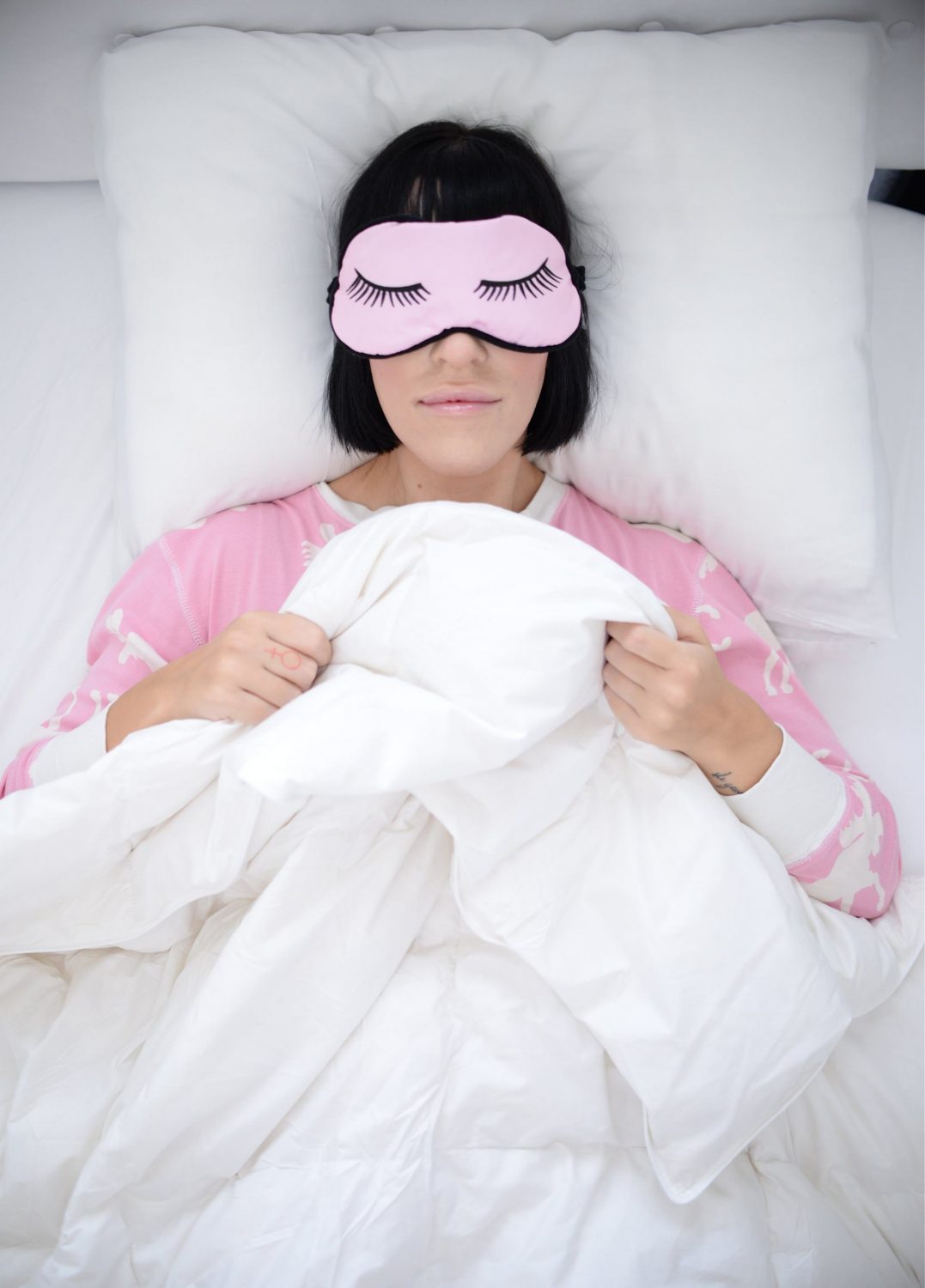 After a long and busy day, it is essential to take some time to unwind. While every day may not be sunshine and rainbows, it's important to take a few minutes to think about all the positive things in your life. Breathe deep and take a few moments for yourself. Immersing yourself into warm water places your body in an environment where gravity is practically non-existent and can help you relax for a moment. A quick soak in a hot tub or bubble bath before bed can contribute towards a slight rise in your body temperature and kickstart the cooling process, resulting in an improved night's sleep. At night, our body temperature drops, which affects our sleep hormones, but the hot water will instantly raise your body temperature, creating more melatonin to prep you for sleep. A good soak can help to combat stress, ease pain from aching joints and muscles, and even help to increase circulation.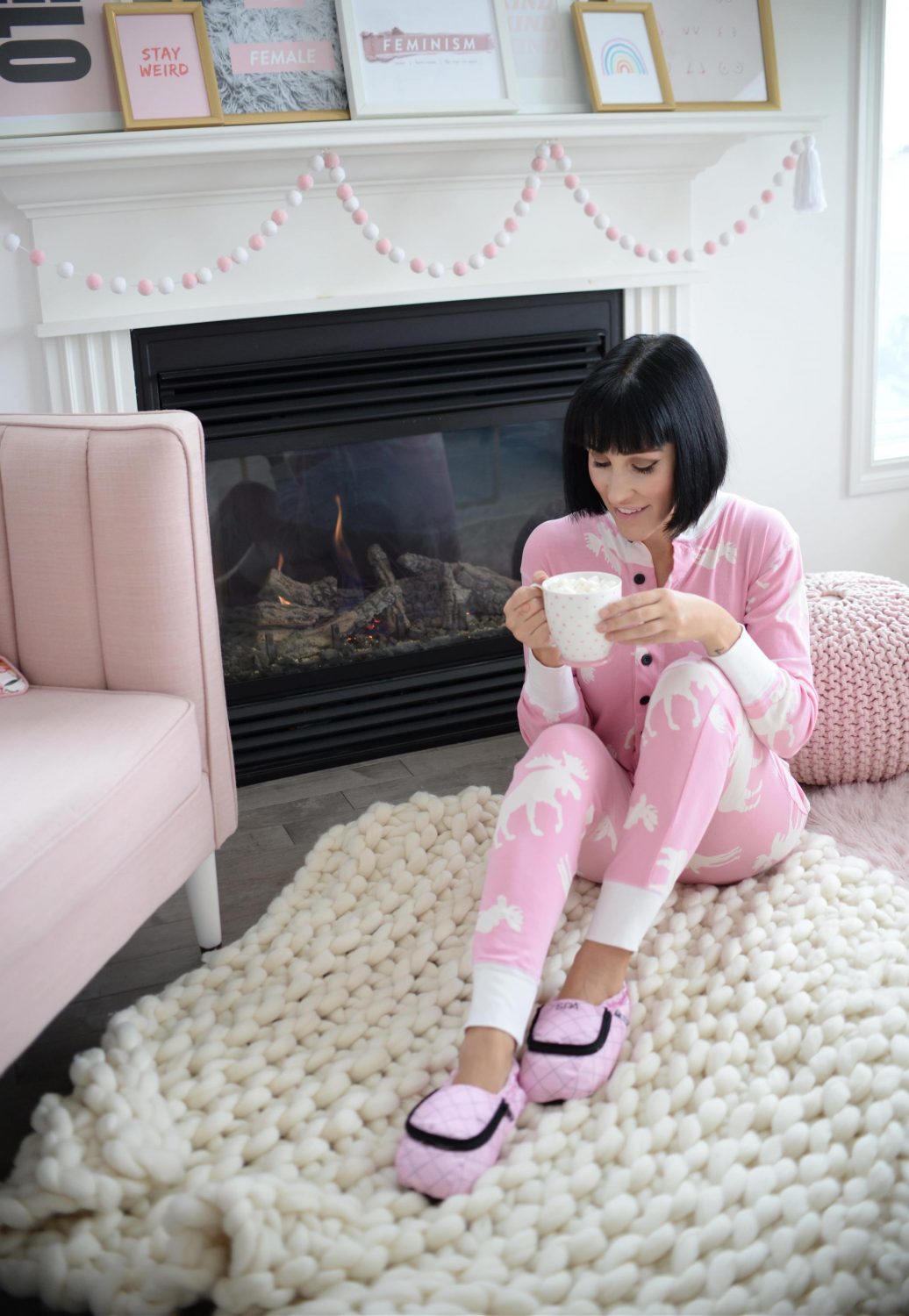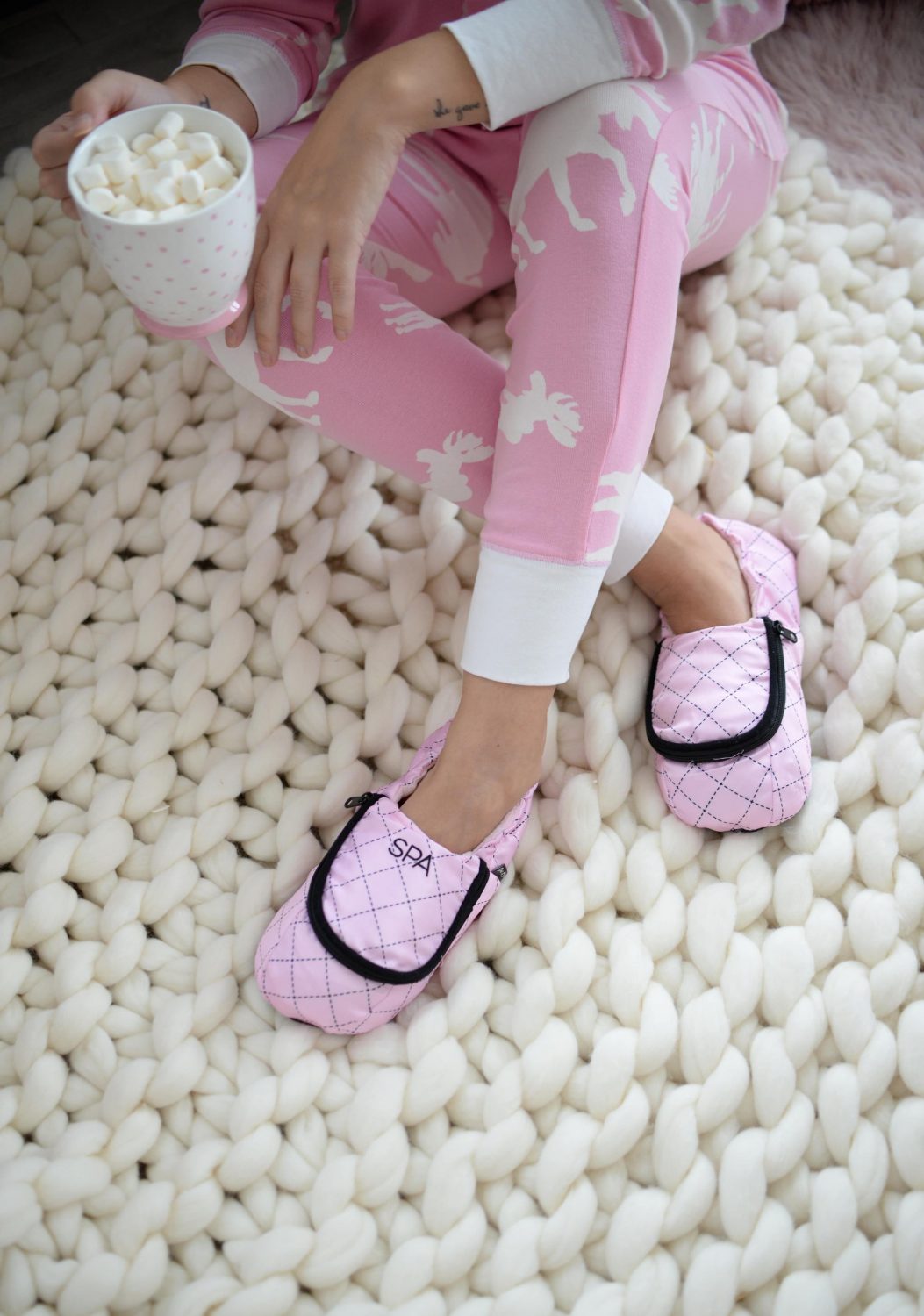 Fireplaces are not only a great feature to enhance the look of a space, but they can help bring extra coziness to a room. There's nothing better than gathering around a fireplace on a cold winter night with loved ones. Sitting by a warm roaring fire is both relaxing, soothing and soul uplifting. The pure enjoyment that you get from the flickering light, the crackling sounds, the warmth and distinctive smell goes way beyond just relaxation. It's actually been proven to lower blood pressure, reduce stress and anxiety, while bringing a sense of peace and calmness. Having a fireplace, whether it's wood-burning, gas or electric, has benefits for creating a calming, warm and relaxing experience in the home.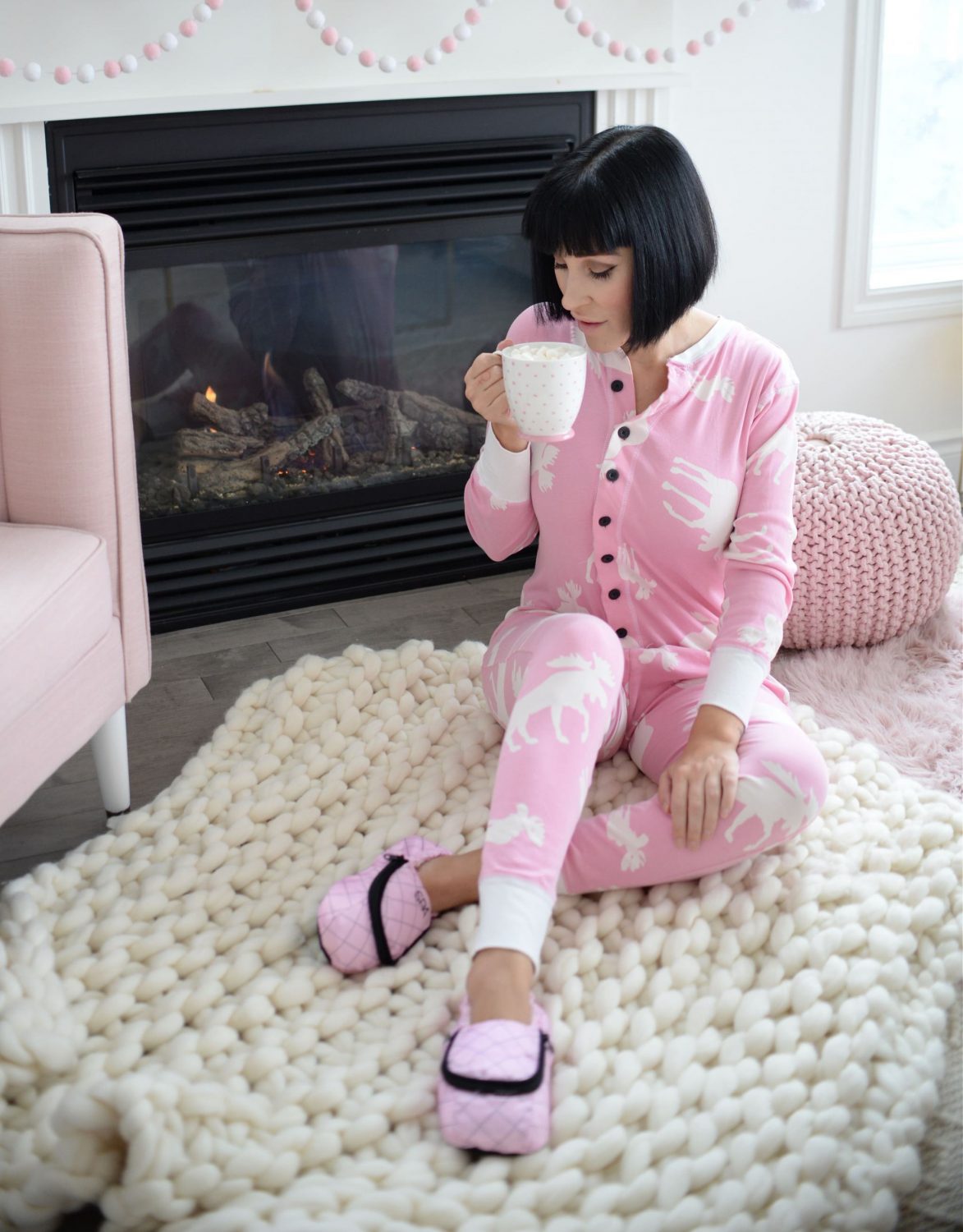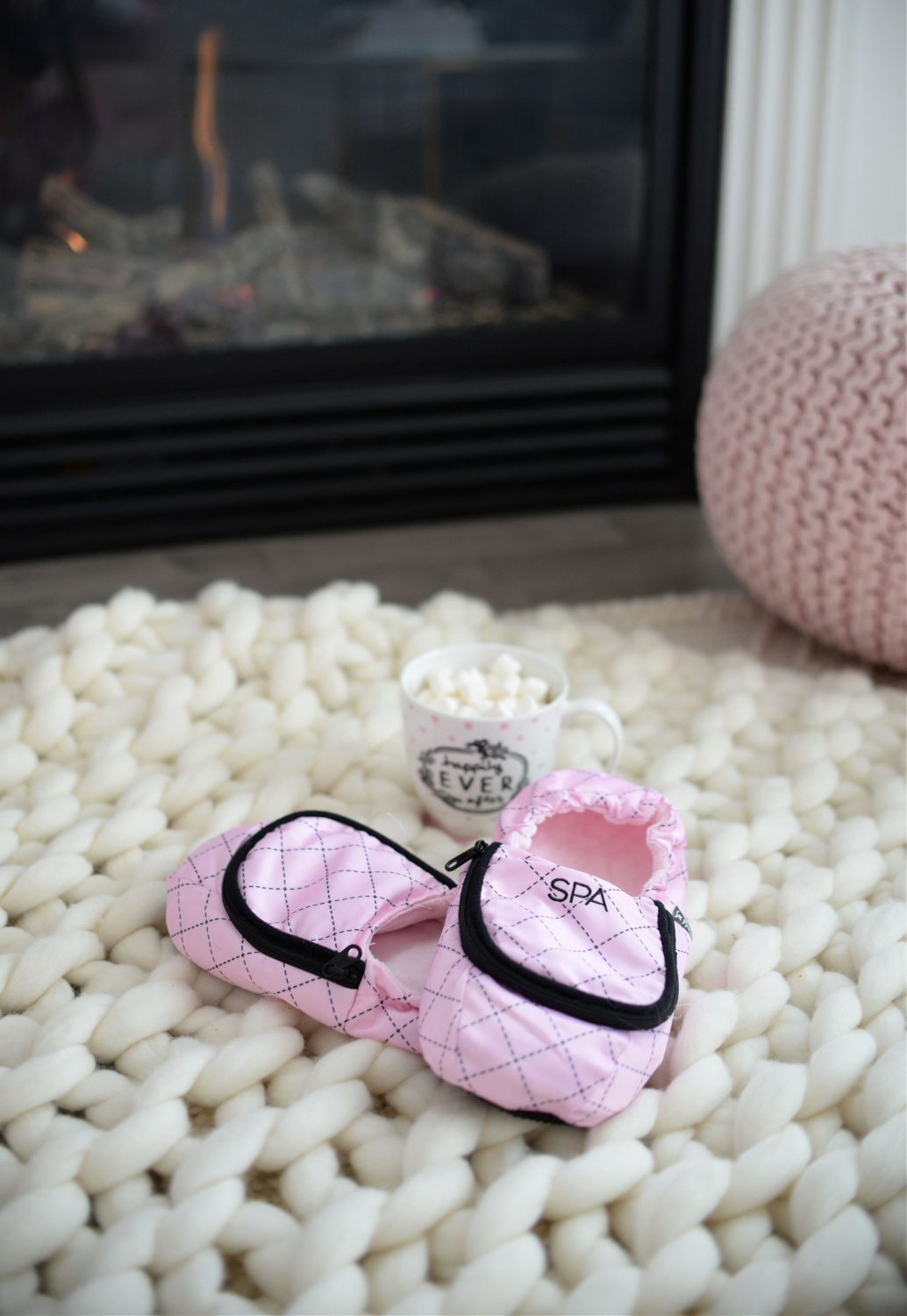 Speaking of warmth, as the temperature drops outside, so does the temperature in our feet. This increased cold state can put pressure on existing issues, like aches and pains. There's nothing better than wearing a nice, cozy pair of slippers in the winter, especially when those slippers are heated. Who remembers those iconic Magic Bags from the 90's, those cold/hot compresses that everyone and their mother had? Did you know the brand is celebrating 30 years and in honour of its special anniversary, has released several new and innovated products, including, you guessed it, heatable slippers? The new Magic Bag Spa Chic Line features 3 new products, all done in an elegant pink satin fabric with removable covers for easy washing.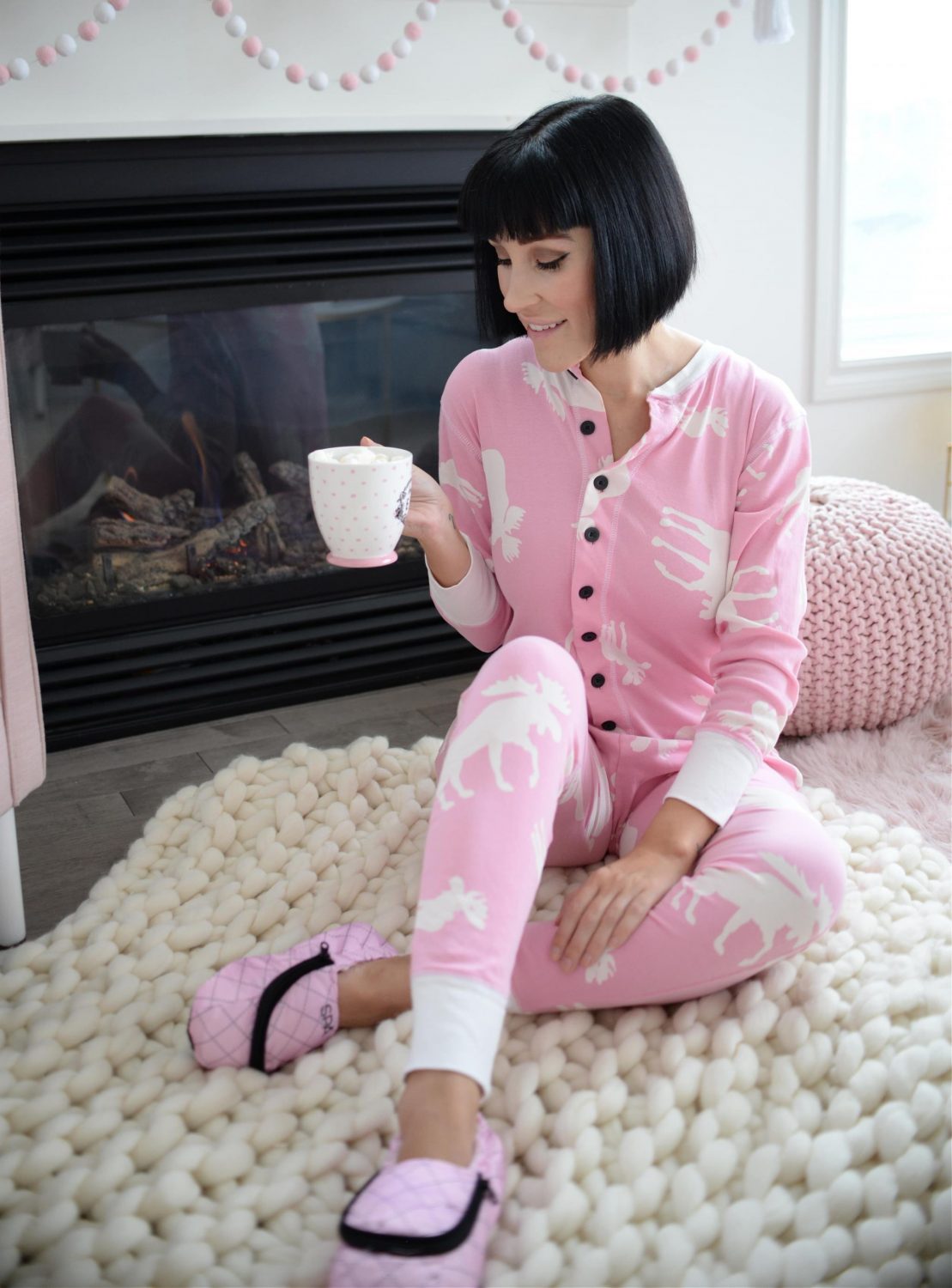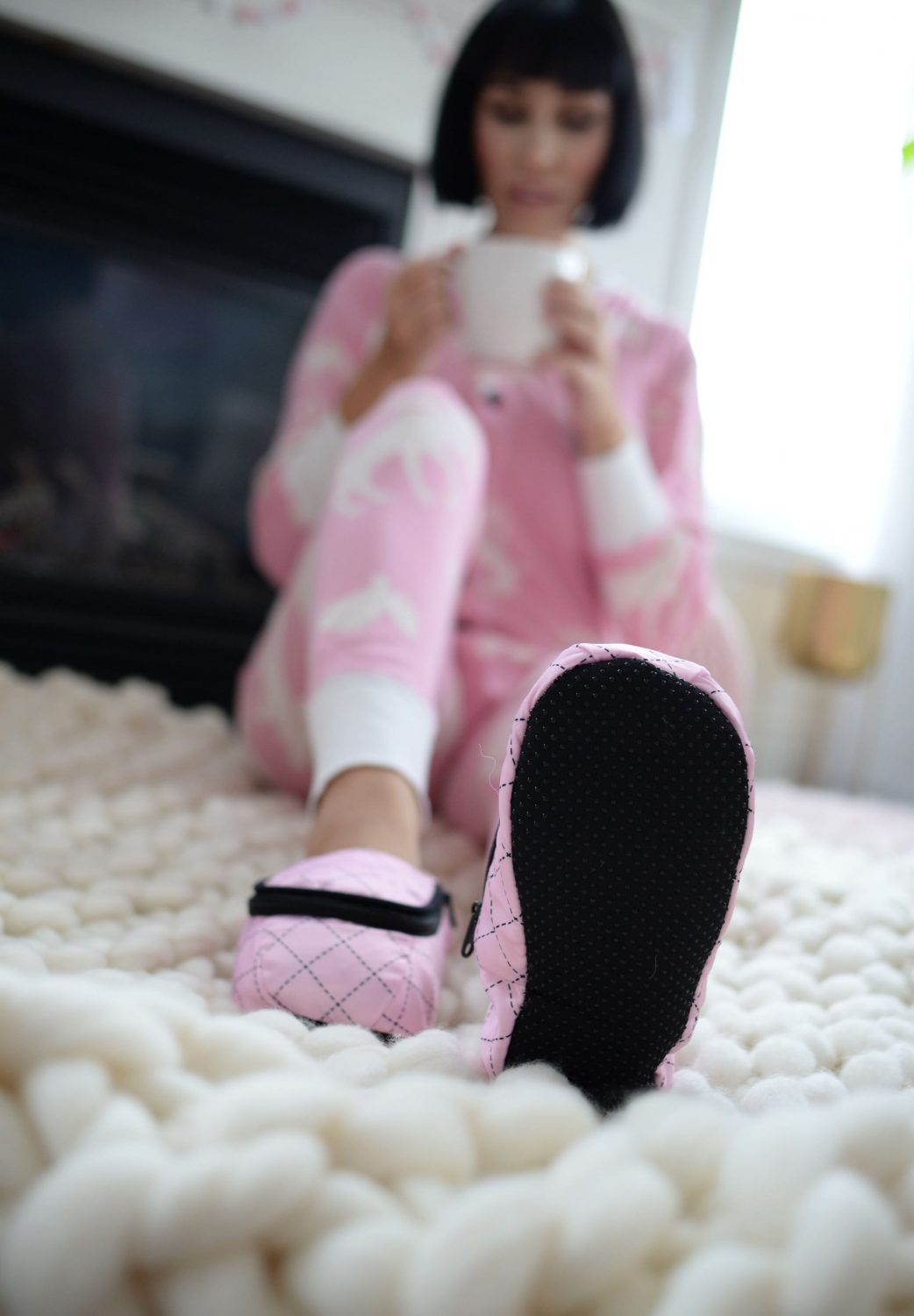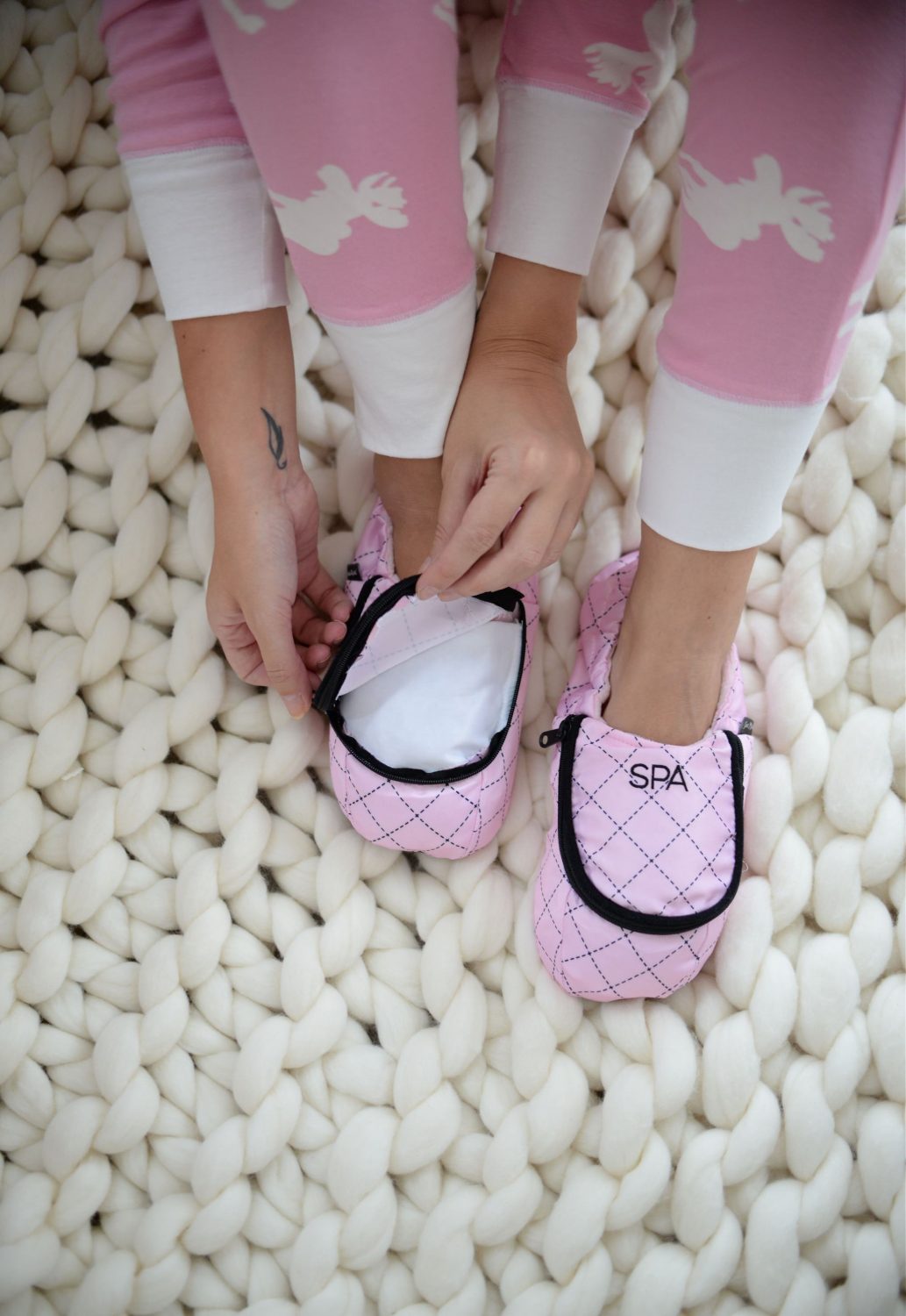 Although this Magic Bag Spa Chic Heatable Slipper can be used both hot or cold, I personally love the warmth effect. Just slip the organic oats insert into the microwave for 30 seconds to enjoy heat for up to 30 minutes. It will help to keep your feet and toes warm, while keeping you looking chic and stylish. The warmth of a heated slipper will not only help change the temperature of your feet, but it will provide a soothing sensation for your entire body. That's right, by warming our feet, you can relieve other symptoms as well.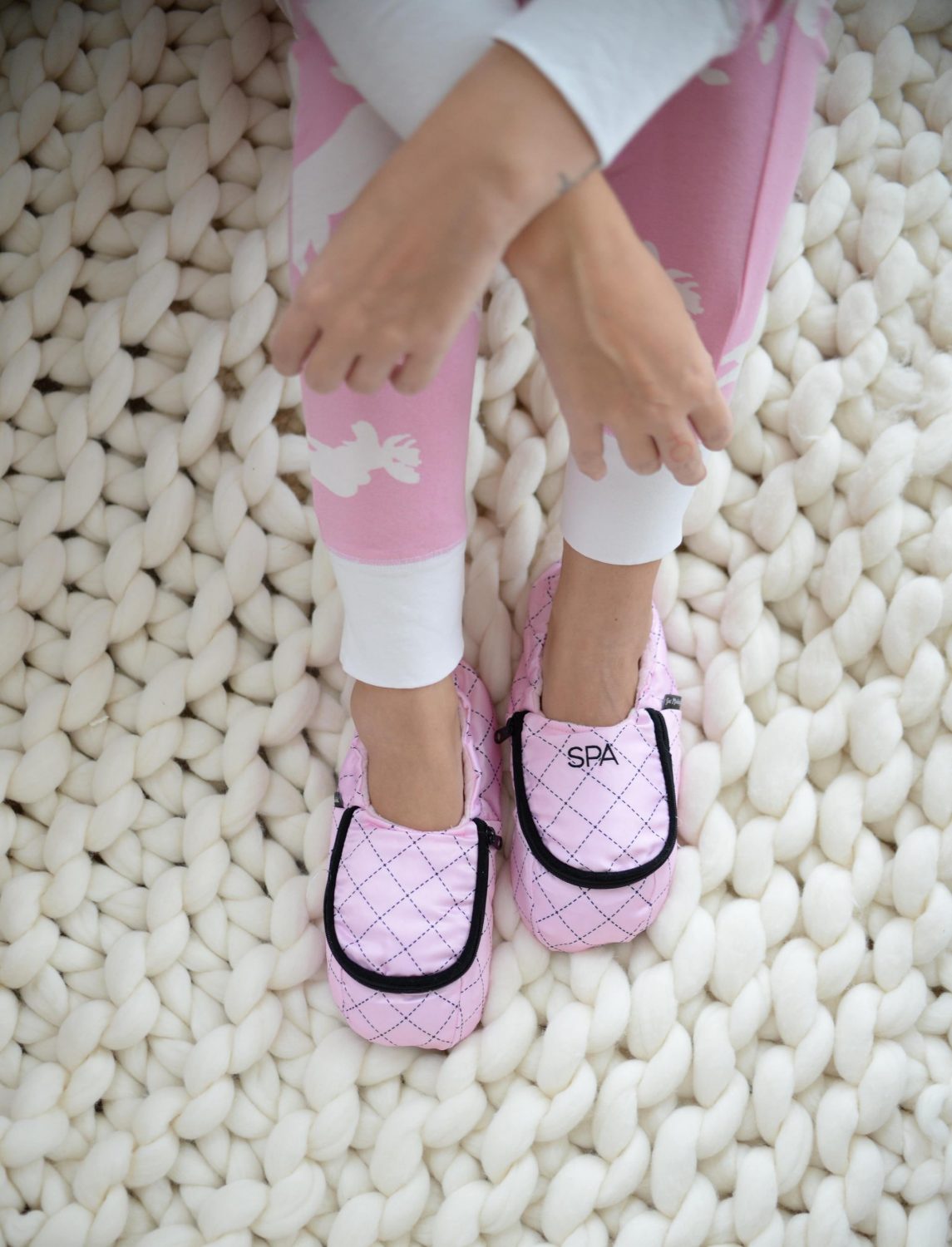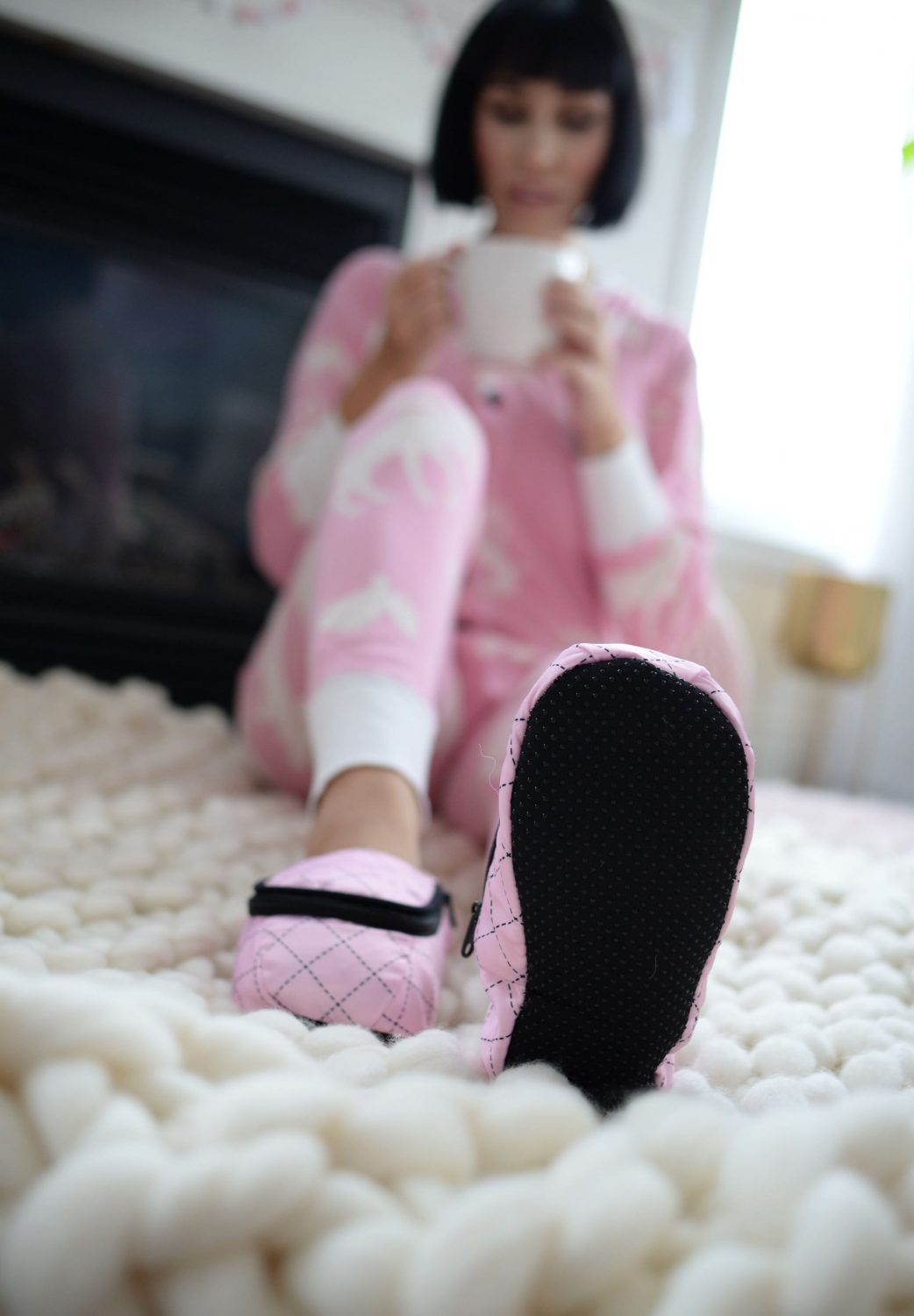 Finally, aromatherapy fragrances can instantly provide a calming effect on both the mind and body. Gentle scents such as lavender and tea tree can help relieve stress and anxiety and promote positive feelings while helping us to relax. One of my favourite ways to wind down is by surrounding myself with a comforting scent. I will either plug in my diffuser with a few drops of a tranquility essential oil or light a soothing candle. Fragrance is so important when it comes to setting the mood and creating ambiance. Fragrance instantly creates an intimate atmosphere and immediately changes the dynamic of a room. Depending on the scent you choose, it can help calm and relax for a deeper, more restful sleep.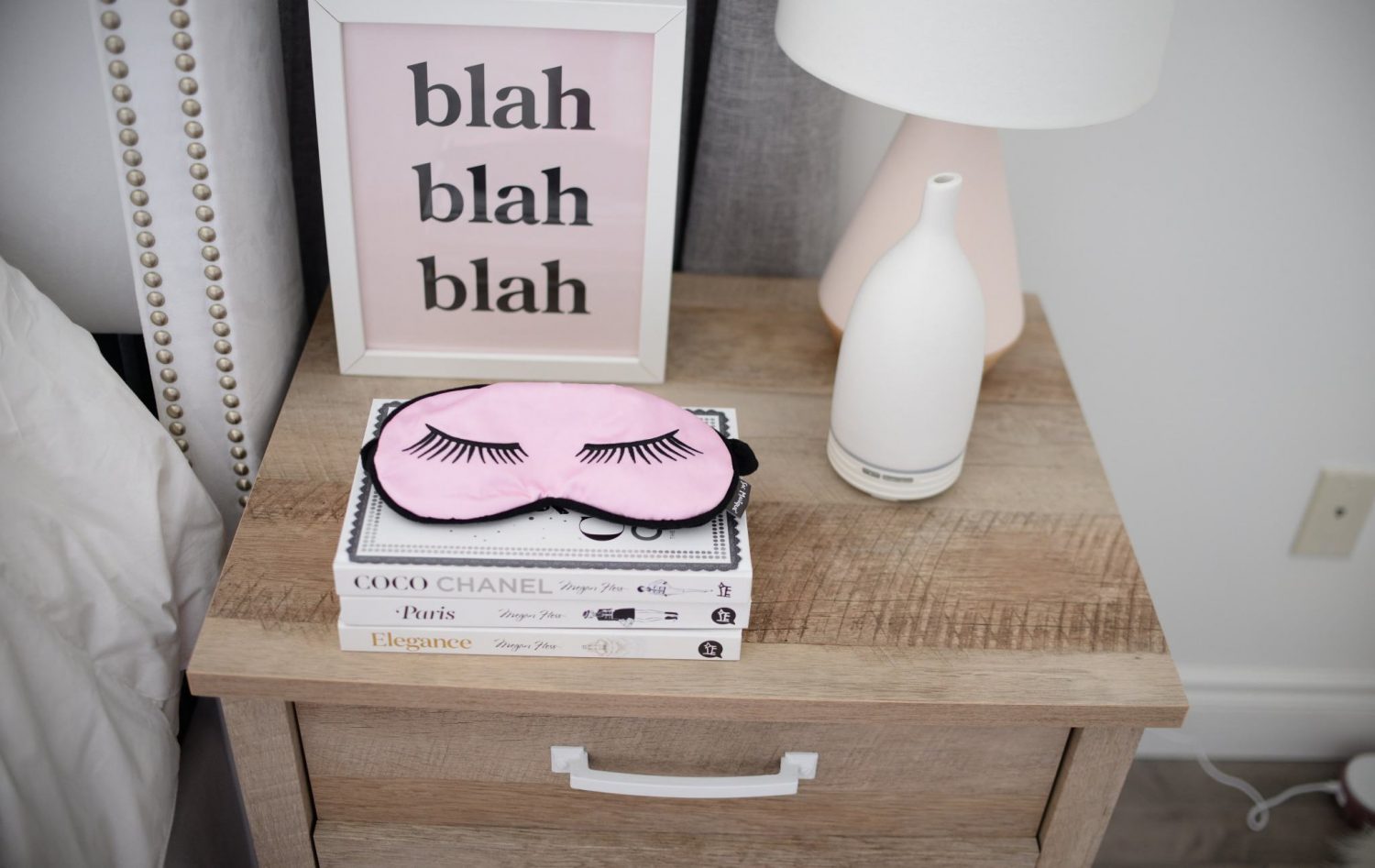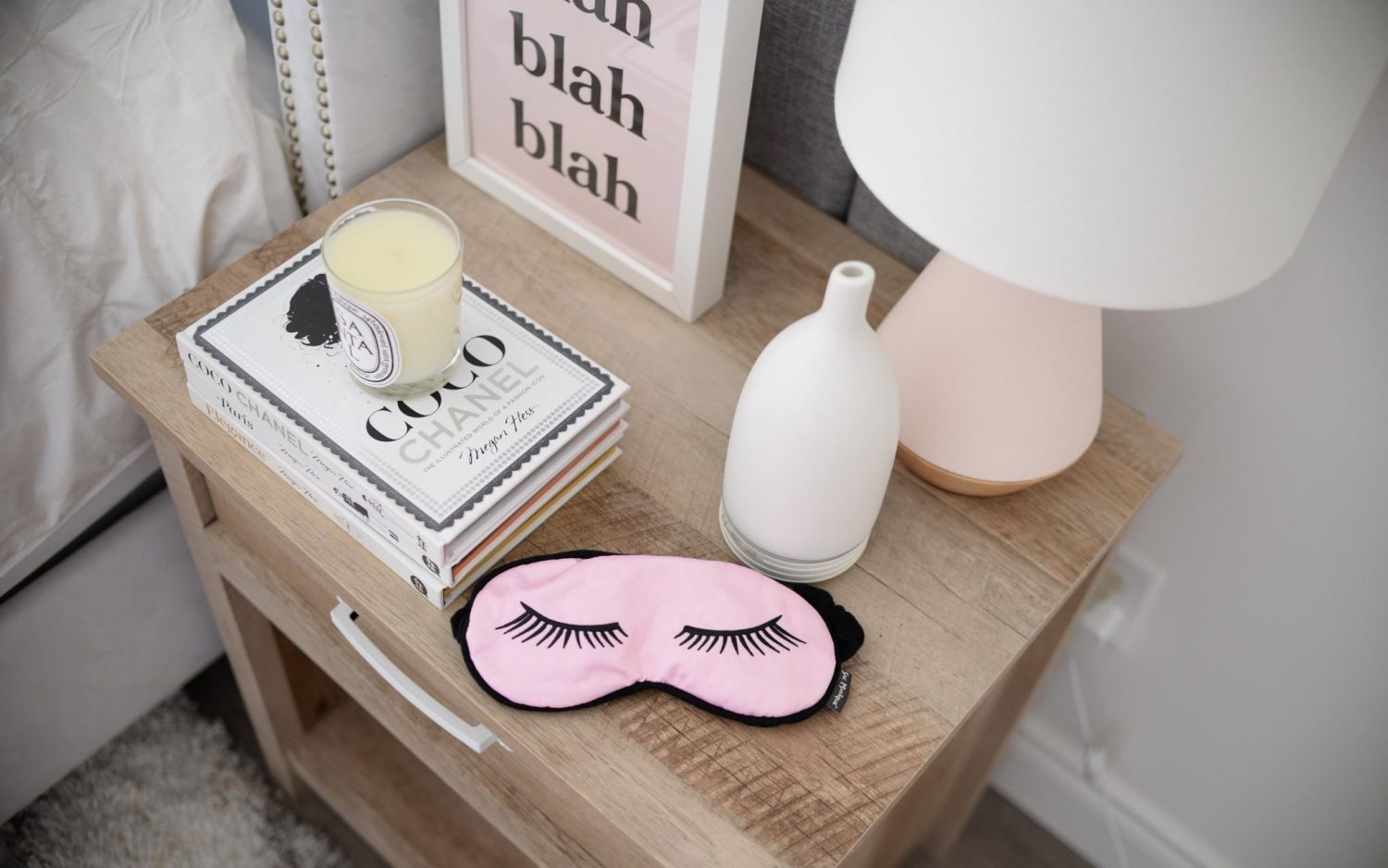 The time change has been messing with my mind for the past few weeks, but I find sleeping with the Magic Bag Spa Chic Relaxing Mask has helped. I like it to be pitch-black while sleeping, and not only does this help achieve this, but it's also infused with eucalyptus or lavender – scents that help create a calming and soothing sleep experience. Just like the slippers, just pop the inserts into the microwave for 30 seconds and enjoy 30 minutes of warmth.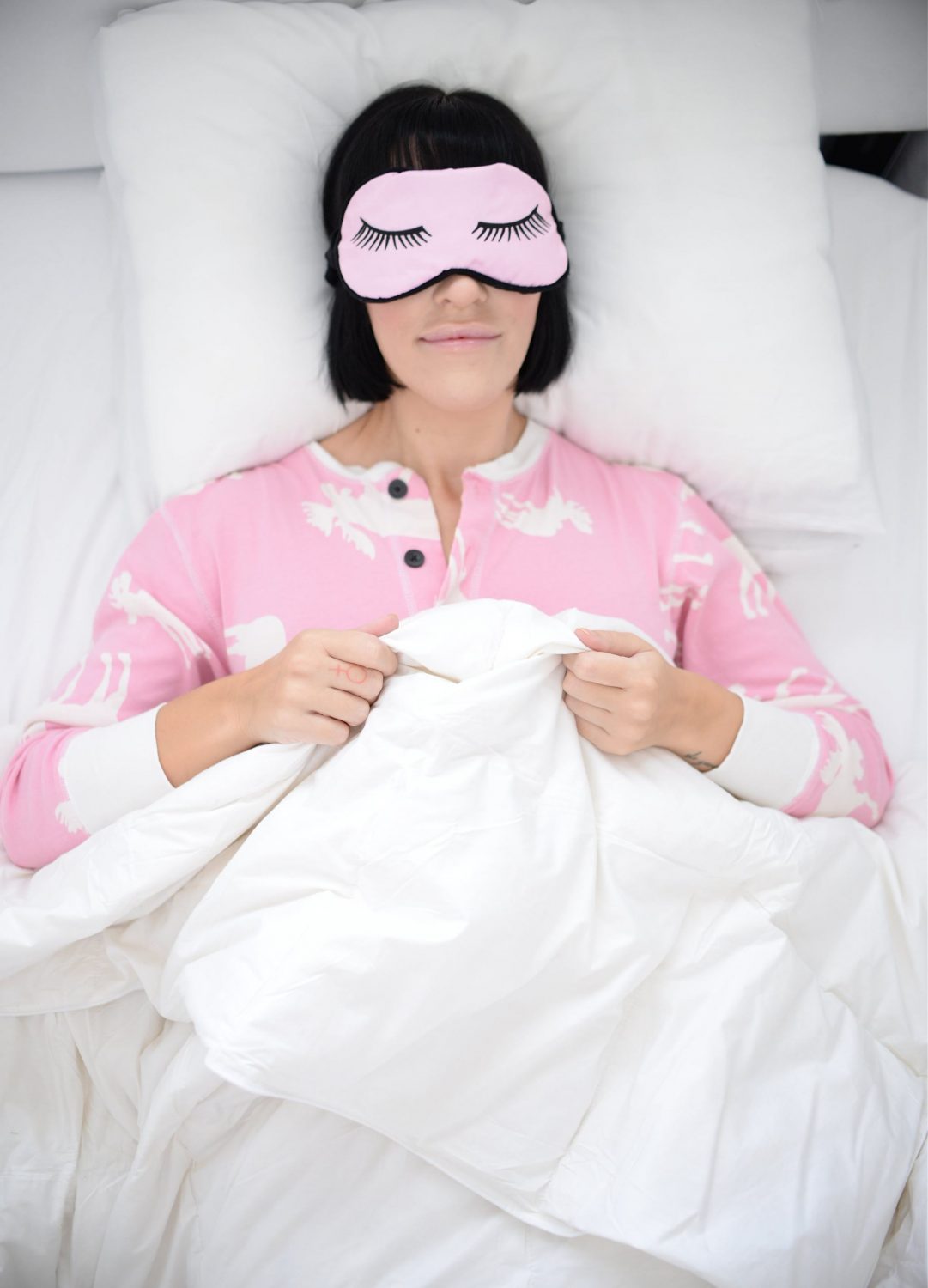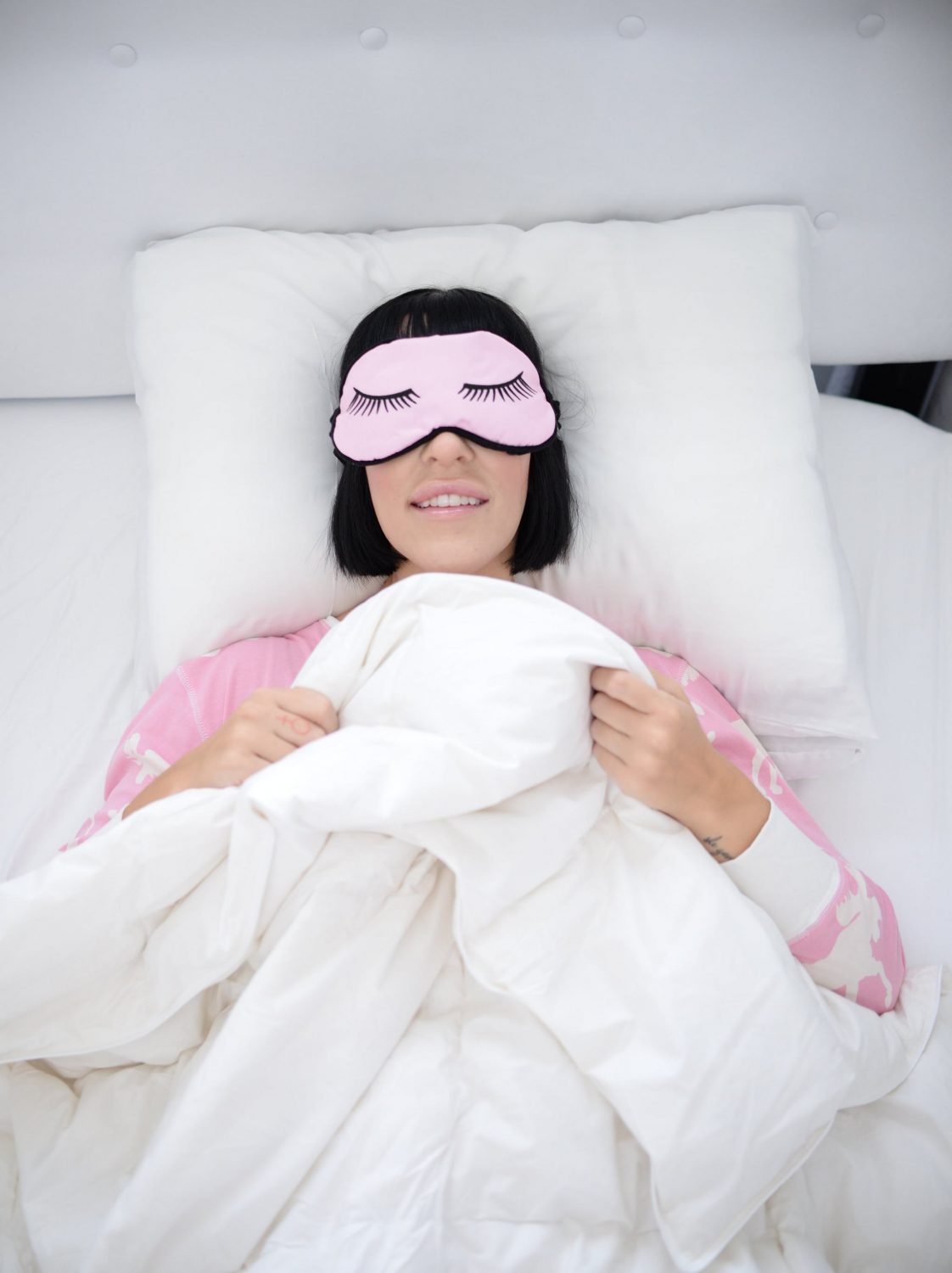 To celebrate 30 years, Magic Bag is hosting the most epic giveaway, where you can win over $3000 in Magic Bag products, enter here!
Disclosure: This post was sponsored by Magic Bag, but all opinions on this blog are my own. I also want to thank you for supporting the brands that support my blog.