Ways to Style Over-the-Knee Boots
Over-the-knee boots have been in style for over a decade. We can't even call them a trend at this point. Whether its suede, velvet, faux and real leather, it's the chicest boot of the season. Although in the 80's, it was all about the shiny, high-gloss, patent leather finish, we've now taken out the dominatrix/ hooker boots feel (think Julia Roberts in Pretty Women). Today's OTN boot is sleek, chic and oh-so fashionable. Not only does it help to amp up any outfit, it also helps to keep your bare legs warm on cold, chilly days.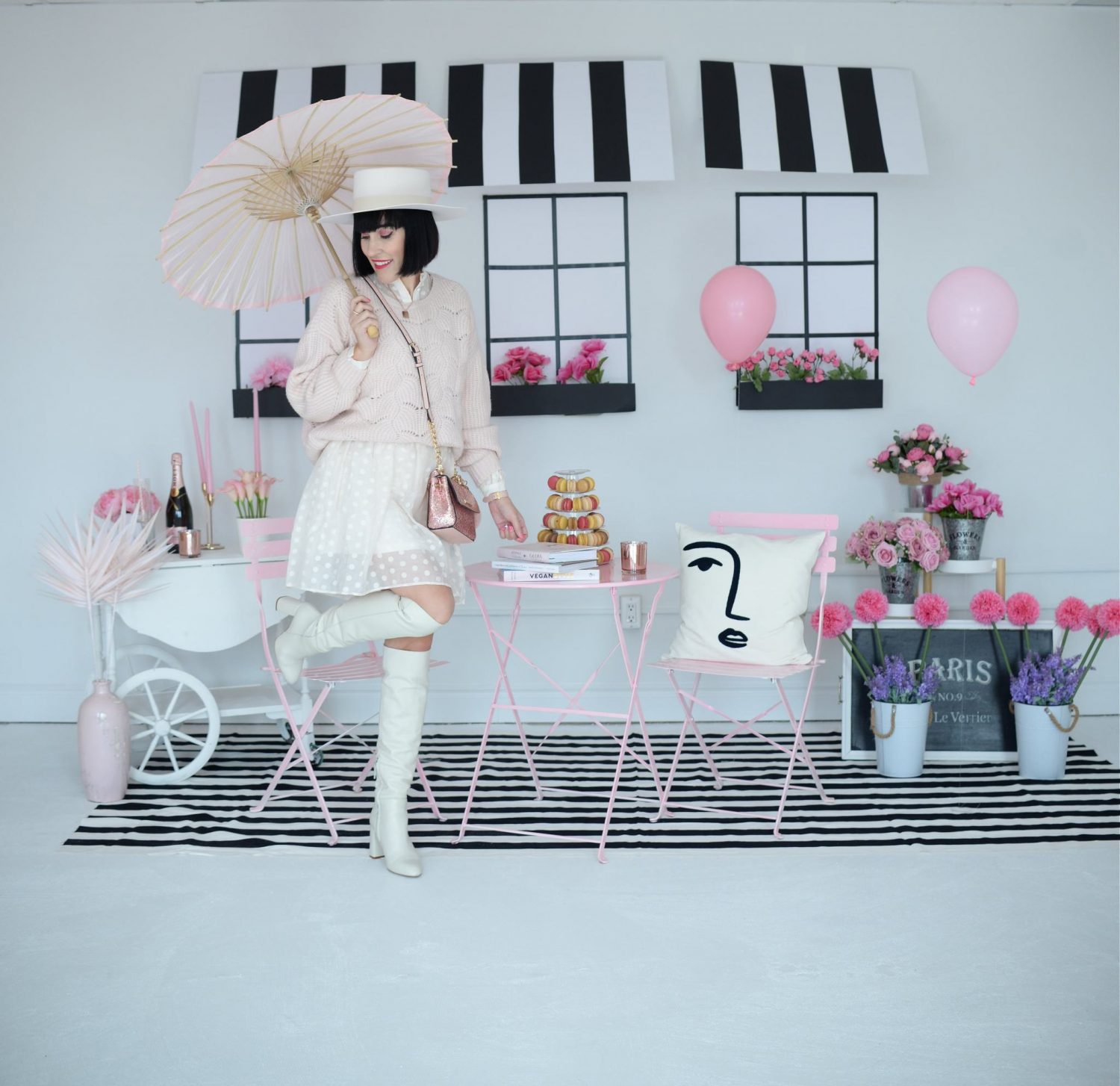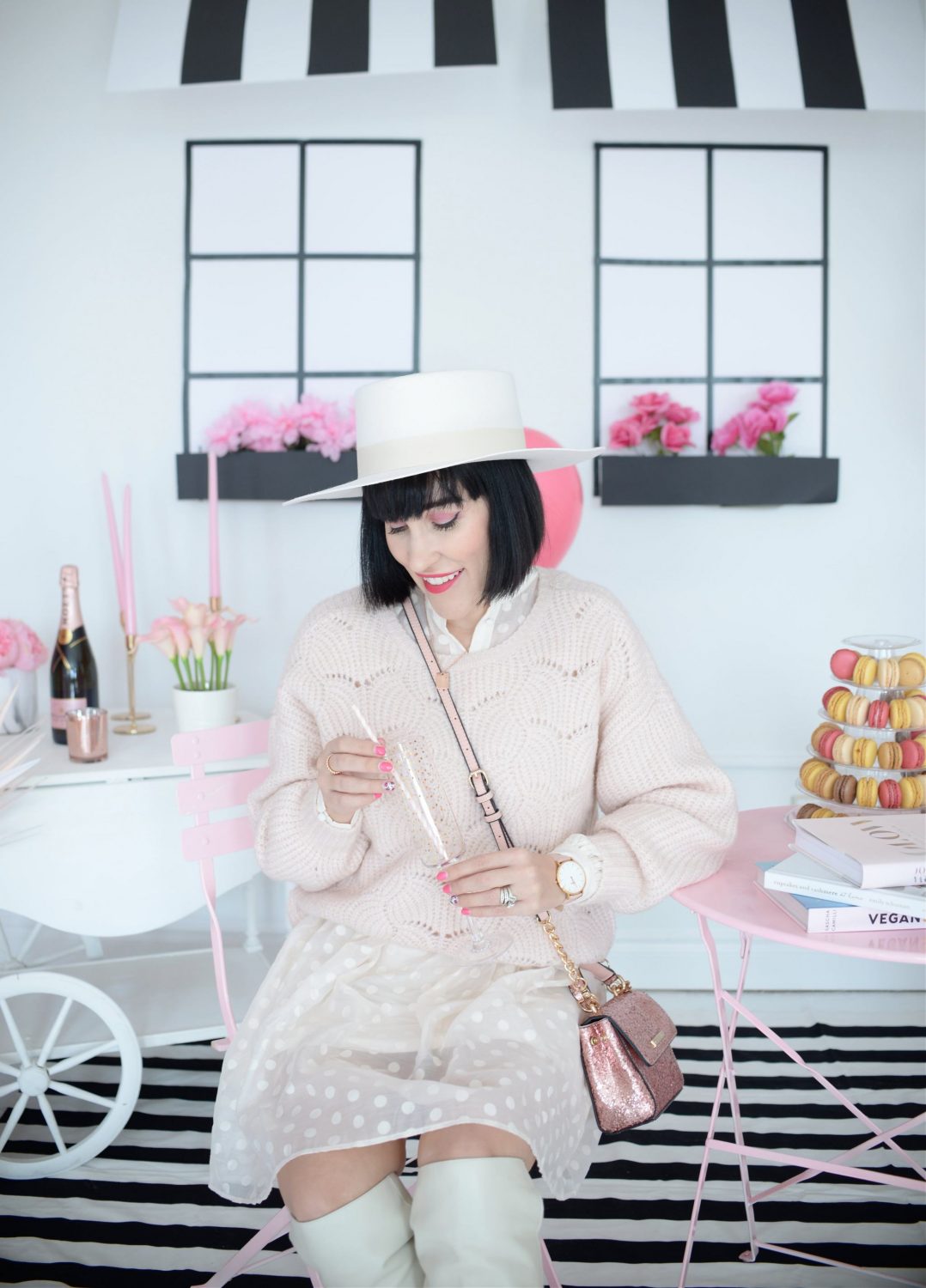 Obviously, the most common way to style your over-the-knee boots, is with a good pair of skinny jeans. This really helps to showcase those sexy legs, without showing too much skin. Even if you're rocking a basic sweater or tee, it's a sure way to elevate and add flare to an outfit. Of course, you can make it even dressier with a flowy blouse, form-fitting blazer or even a tucked in turtleneck. Just remember to create balance, since you have slightly tighter pieces on the bottom, you want the top to be loose and flowy.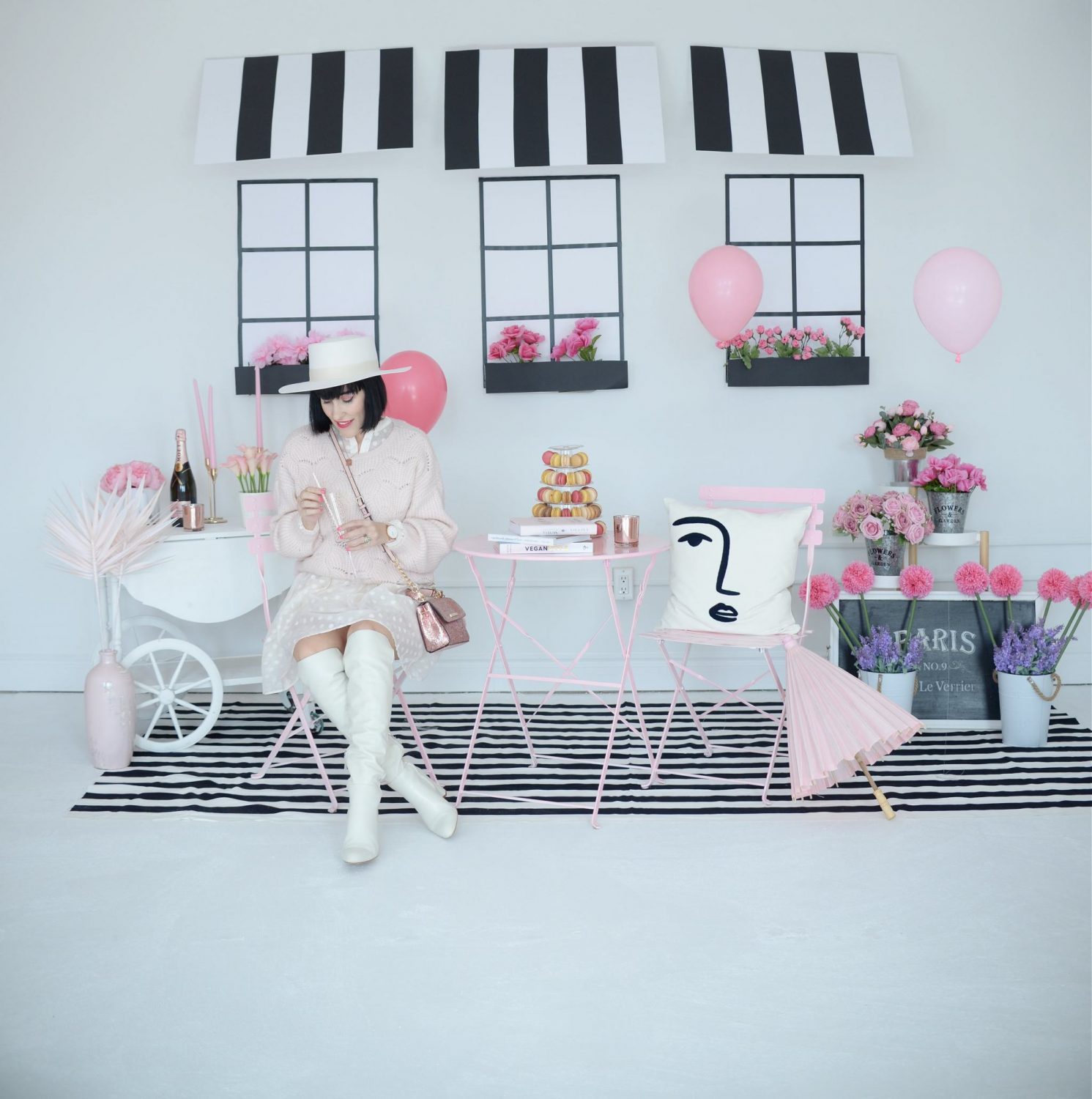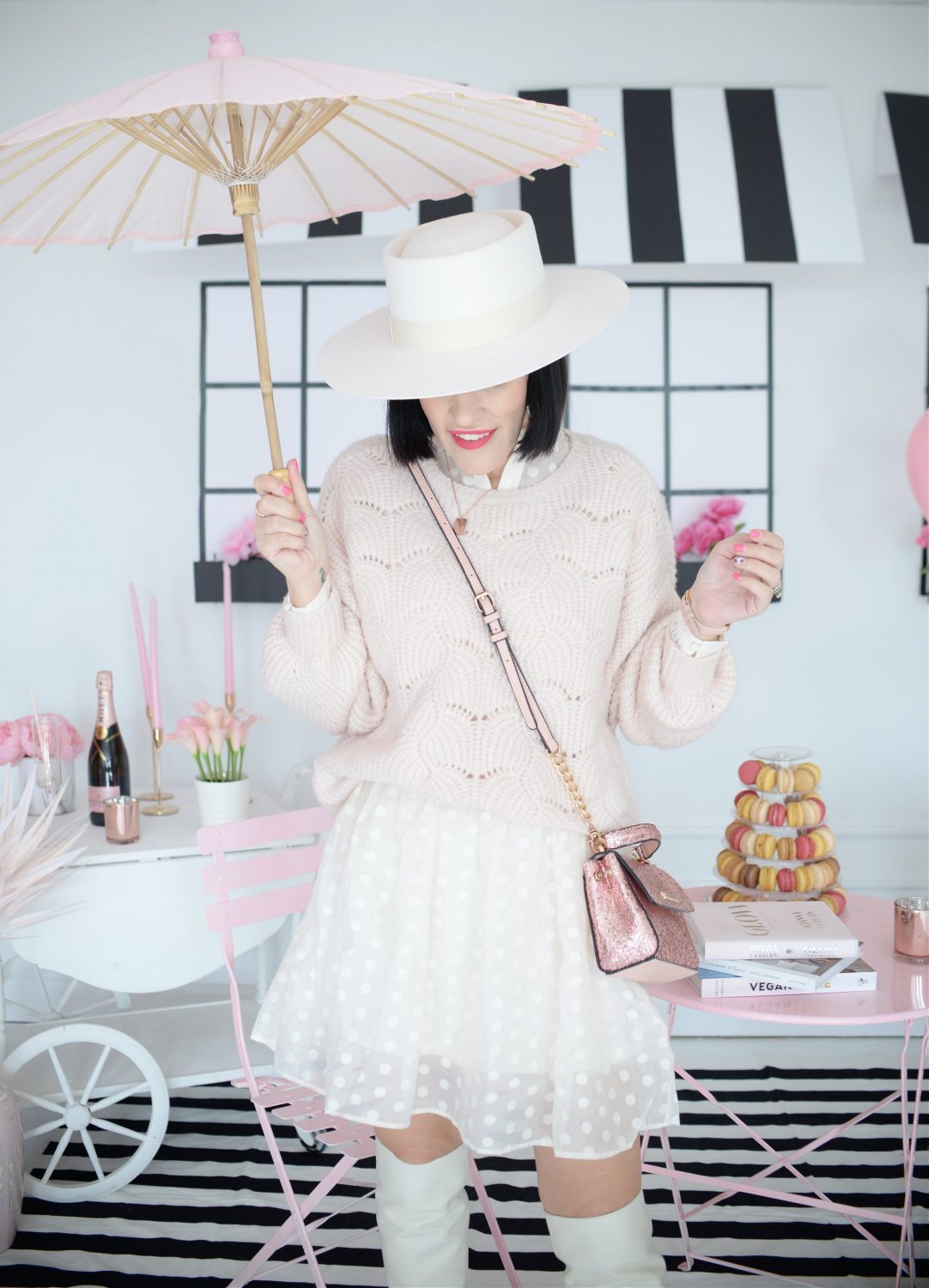 Over-the-knee boots can help bring new life to your spring and summer dresses. Adding in layers, like an oversized cardigan, chunky sweater or even a boyfriend blazer will make it cold weather approved. This also allows you to play with texture and depth to your look. Keeping the summer pieces winter colour appropriate, like rich jewel tones or neutrals, will also help tie your entire look together. Of course, I like to break all the rules, which is why you'll continue to see me rocking soft, pastel hues. Just remember, you want to leave a small space between the hem of the dress and the beginning of the boot. If you want to keep it casual and weekend appropriate, look for an over-the-knee boot with a flat or lower heel. This allows you to create a sportier, modern vibe, whereas a slightly higher heel is dressier.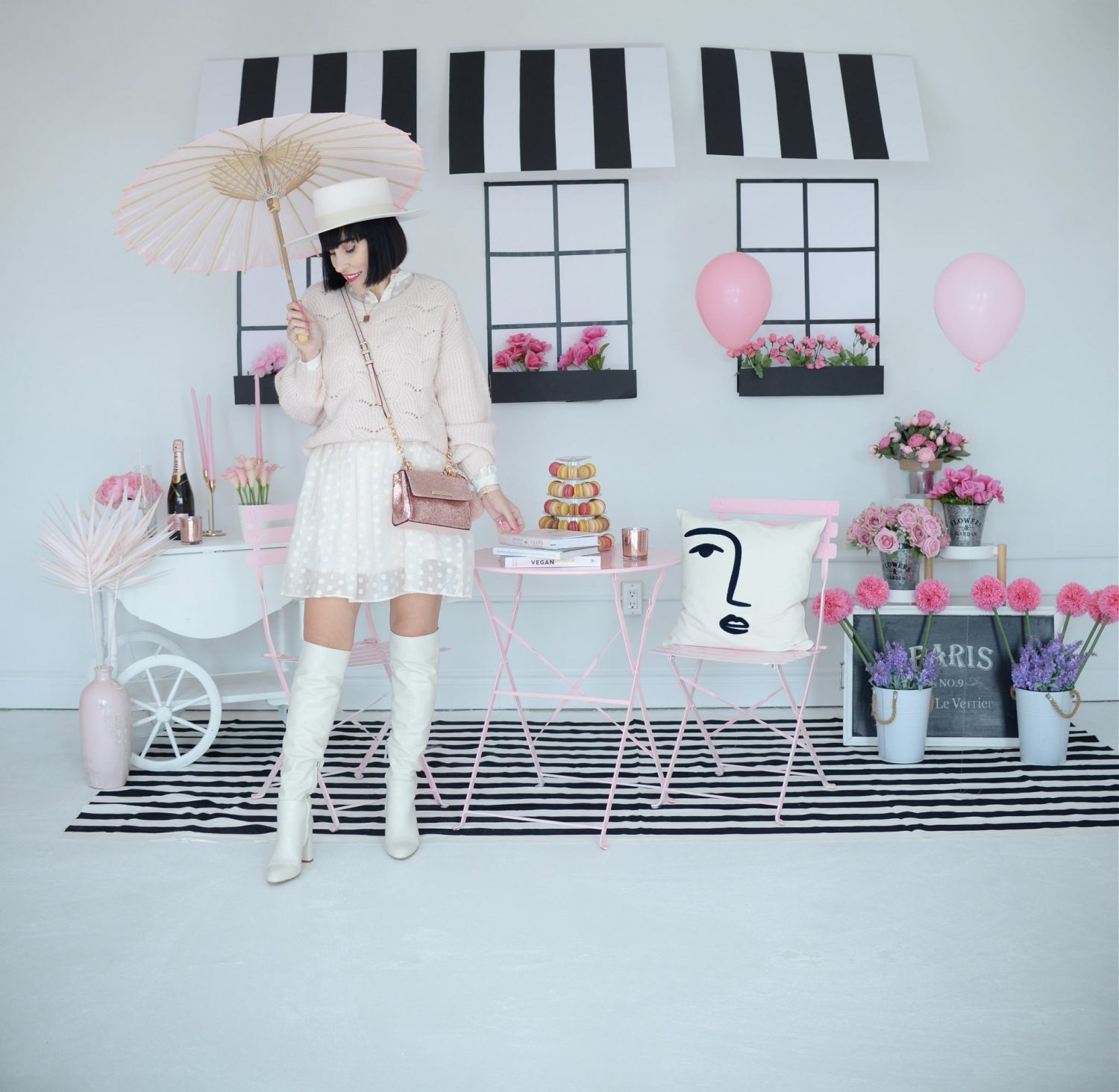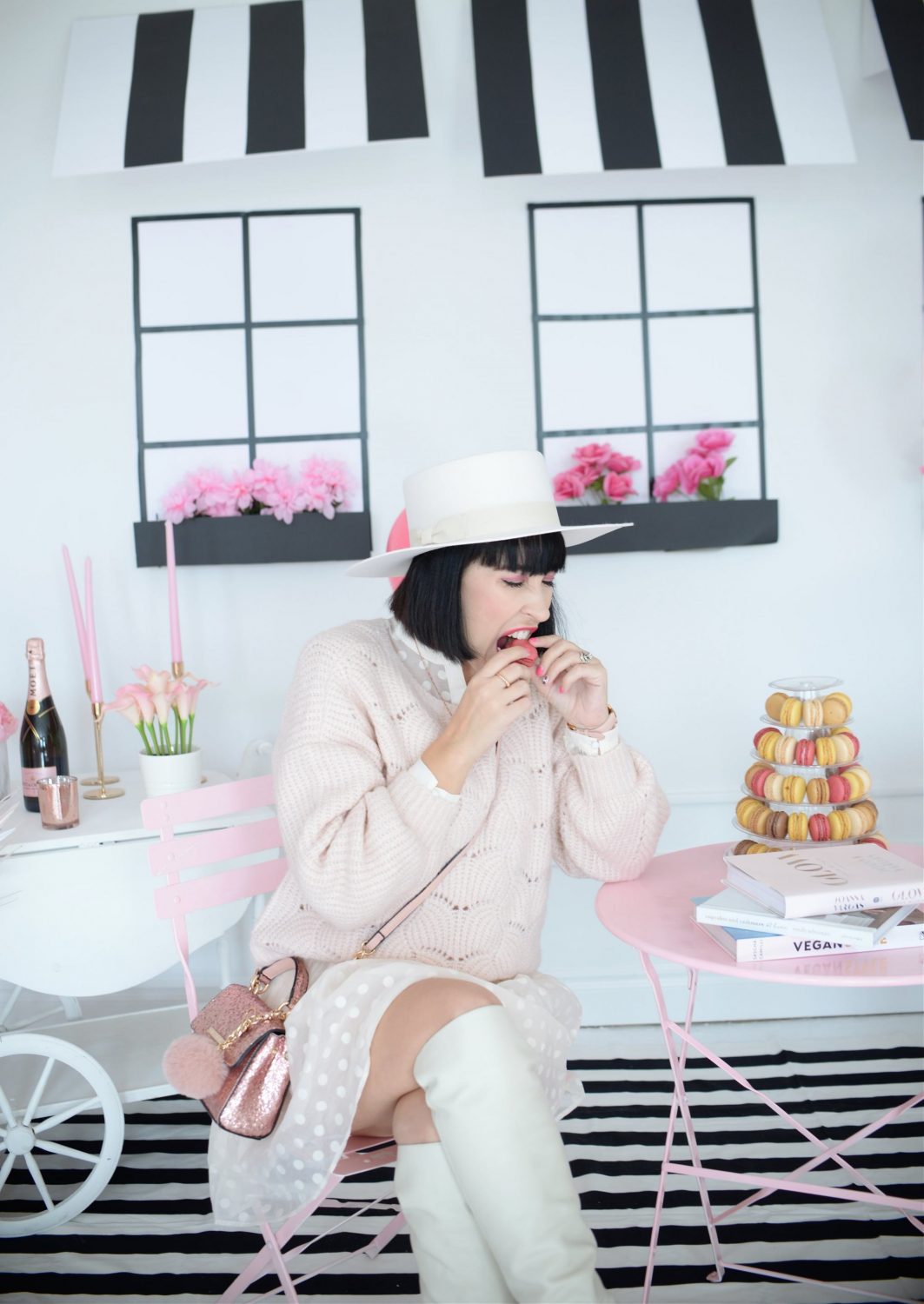 Another easy way is with a statement coat. You can keep the jacket done up and let the boots and coat be the star of the show. It doesn't really mater what you layer underneath, the goal is let the eye focus on both those pieces. Although some may say a cropped coat is an excellent way to show off the boots, opting for a midi or maxi coat will compliment the boots more. Think trench coats, puffer jackets, long, oversized blazers can also work. These all help to add visual interest and a stunning silhouette. You can have fun layering different texture and fabrics, but if you're looking to keep the coat down up, it doesn't really matter.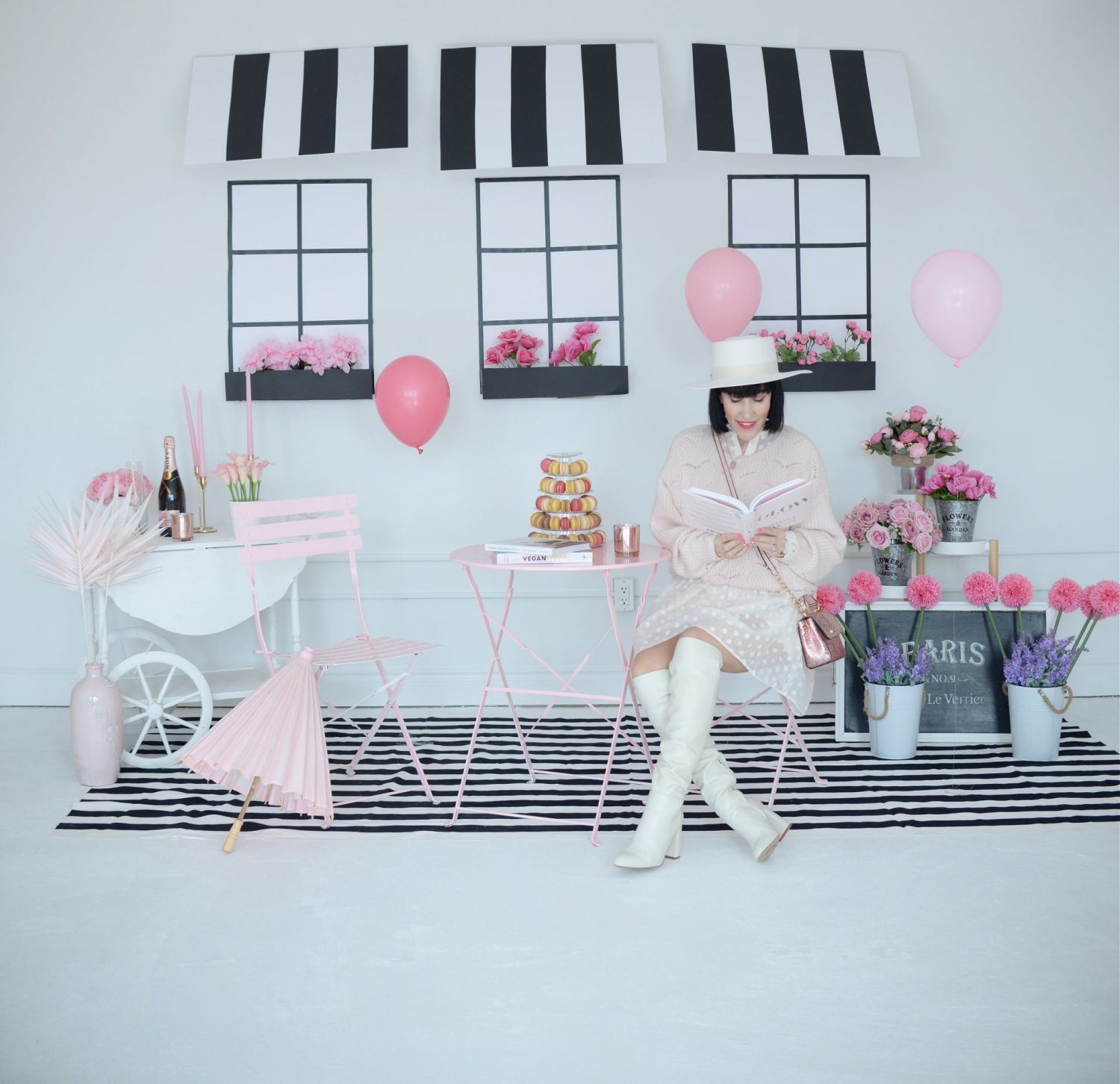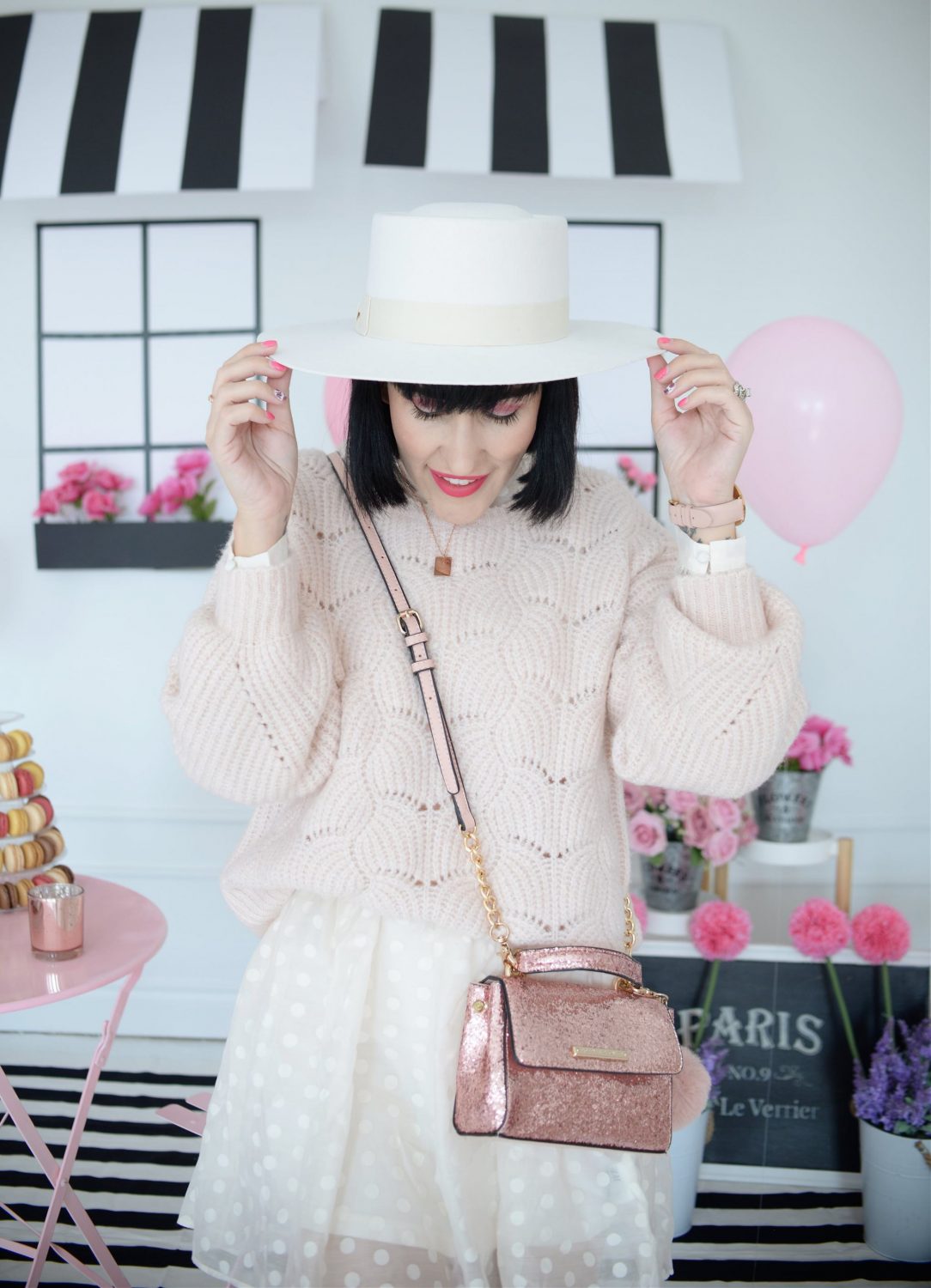 Leggings are another natural choice to wear with over the knee boots since they so easily fit underneath. I feel like everyone always says this, but no one really listens. Leggings are not pants, so be sure to wear a long enough sweater, cardigan or blazer to cover your booty. Although crop-tops are still super trendy, the combination between the short shirt that doesn't cover your bum, paired with the over-the-knee boots will leave you looking less than classy. Instead, wear the short shirt, but layer it with a oversized, mens-inspired blazer. You'll easy be able to achieve that "model off duty" effect while staying warm and trendy.
What I Wore- Gentle Fawn Sweater from Needs/Wants, Hat- c/o Unique Vintage, Necklace- c/o Park & Buzz, Watch- Cluse, Rings- c/o Park & Buzz, Dress- H&M, Purse- c/o Poppy & Peonies, Over The Knee Boots- Zara