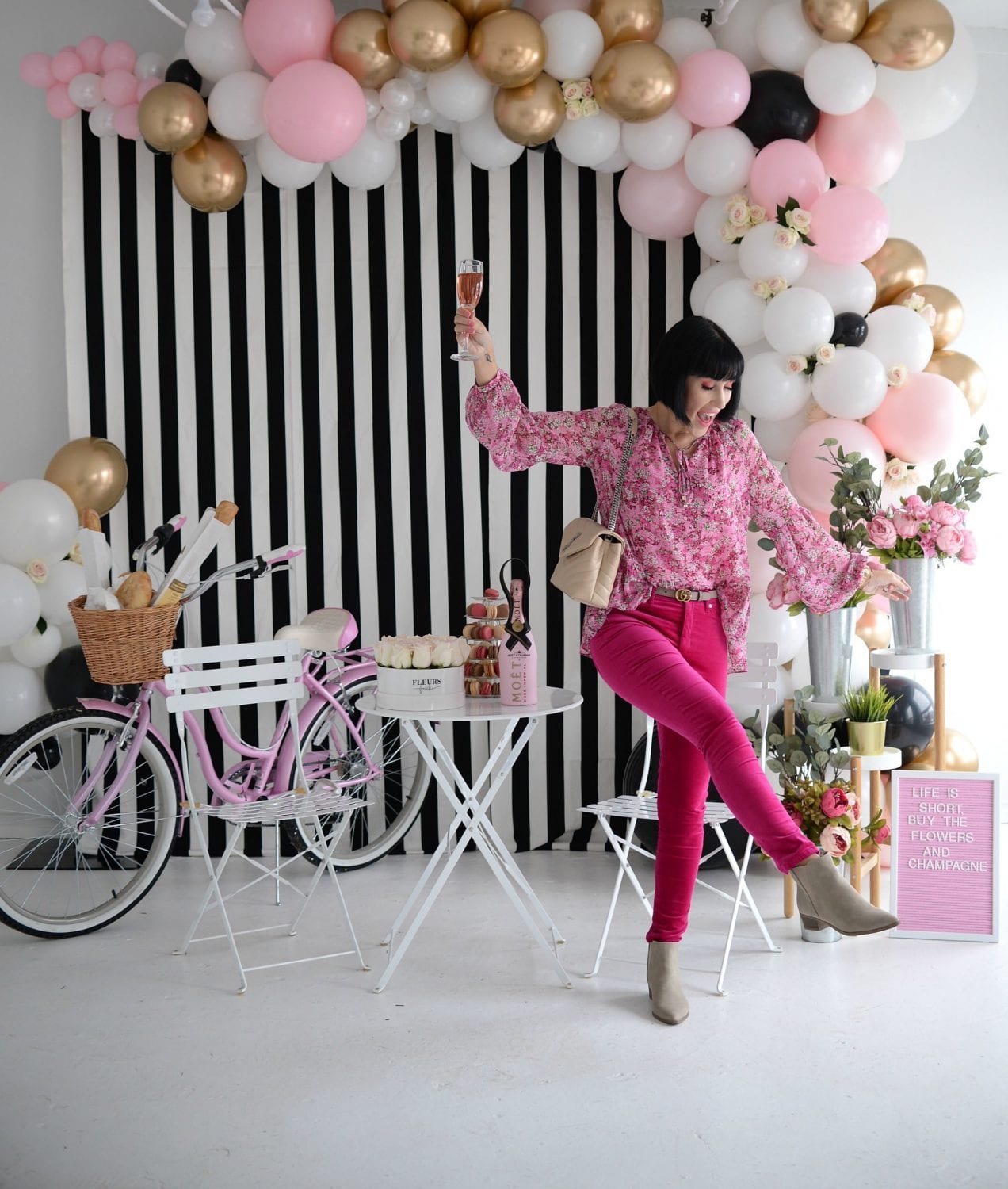 5 Tips to Rocking Pink This Valentine's Day
I can't believe we're into February (like seriously, where did January go), so I'm kicking off the month with a cute Valentine's day look. Although I'm not a fan of this highly commercialized holiday, I'd be lying if I said this girly girl doesn't love the fashion. Any excuses to dress ultra-feminine, carry around balloons for no reason, and wear nothing but pink, white and red is okay in my books.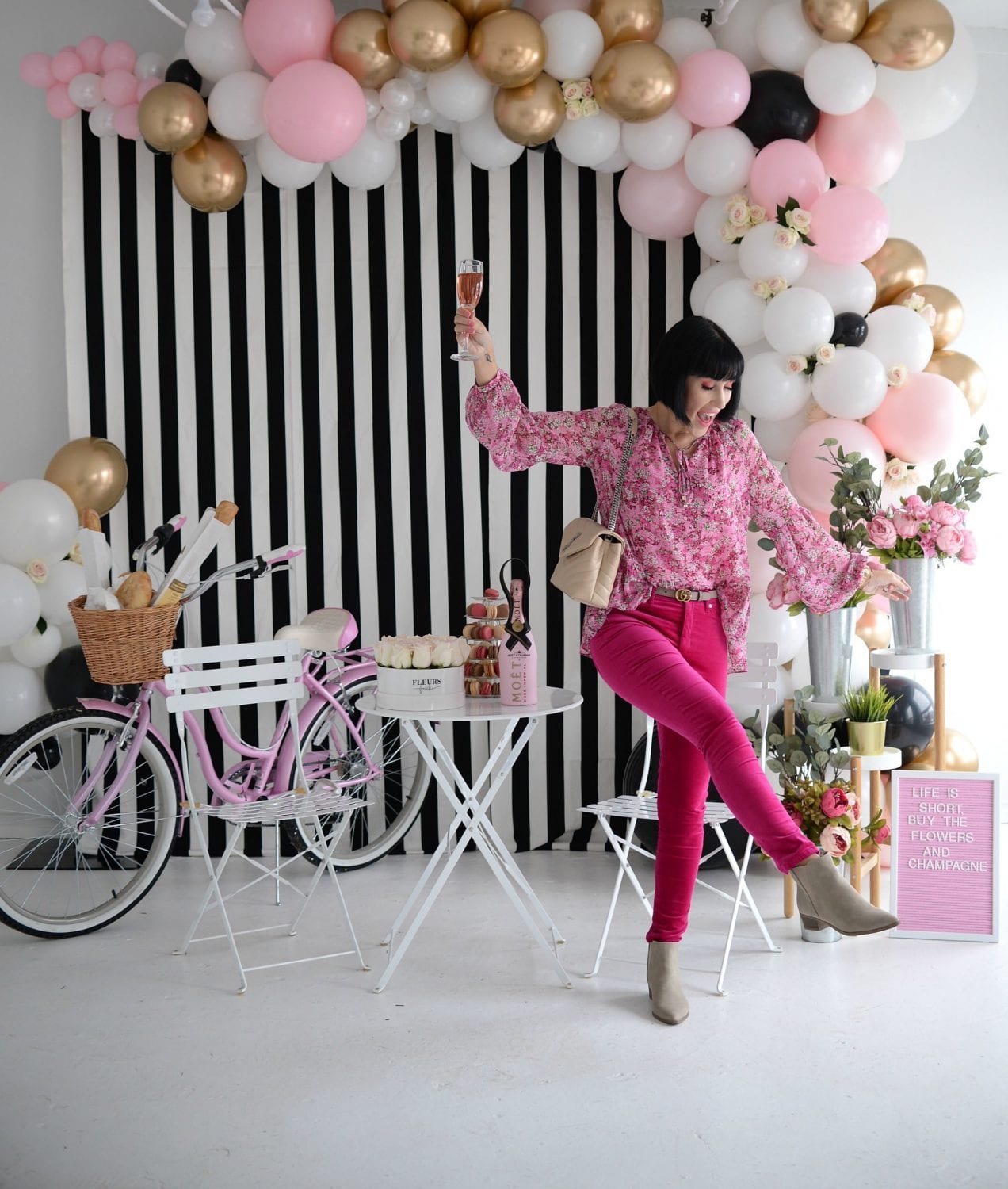 Red of course is the most traditional colour for Valentine's Day, so although there isn't anything new or innovated about wearing it from head-to-toe, its still a classic. If you're looking to try something kinda new, try my favorite colour, pink. Pink is a powerful and fun colour, and when you wear it from head-to-toe, it will demand attention. It creates power, presence and sensuality. Is this appropriate for a first date, maybe not, as it's pretty bold, but during the month of February, anything goes.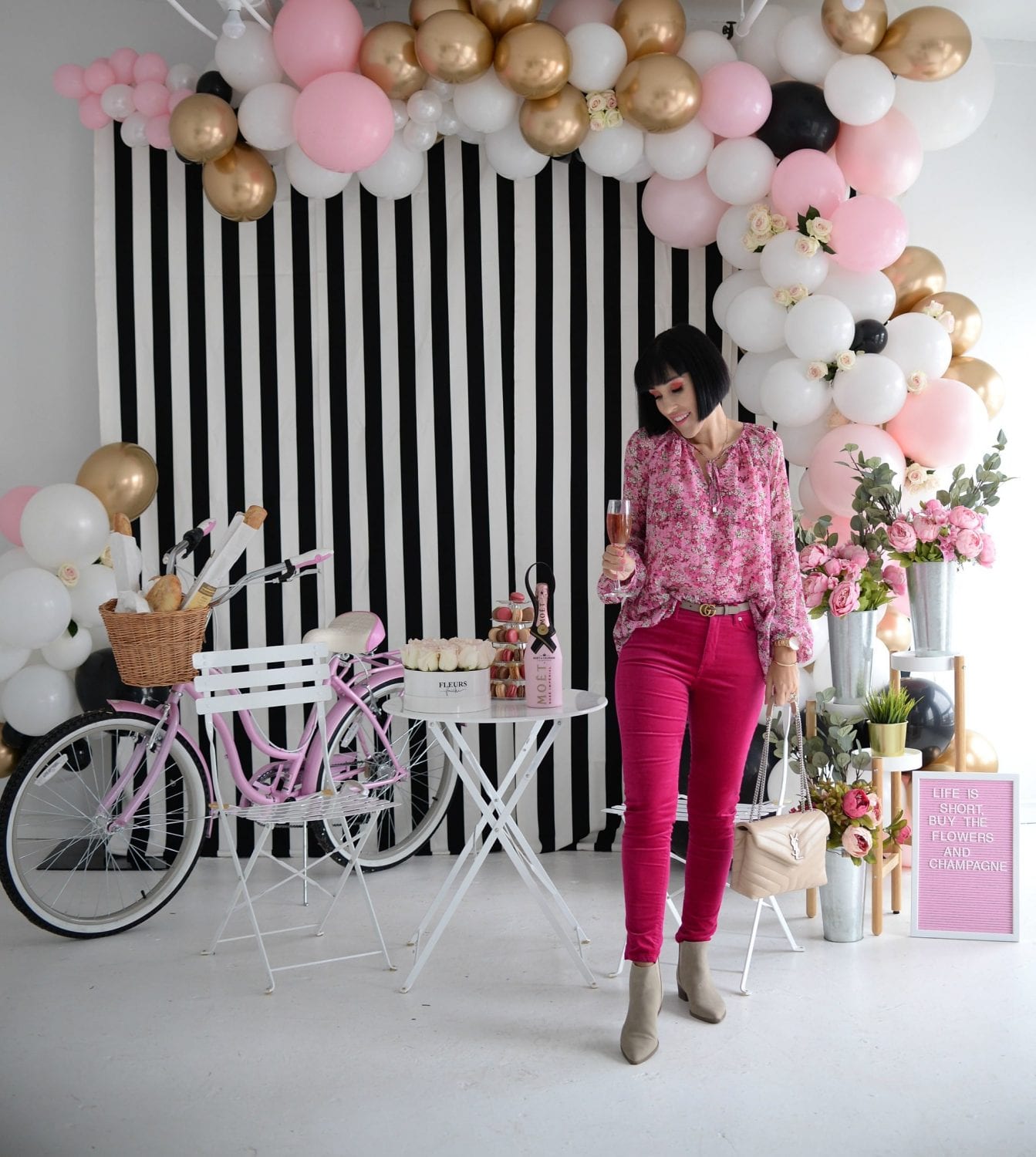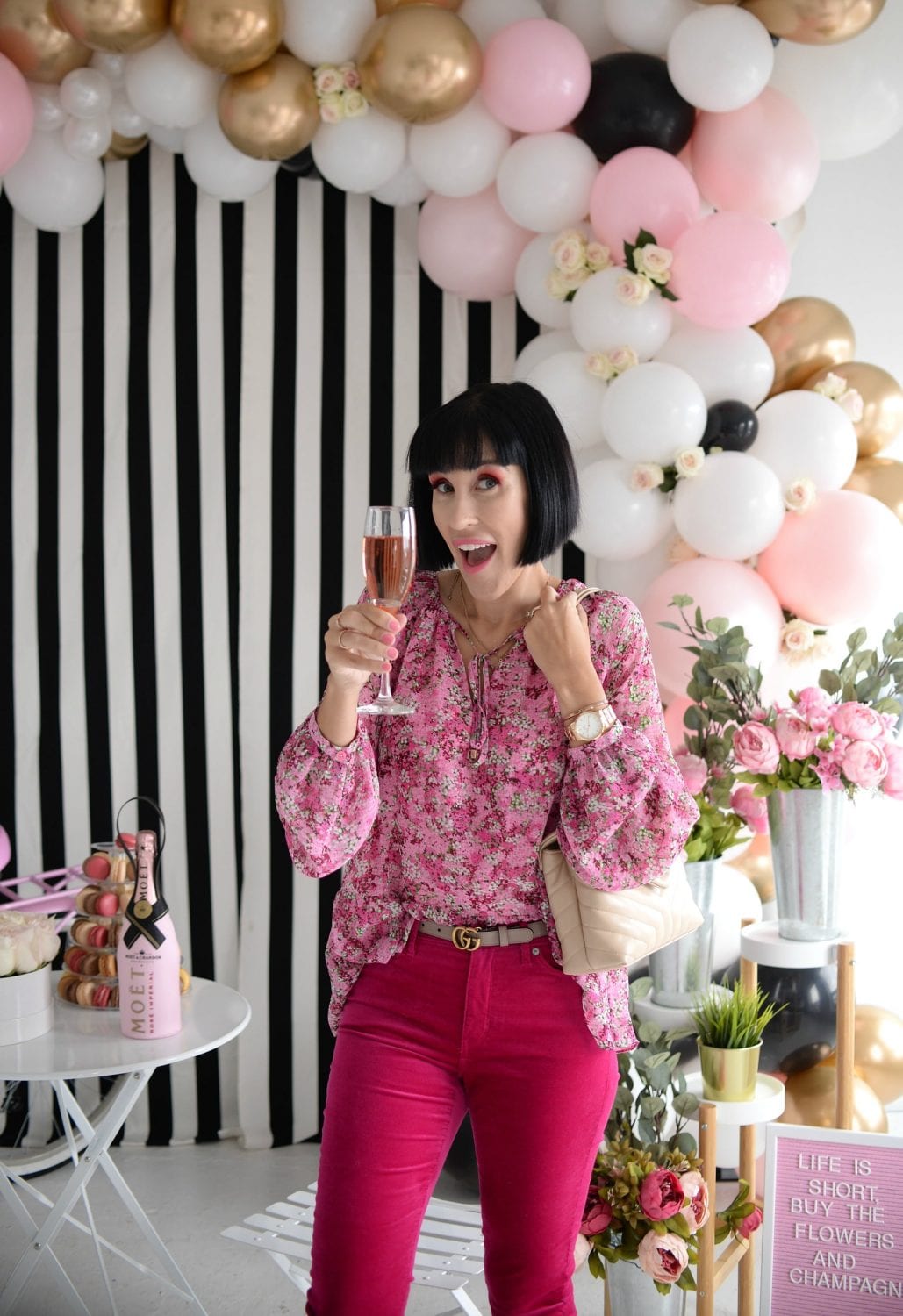 Finding that perfect shade is key. You want a hue that compliments your skintone. If you have a fair complexion, stick to shades that are slightly more pinkish, for those with a medium complexion, try a bright or vivid pink, and if you're on the dark side, look for deeper or fuchsia.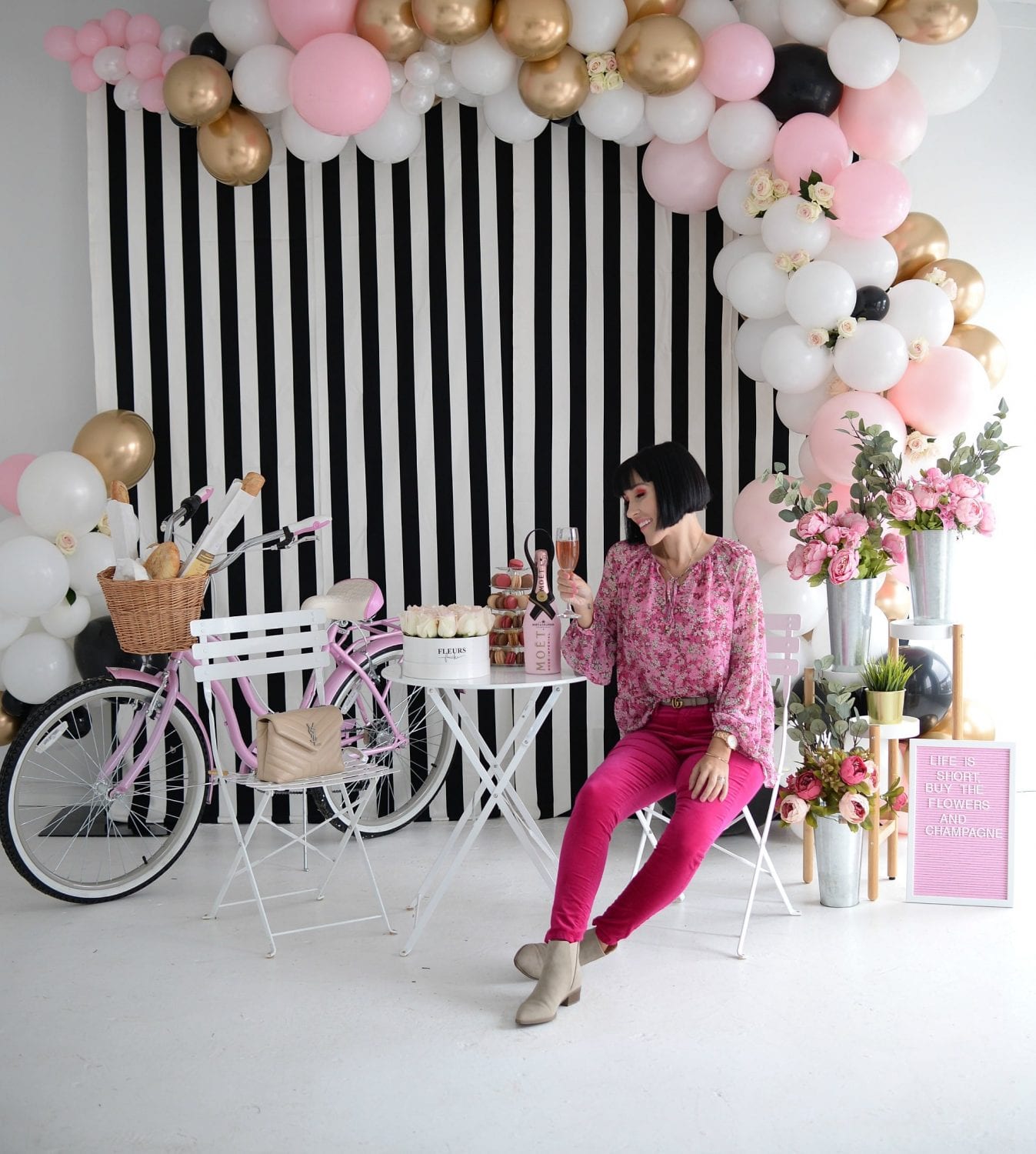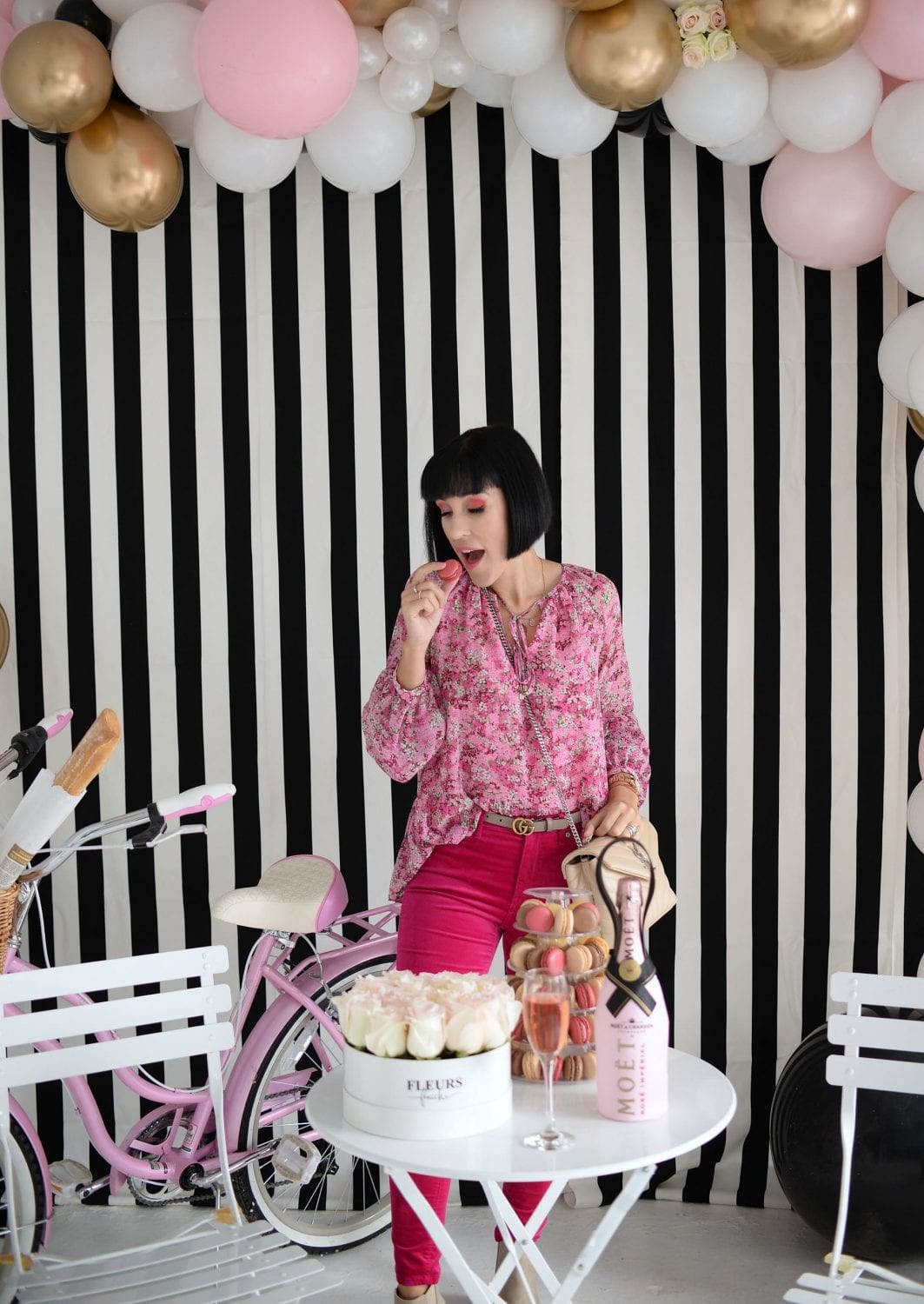 If you're not ready to wear pink from head-to-toe, mixing in a neutral shade can help tone it down. Pair your pink with a classic white piece to help achieve that business-smart look, or toss on something black for a sexier, more formal affair.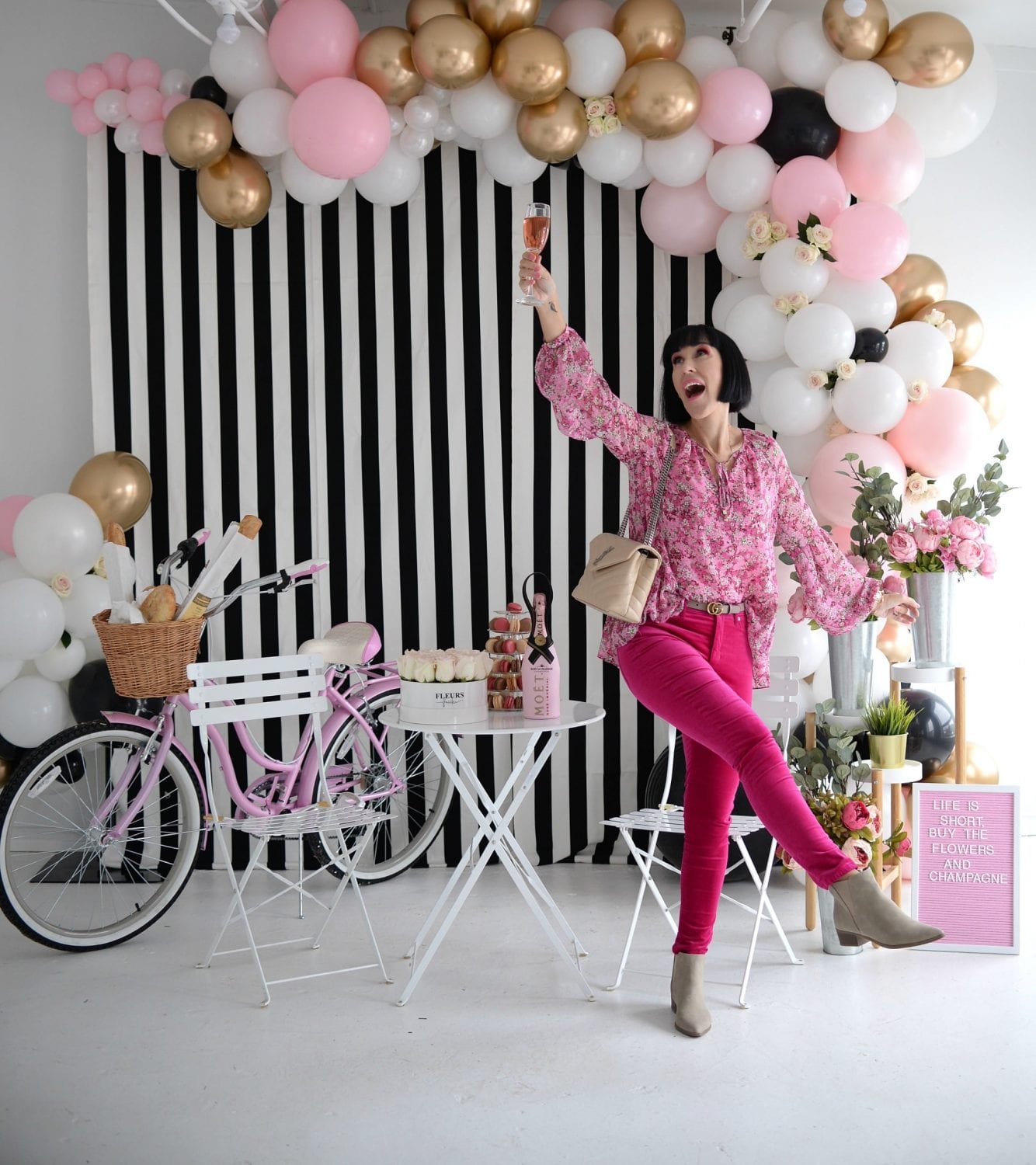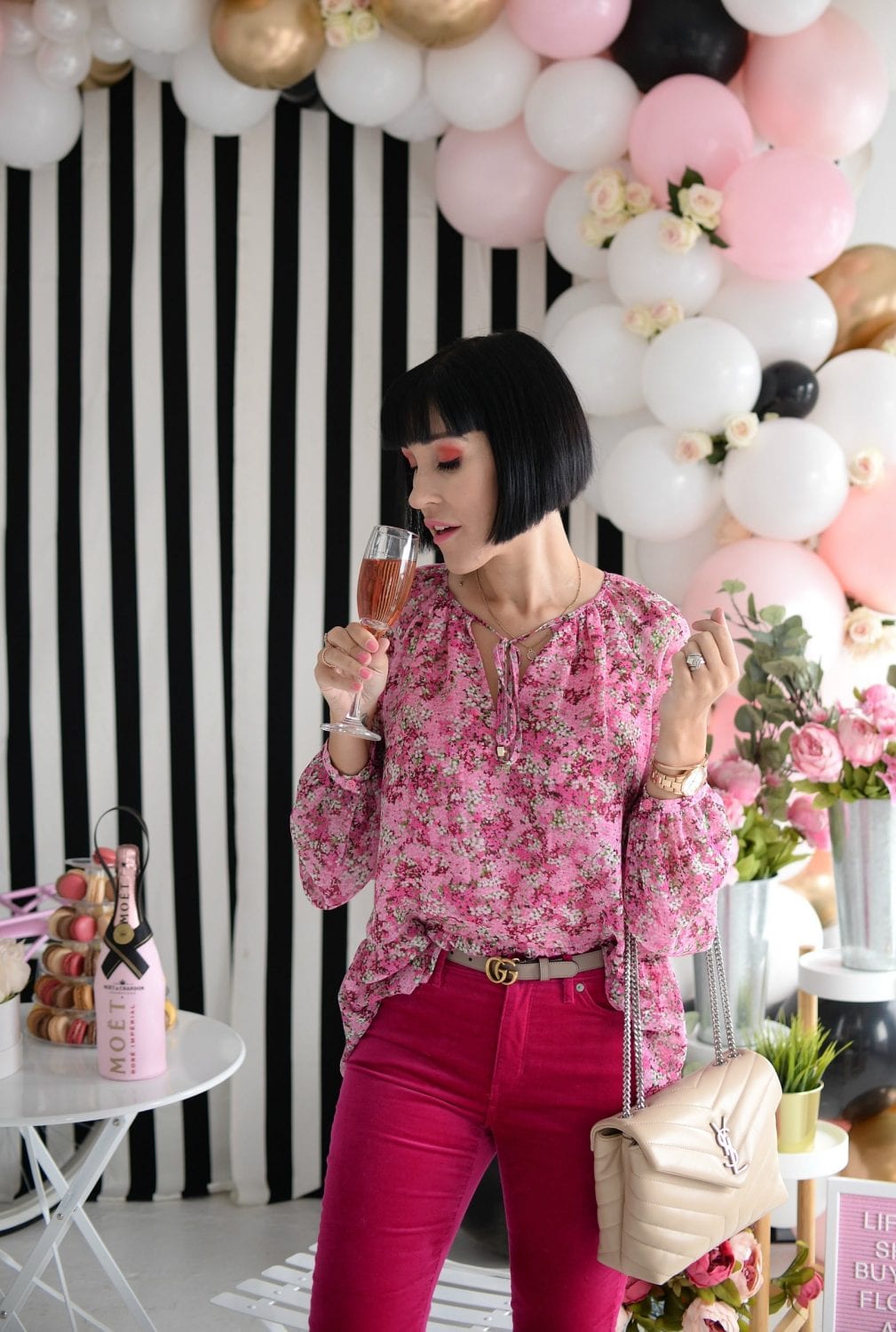 Pink and red is the perfect combo. I often get asked if they go well together, and the simple answer is yes. Colour-blocking these two shades is a sure way to stay fashionable and current this month.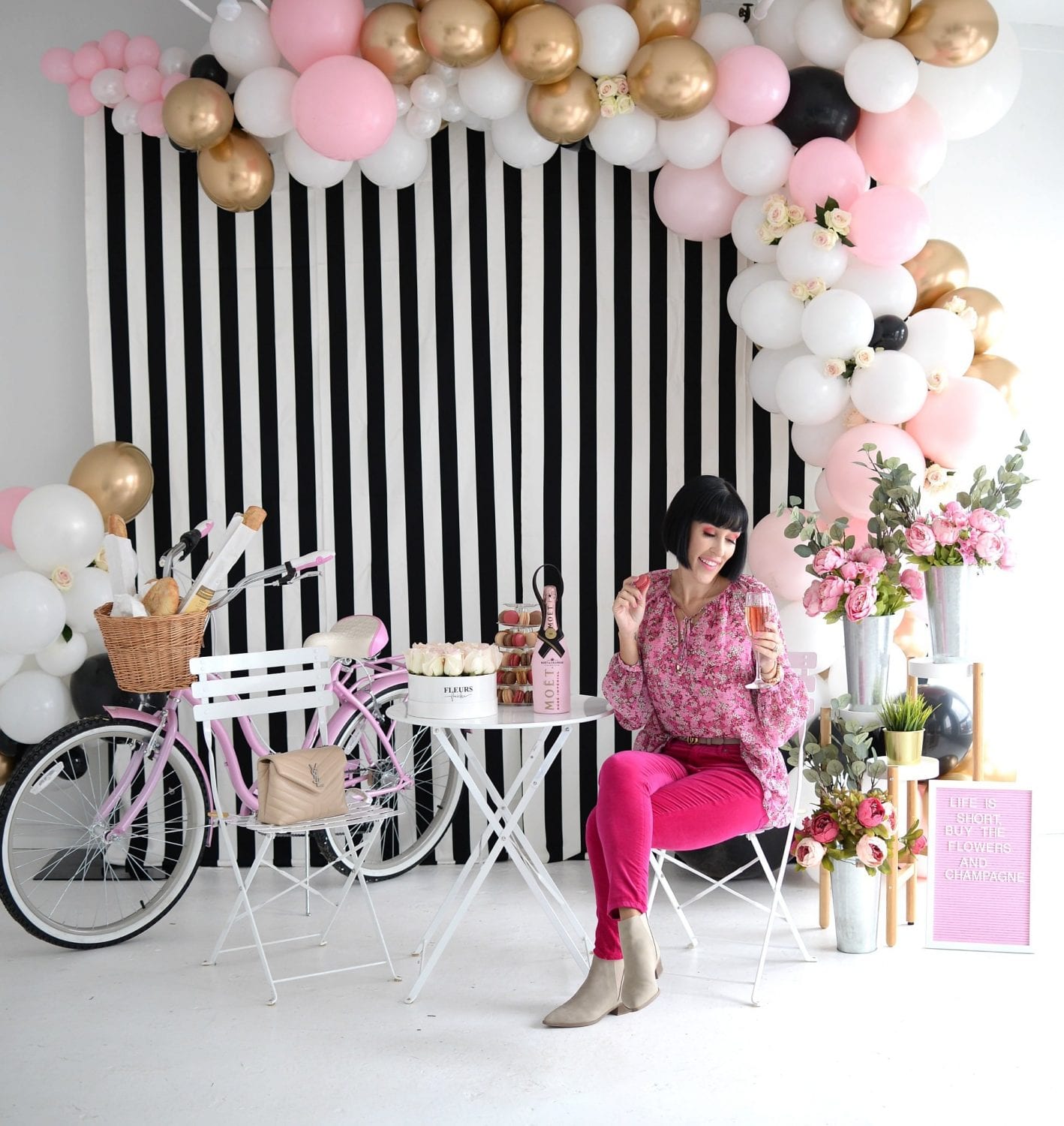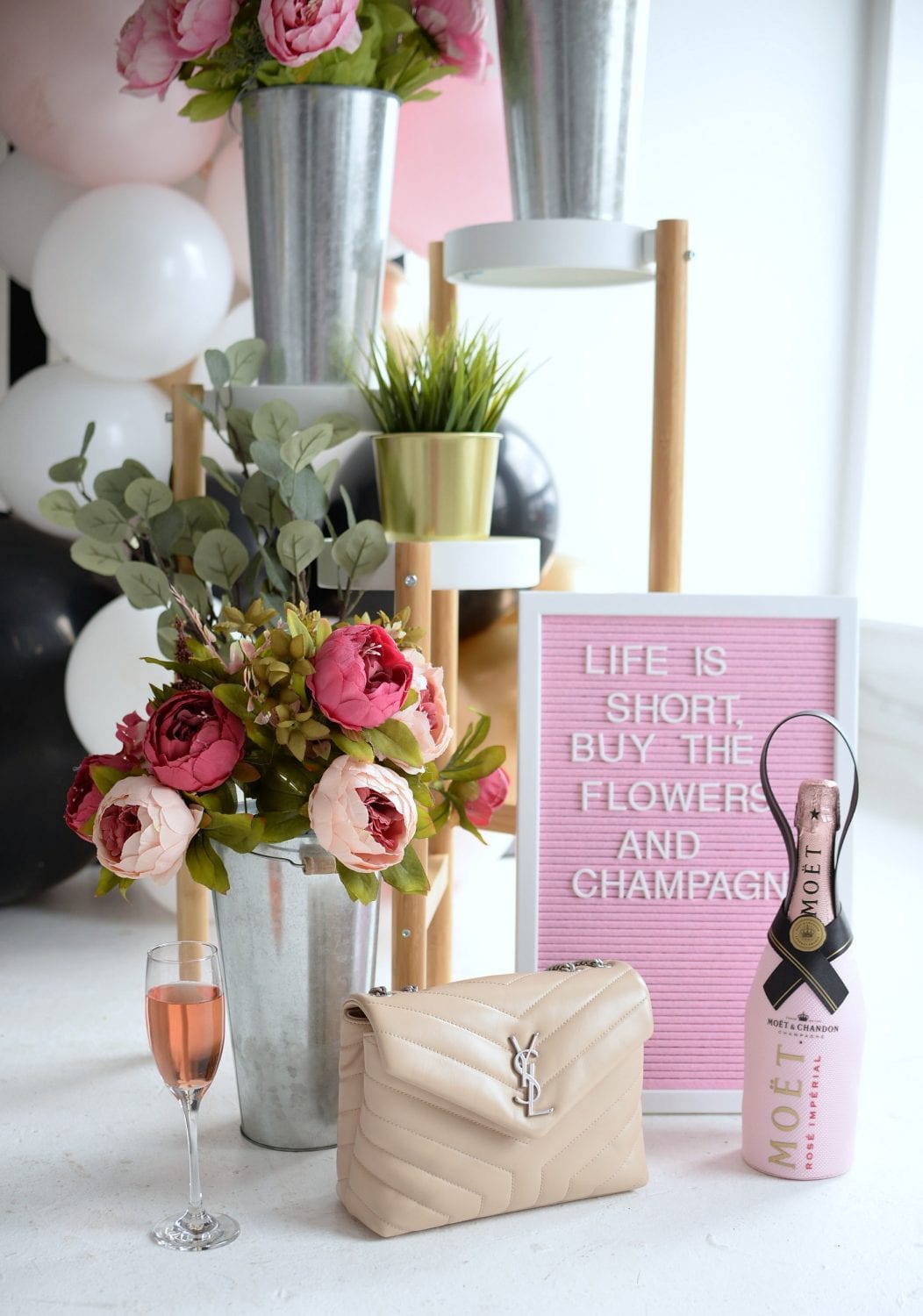 Not ready to make the jump into pink clothing, try it in your accessories, footwear or handbags. A simple pink purse or pump can instantly elevate any look. It can take an otherwise boring outfit and transform in into a stylish one. Pop on a pair of pink sunglasses for daytime, a hot pink stiletto for evening or even a pink headband for an afternoon out with the gals. There's something incredibly energizing about adding in a pop of pink to a look.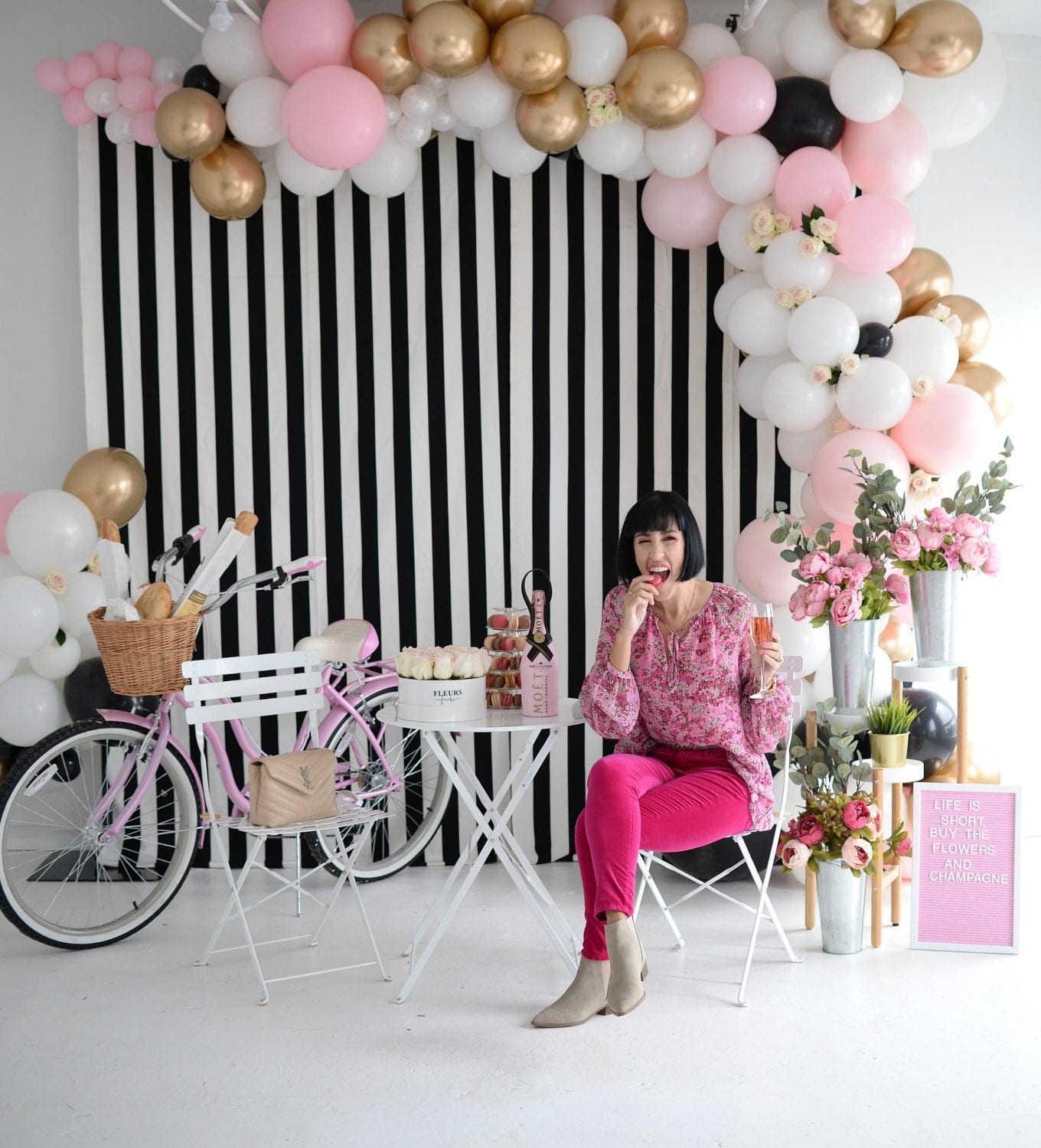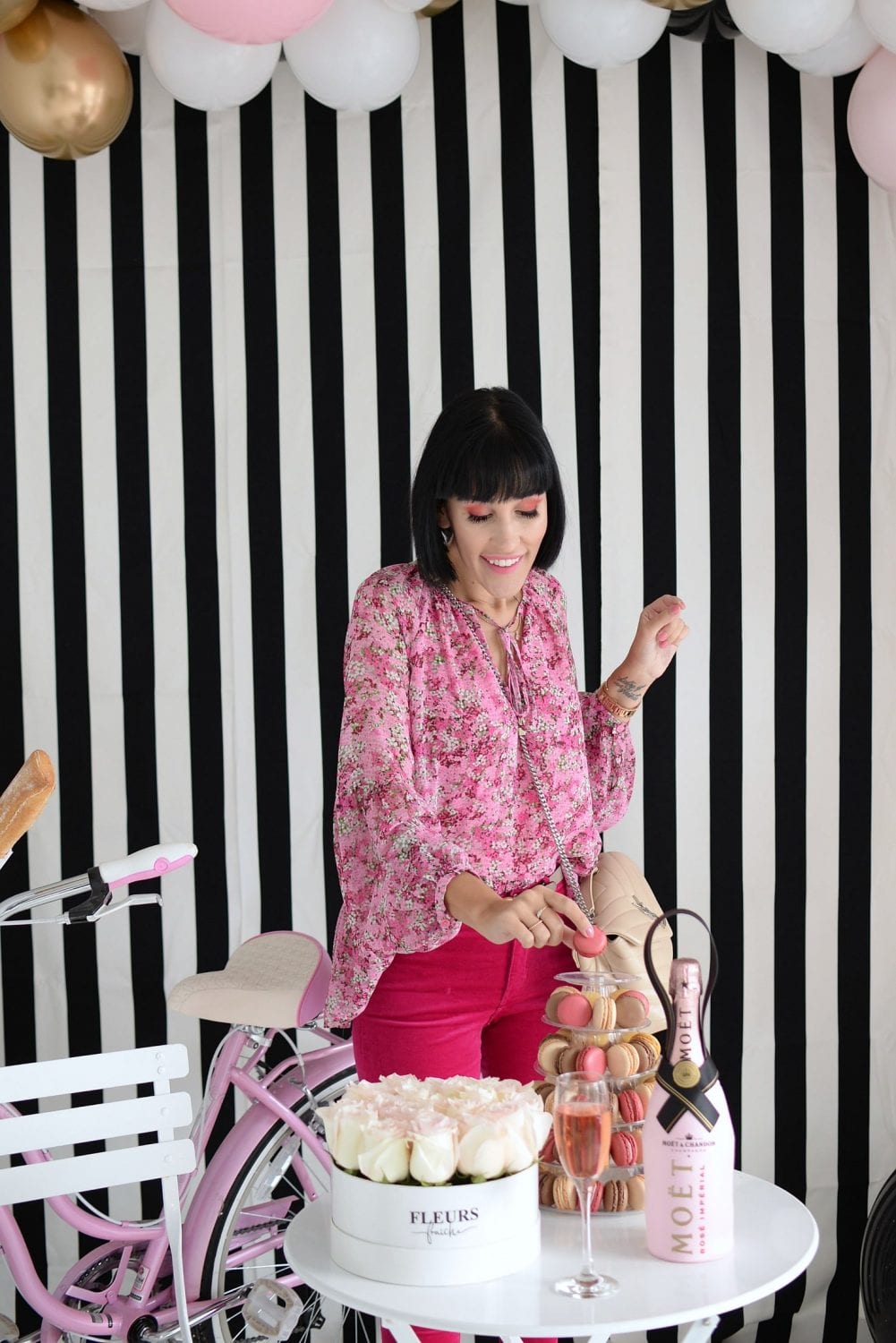 Finally, you can wear pink on your lips. Nothing quite screams Valentine's like a pink lipstick. From a high gloss to a matte finish, to sheer tints and stains to balms and lip pencil, have fun and play around with different formulas, textures and finishes until you find your favourite. I promise you, there's a shade and formula out there for everyone.
What I Wore- Michael Kors Blouse- c/o BK's, Belt- Gucci, Purse- YSL, Watch- c/o Daniel Wellington, Bracelet- c/o Daniel Wellington, Rings- c/o Pandora, Pants- Banana Republic, Booties- TJ Maxx