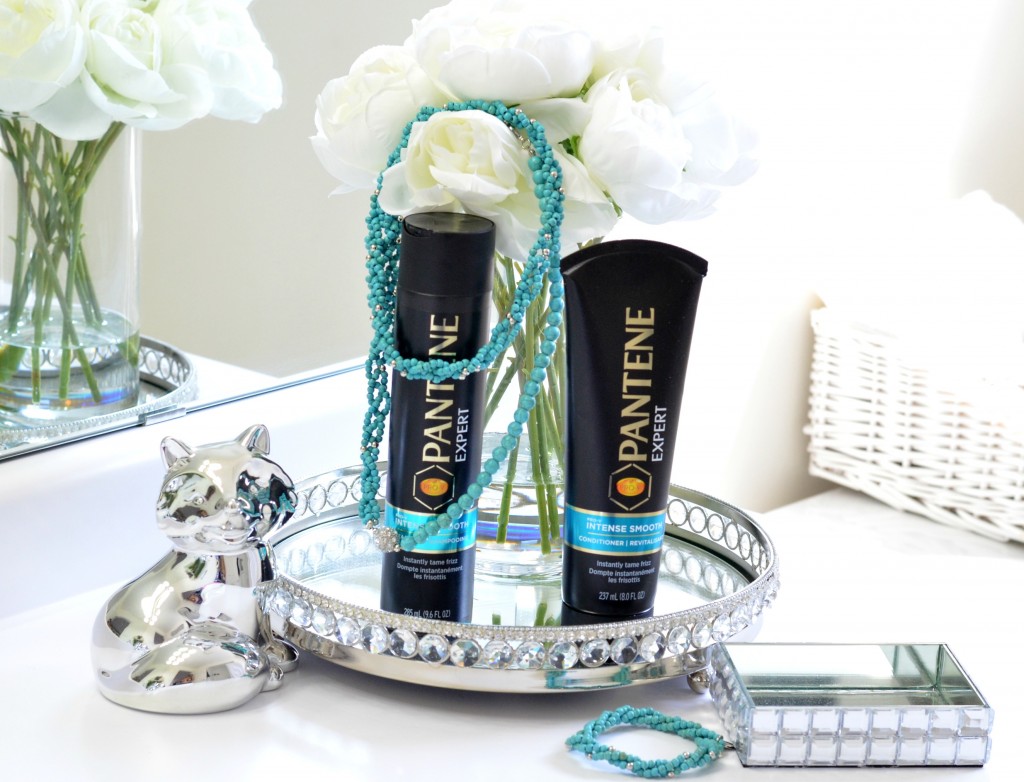 #BestPantene
Now that it's officially spring, it's time to switch up my daily hair care routine for something lighter and easier to manage. We all know that using the correct hair care products, designed for your specific hair type, wants and needs, paired with the correct styling tools, can have you in your summer clothes sooner and out the door quicker. During the warmer months I tend to opt for something lighter and a hair care system that I don't have to spend hours in front of the mirror fussing over. Although I don't need to address, fix or correct too many hair issues, I do, however, want that perfectly, effortlessly pin-straight, completely flawless look in the shortest time possible. I tend to stick with just a daily shampoo and weightless conditioner in summer, and when the products are created to do what they claim, this is usually enough.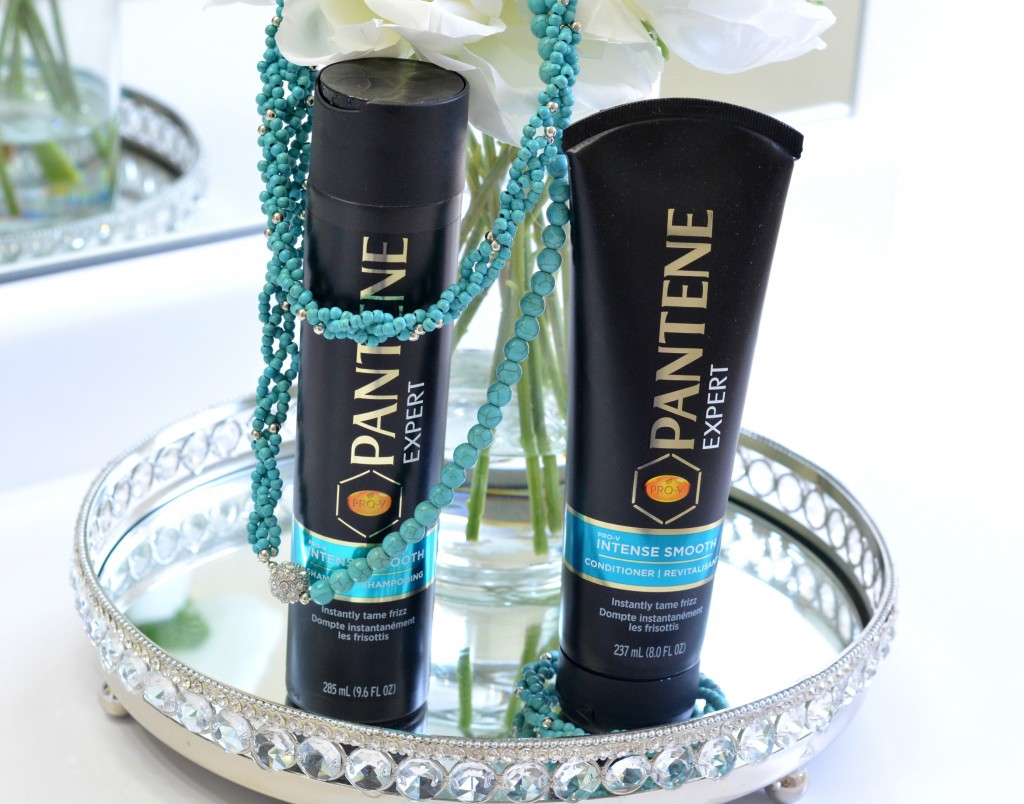 The Pantene Intense Smooth Collection is a short hair girl's dream come true. Not only is it designed to combat and control frizz, its light enough for daily use without weighting it down. It helps to smooth and tame the hair, while strengthening against future damage, conditioning and hydrating each strand and leaving behind an incredibly silky finish. This shampoo and conditioning duo will help ensure your hair stays smooth and sleek the entire day, from morning to night, without the use of a smoothing lotion or greasy oil. I put both these products to the test over this past week, and I can honestly say, you can see dramatic results in as little as a few washes. By day 7, and yes, I wash my hair daily, it looked smoother, straighter and completely fly-a-way free, without the use of any other products (besides my flat iron).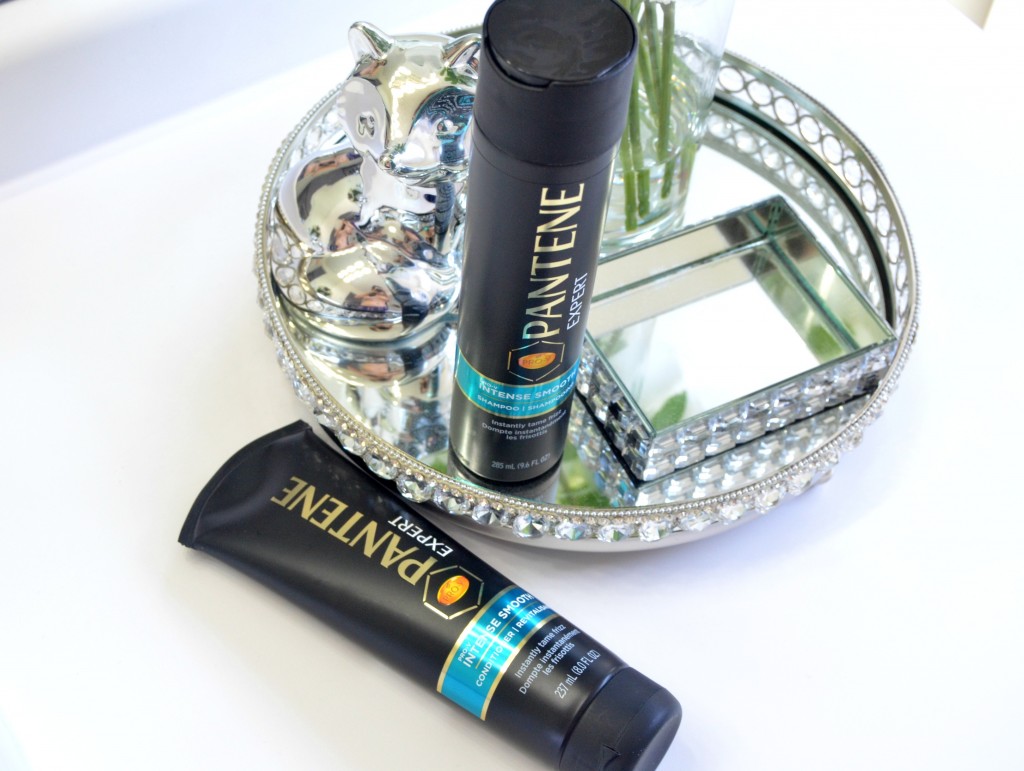 Pantene Expert Pro-V Intense Smooth Shampoo has an incredibly rich, creamy, yellowy, gel-like consistency that does an amazing job at cleaning my hair of any dirt, oil, or daily grime that I may accumulate during the day. Although it comes to an ultra-calming lather that gently helps to grab onto each strand and provide intense smoothing and anti-frizz control even before styling, it still washes clean away without any sticky or greasy residue. Thanks to its highly concentrated Pro-V formula, it not only helps to add moisture back into my dry, dull strands, it actually helps to restore shine and softness to my overly chemically treated and overly heat styled hair. Its incredible lightweight texture doesn't leave my hair feeling weighted down or heavy, yet is hydrating enough to keep my hair moisturized for days on end. In fact, most days I skip the conditioner and go straight into styling my hair because my hair feels so manageable and nourished. Also, can we just take a minute to talk about the scent, it smells like fresh pineapples, actually more along the lines of a fresh piña colada, which is absolutely perfect for this time of year.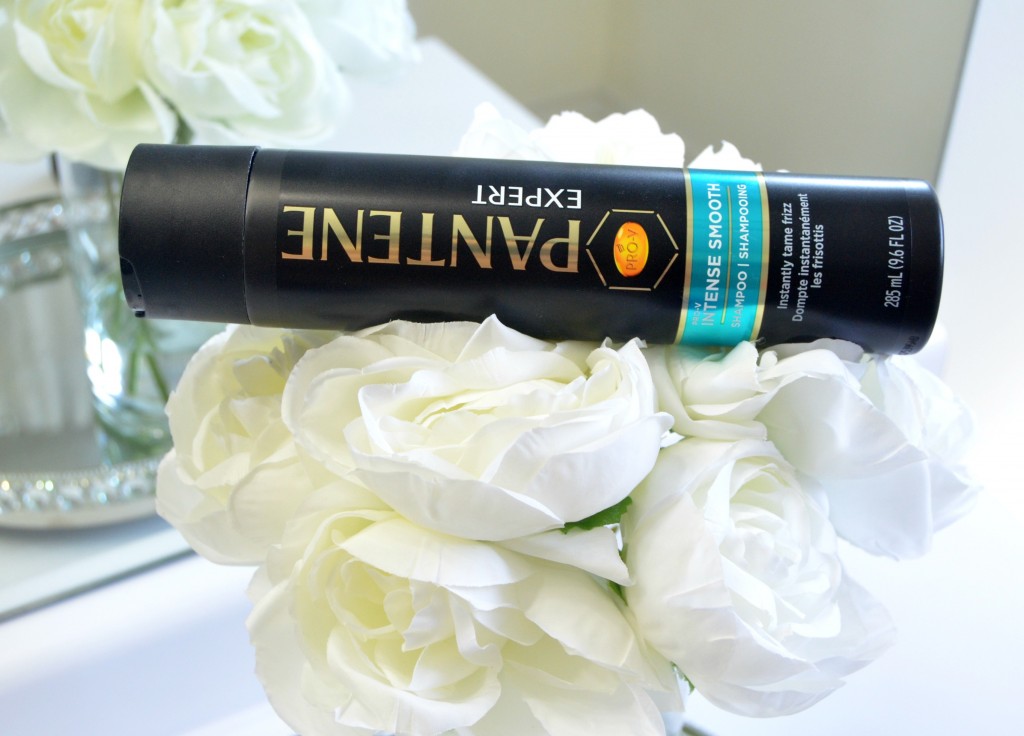 Like I said, most days I skip the conditioner, but about every 3rd day I do use the Pantene Expert Pro-V Intense Smooth Conditioner, which has an even thicker and creamier texture than the shampoo. With only the smallest amount, be careful to not go overboard, otherwise you will run the risk of it looking weighted down and greasy, but it instantly goes to work to penetrate deep down into the hair cuticles to provide moisture and shine. Although my hair is incredibly fine, when I use the correct amount, about a dime size, it helps to add moisture and hydration back into my dry hair for days to come. It absorbs fairly quickly and you can feel it working its magic to detangle any knots you may be experiencing that day, while smoothing and calming frizz and fly-a-ways. Even before I take my flat iron to my hair, it's already more manageable and sleeker, which means less heat damage. Added bonus, my hair already feels stronger, with less breakage than it did a week ago. It also doesn't interfere with my extremely dark hair, or strip the colour, or make it fade quicker, which is something I look for in a good conditioner.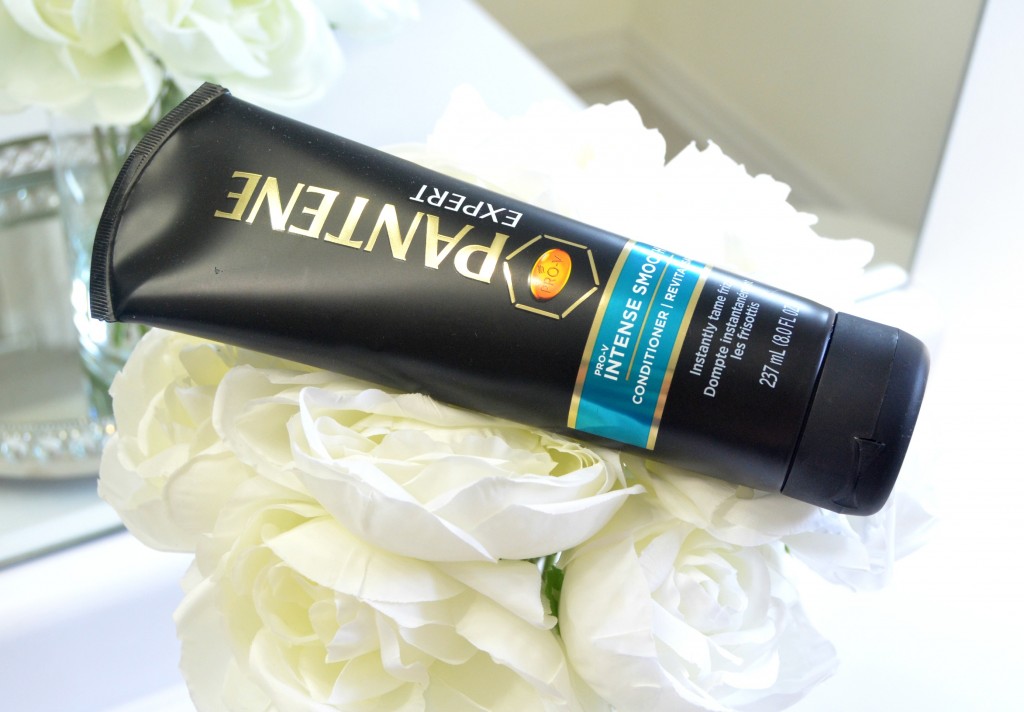 If you're looking for a 2-step hair care system that's light enough for daily use and perfect for the spring and summer, I highly recommend the Pantene Expert Pro-V Intense Smooth duo. This beautiful collection not only helps to repair hair, strand by stand, it also helps to hydrate and smooth. It blocks frizz for the entire day, which we can all benefit from during these crazy rainy months. It leaves hair feeling incredibly soft, sleek and shiny with an intensely glossy finish.