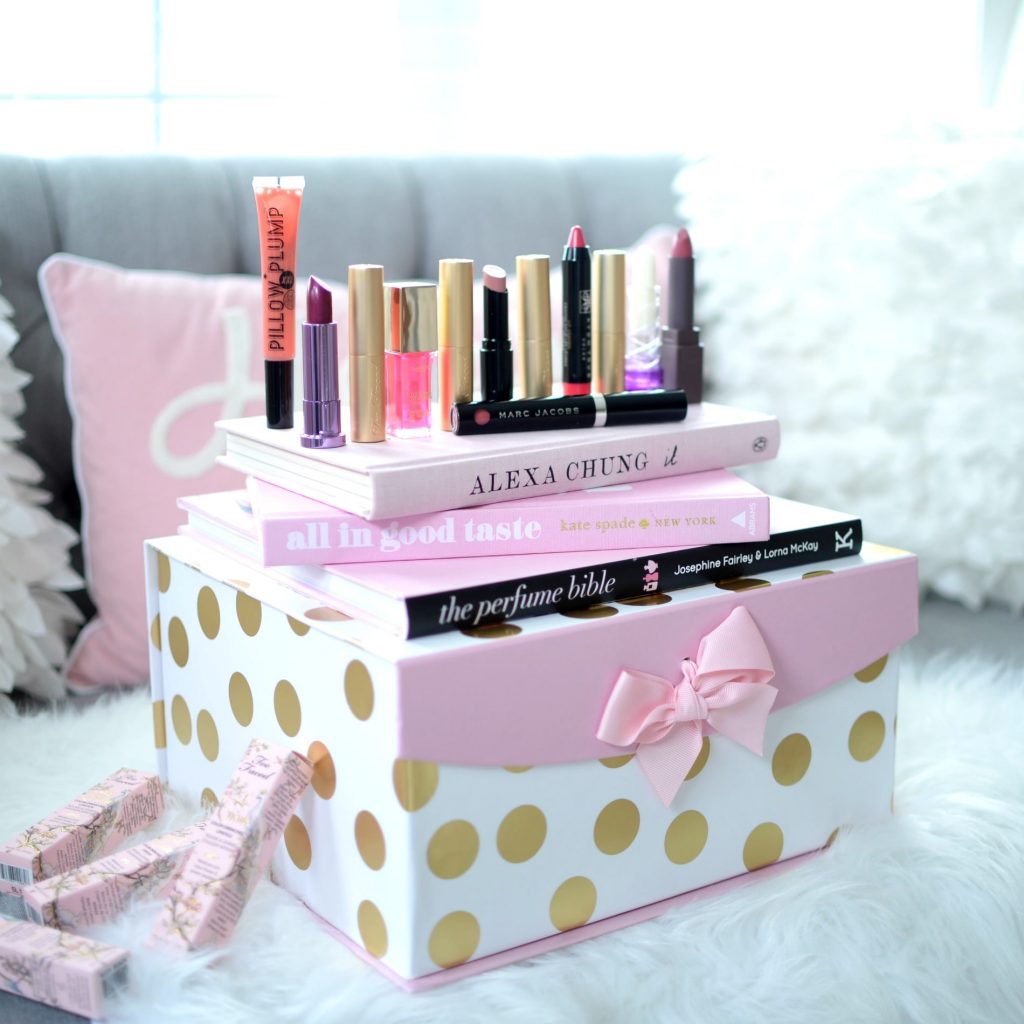 Kissable Lips for Summer
Everyone needs a new lippie for summer, or two, or three or four. Whether it's a new lipstick, balm, oil, gloss, crayon, treatment or mask, it's an essential part of any daily makeup routine. No matter if you're looking for full-on glam, every day nude or "my lips or better" there's a shade for you. If you're looking for intense pigmentation, a sheer wash of colour or something to keep your lips hydrated the entire day, there's a formula for you. There's days when you want a bold pop of colour to help boost your mood, where weekends are meant for a more relaxed and causal balm or lip oil. A glossy formula helps to add a little shine, whereas a lip crayon is perfect for those days when you're in a rush.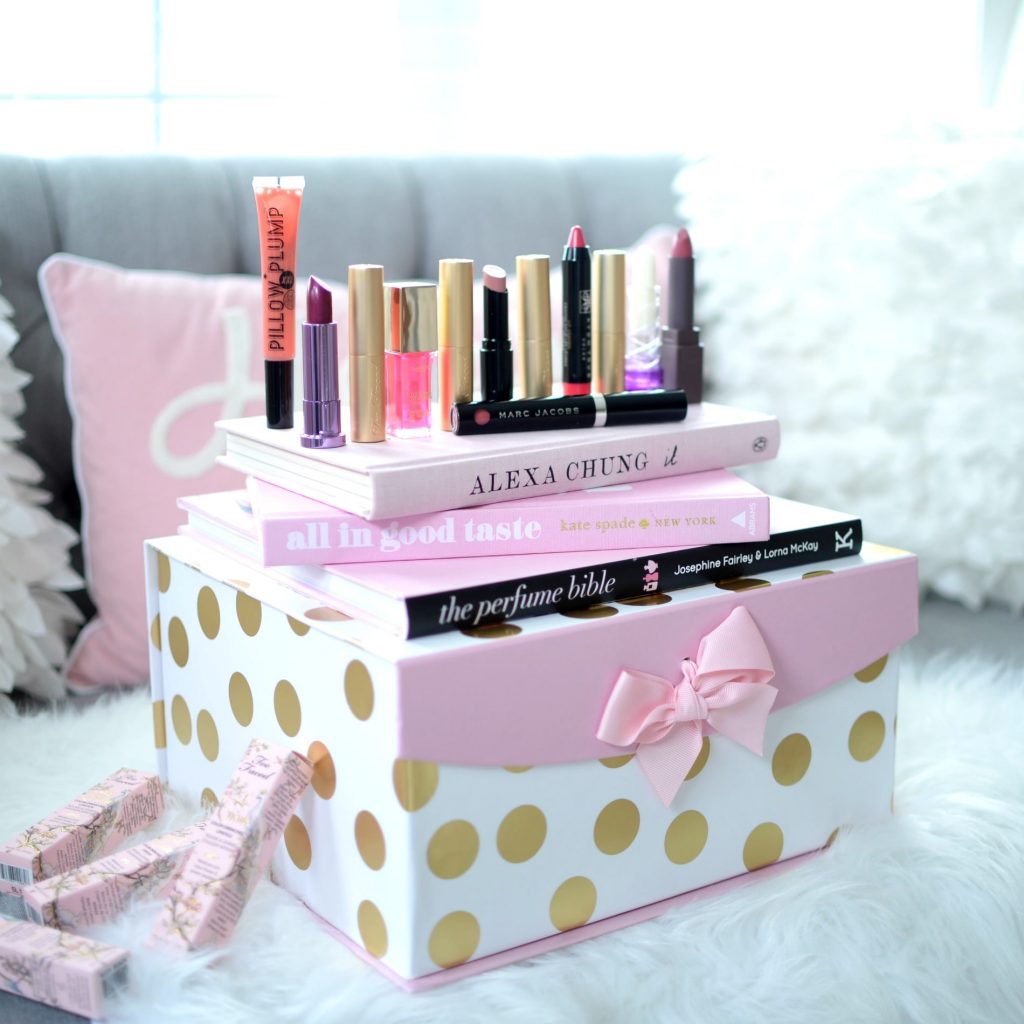 With so many formulas, matte, cream, metallic, gloss, liquid, finding a new lip product can be a little overwhelming and intimidating. I've been busy testing out some of the latest formulas and newest products to hit the market to help take some of the guesswork out of picking up a new lippie this season. If you're looking to try something new and exciting this summer, I've rounded up 9 unique formulas to keep your pout happy.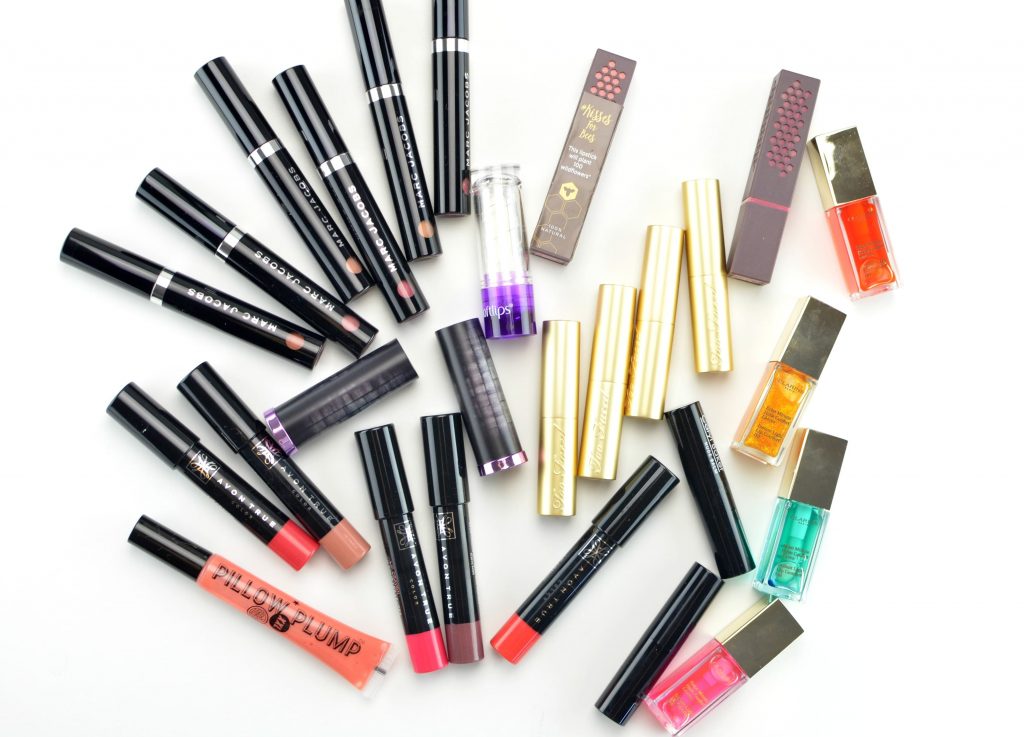 Crème Lipstick
Although not new, Too Faced La Crème Color Drenched Lipsticks not only provide intense and bold pigmentation, their lightweight, rich and creamy texture provides hours of hydration in an extremely comfortable formula. It features white lotus flower extracts to help moisturize, soothe and condition lips, while power peptides help to stimulate collagen for the appearance of smoother, healthier lips. This one-swipe, super emollient lippie glides onto the lips like butter, provides semi-opaque colour payoff and stays put for upwards of 5+ hours. It's the perfect weightless summer lipstick that applies like a balm, provides hydration like a lip treatment or oil and delivers colour payoff like a lipstick. It's the best of all worlds.  It comes in 20 beautiful shades of pinks, reds, nudes and corals and retails for $26 each.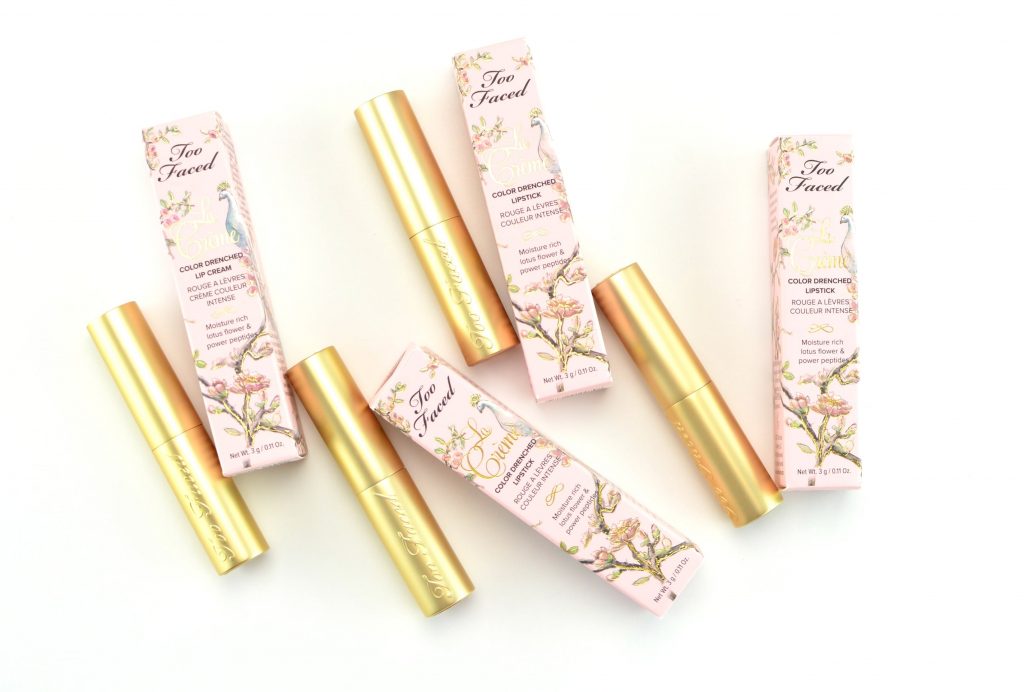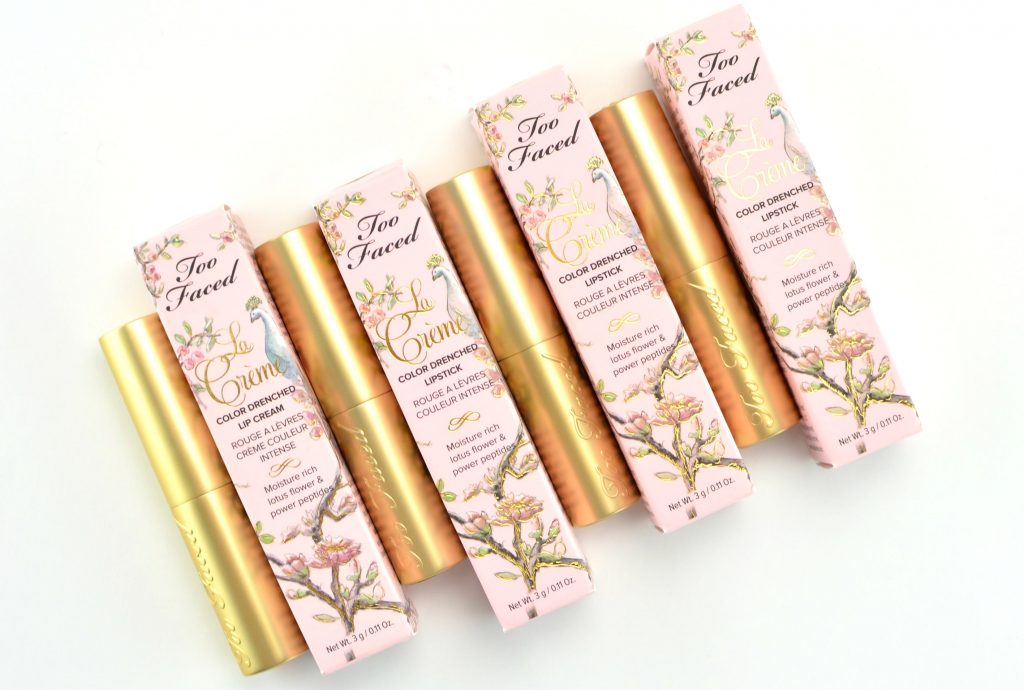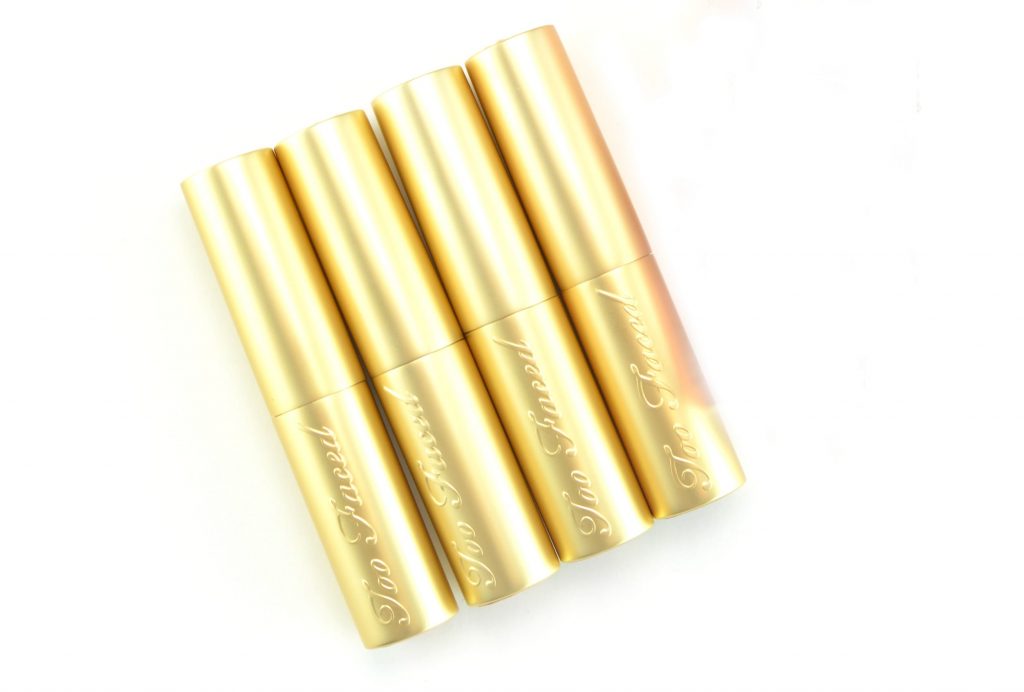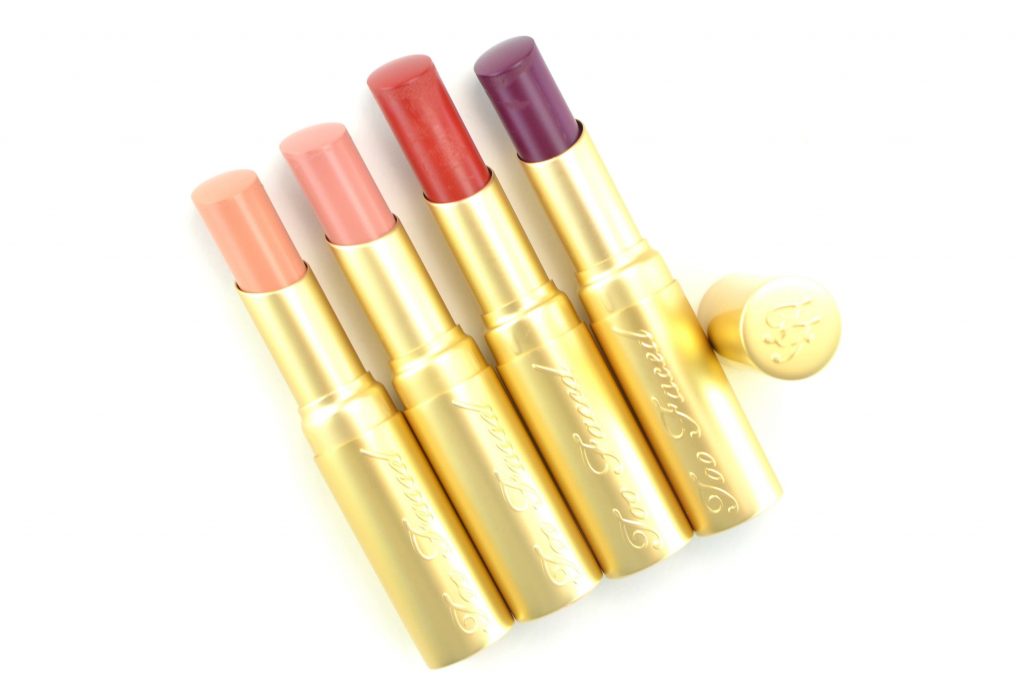 Too Faced La Crème Color Drenched Lipstick in Topless is a pale apricot nude, Nude Beach is a pale, pinkish deep nude, 9021Ohhh is a cool-tone, candy apple red and Berry Naughty is a pinkish, berry wine.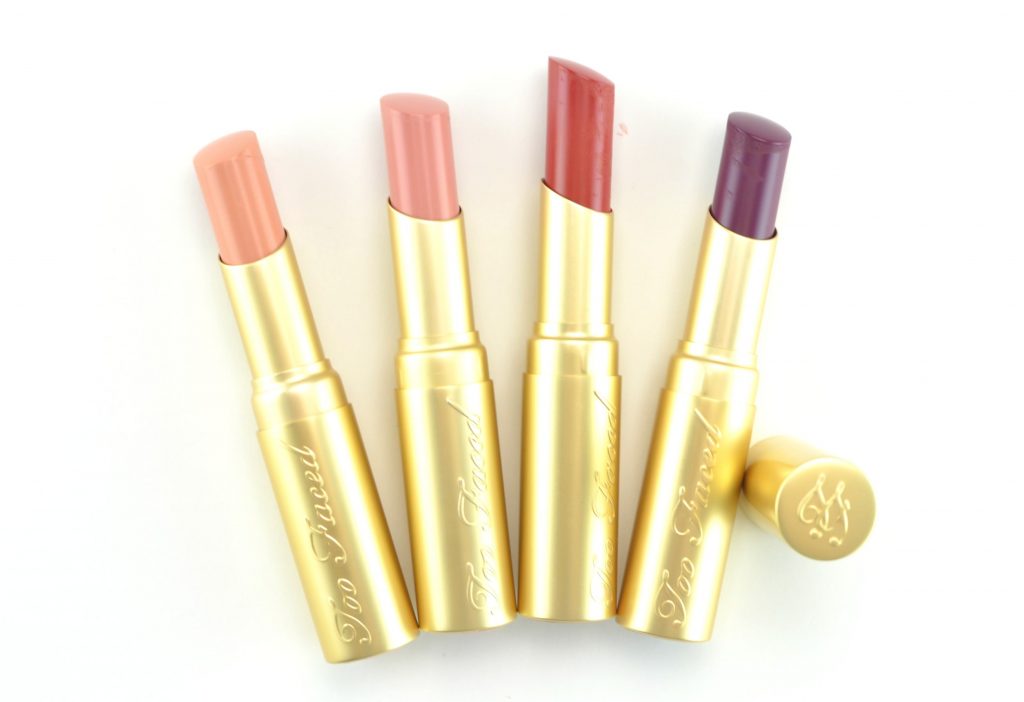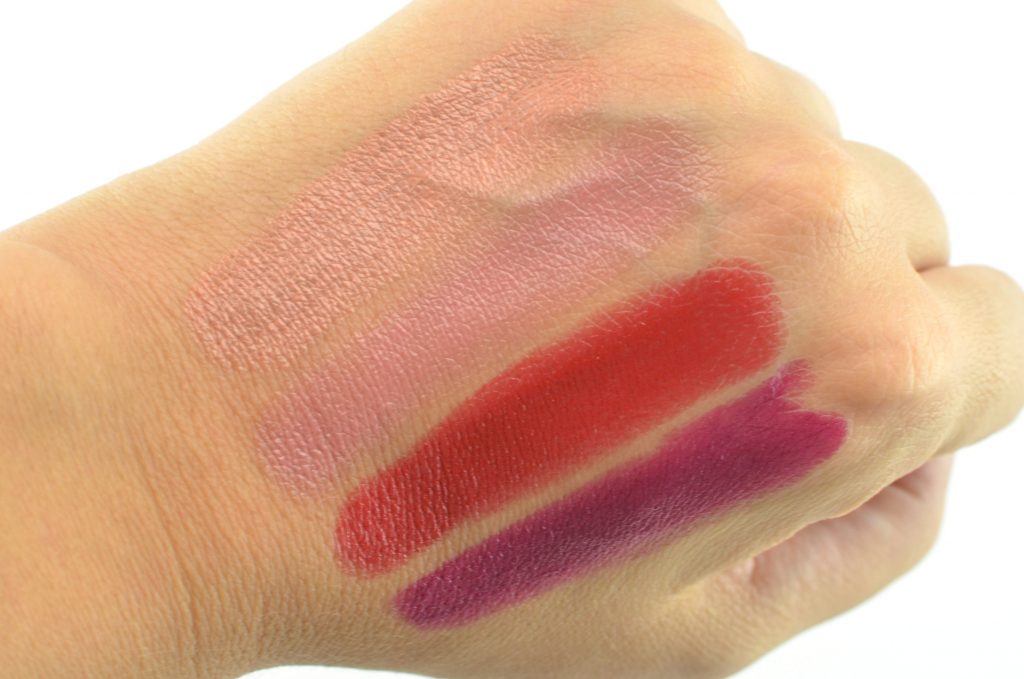 Lip Oil
We could all use a little hydration, and when my lips are feeling extra parched, I reach for Clarins Instant Light Lip Comfort Oils. These lightweight, non-sticky lip treatments combine the wonderful benefits you'd find in your fave skincare products, but designed to treat, nourish and hydrate your lips. It's formulated with hazelnut, mirabelle and jojoba to help moisturize and condition the lips, while leaving them feeling silky smooth and soft. Its unique gel-like texture is easy to apply, provides a natural, healthy and shiny, high-gloss finish with a tint of colour. Its fresh and fruity scent is perfect on a hot summer day. This season it comes in 4 new shades, each with its own yummy scent and unique benefits. 04 Candy is based around cherry, raspberry and strawberry and designed to create a natural-looking finish, whereas 05 tangerine is redcurrant based and helps to boost your natural lip tone. 07 honey glam features honey and shimmery pearls to help nourish and enhance your lips, while 06 mint contains mint to help promote freshness, while providing a slight plumping effect. Each retail for $25.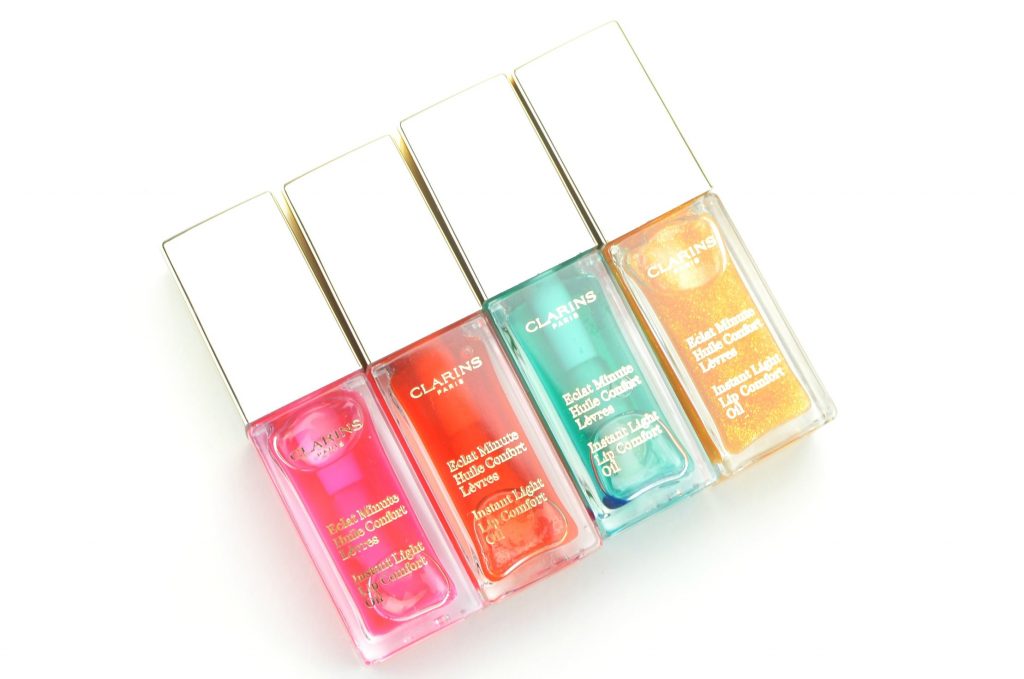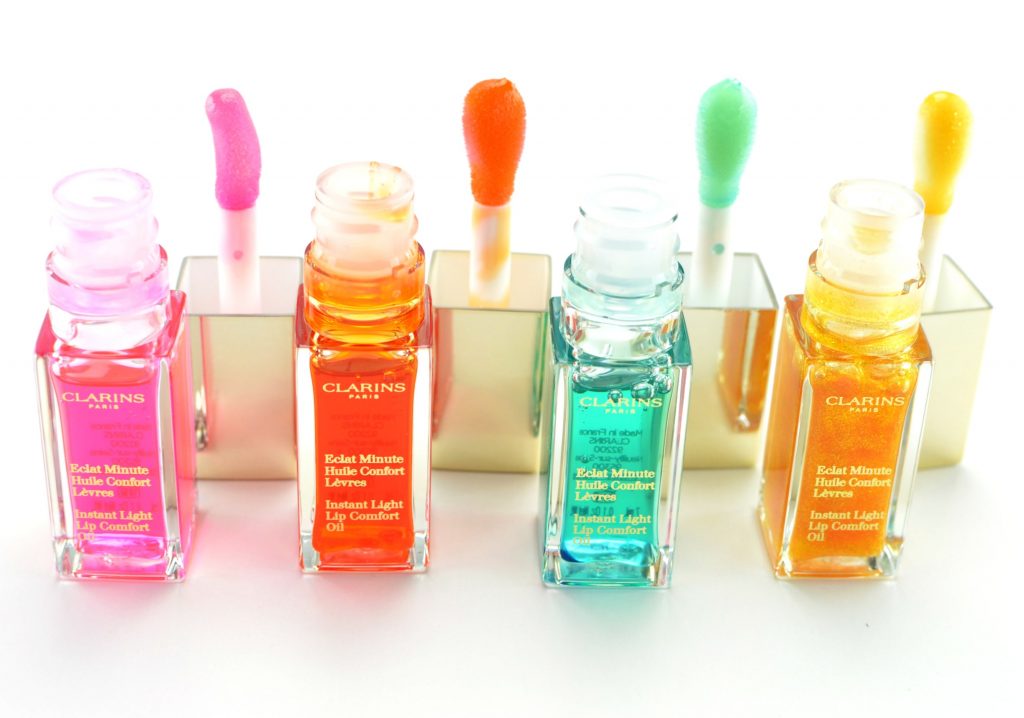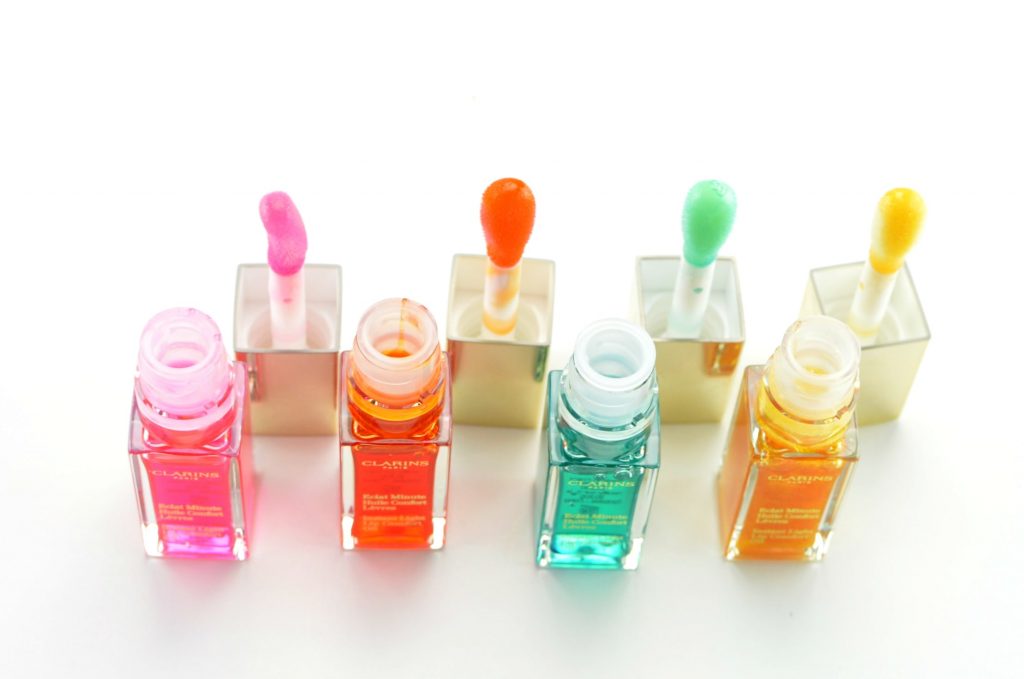 Liquid Lipstick
There's no denying that we all love a good liquid lipstick, but they're often too drying. The new Marc Jacobs Beauty Le Marc Liquid Lip Crème is a longwearing lippie, done in a lightweight and hydrating formula. It's formulated with Brazilian cupuaçu butter and collagen to create a rich and creamy texture that feels luxe and cushiony on the lips, but stays in place for upwards of 8+ hours without becoming dry, cracked or flaky. Each stroke of its velvety consistency provides a bold and intense, full-coverage nude finish with a subtle satin sheen. Its vanilla scent creates a delectable and decadent aroma that makes these 6 "your lips but better" shades the perfect lipstick when you're looking for an extremely natural look this summer. It retails for $38.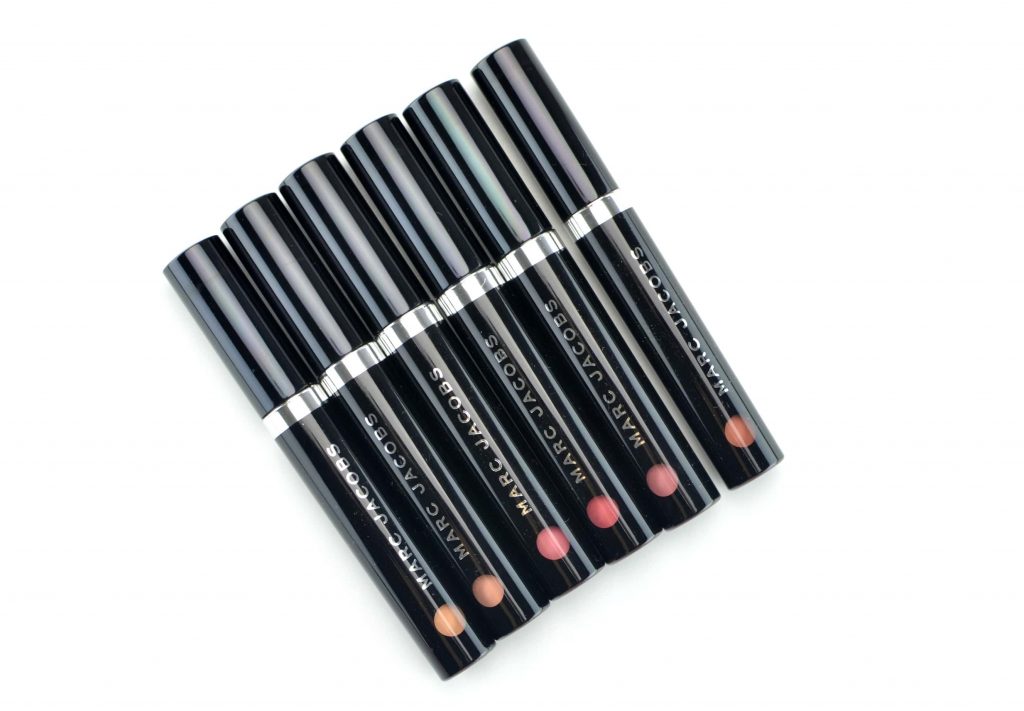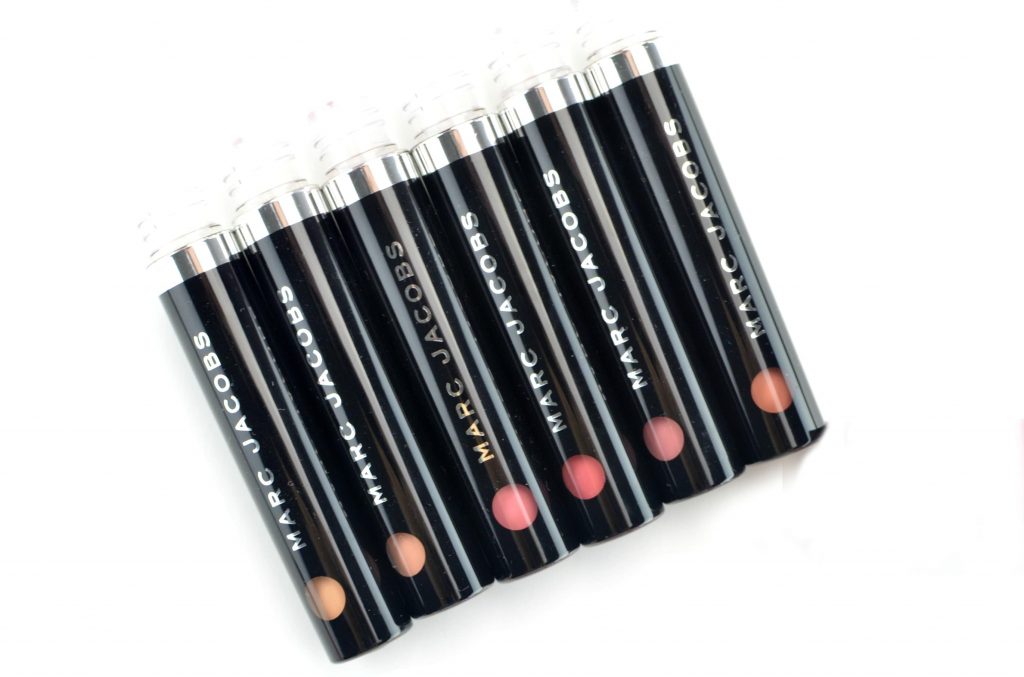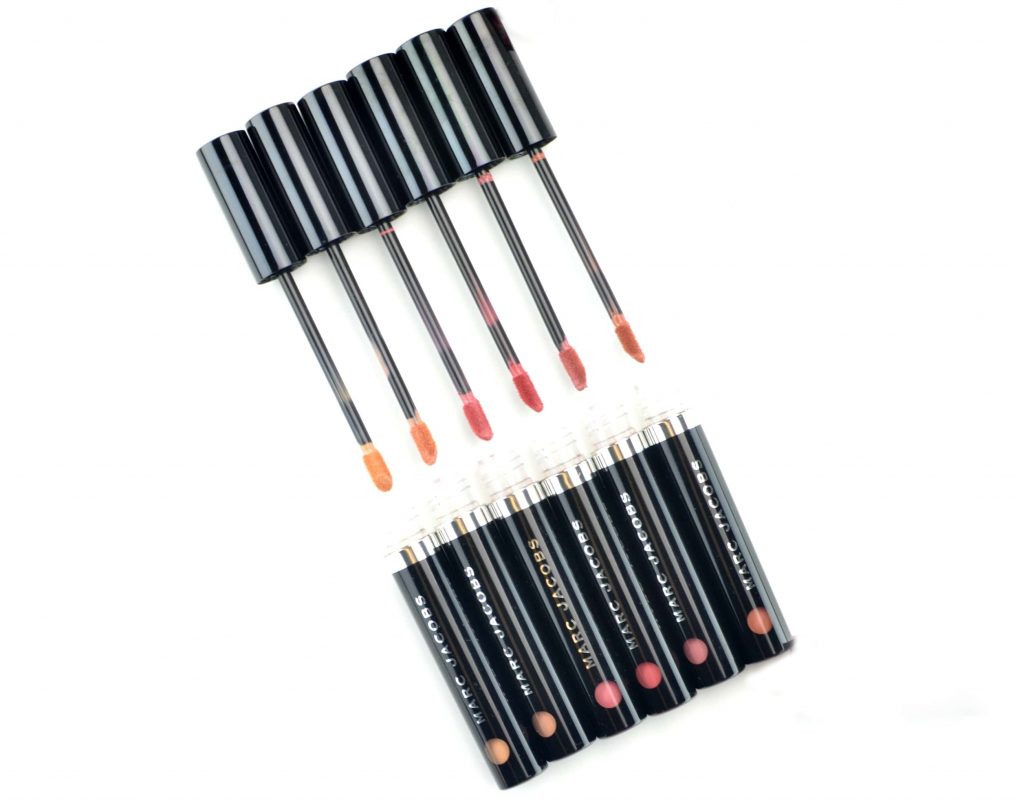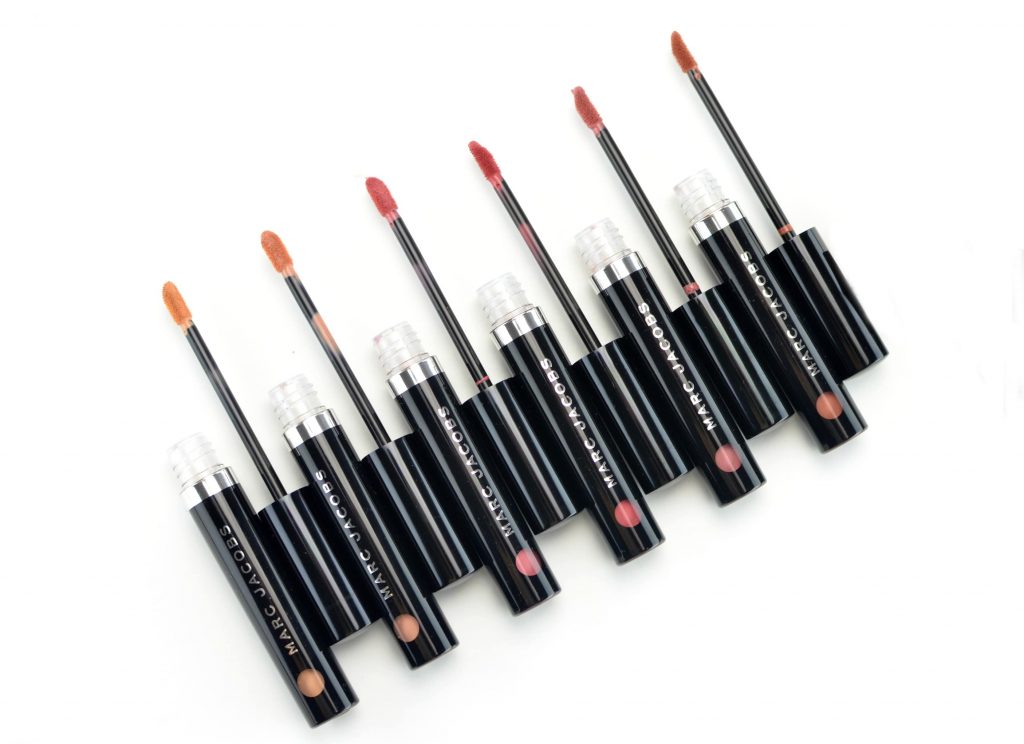 Marc Jacobs Beauty Le Marc Liquid Lip Crème in Yours To Try, a pale buff nude, Fawn Over Me, a stunning peachy nude, Slow Burn, a creamy rosy nude, Shush, Blush, a intense deep pink, Truth Or Bare, a medium dusty, rosy pink and Hot Cocoa, a rich cinnamon cocoa.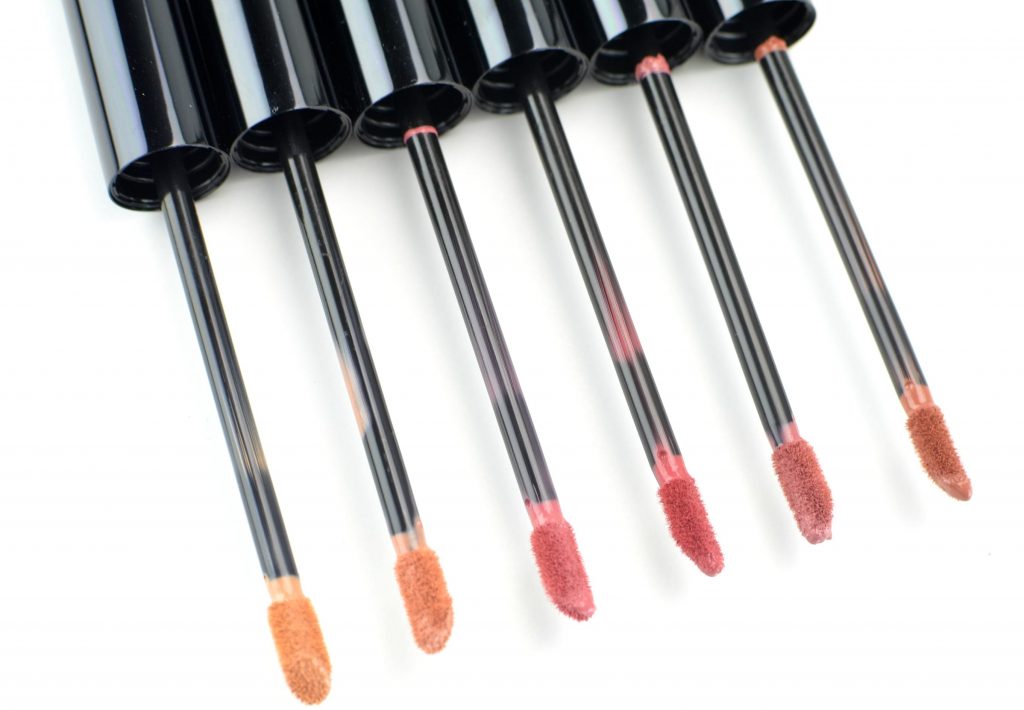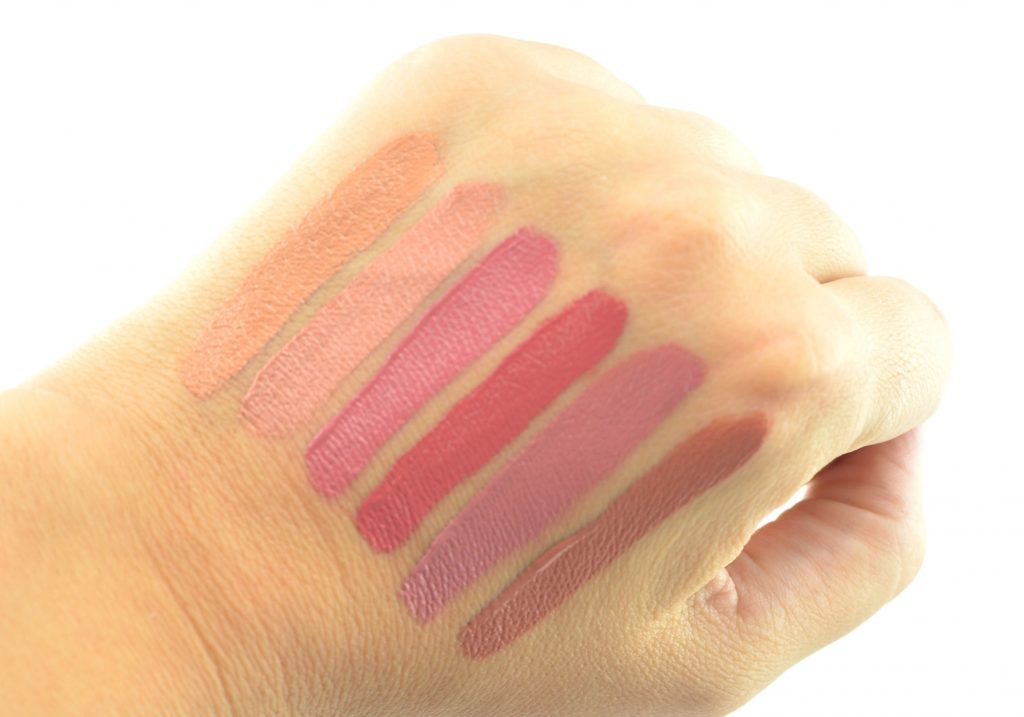 Lip Crayon
On days when you're in a rush and don't want to fight with multiple products, a lip crayon is the way to go. It combines the preciseness of a pencil with the pigmentation of a lipstick. Avon True Color Lip Crayon is a budget-friendly option and provides a mess-proof application in seconds. Its twist-up and retractable design ensures you'll always have the perfect pout when you're on the go. It helps to condition, nourish and hydrate the lips for all day comfort. It's easy to work with, stays in place for hours and requires no sharpening. Its highly pigmented formula creates a semi-opaque, velvety and glossy finish in a single swipe or two. Its lightweight and creamy texture provides medium coverage in 12 fun and bold shades. It retails for $10 (currently on sale for $7.99).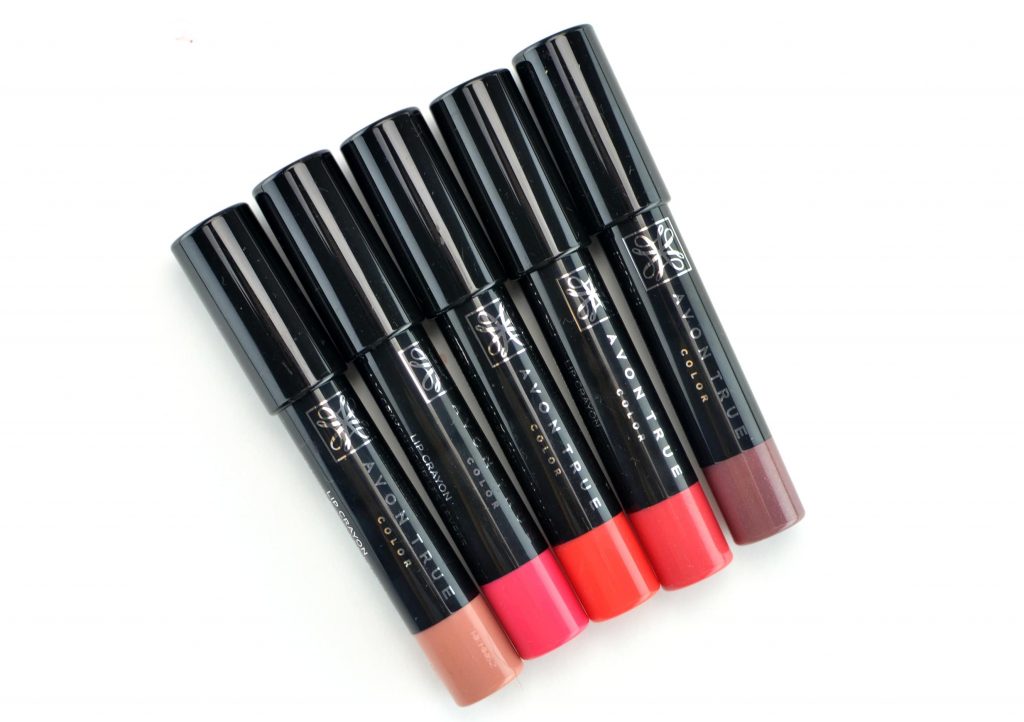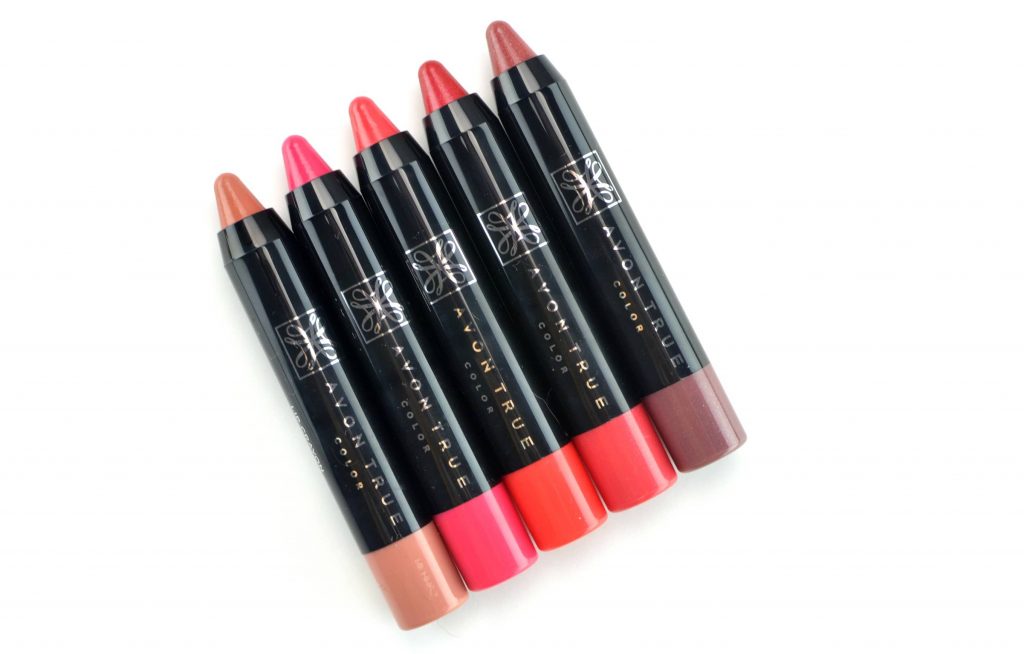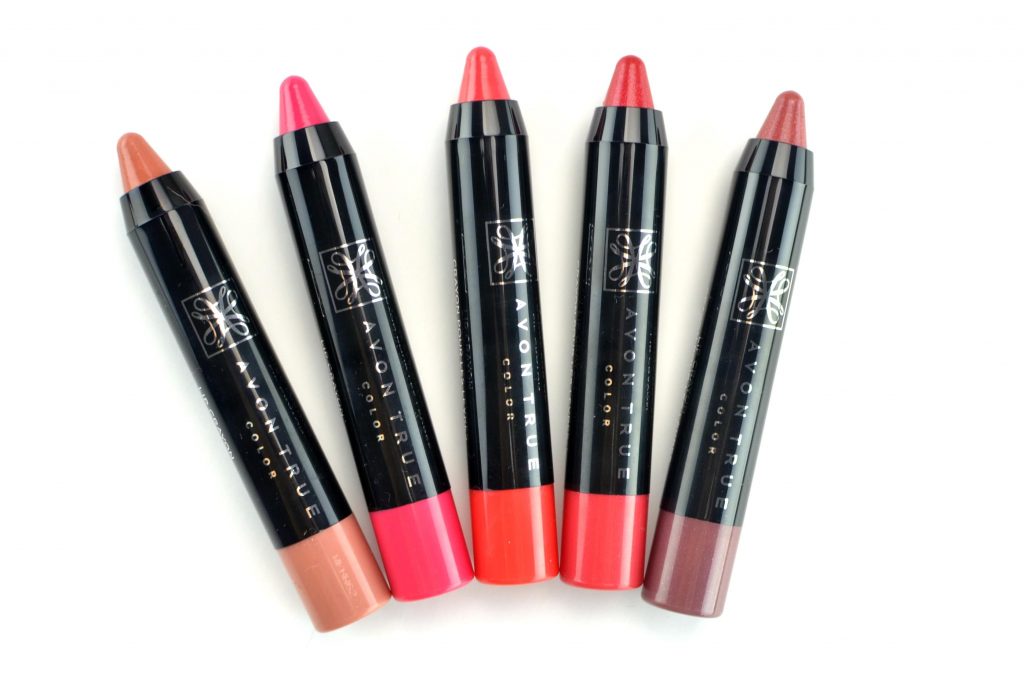 Avon True Color Lip Crayon in Fairest Nude, Pink Premier, Reddy For Me, Just Rosy and Mauve Model.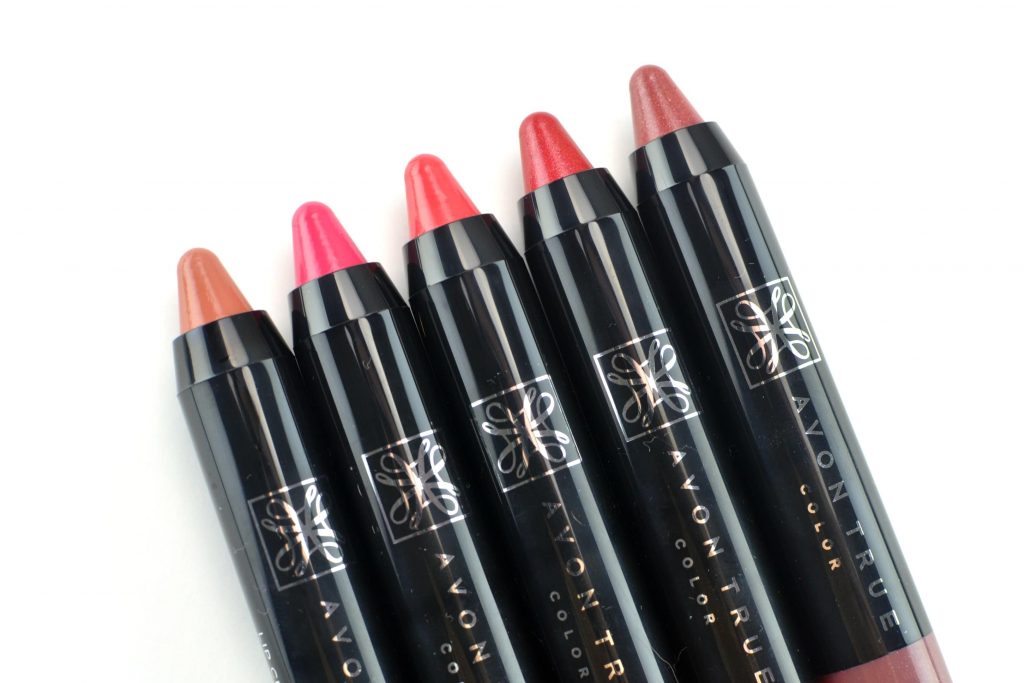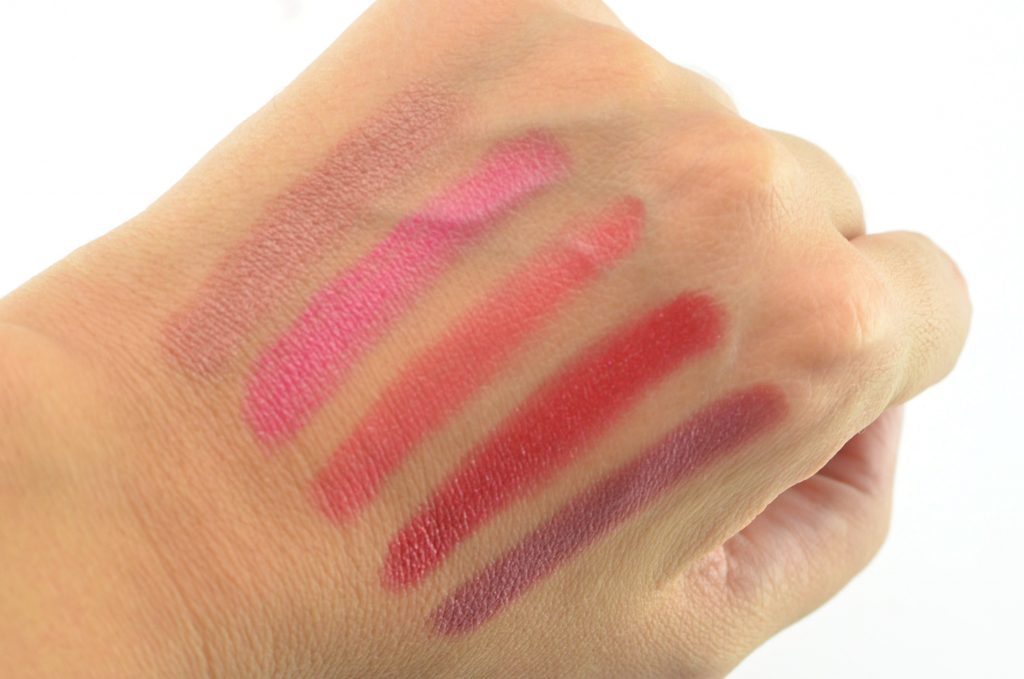 Lipsticks that Kiss back
If you're looking for a lipstick that gives back, Burt's Bees limited edition #KissesforBees helps plant 100 wildflowers across the country for each lipstick sold. Its bee inspired honeycomb design is made from recycled plastic and features a lightweight, incredibly glossy, almost balm-like formula. Its formulated with moringa and raspberry seed oils, vitamin E and beeswax, to give it its silky, smooth and hydrating texture. It provides 8 hours of wear time that stays unbelievably comfortable. It helps to add a touch of colour to your lips, that is easily buildable by layering. Its lovely floral scent is a little romantic and adds a touch of glamour to your look. It's time to kiss back and support Canadian bee health with these 2 new limited-edition lipsticks. Each retail for $10 in shades Sunset Cruise and Lily Lake.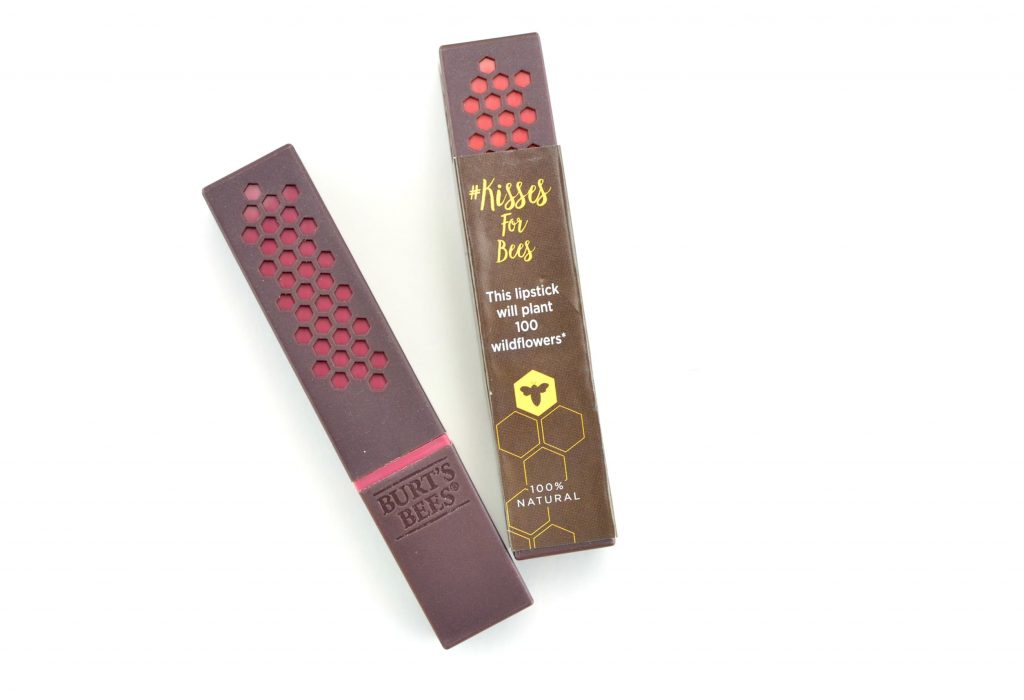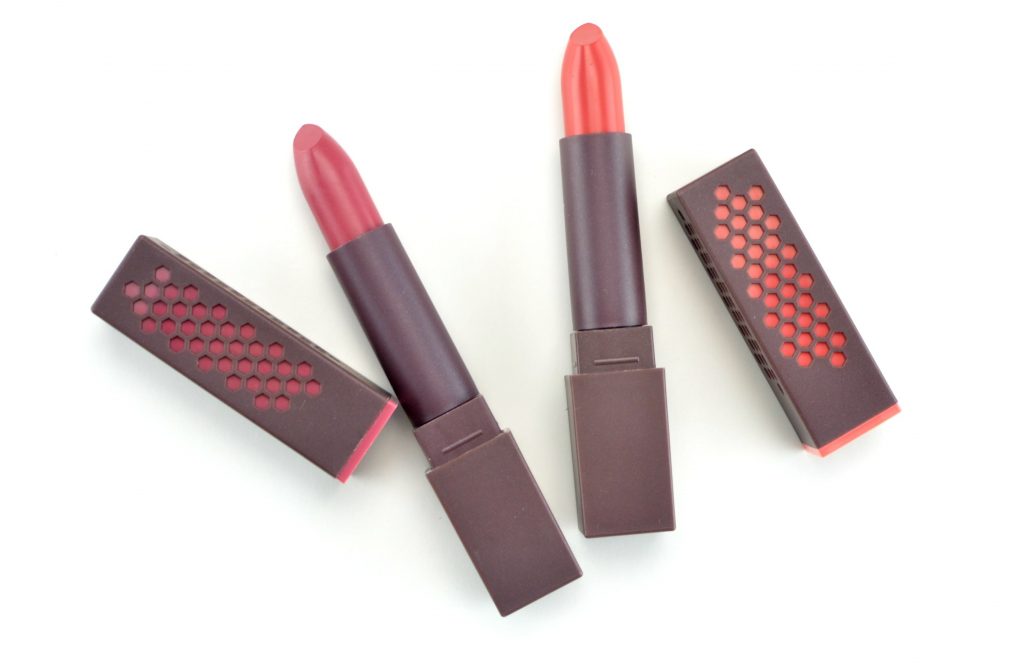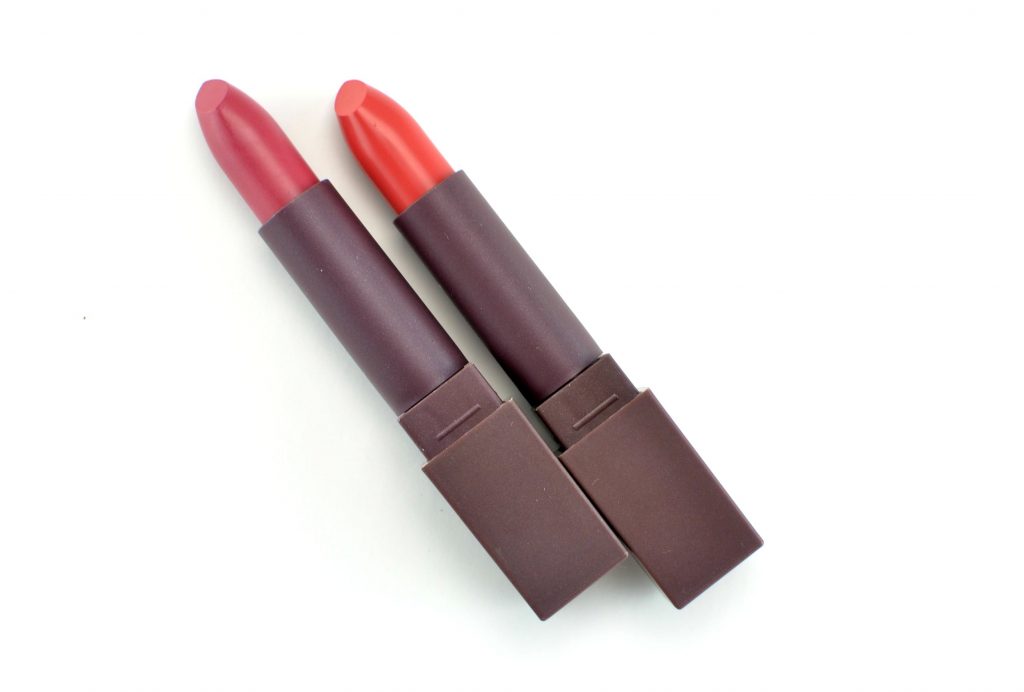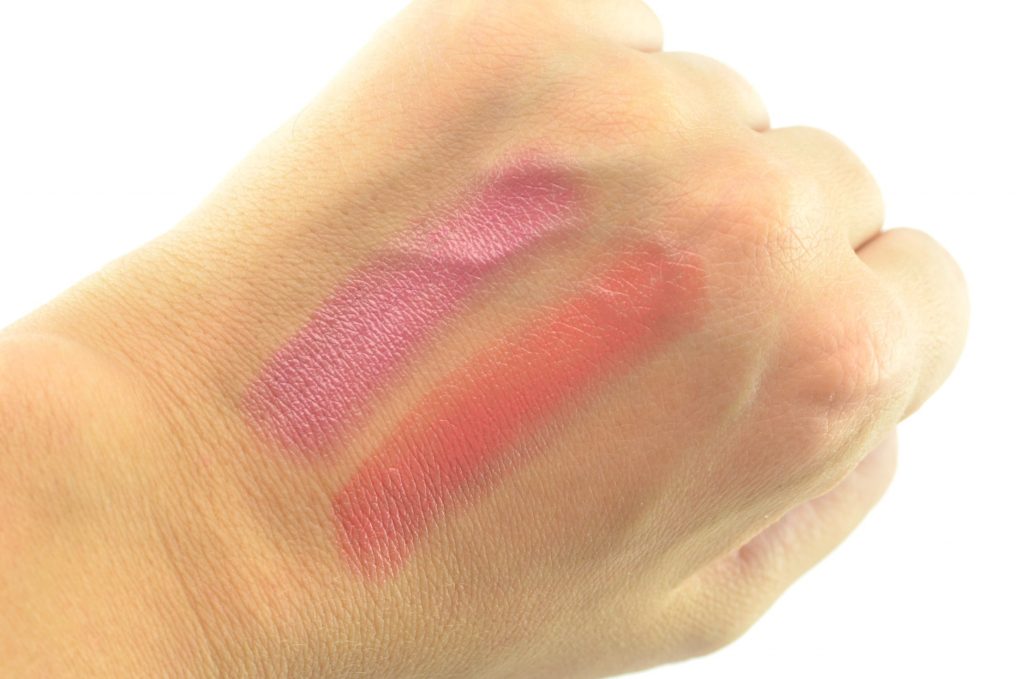 Tinted Lip Balm
Looking for an extra dose of hydration with a sheer wash of colour, the new Caryl Baker Hydrating Nude Balms offer both. These skin- nourishing lippies feature a unique blend of botanical extracts and vitamin-rich prickly pear extract to help soothe, moisturize and condition the lips. Its soft and creamy texture glides across the lips with ease and has the same consistency as a balm with the coverage of a lipstick. It instantly creates a sheer, slightly translucent wash of colour that's natural and oh-so luminous. It also contains rose extract and vitamin C and E to keep lips soft, supple and comfortable the entire day. It feels more like a hydrating lip treatment than a lipstick, with the high-gloss shine of a gloss. It retails for $21 in shades Dew, a universal nude and Blush, a succulent berry sheen.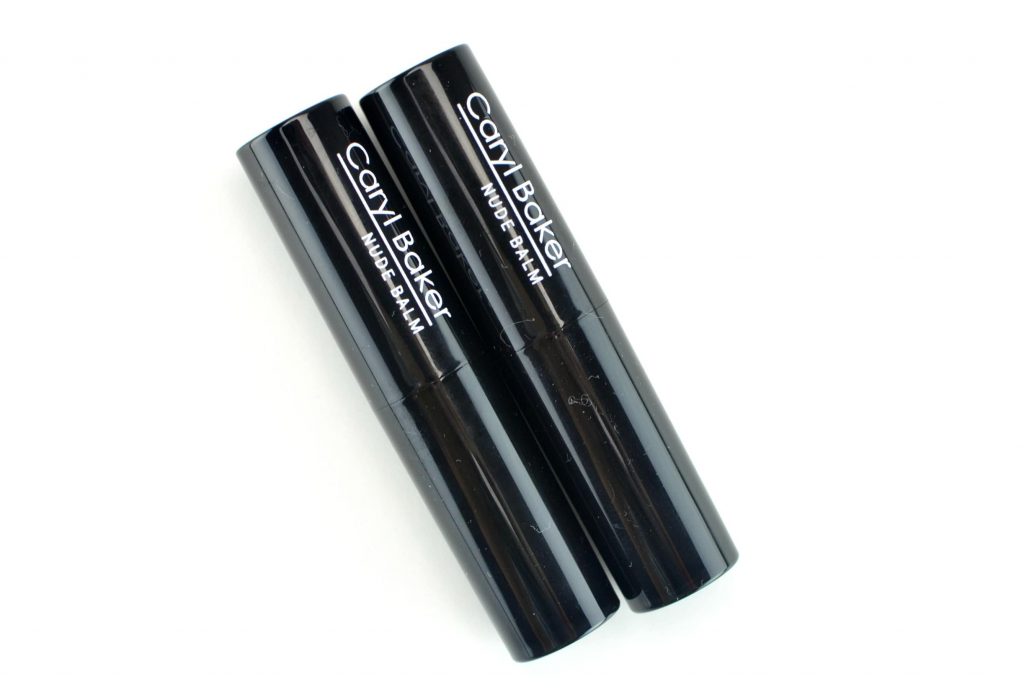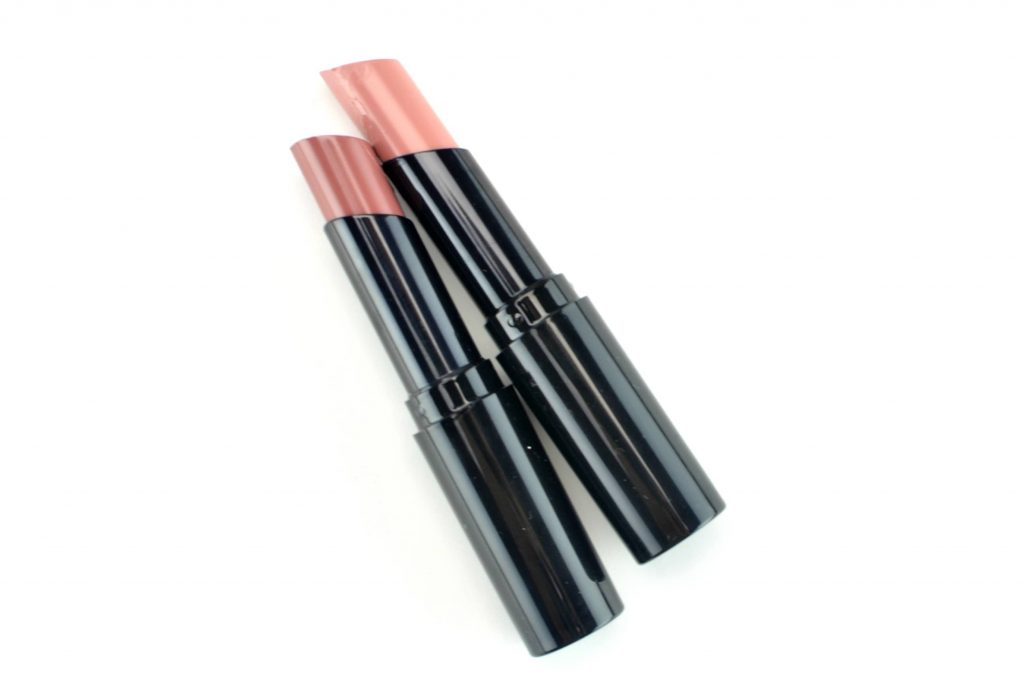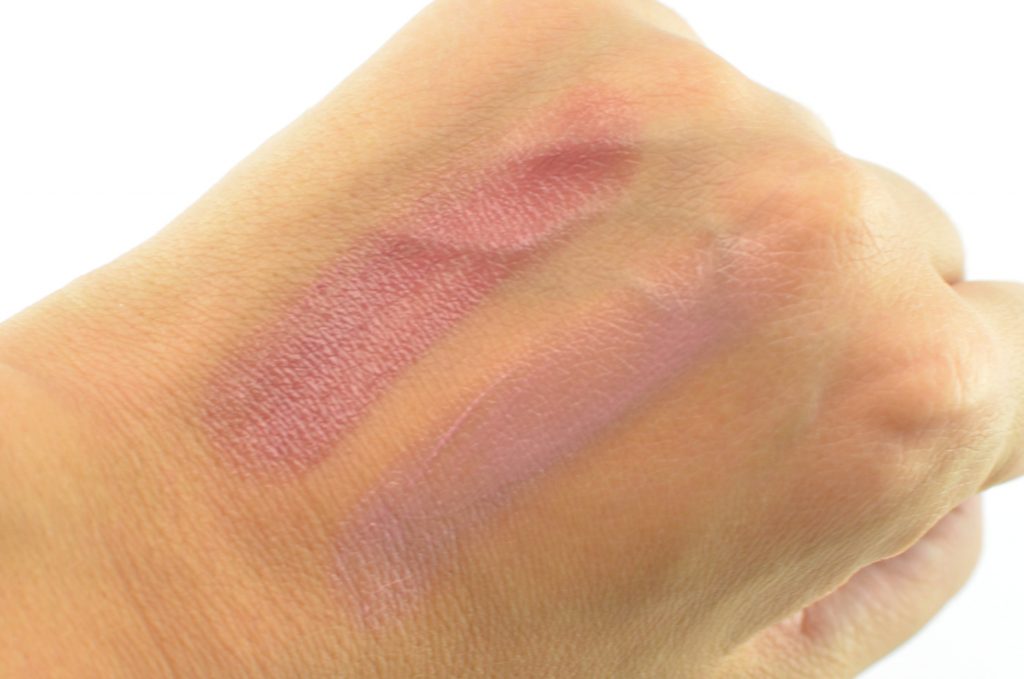 Evening Lipstick
Looking for a sexy evening lipstick, try one of the limited edition Urban Decay Nocturnal Vice Lipsticks. The Vice lipsticks have been a favourite of mine for years, thanks to its nourishing and hydrating aloe vera, jojoba, avocado and babassu oils, but these 4 new shades provide a cool, after-hour vibe to your lips. Illipe butter, vitamin C and E not only help comfort and moisturize the lips, it helps to keep them soft and supple the entire day. In a single swipe, you'll achieve intensely pigmented, truly opaque coverage that provides a bold and saturate colour on the lips. It applies evenly and smoothly, without pulling, tugging or skipping on the skin, ensuring you achieve an even finish each and every time. It retails for $21 in shades Lawbreaker, Fireball, Backstab and Nonsense.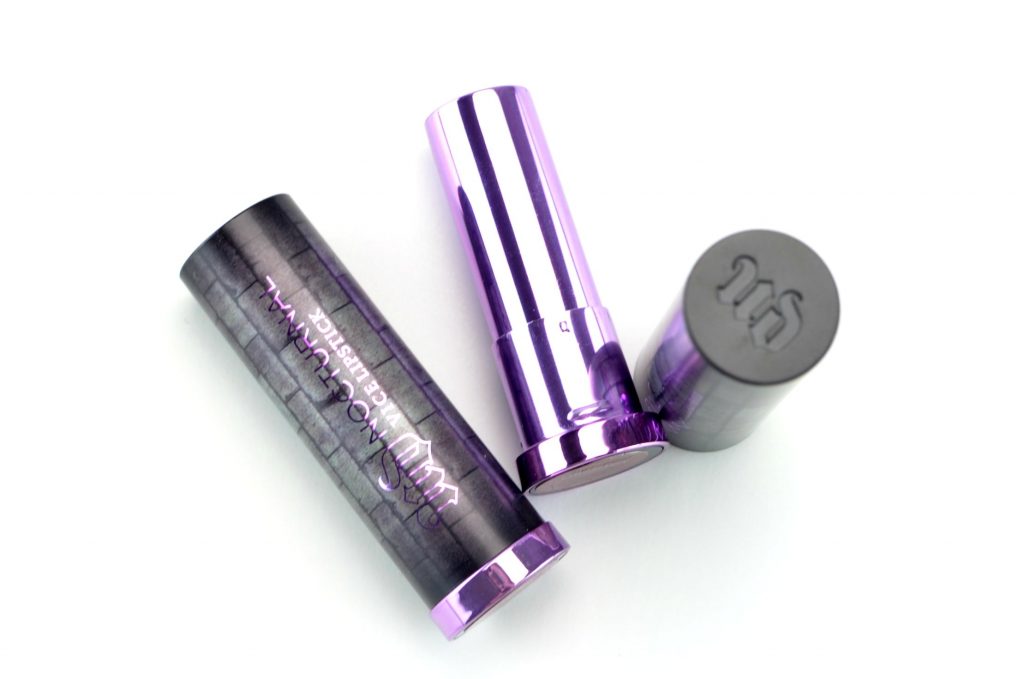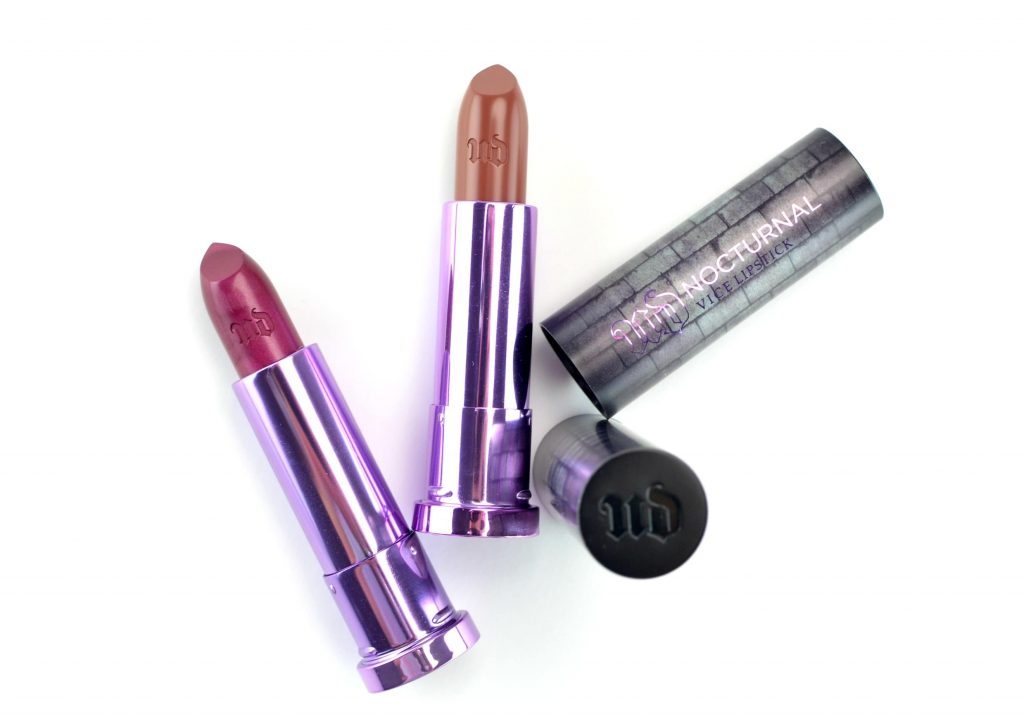 Urban Decay Nocturnal Vice Lipstick in Backstab and Lawbreaker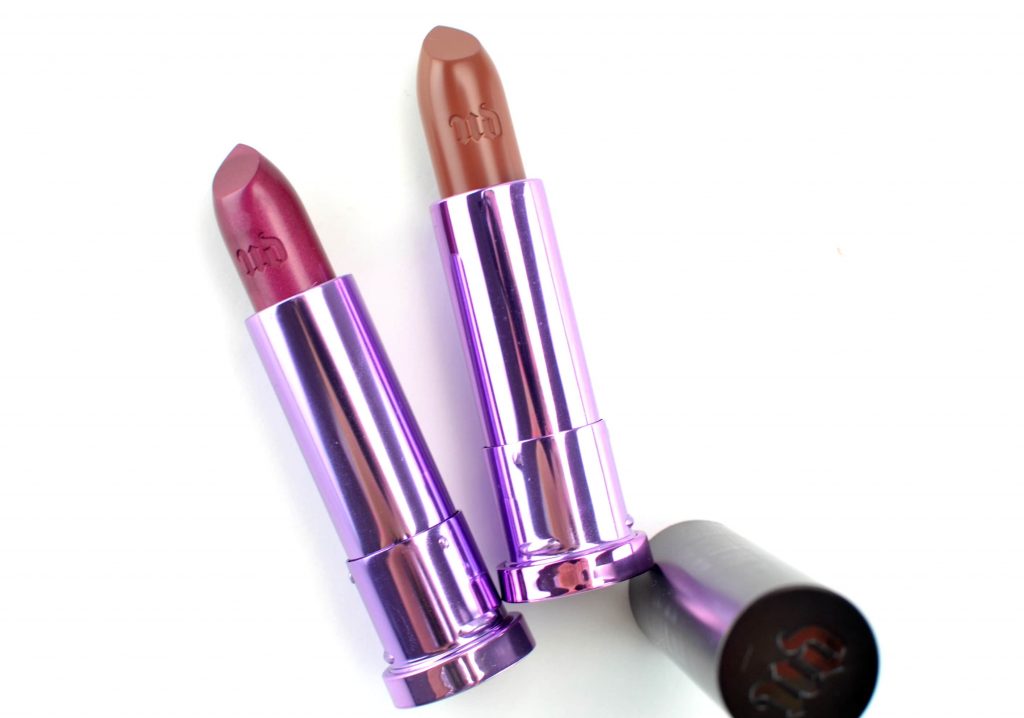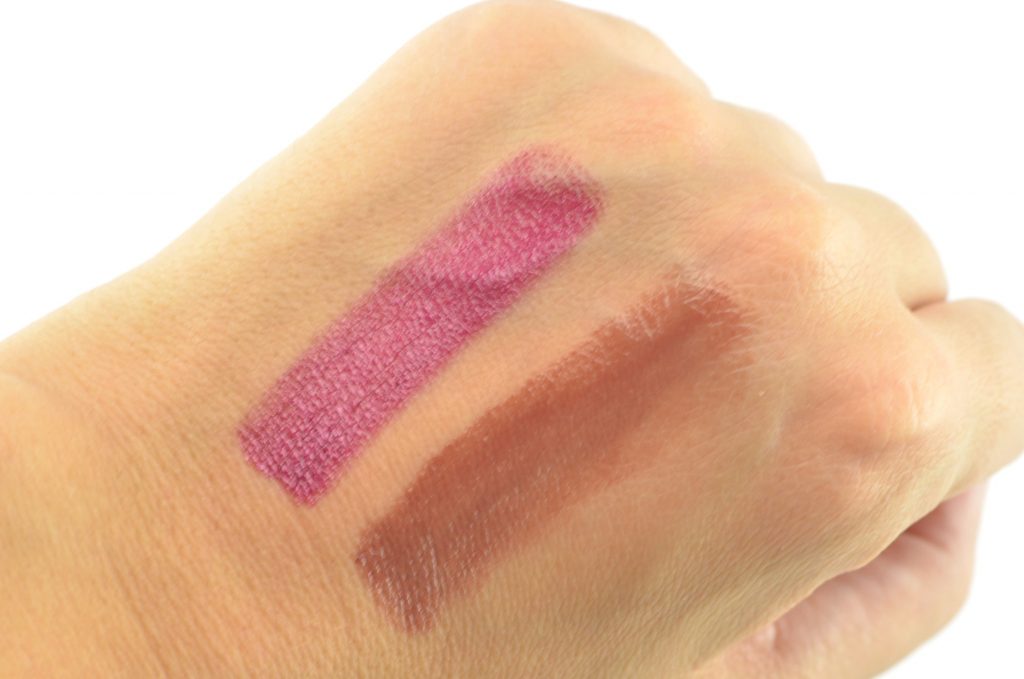 Lip Moisturizer
On days when you're wearing a matte lipstick or when you're looking for a little extra hydration or shine, a lip moisturizer can be a life saver. Softlips Luxe 5 in 1 Lip Moisturizer features lip perfection technology that blends 5 lip loving benefits into one soft and smooth formula. Not only can it be used on its own to help nourish and condition the lips, it acts beautifully as a lipstick base to help hydrate and moisturize. Nothing quite screams summer like the smell of fresh coconuts, which is why I'm loving the creamy coconut scent. It retails for $4.67.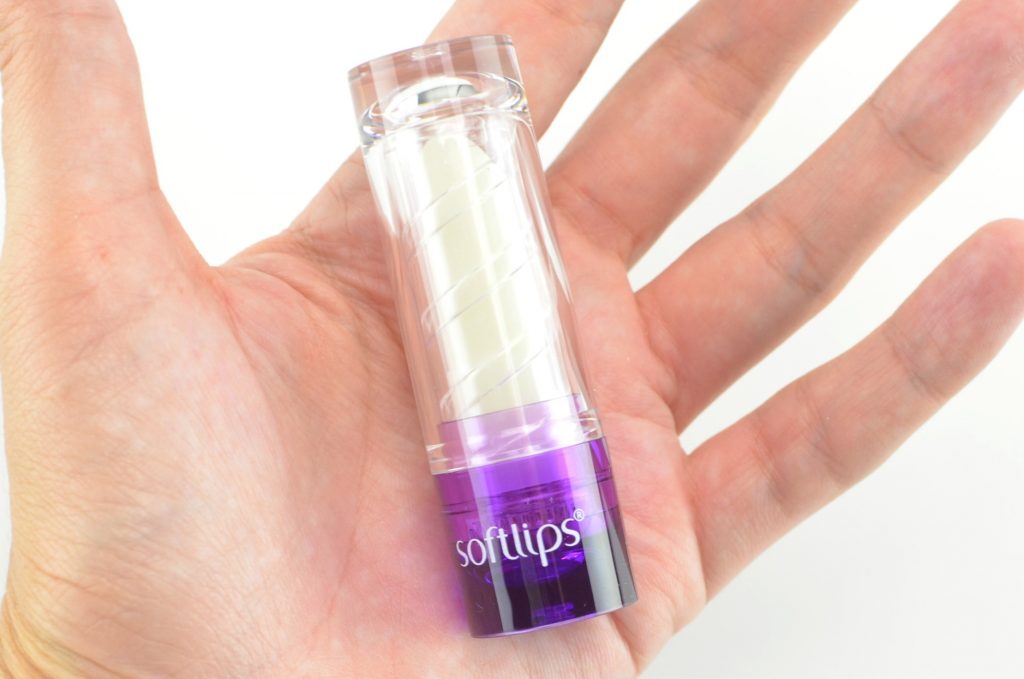 Lip Plumper
And because it wouldn't be a lip post without a plumper, I'm re-introducing you to Soap & Glory Sexy Mother Pucker Pillow Plump XXL. This has been a staple in my beauty routine for years. Whenever you're looking for a little fullness and shine, reach for this hydrating and nourishing lip gloss. It's injected with 3XL-peptide plump complex to help increase loads of hyaluronic acid to immediately providing a slight plumping effect. It begins to tingle upon first application, sorta like pins and needles, but the sensation will only last about 5 minutes. It gives the illusion of fuller looking lips and does an amazing job at filling in fine lines, for healthier, smoother, firmer-looking lips. It provides a sheer wash of colour that's incredibly shiny and lustrous. It retails for $24.99.