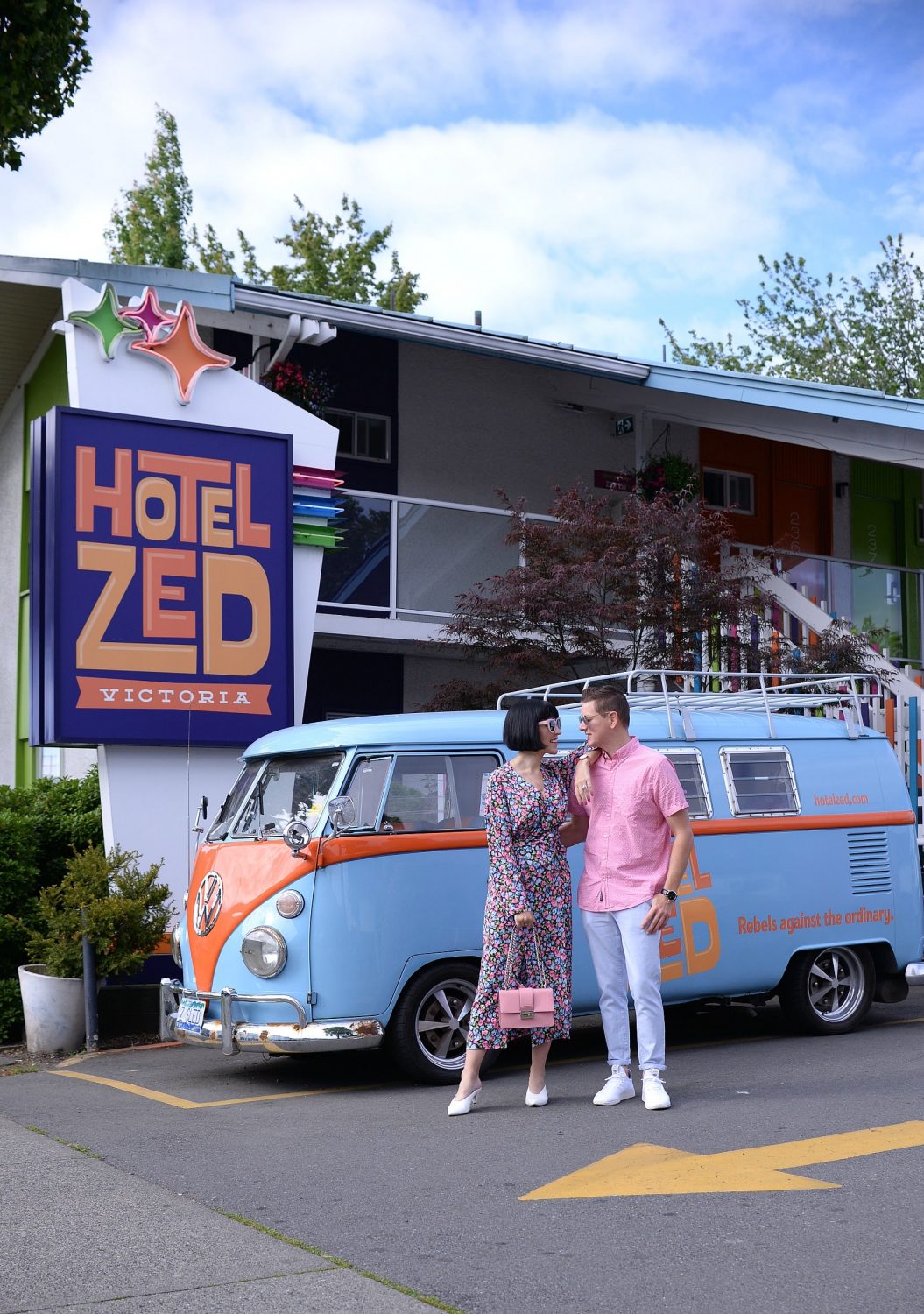 Hotel Zed
Looking for an unpretentious and fun hotel in the heart of Victoria, look no further than Hotel Zed. This incredible cheerful and colourful hotel is located just a short 10-minute drive to the downtown core and directly across from Mayfair Shopping Centre for all you shopaholics. Don't worry about taking public transit though, you can hitch a free ride in the hotel's own unique vintage VW shuttle or even take a stroll around town with their free bike rentals. Keeping with the funky and trendy theme, the entire staff is playful and approachable. Expect to crack jokes during your check-in and then hang out in their super cool, kick-ass lobby before heading to your room.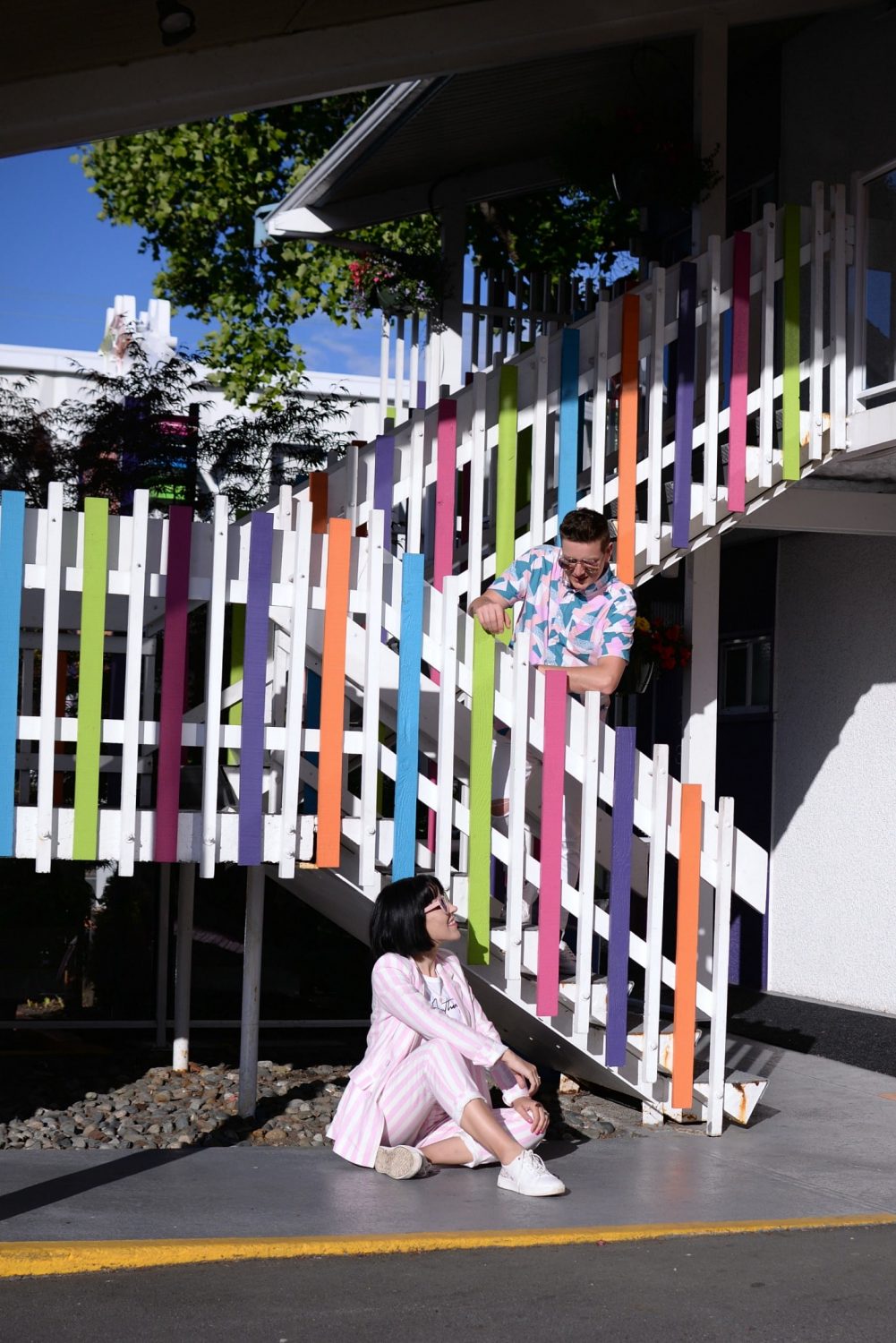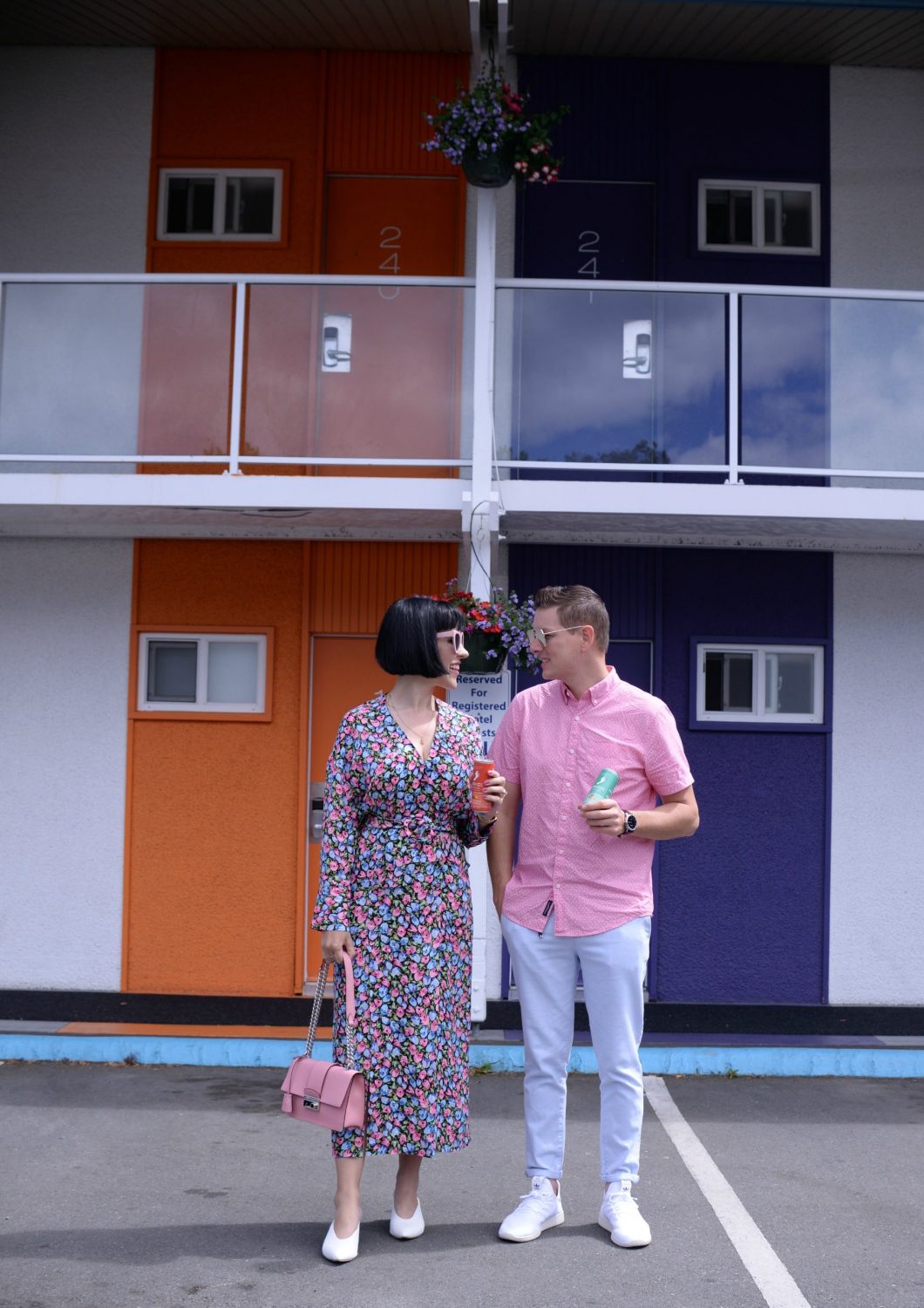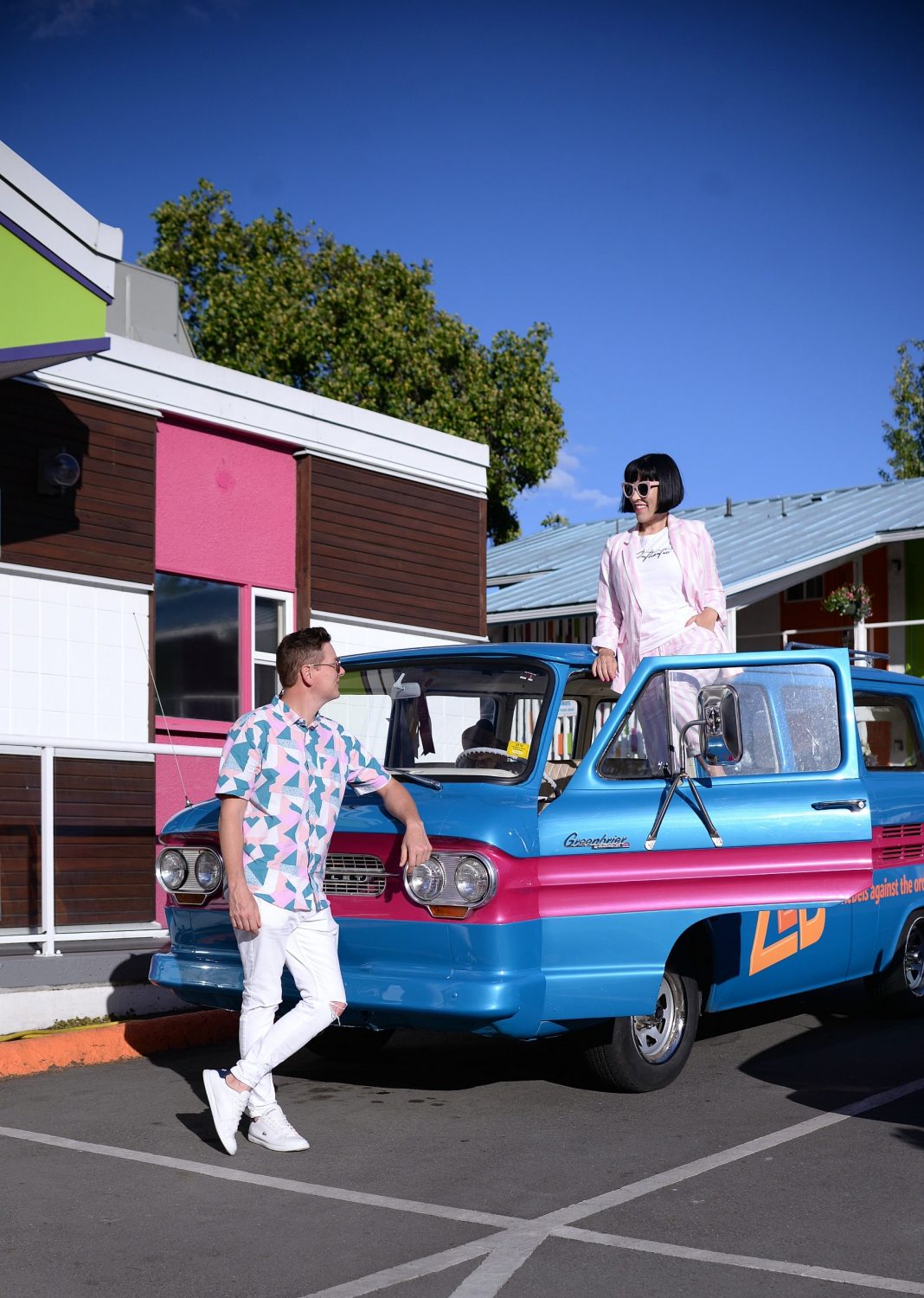 The main hotel area is lively, frisky, inviting and super fun. With its bold pops of colour, paired with its slightly outdoorsy, rustic décor and furniture, it's the perfect place to sit back, kick your feet up and take in this entertaining and amusing atmosphere. Think of this hotel as a theme/ amusement park for adults. Get your coffee fix and then head to the vinyl listening station to enjoy some tunes. You can then challenge your partner to a board game or two, which can be played in the lobby or taken to your room for even more comfort. Be sure to type up a postcard to send back home telling all your friends how much fun you're having on holidays at the typewriter station. Either way, unleash your inner child and just have fun. It's the perfect place to plan for the day or relax after a busy day of sightseeing.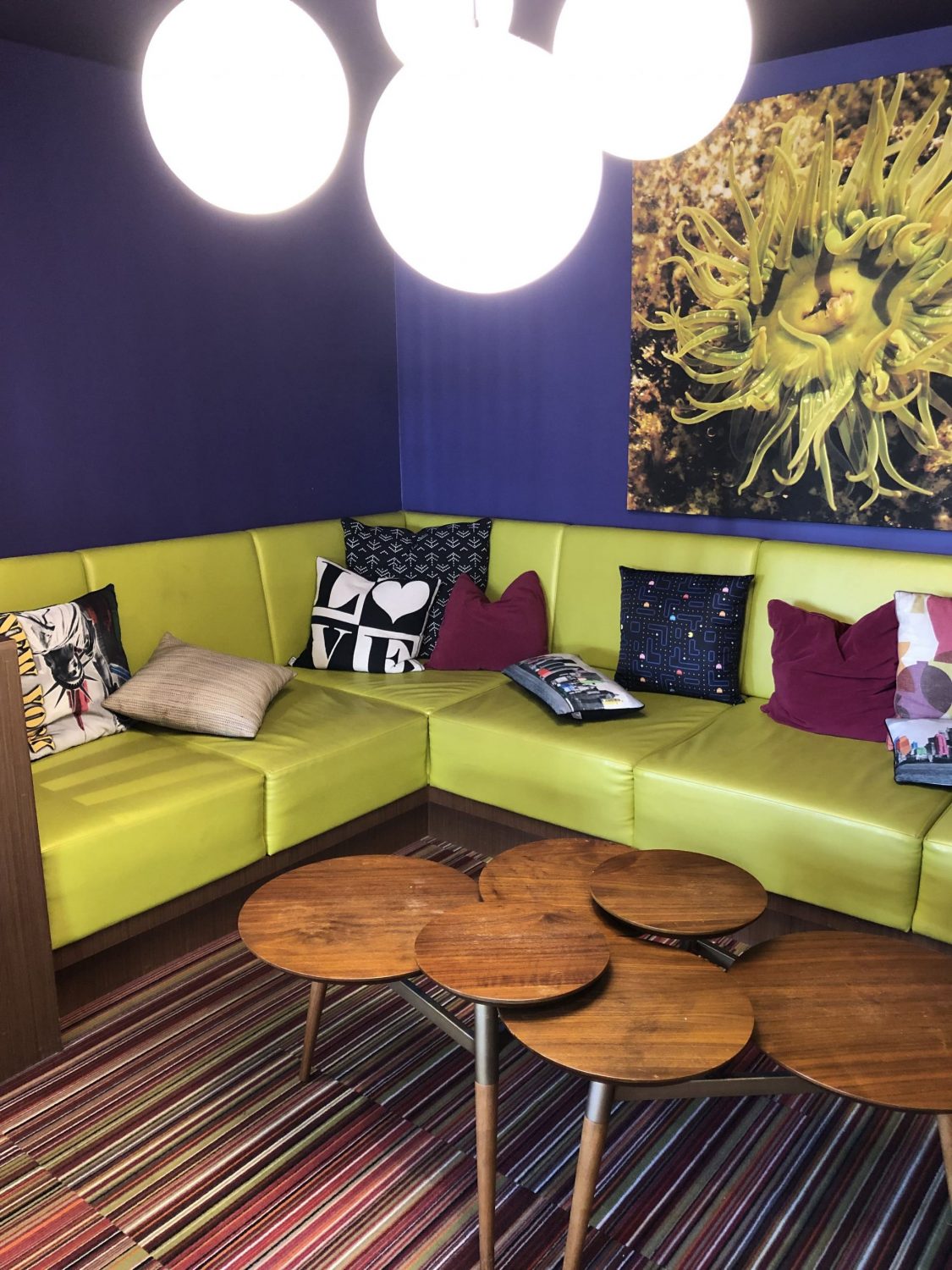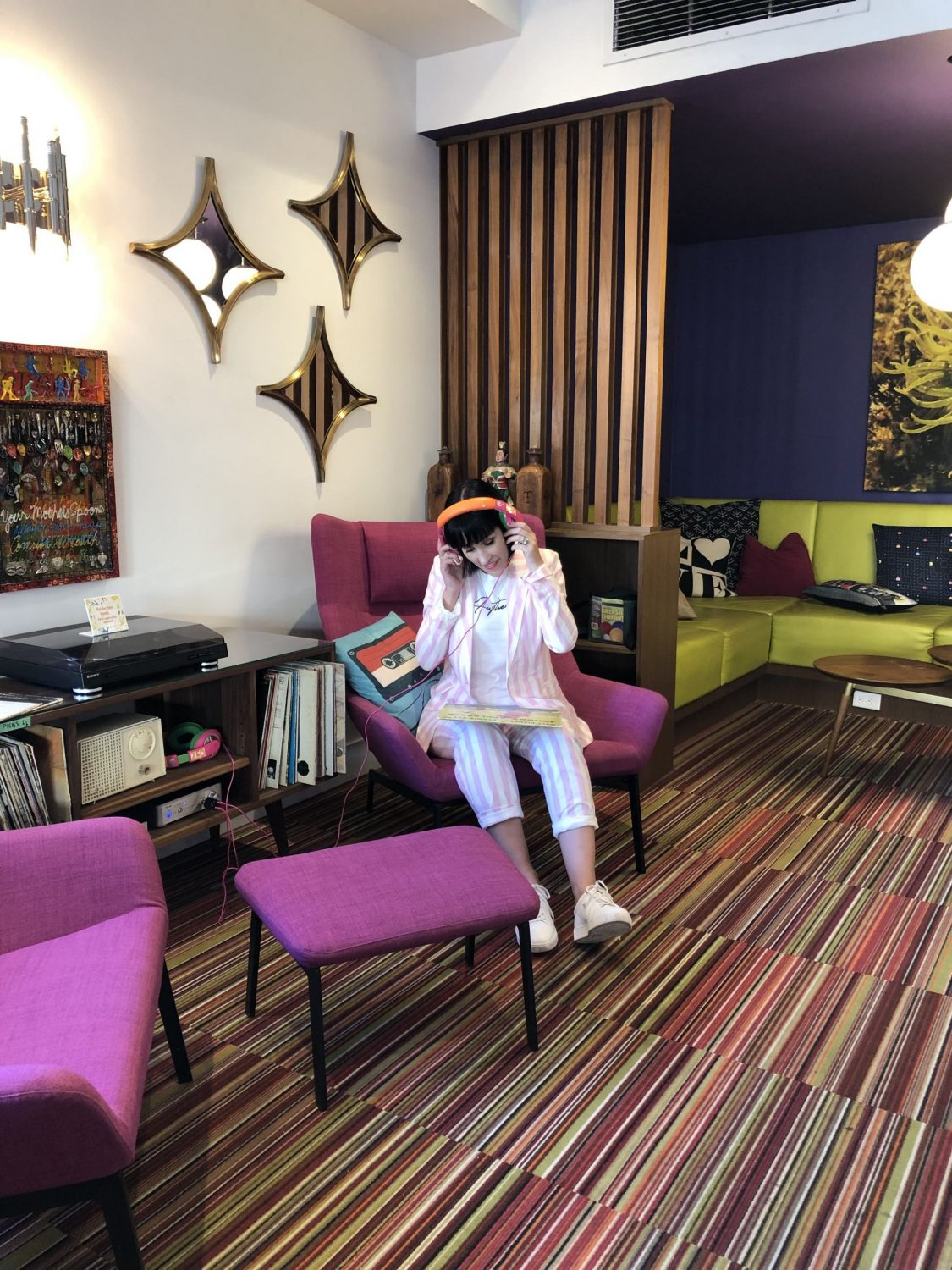 If you're looking to sleep like a King for a night, or just looking for a slightly larger room where you can spread out and not be on top of your traveling companion, let me introduce you to the King Suite. Not only does it feature a larger, pillowy soft and ultra-comfortable King-size bed and full bathroom, it also comes alongside a desk, chair and ottoman and minifridge. With its floor to ceiling retro design, you can expect to find hidden 50's and 60's treasure all over the place. From comic books in the bathroom, to rotary phone on the end table, to a retro alarm clock for early mornings and even a bulletin board filled with witty notes. You can even try your hand at glamping in Hotel Zed's completely retrofitted Airstream trailer.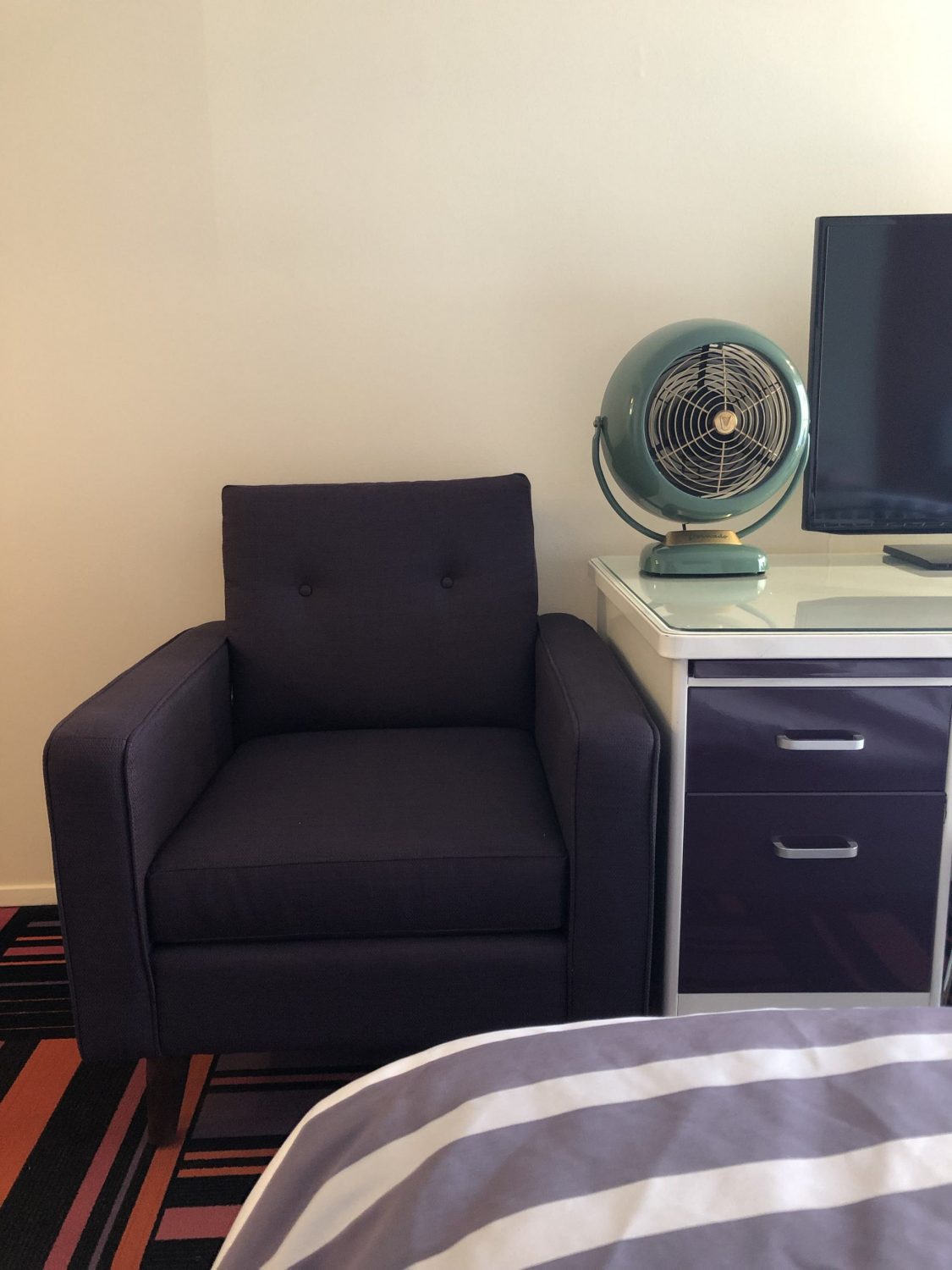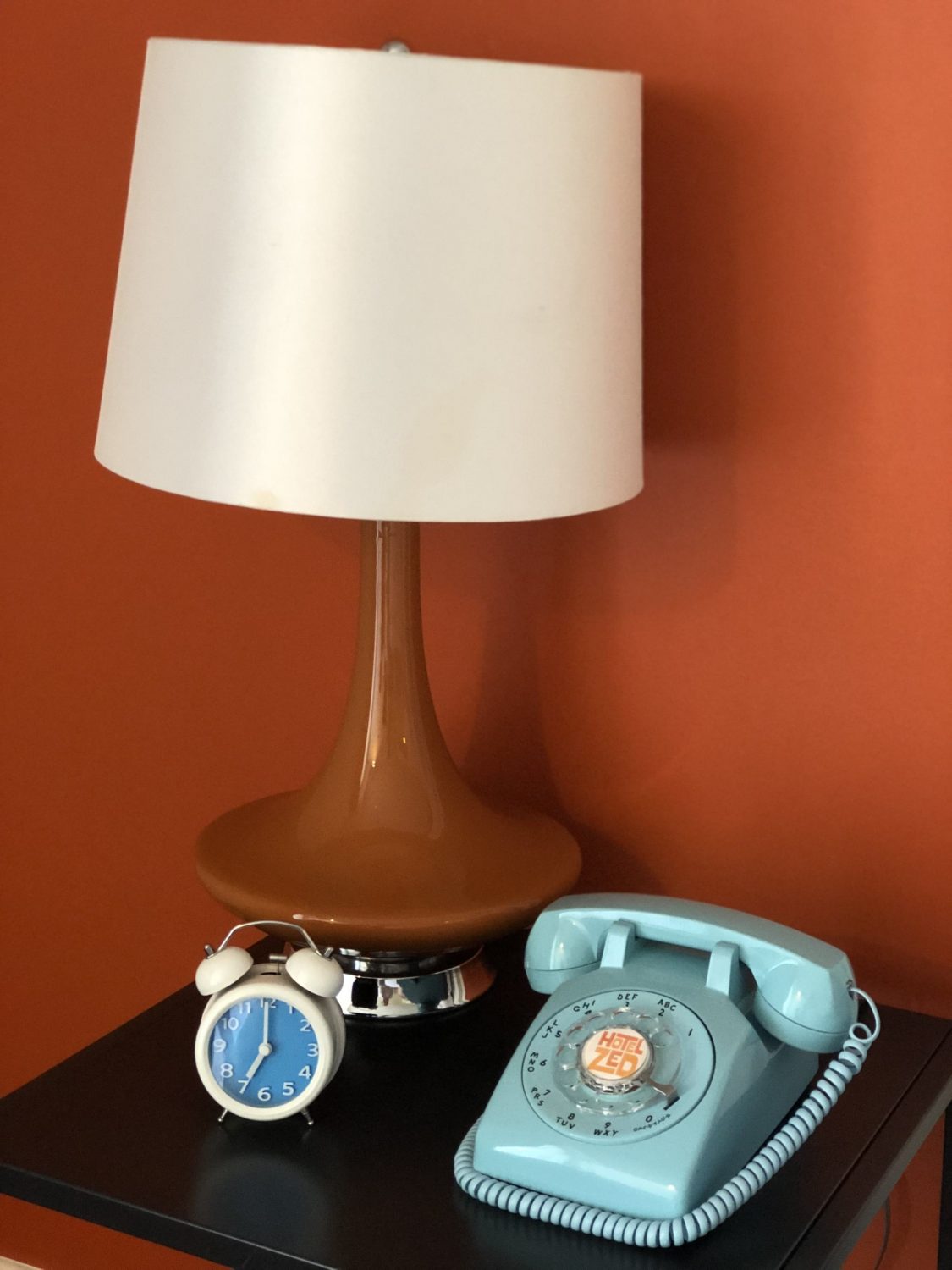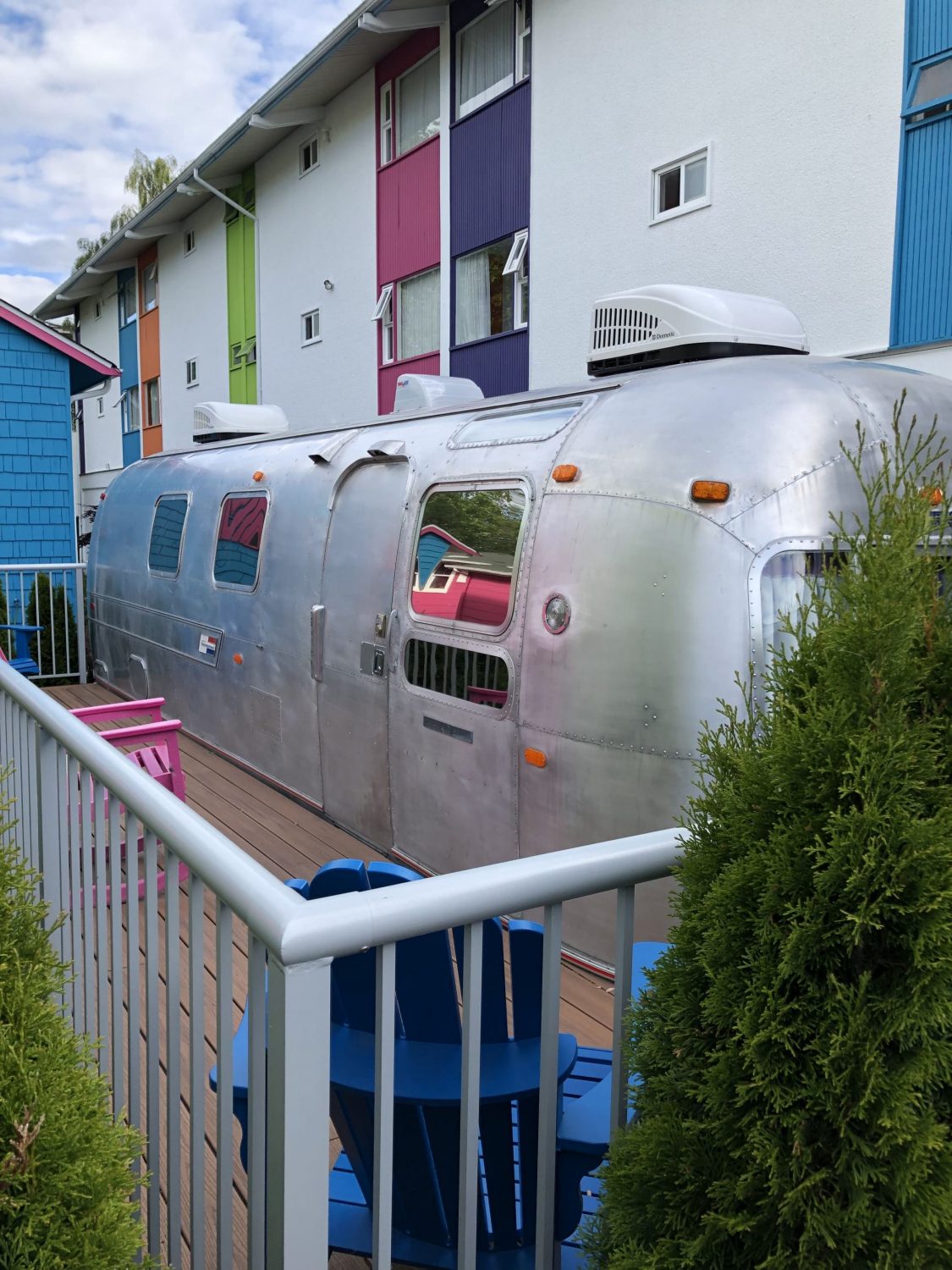 Of course, the hotel offers other amazing amenities like free WIFI, complimentary hair dryer and lovely toiletries. It was the perfect place to unwind after a busy day thanks to its mix of comfort, colour and class. Be sure to take in some adventure by sliding down the three-story, bubble-gum pink waterslide, aka Zedinator. You can then soak your sore muscles in the hot tub or challenge your partner to a friendly game of ping pong (which can be found downstairs) and features a large sitting area and TV. At night, chillout in the hotel backyard while watching the stars and enjoying a cocktail or two.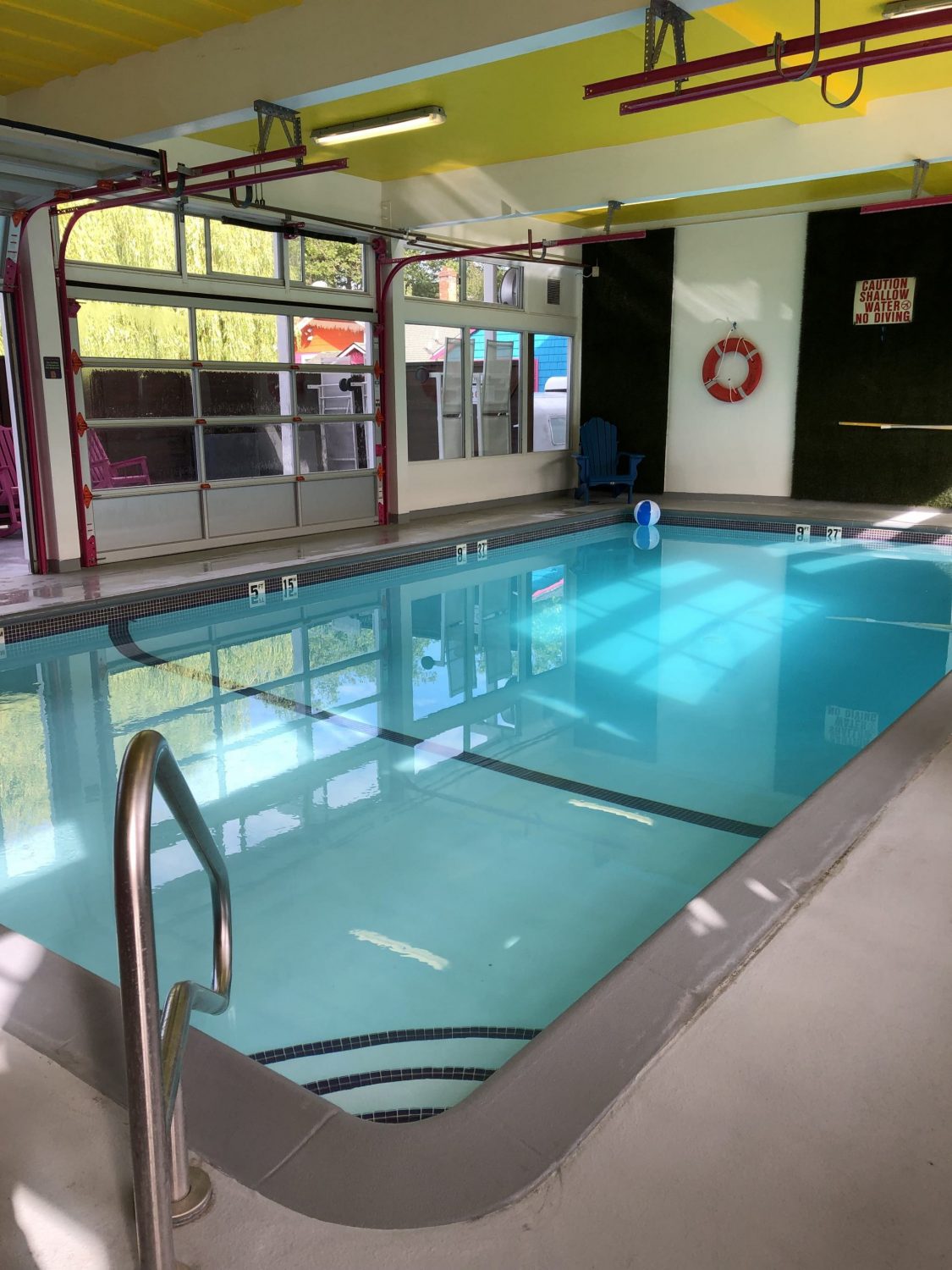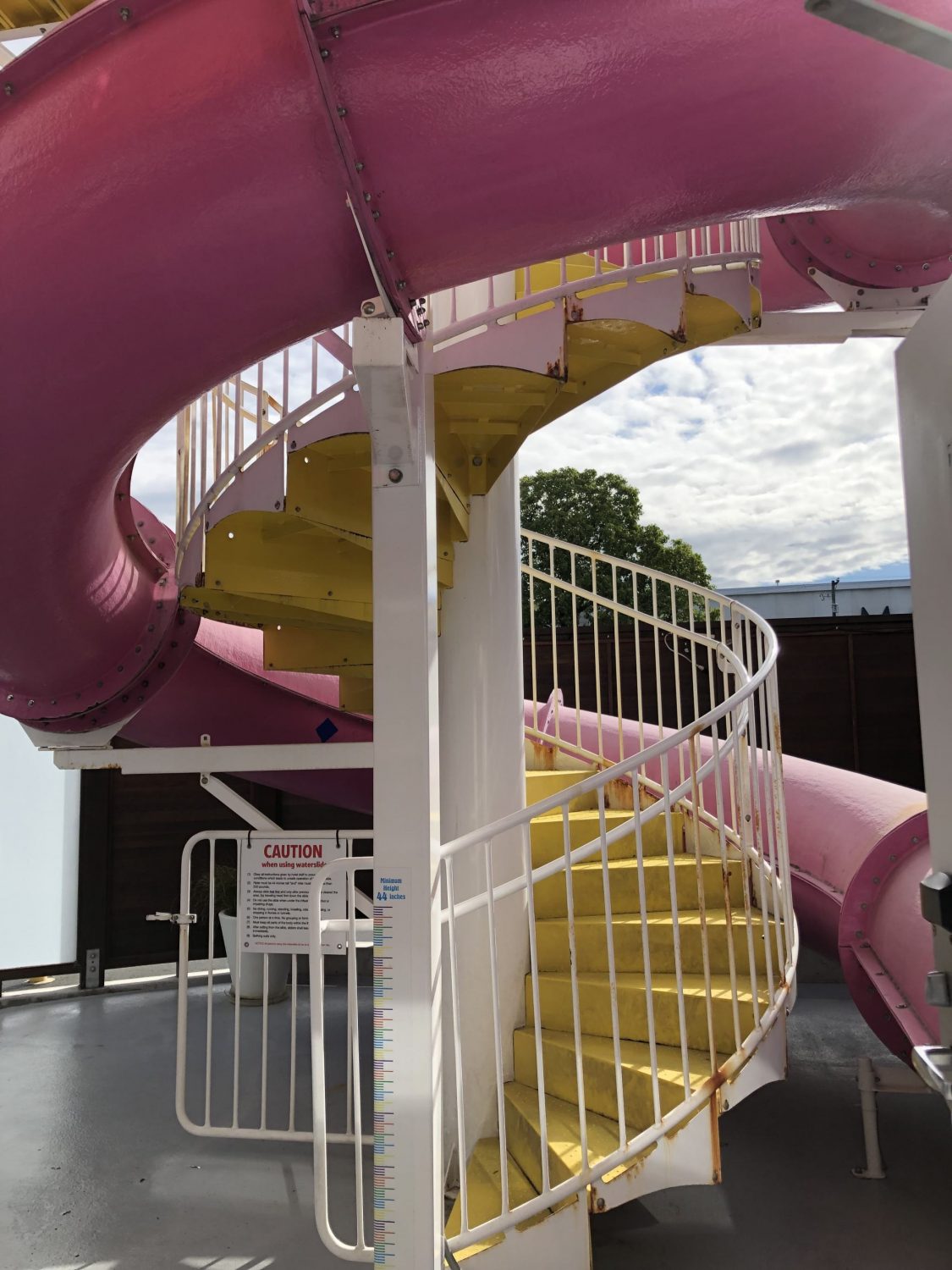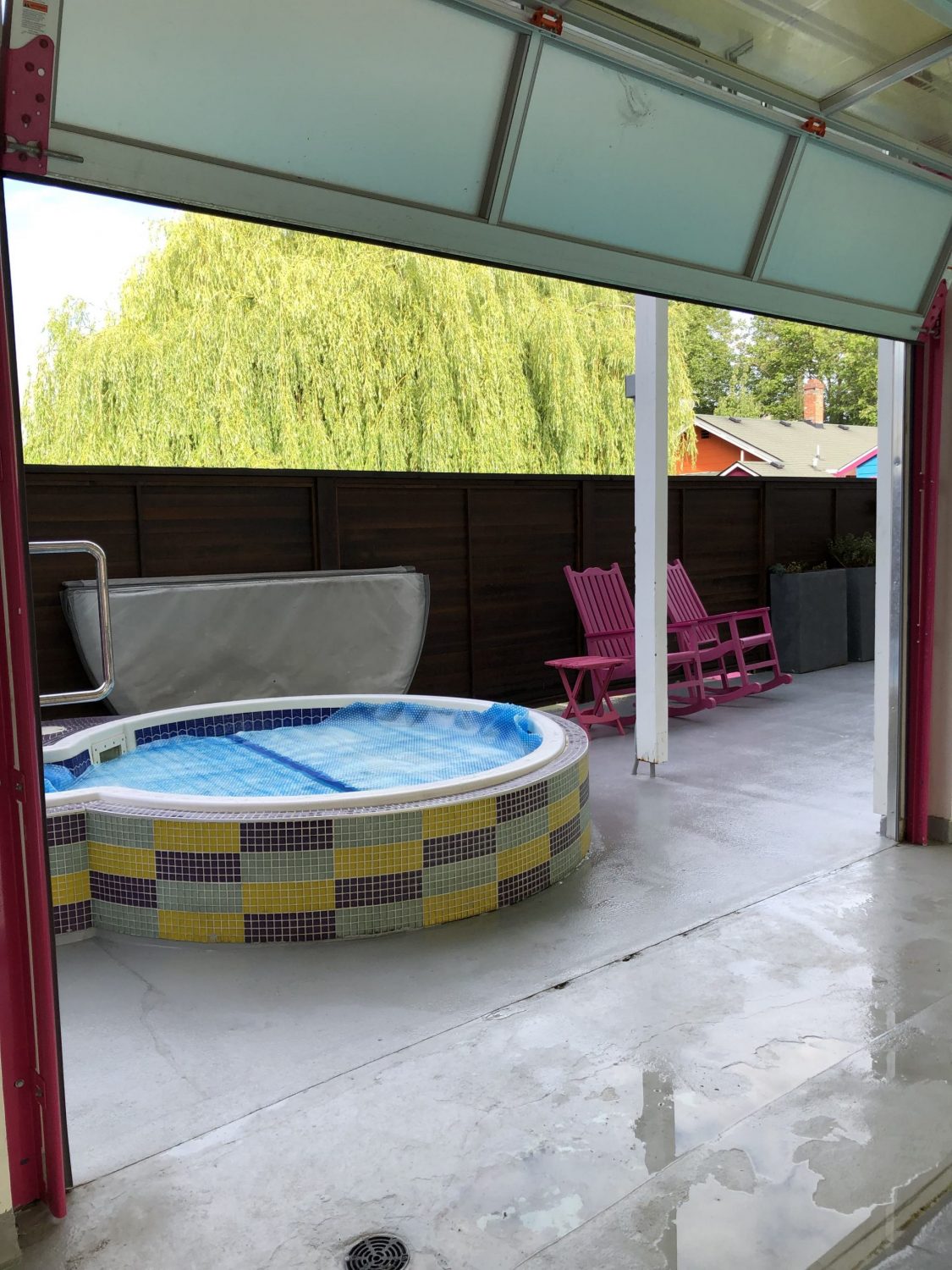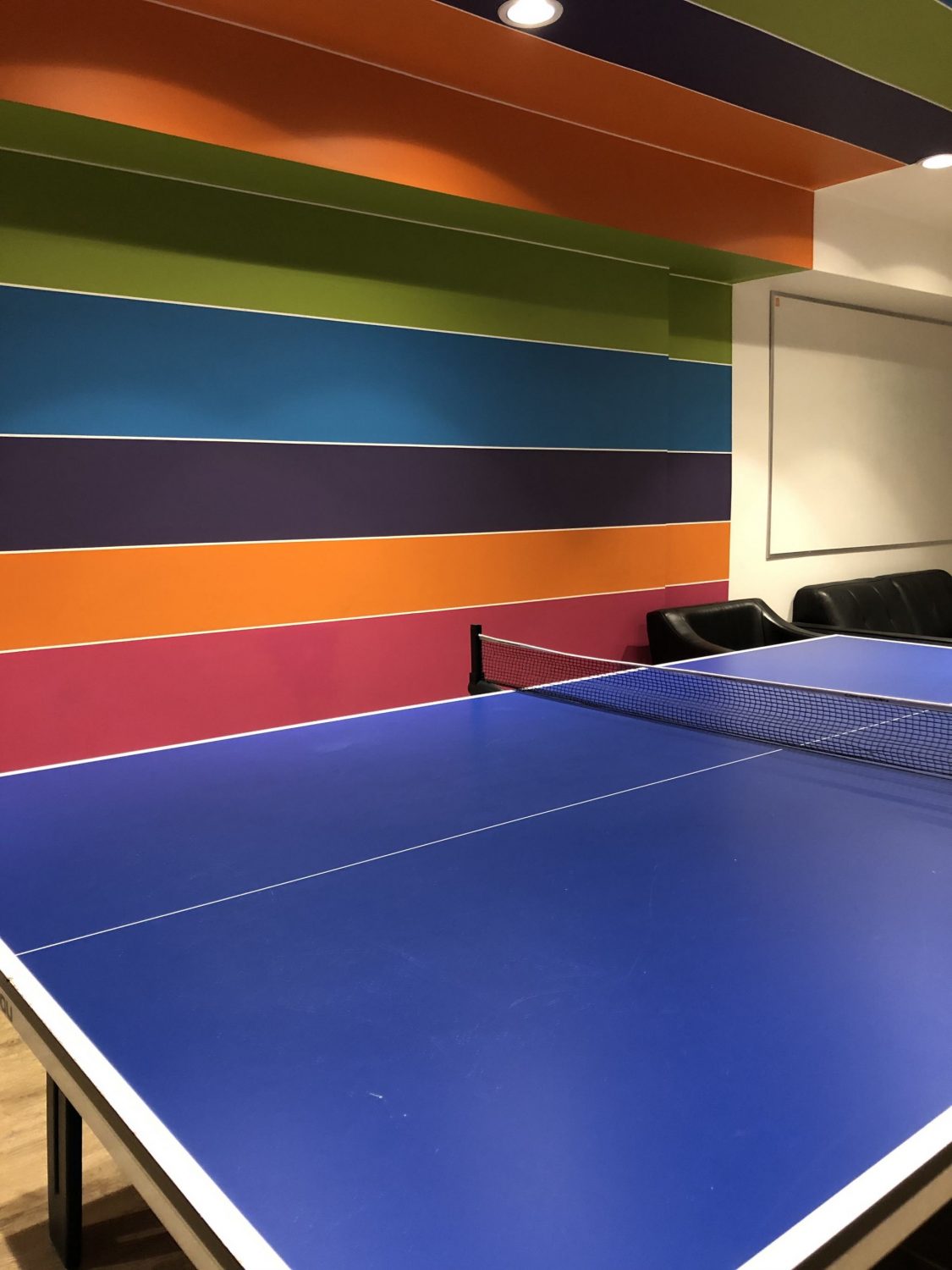 If you're looking for an unpretentious, yet down-to-earth hotel stay while visiting Victoria, I highly recommend checking into Hotel Zed. I promise you'll never be bored, and you'll not only leave with memoires, but a ton of Instagrammable photos to share with friends. If you're looking to experience something fun and unique, unlike those traditional chain hotels, I think you'll love this innovated and anything but ordinary hotel.