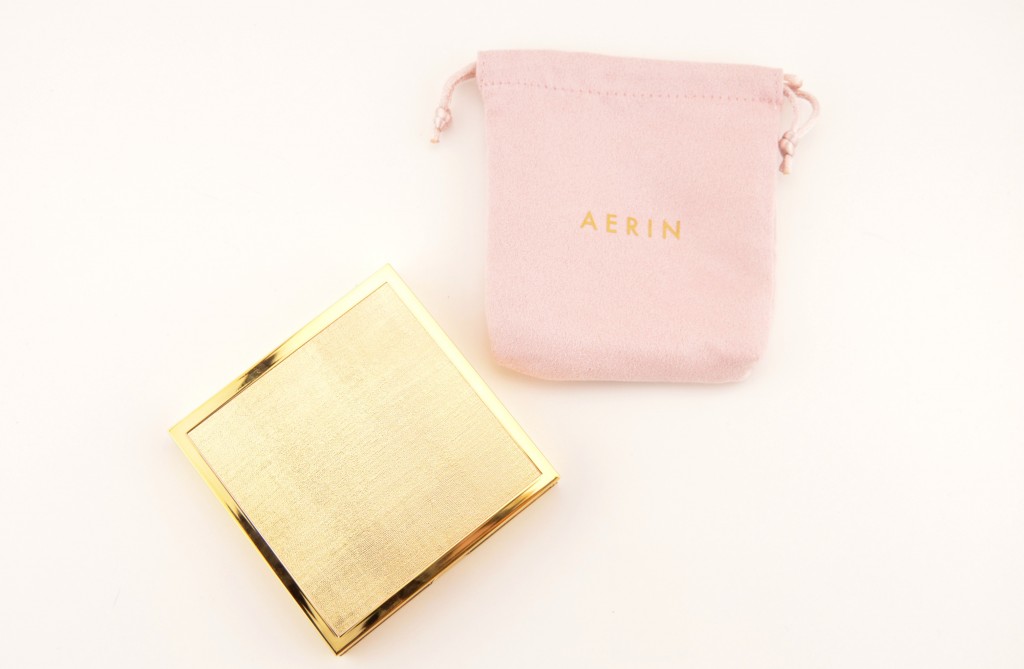 Spring is coming, I promise, and with this comes new spring collections. AERIN, created by Estee Lauder's granddaughter of the same name, is all about an edited capsule collection of streamlined beauty products with glamorous, but not fussy, classy, grown-up cosmetics. AERIN Essentials Spring Collection is already out and my favourite piece from the collection would have to be AERIN Kaleidolight palette. This multicolour face palette works on all skin tones and will create a totally different look according to the individual.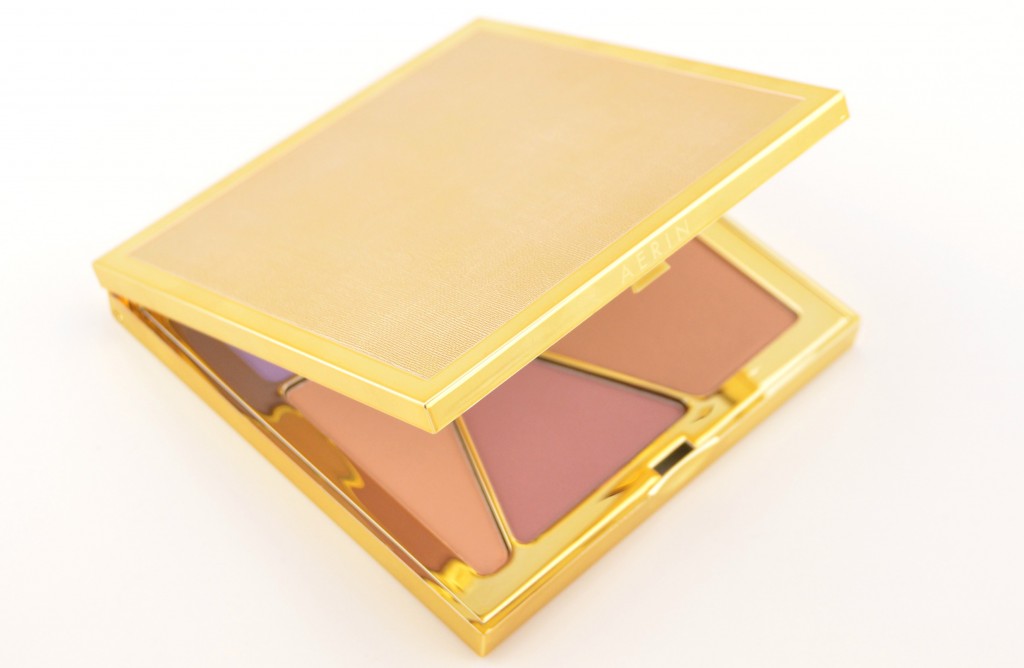 AERIN Kaleidolight comes housed in a pretty pale pink pouch with Aerin in gold embossed on the front. The compact is gold, chic, feminine, glamorous and features 6 geometric sections of 5 different colours. This illuminating, asymmetrical, versatile palette contains 5 shades of bronze, nude, pink and lavender that can be worn separately for an isolated effect or swirled all together to create an all over glow. It has a finely milled, super soft and velvety texture that blends into the skin beautifully with no fallout. It's highly pigmented, even though it starts off quite sheer. It instantly illuminates my skin and is extremely buildable for more intense colour payoff. There's no noticeable shimmer of glitter, so you don't have to worry about it emphasizing pores or imperfections. It gives a satiny, glowy finish that wears for about 8 hours before fading.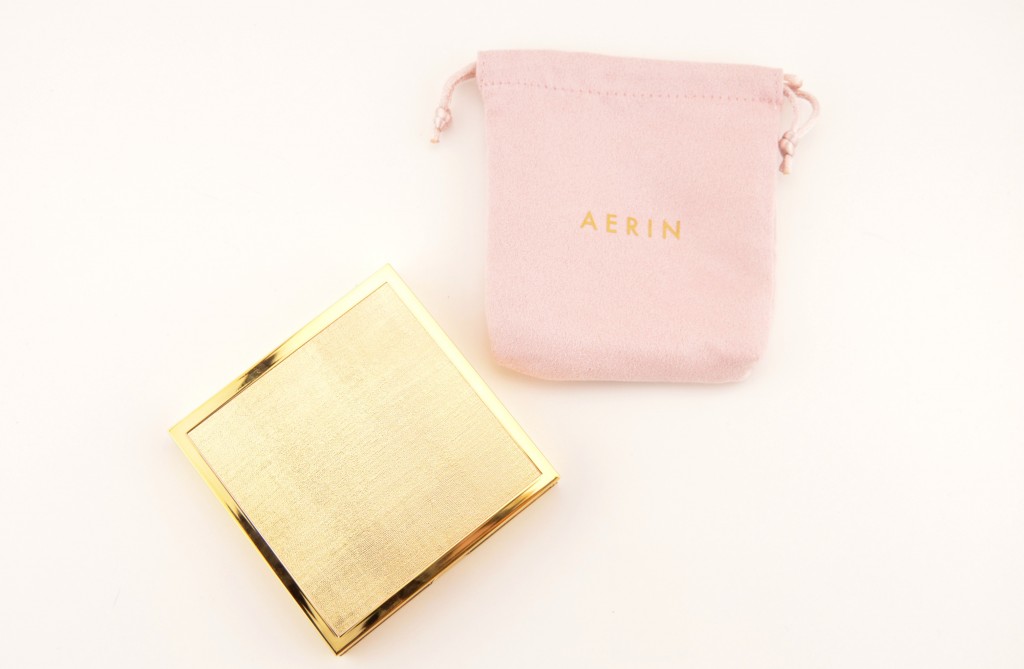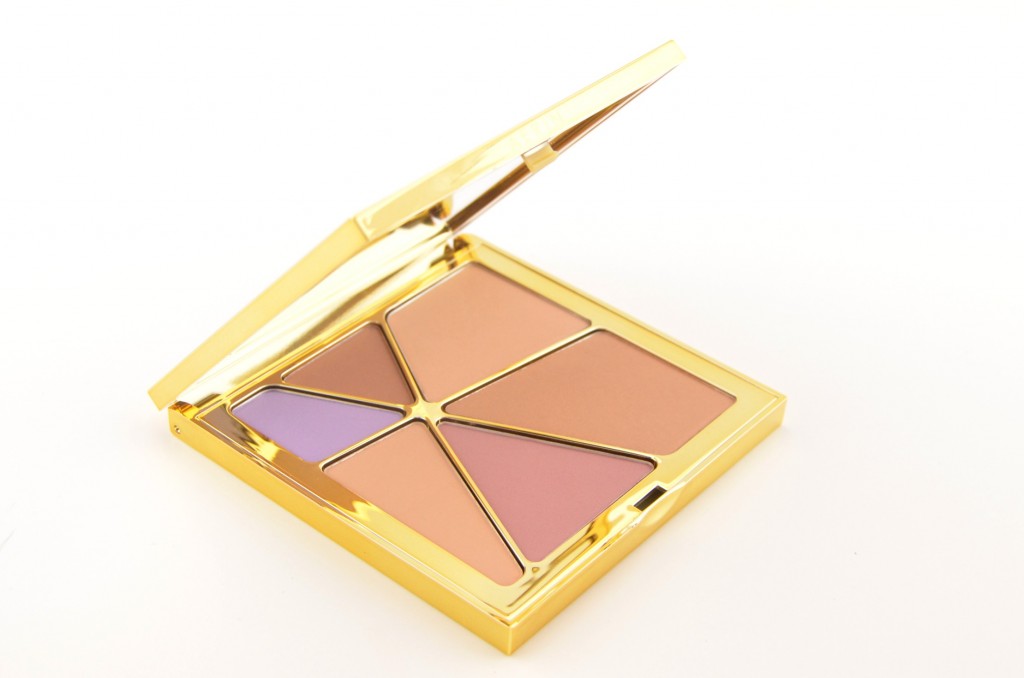 AERIN Kaleidolight Lavenderlight is a pale, sheer, lavender pink that is designed to brightening the skin and is perfect to use under the eyes to give them a more awake effect. Roselight is a warm rosy pink that is the perfect blush shade to achieve that natural flush look on the cheeks, it's also great for contouring under the cheekbone. Bronzelight is a mid-tone bronzy brown that's perfect for contouring and achieving a healthy glow. Nudelight is a neutral beige that is perfect to highlight with and lightens up the rest of the palette. Finally, Radiantlight is a light golden brown that's just a shade lighter for an even more natural sun-kissed glow.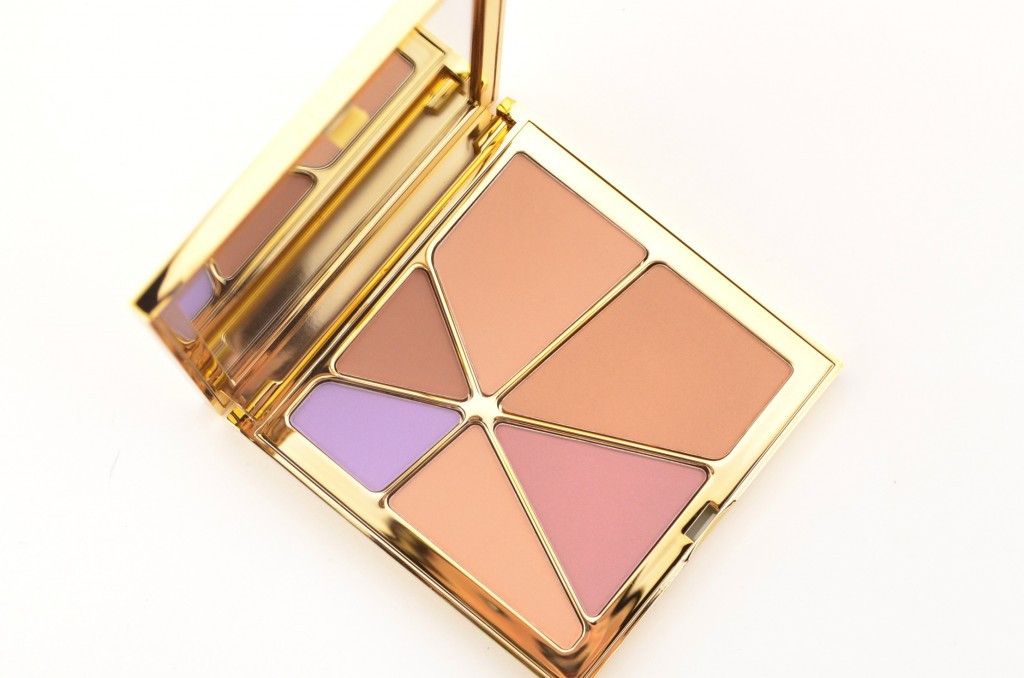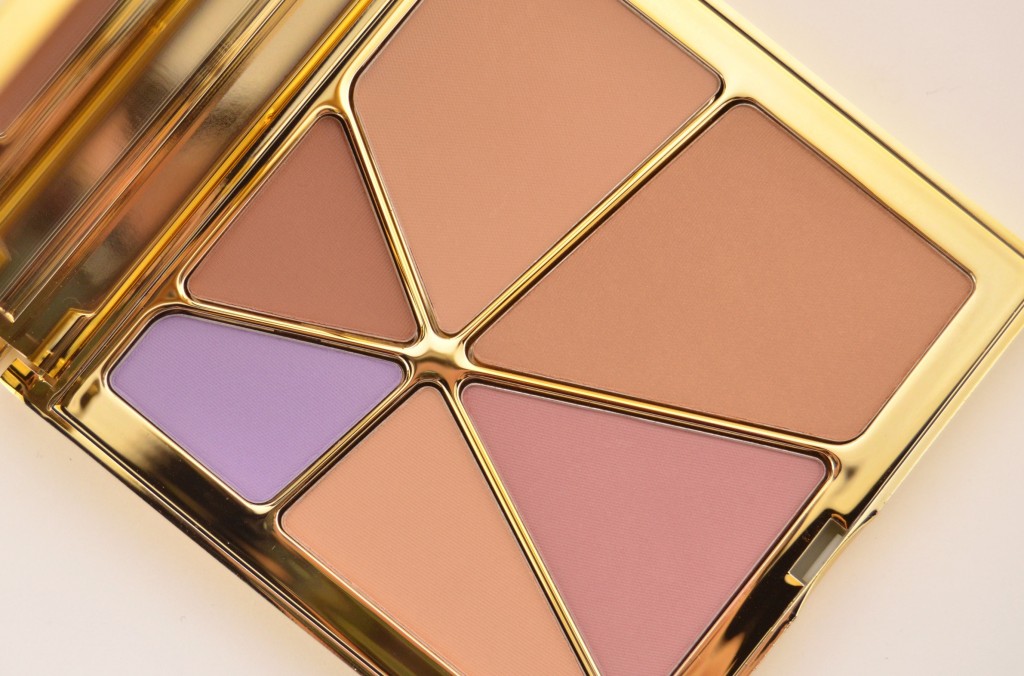 I love that you can pick up each shade of this AERIN Kaleidolight palette individually for precise application of my favourite shades, but can also be worn together to create a healthy, radiant glow to the cheeks. Its velvety soft, incredible silky smooth formula blends perfectly into the skin to give me a subtle golden glow, while adding warmth and radiance to my pale skin tone without looking orange. Thanks to its 5 different colour selection, this palette gives more dimension to the face, no more one flat colour here. It retails for $78.