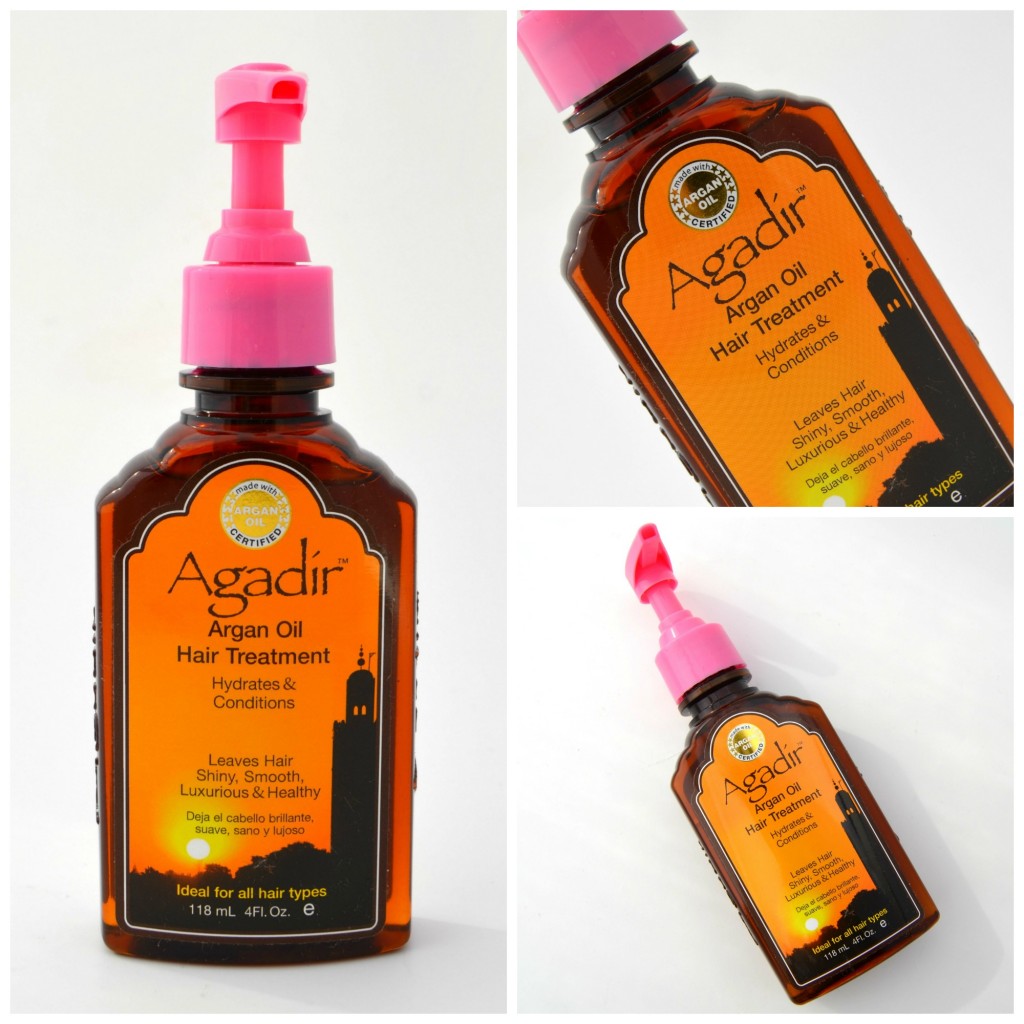 It seems like over the past few years, all we hear about is Argan oil and how benifical it is to our hair, I know I can't live without mine in the morning and I'm always on the hunt for another bottle of it. I've done a few different posts on argan oil, coming in at different price points and today I'm here to introduce you to Agadir. Agadir Argan Oil Hair Treatment is a daily, leave in hair treatment for all hair types that contains 100% purse and certified Argan oil that comes from the nut of the Argan tree found in Morocco, is enriched with vitamin E, Omega-9, Omega-6, essential acids and is also alcohol free.
Agadir Argan Oil Hair Treatment comes in a plastic bottle (118ml) with a convenient pink hand pump, in honor of Breast Cancer Awareness where proceeds from each bottle were donated to the Breast Cancer Research Foundation. The oil itself is clear and pretty runny (unlike any other oils I've tried before), but because of this, it's super lightweight, not oily or greasy, doesn't leave a buildup in the hair or make it heavy or flat. The scent it also unlike any other oil I've tried, it has almost an Oscar De La Renta perfume smell to it that I can't get enough of.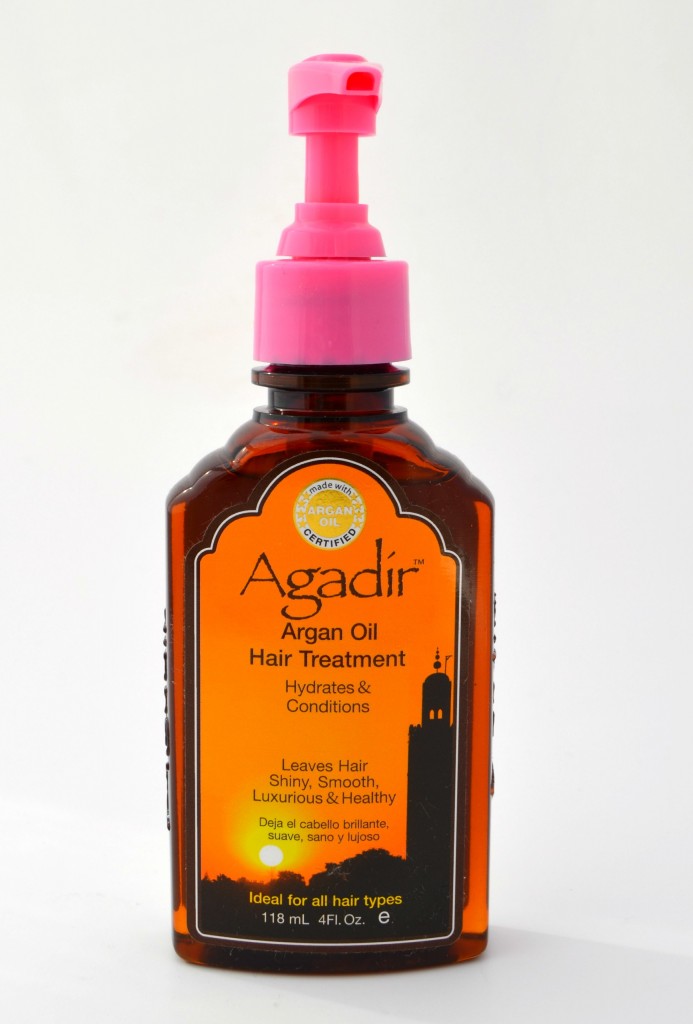 Agadir Argan Oil Hair Treatment is easy to use, after shampooing and conditioning you apply a few drops to damp hair, starting at the ends and working your way up and then comb through before styling. It's also great to use after you've styled your hair, as a finishing product to add a little extra radiance and shine to the hair. It absorbs and penetrates almost instantly into the hair adding extra moisturize that dry and damaged hair needs. You will notice by using this oil that it not only reduces drying time, by about 40-50%, but it will help to repair, soften and strengthen dry, fizzy, overheated hair.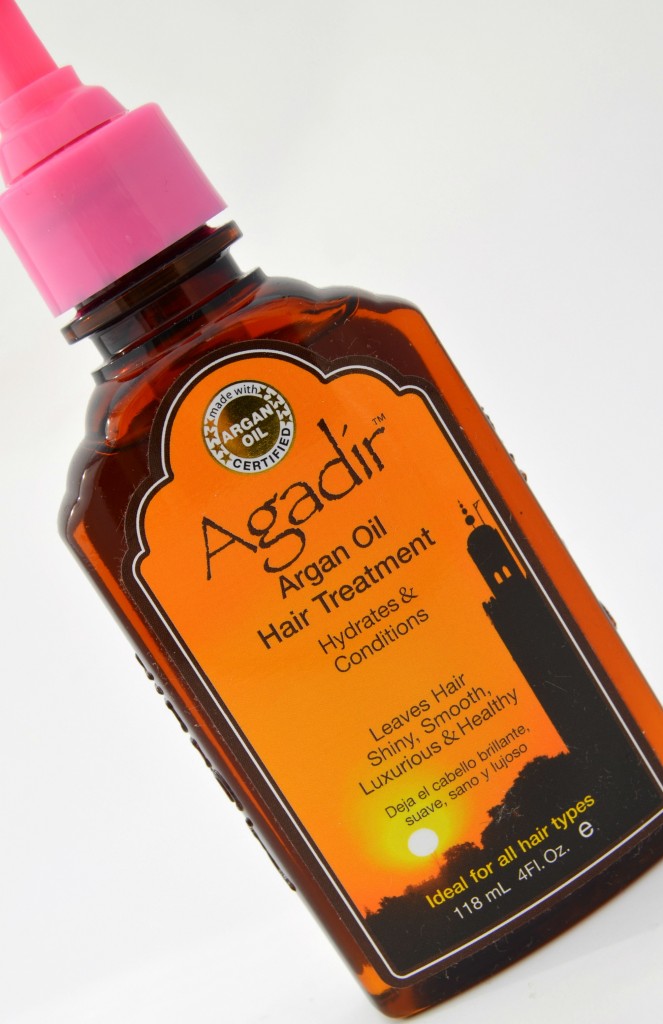 Agadir Argan Oil Hair Treatment is now on the top of my list for Argan Oils, it not only nourishes my dry hair but it helps with manageability and controls my frizz, which means less time with the straightener. It leaves my hair feeling silky smooth, super soft, hydrated and tames my split ends and prevents colour fading in between haircuts and colour. I've never seen my hair so shiny, without it looking greasy in a long time. When I apply it to damp hair before drying and then a little after, I don't even need to take my flat iron to my hair, as it controls the frizz that much. Although it comes with a higher price tag than some, $40 for 4oz, this Agadir Argan Oil Hair Treatment is well worth it and unlike any other Argan Oil I've tried.