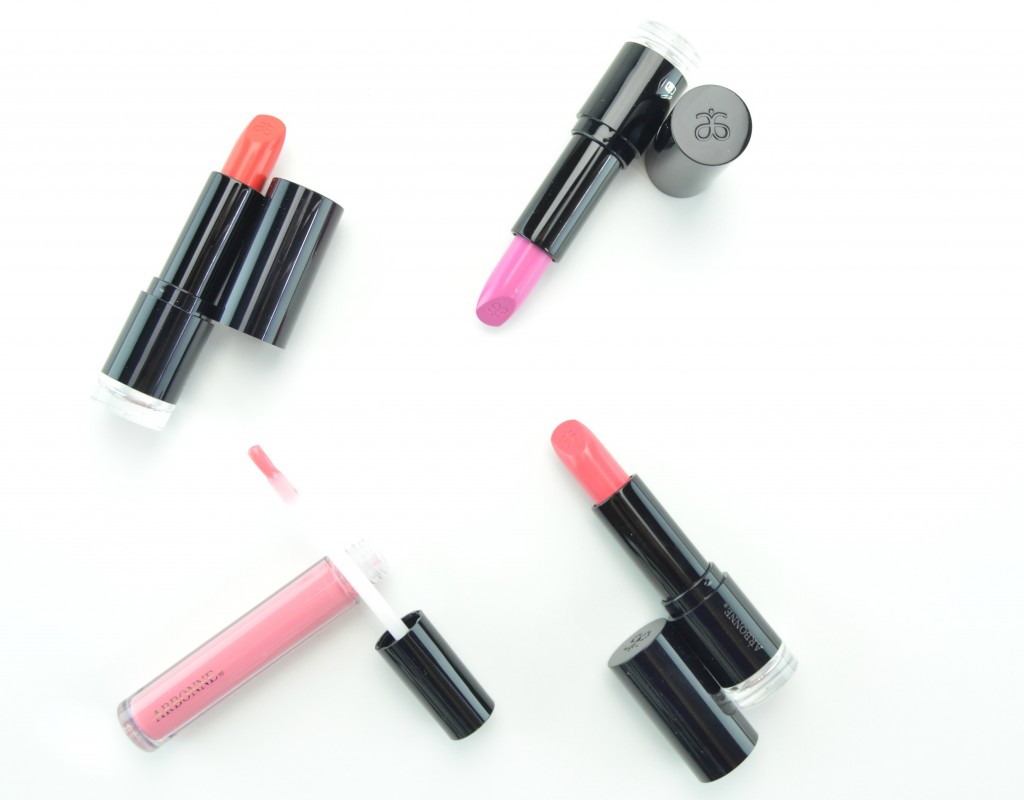 Full coverage lipstick
The brand new Arbonne Smoothed Over Lipstick is designed for those looking for a high pigmented lipstick without the drying effects of other full coverage lipsticks. These extremely velvety lippies provide full coverage payoff, with the nourishing properties of a balm. It's infused with fruit extracts derived from watermelon and apples to help create a lip volumizing and plumping effect. It also contains hyaluronic acid that provide maximum hydration for a longwearing, luxurious colour.

Arbonne Smoothed Over Lipstick comes in a standard chic and lavish Arbonne tube that features the name of the shade on the bottom and the AG initial engraved onto the bullet. It has an extremely rich and creamy texture that evenly distributes the colour onto the lips for full coverage, yet a highly moisturizing finish. It's incredibly pigmented with true colour payoff in a few easy swipes. It is hydrating and moisturizing, but with a semi-matte, never drying finish. If paired with a lip liner, it doesn't migrate or feather outside the lines and lasts about 5 to 6 hours before slowing starting to fade.

Upon apply Arbonne Smoothed Over Lipstick it feels incredibly soft and smooth and it doesn't pull or tug on my lips. The formula feels just like a moisturizing lip balm, but with extreme vibrant colour. Since it is so hydrating, I really wasn't expecting much in terms of long-lasting staying power. Most moisturizing lipsticks start to fade quicker than others, but these actually stayed put, without fading, for a solid 5+ hours. For someone who suffers from dry lips, these actually seem to have beneficial benefits to plump up my lips and make the dryness a thing of the past. It comes in 16 new shades for $33 each.

If you're looking for a slightly shinier, glossier finish to the Arbonne Smoothed Over Lipstick, I suggest pairing it with the new Arbonne Glossed Over Lip Gloss. Like the lipstick it's also infused with plant extracts to keep lips highly hydrated and comfortable to wear the entire day. It features a professional brush applicator for easy application and to ensure a smooth and even coverage. It, of course, can be paired over your favourite lipstick or worn on its own. It helps to give lips maximum lip shine with an intensely moisturized and quenched feeling thanks to its peptides. It comes in 10 new shades for $29 each.

Arbonne Smoothed Over Lipstick in Poppy, Camellia, Guava and Arbonne Glossed Over Lip Gloss in Primrose