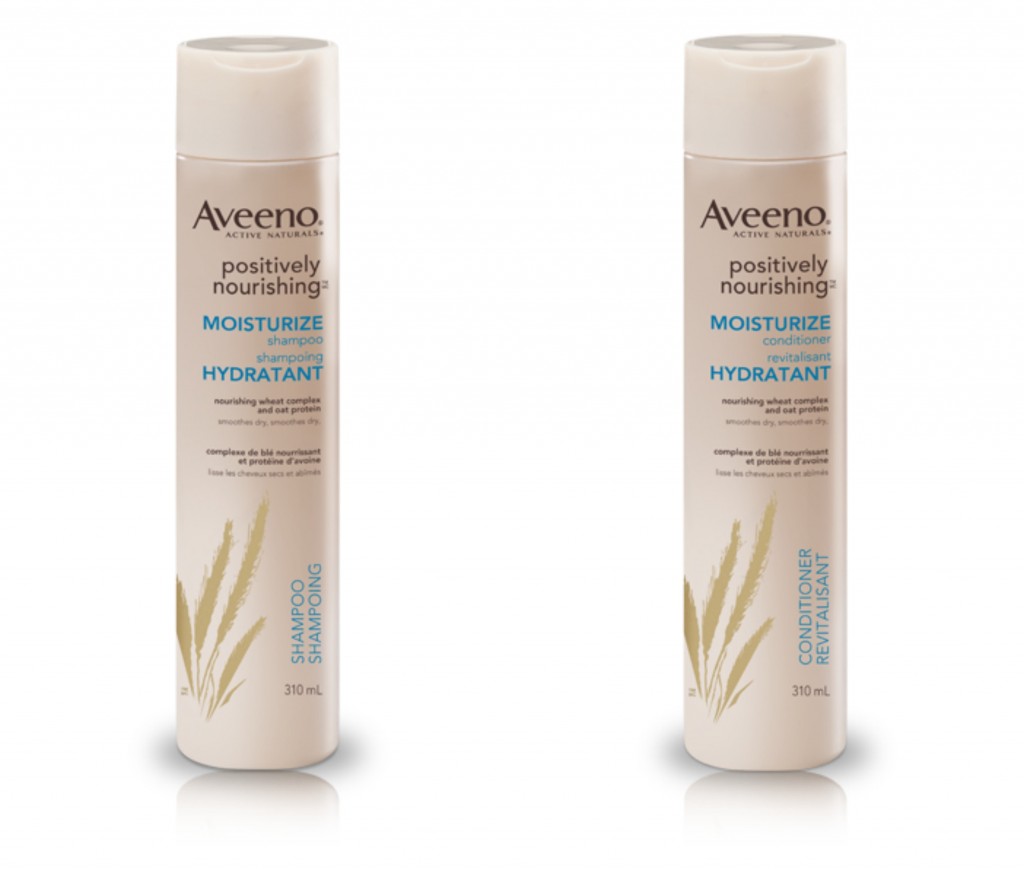 New Budget Friendly Hair Care System
After this long, harsh Canadian winter, and with my busy lifestyle of being a blogger, business owner and on the board of a charity, I don't have time to wait for products to work. Since I colour my hair monthly, use heat styling tools daily and am always applying hairspray, mousse and other styling lotions, I'm always on the hunt for products that will help repair my dry, damaged strands. I'm currently using Aveeno Positively Nourishing Moisturize Shampoo and Conditioner and in as little as 3 days, I've already noticed a difference.
When shopping for a new shampoo, I'm always on the lookout for Ingredients that will not only help cleanse my hair, but will give it some added benefits too. Aveeno Positively Nourishing Moisturize Shampoo has a unique and innovated Active Naturals Wheat Complex that helps to target dry, dull hair and transforms it into glossy tresses after every wash. Its lightweight, rich and creamy formula gently cleanses my hair with a decent amount of lather that I so desperately look for in a good shampoo. It has a lovely light, refreshing, spa like scent that really wakes me up in the morning. It does an excellent job at removing product buildup, like my hairspray, while still retaining moisture for my dry hair needs. First wash my hair was instantly softer, second day each strand seemed to look healthier and shiner and by the third day, my hair was stronger, with less knots.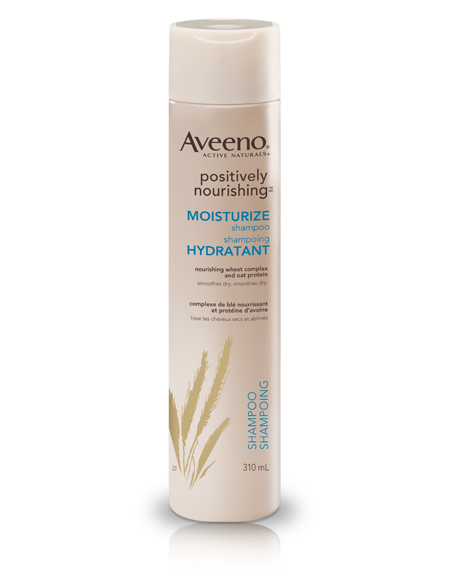 I've been using Aveeno Positively Nourishing Moisturize Conditioner every other day, because of its thick, rich and creamy texture, I find that I don't need to apply it daily. It quickly absorbs into my cuticles to help detangle my hair. I notice right away, even when my hair is still wet, that it's already more manageable. A quick hit with the blow dryer and my hair instantly has more volume, with less frizz, without having to use a mousse or agran oil. Since less product is used on my hair, it feels airy, non-greasy and prolongs my colour.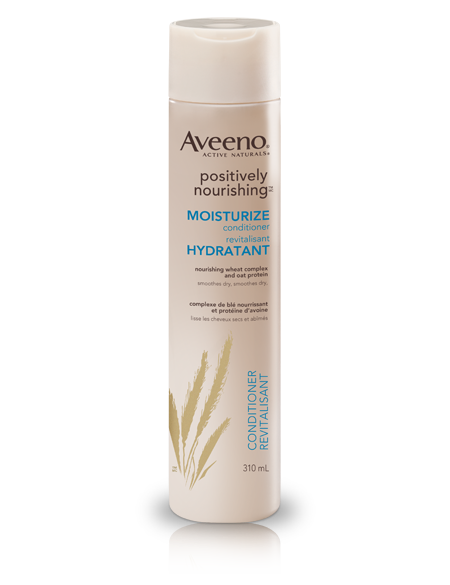 Aveeno Positively Nourishing Moisturize Collection really did transform my hair, not only is it physically smoother and shiner, it's hydrated with less frizzies. If you're looking for a new budget friendly system that adds moisture, manageability and shine, this duo would be perfect for you.