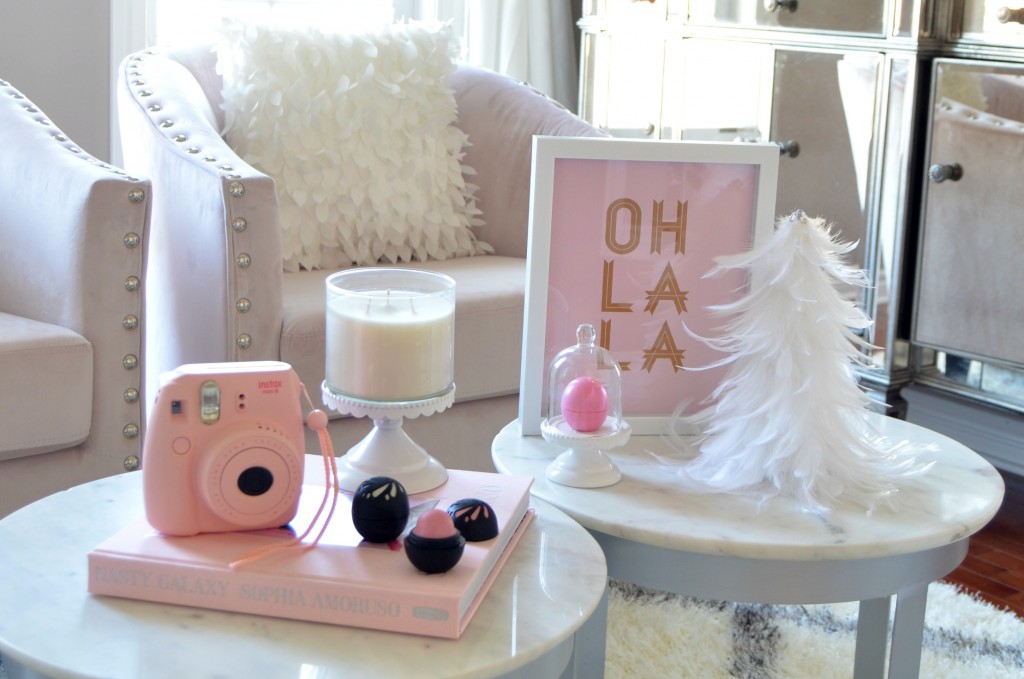 Evolution of Smooth's


It seems like Canadians suffer a solid 8 months of cold, dry weather and only a few short months of hot, sunny days. As the air starts to lose moisture, so does our skin, lips and hands. I'd have to say, winter's most annoying sidekick would have to be dry, cracked, chapped, flaky lips. Although keeping a lip balm on hand 24/7 is a must, there are other tips and tricks you can do to keep your skin fully hydrated this season.
As soon as I wake up in the morning and before my head hits the pillow in the evening, I apply a rich and creamy lip balm. This helps to keep my lips hydrated and silky smooth both day and night. On days when my lips are feeling extra parched, I like to apply a sugar and honey treatment scrub. You can easily make this at home and it helps to exfoliate any dead skin. Mix equal parts together and then on a clean, soft toothbrush work the product back and forth. You can do this for upwards of 30 seconds.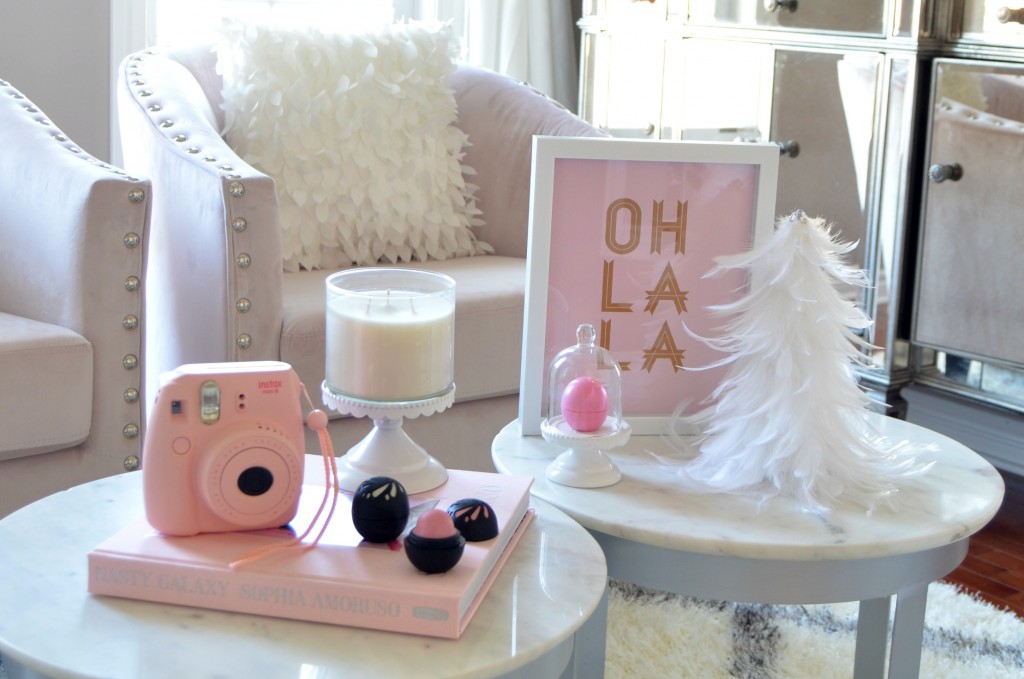 You can then follow up with a slice of cucumber to help rehydrate and calm chapped, sore lips or just follow up with a hydrating lip balm. For years I've been reaching for my favourite eos Organic Smooth Sphere Lip Balms, in an array of fun and fruity flavours, but this season the brand has released 2 new eos Shimmer Lip Balms in Sheer Pink and Pearl. Not only do these help to keep my lips incredibly soft, smooth and moisturized, it adds a touch of colour and shine.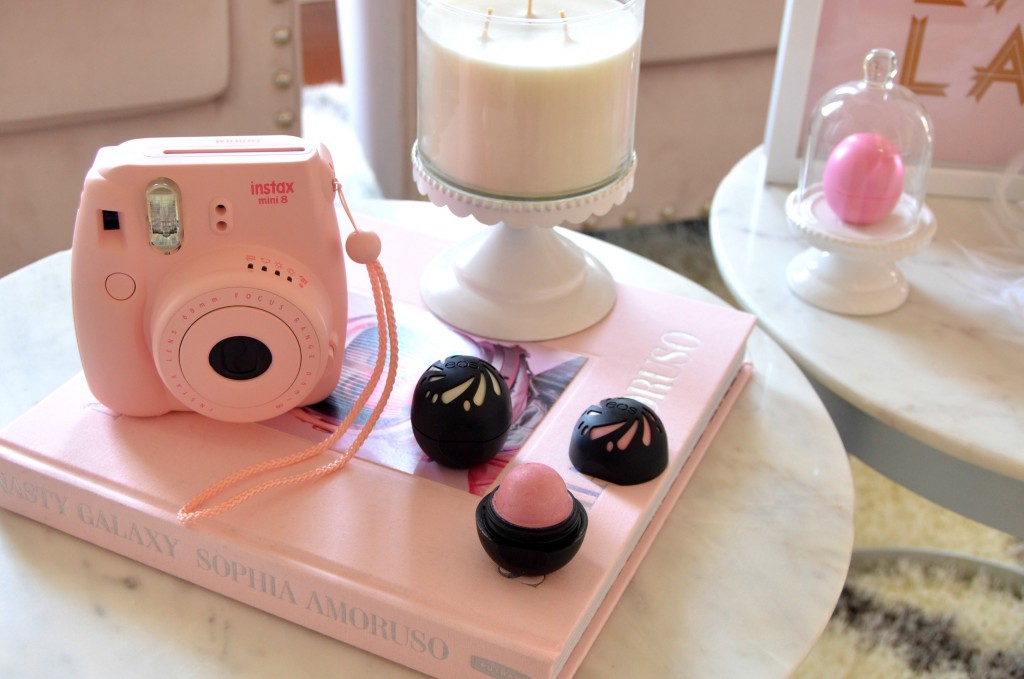 I tend to look for lip balms that contain either beneficial oils or that are enriched with antioxidant advantages such as vitamins or minerals. I also "try" not to over-lick my lips (no matter how dry they feel). Continuous licking will remove any natural oils found in your lips and actually leave them looking and feeling more dry. Always remember to re-apply a lip balm, like eos Spheres as needed. These feature both shea butter to help soften and nourish, jojoba oil to help prolong moisture and vitamin E to help protect, soothe and heal the lips as needed. They are also 100% natural, organic-certified (shimmer ones excluded) and gluten-free, paraben-free, petrolatum-free, phthalate-free, ensuring it's safe for continuous use.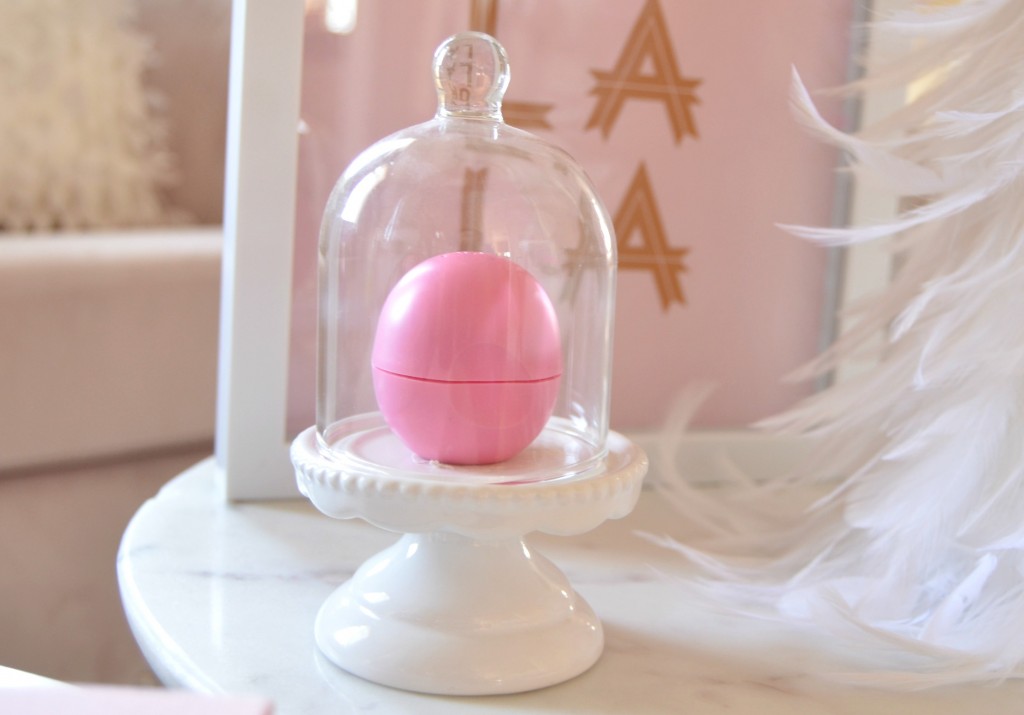 You can also invest in a humidifier to help keep your lips and skin moisturized throughout the evening. You'd be surprised how beneficial a small bedroom humidifier can be in the winter months. Just turn it on a few hours before you go to sleep. This will effectively treat dry skin, nose, throat and lips. Added bonus, it can also ward off common colds and virus during flu season. Always try to breathe through your nose, as breathing through your mouth can dry out your lips. Stick to buttery soft, lustrous lipsticks in the winter and pass on matte lip colours. These tend to suck the life out of your already dehydrated lips.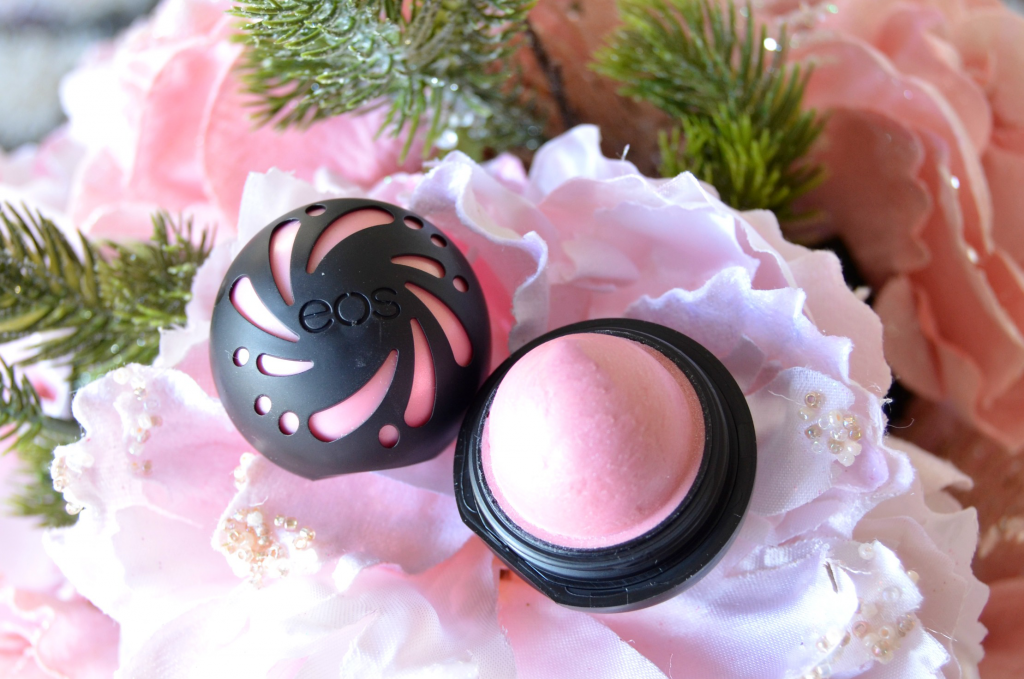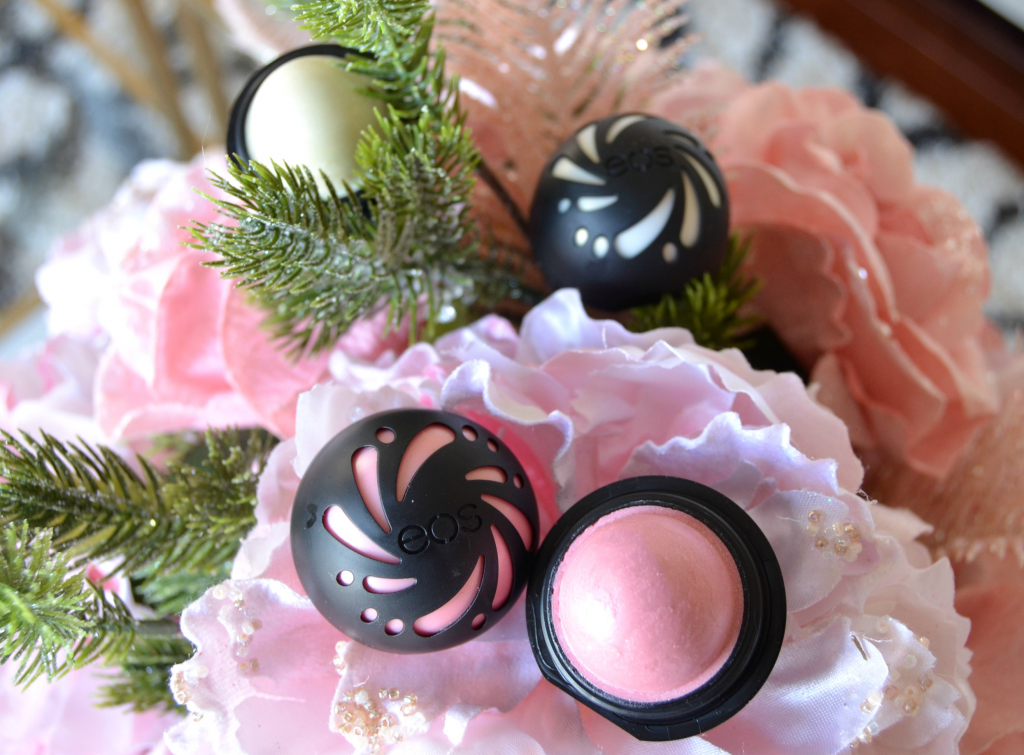 Drink plenty of fluids and water to keep the body hydrated from the inside out. Try to stay out of windy, cold and dry air environments as much as possible. If you are outside, wear a thin scarf over your mouth and lips to keep the cold air out. Finally, try to avoid citrusy fruits, spicy and salty foods. These high acidic foods can add even more dryness to the skin.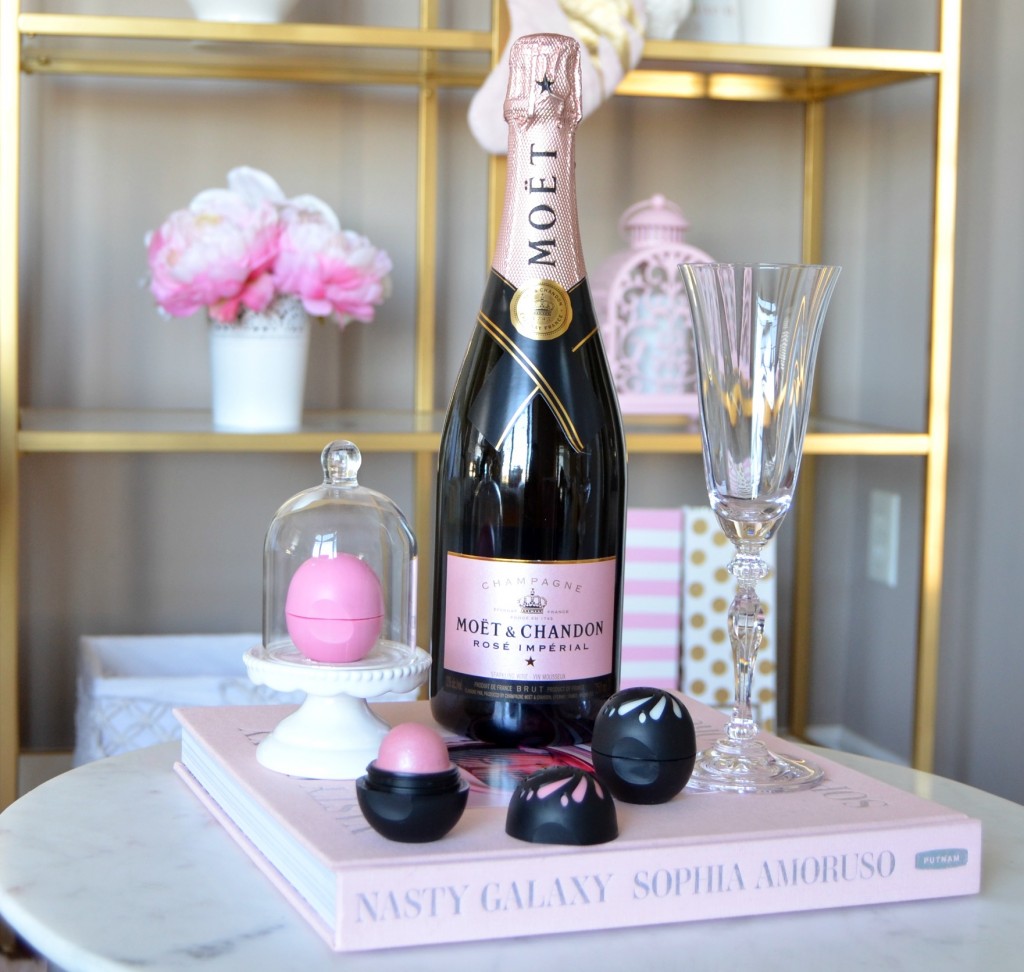 Dry chapped lips are not only extremely painful, they can take a while to heal. During the long, cold winter months, it can take even longer. Preventing your pout from drying out in the first place is key. Following the few simple rules above, along with picking up an eos Organic Smooth Sphere Lip Balm is your first step. This will ensure your lips stay soft, silky, smooth, incredibly moisturized this season. The eos shimmer balms not only help to keep my lips healthy, plump and chapped-free, it adds a subtle colour and shine that I'm totally obsessed with.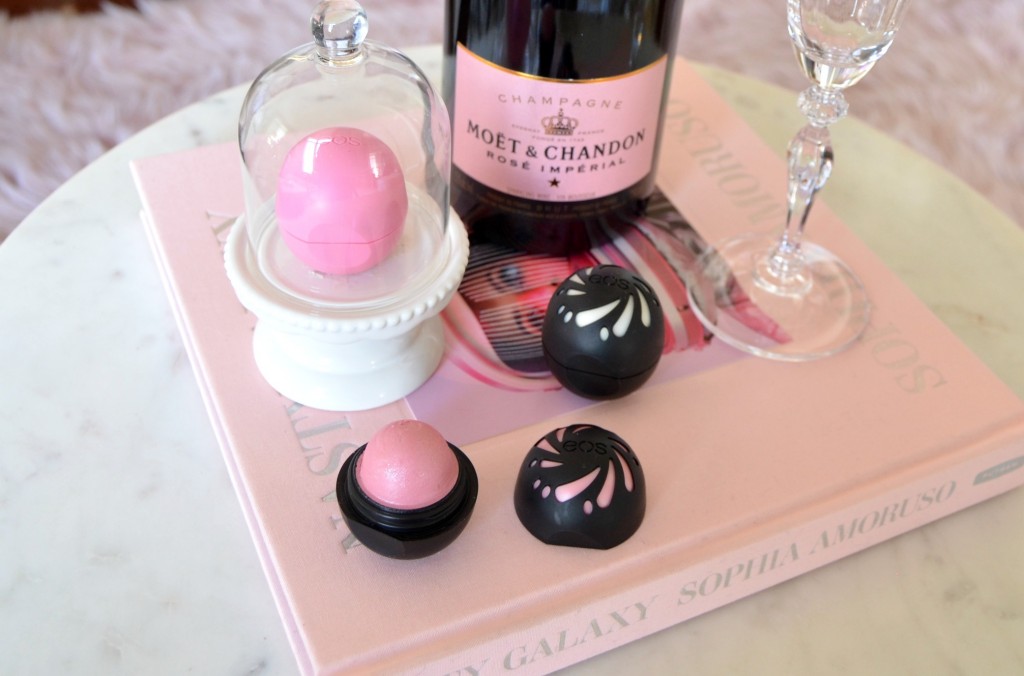 "Disclosure: This post was sponsored by eos, but all opinions on this blog are my own. I also want to thank you for supporting the brands that support my blog."