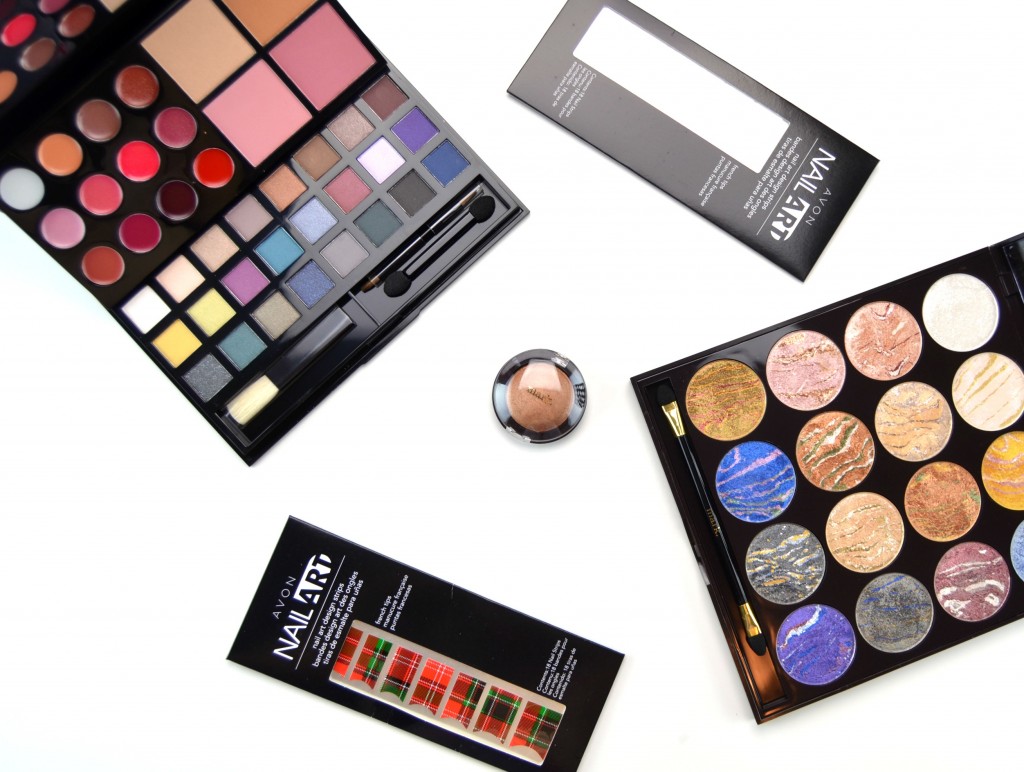 Makeup Geeks

Keeping up with the holiday theme, I have another festive post to share with you all. As we get closer to the holiday season and we begin to start our Christmas shopping, we often look for inexpensive gifts that offer the most bang for our bucks. It also doesn't hurt if we can shop from the comfort of our own home and have it delivered straight to our doorstep. Avon is a great place to find unique, affordable gifts for the entire family. This season Avon offers exclusive holiday gift packs that are perfect for any makeup geek on your list.

Mark. Eye Dream of Glam Ultimate Eye Shadow Palette features 16 gorgeous marbleized shades with a velvety smooth texture that glides on effortlessly. It's extremely pigmented with true colour payoff in one easy stroke. It provides opaque hues with a luminous metallic finish that can be applied either wet or dry. When applied wet, it's even bolder and more intense and can also double as an eyeliner. Since each individual shadow is marbleized, you can create endless amounts of looks from each shade. It retails for $40.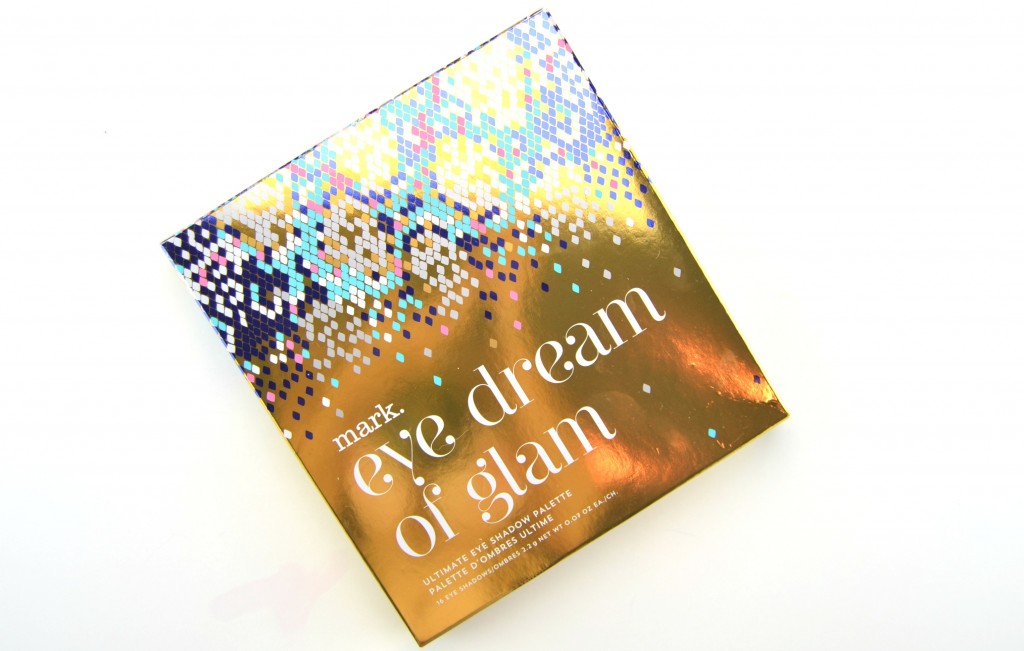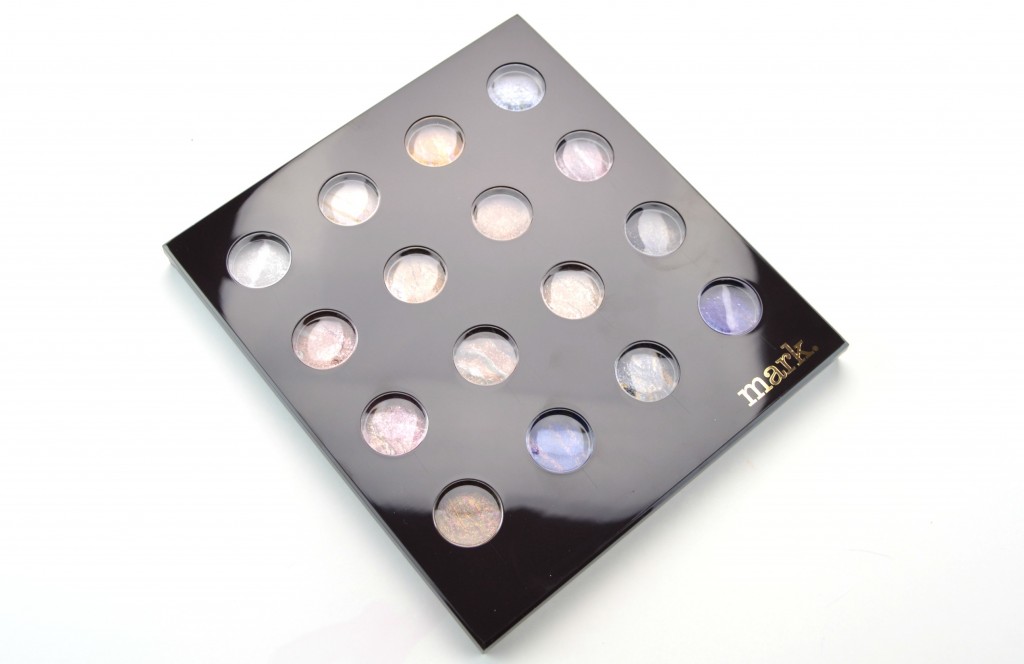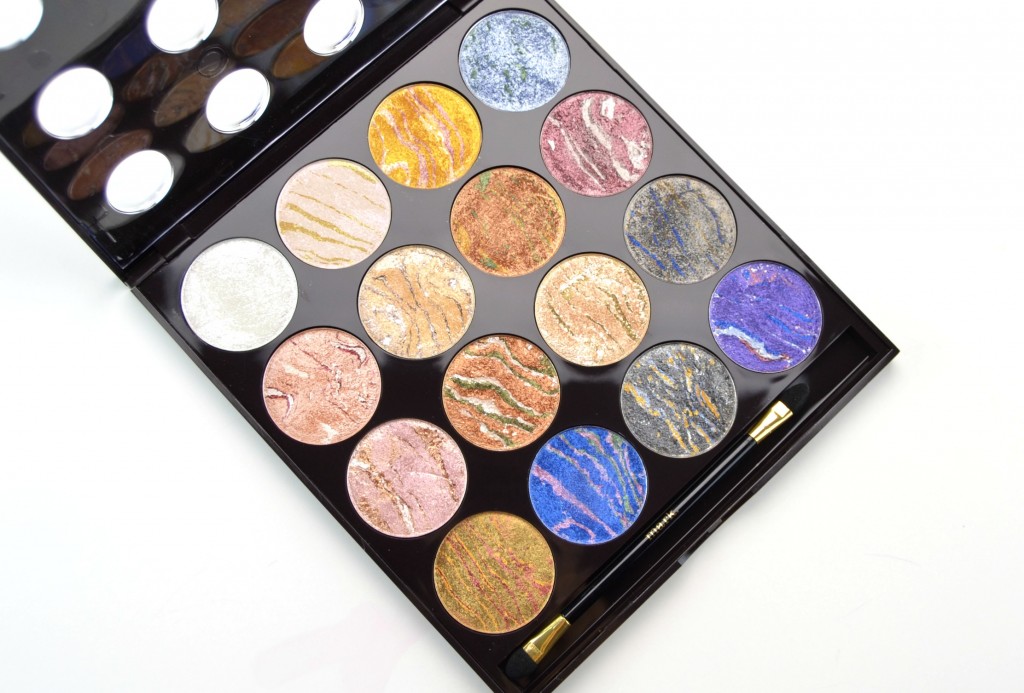 Another great palette would be the new Avon Makeup Studio Palette that already comes packaged in a stunning pink and silver festive gift box, with a beautiful black and silver decorated plastic case. It allows you to create your own custom creations with classic neutrals, rich jewel tones and sultry, deep shades. It features 40 beautiful shades in total, 24 eyeshadows, 12 lipglosses, 2 blushes, 2 bronzers, along with a dual end applicator, dual end lip brush, a cheek applicator and a beautiful full size mirror.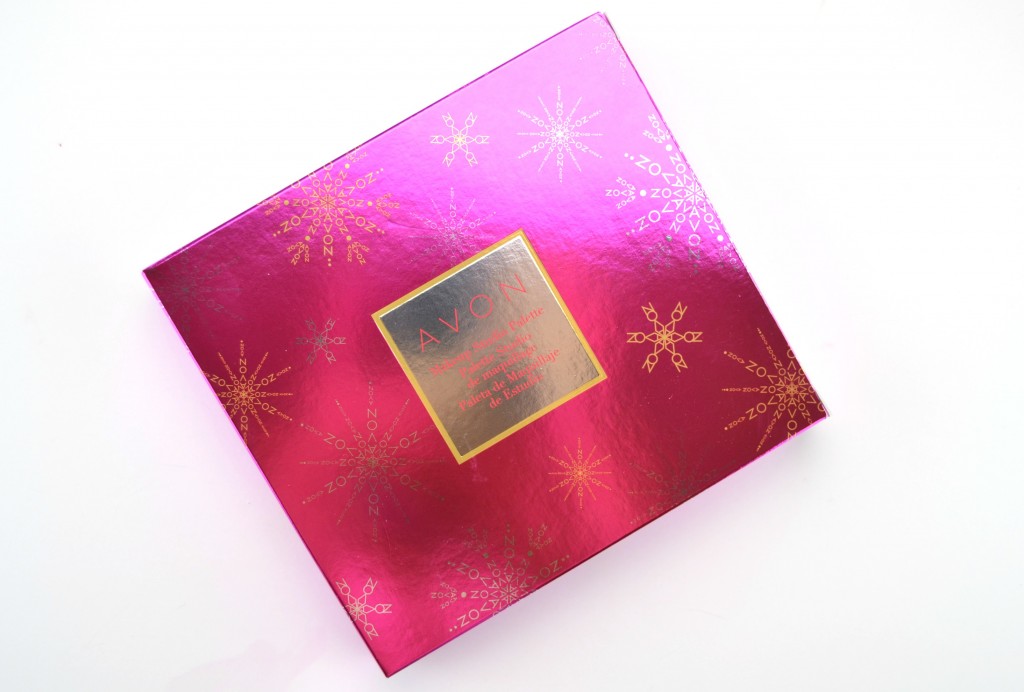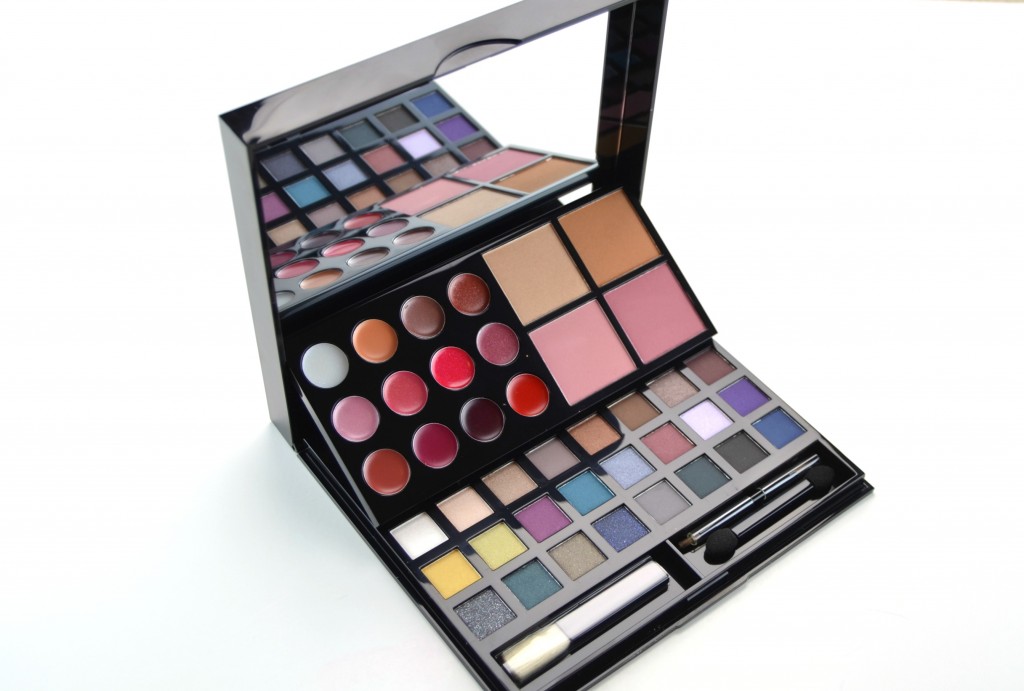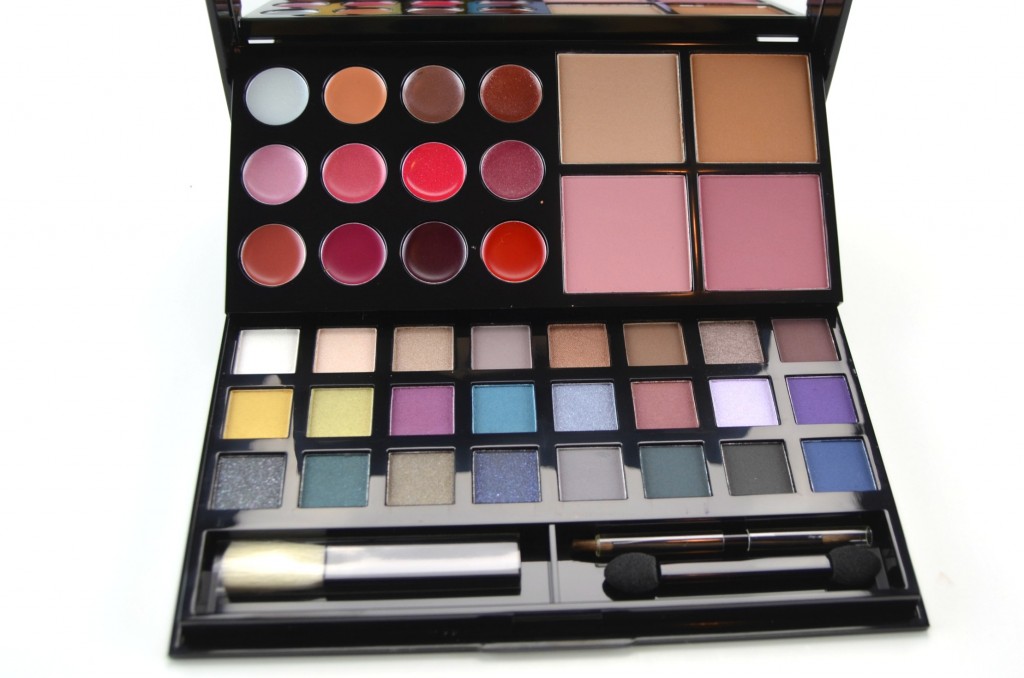 The eyeshadows have a wide selection of finishes from your shimmers and glitters, to metallic and mattes. I found the shimmer and metallic shades to be fairly pigmented with a buttery texture, but the matte shades were fairly sheer and pretty dry.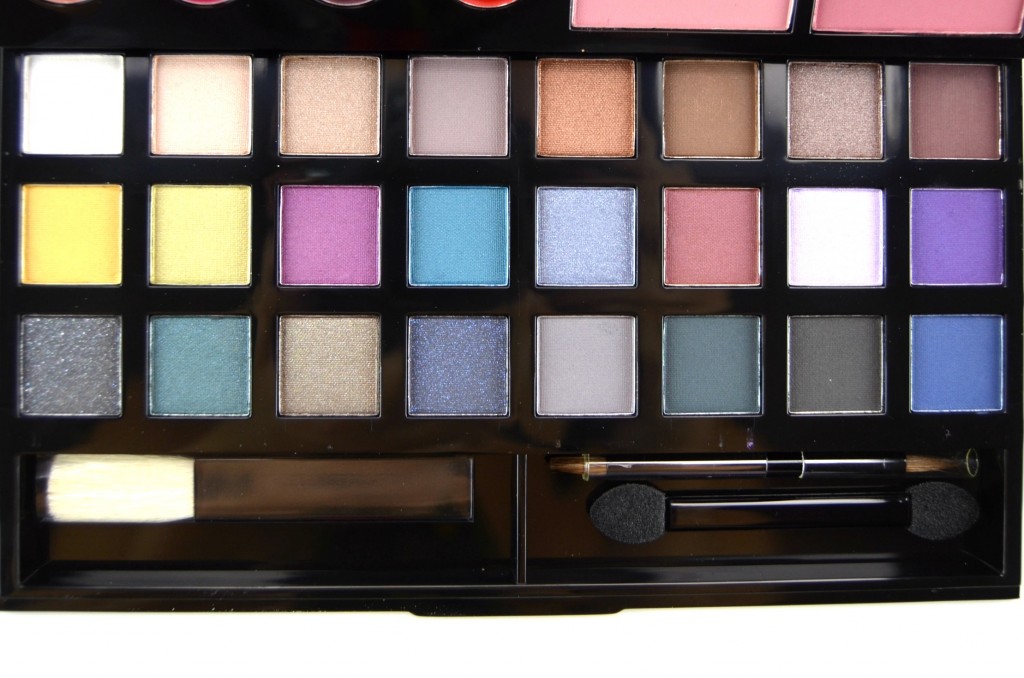 Both blushes are soft, creamy and have a matte finish. The pale pink is fairy sheer, but the dusty rose is fairly pigmented and truly opaque. Both bronzers have the same creamy formula as the blushes, but in a shimmer finish. You may have a hard time contouring with these, but could act as a nude blush or light highlighter shade. The lipgloss, while although handy being in the same case as the eyeshadows and blushes, lack pigmentation. I also find it an inconvenience when lipgloss are in a pan form, as it makes it next to impossible to touch up during the day. They are, however, non-sticky and do offer a sheer wash of colour. These would add a nice glossy finish paired over your favourite lipstick. This is the perfect makeup set for beginners or for those looking to expand their makeup collection, as it offers a ton of different colours, shades and finishes. It retails for $24.99.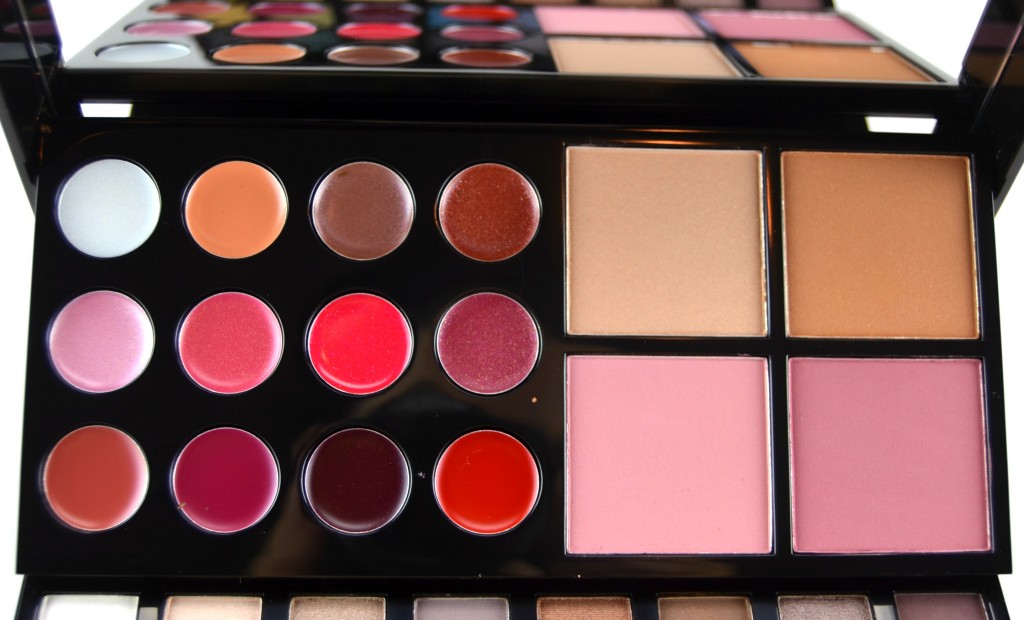 Some great stocking stuffer ideas would be the Mark. Eye Divine Soft Shimmer Shadow or Avon Nail Art Design Strips French Tips.

Mark. Eye Divine Soft Shimmer Shadow with its metallic shimmer, multidimensional, luminescent finish that will instantly add a little holiday glow to any look. It can be applied both wet and dry, provides a sheer wash of colour, but can easily be built up to a full, opaque coverage. Once set, it is there for the entire day without creasing, fading or smudging. It's available in Pink Sugar, a rosy pink with a copper shimmer throughout, Amber Rock, a beautiful Amber shade with gold shimmer and Rolling Stone a lovely pewter with silver shimmer. It retails for $11 each.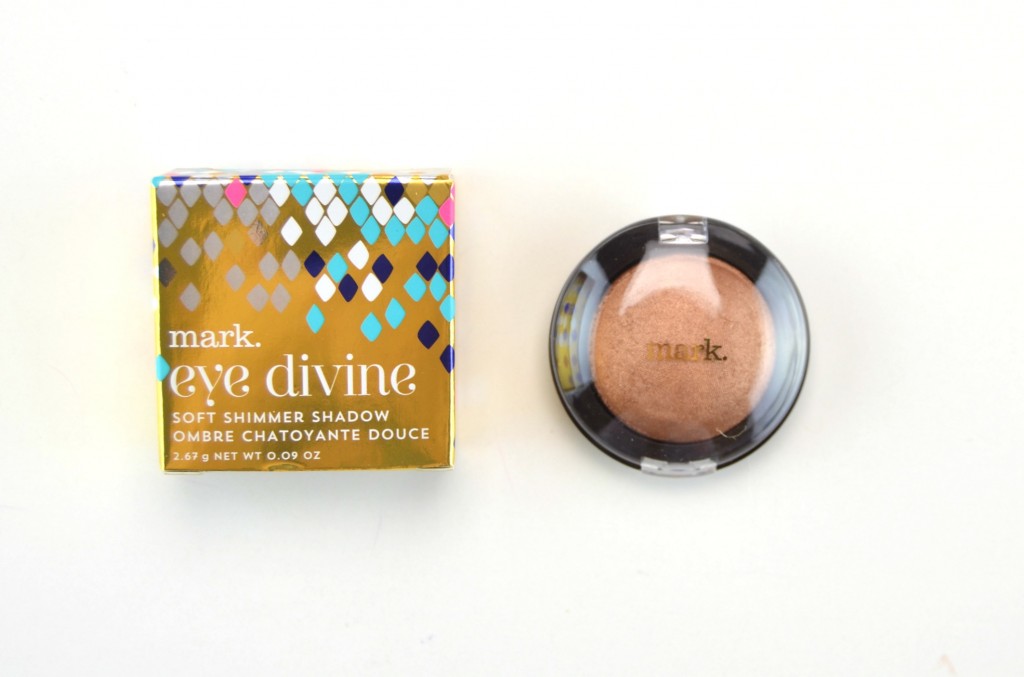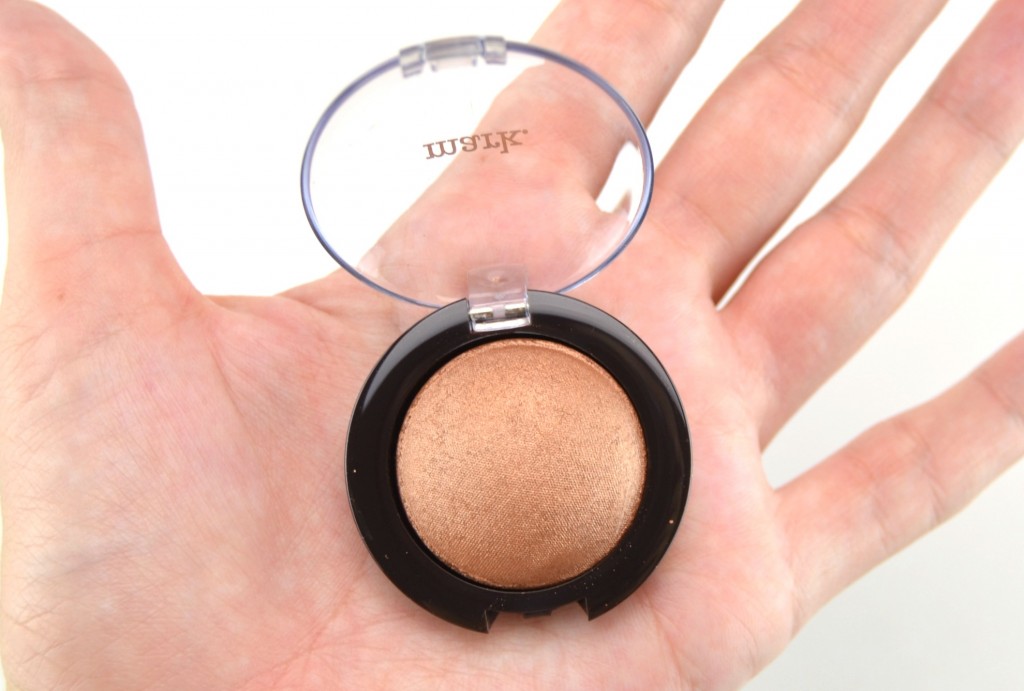 Avon Nail Art Design Strips French Tips provide salon style at home with no dry time. Just paint your nails, peel the nail strip, place for a French tip or for a half moon and perfect by filing. It's just as easy to remove as it is to apply. It comes in 4 limited edition designs, Classic French, Totally Tartan, Let It Snow and Blinged Out for $12 each. Each kit contains 18 nail strips.