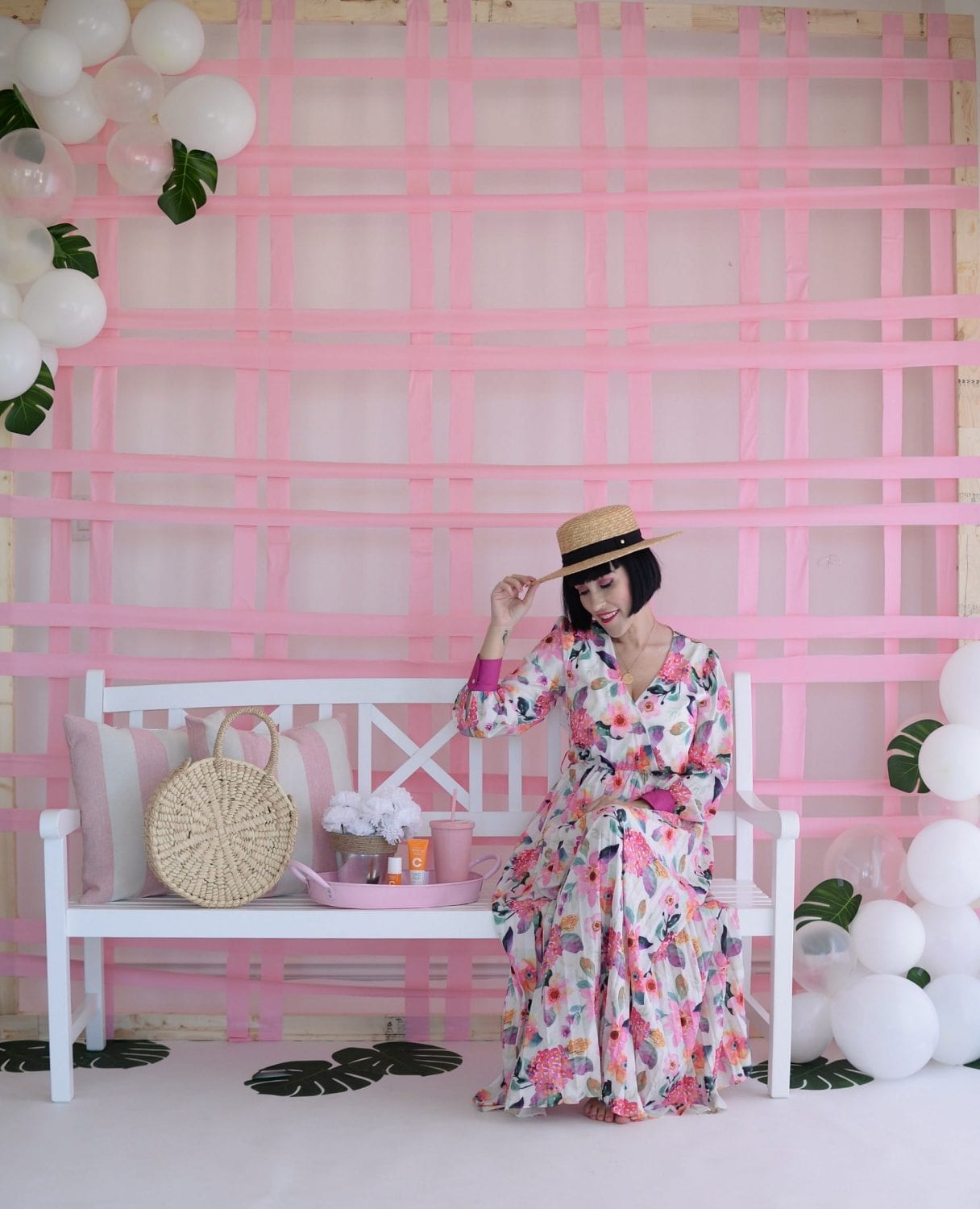 Beauty Secrets to Glowing Skin
It's safe to say, everyone wants a healthy, bright and radiant complexion. Our skin goes through so much during the day, from overexposure to chemicals, to pollution and harmful UV rays, glowing skin has become a rarity. Not everyone has the time or skills to achieve natural dewy looks from their makeup, which is why so many of us rely on our skincare products to do the work for us. The goal is to have flawless skin without makeup, and it can be achieved by following a few beauty secrets. Today, I'm sharing my beauty secrets to help get that natural glow we so desperately want.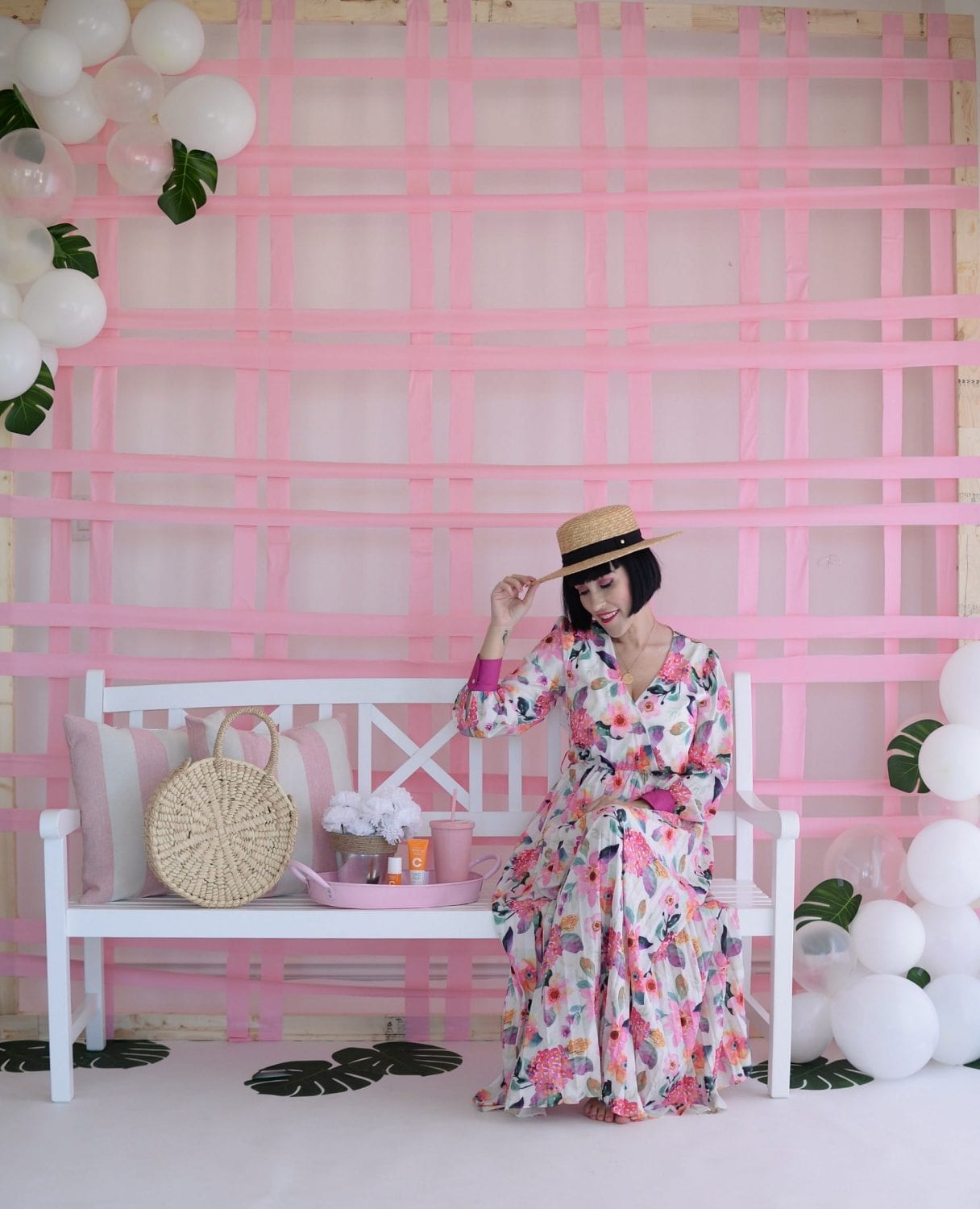 Healthy skin starts in the shower. Although I may not follow this rule to a tee (I enjoy a relaxing hot bubble bath in the evening), try to avoid hot, steamy showers. Hot water strips your skin of its natural moisture and washes away those precious oils. If, at all possible, opt for lukewarm water and try to get in and out within 5 to 10 minutes. Your body cleanser might also be leaving your skin dry and dull. Instead of that traditional bar soap, reach for a rich and creamy body wash instead. This will help add extra moisture back into the skin, leaving it healthy and hydrated.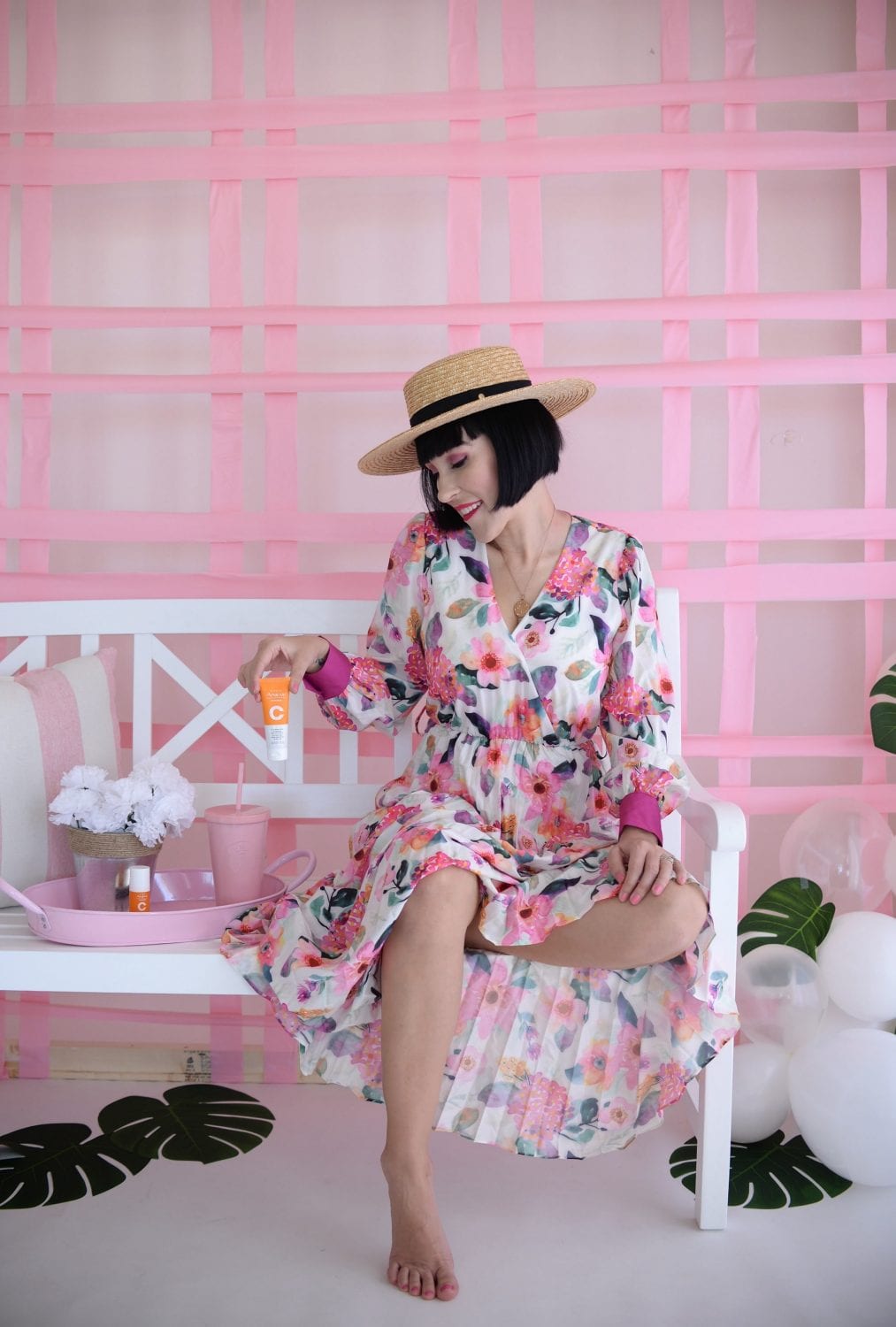 Since your skin is a living organ, made up of cells that need adequate water for proper function, it's important to stay hydrated. Not drinking enough water can cause your skin to become dry and flaky, causing wrinkles and even age spots. Since your body loses water through sweat and urine, it's important to refuel it. We all know the importance of drinking a minimum of 8 glasses of water a day, so I won't go over this, but think of this as your daily reminder. Hydrated skin is healthy and glowing skin.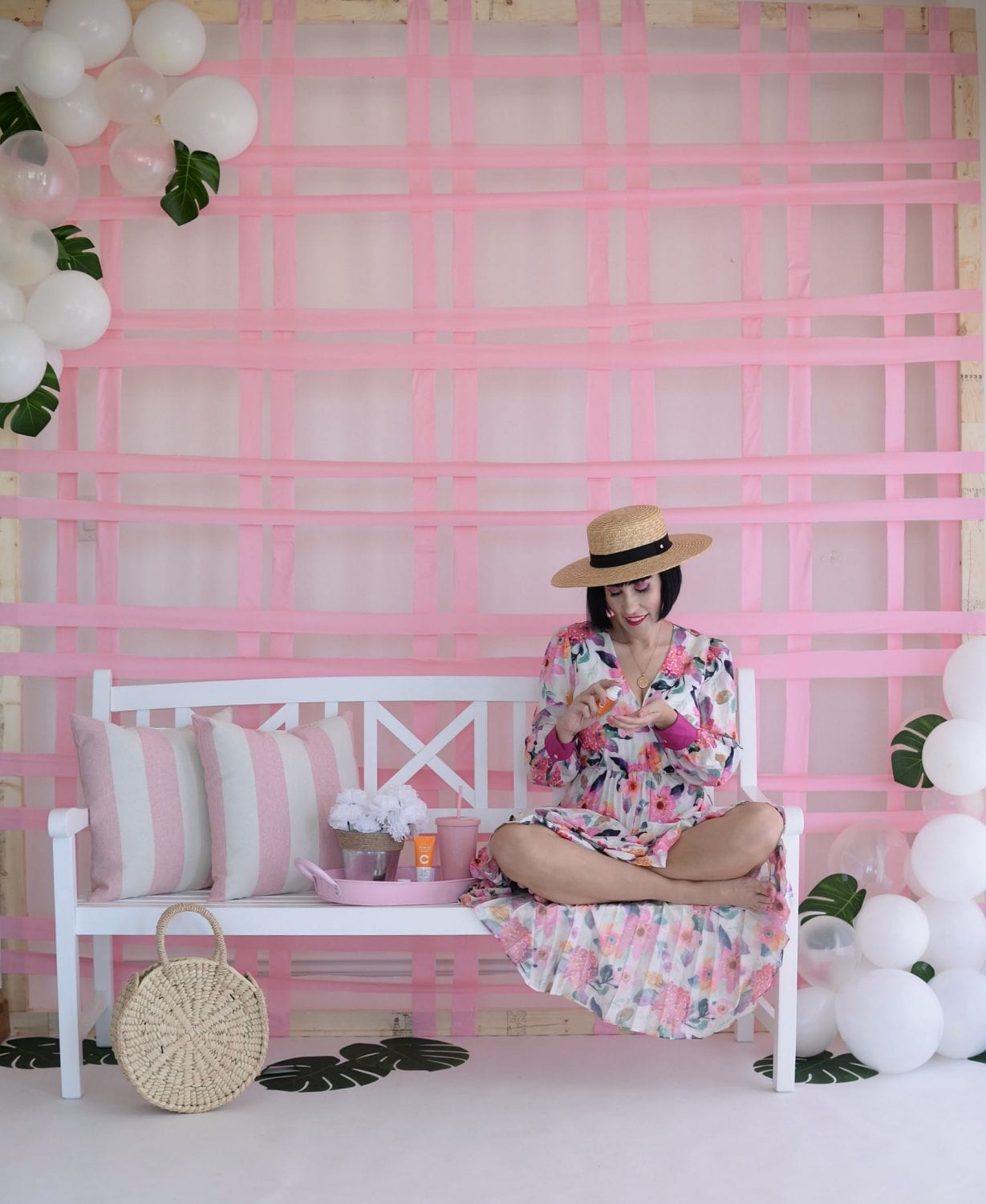 Exercising can also help the overall appearance of your skin. On top of benefiting both your heart and lungs, daily fitness increases blood flow that transports nutrients to your cells and flushes out toxins. It also helps to decrease stress and improve certain skin conditions such as eczema and acne. Although the gyms may be closed right now, the weather is getting nicer (making it the perfect opportunity to get some fitness in outside). There is also an array of YouTube videos and online fitness courses you can signup for. Anything to keep you moving.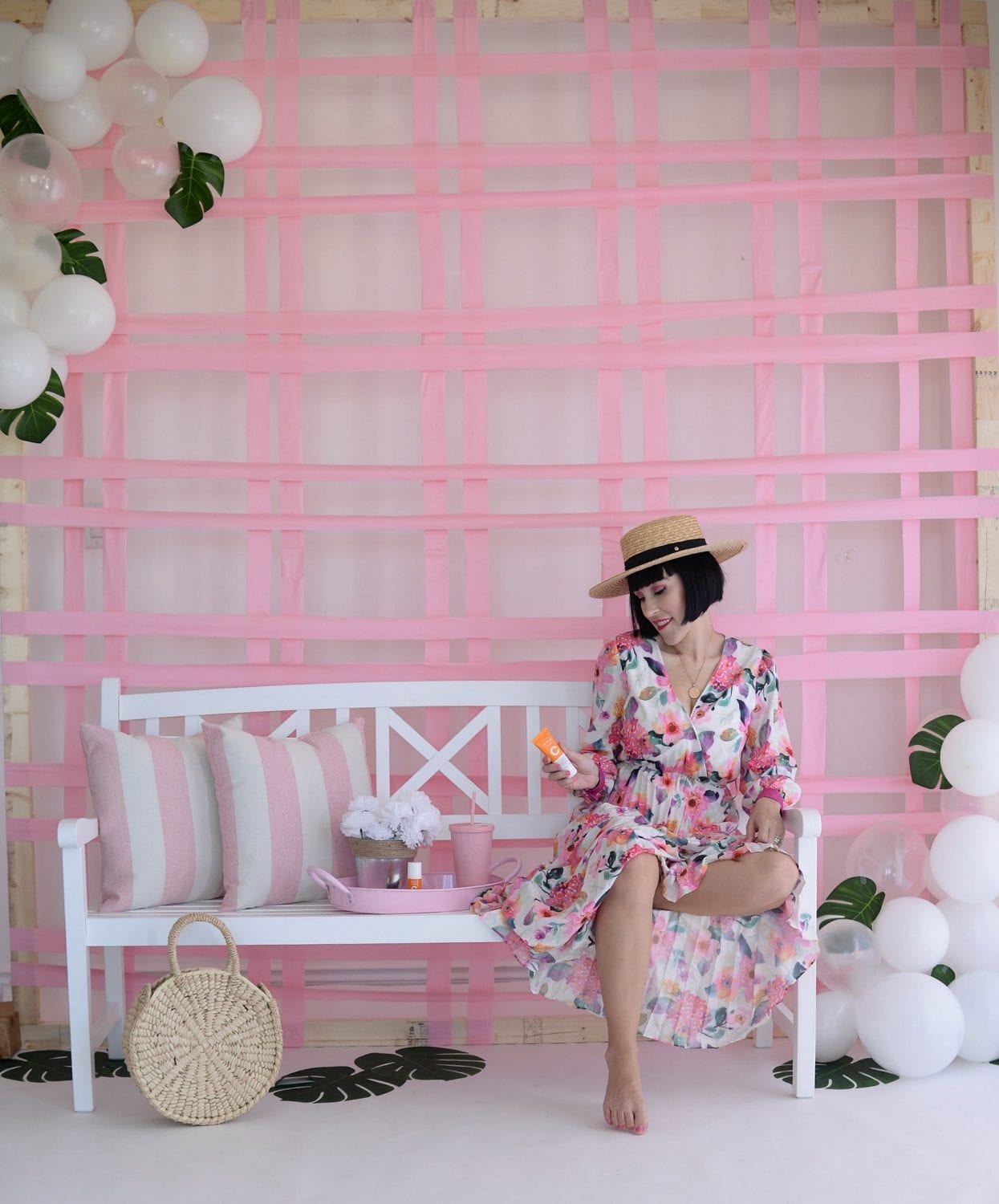 Vitamin C is a potent antioxidant that offers amazing benefits to the skin. From brightening and smoothing fine lines and wrinkles, to protecting against free radicals and the sun's harmful UV rays, it's an important ingredient you want in your life. Try snacking on oranges, guava, red peppers and even kiwi to help create collagen, which in return leaves your skin more youthful and glowing. You can also introduce vitamin C into your daily skincare routine, just remember not all products are created equally. There are certain ways you want to incorporate it, to help get the most out of this amazing ingredient.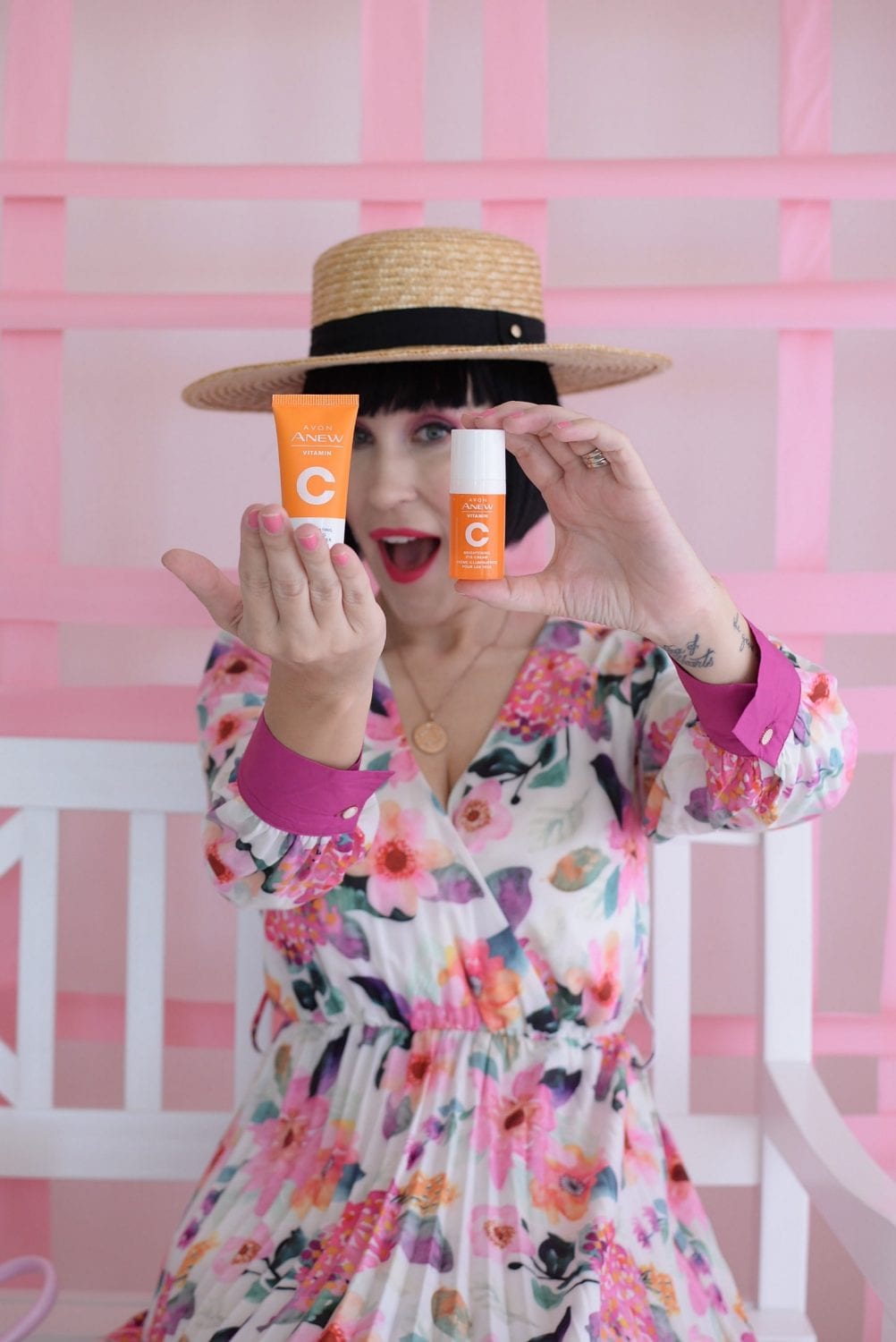 First up, it should be used in the morning, before stepping out for the day, as that's when the UV rays are at their highest. You also want to pay attention to the concentration. Those with dry skin, or if you're just starting to introduce vitamin C into your skincare, start with a lower concentration of 5% and work your way up. If you have more extensive pigmentation or stubborn dark spots to address, you can build up to a higher level of 20%. Just remember baby-steps to start. Although the most "common" way to introduce vitamin C into your routine is with a serum, you don't have to limit yourself to just that. Avon has just released two new products, an Illuminating Primer Moisturizer and a Brightening Eye Cream both designed to brighten and illuminate the skin.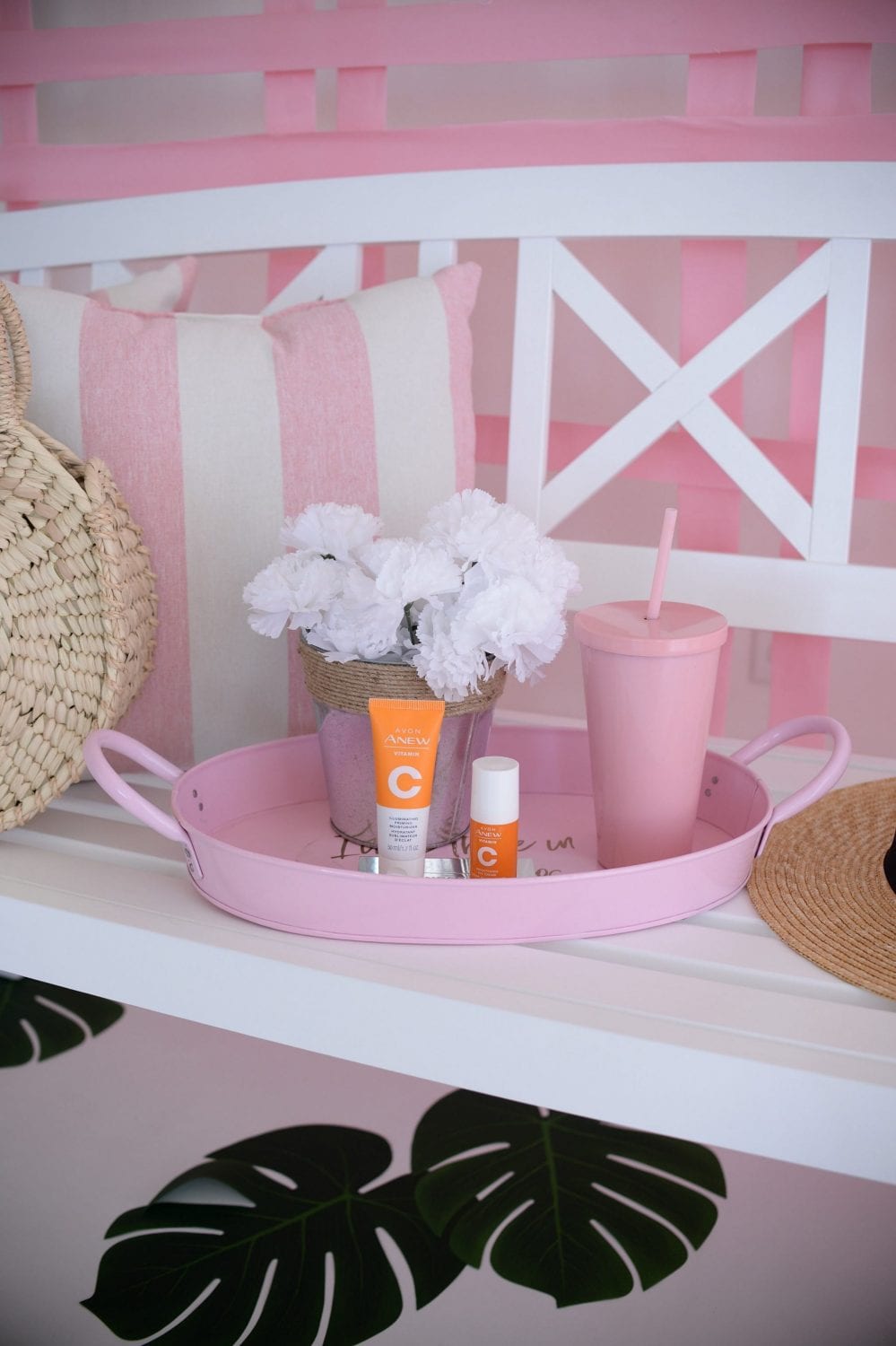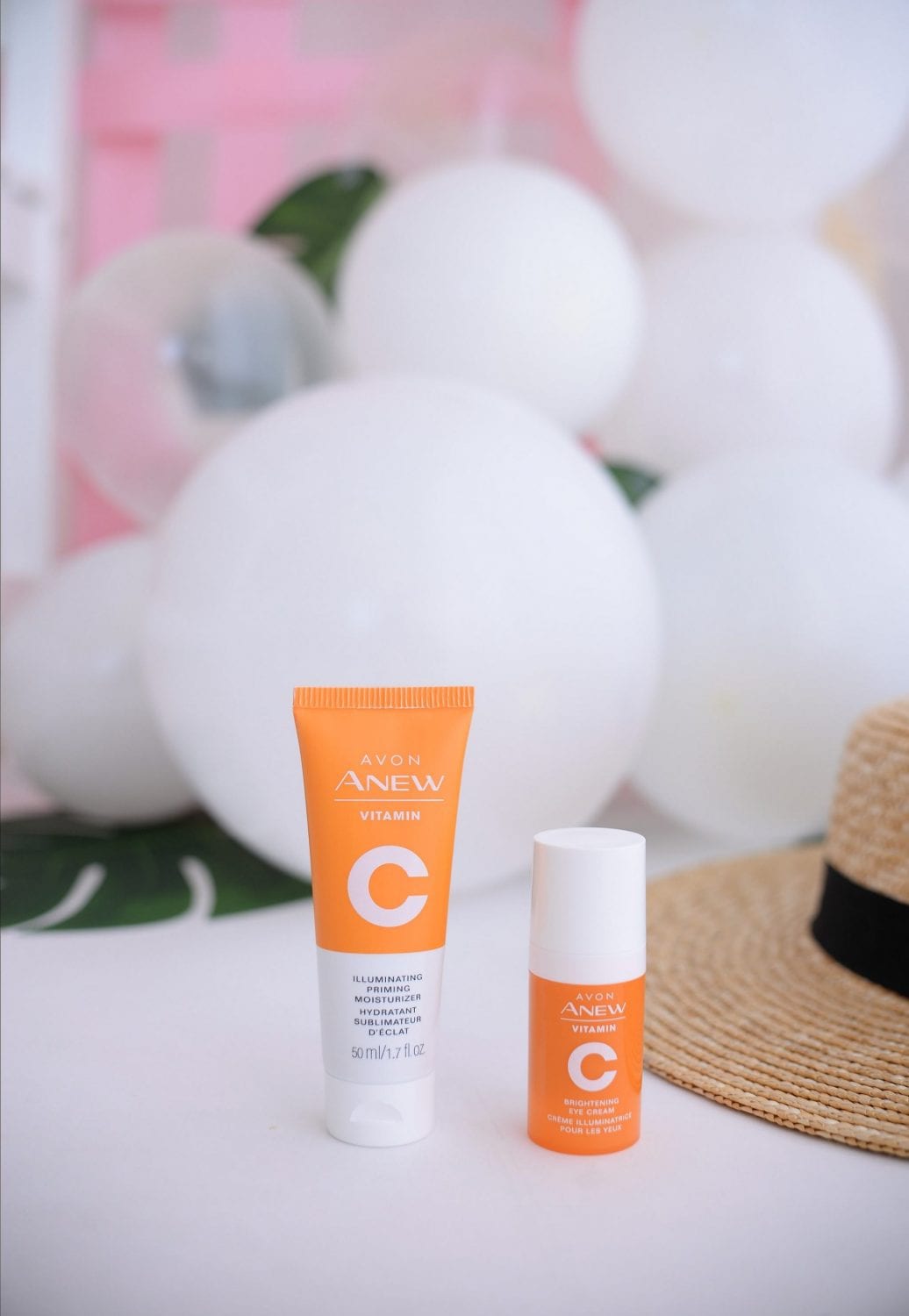 When looking for a new moisturizer this summer, why not look for one that primes, hydrates and brightens the skin? The new Avon Anew Vitamin C Illuminating Primer Moisturizer is a triple threat, as it moisturizes, preps the skin for foundation and adds a touch of luminosity back into the skin. This multitasking cream provides hydration for upwards of 24 hours, blurs imperfections for a flawless appearance (even before makeup) and protects against environmental aggressors. Not only does it instantly brighten your complexion for that "no makeup" makeup look, but its lightweight, creamy texture absorbs into the skin quickly to help prolong the wear time of your foundation. It drenches your skin in moisture, without being too heavy and gives that extra boost of nourishment, for plumper, smoother, healthier skin. Skin is left dewy, not oily, with a slight radiant glow. It retails for $48.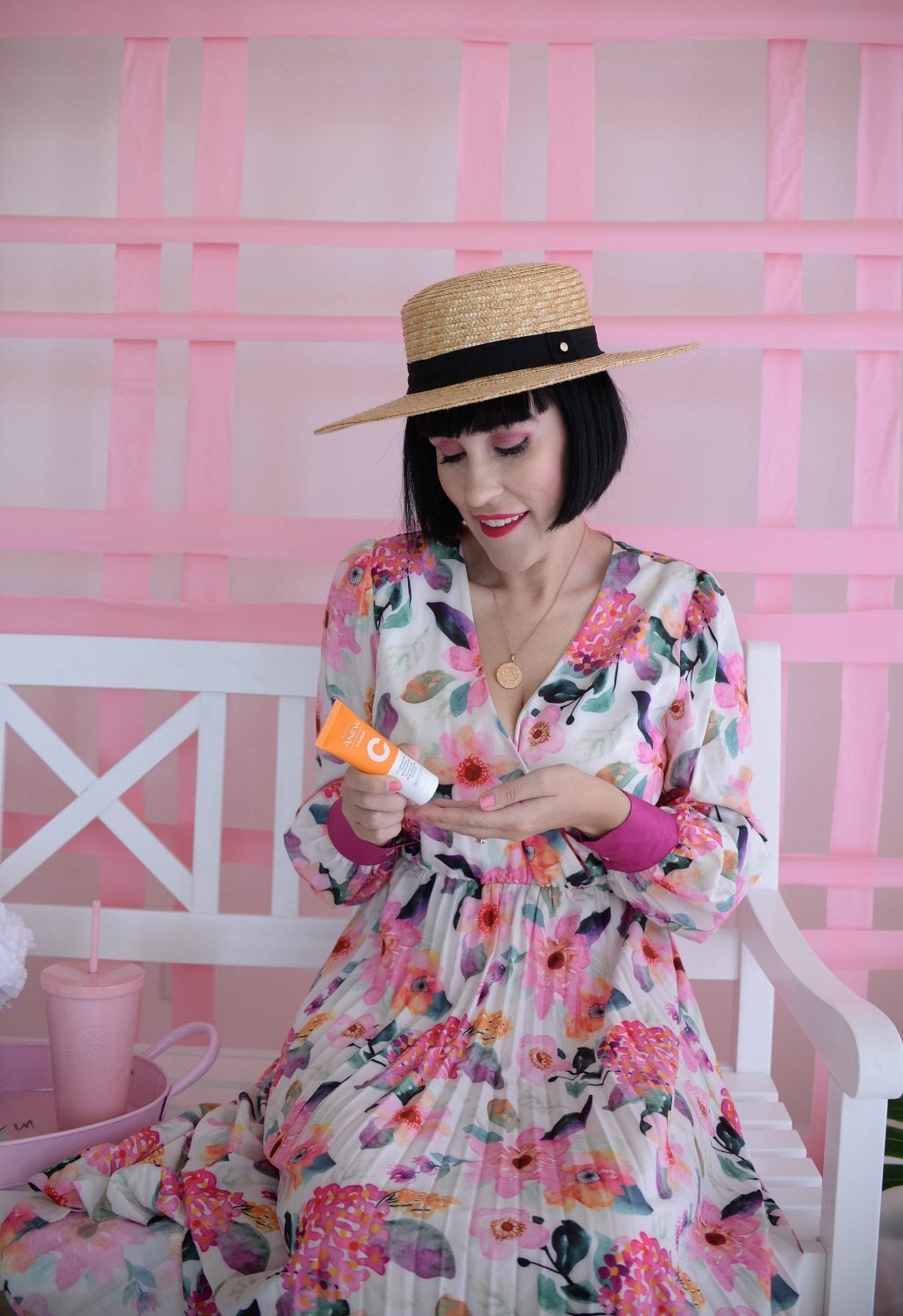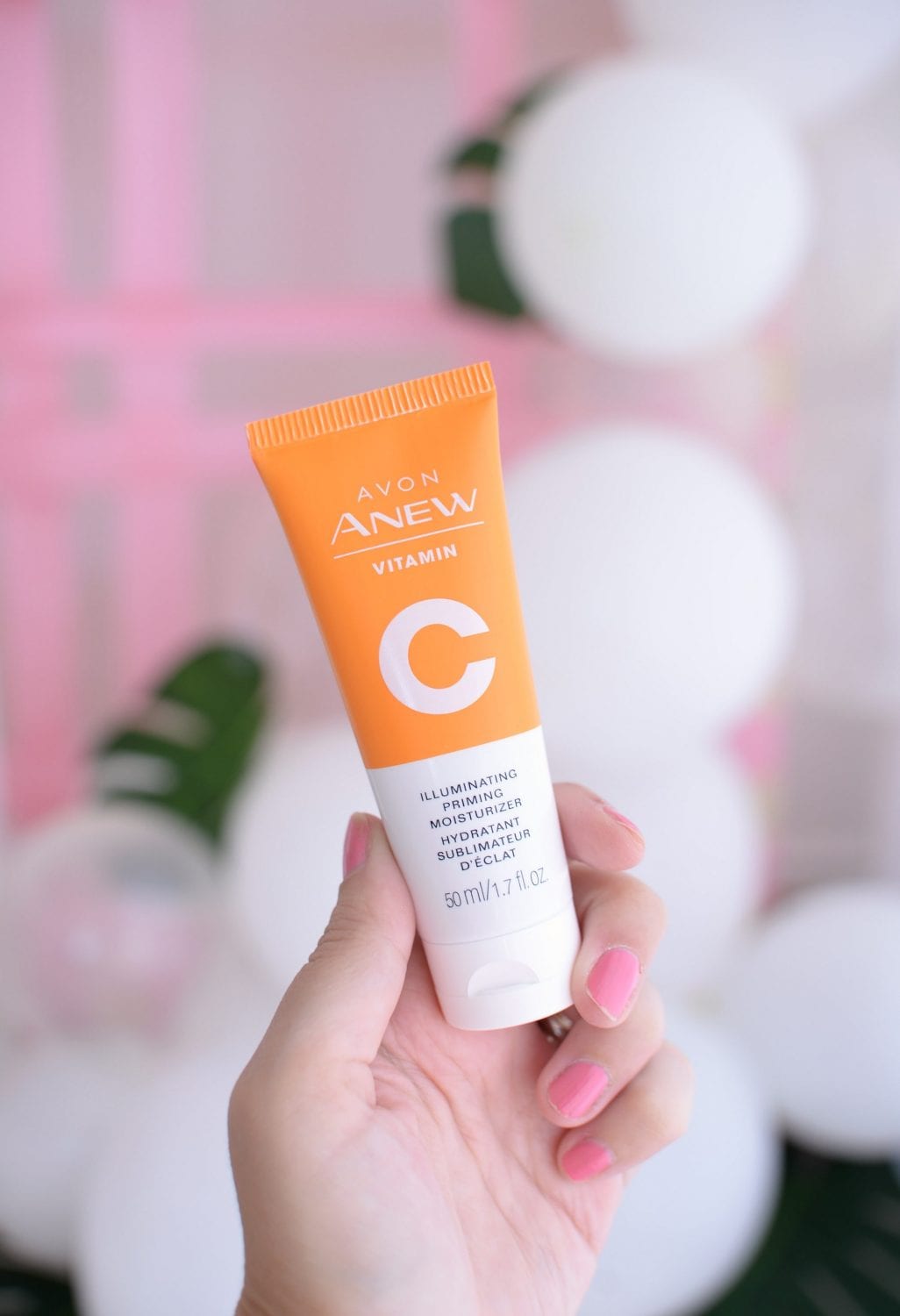 Keeping with the brightening theme, the new Avon Anew Vitamin C Brightening Eye Cream does just that. It visibly reduces the appearance of dark circles, puffiness and bags, for a well-rested effect. It instantly plumps up the skin, diminishing fatigue, sallowness and even discolouration, thanks to its slightly peachy, colour-correcting formula. Its innovative formula helps to refresh, hydrate and even brighten the skin in a matter of seconds. Its lightweight formula absorbs into the skin within seconds, allowing you to apply makeup directly overtop, without the fear of it interfering with your foundation. It's thick enough that it can double as an overnight eye treatment, just apply a thick layer and let it absorb into the skin while you sleep. You will awaken to a more rested, youthful, undereye area. It retails for $48. Both products are available at avon.ca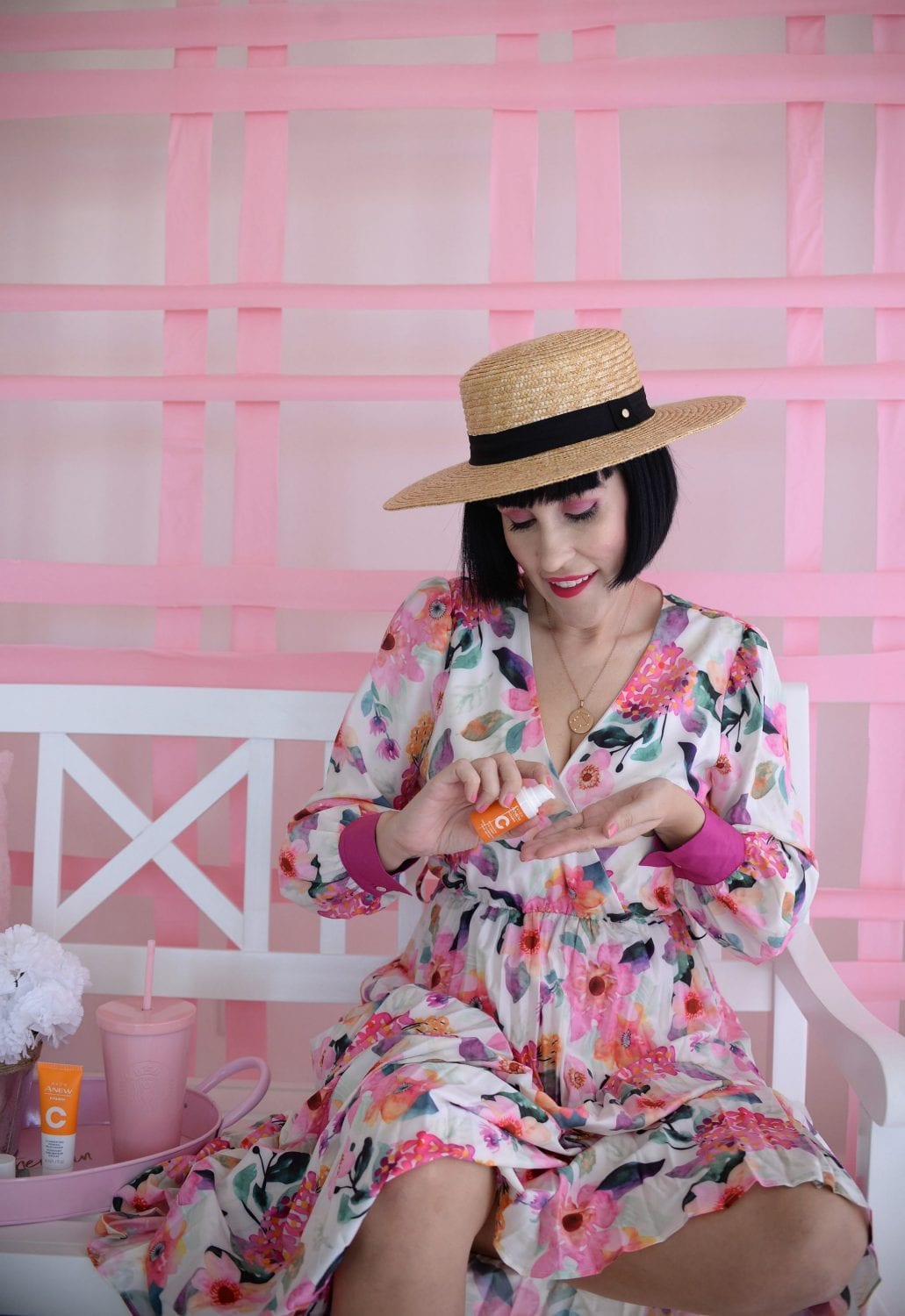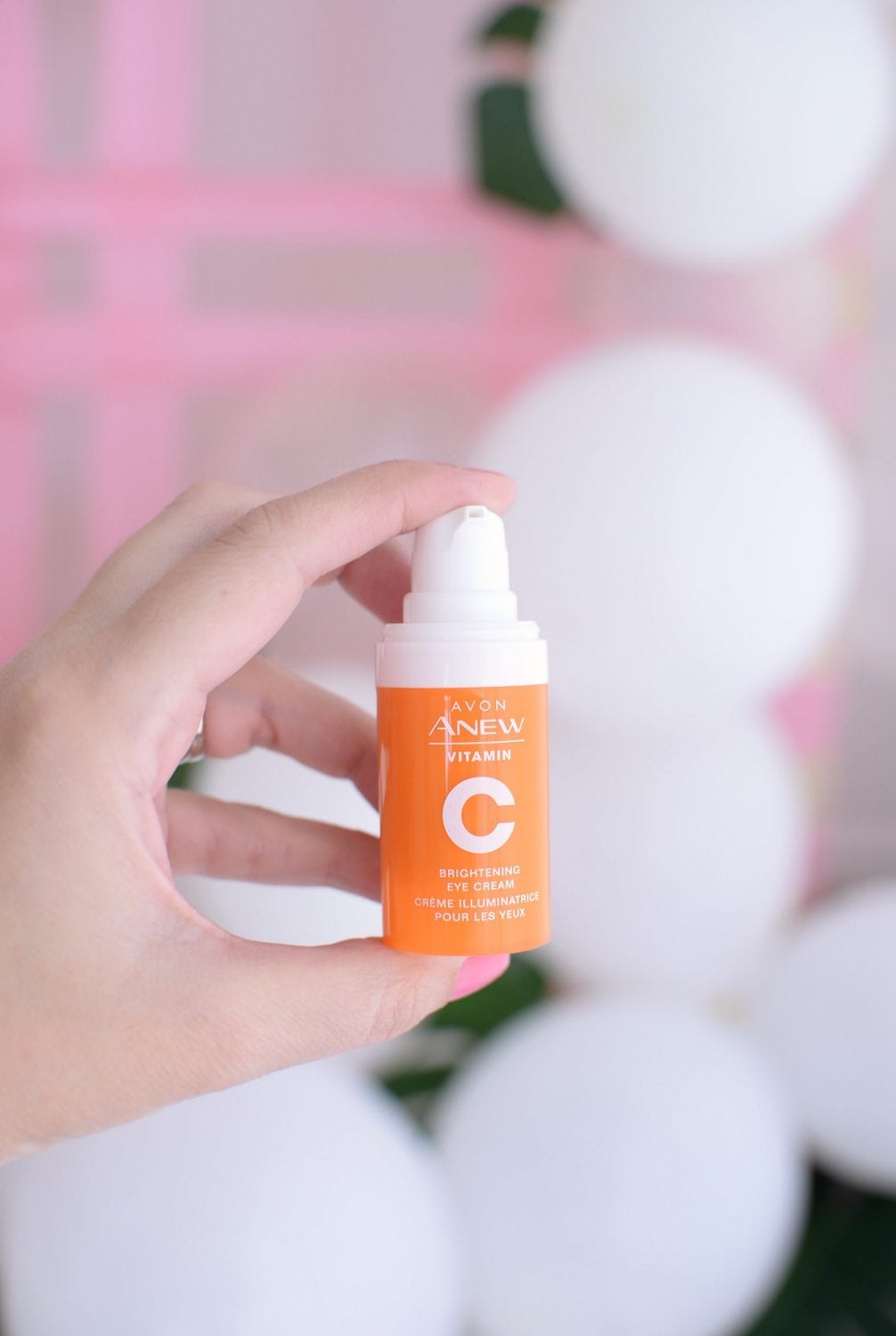 Disclosure: This post was sponsored by Avon, but all opinions on this blog are my own. I also want to thank you for supporting the brands that support my blog.