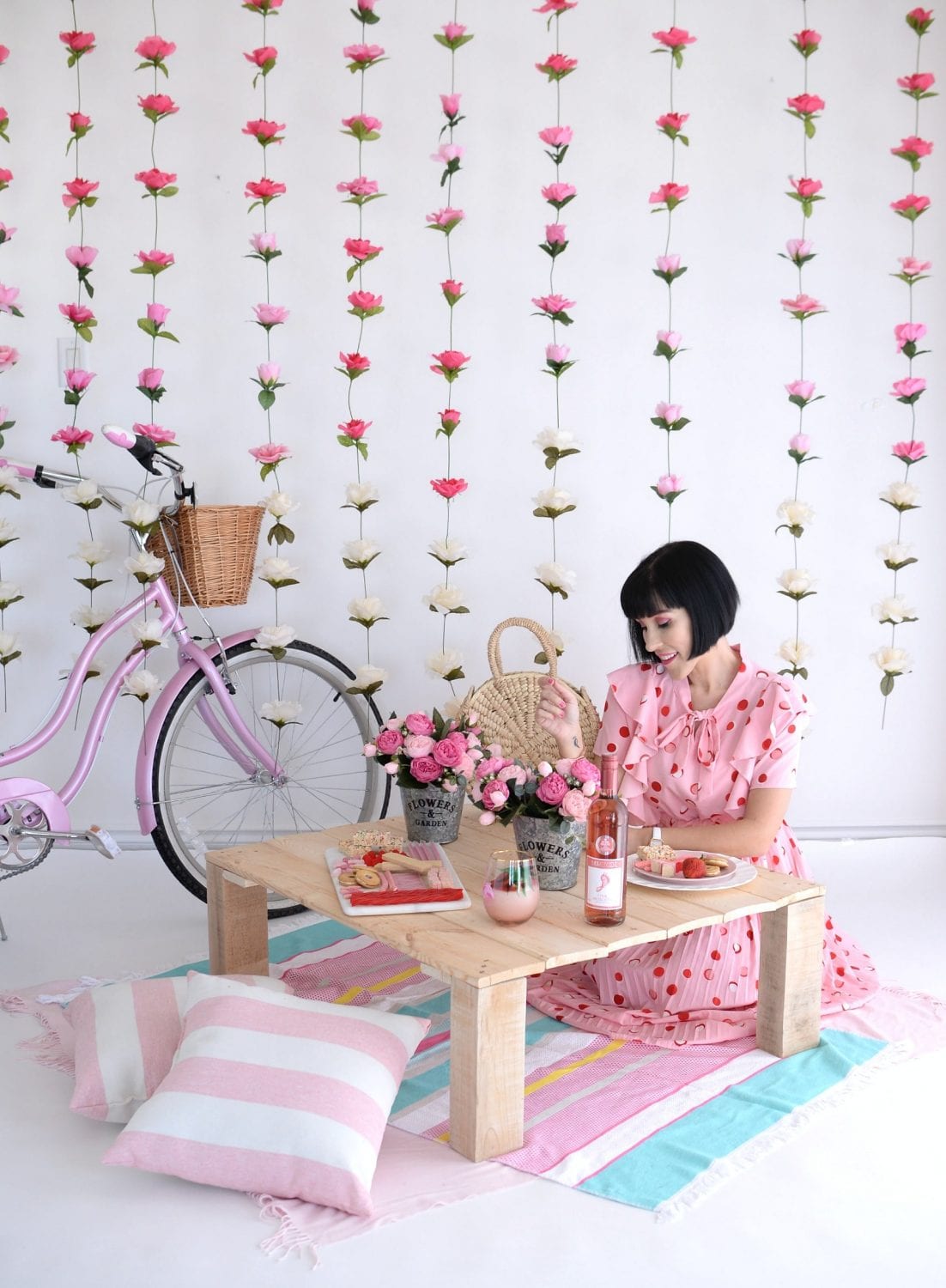 5 Steps to Creating the Perfect Indoor Picnic
Staying in, is the new going out. Derek and I have been getting creative on how to bring a little outside inside, during these difficult times. Since parks are off limits (for the time being), and summer is all about indulging on sweet treats, we thought it would be fun to setup a picnic in our dining room. Today on the blog, I am sharing 5 easy steps to help you create the perfect indoor picnic, which just happens to be perfect for date-night. 
Frist, you need to set the scene. Of course, you can toss down some blankets, throws, beach towels or even towels, along with some fluffy pillows, but we decided to take that one step further. I've always loved those low pallet-style picnic tables that you see at boho events, so we got crafty and made one from leftover wood we had laying around. The great thing about this DIY project, besides the fact it only takes a few minutes to create, is you can customize it to whatever size you desire. Since it's just Derek and I, I wanted it smaller for a more intimate vibe. Lay out two pieces of wood, to your ideal length and weight, and begin nailing in your top pieces to either side of those pieces. We used 6 x (3x1x4) for the top, 2 x (2x1x4) for the base and then for the legs we used 4 x (4×4) nailed into the top. It's super easy and gets your food off the floor (not that you have to deal with ants) since you're inside hehe.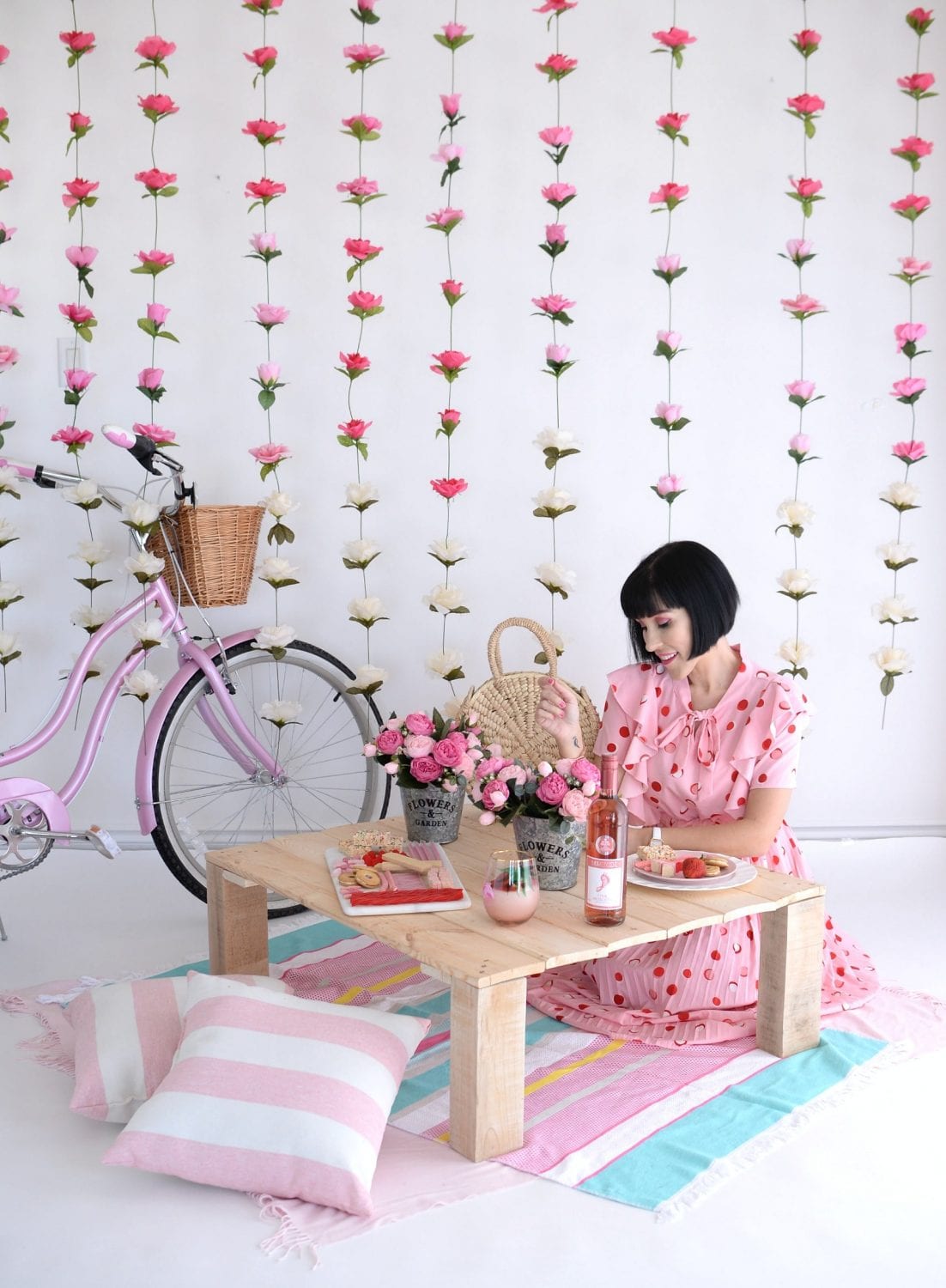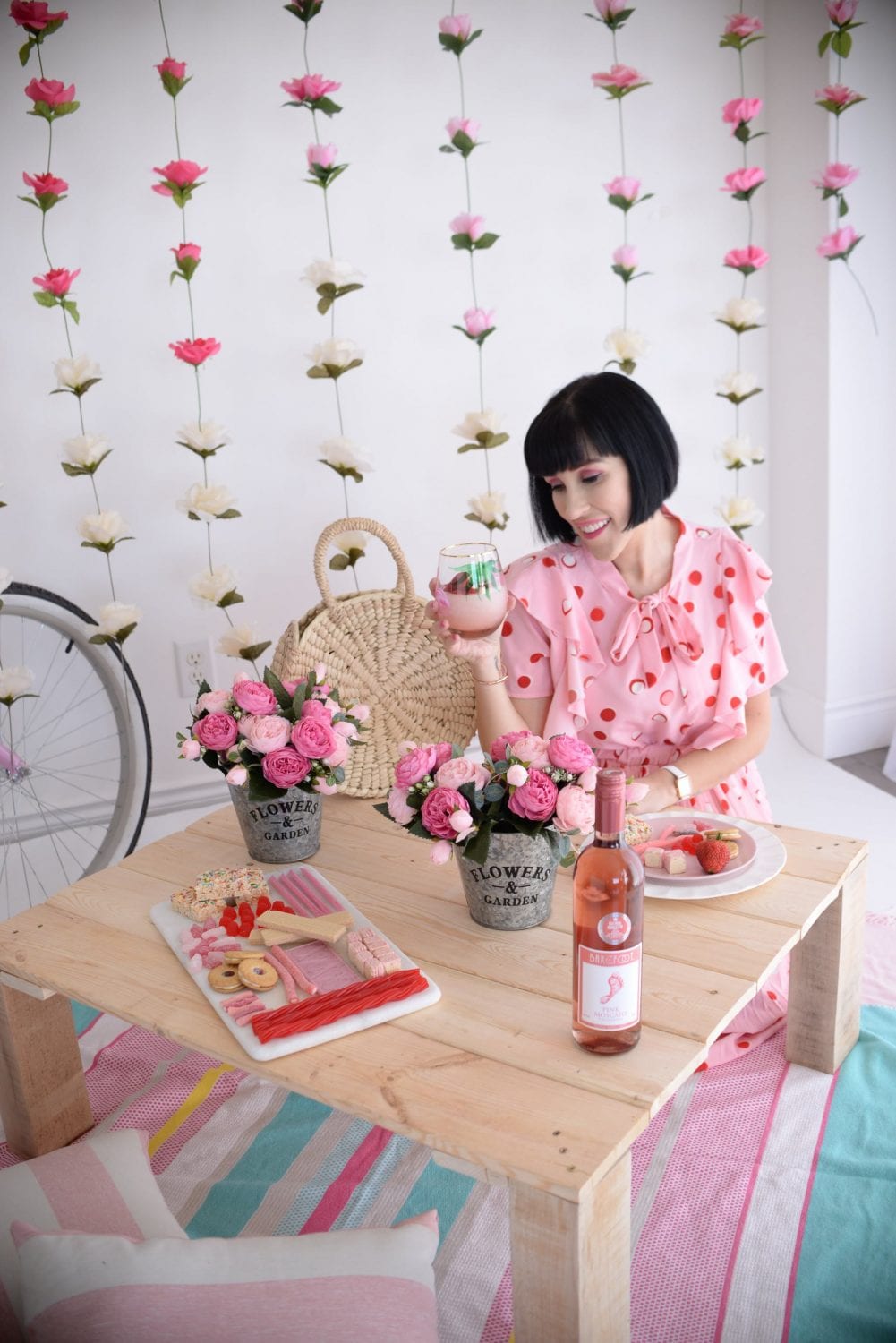 Let's talk food. You can go the classic root with a charcuterie board filled with your favourite variety of cheeses, meats, fruits and nuts, or keep it fun and sugary with a dessert spread. Unlike cheeses and meats that you have to consume fairly quickly, a candy board is perfect for grazing. Take your time and enjoy all the sweet treats. While there's no wrong answer when it comes to a colour combination, I would stick to a theme so it's visually pleasing. This could be your two fave colours, maybe pastels or even a rainbow, having a colour scheme in mind helps you plan accordingly. Start with a focal point, and place items around it. You can use the center of the board if you like, or even a slightly larger piece of candy. Set out the largest pieces of candy first and fill in the spaces with your smaller pieces. Be sure to not only alternate your colours, but by flavour as well. Place sour and sugar-coated candies next to gummies and cookies to make the textures of your board richer.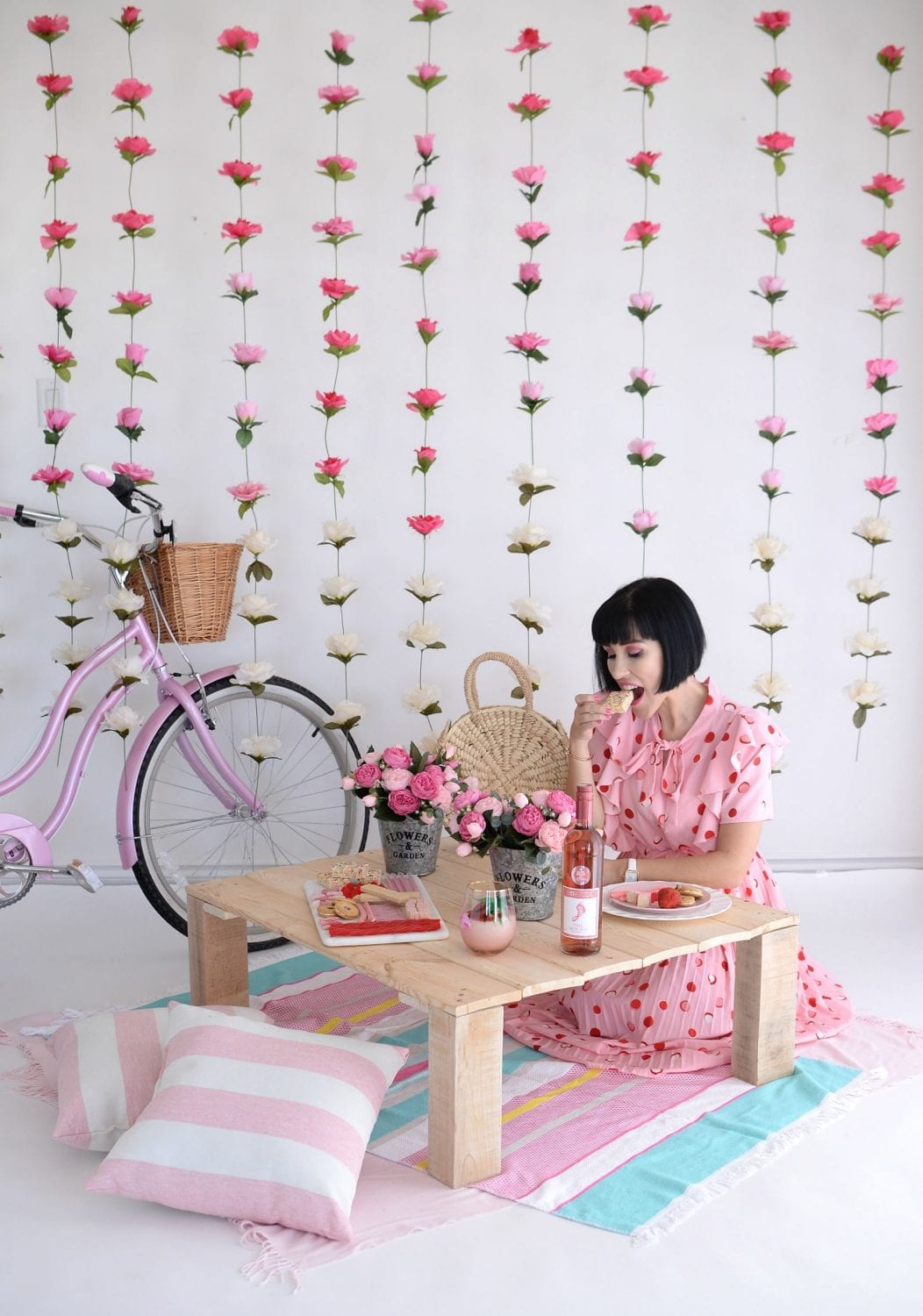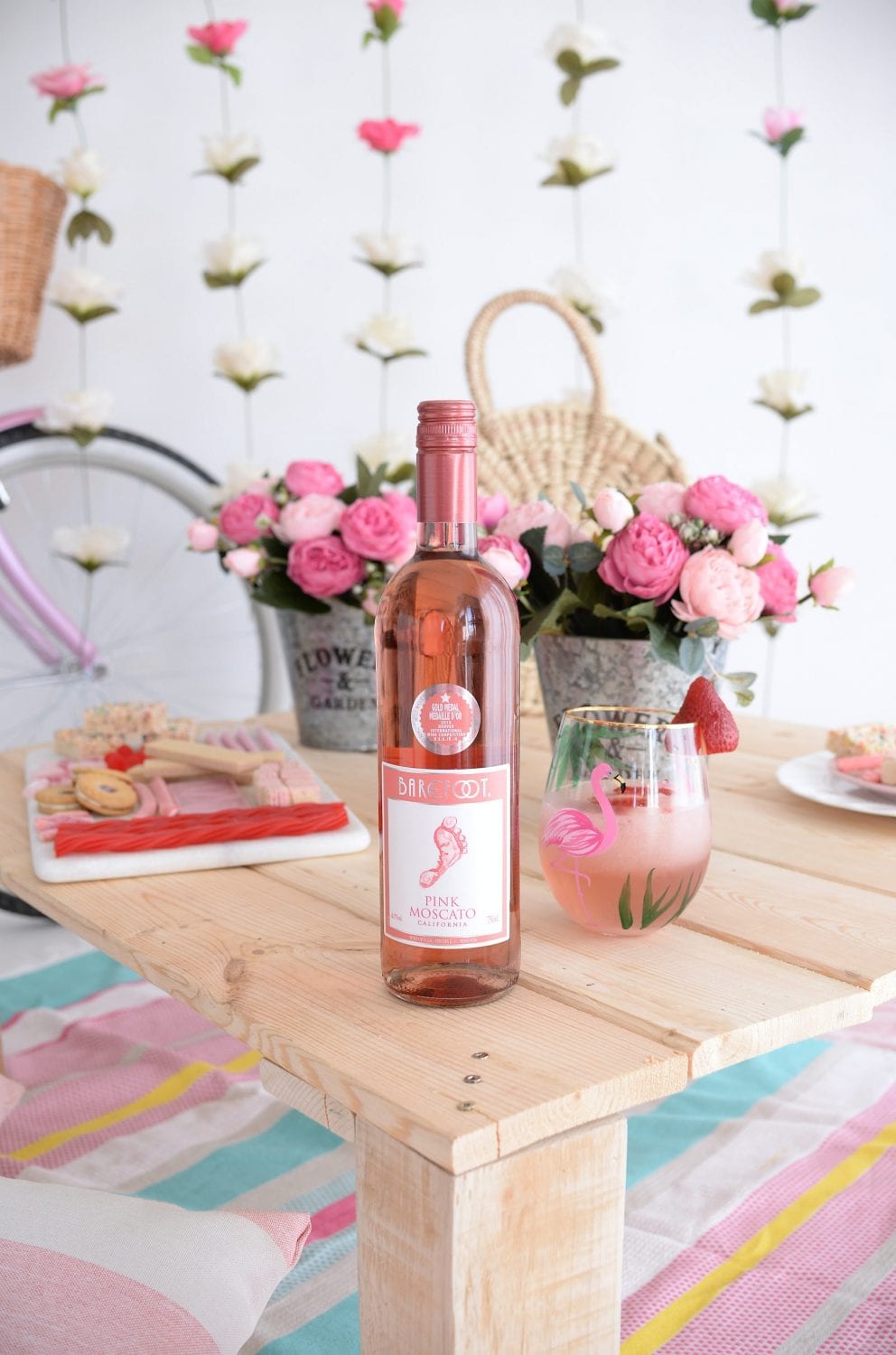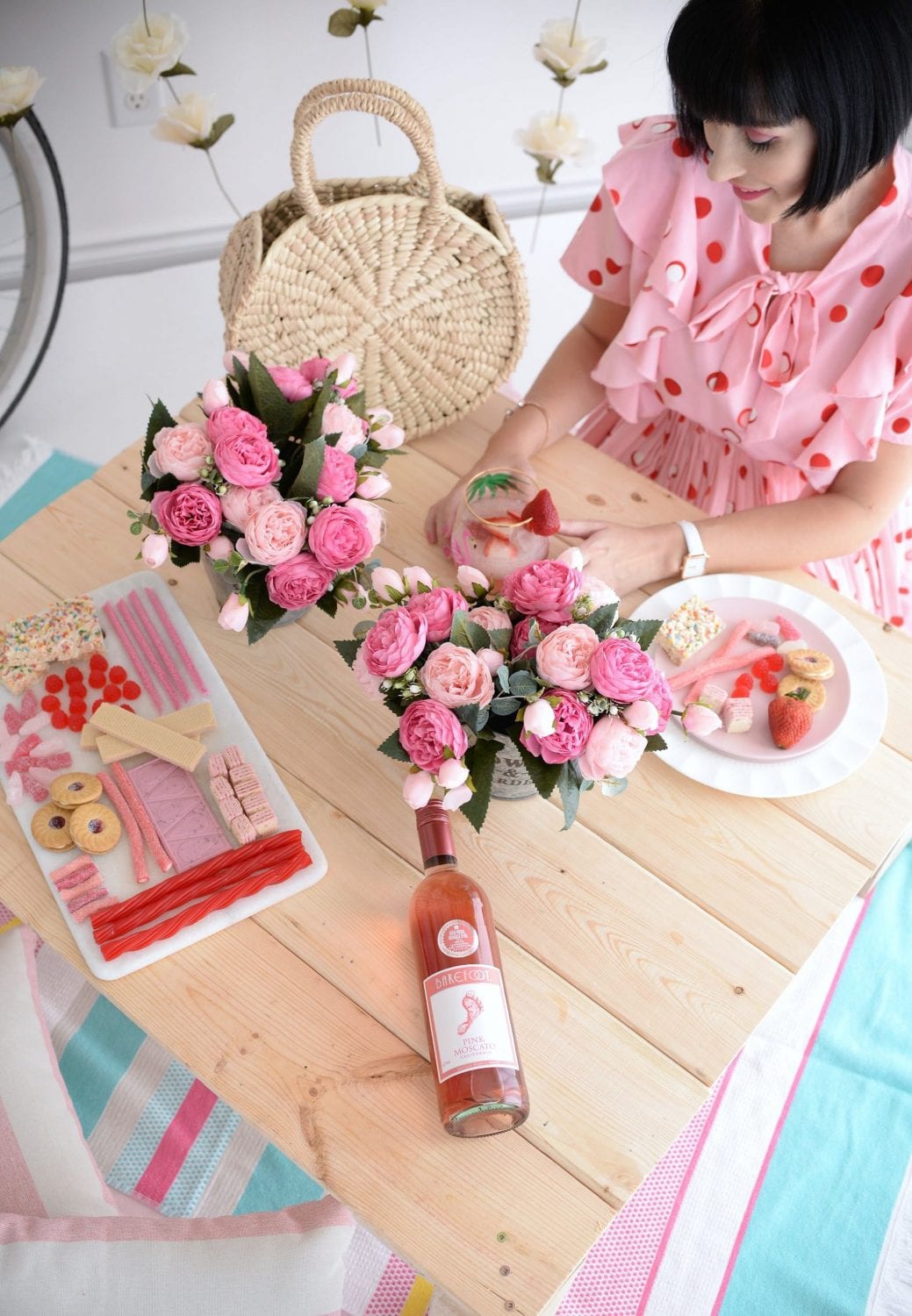 It wouldn't be a picnic without a glass of wine or two. Barefoot Wine is always a safe bet, and the brand's moto is "life is more fun when you're with friends", so it's perfect for a picnic. Their wines are fun, flavourful and approachable and did you know that candy and wine make for the perfect flavour pairings? If you're looking for something a little less "traditional", and one that will bring out the flavours in your candy, may I suggest Barefoot Pink Moscato. It features juicy cherries, tart raspberries, and sweet pomegranates for refreshing and flavourful sips. The sweet, subtle bubbliness of the wine will elevate the flavours of any sweet treat, without overpowering them. This flavour pairing is as sweet as ice cream on a summer day!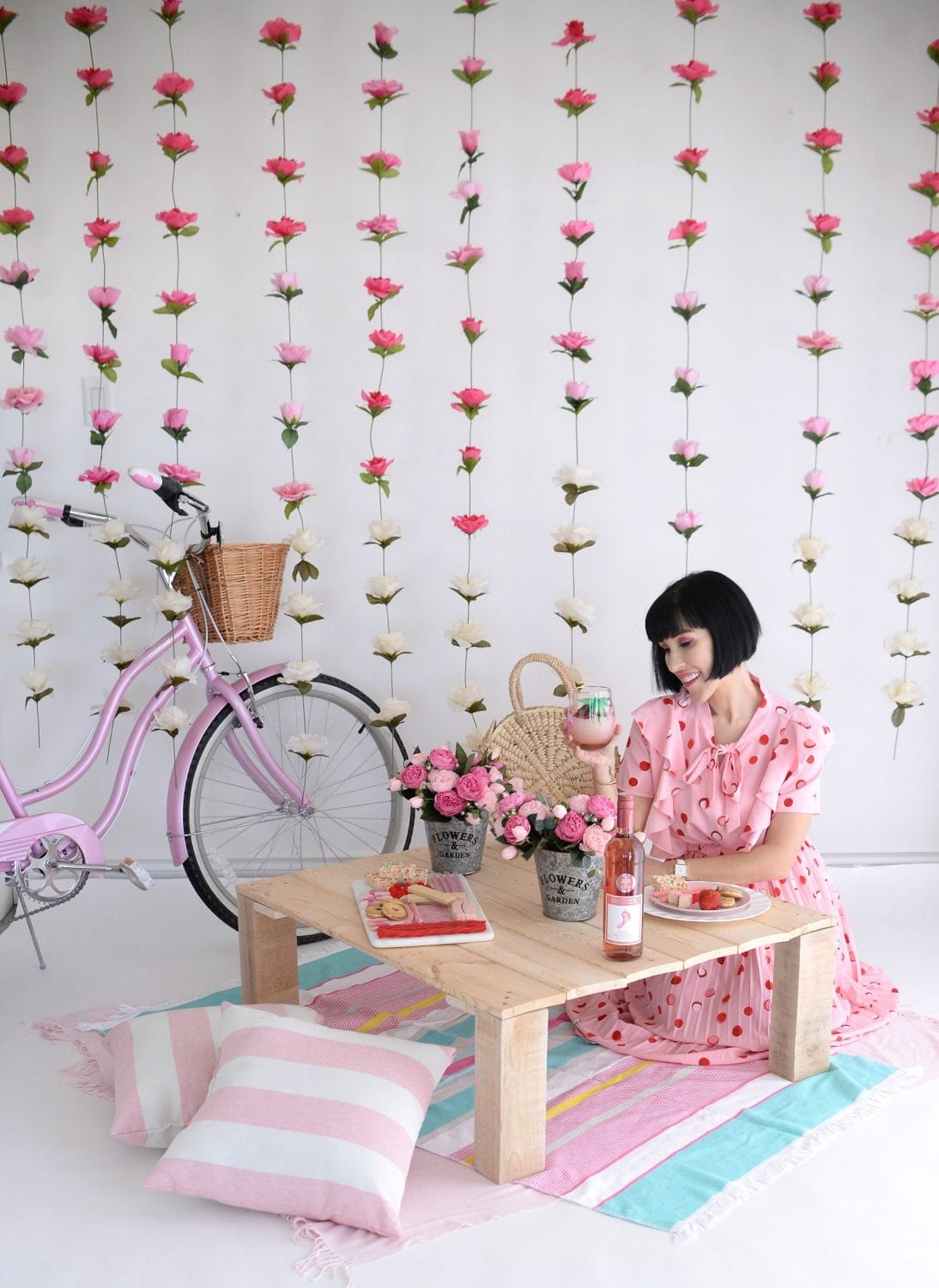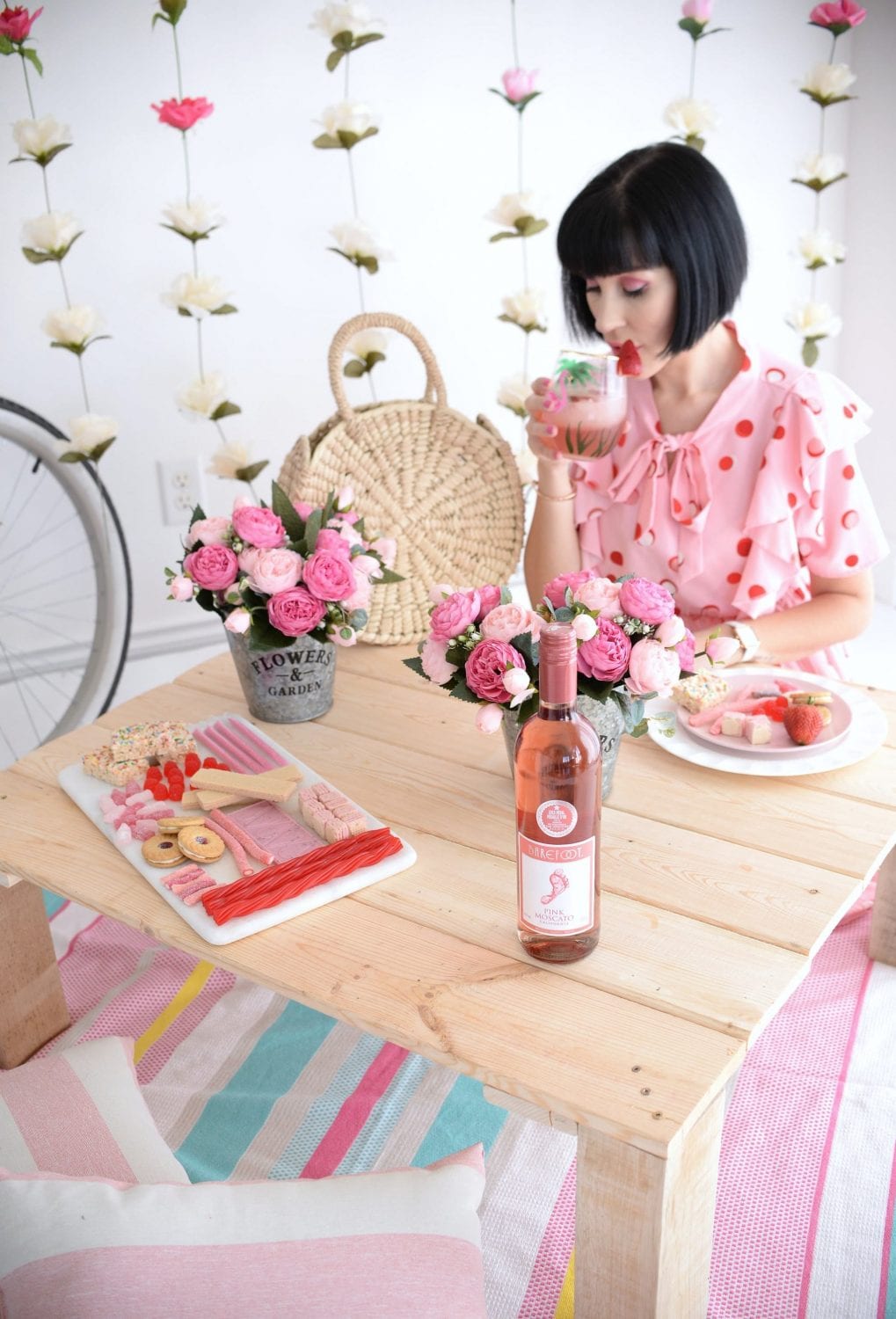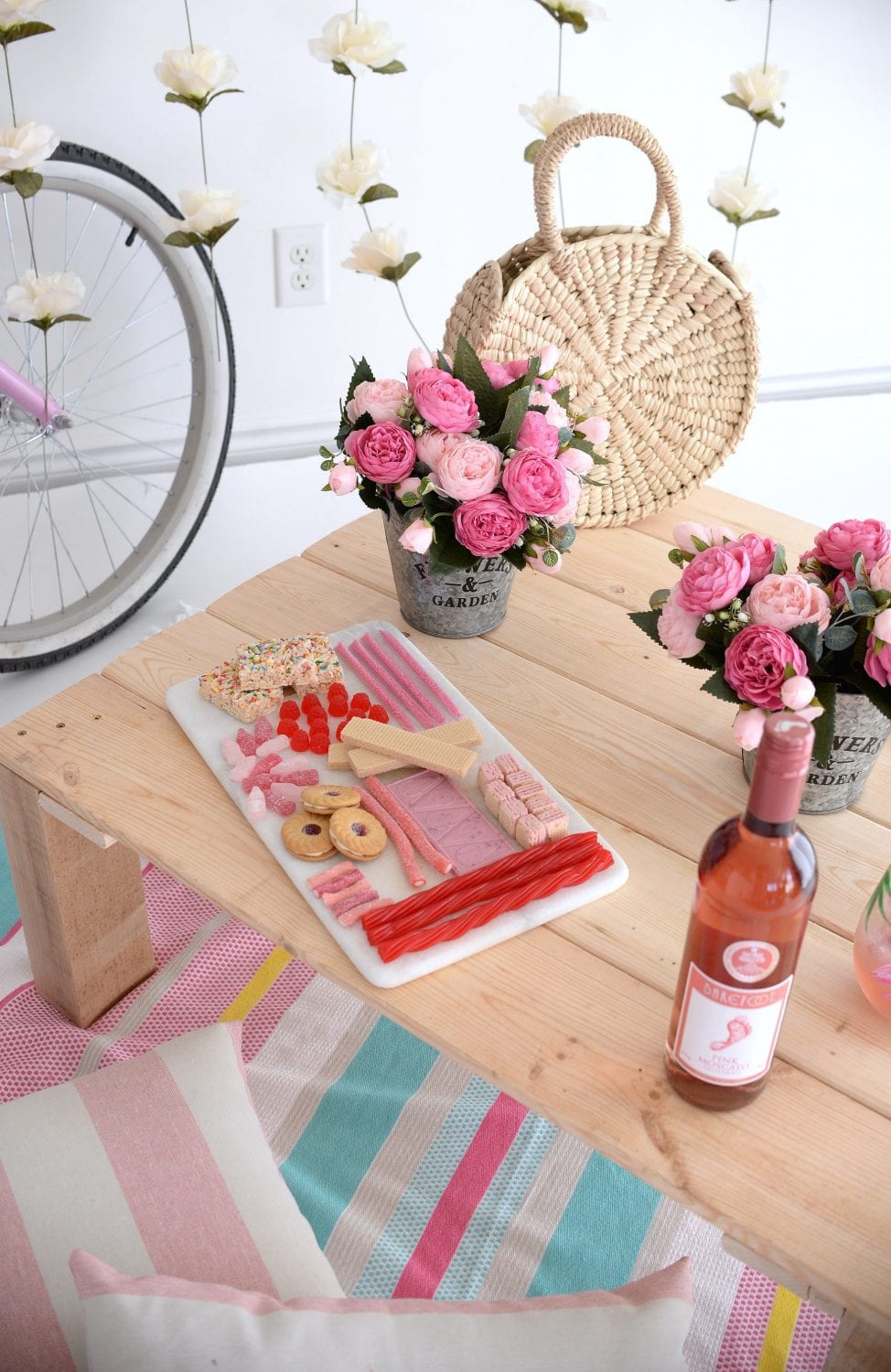 Since you can't lie on your back and soak up the sun, pull out some board games or deck of cards for after you eat (or even while you're snacking). Since playing games help stimulate the brain, you'll not only be having fun, but you'll be practicing essential cognitive skills. Derek and I have been collecting board games for as long as I can remember, and it's an excellent way to bring a little laugher into your life. If you're not laughing, you're not playing the games right. It's like a "side effect" to playing, and we all know having a good time and smiling can help reduce stress during these difficult times. It's also said to release endorphins and create that "feel-good" chemical in your brain. Finally, outside of just being fun, it can bring a relationship closer together (and after a few months in quarantine with someone) we might just need that.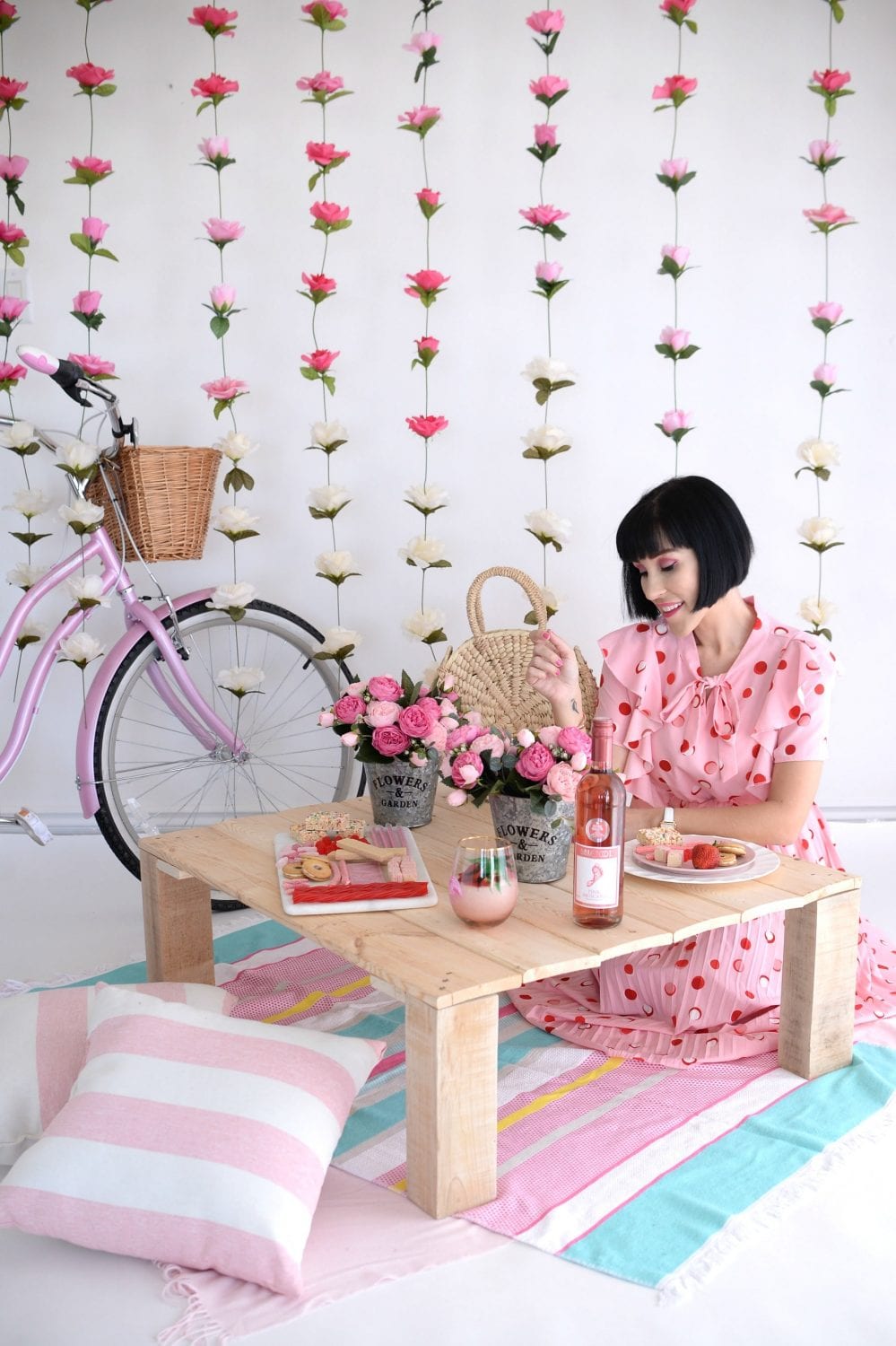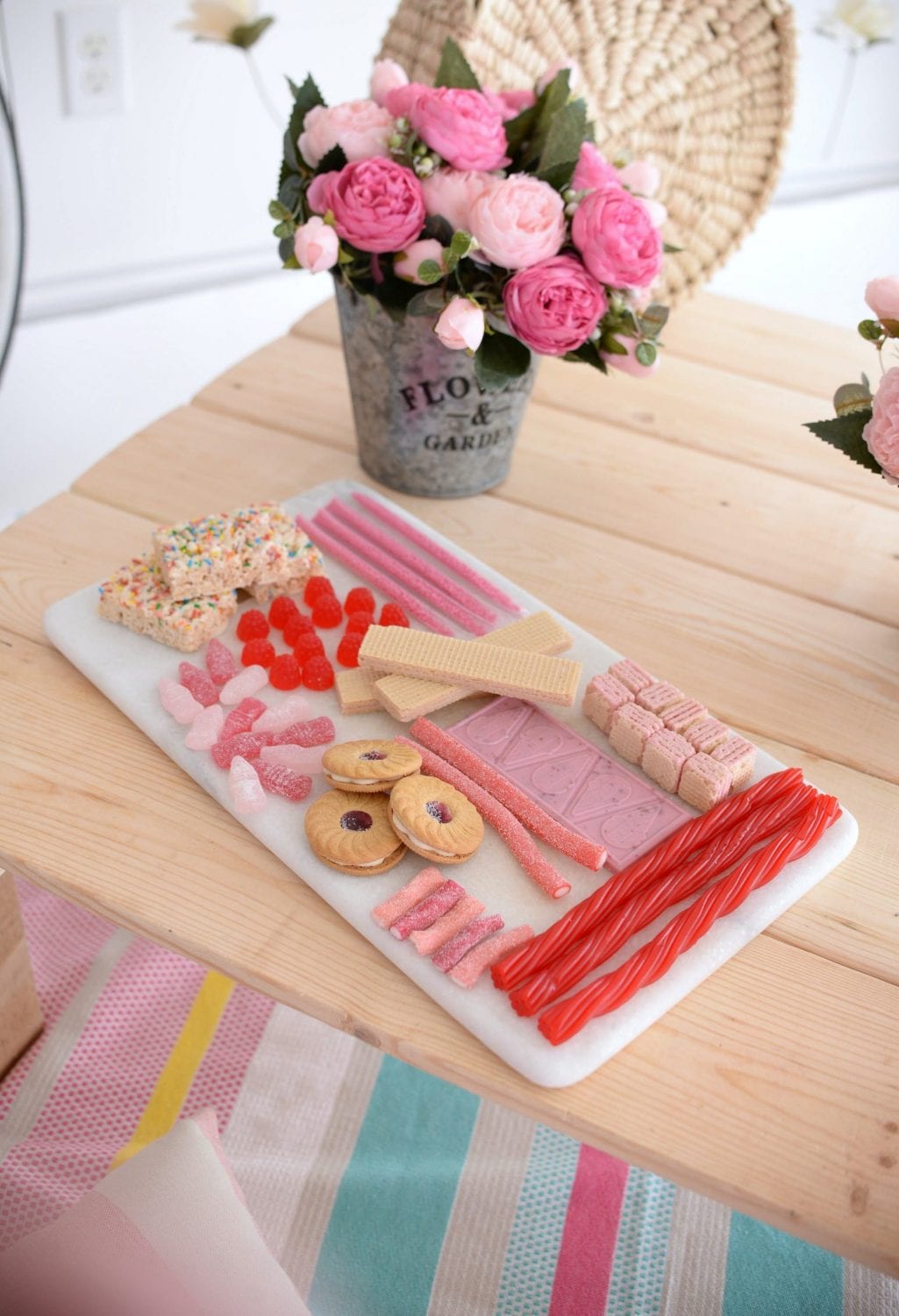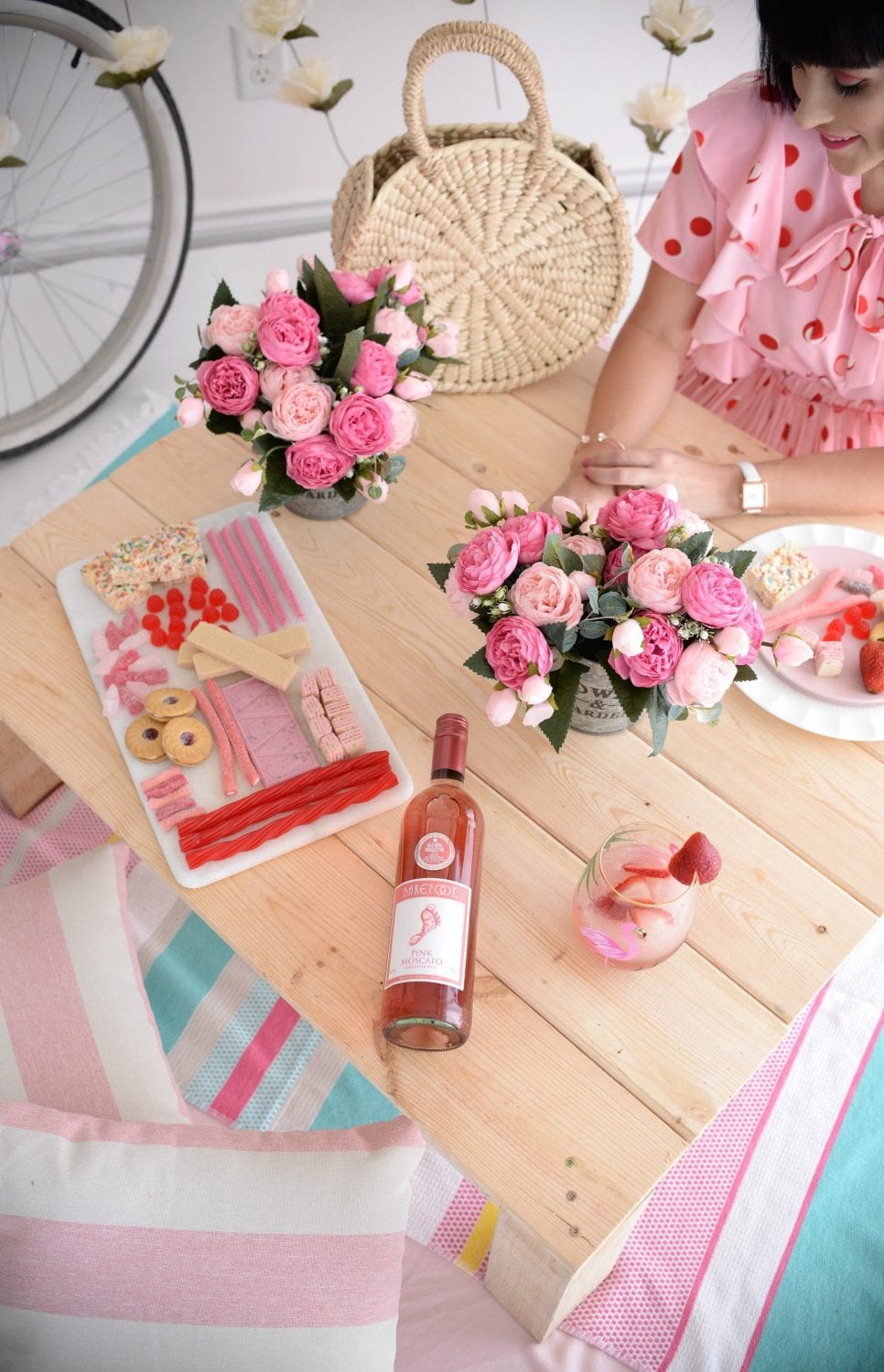 Scroll back into your Spotify archives and press play on your favourite tunes from last summer. Sometimes a song is all you need to transport you to sunnier days.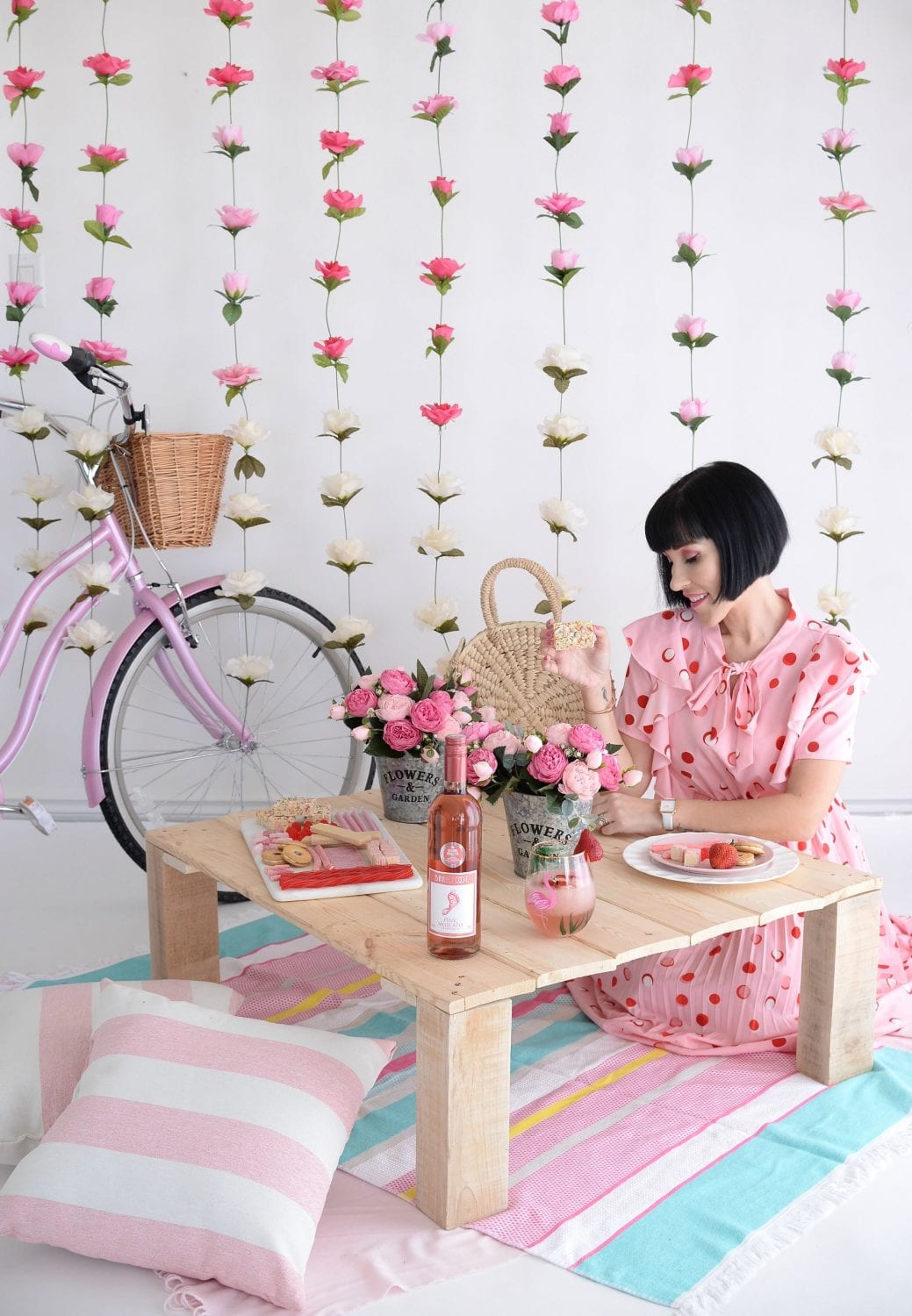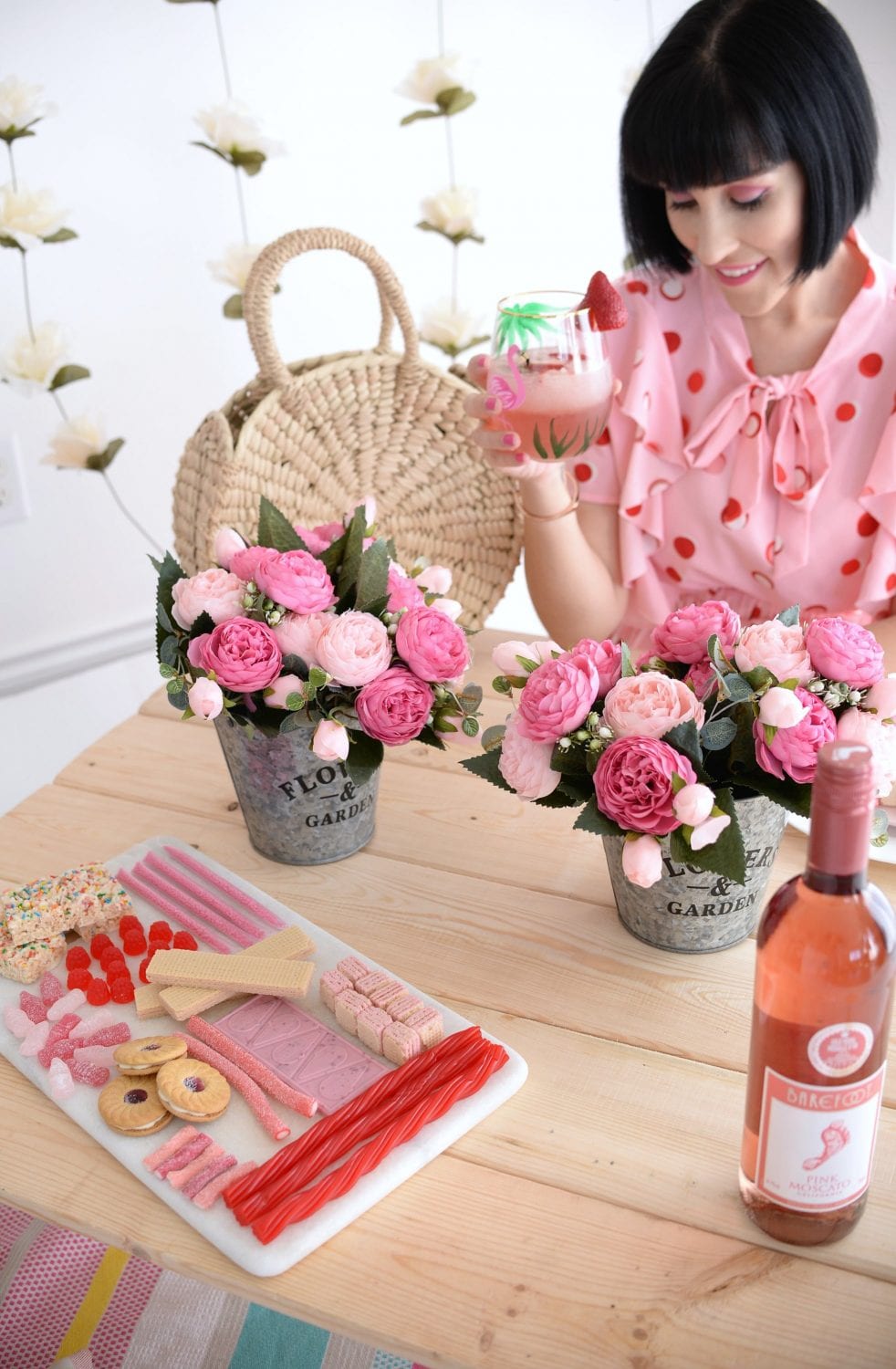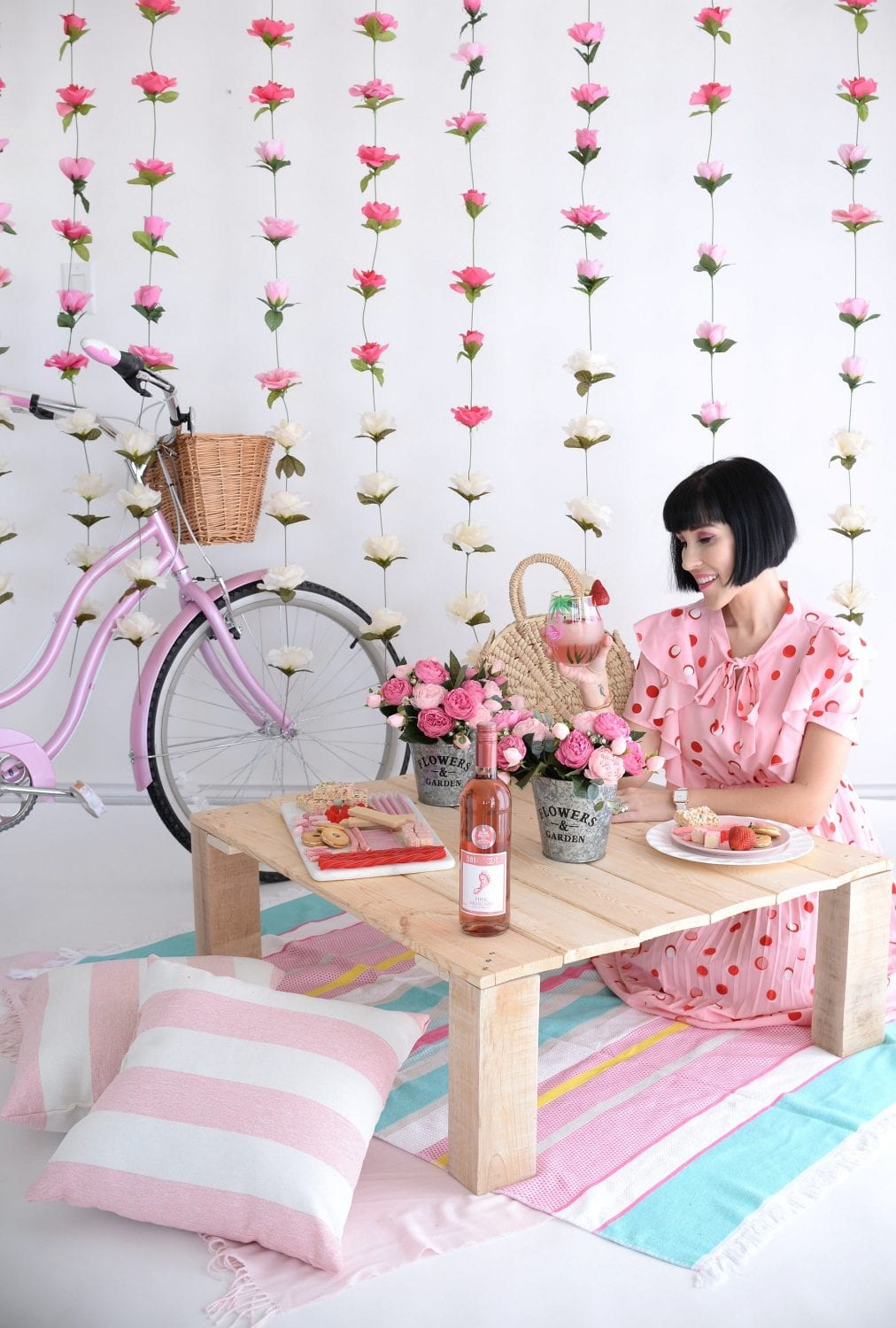 Disclosure: This post was sponsored by Barefoot Wine, but all opinions on this blog are my own. I also want to thank you for supporting the brands that support my blog.