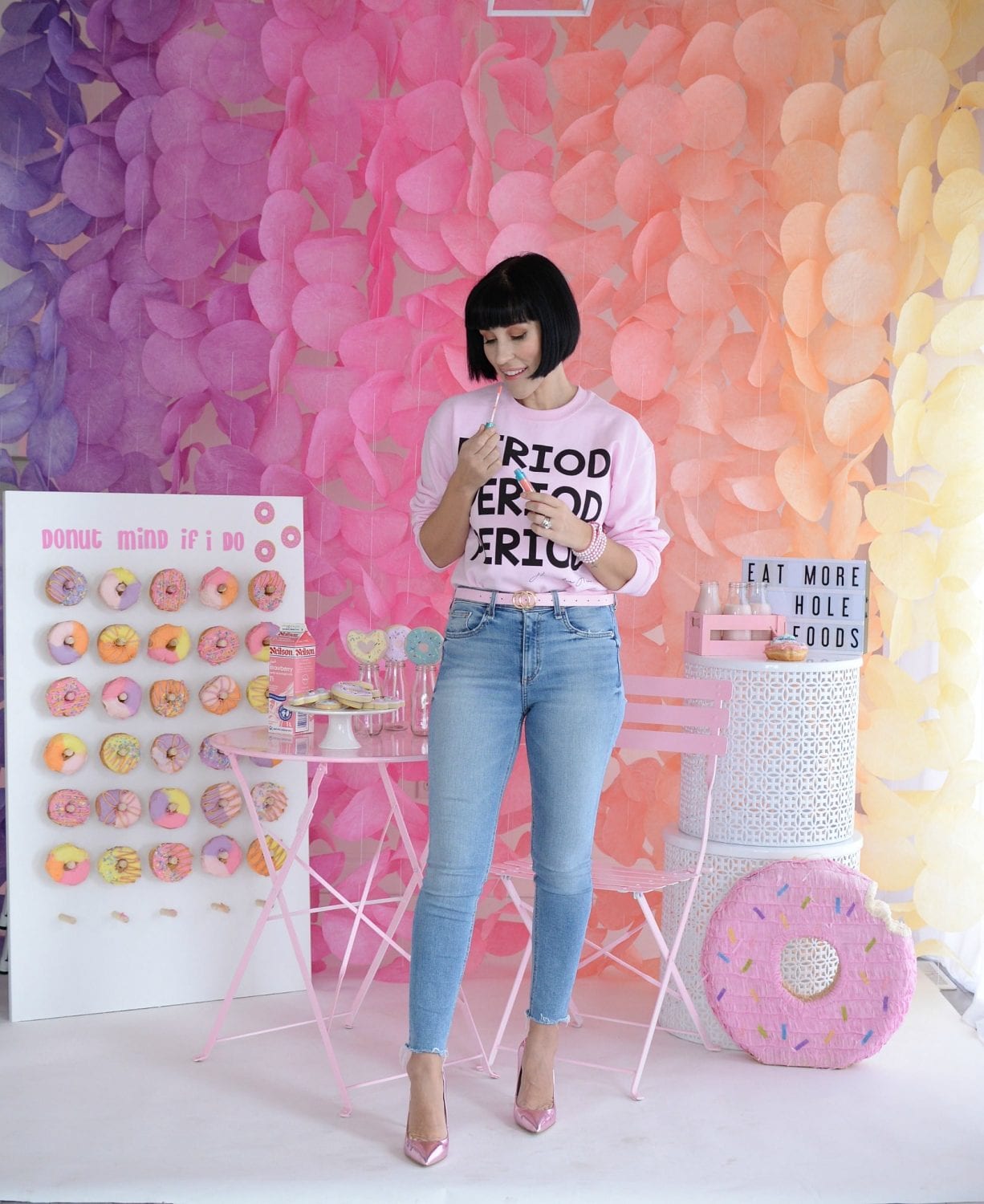 At-Home Quarantine Makeup Look Featuring tarte
As we jump into work 11 of self-distancing and staying home, it's safe to say we all have our quarantine beauty routines down. Whether that's upping your skincare game or playing around with some new makeup trends, chances are you'll revert back to your normal routine once the social distancing measures have been lifted. In the meantime, if you're looking for that stunning, "no makeup" makeup look or a barely-there look, tarte has a ton of products to help enhance your natural beauty. Although I tend to reach for bolder, more colourful shades, it's been fun to play with nudes over these past few weeks.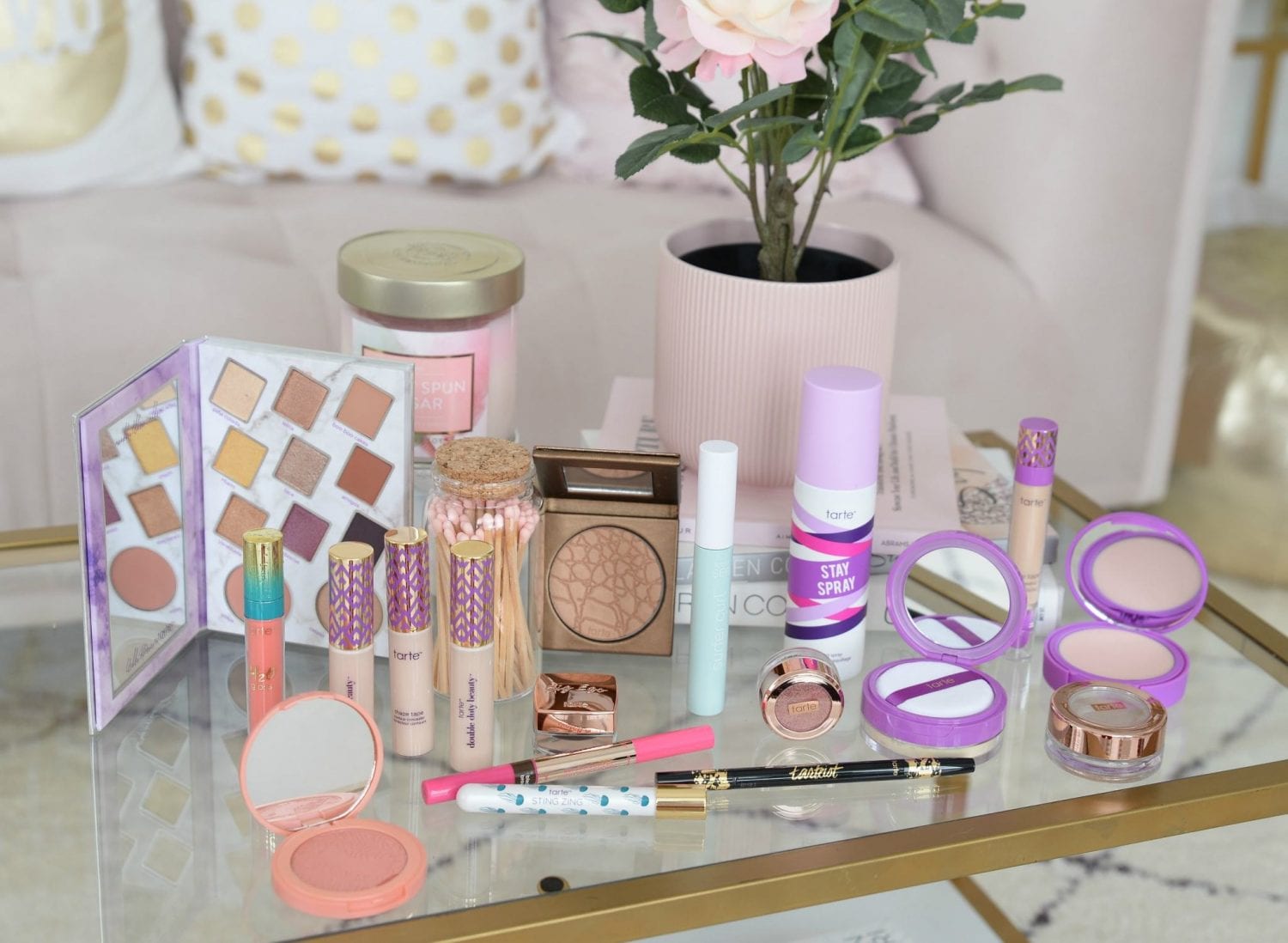 The basic essential when it comes to the eyes, is eyeshadows. It can instantly open, line, define, highlight the eye area in the matter of seconds. Even though you might want to stock up on every shade of the rainbow for spring, it's best to start with carefully curated ones. This is where an eyeshadow palette comes into play. The Lele Pons x tarte collaboration is full of golden-bronze shades perfect for those hot summer months. Of course, each shade features the brand's Amazonian clay formula for rich and creamy, longwearing staying power paired with mineral pigments that not only provide intense, bold and opaque coverage in a single swipe, but to soften and soothe the skin. The palette contains 9 matte and metallic warm bronzers and neutral shades, along with a warm pink blush with a matte finish and a rosy golden highlighter for adding a luminous glow to the skin. It retails for $46.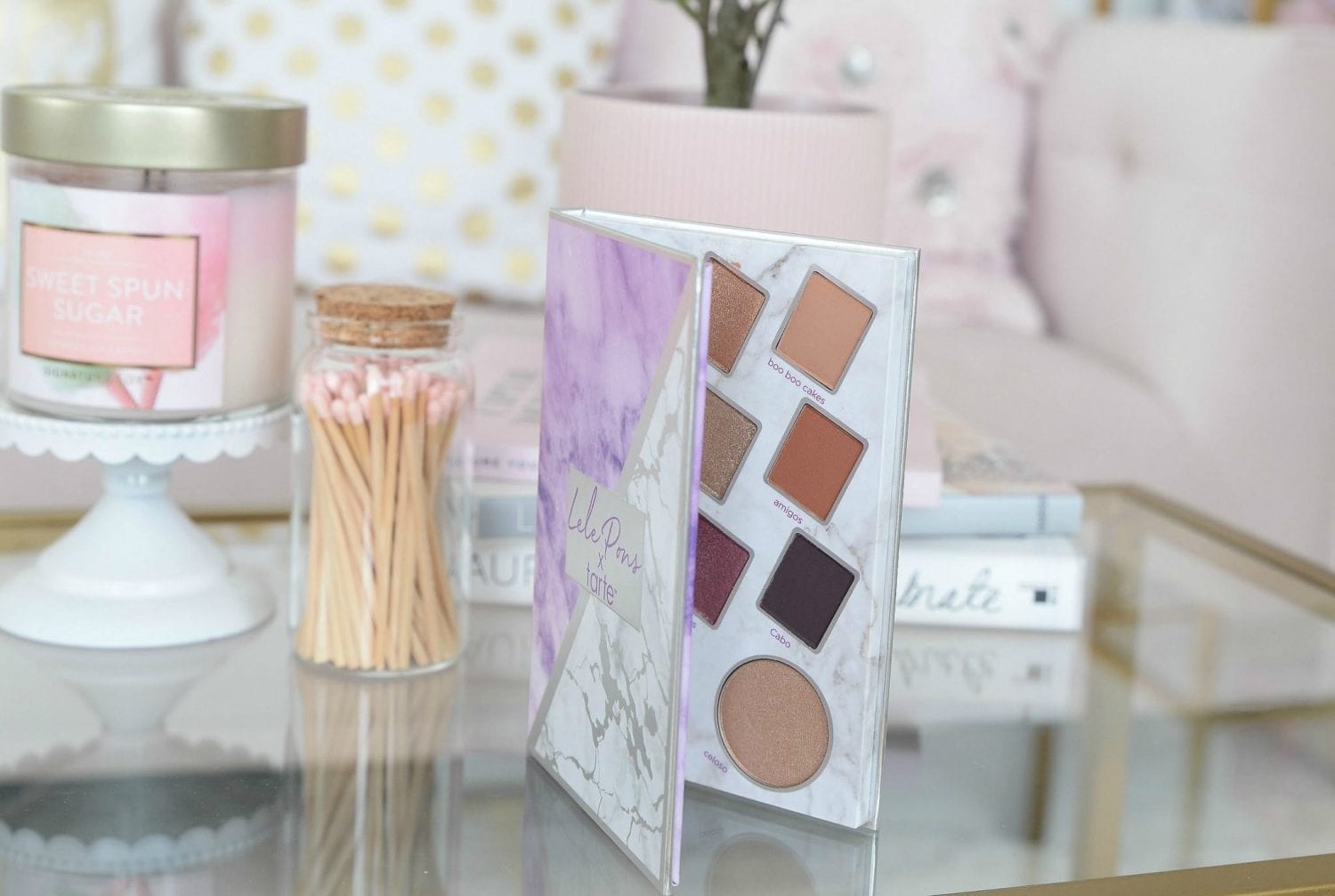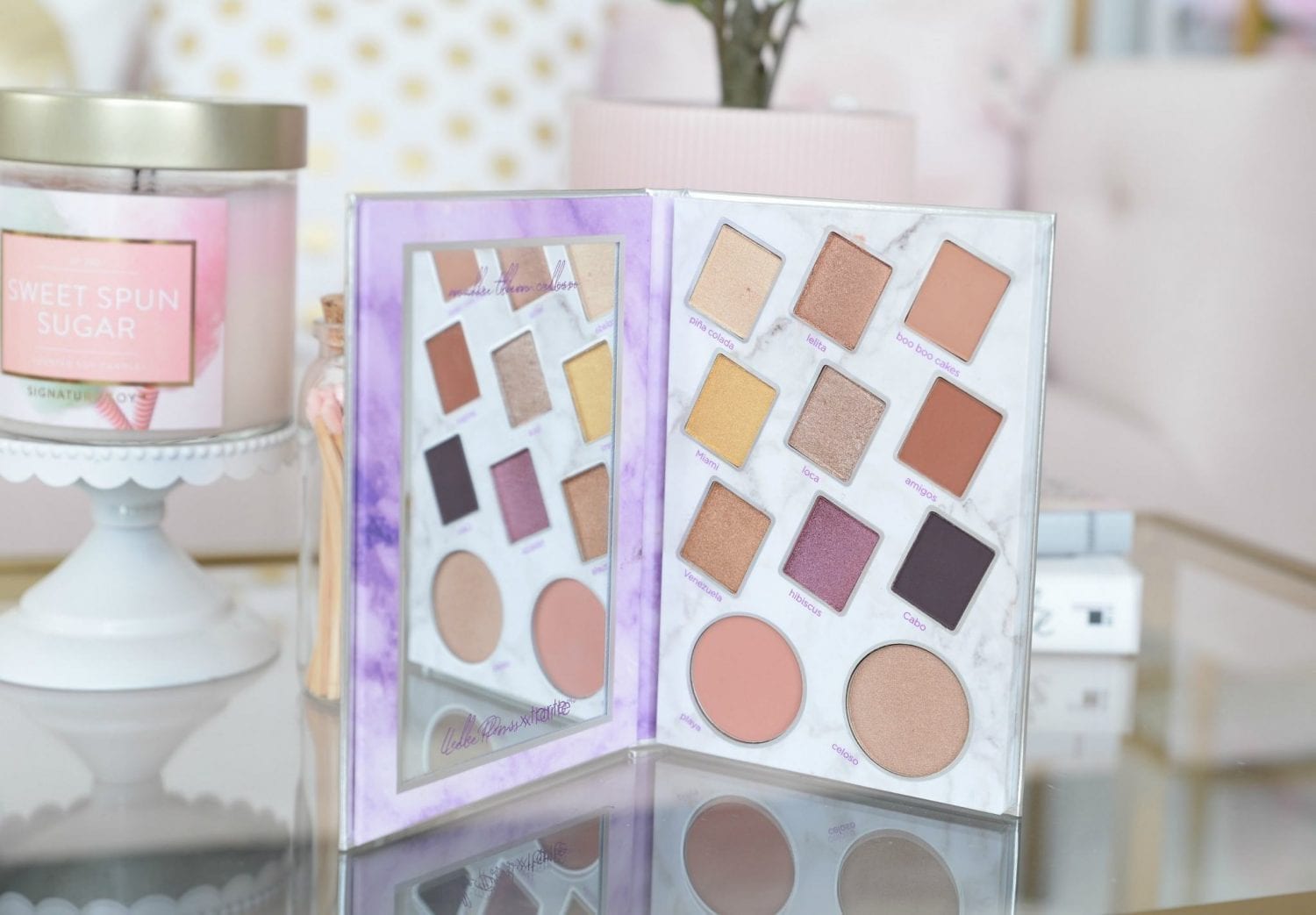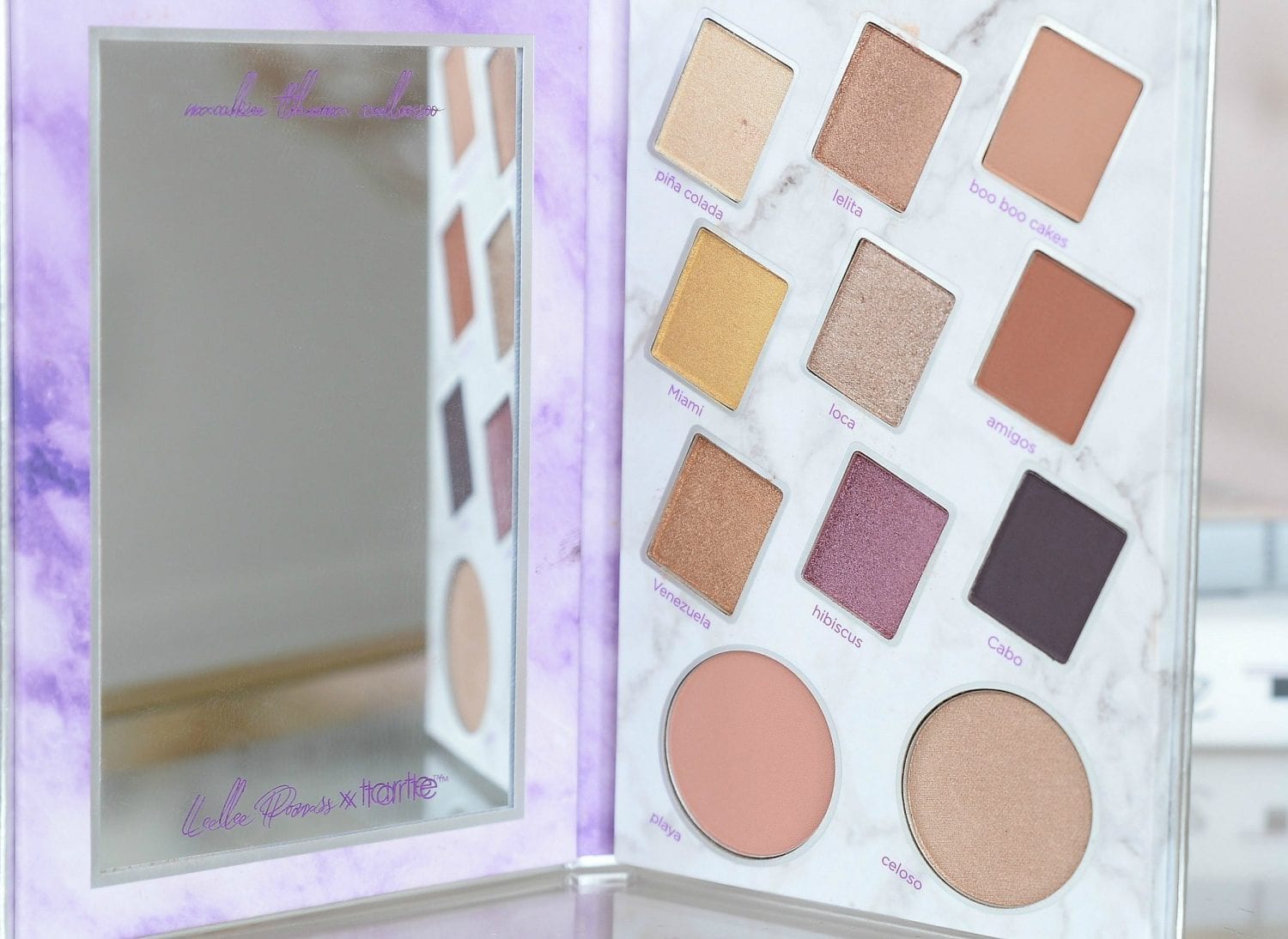 Although there's a time and place for shimmer, there's always time for metallics. If you don't want to fuss with multiple eyeshadow shades, or maybe you want to add a pop of metallic to your eye look, you're going to love the tarte Chrome Paint Shadow Pot. It's packed with so much pigmentation, you're guaranteed a foil-like finish with mega-watt glam in every swipe. This semi-loose pigment formula instantly melts into the skin with the warmth of your fingertip and creates a mirror-like effect. Although intensely bold, it stays in place the entire day without the need of a primer. It delivers a high sheen finish, like a cream, but with the blendability of a powder. Its 80% pearl pigments create an opaque coverage that's so reflective and bright, you'll be able to see it from space. It retails for $29.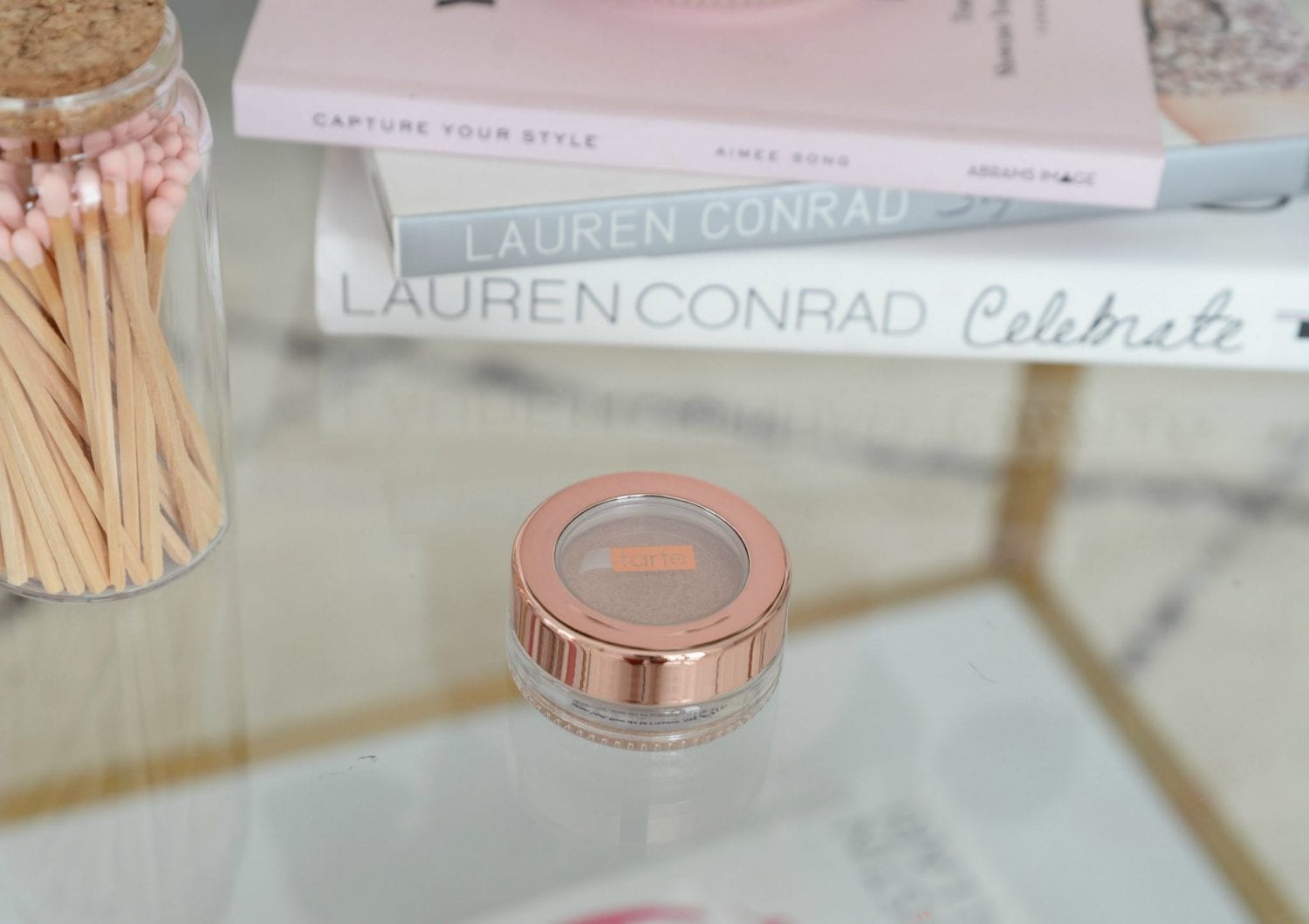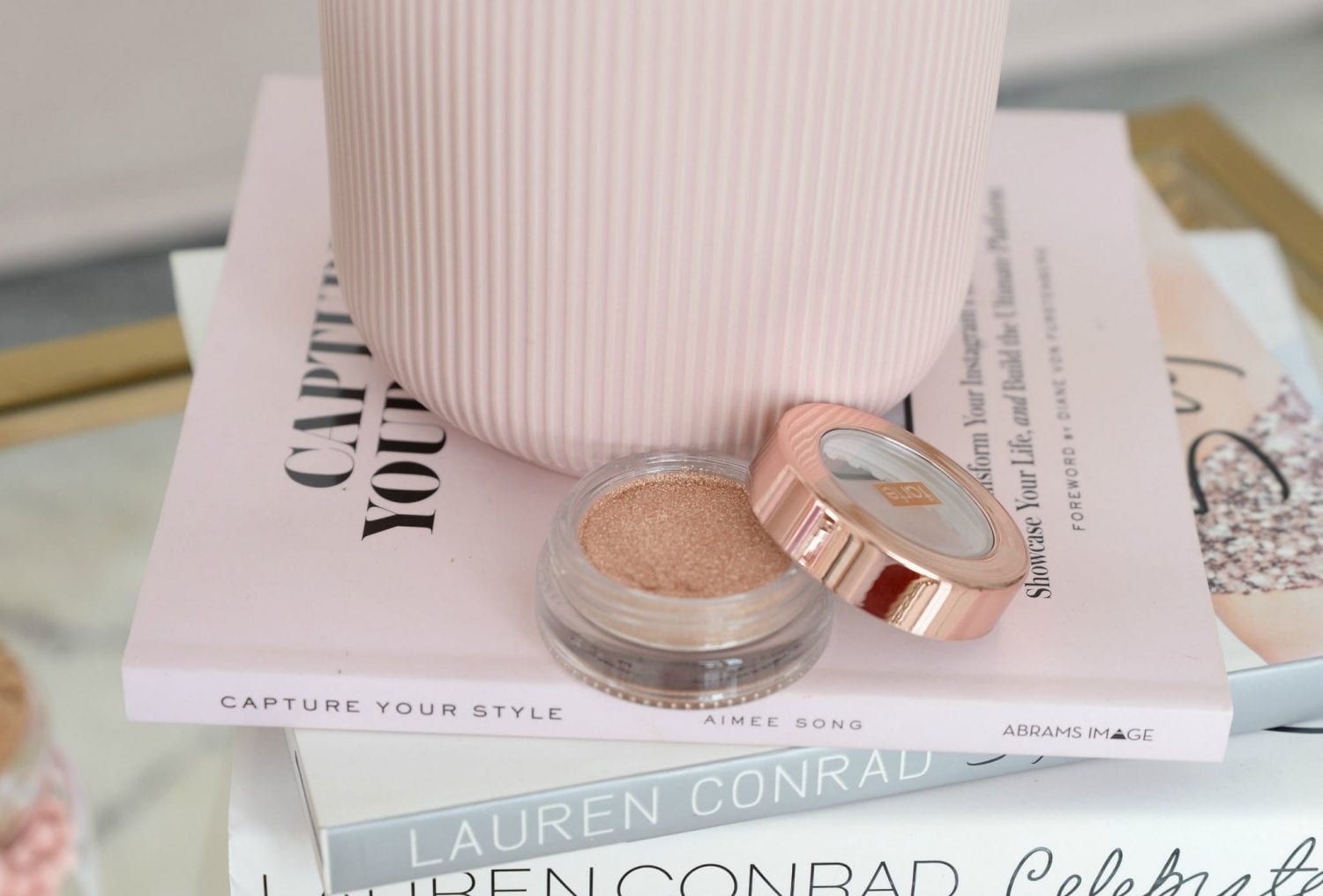 Can't decide between a liquid or pencil liner, no problem with the tarte Tarteist Double Take Eyeliner. It's the best of both worlds, features a classic black liquid liner on one side and a rich and creamy pencil on the other. Depending on your mood, style or desired look, this liner can do it all. If you're looking to be a little daring, mix and match both. Line the upper eyelid with a liquid and tightline your waterline with the pencil. Not only are both ends incredibly pigmented, create a truly vibrant, bold black line, but both formulas are designed to stay in place all day. Its mineral pigments actually help to soothe and soften the lash line, no pulling or tugging on delicate eye areas. It retails for $32.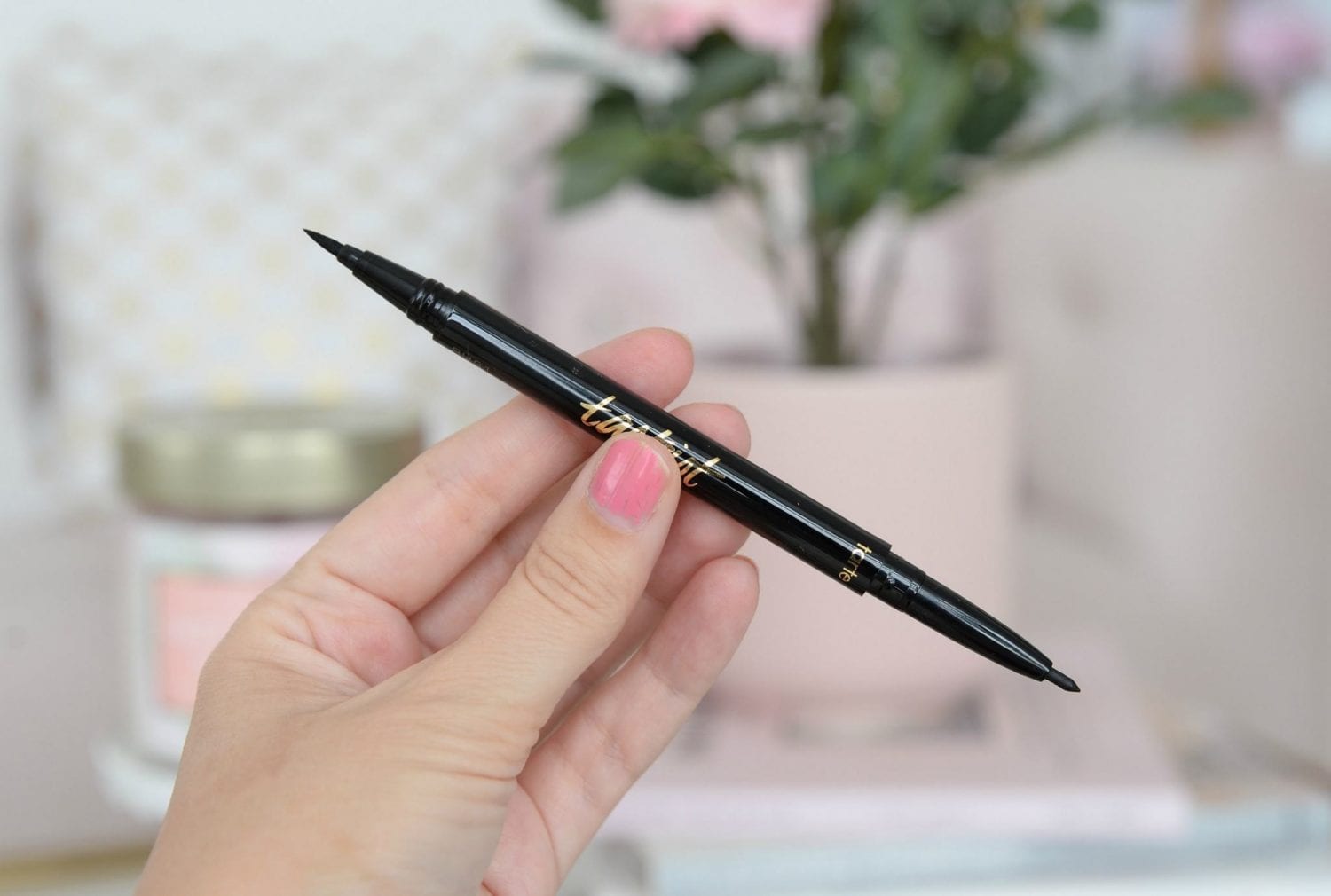 Sometimes you just want a little lift, without trying too hard. This is exactly what the tarte SEA Surfer Curl Volumizing Mascara can achieve with your lashes. This lash-lifting mascara not only adds instant volume, but lift too. Although it's designed to help create mega lift in those hard to reach areas, like your inner corner and bottom lashes, it also adds length too. It manages to separate each lash, hold a curl and keep the lashes fluffy soft thanks to its algae extract formula. Its innovated brush effortlessly allows you to reach every single lash for mega drama. It has the perfect balance between wet and dry formula, that spreads on evenly and combs through each lash with ease. It gives instant volume in a single coat, but you can totally build up to a bolder look. It retails for $30.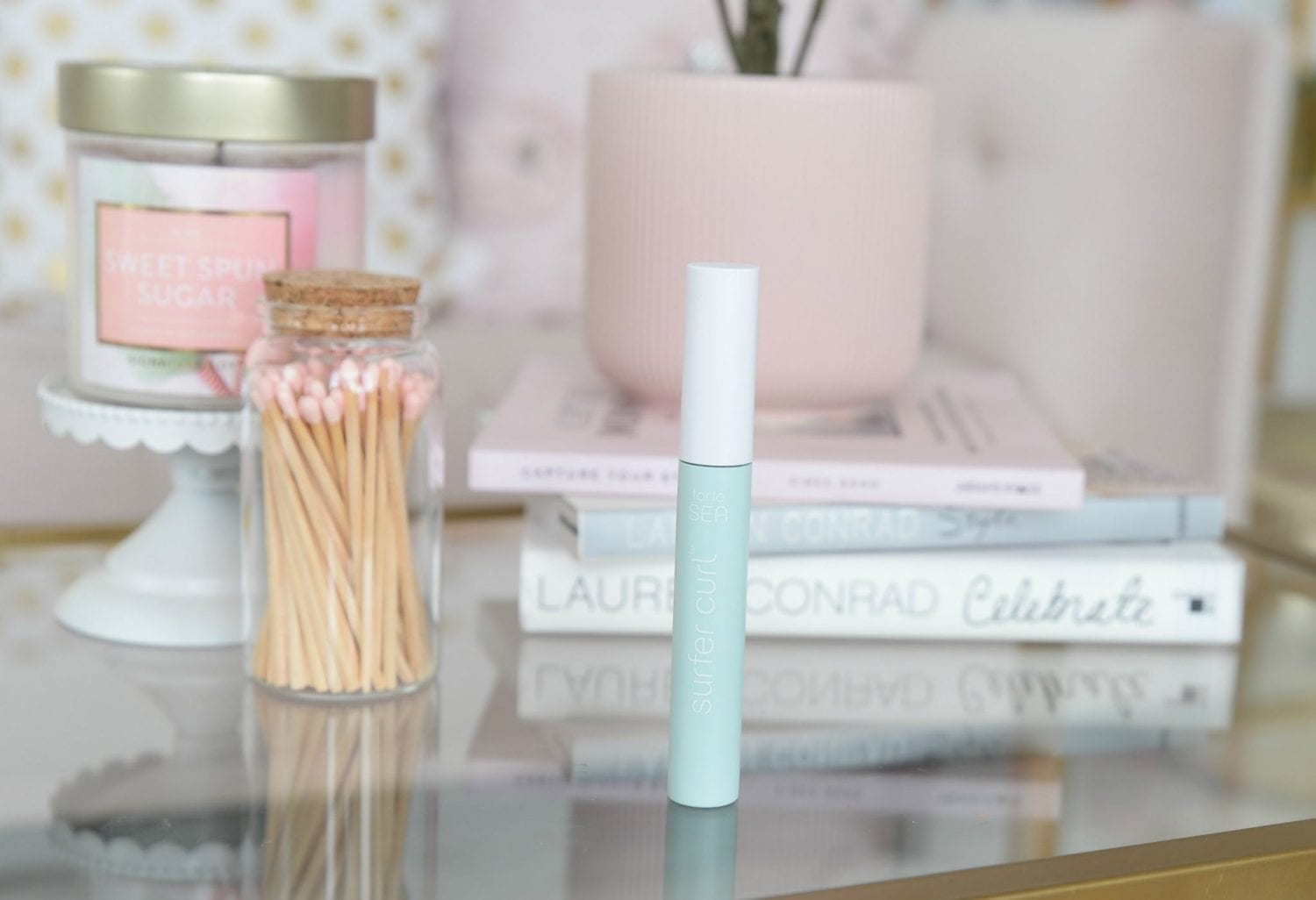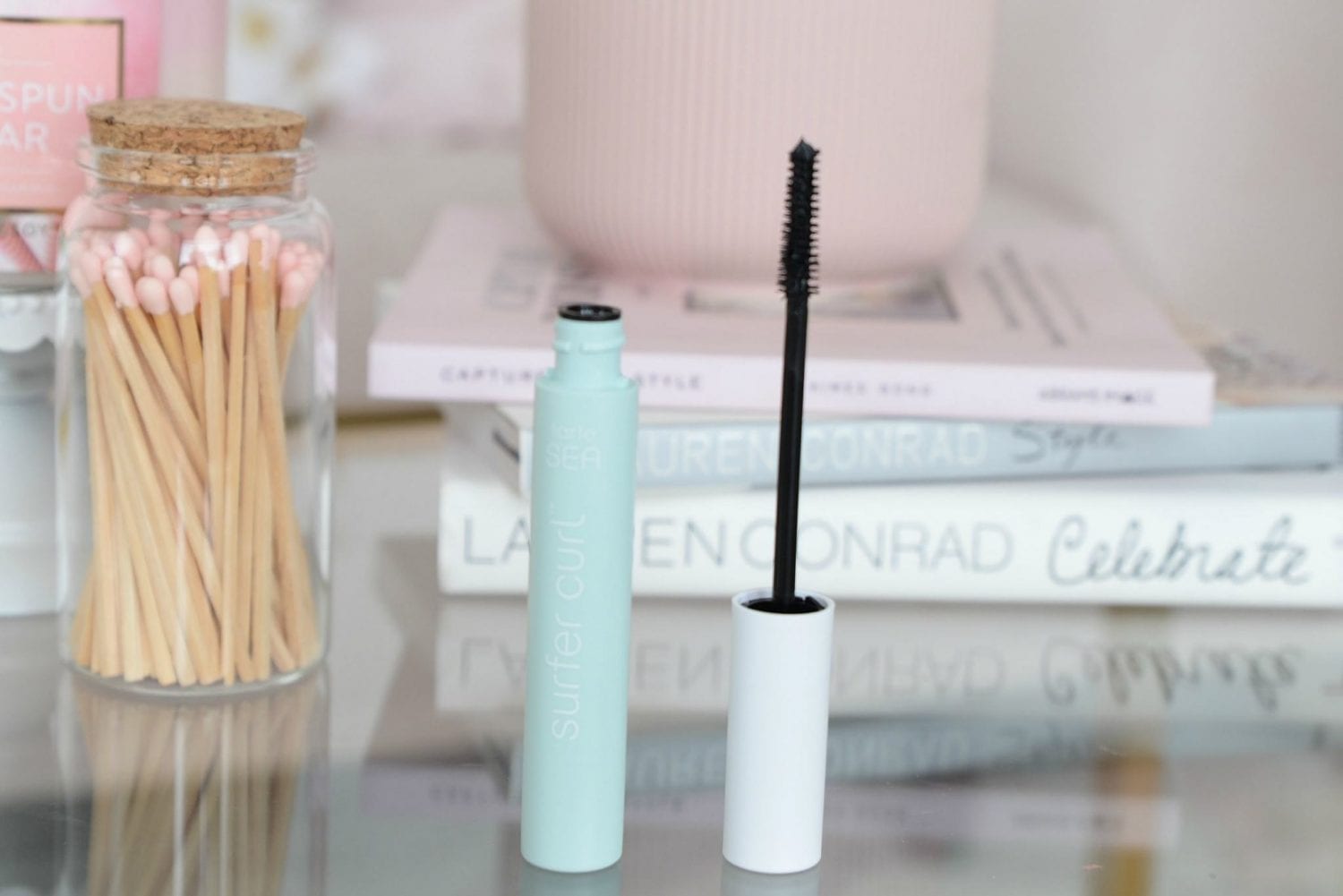 Even if you're not going to wear foundation, smoothing out the complexion is never a bad idea. Some say the new tarte Double Duty Beauty Shape Tape Pore & Prime Balm is a dupe for the Tatcha Silk Canvas Protective primer, but having tried both, I much prefer this version. It's formulated with vitamin E and sunflower seed oil to not only help blur imperfection and smooth pores, but it actually helps to hydrate (something the Tatcha formula doesn't). It manages to control oil throughout the entire day, helping to prolong the wear time of your makeup, if you do decide to wear foundation, without drying it out. This balm-like primer features an unique silicone-like texture that not only melts into the skin like butter, it actually helps your foundation glide on smoother and more seamlessly. It does an amazing job at creating a perfectly smooth and flawless finish, diminishing fine lines and pores. It retails for $32.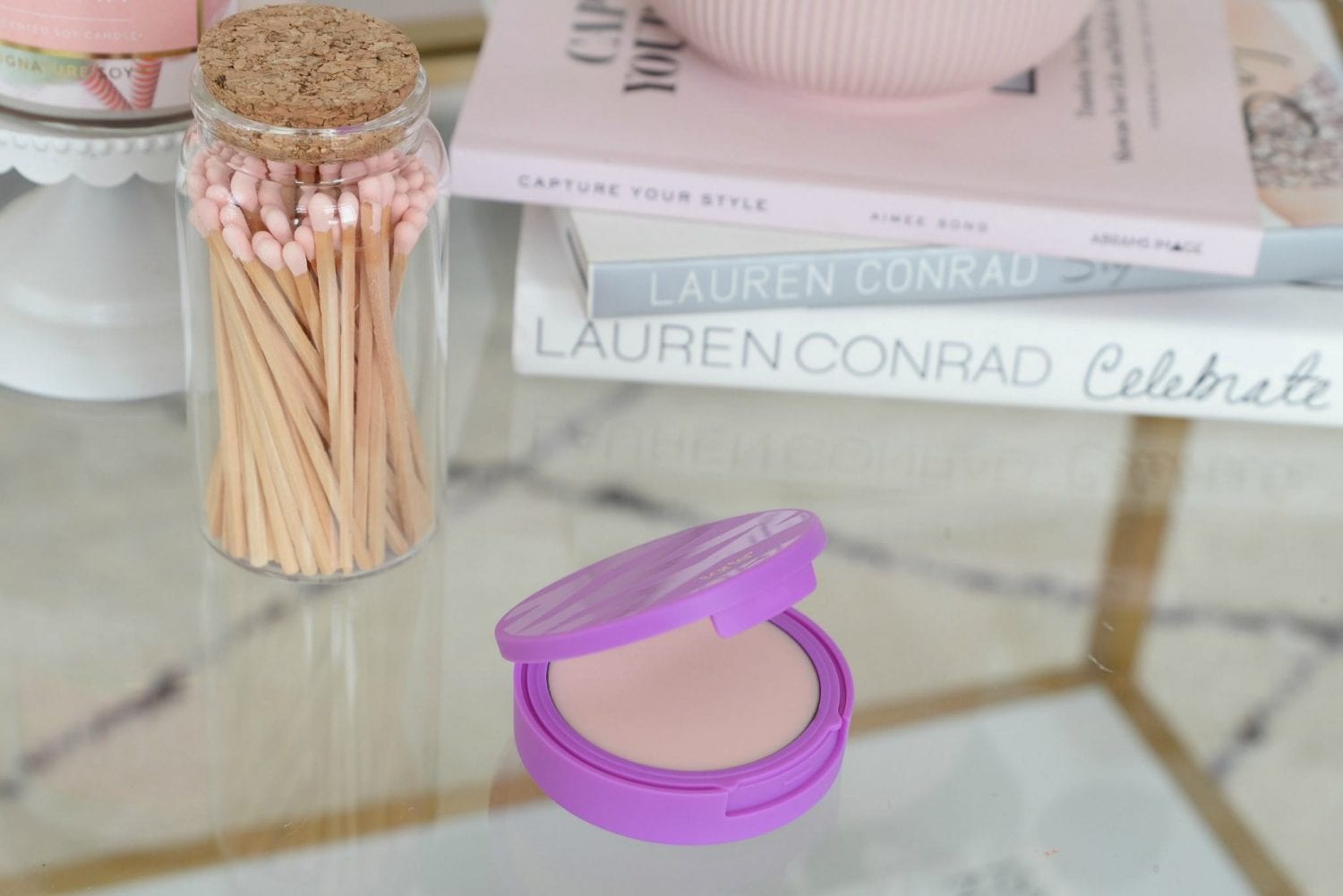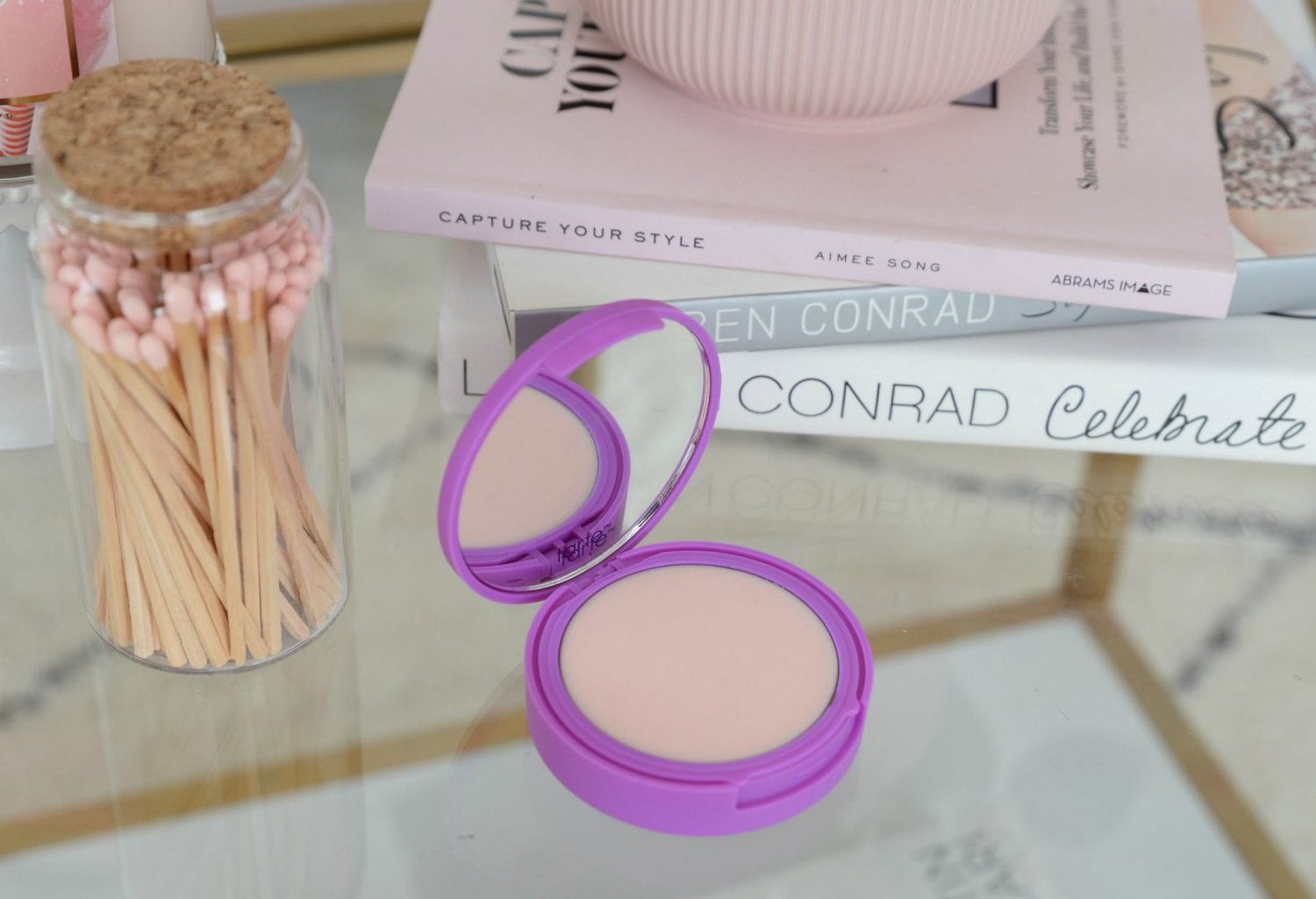 For someone who has extremely dry skin, I never felt the need to set my foundation, until I started using the tarte Shape Tape Setting Powder. I now get the hype around the entire Shape Tape collection. Its silky-soft texture melts into the skin, allowing you to blur, set and prolong your makeup. It helps to keep the skin shine-free all day, without clinging to dry patches or accentuating texture. The translucent shade blurs imperfections while slightly brightening the undereye area. It provides your skin with a radiant and healthy glow, while smoothing and almost filling in your pores for a completely flawless finish. It retails for $41.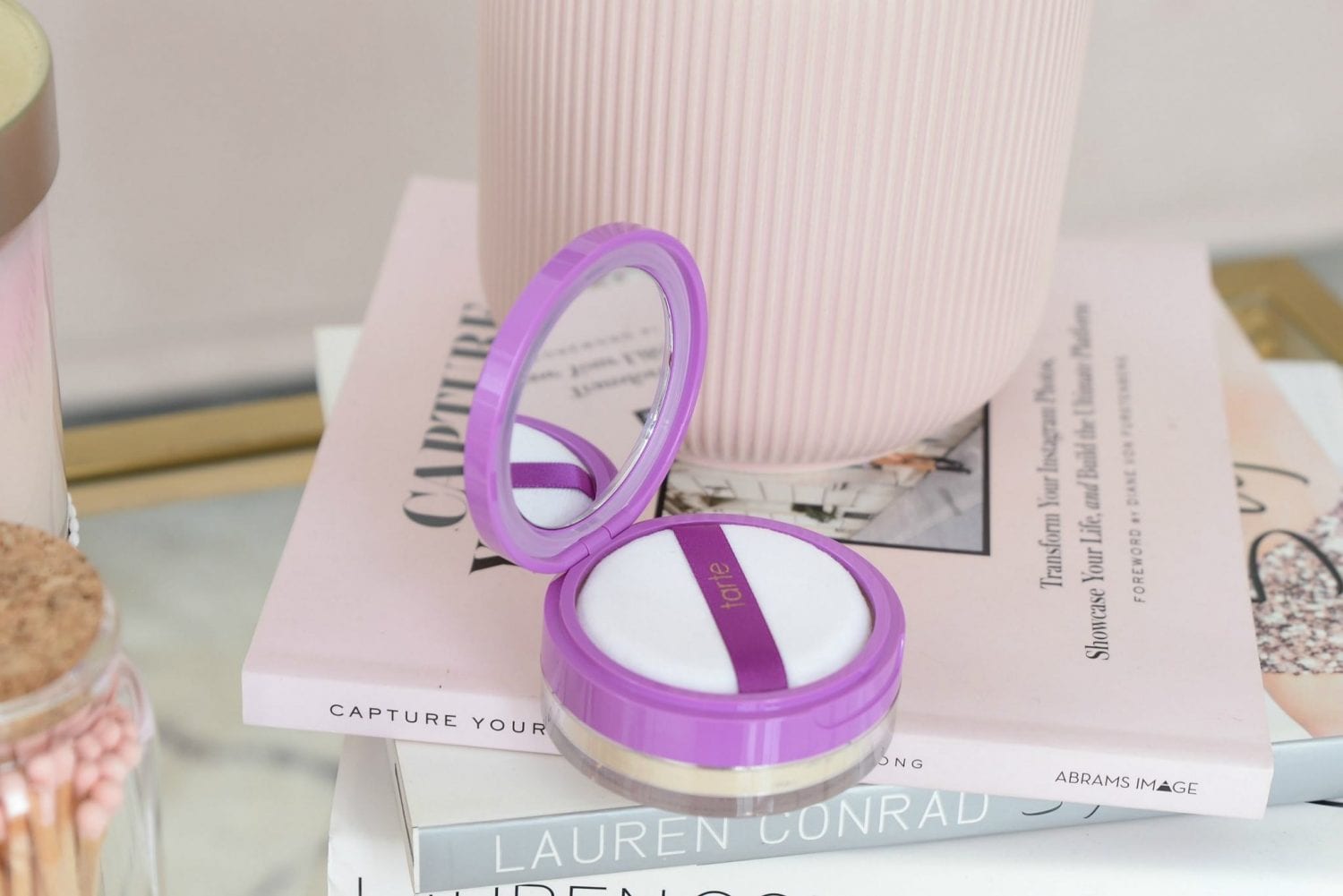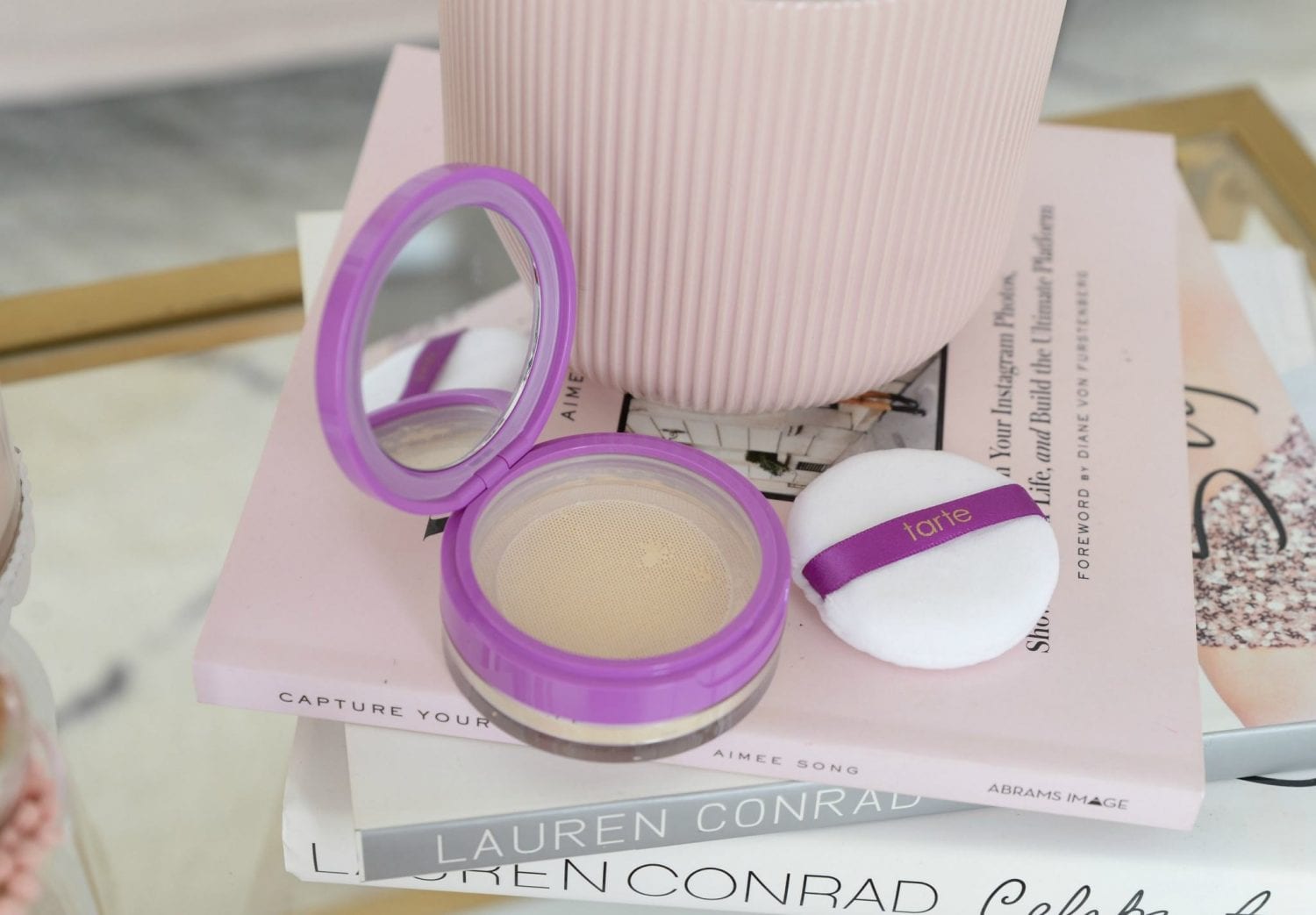 Let's talk about the iconic tarte Shape Tape Concealer for a moment, there's a reason why it quickly became America's number one concealer. Not only does it help moisturize, nourish and brighten, it provides the fullest coverage you'll ever receive with a concealer with the smallest amount possible. Its innovate full-coverage formula camouflages all major and minor imperfections, breakouts, dark circles, hyperpigmentation, dark spots and everything else your skin may throw at you. Unlike traditional concealers, this does more than just cover up imperfections, it actually contains skin loving benefits to help replenish moisture levels, brighten and boost radiance. It creates a smoother, more youthful appearance for a flawless finish. Although it's incredibly pigmented, its lightweight formula is comfortable to wear all day. It also doesn't settle into fine lines, fade or oxidize the entire day. It retails for $35.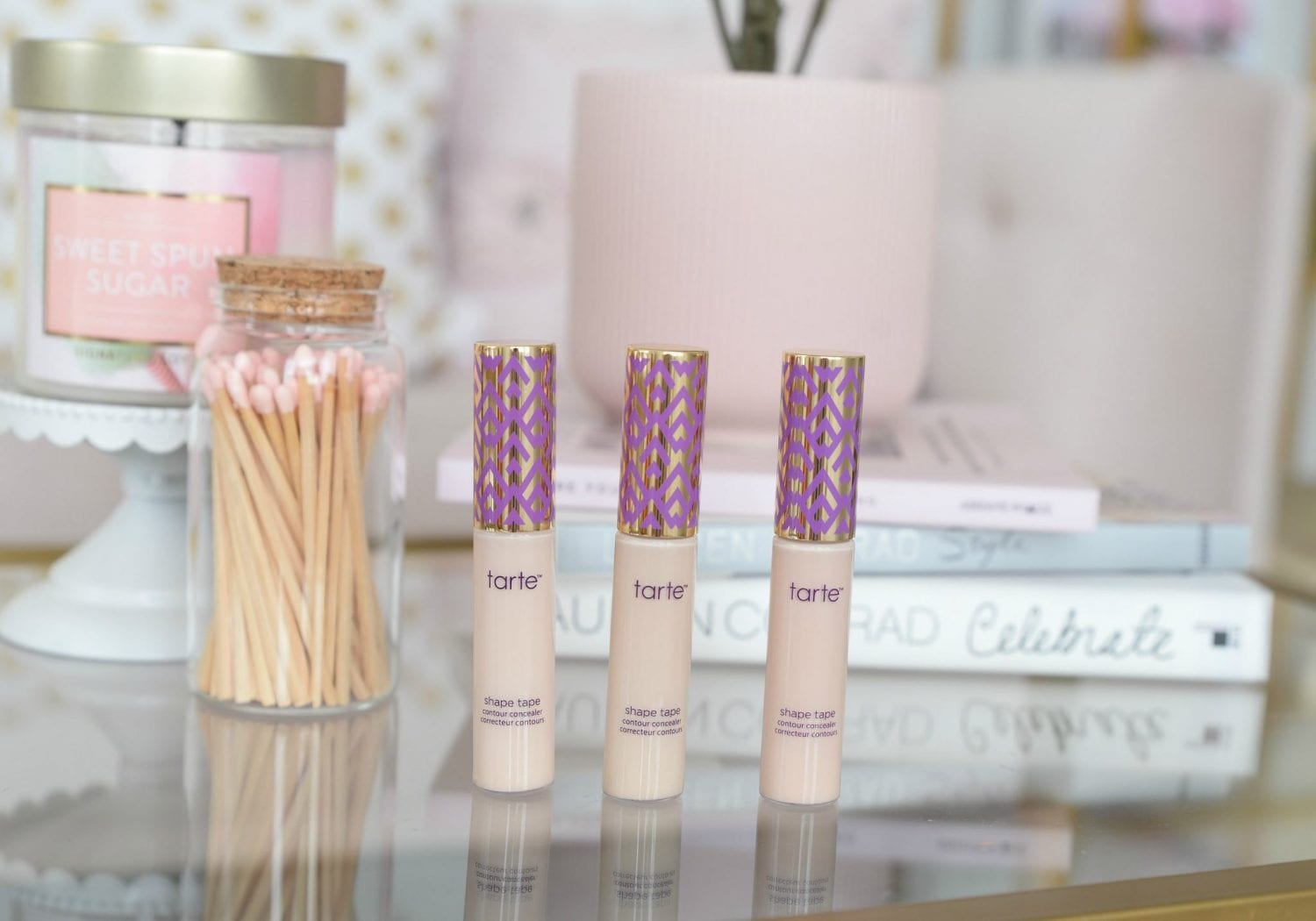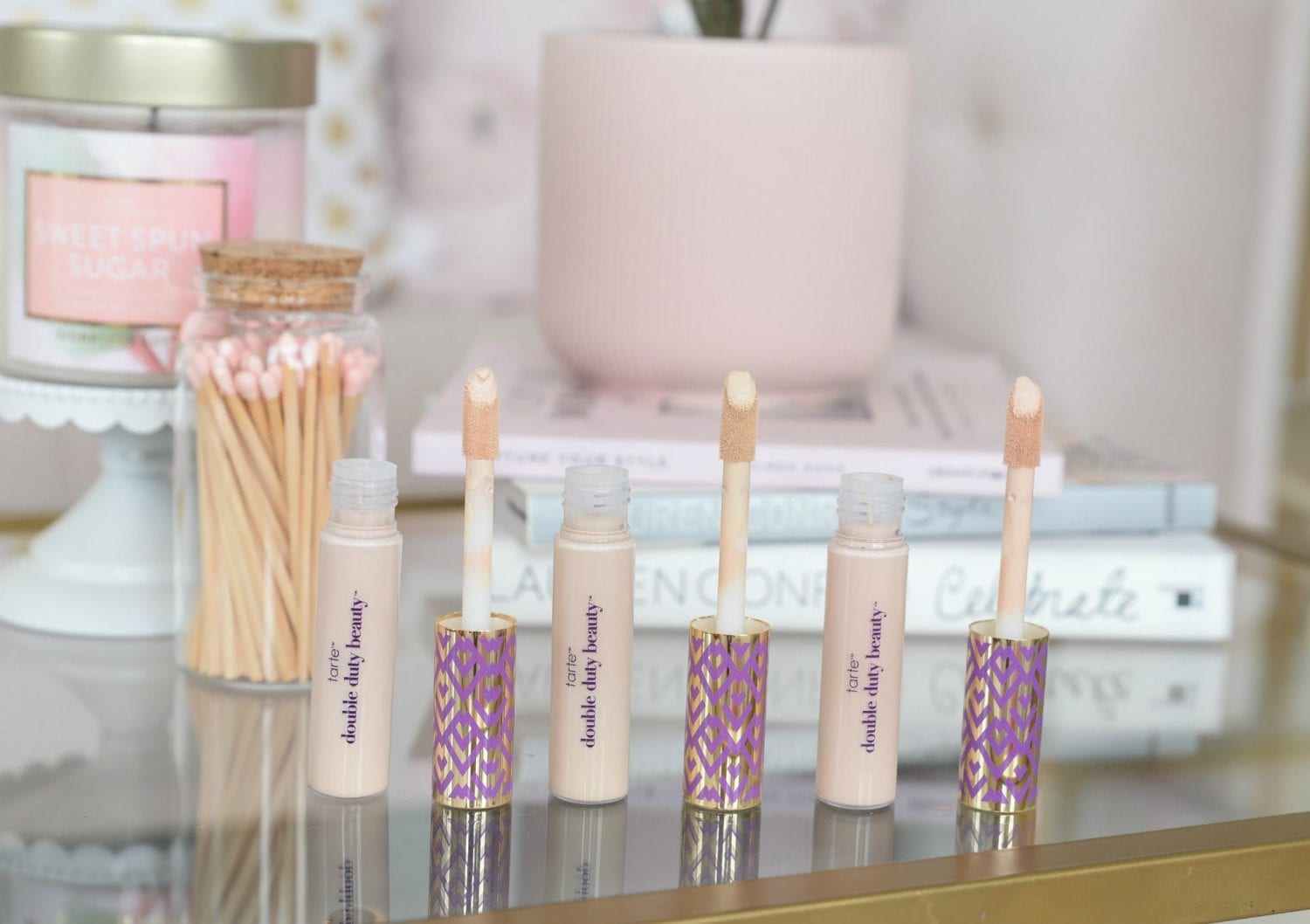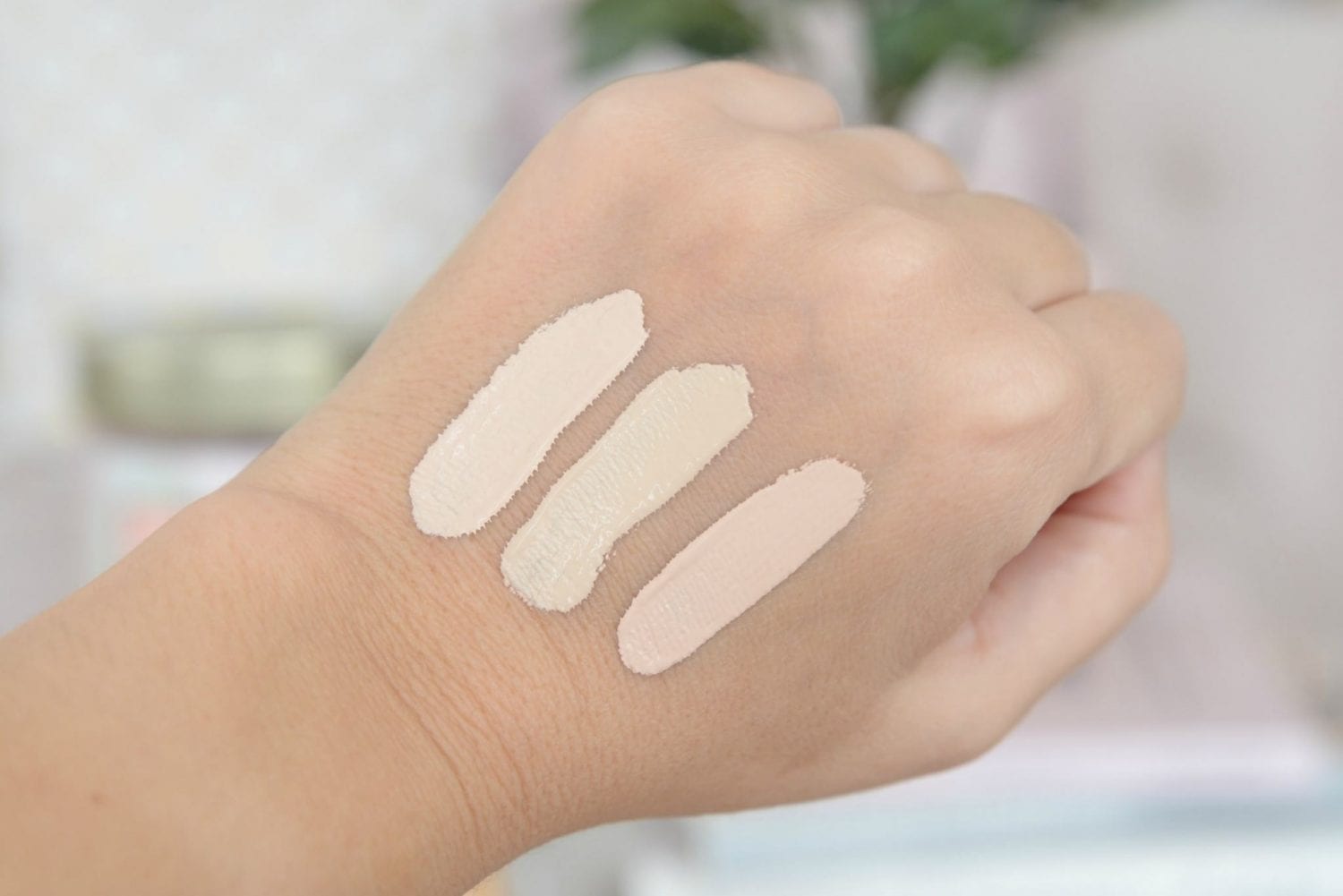 Adding a pop of colour to the cheeks is a sure way to liven up the complexion. It takes an otherwise flat and dull look and transforms it into something incredibly healthy and youthful. Tarte Amazonian Clay 12-Hour Blush in Captivating creates a natural flush peachy peach effect. Its unique formula works beautifully on all skin types, so no matter if you have oily or dry skin, it will help hydrate without looking greasy. Its finely milled texture will almost melt into the skin for a seamless look. Its intensely pigmented formula allows you to create an intense opaque pop of colour in a single swipe. You'll want to start off with a sheer layer and add more to increase and intensify the colour if you desire. Although it may come off a tad powdery, its smooth and even finish is super easy to blend out. It retails for $38.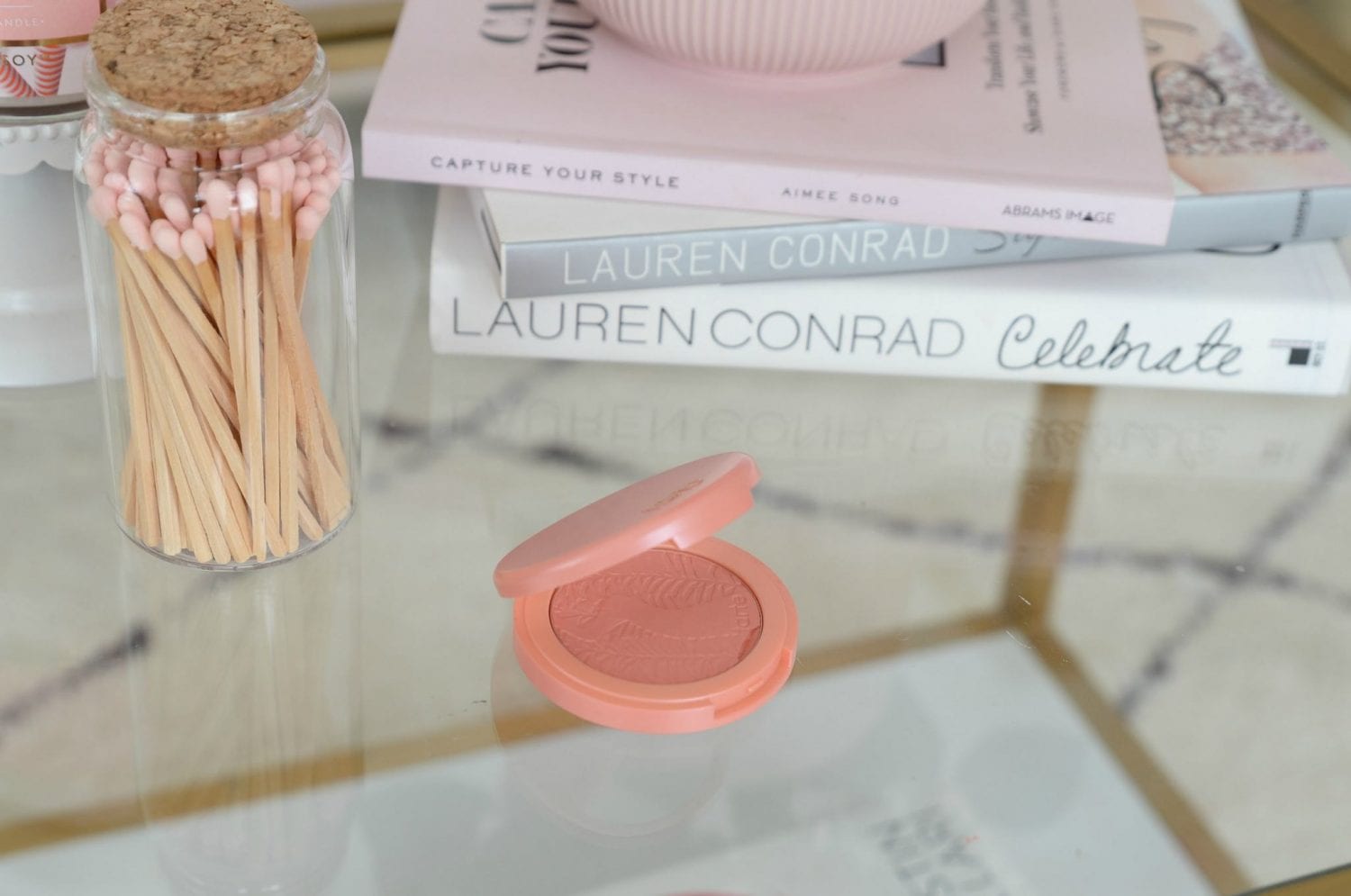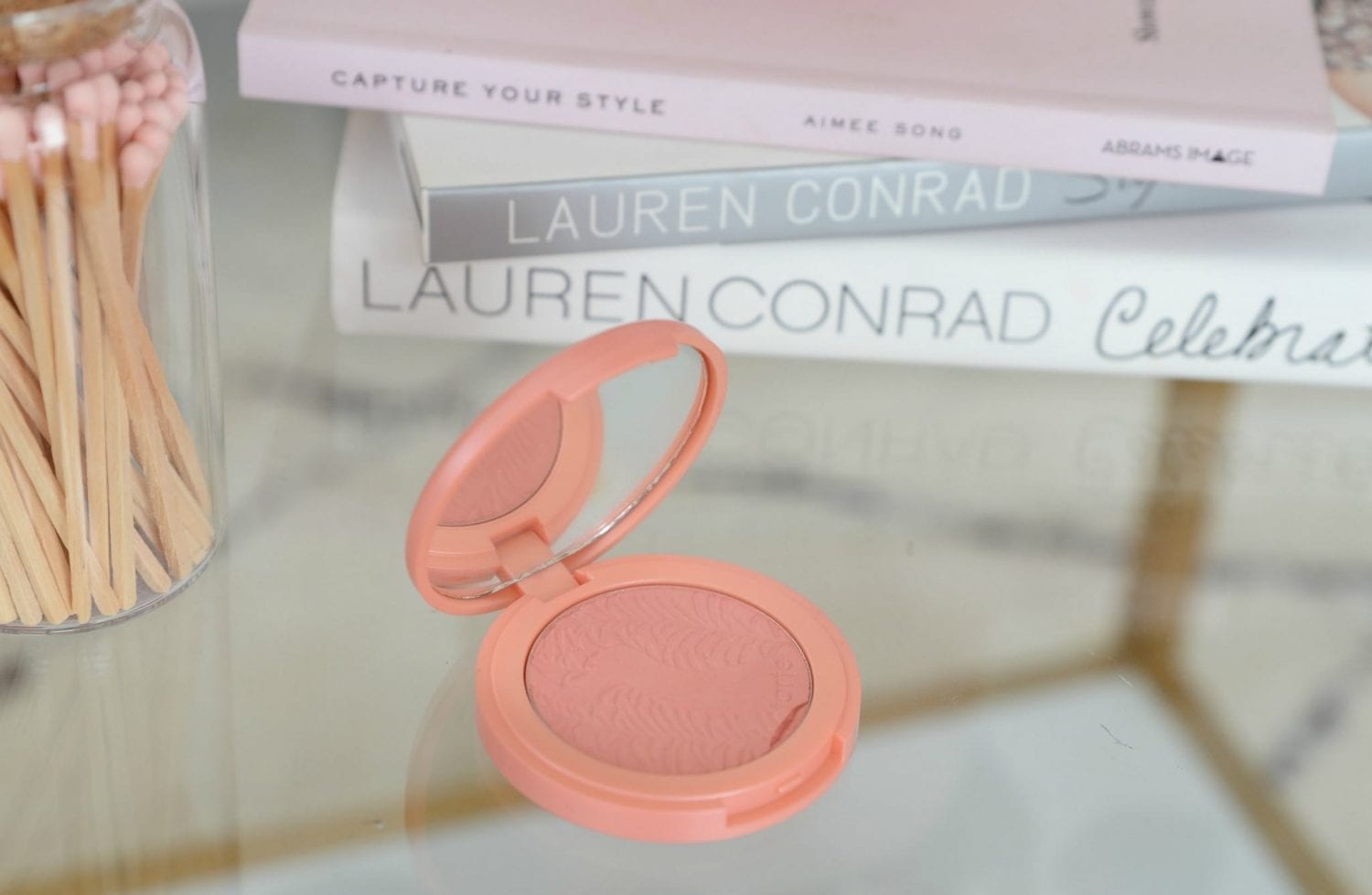 Adding a little bronzer can not only add a little warmth to the skin but help contour and create depth. The tarte Amazonian Clay Waterproof Bronzer is not your typical bronzer as it actually contains mineral pigments to help create a soft bronzing effect that never looks orange. It also consists of skin-loving ingredients to help retain skin's moisture with hydration all day long. Pair that with vitamins A and E to help fight free radicals, to help brighten the skin, and fight the signs of aging, and this becomes more than just a bronzer. This multi-tasking bronzer helps to sculpt, bronze and add dimension and depth to your look in seconds. It blends into the skin for a seamless finish, while adding a touch of lit-from-within glow. It helps to immediately warm up the complexion, without that fake shimmery effect. It retails for $40.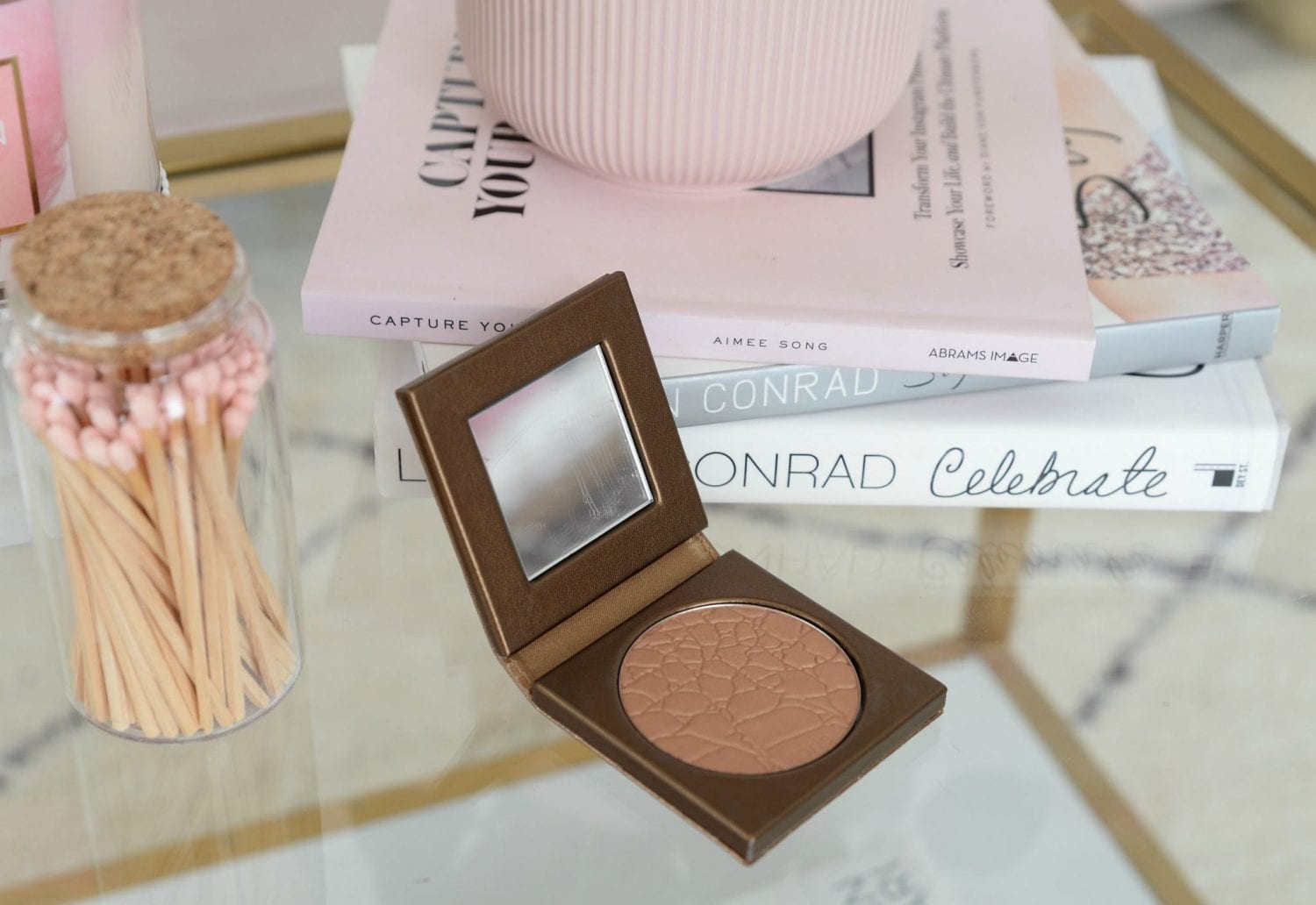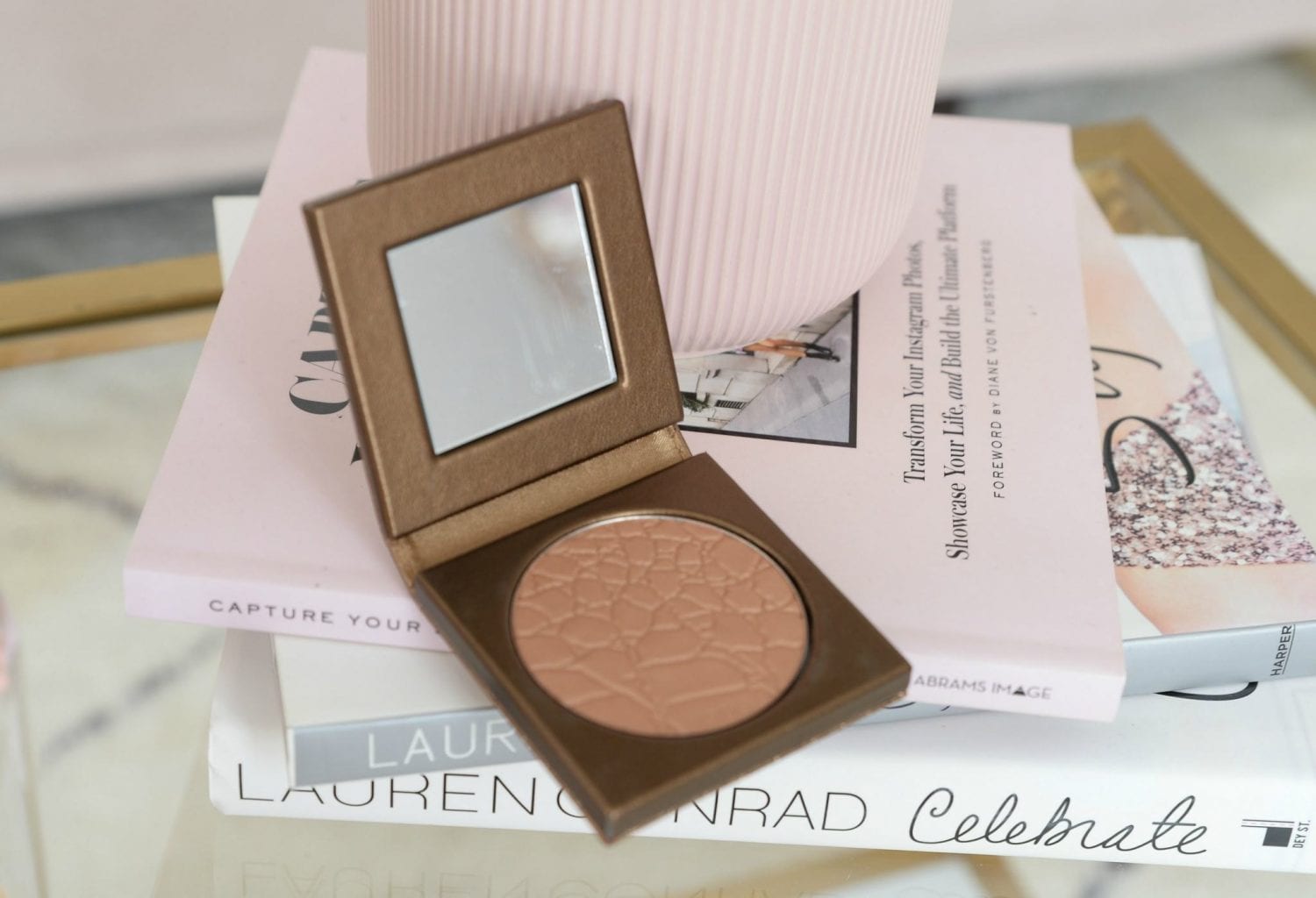 On days when I don't get enough sleep, there's nothing like a little dab of the tarte Shape Tape Glow Wand can't help with. This magic wand instantly provides your skin with a little pick-me-up. With a few strokes of the doe-foot applicator, this illuminating product immediately fakes a well rested effect. It instantly rejuvenates and brightens the skin for a radiant finish. It will help bring light to the skin and erase any signs of fatigue. Perfect for early mornings. Its rich and creamy, ultra-smooth texture glides with easy and provides enough coverage to hide dark circles and bags. I love that it doesn't settle into fine lines, nor does it crease throughout the entire day. Not only does it eliminate dark circles and shadows, it can also be used between your eyebrows and along the side of your nose to give the illusion of wider, more awake eyes. It retails for $33.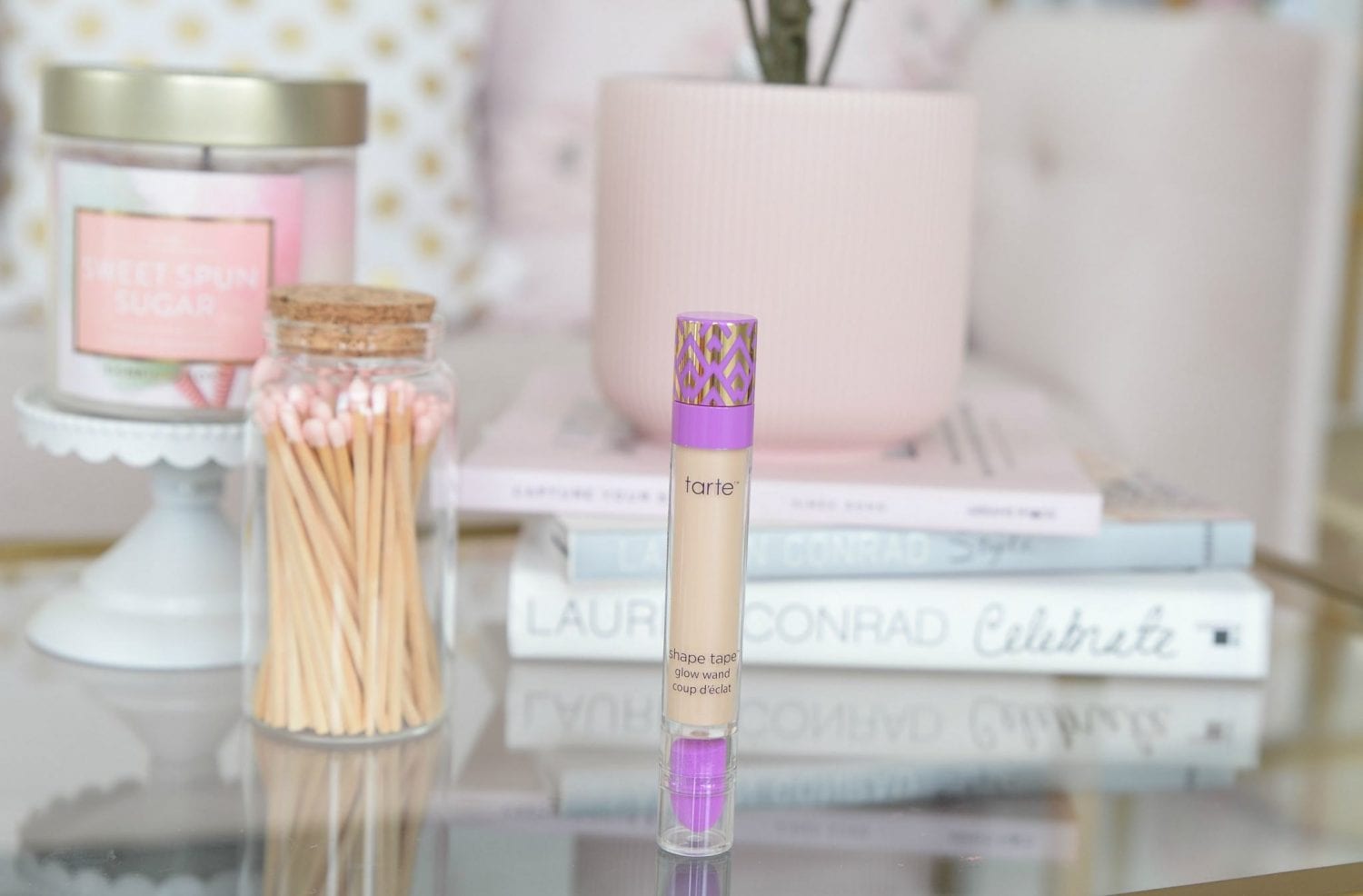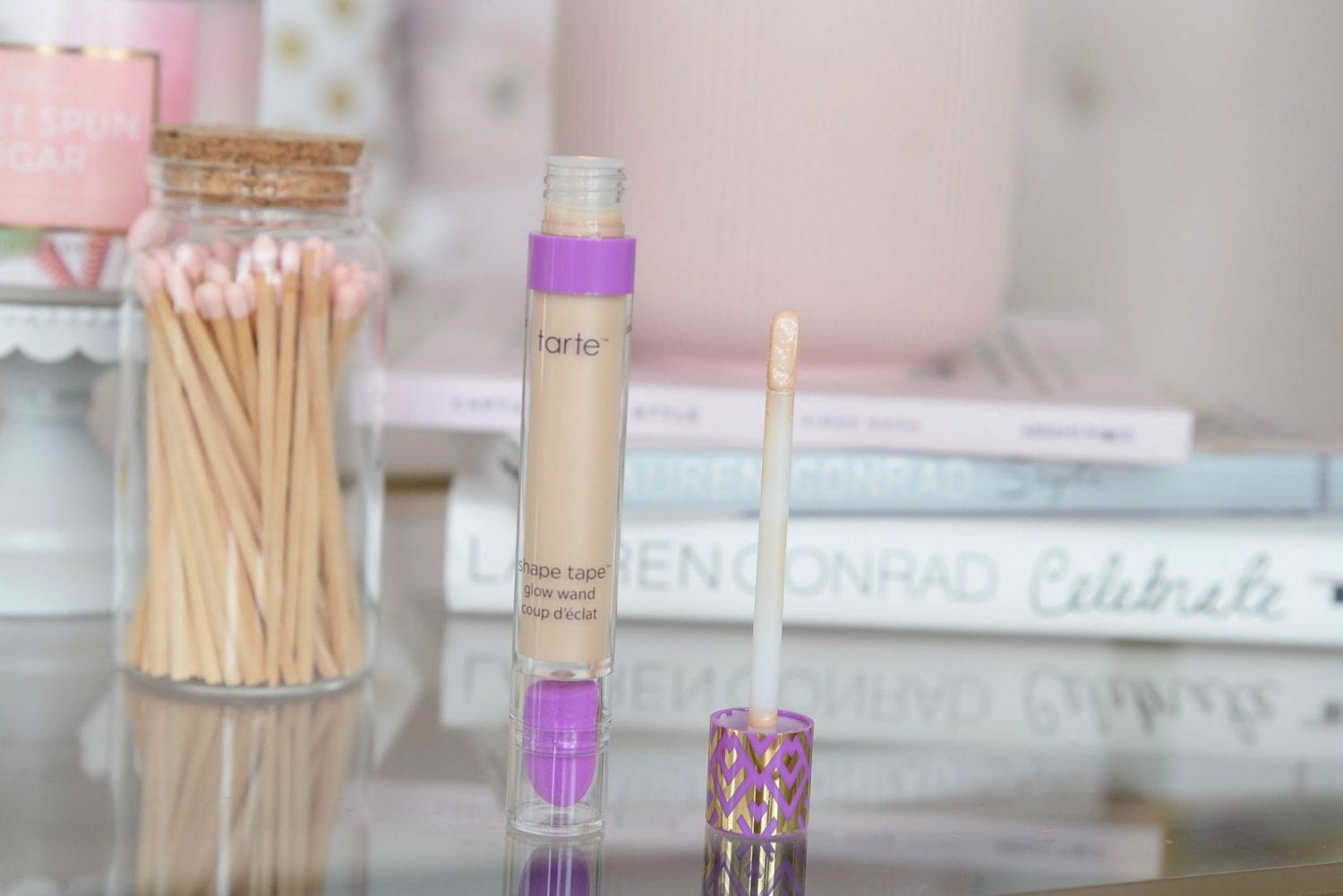 There's no denying that we get sweaty in the summer. Between the heat, humidity and being outside longer, our makeup tends to breakdown quicker than in the cooler months. I think it's safe to say I'm officially hooked on the tarte Shape Tape Stay Spray Setting Spray thanks to its ability to extend the wear time of my foundation. It can be applied immediately after your makeup to help prolong it or even mid-day, when you're starting to feel sweaty and looking for a pick-me-up. It helps to keep your makeup locked in place all day and night without the use of caky powder or touch-ups. Its lightweight, transparent formula creates a protective shield on the skin to also help protect against external factors like temperature change and harsh sunlight. I love that it helps provide a smoother, softer finish, along with ensuring my makeup stays fresh and vibrant all day. It retails for $30.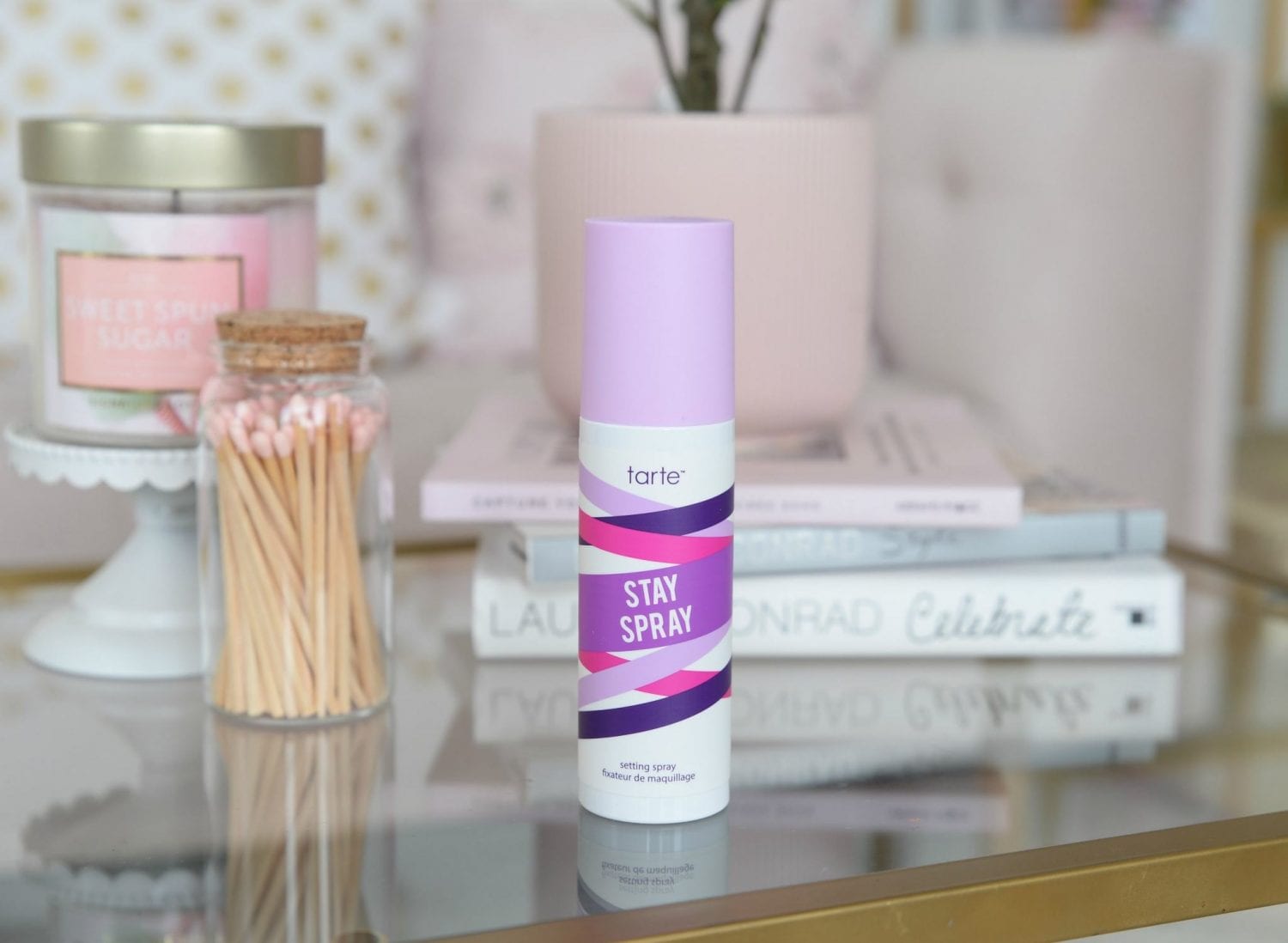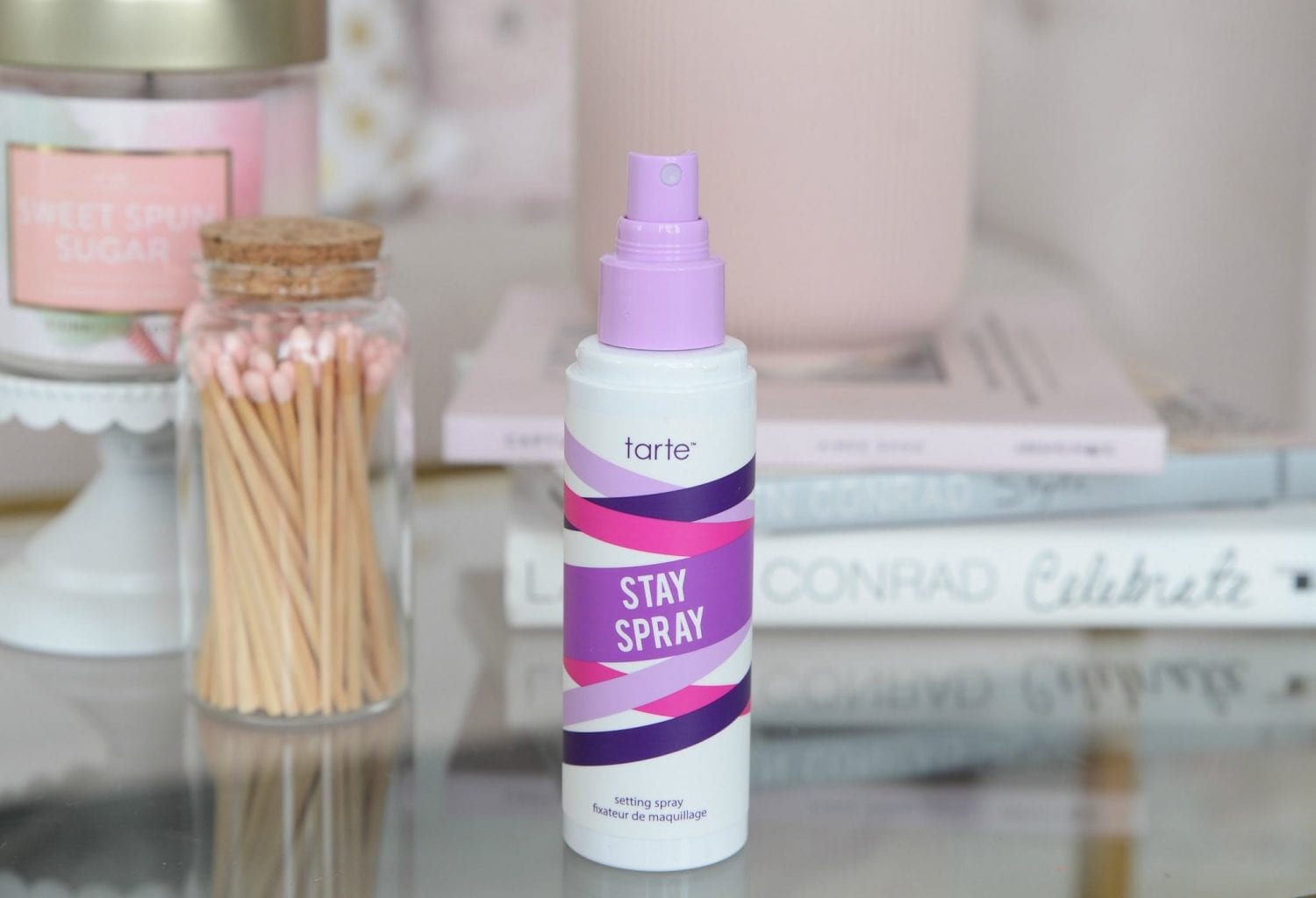 Since I can't get to see my girl Yolanda for a little top-up on my lip fillers, I've been relying on the tarte Sting Zing Lip Plumping Serum to help keep my lips plump and juicy. It's formulated with marine plant extracts, hyaluronic acid and hot pepper fruit extracts all designed to smooth, soften, hydrate and create a temporary plumping effect. On days when you're looking for a little extra fullness and shine, this nourishing lip serum can do just that. It immediately provides a slight plumping effect that begins to tingle upon first application. It gives the illusion of fuller looking lips and does an amazing job at filling in fine lines. Not only does it help enhance your natural lip colour, it creates a smoother, firmer looking appearance that looks incredibly youthful. It retails for $32.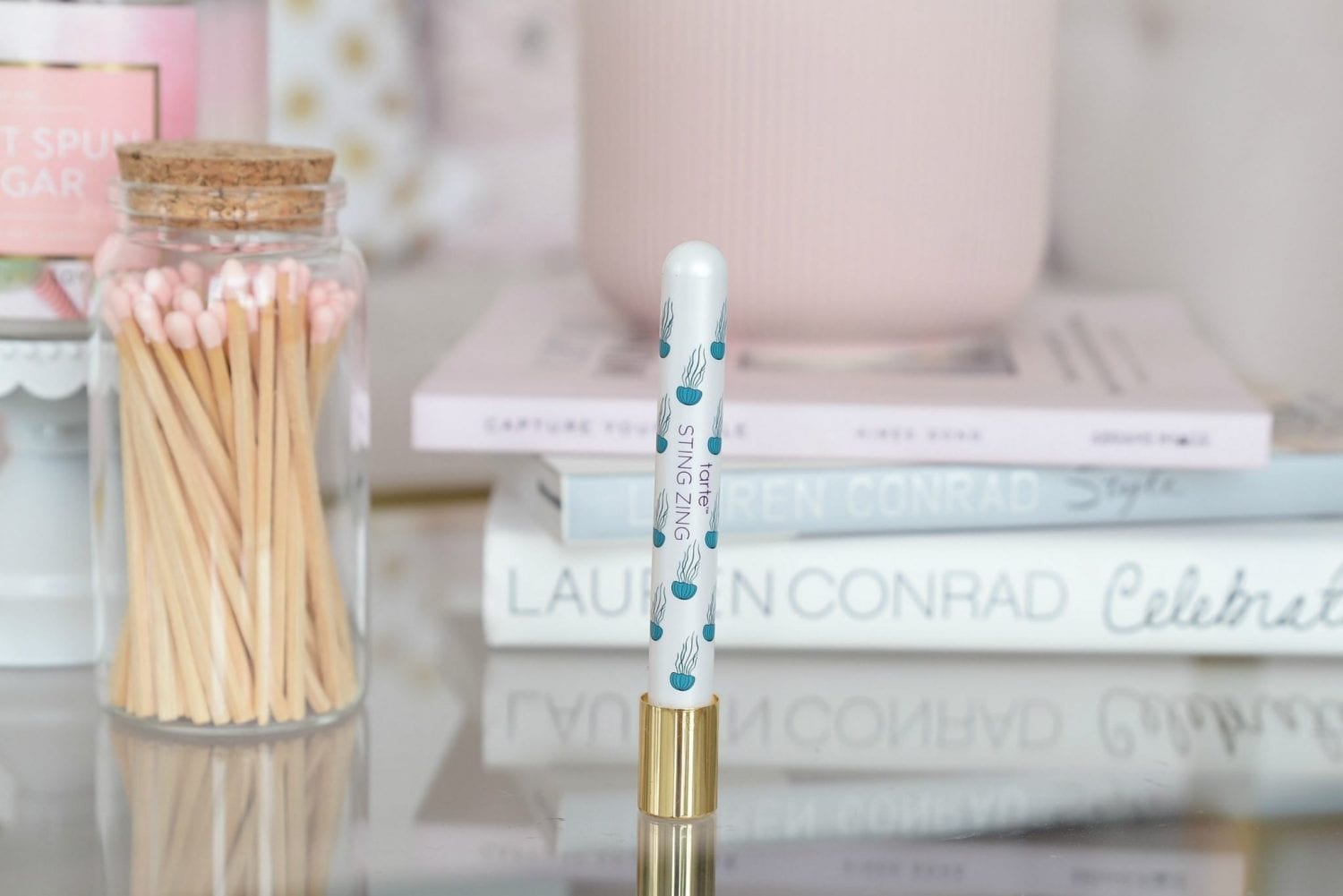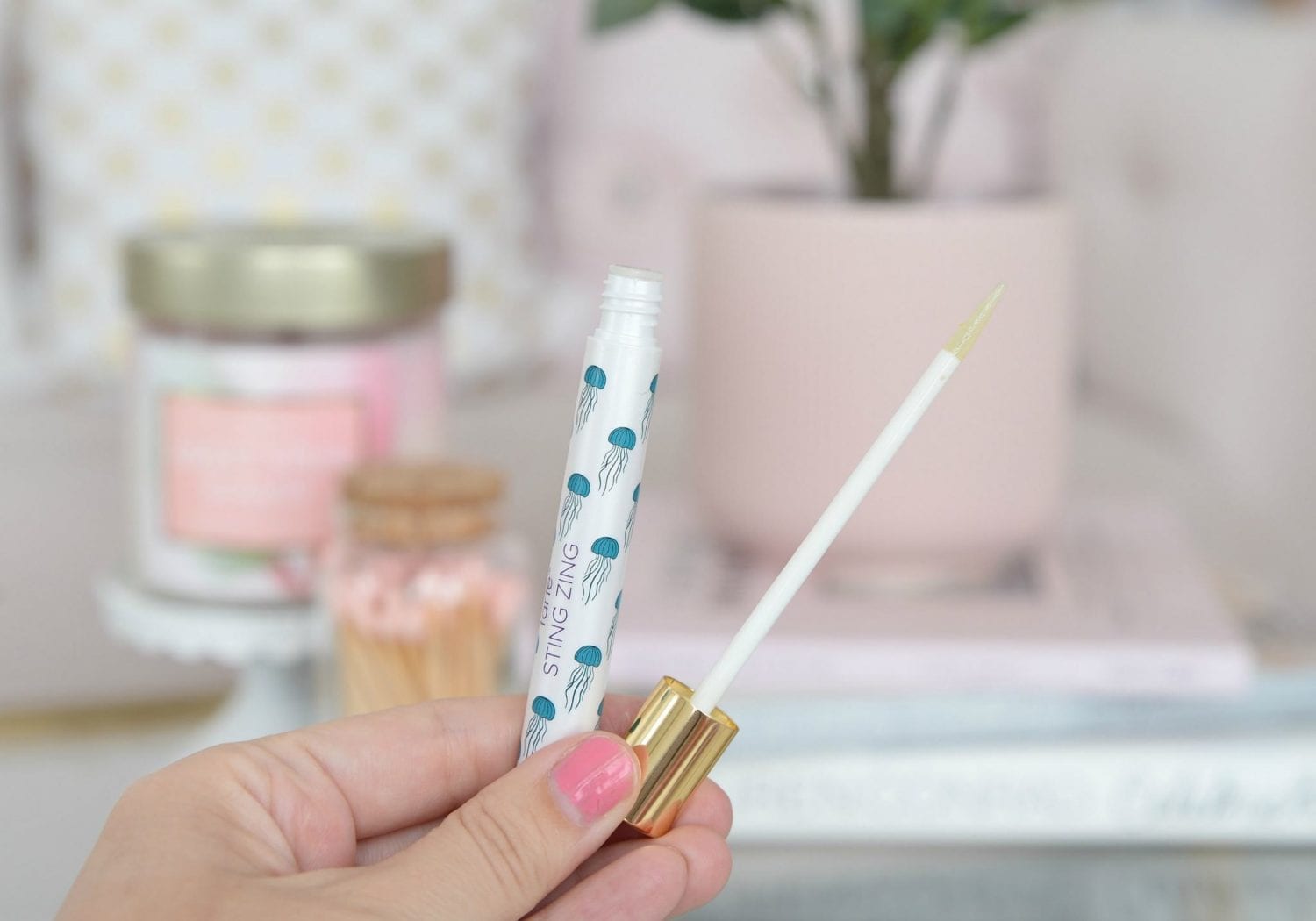 Another bestseller for the brand are their H2O Lip Glosses. Keeping with the healthy and juicy lip theme, its mirror-shine finish gives the illusion of fuller, more plump lips with just a hint of colour. It too contains skin-loving ingredients, including marine plant extracts, vitamin E and mineral pigments all designed to protect, hydrate and nourish the lips. It helps reduce the appearance of fine lines and actually helps to soften and hydrate the lips with continuous use. It comes in an array of beautiful shades, perfect for those days when you don't want to fuss with a full-coverage lipstick. It retails for $26.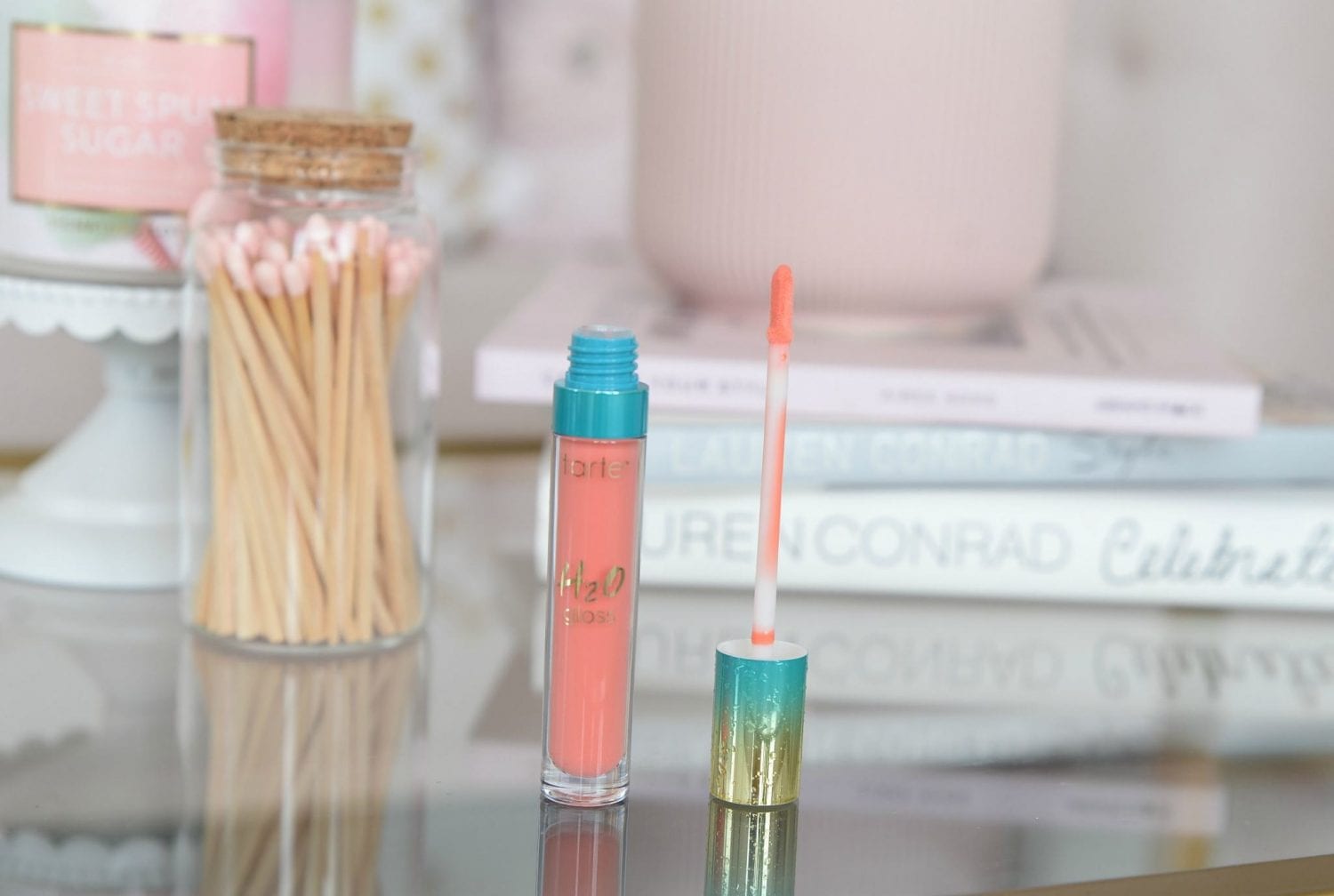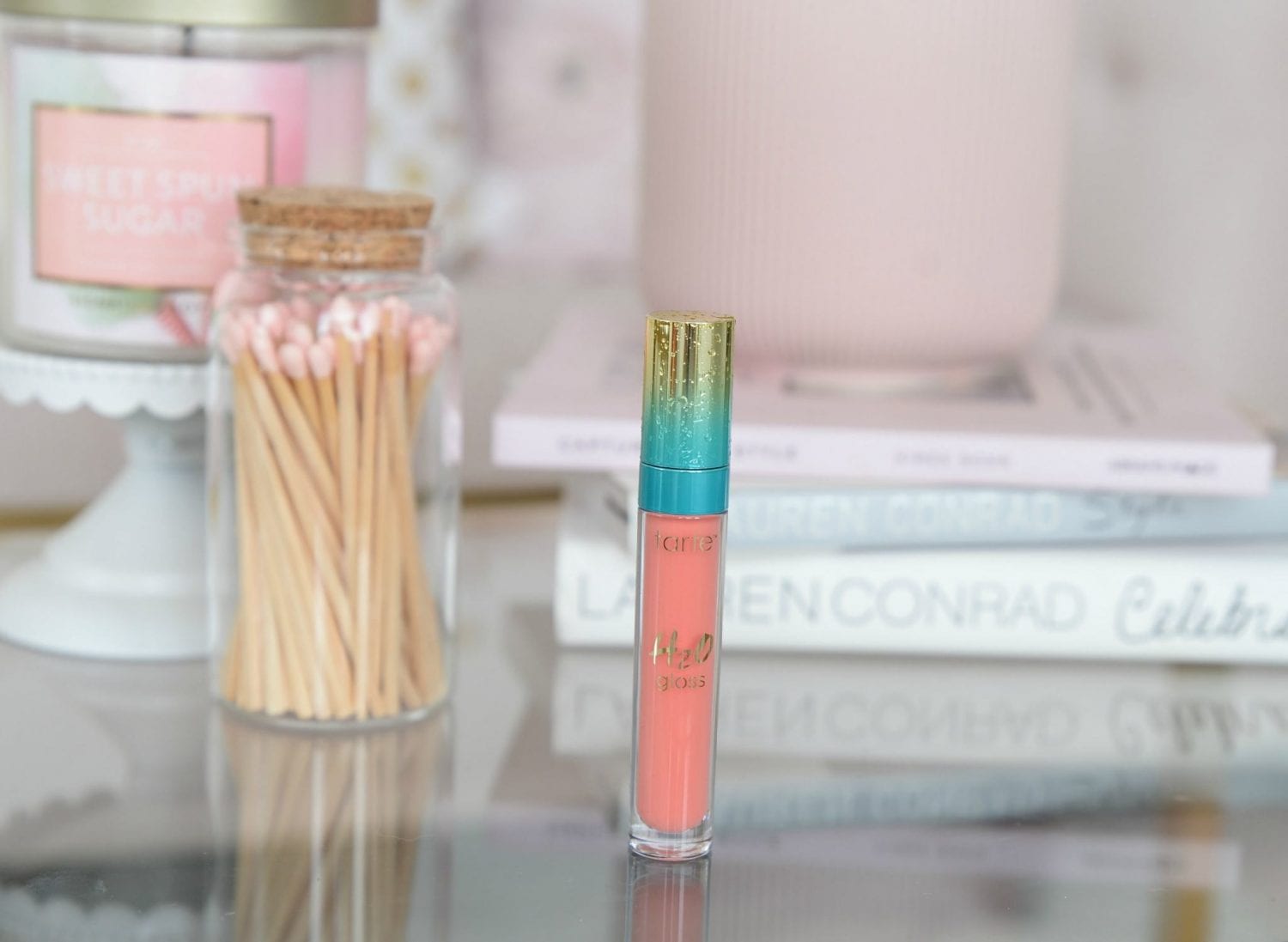 Samantha Blatnicky Makeup & Lash Artist created this look using several of the products mentioned above!