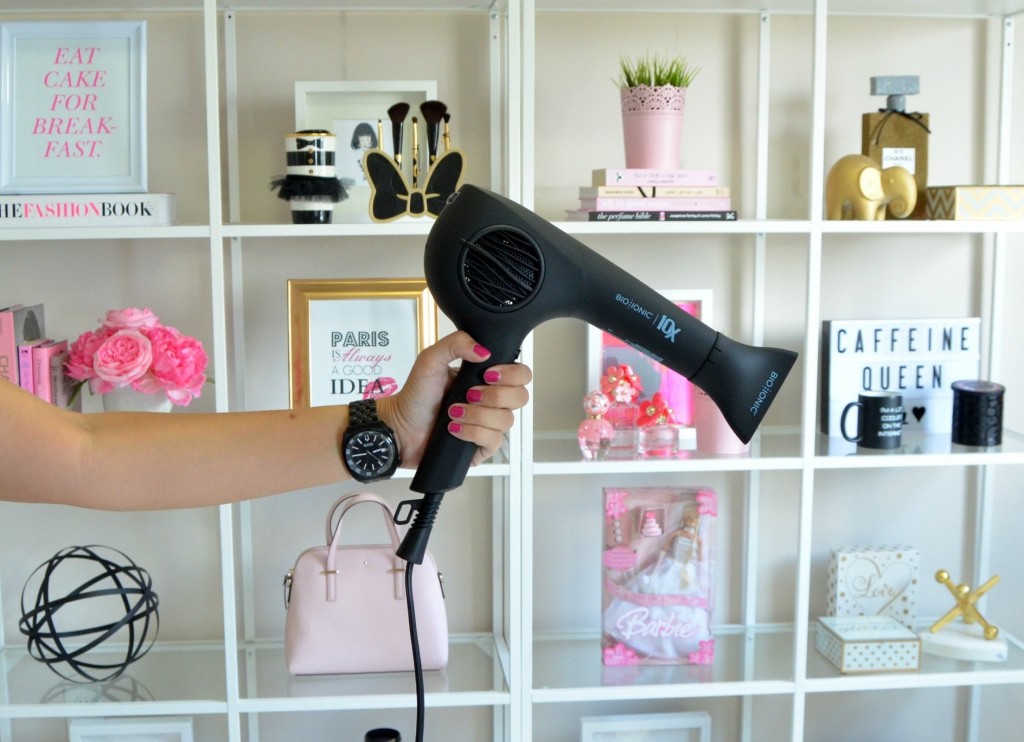 I gave up on buying cheap drugstore dyers years ago, not only is the heat setting usually too high, resulting in dry, damaged, frizzy hair, but they tend to use less power, which means my hair is exposed to more heat without actually drying it. Investing in a pro-level dryer will not only offer high quality performance that you'll find in the salon, but it will actually change the overall health of your hair.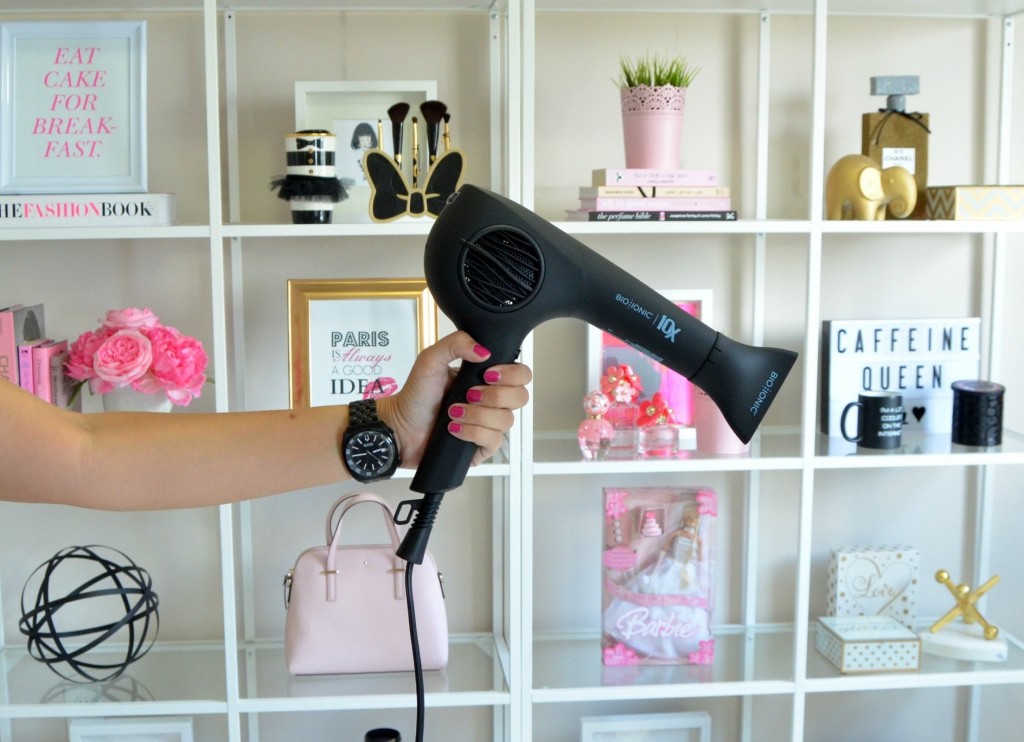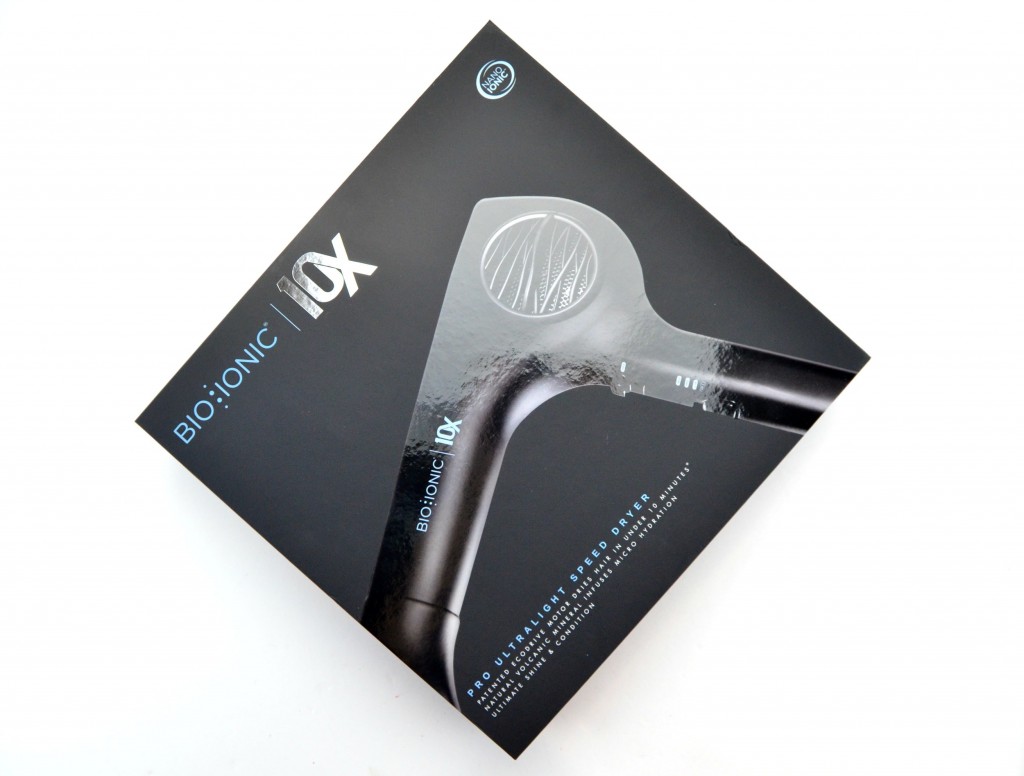 I'm officially changing the way I dry my hair with the Bio Ionic 10X Ultralight Speed Dryer. This high quality, professional blow dryer features a unique patented ecodrive motor that dries hair, even thick, coarse hair, in as little as 10 minutes. This makes it 10x more powerful than any other dryer on the market and can actually dry my hair in 5 minutes flat. It's infused with natural volcanic rock minerals that emit negative ions to drive tiny water molecules deep into the hair, leaving it more hydrated, conditioned, smoother and softer. It helps to trap in moisture for extremely vibrant, shiny locks. It also lasts 10x longer than other professional dryers, with up to 20,000 hours of use. Drying your hair for 10 minutes a day, 7 days a week, and this dryer can last upwards of almost 400 years. It does, however, come with a 10 year warranty and a 9 ft. swivel cord.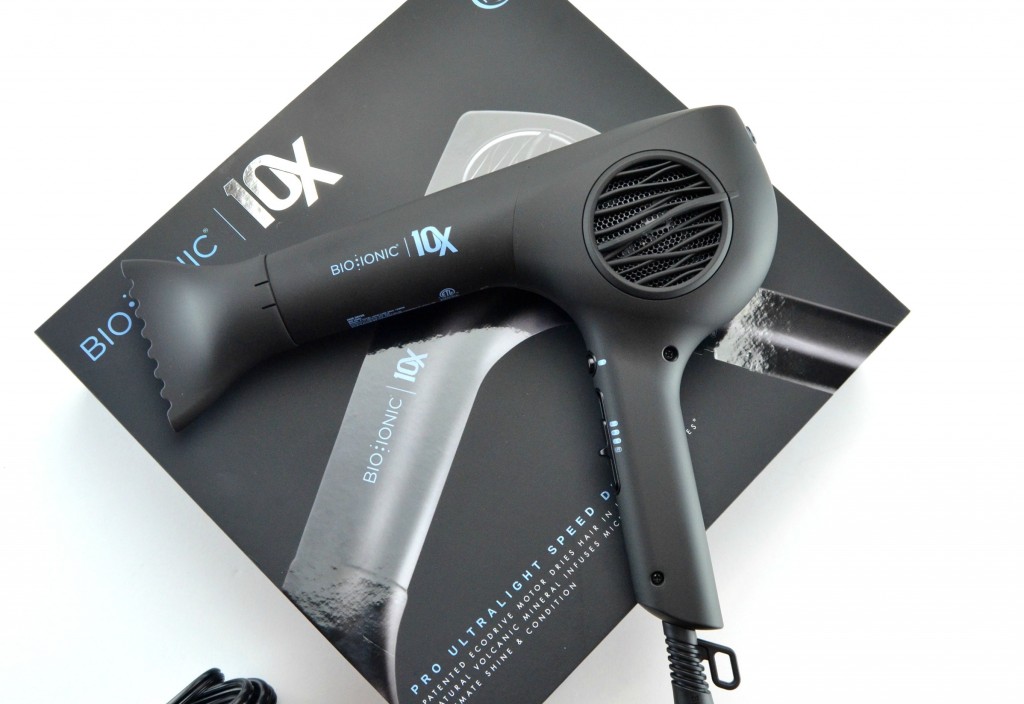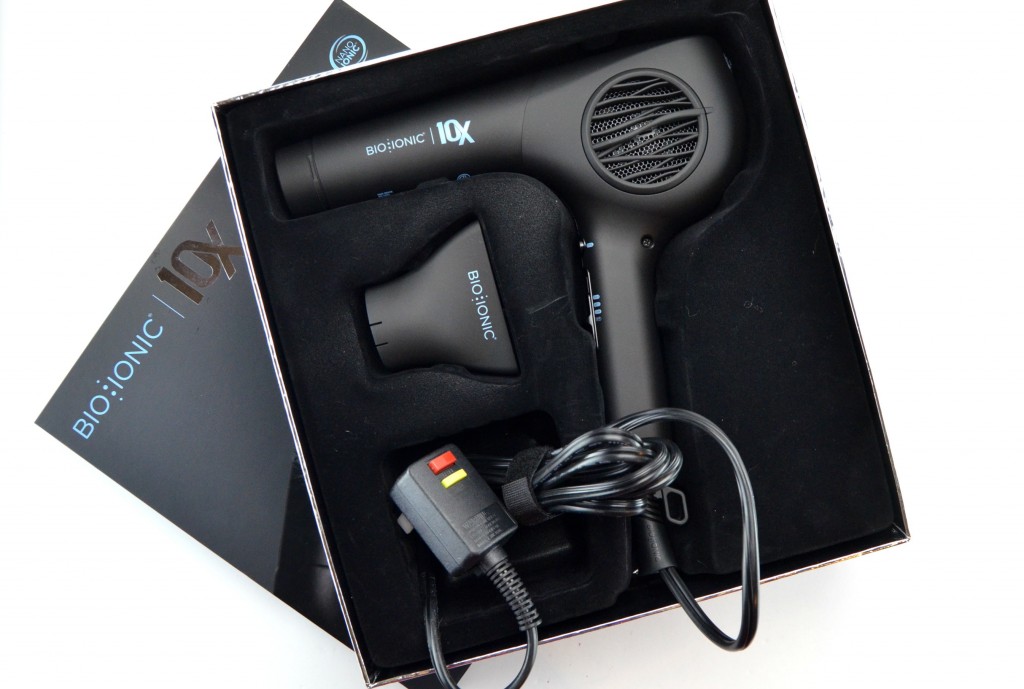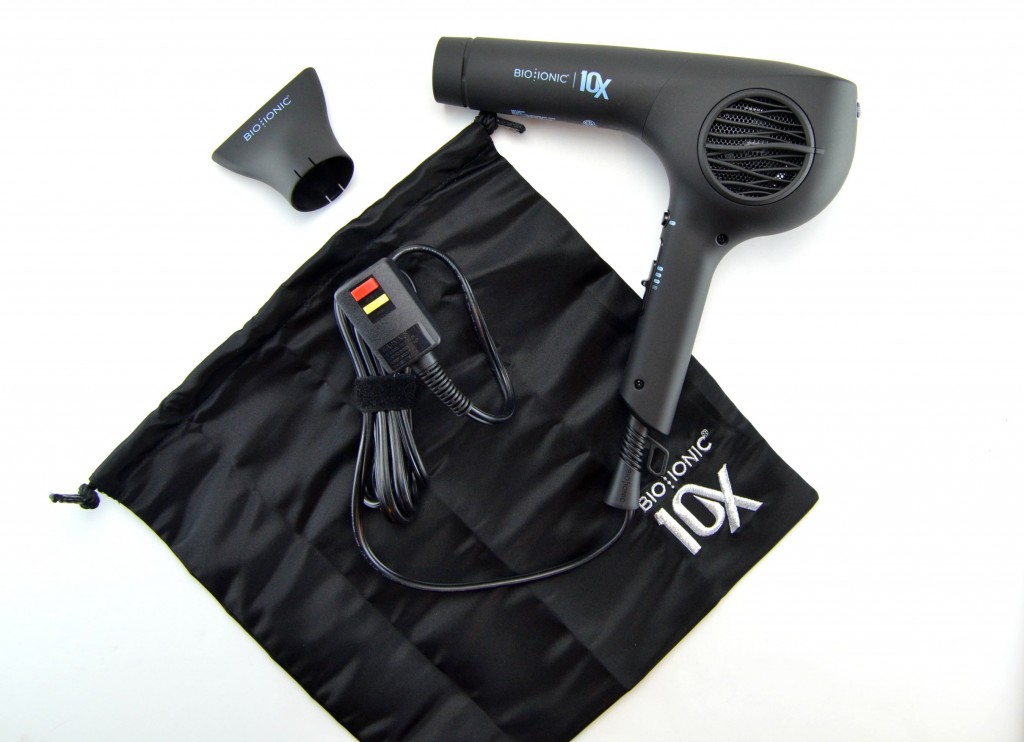 One of the major concerns I have with my current dryer is the weight, although it claims to be lightweight, after a few minutes of holding it, my arm quickly becomes sore. Whether this just means I'm wimpy or the dryer isn't as lightweight as it claims to be, this Bio Ionic 10X Ultralight Speed Dryer weighs in at less than a pound. It's incredibly lightweight, we're talking less than a bottle of water, yet still provides 1800 watts of power. If this unique combination of power, longevity and weightless feel doesn't have you sold, its patented ecodrive technology, adapted from the NASA space shuttle program will. It replaces all those harmful carbon-brush components that end up being absorbed into both your hair and skin with magnets that are more efficient and better for your overall health. It uses 75% less energy than other dryers, yet doesn't compromise results or drying time.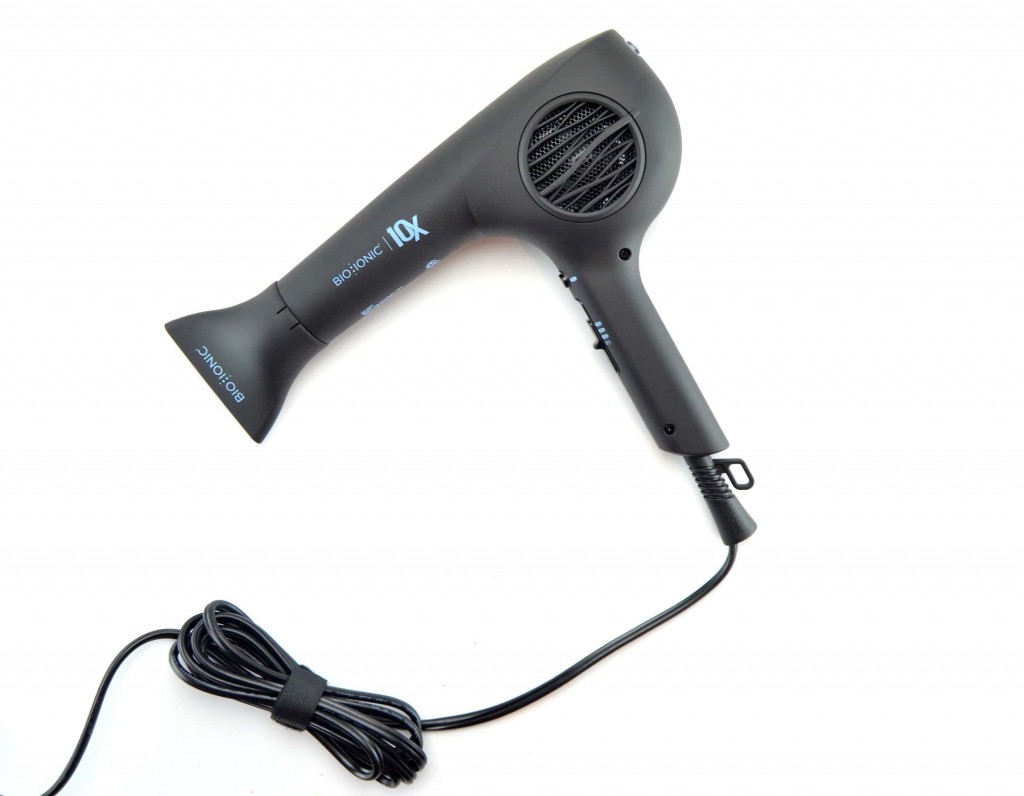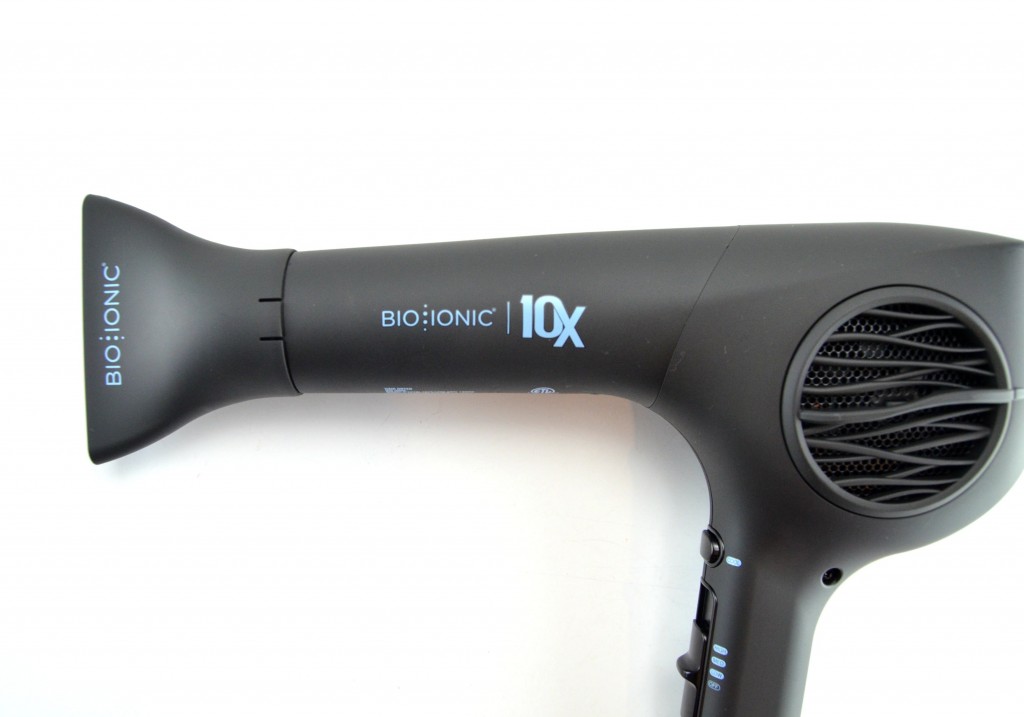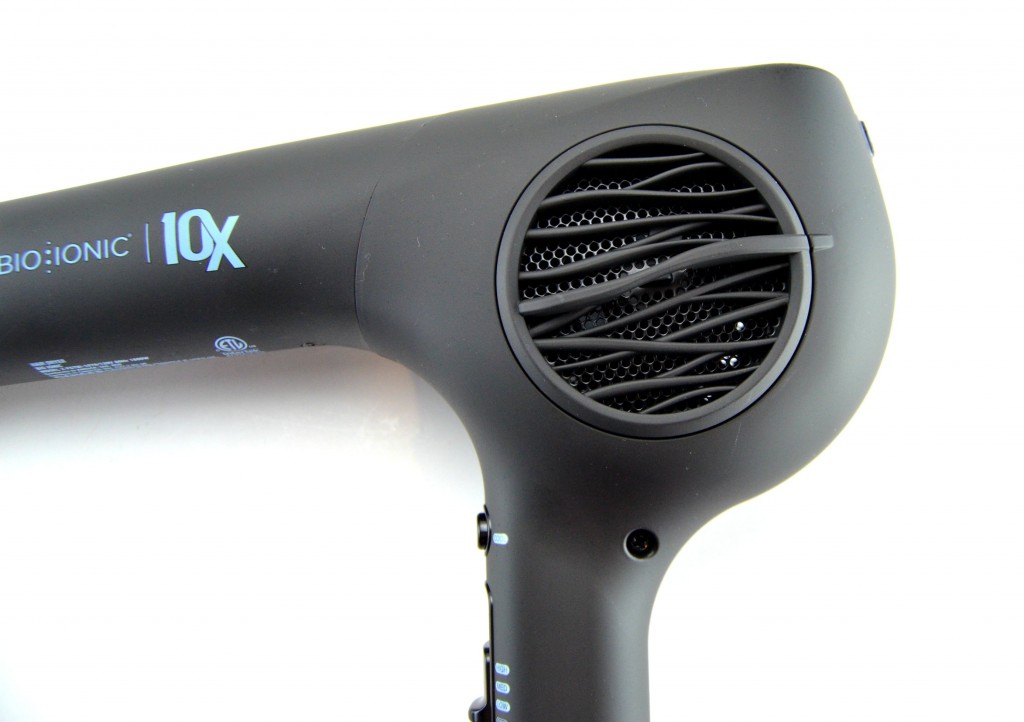 Like I said in the beginning, not only can I blow-dry my entire head of hair in under 5 minutes with the Bio Ionic 10X Ultralight Speed Dryer, it's the first dryer I've used that I didn't feel the need to go in with a flat iron afterwards. I do, however, have extremely pin straight hair, but I like it to be incredibly sleek with absolutely no frizz or fly-a-ways, which is why I always run a straightener through it after drying. This dryer not only dries my hair in record time, it creates a smooth, silky, lustrous, shiny finish. What I really enjoy is the self-locking cool shot button, simply hold it down to give a burst of cold air or lock into place for constant cool air. This is perfect for setting my look and also works wonders on my bangs. It also comes with 3 variable power settings, low, medium and light, yet all 3 settings provide the same amount of heat which is great. Other dryers I've had in the past, while although have different power settings, as soon as I turned it down to low, I lost half of the heat. This one stays incredibly hot, no matter which setting you use.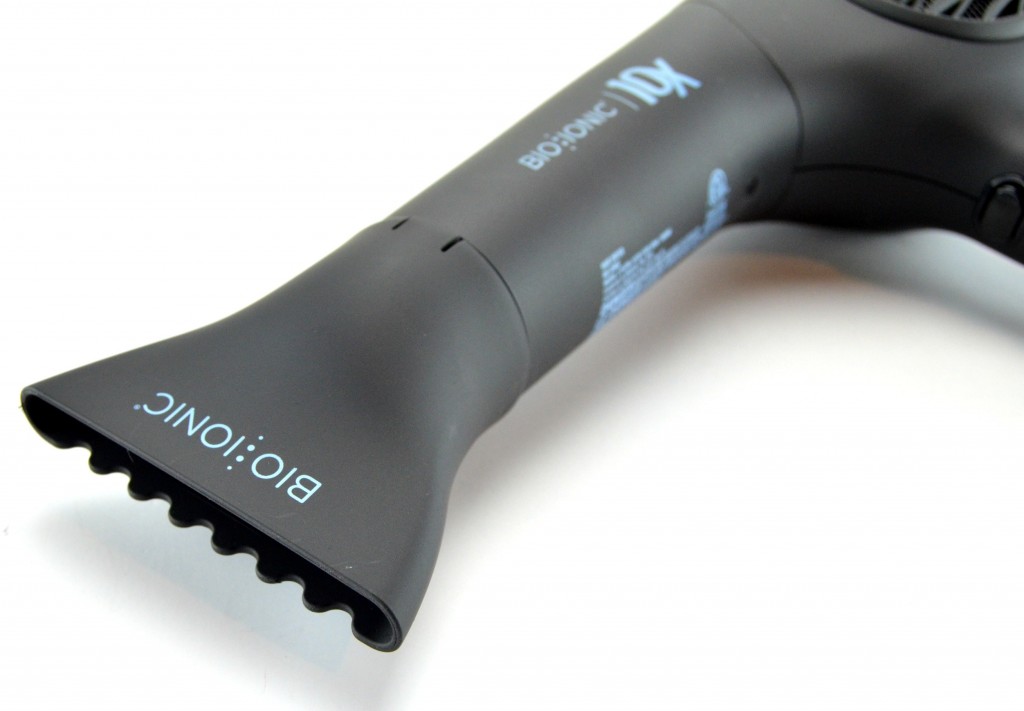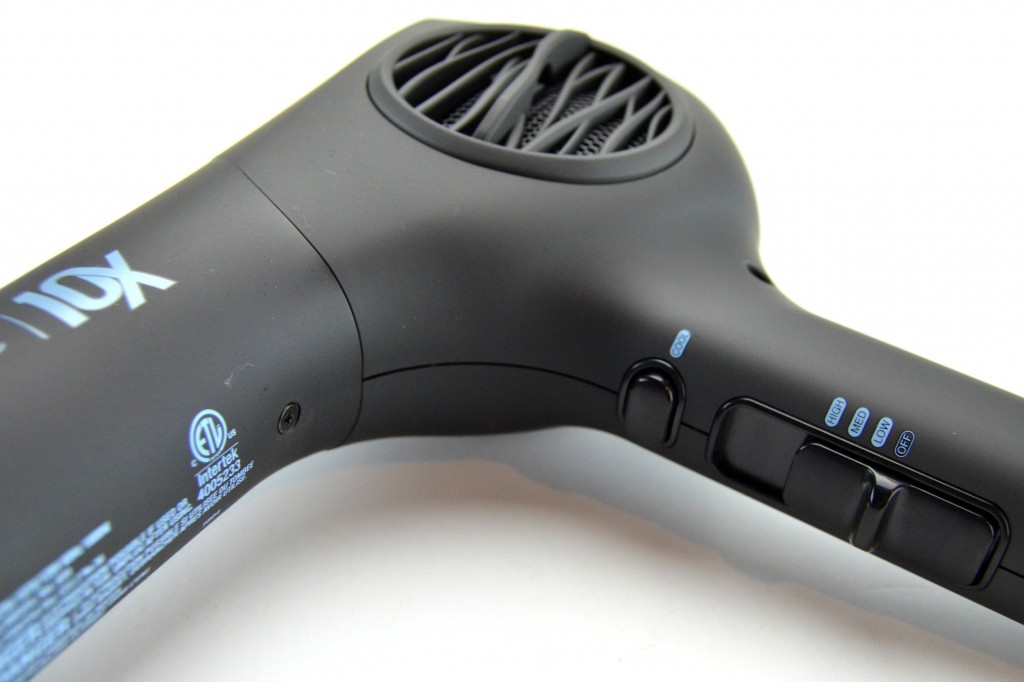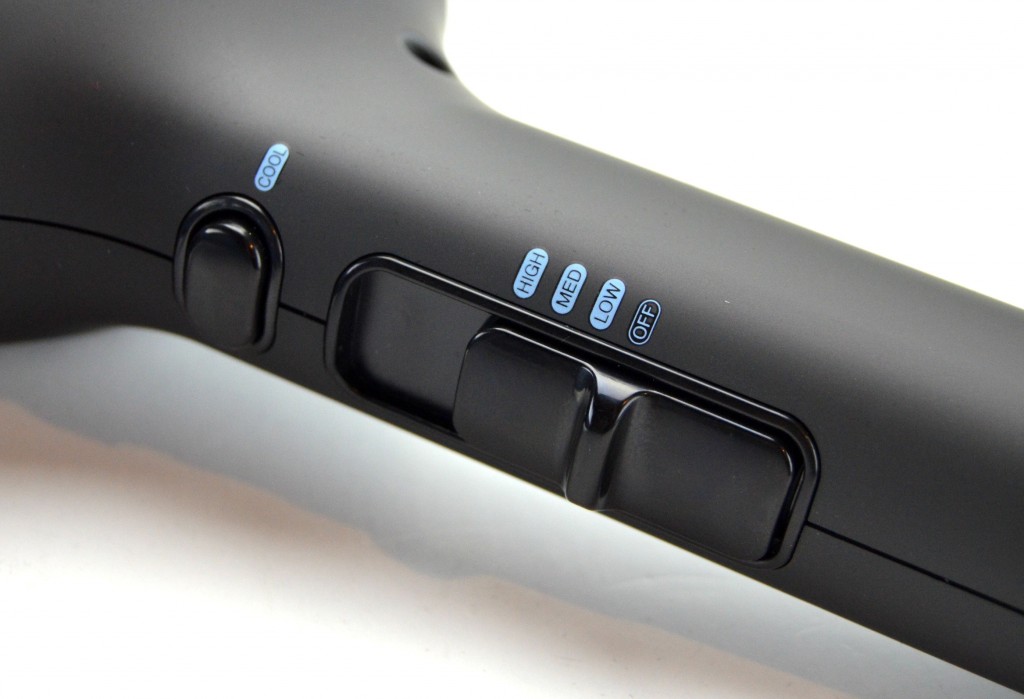 I really can't say enough good things about the Bio Ionic 10X Ultralight Speed Dryer. It keeps my hair hydrated and conditioned from the inside out, helps to keep my outer cuticle completely flat and smooth, without the use of a flat iron, all while leaving my hair looking incredibly shiny, vibrant, polished and sleek. It's lightweight, easy to use and cuts my dry time in half. I also love that it has a slightly longer barrel, which you want in a good hair dryer. This helps to keep a healthy distance and act as a barrier between your scalp/hair and the dryer, which helps to cut down on drying time without damaging the actual hair. The speed dry nozzle thins out at the bottom and features tiny little ridges that allow you to dry your hair facing downwards to create less frizz and it sits perfectly into the barrel of your brush and allows you to effortlessly glide your hair down the shaft from root to tip. All and all, an amazing dryer. It retails for $440 at Sephora.