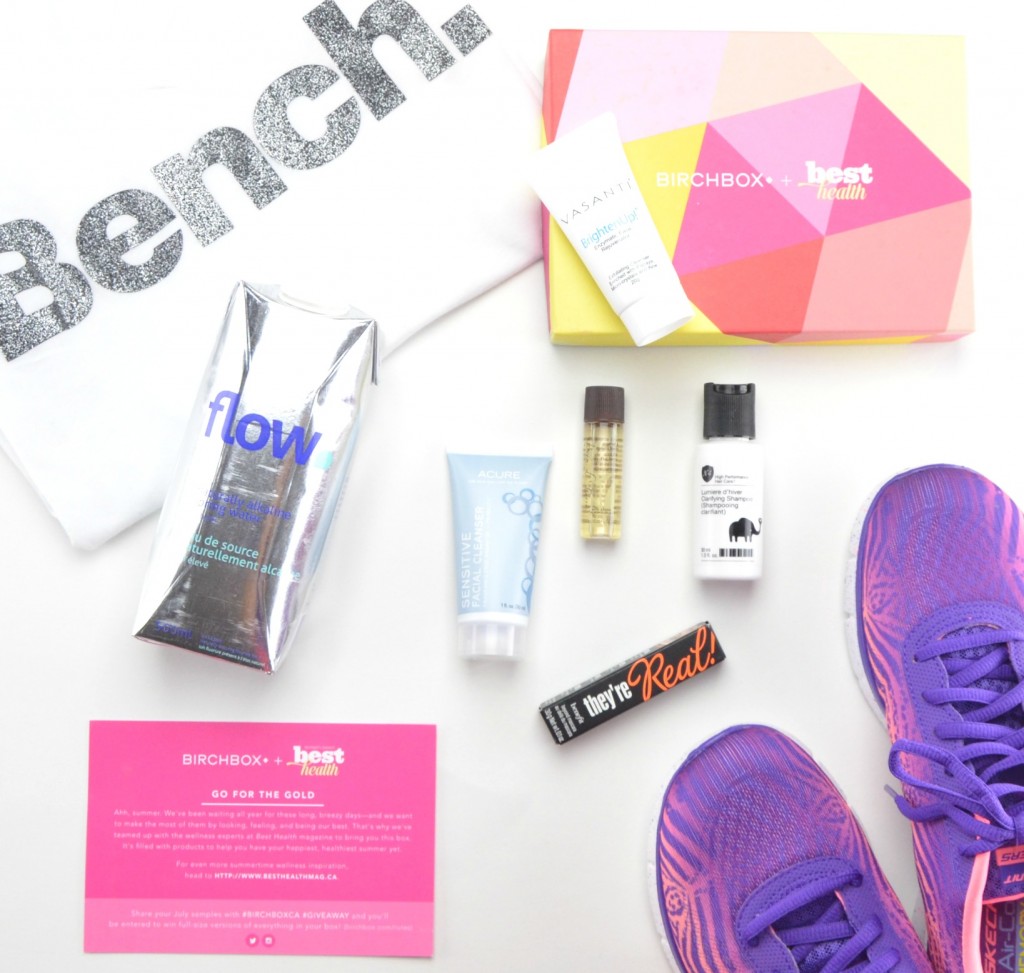 Go for the Gold
This month, the leading beauty and grooming retailer, Birchbox, has partnered with Canada's premier health and wellness magazine, Best Health, to curate a box filled with 5 beauty essentials to leave you having the happiest and healthiest summer yet. Long, breezy days, cool summer nights, we want to make the most out of summer by looking, feeling and being our best and these top beauty products will help achieve that. This "go for the gold" box contains both post-gym and night out products from brands like Cynthia Rowley, Benefit, Vasanti, and Number4, along with tips and tricks from Best Health editors. If you sign up by July 16th, you'll receive this gold themed box along with an exclusive subscription offer to Best Health magazine. You can purchase this box for $10 plus $4.95 shipping.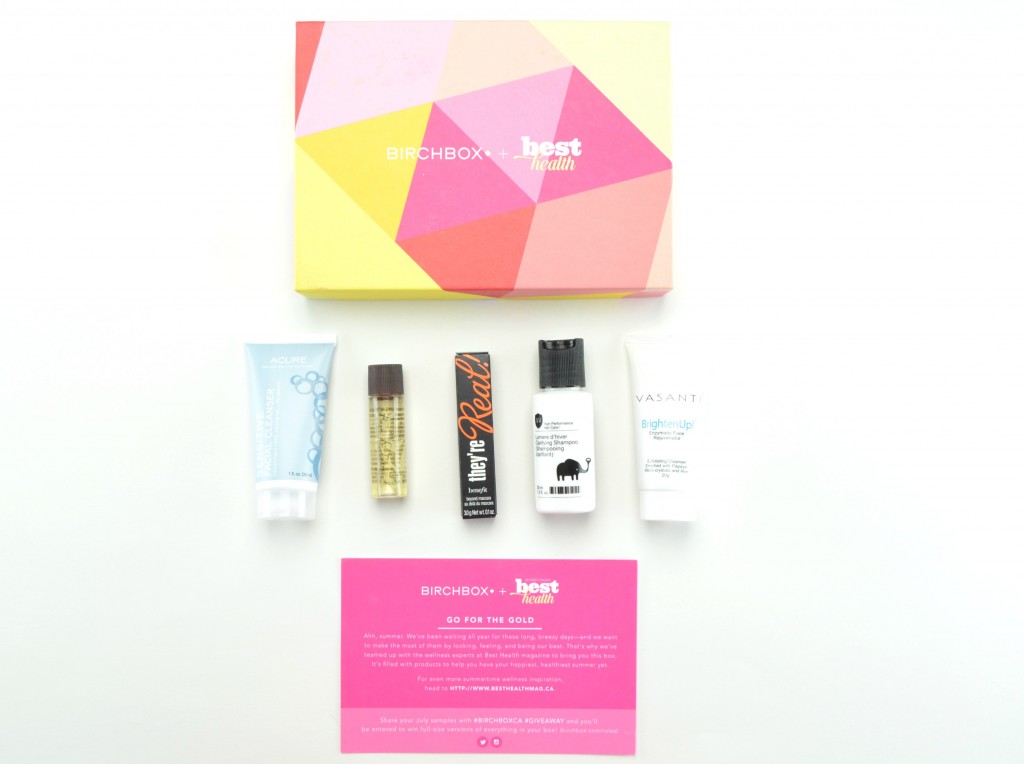 Beth Thompson, editor in chief of Best Health is "thrilled to partner with Birchbox on the July box" and is happy to have "the opportunity to put innovated products into the hands of Canadians. That way they can experience new beauty and wellness ideas, a perfect fit with our own philosophy of helping women explore and empower themselves in fun and fabulous ways."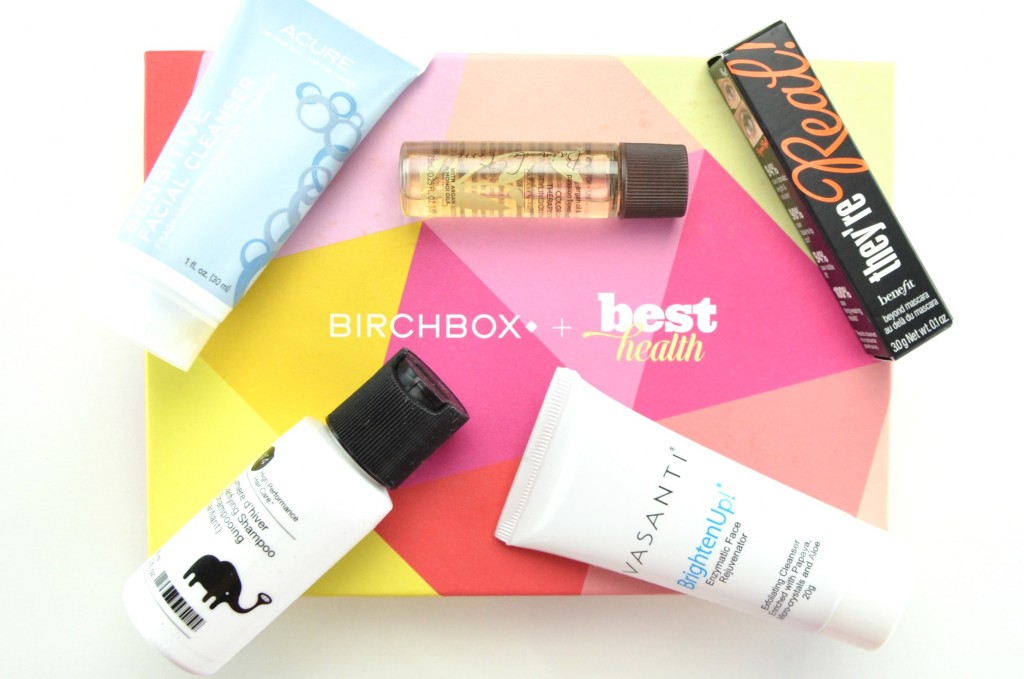 Acure Organics Sensitive Facial Cleanser is a gentle cleanser that helps to purify and nourish the skin for a fresh, soothing and hydrating feeling. It is formulated with organic Argan oil, probiotics, pumpkin seed oil and is enriched with omega fatty acids to not only cleanse the skin, but leave you feeling calm and relaxed. It's the perfect balance between a gel and cream cleanser, so although it removes all traces of dirt, oil and makeup, it doesn't strip the skin leaving it feeling tight or dry. It comes to a decent lather, yet washes clean away, without a greasy or nasty residue. It retails for $14.99 for 4 fl. oz., putting a value on the sample size at $3.75.
Bain de Terrr Argan Oil & Passion Flower Color Therapy Styling Oil is a lightweight blend of essential oils and natural botanical extracts that provide red carpet, amazingly glossy locks within seconds. It's formulated for colour-treated hair, but delivers a sheen even if your hair is all natural. You can apply a small amount to damp hair before styling or apply to dry hair as a finishing oil to add brilliant shine. No matter how you use it, it will never weigh your hair down or leave it feeling sticky or looking greasy. You can also add 10 to 15 drops into your at-home hair dye for incredible shine that lasts for weeks. It's so much more than your typical oil, I might be a little obsessed, plus it smells like fresh coconuts with a hint of passion flowers. It retails for $15 for 1.7 oz., putting a value on the sample size at $2.25.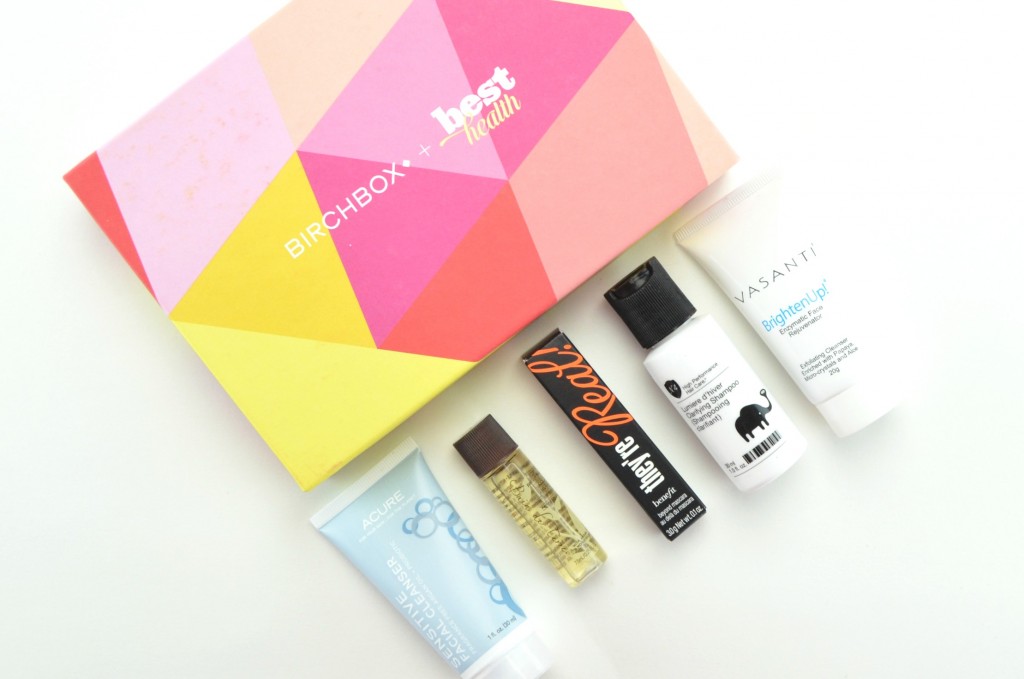 Super excited to get one of my fave mascaras of all times in a mini and travel friendly version. Benefit They're Real! Mascara gives your lashes both length, volume and thickness in a single coat, without looking clumpy, flaky or stiff. You can read more about it here. It retails for $29, putting a value on this sample size at $9.65.
Number 4 Clarifying Shampoo is enriched with vitamin-rich botanicals to help gently purify the hair while restoring moisture loss. It's subtly scented with white freesia, golden amber, and warm musk, to gently cleanse, without stripping moisture or colour. I have yet to use this, but it smells amazing. It retails for $36 for 8.5oz, putting a value on this sample size at $4.25.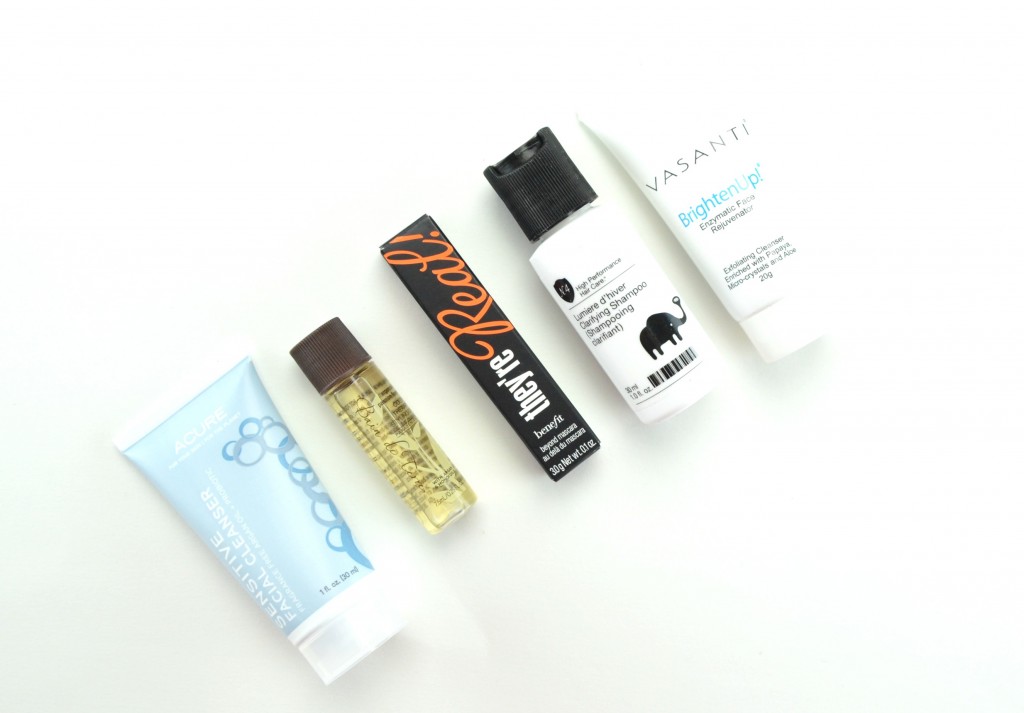 Finally, Vasanti BrightenUp! Enzymatic Face Rejuvenator. This has already been featured a few times in Birchboxes, which I find kinda annoying, especially for those that order these boxes monthly. The last time, was in March, which I think is too close together. I've tried this several times and it continues to break me out, so I'll be passing on yet another sample to family and friends. It retails for $34, putting a value of this sample at $5.50.
Total value of this Birchbox x Best Health is $25.40.