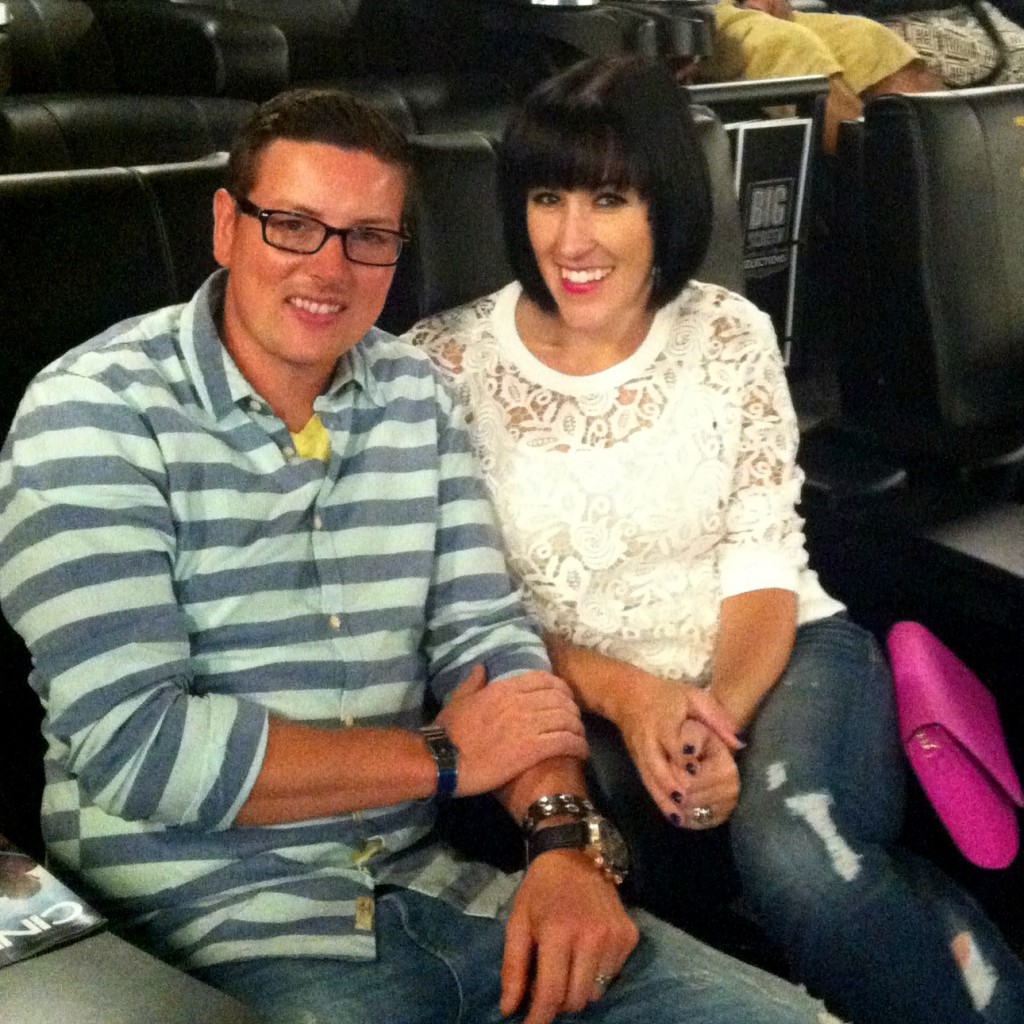 Adults Only

For someone that doesn't go to the movies that often because of the screaming kids and the small and uncomfortable seating, the new Cineplex VIP Cinemas Don Mills is perfect. If you're looking for a VIP experience and kids free, this theatre is for you. I got to experience this new standalone movie palace last night before it opens its doors to the general public on Friday. It is Canada's first theatre intended for adults only and all I can say is… Wow!

Everything about this theatre is extravagant and luxurious, from its valet parking to its licensed lounge, to its licensed and fully serviced auditoriums, to its 5 large screening theatres. From the moment you arrive, everything is VIP. After purchasing tickets, you get to reserve and hand pick where you want to sit. Of course, there isn't a bad seat in the house, all are fully upgraded and include leather reclining chairs with pull out seating trays and ample leg room. Each row has a server that can bring you in- house food and beverages right to your seat, no need to miss any part of the movie. It features traditional movie concessions snacks, along with a large selection of specialty appetizers and alcoholic cocktails and beer.

You'll also want to come early (or stay after the movie) to enjoy its fully licensed lounge area and bar. It features an outdoor patio on the second floor where you'll be able to enjoy a view of the Shops of Don Mills centre square while sipping on some yummy cocktails. Enjoy some delicious appetizers, including salads, bruschetta, cheese platters, flatbread, chicken wraps, and so much more. I'm telling ya, date night just got a whole lot better.
What I Wore:
Lace Sweater- RW & Co.
Clutch- H&M
Jeans- The Gap
Pumps- Nine West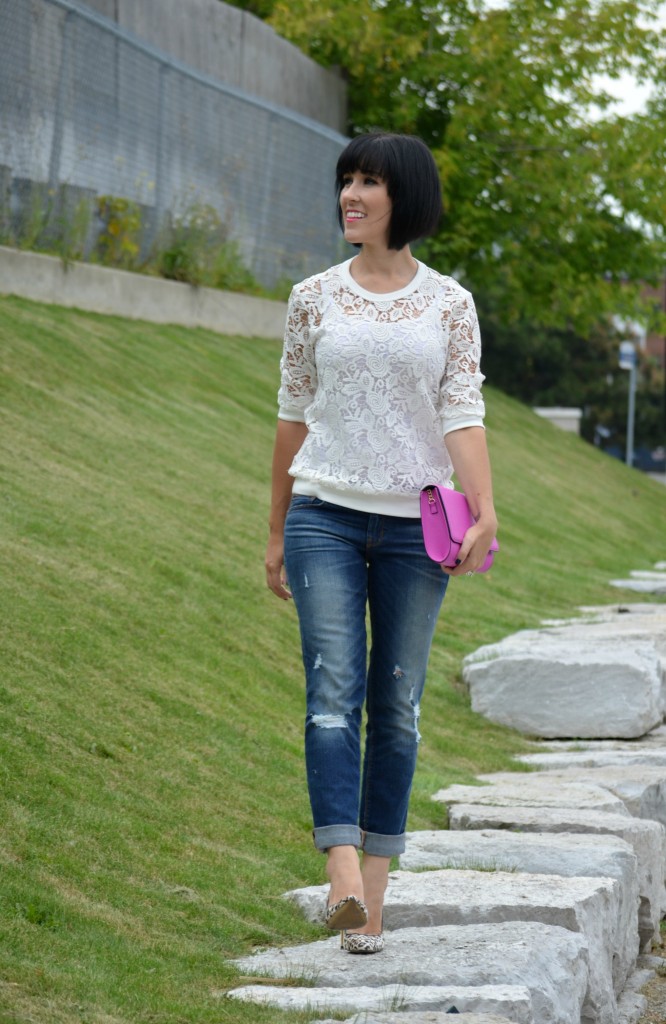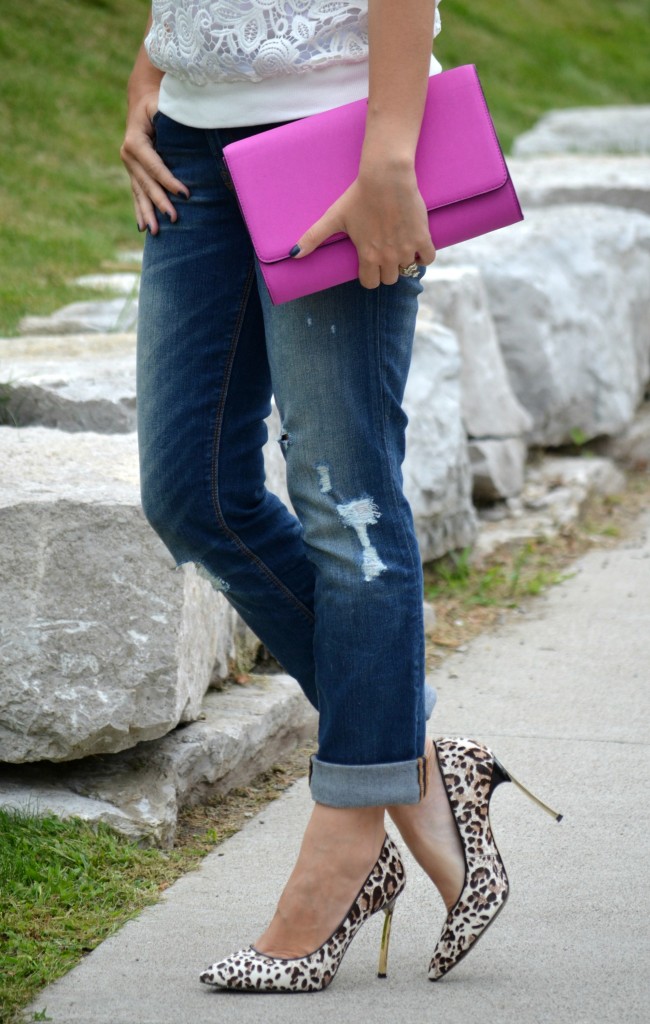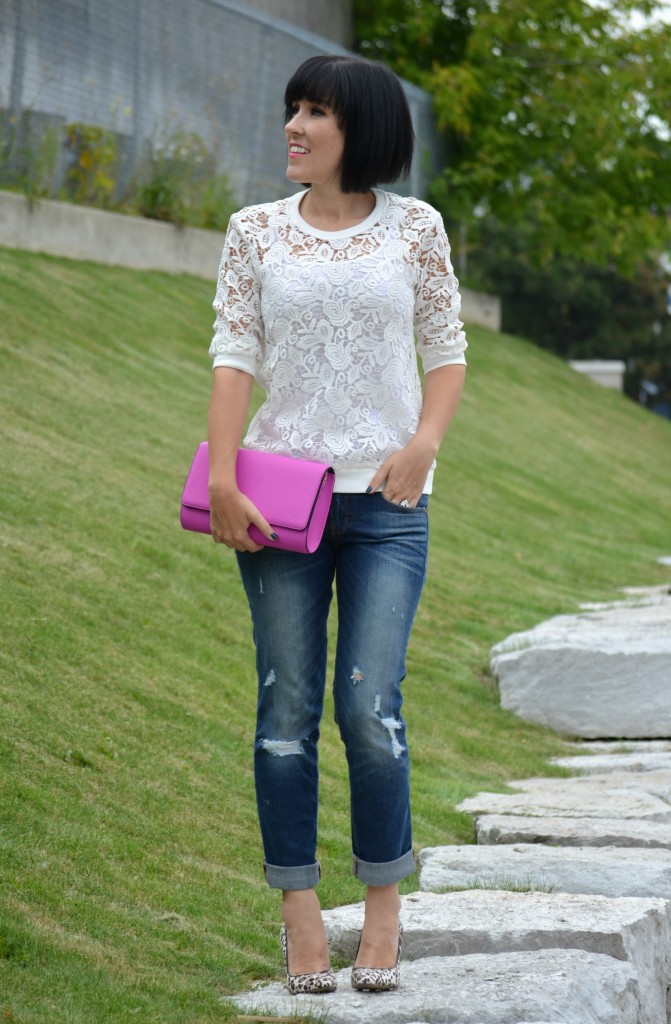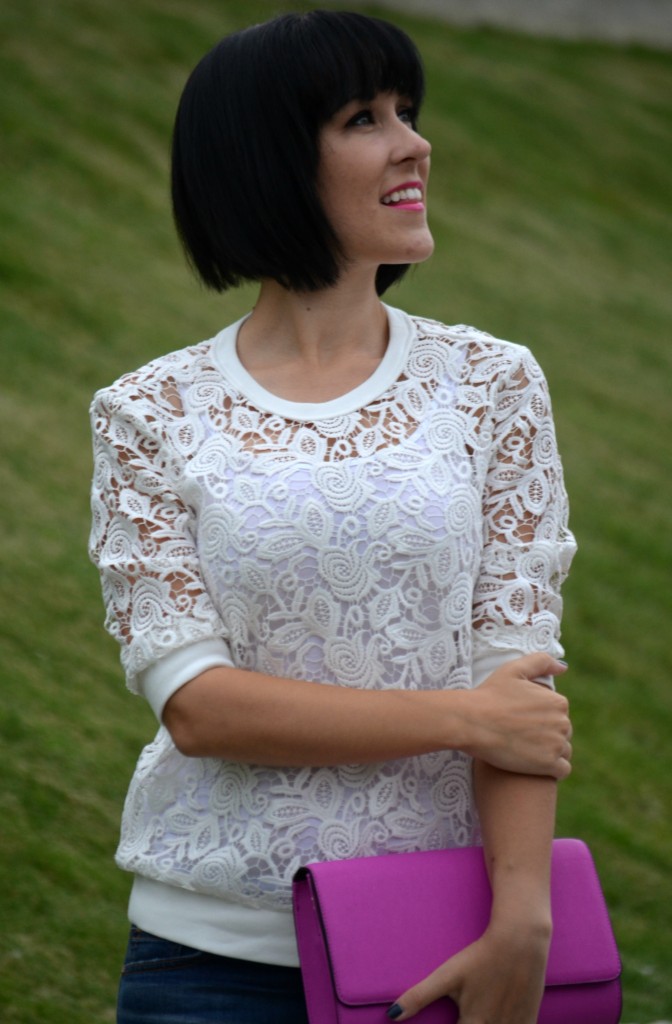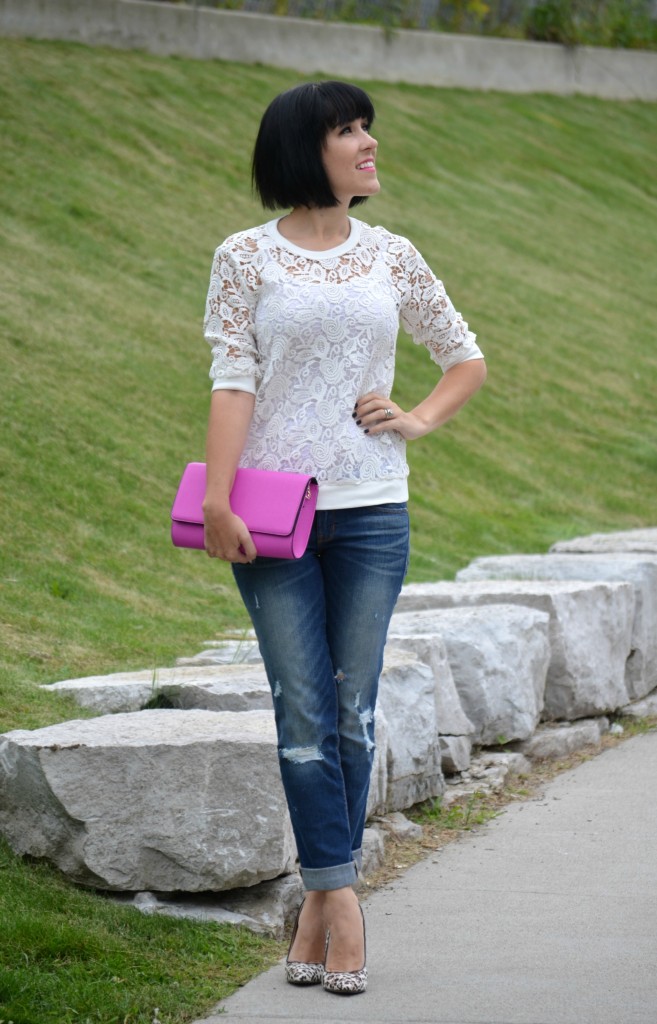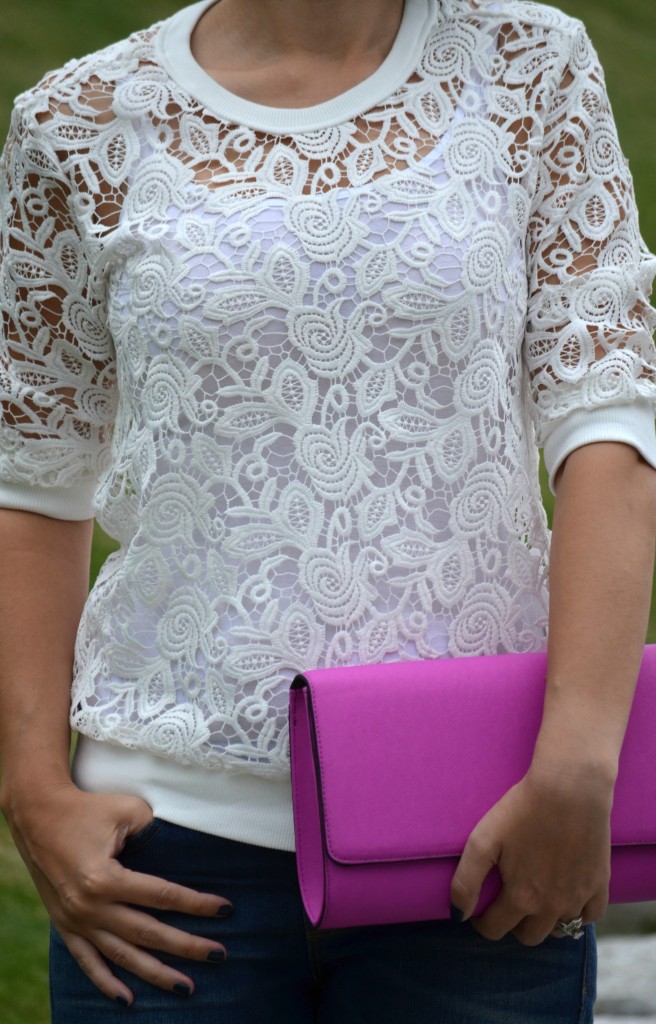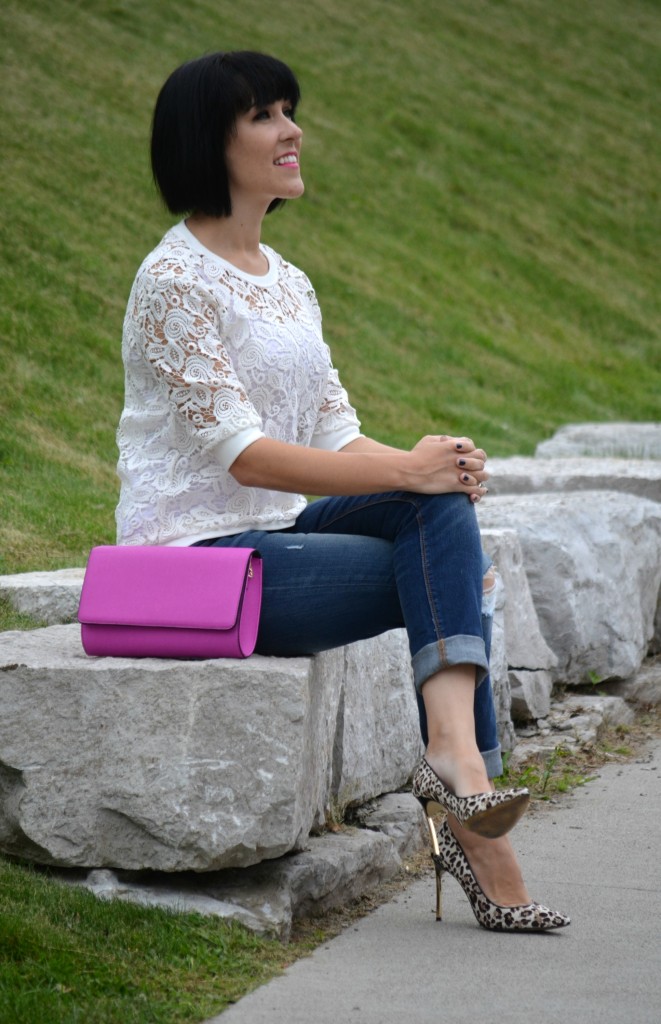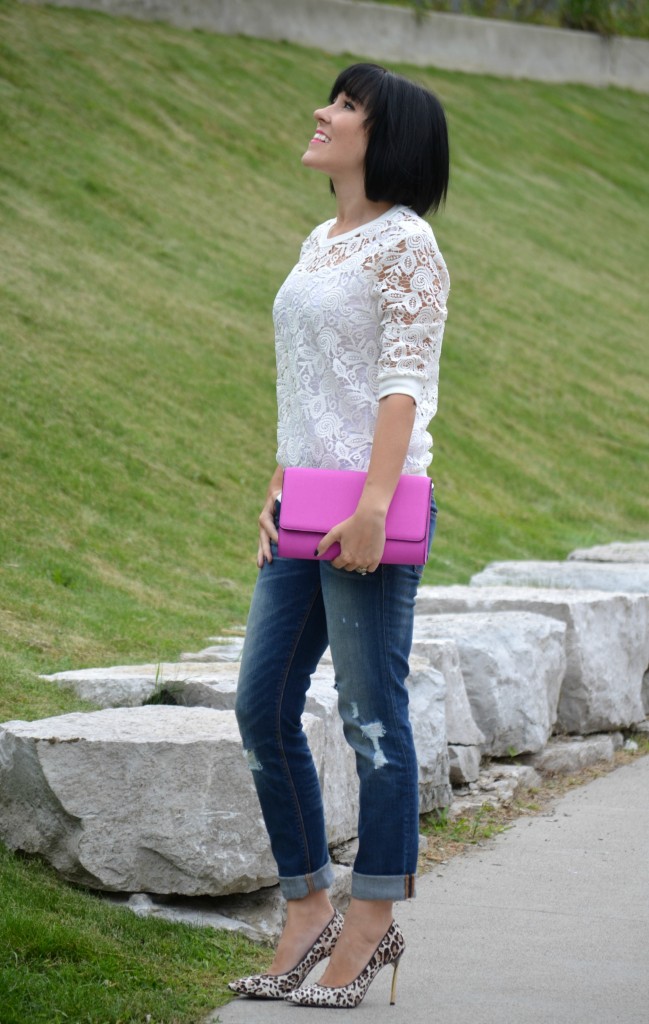 Just a few of the pictures I took last night, sorry for the quality, all taken on my iPhone (which needs a better camera on it) hehe