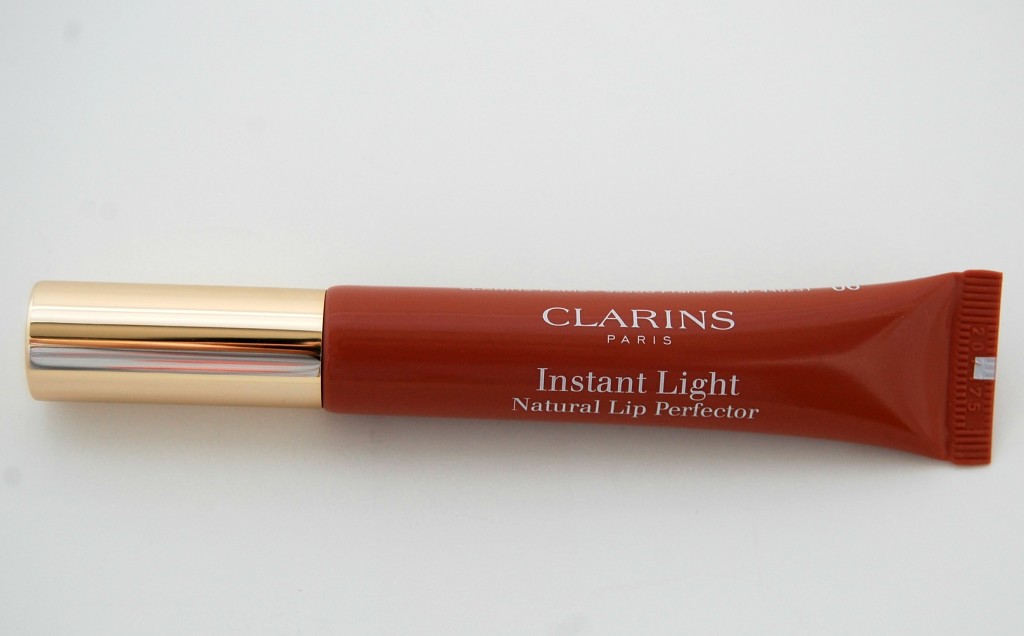 Every girl needs a new lip gloss to gush over right? Clarins came out with 3 new shades this Spring to add to their already existing line of Instant Light Natural Lip Perfector. The three new shades include Rosewood Shimmer (a rosy nude/beige shade), Candy Shimmer and Petal Shimmer.

I'm always on the hunt for the next best lip gloss, one that doesn't get stuck to my hair when the wind blows, one that I can apply over a lipstick for a little shine and one that isn't super goopy.  The Clarins Instant Light Natural Lip Perfectors is somewhere in between a gloss and a balm I would say, it helps protect and nourish your lips while giving a luscious, smooth shine to your lips.

I tested out the Rosewood Shimmer and it's a perfect nude for those that are pale like me and don't want to look dead or muddy. I wanna say the best part of this gloss is that it smells and tastes like vanilla caramel, who doesn't want a little cake frosting on their lips every time you rub them together?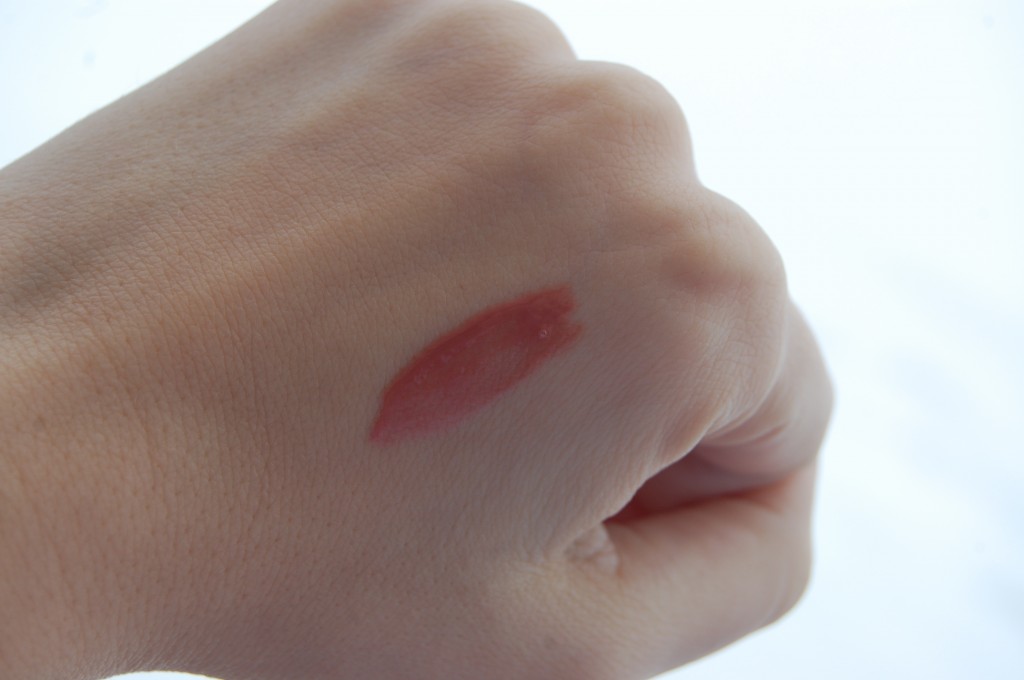 The texture isn't sticky at all and it really helps to moisturize, repair and soften your lips thanks to the Shea Butter, Wild Mango and Plant Perhydrosqualene. Also thanks to the "3D radiance pigments" these Instant Light Natural Lip Perfectors give the illusion of fuller, shiner, smoother, softer lips, something I've always dreamed of. I have bought a ton of different lip glosses in the past that claim to do the same thing and never did, but I think I see the difference on this one?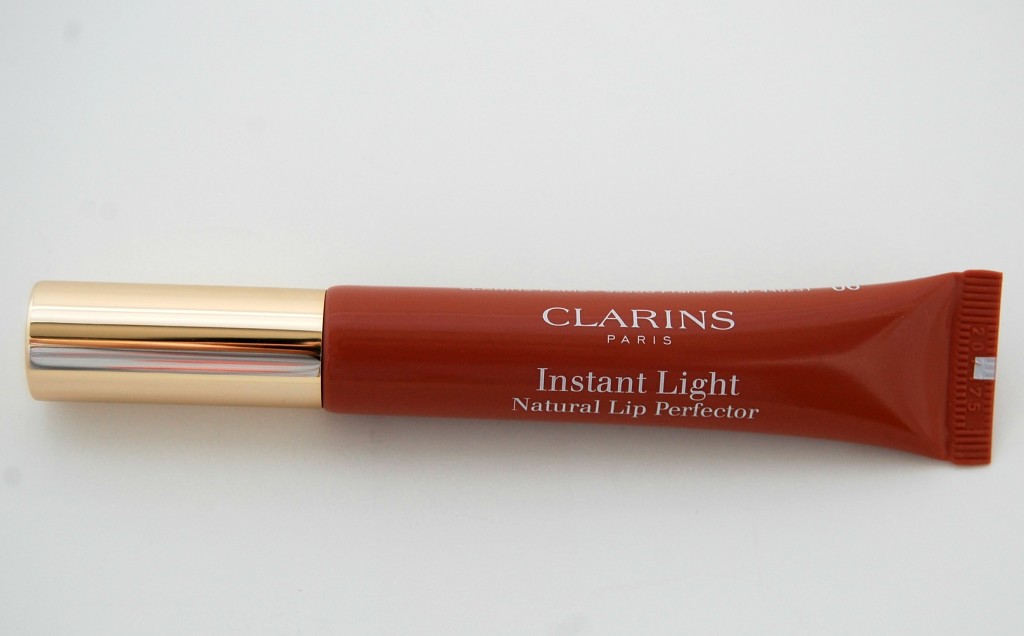 These come with a sponge squeeze tube applicator, making them super easy to apply and the more I use it the more I think, why aren't all lip glosses packaged like this?  I'm in love with anything in a squeeze tube as I don't have to struggle forcing those sponge applicators in and out of a tube to get the gloss out, now all I have to do is squeeze and swipe in on my lips, its as easy as 1, 2, 3!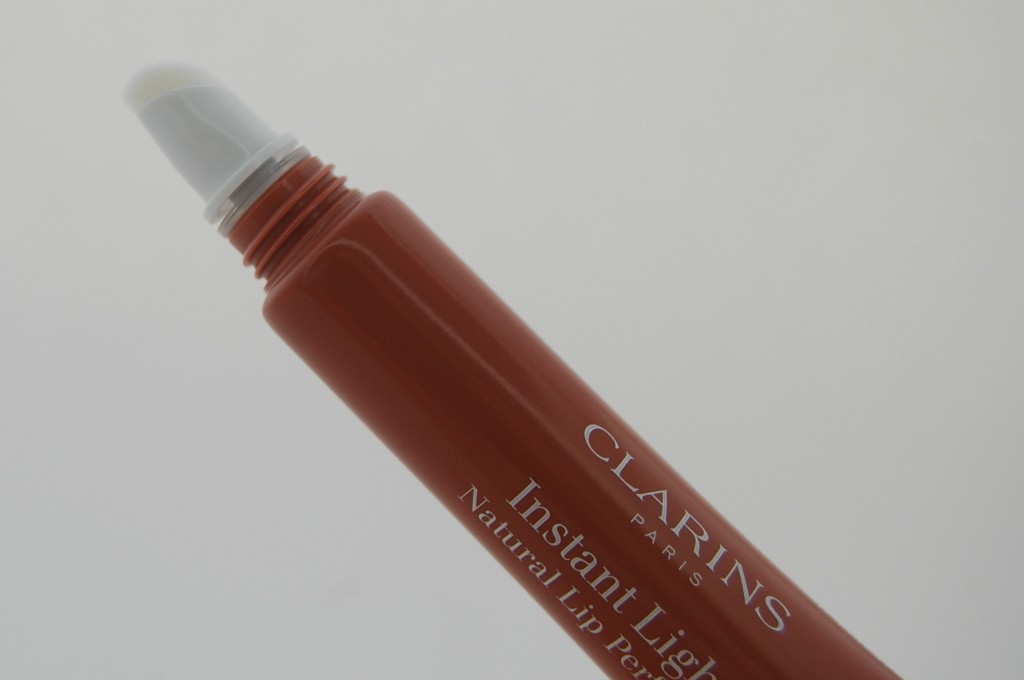 Overall these Clarins Instant Light Natural Lip Perfectorsmoisturized the heck out of my lips, added a hint of color and gave the appearance of fuller lips, something I would definitely repurchase again. You can get your hands on these at your local Clarins counter for only $20, something you'll be keeping in your purse and reaching for over and over again.