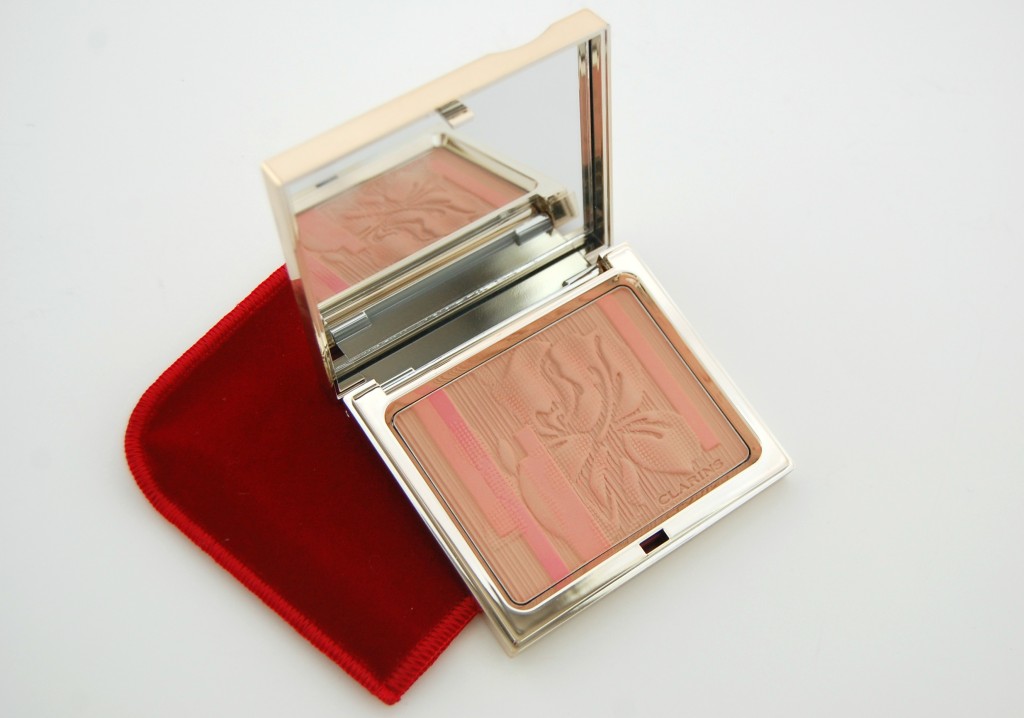 Rouge Eclat is Clarins newest collection for Spring 2013, inspired by the Iris flower it gives your face a fresh, soft like feel featuring a 4 Color Eye Palette, a Face & Blush Powder, Mineral Loose Powder, Rouge Eclet Lipstick (1st anti-aging lipstick by Clarins), Wonder Perfect Mascara and Instant Light Brush on Perfector.

I was lucky enough to give the Face & Blush Powder a whirl and fell in love almost immediately. It was love at first sight cause you know I love anything shinny; it comes in this super cute gold mirrored compact and is housed in a red velvet pocket, that did come in handy when not in use.  When you first open the compact you will see pretty shades of beige, peach and pink with a cute little Iris embossed flower to the right of the compact. It took me about 3 days before I finally got up the nerve to use it, its just so pretty I didn't want to damage the design on it, is that wrong? It does have a very strong violet scent to it, but that's just one more thing I love about it…. it reminds me of Spring. This is also one of the first compacts I've seen that doesn't come with those cheap brushes or powder puffs, which to me is a waste or space and money cause how often do we really use it… smart thinking Clarins!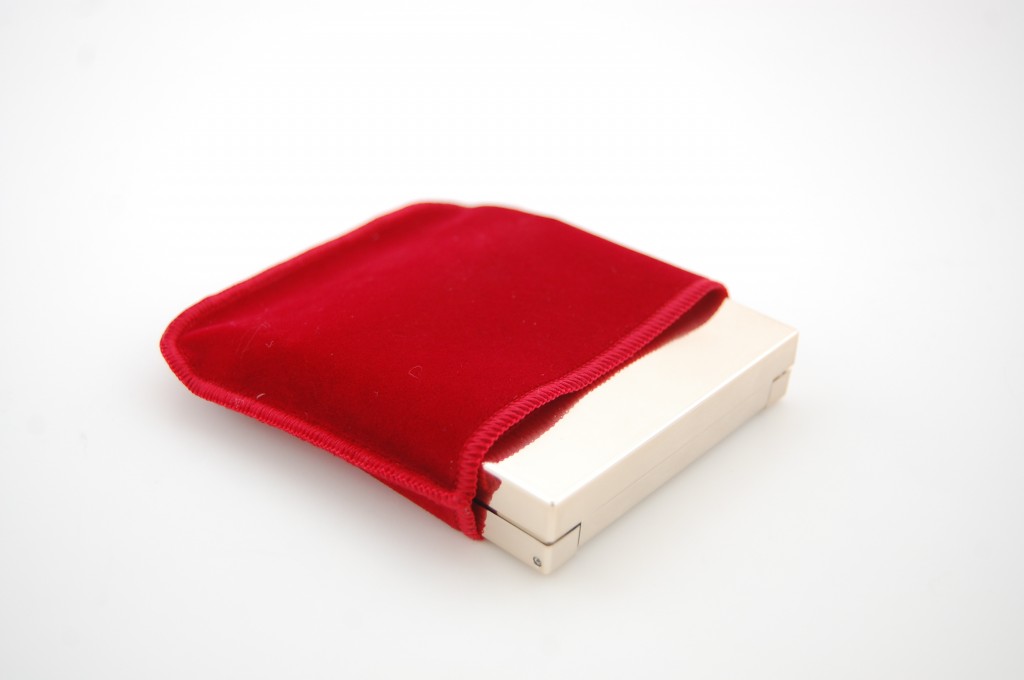 You can use this Face & Blush Palette as a blush, bronzer, highlighter or as an all-over face powder, depending on your skin tone I guess? I've been mostly using it as a blush, by swirling the colors all together, as it's a tad too dark to use as an all over face powder for me. If you have a dark complexion or somewhat of a tan, this would give you a perfect all over glow for sure.  It gives the perfect matte finish with a sheer amount of pinkish tan color to the checks.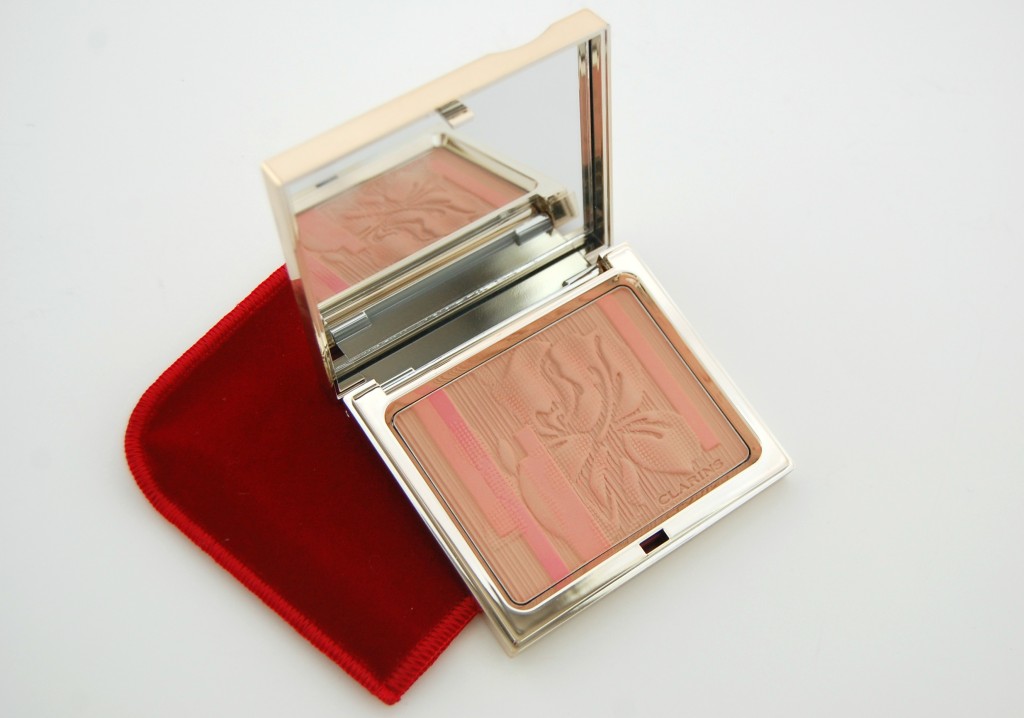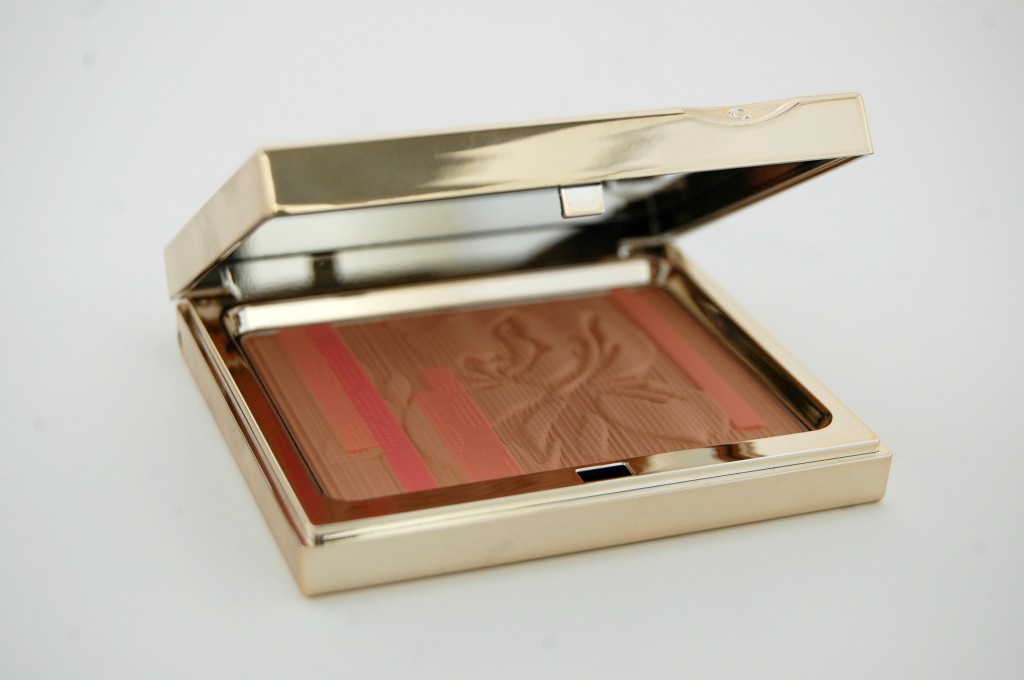 The Light-Optimizing⁺ instantly captures, diffuses and amplifies the light which helps reduce the appearance of wrinkles and imperfections, and we all know we could use all the help we can get!  It's plant- based Micropatch helps boost hydration, increasing skin comfort and suppleness while white tea extract helps anti-radical protection.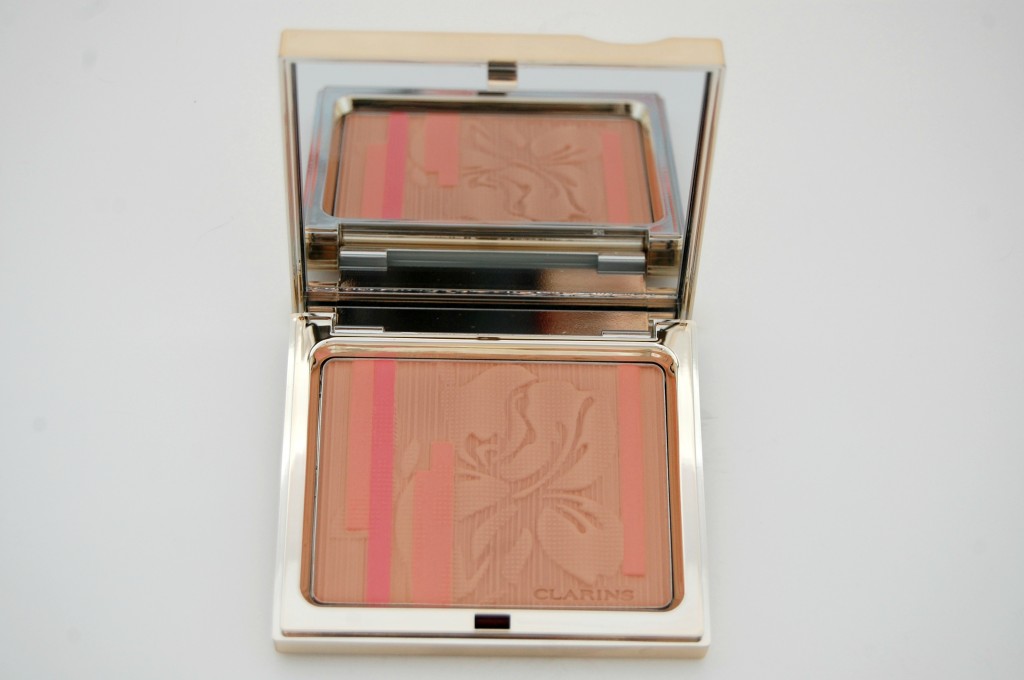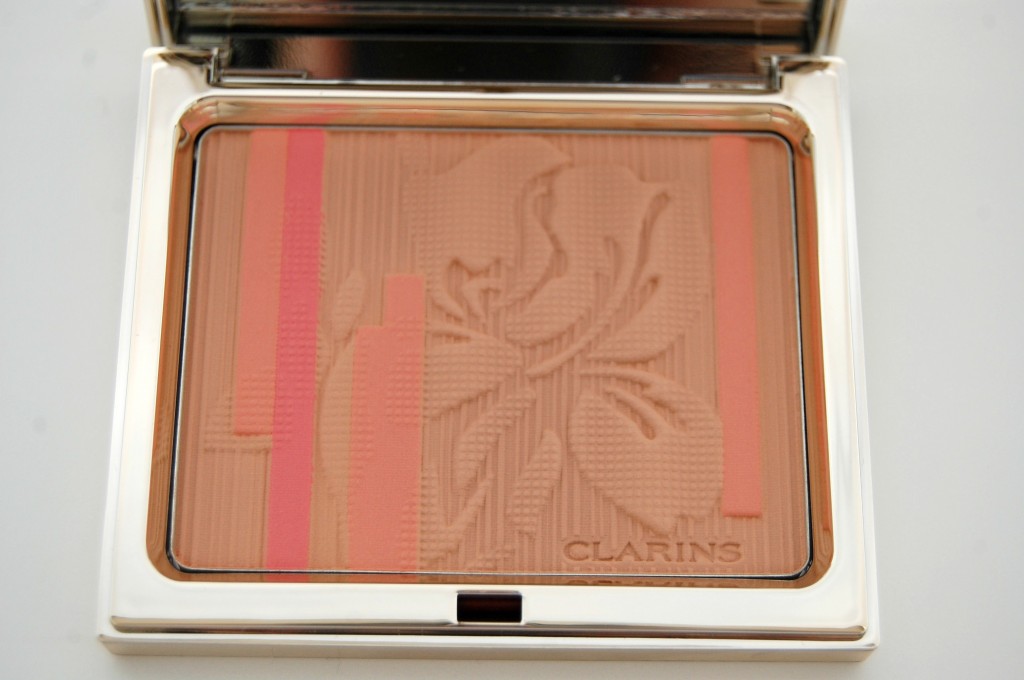 Overall this gives a very natural finish for a perfect "everyday" look,  its silky texture makes it easy to blend and its trio of shades evened out my skin tone and  makes it look even more radiant.
Look at how beautiful it is on my skin, run don't walk to get this before its sold out. You can find at any more of your local Clarins counters for $40.