Get your glow on with the new Clarins Radiance-Plus Golden Glow Booster, a new self-tanner designed specifically for your face. Just add a few drops to your daily moisturizer, may that be a cream, oil, gel or lotion texture to build up the tan and then just maintain it with a few drops daily. Its innovated formula is made up of 99.8% all natural ingredients and contains aloe vera to help add moisture and soften the skin. It also features DHA and erythrulose that interacts on the surface of the skin to give a perfectly even, natural-looking, healthy glow.
Clarins Radiance-Plus Golden Glow Booster is a liquid that comes in a tiny, golden glass bottle, but don't let the size of the bottle fool you, it's highly concentrated to ensure you receive the high amount of golden results with only the smallest amount. It has an oil base consistency that mixes in beautifully with your moisturizer and provides an even application each and every time. The handy dropper applicator assures you get accurate drops every time. It's streak-free, doesn't cling to dry patches, and doesn't have that awful self-tanner smell even though it does contain DHA.
It couldn't be any easier to use, just simply add 1 to 3 drops of the Clarins Radiance-Plus Golden Glow Booster to your daily moisturizer. It's recommended to start off with only 1 drop if you have a fair complexion and then work your way up to 2 or 3 after you have a solid base colour. You can start to slowly increase the amount of drops to build the tan and then maintain it with a drop every day or every other day as desired. Make sure to exfoliate before, to start with a smooth base and wash your hands immediately after to get rid of excess colour.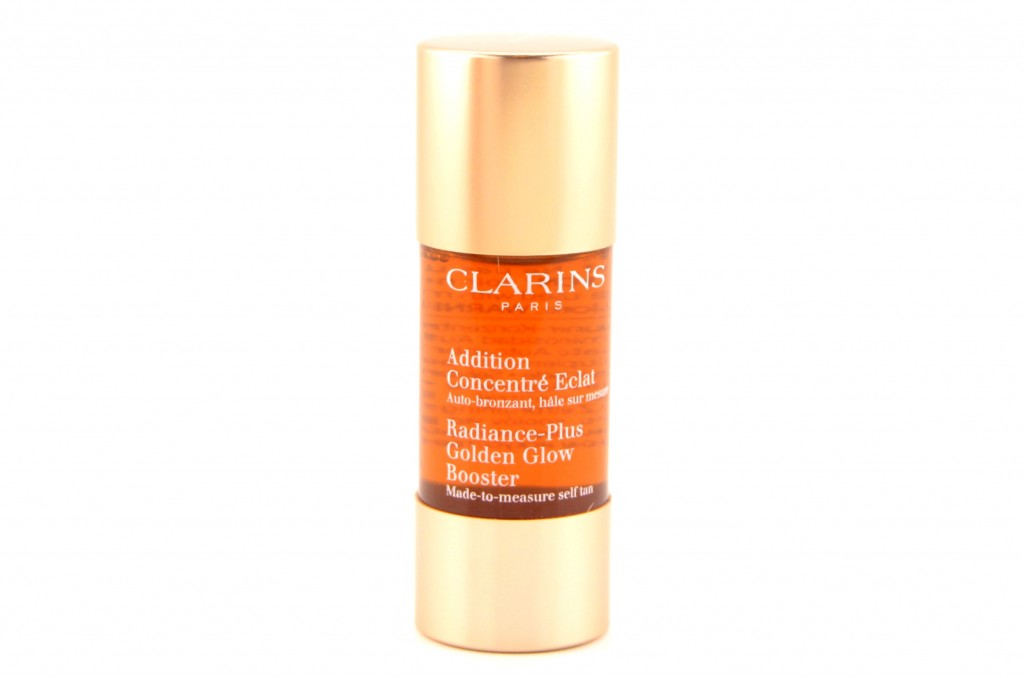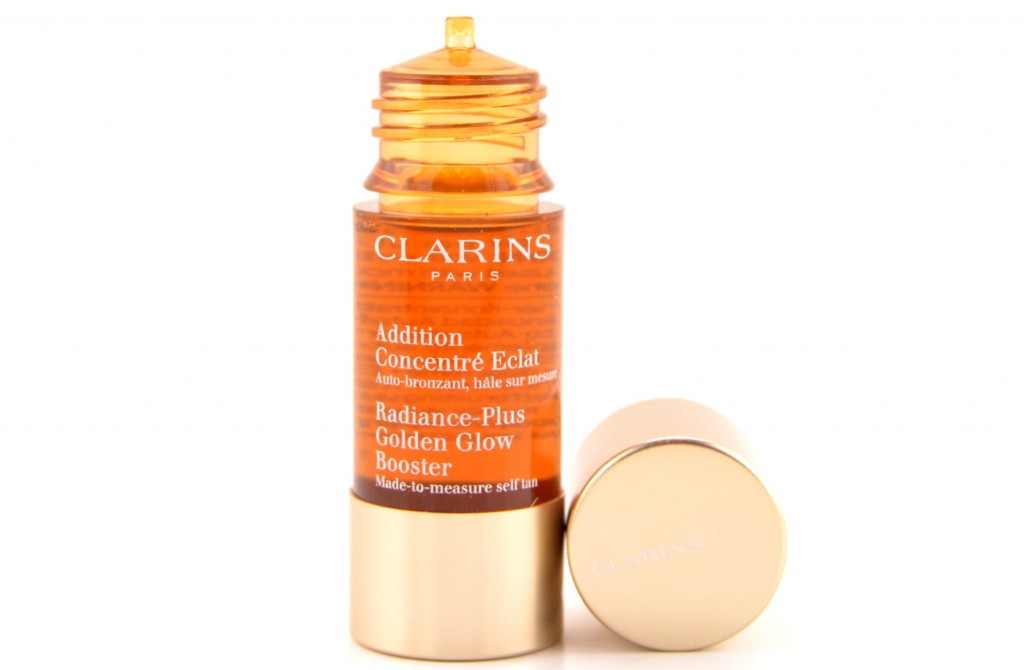 I think I've tried pretty much every self-tanner on the market today, but Clarins Radiance-Plus Golden Glow Booster is the first of its kind and totally unique. I usually don't apply self-tanner to my face as it's always too dark, makes me breakout and is way too drying. I love that I can add this oil to my favourite moisturizer to get all the same great benefits I'm used to in my face cream without the hassle of switching brands. I can customise it to my desired tanning level by adding less or more oil to get the healthy, radiant, natural, sun-kissed glow I want. For my pale skin I add one drop a day till I achieve my desired shade, usually within 3 days and then I continue to add 1 drop every other day to maintain it. I found 2 drops too intense for my skin tone, which I'm okay with, just means the bottle will last that much longer. The serum actually softens my skin and works hand in hand with my moisturizer for a fresh-faced, glowing look that lasts for days. It retails for $30 for 15ml (which is good for about 3 months' worth of daily use).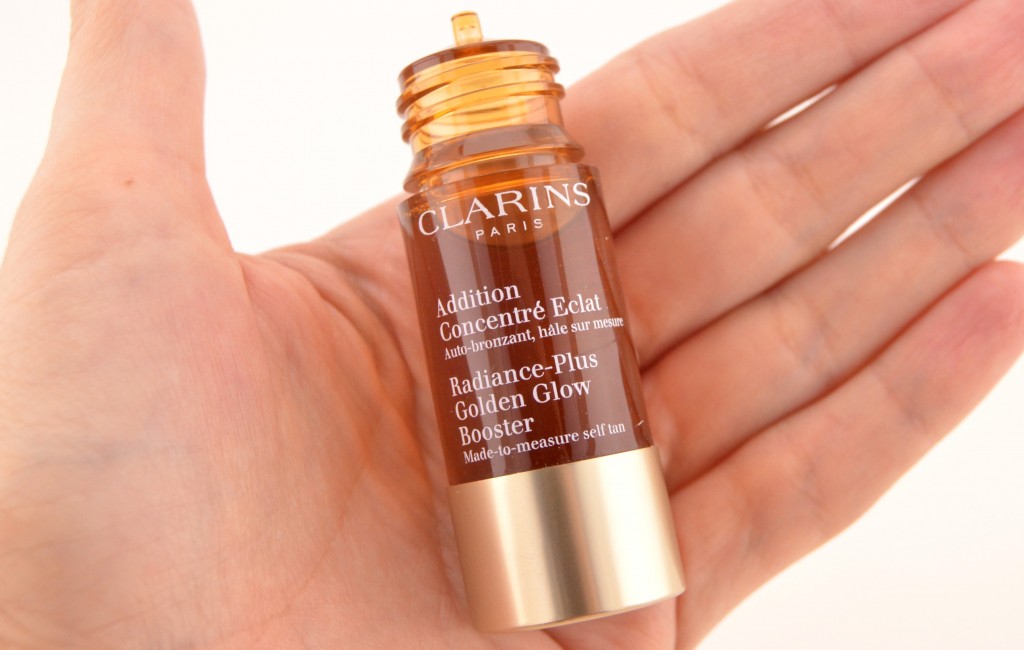 The moisturizer I've been using with the Clarins Radiance-Plus Golden Glow Booster is the Clarins HydraQuench Cream for normal to dry skin. It's formulated with Hyaluronic acid to help restore skin's water reserves along with Katafray extract to help reinforce the barrier effect of the outer layer of the skin. It also contains Rowan Tree Bud extracts to help boost skin's radiance and an exclusive anti-pollution complex that helps protect skin against the harmful effects of the environment.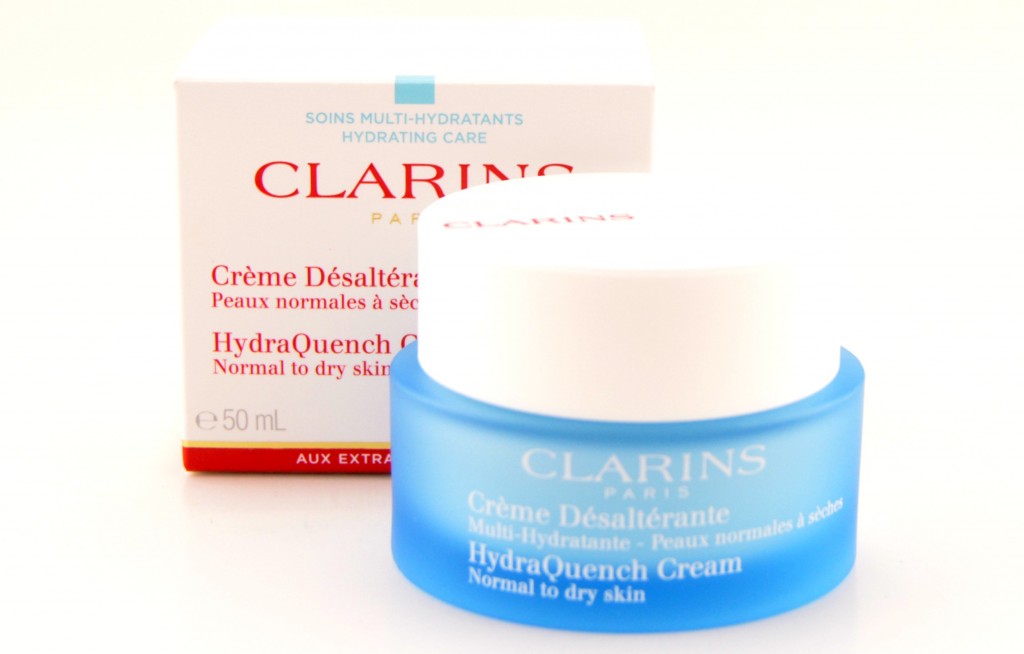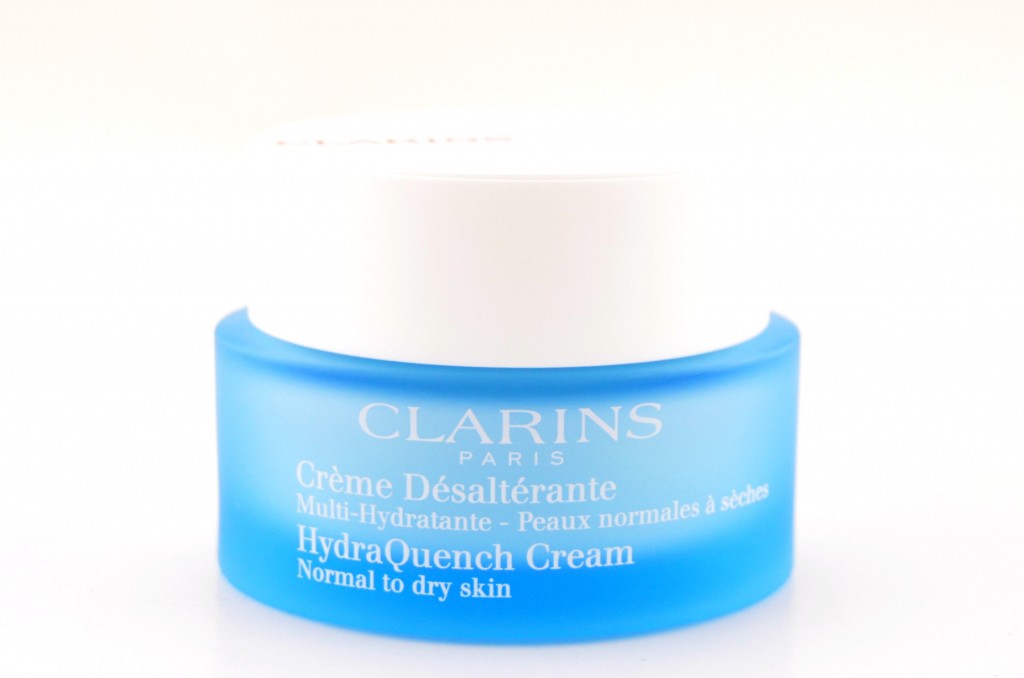 Clarins HydraQuench Cream has a lightweight, silky smooth, watery, gel like texture that applies like a serum, absorbs almost instantly and provides an almost airy effect on the skin. It helps to refresh and hydrate the skin so the tanner applies more evenly and smoothly. It has a fresh and floraly scent, nothing too overpowering and it doesn't feel greasy or oily on the skin. It retails for $49.50 for 50ml.