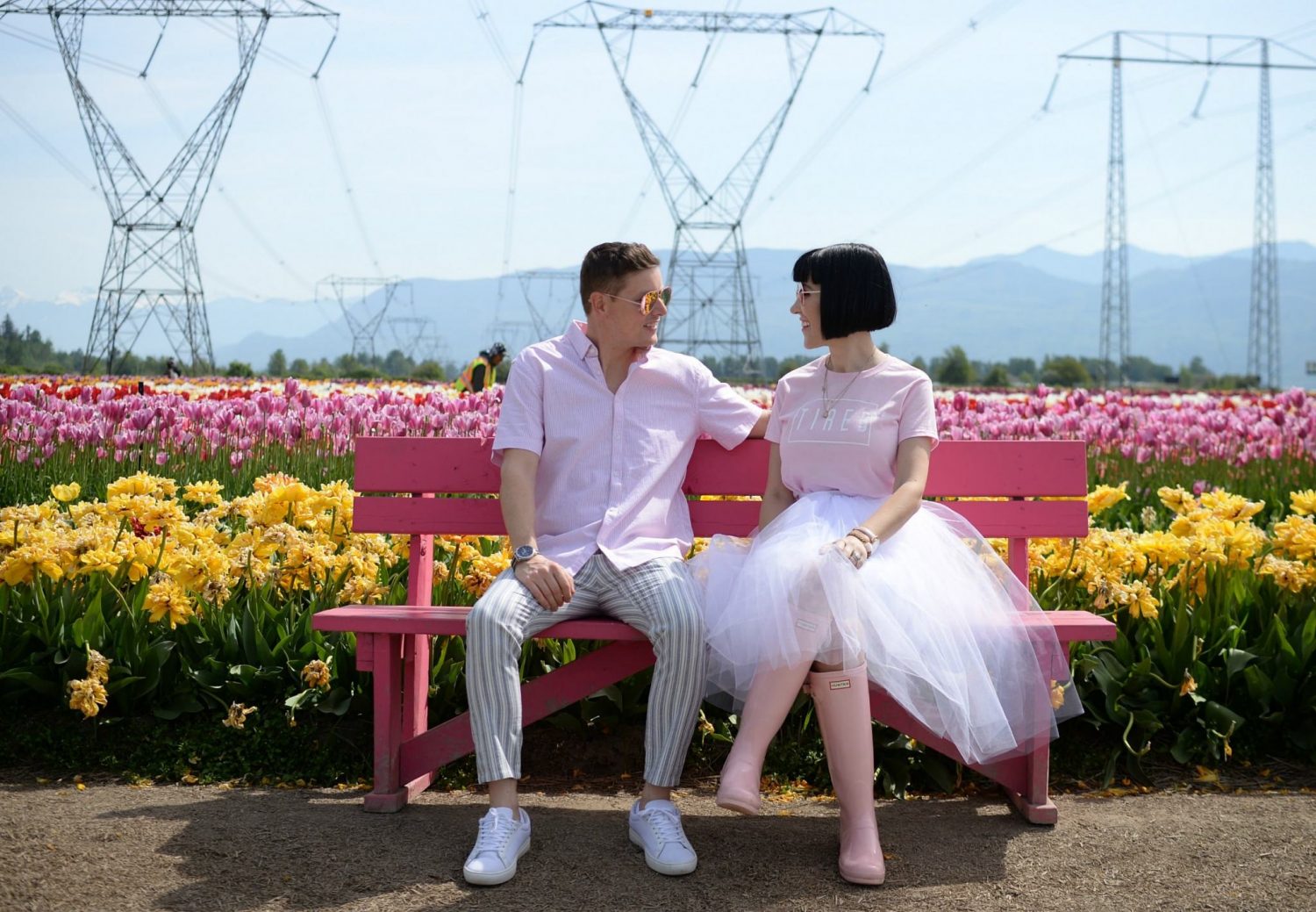 Abbotsford Tulip Festival
Fraser Valley is best-known for its rolling mountains, lush greenery and beautiful seasons. Spring is especially gorgeous as Mother Nature gets dolled up in bursting bold and vibrant colours. The tulips are in full bloom, the sun is shining, and the temperature is ideal for outside activities. Getting to Abbotsford from other major cities in Canada used to be expensive, but thanks to Swoop, a cost-effective and quick way to explore our beautiful country, is now more accessible. This ultra-low carrier is owned by West Jet but offers a unique business model where customers only pay for what they need. Your base fare includes your seat only, giving you total control to add on the things you need (like checked luggage and carry-ons) and leave out the things you don't need.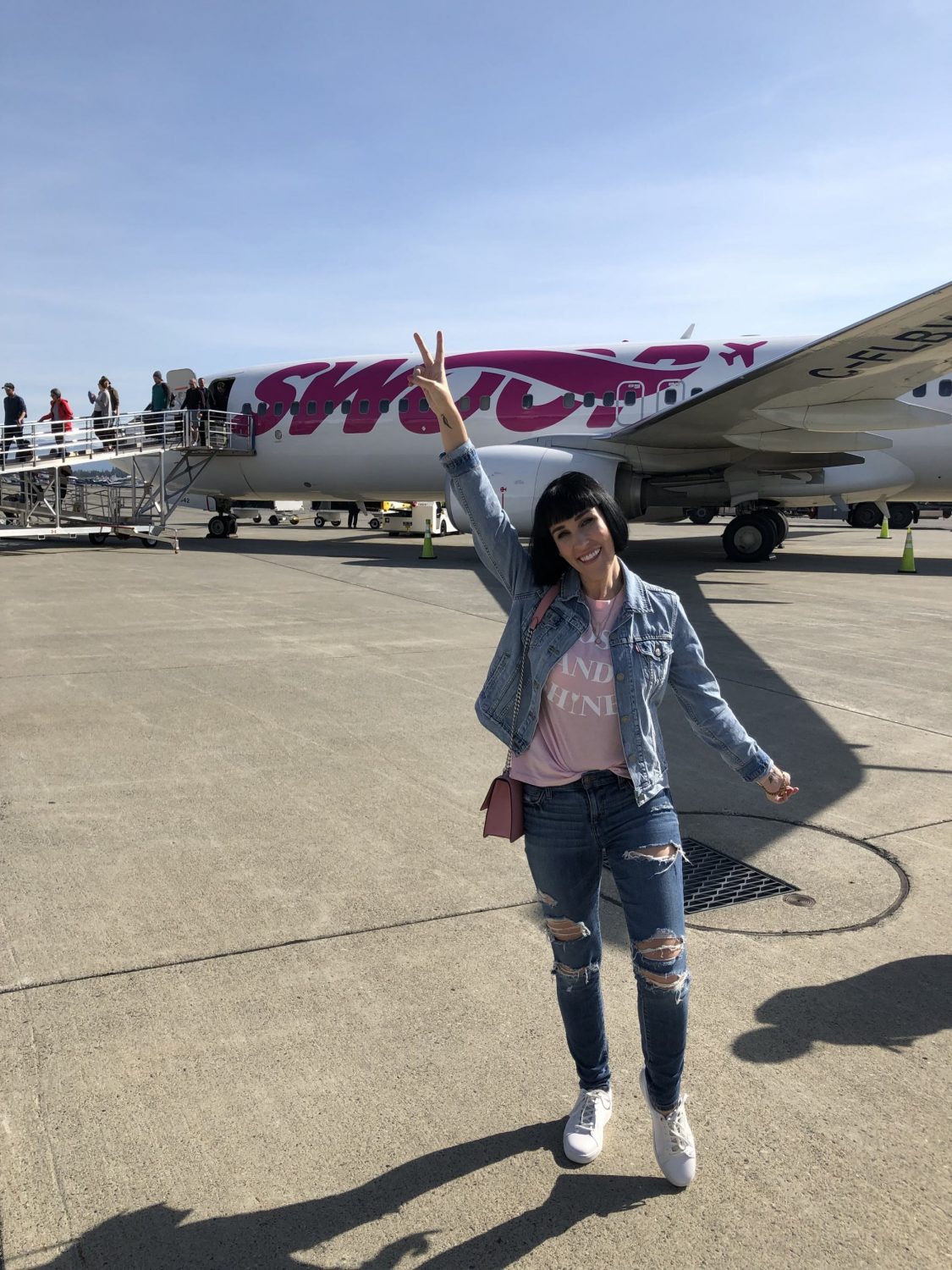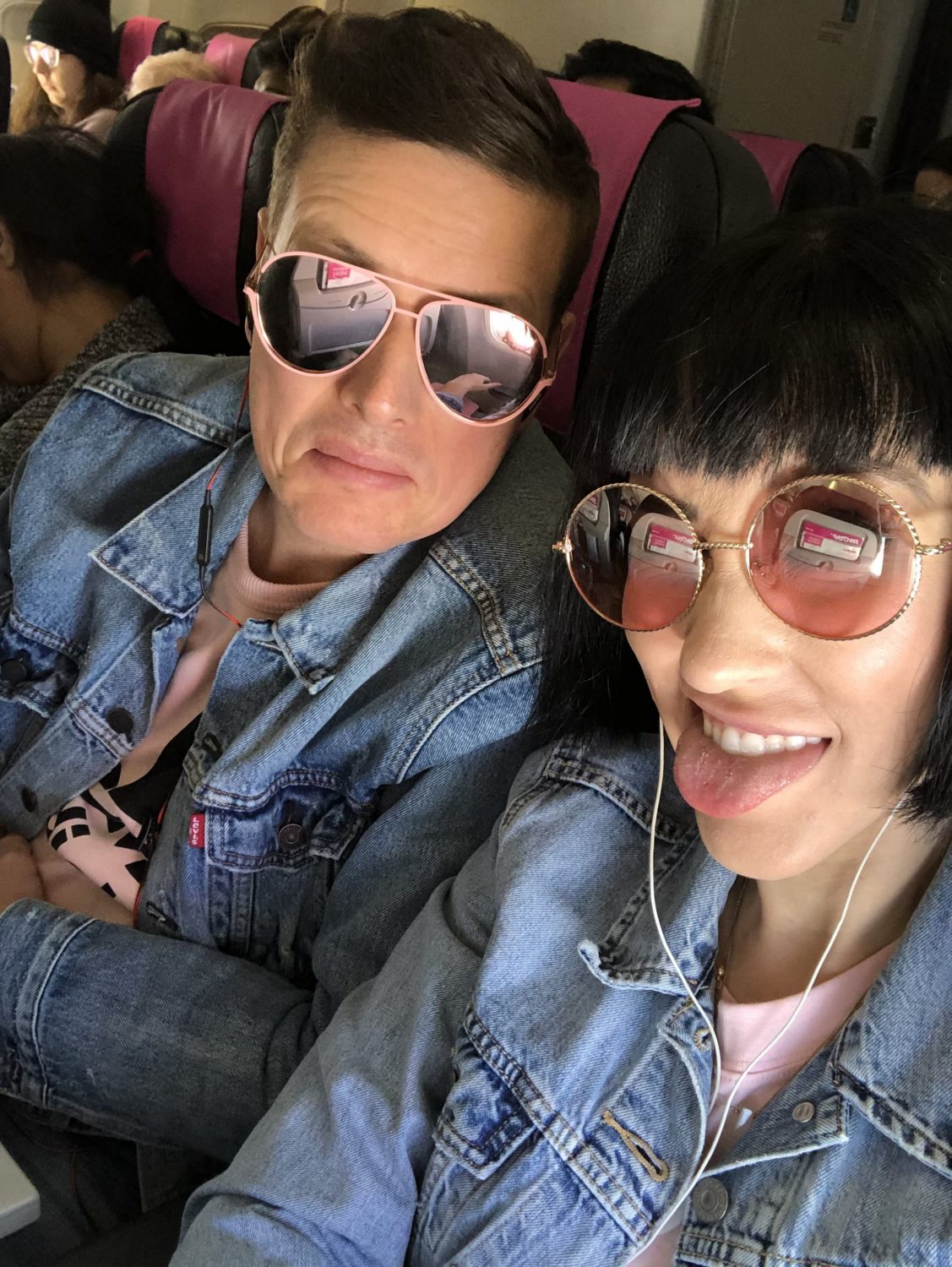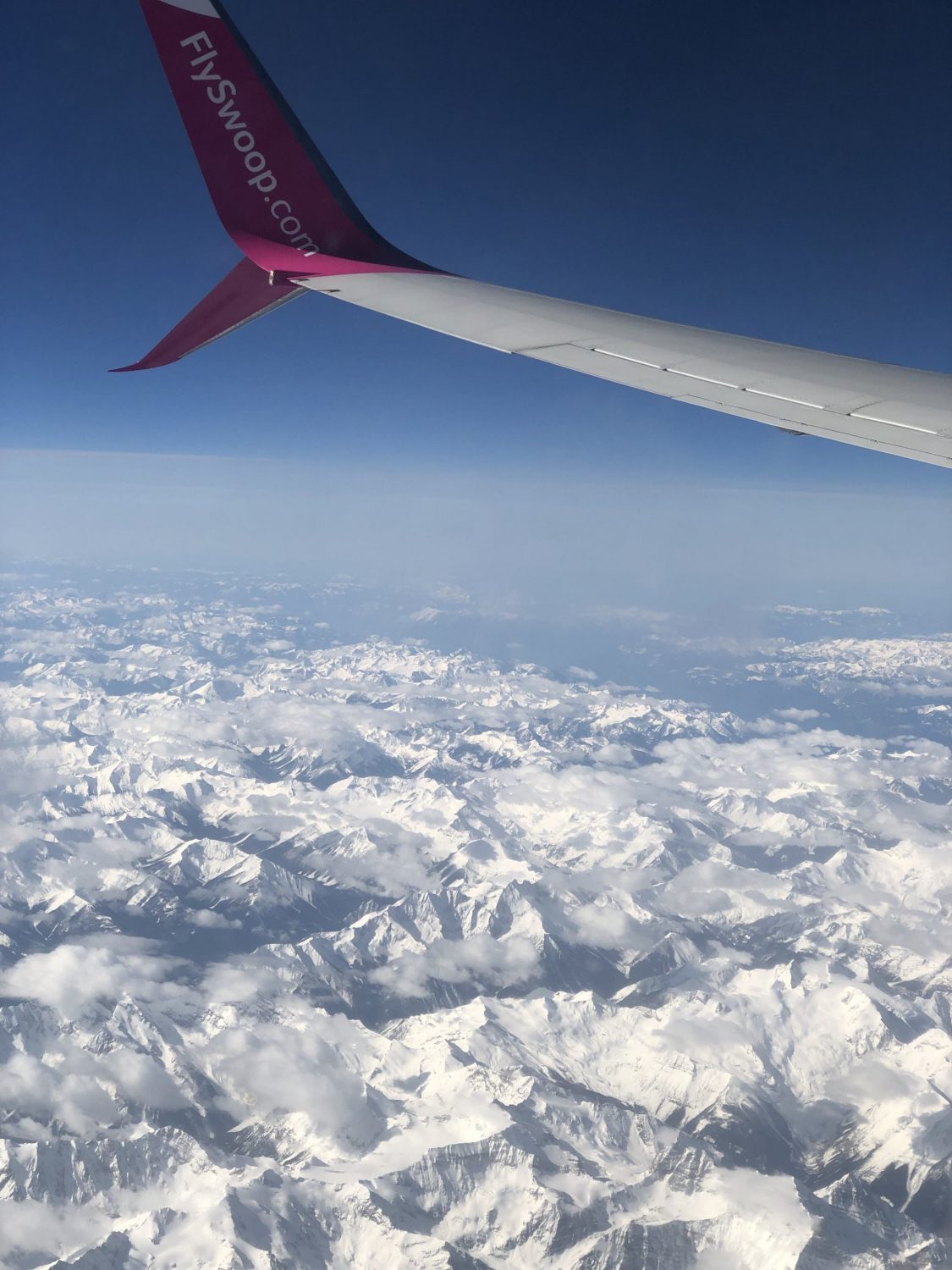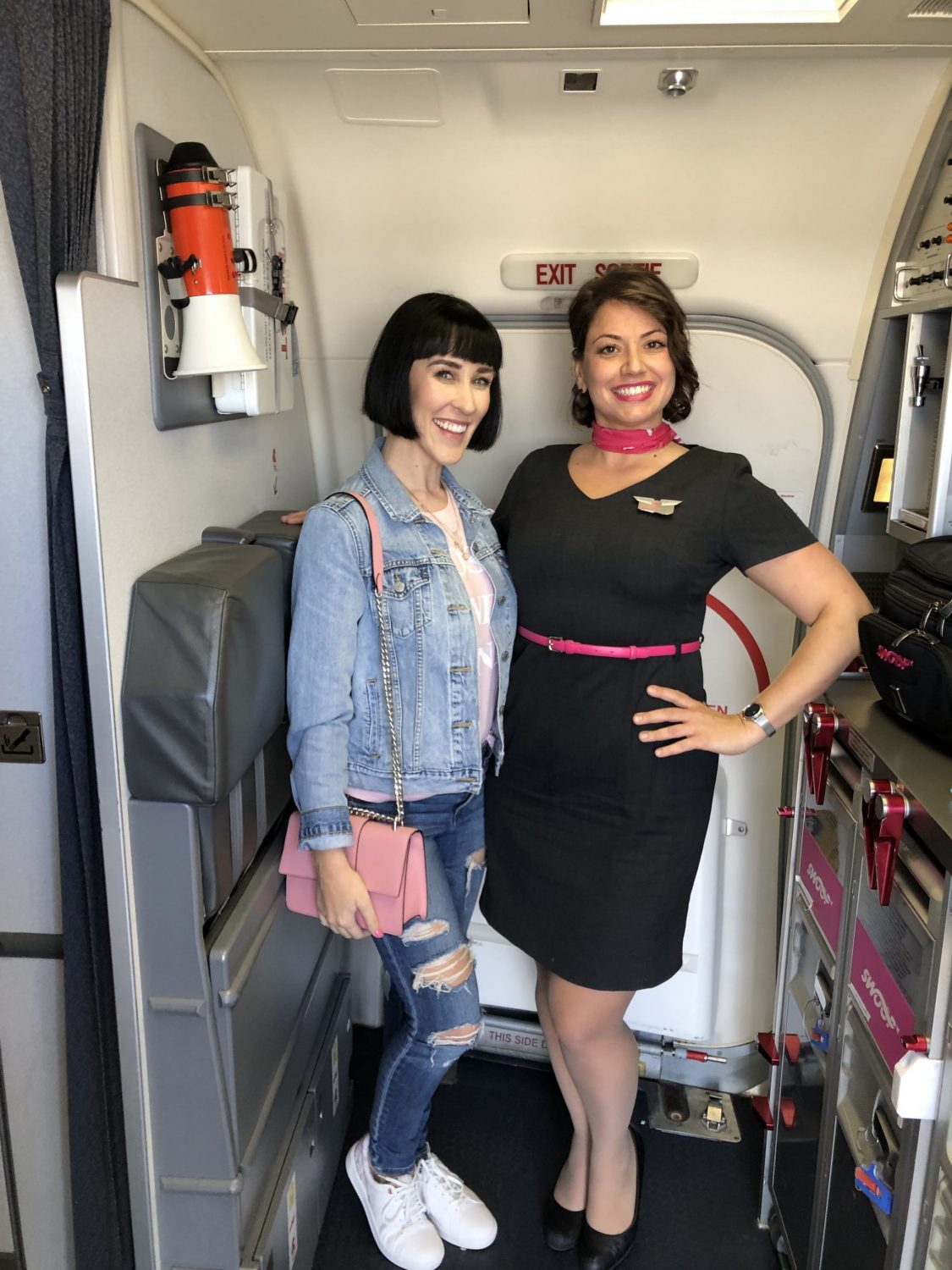 The Abbotsford Tulip Festival is on the top of everyone's list to visit. It features 10 acres of rainbow-coloured rows of tulips and is just a short 45-minute drive from Vancouver. It's unlike anything you've ever seen before. It really is quite magical to see in person (not to mention one of the most instagrammable places on Earth).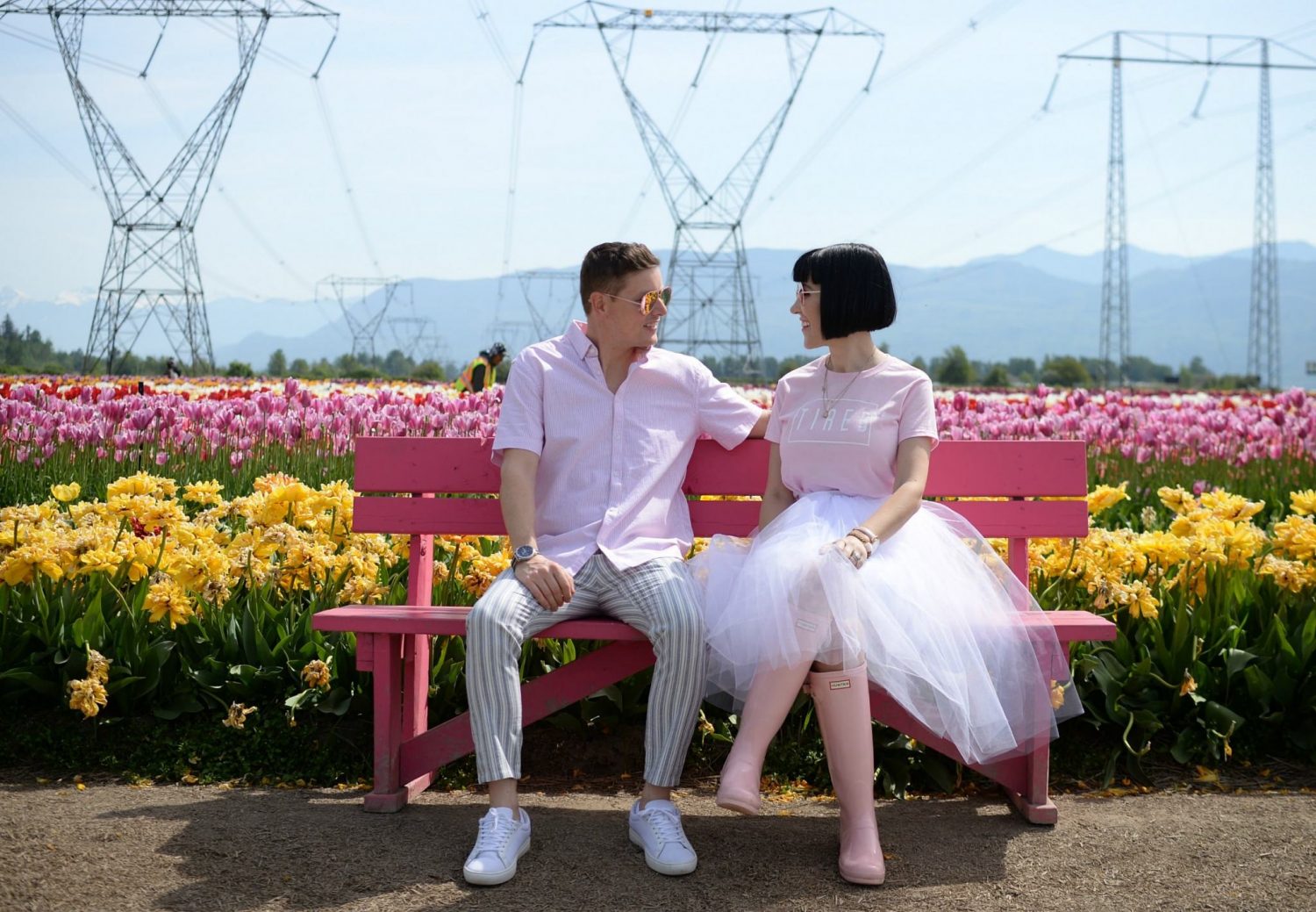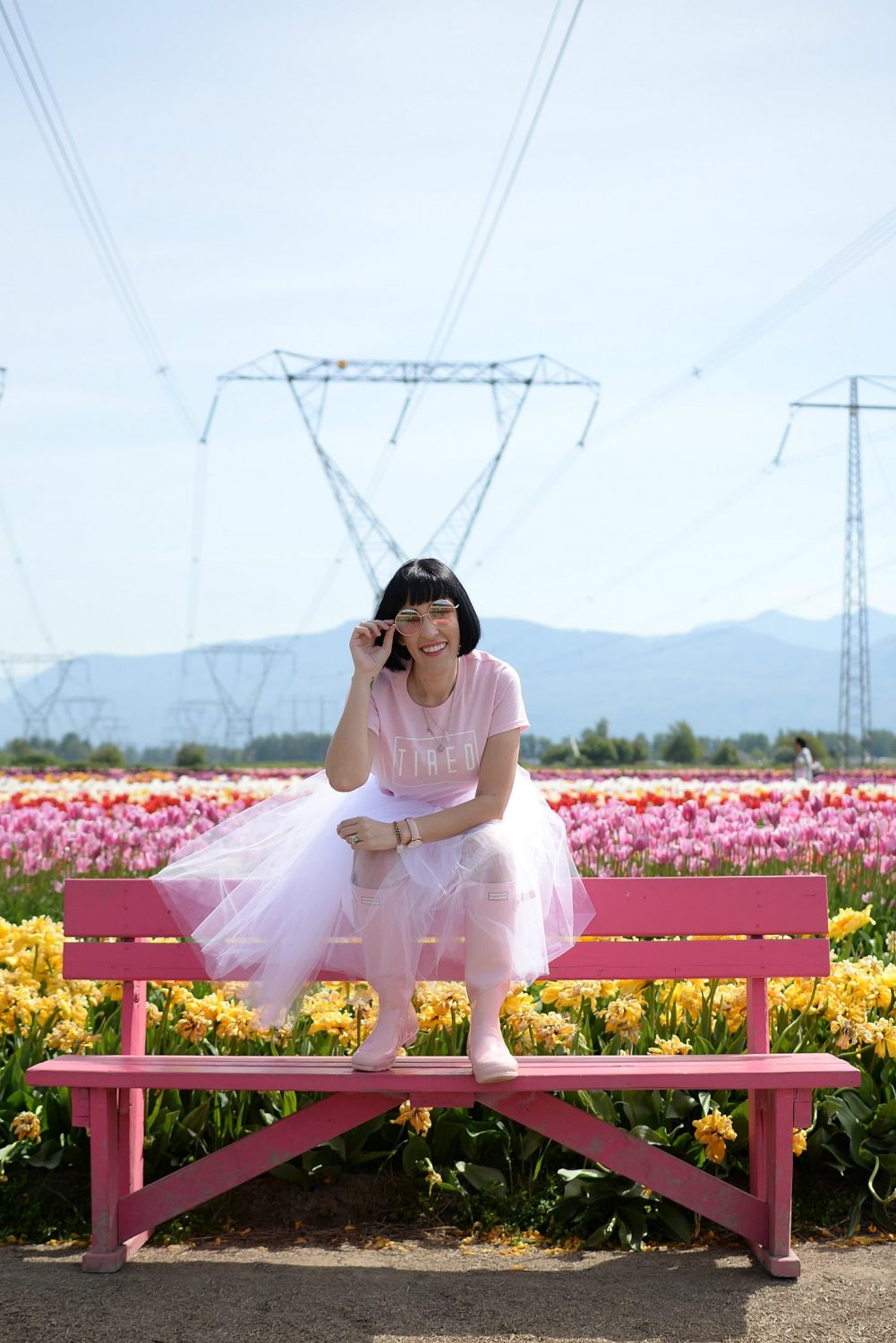 Take a moment to stop and smell the tulips! Take in the beauty and just appreciate its glory. For a small $10 fee you can spend the entire day strolling through the endless array of tulips. It's the perfect way to celebrate spring, as it runs from the beginning of April to mid May. During the first part of April the tulips are in low bloom, perfect for those looking to capture the tulips during their early stages where the tulips aren't fully opened, whereas in May, the flowers are in high bloom and the fields are full of colour, ideal for those looking to experience vivid colours for their photos.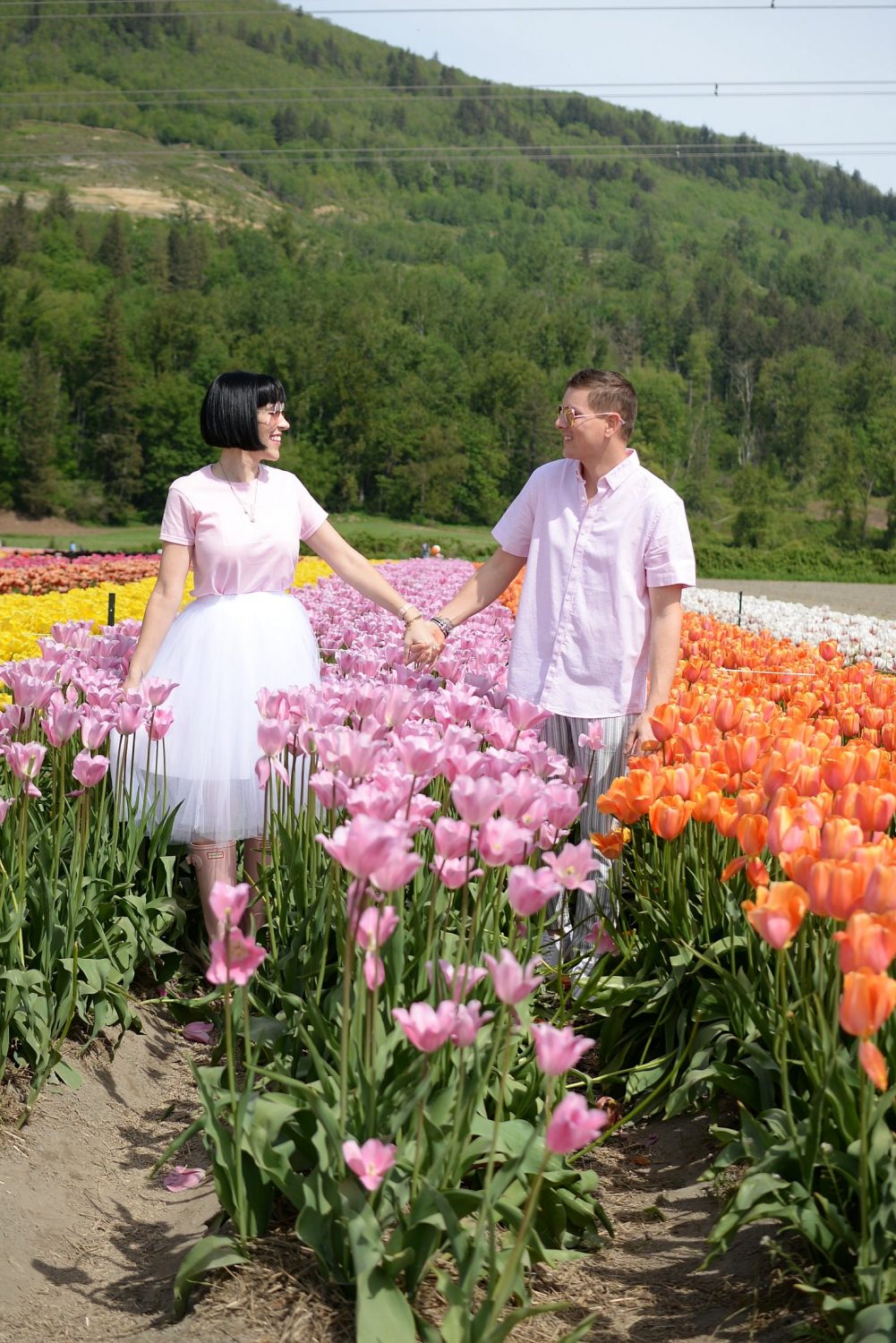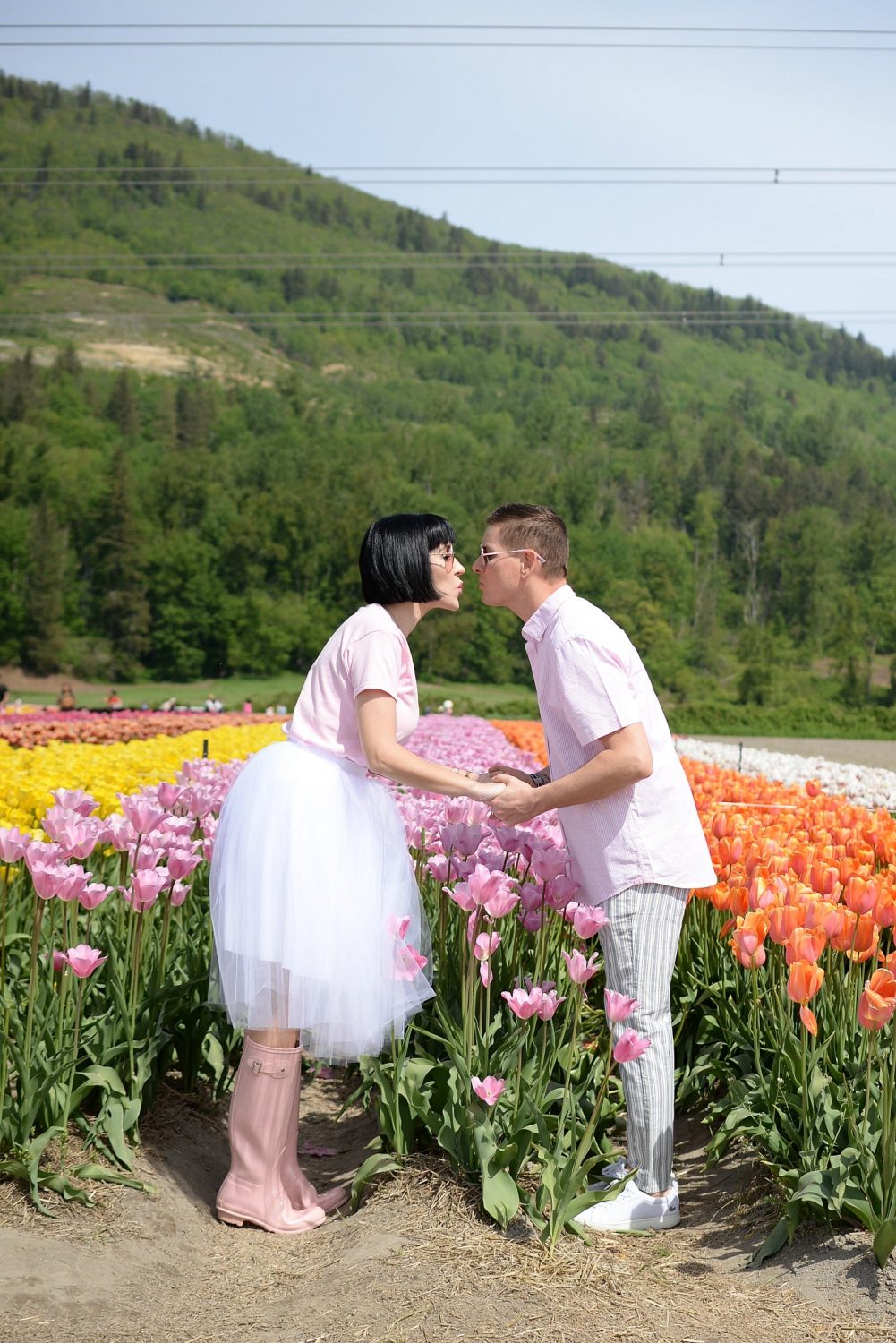 Upon walking in, which I highly recommend wearing rainboots (since it is a working farm), you'll immediately be in awe of the rows and rows of tulips. From red, pink, yellow and orange, each row is truly unique and breathtaking. If you're looking to bring back some memories, make sure you swing by the U-Pick section where you'll be able to pick and take home a few of the gorgeous tulips at just $1 per stem. Be sure to pack a lunch and take advantage of their picnic area. From cut-out boards and endless rows of colourful flowers, every direction you look is another impressive photo op.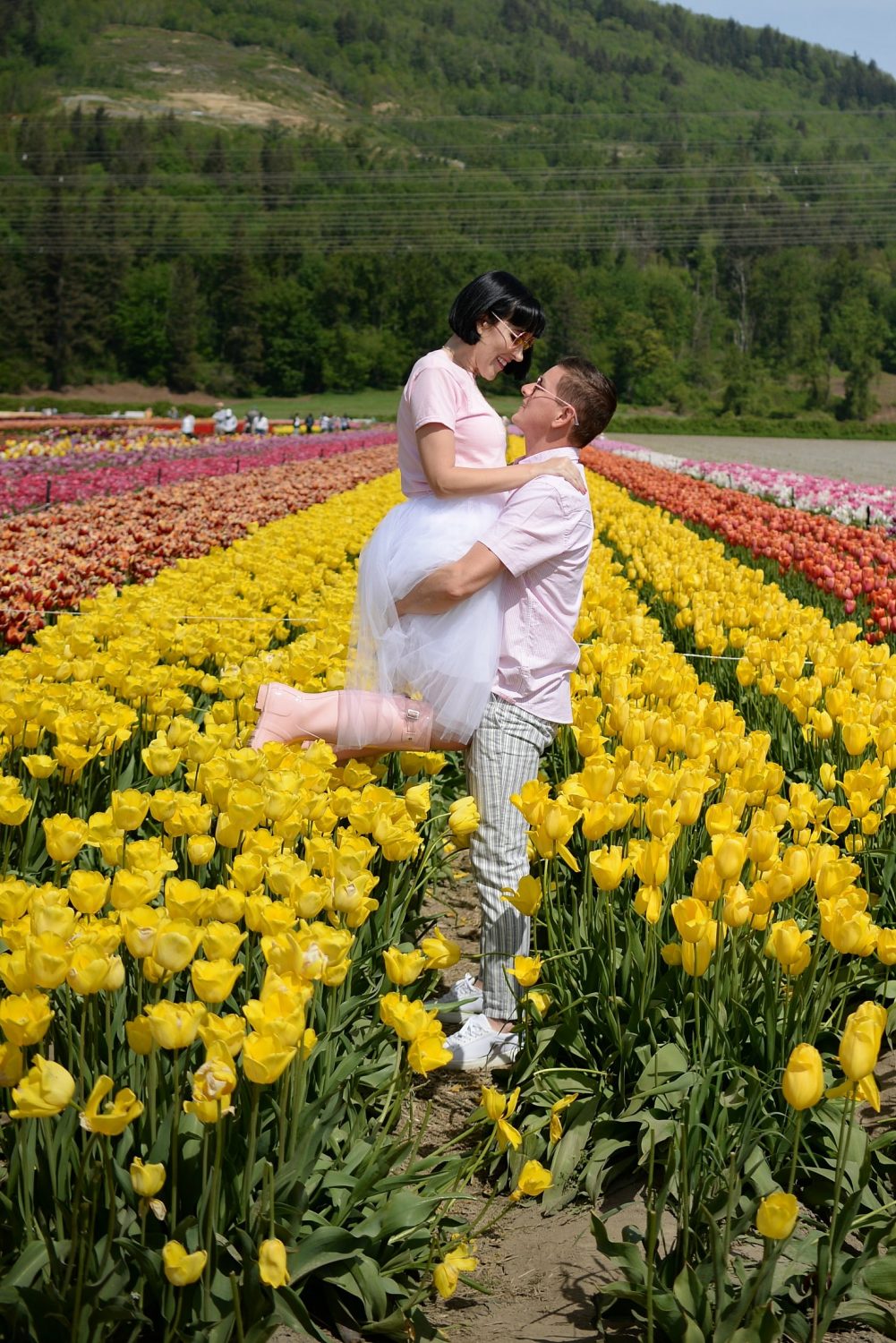 Although you may come to Abbotsford for the tulip festival, I highly encourage you to stay for the food, shopping and wine. With a small population of only 140,000 people, Abbotsford may have that small-town feel and vibe, but the city is bursting with excitement. From local restaurants, excellent hospitality, charming boutiques, picturesque backgrounds and some of the most delicious wineries in the country, you can spend an entire week here and not see everything.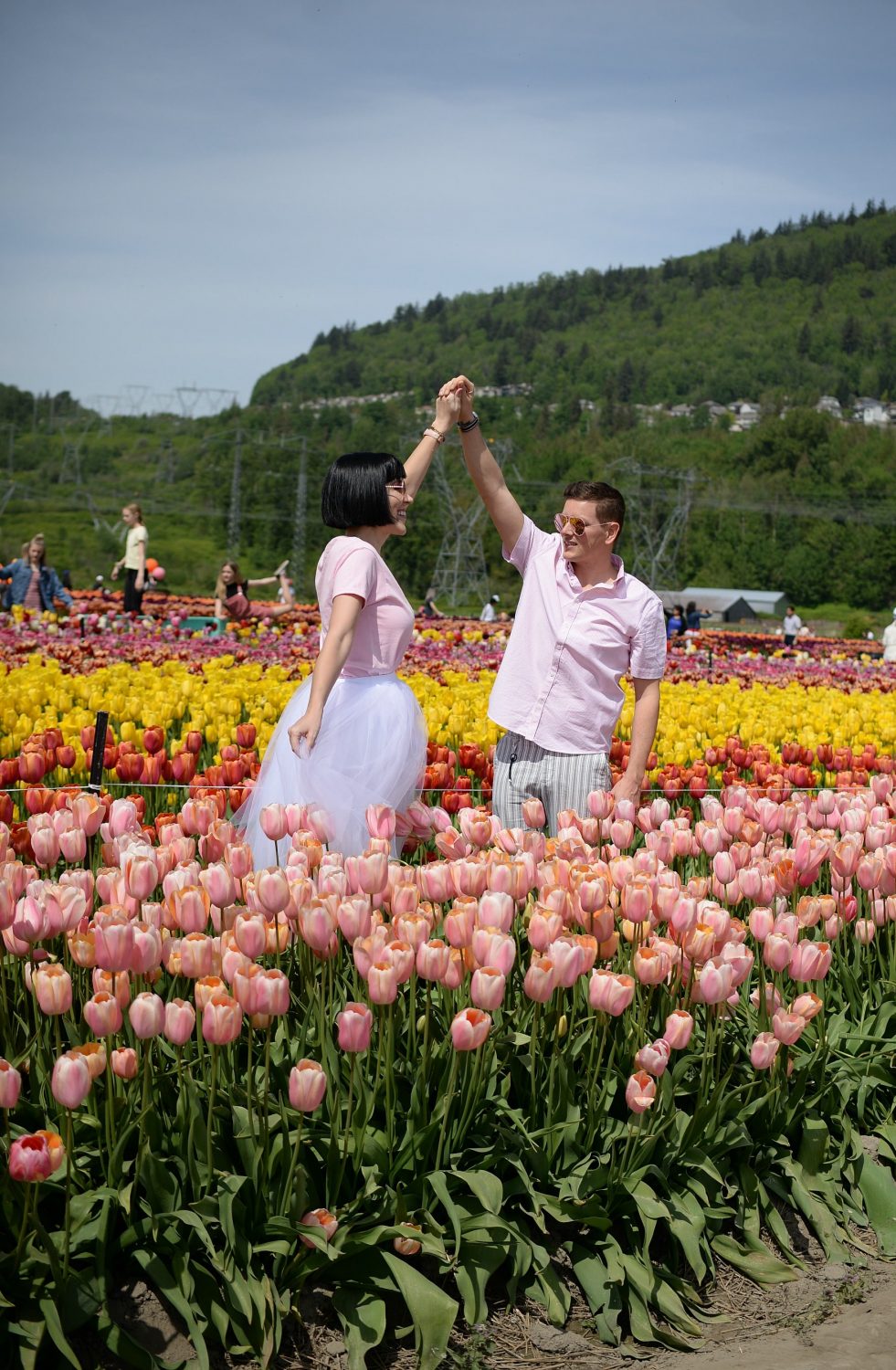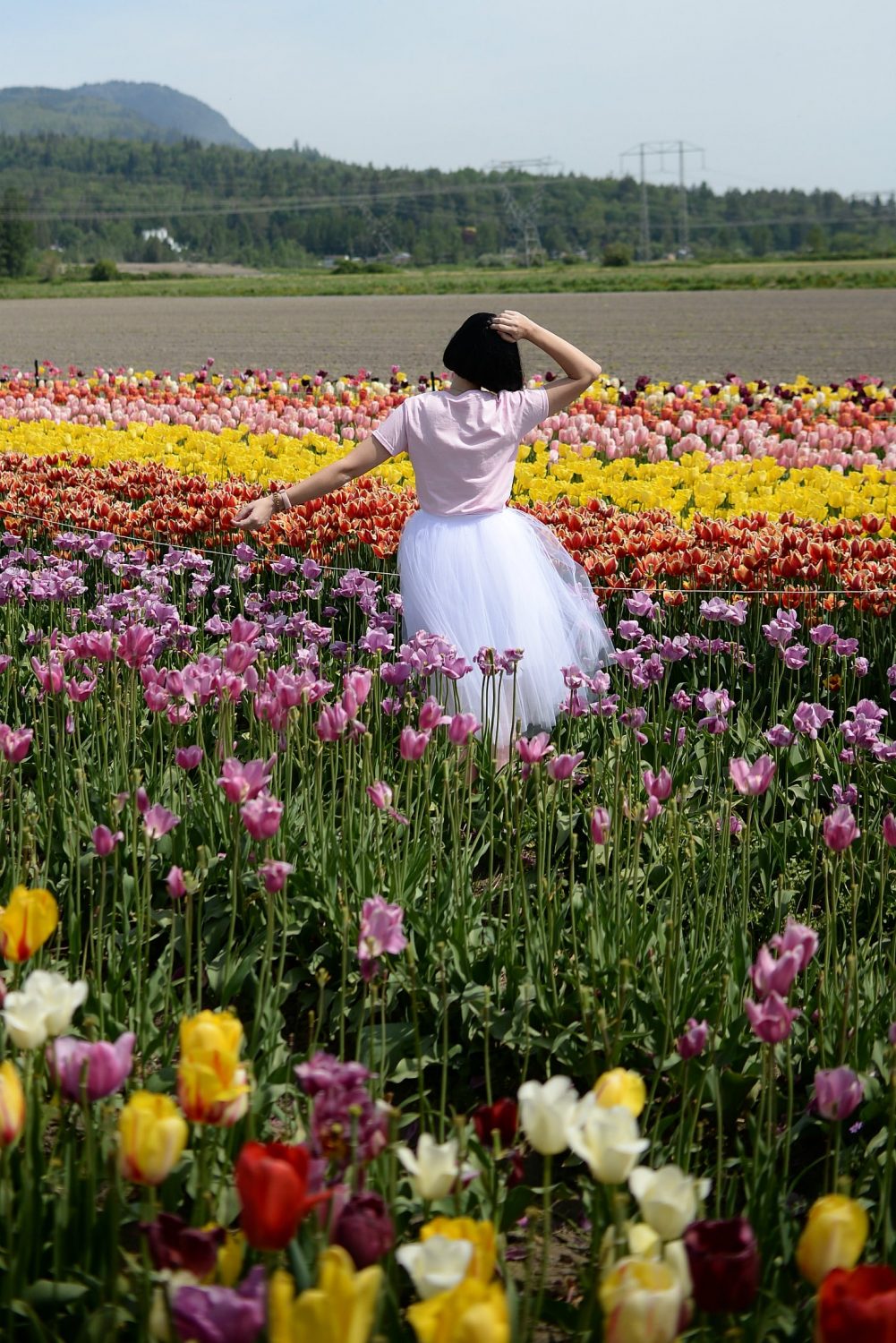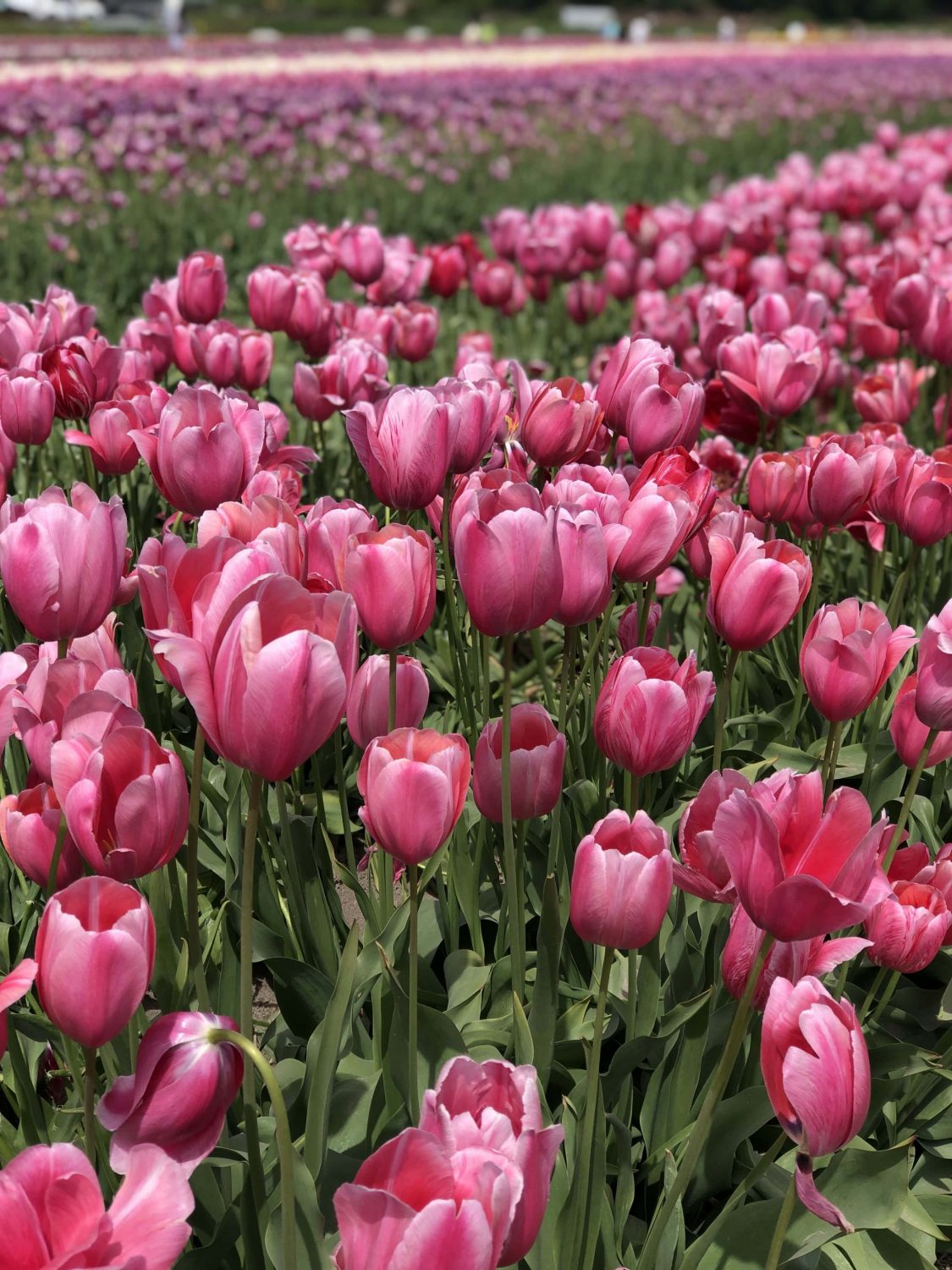 Start your adventures in the Historical Downtown area. Most of the shops, cafes and restaurants are family-owned and offer a unique and one-of-a-kind experience to their guest and customers. You'll immediately feel like a local, as each owner takes the time to get to know their cliental and customers. The owners take pride in their businesses and are super passionate about what they have to offer. Don't be surprised if you get a little backstory on their brand. Everyone we met, was incredibly happy and proud to share their story.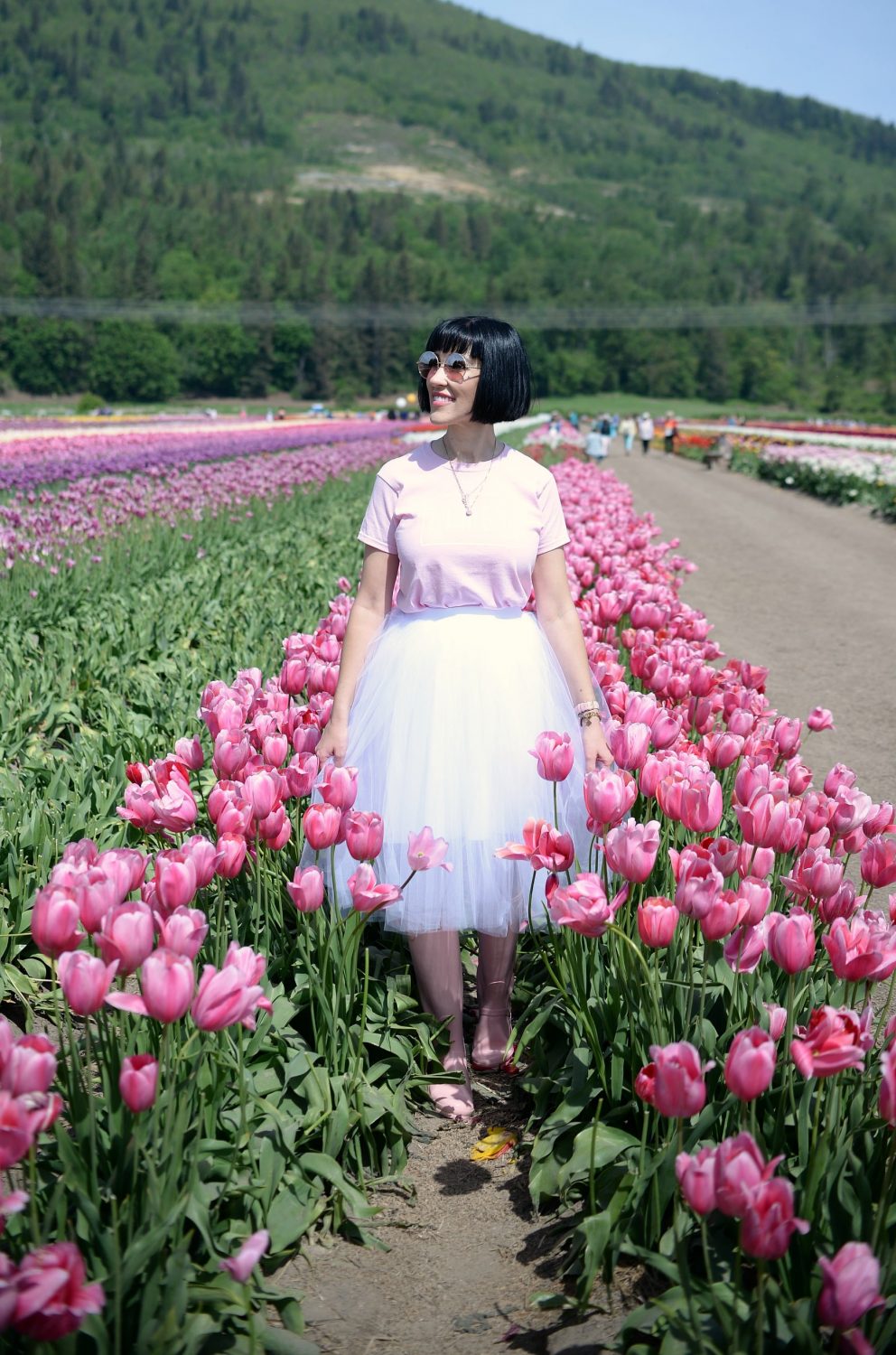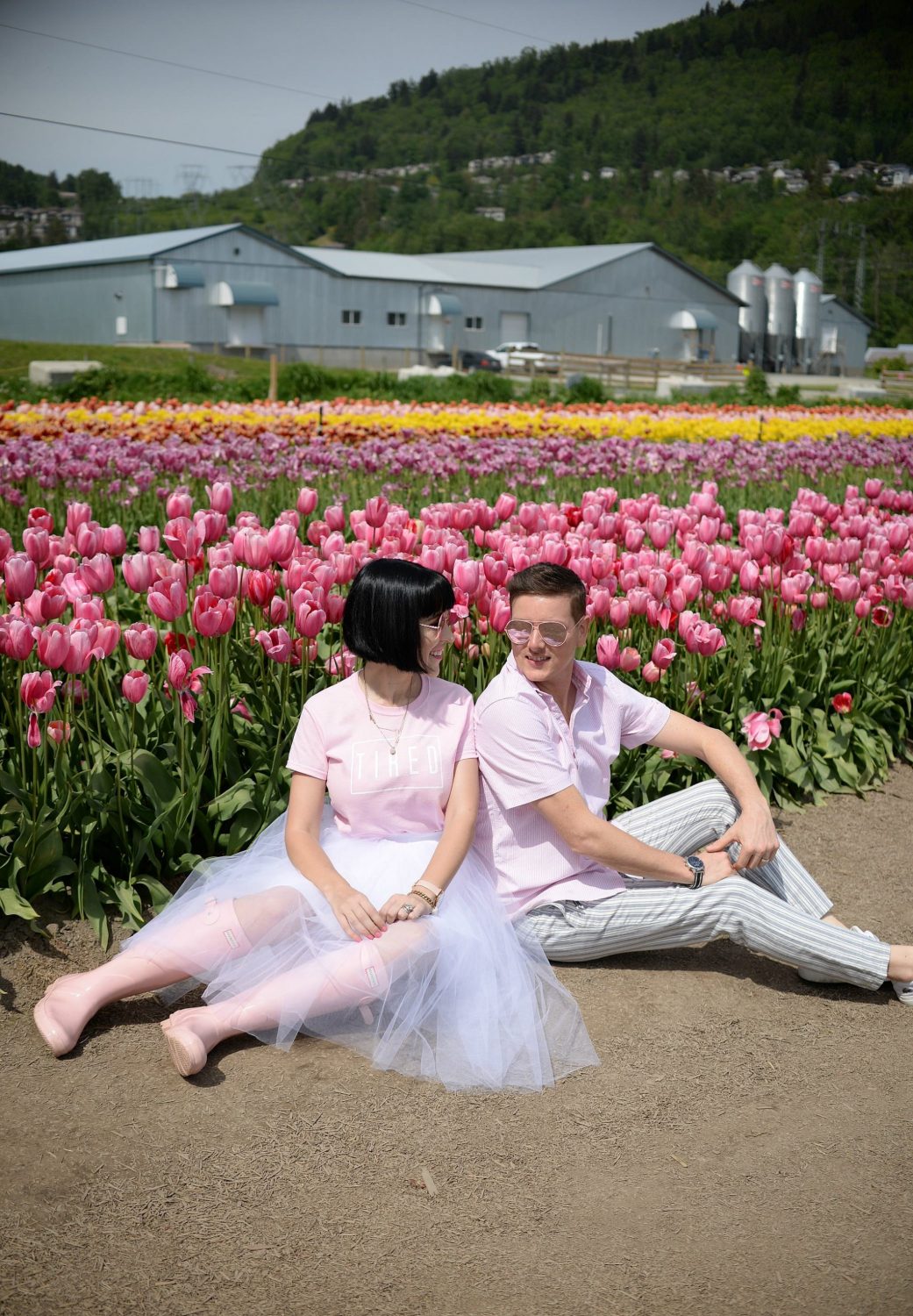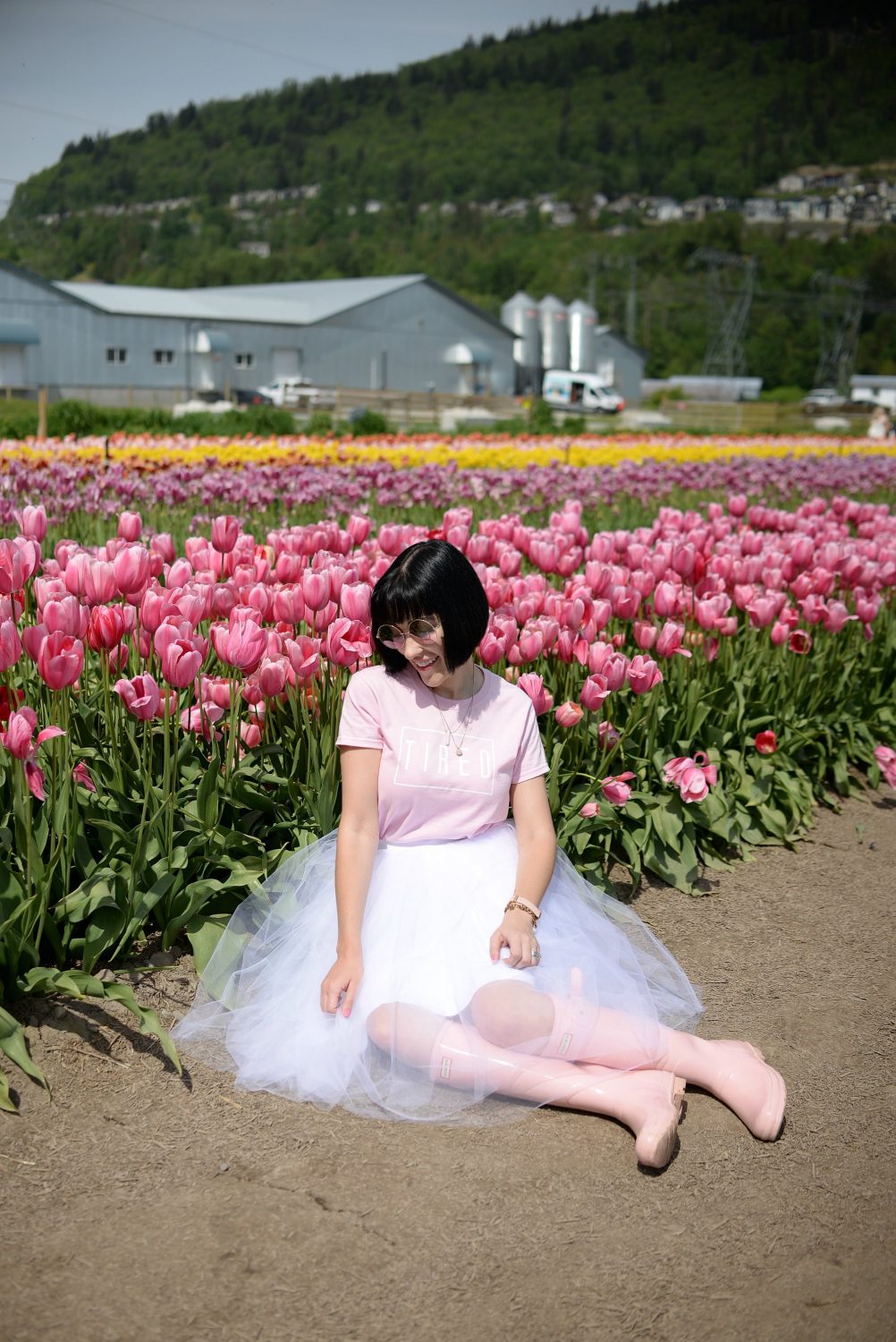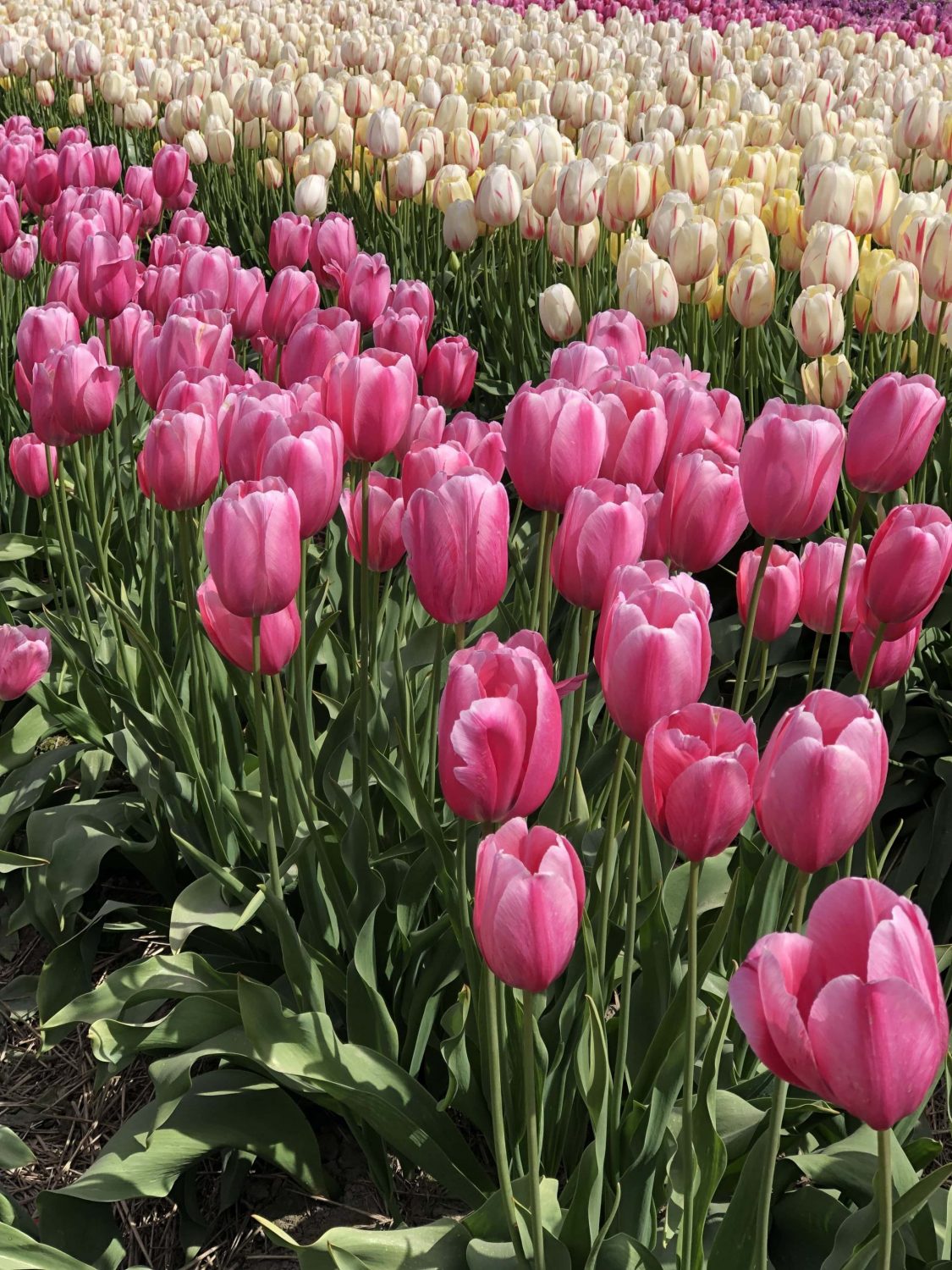 Looking for another perfect photo opportunity, be sure to stop by the newly painted mural located in the alley behind Hemingway's Bookstore and  created by artist Courtney Kyaak and Meshaal Alzeer and designer Brayden Eshuis.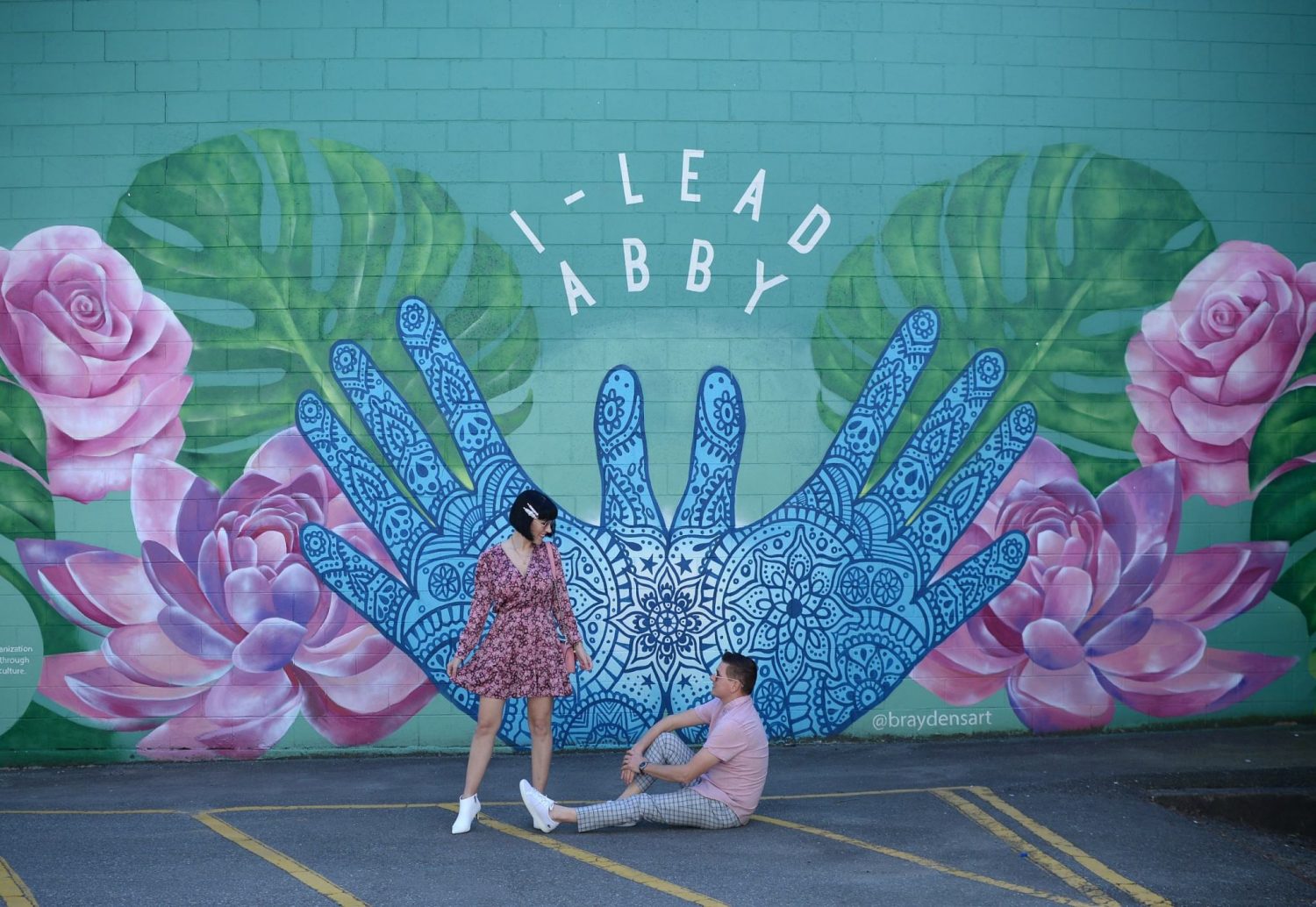 After the mural, grab a coffee and nibbles at Old Hand Coffee. Located at 2617 Pauline St, husband and wife duo, Kristina and Johannes, believe people want to create strong bonds with their friends over artfully prepared food and drinks. This power couple explore artisanal coffee and fresh home-made baked goods in their charming café. From scones, cookies, bliss balls and beyond, this coffee shop is the perfect place to get caffeinated before a busy day of sight-seeing.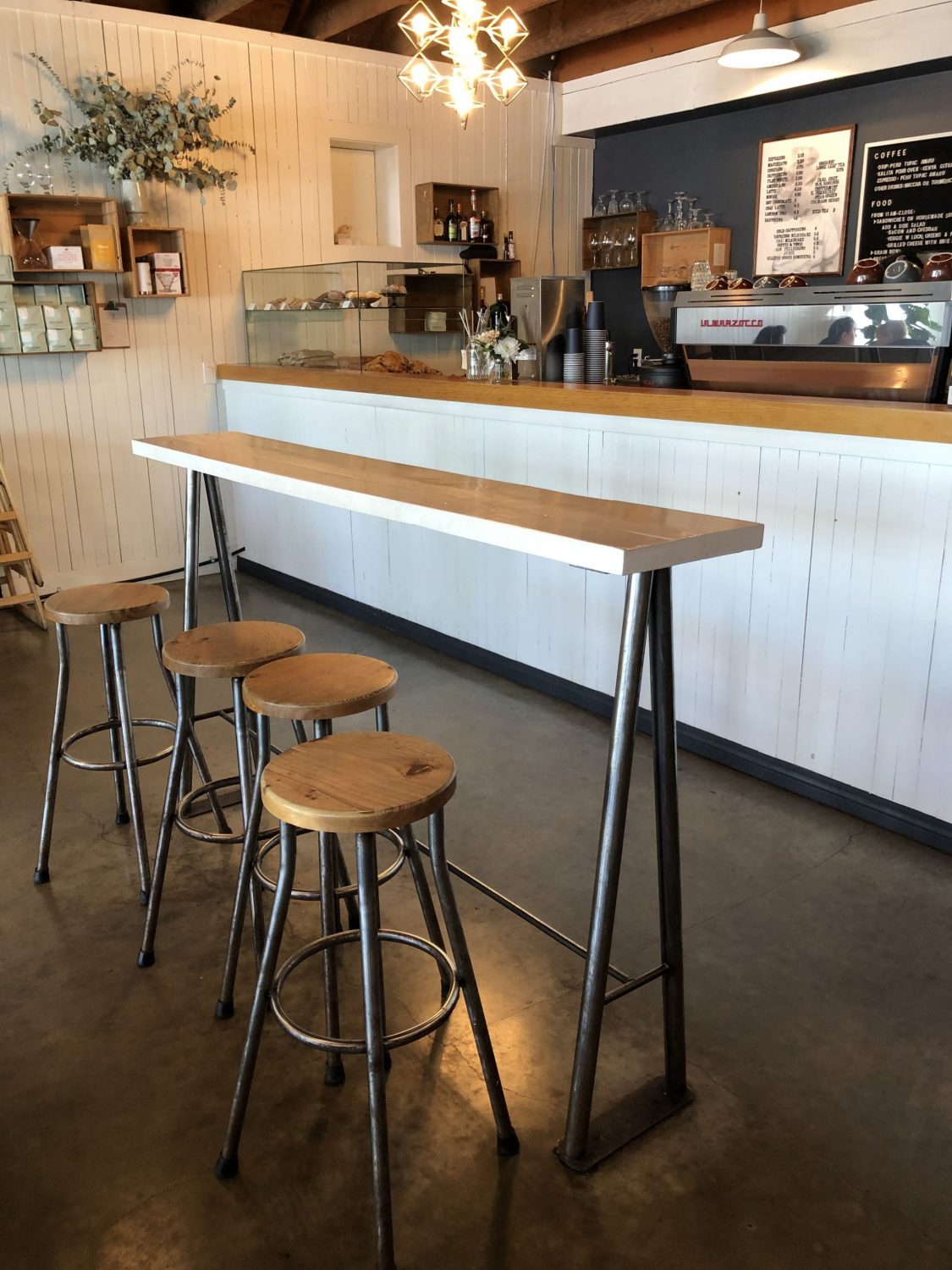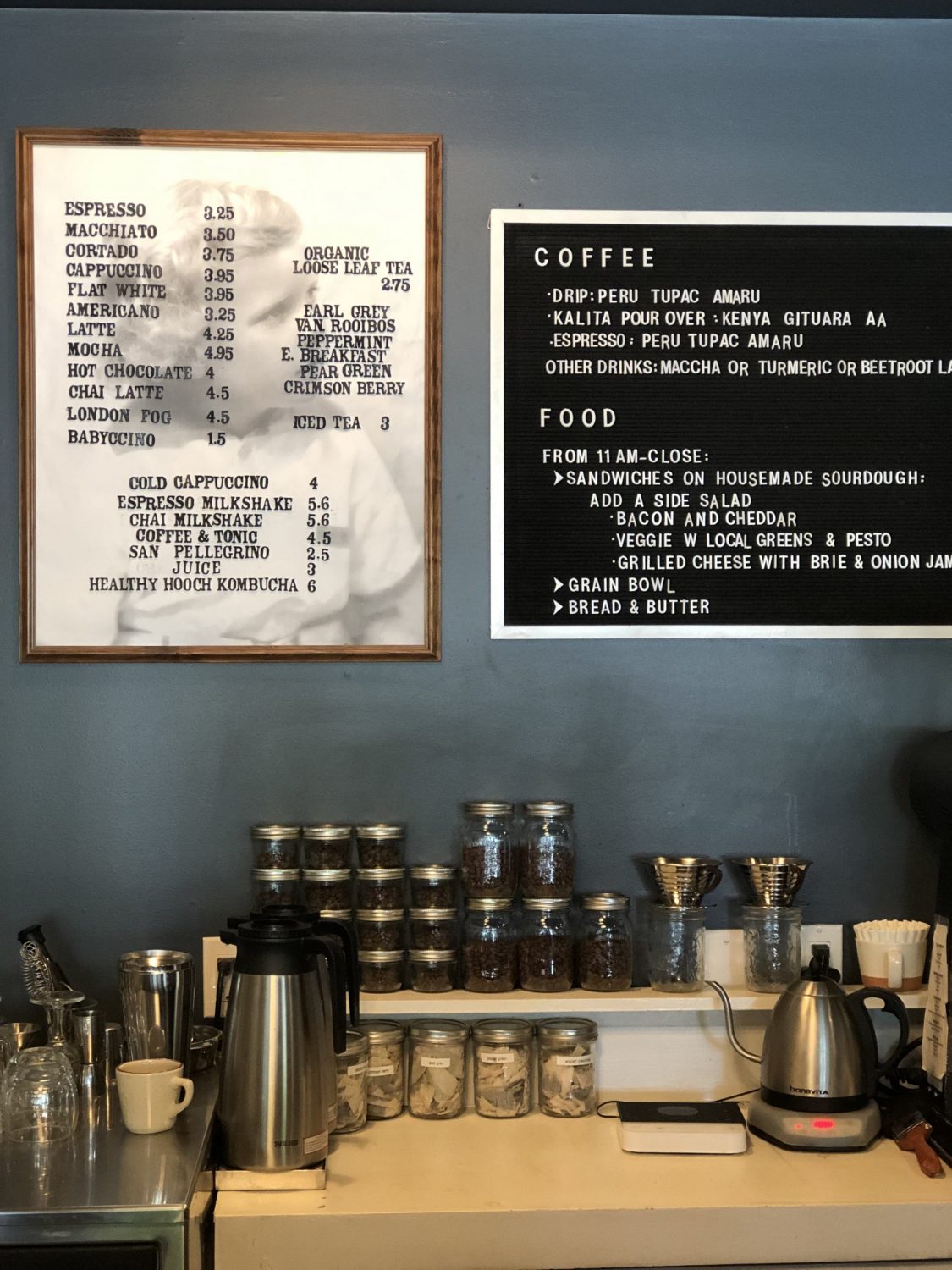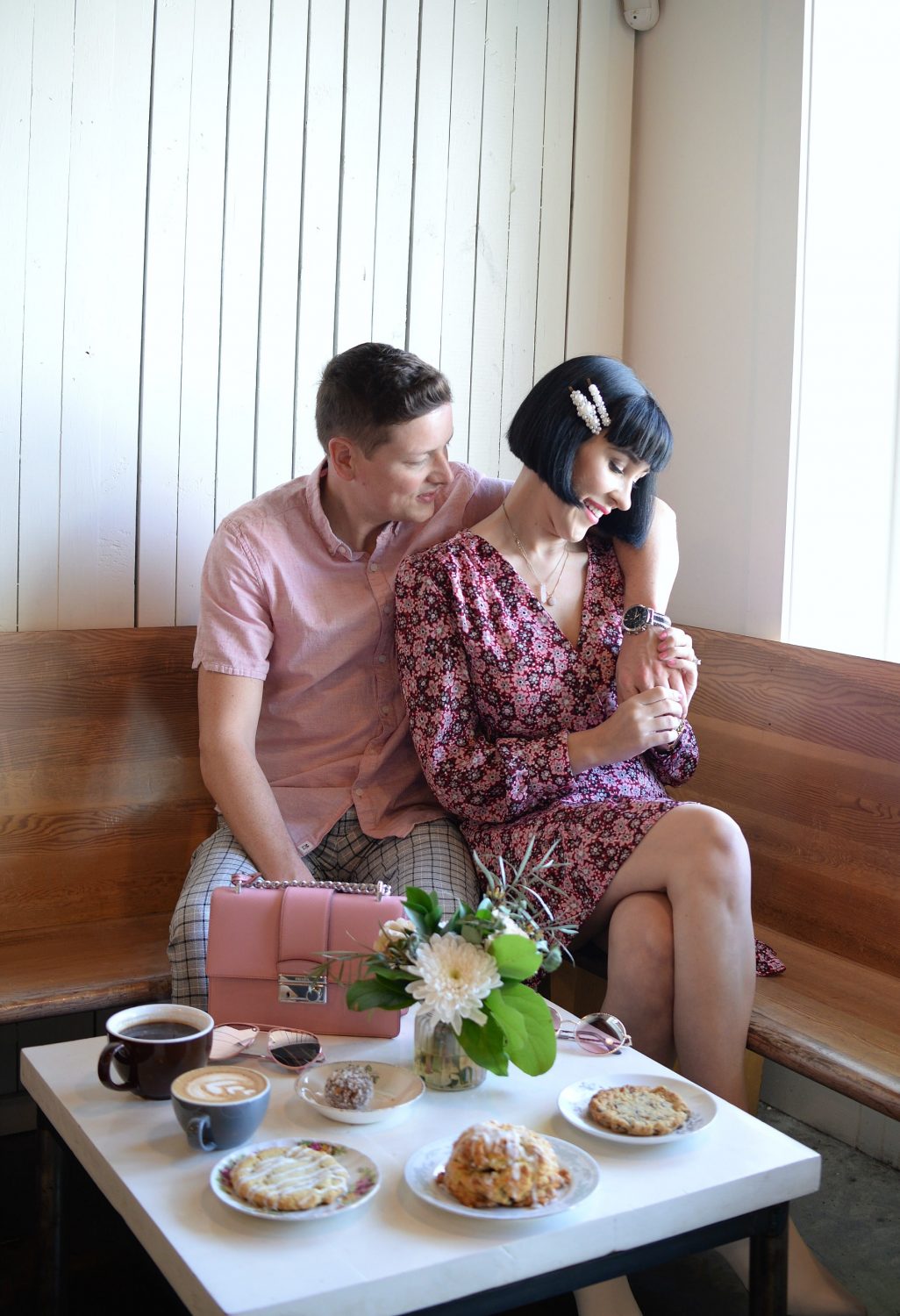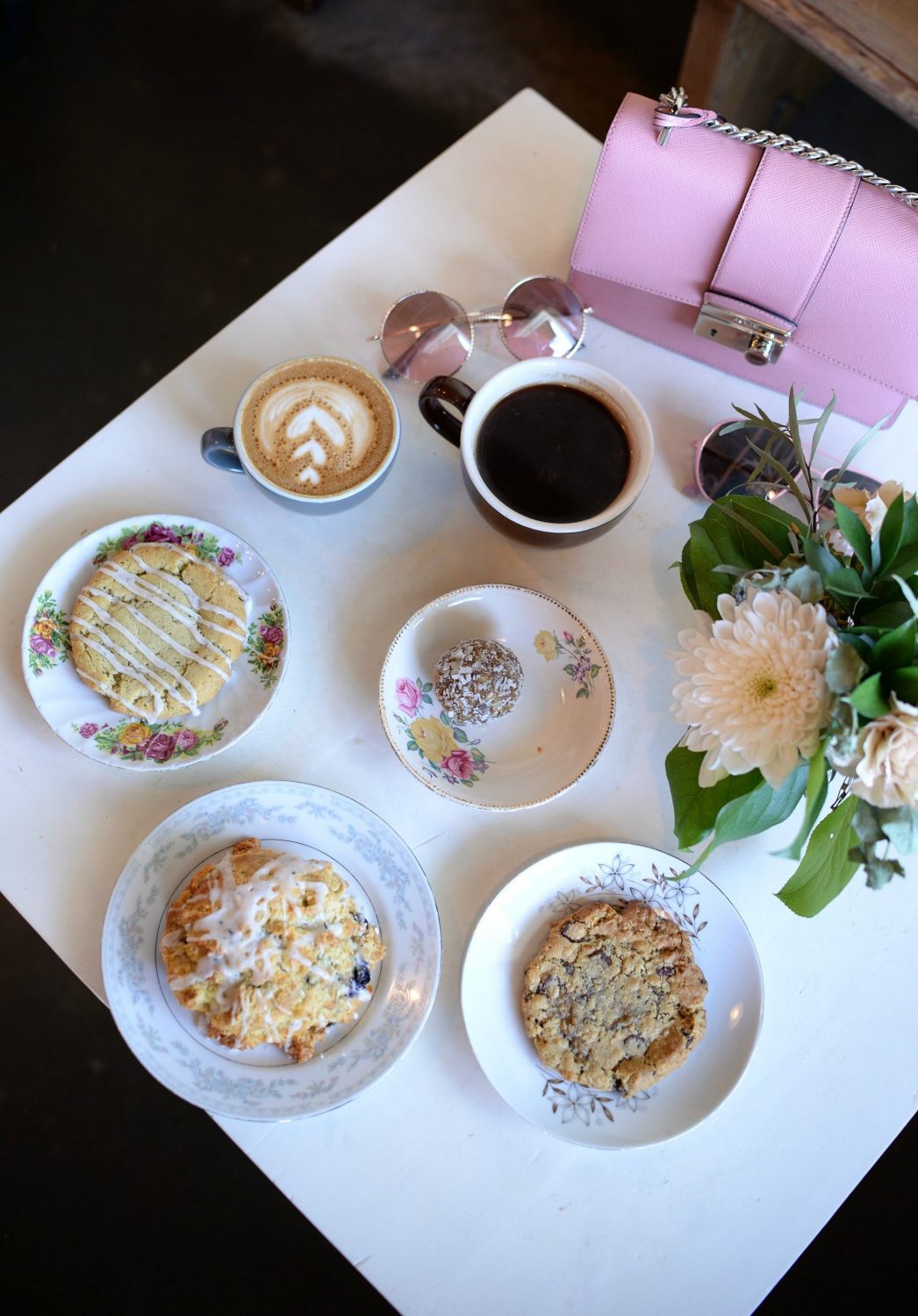 As for shopping, Spruce Collective is a must when visiting the Historical Downtown area. All with different backgrounds, owners Kevi, Monica, Jessica, Lily, and Elisa bring you the best hidden gems and unique gift ideas found in the city. The trendy boutique is jammed packed with stylish clothing, one-of-a-kind art, special treasures and inspiring trinkets. It's located at 2619 Montrose Ave.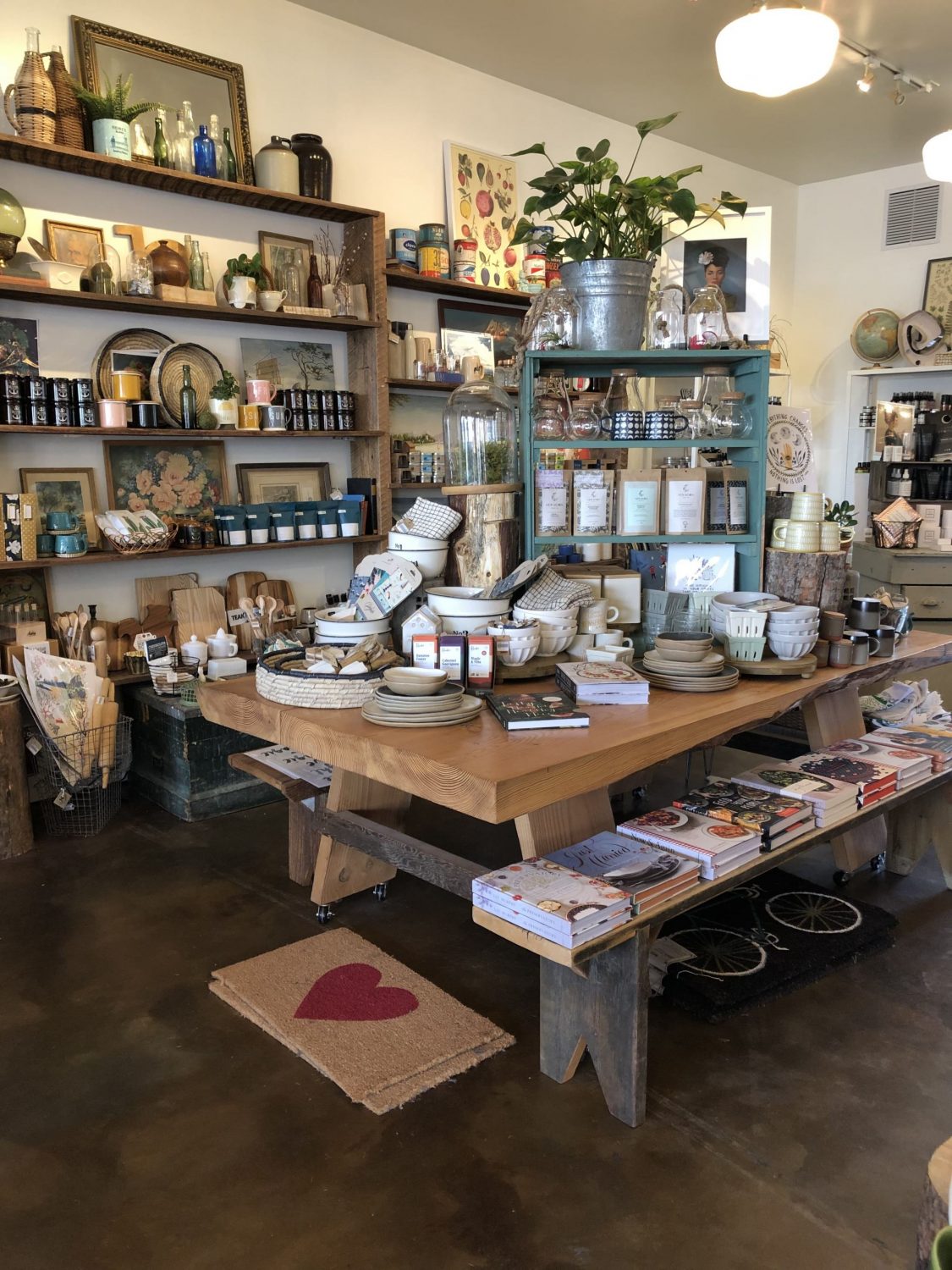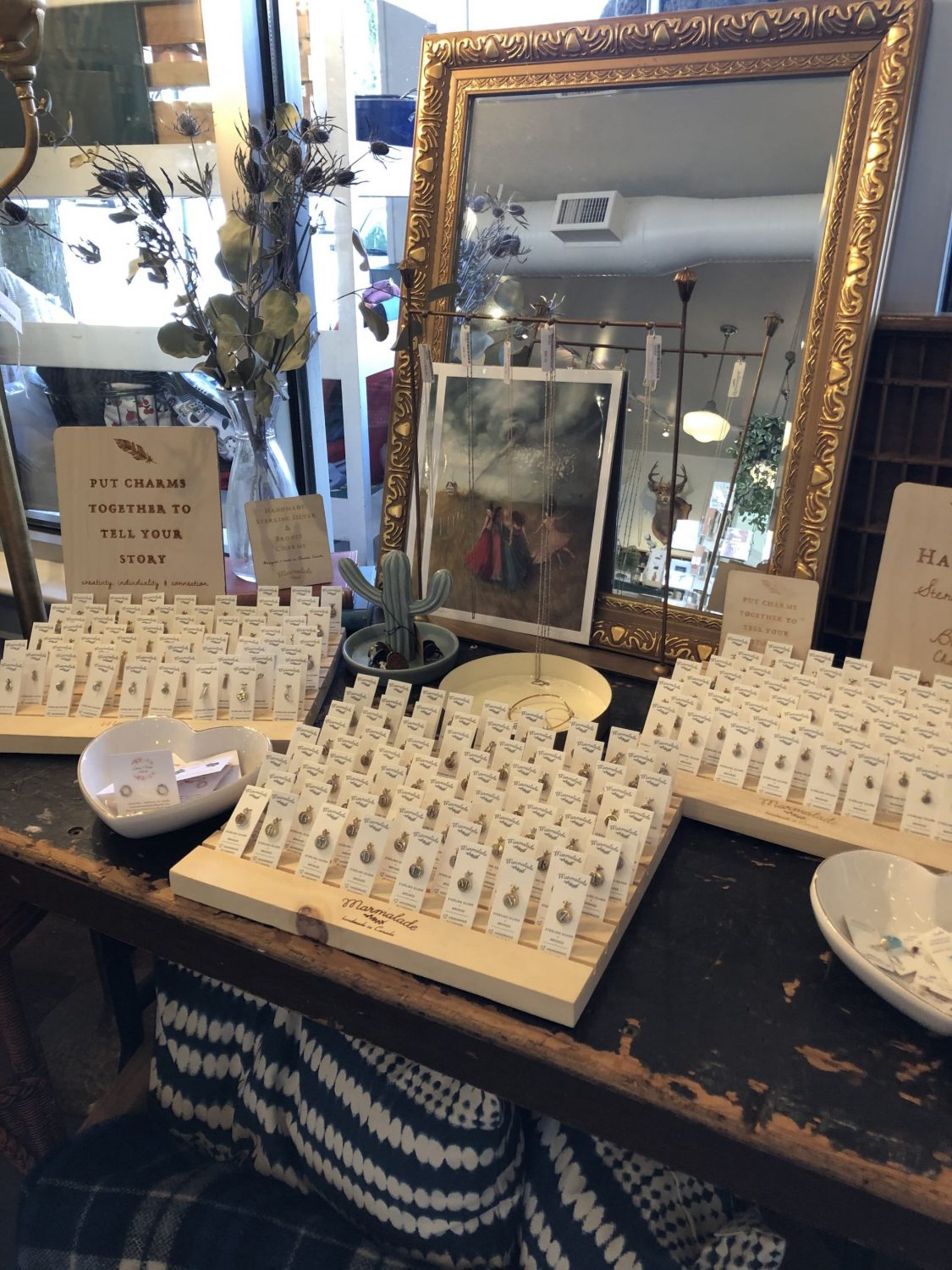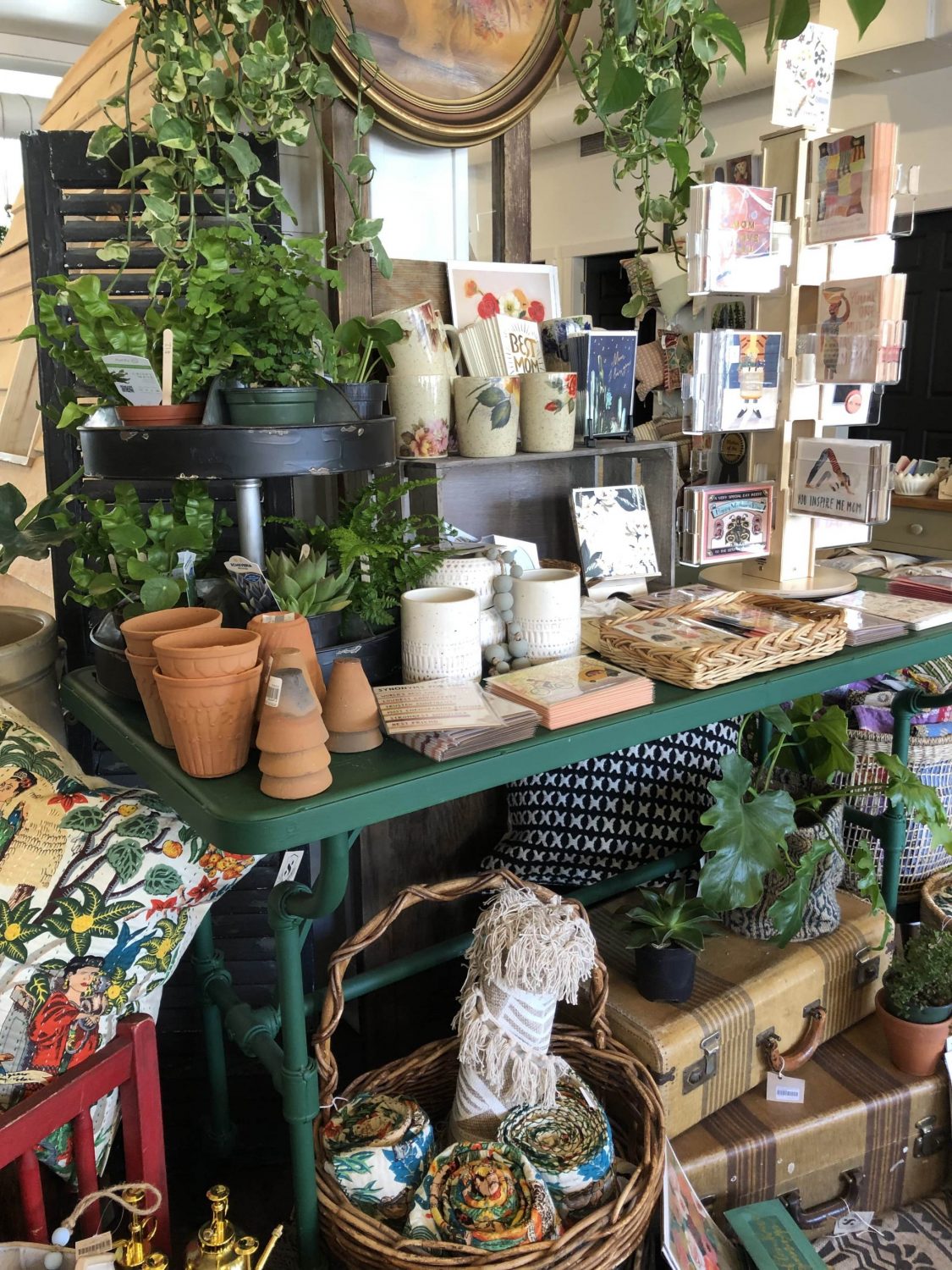 Montrose & George General Store is another friend owned shop. Founded by Janet and Carli, the two created this gorgeous space that offers a general store concept, with their communities' values in mind. This wholesome lifestyle brights together a mixture of accessories, clothing and stationery. Everything from cards, jewellery, candles, skincare and clothing, this boutique is fully stocked. Did I mention your fur babies are always welcome? It's located at 33771 George Ferguson Way.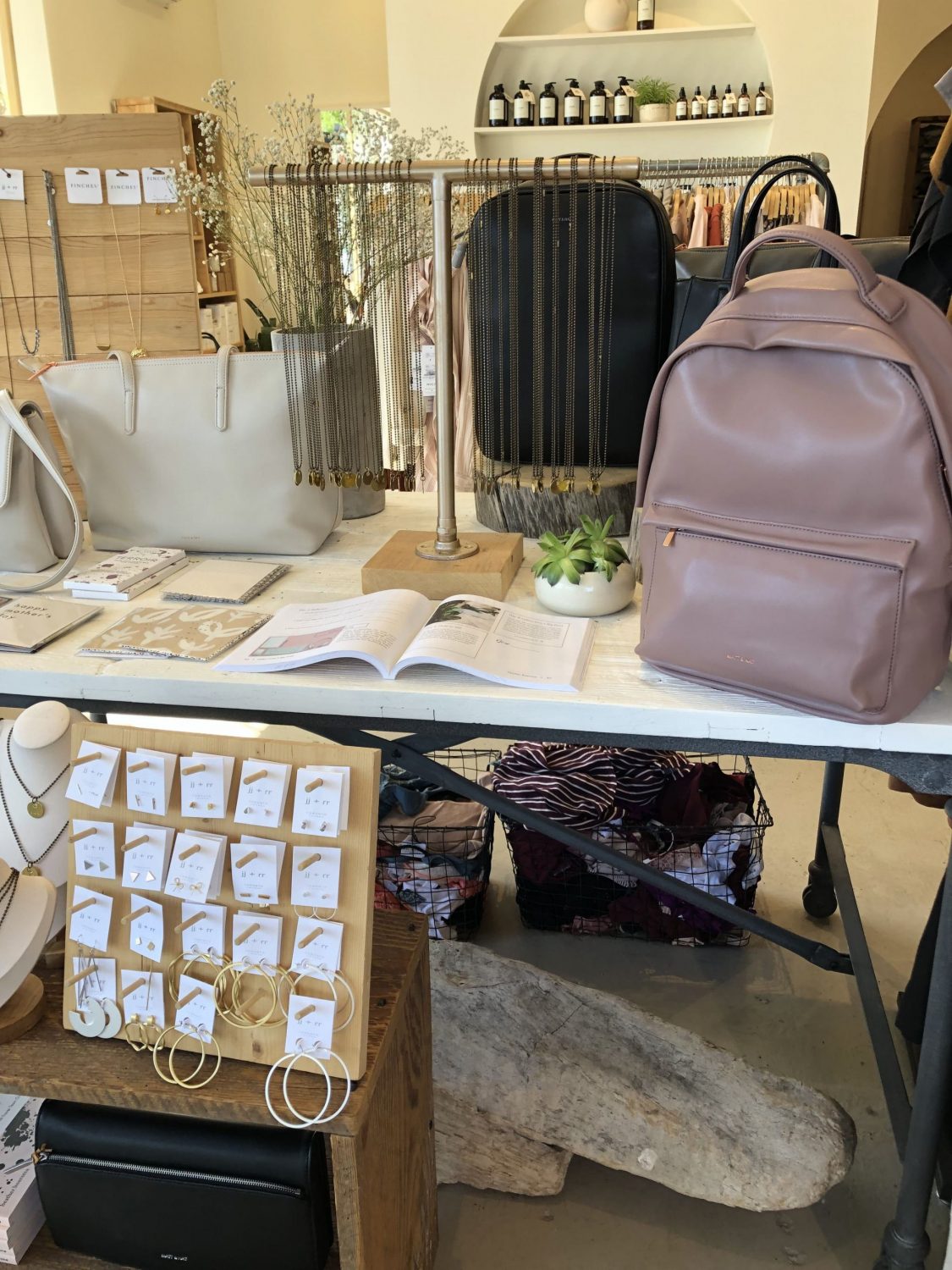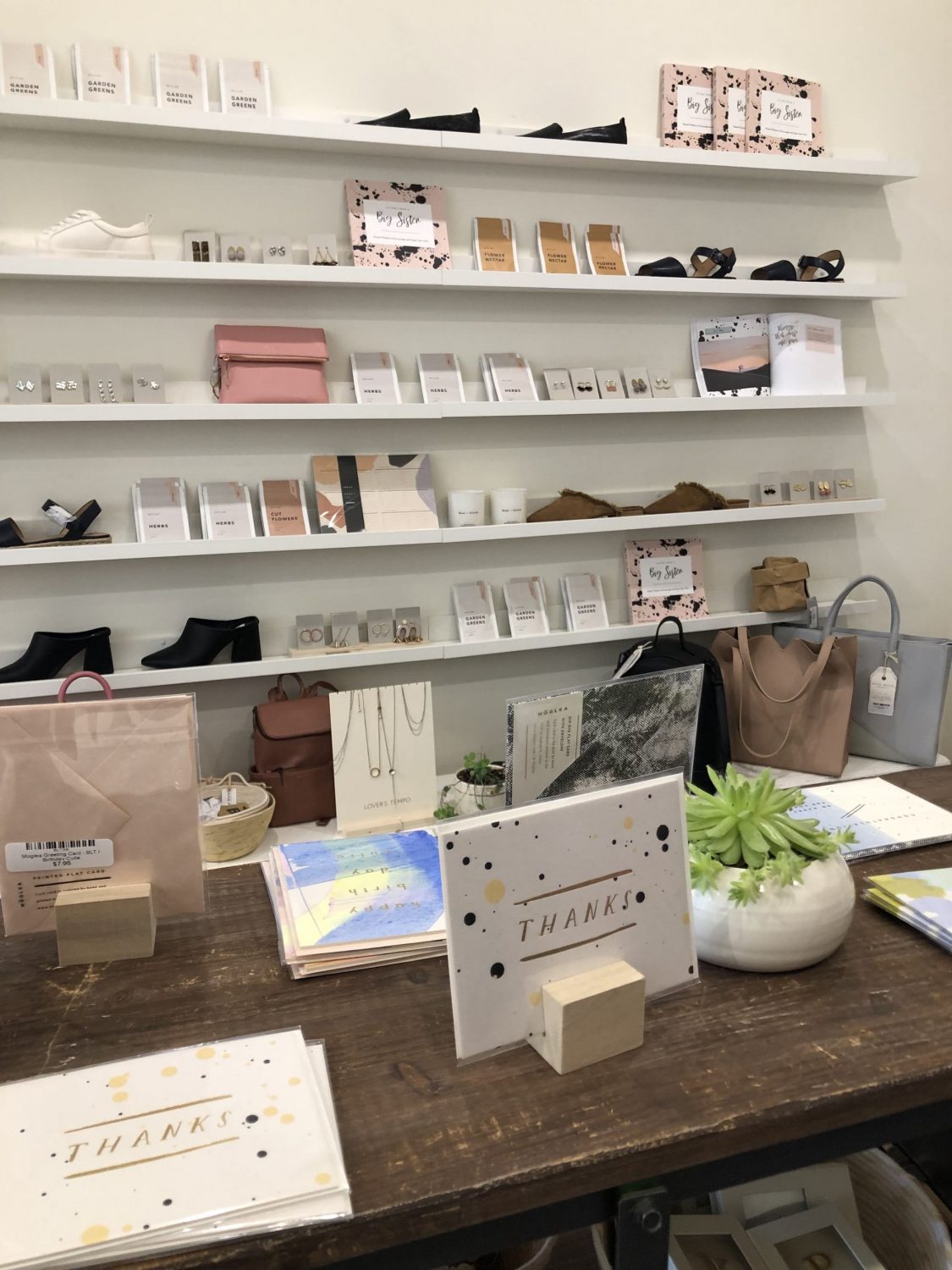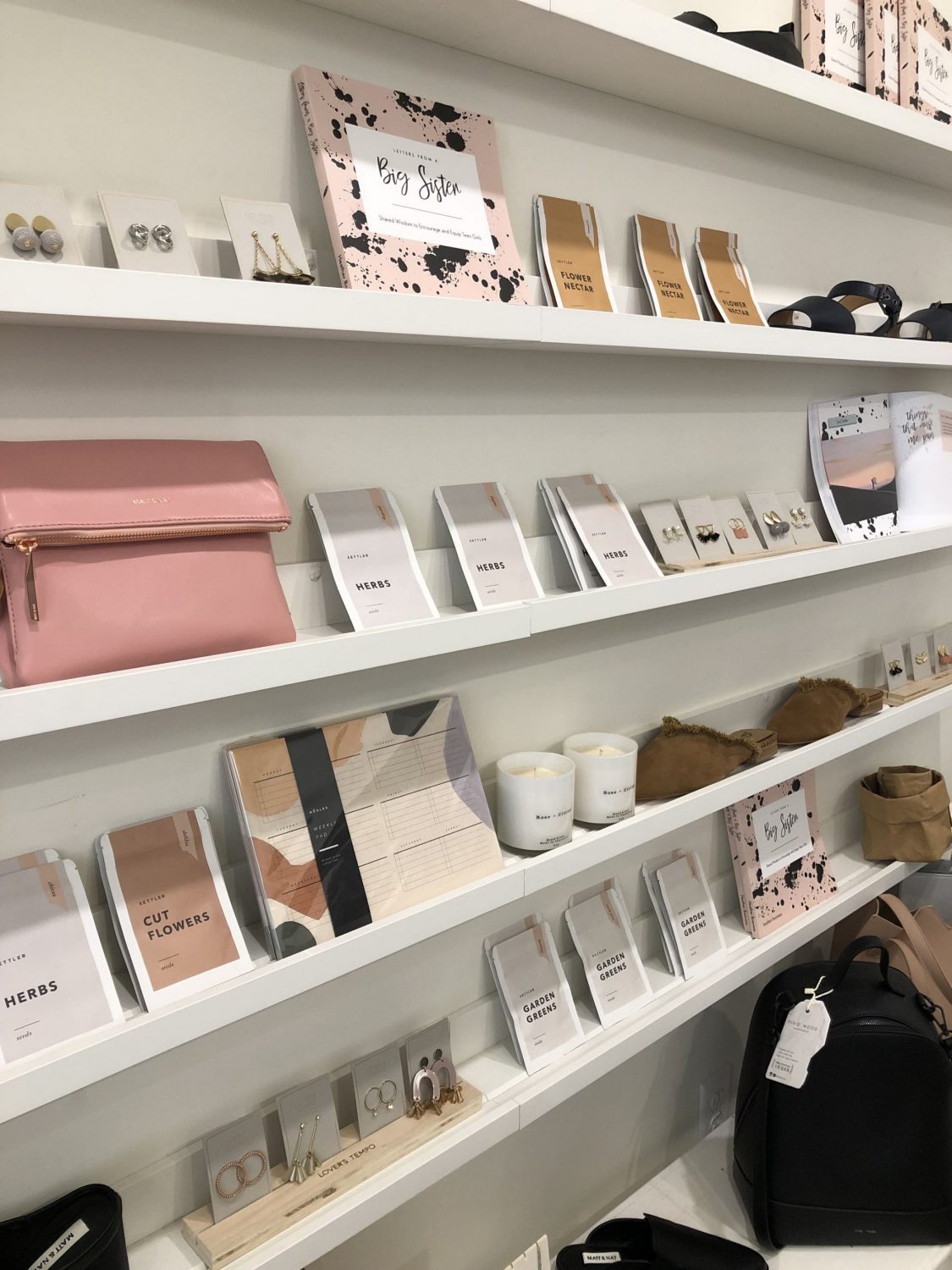 Bureaux Modern is another hidden gem. It features an array of modern-day essentials for both men, women and children. It really does feature something for everyone. From morning essentials like jams, coffees, chocolates and sweets, to all-natural skincare products, to greeting cards, greenery, candles and even clothing, you could spend a solid hour exploring and still not see everything. It's located at 33827 S Fraser Way.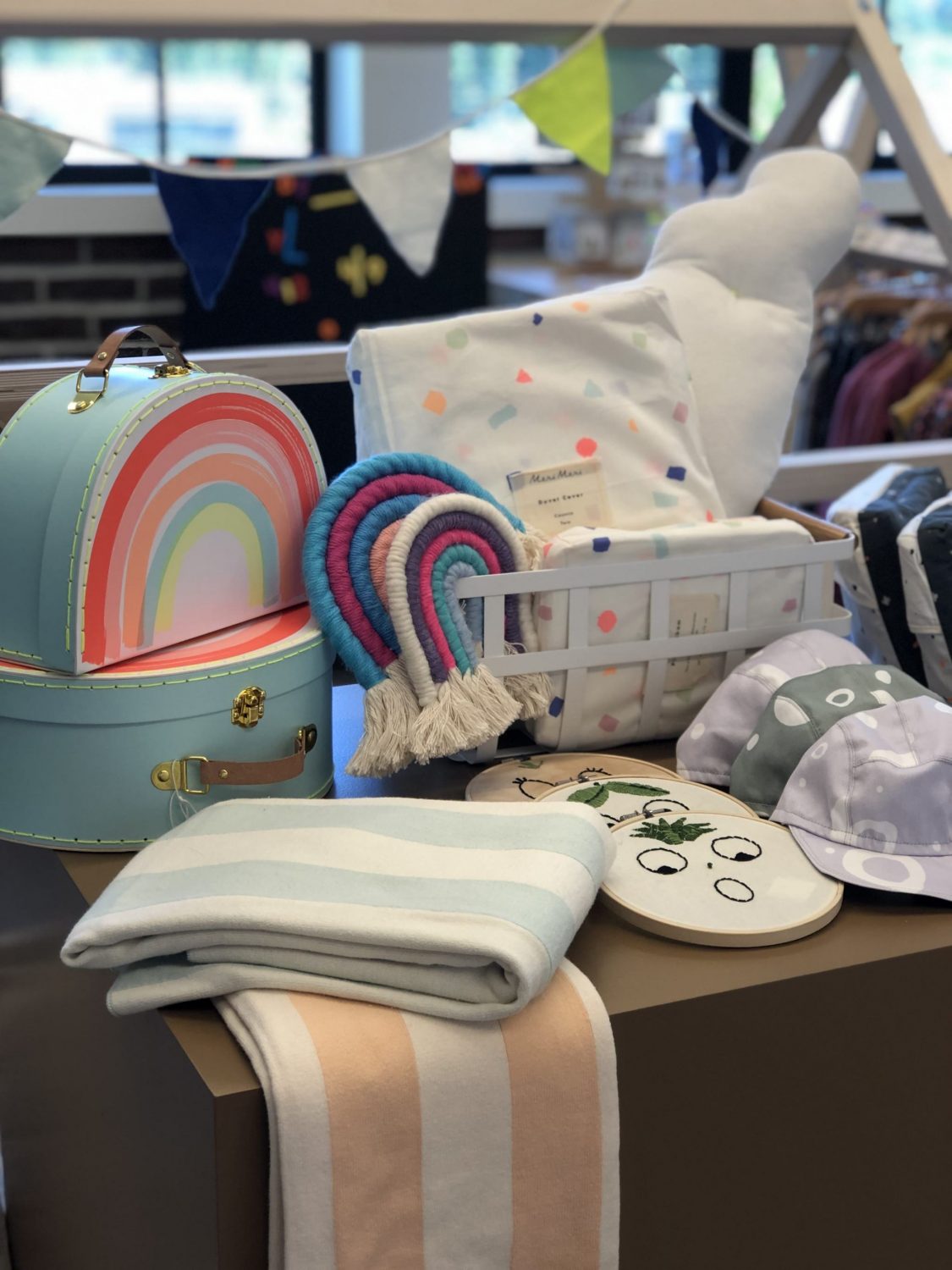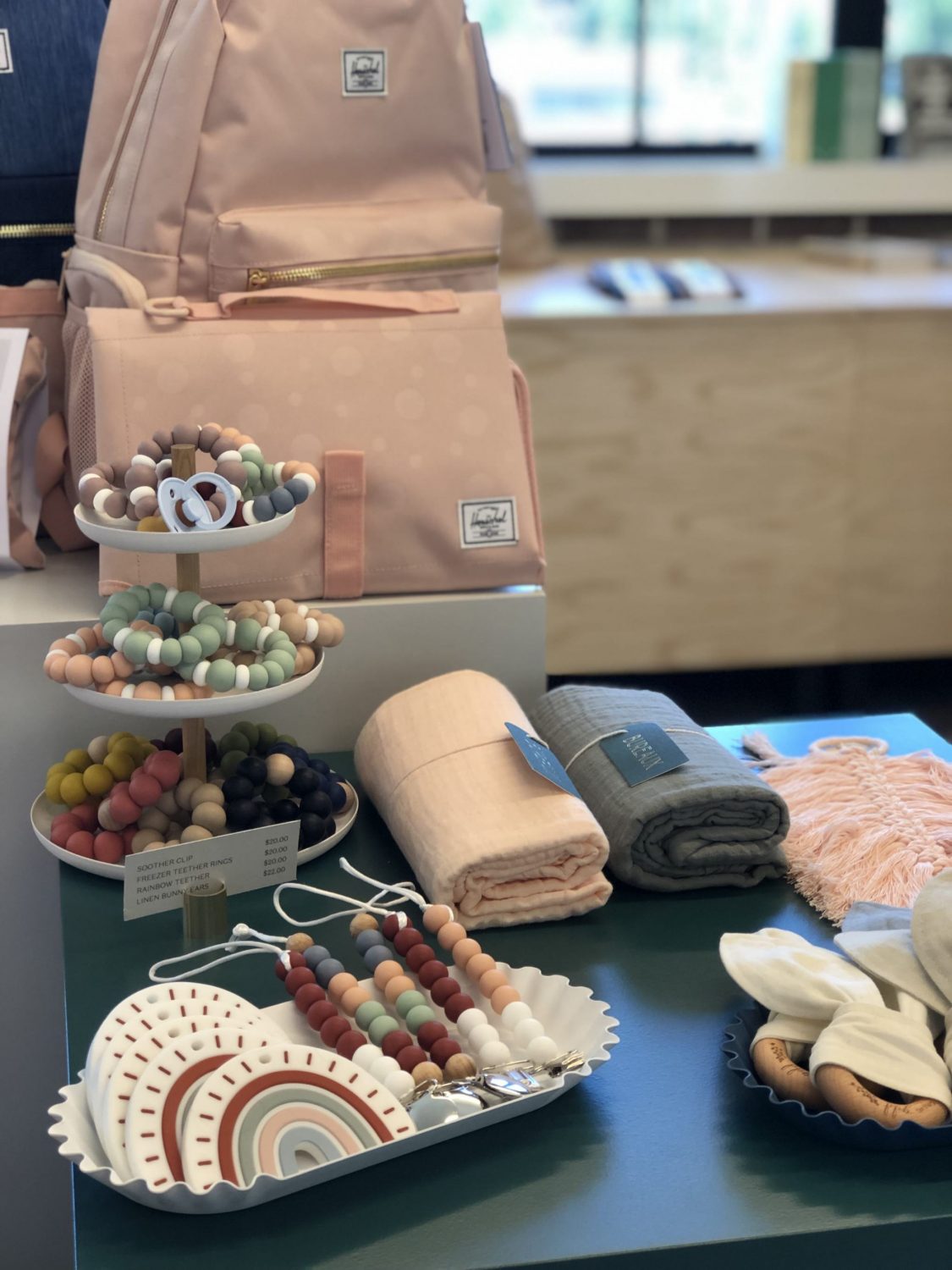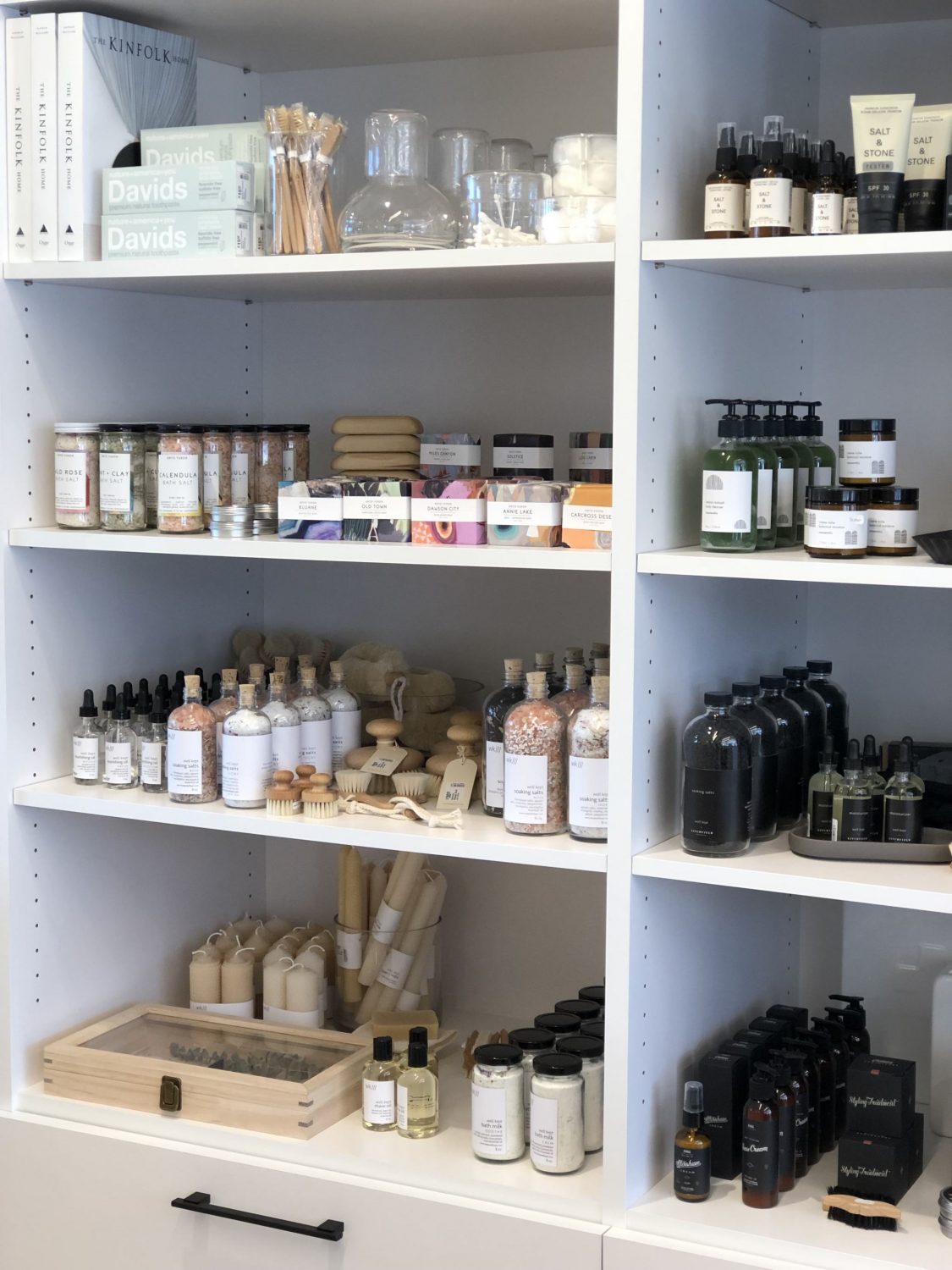 After a busy morning of shopping, stop to refuel at Little Brothers. Owners Kristina and Johannes are also the owners of Old Hand, so you'll receive the same excellent customer service with fresh, local ingredients. This farm-to-table breakfast, brunch and lunch hot-spot is made from scratch and served fresh daily. They use simple elements, like bread, butter, and eggs to create that "home-good" feeling. It's located at 33758 Essendene Ave.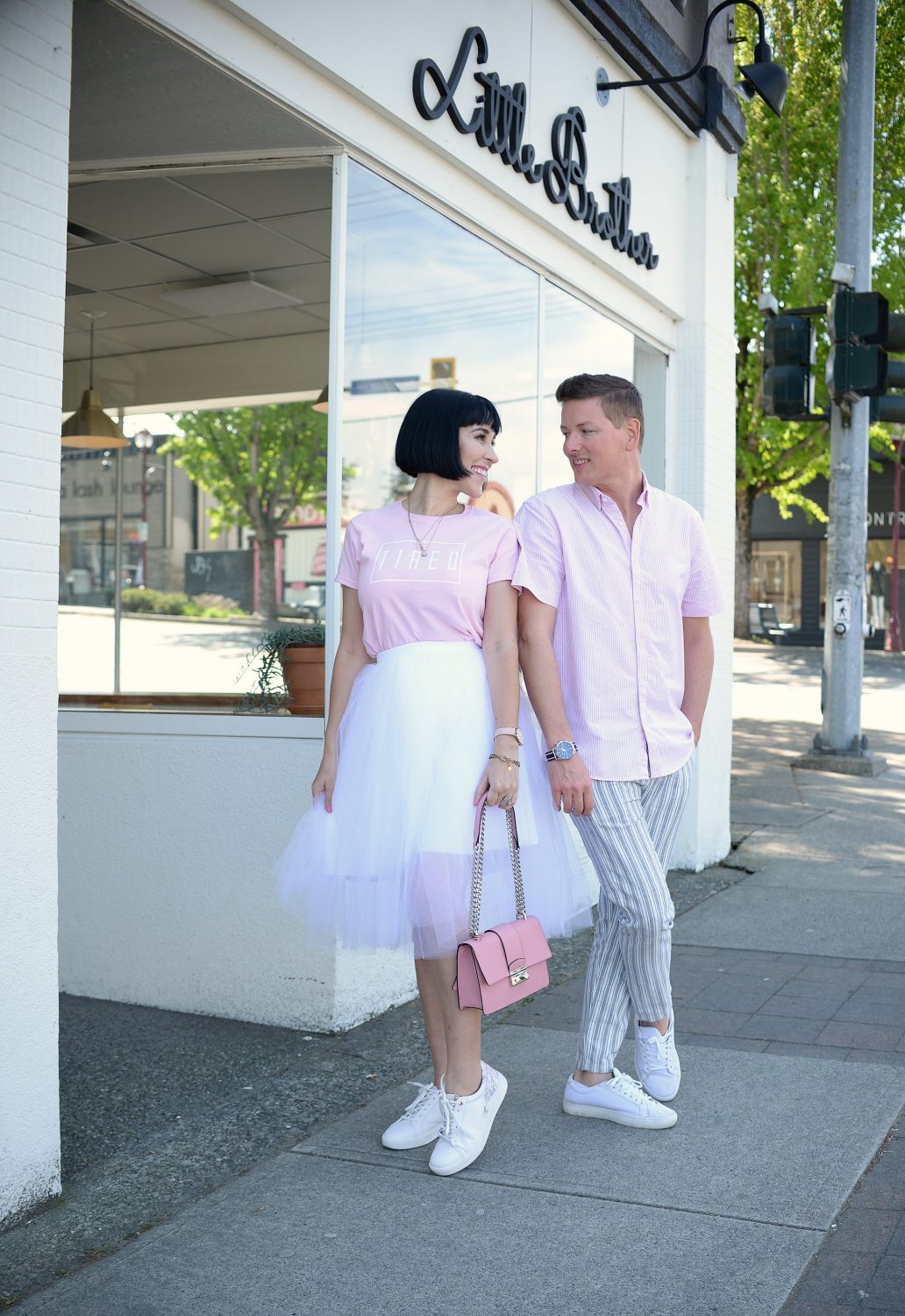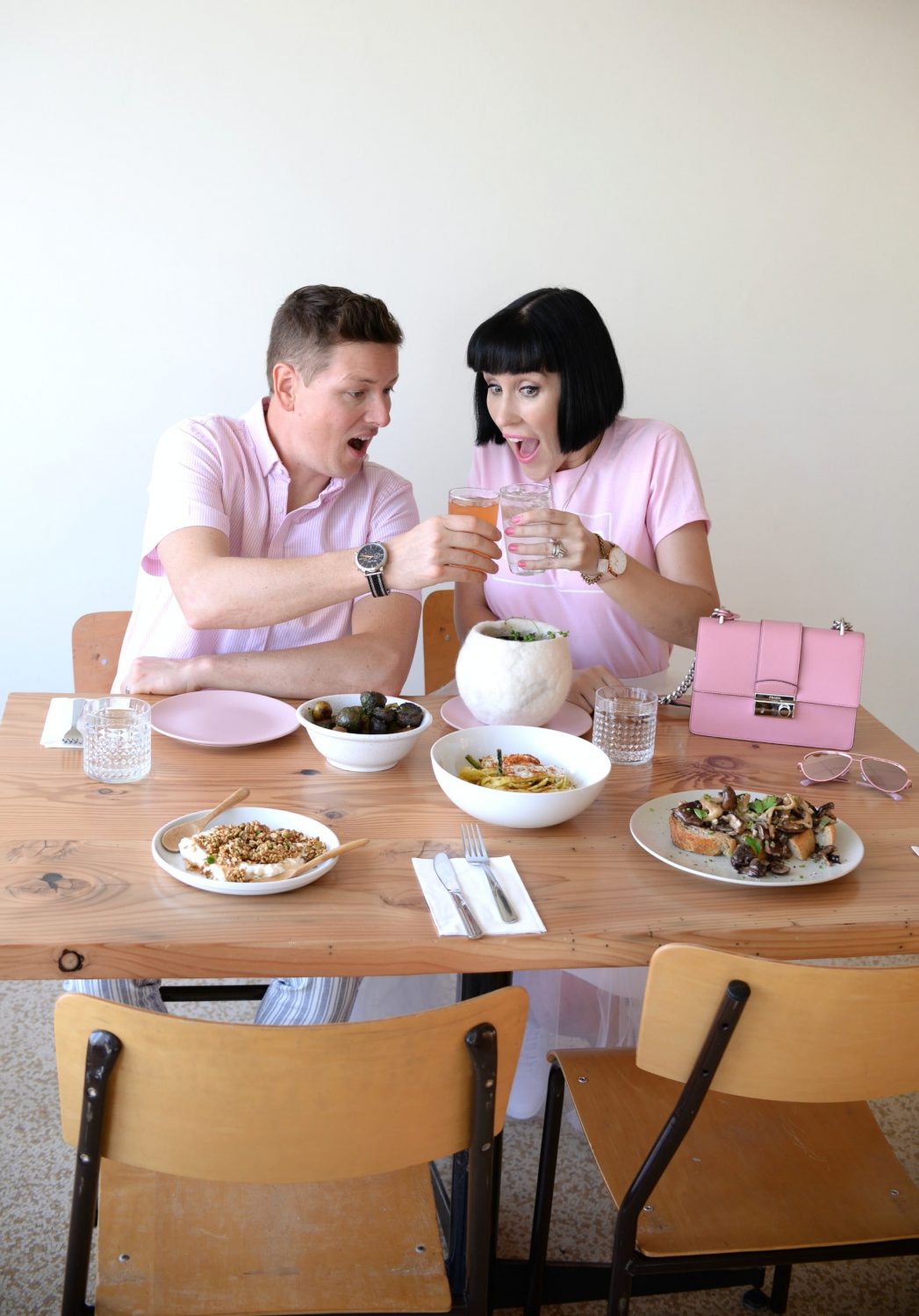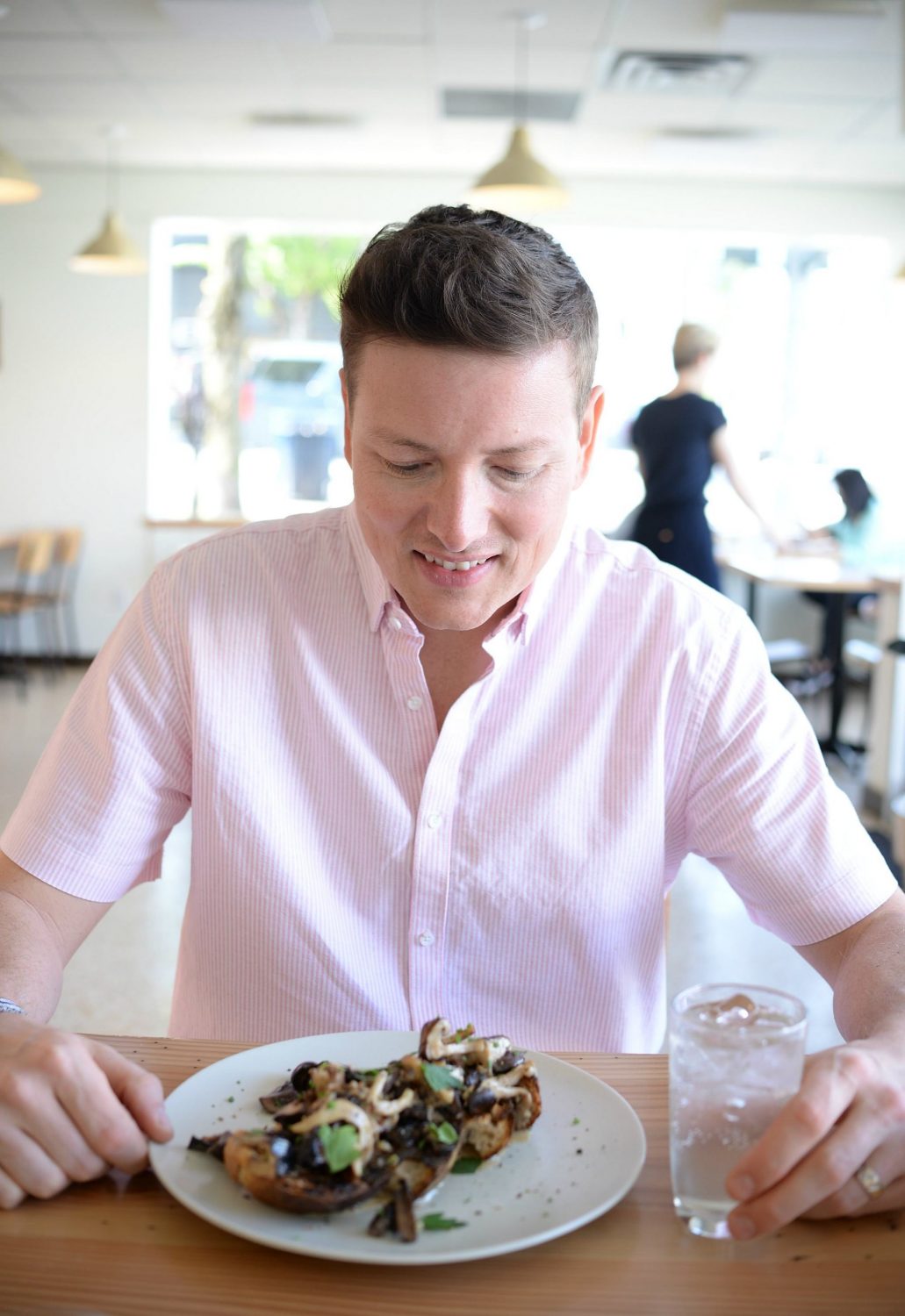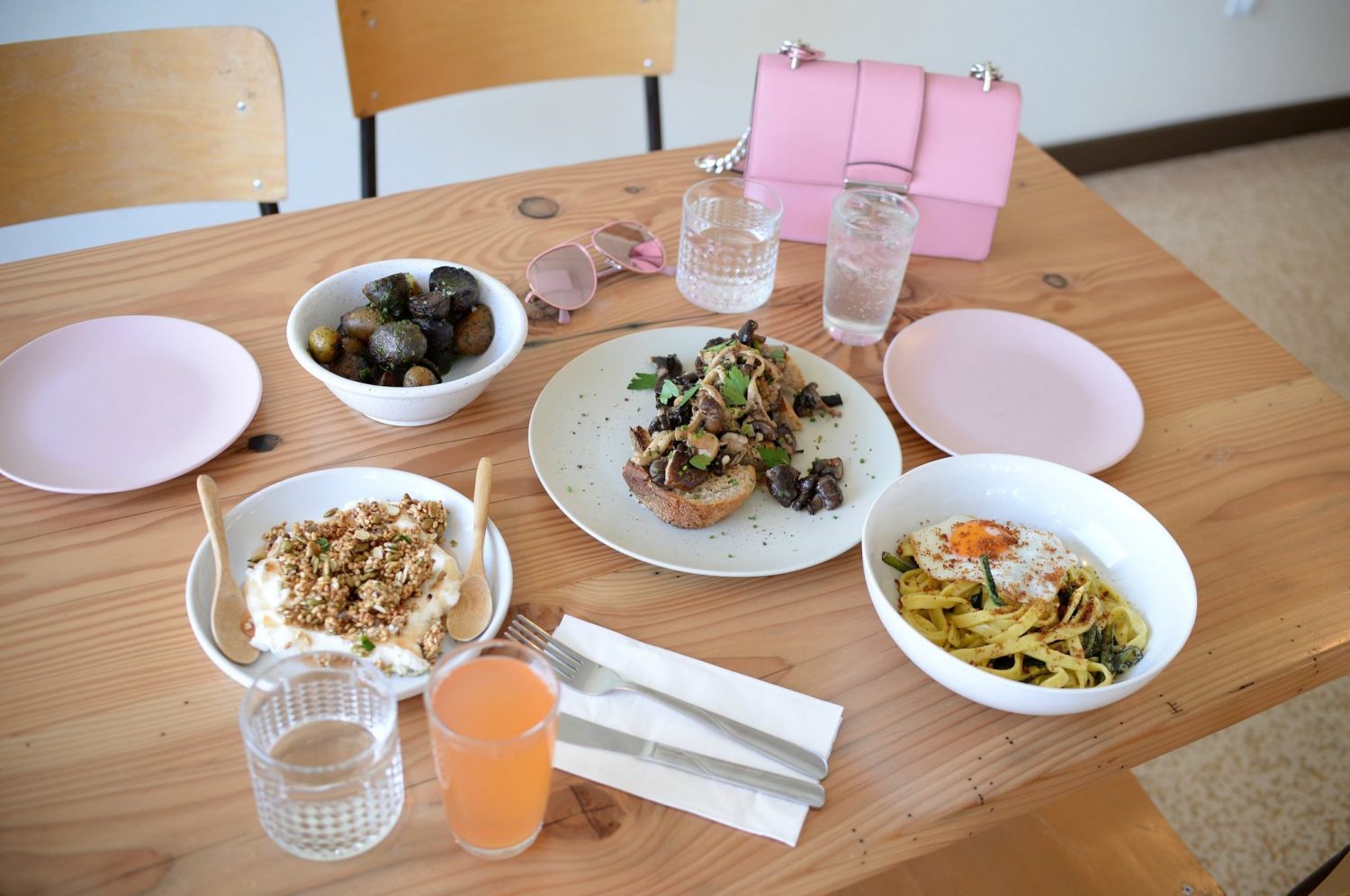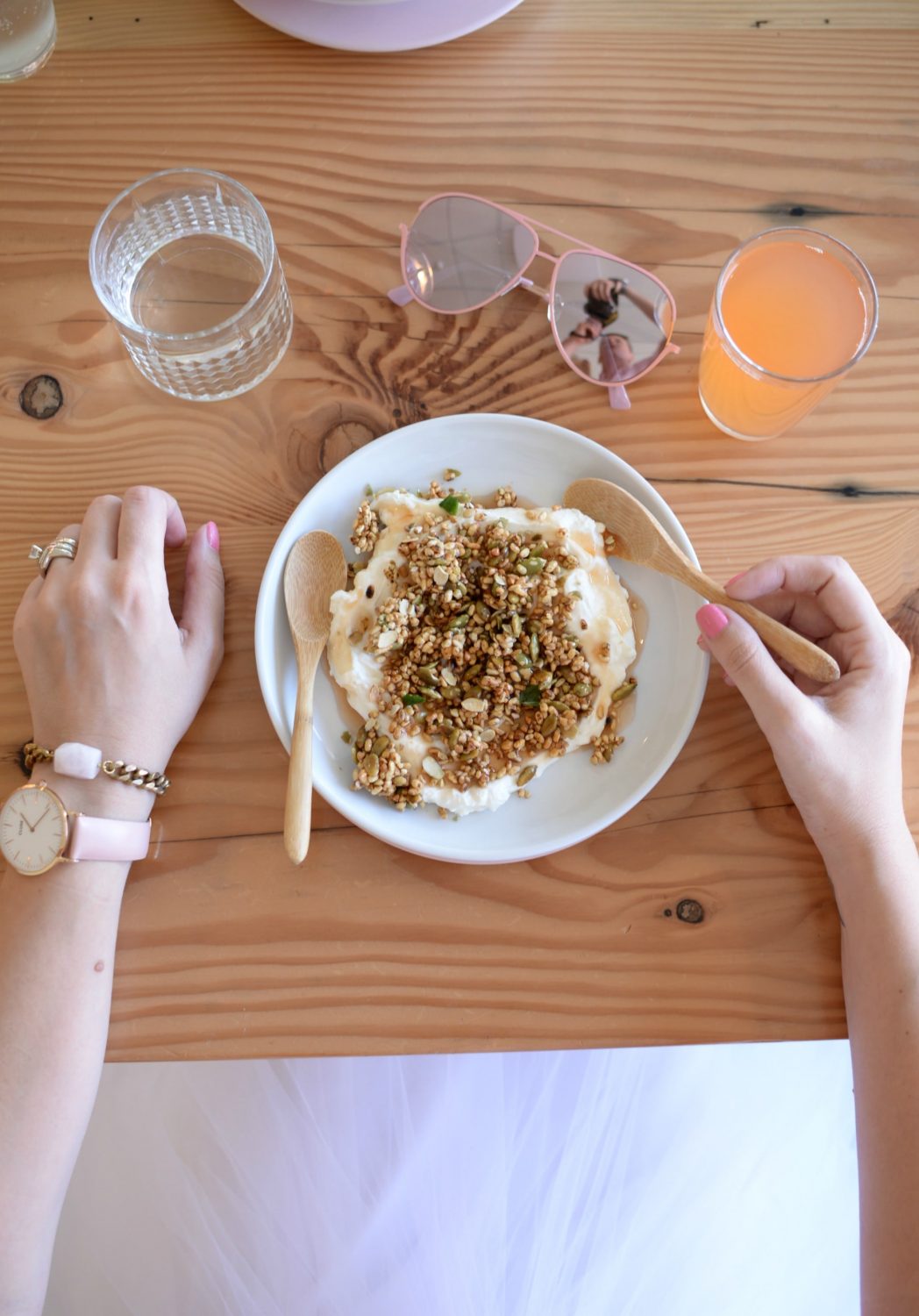 If you're looking for something a little sweeter and fancier for lunch, I highly recommend Champagne High Tea at Tracycakes. It too features made-from-scratch meals, including soups, salads, sandwiches and quiches, but if you really want to treat yourself, come in for high tea. Not only does it offer an amazing and authentic British afternoon tea experience with a modern-day twist, it comes presented on traditional three-tiered trays that make the entire experience feel upscale and fancy. The feast includes the perfect selection of fresh finger sandwiches, scones with cream and jam, mini cakes and desserts that are baked daily, along with a glass of bubbly and the best pot of tea you'll ever have. It's located at 101 2636 Montrose Ave.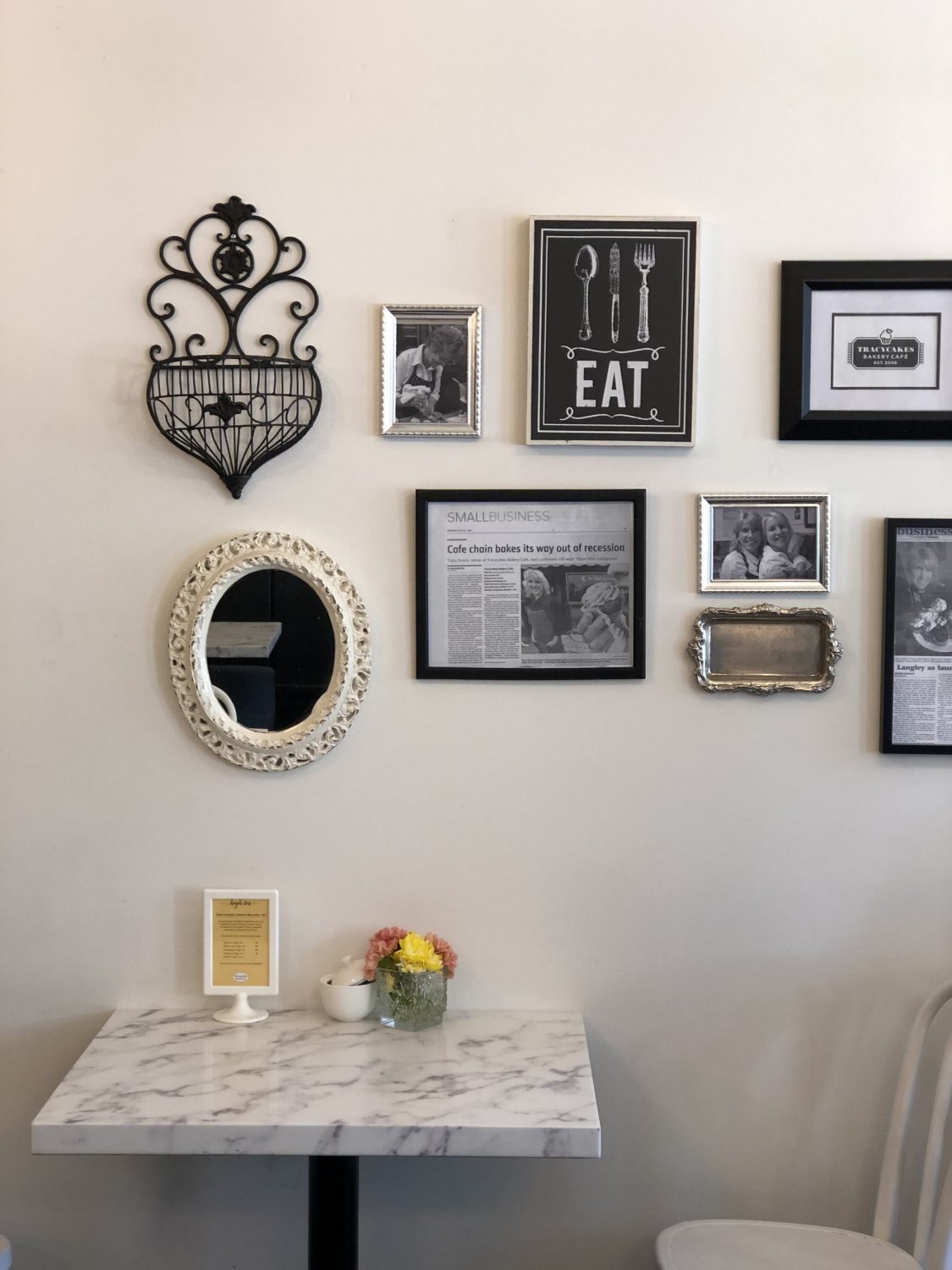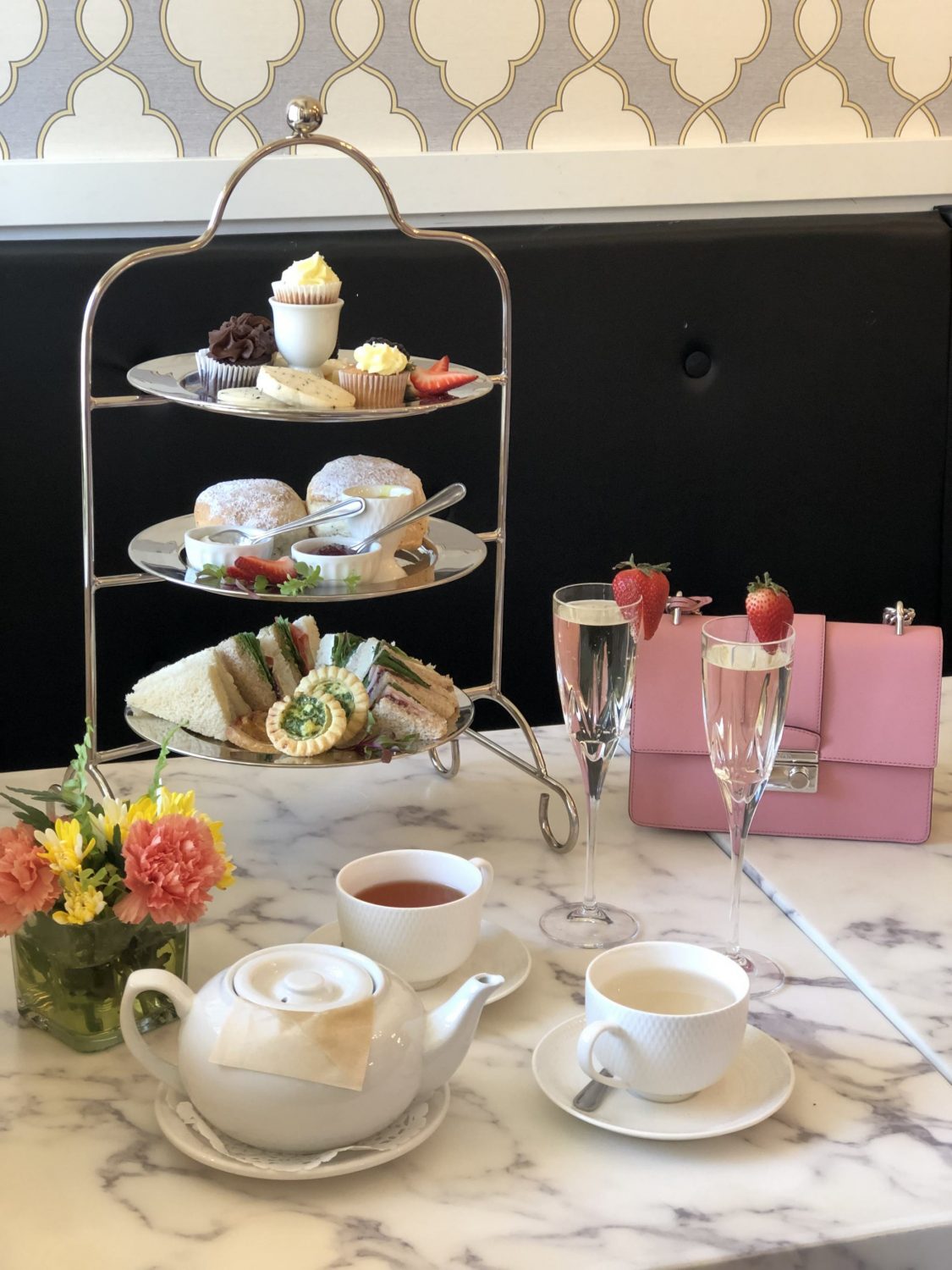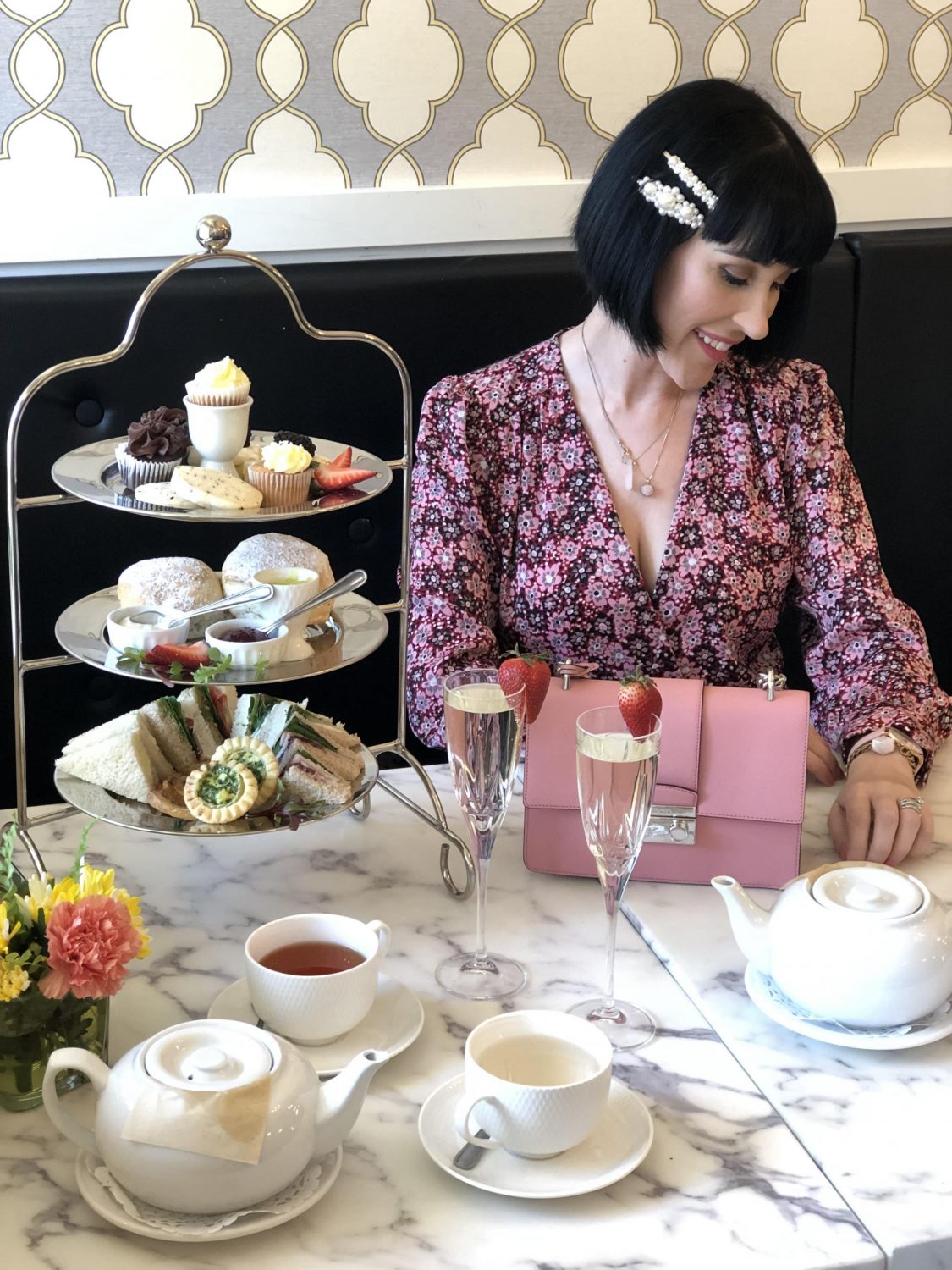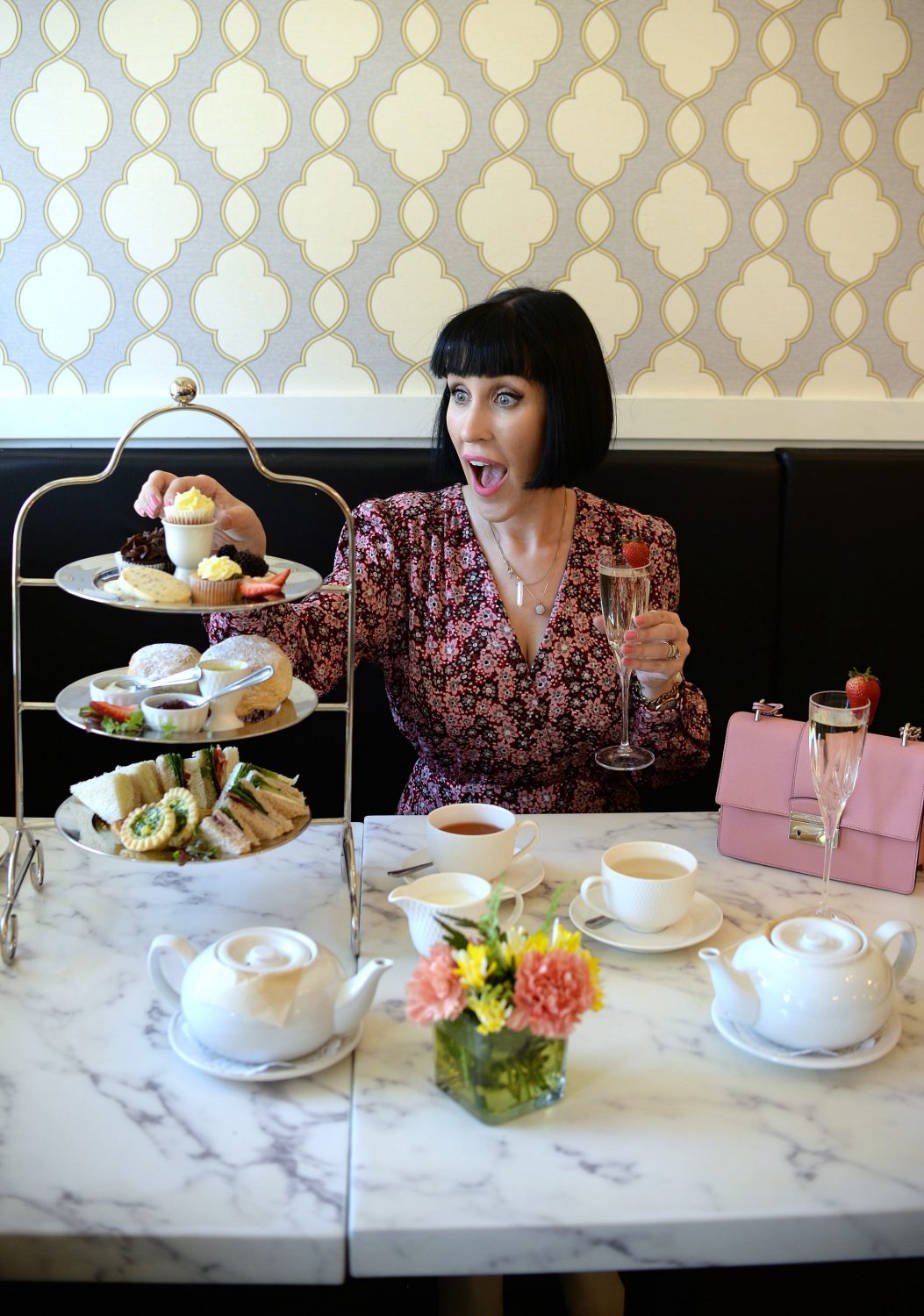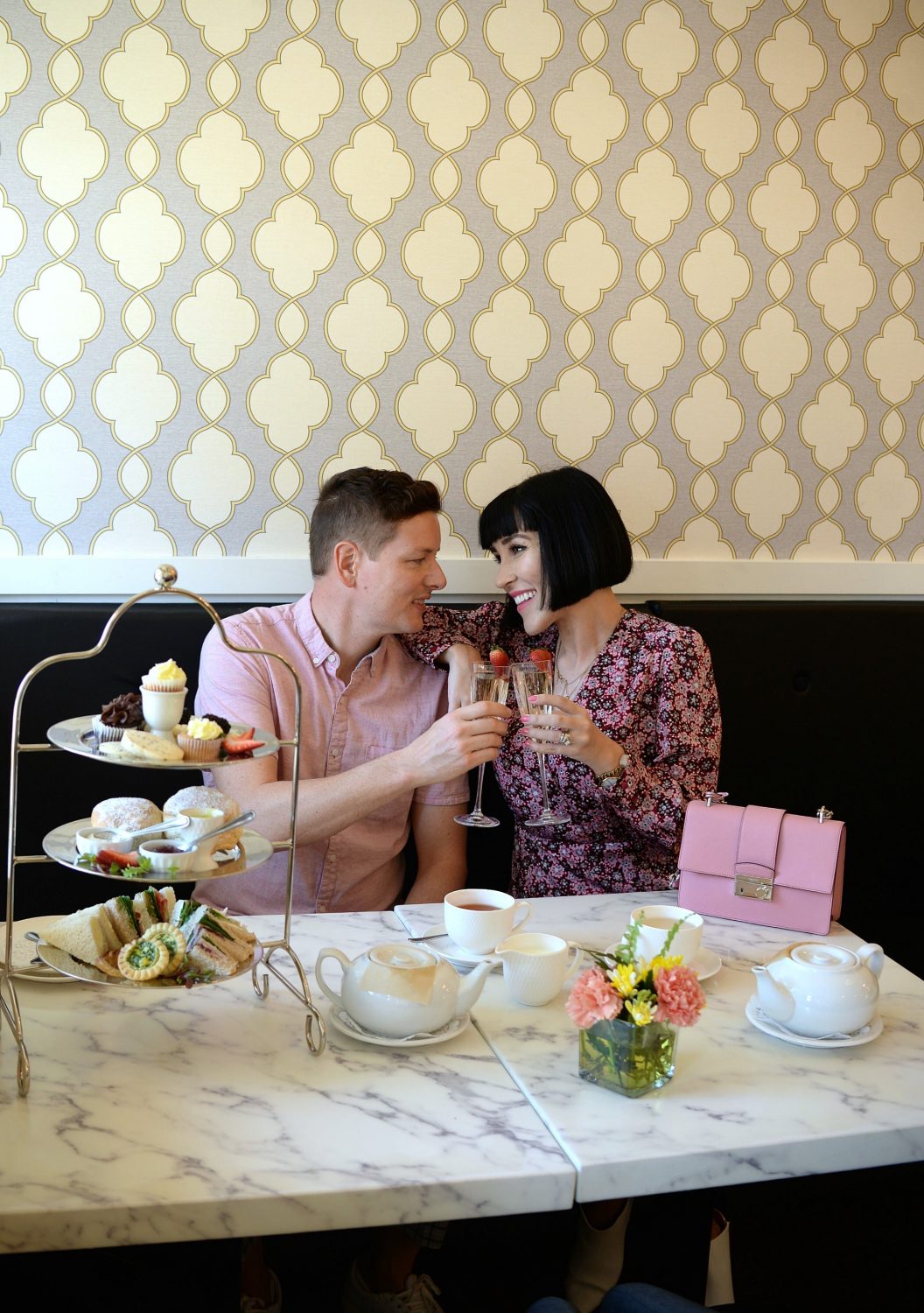 Sadly, we didn't make it out to dinner, but I heard Bow and Stern, located at 2551 Montrose Ave, is a local fave. It specializes in seafood with rustic wood tables on stone flooring with large barrels leans.
As for your accommodations, Brookside Inn is an award-winning three-story Tudor style hotel that features movie-themed, luxury suites. From a Midnight in Paris, to Under the Tuscan Sun, each room is perfectly designed and features high ceilings with crown moulding and a stunning view of Mt Baker and Pepin Brook Vineyard. I personally love staying in boutique hotels, as you get that homey feel that immediately leaves you feeling relaxed and calm. Owners Chris and Sandy are incredibly welcoming and extremely friendly. We spent the morning chatting with them over a delicious home-made breakfast (which is included in your stay). It was also voted the most romantic hotel in Canada by Trip Advisor, and I couldn't agree more. You won't get that comfy and personalized finishing touches at a chain hotel.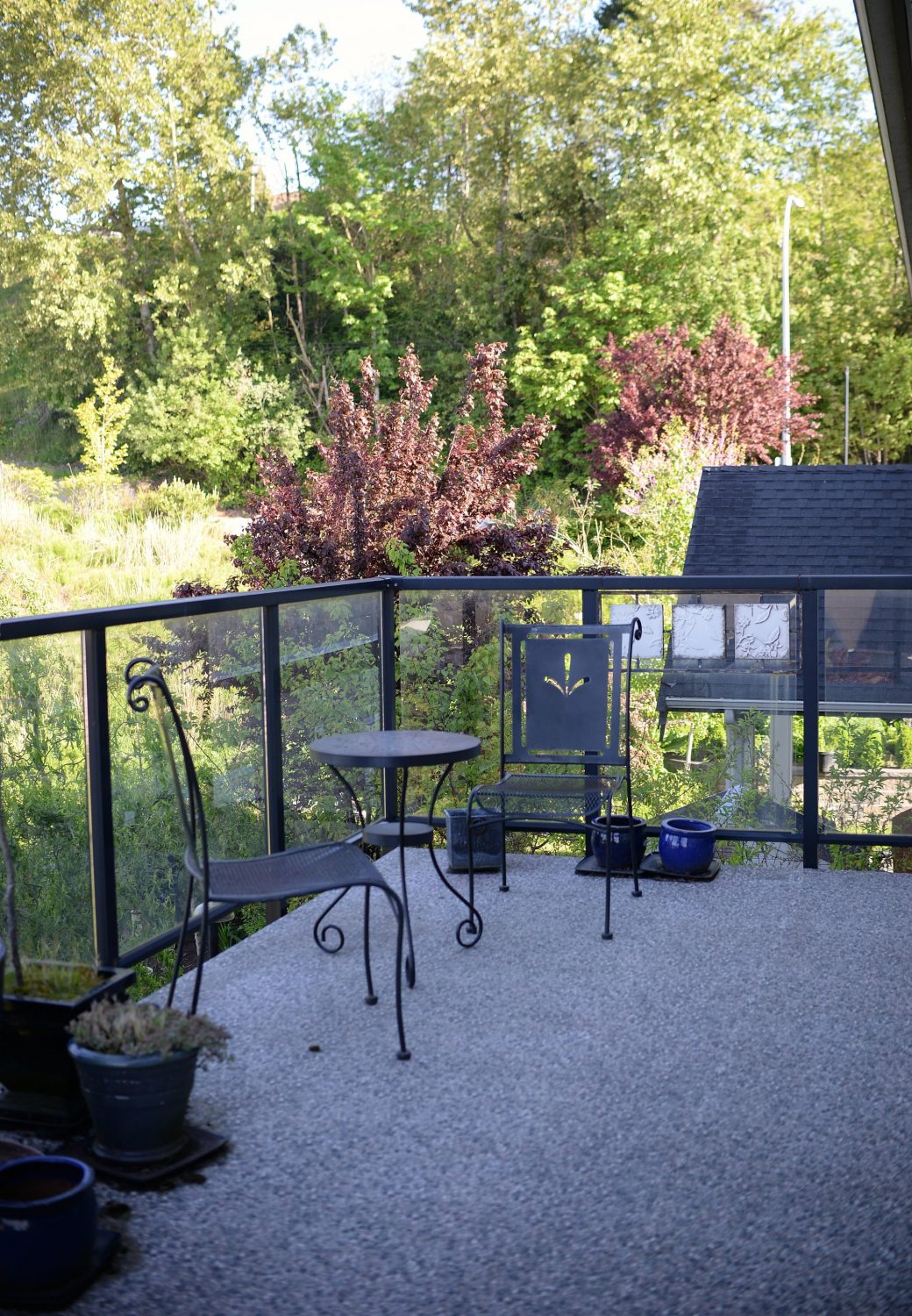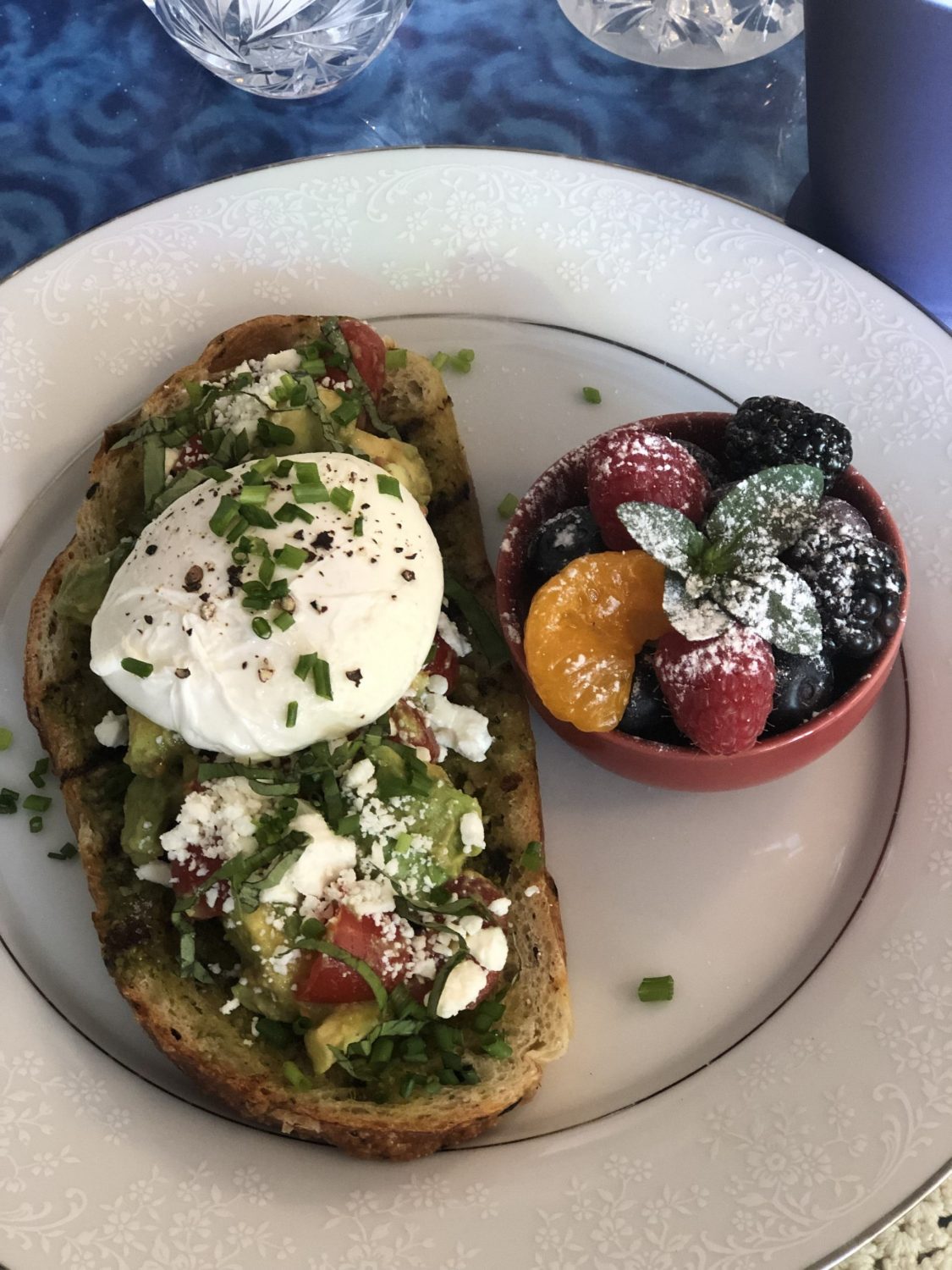 If you need that extra cup of coffee before starting day 2, swing by Polly Fox, located at 33780 Essendene Ave unit 130. Owners Kelsey and Kaitlin set out to be the city's go-to café when you're looking for gluten-free options. Although the kitchen is completely peanut and soy-free, and most of their menu is also vegan, that doesn't mean they sacrificed taste. From cookies to cinnamon buns, to muffins and donuts, you can rest assured none of these high-quality ingredients will interfere with your allergies. This café is designed and created for vegans, vegetarians, along with those with a dairy intolerance.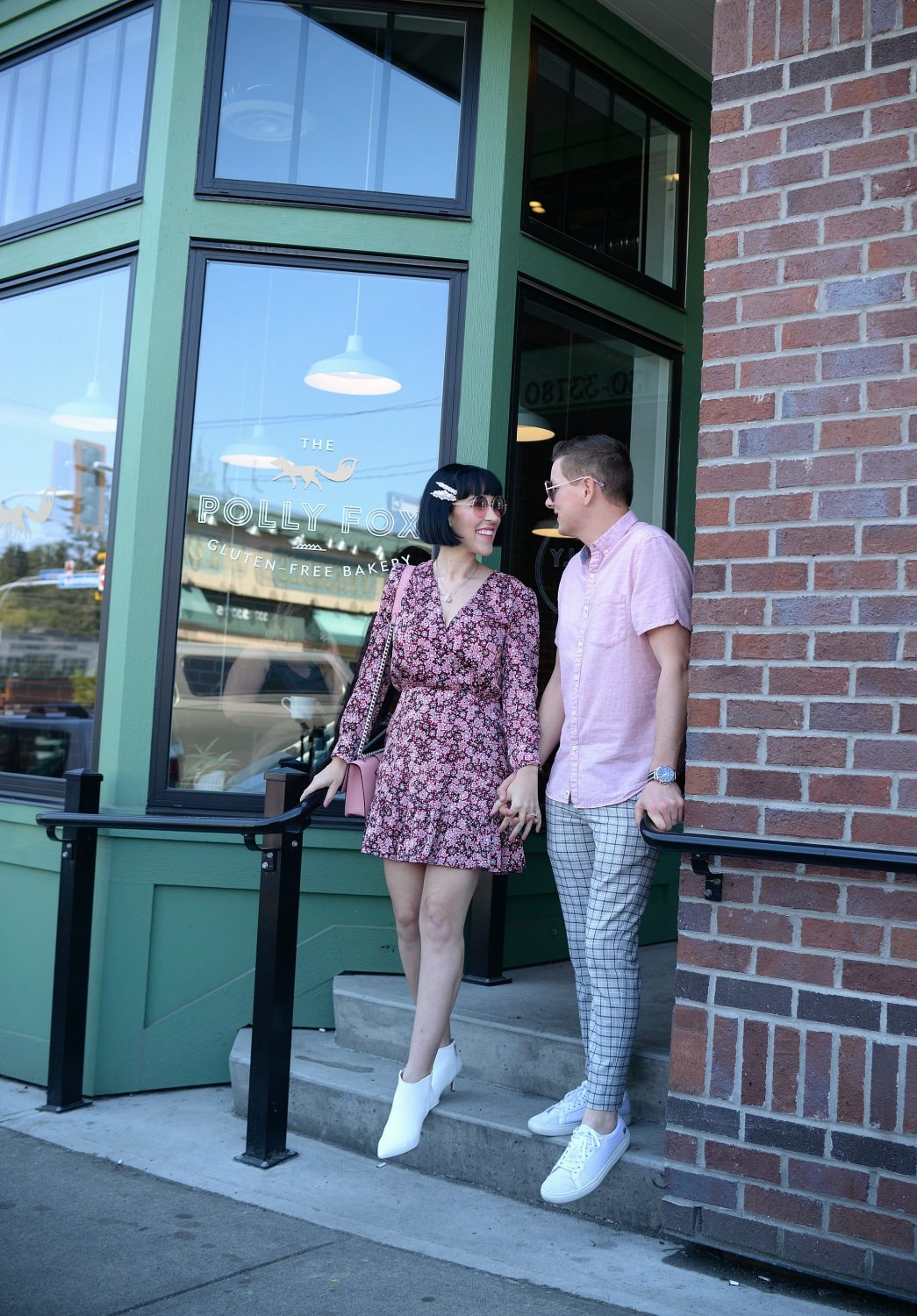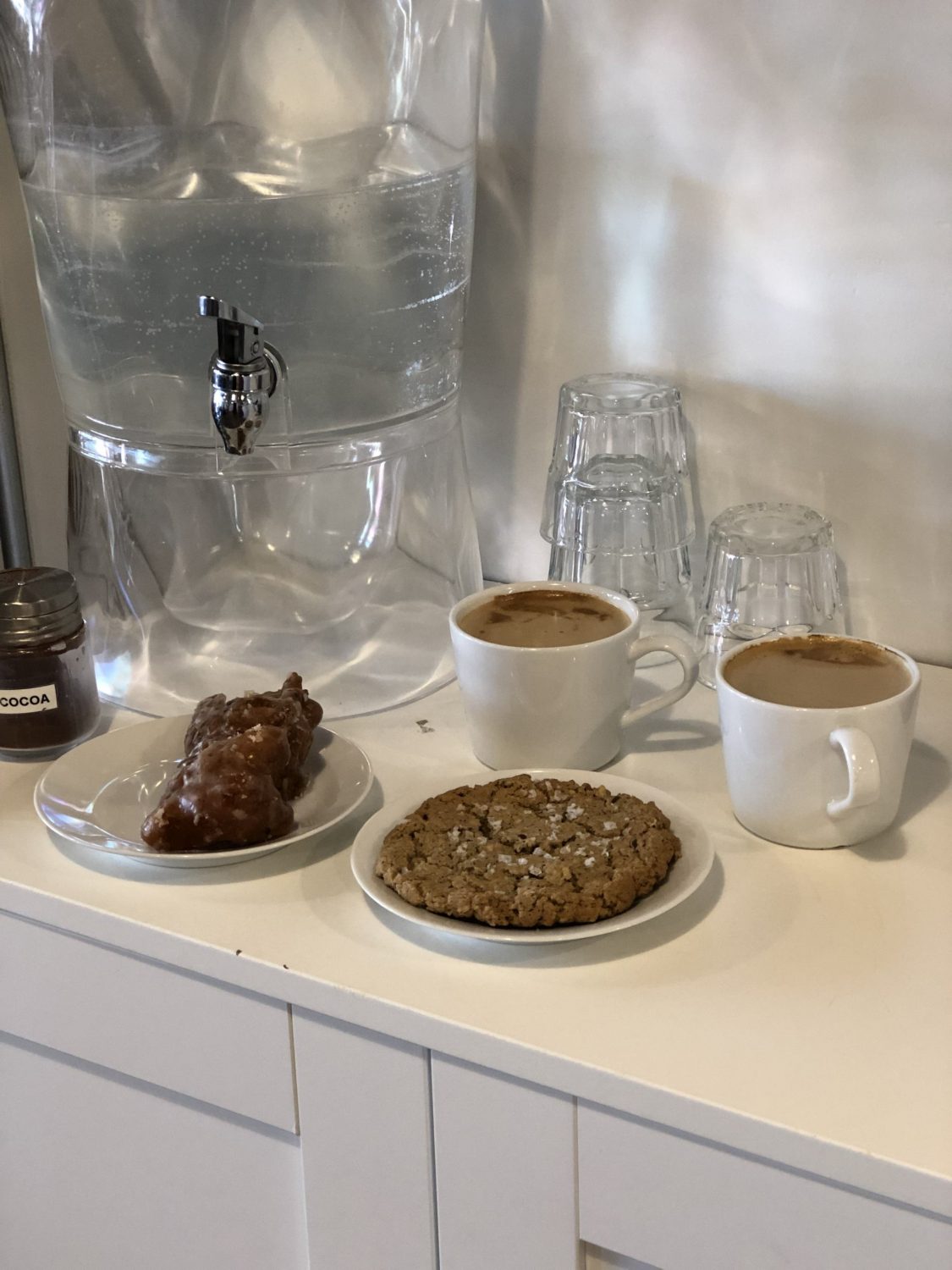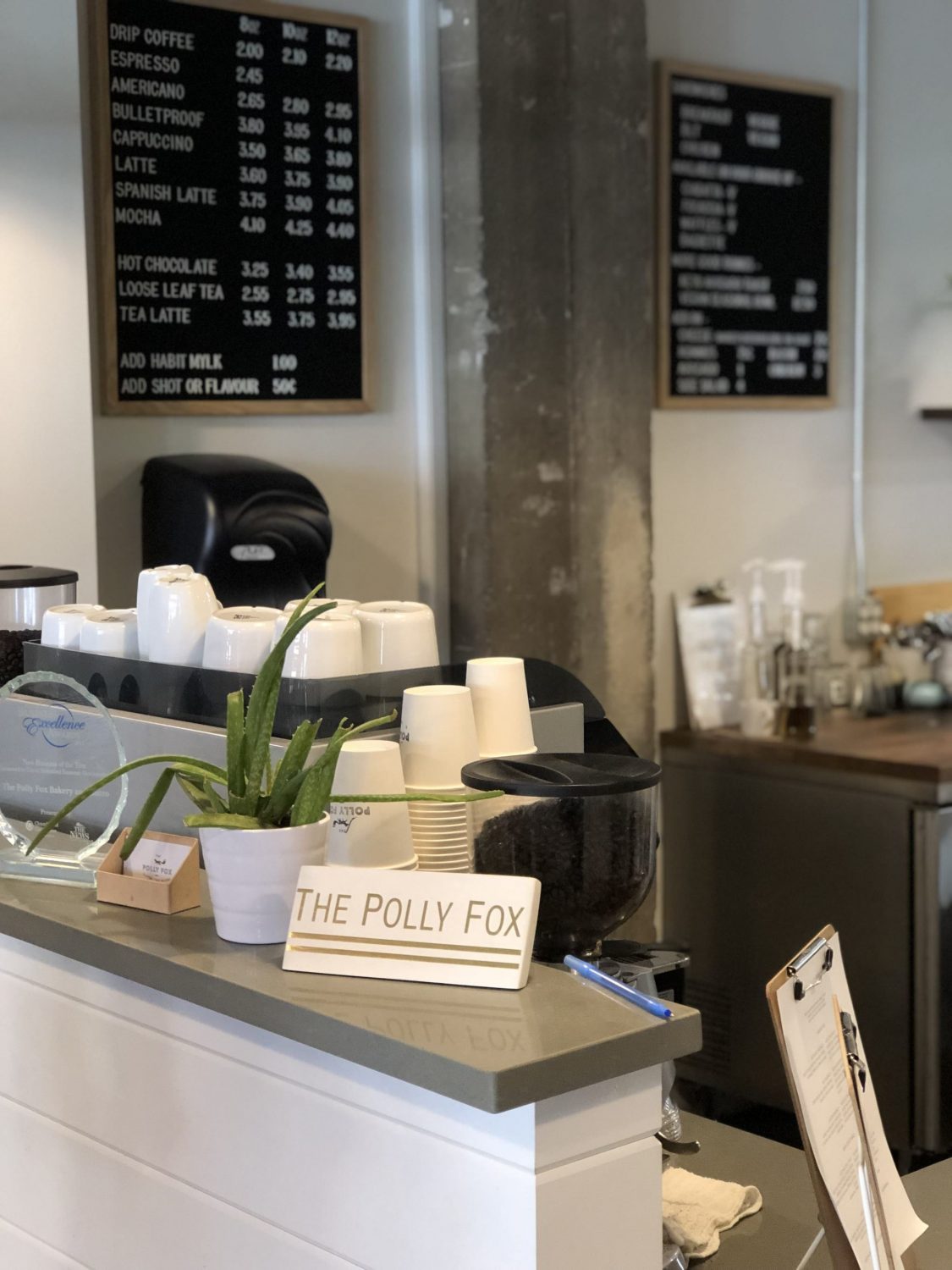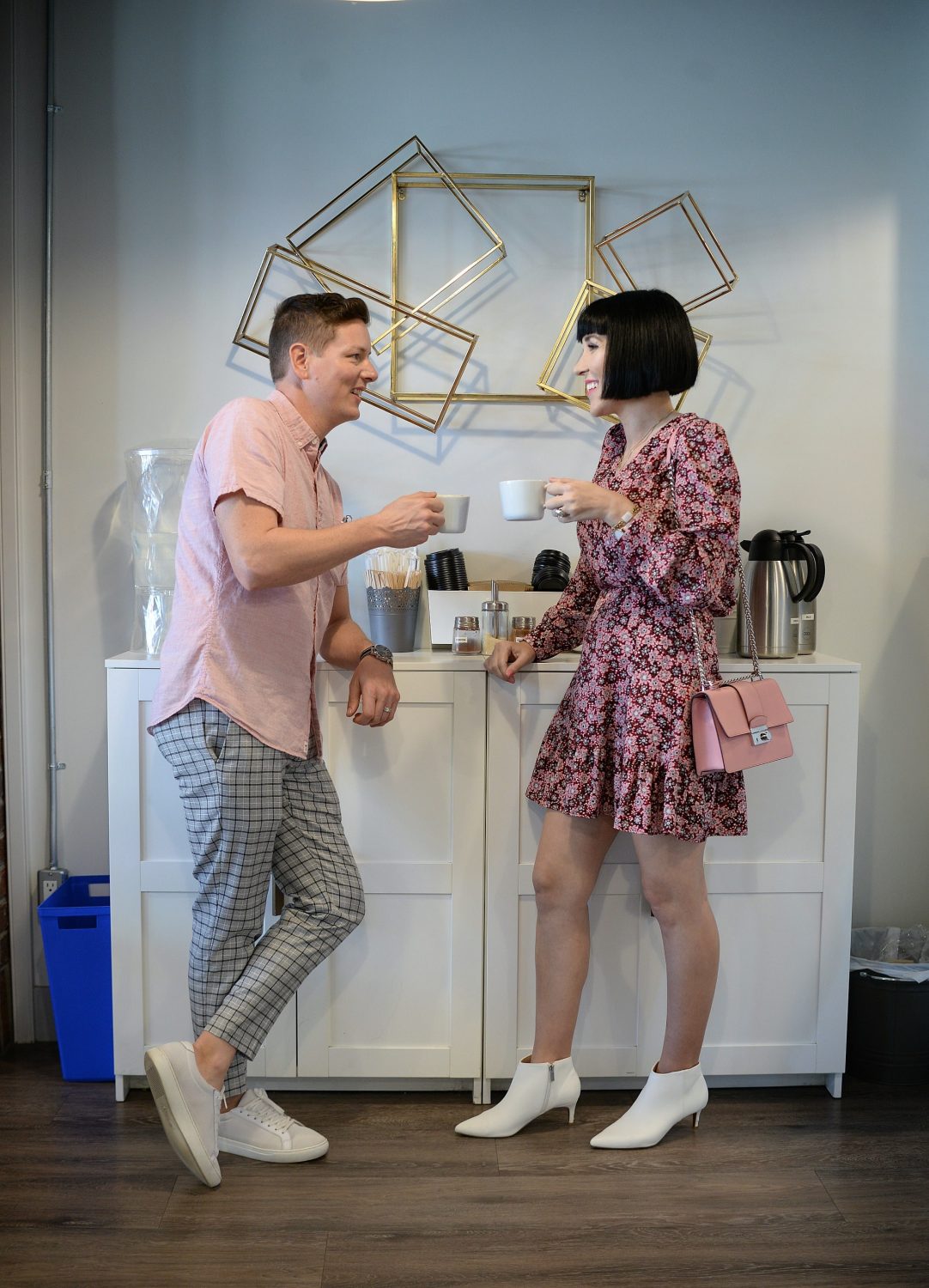 Wineries are popping up everywhere in the Fraser Valley, quickly making it the top destination for wine coinsures. It's home to over 15 wineries and nearly 30 vineyards allowing you to explore and discover all types of new wines. Conveniently located just a short 15-minute drive from the Historical Downtown area, you'll come across Singletree Winery. Set on 67 acres of farmland and 14 acres of estate, this vineyard creates high-quality, award-winning BC VQA wines. The Etsell family handcrafts their wine and although they have a large selection to pick from, I highly suggest giving their Grüner Veltliner a try This is perfect for anyone who enjoys a dry white wine, but its scent of peach, citrus and honey make it ideal for hot summer nights. It's located at 5782 Mount Lehman Rd.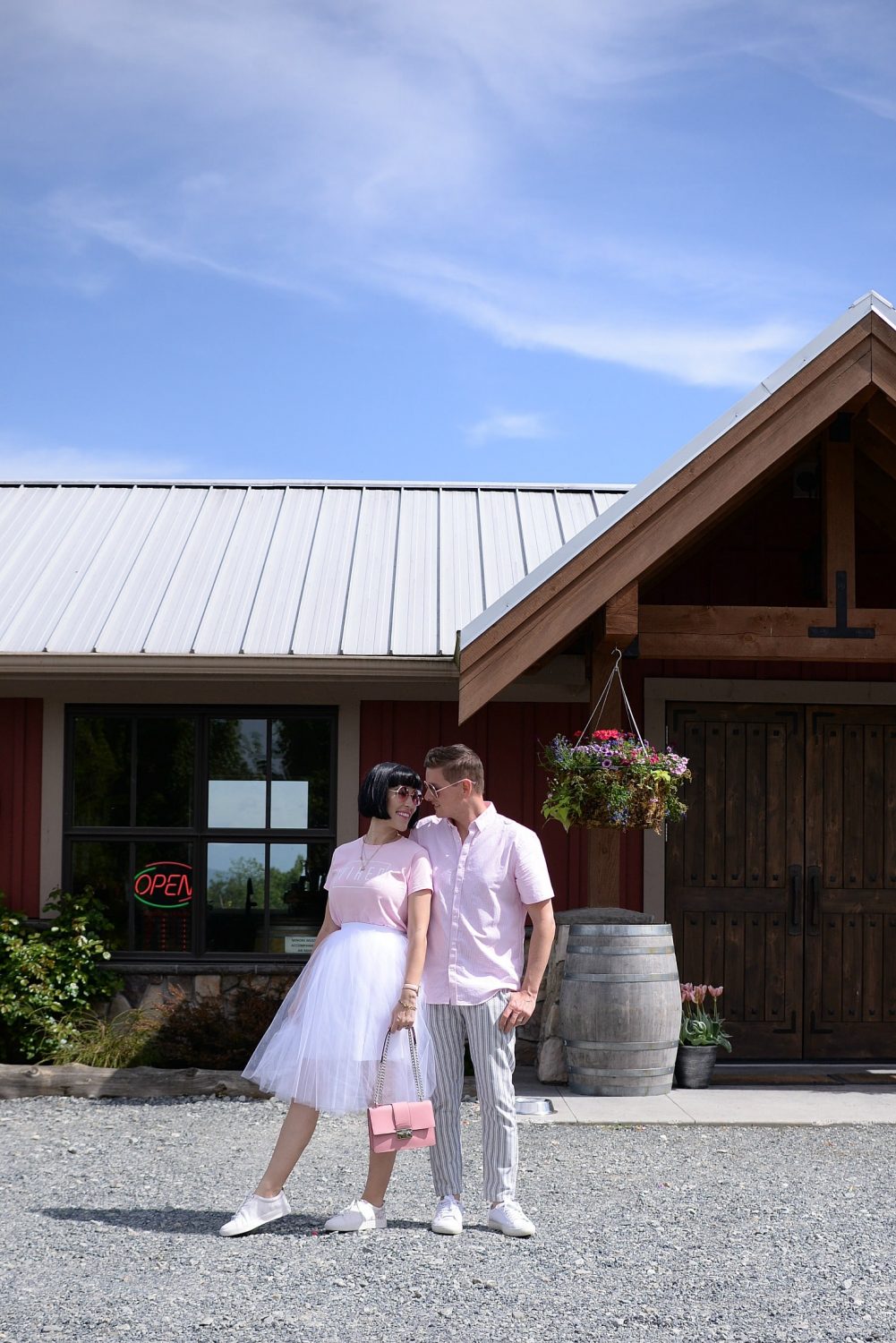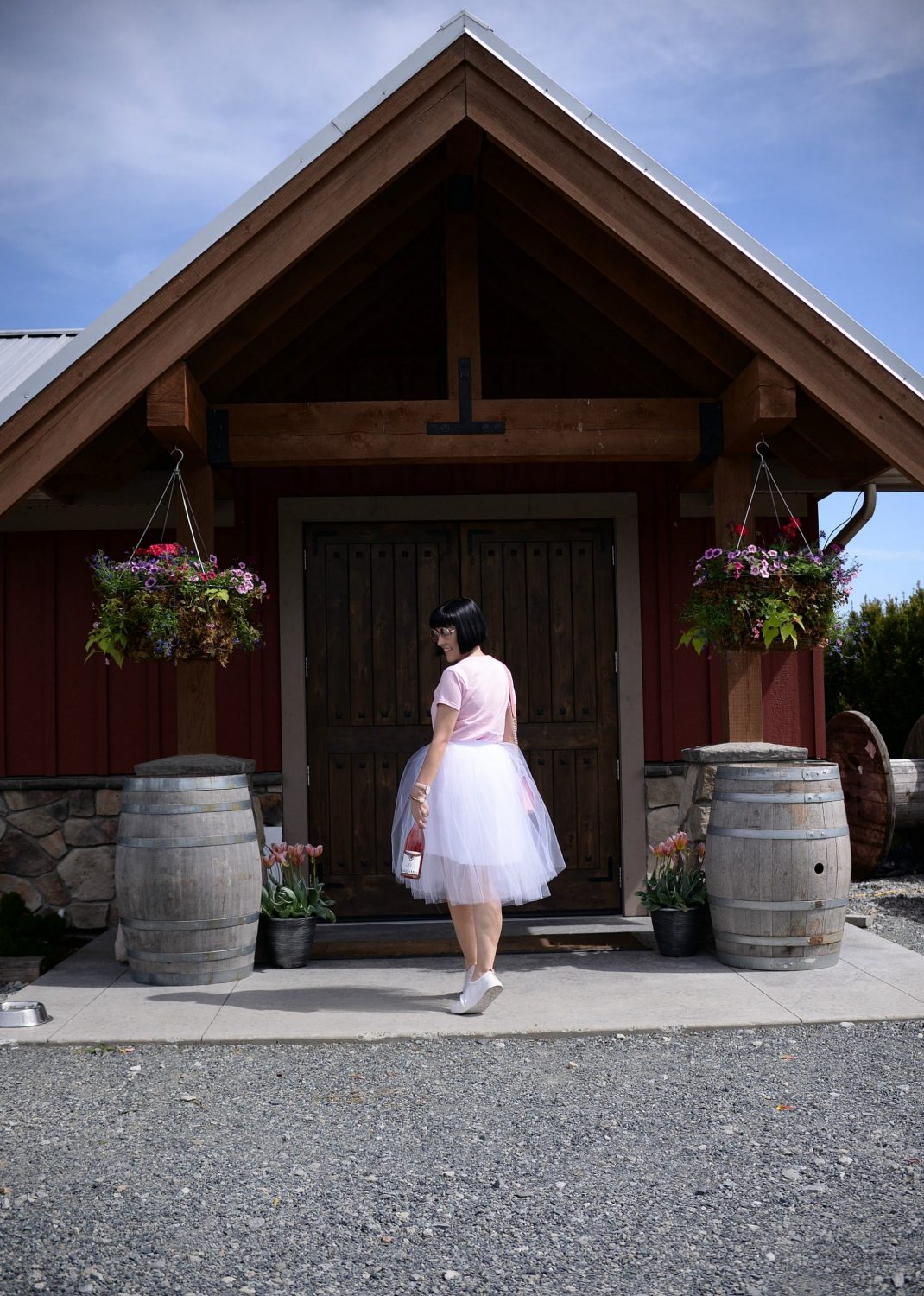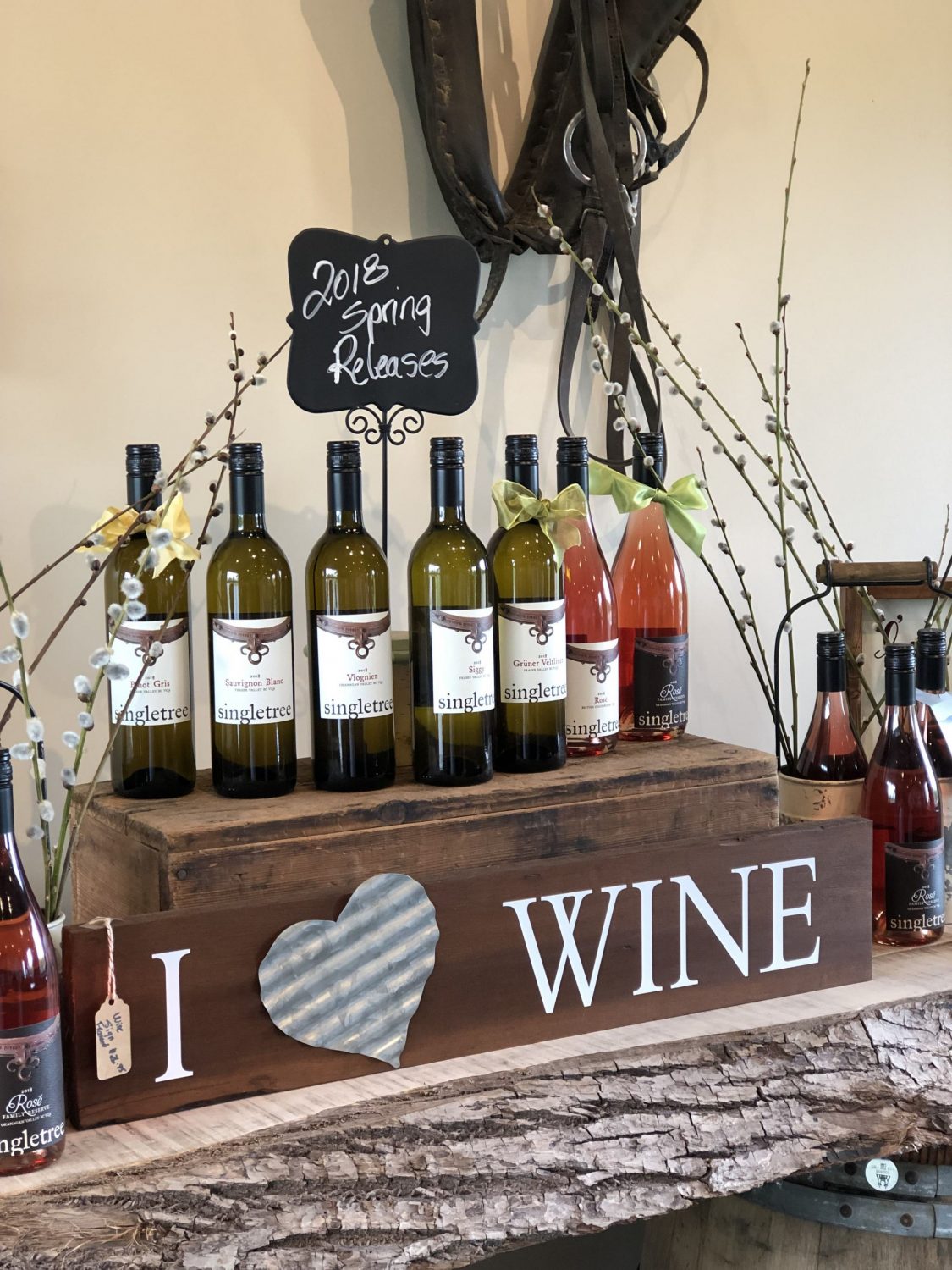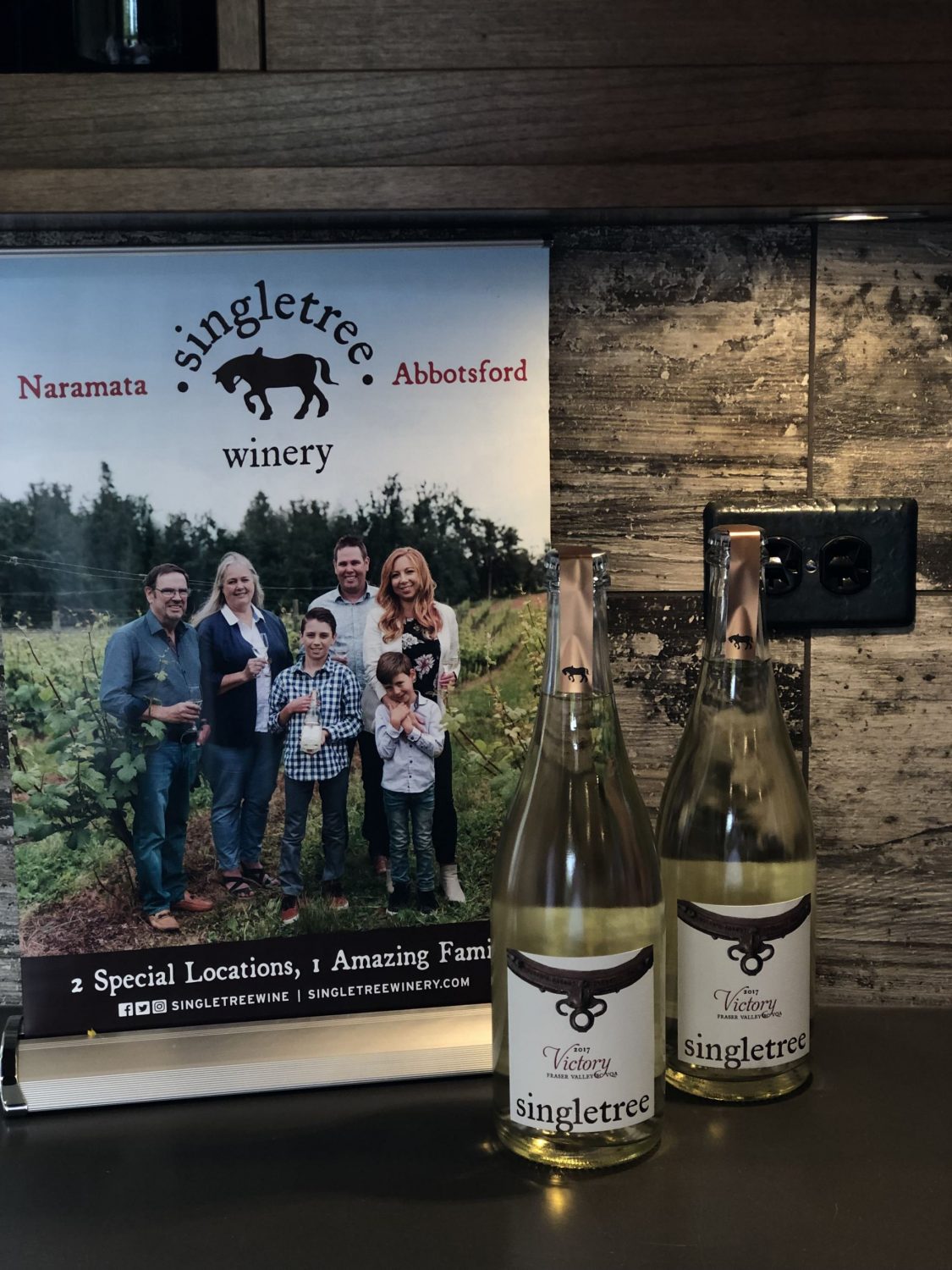 Another local favourite is Maan Farms. You come for the wine tasting, but stay for the petting zoo. This family owned farm has been farming for over 4 decades, starting with premium strawberries, later adding in the winery. The farm only uses high quality fresh fruit hand-picked from their family estate, including an array of wines featuring strawberries, raspberries, blueberries and blackberries. They even won Best Fruit Wine in Canada, so if you like a sweet, unique wine, head here. It's located at 790 McKenzie at Vye Road.