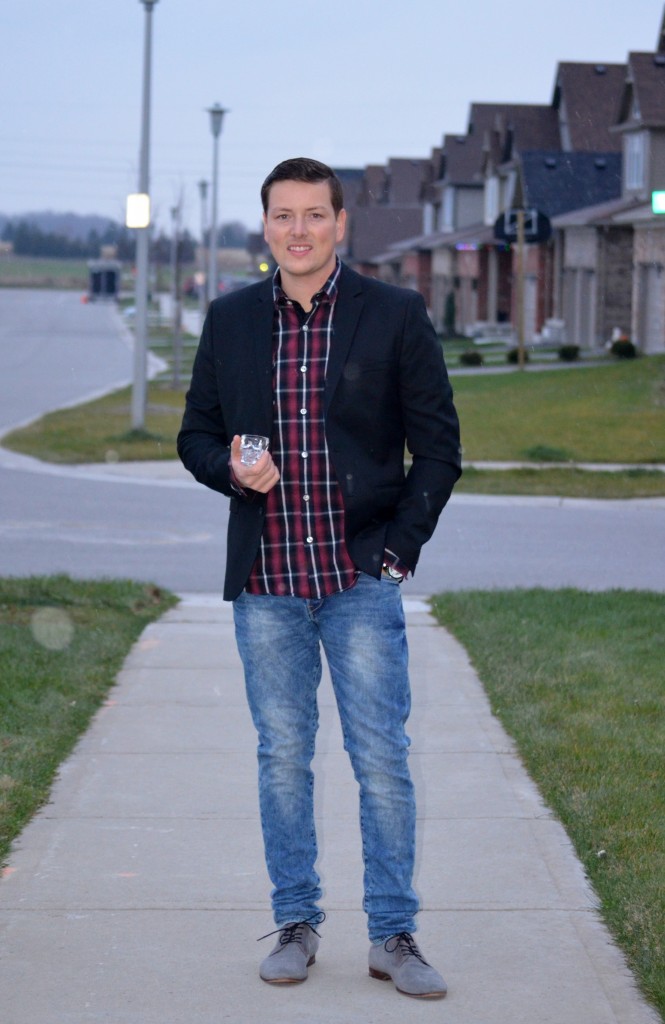 Distilled four times
The wife and I are always on the hunt for the next best Vodka, blame the Russian in Amber for that. When walking around the LCBO, you can't help put be drawn in by Crystal Head Vodka bottle, correct? Inspired and designed with a pure spirit in mind, this vodka uses the highest quality peaches and cream corn is distilled four times into a neutral grain gluten-free spirit and blended with pristine water from Newfoundland, Canada. The liquid is then filtered seven times, of which three are through layers of semi- precious crystals known as Herkimer diamonds.

Dan Aykroyd and John Alexander wanted to craft a vessel worthy of one of the world's purest vodkas and I have to agree. Not only is this glass skull bottle unique and display worthy, its some of the purest, smoothest spirits we've tried in a long time, and trust me when we say, we've tested a lot of vodkas over the years.

What Derek Wore
Shirt- c/o East Dane
Blazer- H&M
Skinny Jeans- Forever 21
Shoes- Aldo