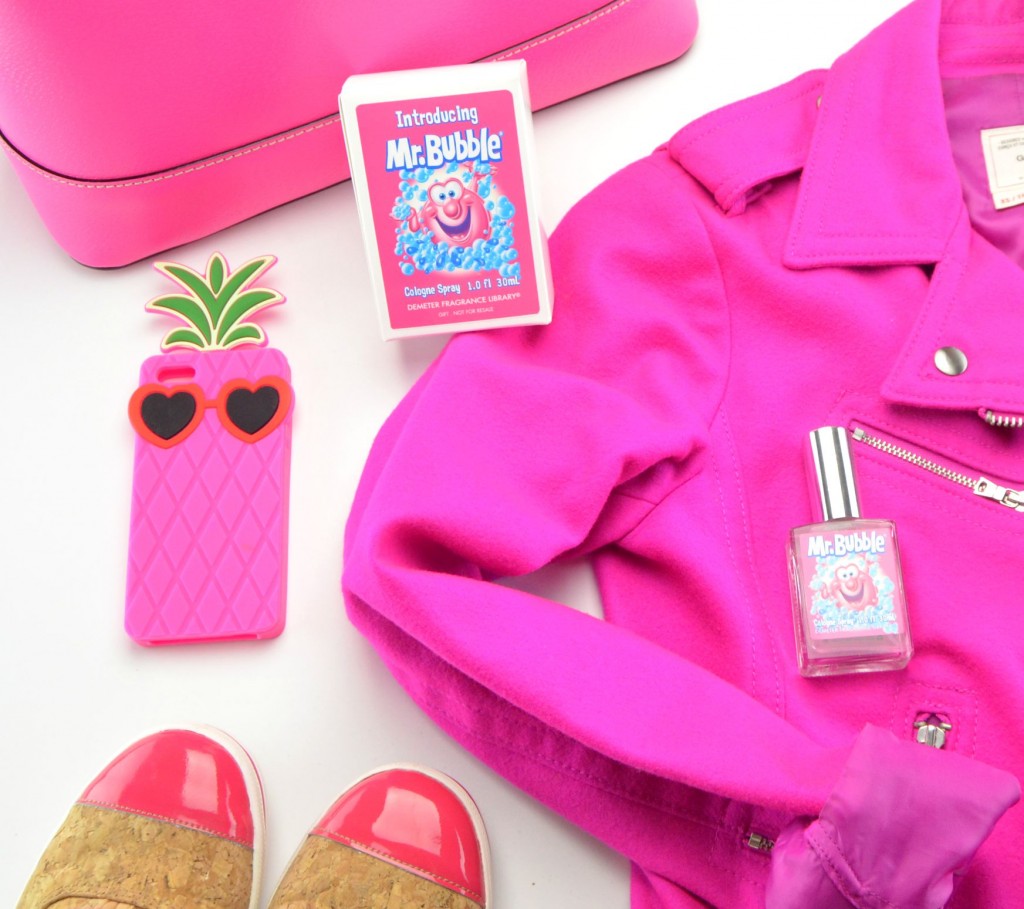 Scent Memoires
Demeter is all about creating scent memories, with over 250 difference fragrances inspired by everyday objects and experience, there's sure to be an inspired scent that instantly brings you back to a fond memory or two. This season Demeter is transporting you back to your relaxing and carefree days of being a child with their latest fragrance, Mr. Bubble. Although Mr. Bubble was born in the 60's, he's still the top-selling bubble bath to date, so it's only natural to have a perfume inspired by him. When a scent is this good, it never goes out of style.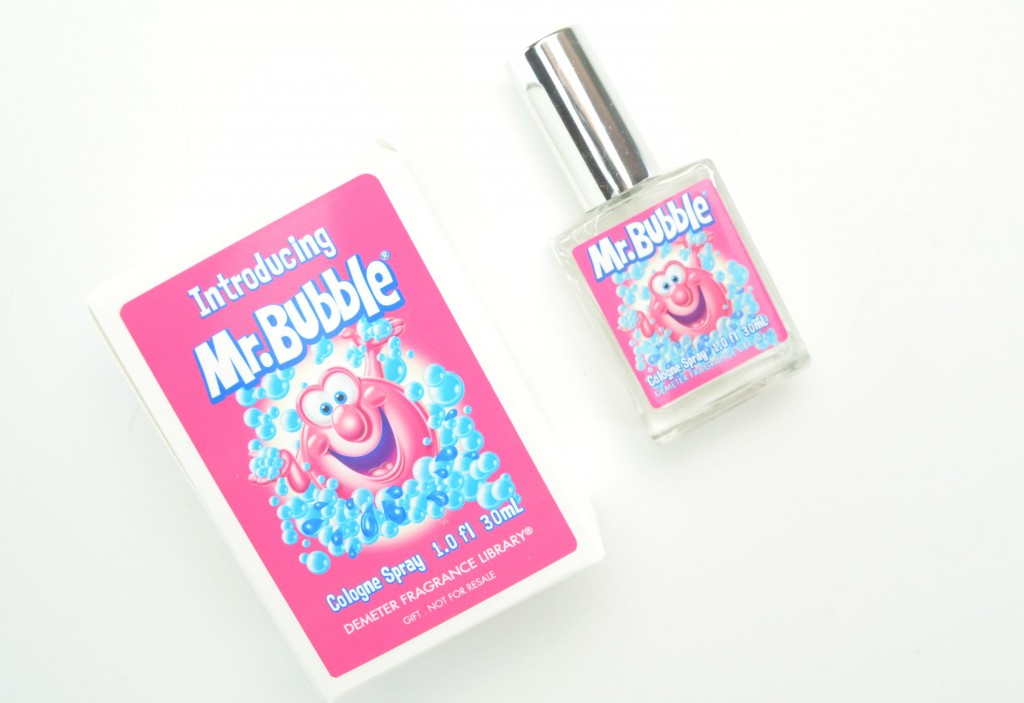 I felt a little nostalgic as soon as I smelt the Demeter Mr. Bubble. It instantly brought me back to my childhood days and having bath time fun with Mr. Bubbles. I swear I was a fish in a past life, as I was obsessed with taking baths and in fact, my parents had a hard time getting me out of the tub and ready for bed. To this day I still prefer a hot and relaxing bath over a hot and steamy shower. I still can remember my childhood bathtub, it was old school in the sense it had sliding glass doors that I would immediately shut upon entering the tub. I would fill up the tub with hot water, add some Mr. Bubble and slide my body to the front of the tub and then immediately pushing my body back towards to end of the tub. I would do this as quickly as I could, back and forth, back and forth, creating massive waves that would pour over the side of the tub. It was like my own private wave pool with endless amounts of bubbles each night. No matter how many times my parents told me not to do it, as sure as I was breathing, the next night I was doing the exact same thing. Sure, the sliding doors caught some of the water as it poured over the sides, but not all of it. I would end up getting gallons of water on the floor each and every night. On the positive side, my parents never had to fight with me to take a bath, I was happy to get in the tub with Mr. Bubble.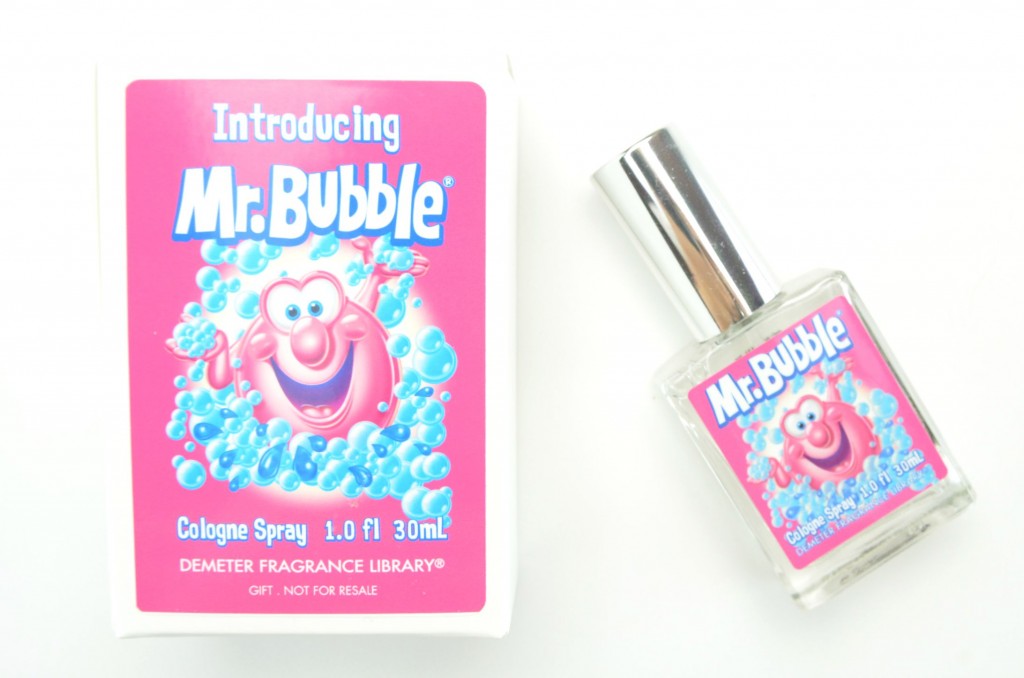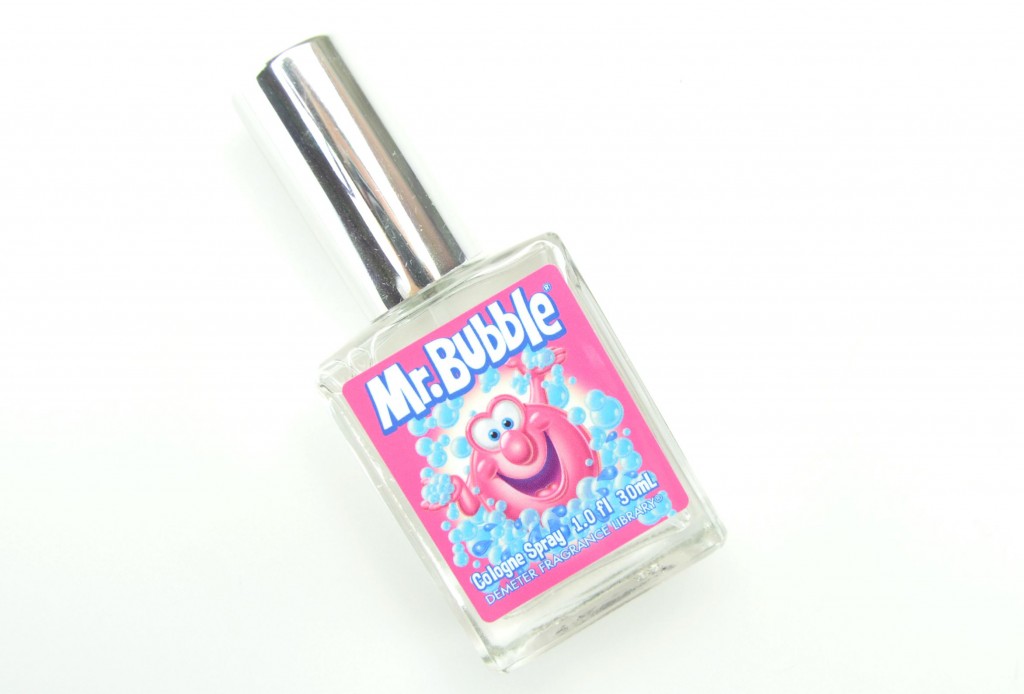 Demeter Mr. Bubble is a sharp, fruity and slightly floraly scent. It smells exactly like the traditional bubble bath and instantly brings you back to bath-time fun. It has top notes of coconut, banana and peach with a hint of jasmine and rose in the centre, followed by balsamic vanilla and a powdery raspberry base. Would I wear this on a daily basis, absolutely not, but it's a fun and fresh scent to wear on the weekends. I actually find it to smell a lot like raspberry, which would make the perfect summer scent. I'll be saving this fragrance for next summer. It's available at select Loblaw's and retails for $15 for 30ml.