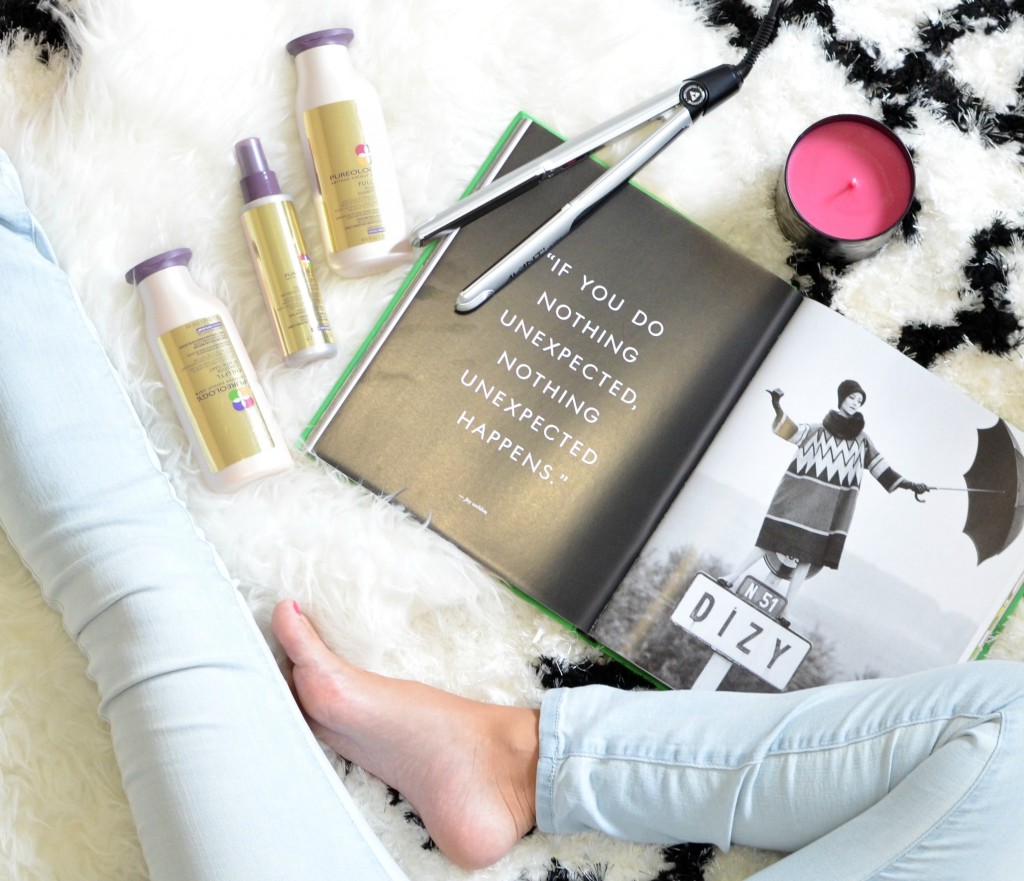 Although I don't have thinning hair, I actually have a lot of it, it's just really thin. I'm always looking for products that will not only help add volume, but give the look and feel of more hair. The problem is, the products I've tried in the past, while although give the appearance of denser, texturized hair, and it often leaves my fine hair weighted down and with absolutely no shine. The new Pureology Fullfyl Collection is formulated with wheat protein and eucalyptus ingredients to not only elevate hair at the root for maximum height, it leaves it manageable, with movement and with a ton of shine.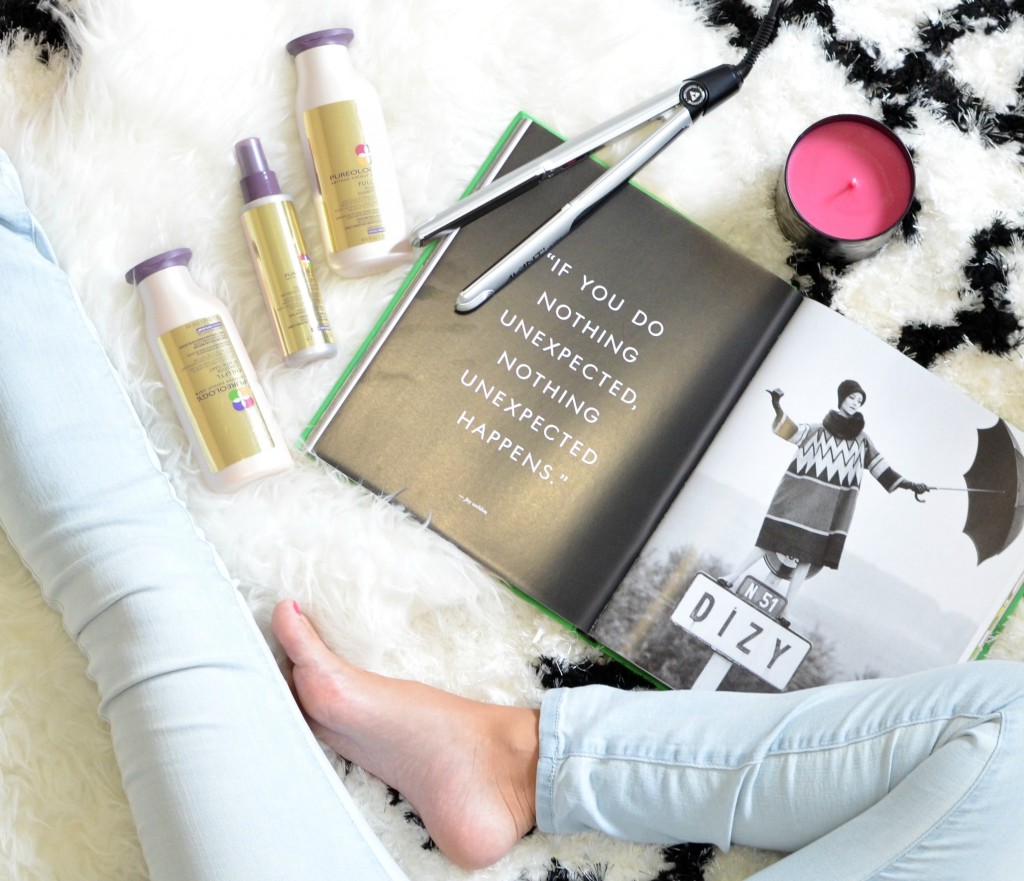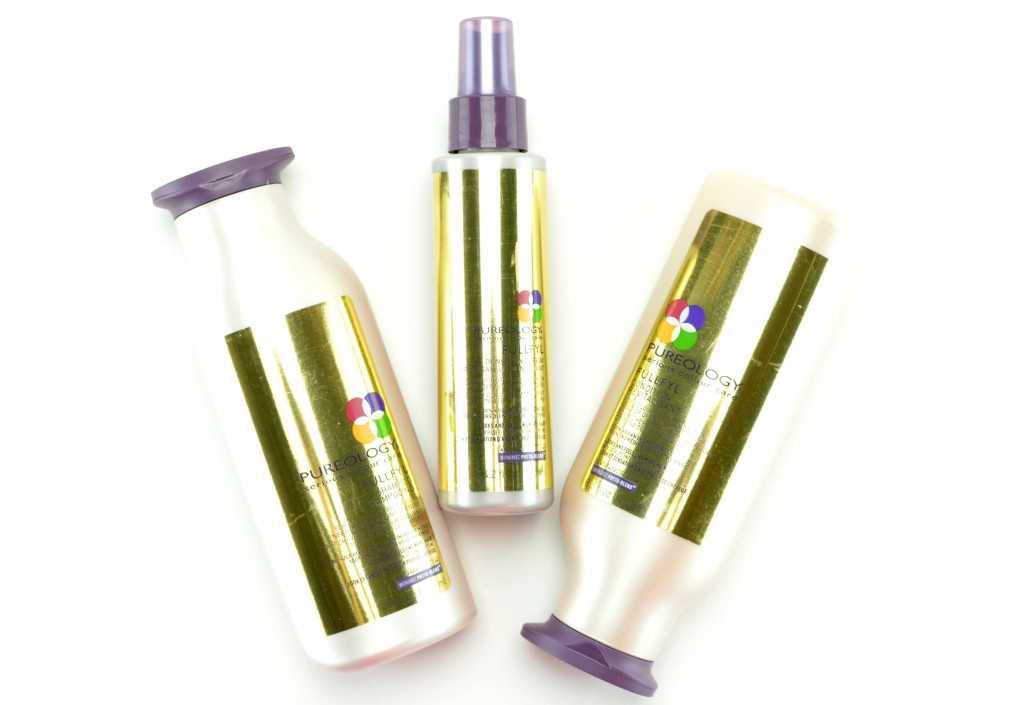 The new Pureology Fullfyl Collection is formulated with texturizing keravia, densifying phyto blend and a unique antifade complex that's designed for those with thin, colour-treated hair. Its thickening formula provides instant fullness and penetrates deep down into each hair fiber to help reinforce density. The three piece system, shampoo, conditioner and densifying spray goes in harmony together to help keep your colour vibrant and shiny, while adding fullness and softness to each strand. It smells incredible thanks to its signature scent of tropical fruits, jasmine, gardenia and vanilla.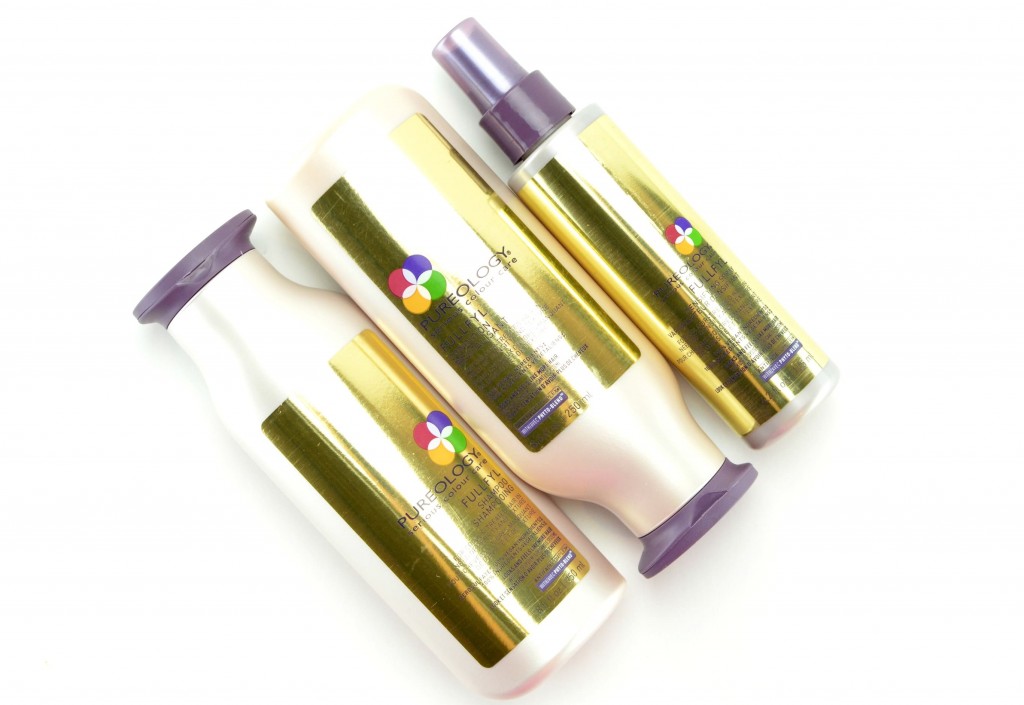 The Pureology Fullfyl Shampoo and Conditioner go hand in hand, as both are designed to increase your hair's density and thickness without compromising the health and condition of my colour treated hair. I'm always a little sceptical about shampoos that don't contain sulfates, in fear it doesn't actually wash my hair, but just strips it of its natural oils. Not only does it leave it feeling incredibly soft, smooth and clean, it also doesn't seem to strip my colour. It allows both products to fully focus on creating body, slight texture, all while maintaining movement and shape. It's very effective in giving my hair that much needed 'oomph' that it's been missing these past few months, without leaving it a tangly mess. It also doesn't seem to feel thick or heavy, nor does it leave it looking greasy or oily within a few short hours. It's bouncier with a ton of shine and natural texture.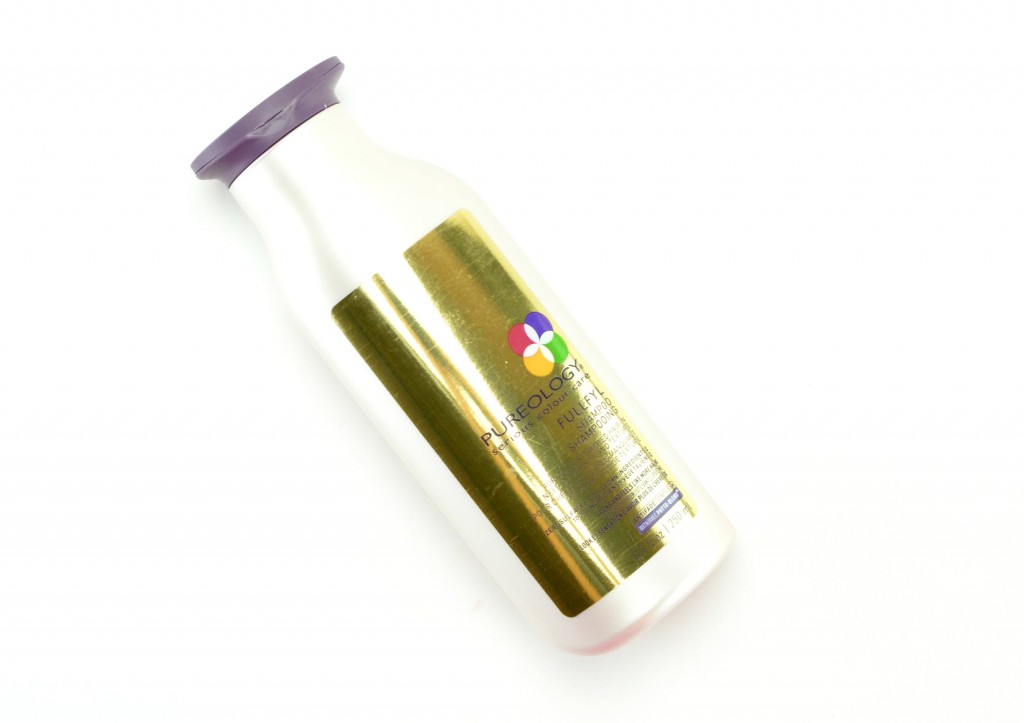 Both the Pureology Fullfyl Shampoo and Conditioner have a rich and creamy consistency that does an amazing job at both cleansing and adding moisture back into my strands. Although it doesn't come to a decent lather that I'm used to, it still removes all traces of dirt, oil and product buildup. It's gentle enough for daily use and washes clean away. It nourishes, hydrates and adds moisture, leaving it more manageable, even on coloured hair. The combination seems to help control frizz, while leaving strands strong, healthy, incredibly soft and shiny and with less breakage.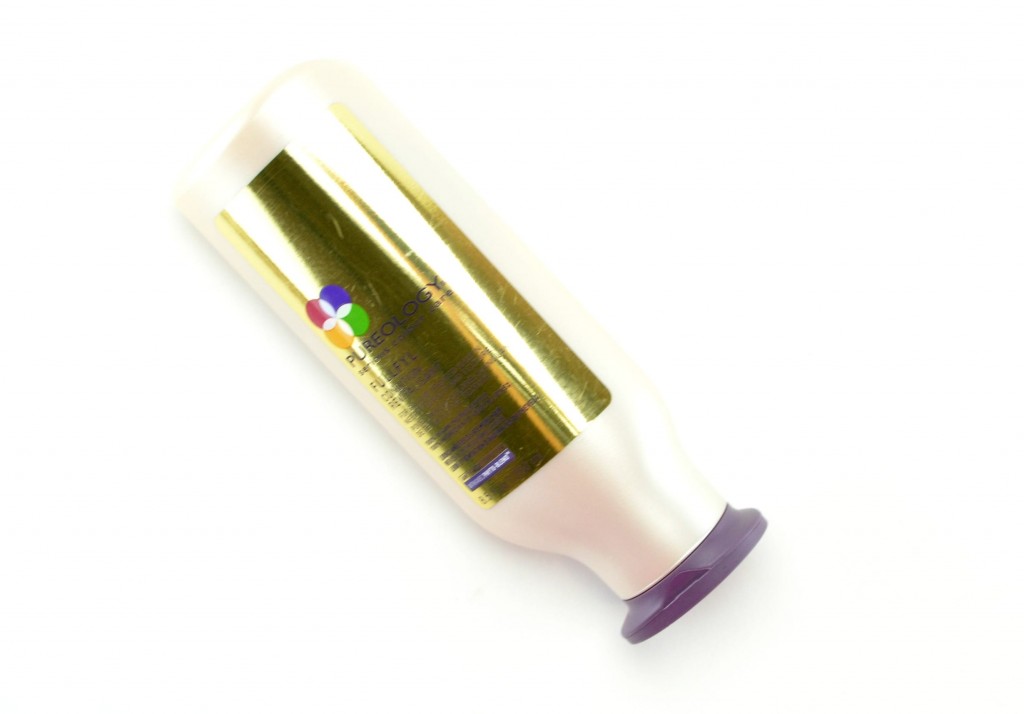 I've only used the Pureology Fullfyl Densifying Spray as few times, cause I tend not to put extra products in my hair before styling, in fear of weighing it down. That being said, since I have very fine hair, and this hot, humid weather leaves it looking incredibly frizzy, with a ton of fly-a-ways, I've been reaching for it more often. I'm pleased with the magic behind these three products and I really do think they go hand in hand. The claims are dead on and it's an excellent thickening system for those with fine, colour-treated hair.