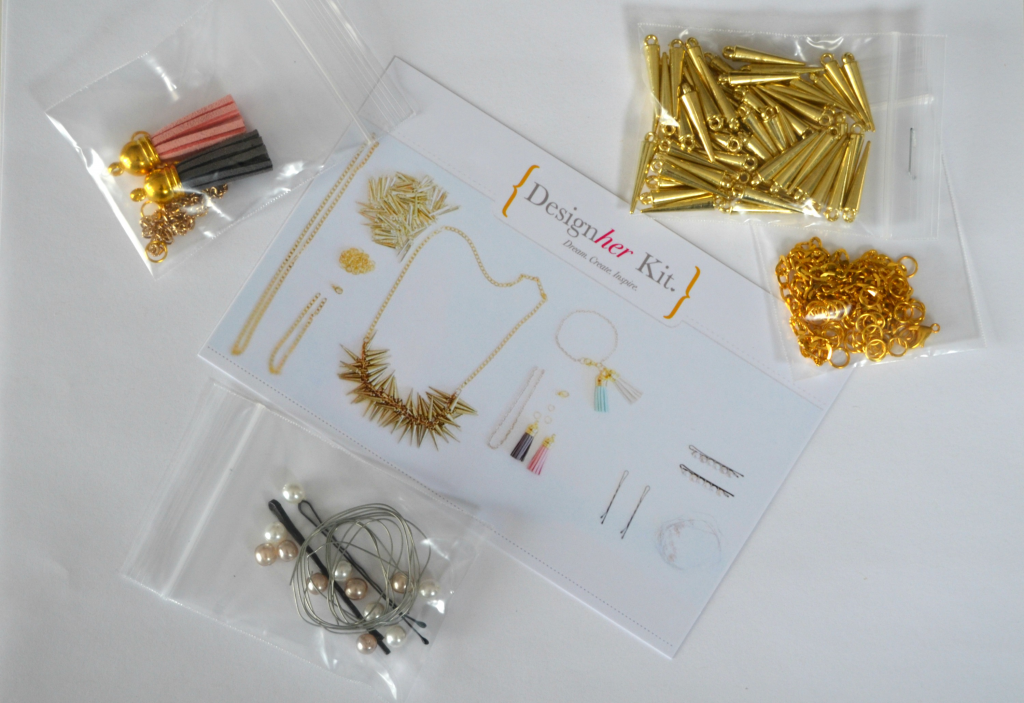 Ever since I was a little girl I've enjoyed arts and crafts, whether or not I'm good at it, is questionable. As I get older and busier, I find I don't have the time to head to my local craft stores as much as I would like to, to pick up the latest accessories to make the hottest, trendiest jewellery pieces and that's where Designher Kit monthly subscription comes in handy.
 Dara Frydman has been running Designher Co., a stylish studio in Toronto since 2012 which offers an antidote to macaroni necklaces with chic DIY classes, camps and parties out of her passion for all things handmade, beautiful and practical. It wasn't until 2013 when she wanted to spread the DIY love that she came up with the idea of a delivery service that ships you metallic envelopes filled with inspiration and project supplies to get your creative juices flowing once a month.

Designher Kit is carefully curated DIY Jewelry and Accessory subscription service that helps take the guess work out of crafting. It's a delivery service that supplies inspiration and all the necessary materials right to your door-step once a month for you to create wearable and polished pieces that you will be excited to design and proud to show off.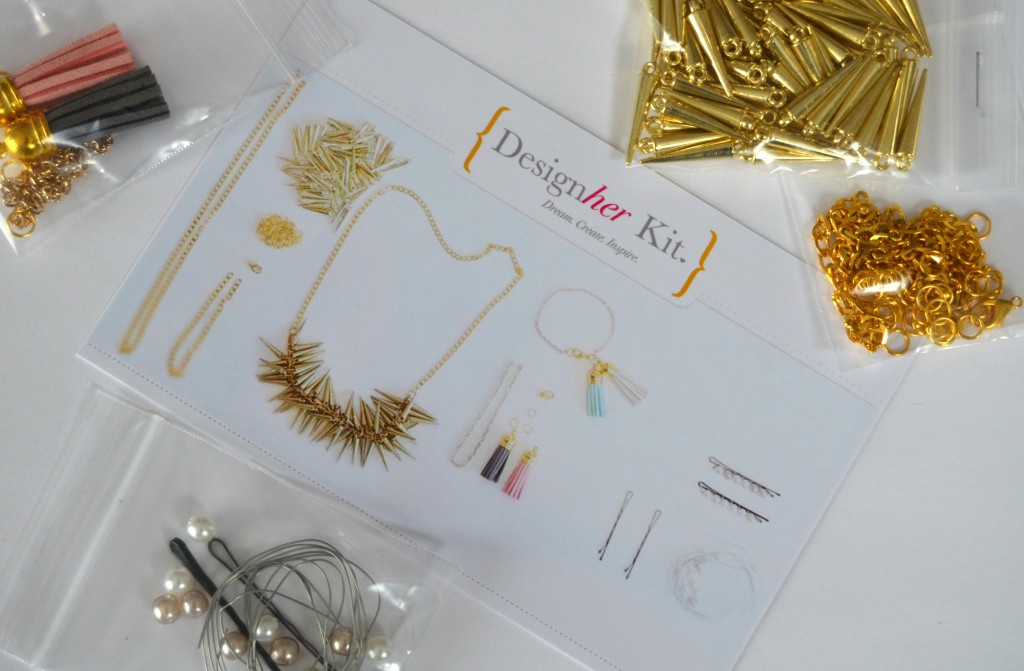 In each kit you'll get some of the most unique materials and hottest items to create some fashionable accessories. Each kit will contain just the right amount of materials to create 3 different jewellery pieces, which means you'll never overspend on supplies again and comes with a step-by-step guide on how to design each piece, all for just $19 a month.

Dara hosted a DIY event last month that sadly I wasn't able to attend, she was kind enough to send me my own Designher Kit so I could get creative from the comfort of my home. I spent this cold, cold, snowy afternoon getting my DIY and I couldn't have had any more fun alone if I tried.

Come take a peek at what I designed and let me know which is your favourite? If you want to order your own kit, its just $19 a month and they also offer a starter kit which includes needle-nose pliers, flat-nose pliers, round-nose pliers, wire cutter pliers, glue gun, 2 glue gun sticks and a thread nipper for an extra $29.
First up, this beautiful Tassel Bracelet done in pale pink and soft grey.


This Tassel Bracelet took about 7 minutes to complete, the fastest out of the 3.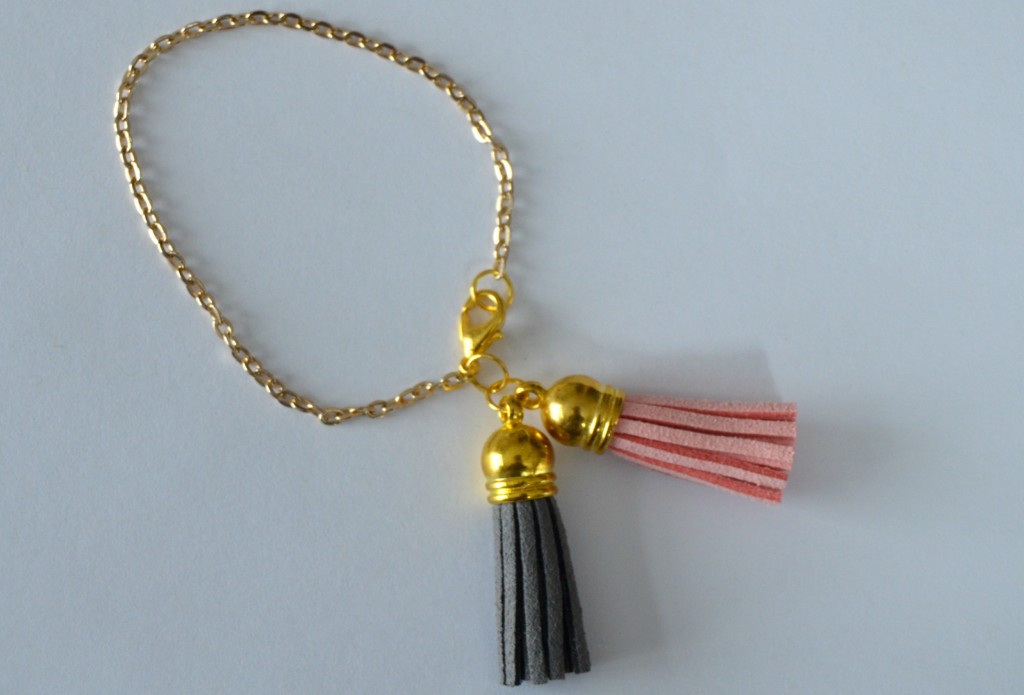 Next up are these Pearl Hair Pins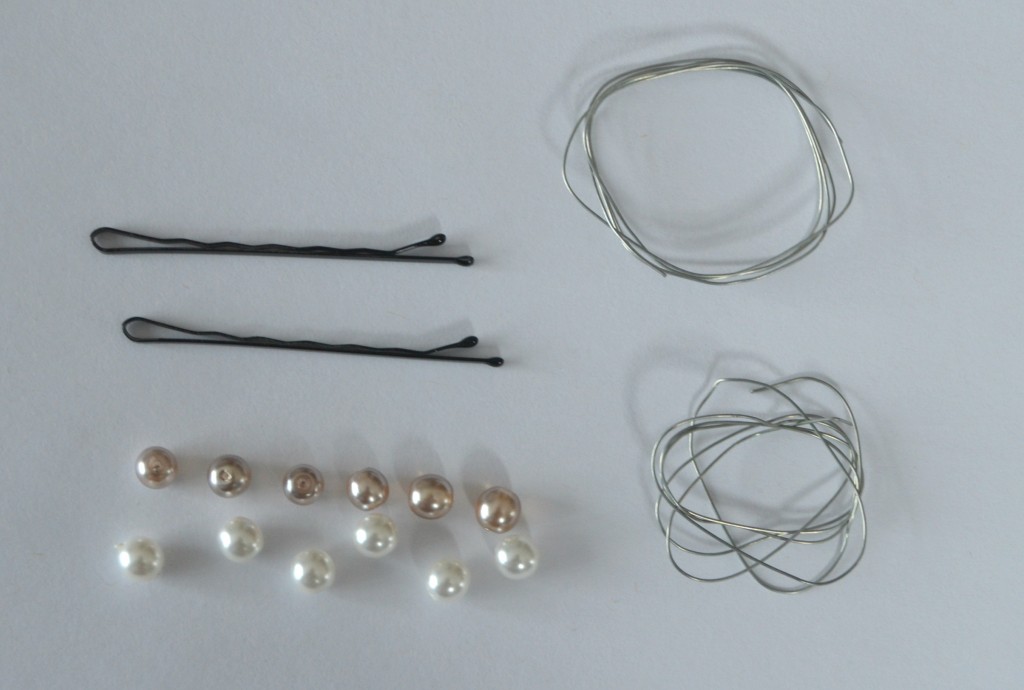 These pearl hair pins took about 10 minutes for the set.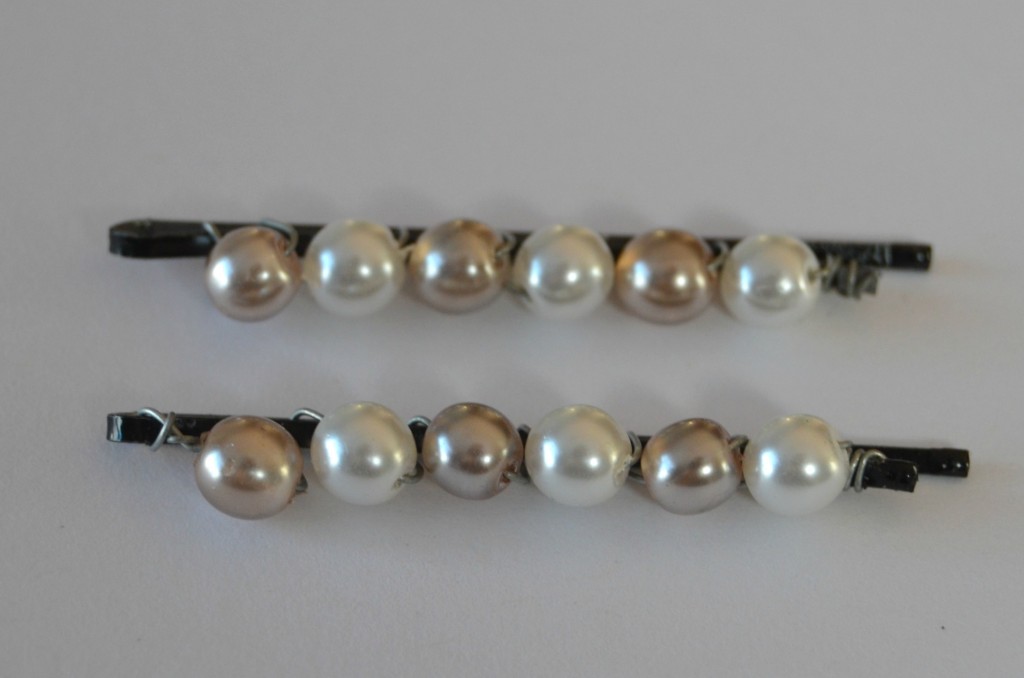 The last item and probably my fave of the 3 was this stunning spiked necklace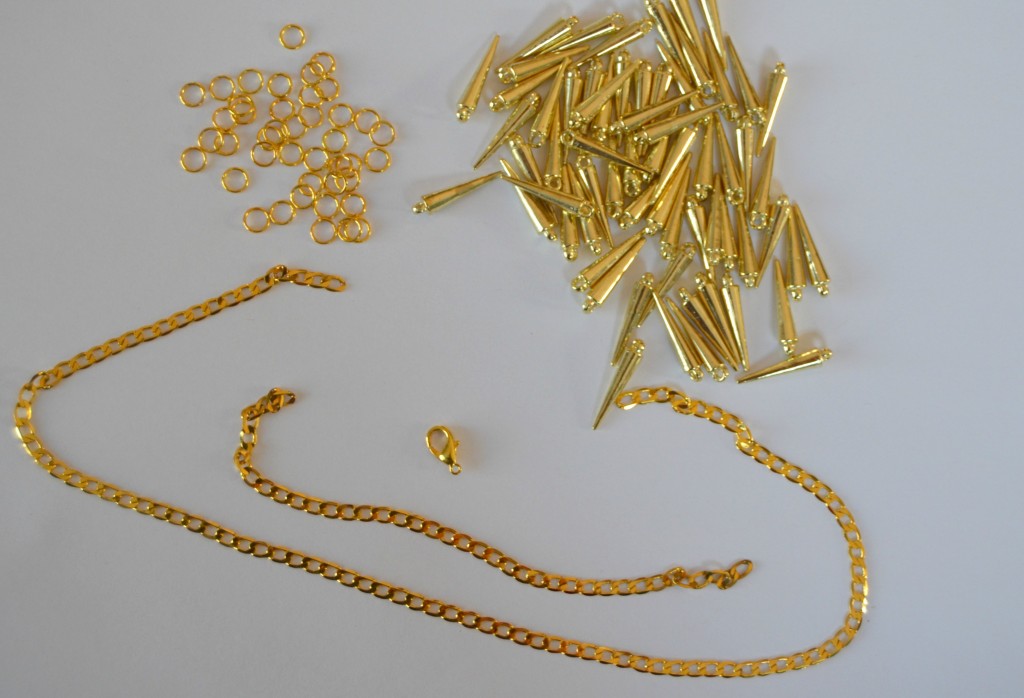 This spiked necklace took the longest, ringing in at almost 45 minutes.