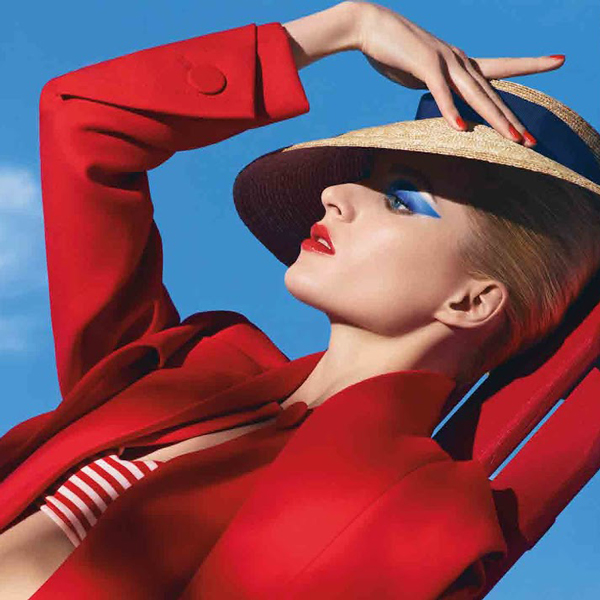 There may be snow on the ground, but Dior is so ready for warmer weather with their new Dior Transat Summer 2014 Collection. It takes inspiration from Dior's first Resort & Spring line in 1948, a cruise line collection in palettes of navy blue, primary red and sandy beige. It's limited edition and comes out May 1st, so mark your calendars.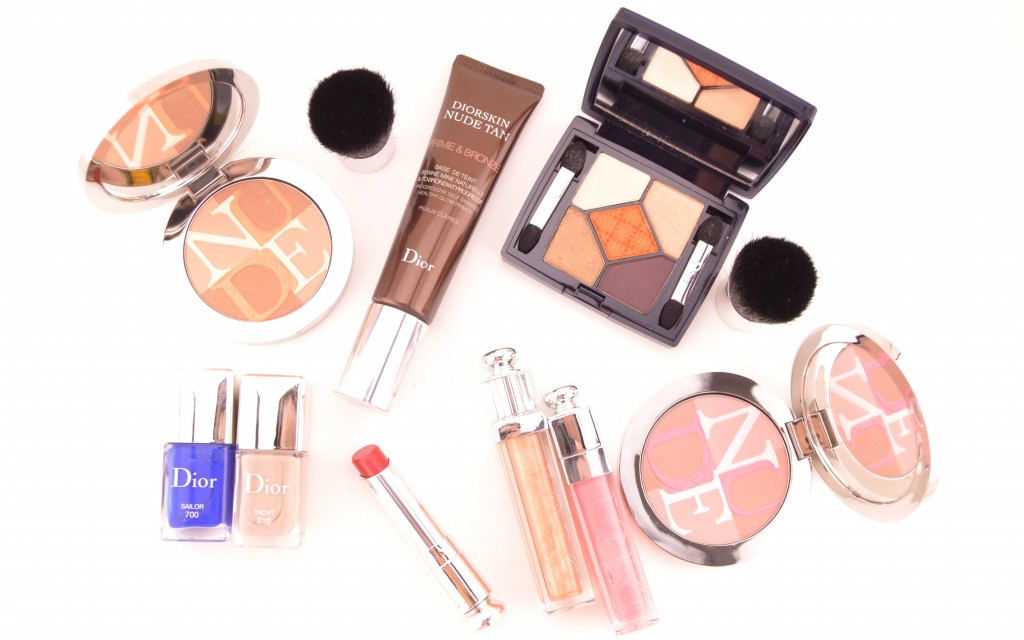 Diorskin Nude Tan Prime & Bronze is a multi-purpose product that is both a foundation primer and self-tanner in one. Not only will it help prep the skin for easy makeup application, but it will give a healthy, radiant glow to the skin. Apply it to freshly cleansed and moisturized skin for a week, and watch as the self-tanning properties gradually darken as the days pass, leaving you with a sun-kissed glow that develops over time.
Diorskin Nude Tan Prime & Bronze comes in a pump style tube with a lightweight, gel like texture that applies and blends into the skin beautifully. I have to admit, it's a little scary when you first pump in onto the skin, its pretty dark in colour, but once you blend it out, it gives a subtle, natural, healthy, brighter glow to the skin. By day 3 and 4, I really started to see the colour appear, a sun-kissed glow from within, never orange or fake looking. It's also an amazing primer, it helps to even out skin tone, fill in pores and provides a great base for foundation. It retails for $42 for 30ml.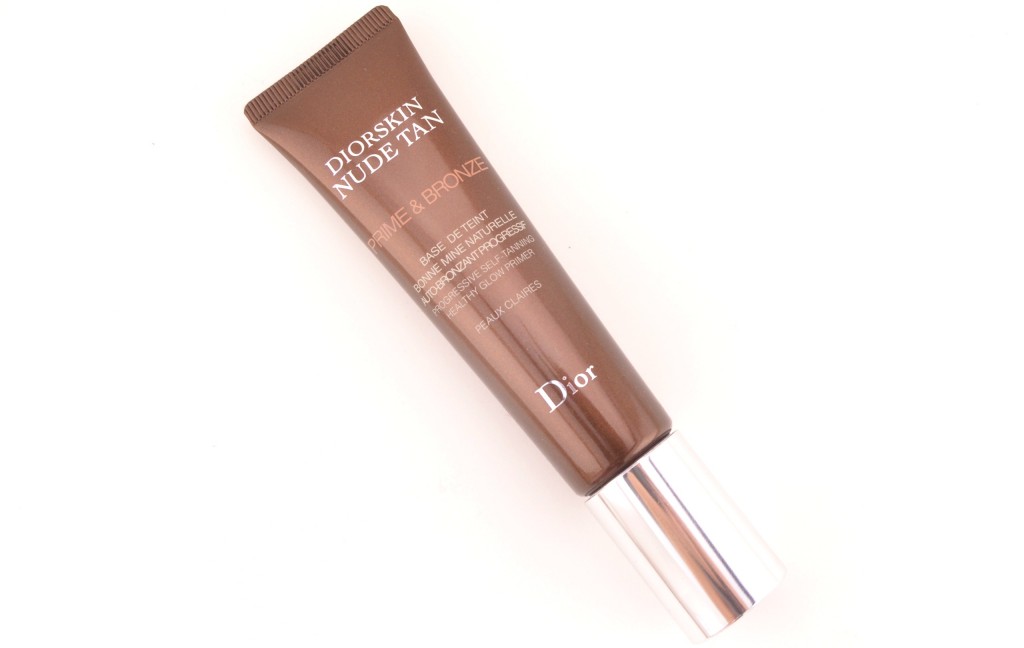 Diorskin Nude Shimmer gives a subtle combination of both shimmer and colour, while the illuminating powder helps to reflect light and recreate the effect of nude skin, but brighter. With a stroke of the kabuki brush (which is included) the powder catches the light and reveals a sculpted face for a naturally healthy and radiant glow.
Diorskin Nude Shimmer is extremely soft, finely-milled and almost feels like a second skin on. Its velvety texture blends into the skin beautifully and wears for about 8 hours before fading. It gives a sheer wash of colour with a hint of shimmer, but doesn't emphasize pores or any imperfections. It can be used to highlight and contour the face and is available in two different shades to best suit and compliment any skin tone, Pink and Amber and retails for $57.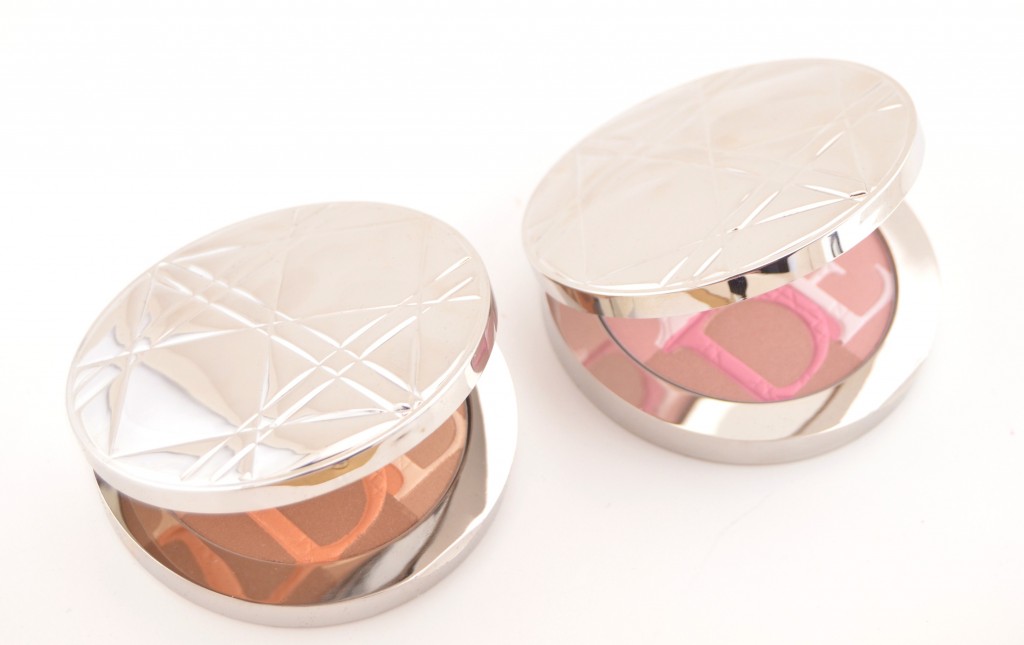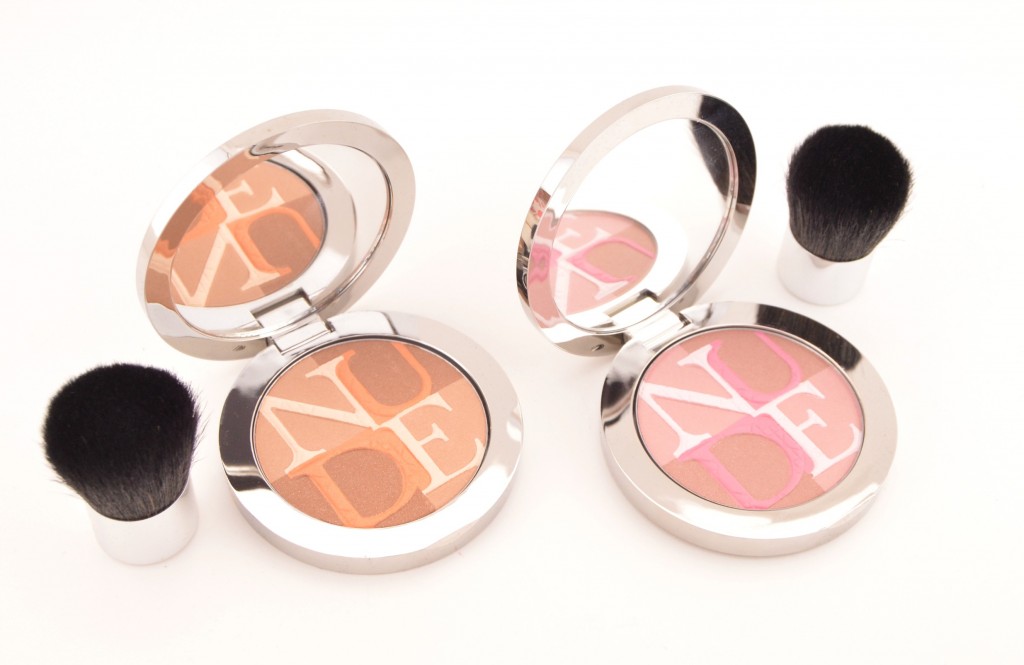 Diorskin Nude Shimmer in Pink is a berry pink blush with a subtle sparkle that is perfect for creating a healthy, rosy glow on the cheeks. Its gives a fresh, dewy glow that I don't even need a separate highlighter.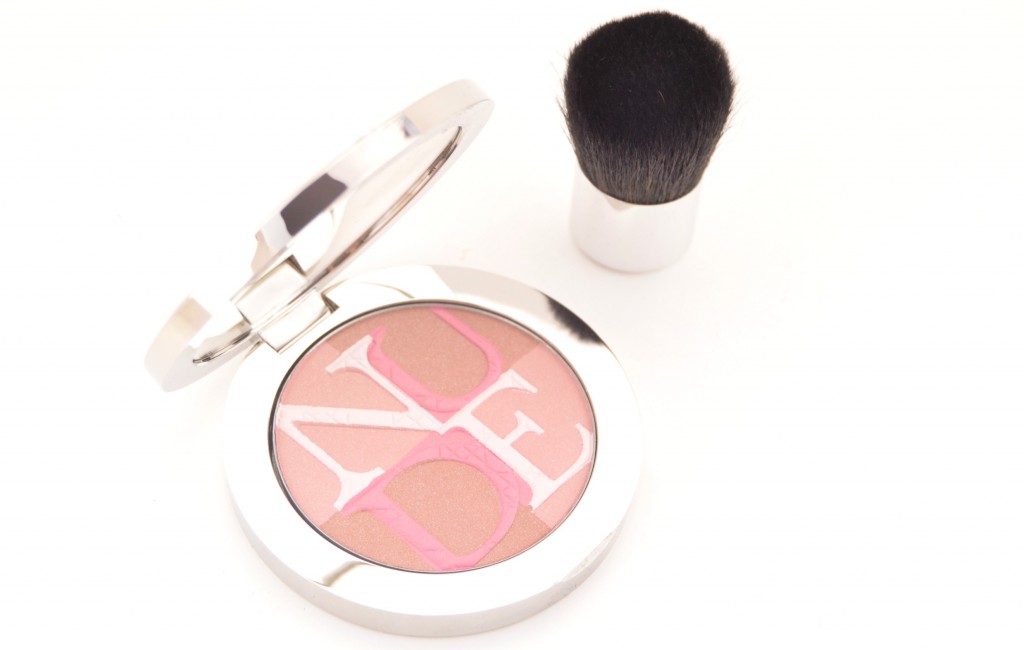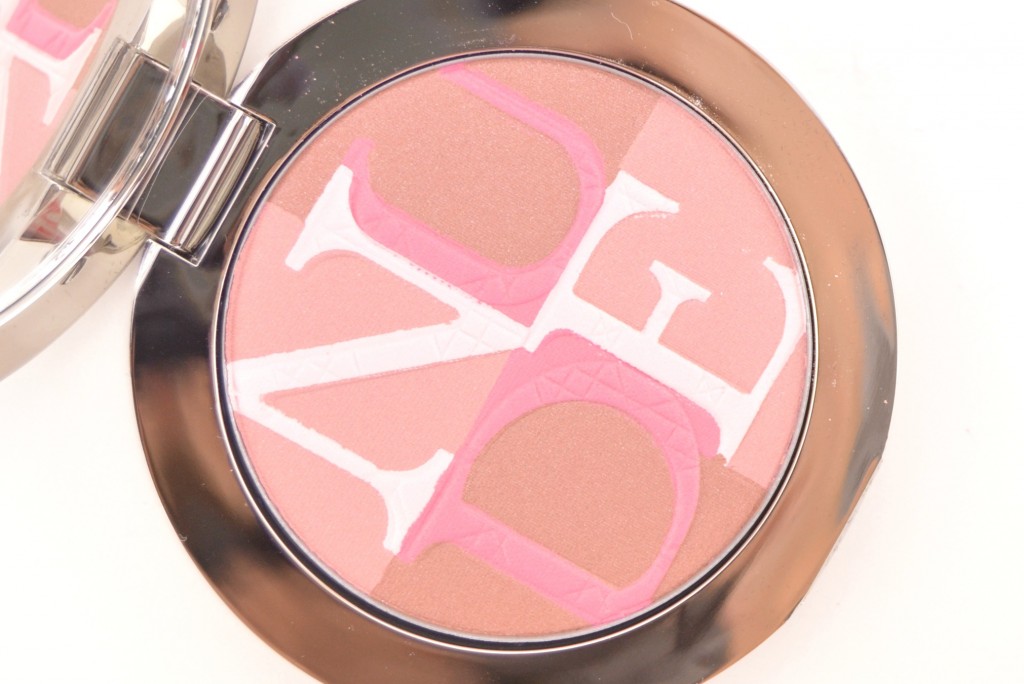 Diorskin Nude Shimmer in Amber instantly enhances the skin with a gorgeous shimmer of gold thats perfect for contouring the upper forehead, top of cheekbones, bridge of nose and chin to illuminate the face and bring definition to it.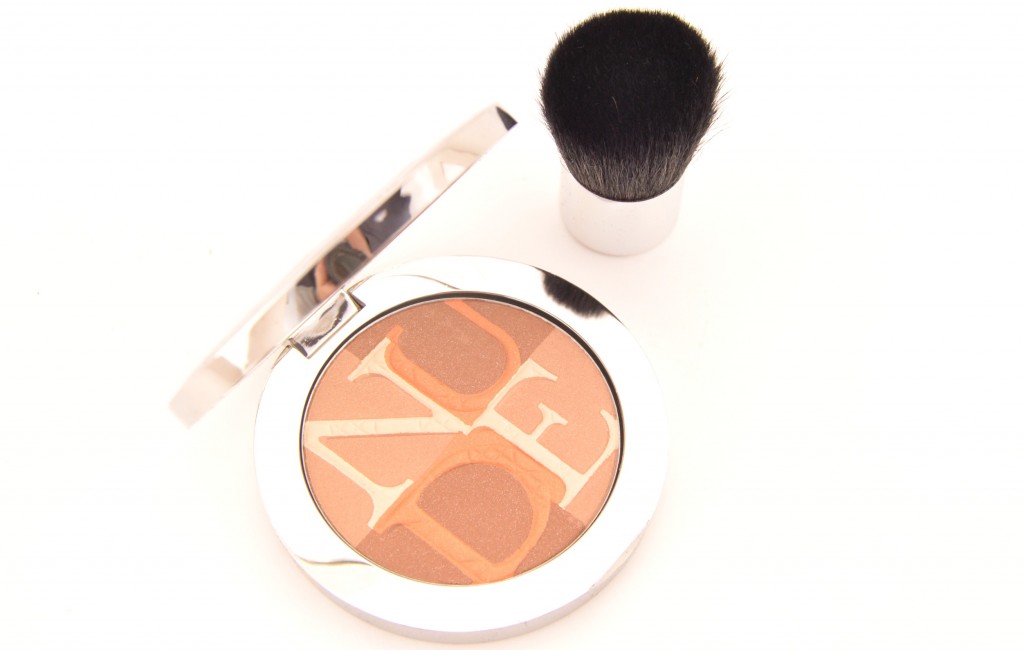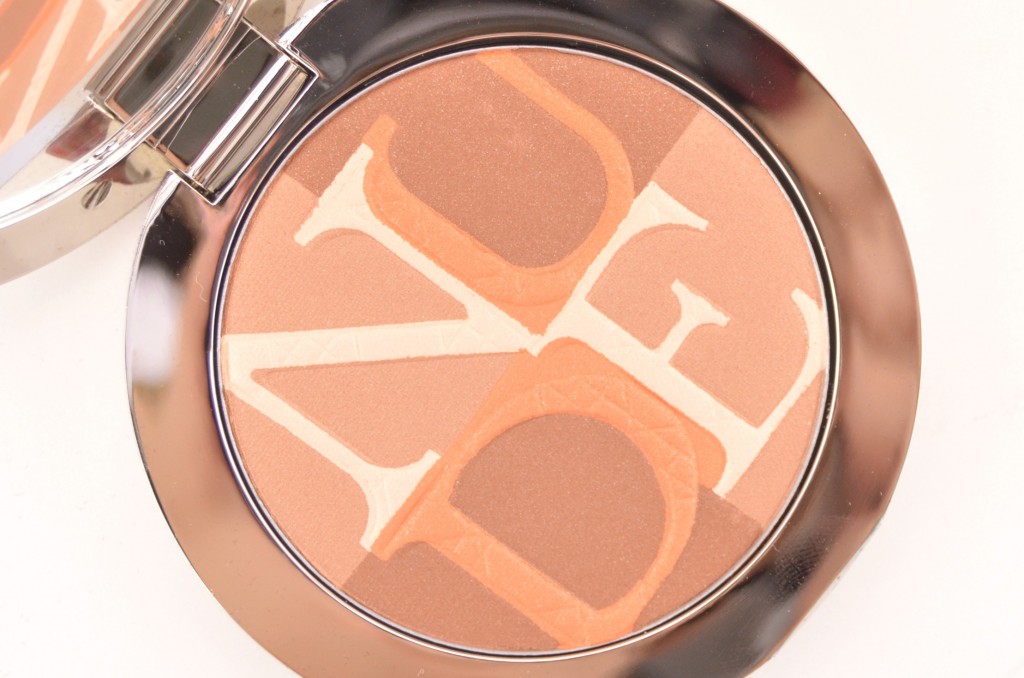 Dior 5 Couleurs Transat Edition 5 eyeshadows palette has a rope motif signed Dior on the centre shade and features shades of blue, brown, orange and sand in shimmer, iridescent and satin finishes. The harmonies of colour create a luxury sportswear look for eyes that are both elegant and casual and can be worn both in town and on the beach.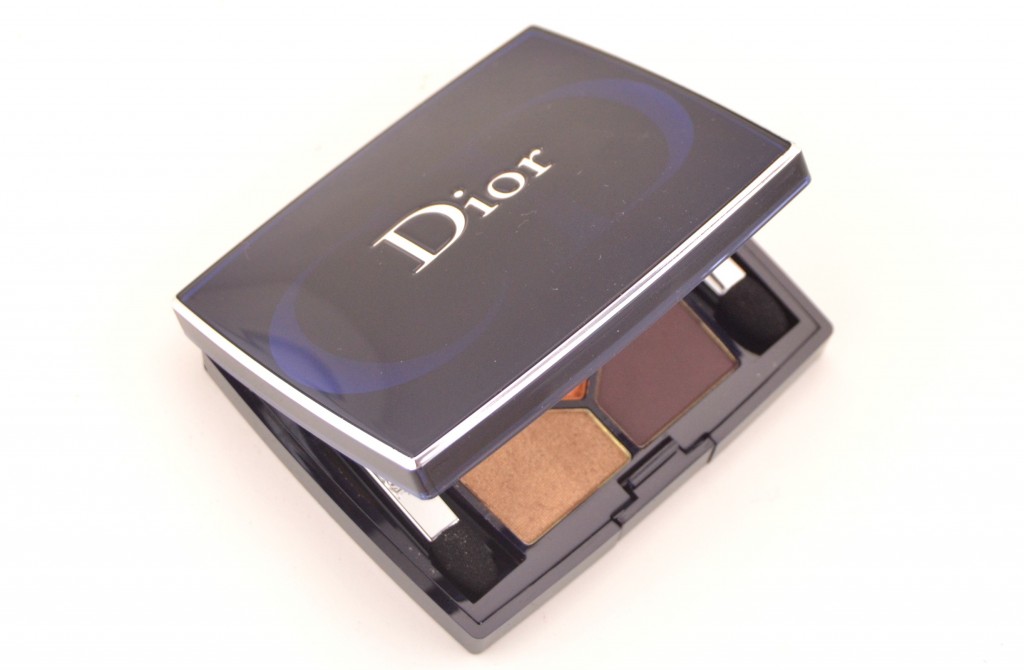 Dior 5 Couleurs Transat Edition features a creamy and smooth, velvety texture that applies beautifully to the lid and is extremely buildable for stronger colour payoff. It's highly pigmented, provides true opaque colour in a few easy swipes and lasts throughout the day without creasing or fading. It has the perfect combination of shimmer, satin and matte finishes with little to no fall out. It comes in 2 new shades, Sundeck and Atlantique and retails for $62.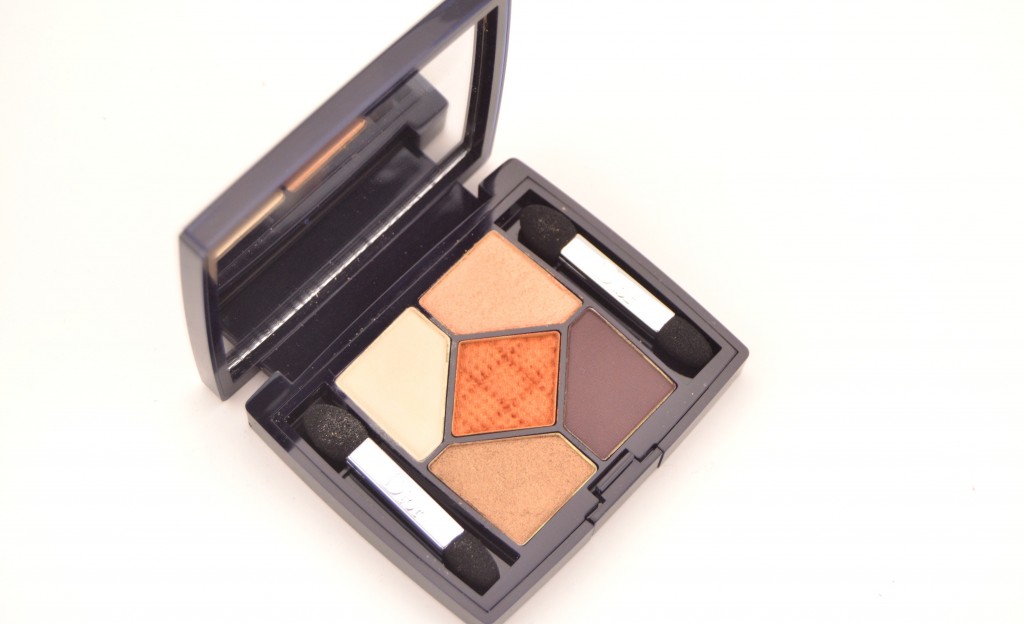 Dior 5 Couleurs Transat Edition in Sundeck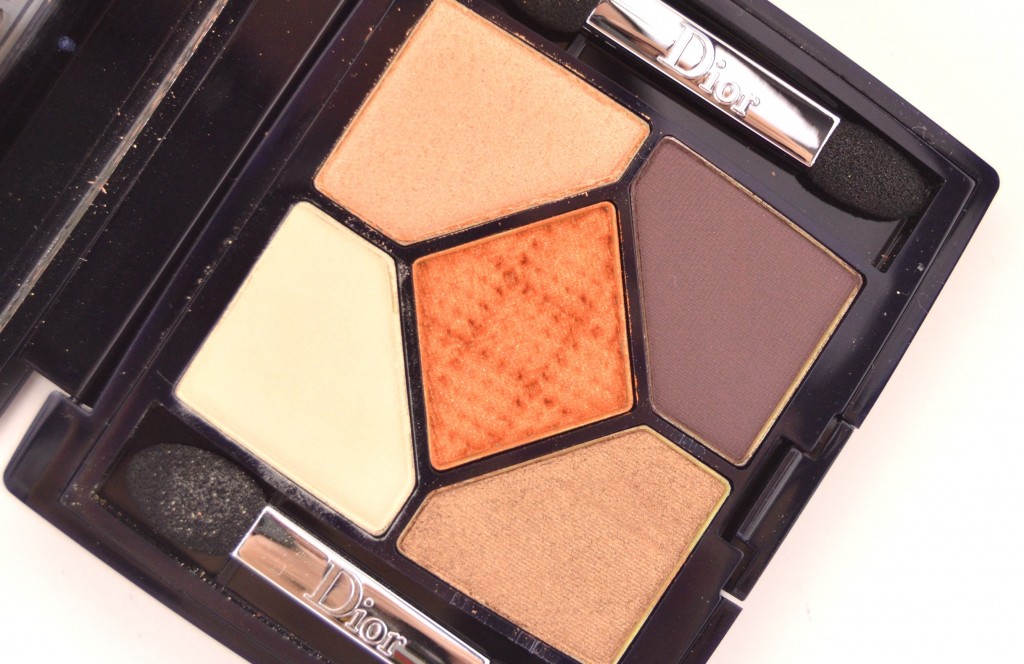 Dior Manicure Transat comes with a CD stamped transparent sticker kit that is applied over the vernis to add a fashionable, unique effect to the nails. Start by applying 2 coats of the Dior Vernis to the nails and let dry, then choose the sticker that best fits your nail size and peel off the backing. Place the sticker on your nail and use your finger to smoother the sticker over the entire nail. Fold excess sticker over the edge of the nail and trim with the nail file.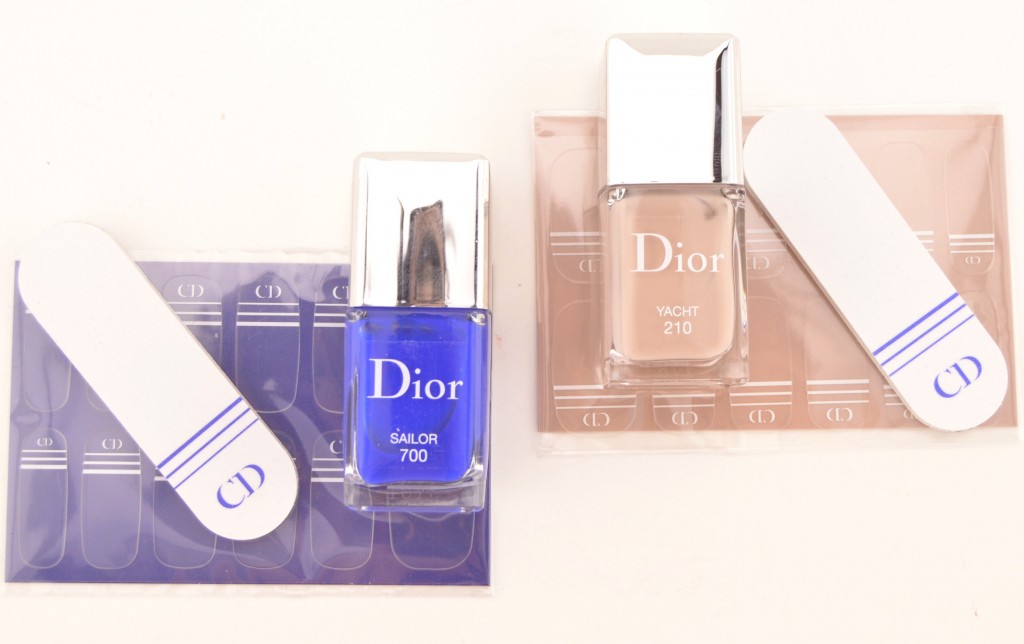 Dior Manicure Transat features a wide, rounded brush for easy application, has a rich and creamy formula that glides onto the nails with ease. It delivers a high shine, streak-free finish in one easy swipe. It's highly pigmented, is fully opaque in only 2 coats and gives a beautiful glossy finish to the nails. Its quick drying, longwearing formula lasts an entire 5 days without chipping. The stickers, well although easy to apply, I had a hard time smoothing them down and was left with an uneven surface. It comes in 3 new shades, Yacht, Sailor and Captain and retail for $31.
Dior Manicure Transat in in Yacht is a classy neutral with just a hint of shimmer with a high-gloss finish. It's easy to apply, truly opaque in 2 coats and is easy to remove.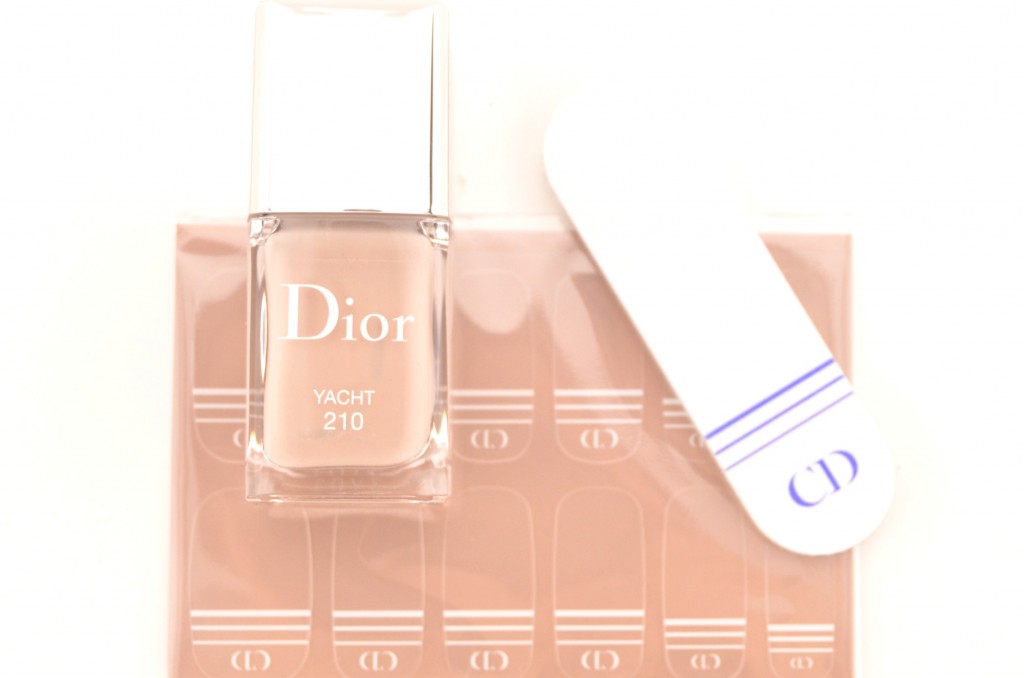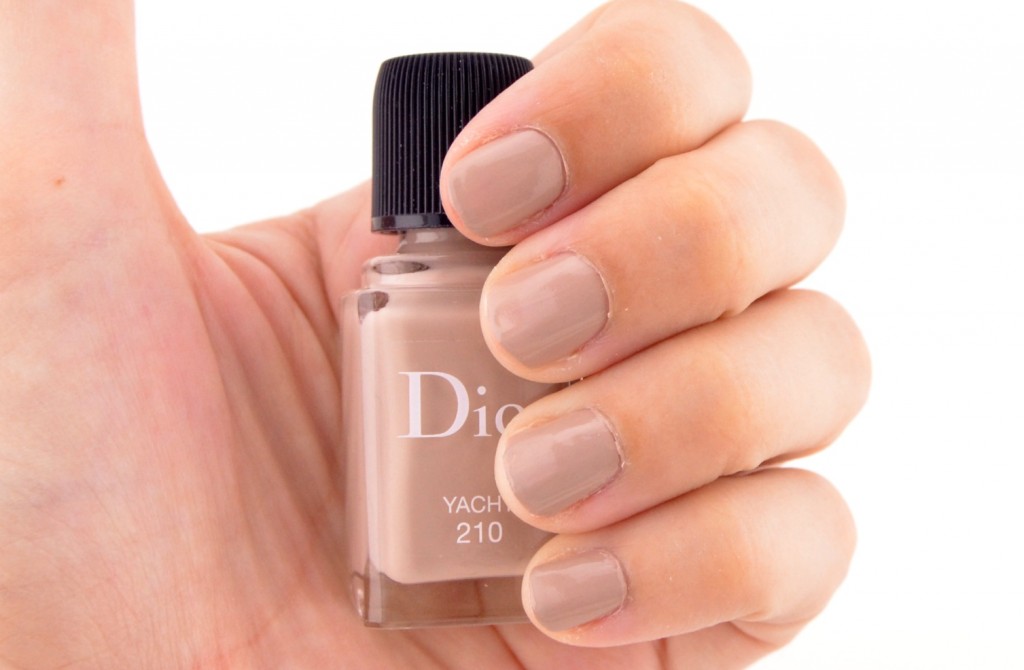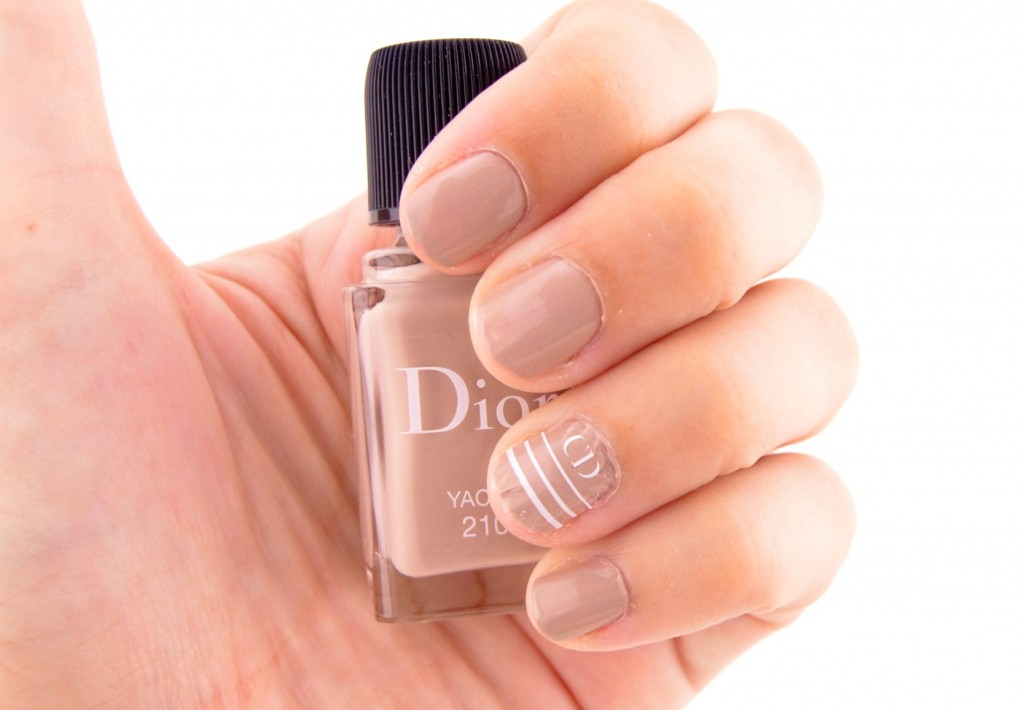 Dior Manicure Transat in Sailor is a beautiful rich cobalt blue jelly polish with a slight shimmer throughout it. It's effortless to apply, is opaque in 2 coats, gives a super glossy finish, doesn't stain your nails and removes easily.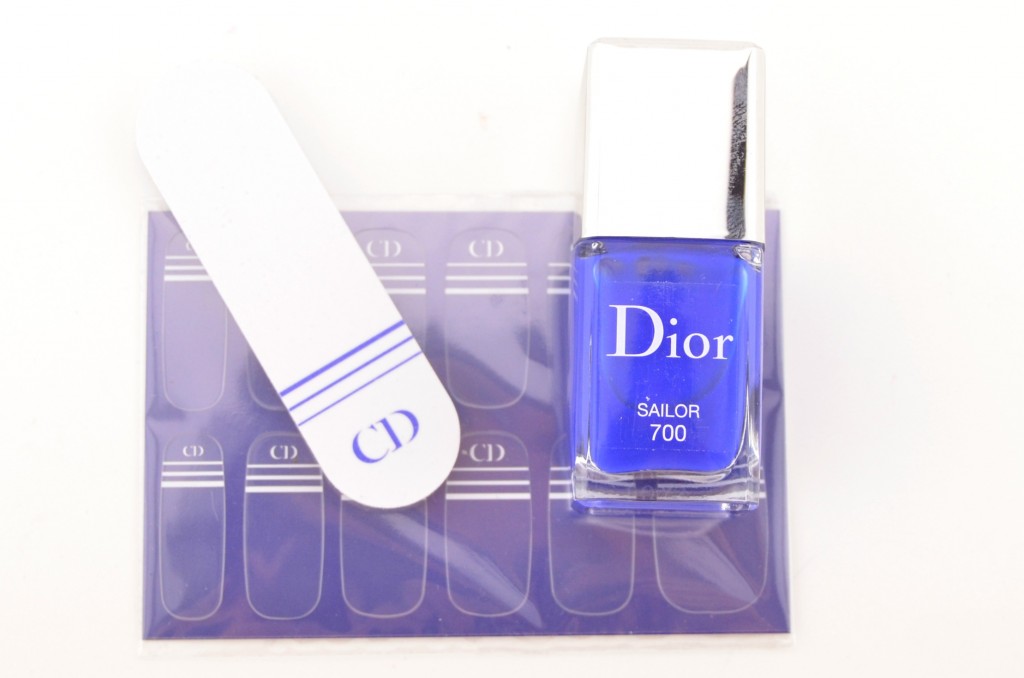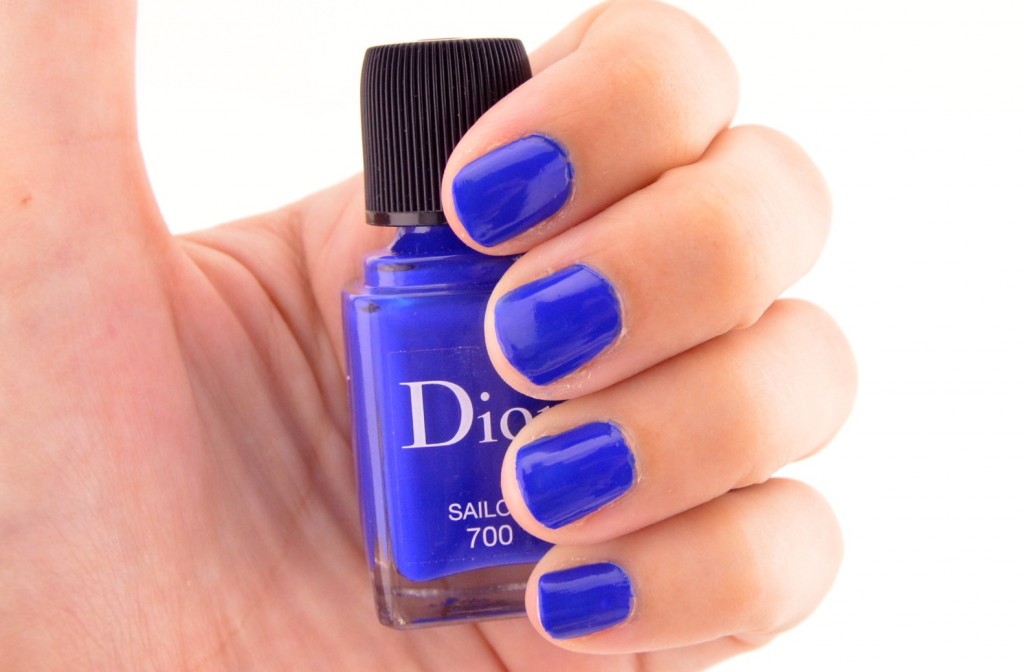 Dior Addict Lipstick will give you a chic signature look and add a flash of brightness on a warm summer night. It will add a little warmth to your sun-kissed tan, adds a fun pop of colour on the lips and adds sophistication to a nude face.
Dior Addict Lipstick has a lightweight, creamy texture that glides across the lips with ease, without pulling or tugging. It's extremely pigmented with a vibrant colour intensity and a luminous, radiant shine. Although it starts off transparent, it's extremely buildable to a medium coverage. It's hydrating and pumping formula keeps lips moisturized throughout, while giving a slight plumping effect to the lips. It gives a glass effect that doesn't bleed and wears for about 4 to 5 hours before fading. It comes in 2 new shades, Cruise and Mayday and retails for $33.
Dior Addict Lipstick in Mayday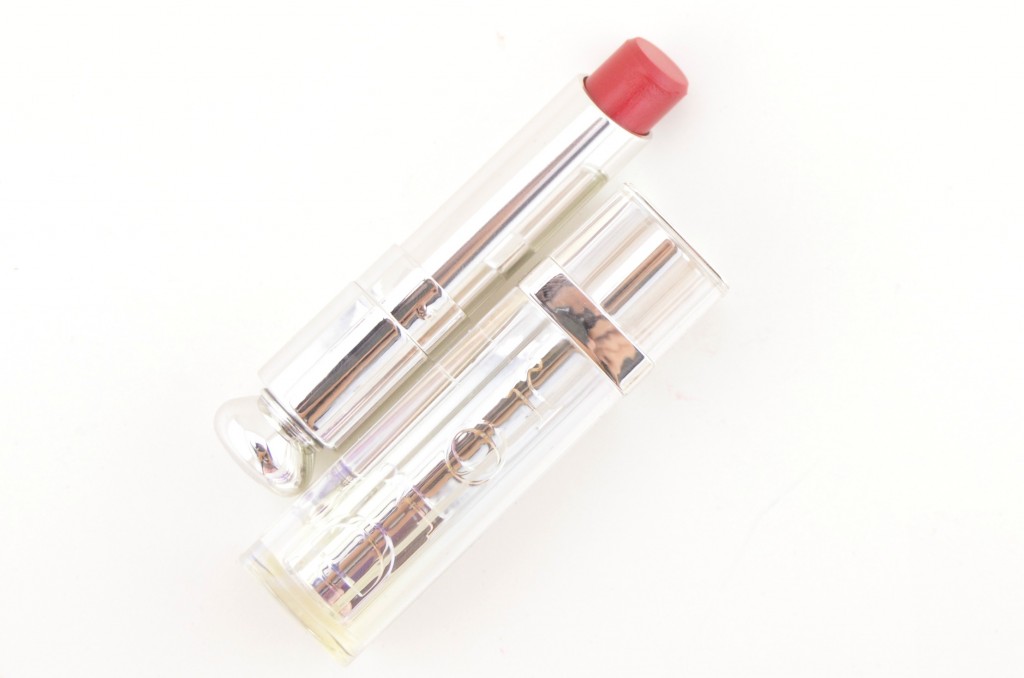 Dior Addict Gloss captures the season's energy with natural shine for the lips that attract all the right attention.
Dior Addict Gloss has a lightweight, creamy, shimmery texture that feels moisturizing, hydrating and silky smooth on the lips. It provides a sheer wash of colour that's comfortable to wear all day thanks to its non-sticky, non-greasy formula. It gives a shiny, glossy finish that lasts for about 3 hours before fading. It comes in 2 new shades, Seafarer and Offshore and retails for $31.
Dior Addict Gloss in Offshore is a very light, coppery, tinted glossy for a ton of shimmer throughout it.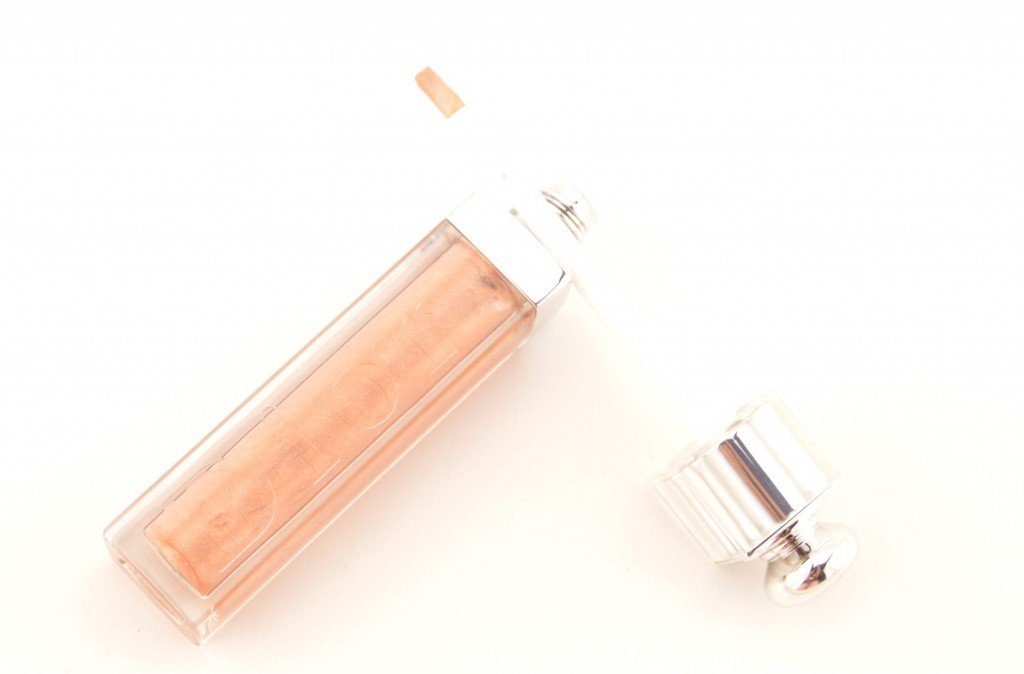 Dior Addict Lipstick in Mayday, Dior Addict Gloss in Offshore and Dior Lip Maximizer in Fresh Pink