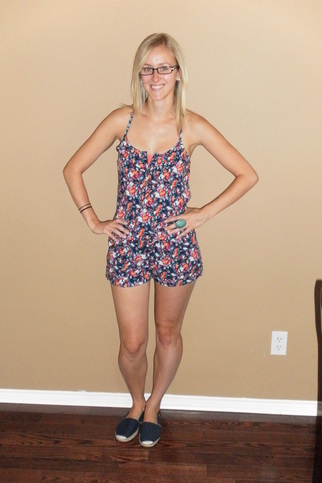 And the winner of the custom made pair of Espadrilles is Sara Collins.  
I teamed up with The Espadrille Store to showcase a pair of their traditional, handcrafted in Cervera (a small village in la Rioja, Spain) espadrilles. They are a family owned business that have been making Espadrilles for centuries (how cool is that)? 
With a touch of modern style, they present a wide range of handcrafted and ecological products. Their espadrilles shoes are entirely handmade with natural products ex braided jute rope for the rope sole, natural rubber & colourful organic cotton for the uppers.  
Sara left a few comments on some of my daily styles for the 3 day contest & she's now the new owner of a pair of Espadrilles! Can't wait to see her design! Sarah said "I didn't even know ribbon was possible, I love it! Anything ballerina inspired is a big A+ in my eyes!" 
"Hands down my favourite thing about espadrilles is that they're the perfect transition between clunky runners and flats. They're breathable for the summertime, and incredibly light weight! The second best thing about espadrilles is how easily they can be dressed up and down. Aka: The perfect footwear."If you've been up on your fashion trends lately, you'll know that Espadrille are the hottest things right now (every celeb owns a pair)! 
The original espadrille has been an integral part of European fashion for centuries, often worn by celebrities such as Picasso, Salvador Dali, Ernest Hemingway, Grace Kelly, Sophia Loren, Queen Sofia of Spain to name a few. 
Reader had a chance to win their own pair by leaving a comment under any one of these daily styles on Facebook with what you love about them, why you must own a pair, what you would wear them with; anything goes for your chance to win your very own custom pair of Espadrilles!