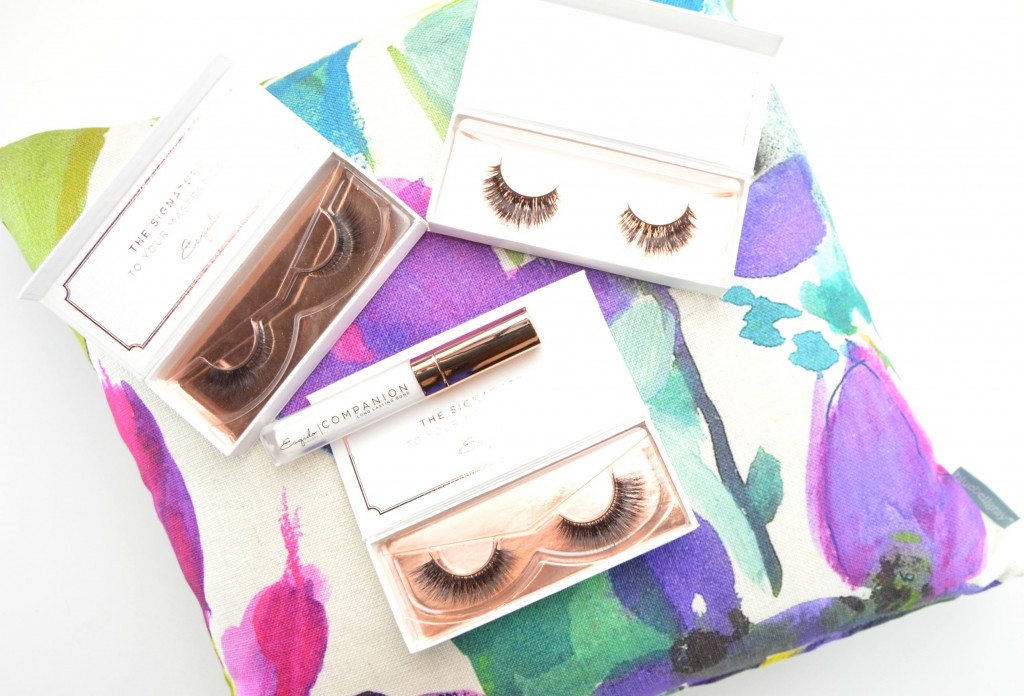 Handcrafted from naturally derived mink eyelashes
Fake lashes have always been a struggle for me, no matter how many times I tried to apply them, they always end up crooked, never close enough to my natural lash line and usually end up falling off within a few short hours. As much as I like the fullness and length they give, I just don't have the time to fuss with them. When Esqido, the world's most comfortable mink lashes brand, contacted me about test driving some of their lashes, I was a little hesitant. Even though these claim to be your must-have beauty product, I was scared I wouldn't be able to apply them; I, of course, took the challenge.
Not only does Esqido Mink Eyelashes come in the most adorable white and rose gold box with magnetic closure, it also comes with an instruction card explaining the proper way to apply, remove and care for your new lashes. The lashes are handcrafted from naturally derived mink eyelashes, no worries, it's completely cruelty free, as they only source natural shedding lashes of the highest quality. Because of its high quality, each set can be used up to 25 times, compared to your typical lashes that usually start to fall apart after the second or third use.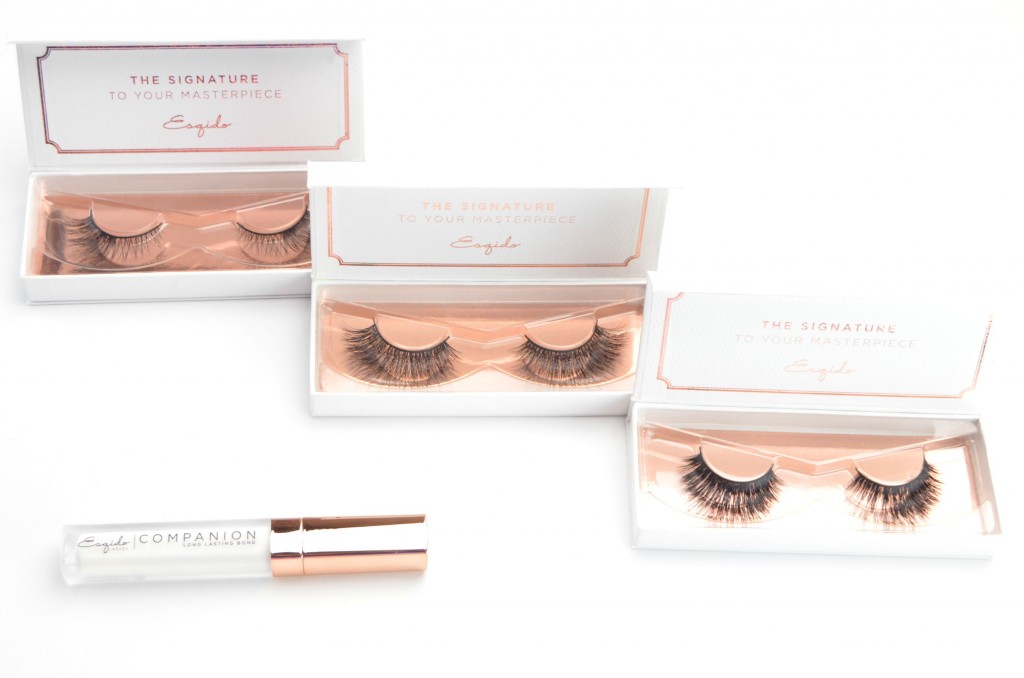 This is my first time experimenting with natural lashes and let me just tell you, the difference between these Esqido Mink Eyelashes and synthetic lashes is mind-blowing. Not only do these last 10 times longer, they're incredibly softer, lighter and more flexible than your traditional run of the mill lashes. I find drugstore lashes often feel heavy, slightly scratchy and irritating and they don't fit the natural curve of my lash line properly, which is why I never wear them. These lashes are so incredibly soft and pliable and blend in seamlessly with my natural lashes, I can't help but wear them daily. It provides an extremely natural, yet dramatic result without having to apply mascara.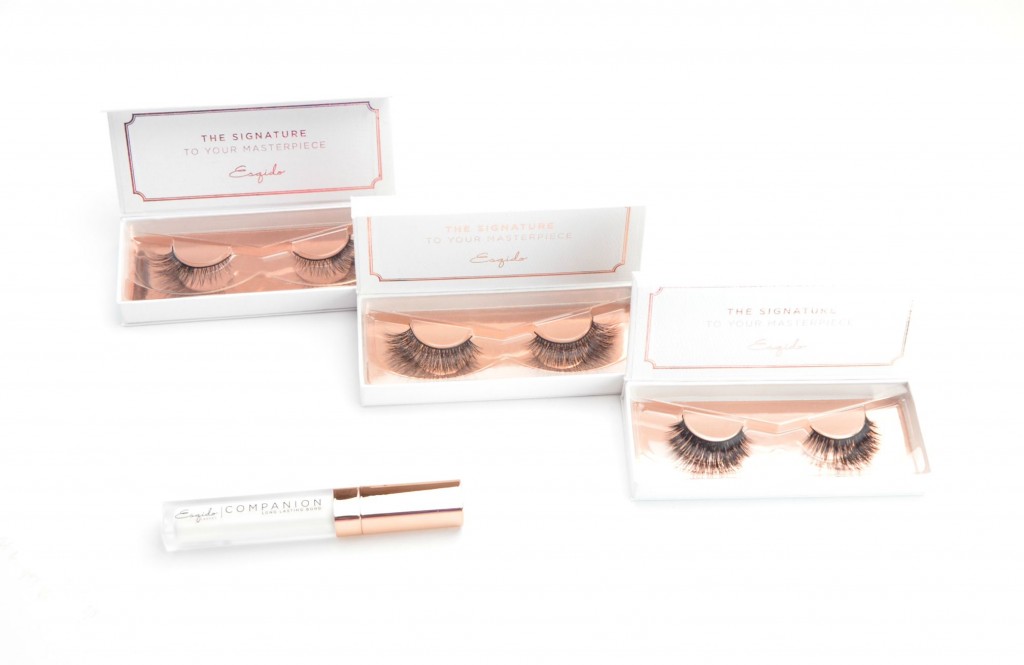 Esqido Mink Eyelashes are so much easier to apply, because of their flexible band. I simply cut and trim the band to fit my eye, apply the smallest amount of glue and wait for it to become a little tacky. I then take my tweezer and place the lashes as close as I can get to my natural lash line, starting in the centre of my lid and working my way out. Their light as a feather design feels like I'm wearing absolutely nothing, even lighter than my mascara. Since they are so light and flexible, they seem to stay in place longer than other lashes I've tried. Once the glue is set and dry, I could go on with my day and well into the evening, almost forgetting I have them on, without the fear of having the ends pop off and looking like a crazy person.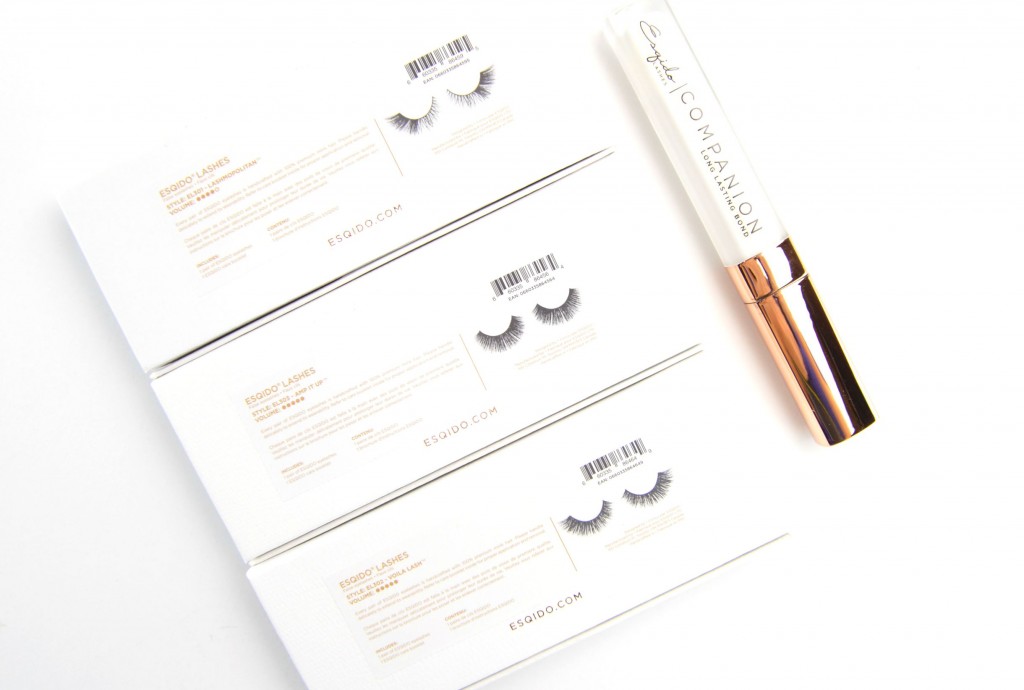 Removal process is also a breeze, Esqido Mink Eyelashes can be easily removed with a small amount of makeup remover. Another reason I don't apply fake lashes is because the removal process always ends up ripping off half my natural lashes and I'm always left with glue on my lash line. I highly suggest picking up Esqido Companion Long Lasting Bond, as it not only helps keep your lashes in place the entire day, but taking them off in the evening is just as easy as applying them. It's an invisible glue with a fine tip wand for easy application and retails for only $10.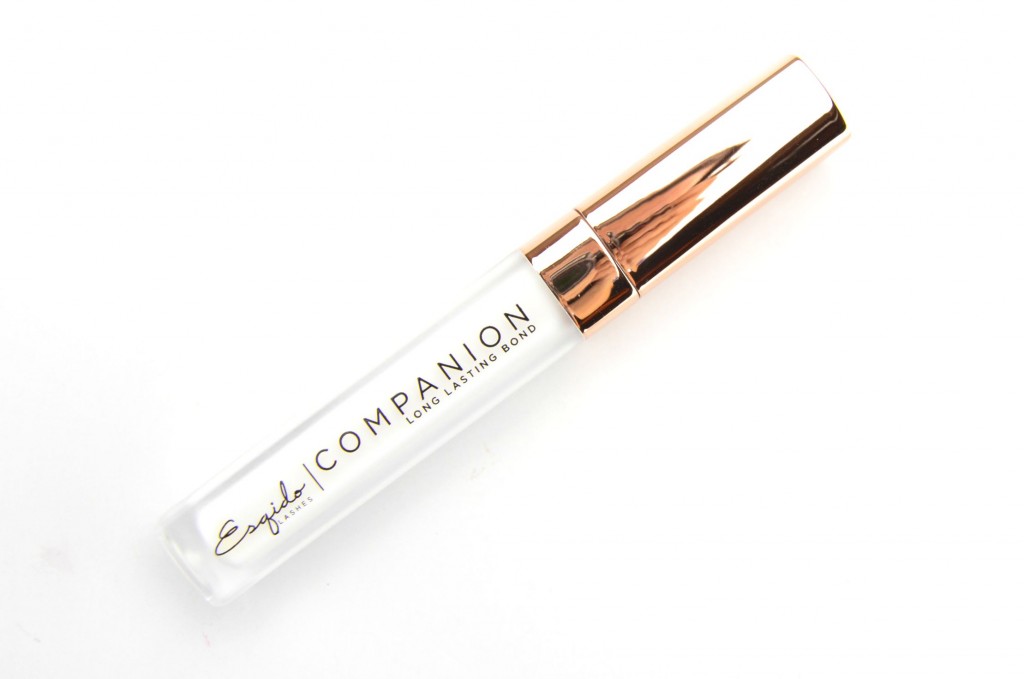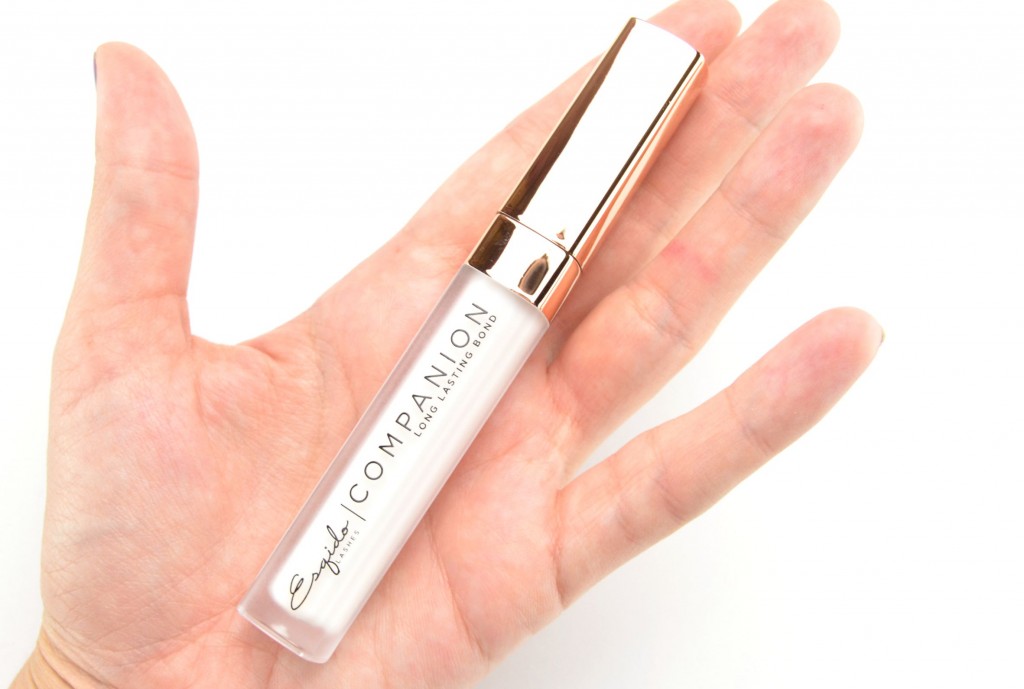 Lashmopolitan is perfect for those looking for a little glamour in their life. These false lashes start off with flirty criss-cross strands and finish with long luscious locks. It gives a sexy winged out effect at the corner of your eyes to make them appear bright, more awake and wided-eye.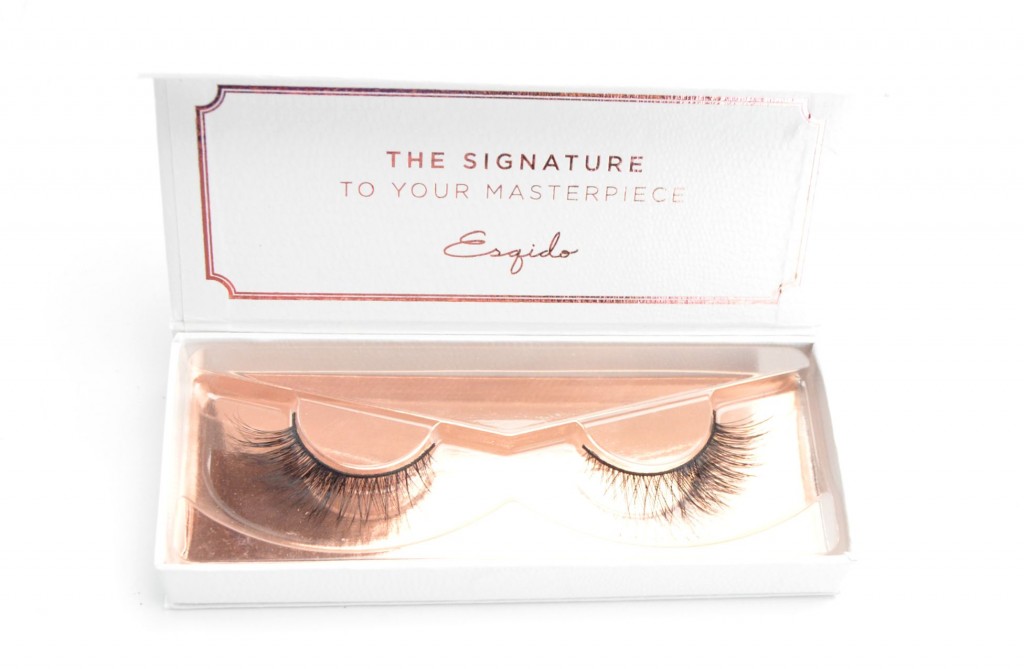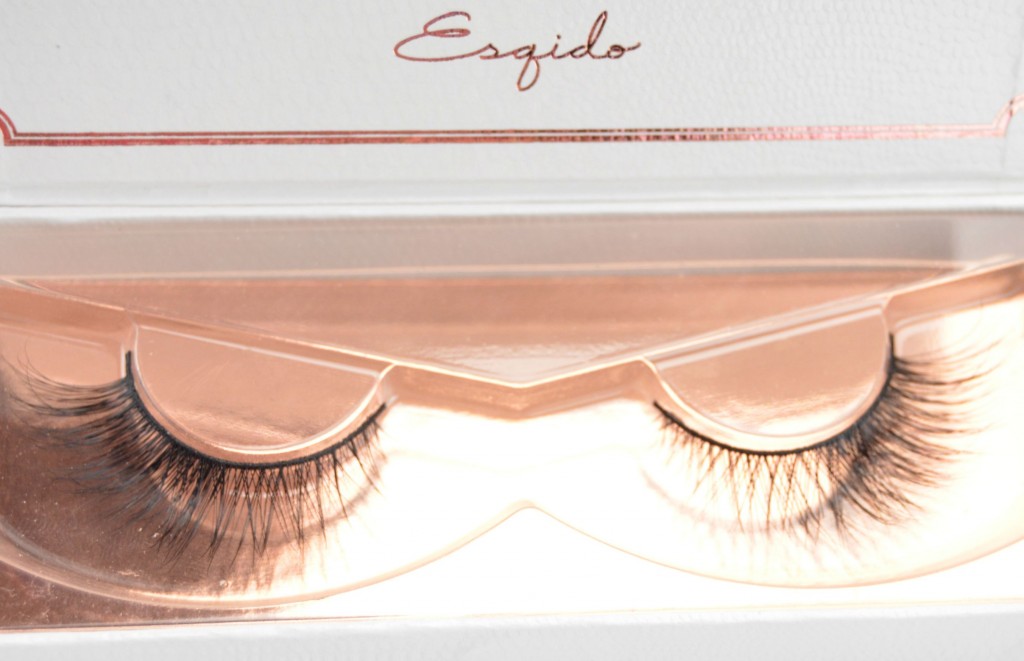 Amp It Up is not for the faint of heart, and is definitely my fave pair. It gives incredible volume and fullness to your lashes. Its fur spreads out across the entire band for a full and dramatic look in seconds. It's slightly longer in length than the others and snuggly fit together to give you the illusion of bigger, brighter eyes. Perfect for a dark smokey look in the evening.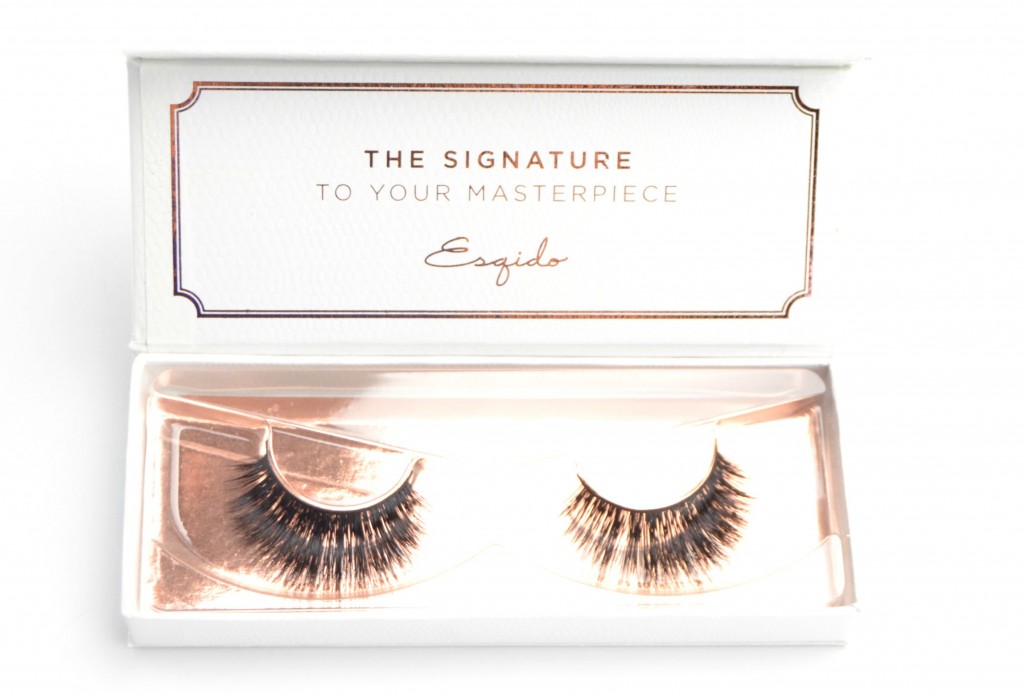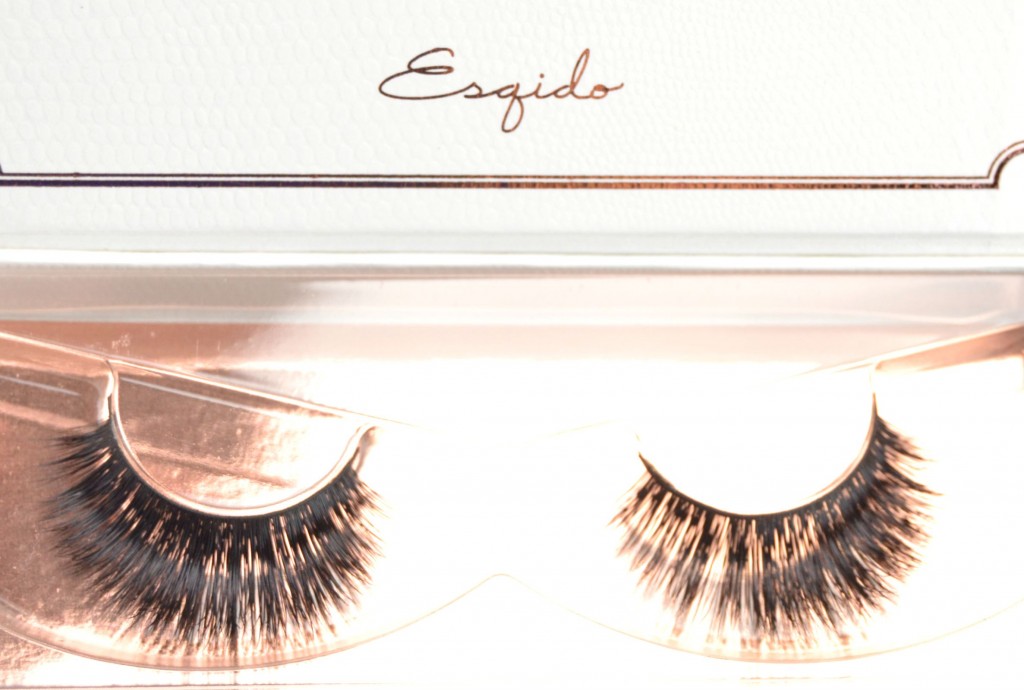 Voila Lash is designed for those who are looking for fullness and volume. The strands graduate outwards in length with an additional layer of criss-cross fur throughout the entire band.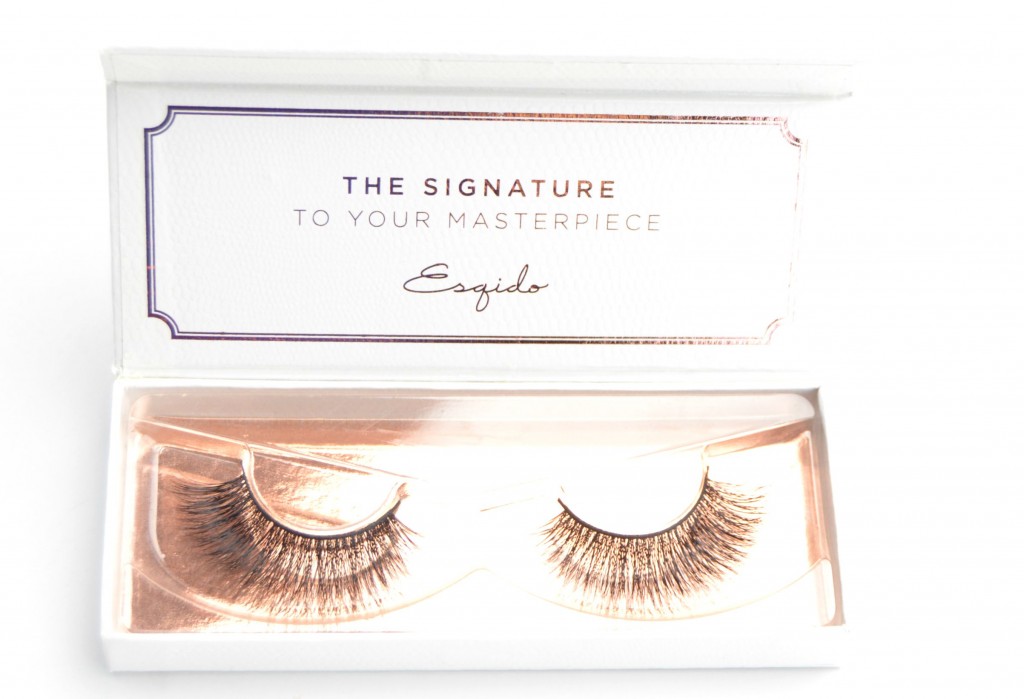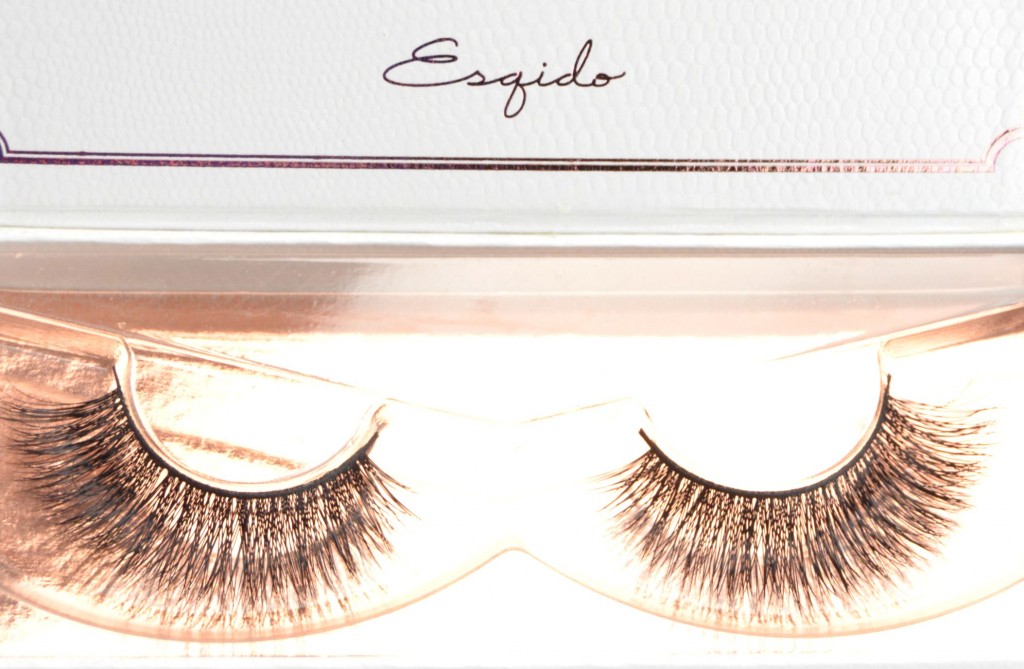 Esqido Mink Eyelashes come in a total of 9 different styles designed to fit the natural contour of your eye shape. There's literary a set for every customer and range from $32 to $38 USD per pair.