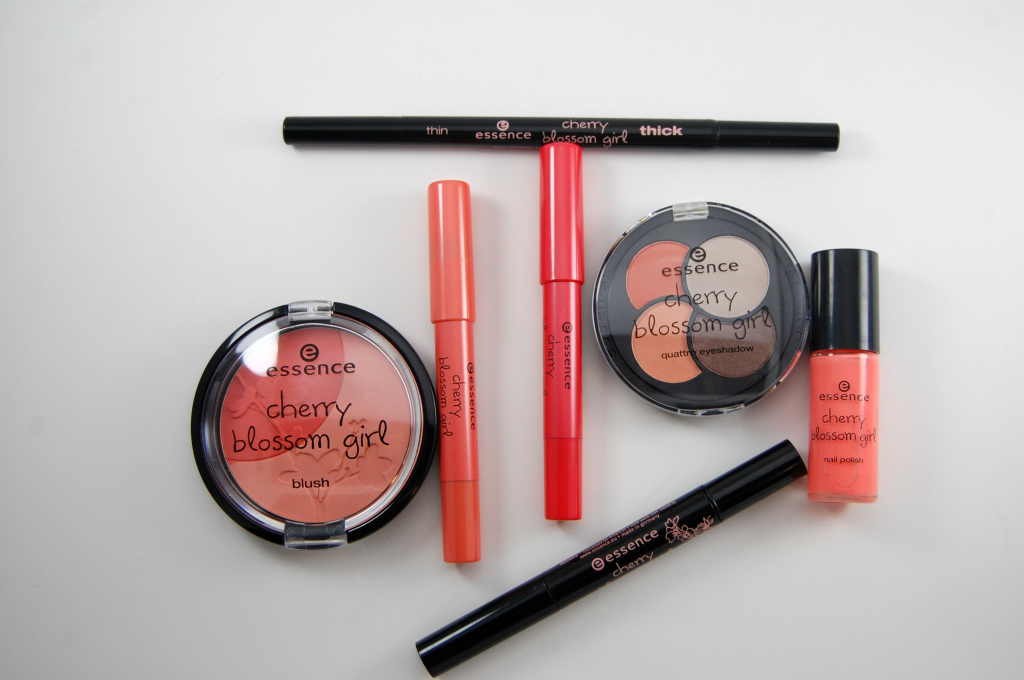 Finally Essence Cherry Blossom Girl is here and is found at your local Shoppers Drug Mart, if you can even get your hands on them, although I was very surprised to find them at my very small Shoppers. The display at my store was very limited, only about 2 of each item, and I ended up taking most of them (bought a set for my mom too). For a brand that sells most items for under $3.99 they sure don't skimp on the packaging that's for sure, the detail that goes into each item is incredible.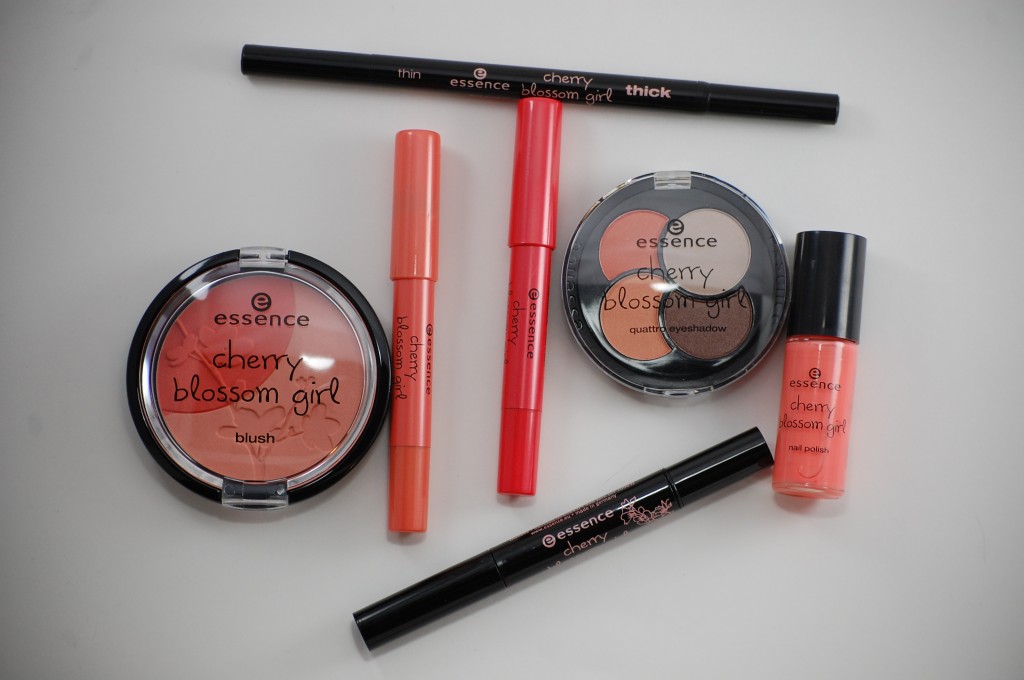 The first item that caught my eye was the eyeshadow quad called "Dreaming Under a Cherry Tree" which had 2 lighter shades in a nude and peach and then 2 more intense shades in a red and brown. For only $3.99 you get 5g worth of product which is pretty generous compared to some of my other quads. The pigment on the 2 lighter shades are not that intense but would work well for a highlight under your brow bone or to blend out the other shades, the red and brown on the other hand after applying a few layers can reach a pretty powerful bold colour for your eyes.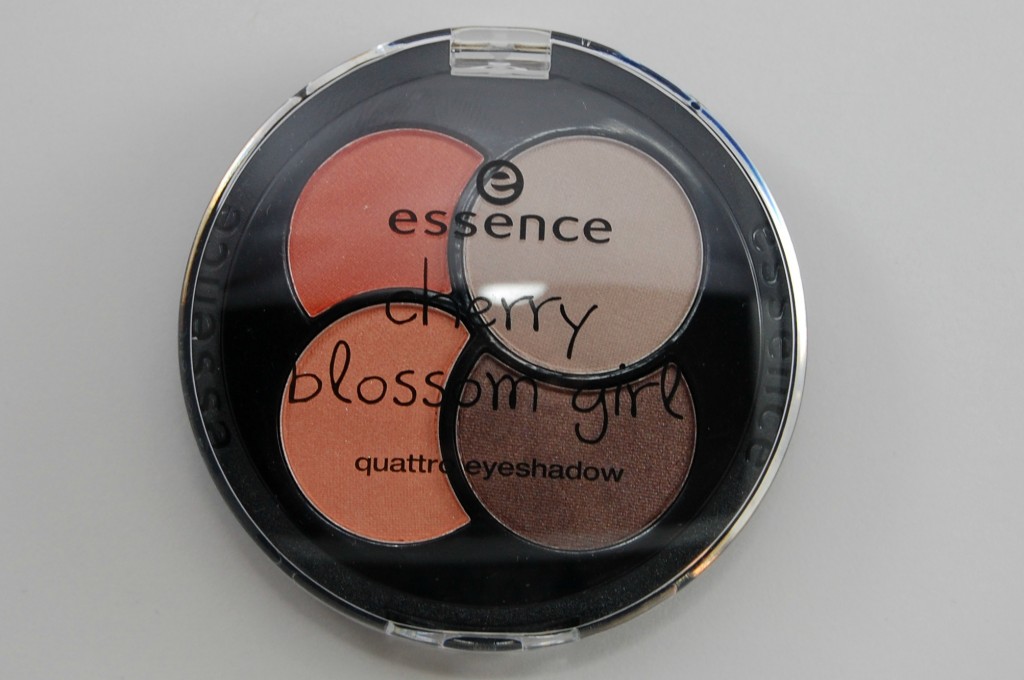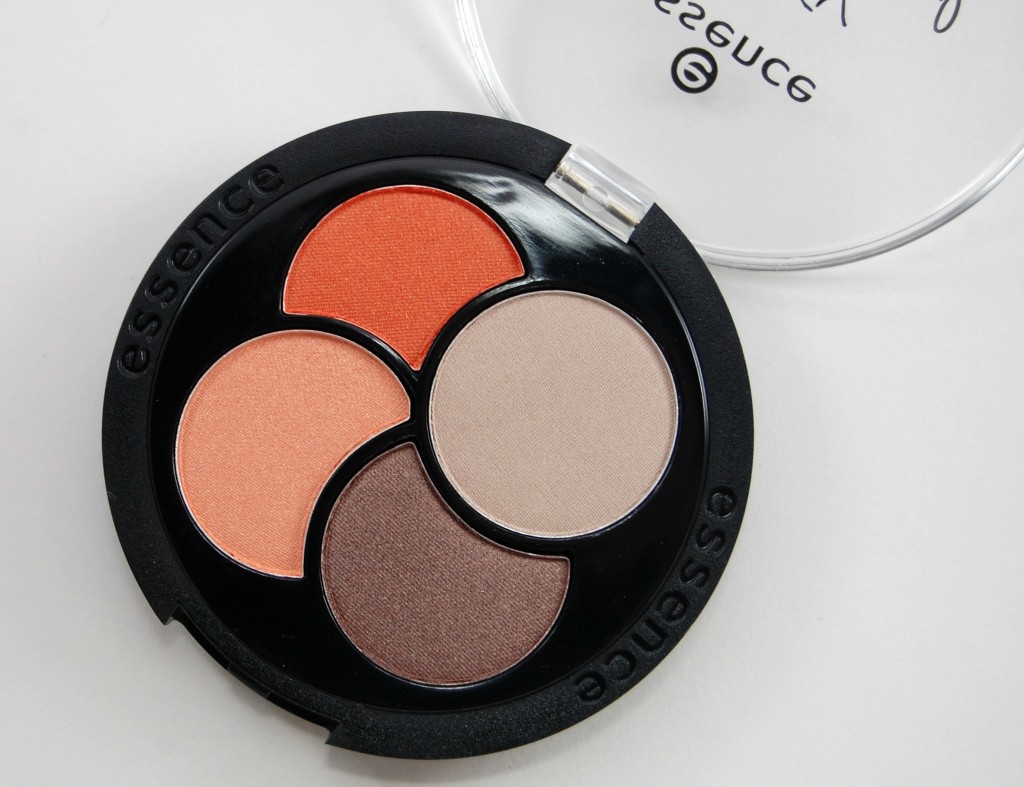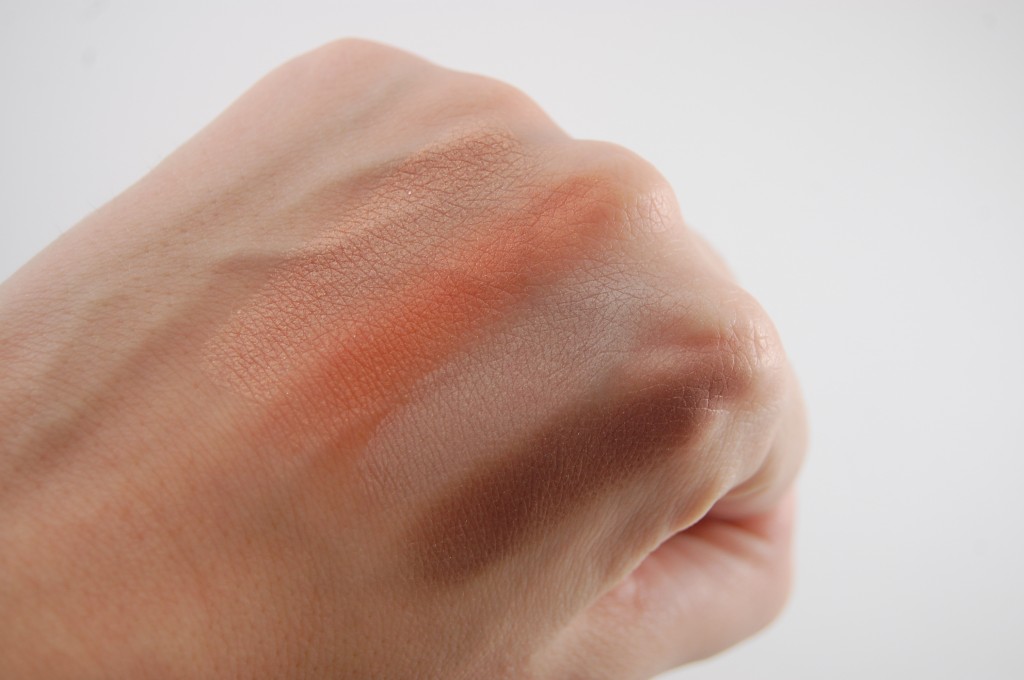 Next up, and really just because of the stunning, eye-catching design is the Asian Sensation Blush. I've seen higher end blushes (ie Chanel) with the same imprinted design for much much more. Essence definitely impressed me on how they could make such a pretty powder for such a low price of only 2.99 (9g). You could use each of these 2 shades (peach and red) on their own or mix them together for that perfect rosy glow, which I've been doing.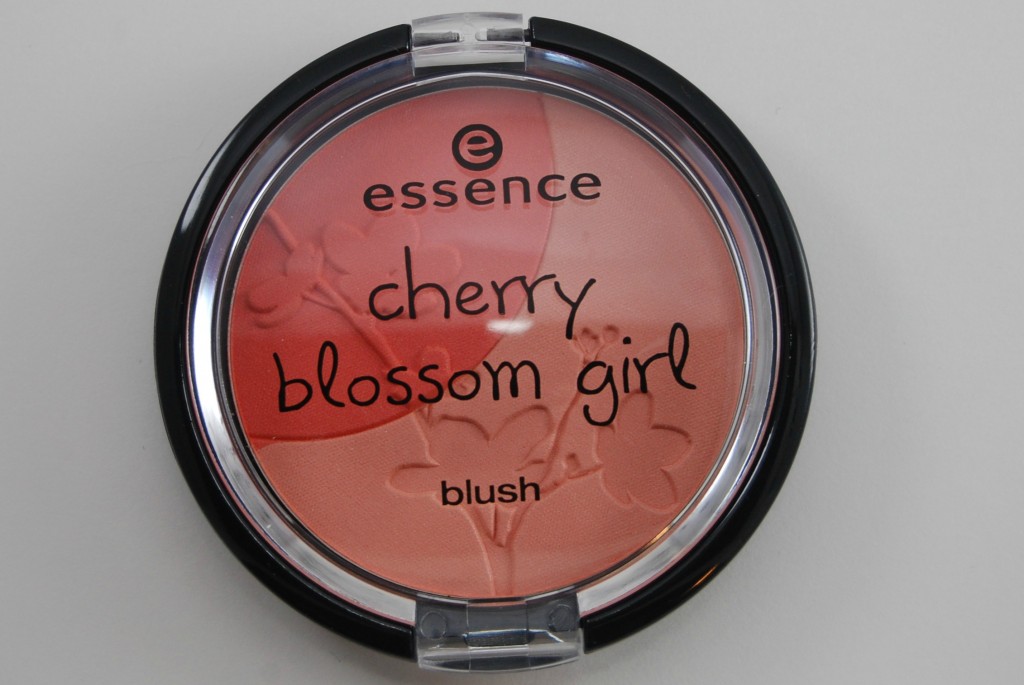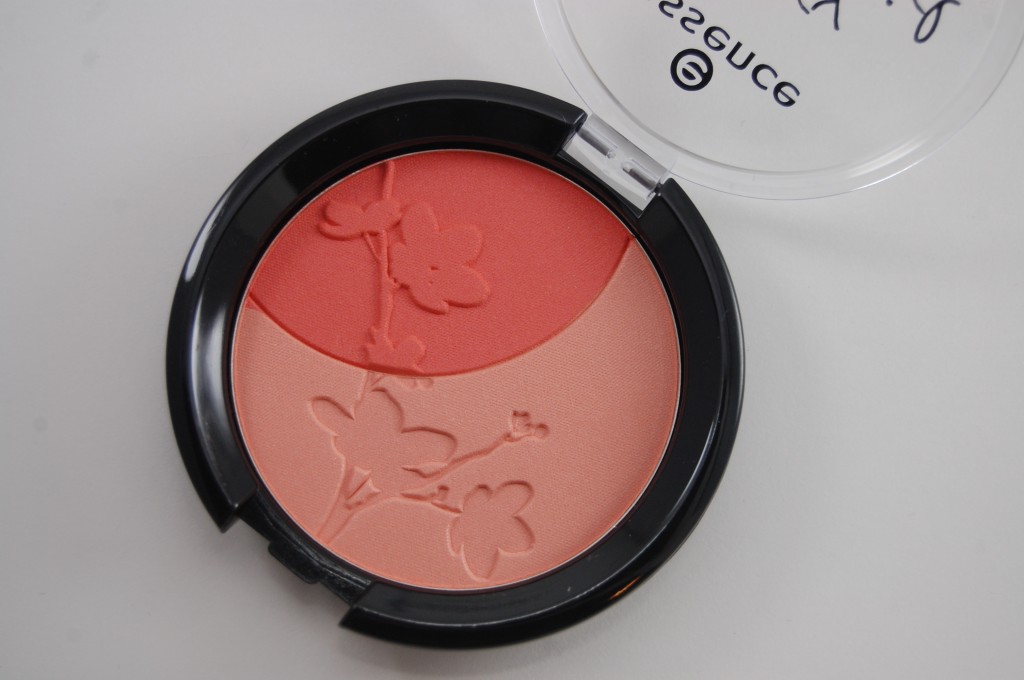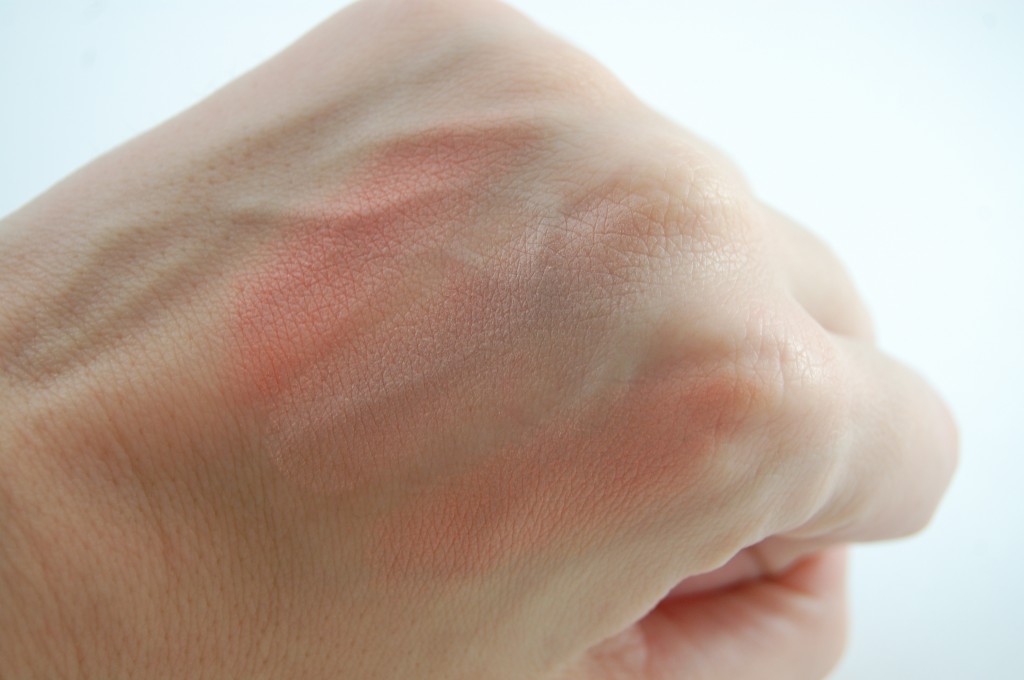 A girl can never have too many types of eyeliners, right? I picked up the 2 in 1 eyeliner that lets you create a thick or thin line depending on what end you use. It offers a semi-permanent texture which makes for long lasting and long lasting it is; I ended up with it all over my hands and took several hours and a ton of makeup remover to get it off (would hate for this to have been applied to my eyelids). I thought I ended up with a damaged one cause after I was done photographing the black liner was all over my hands, I went and took a look at the one I bought my mom and it was the same, very messy, I'm not even going to attempt to test it out. I know its only $3.99 but I'm still going to be taking both of them back. If you've bought them, let me know if yours did the same?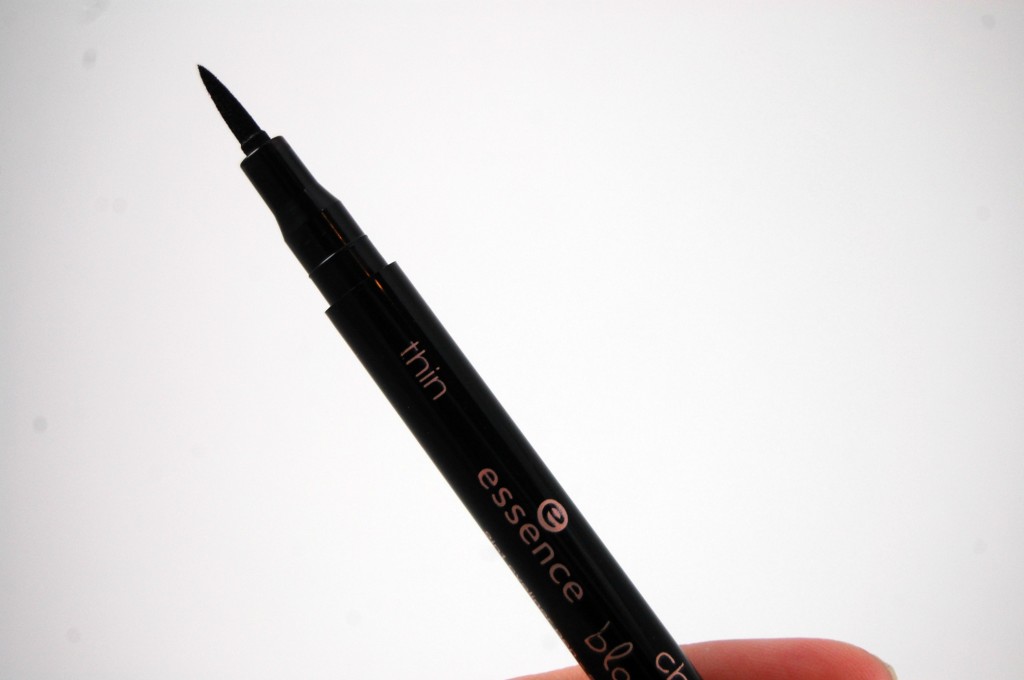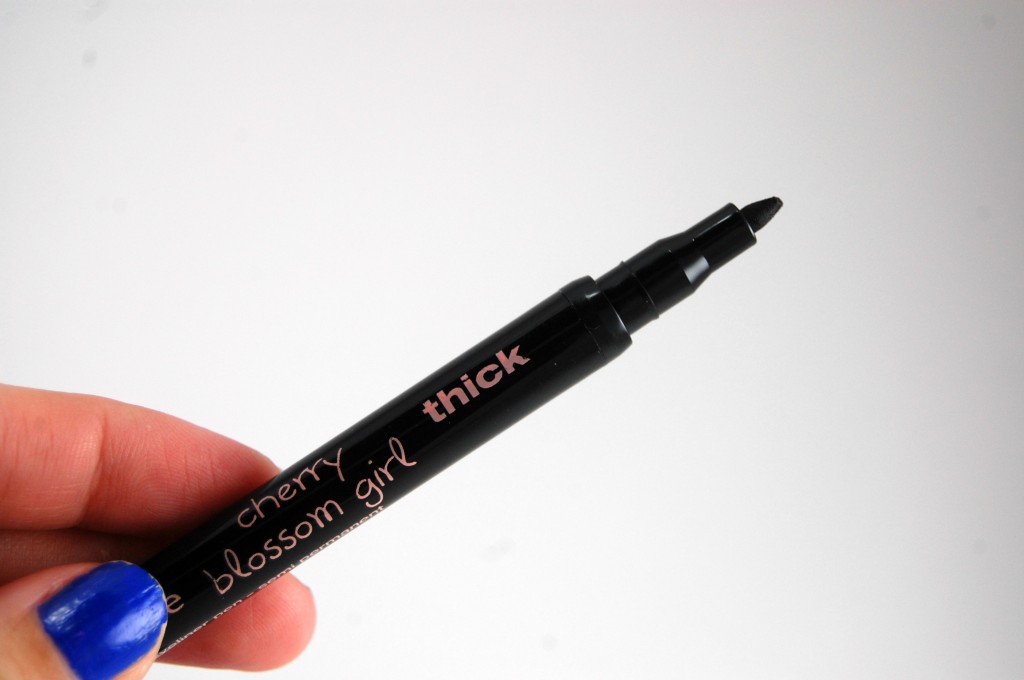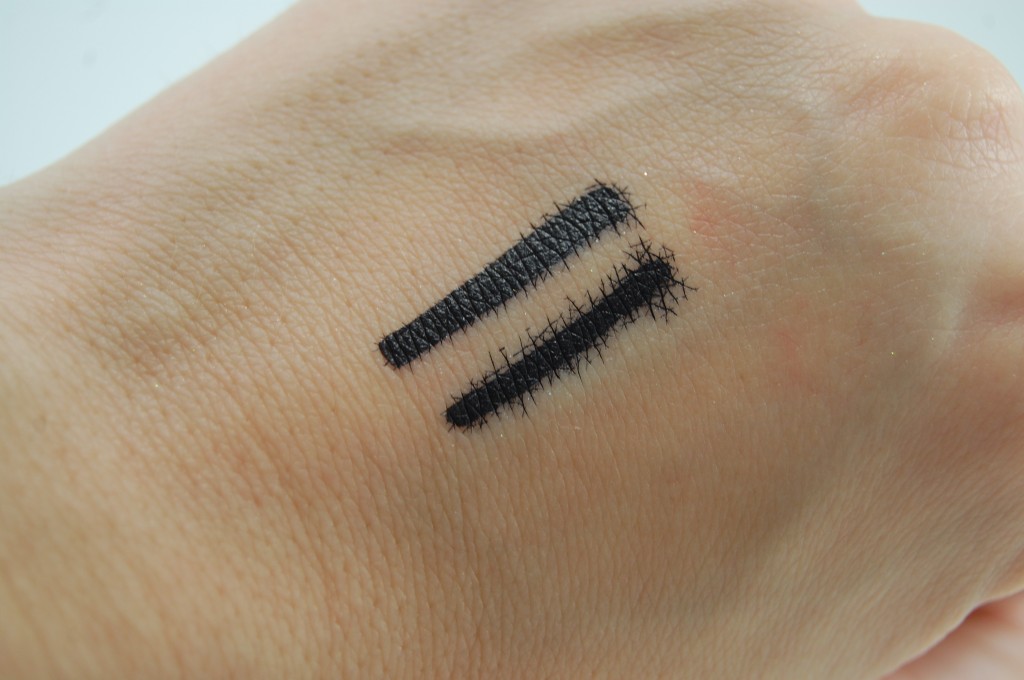 These lipstick pencils have to be my favourite out of the collection, super creamy, very pigmented with a velvety finish in 2 different shades "Cherry Cherry Girl" a bold pinky red colour and "It's Peach Not Cherry" a peachy apricot colour. I've been loving  lipstick pencils lately; I have about 6 or 7  from  different brands and I love how they act as a lip pencil and lipstick in one. Essence did an amazing job on these and they might have to take the lead in my fave so far? Oh and I forgot to tell you about the scent, it smells like fresh baked vanilla cookies, if that's even possible?  Sure hope they come out with more shades asap.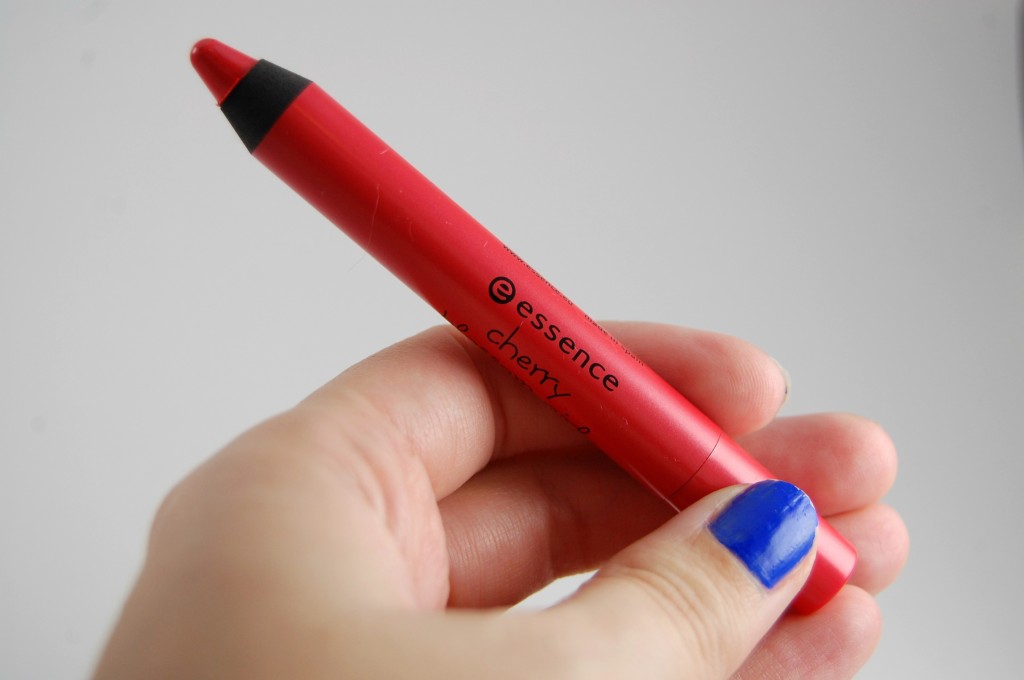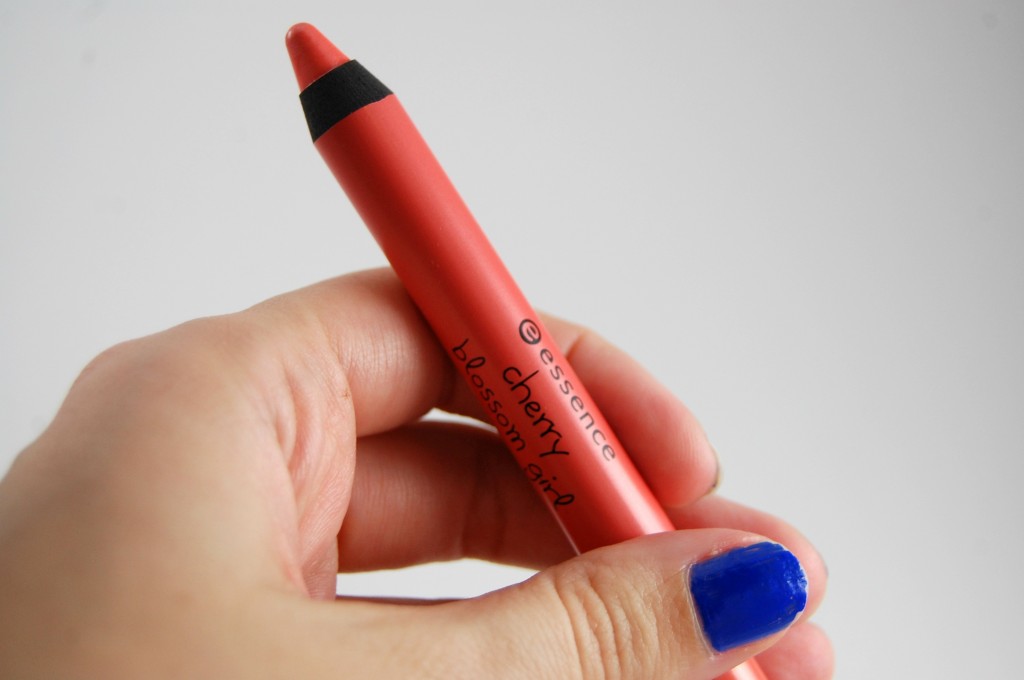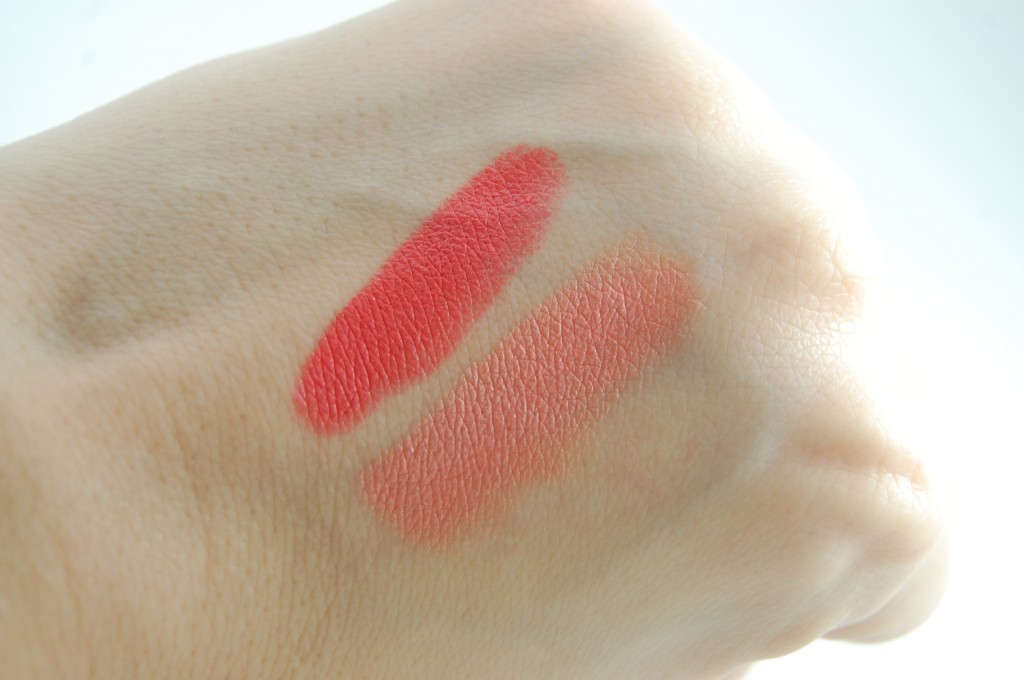 I haven't had the chance to play around with the my nail polish in It's Peach Not Cherry, but if its anything like the rest of the collection or past nail polishes from Essence that I've purchased in the past, I know it's going to be amazing! This peach colour is perfect for Spring; I can't wait to team it up with some turquoise polishes I already have in my collection! There is also 3 other colours in this collection and for only $1.99 I kinda wish I picked up them all.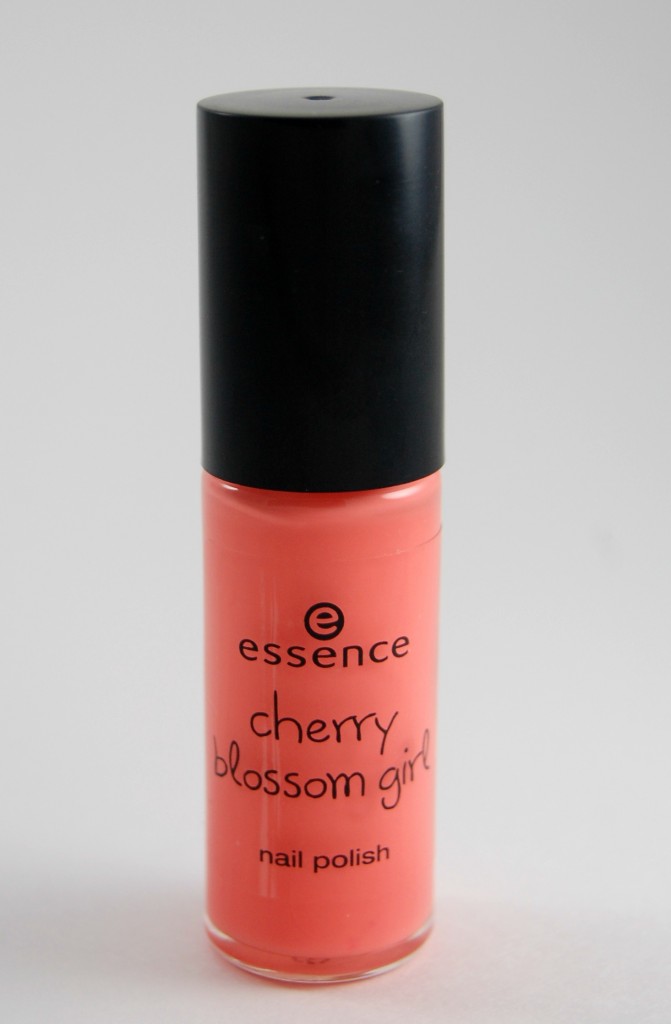 Some of the items I didn't pick up were the paper lashes, only because I have a hard time applying fake lashes (although they did look super cute) and finally the shimmering body powder (cause I never know how to apply it). Did you get any of these items, would love to hear your thoughts on them.