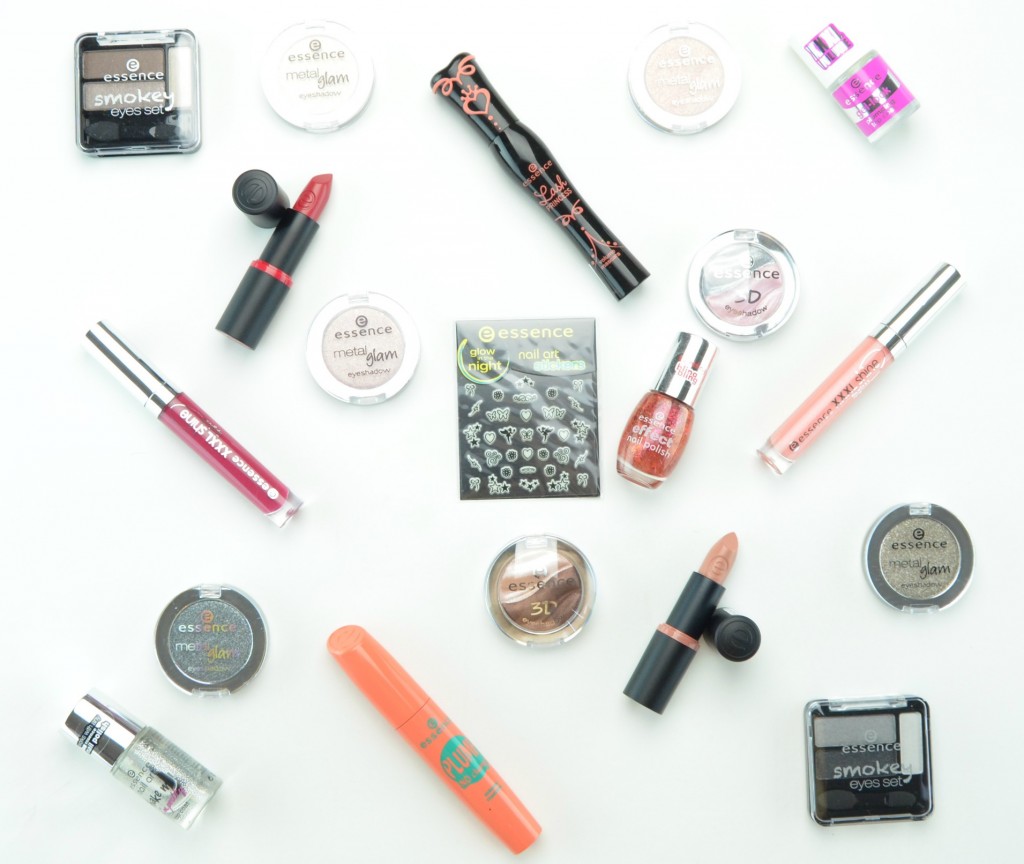 Fit for a princess
I don't have to remind you how much I love Essence Cosmetics; affordable, accessible and always innovated. I had the chance to play around with the new Spring/ Summer Collection at last week's Happily Ever Essence Purple Carpet Event at the beautiful Casa Loma, and as much as I was impressed with the collection, it wasn't until I tested the products out at home, that I fell in love with everything. This new lineup features some classic favourites that will last throughout the hot, sunny months, along with some new innovations and hot new shades. Lashes will be given the royal treatment with 2 new mascaras, create perfect day-to night smokey eyes with 2 new all-in-one palettes, indulge your nails with fresh out of the salon shine at home with new top coats, nail effects and stickers and finally achieve kiss-proof lips with long-lasting lipsticks.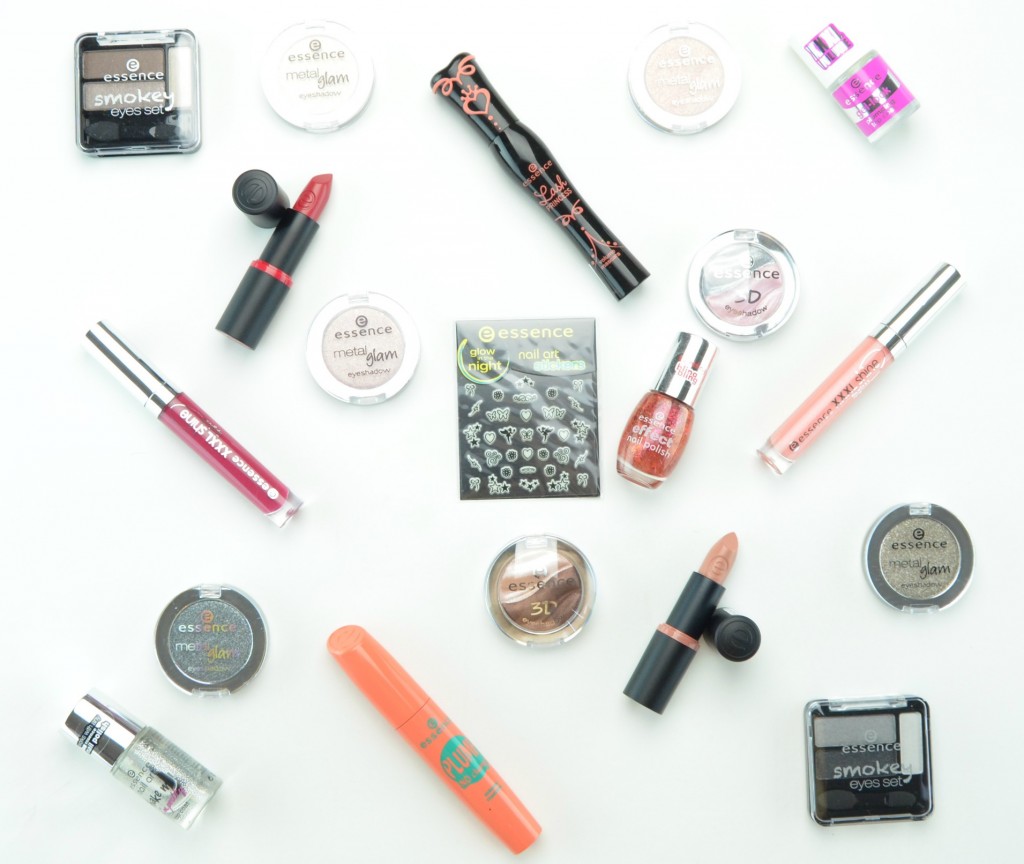 Let's kick things off with one of my favourite new products, the Essence Smokey Eye Set. These smokin' hot eye trios allow you to create various effects and looks that can easily take you from day to night. Create a cool, subtle sultry look for day with the Smokey Day palette or a dramatic, sexy evening look with the Smokey Night palette.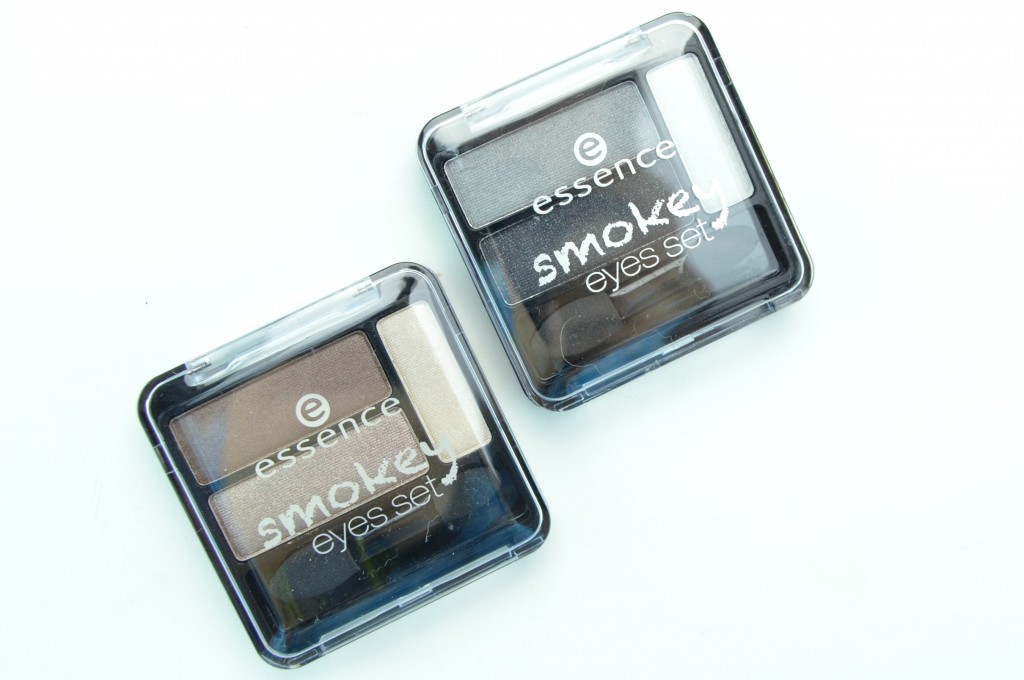 Essence Smokey Eye Set contains three eyeshadows, a base colour for the lid, a darker shade for the crease and outer V and a highlight shade. Each shade is incredibly soft, smooth and velvety and applies easily to the lid. The pigmentation is outstanding, highly opaque in a single swipe (trust me, you won't believe these are only a few dollars). They blend beautifully together and help create a seamless look. They stay put the entire day without fading or creasing, they also have little to no fallout. For only $3.99 each, I suggest picking up both sets, I promise you won't be disappointed.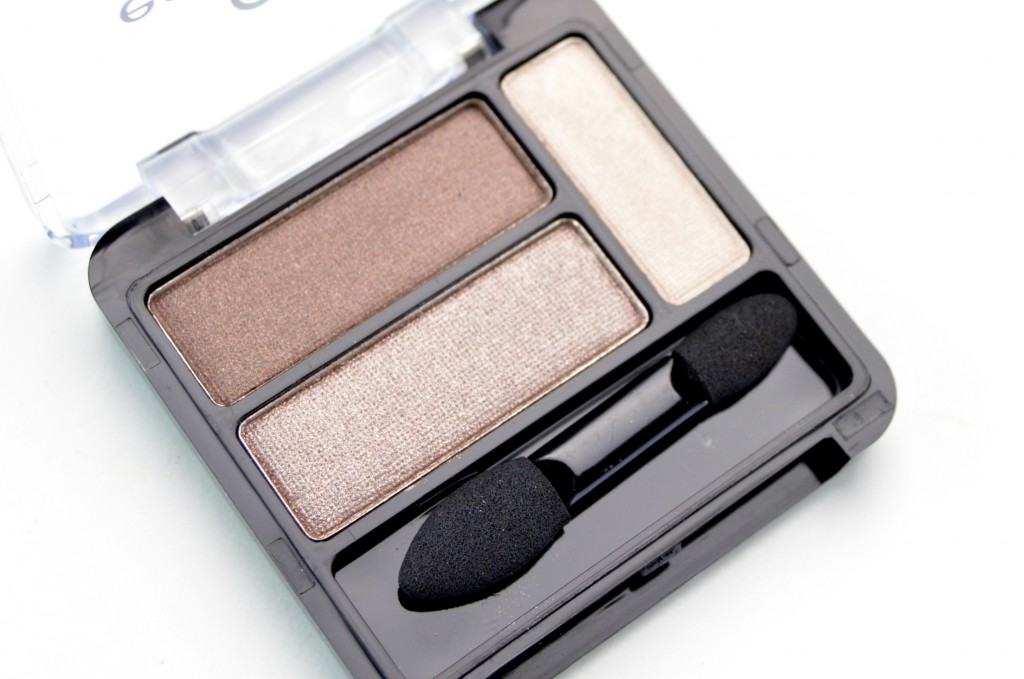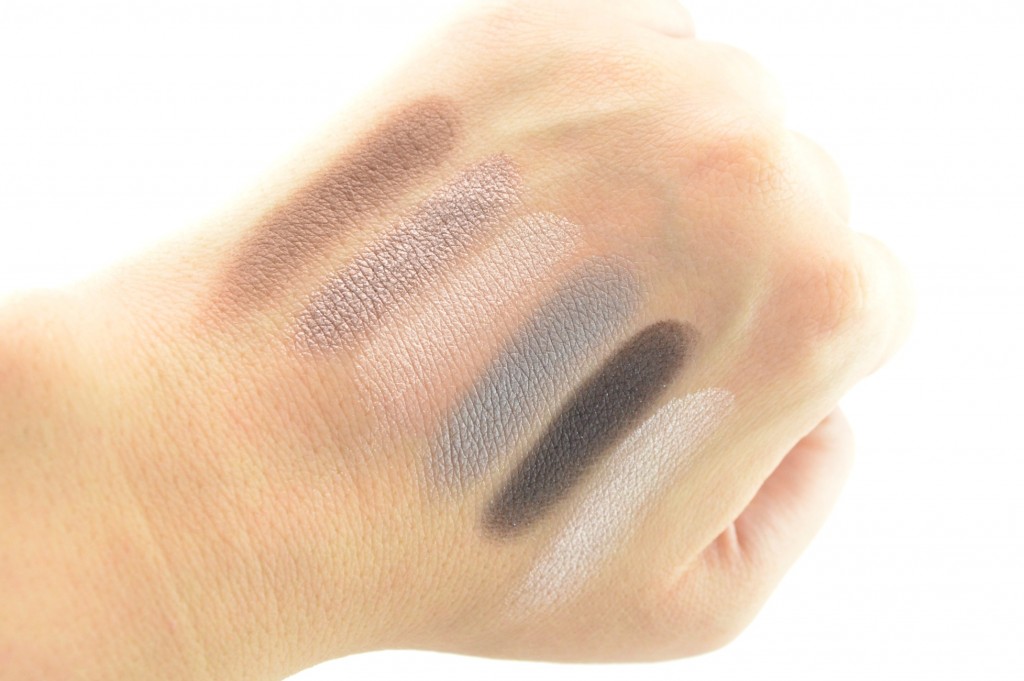 Essence Metal Glam Eyeshadow has been a favourite of mine since last summer, and they're back with 5 new metallic shades to help glam up the eyes. These metallic and shimmery shadows help light up the night and guaranteed to add more twinkle to the eyes.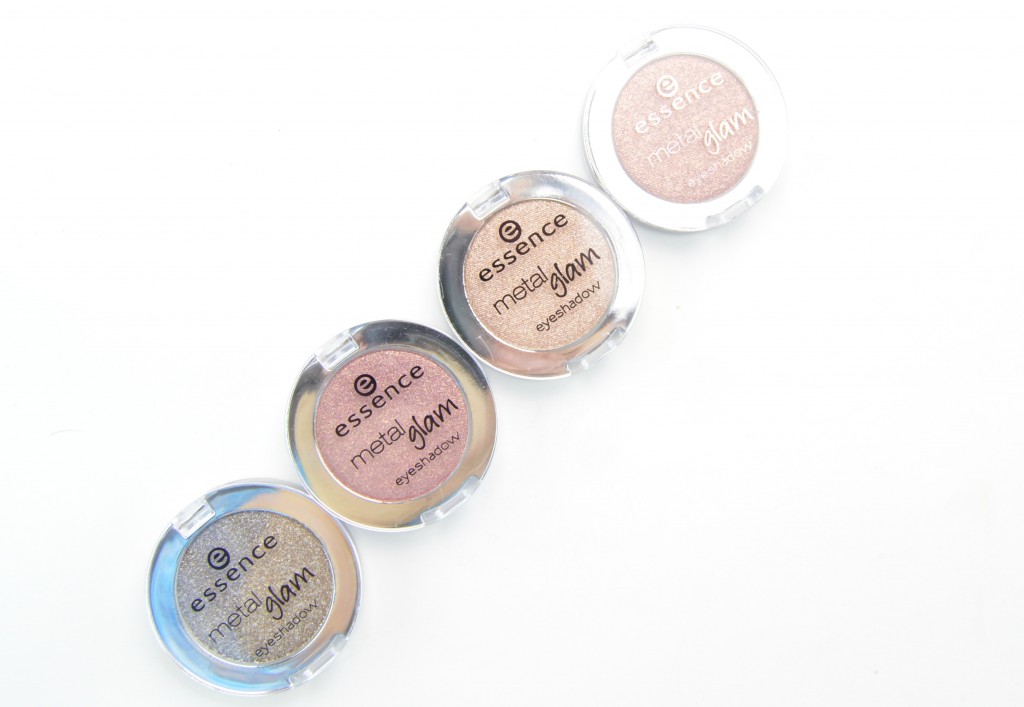 Essence Metal Glam Eyeshadow is a cross between a shimmer and metallic shadow that has an incredibly soft and silky texture. It does have a shimmery overlay upon first application, but after a few swipes, you're left with a beautiful metallic shadow. The darker shades are extremely pigmented, whereas the few lighter shades are a little sheerer with more shimmer. All shades work beautifully together and provide enough colour payoff for a vibrant, added pop of colour that wears for the entire day without creasing or fading. It retails for $3.49 in shades of Choco Chic, Are you Grey?, Hello Goldie!, Sparkle All Night and Sugar Mint Candy.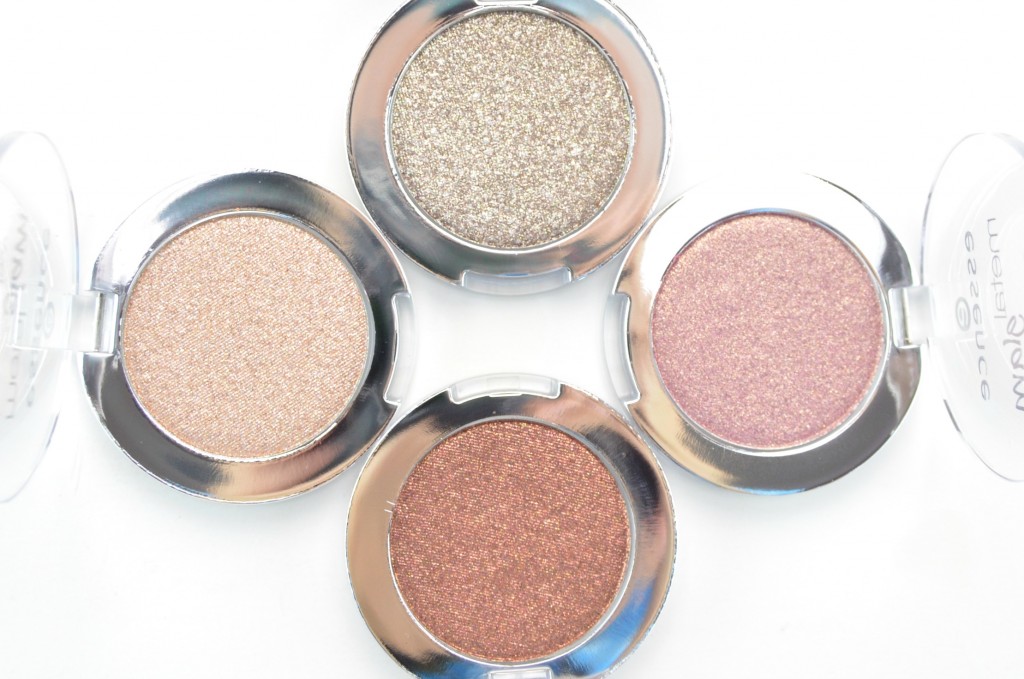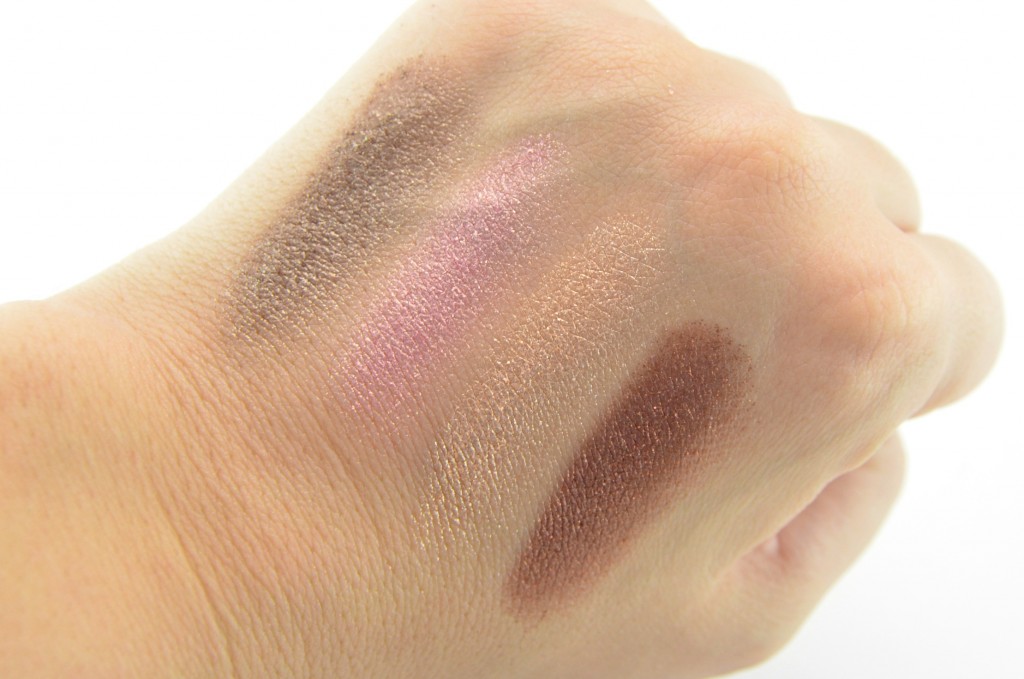 Essence 3D Eyeshadow is back and better than ever thanks to their new texture and formulation. It still comes with a unique 3D finish, but has a richer and creamier consistency that's easier to apply and blend. You have your pick from satin, metallic and shimmer, that can be used as both a highlight and contour for maximum impact. Although fairly pigmented on their own, you can apply them wet for even more intense and bold colour payoff.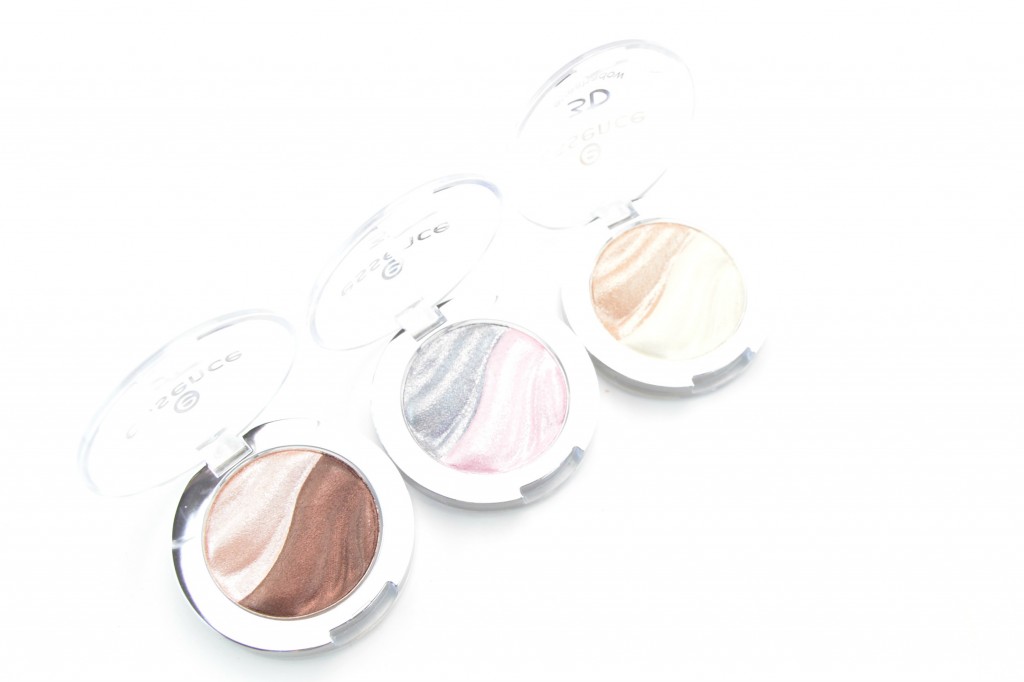 I have to admit, Essence 3D Eyeshadows were never really a favourite of mine, or ones I reach for daily, but with the new formula and texture, these are now truly amazing. These fun little colour duos really do help to create a fun and unique 3D effect on the lid. The pigmentation is much stronger, although a few of the lighter shades are fairly shimmery, with not a ton of colour payoff (and best used as a highlight shade). 6 new shades have been added, Irresistible Choco Cupcake, Caramel Cream, Irresistible First Love, Fullmoon Flash, Vanilla Latte, and Irresistible Midnight Date for $3.99.

Let's talk lashes, two new mascaras added to the lineup. Up first, the Essence Plump No Clump Mascara is a… you guessed it… a no clump mascara. It provides mega-volume at the base and then combs through each lash, from root to tip, plumping them without any clumping. Also, who needs a prince when you can have cute mascara? The Essence Princess Mascara helps to create intense, fluttering lashes fit for any princess.

Essence Plump No Clump Mascara features a large elastomer brush that helps to grab each lash to give them incredible length and volume. It has a slightly thicker, wetter formula that's silky and smooth and applies evenly to the lash. It helps to separate and lift each lash with no clumping whatsoever. It doesn't flake or smudge throughout the day, nor does it feel stiff or crunchy. It comes in black and ultra black for $4.99.

Okay, let's just take a minute to talk about the packaging of this adorable Essence Princess Mascara. It comes in a fantastic evening gown design bottle with a rubber handle for extra precision and grip. It has a unique cobra shape wand that covers each individual lash, creating both dramatic volume and jaw-dropping length. It also helps to gradually deposit the mascara onto each and every lash in a few single strokes. It's somewhat drier formula applied easily and is extremely buildable. Although it dries fairly quickly, it still allows enough time to apply a second coat if need be. It really does give a wide eye, brighter, sweeping effect to the lashes without feeling heavy, brittle or crunchy. It retails for $4.99.

Essence Longlasting Lipstick provides intense colour payoff with a long lasting formula that stays put hour after hour without drying the lips out.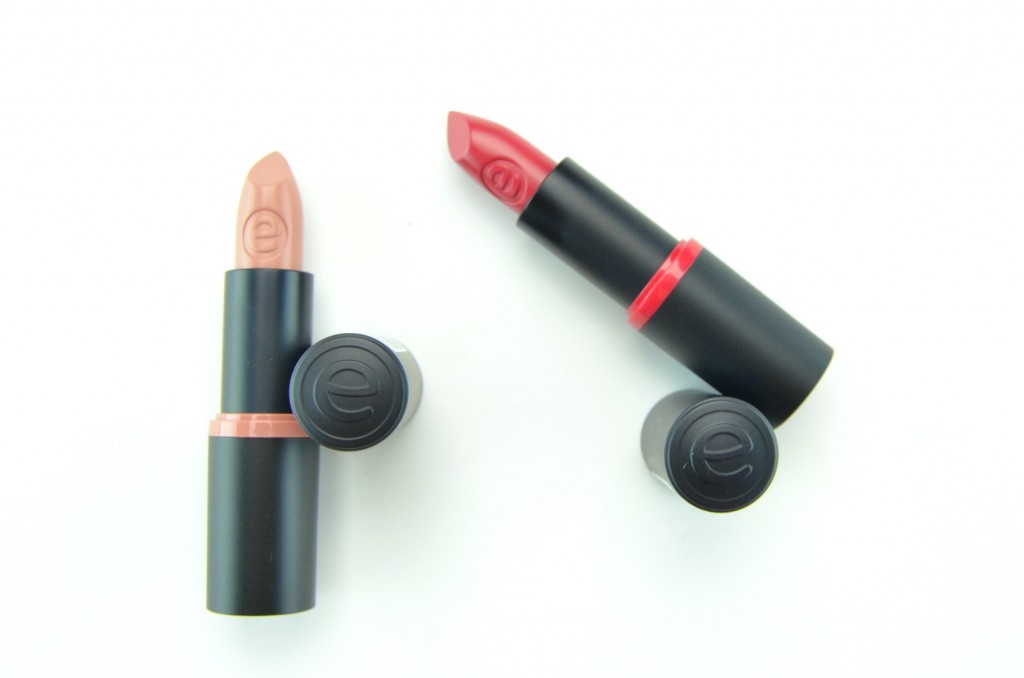 Essence Longlasting Lipstick has a light and creamy texture that glides across the lips with ease. It is slightly drier than other lippies, but it still doesn't pull or tug on the lips. It's extremely pigmented and truly opaque in a few swipes, yet is buildable for more intense colour payoff if desired. It provides a smooth and even application that's never heavy or drying. It adheres to the lips beautifully for 4 to 5 hours' worth of wear time. Although not moisturizing, it's comfortable to wear the entire day. It comes in 4 new shades of I Am Yours!, Blush My Lips, Get The Look!, Love Me and Oh So Matt for $3.49.

I haven't really had the chance to play around with the nail assortments yet, but this season watch out for the new Essence Gel Look Plumping Top Coat that helps to achieve gel-like nails with a high shine gel finish for $3.49. Essence Shake Me! I'm Pretty Top Coat that contains holographic glitter to add texture and bring a little bling to your nails for $3.49. Essence Effect Nail Polish adds a 3D effect to any manicure in 8 easy shades for $3.49 and finally top off any nail look with Essence Glow In The Night Nail Art Stickers for $1.99.

Essence XXXL Shine Lipgloss is a moisturizing, never sticky, shiny and irresistible lipgloss that now comes in 2 new shades, Fabulous Fuchsia and Cute Lips.

Essence XXXL Shine Lipglosses are some of my favourite inexpensive lipglosses thanks to its non-sticky formula. It comes with a flexible applicator for easy application and deposits just the right amount of product onto my lips. It has an incredible rich and creamy texture that provides a sheer wash of colour to the lips with incredible shine. It adds a little moisture and hydration without feeling tacky or goopy. High gloss shine that stays put for a solid 4 hours, even through eating and drinking. It retails for $2.99.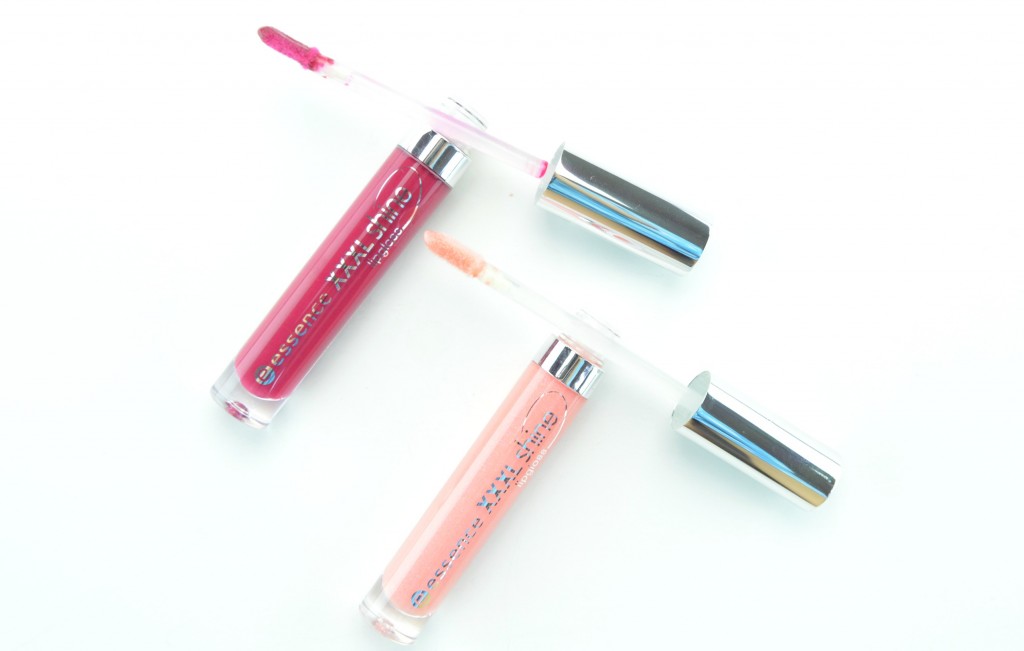 Also new this season is Essence 2-in-1 Eyeliner Pen, high quality sharpeners and Colour & Go Nail Polish.