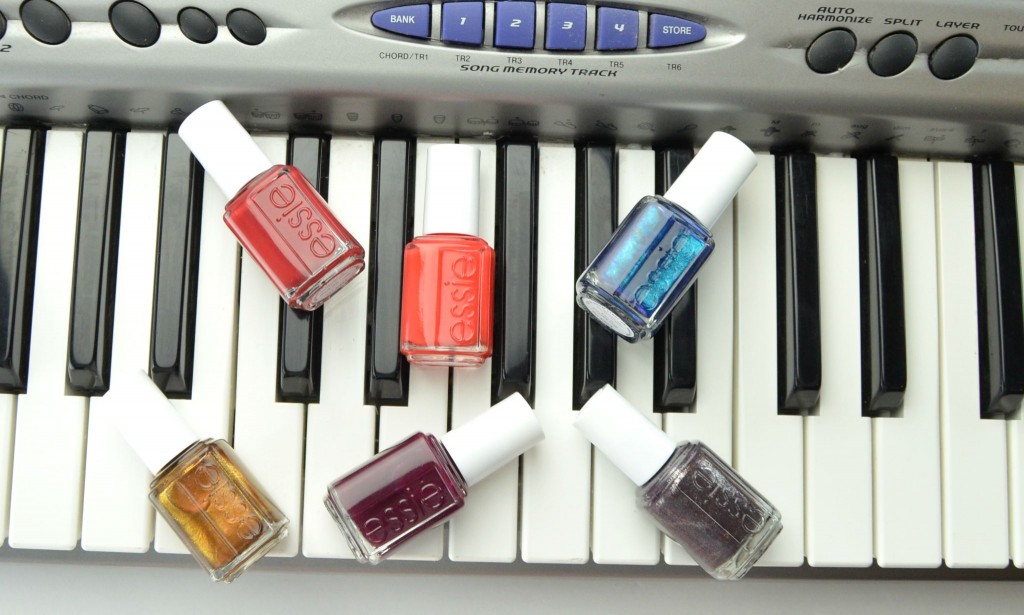 Rock the look
Essie has teamed up with the beautiful Rebecca Minkoff for another amazing collection. The new Essie Fall 2015 Collection was inspired by the chic rock 'n rollers of the 70's and will be the perfect addition to any retro look you create this season. Take centre stage in new trendsetting shades of bronze, orange-red, burgundy, plum, indigo and espresso that will sure to leave everyone talking. Janis Joplin and Stevie Nicks edgy, yet elegant and glamorous style comes to life in this 6 piece collection.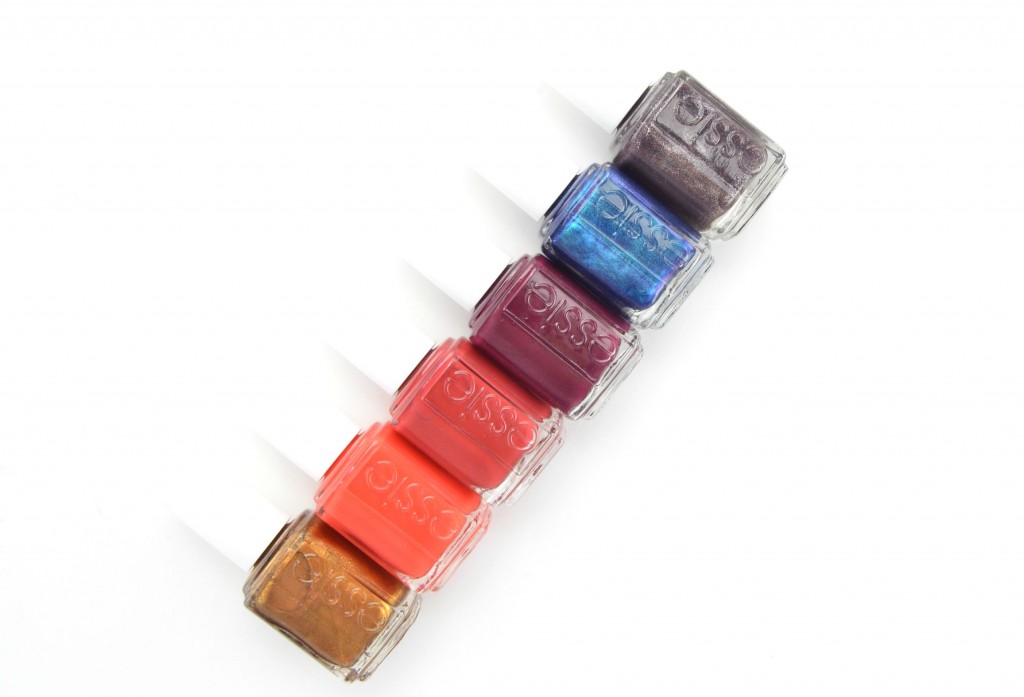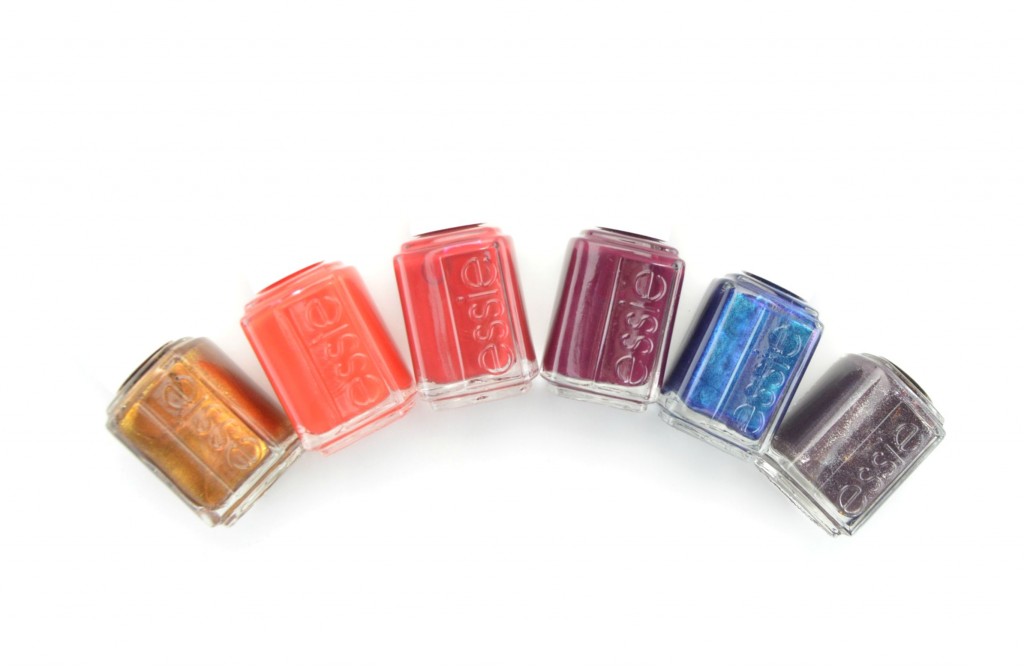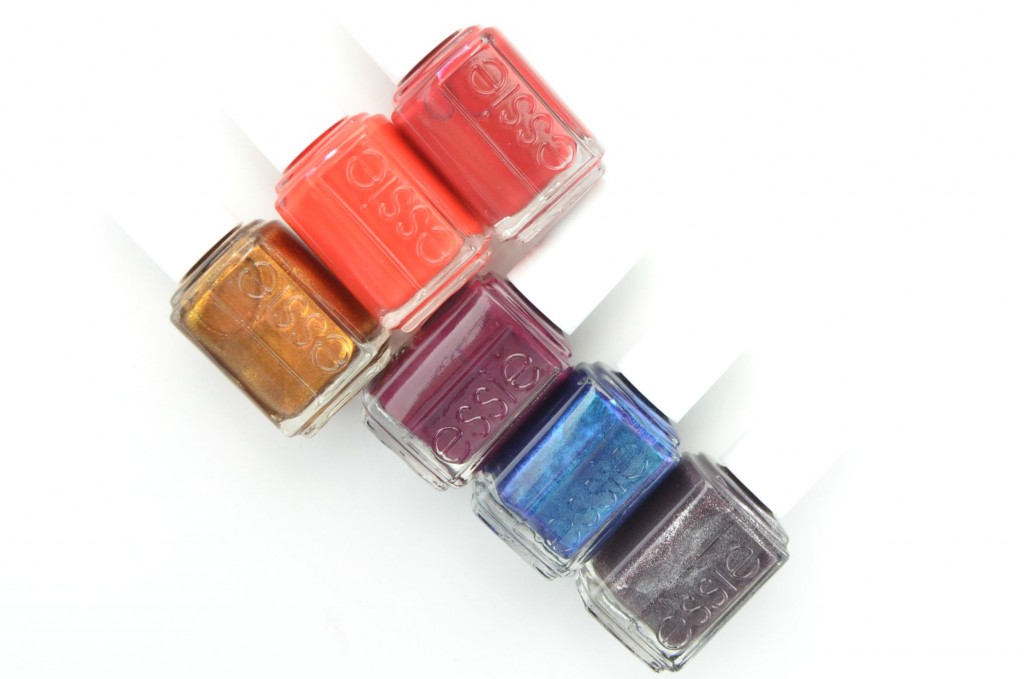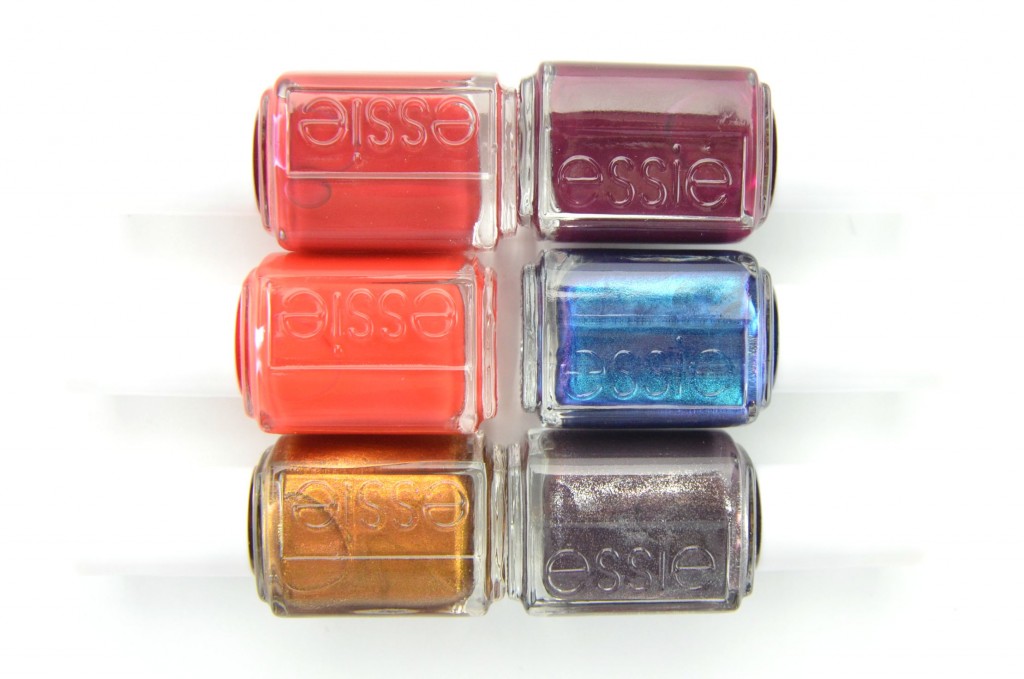 Essie Leggy Legend is an alloyed bronze bombshell that is the soul of rocker chic. This shimmery bronze metallic adds a ton of shine and sparkle to the nails. Depending on how the light hits it, it can lean towards copper, gold or bronze.
Essie Color Binge is an addictive orangey red that's over the top and larger than life. Indulge in this one coat beauty that is fully saturated in colour and truly opaque. Again, depending on how the light catches the nail, it can look like a bold and bright popper red or an incredibly shiny reddish orange.
Essie With the Band is a toasted spice burgundy that instantly heats up any look. It can take a somewhat feminine and girly look and add a bit of spice and rock 'n roll edge to take you backstage, in the club or even in the studio. In natural light, it actually looks more of a brick red, but in the dead of the night, or a dark nightclub, it looks more maroon.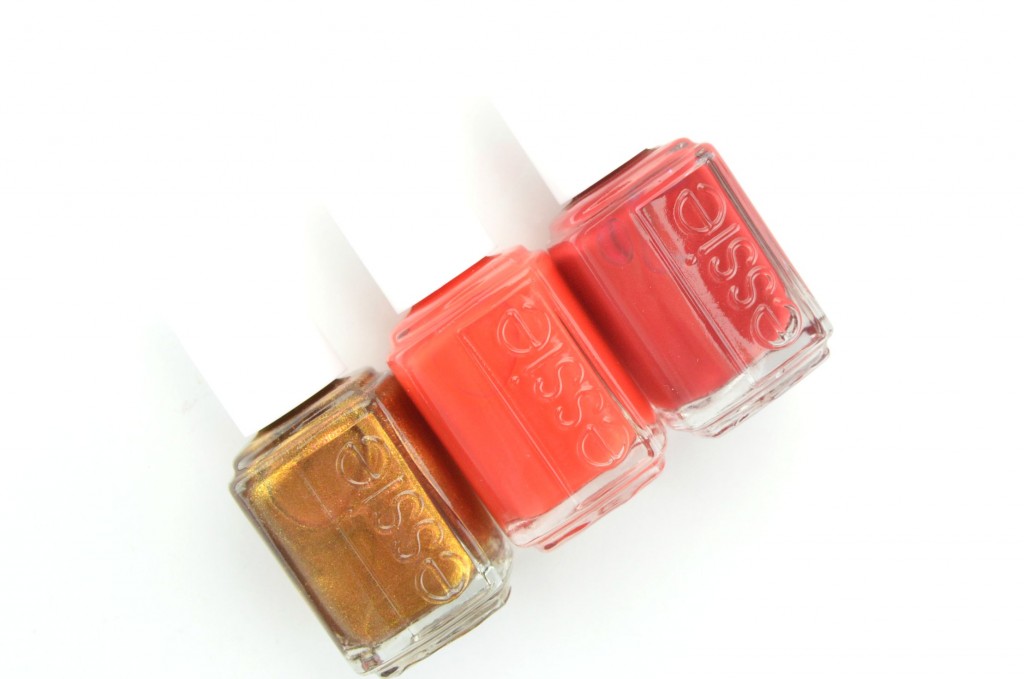 Essie in the Lobby is exotic cinnamon plum that, like all the rest of the shades in this collection, looks different in altered lighting. As much as I love the rich burgundy shade, it's extremely difficult to work with. It can be streaky and patchy, but once applied, this deep cherry shade is incredibly shiny and stunning on the nails.
Essie Bell Bottom Blues is an intense midnight indigo that's going to look amazing paired with this season's hottest jeans; the flared or bellbottoms. It has almost a duo chrome tint that shifts between cobalt blue and violet and is my fave from the collection.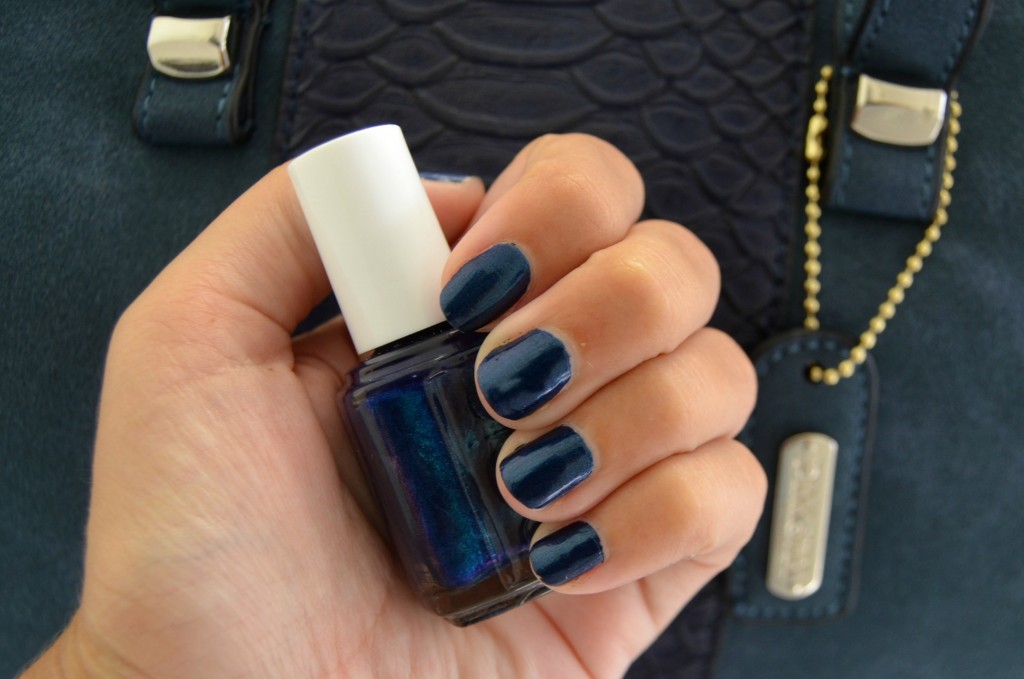 Essie Frock 'n Roll is a shimmery rich espresso and will leave you dressed for success. This lustrous and shimmery dark brown gives just the right amount of danger to leave your nails incredibly sexy. It has an extremely shimmery silver tint that's quite unusual and unique.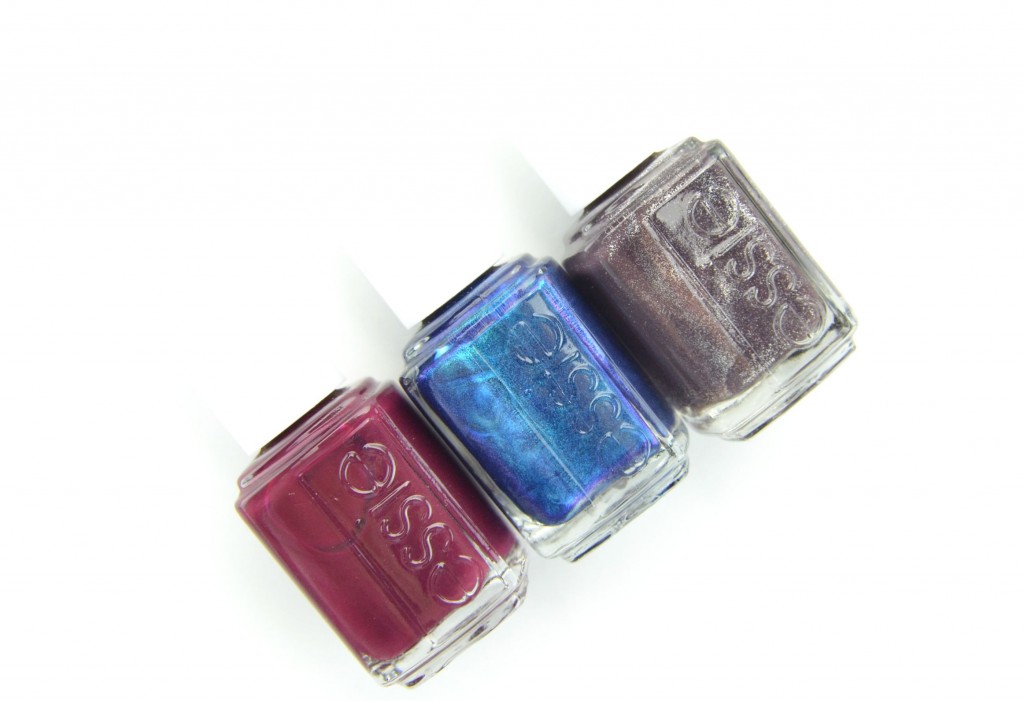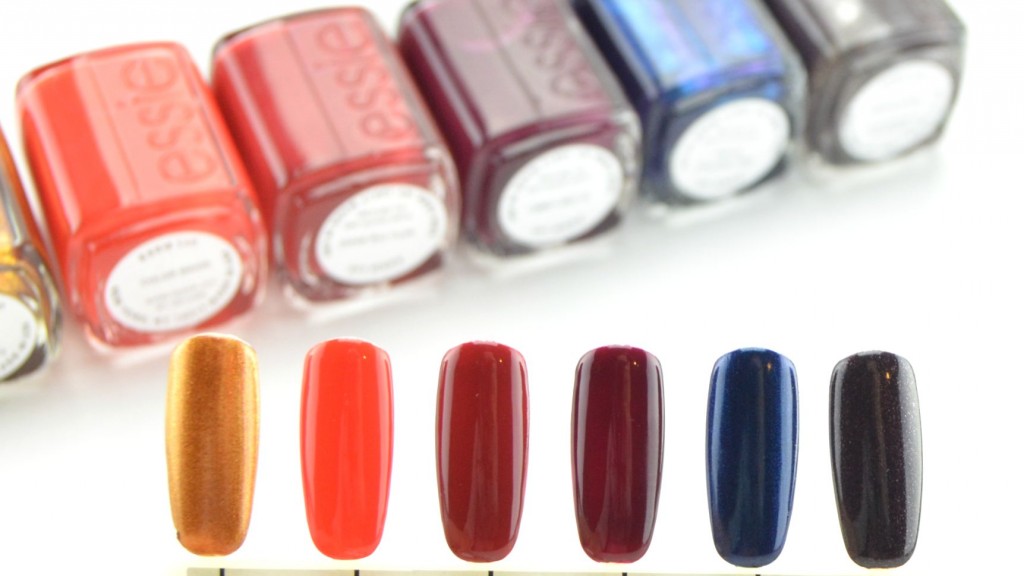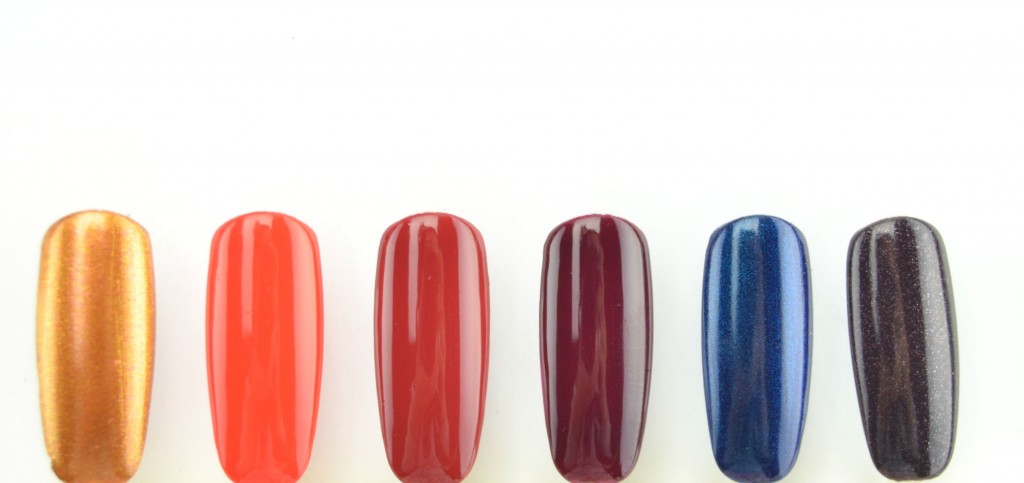 Make the crowds go wild this Fall and bring these 6 shades to life by sharing your looks on social media with the hashtag #EssieLove. The collection will be available on the 25th in drugstores and salons across Canada for $9.99 each.