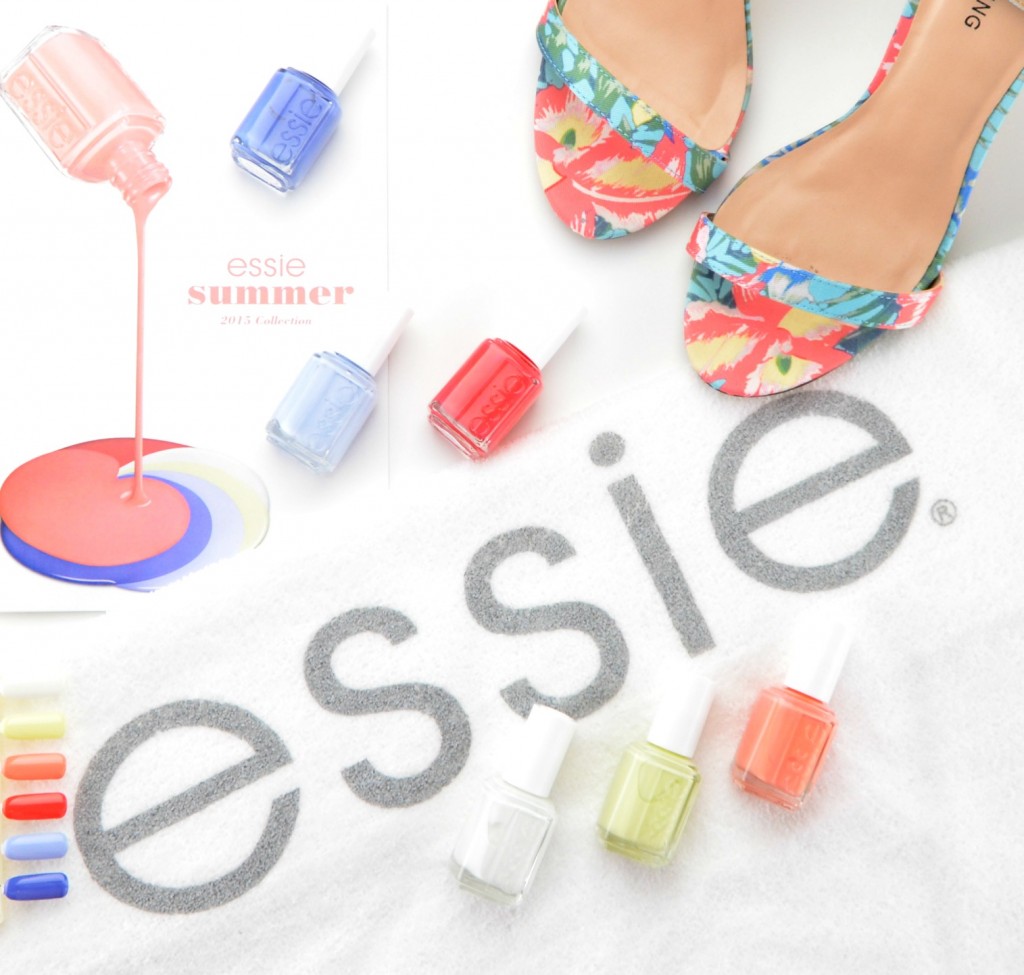 Escape to the beach
After wearing nothing but pastels for the past few months, its finally nice to introduce some vibrant shades into my daily nail routine. The new Essie Summer 2015 Collection is sizzling in colour and will help you unleash your inner beach goddess with bold summer hues. It's inspired by endless summer fun, where the coolest styles can always be found at the beach. This fresh new collection gets you in the groove with a wardrobe full of chic, fun shades. This 6 piece lineup effortlessly allows you to create and experiment with colour for totally unique and a new spin on classic summertime manicures. Soak up the sun, relax and play at the beach in fun electric shades.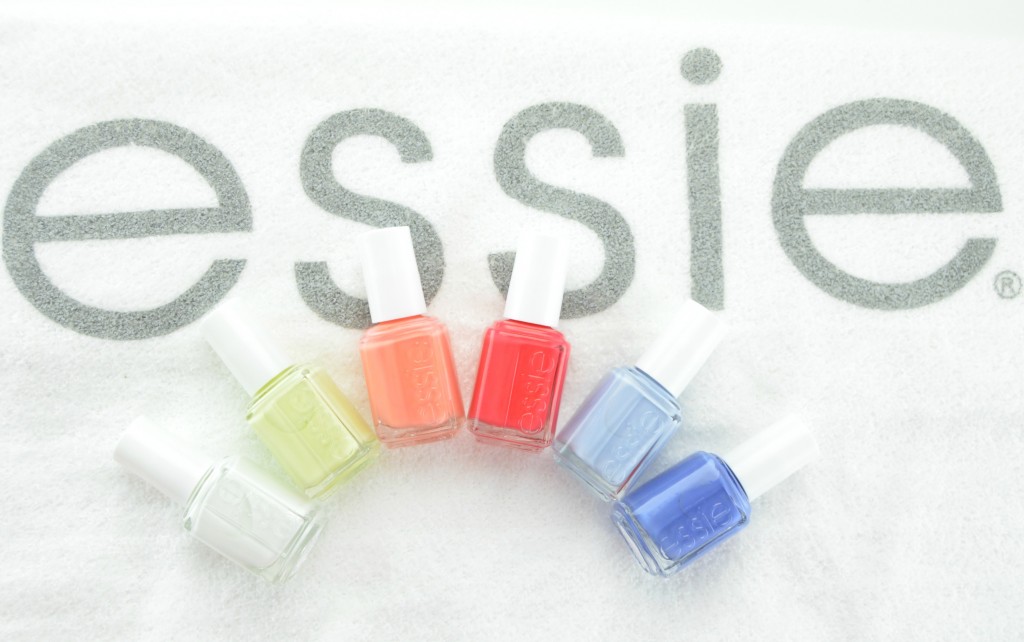 Essie Summer 2015 Collection totally pushes the fashion envelope and turns up the heat in vibrant shades from striking brights to cool beachy blues. It will have your nails ready for sunny days at the beach and romantic evening sunsets. It has everything you need to transform yourself into a peach side babe for simple strolls on the boardwalk or a fresh scoop of chillato on the beach.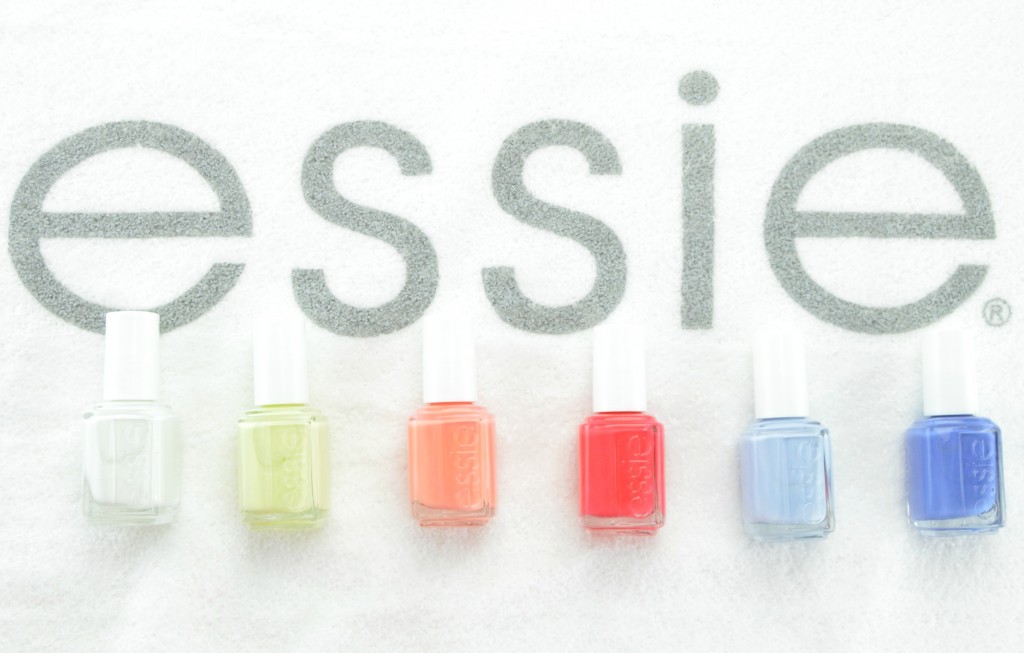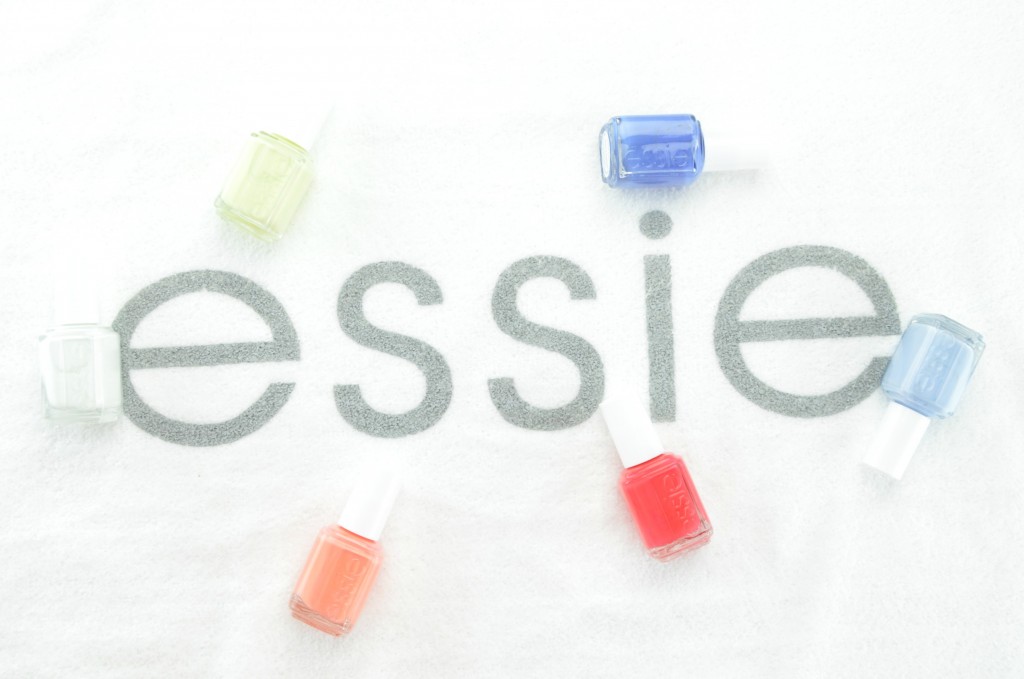 Essie Summer 2015 Collection, of course, comes with Essie's 3-Free that formulated without formaldehyde, toluene or DBP and comes in the classic square bottle with the Essie logo embossed on the front. It comes with a thin, short round brush with extremely flexible bristles allowing you to easily and effortlessly fan out the brush to cover the entire nail in a few stokes. These thin, almost liquidy formulas, apply to the nails evenly, with little to no streaking. Each shade is pigmented and truly opaque in a single coat or two. The white and lime green may require two to three coats, the peach and red only need one coat, but I always apply two, just to be safe and the two blue shades are fully opaque in a single coat.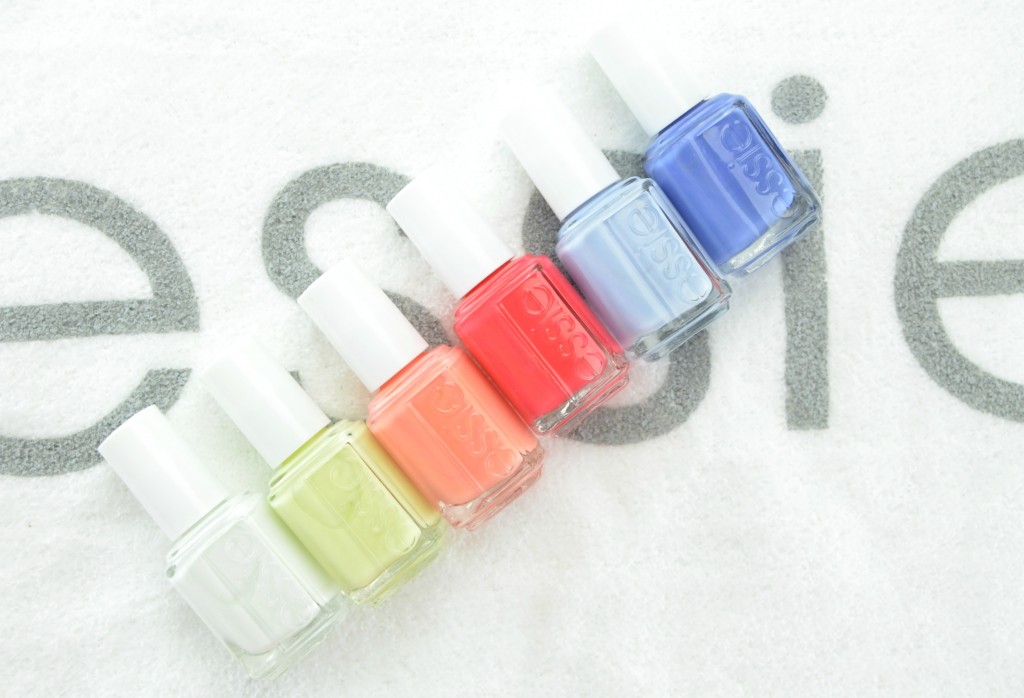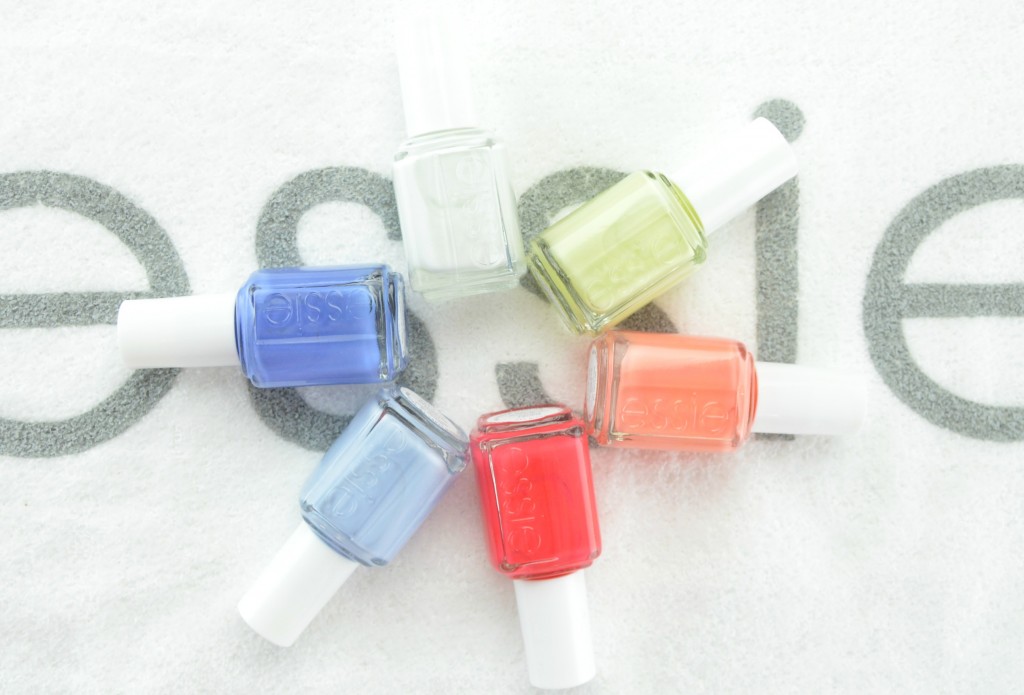 Essie Private Weekend is a sparkling crisp white. Although this bright crème is infused with subtle shimmer that you can clearly see in the bottle, it goes almost undetected once applied to the nails.
Essie Chillato is a pale, yellowed almost lime green crème that's totally unique, cool and refreshing. It almost looks like a frozen cream pistachio and for someone who's usually not a fan of green polishes, I'm totally digging this shade.
Essie Peach Side Babe is a peach crème with a pink undertone. This gorgeous, sun-ripe peach is the perfect pale, yet bright coral for summer.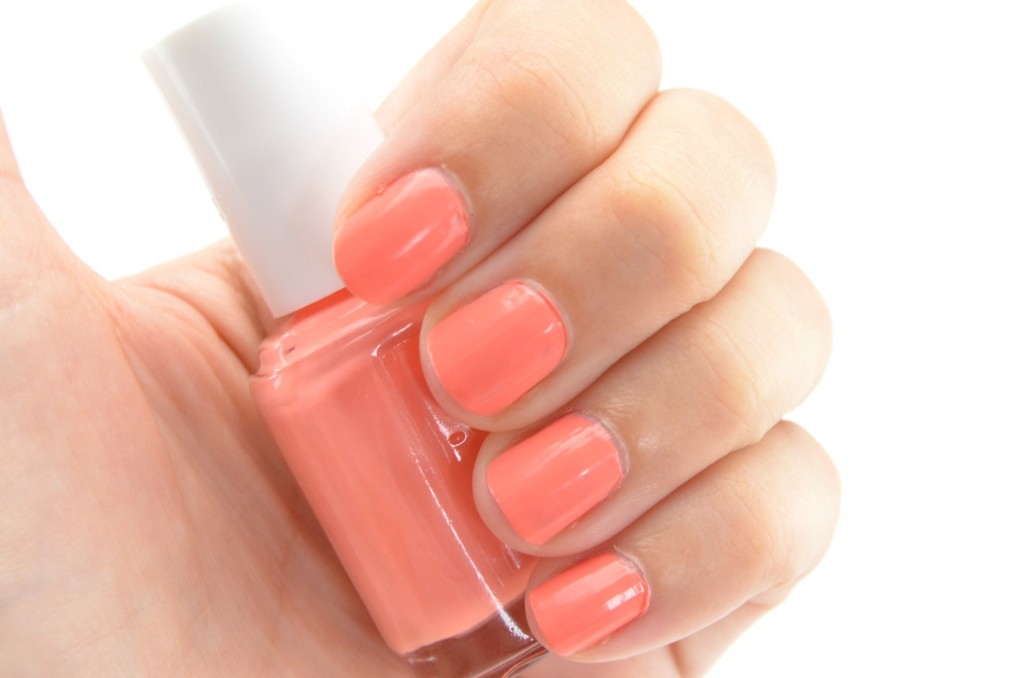 Essie Sunset Sneaks is a bright crimson red crème that has a tint of pink keeping it from being a boring bright red. I also think because of its pinkish undertone, it's much more wearable and easier to apply.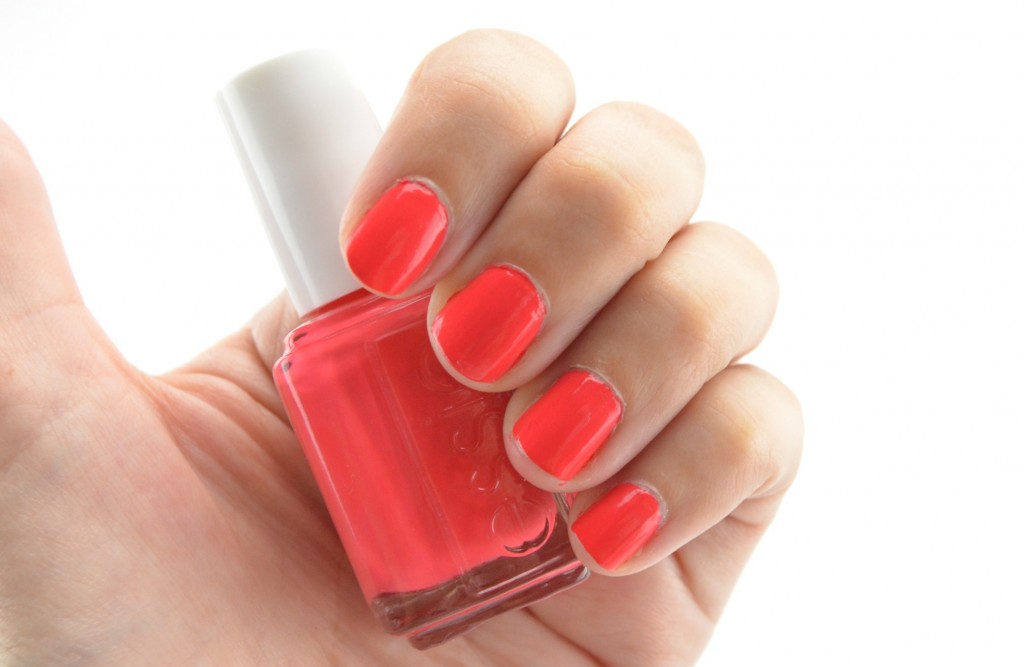 Essie Salt Water Happy is a stunning Atlantic blue that has almost a muted grey undertone. This is the perfect blue to wear to the beach or paired with your favourite light denim.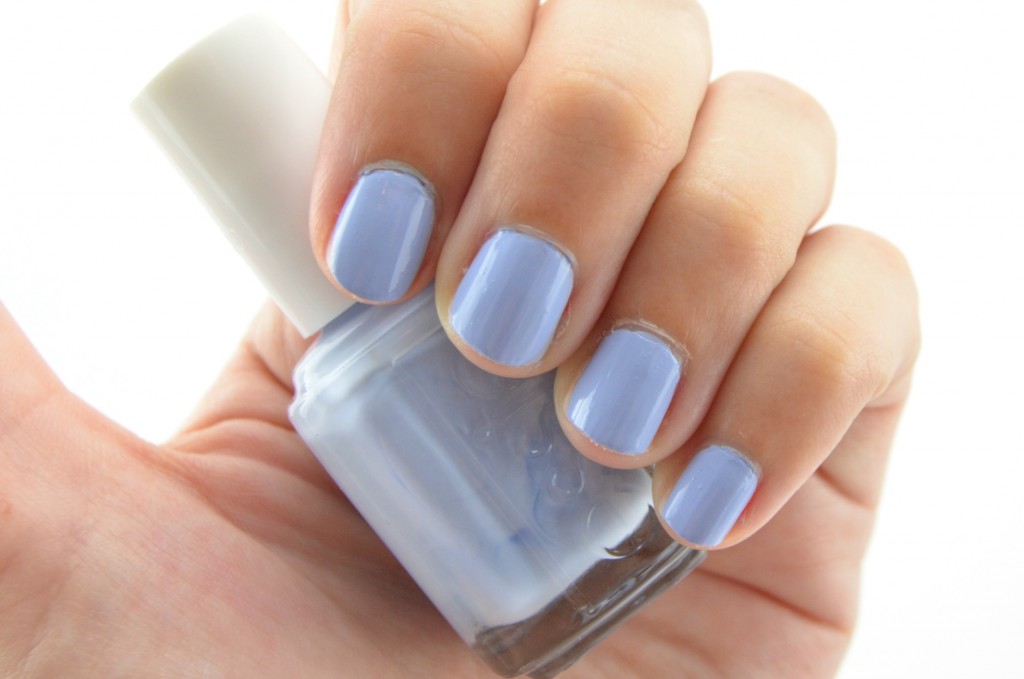 Essie Pret-a-Surfer is a rich marine blue crème. This extremely bright periwinkle blue is probably my favourite out of the collection, it just seems to go with everything I wear.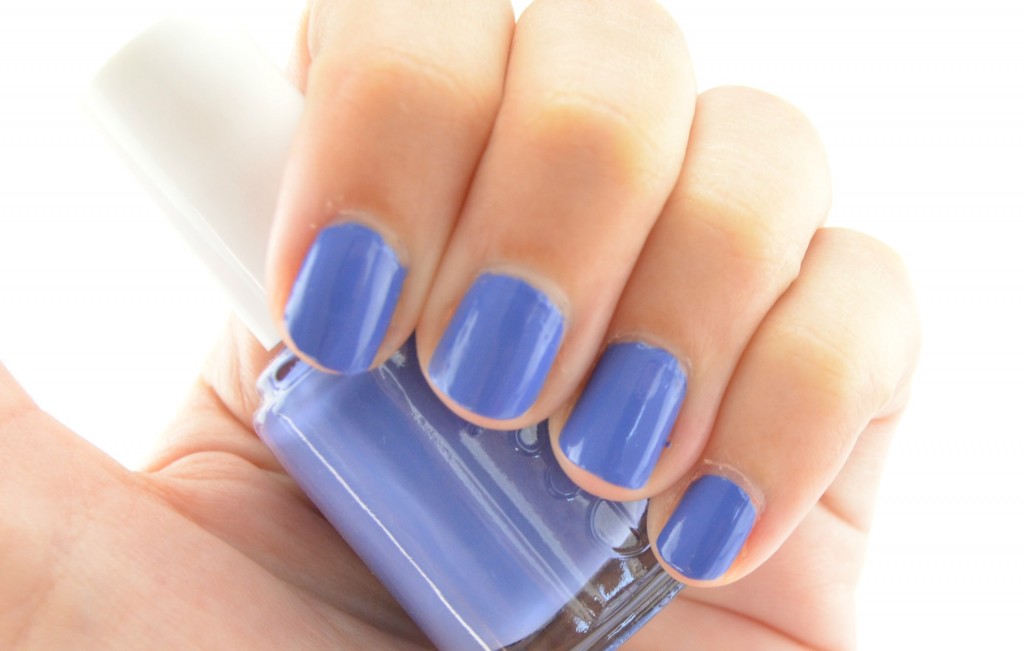 Essie Summer 2015 Collection will hit stores next month, and if I had to pick my top three, it'd be Sunset Sneaks, Salt Water Happy and Pre-a-Surfer. The formula is amazing on these three shades, achieve true colour payoff in a single coat and it stays put on the nail, without chipping for a solid 4 days.