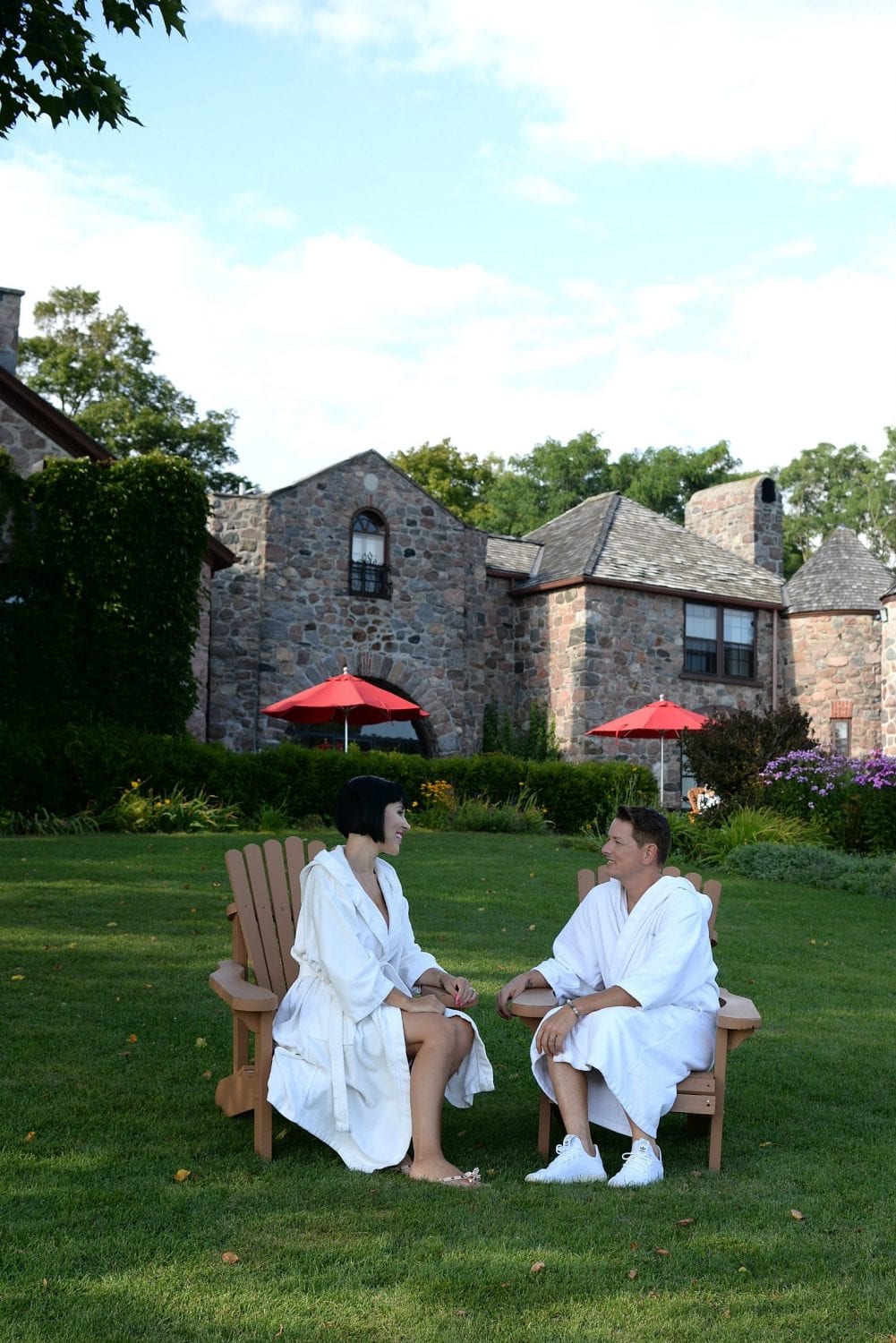 Find balance at Ste. Anne's Spa Resort
I can't recall the last time I went away, and came home feeling more relaxed and at peace, then after my recent mini getaway to Ste. Anne's Spa Resort. This all-inclusive resort is nestled in the heart of Grafton, Ontario and comes with everything you need to leave your troubles behind. Prepare to check your clothes, makeup bags and electronics at the door. You won't need any of them here. Let your hair down, slip into a plush and luxe robe, toss on some sandals and you're ready to unwind. I'm not going to lie, it took some time to get used to walking around in my robe, especially at the dinner table, but after one meal, 4 of which are included in your Overnight Package, all you'll be feeling is right at home.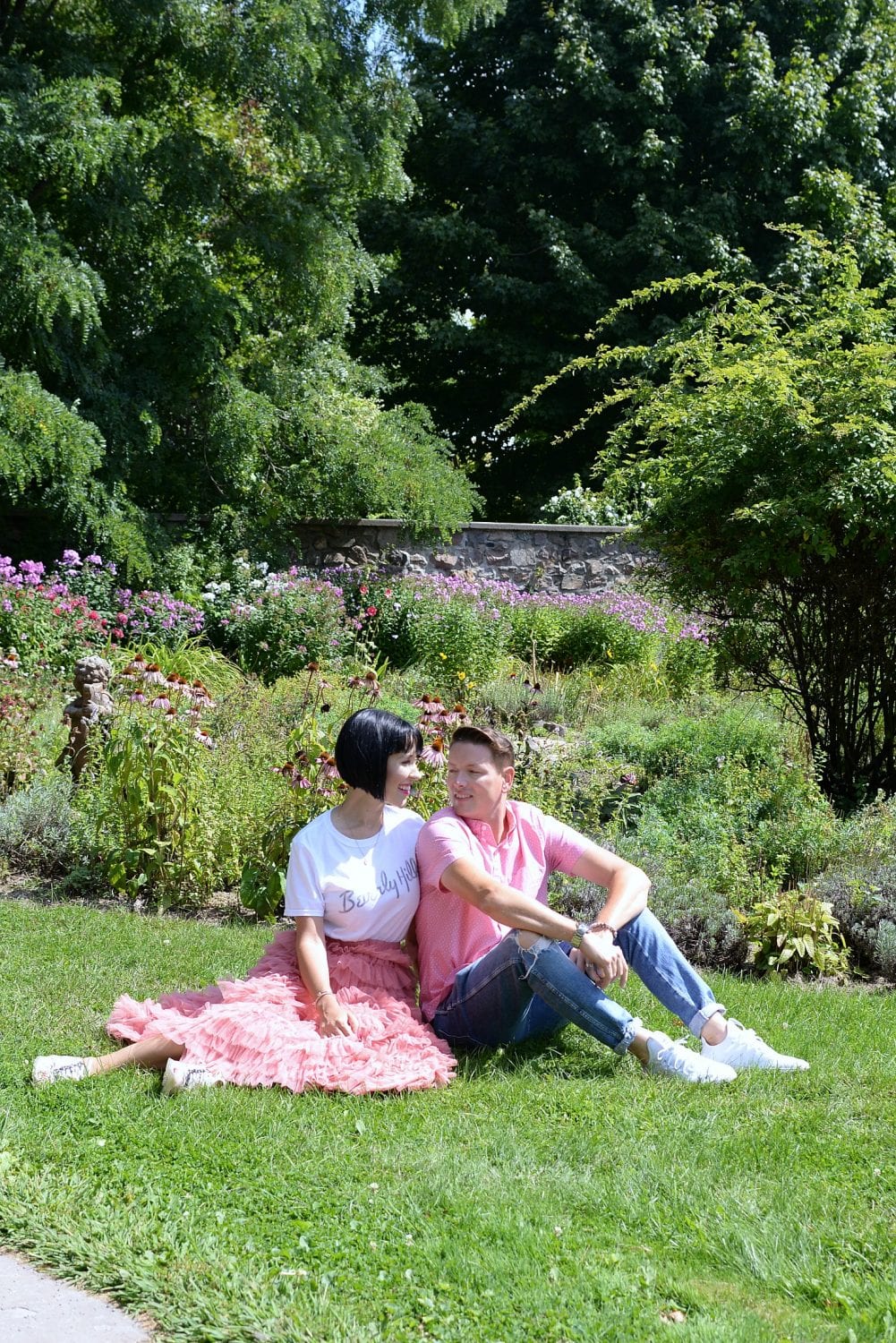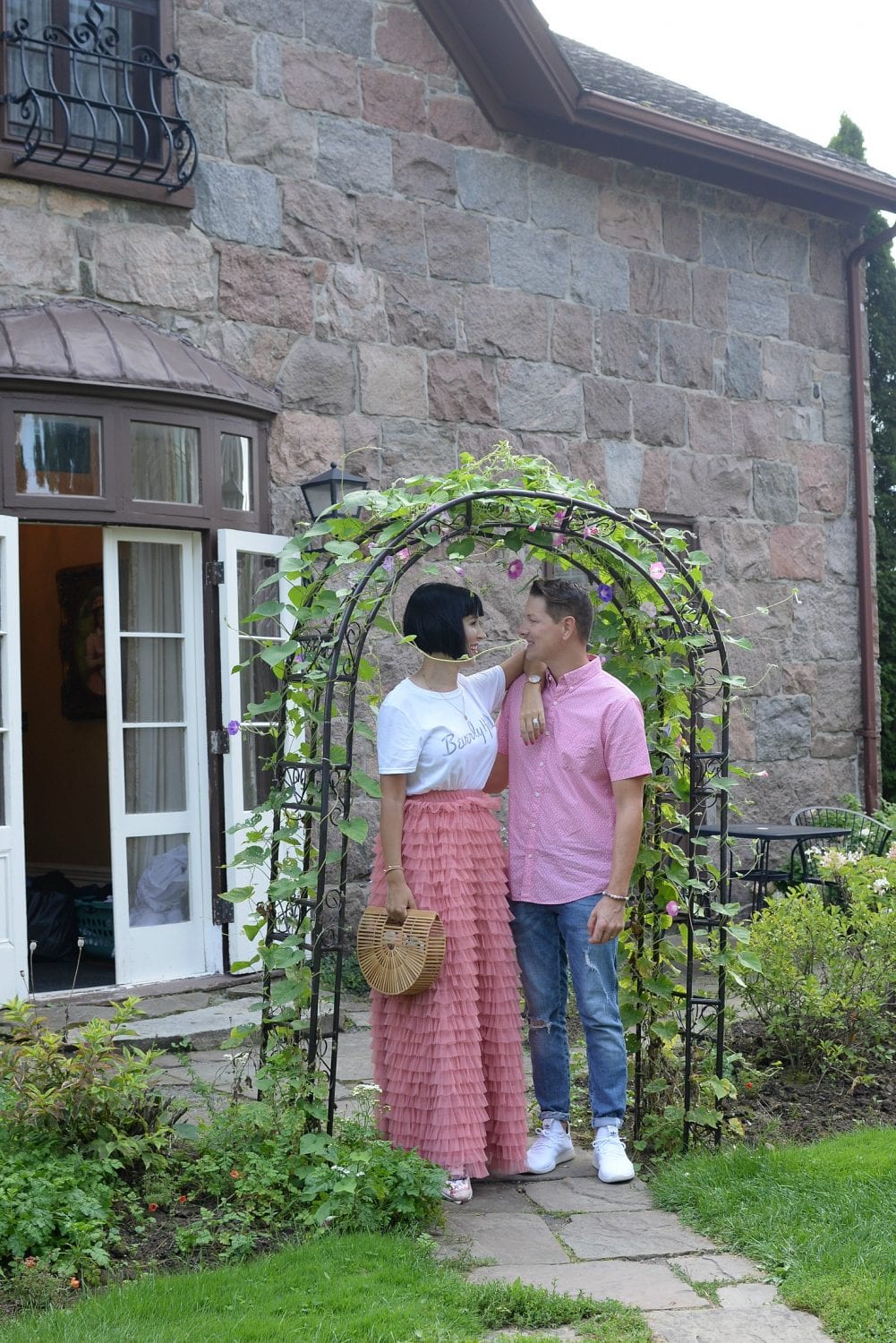 The idea behind Ste. Anne's Spa, from which I can tell, is it's more like you're going to a family cottage, rather than a fancy hotel. I'm not saying their amenities aren't anything but extravagant, but it's a much more relaxed, casual and rustic atmosphere than your typical spa. From the moment you walk in the front entrance, you'll be greeted by friendly staff, that will leave you feeling more like you're chatting with friends than a complete stranger. Each staff member takes the time to get to know you, learn about your wants and needs, and to find out what you hope to gain from your experience with them over the next few days. It feels like authentic and genuine discussions with good conversations and laughter. Also, upon check-in, you'll be gifted with their signature robe that you can enjoy for the rest of your stay.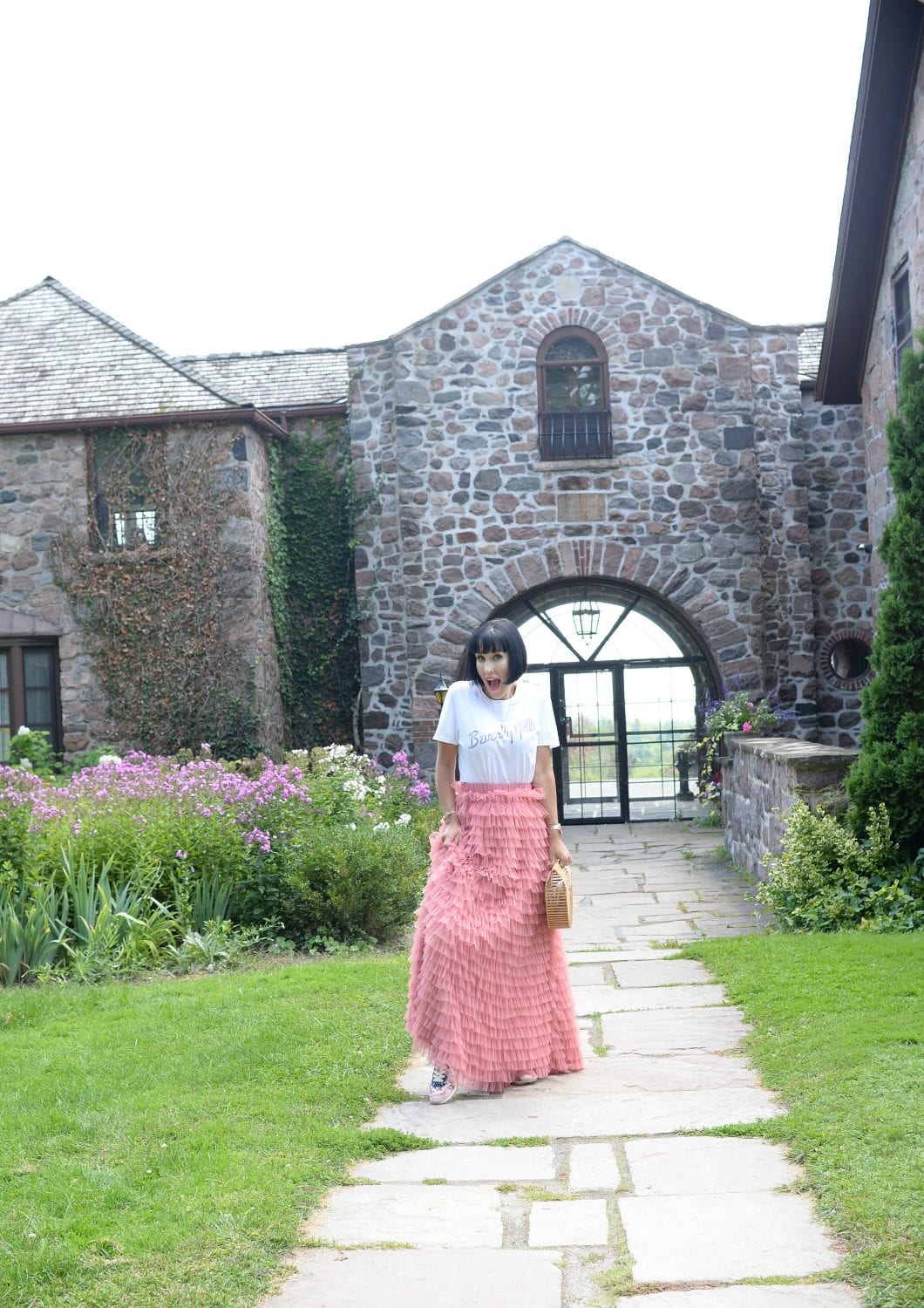 Over the next 36 hours you'll have the chance to relax, heal and rejuvenate in an embracing environment. Although the resort offers day spa experience, I highly suggest spending the night. Their overnight packages includes 4 thoughtfully prepared CAA four-diamond meals, a spa credit that can be used for the ultimate pampering experience (highly suggest the couples massage if you're coming with a loved one), group wellness classes like yoga and meditation, along with full access to all the facilities, including the hot tubs, pool, fitness room, massage chairs, and even the eucalyptus steam room.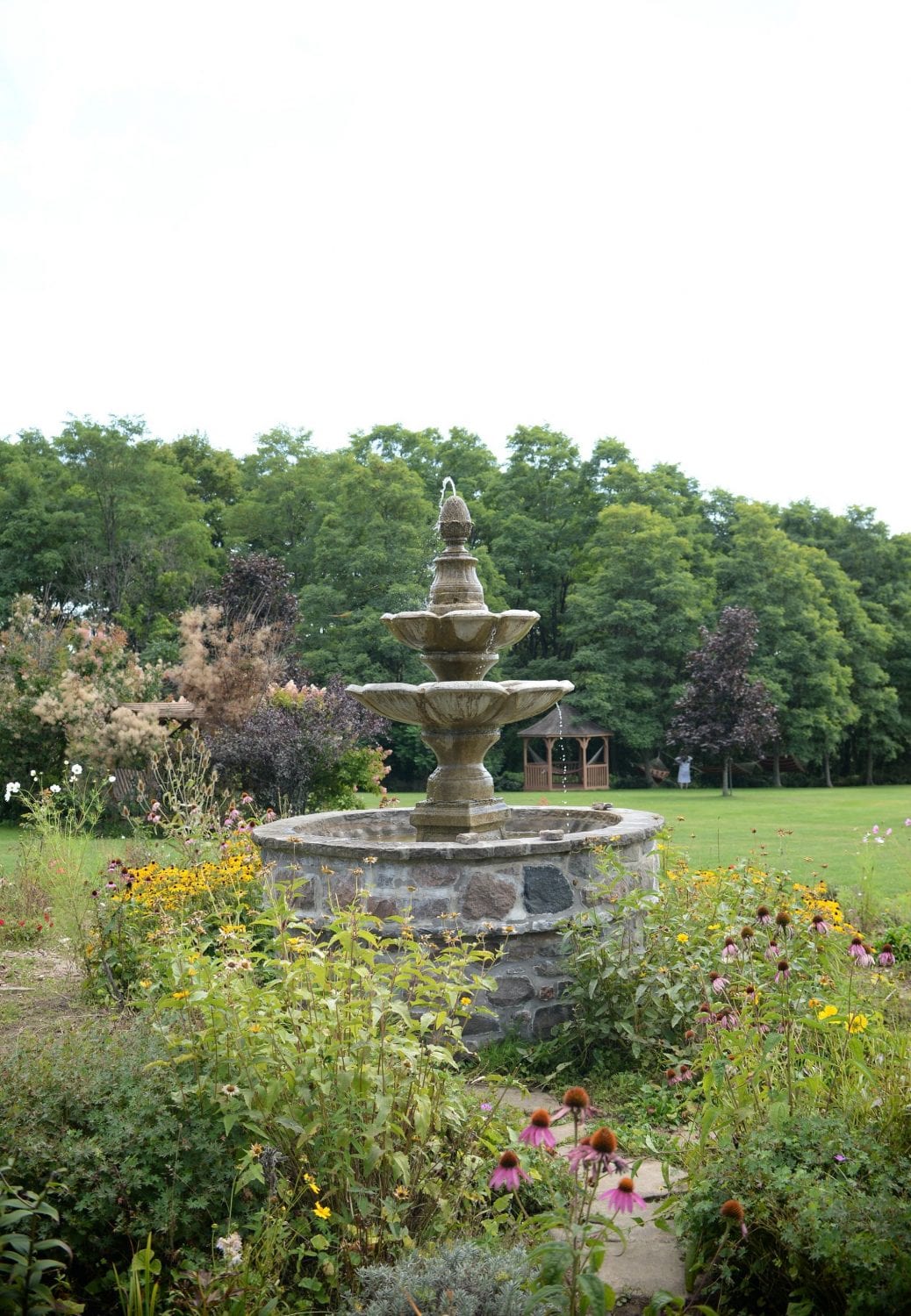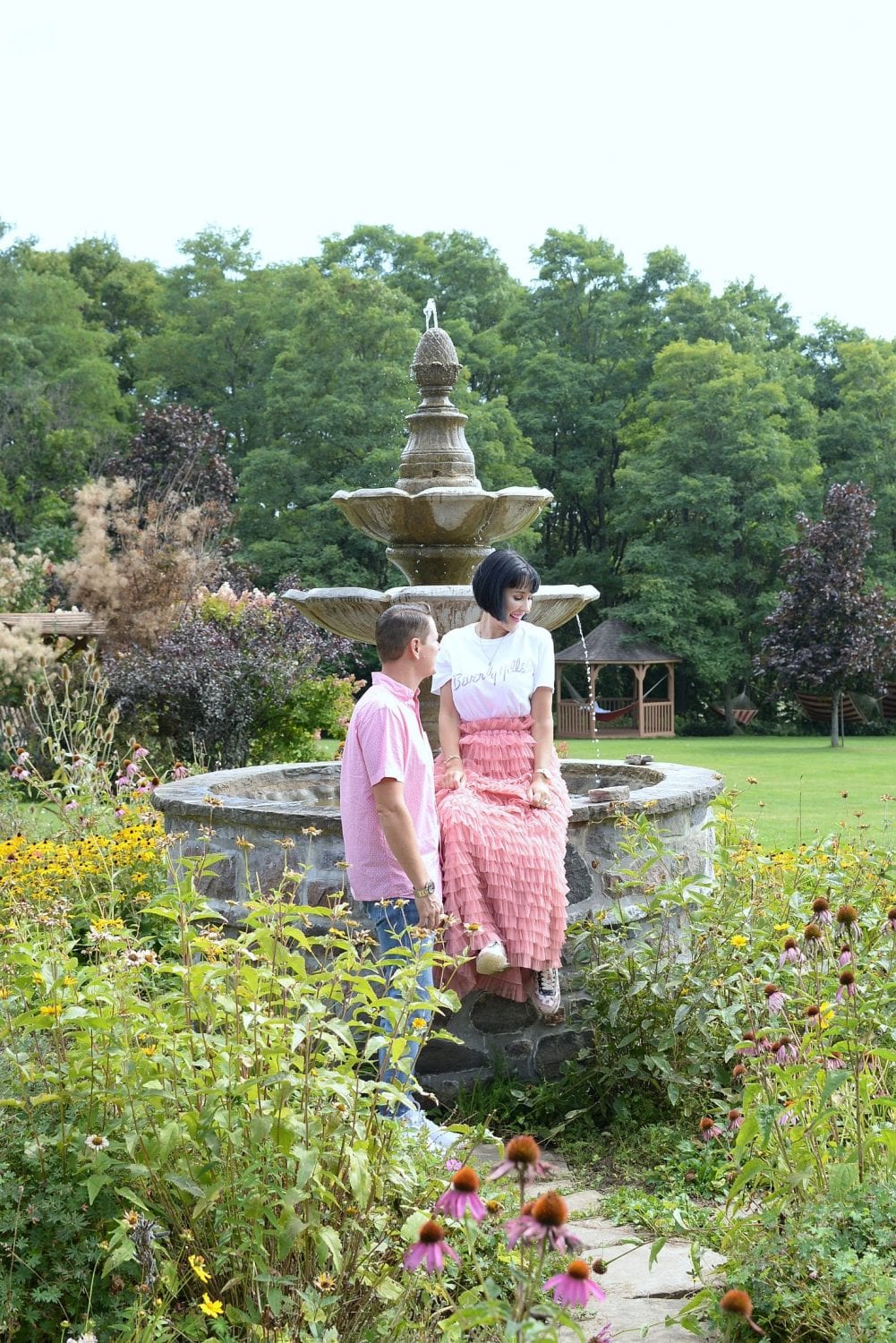 As stunning and charming that the Main Inn is, if you're looking for a little more privacy, and a tad more space to relax and unwind at the end of the day, may I suggest the Spa Cottages. We stayed in the Birdsong, which is only a short 2-minute drive from the Main Inn but allows you to take full advantage of the rural area and to truly embrace the great outdoors. On top of having a King Size bed, a bathroom large enough to host a small party in, and a sitting area, the house also offers a common sitting area on the main floor, a small kitchenette, and even your own private hot tub in the backyard.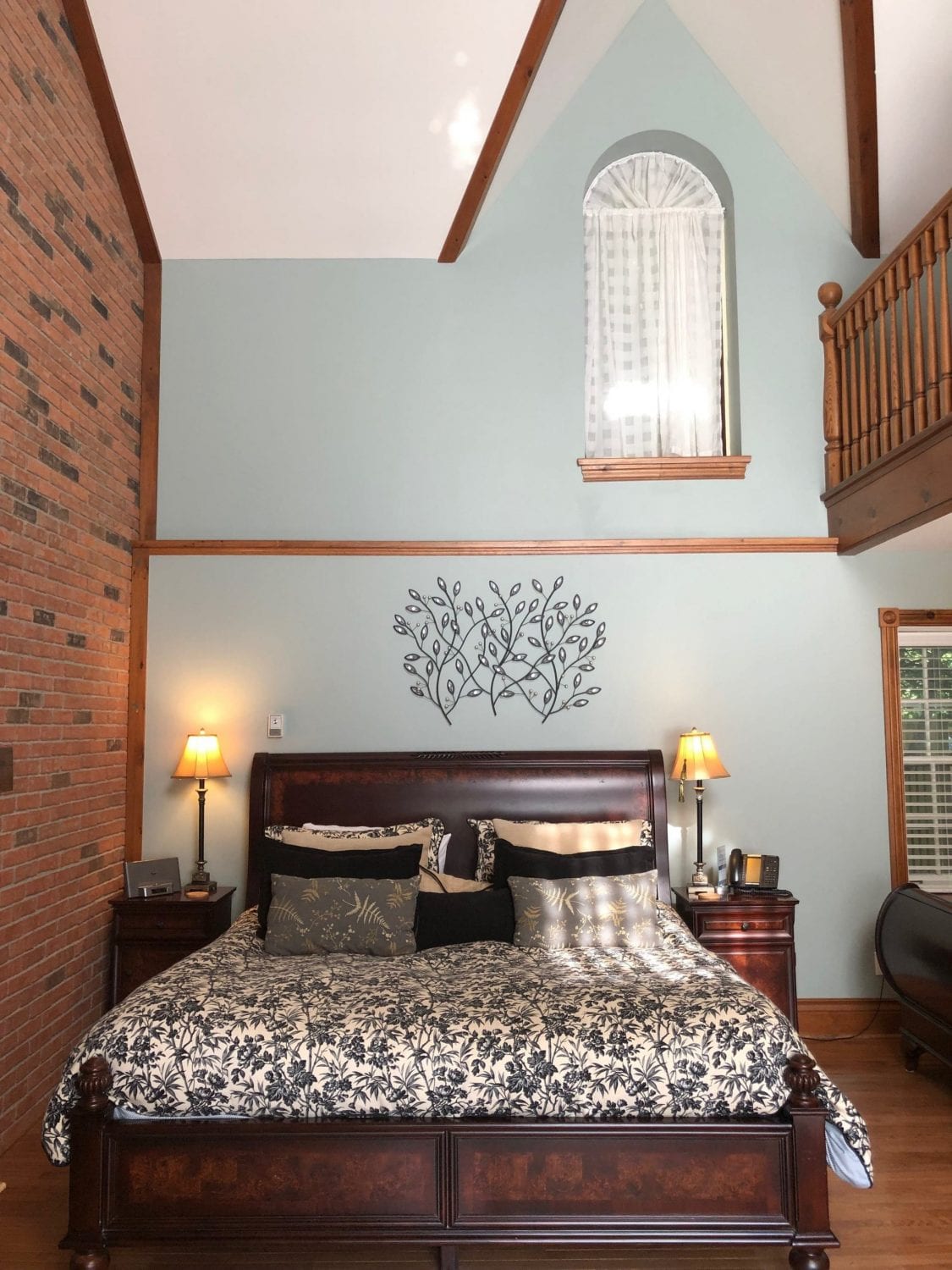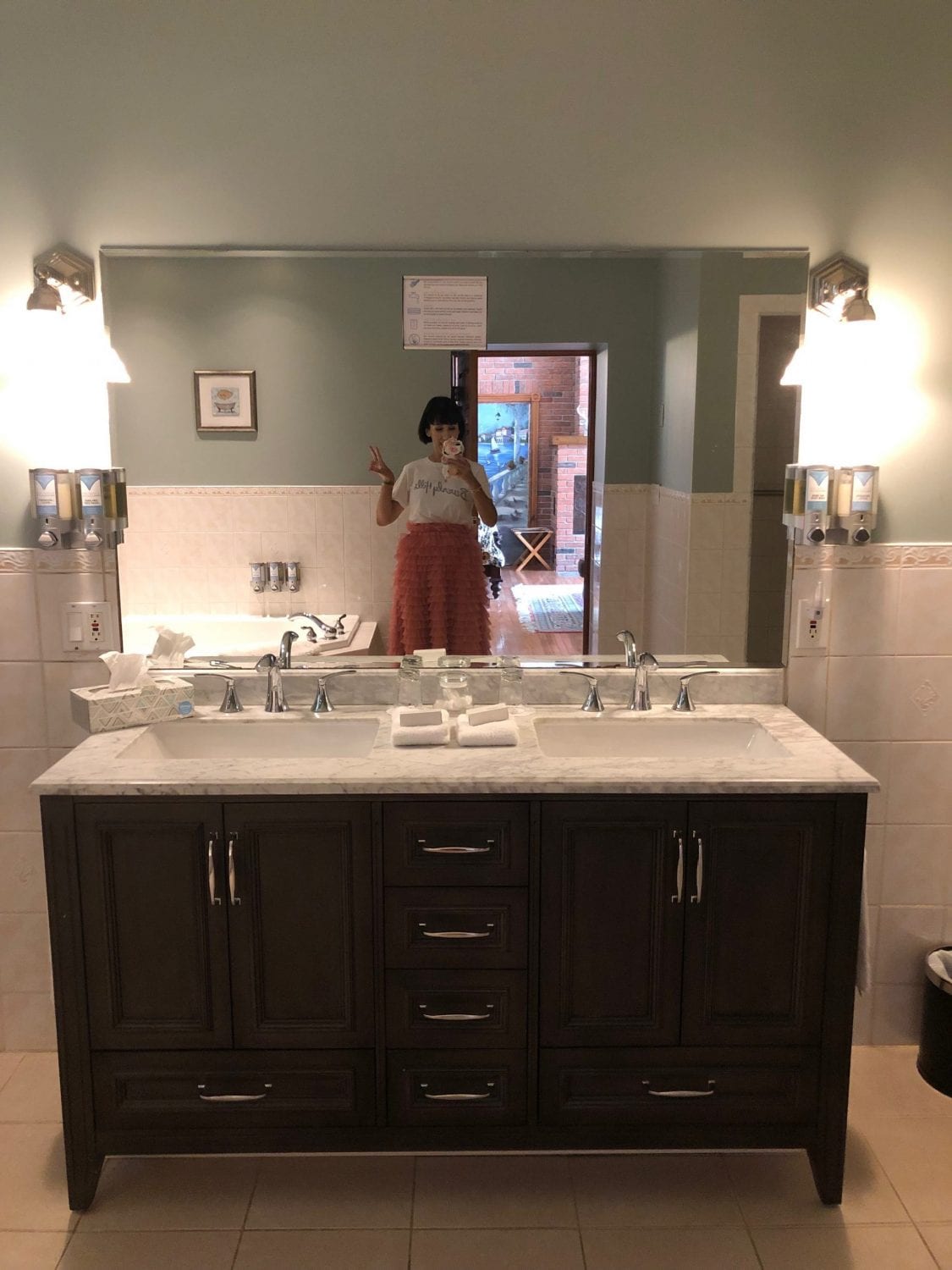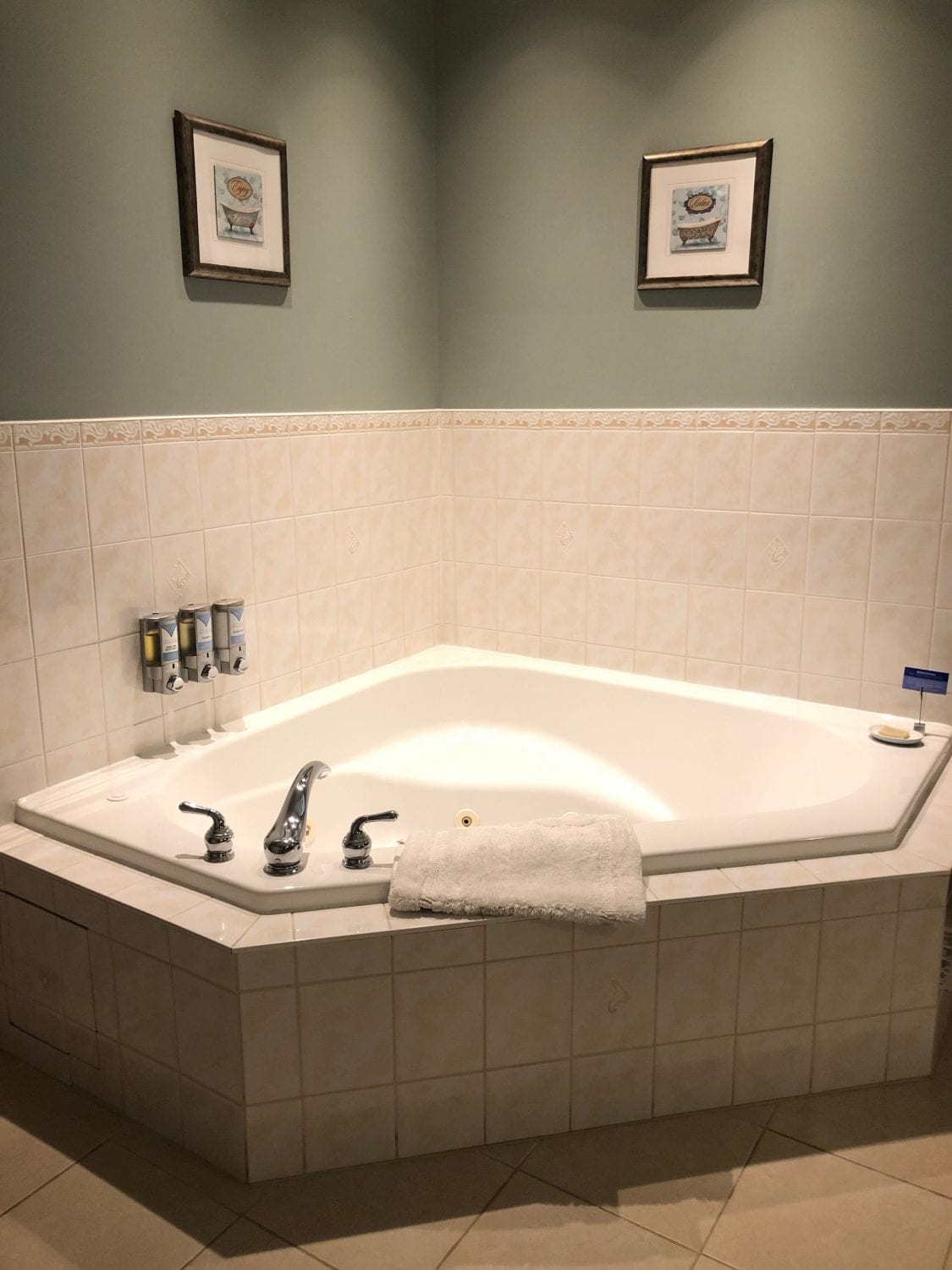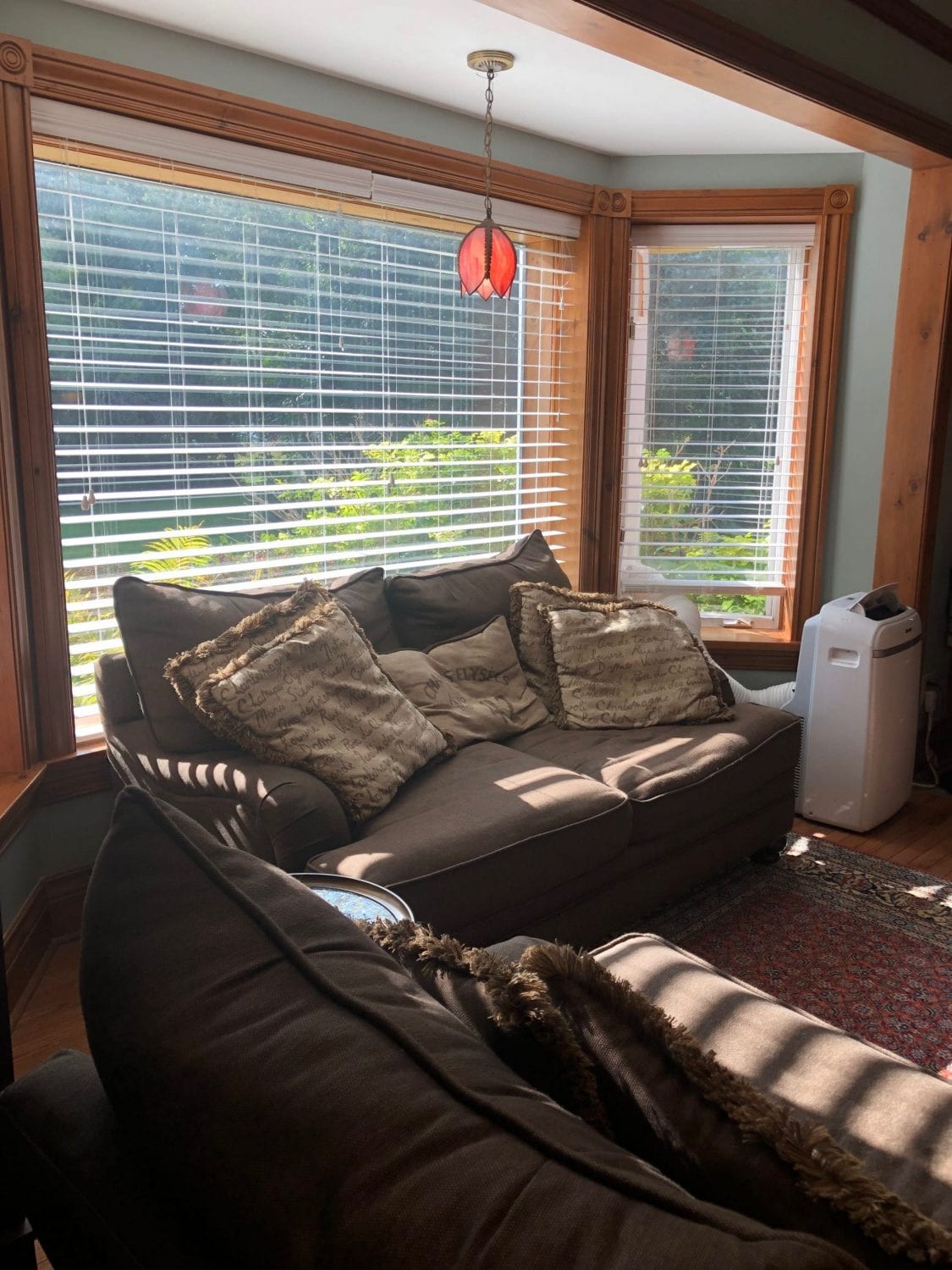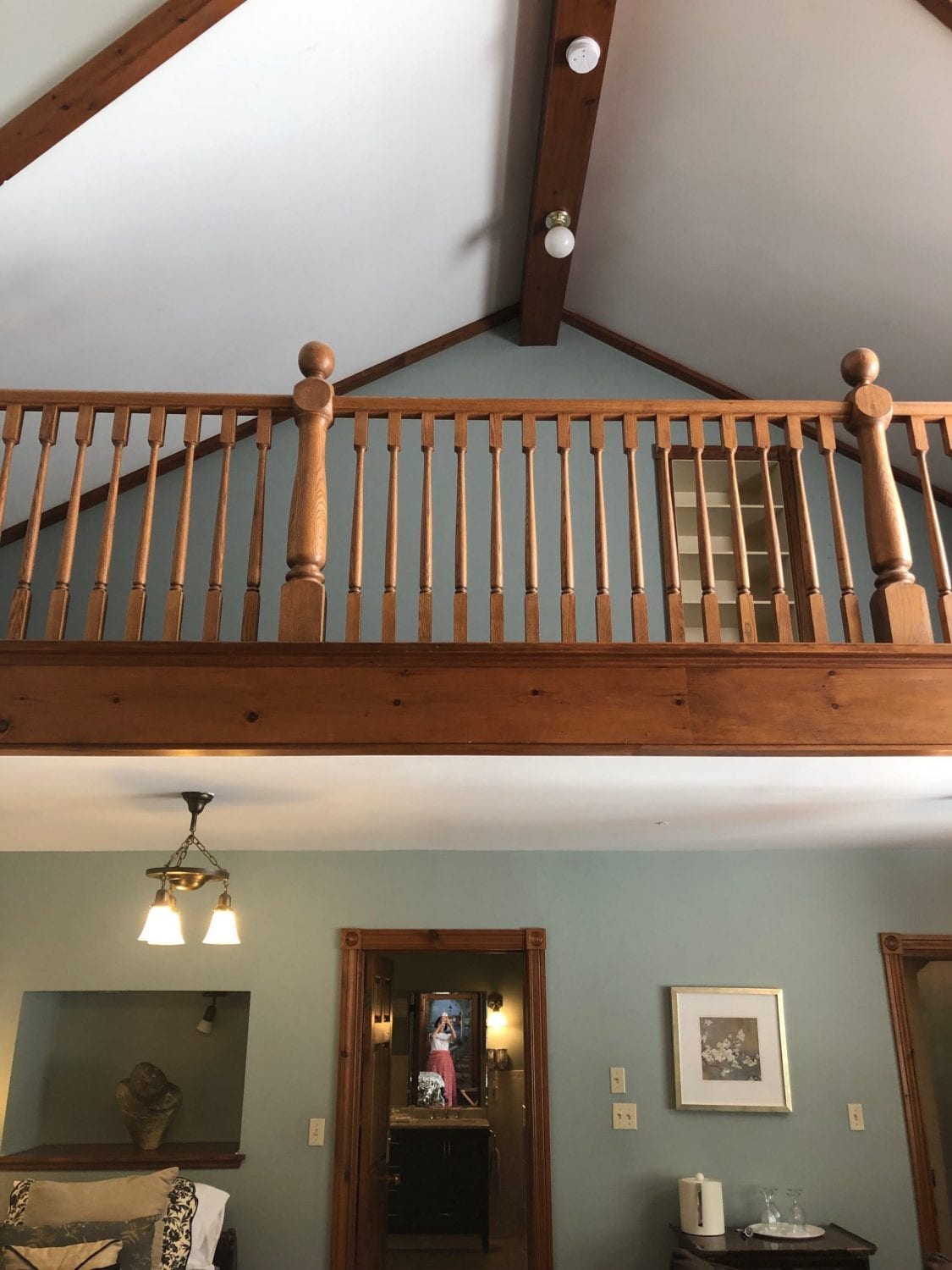 Escape from your everyday stress or unwind in Ste. Anne's Spa Fieldstone Grotto. Start your hydrotherapy treatment in the hot tub, which will help dilate blood vessels, reduce blood pressure and increase blood flow. By doing so, this helps cleanse the skin and release negative energy. If you're brave enough immerse yourself into the plunge pool for a few seconds (the longer the better). This will help to close your pores, flush out toxins, increase heart rate, and release endorphins. Finally, and maybe the most important part in your hot/cold/relax circuit, rest the body for 20 minutes.  I suggest the highly addicting Dr. W.W. Priddle Massage Chair Room. This is the perfect quiet area to help your cardiovascular system regulate itself, while getting a full body massage in one of their shiatsu massage chairs.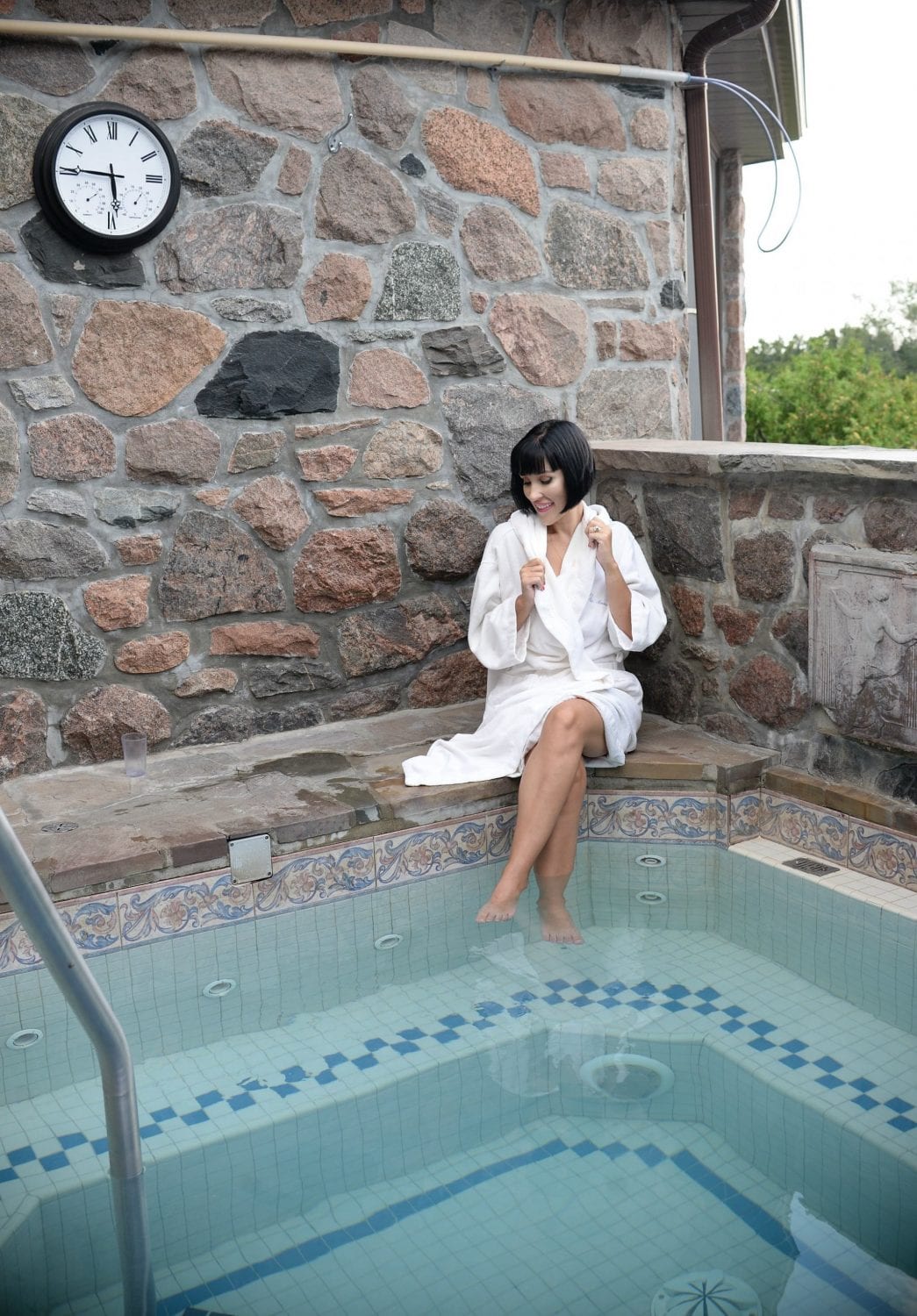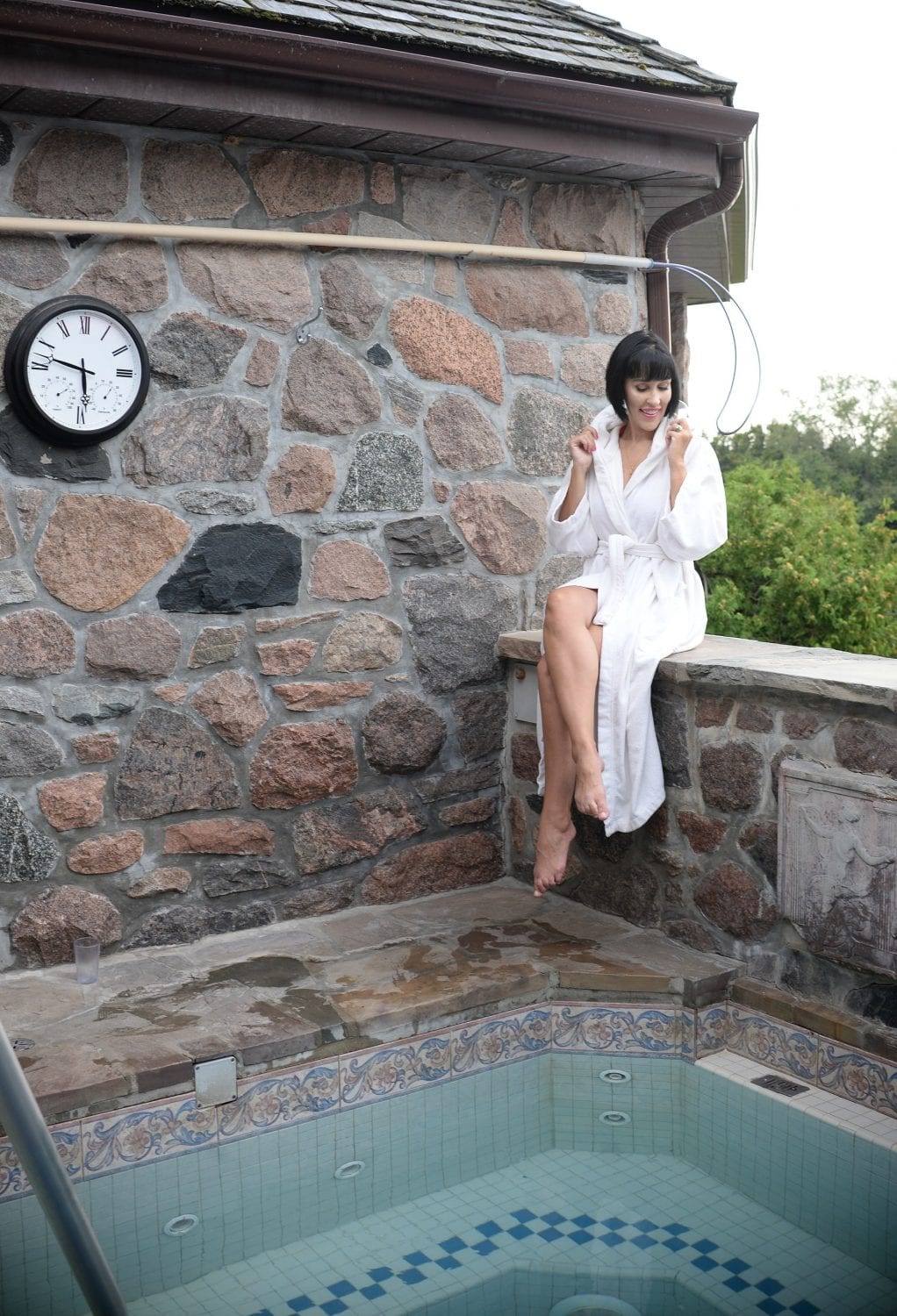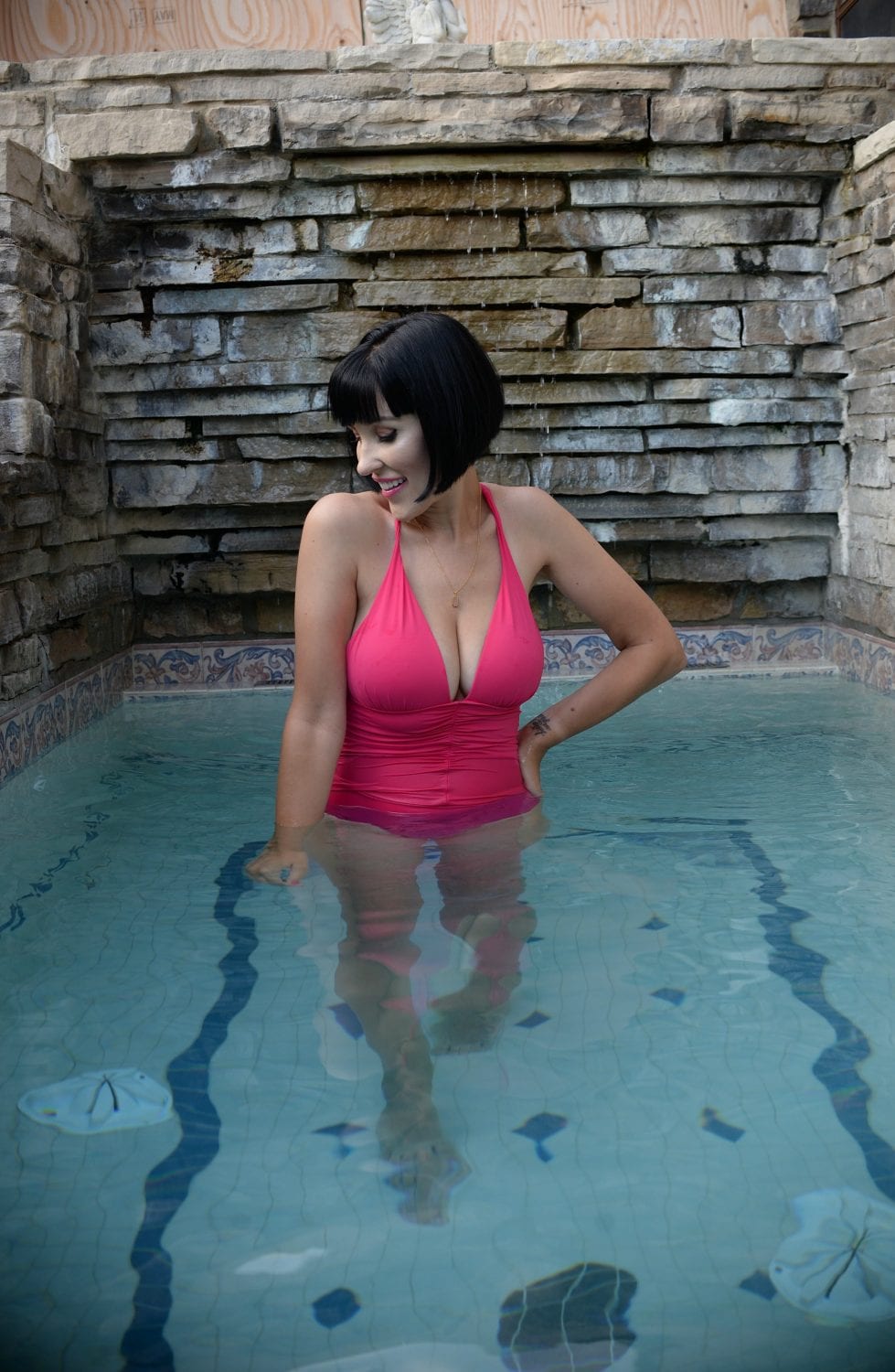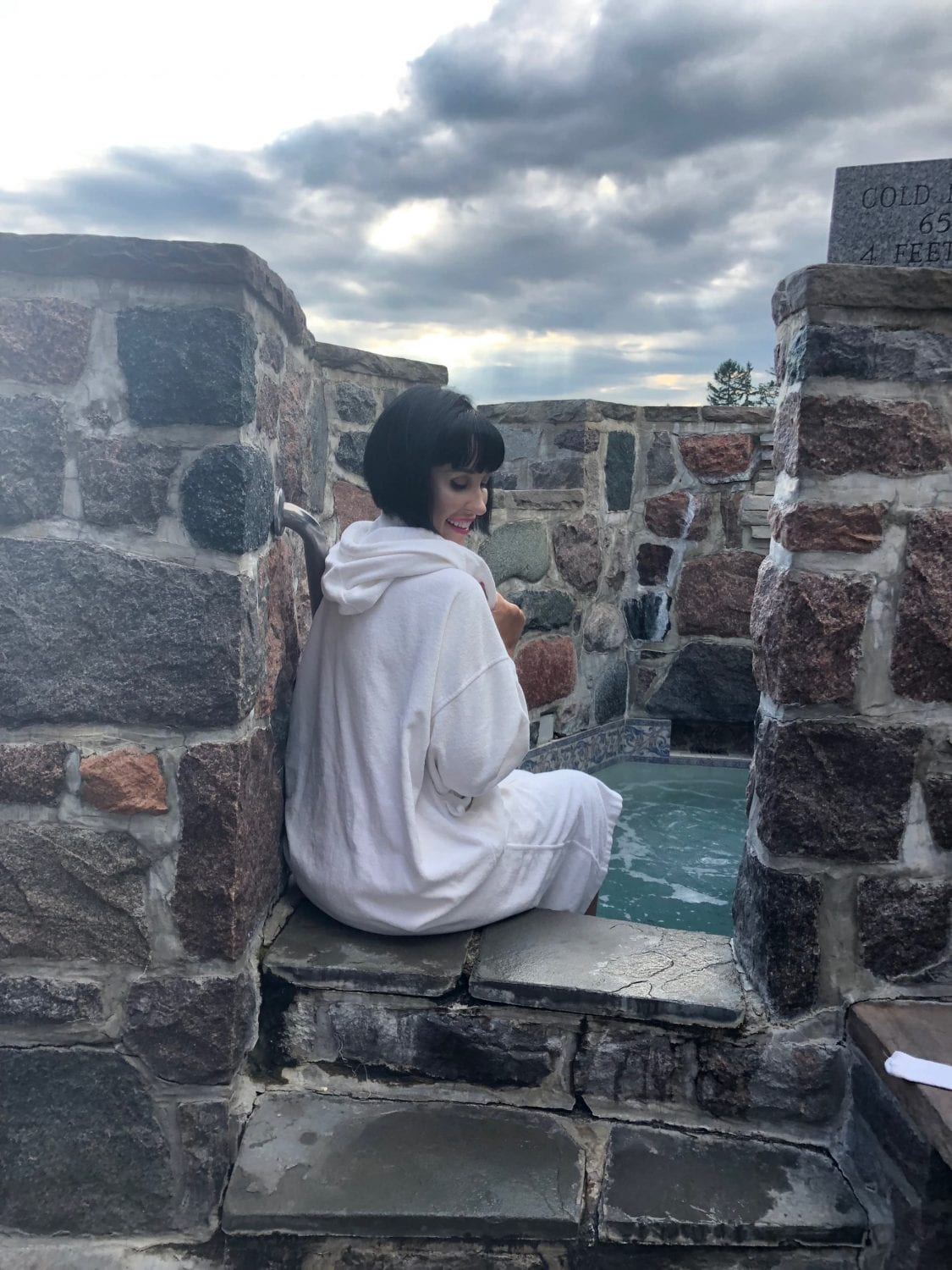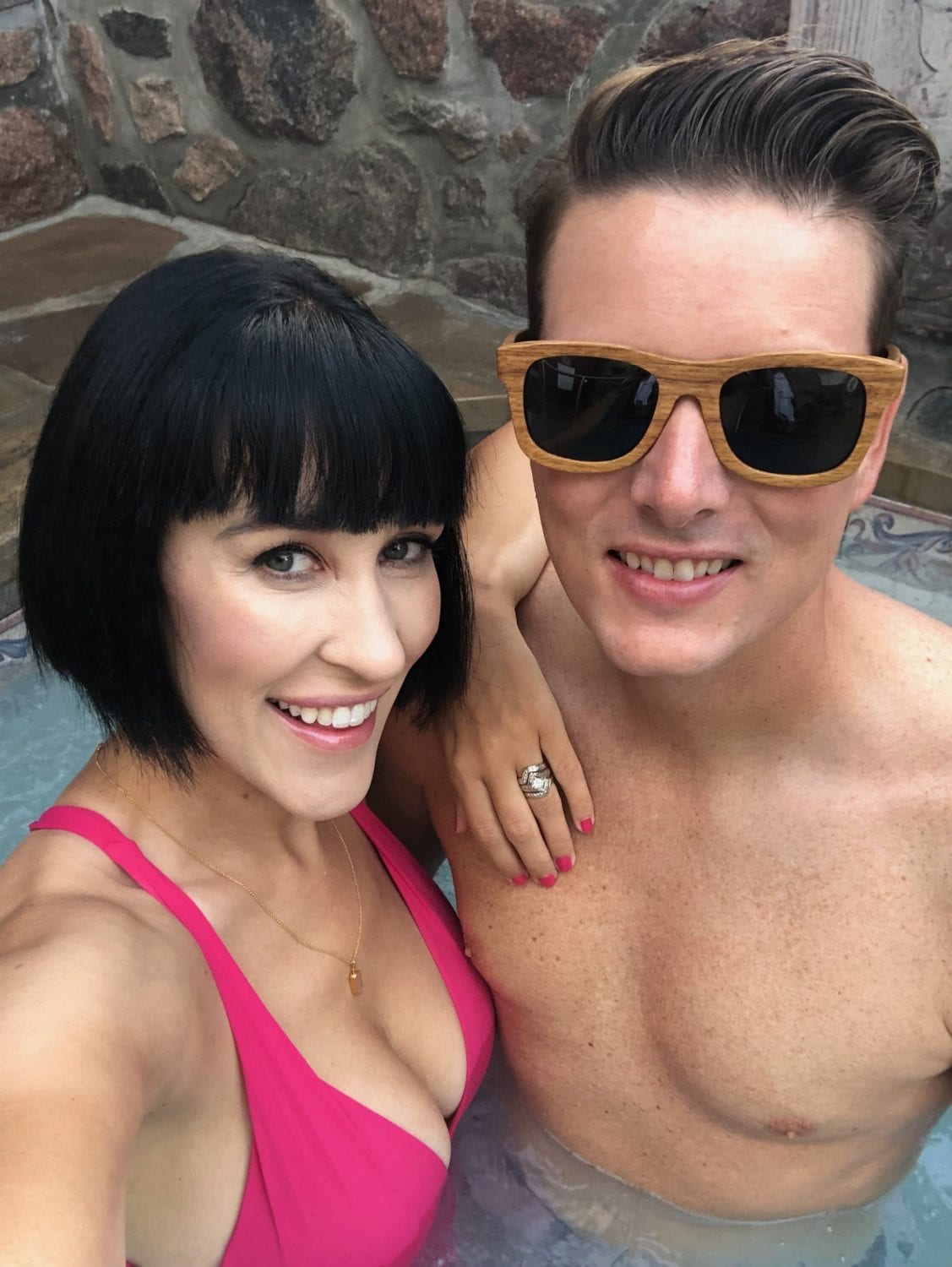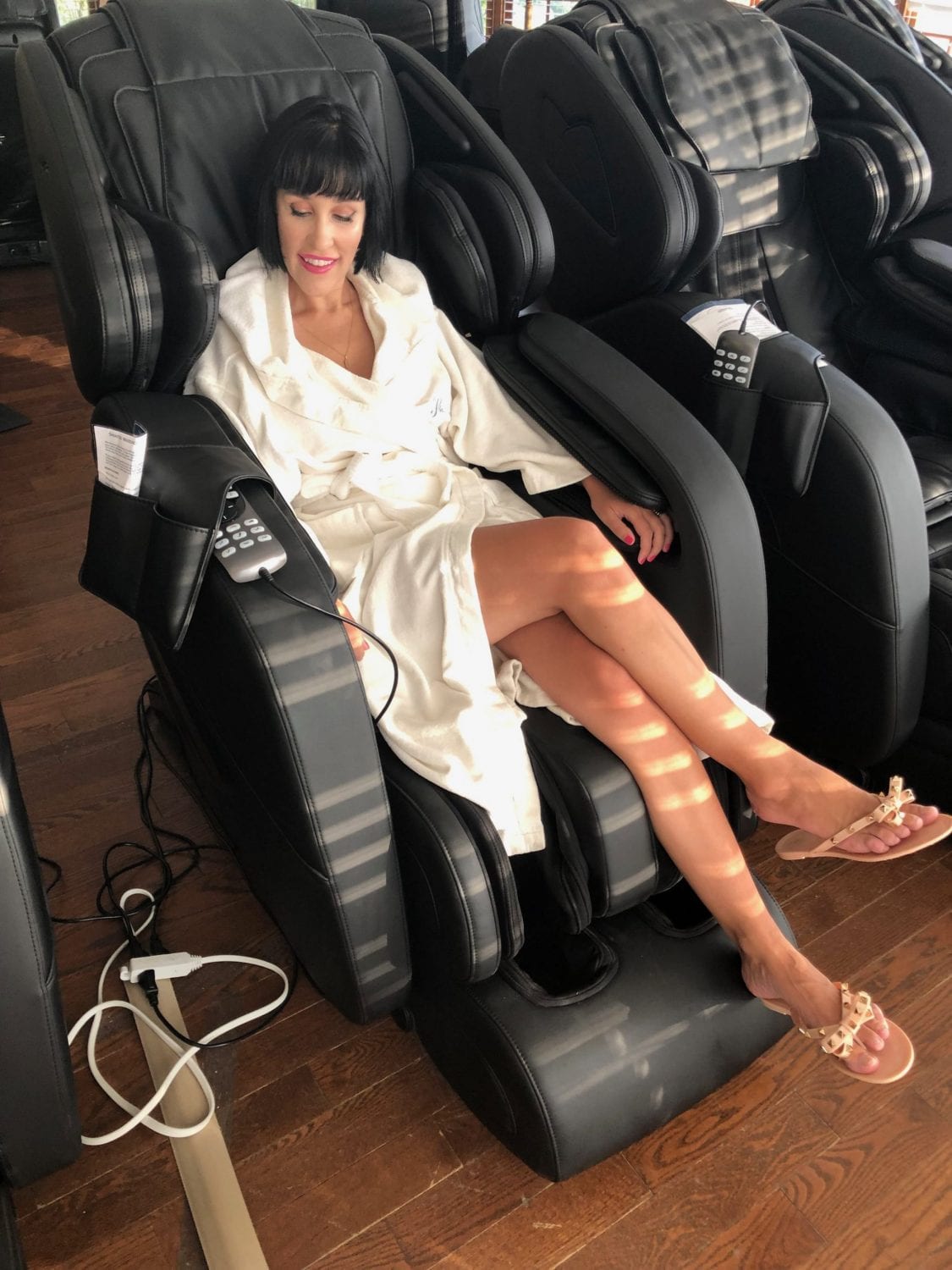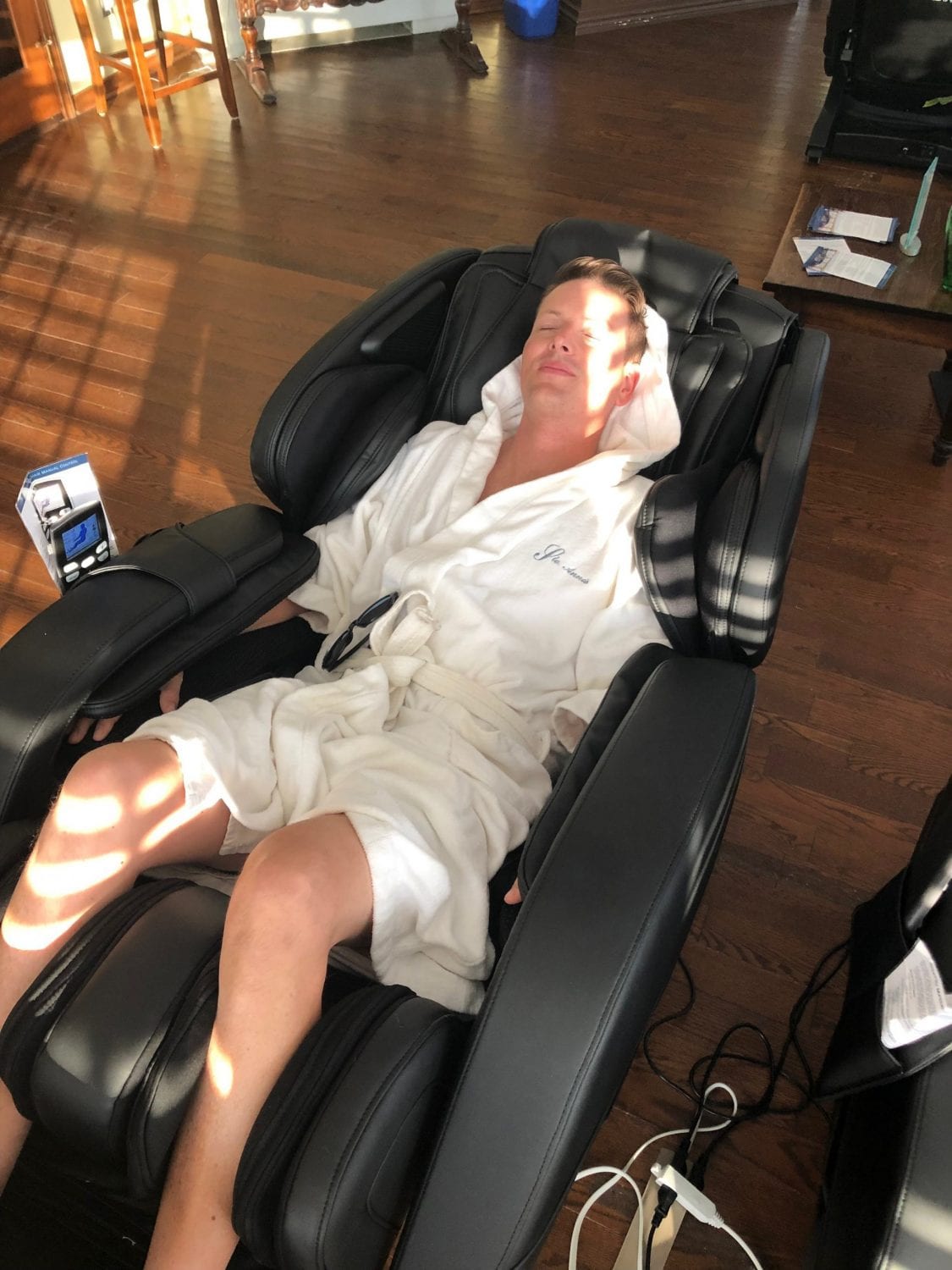 I want to say the Eucalyptus Steam room was my favourite, but I honestly loved all the facilities. It's infused with pure essential oils, which is a natural immunity booster, so you leave feeling better than when you walked in. The steam itself offers amazing therapeutic effects, as it nourishes us with warmth, helps us relax and release tension. Practising yoga can help you find your inner balance and strength, so be sure to sign up for one of their yoga classes. Whether its Yoga Nidra, Gentle Yoga or Intermediate Yoga, focusing on movement, connected with deep breathing will enhance your mind and bring awareness to the present. There's also stretching classes, meditation classes or even private fitness classes to take part in. Literally something for everyone.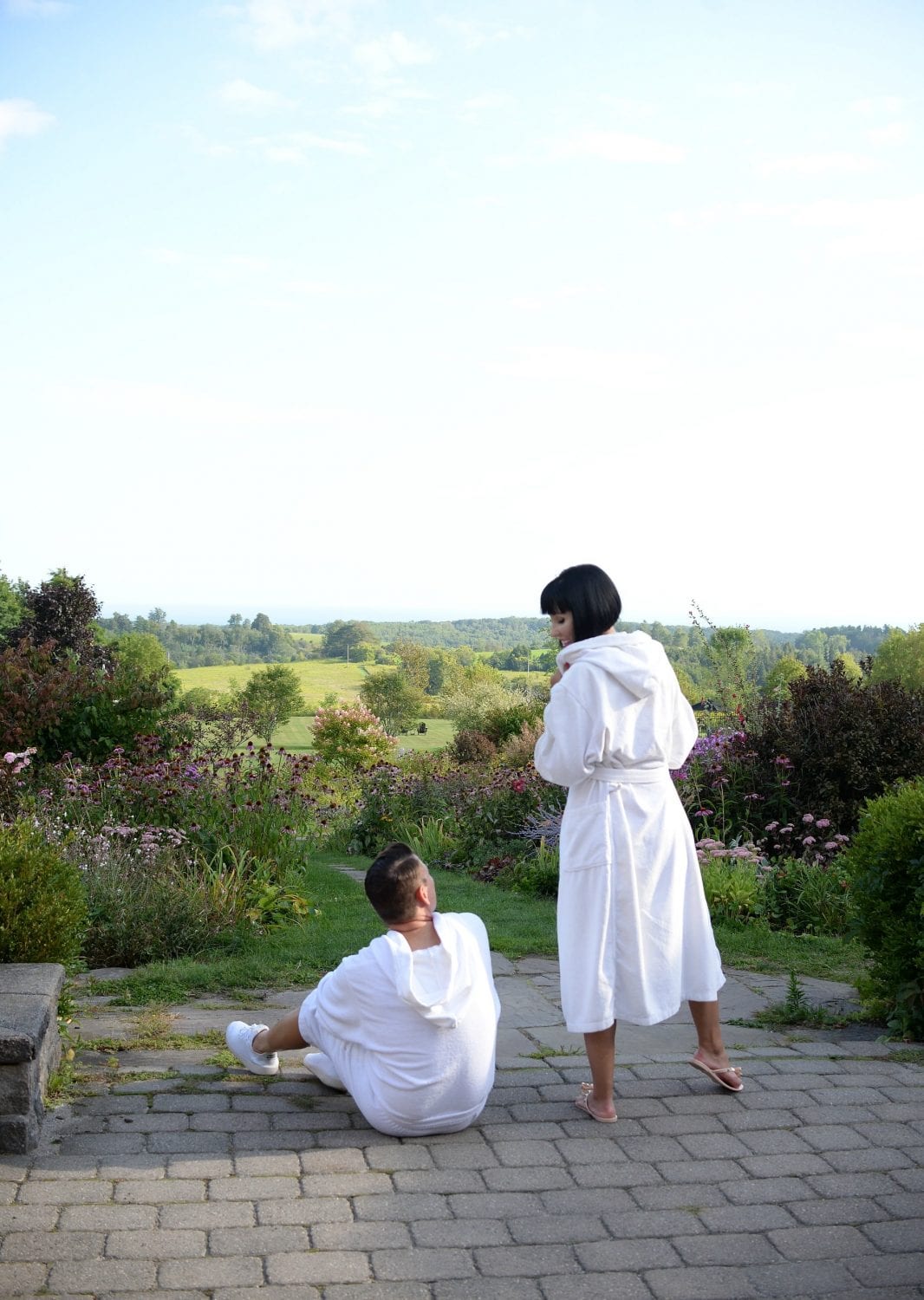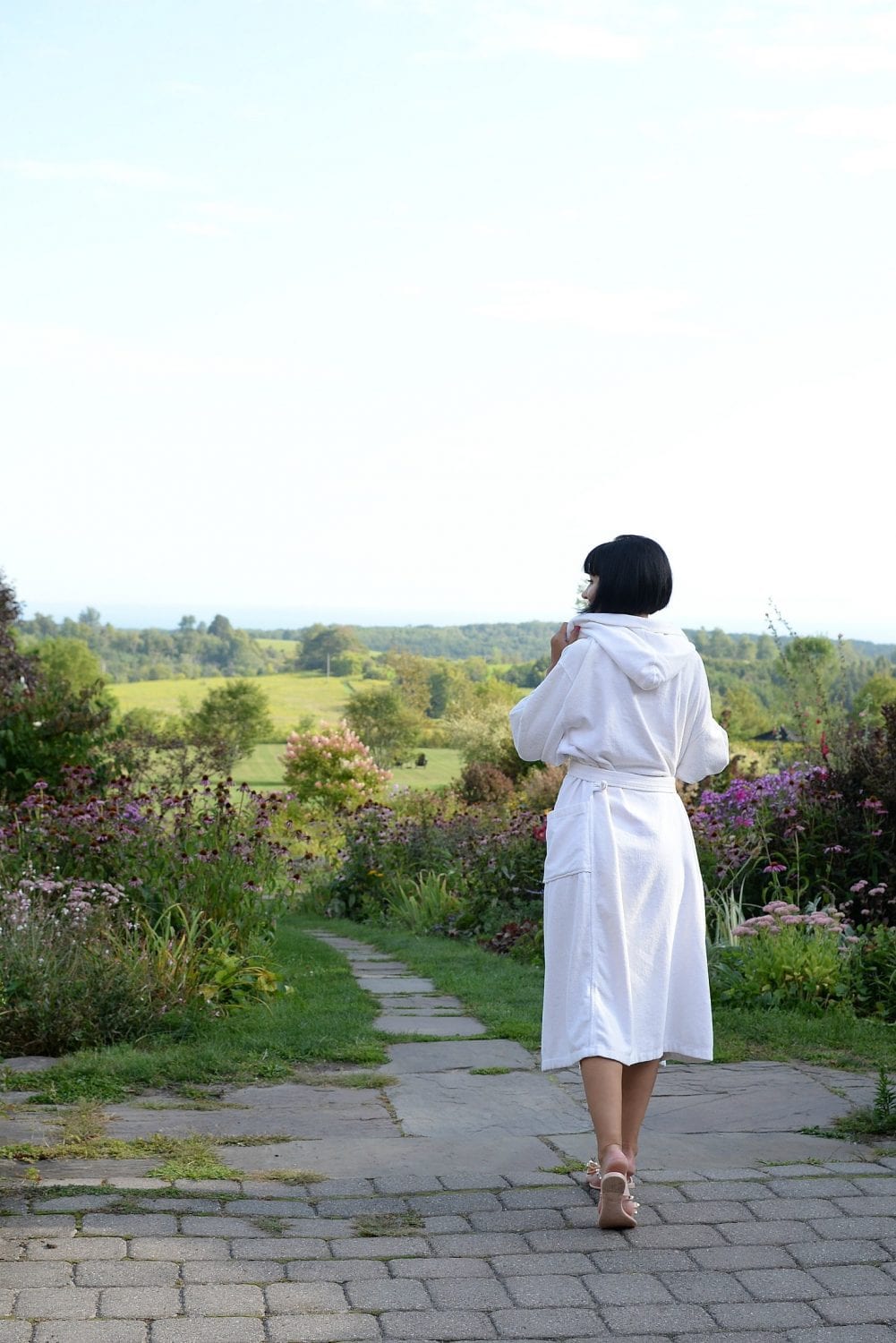 Be sure to take a Garden Tour where you'll discover their brand-new meditative labyrinth, roses, perennials and even the kitchen gardens. The Farm Tour, and a personal favourite, allows you to experience all the animals on the farm. Spend the afternoon at the Ste. Anne's Stables meeting and feeding the horses and cows.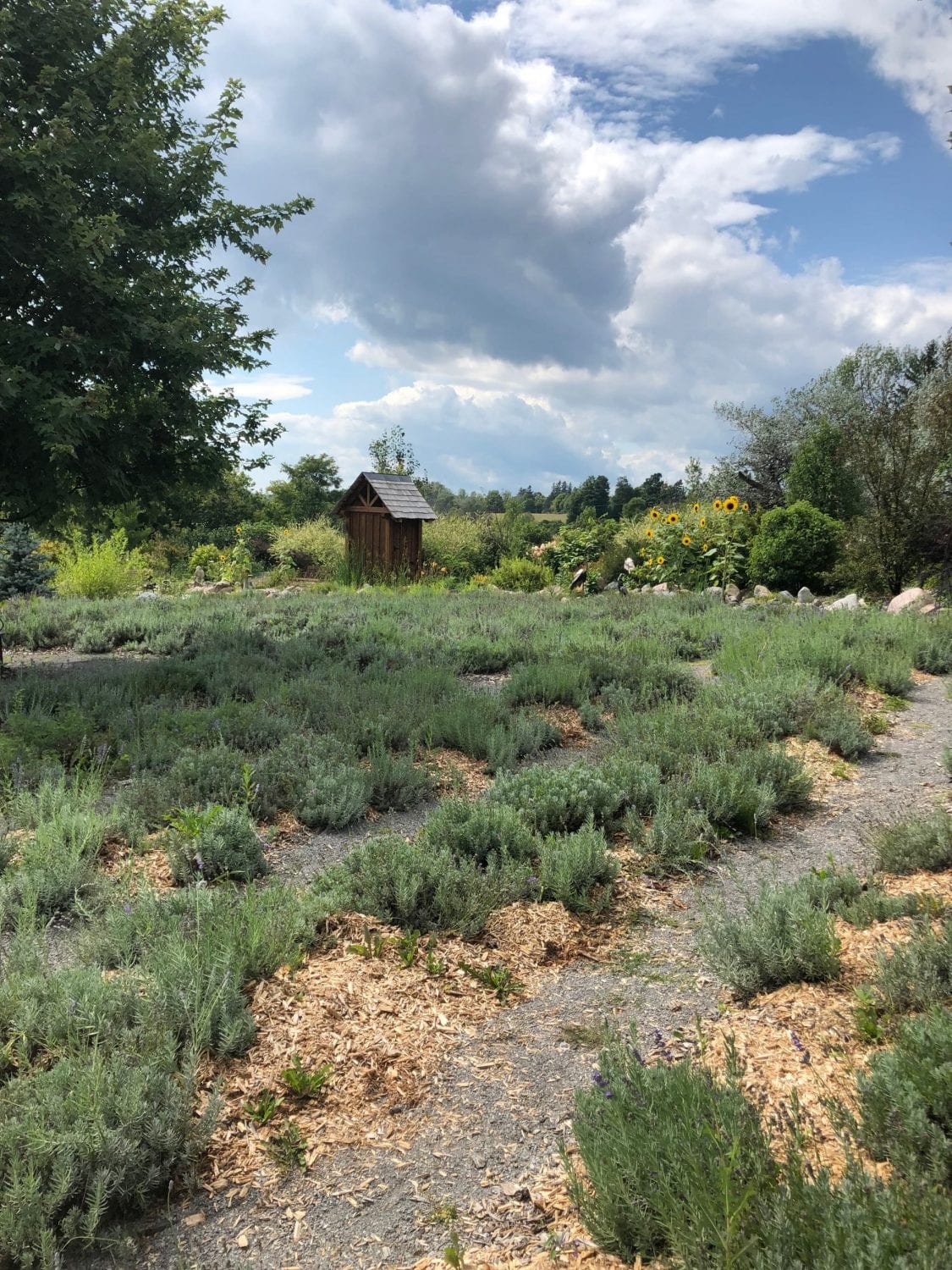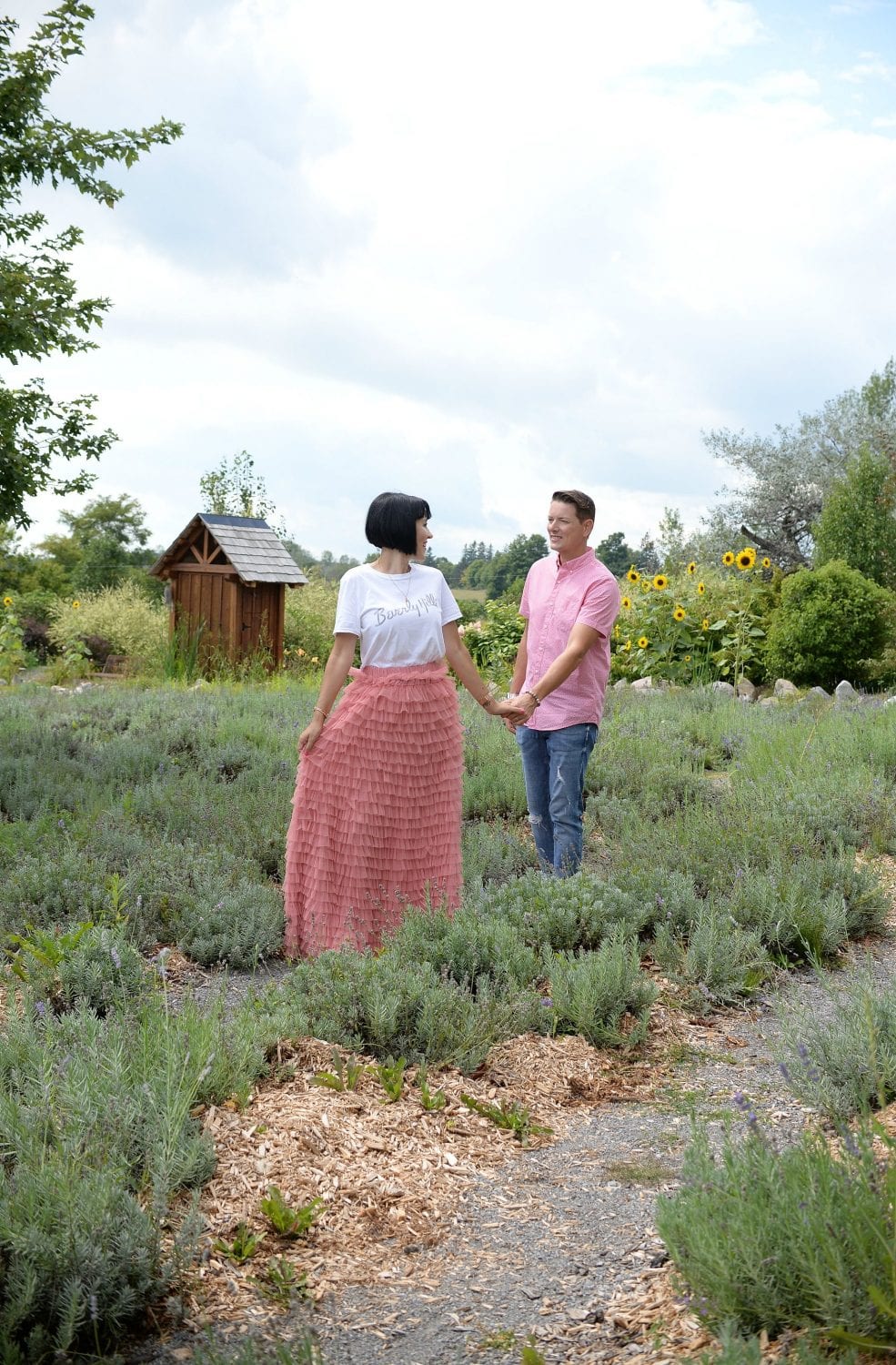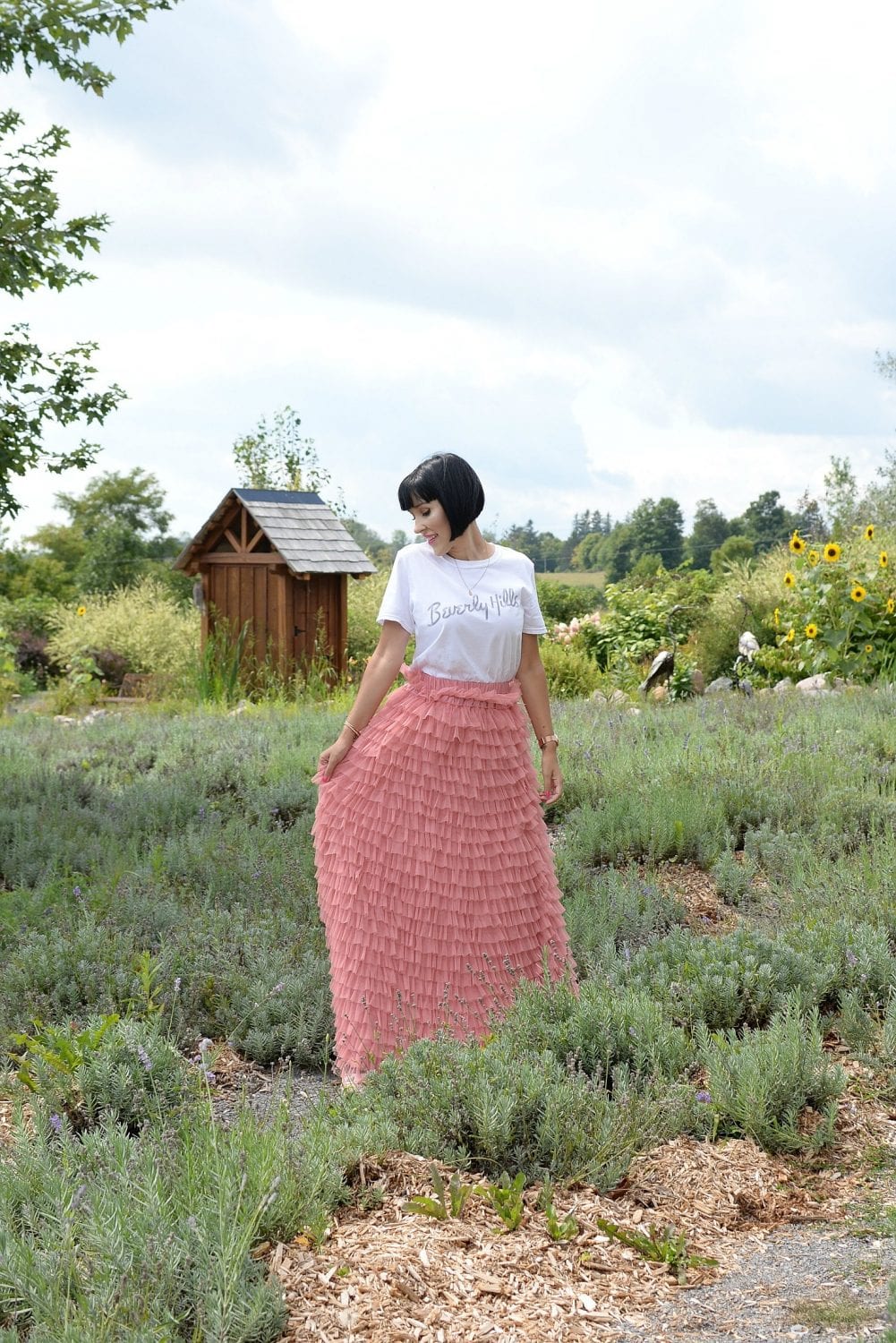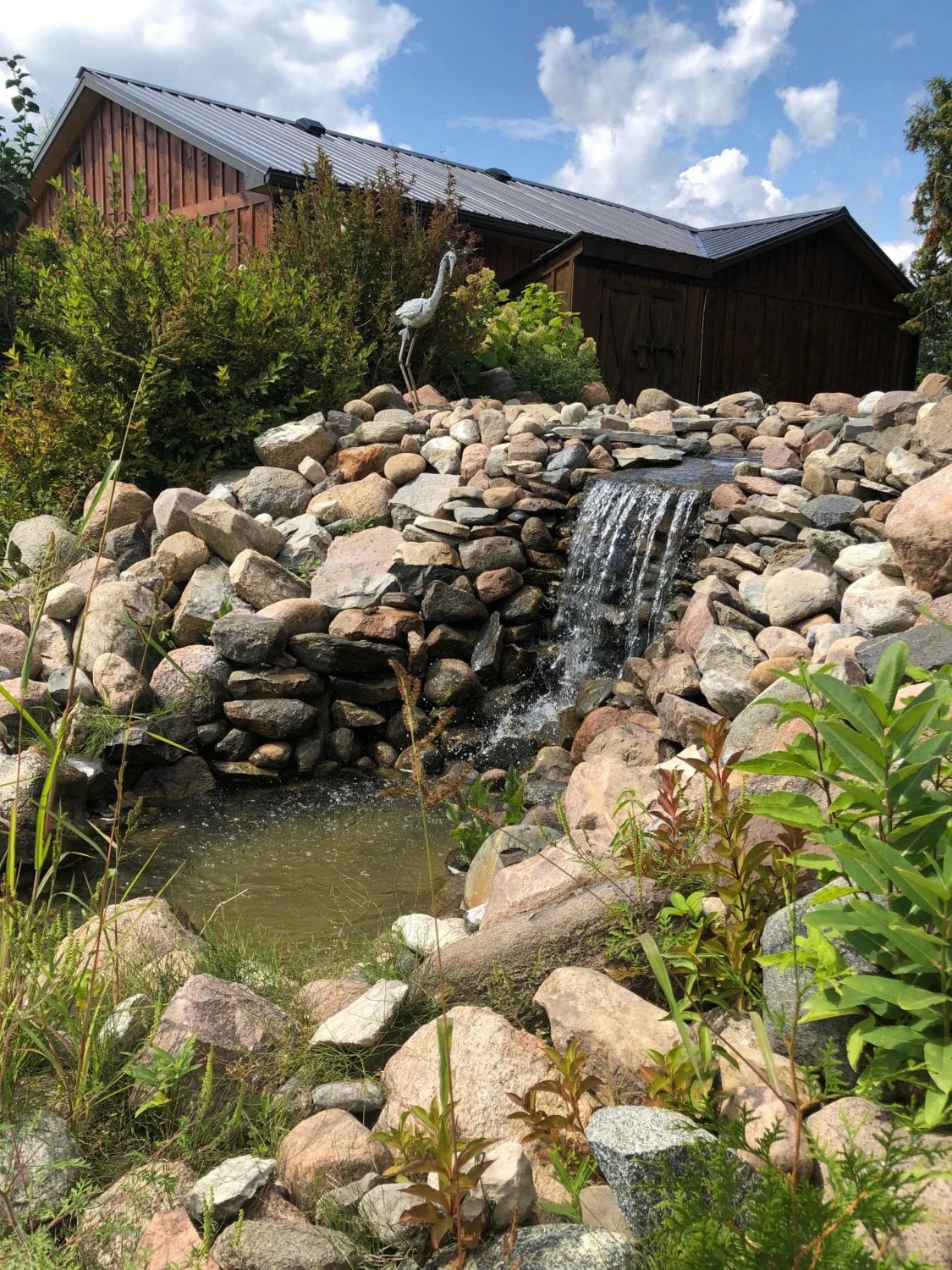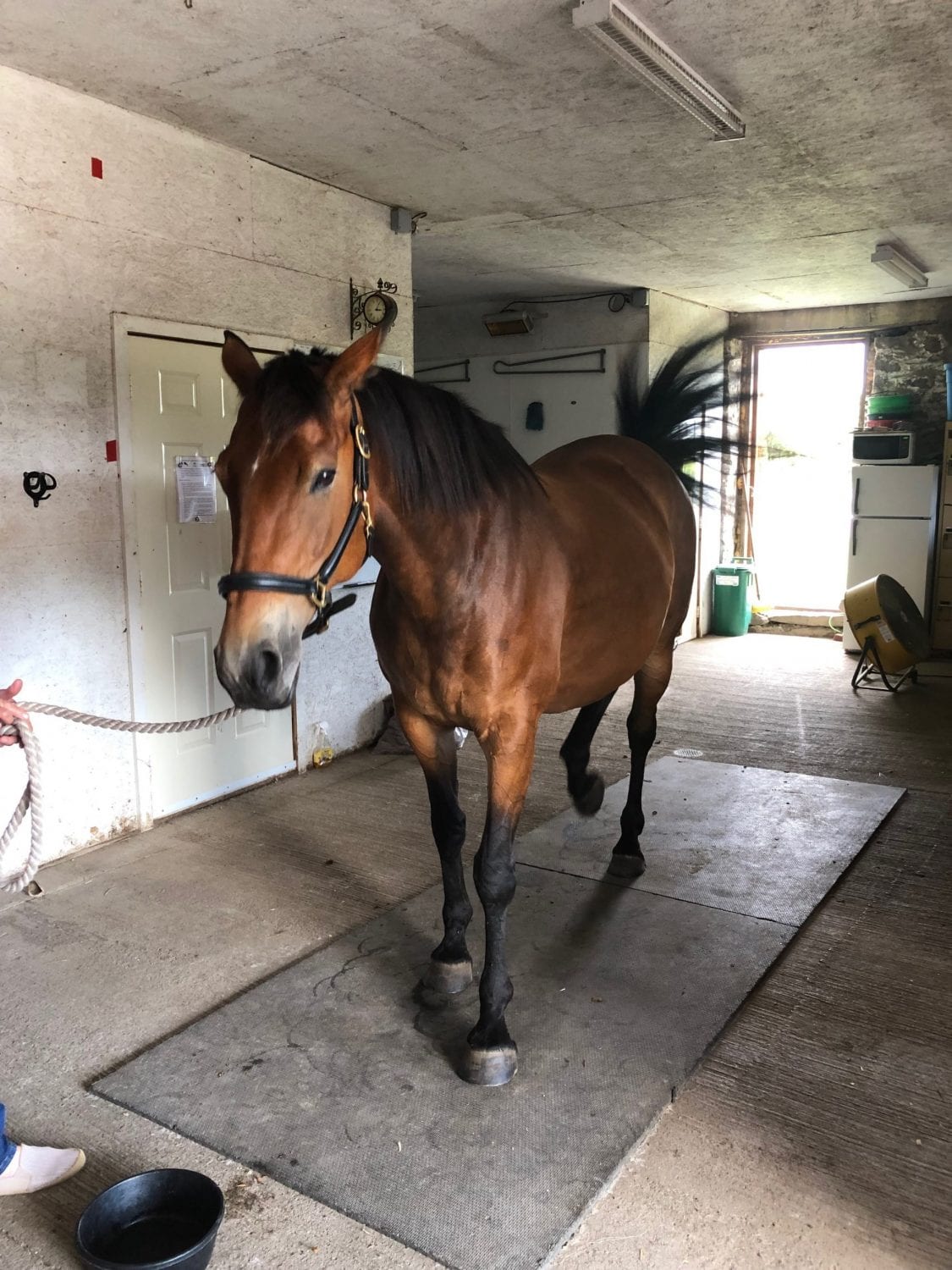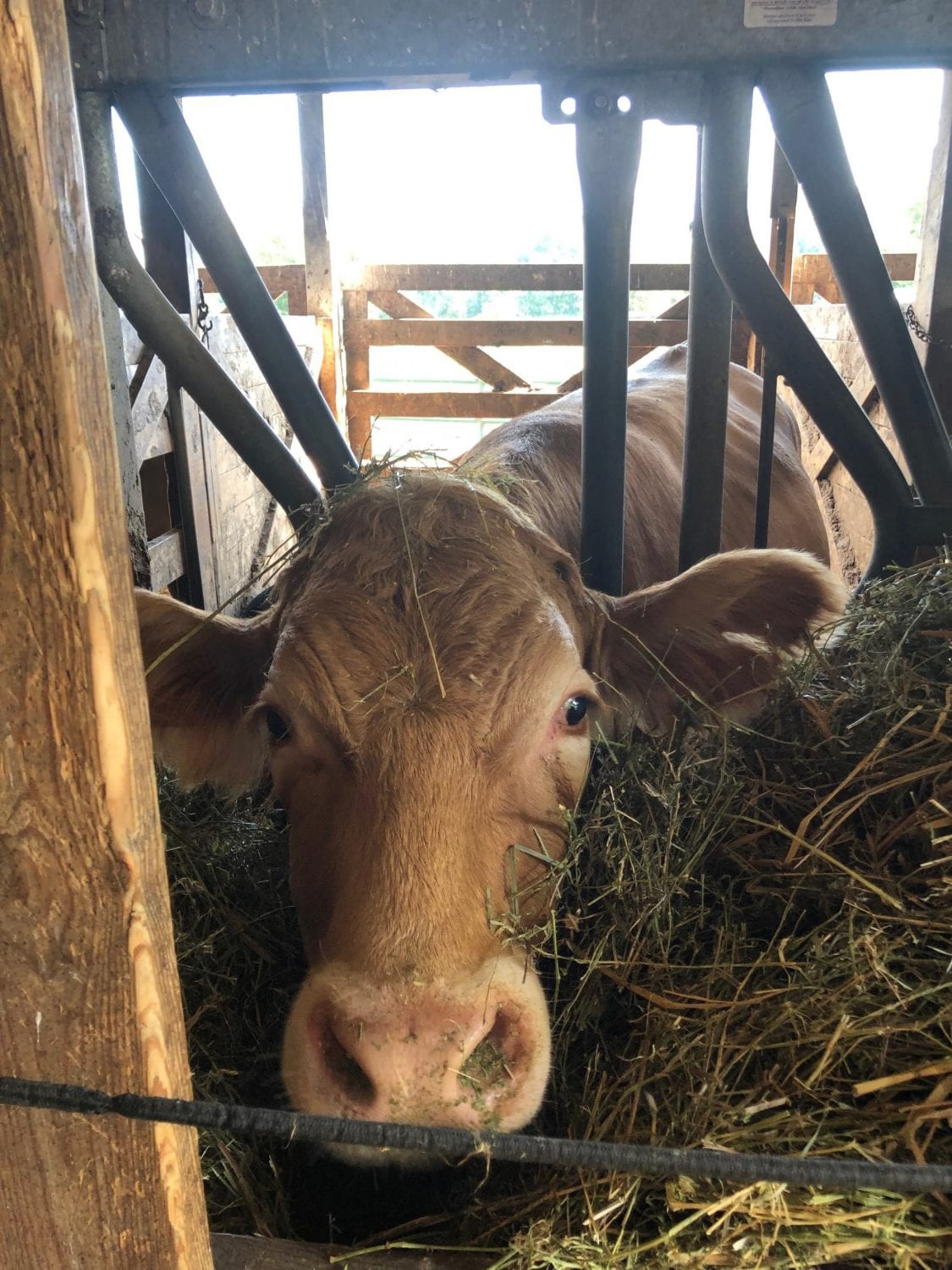 As for the spa itself, Derek and I indulged ourselves in the Couples Swedish Massage. The spa prides itself on bringing the power of healing to the world through human touch. I couldn't agree more. In fact, it might have been the best massage I've ever had. Although Derek and I didn't talk much, there was something incredibly romantic being right beside each other throughout our entire treatment. We each got to pick out our own personalized blends of pure plant and flower extracts that are blended into our massage oils to help capture the mood, while easing pain and increasing joint mobility. From Body Wraps and Stone Wraps, to Massages and Hot Stone Massages, to Facials and Hand and Foot Treatments, there's no shortage of options. The possibilities are endless.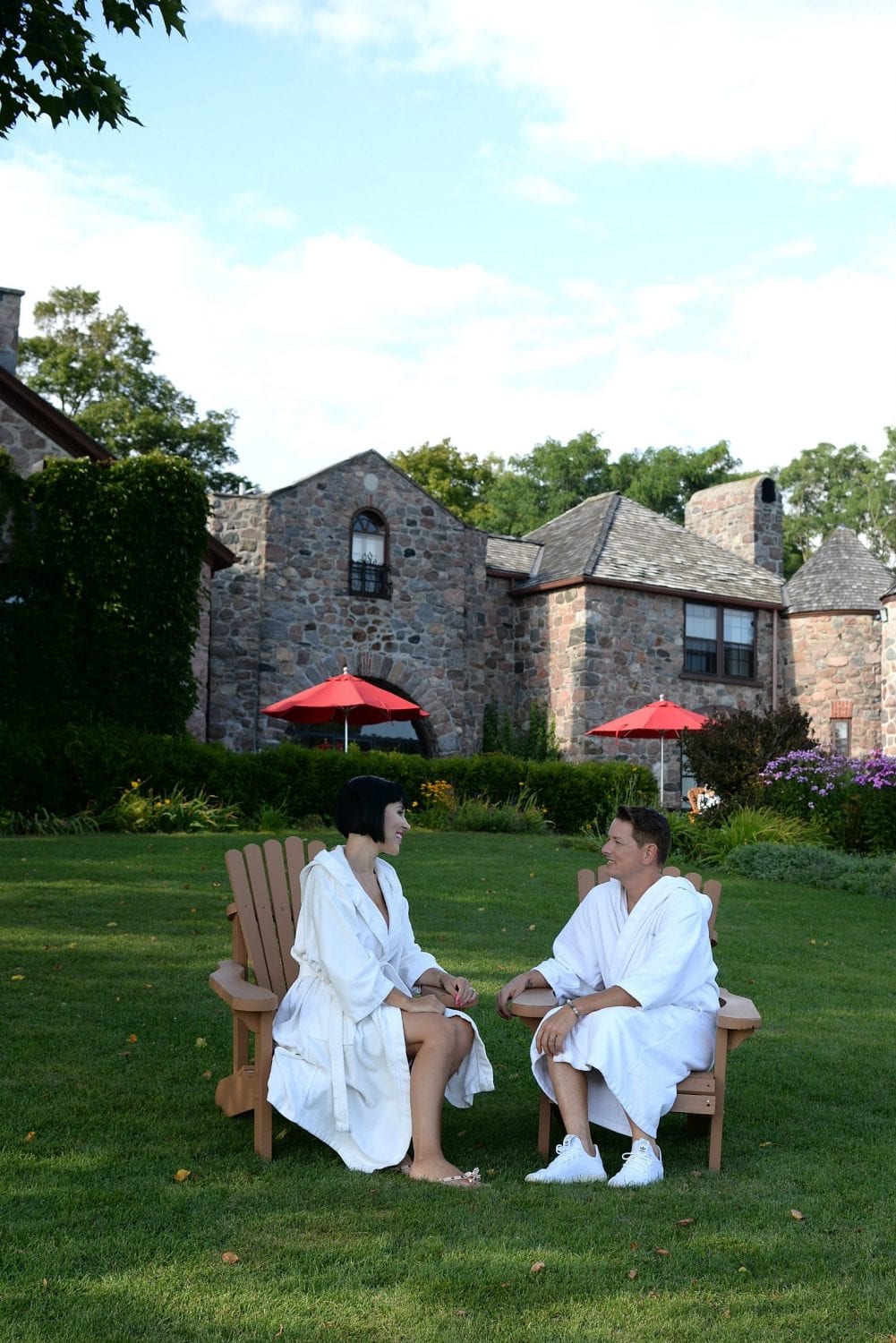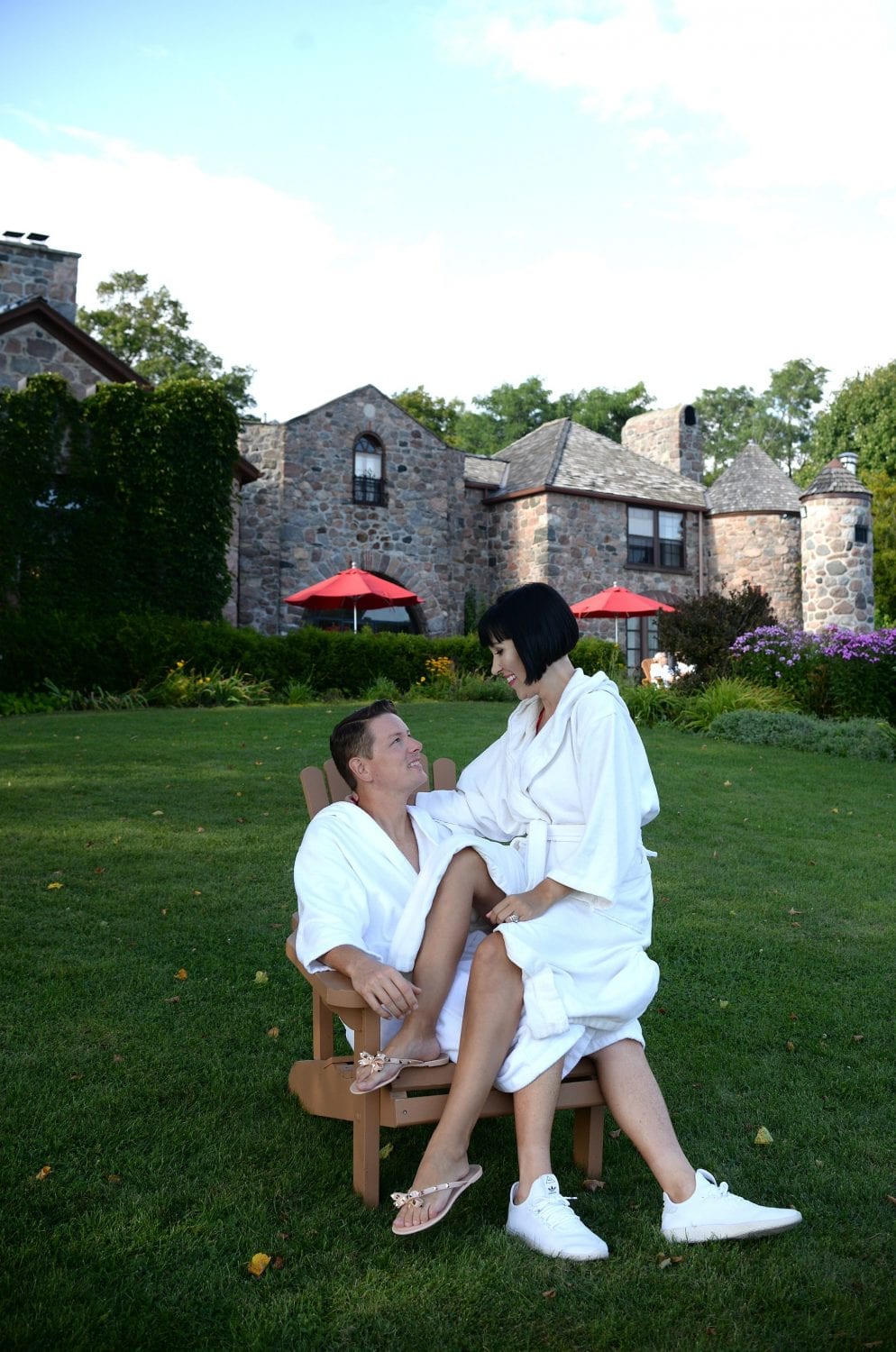 Where do I start with the food? I'm not great at explaining my food choices, so I'll let the photos speak for themselves. Rest assured, everything is topnotch, including the afternoon tea, 4-course dinner, breakfast and a 3-course lunch (all of which are included in your package). Afternoon tea consists of a wide variety of tiny treats, including sandwiches, cheese and crackers, alongside sweets and fresh fruit. Your dinner begins with an amuse-bouche, your choice of appetizer, main entrée (anything from duck, Cornish hen, salmon filet or even a vegetable ratatouille), and then they spoil you with a decadent dessert. As for the breakfast, it's not your typical toast and egg menu, the selections were out of control and it may have taken us 20 minutes to decide. Everything was mouth-watering to say the least. Finally, we ended our trip with a late lunch. We had our choice from a large selection of different fresh salads, soups and sandwiches. Speaking from a vegetarian standpoint, I couldn't believe how many vegetarian and vegan options they offer. We're talking 50% of the menus cater to those with dietary restrictions, including several gluten-free and dairy-free options. This is so refreshing to see.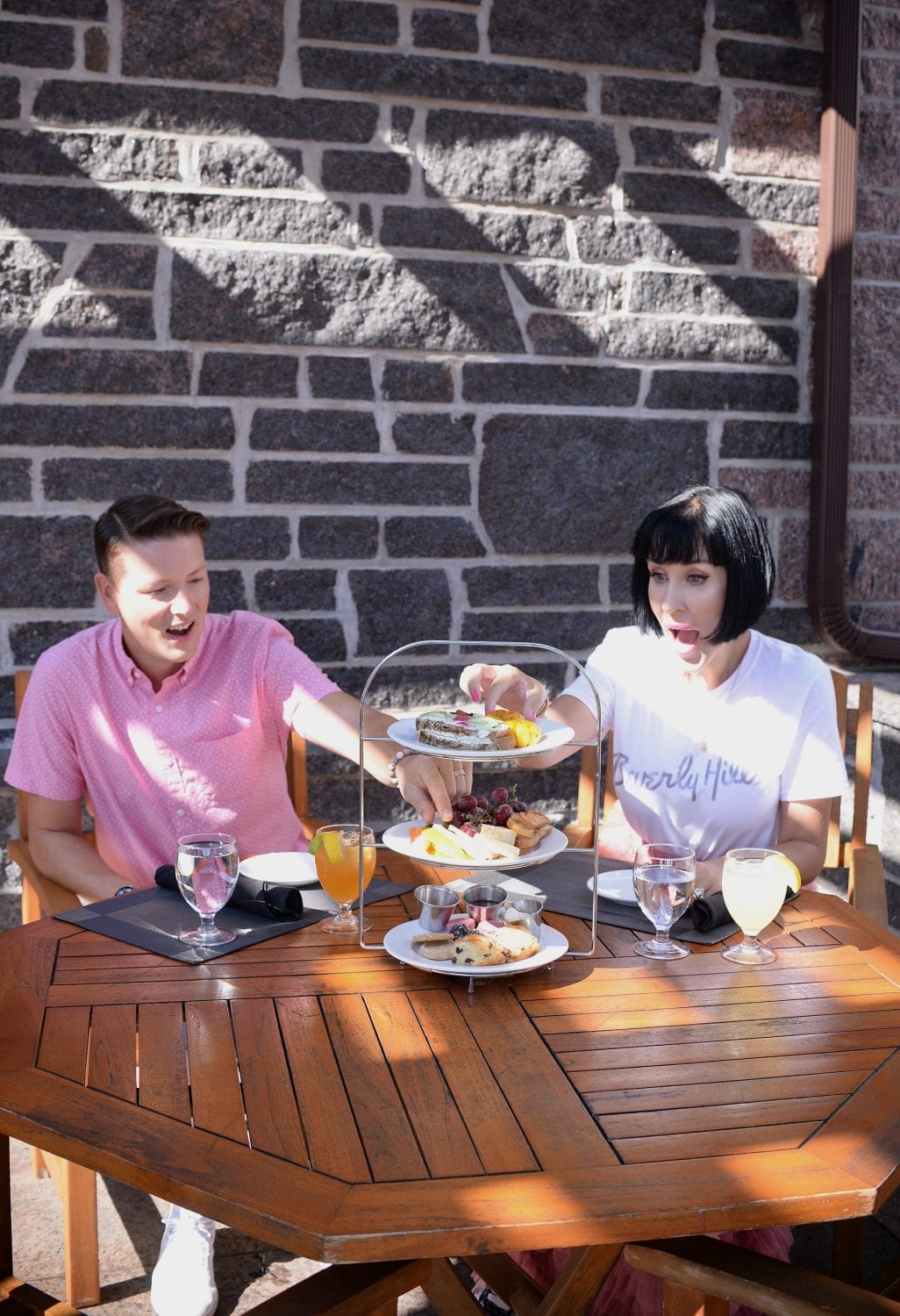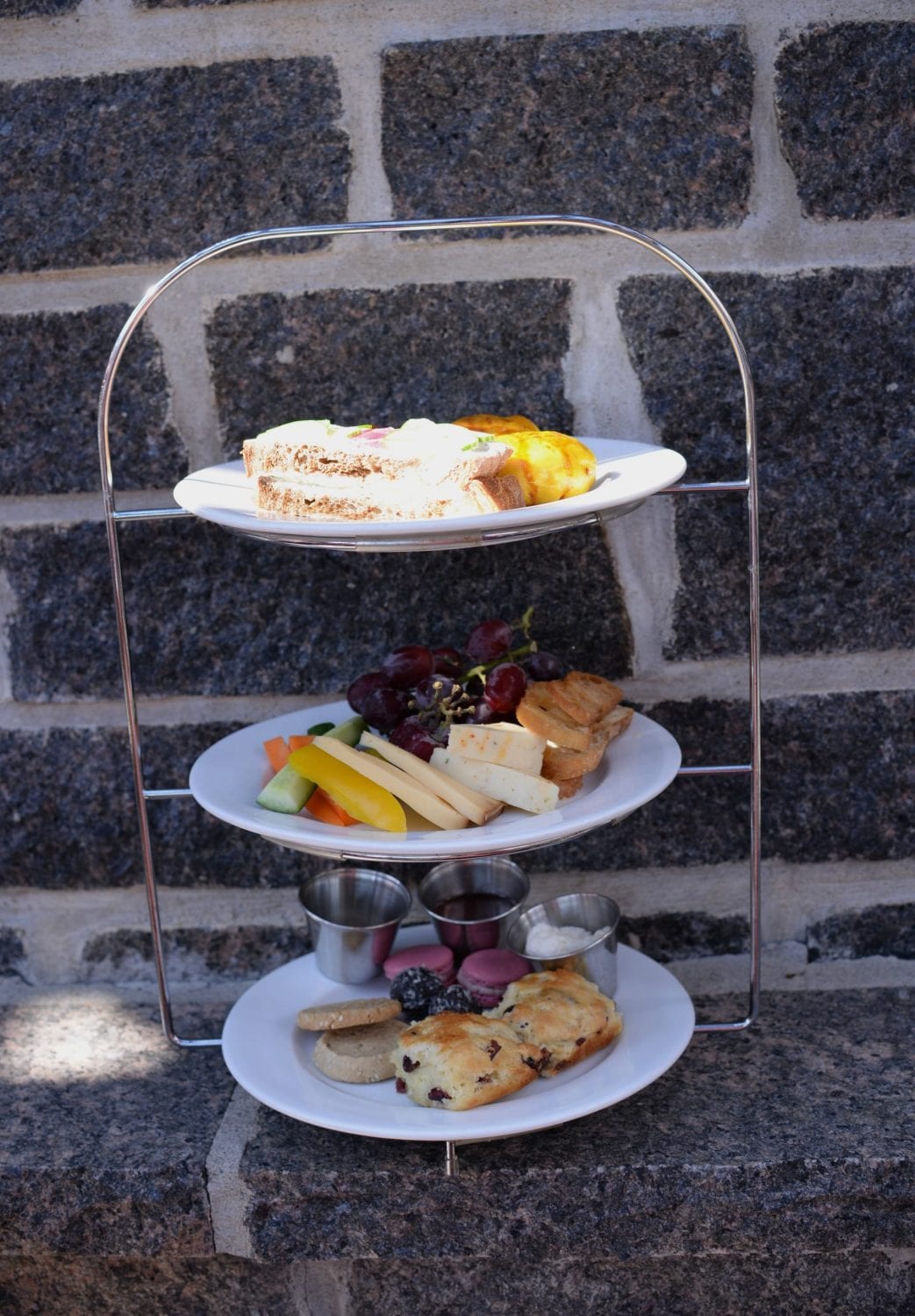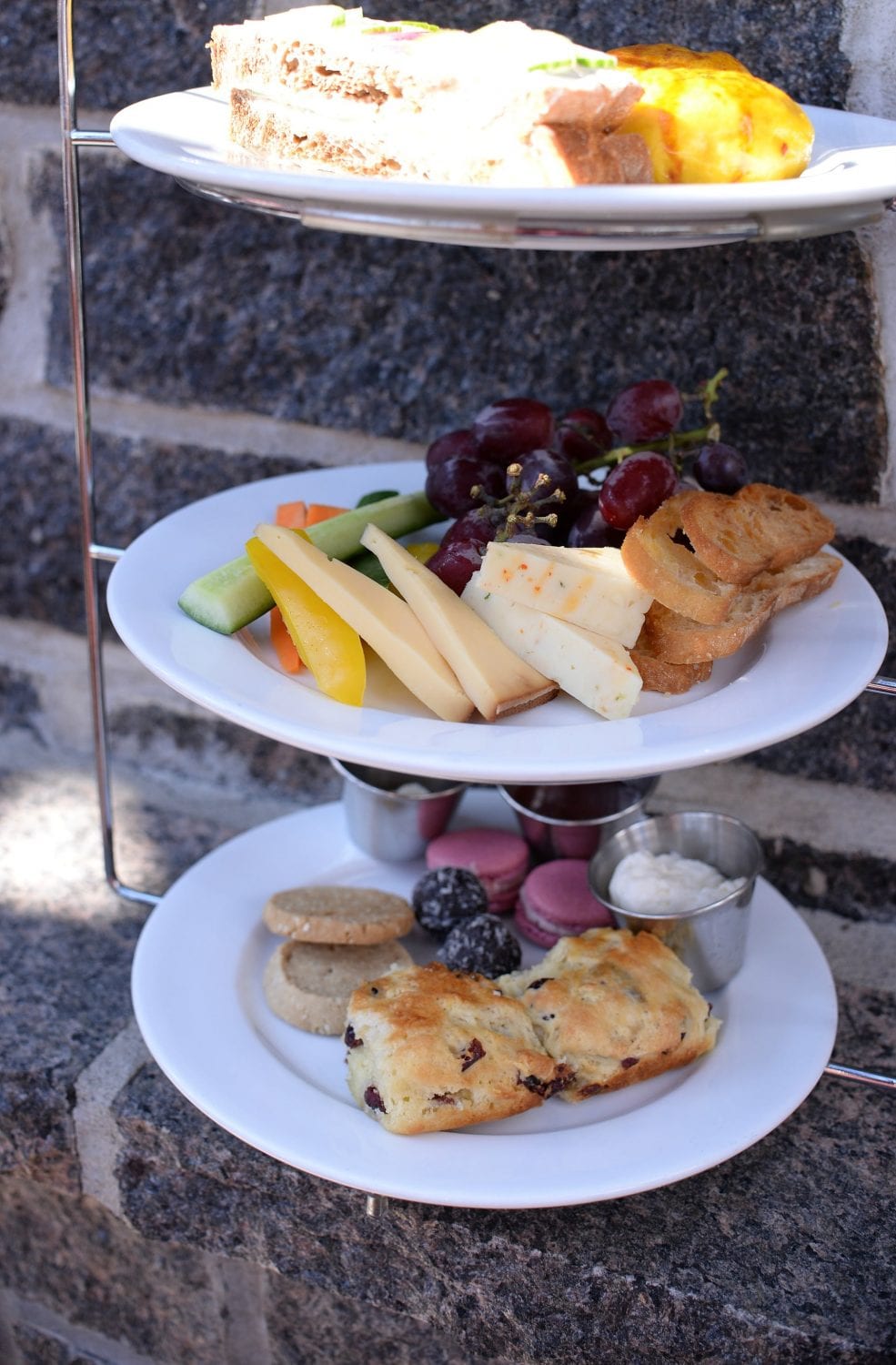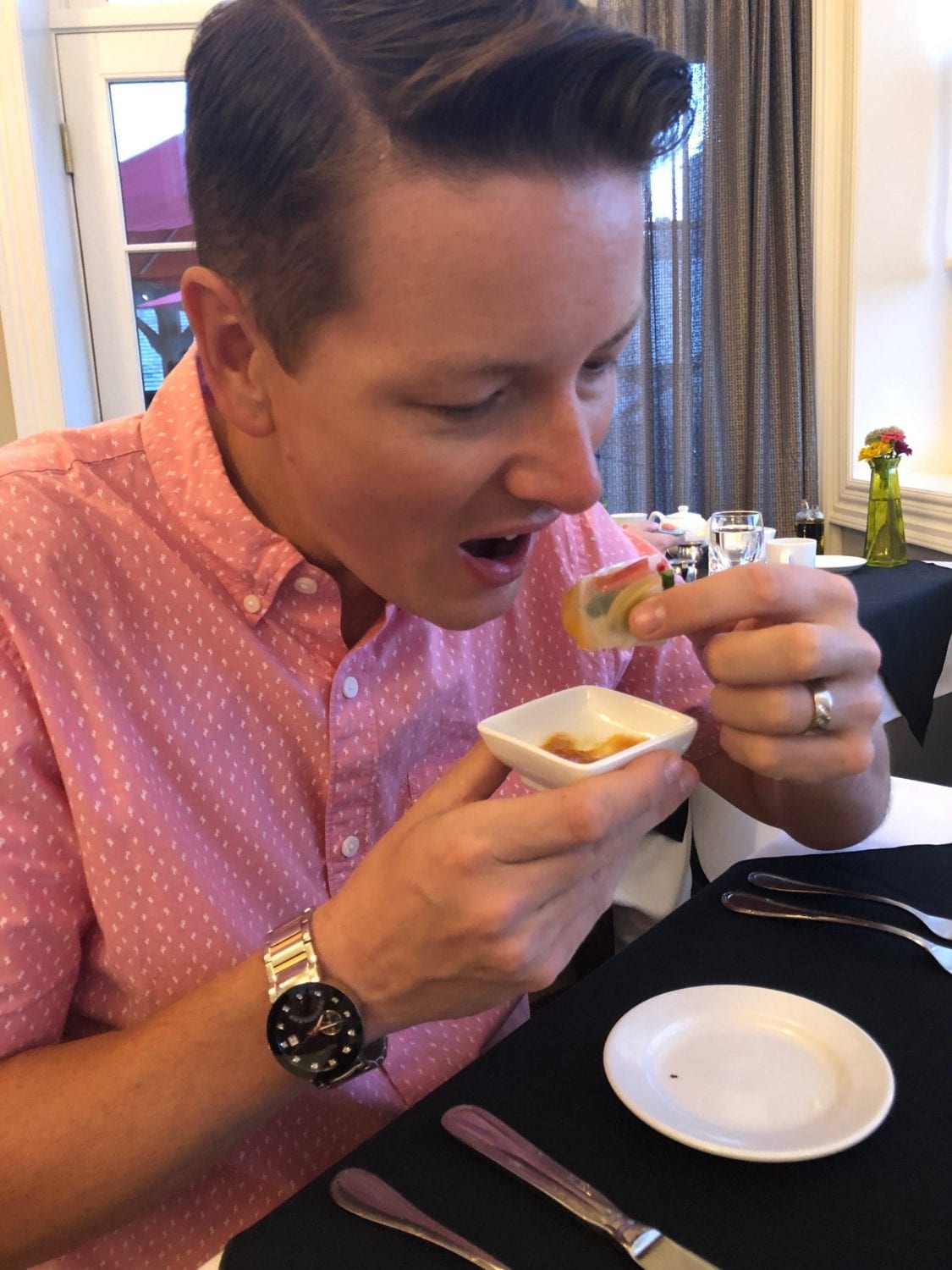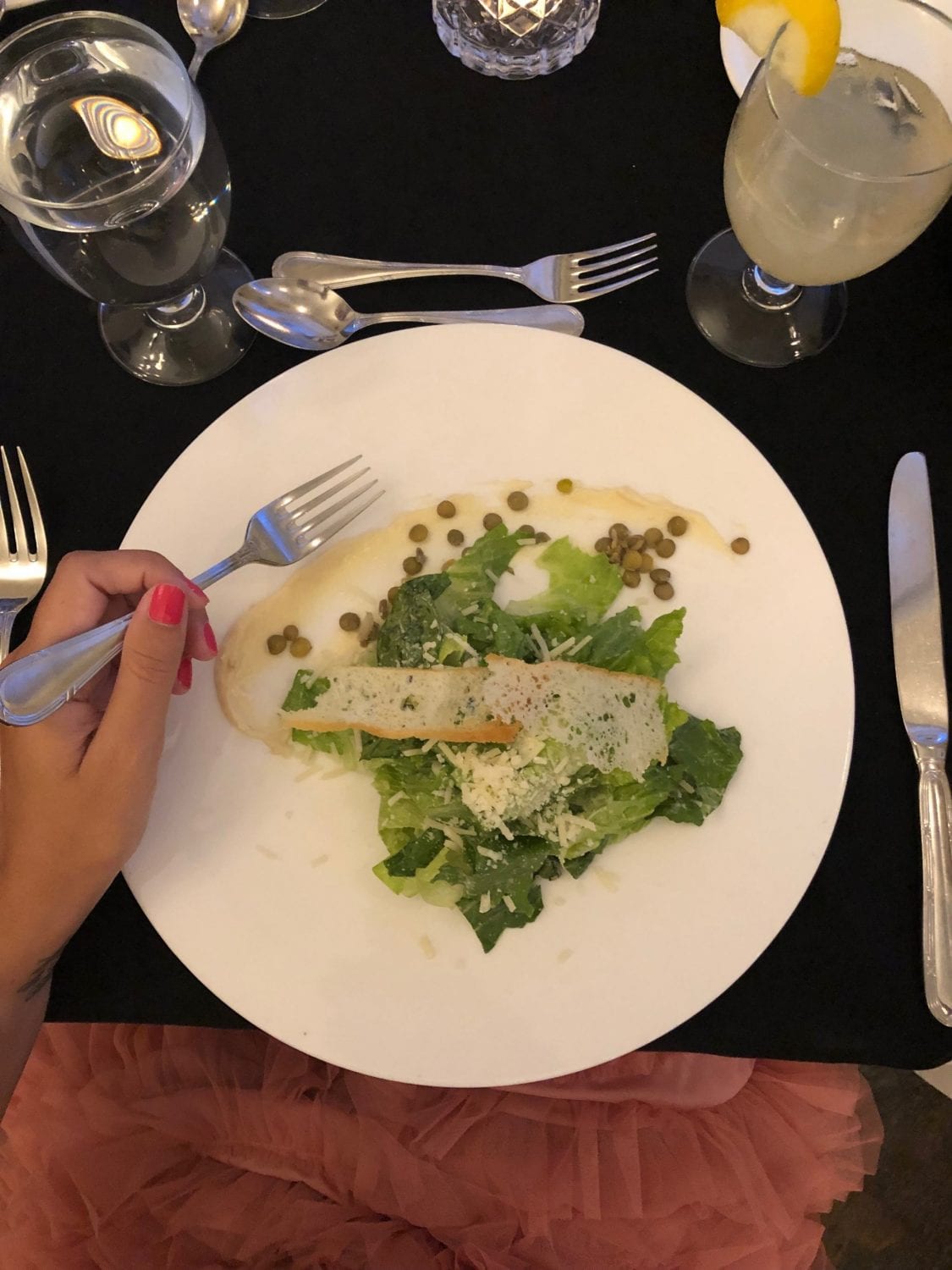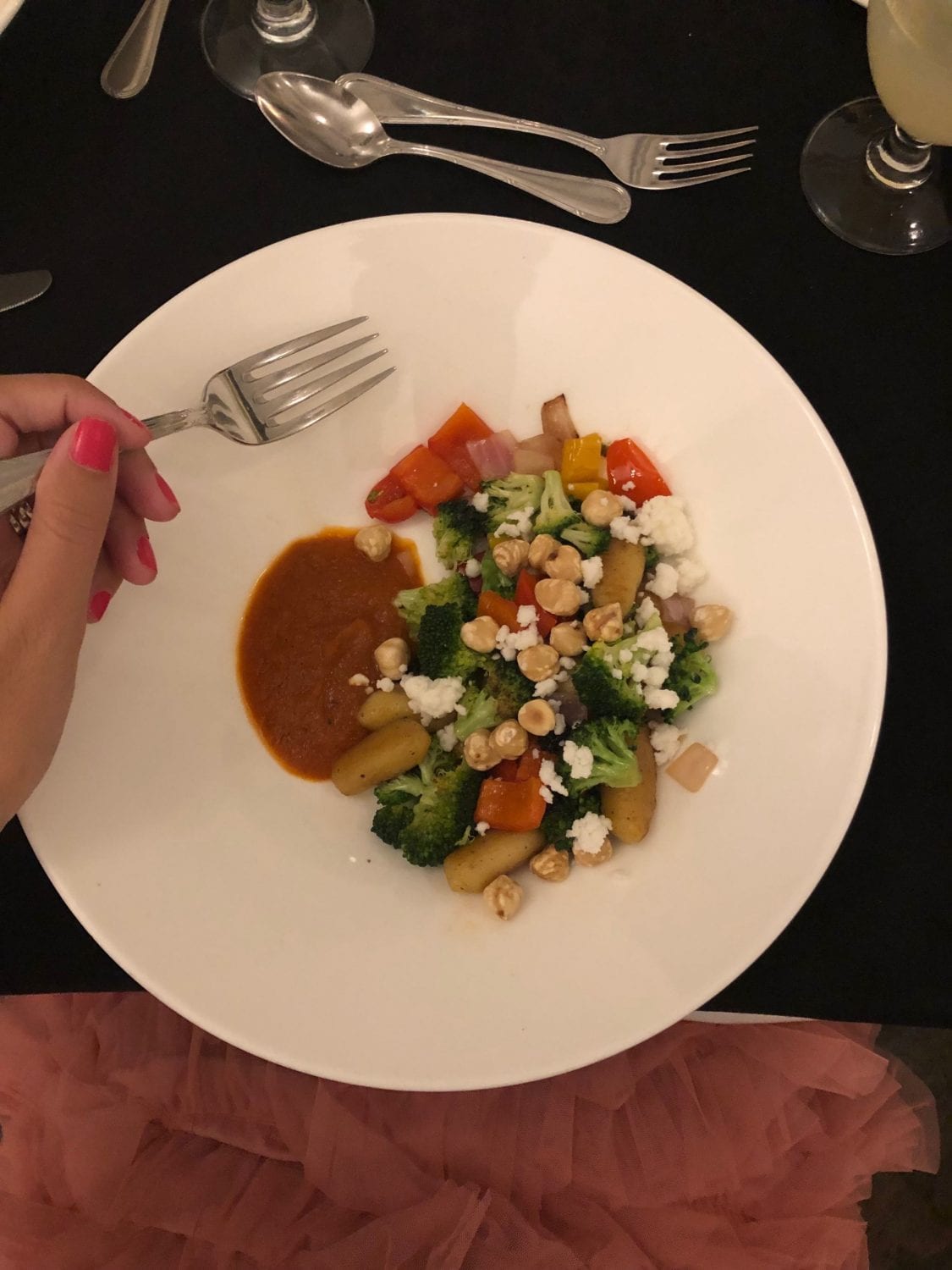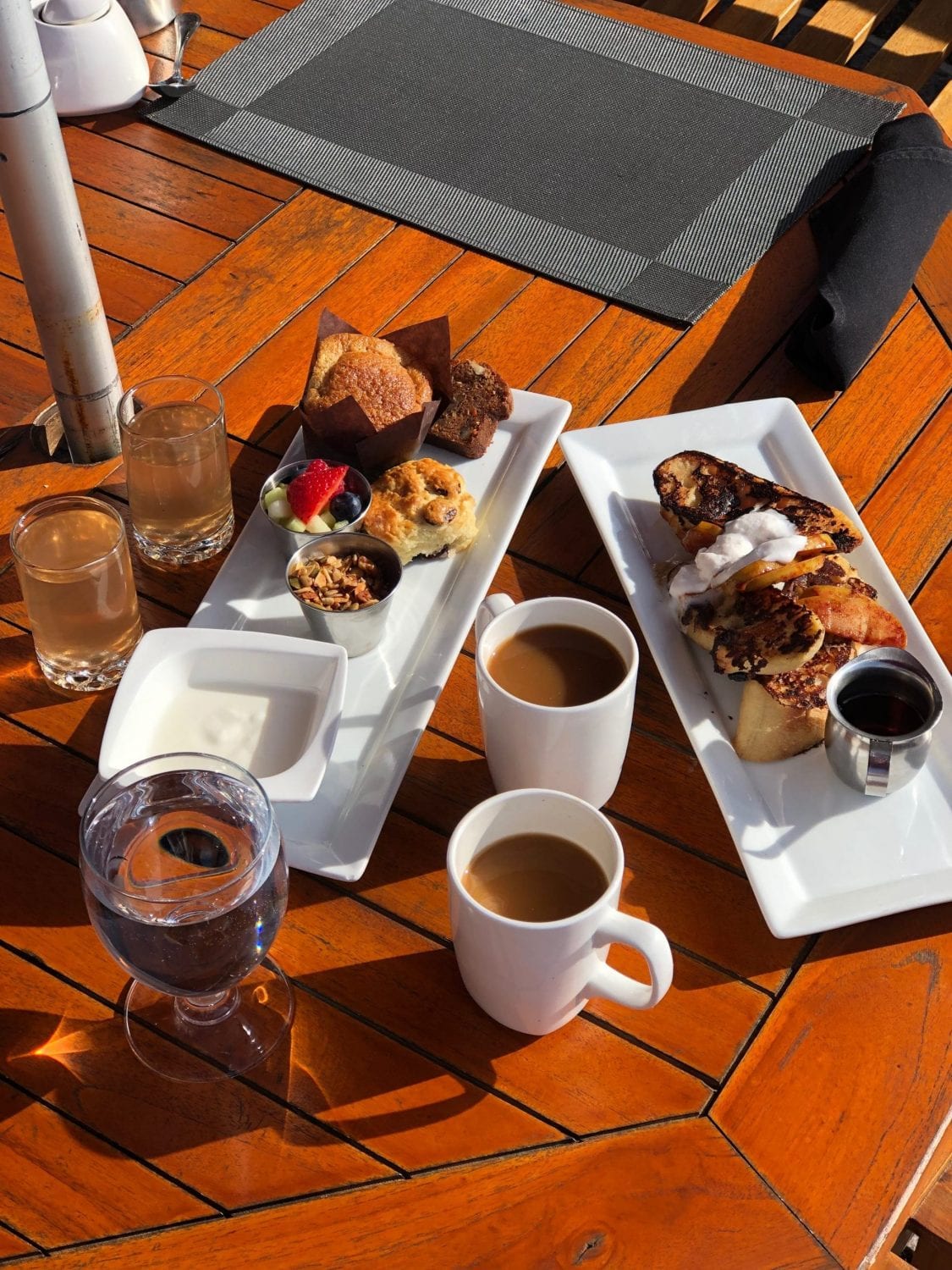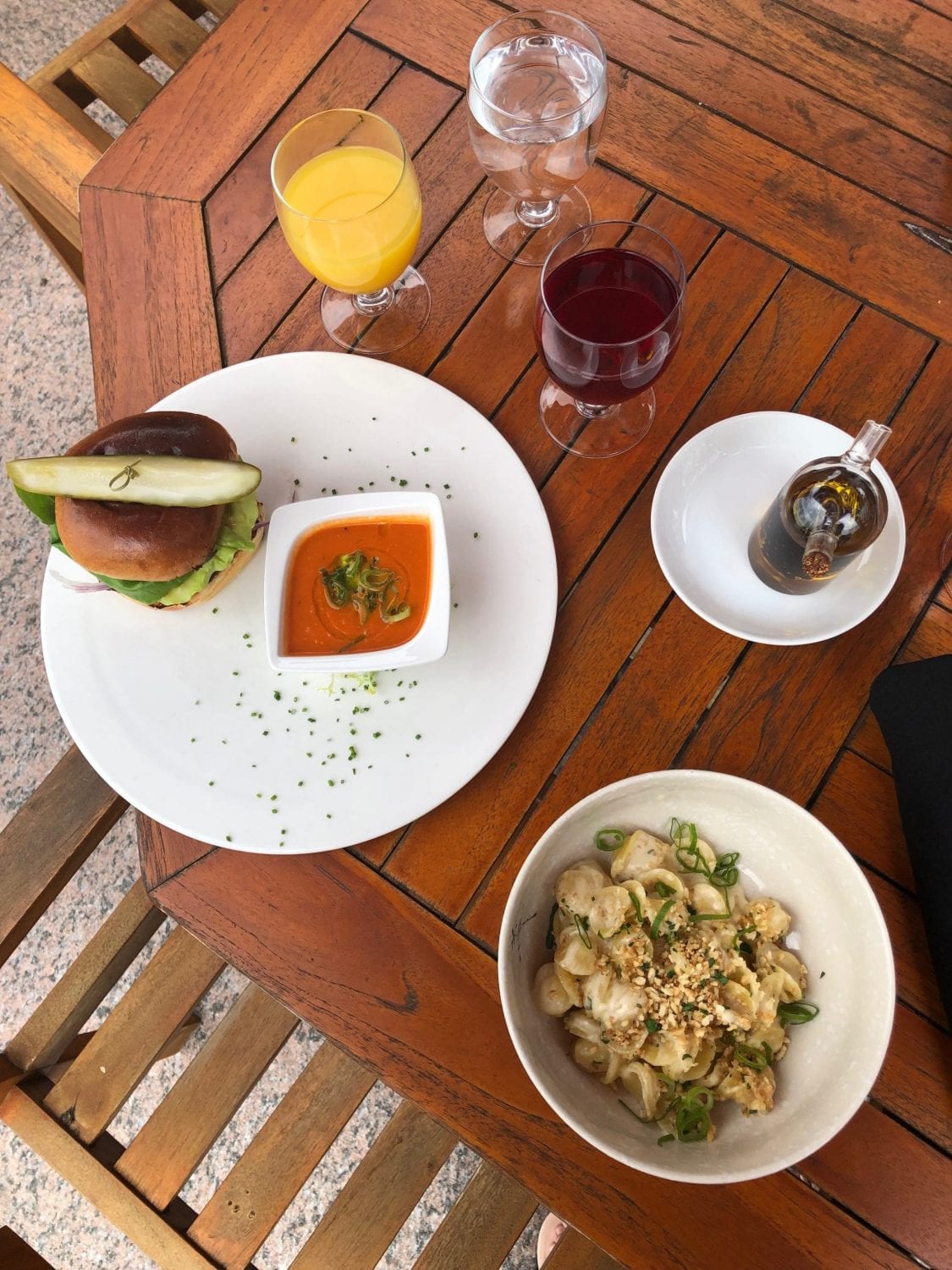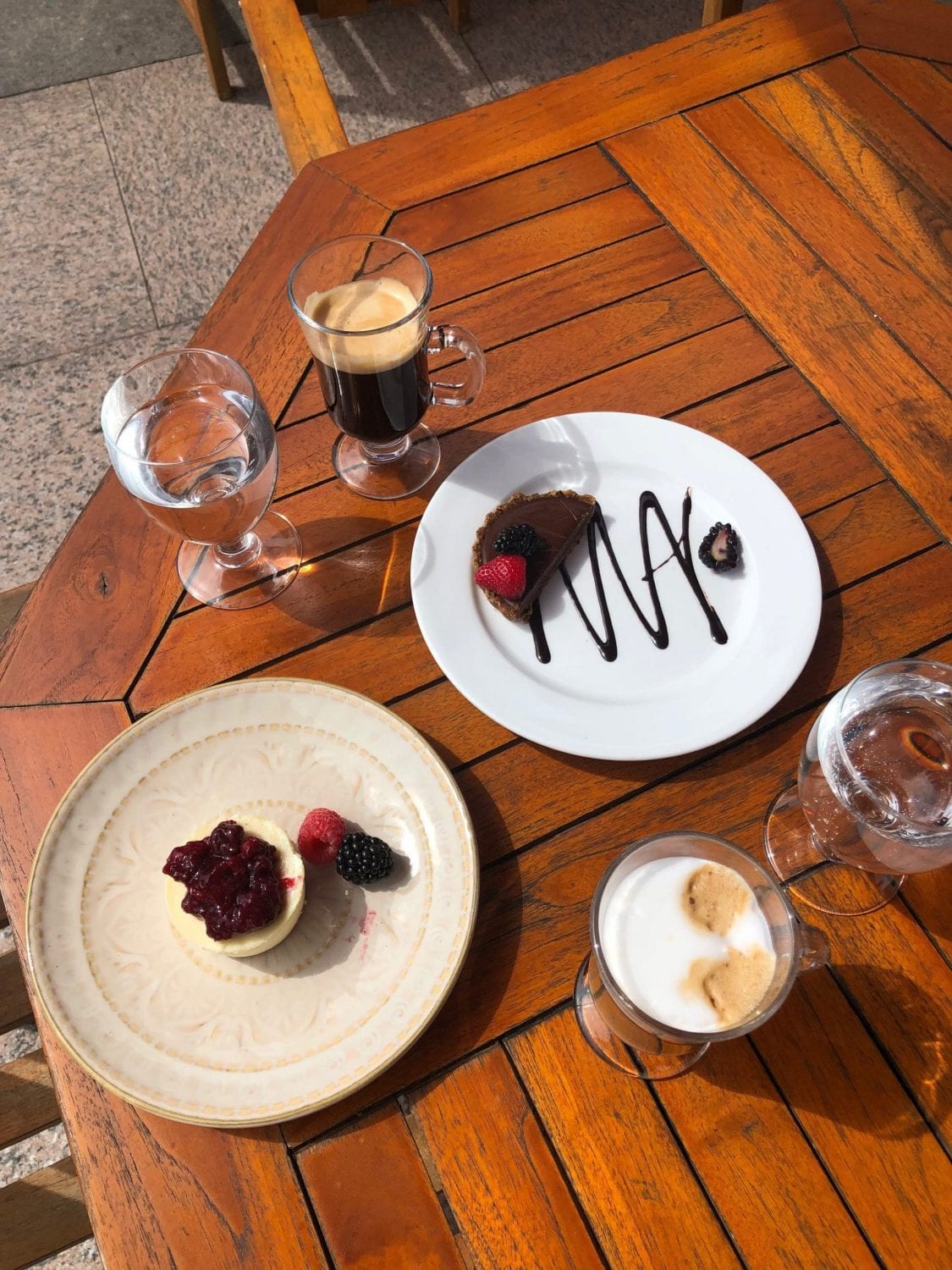 We all know taking time for ourselves is key to living a long, healthy and happy life, but sometimes that slips by the wayside. I truly believe in getting away, even if it's only for a few days. Ste. Anne's Spa Resort is the perfect balance between the comforts of home, without having to lift a finger. Everything is right at your fingertips, and best part…you don't have to get out of your robes to experience the entire property. Since everything is included in your price, you don't have to worry about extra charges or tipping (which I'm not going to lie, felt odd). Dont forget to take a dip in the pool!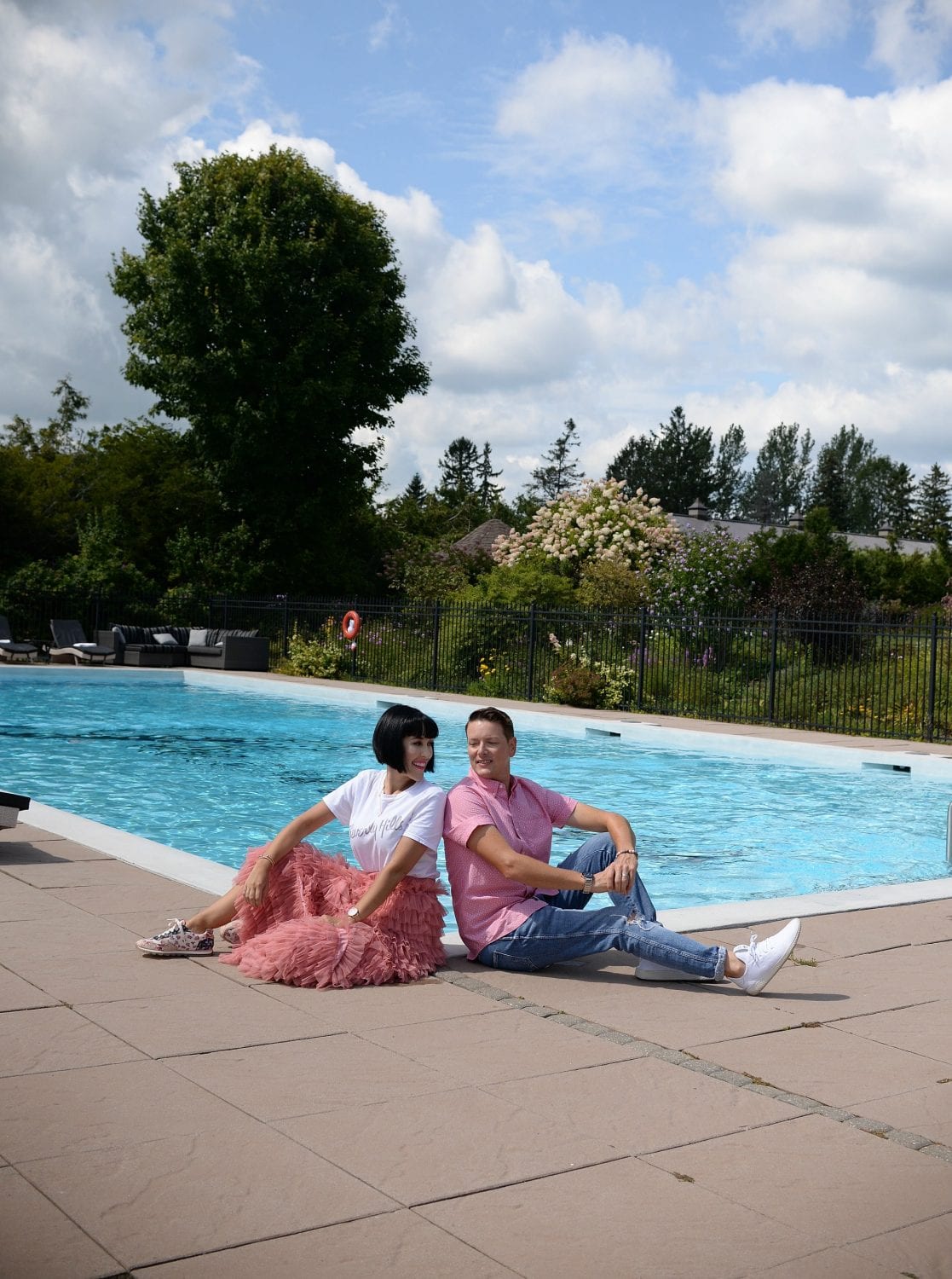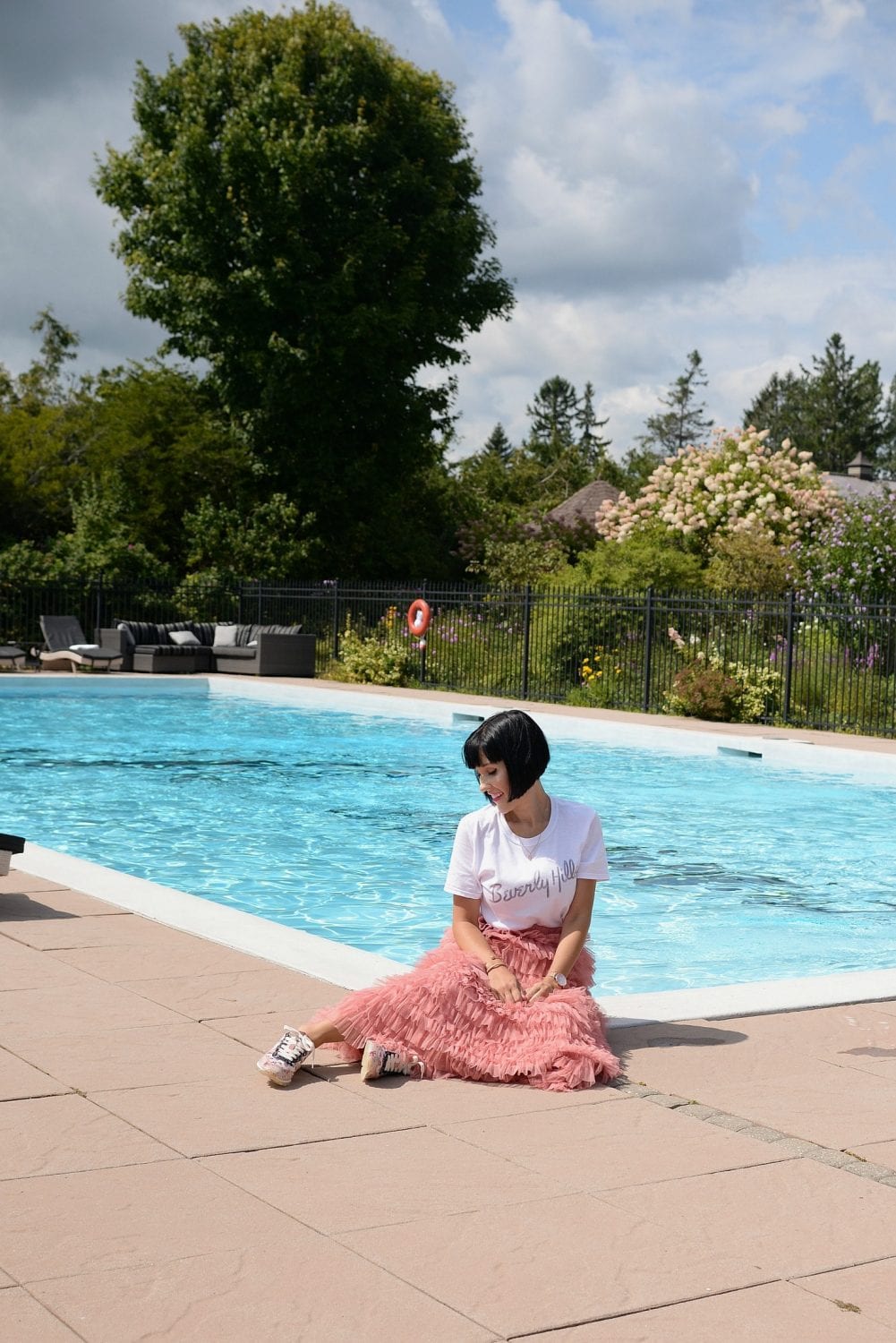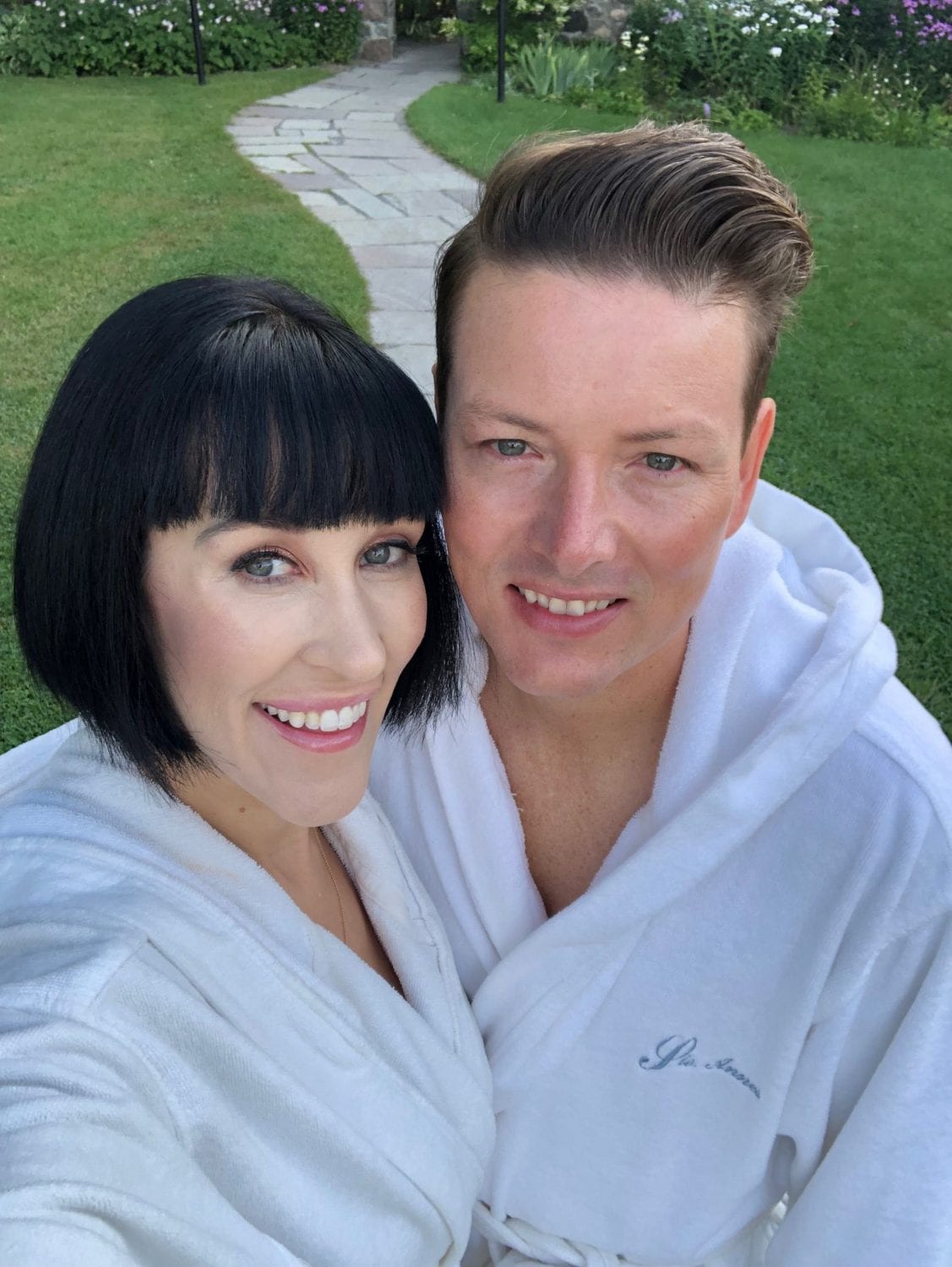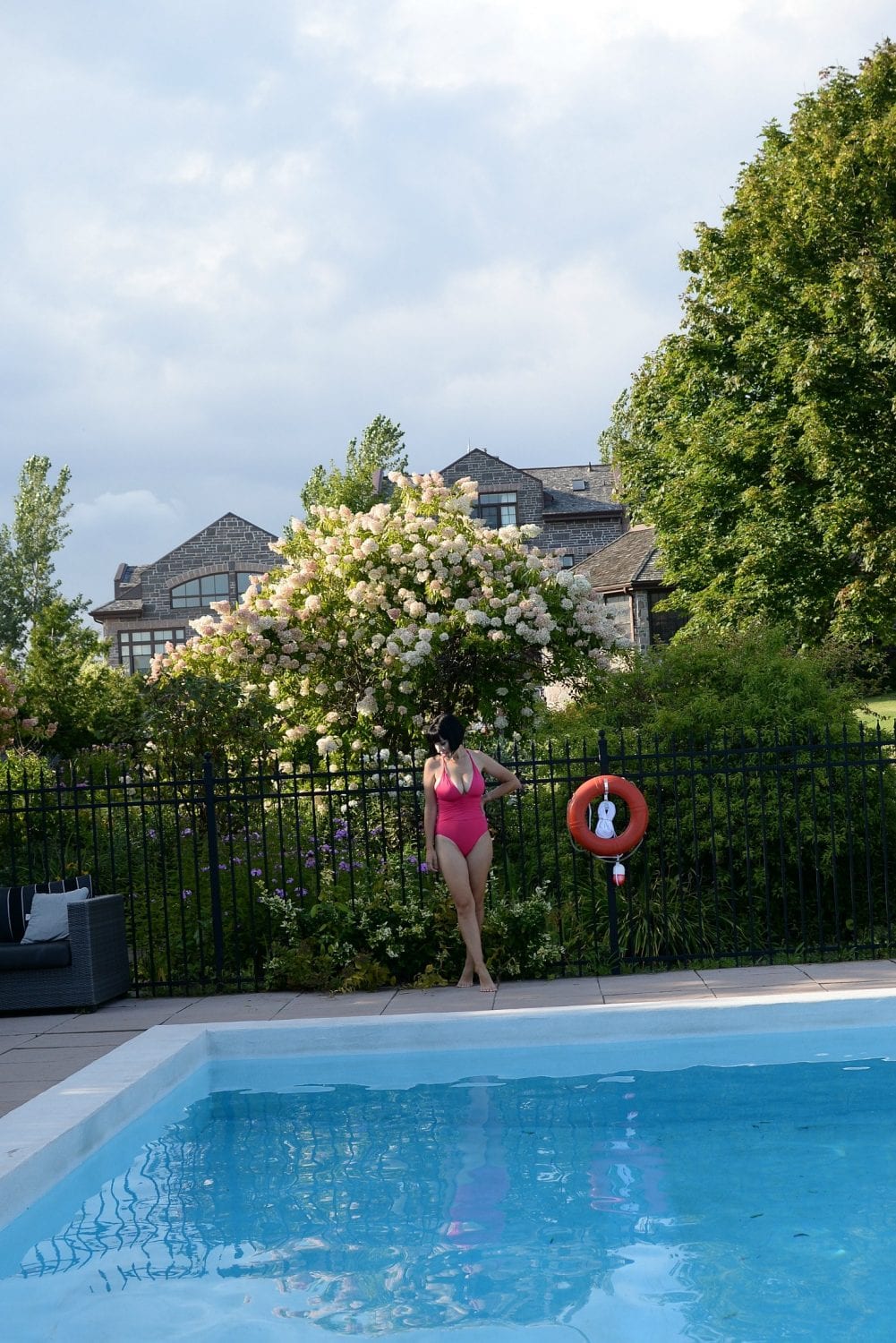 Your entire time at the resort should be spent focusing on you. Don't feel guilty if you find yourself falling asleep in the hammock, spending one too many hours in the massage chair, or indulging in all the delicious meals. The next 36 hours is designed to not only help you relax and unwind, but rebuilding your strength, recapturing your energy and reflecting on what's truly important in your life. My takeaway, I need to spend less time trying to capture that next Instagram photo, less time on my phone and try to find balance between work and "me time". I learned it's okay to do nothing for a few hours, besides reflecting on life and spending quality time with Derek.