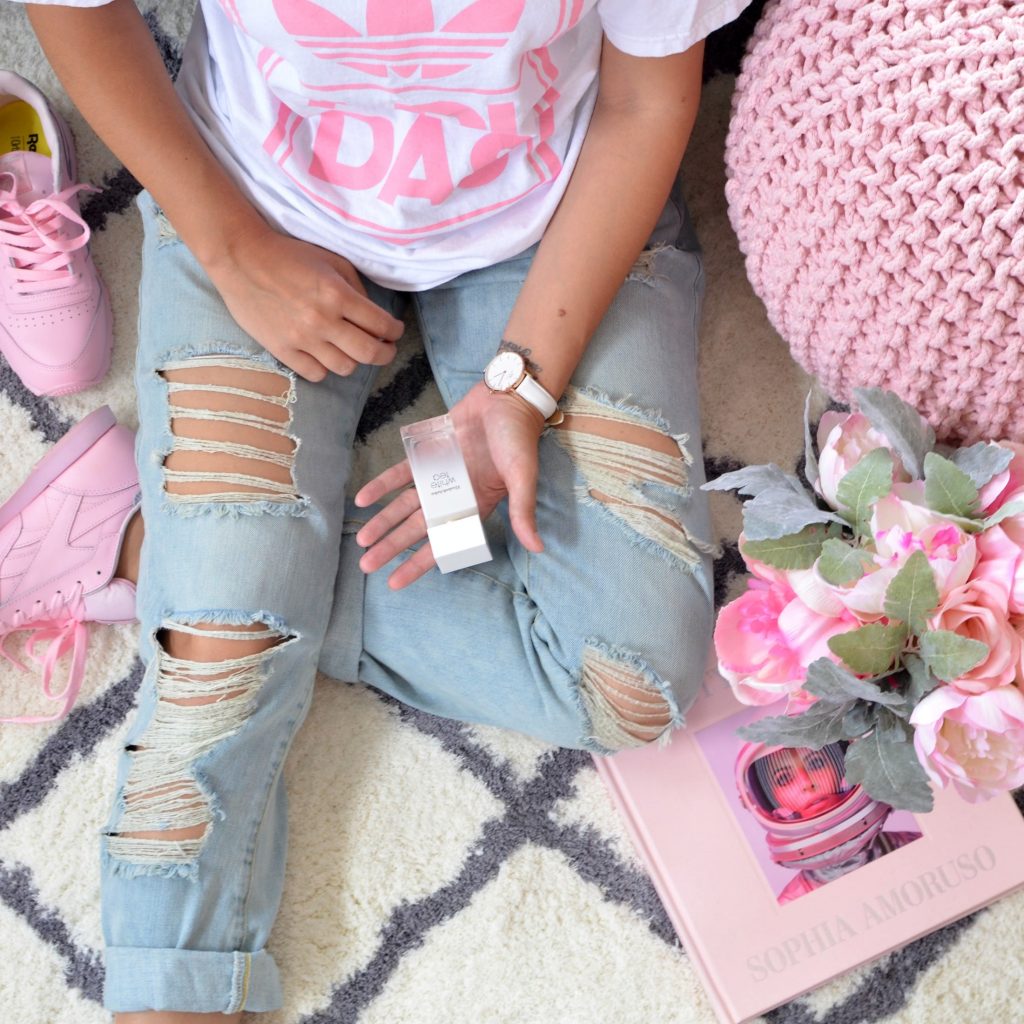 Elizabeth Arden White Tea
It's the simple pleasures in life that bring us the most joy. A gorgeous sunset, crisp bedroom sheets fresh out of the laundry, a good book, that first sip of coffee in the morning, and of course, a new summer perfume. Elizabeth Arden White Tea is a pure and uncomplicated fragrance that encourages you to live in the moment and lose yourself in a warm memory. It features crisp and sparkling notes of Italian mandarin, complemented by sensual notes of sea breeze accord, clary sage essence and Japanese white fern. In the heart, you'll find zenful notes of white tea extract, mate absolute Paraguay, white iris accords and sapucaya atmospheric accord. The dry down contains madras wood, ambrette seed absolute, Tonka bean Venezuela absolute, ambermax and a trio of tranquility musk.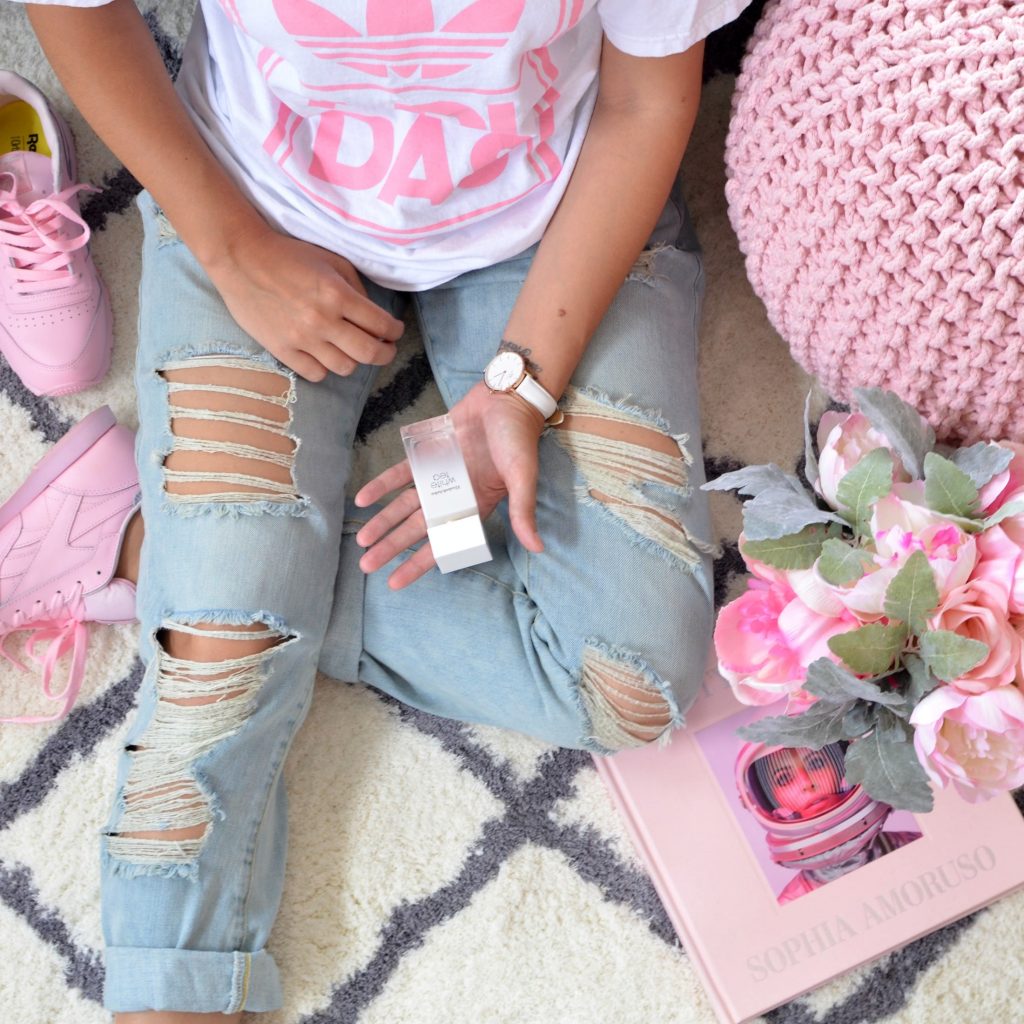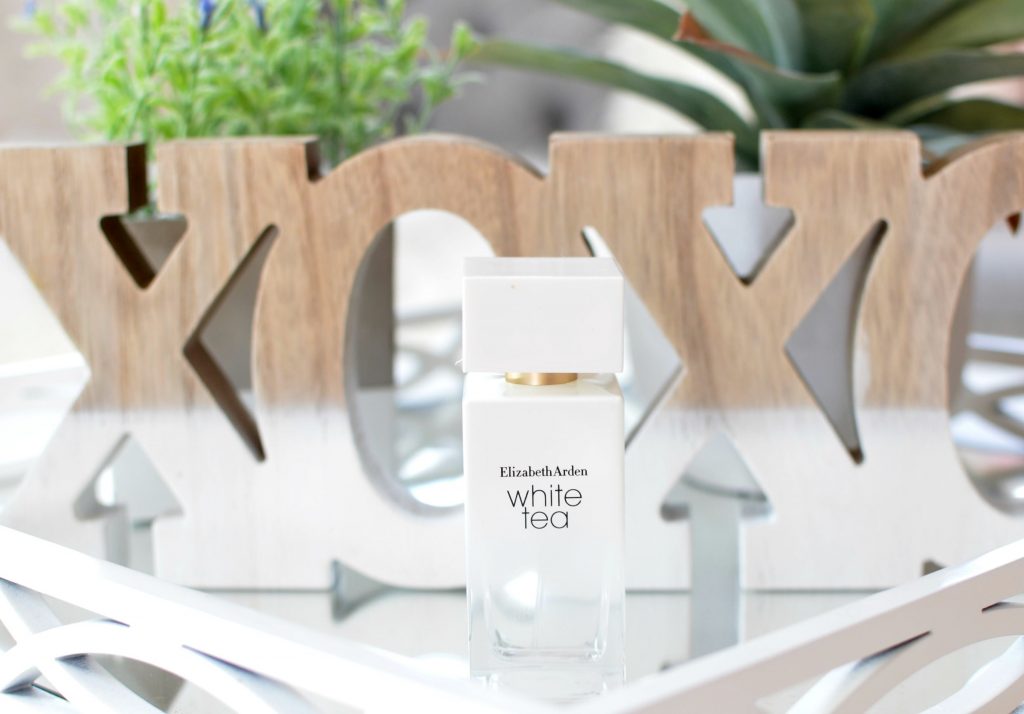 Elizabeth Arden White Tea instantly transports you to a place of luxurious indulgence and harmonious vibes. Its rectangular shape changes from white to completely clear glass depending on how you hold it. It's sleek, elegant and minimalistic. This floray, woody and musky perfume is much like the iconic Green Tea fragrance, only brighter and more cheerful. At the beginning, it's quite fresh and clean, but is balanced with white tea and hints of iris within 20 minutes. This helps to create a floral aroma that just screams summer. The background is rich and warm thanks to Tonka beans and musk, creating a balance from the cooler notes. It helps to calm the mind, create peace, relaxes the senses and keep the body pure and balanced. Perfumes often affect our minds and change our moods, and this one will immediately leave you feeling happy and ready to take on the day.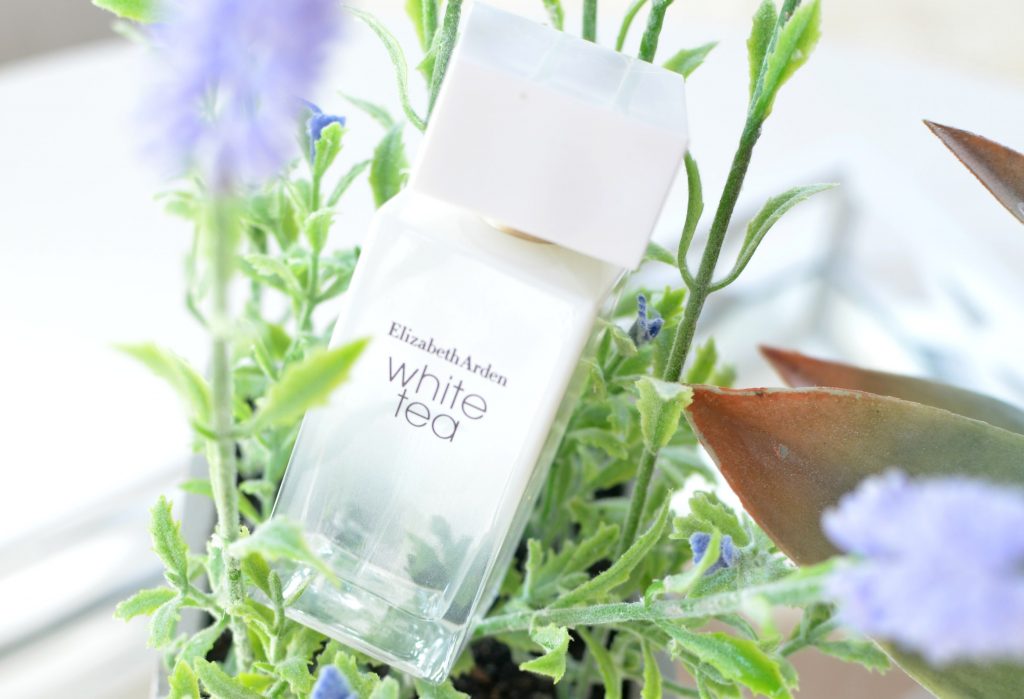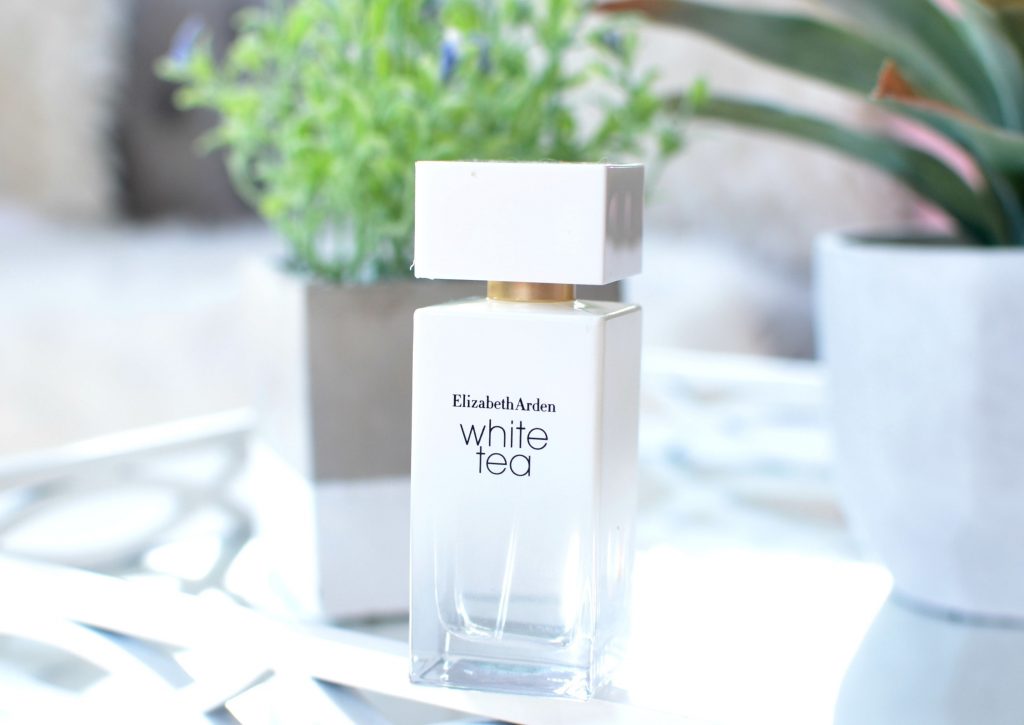 For someone who never leaves the house without spritzing on my scent of the day, I'm always on the hunt for a new perfume to try. Elizabeth Arden White Tea is honestly my most favourite perfume that Elizabeth Arden has done in awhile. I have a slight obsession with perfumes, I just love how it can instantly brighten my mood. My collection of perfume is constantly growing and this is an excellent addition. It's light, fresh and crisp, perfect for every day wear. It's a fuss-free and uncomplicated scent that I believe most women will fall in love with. Although I tend to reach for masculine colognes, it's nice to switch it up in the summer for something slightly sweeter. It opens with a zest of citrusy aromas, but quickly becomes somewhat calming and relaxing within an hour. It helps to soften the scent, while still being sensual and romantic.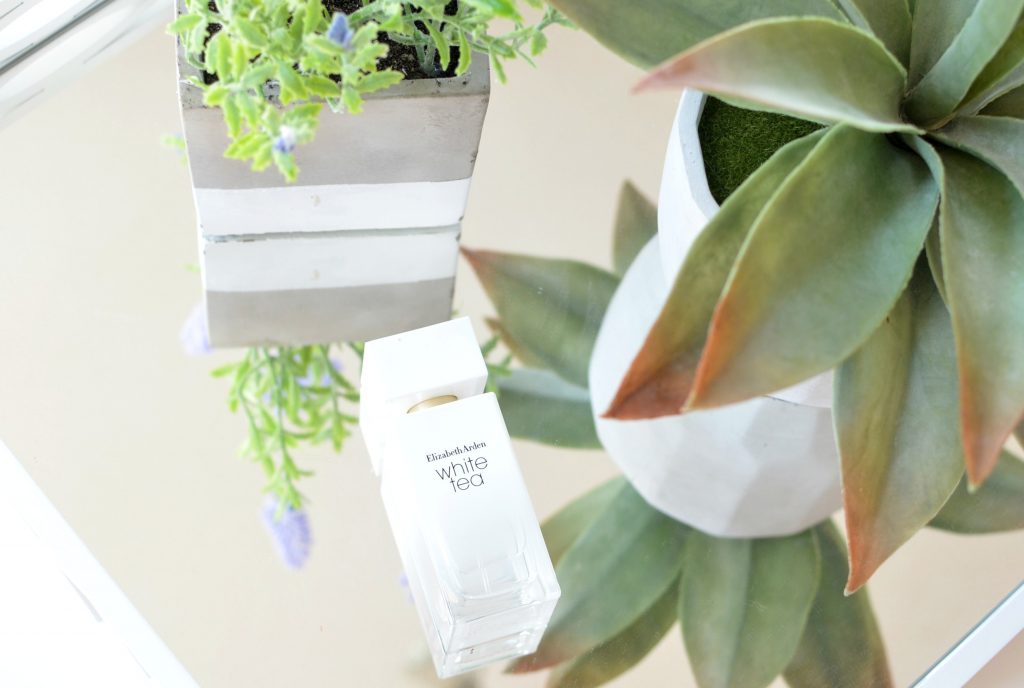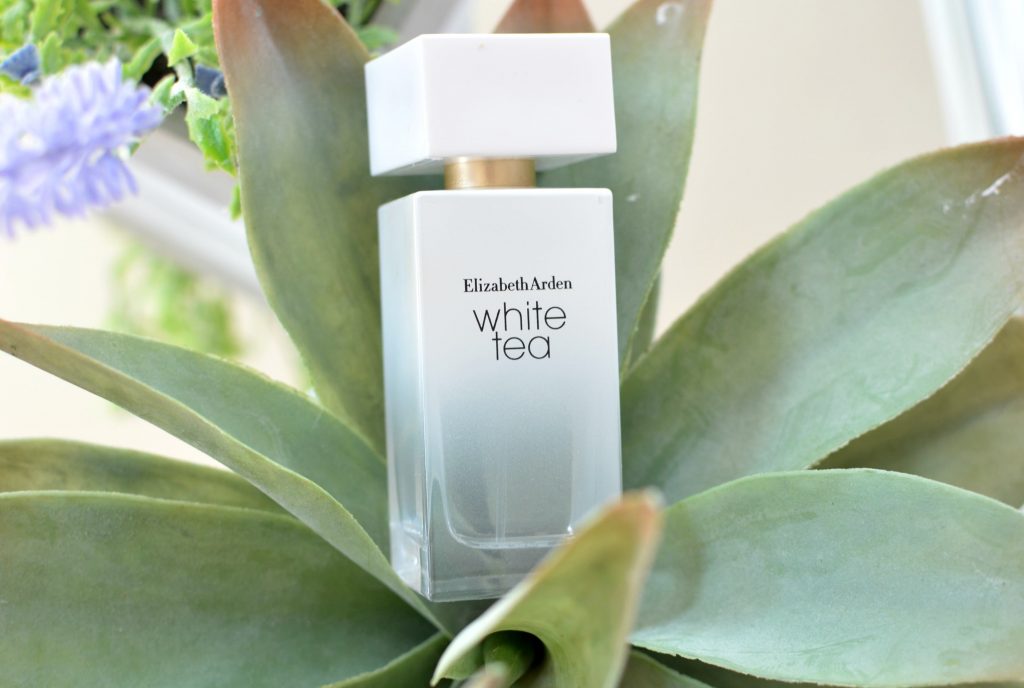 Elizabeth Arden White Tea is like a quite teatime and its both calm and clean. It lingers on the skin the entire day, without being too offensive or overpowering. The notes are beautifully balanced together and help to capture a moment of peace throughout the day. Sit back, relax, inhale and exhale and let the scent immerse yourself into the moment. It retails for $47 for 50ml and $62 for 100ml.