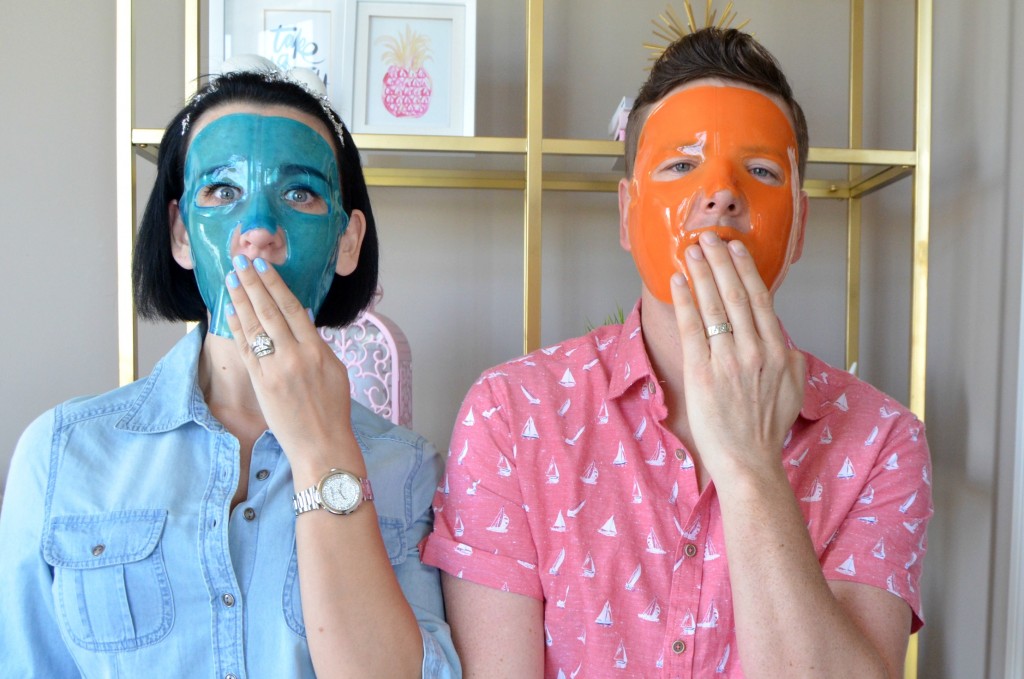 Skylar Skin 5 Day System
Skylar Skin is a Canadian brand that I recently fell in love with, due to their unique and beneficial concept. Skylar, the owner and innovator, grew up in a home with 5 sisters and quickly realized that each one struggled with different skin issues and how having "not so perfect skin" can change the way you interact with the world. She wanted to help. When your skin is flawless you feel more confident and the best version of yourself. She spent years working with skincare experts and created the Flawless by Five: 5 Day Detox Facial System, which just so happens to be the set I tested out.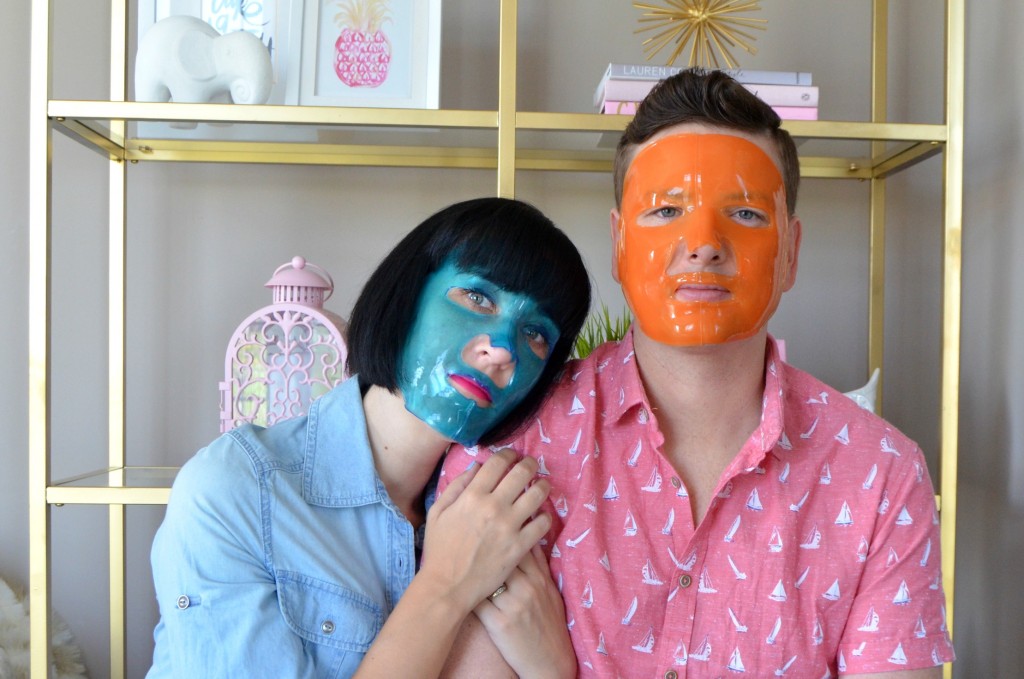 Skylar Skin Flawless by Five: 5 Day Detox Facial System features 5 different masks with its own unique blend of ingredients to help maximize radiance, hydrate, improve skin tone, reduce fine lines and give you that perfect glow by the weekend. Whether you have a special date coming up, a job interview bright and early Monday morning, a glamourous wedding or other important events, these 5 masks will leaving you feeling fresh, moisturized and perfect by the weekend.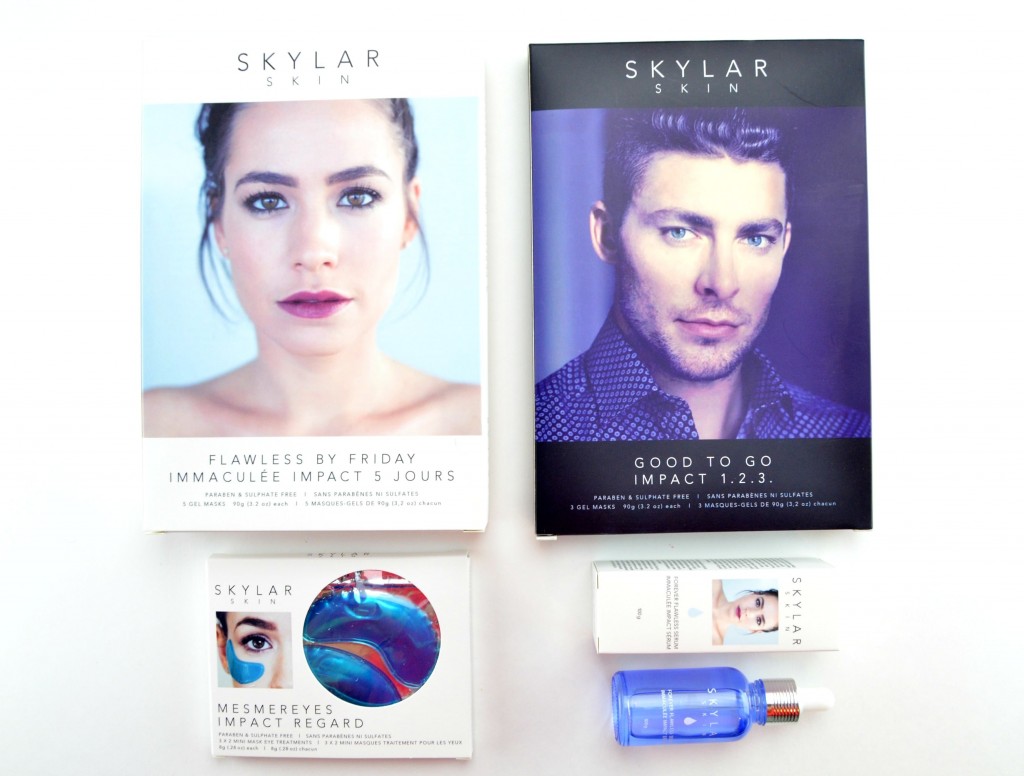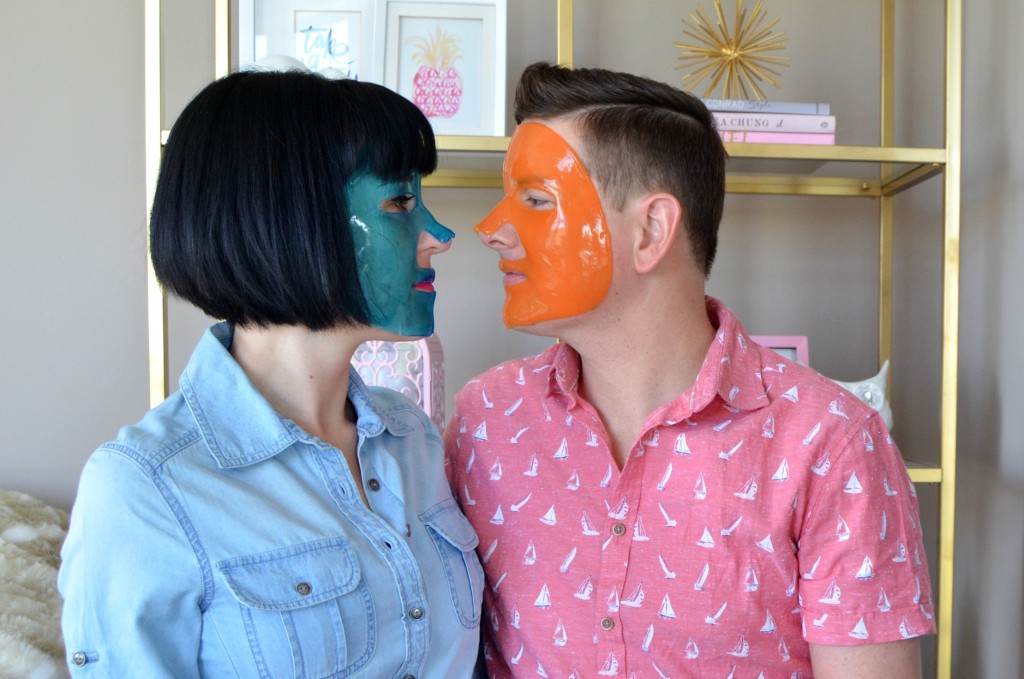 Frankly, I don't really believe that any fancy lotion, serum or mask can instantly leave you looking flawless in as little as a few short days, nor do I necessarily want to be "flawless", cause isn't it our unique "flaws" that make us truly beautiful and interesting, that being said, I love me a good face mask. The Skylar Skin Flawless by Friday 5 Day System for women and the Skylar Skin Flawless by Friday (Good To Go) for men can however help you detoxify, tone and hydrate your skin, in as little as a few short days, leaving you with glowing skin by the weekend, which we all want and need.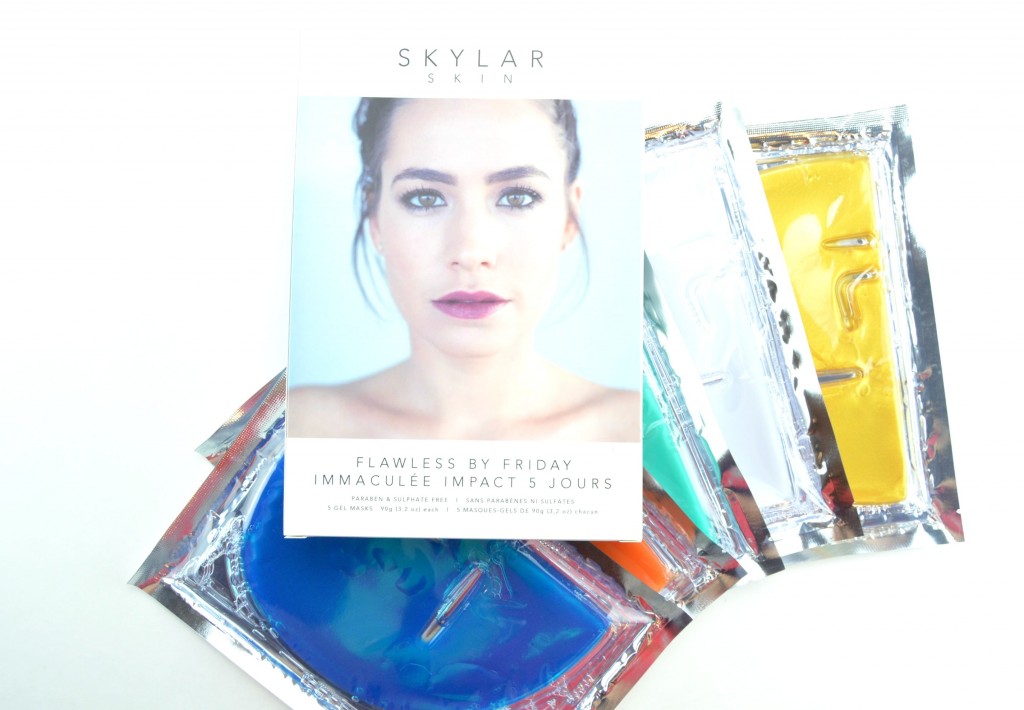 Skylar Skin Moisture Monday feature active ingredients including hyaluronic acid, algae extract and aloe vera to help restore moisture back into the skin and keeps it hydrated for days to come.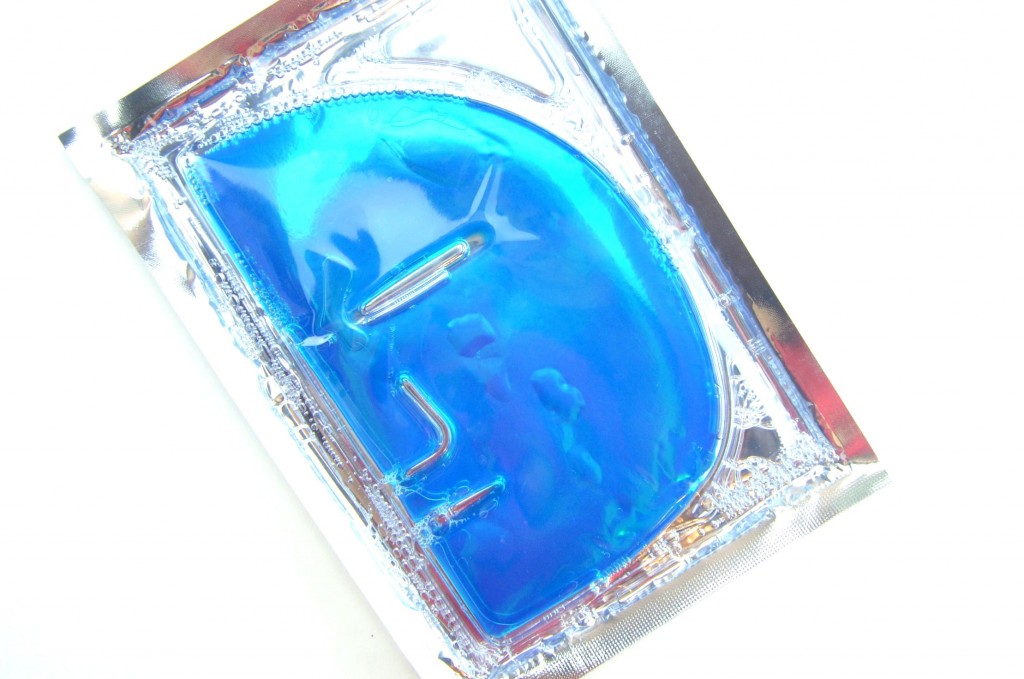 Skylar Skin Toning Tuesday features active ingredients including vitamin C to not only boost brightness and radiance, it also helps to visibly improve skin tone and texture. This is probably my fave out of all of them, as it not only provides hydration, it gives my complexion a radiant, bright and luminous finish.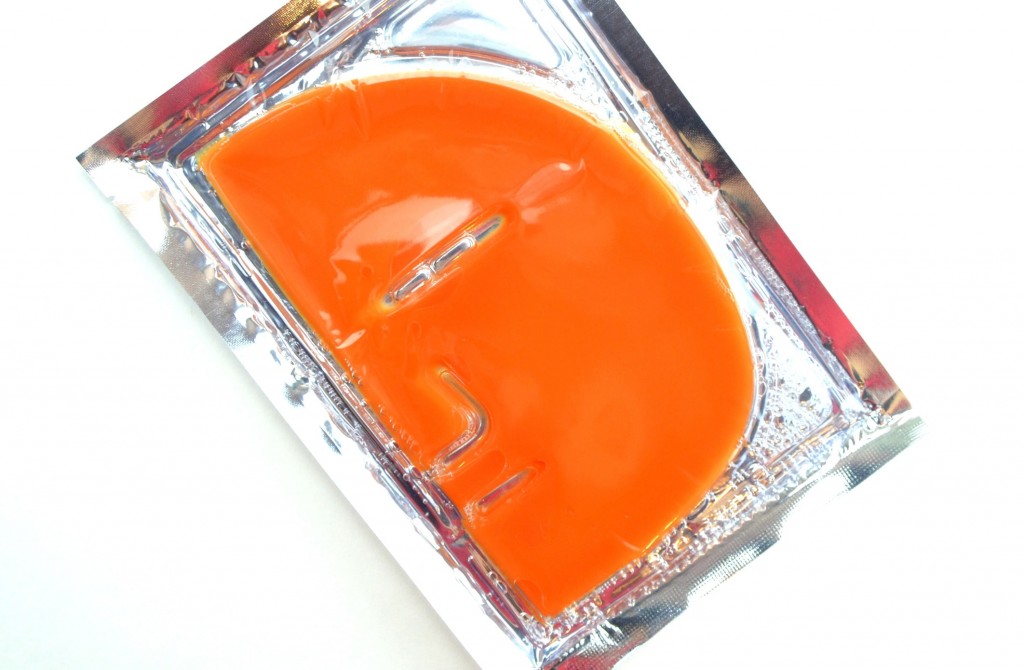 Skylar Skin Wrinkle Wednesday features active ingredients including green tea and hyaluronic acid and much like the Monday mask, it helps to add moisture, while promoting healthy skin. It does actually help to minimize the appearance of wrinkles and fine lines, for a short time period, but my skin is left feeling healthier and ready to take on the day. It also gives a slight radiant glow to the skin.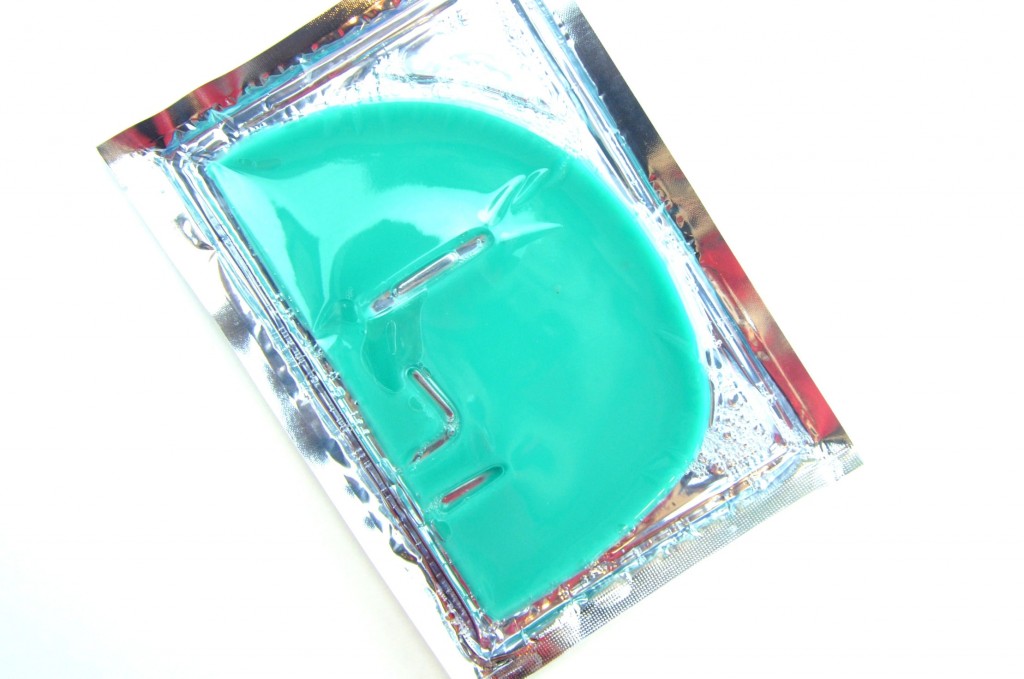 Skylar Skin Tightening Thursday features active ingredients including collagen and caffeine that help to rejuvenate and revitalize the skin's elasticity, tone and firmness. It helps to reduce the loss of collagen, therefore, giving the illusion of less fine lines and wrinkles.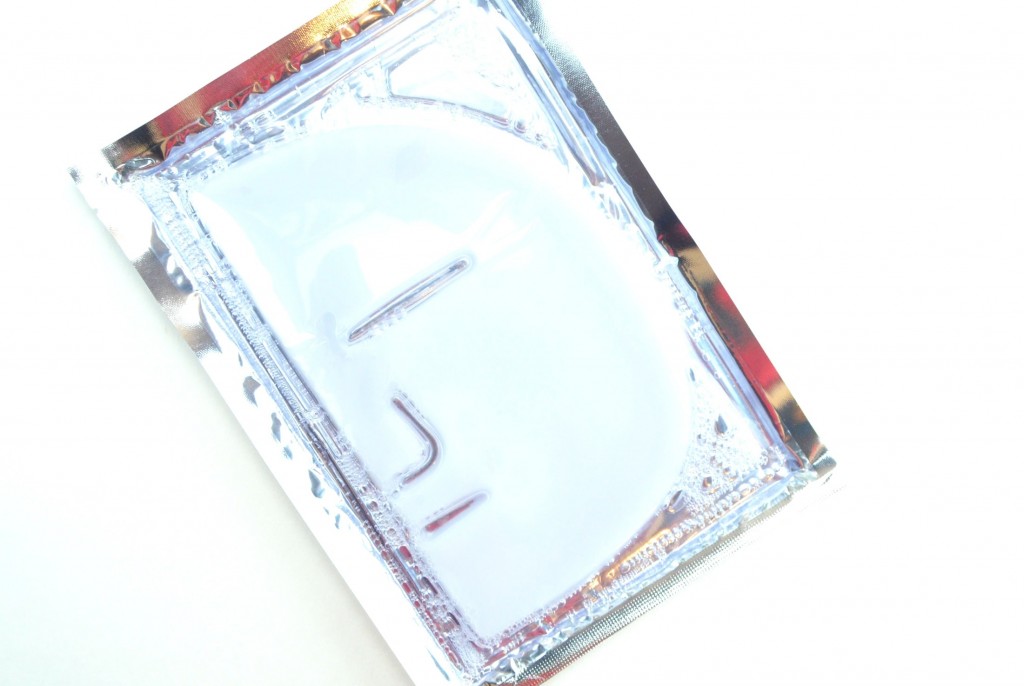 Skylar Skin Flawless Friday features active ingredients including honey and licorice root extract that's a natural antibacterial, which makes it the perfect acne treatment and prevention mask. Since it's full of antioxidants, it helps to also slow down the aging process and boosts moisture. This is the perfect mask to help soothe dry, irritated skin and also helps to calm breakouts and blemishes for the weekend. It also seems to help create a healthy glow.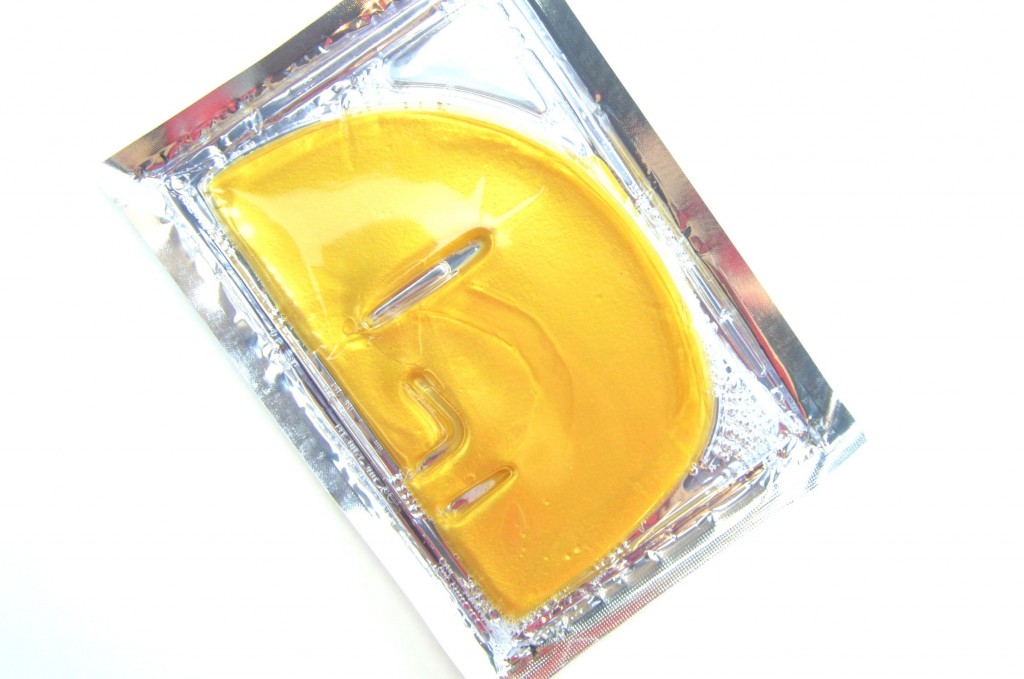 These are unlike your traditional cheap sheet masks, the quality feels much more expensive and luxe than ones I've tried in the past. It has a slightly thick, almost rubbery feeling and has soaked in beneficial serum. So intensely saturated that I highly suggest applying over your sink to begin, just in case any serum drips out when first applying, and then you can go and lie down/ relax, while the mask does it thing for the next 15 to 20 minutes. It's super easy to apply and immediately contours my unique face shape without the fear of ripping or tearing the mask. Unlike most masks, where you have a hard time telling the difference between each one, I can actually tell which mask is targeted towards each skin concern. I found all 5 to be extremely hydrating, thanks to it being saturated in serum, and although it's recommended to wipe away the serum after each use, I just rubbed in the leftover, which almost acted as my night moisturizer. On top of being hydrated, each mask also seemed to give my skin a slight brightening effect with a healthy radiant glow that lasts throughout the entire week (and then some).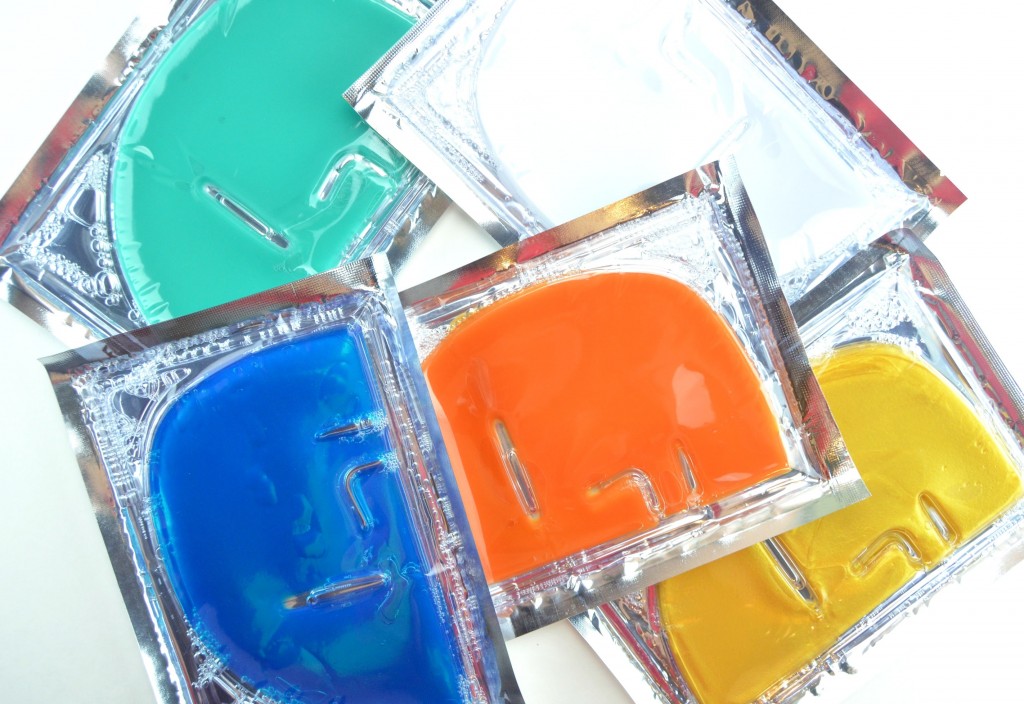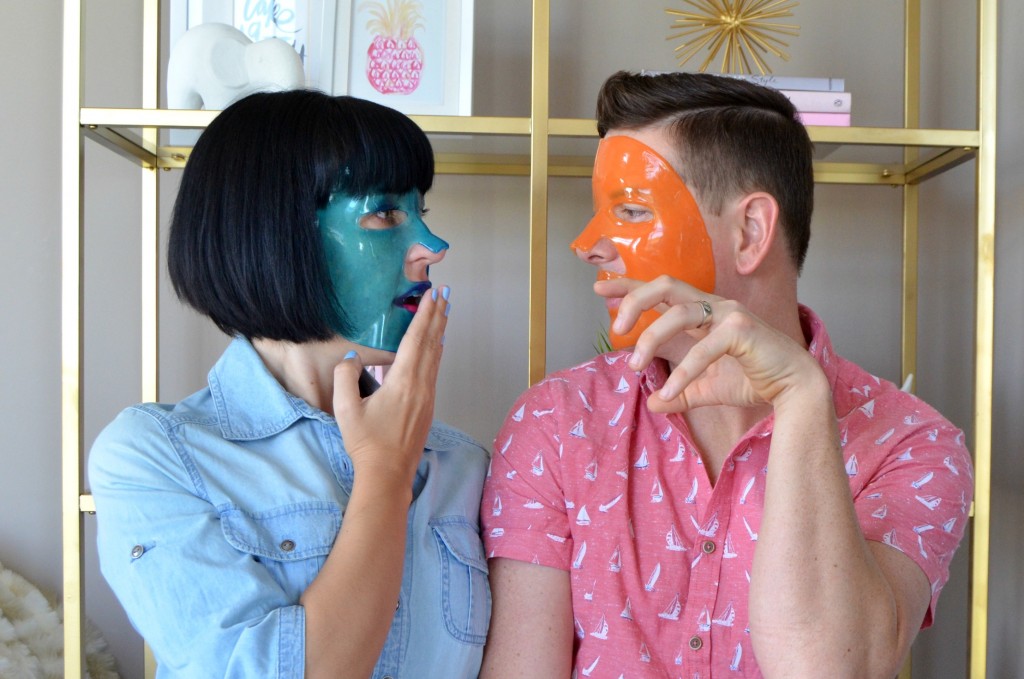 I'm not going to lie, the Skylar Skin Flawless by Five: 5 Day Detox Facial System is a commitment. You really need to dedicate the entire week to this program and work all 5 masks into your weekly routine to see the full results. By the end of 5 days, if you stick with all 5 masks, I promise you, you will definitely see the benefits. Skin tone will seem brighter and more balanced, irritation and redness will diminish, blemishes and breakouts will be under control, and skin will have a healthy and radiant glow with an incredible amount of hydration. The entire system retails for $35.95 at Trade Secrets, making each mask retailing at just over $7, cheaper than your average mask at Sephora.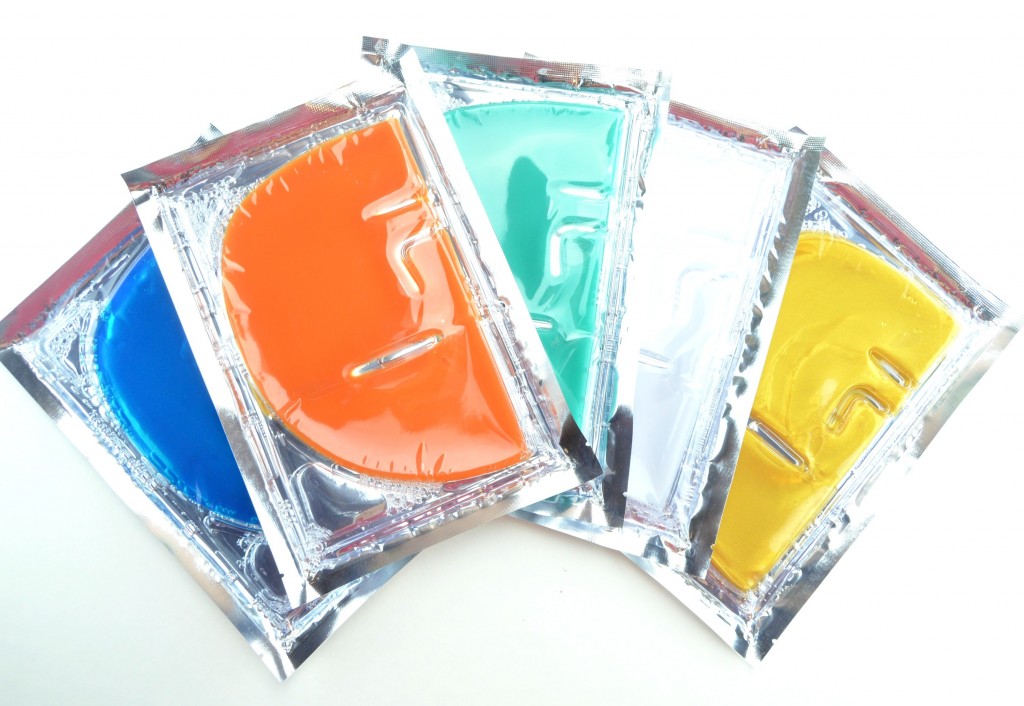 Let's be honest, although I think most men spend more time in the bathroom than us ladies (what they do in there for so long is beyond me), they don't want to fuss with daily masks to achieve healthy, glowing skin. The Skylar Skin Flawless by Friday: Good To Go set is targeted towards men and much like the 5 Day System for women, it features 3 gel masks to have your man ready for the weekend. It contains the Moisture Mask with hyaluronic acid, as featured above, to leave his skin feeling hydrated and moisturized, the Tone Mask features vitamin C to add brightness and glow to dry, dull skin and the Soothing Mask with honey to help relieve and calm redness and breakouts. It retails for $30.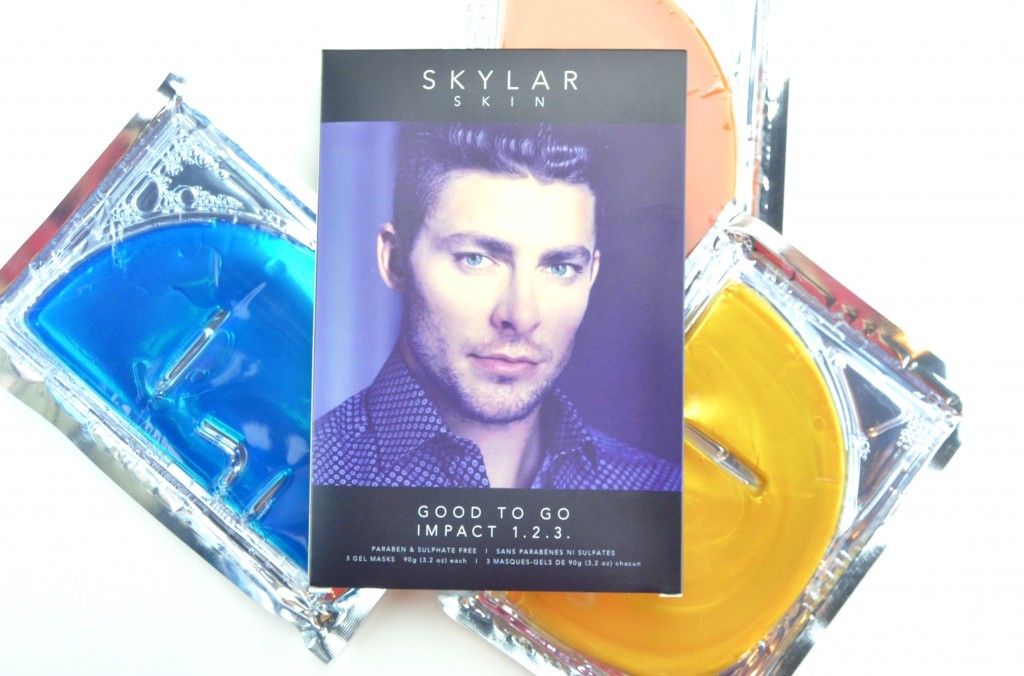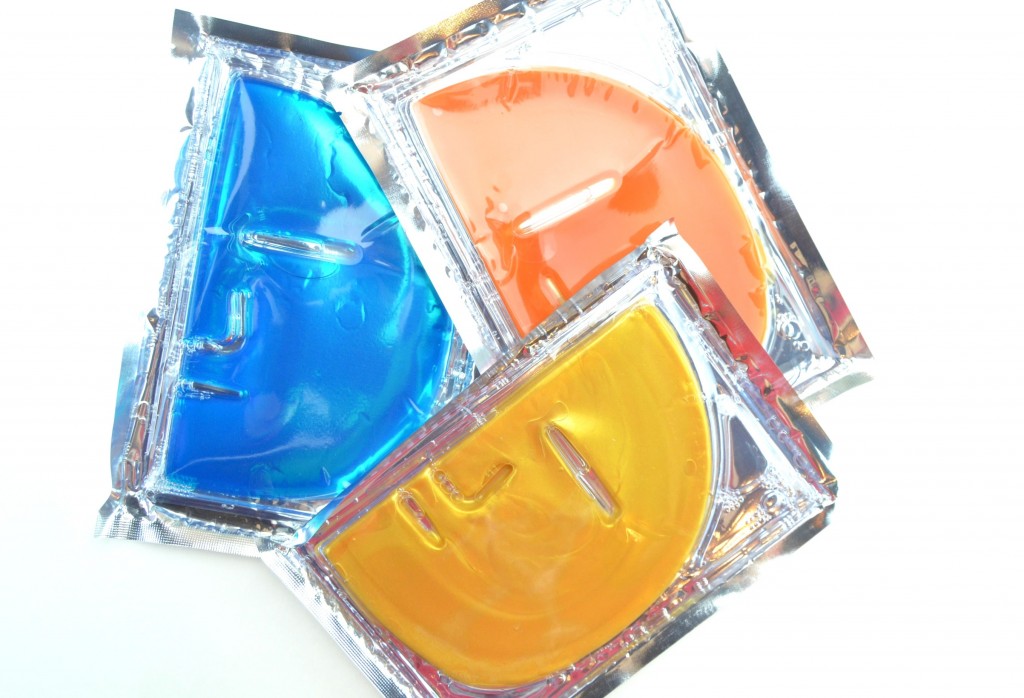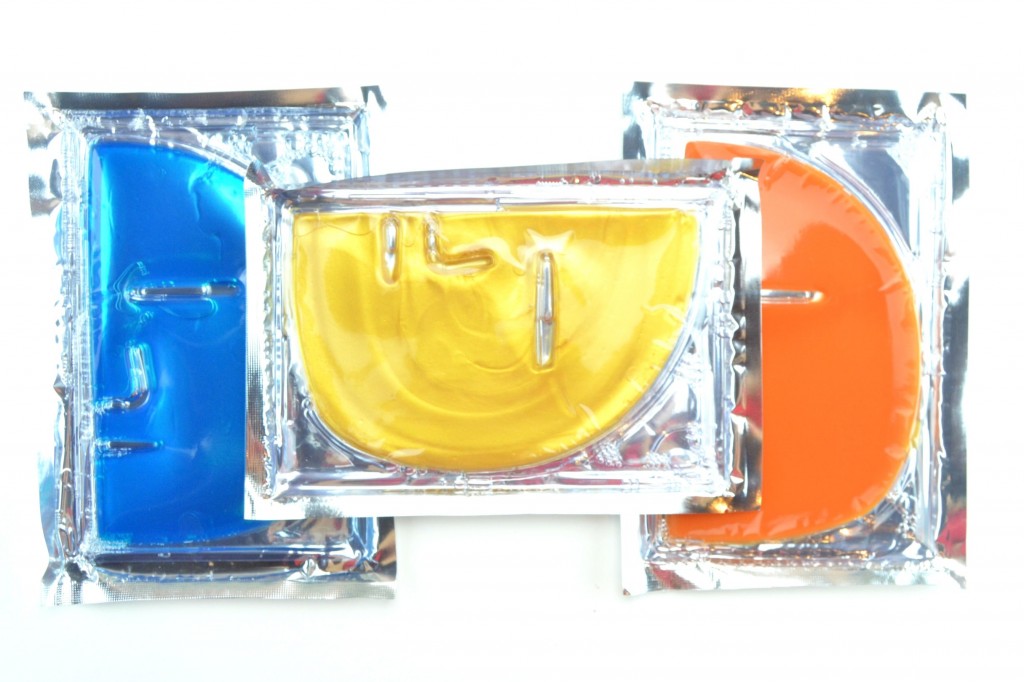 They say the couple that masks together, stay together, so Derek and I have had fun over these past 5 days rocking out gel masks nightly and to go hand in hand with these, we've also been using the Skylar Skin Flawless by Friday Mesmereyes mini eye treatment masks. Although it has the same idea as the other mask sets, designed to use every other day, I ended up testing out 2 (the moisture and lift one) and Derek tested out the soothe and de-puff one, since he tends to sleep less and often worries about his puffy under eye area. It's unique cooling gel technology feels incredibly cooling and relaxing on the skin and instantly helps to de-puff and soothe the under eye area, no matter which version of mask you use. It features active ingredients that work together to target all your main concerns, like hydration, under eye bags and firming in the matter of minutes. It comes in a set of 3 for $24.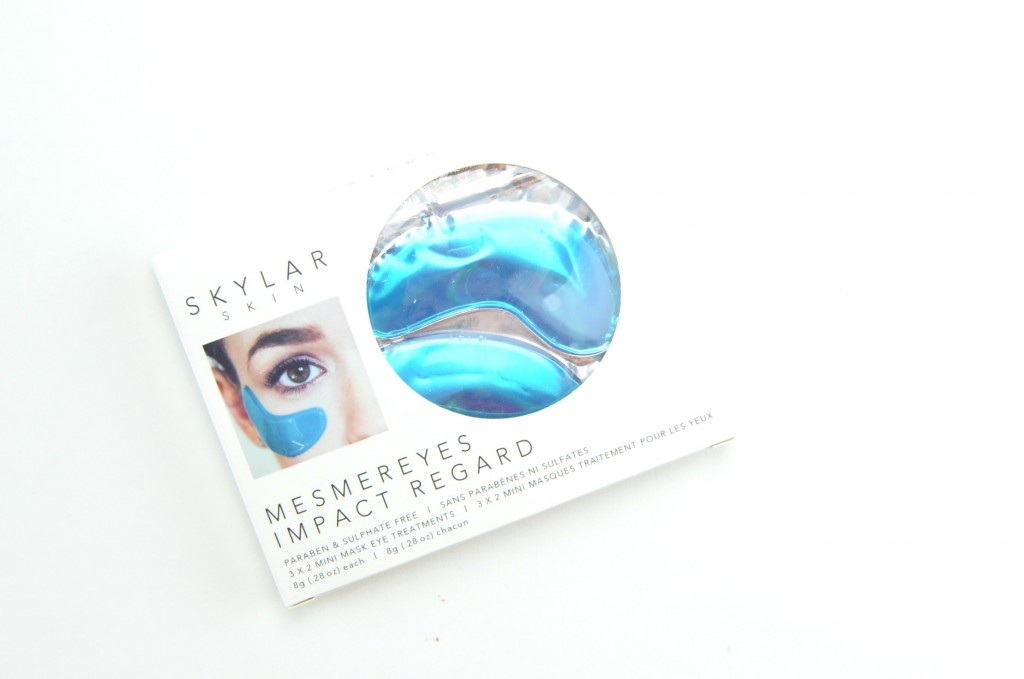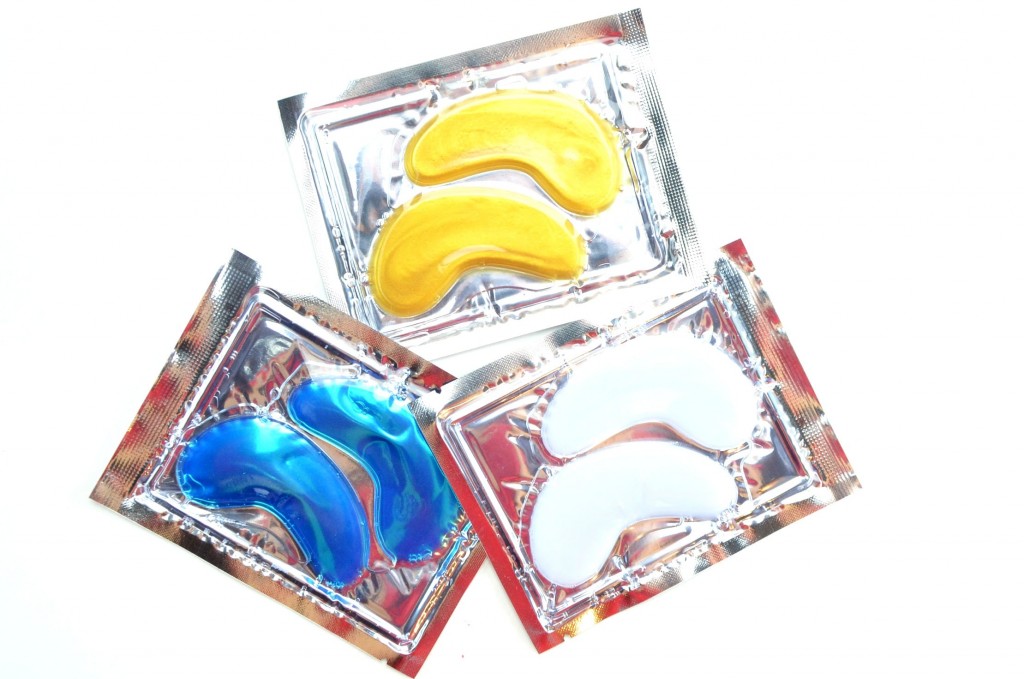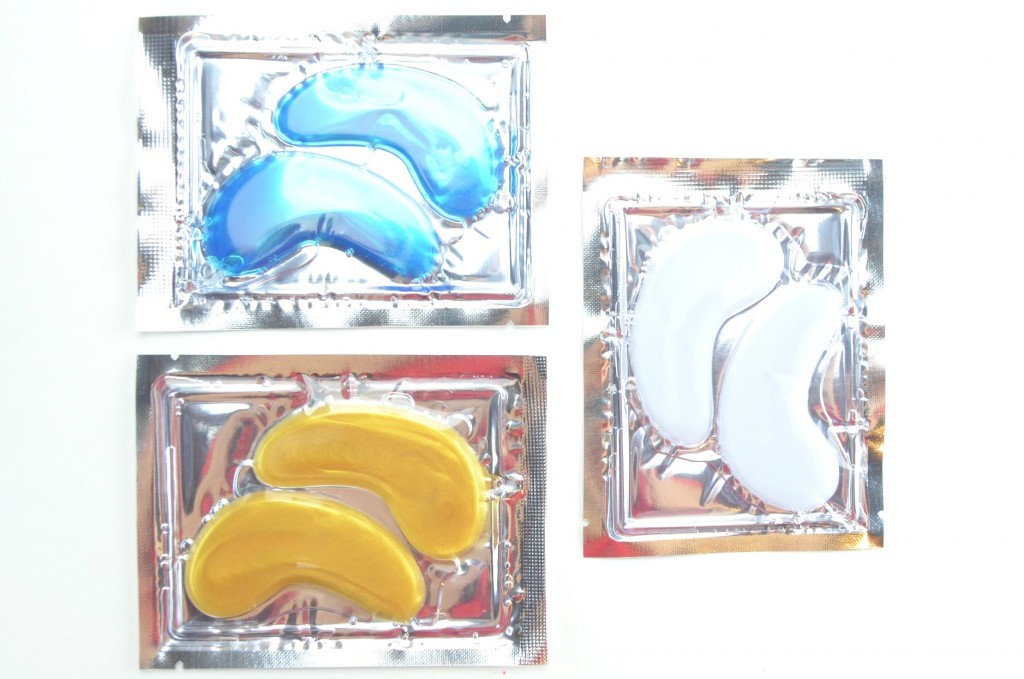 Skylar Skin Flawless by Friday Forever Flawless Serum is the finishing touch to complete our nightly routine. It features a unique blend of hyaluronic acid and alpha hydroxy acids to help moisturize and improve skin's texture and tone. It has an incredibly lightweight, liquidy consistency that glides onto the skin like butter. It's silky, creamy texture feels incredibly hydrating and slightly cooling at the same time. It's used in the evening, and immediately calms redness, eliminates any dry, flaky patches I may be experiencing and provides an instant glow to my otherwise dull complexion. It absorbs within seconds without feeling greasy or oily. Not only did it help restore radiance to my skin, it actually banished all dryness after only a few short applications. This is one intense serum, all while staying weightless and without clogging pores that cause breakouts. It retails for $44.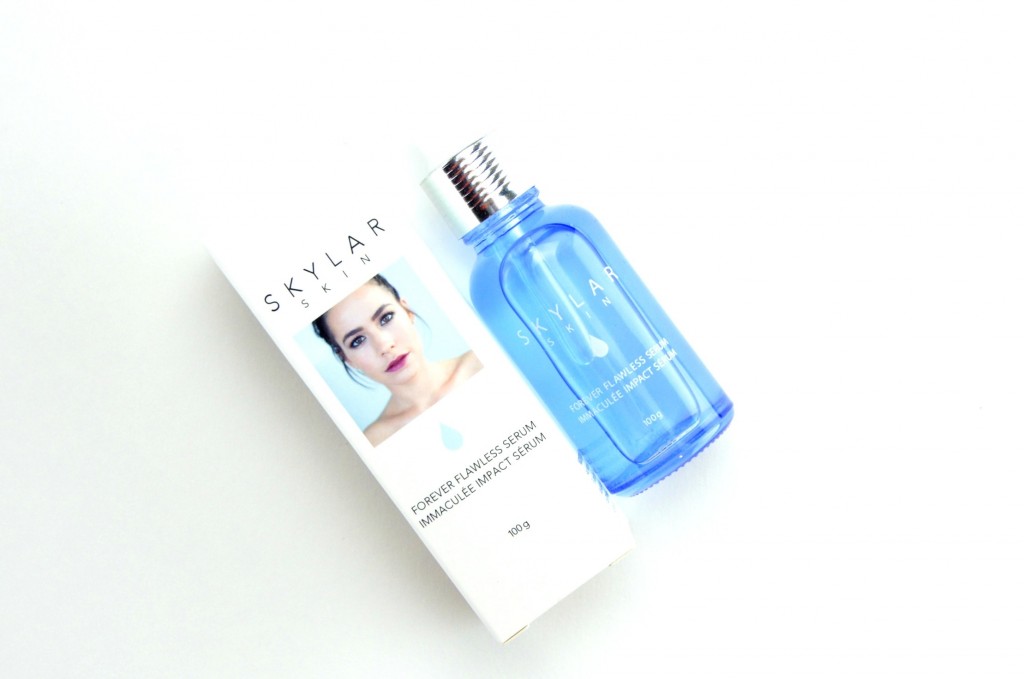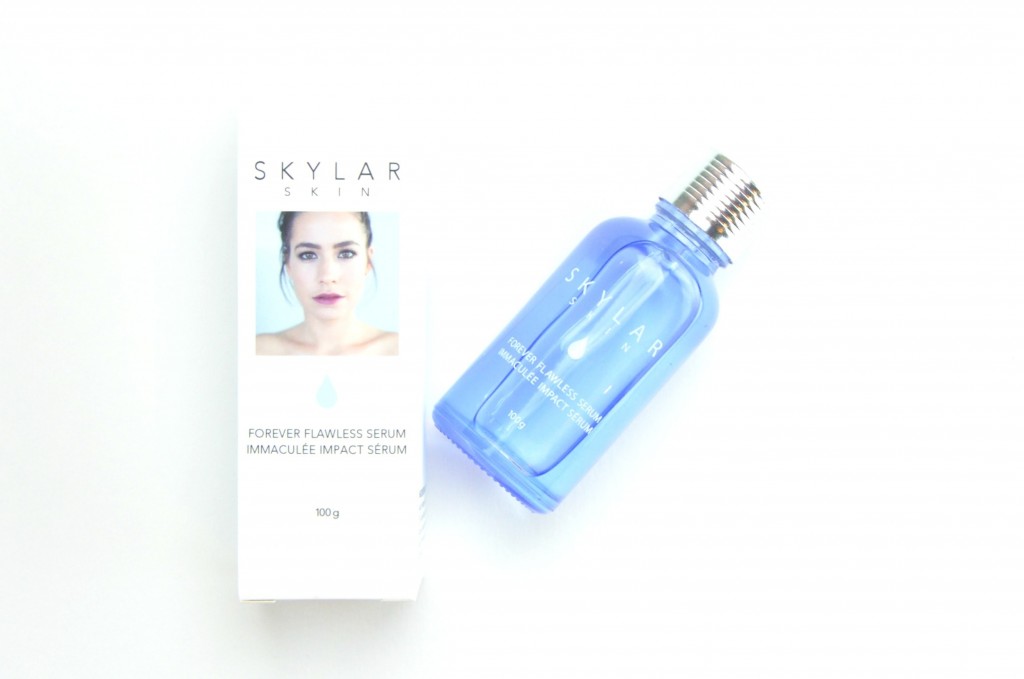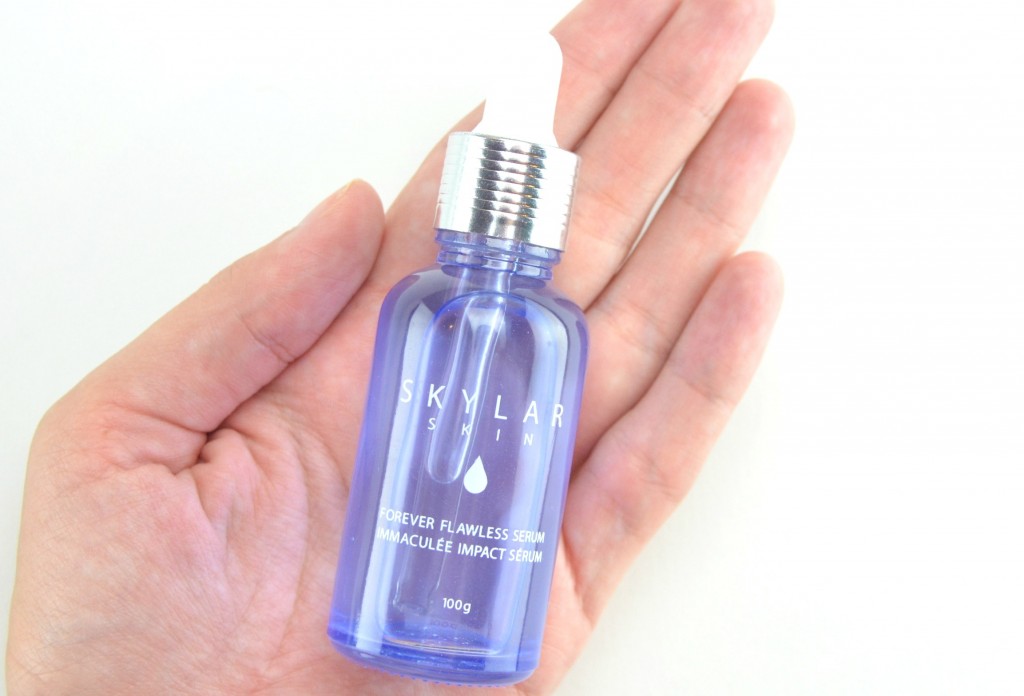 "Disclosure: This post was sponsored by Trade Secrets, but all opinions on this blog are my own. I also want to thank you for supporting the brands that support my blog."