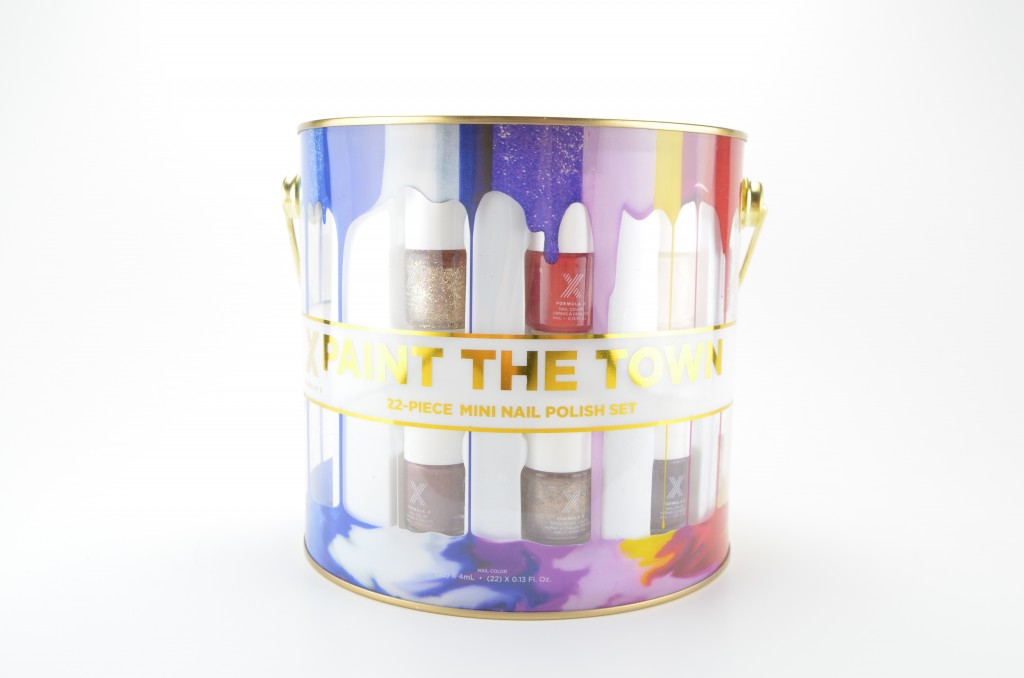 Nail Polish Lover

This Formula X Paint The Town is the perfect gift for any nail polish lover or hoarder on your holiday gift list this season. It contains 22 mini nail polishes (6 new and exclusive shades) and comes cutely packaged in this adorable and reusable paint can. It also comes with an instruction booklet that helps you achieve 4 different nail art looks. The paint can has every shade you'll need for 2015, from your basic nudes, to stunning and bold classics, and even a few glitters to add a little fun to your manicures. Of course, each shade features Formula X patented No Compromise formula that not only offers incredible wear time (up to 8 days), but is highly saturated in colour for high pigmentation in one easy brush stroke with intense shine. The kit contains 11 crème polishes, 4 shimmer shades and 6 glitter polishes.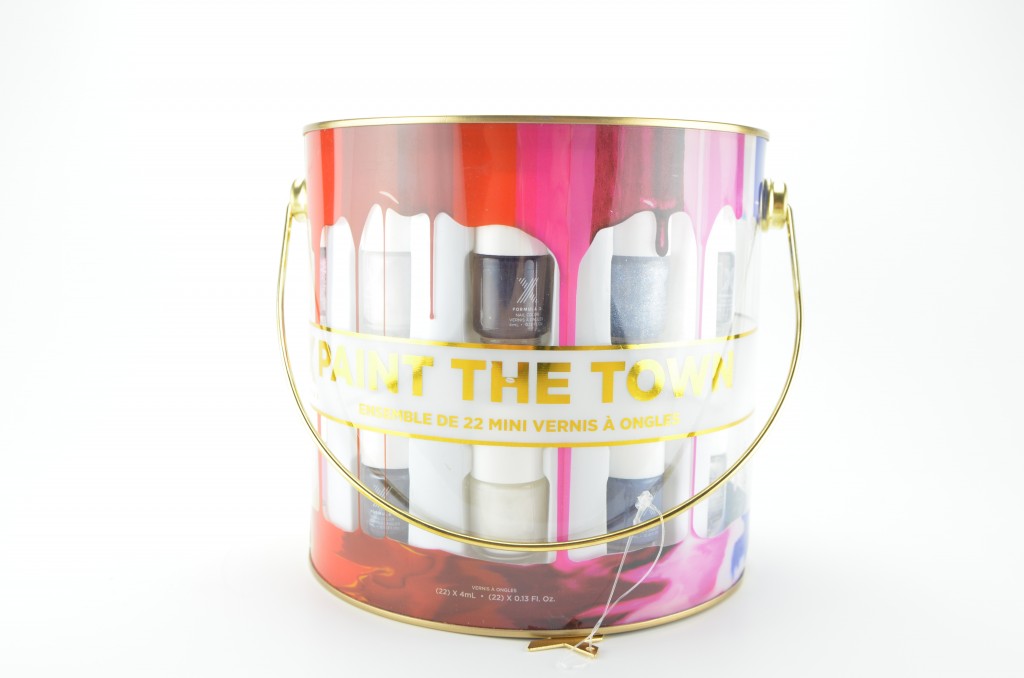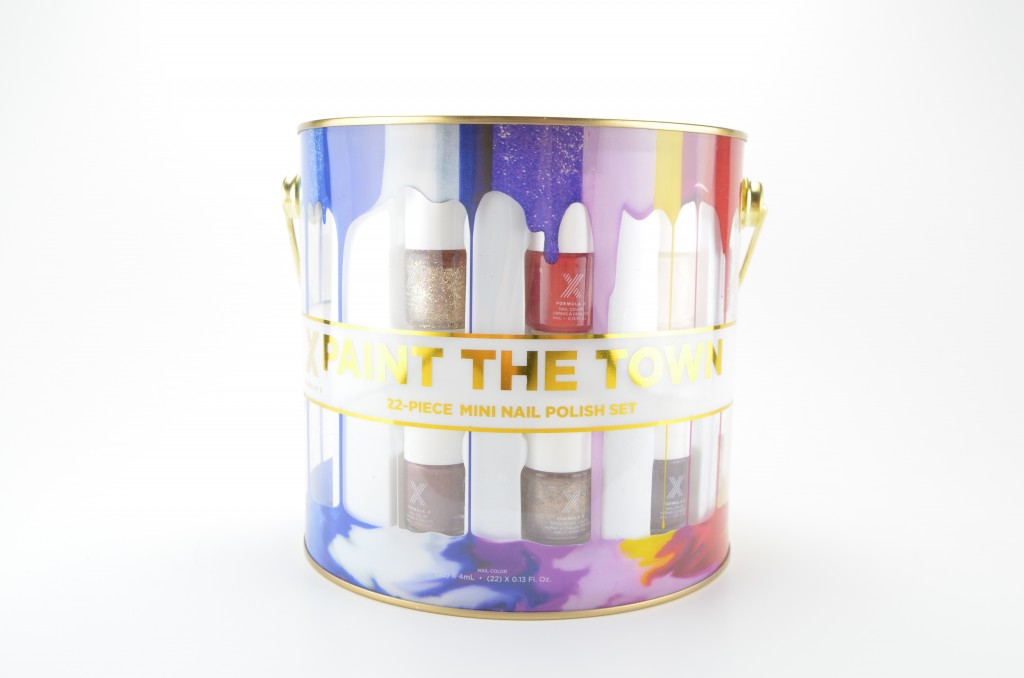 Although I would love to swatch each shade on my nails and describe each colour, this would be an extremely long post, you'll just have to take my word, each colour is even more beautiful than the next.
(Added note, my girl Zoë has swatches on her blog Writing Whimsy if you care to take a look)
Starlight (gold glitter), Pyrtotechnic (dynamite red), Astronomical (honeycomb nude), A+ (raspberry), Shockwave (raspberry purple glitter), Illusionary (silver pearl), Wunderkind (midnight blue pearl), Moon Sign (silvery blue glitter), Dark Matter (patent leather black), Dramatic (purple haze), Monumental (ivory gray), Perfection (smoky violet),
Absolute Zero (silvery gray glitter), Ignite (smoking red), Luminosity (rose gold glitter), Gemini (orchid pink), Umph (charcoal pearl), White Matter (paper white), Fathom (slate blue), Need for Speed (metallic silver), Stratosphere (blue purple glitter) and Pedal to the Metal (purple pearl).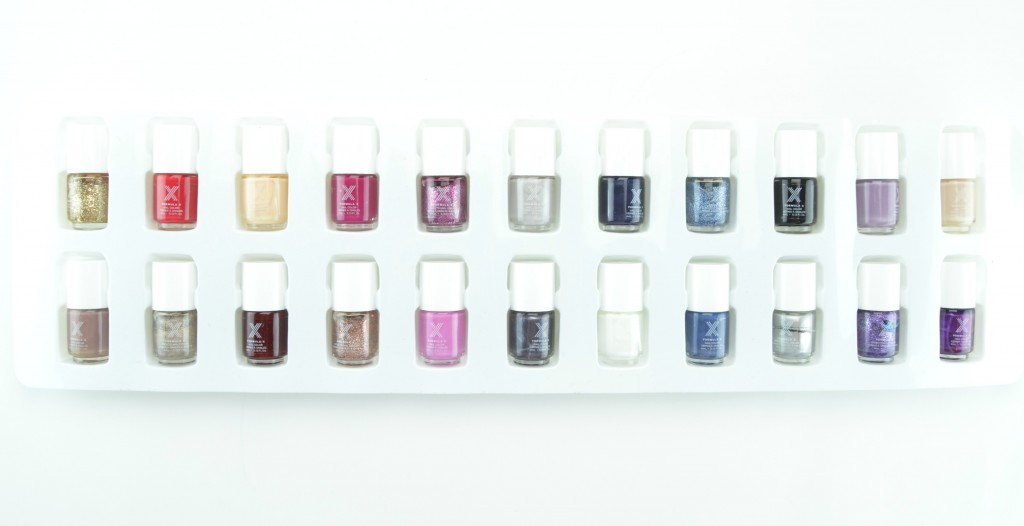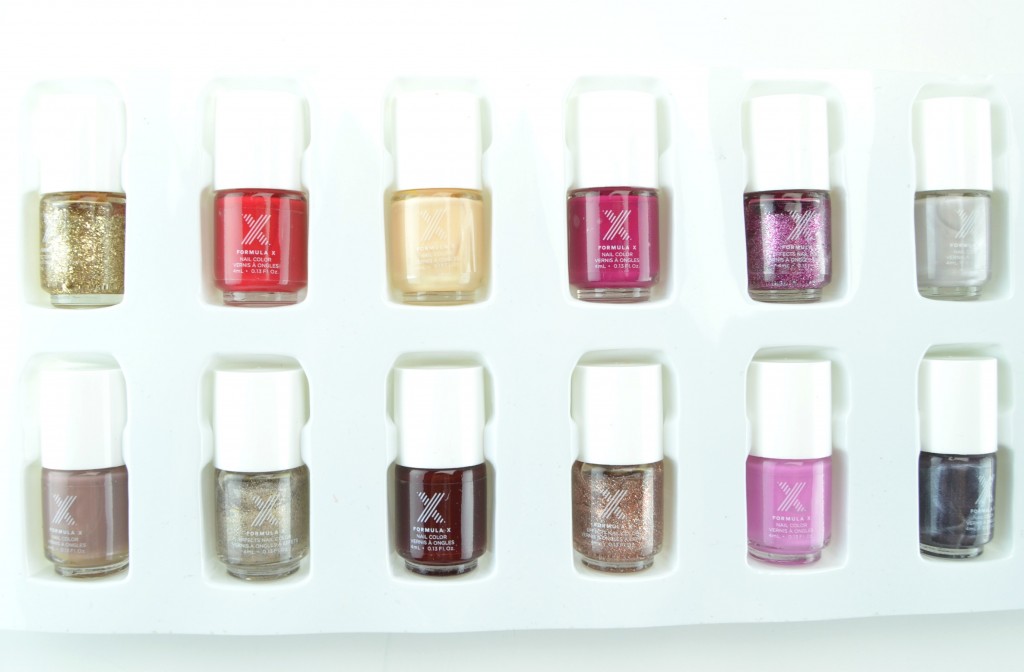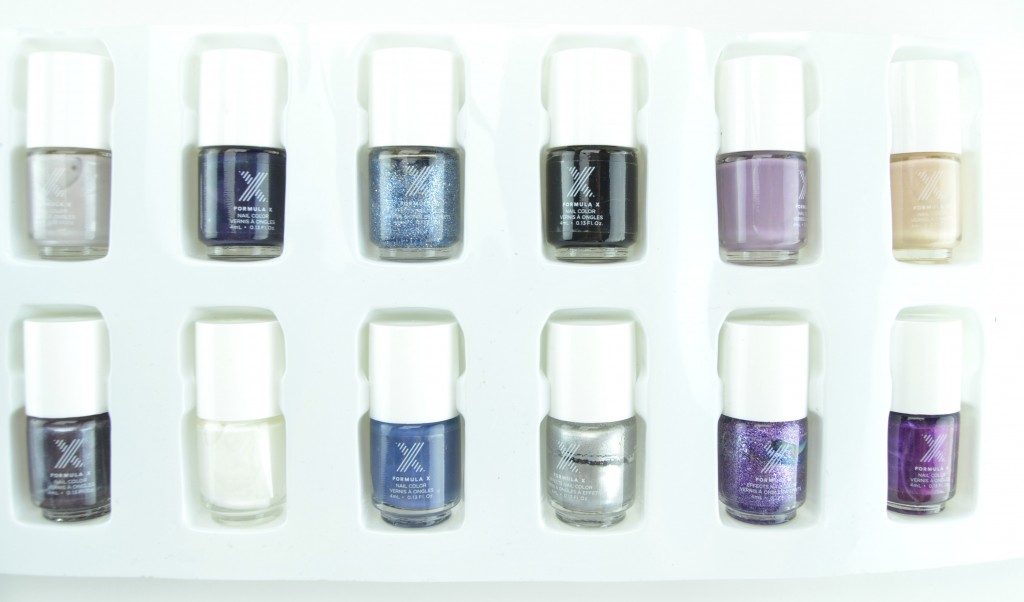 I love that the Formula X Paint The Town contains mini nail polish bottles, cause how often do you ever finish an entire bottle of polish anyways? This is the perfect opportunity to experiment and have fun with an array of shades, finishes and textures without having to spend $10+ on each individual shade. The crème formula is pretty sheer, you'll need at least 3 coats to achieve the true opaque colour, but the shimmer shades you'll only need 2 coats and the glitters only need 1 coat. This would make the perfect gift for anyone that's polish obsessed, is looking to expand their collection, or is just getting into nail art. It retails for $69, but is on sale right now for only $48.
sneak peek of a few of the different nail art looks found within the paint can!