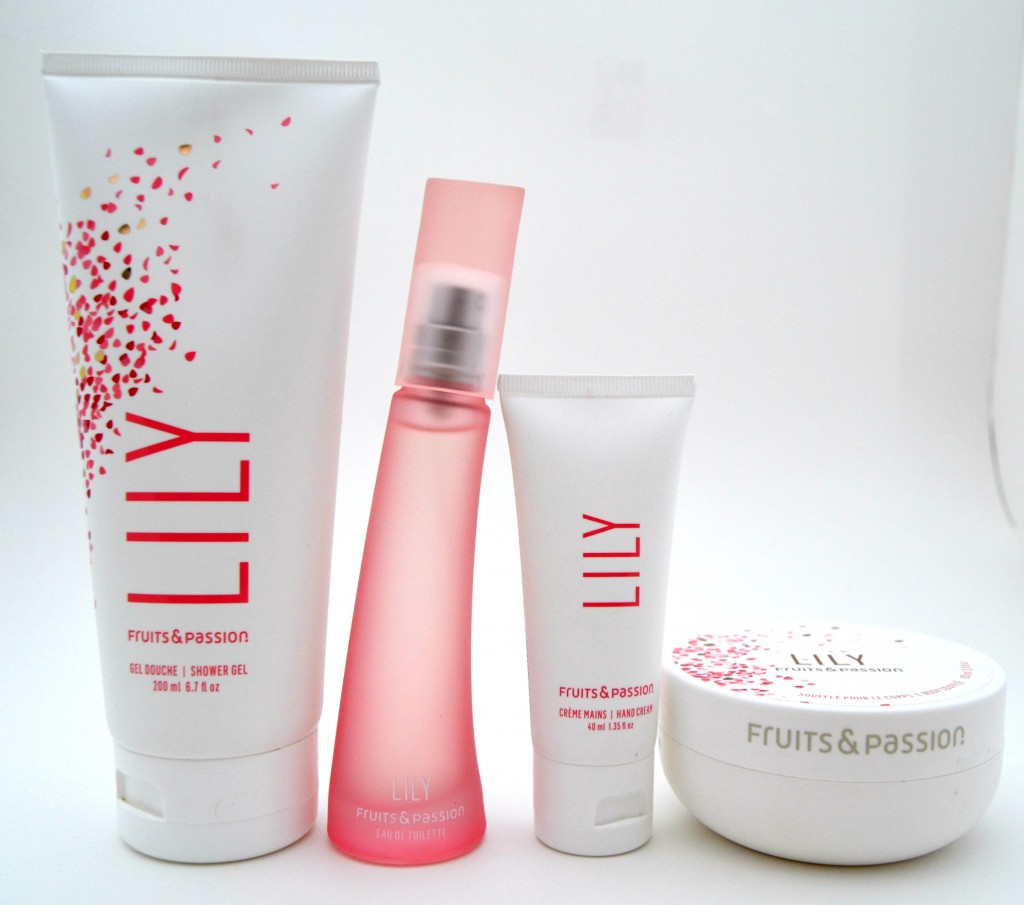 Fruits & Passion is always coming out with new collections, each one a little better than the next and this past August they released their latest scent called Lily which is described as "a feminine and sensual fragrance that features delicate floral notes accentuated by white musk." Fruits And Passion Lily collection features an eau de toilette, hand cream, shower gel and body soufflé all in a few different sizes and is really going to take you from crisp fall days into the cooler winter months.
Fruits & Passion Lily Eau De Toilette has head notes of bergamot and peony, middle notes of white poppy and orchid, and base notes of antique wood and soft musk. This is light enough to wear during the day, but you can add an extra little squirt of it for a night on the town and layer it with the shower gel and body soufflé for a more intense scent. How cute is the packaging on this, who doesnt want another pink perfume bottle to add to their collection?  It retails for $24.50 for 30ml or $45.50 for 75ml.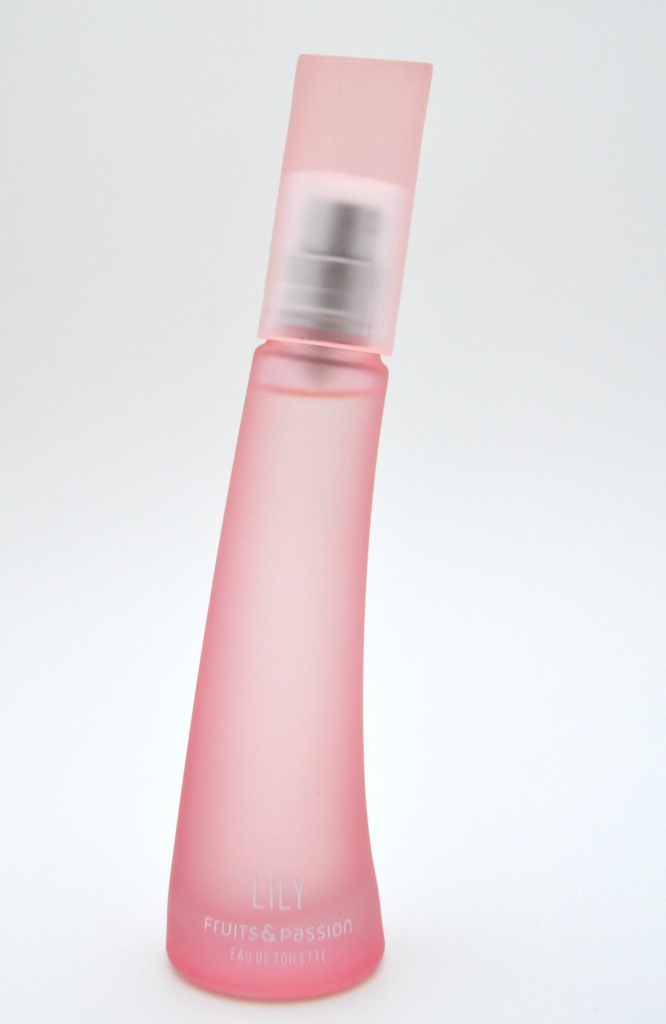 Fruits & Passion Lily Hand Cream has a thick, rich, white creamy texture to it that penetrates quickly into the skin to help protect, nourish and moisturize the hands with no oily, slippery or sticky residue. It has a nice floral scent that quickly disappears after only a few short minutes. It really does help to heal, protect and moisturize dry, chapped hands all day long. Skin is left feeling extremely soft, smooth and hydrated. It retails for $5 for 40ml.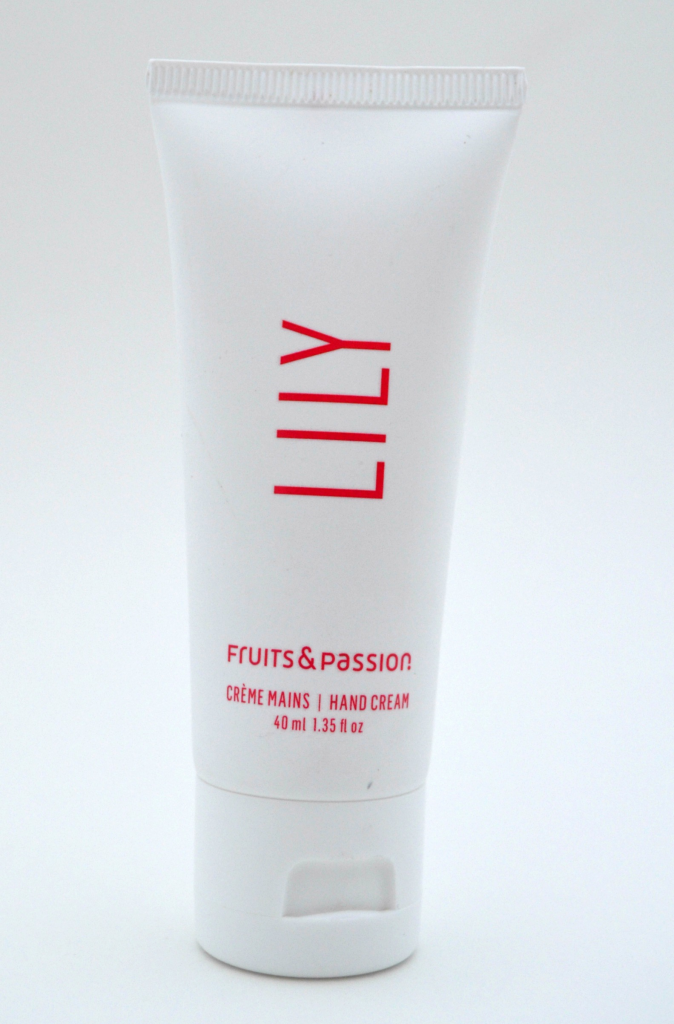 Fruits & Passion Lily Shower Gel creates just the right amount of lather while cleansing the body thoroughly with only a few drops. It features a lightweight texture that rinses away easily and doesn't leave the body feeling dry, sticky or with any residue left behind. You're left with clean, soft and supple skin with a nice, light floral scent, that's not too over powering on the skin. It retails for $12.50 for 200ml.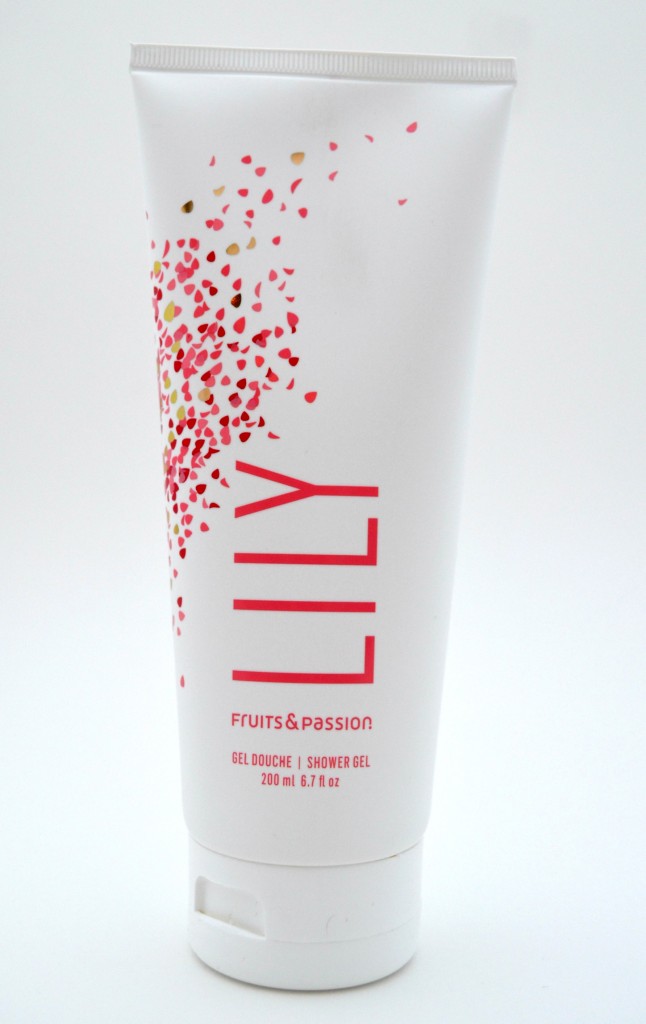 Fruits & Passion Lily Body Soufflé has to be my favourite product from the collection as my hands and body are already feeling the dry winter air and needs a little extra moisturize and hydration. It has a nice, thick, creamy consistency to it that isn't too sticky and absorbs almost instantly into the skin. It leaves the skin feeling soft, smooth and moisturized throughout the day with a hint of floral that isn't too strong and won't compete with any perfume you choose to use during the day. It retails for $12.50 for 100ml or $18.50 for 250ml.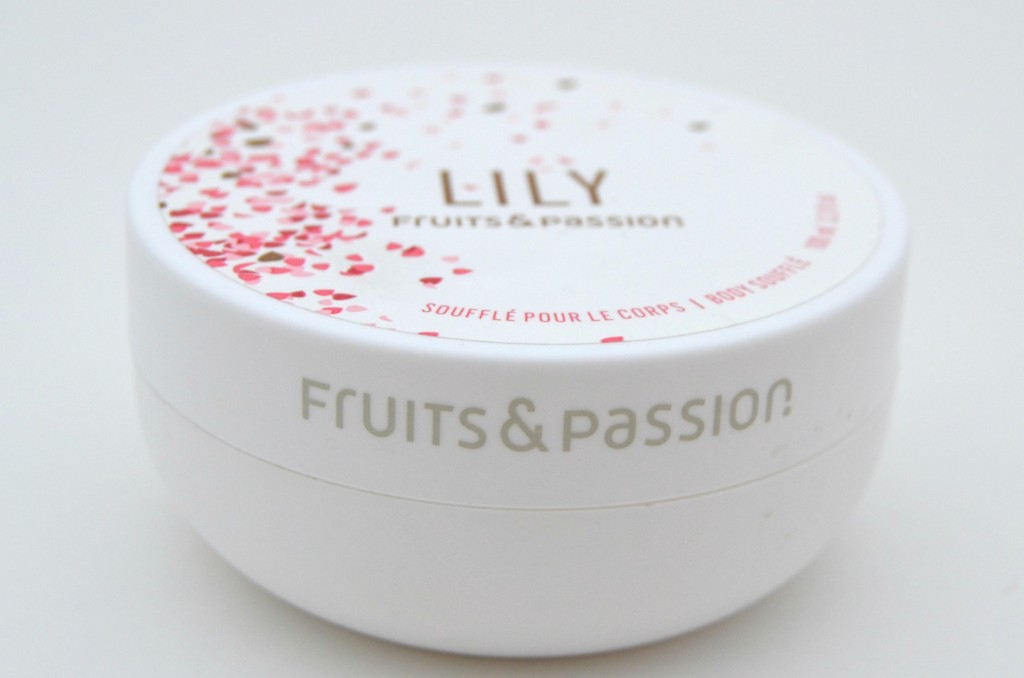 Next time you're in Fruits & Passion, you're going to want to take a peek at this fresh and new Lily collection, try the hand cream for just a small amount of floral scent or pair it with their eau de toilette for a stronger, more intense fragrance.