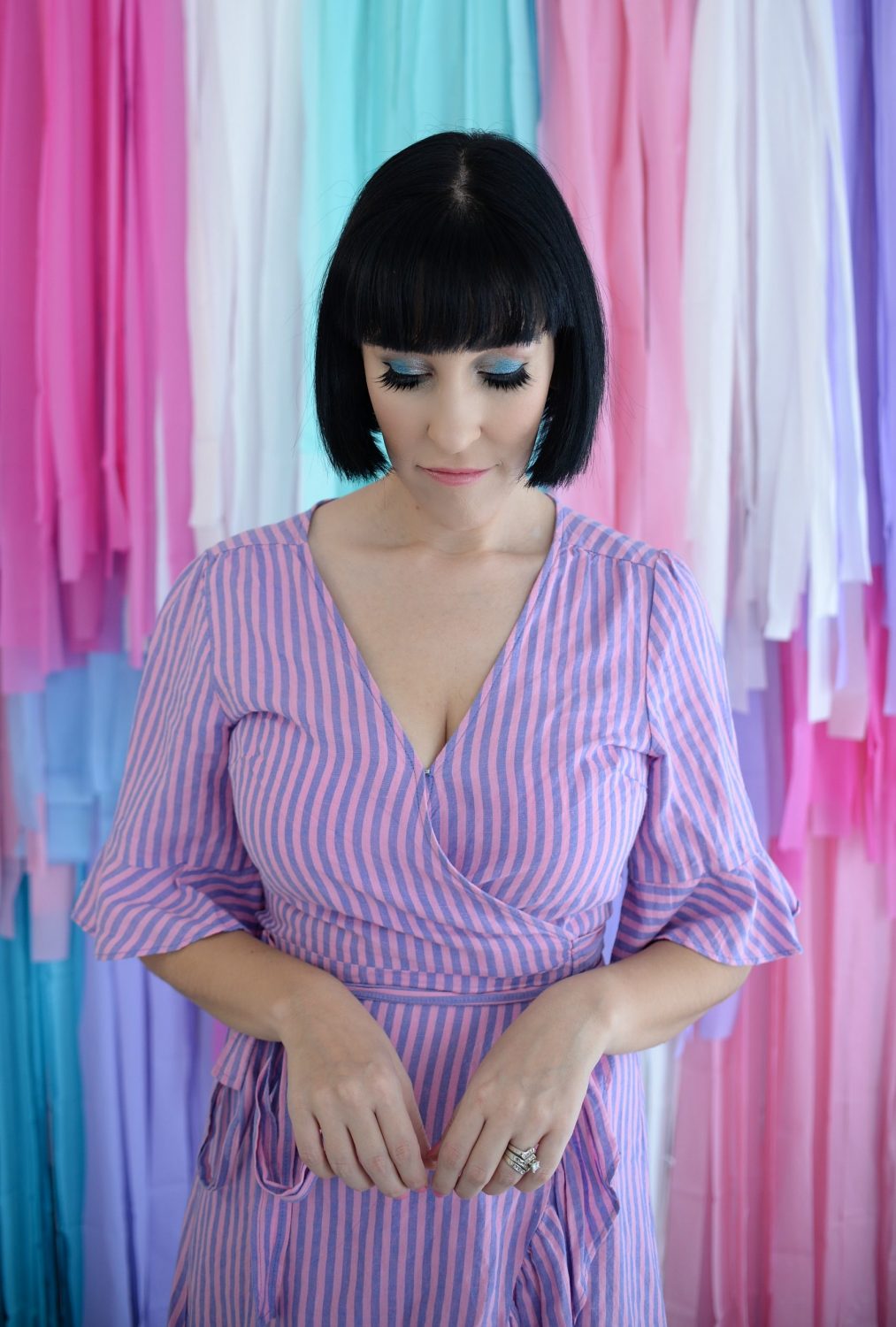 Rihanna's Makeup Collection
There's no denying that Rihanna is taking over the world. From her incredible music and dancing career, to her impeccable fashion sense, to her role in changing the beauty industry (for the better). Ever since launching her makeup brand, Fenty Beauty, in the fall of 2017, other brands have been scrambling to keep up. Her collection features a full range of shades, suitable for all skin tones and is designed for everyone in mind. So, whether you're someone who prefers a "no makeup" makeup look, or loves to go full-on glam, there's an array of products for you.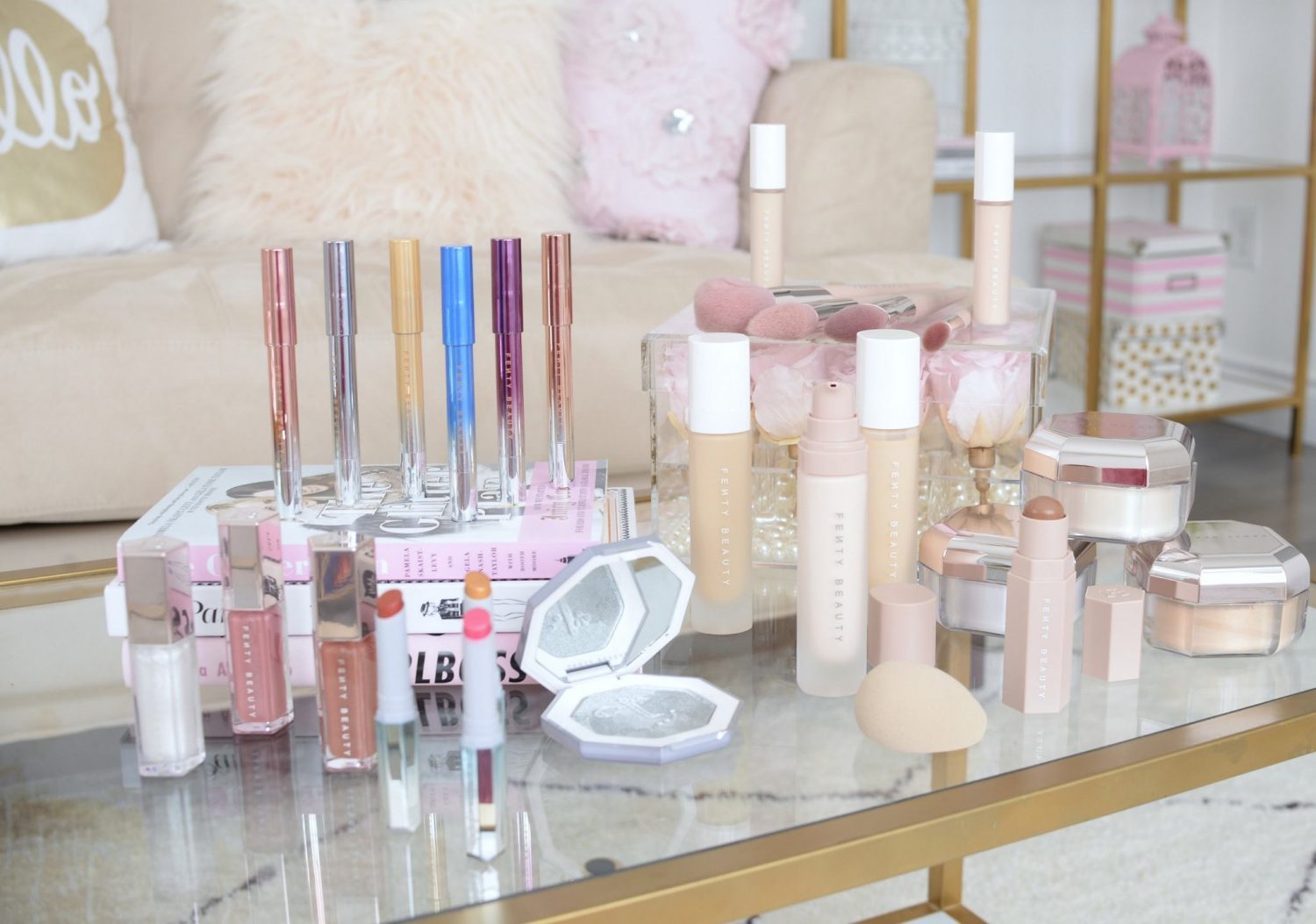 The first step to any makeup look is a primer. Fenty Beauty Pro Filt'r Instant Retouch Primer not only helps to prolong the wear time of your foundation, it helps to create an incredibly smooth surface for your foundation to adhere to. Its unique pore-diffusing formula immediately diminishes the looks of enlarged pores delivering an instant retouch effect. Its silky-smooth texture melts into the skin, helping to keep skin mattified all day, while still managing to be ultra-hydrating. Its slightly pinkish hue adds a healthy radiant glow with almost a brightening effect. It blurs imperfections, locks and sets foundation in place all day, and creates a flawless, airbrushed effect. Its lightweight consistency is not only breathable and comfortable to wear, it doesn't clog pores causing breakouts. It retails for $40.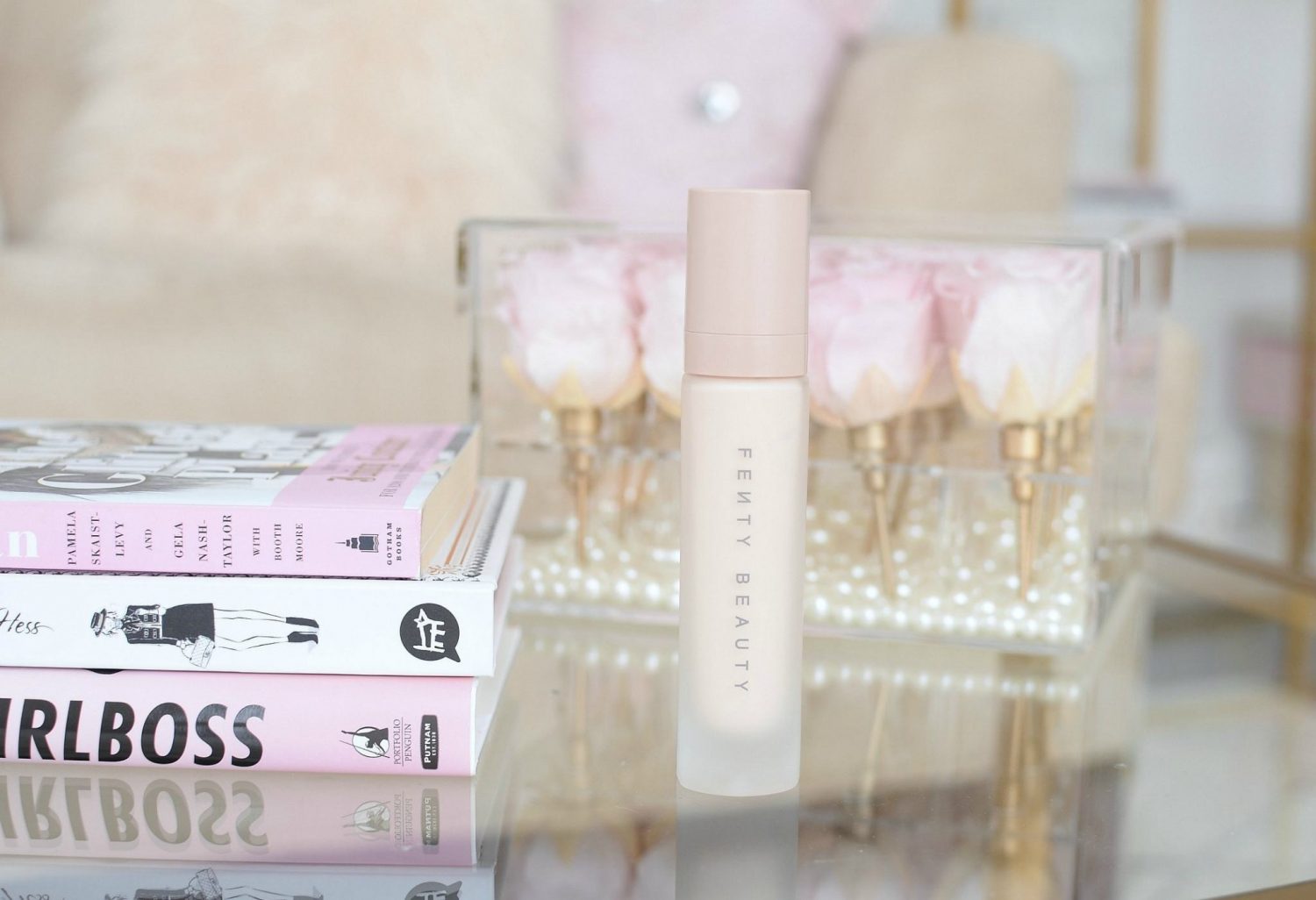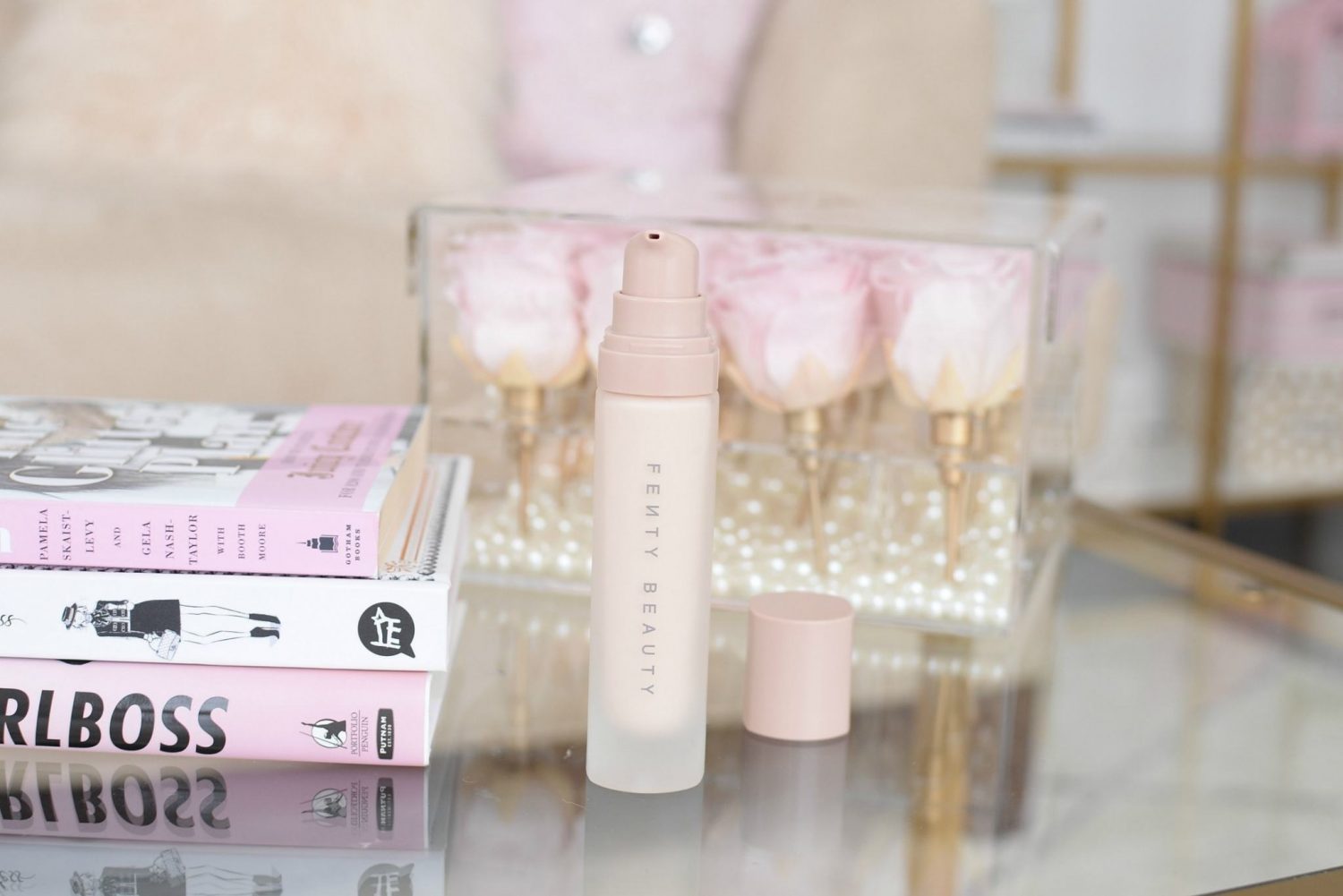 You guys know, my site isn't about bashing brands or creating negative reviews. If I'm unhappy with a product, I simply don't feature it. I don't feel the need to add to the pollution that is the internet, and just because something didn't work for me, or if I was unhappy with a product, doesn't mean it's not going to be amazing for you. Since I really wanted to create an entire full-face Fenty Beauty makeup look, I felt the need to talk about the Pro Filt'r Soft Matte Longwear Foundation. Let's start with the things I love about it, like the fact it's offered in 50 shade selections, it's long-wearing and it provides full coverage with a single pump or two. It also sets and dries to a completely matte finish, blurs imperfections and doesn't clog pores. Now with matte in the title, I should have known it wasn't going to work for my incredibly dry skin, but it honestly sucked all the life out of my skin within the first few hours. I truly believe if you have oily skin, you'll love it, it just wasn't meant for me. It blends out beautifully, the finish is flawless, and the colour selection is unreal. It retails for $42.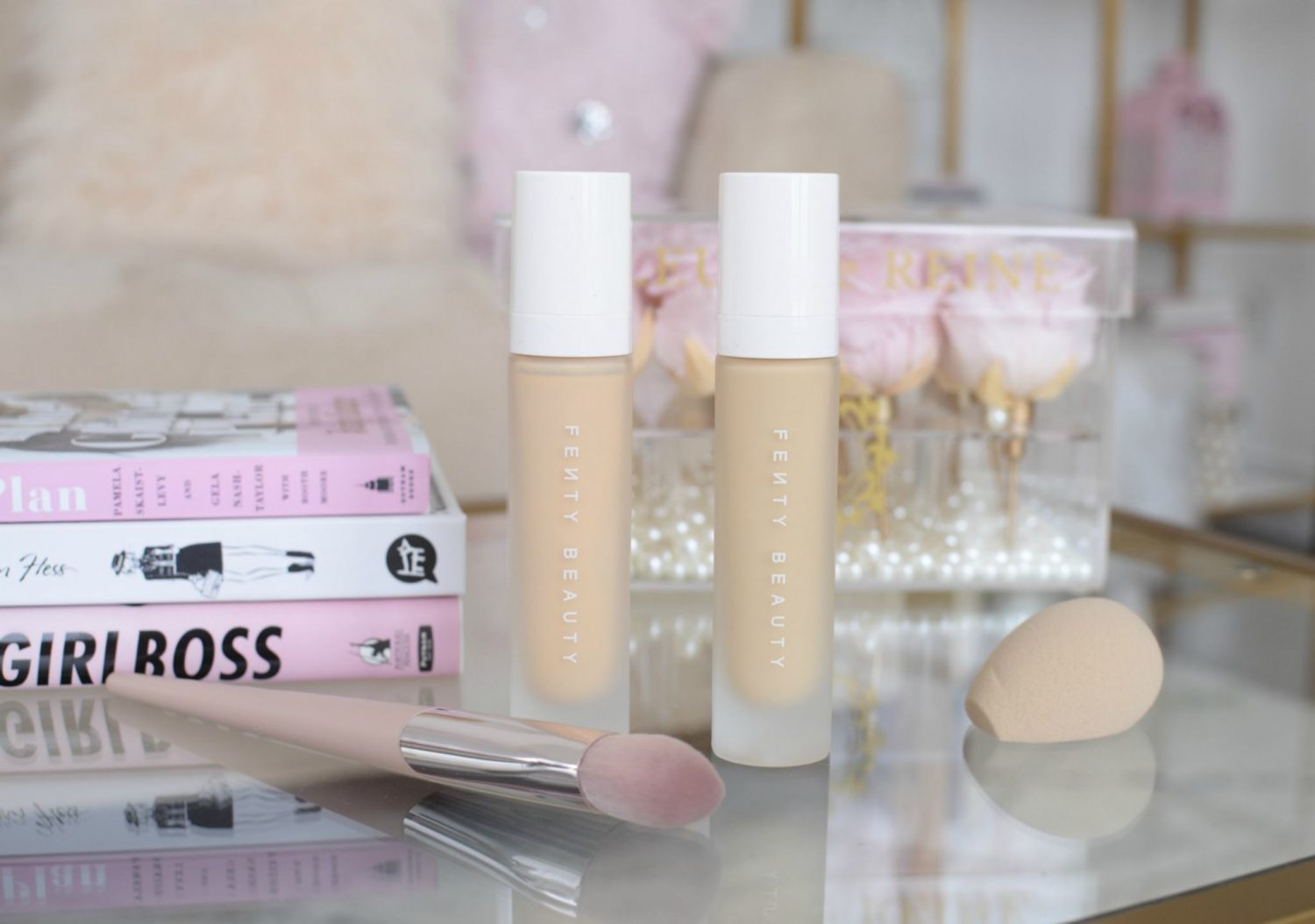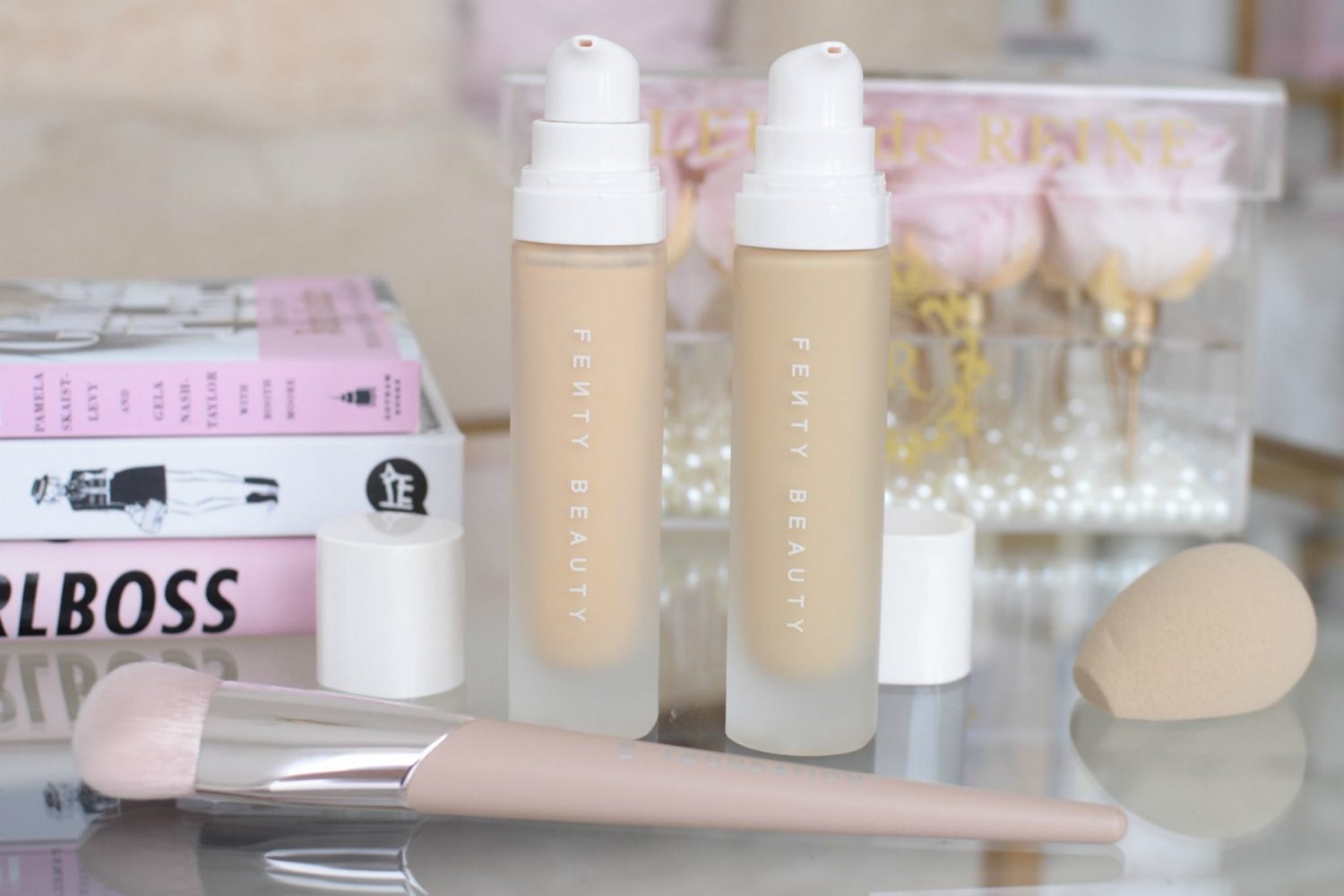 Whether you like to apply your foundation with a brush or sponge, your girl Riri's got your back. The Full-Bodied Foundation Brush 110 features a slightly dense, paw-shaped design with more than 140,000 ultra-fine synthetic bristles. It's incredibly soft, doesn't absorb too much product and buffs and blends your liquid foundation in seamlessly for a completely flawless finish. It retails for $42. Fenty Beauty Precision Makeup Sponge 100 on the other hand is the ideal makeup sponge when you're looking to customize your coverage. Its 3-sided design allows you to get into all the difficult areas on your face. Its soft and bouncy texture works into all the contours of your face with ease. Use the slanted side for all-over foundation blending, the mini-moon edge for targeted areas around the undereye and around the nose, and the rounded end for buffing into the skin. It retails for $20.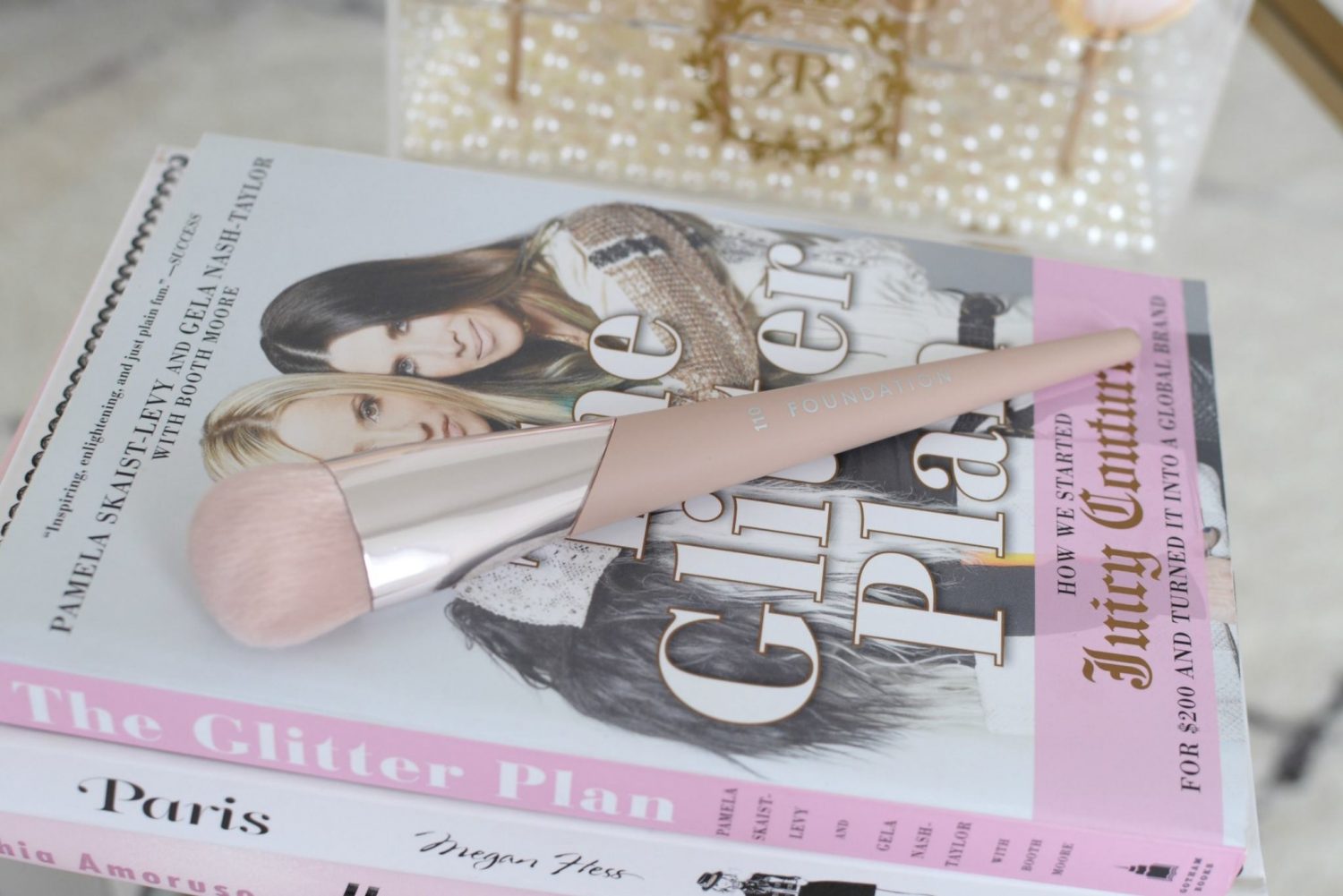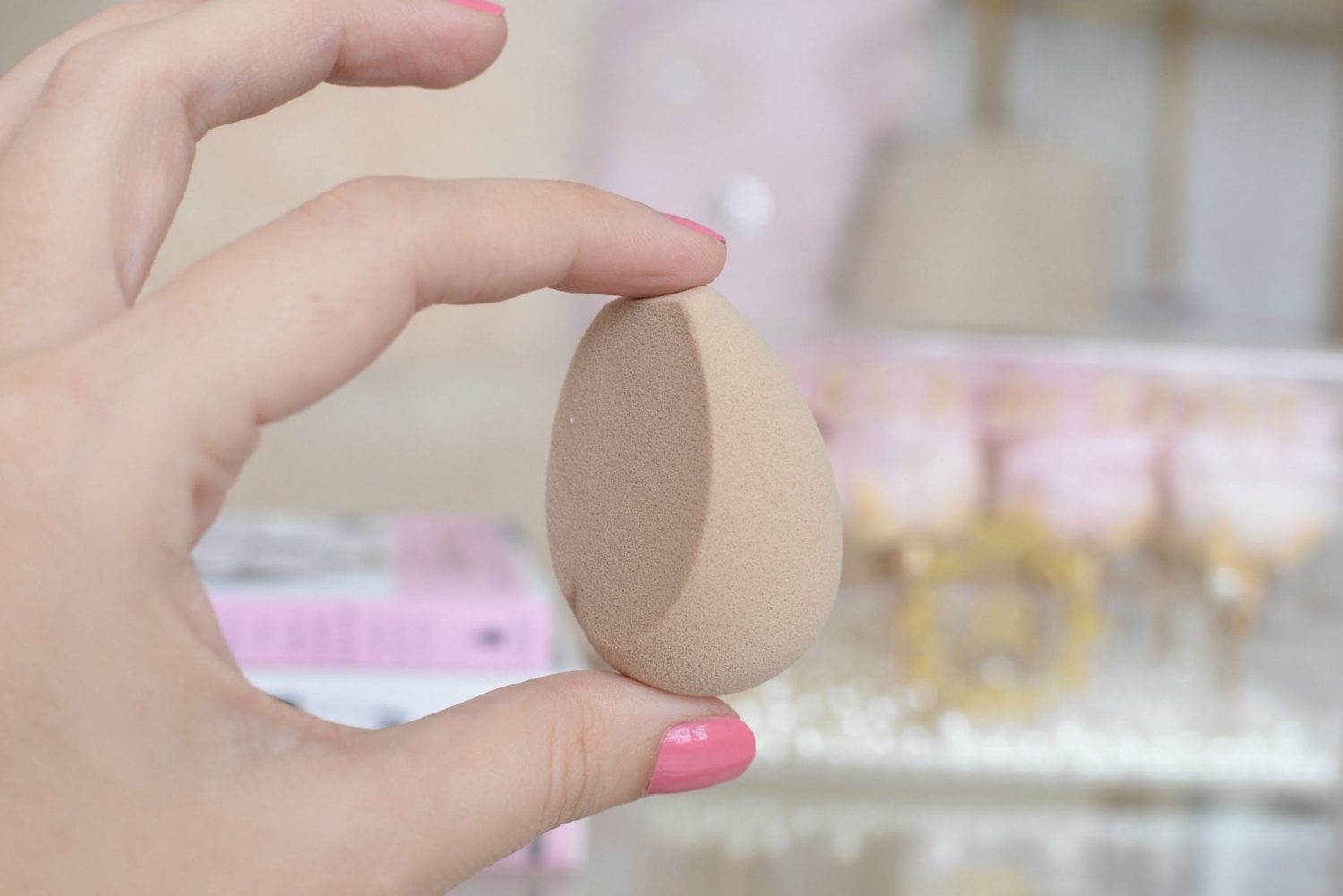 Now the Fenty Beauty Pro Filt'r Instant Retouch Concealer on the other hand is a product I can get behind. Designed to help conceal uneven skin tone, dark spots, redness and blemishes, this lightweight, yet rich and creamy formula does just that. Unlike some incredibly thick concealers that are designed to cancel out all imperfections, leaving your skin feeling dry and uncomfortable, this one is extremely pigmented and opaque without being too heavy. This buildable formula allows you to create a medium everyday, wearable look, but can also be built-up for a more flawless, full-coverage effect. It melts into the skin, requiring very little buffing or blending, for an incredibly natural appearance. When used under the eyes, if you go a shade lighter than your foundation, it will help to brighten and conceal dark circles, while when used on breakouts, it conceals without looking too dry or accentuating dry patches. Again, it comes in 50 shades and retails for $32.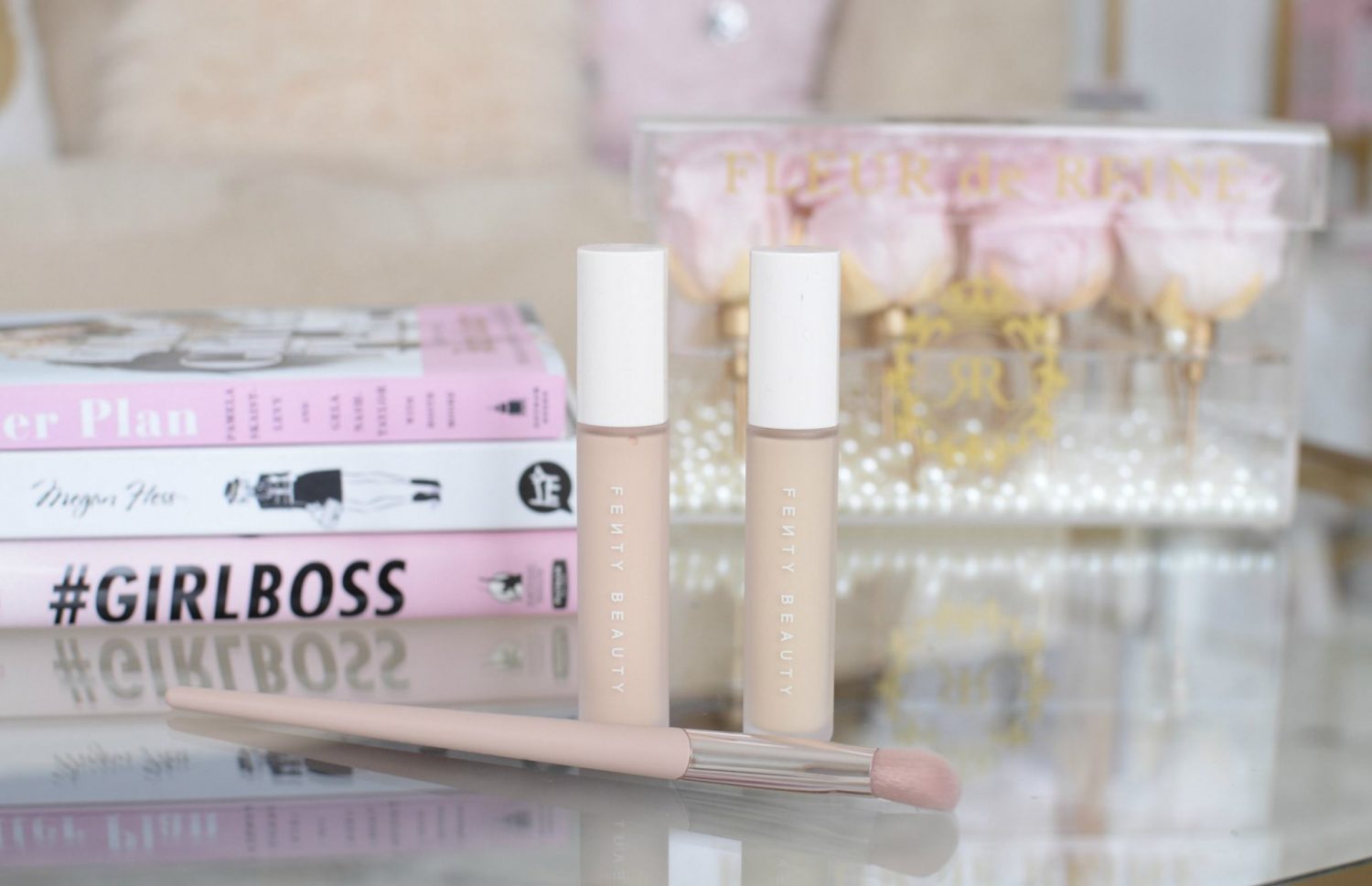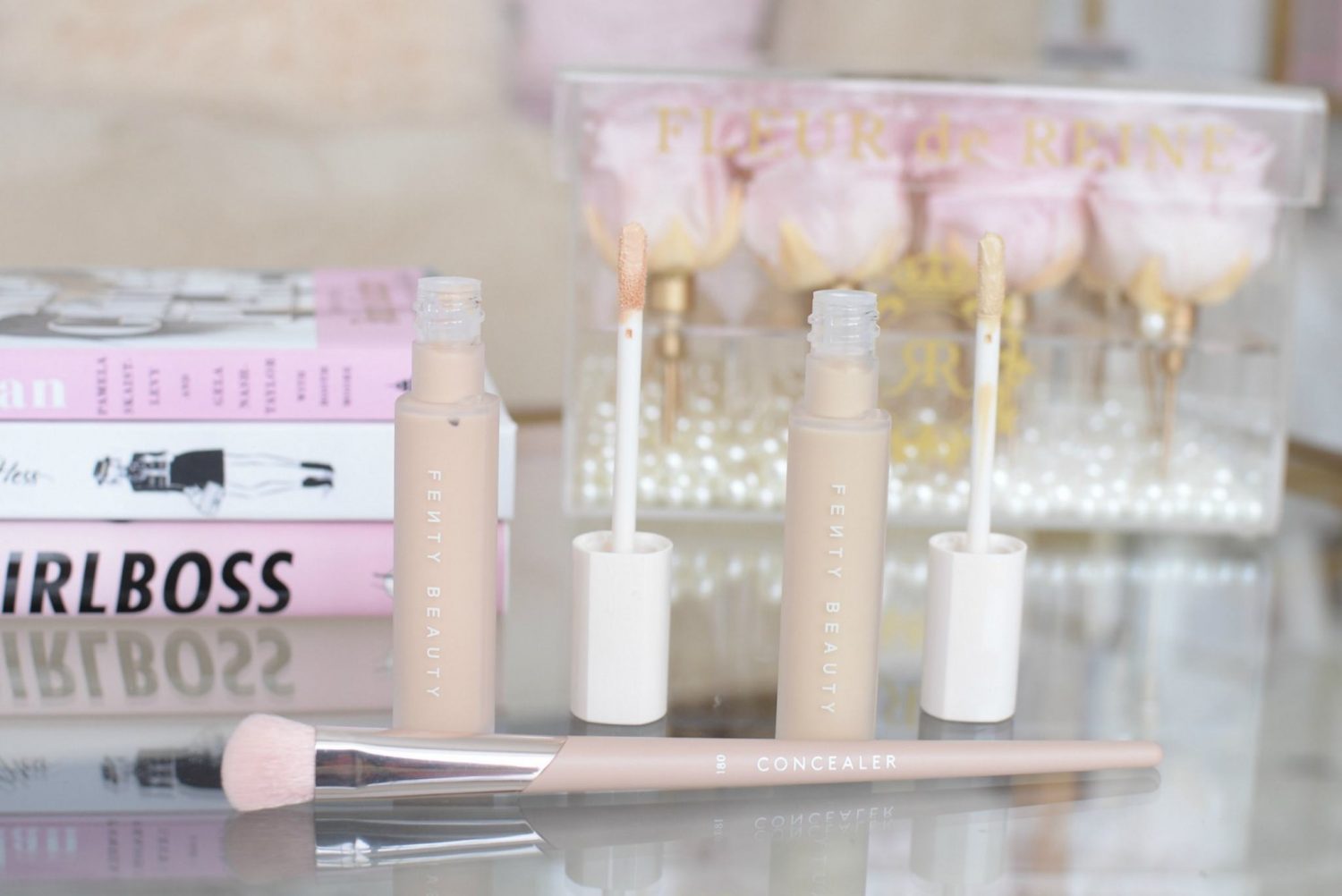 The new Fenty Beauty Precision Concealer Brush 180 is the perfect brush for applying and blending out your concealer. Its incredibly super-soft, synthetic bristles are uniquely cut and angled to pack on the coverage while getting into tight and hard-to-reach areas. Effortlessly blend and buff out both liquid, cream and powder formulas with ease. The slightly rounded design hugs the natural contours of your face and gets into tight quarters like your undereye and around the nose. It retails for $32.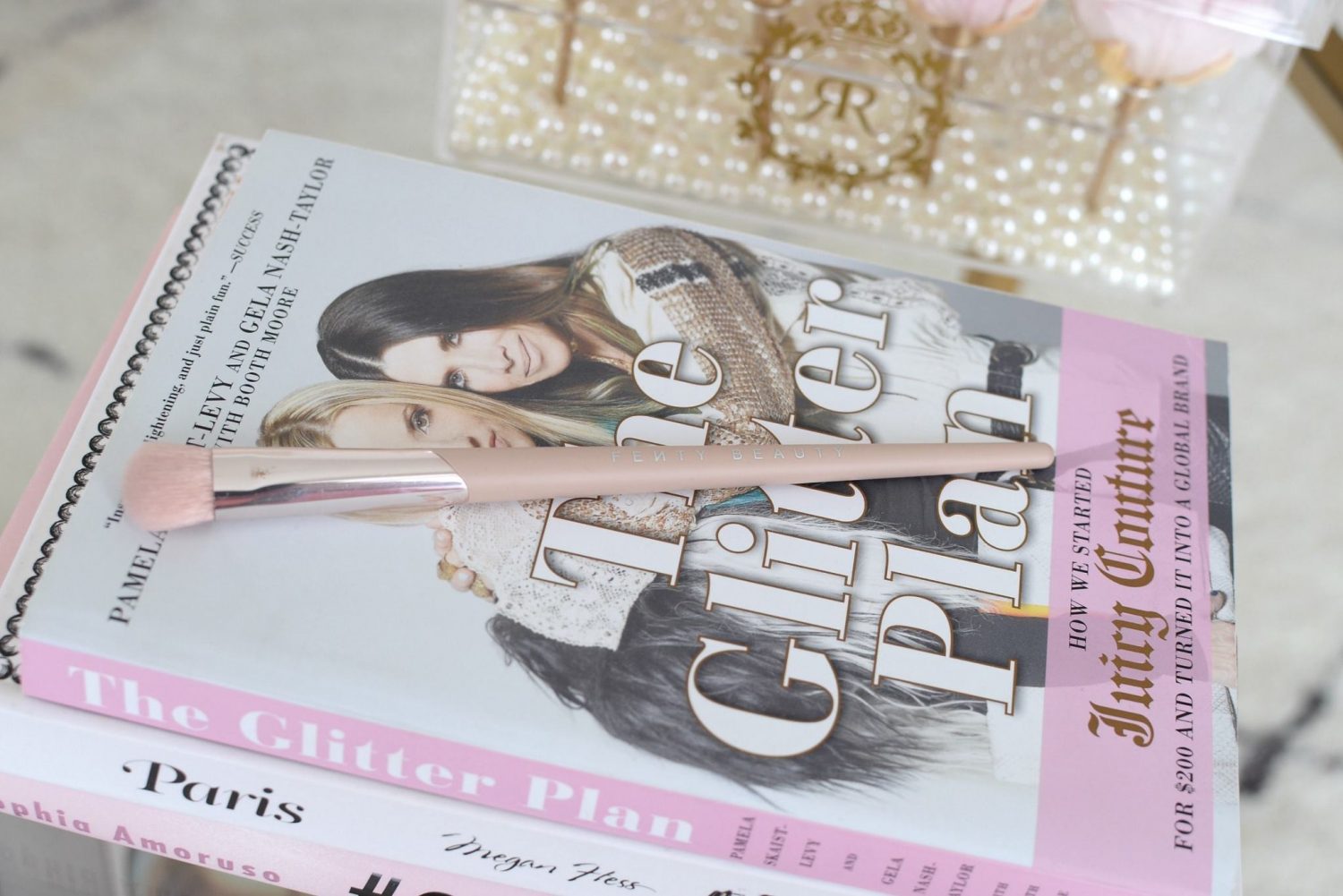 Keeping with the consistence theme of offering a wide shade selection, Fenty Beauty Pro Filt'r Instant Retouch Setting Powder is offered in 8 shades. I can quickly see this being a holy grail for many. Its silky-soft texture melts into the skin, creating a matte finish without looking like you're wearing powder at all. It helps to keep the skin shine-free all day, without clinging to dry patches or accentuating texture. I used shade Butter, which was designed for those with fair to medium skin tones to set and lock my foundation into place. This is the perfect all-over setting powder for someone who has dry skin, yet still wants that matte effect. As for the under eyes, I went with shade Lavender. Its designed for those with fair to light skin tones, hello me, and it's great for brightening. Not only does it make your skin 10x brighter, it helps to smooth and almost fill in pores for a flawless finish. It retails for $40.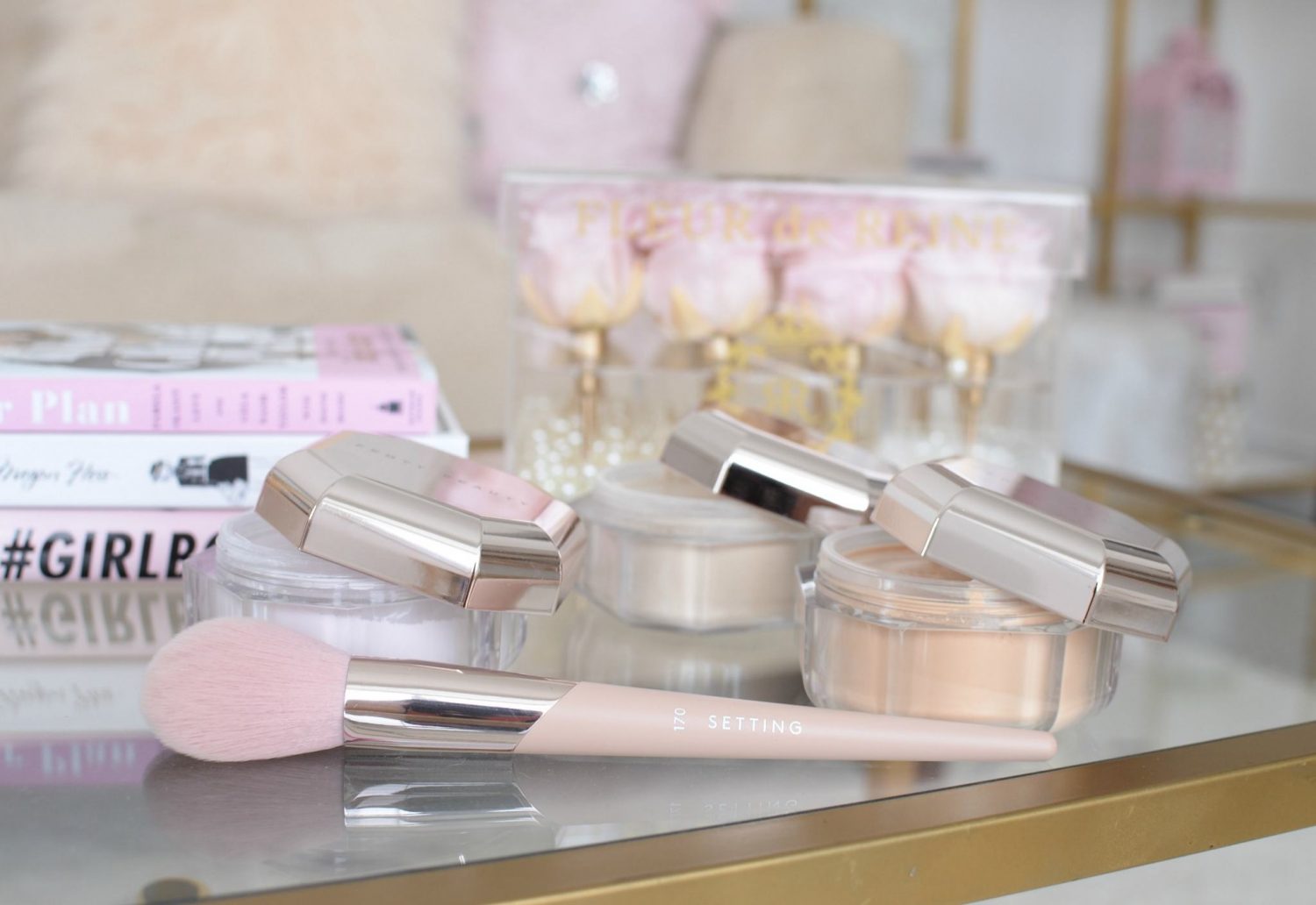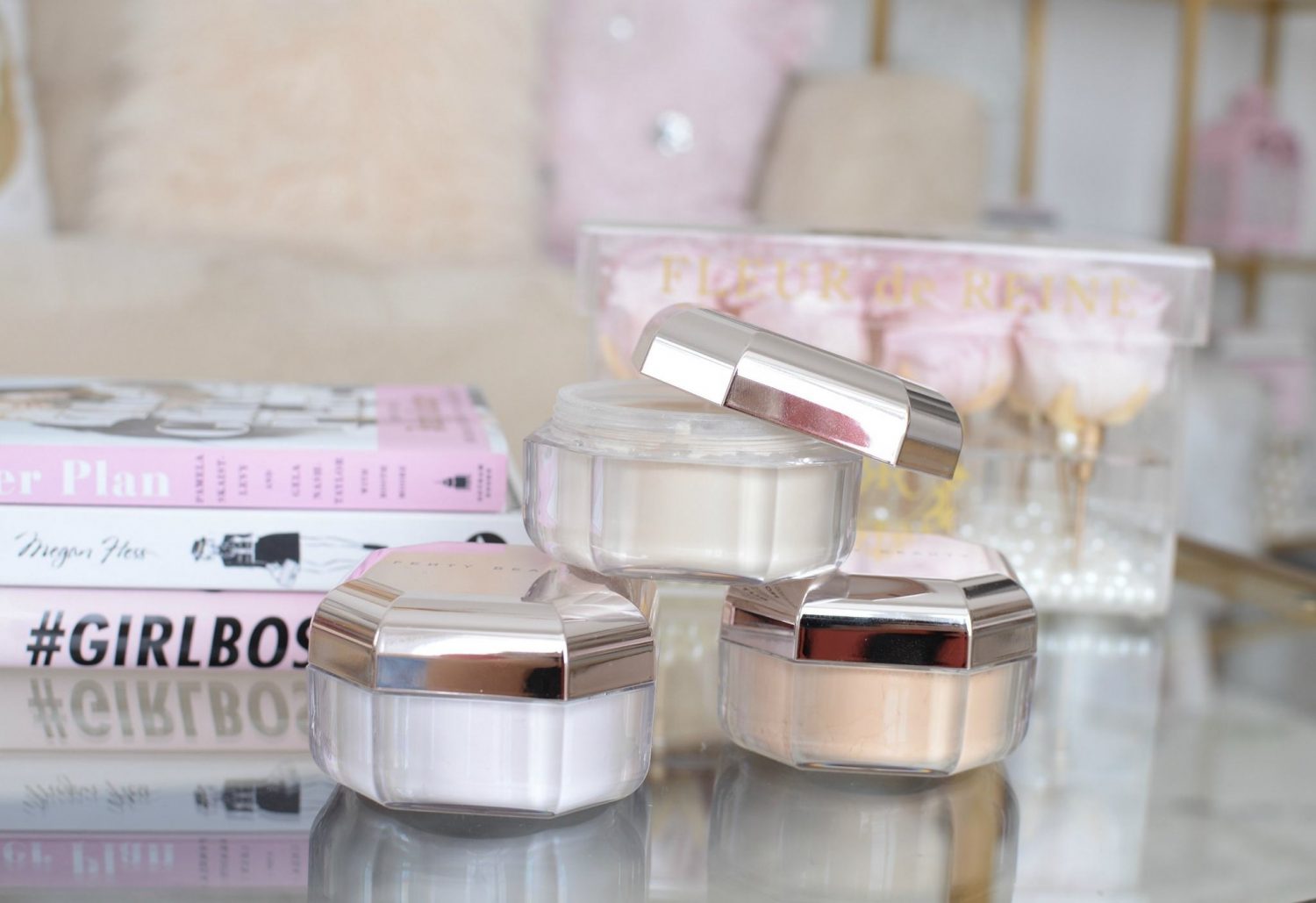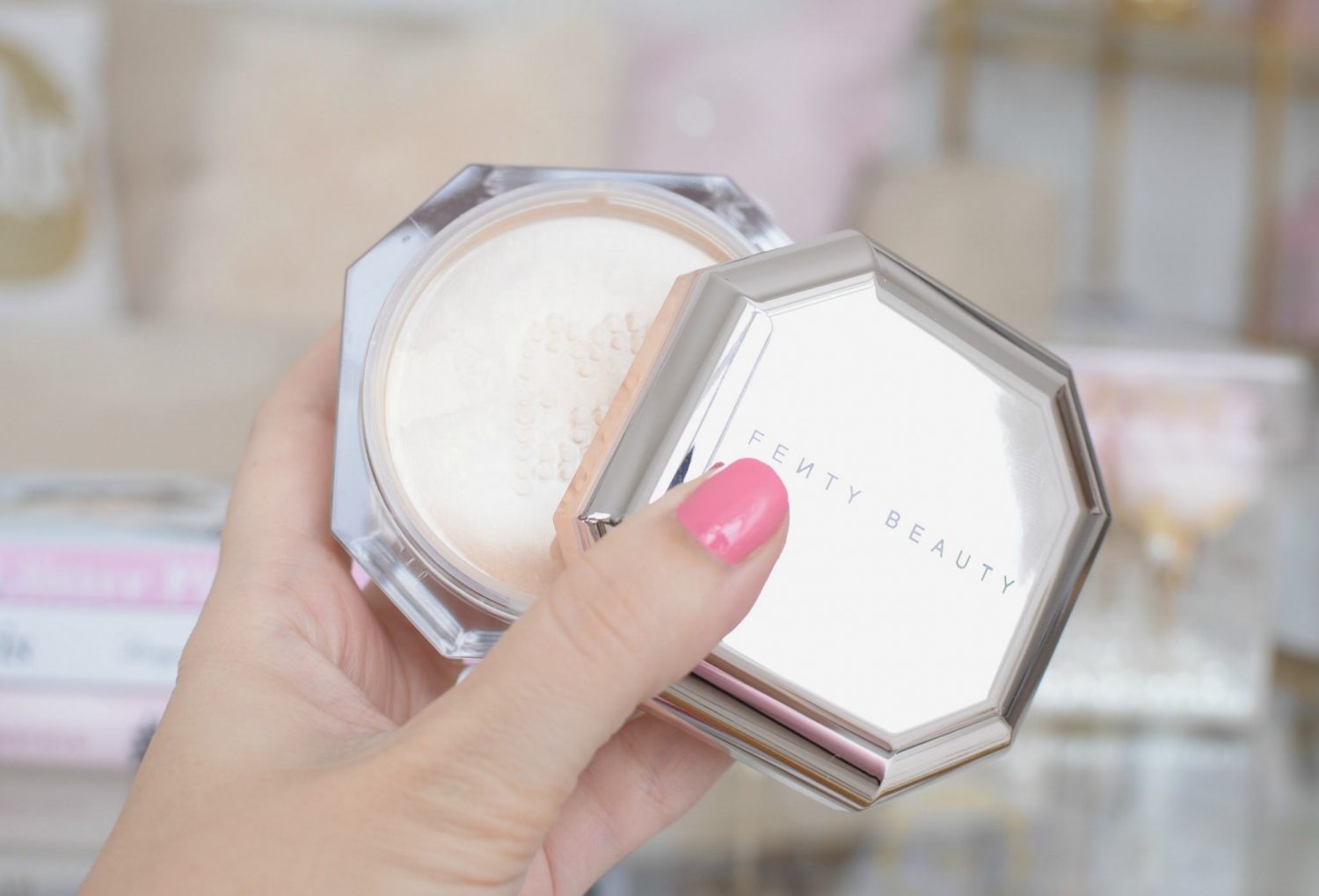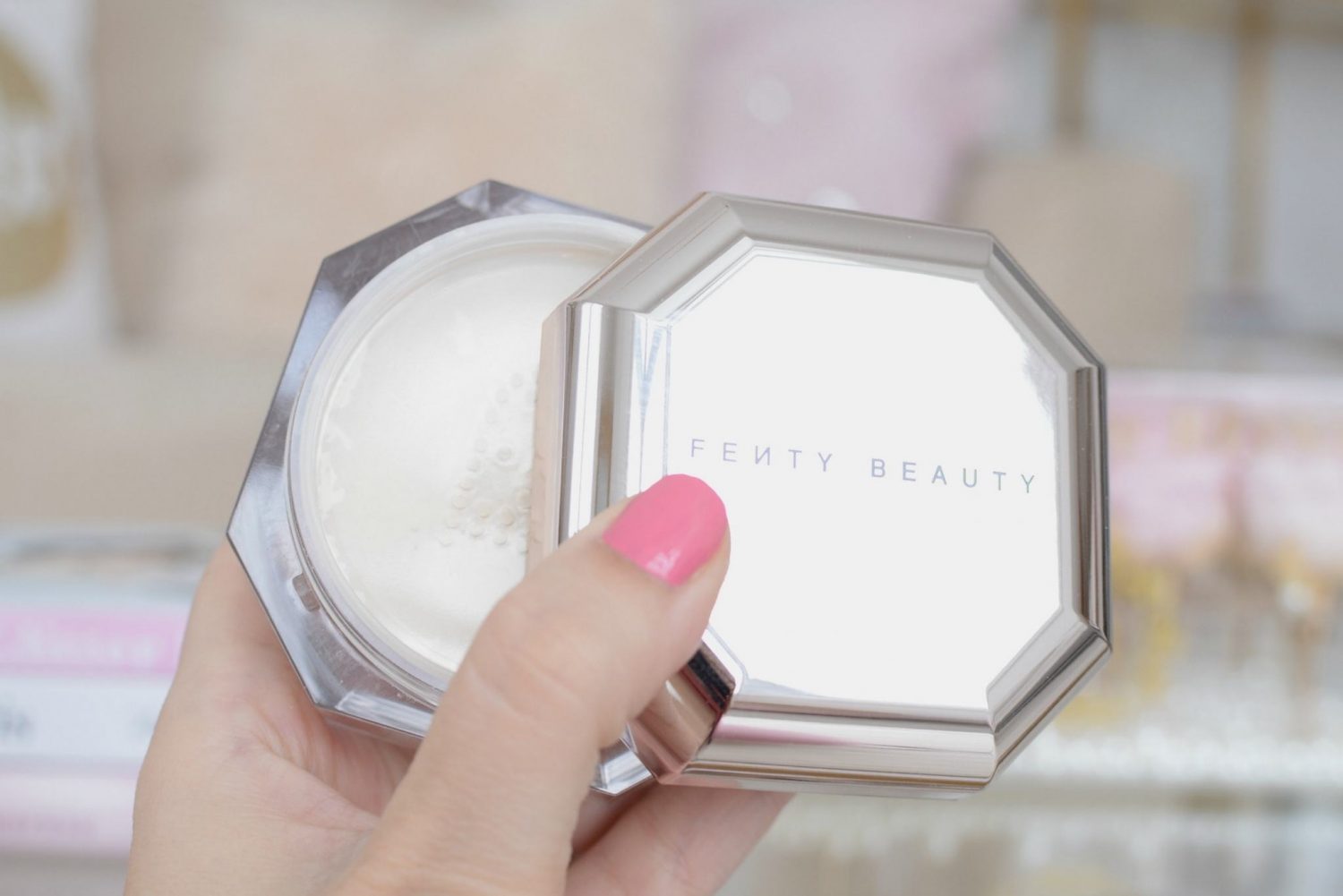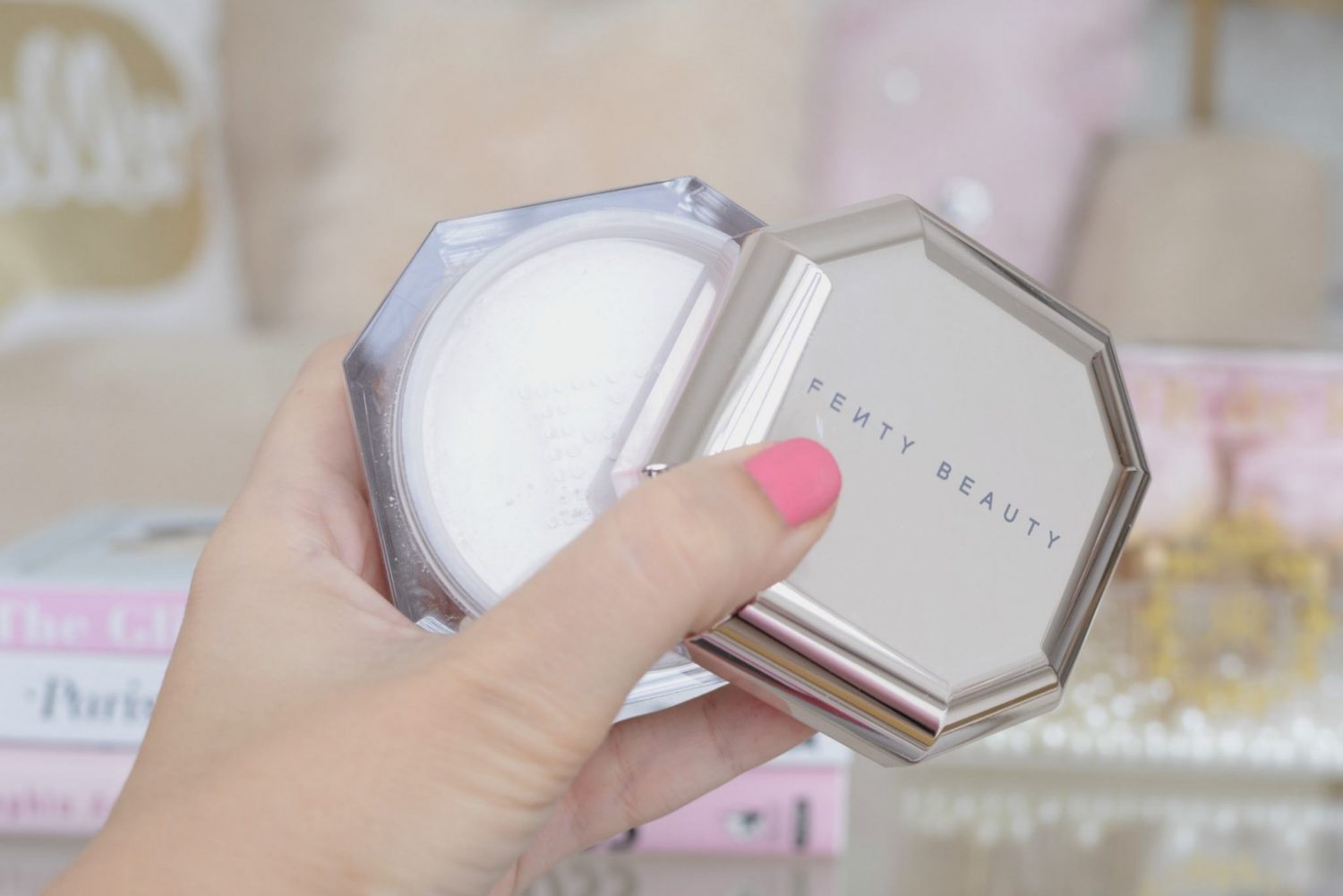 Fenty Beauty Powder Puff Setting Brush 170 is also made with ultra-soft, synthetic bristles that come to a slight tapered tip to effortlessly pick up and diffuse your setting powder with ease. Its long-tapered bristles help create a seamless, all-over setting finish with ease. Its dense, yet fluffy design, effortlessly dispenses just the right amount of loose setting powder across your entire face in a few short strokes. You can easily achieve a soft, extremely natural, diffused, even effect with the tiniest amount of product that never looks thick or caky. It retails for $42.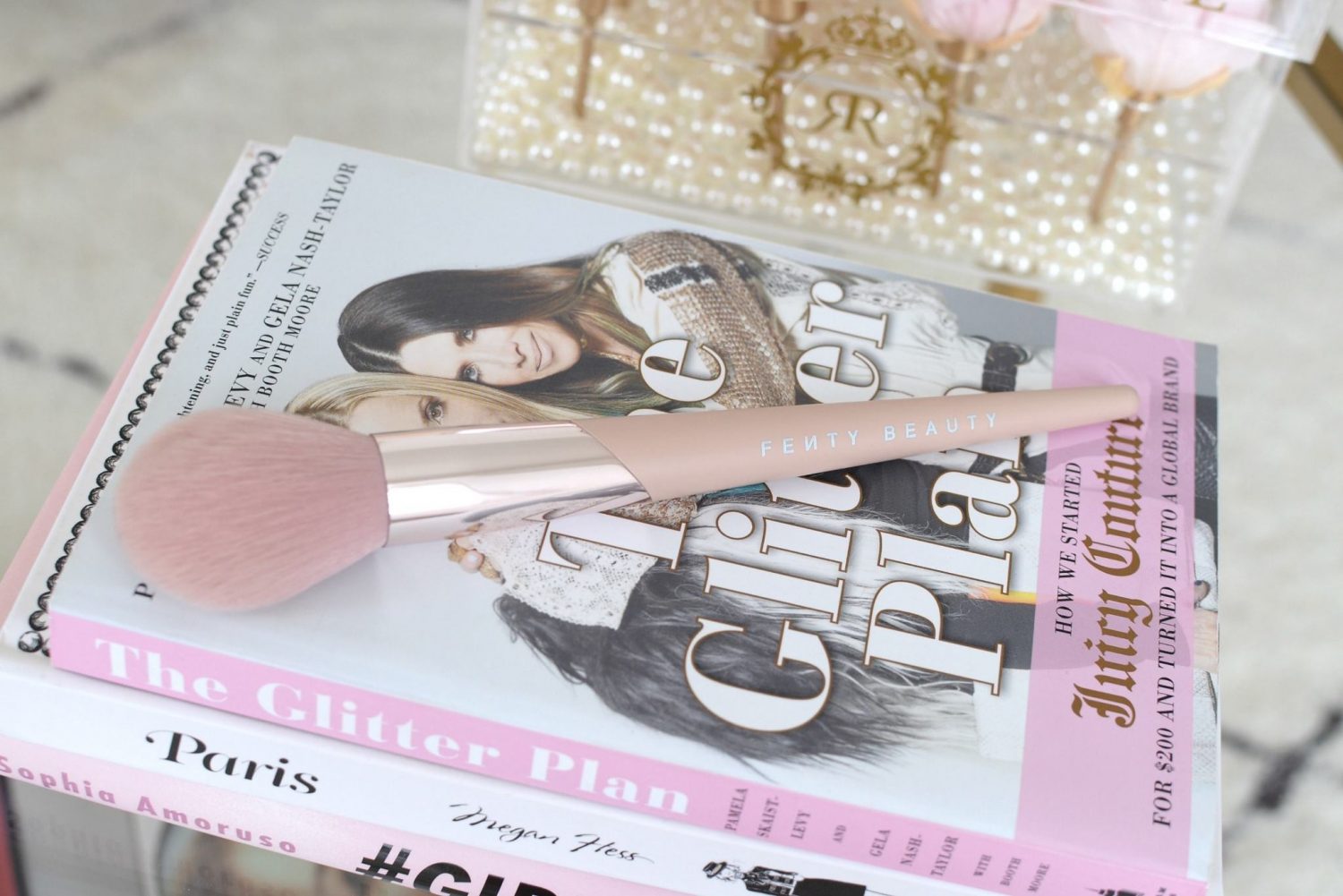 The first Fenty Beauty product I bought was the Killawatt Freestyle Highlighter in Lightning Dust/Fire Crystal and I was instantly obsessed. Outside of the foundation, the highlighters are what most people get extremely excited for. Shade Diamond Ball-Out is probably best suited for those with deeper skin tones, thanks to its medium silver, metallic sheen, but that didn't stop me from using it. Applied as an eyeshadow topper, it looks incredibly stunning. As like all the other highlighters from the brand, the consistency is butter-smooth, intensely pigmented and dense without being too hard. This allows you to pick up just the right amount of product, without getting too much kick-up. It applies flawlessly, blends out beautifully and creates a gorgeous high-shine, reflective pop of silver on either the lid or cheekbone. It retails for $42.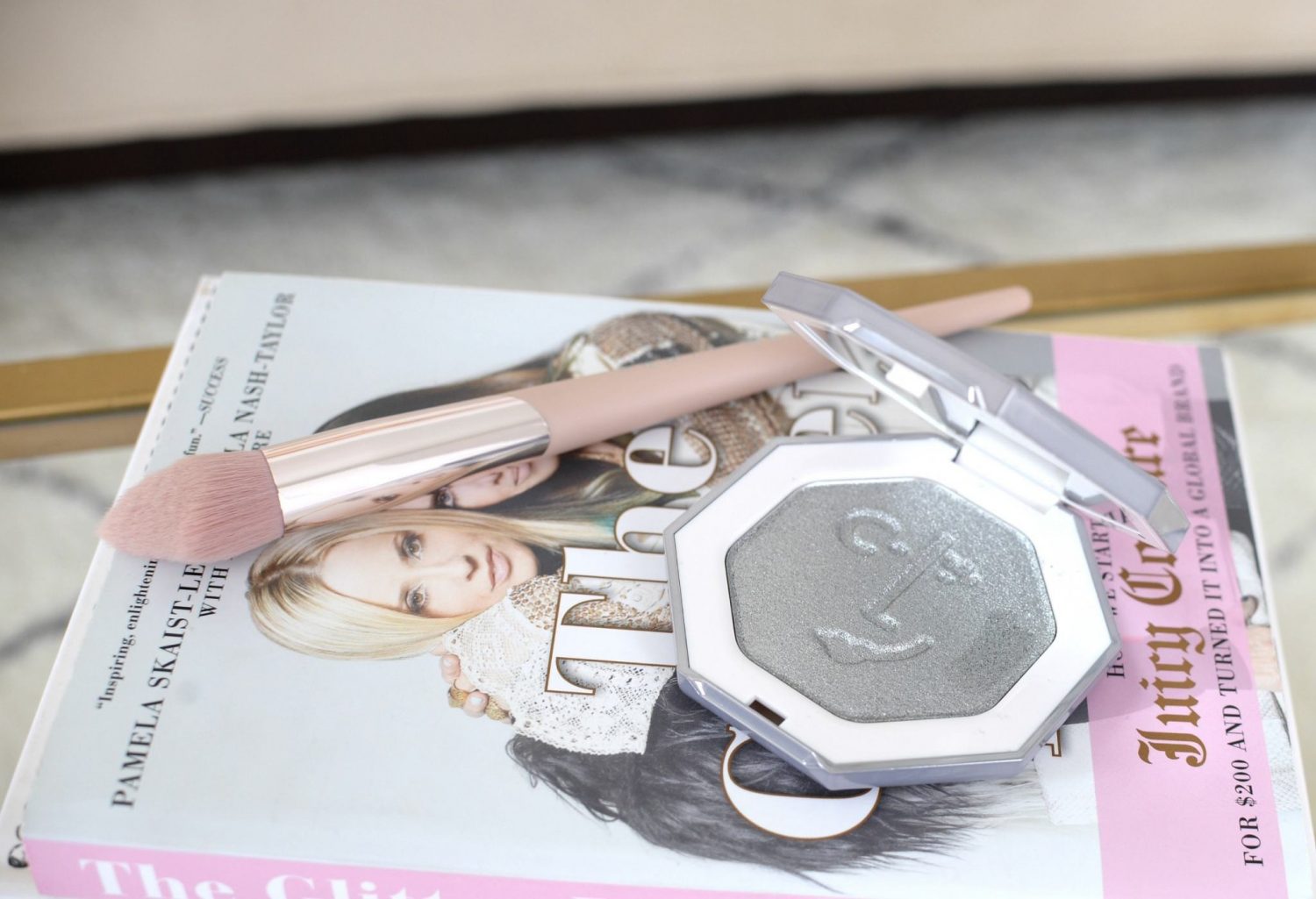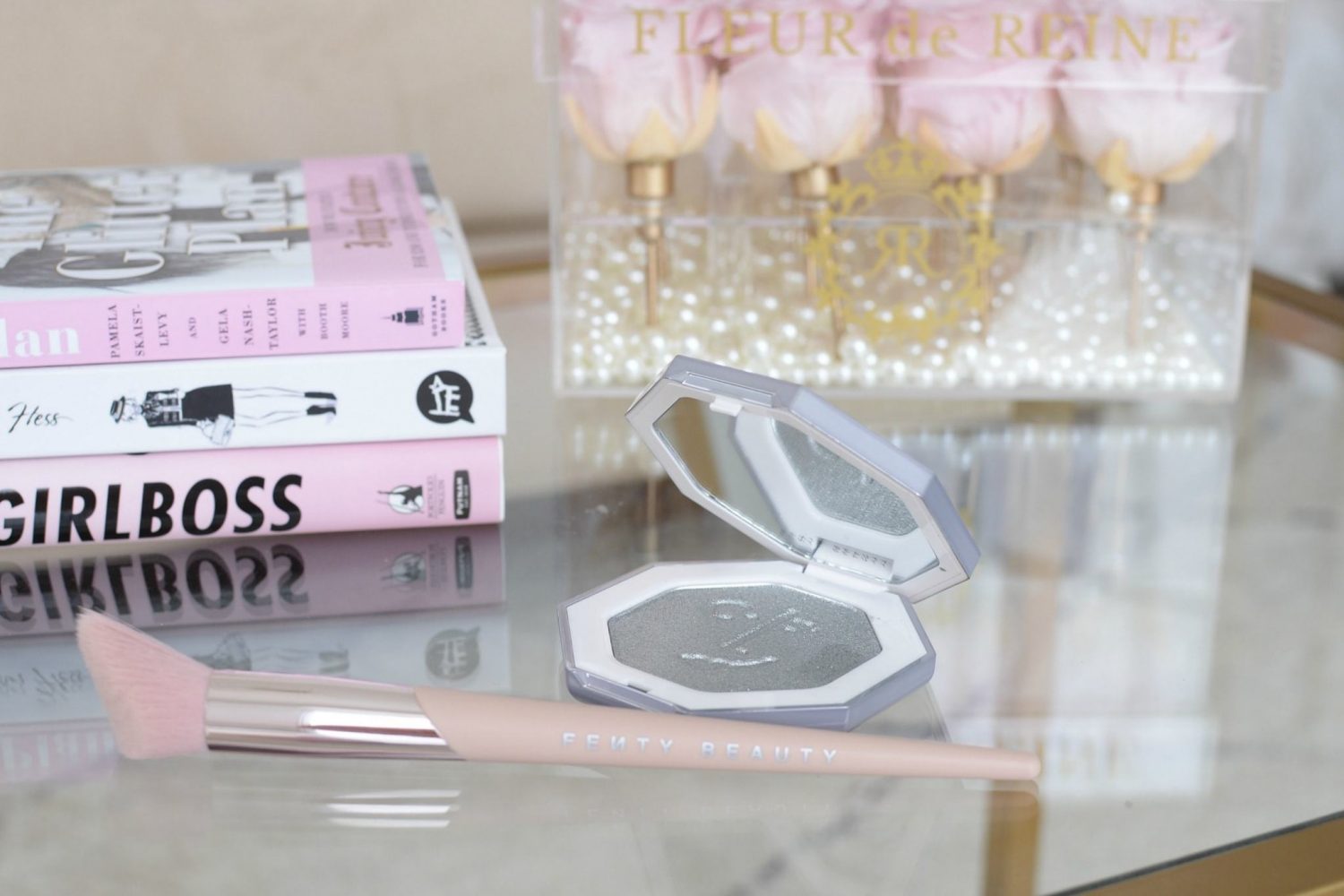 Fenty Beauty Cheek-Hugging Highlight Brush 120 features a unique shark tooth-shaped design that hugs your cheeks for a chiseled highlight and glow. Whether it's your browbone, cupid's bow, bridge of your nose, or even your collarbone, its innovated shape allows you to lightly dust on your highlight for that ultimate radiant glow. It helps to instantly brighten the face and can also lightly remove excess product that falls out under the eyes without interfering with your foundation. It retails for $40.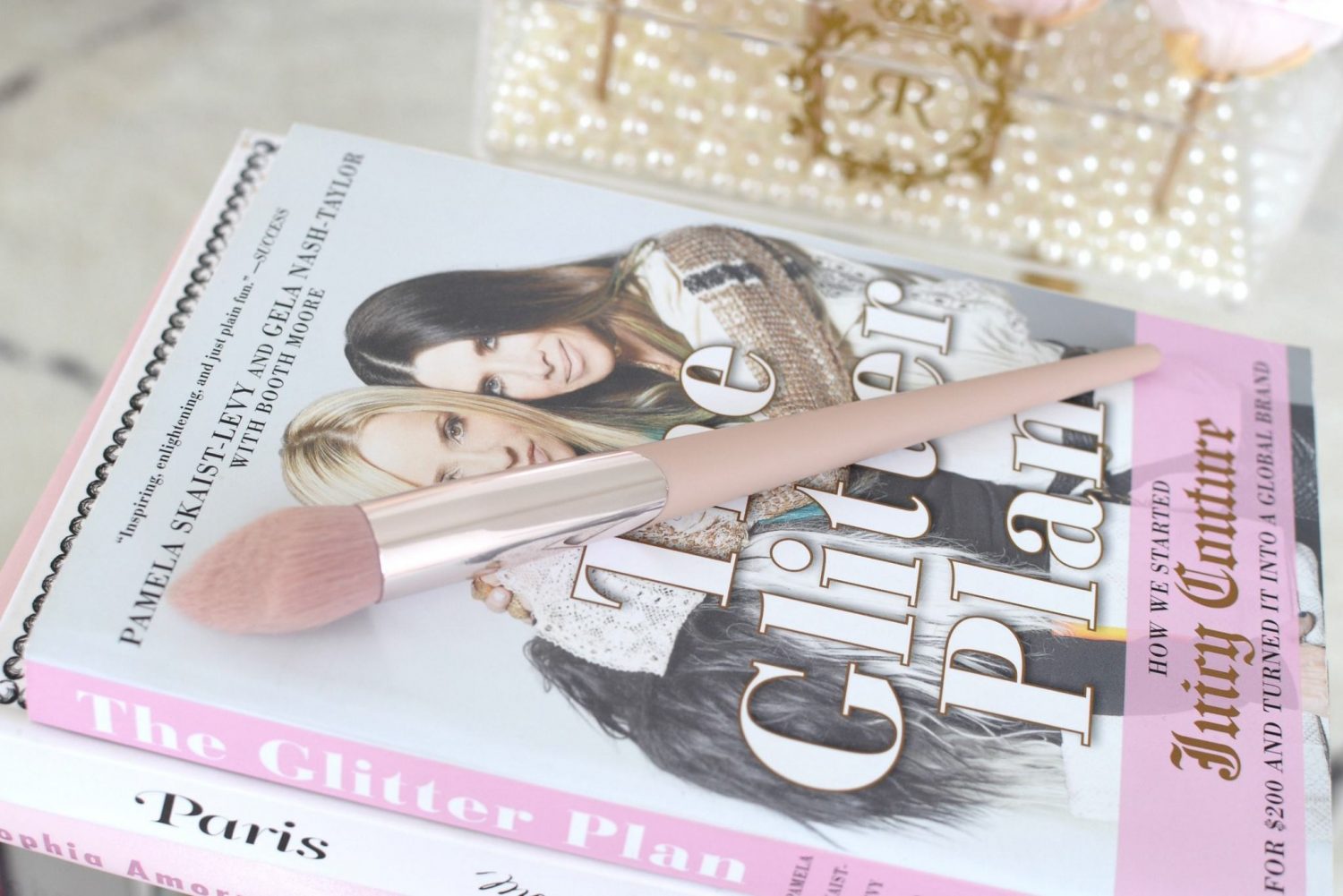 Another extremely popular product is the brand's Match Stix Matte Skinsticks. This magnetic makeup stick helps to conceal, correct, contour or provide touch-ups depending on what shade you pick (there's 20 to choose from in total). Since we already had our concealer and highlighter, I went with a slightly richer and deeper shade, Mocha, to use as a bronzer/ contour shade to add depth and warmth to my complexion. Its unique cream to powder formula allows you to effortlessly place the product where you want to create a shadow, but its rich and creamy texture blends out seamlessly. With a little buffing, you can achieve a flawless finish with no harsh lines in seconds. You can easily layer the product for a more dramatic and intense look or sheer it out for a more neutral and wearable effect. Its weightless consistency stays put all day with little to no creasing. It retails for $31.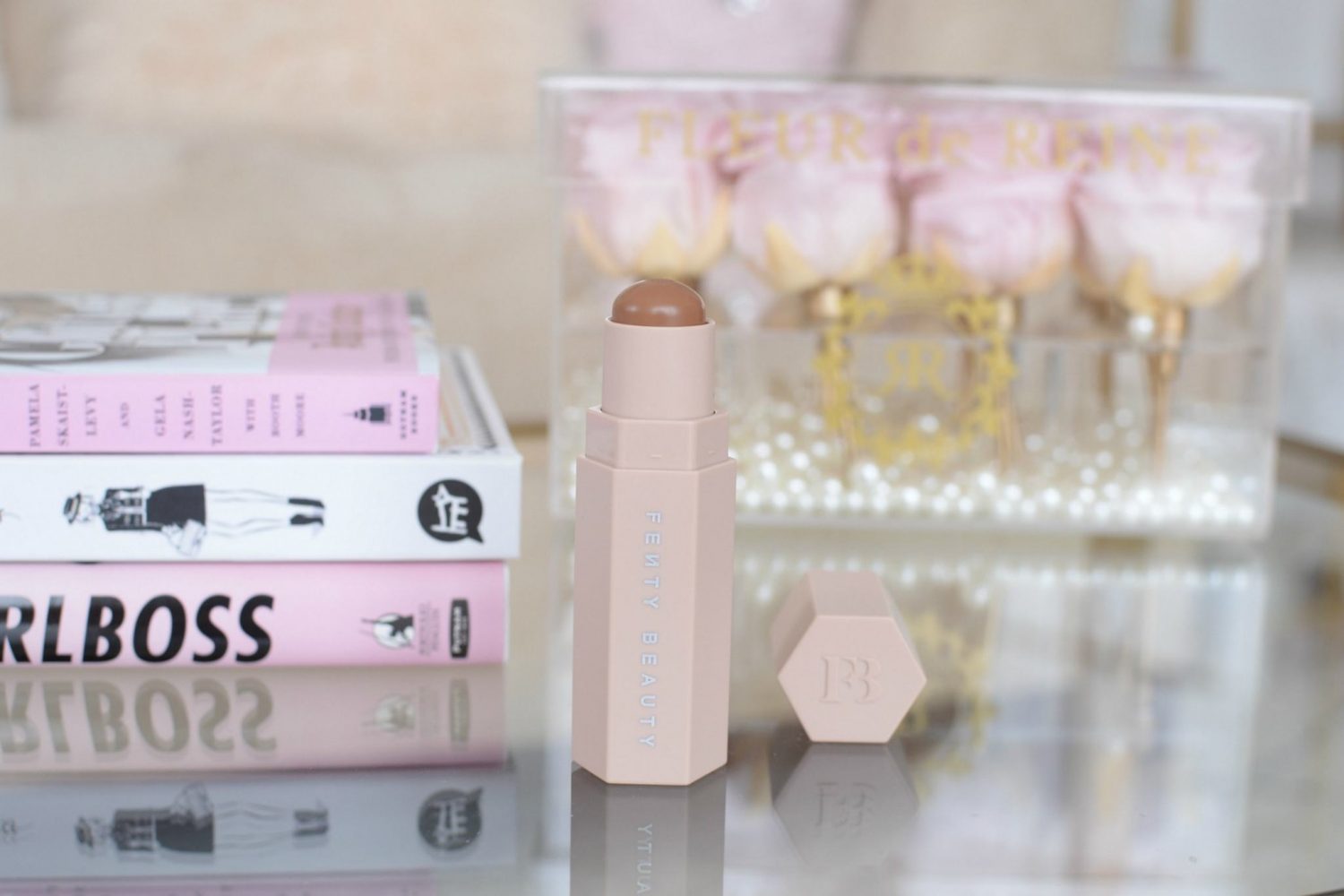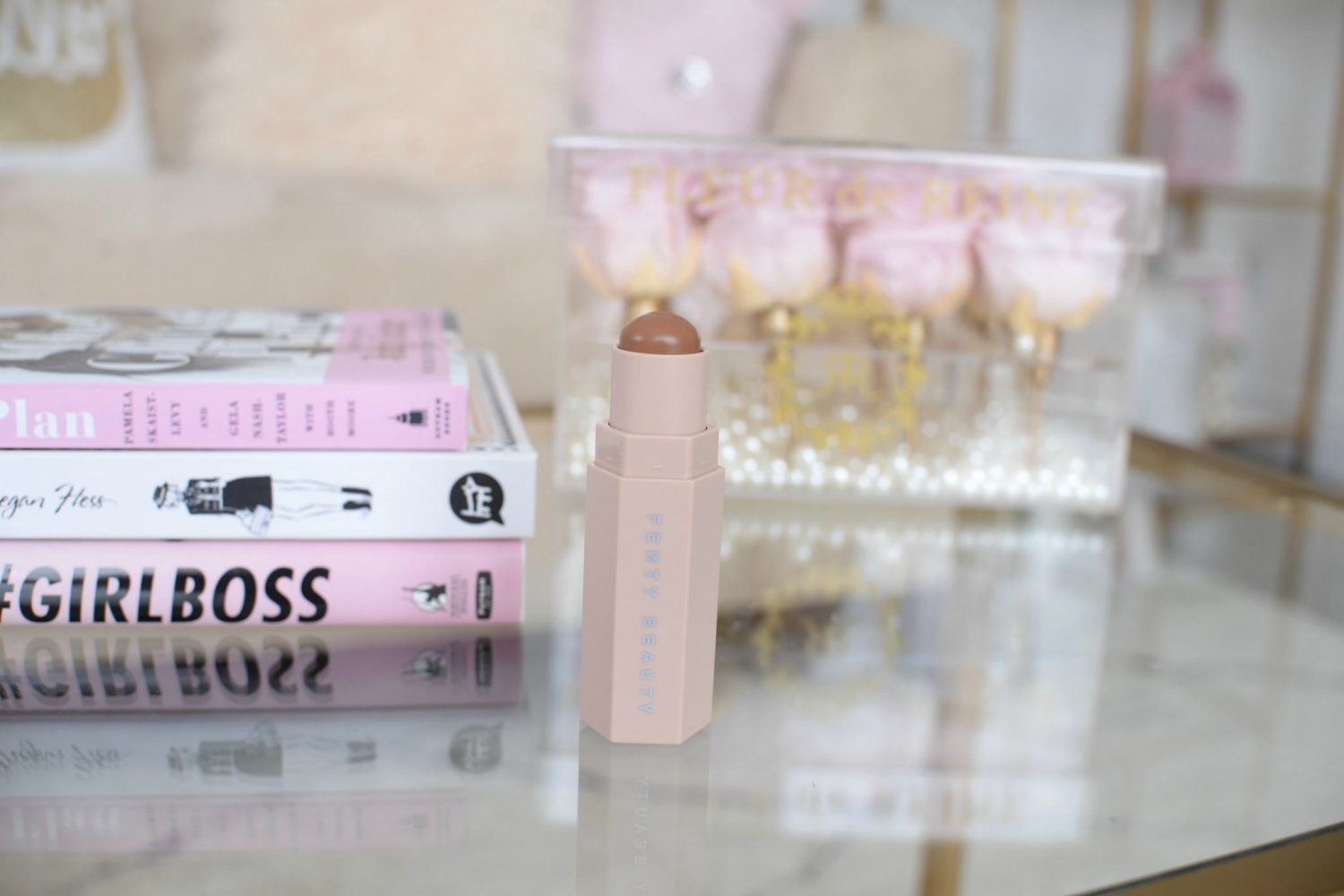 Fenty Beauty Metallic Eye + Lip Crayon Set was a part of the brand's holiday Chill Out collection and features three creamy, metallic, crayon-style eyeshadow and lip crayon products. It can be used as either an eyeliner, all-over eyeshadow, lipstick or even lip liner. Its unique, almost waxy consistency glides onto the skin with ease, however, will require a few passes to achieve true opaque and highly pigmented colour payoff. Keep in mind, it's extremely quick drying, so wherever you place the product, is where it's going to stay. You'll have a hard time buffing and blending out the colour on the lid, but nothing a little powder eyeshadow can't help with. Since it adheres to the skin so beautifully, it doesn't budge or crease the entire day. The cool thing about Rihanna's line is you can use each product in multiple ways. I can see some of these lighter shades being amazing as a cream highlight too. Have fun mixing, matching and blending shades together to create your own custom looks. Below you'll find Frost Bunny and Frost Money.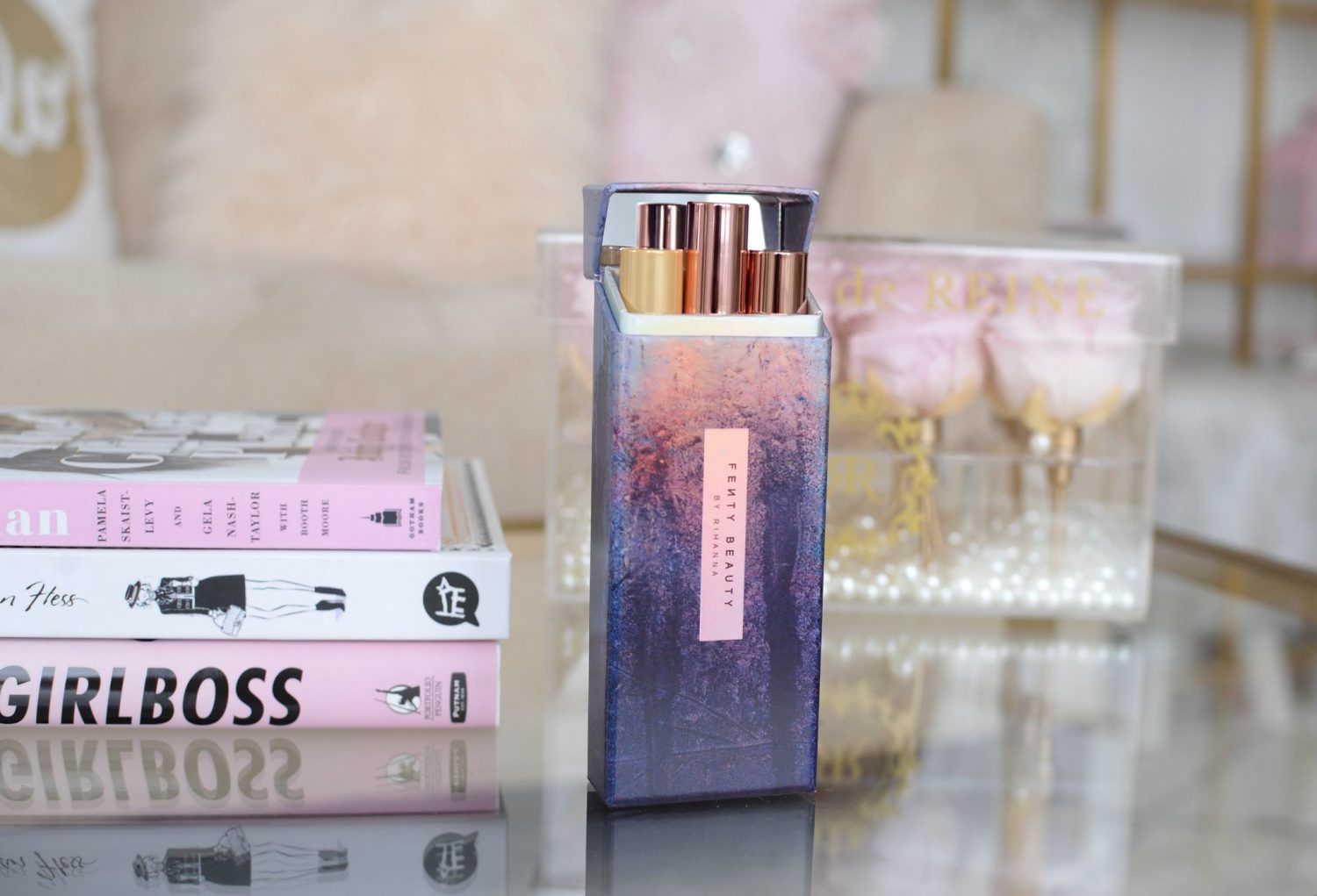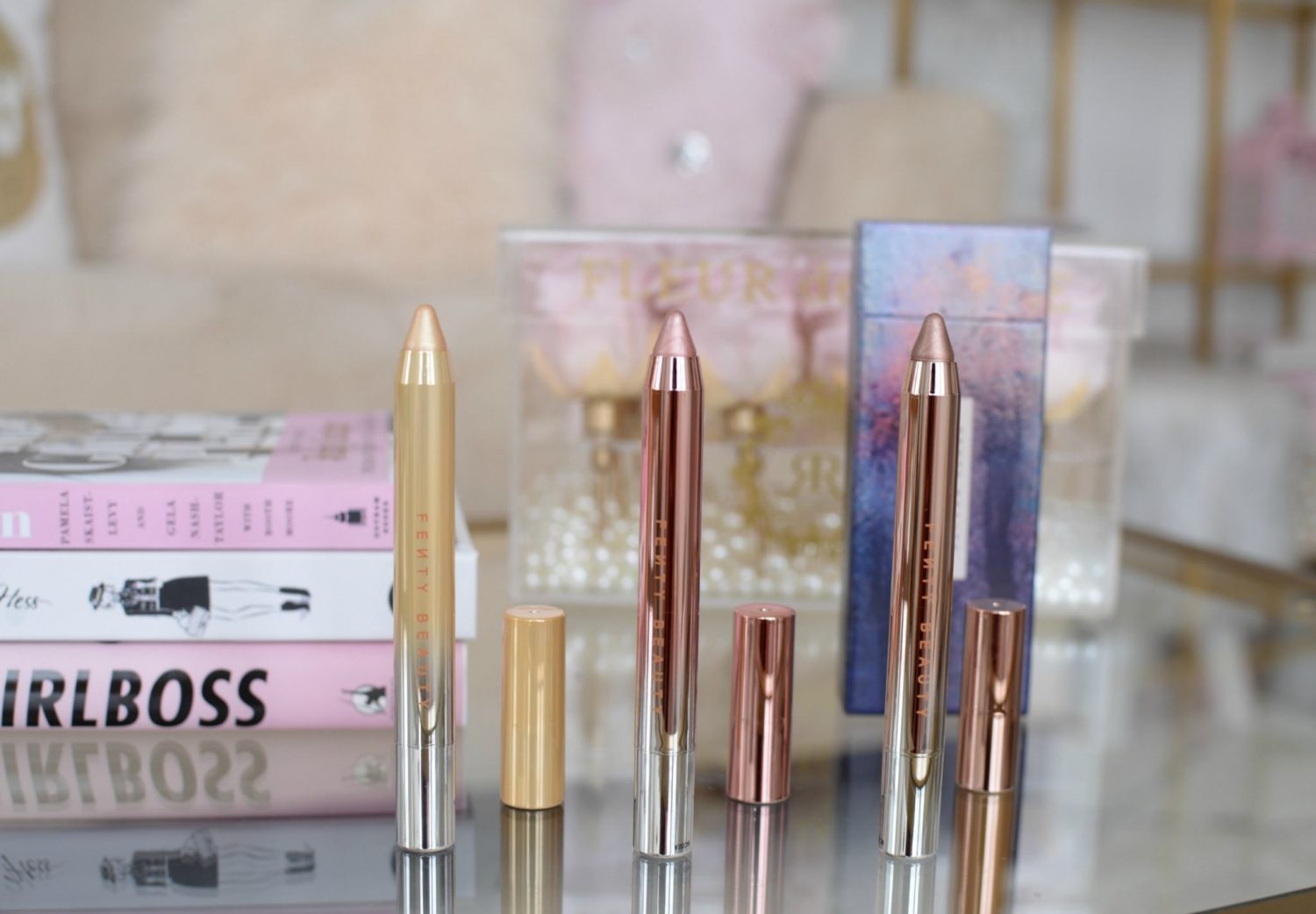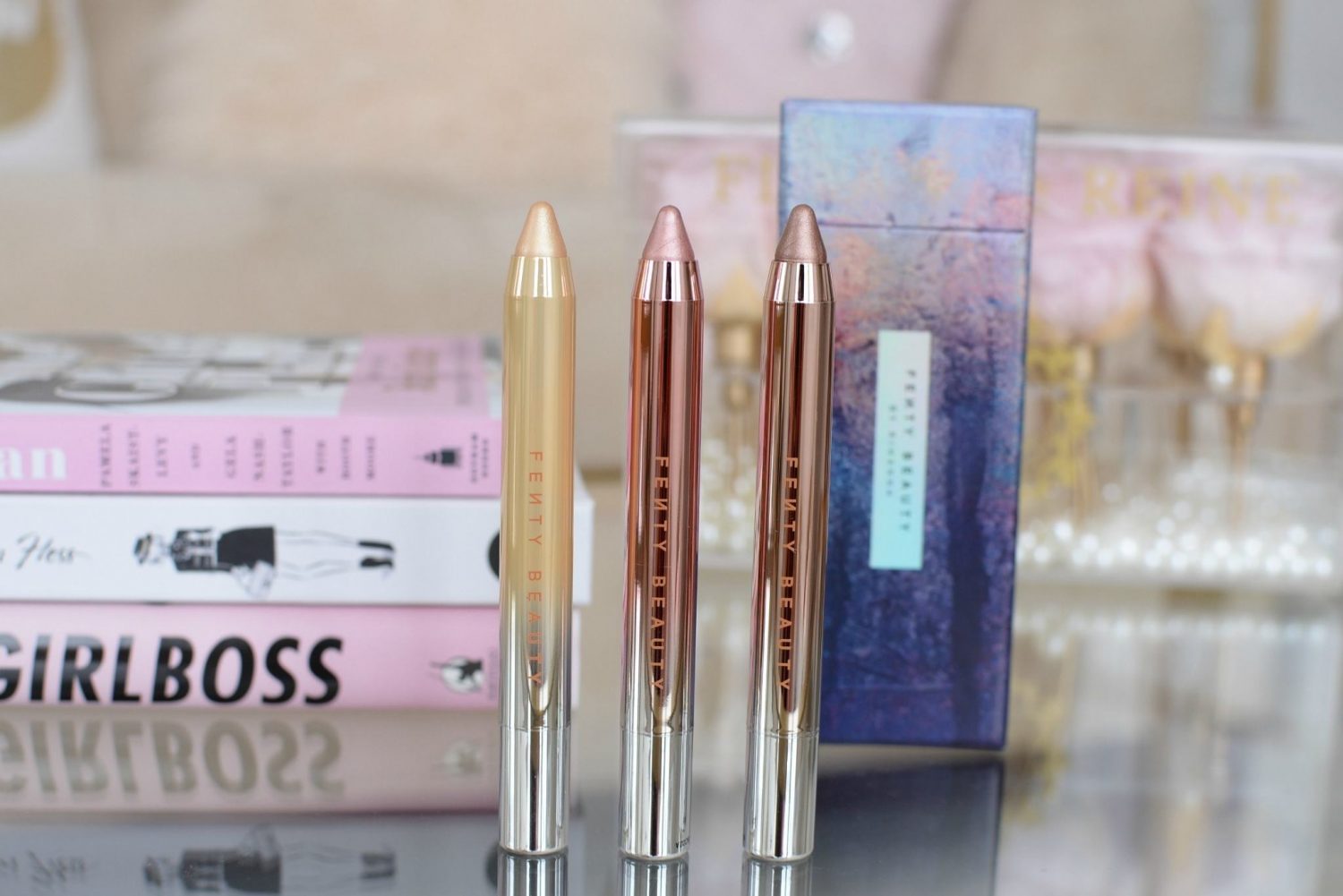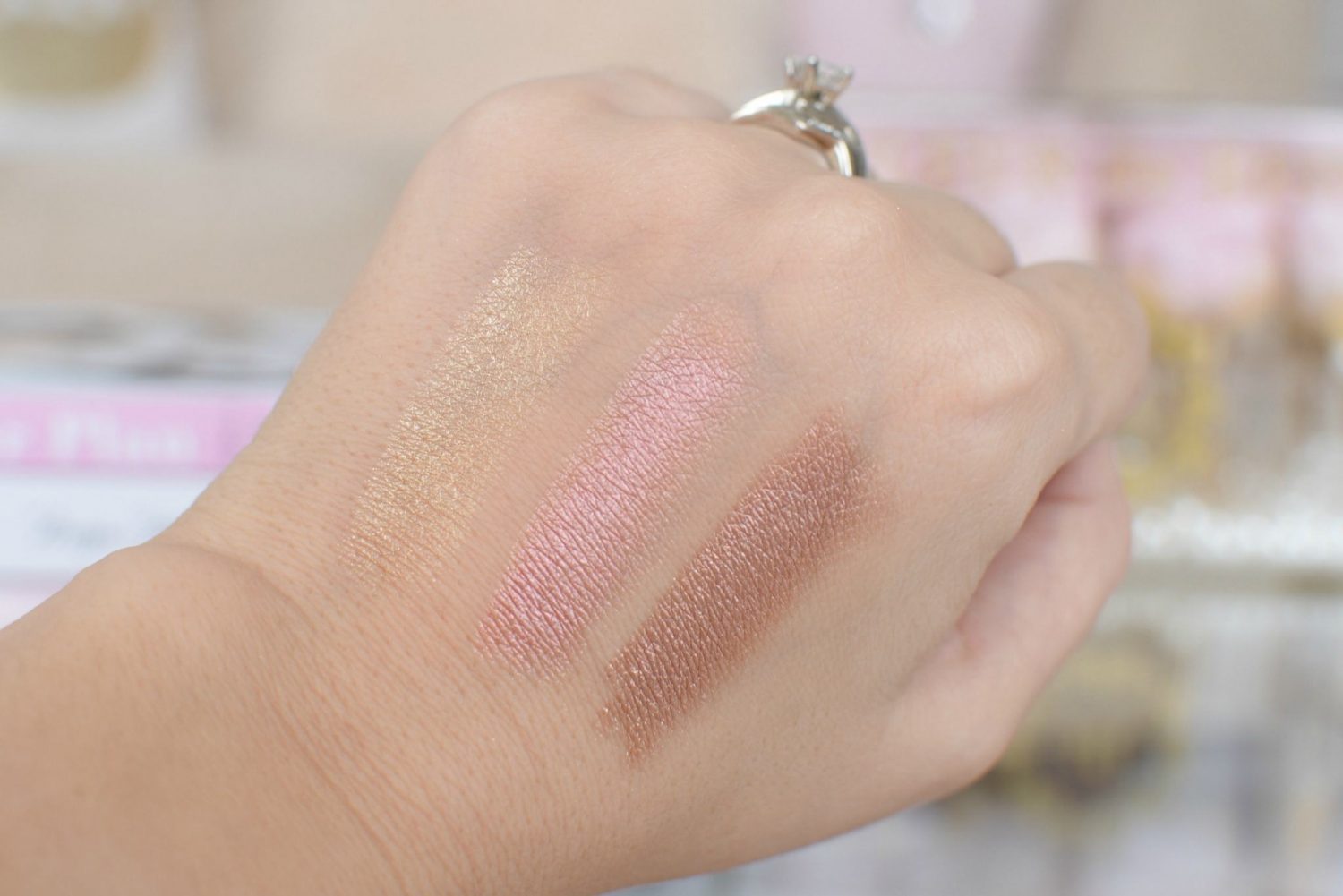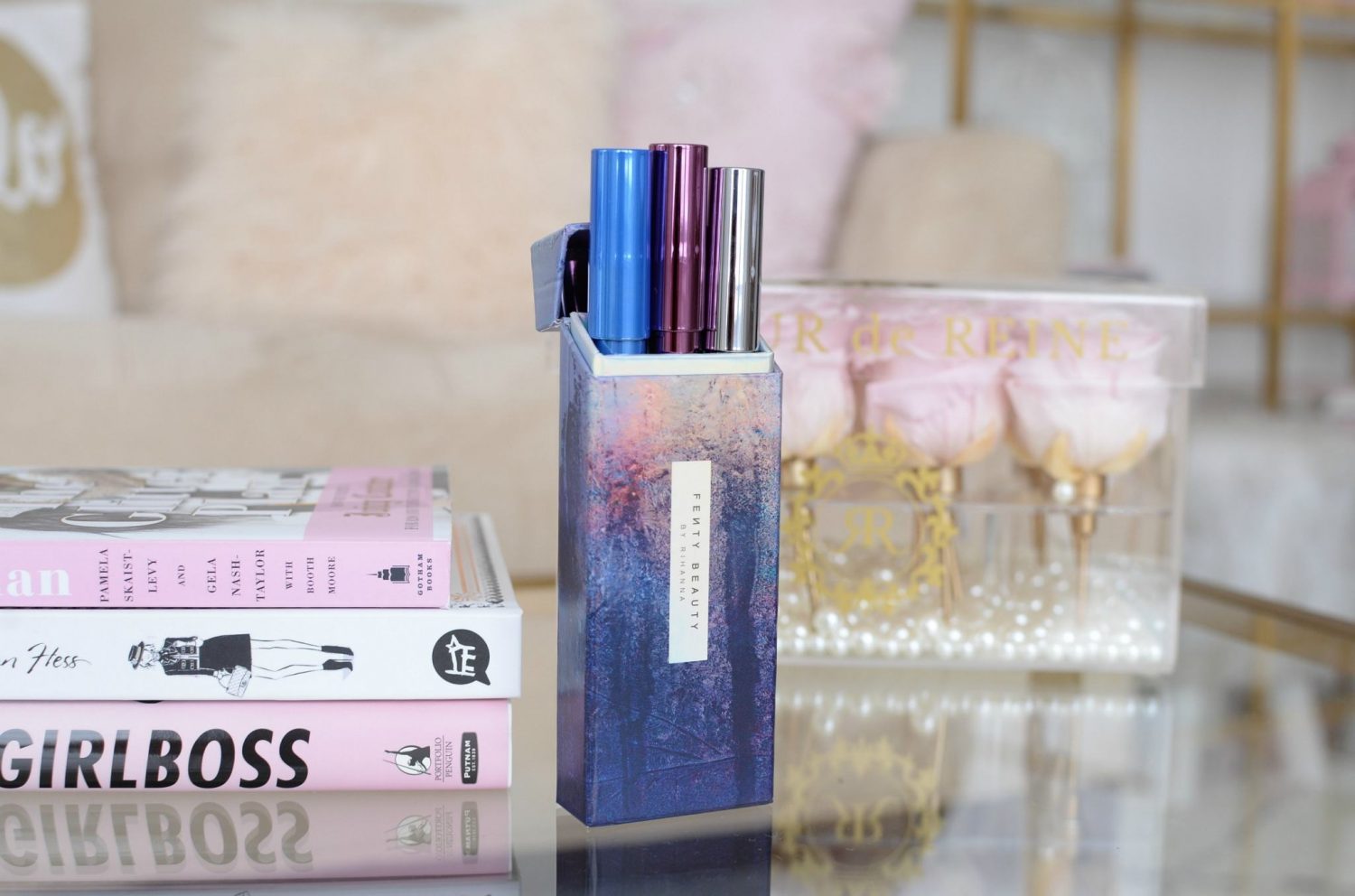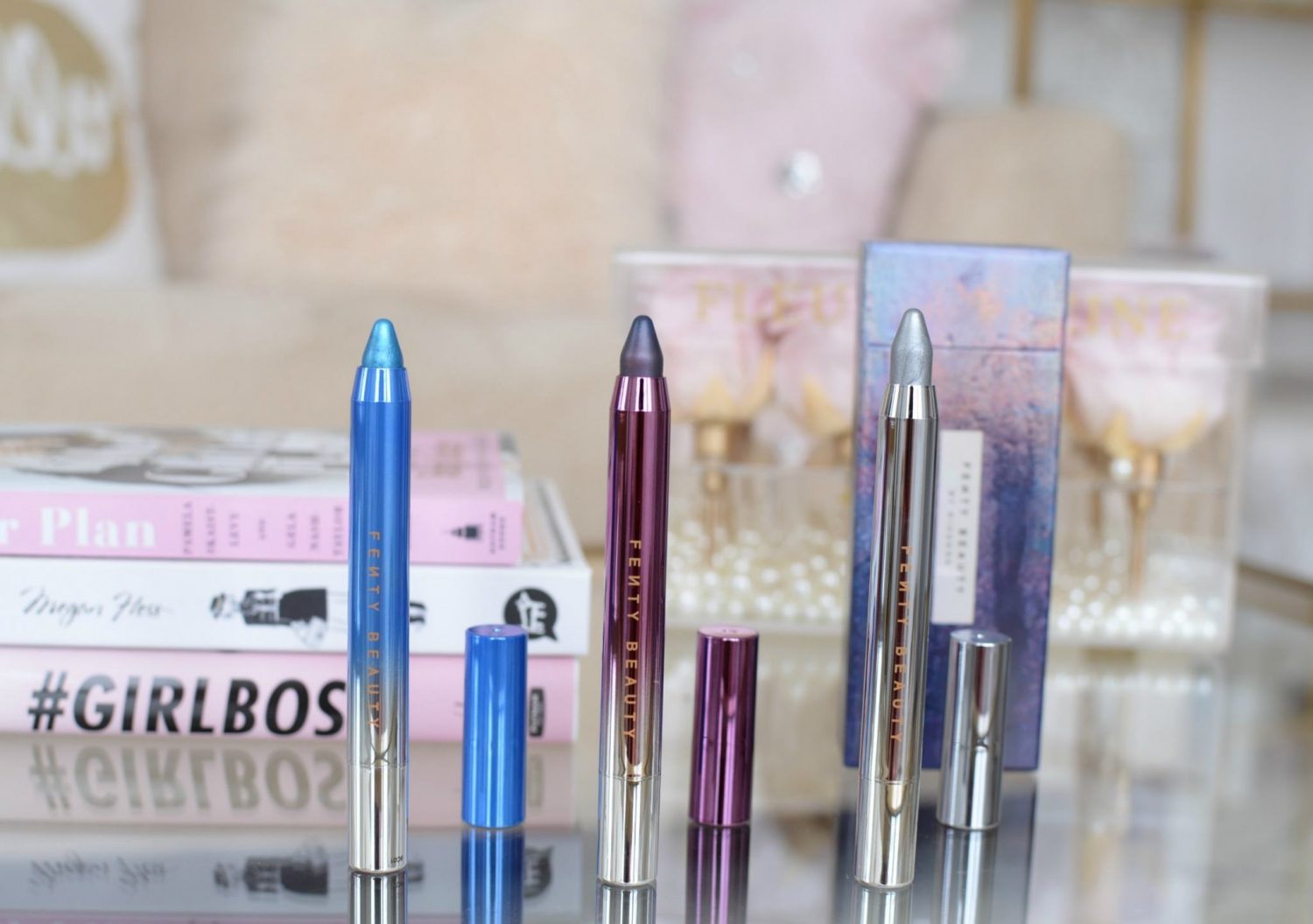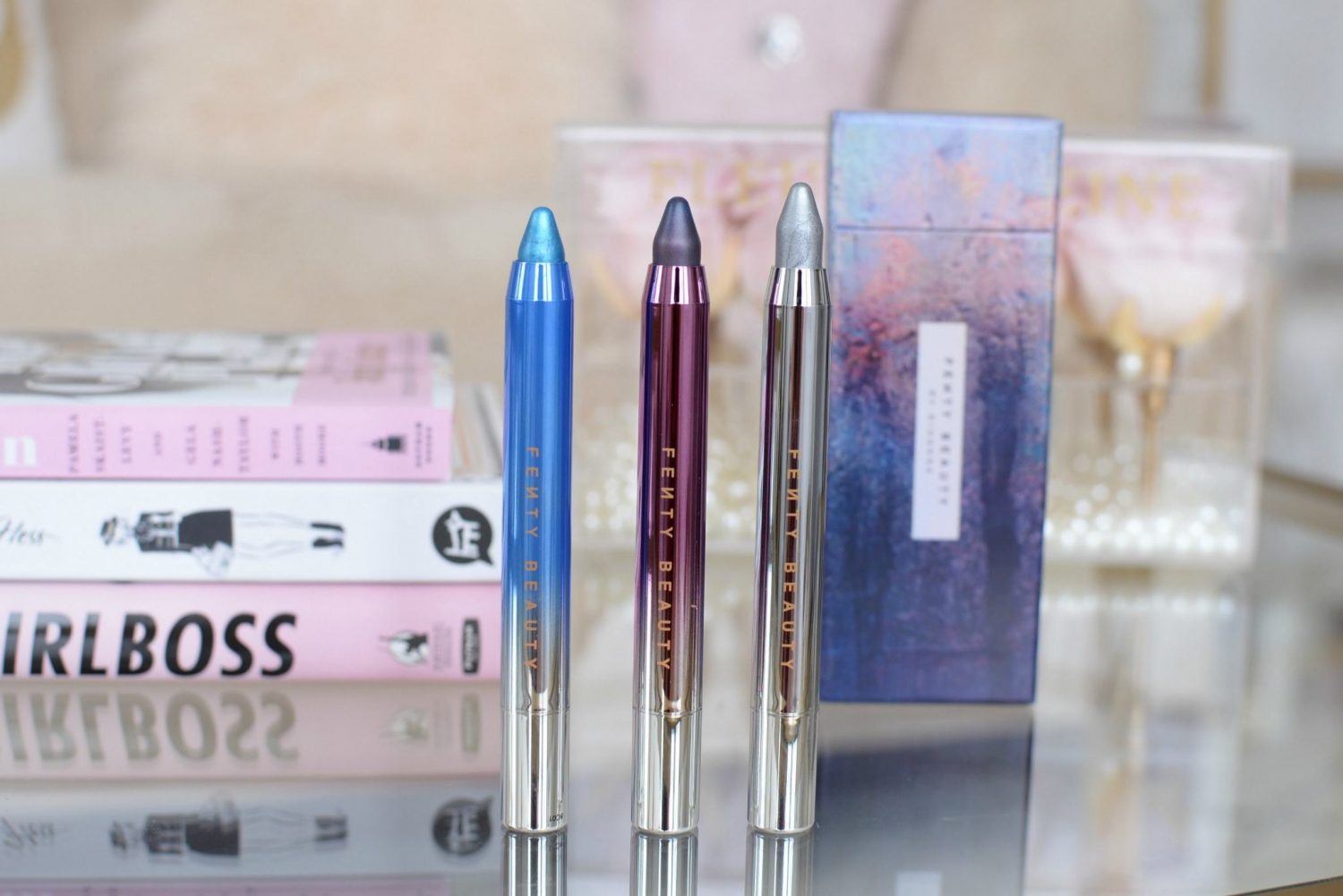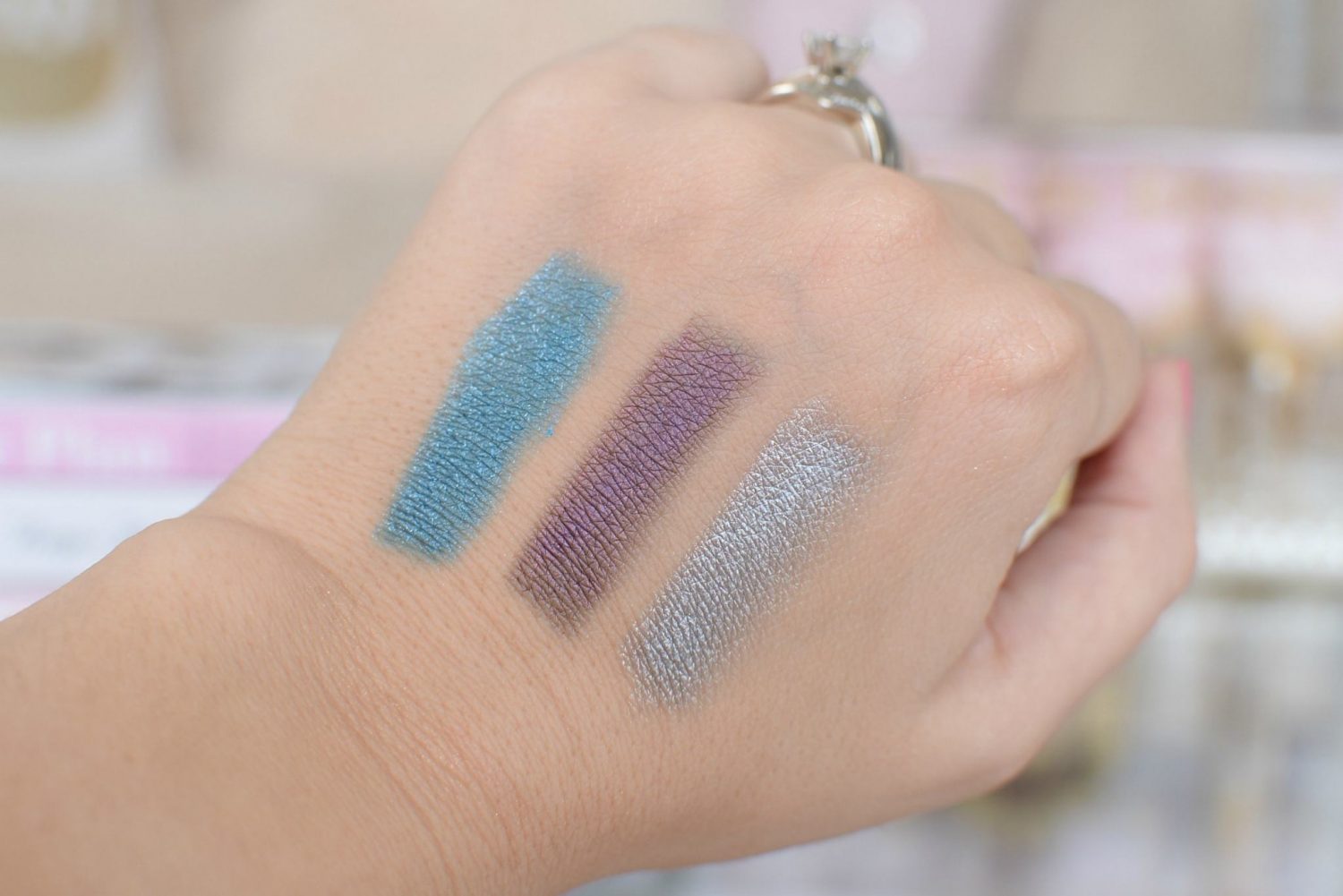 Fenty Beauty Snow Daze Frosted Metal Lipstick 3-pc Set is a limited-edition trio of creamy, metallic lipsticks that provide a fresh, frosted finish to the lips. This also was a part of their holiday Chill Out collection, and just happens to be on sale right now for $32. I'm not going to lie, it was shade Cuffing Season that drew me to this trio. It's an extremely bright fuchsia with cool undertones and silver pearly sparkle throughout. It's honestly like no metallic lipstick I currently own. Its incredibly creamy formula glides on smoothly and evenly and its slightly frosted, metallic colour is gleaming with vivid pigmentation. It adds immediate lustrous dimension to your lips that adds a dramatic twist to any makeup look.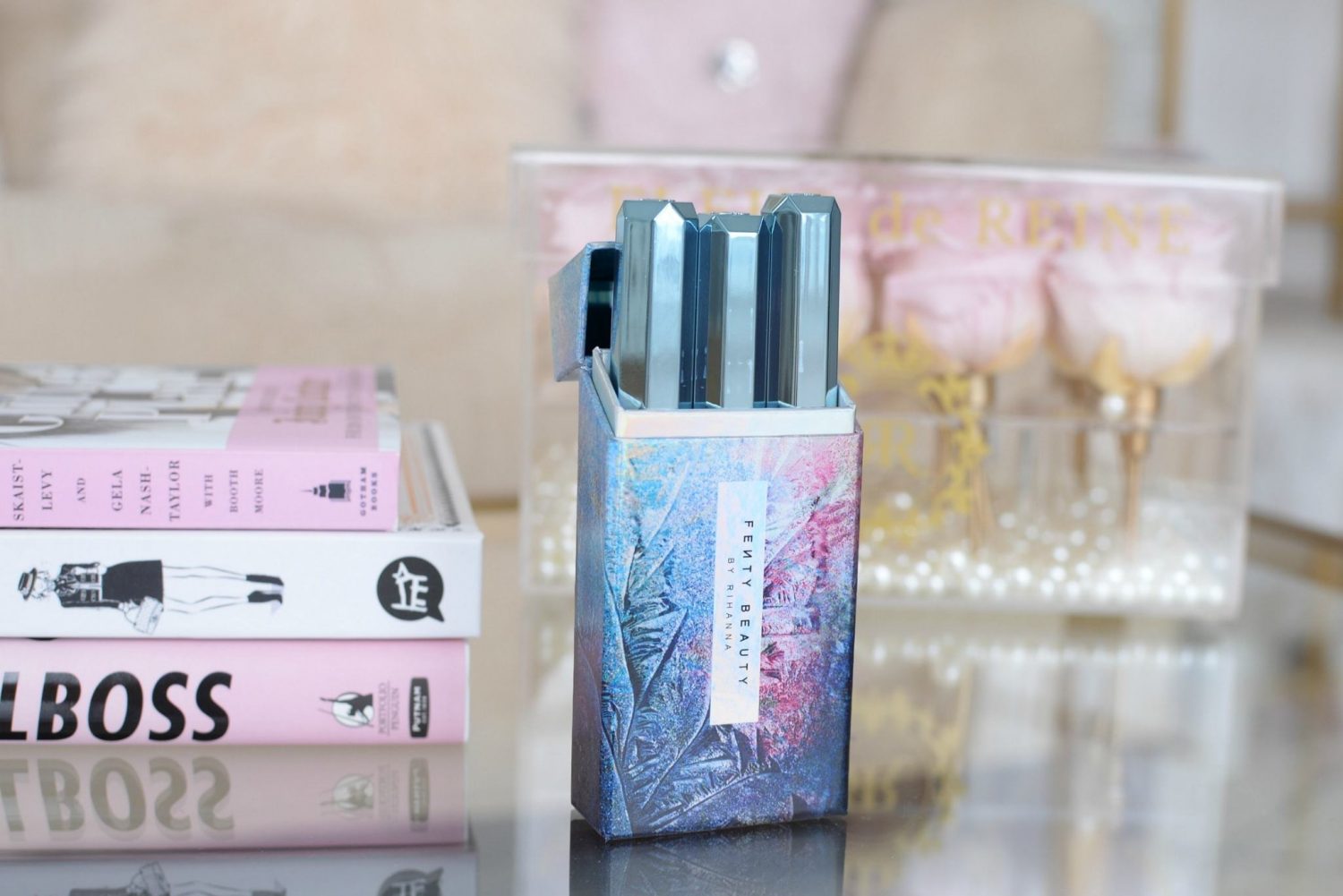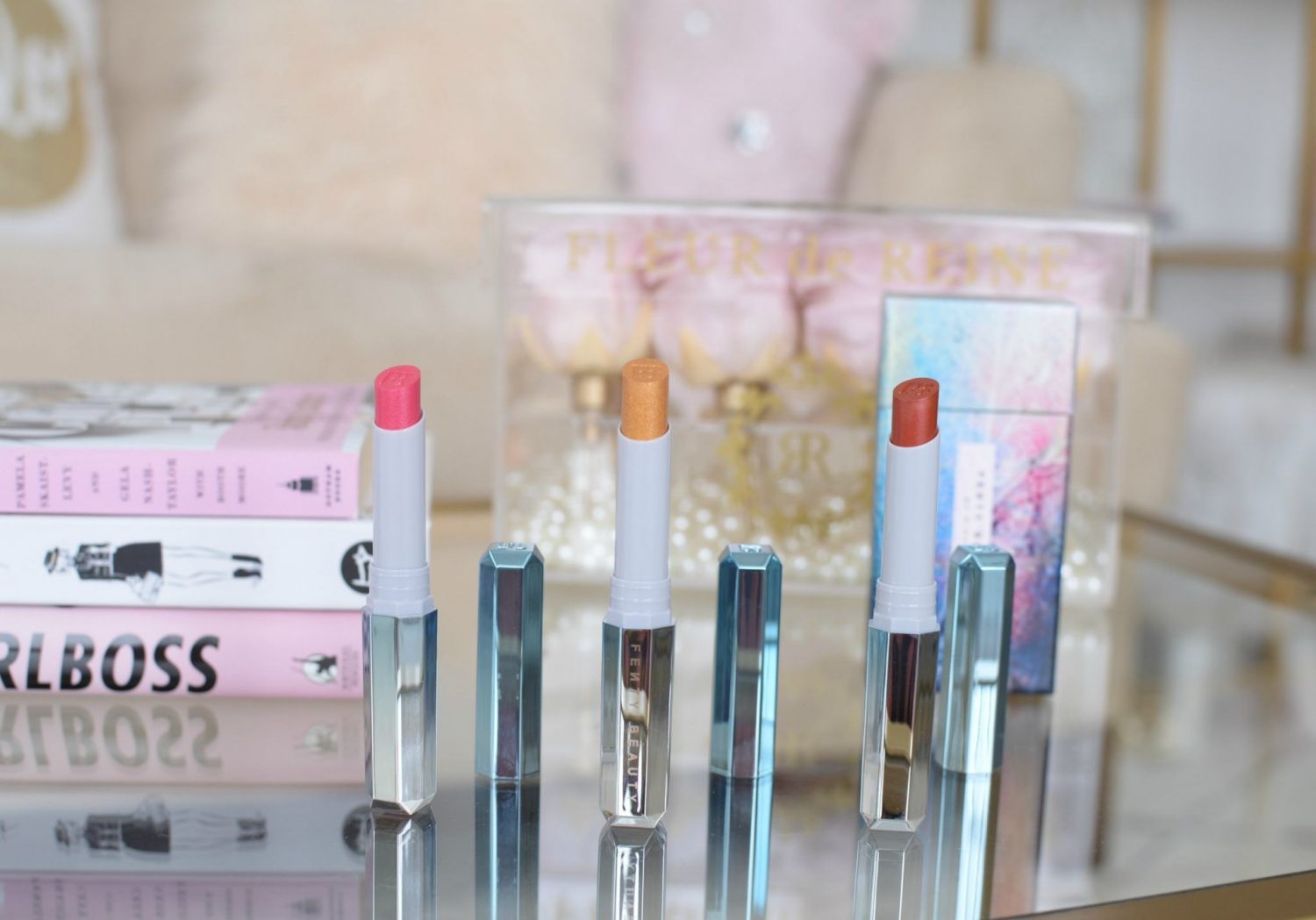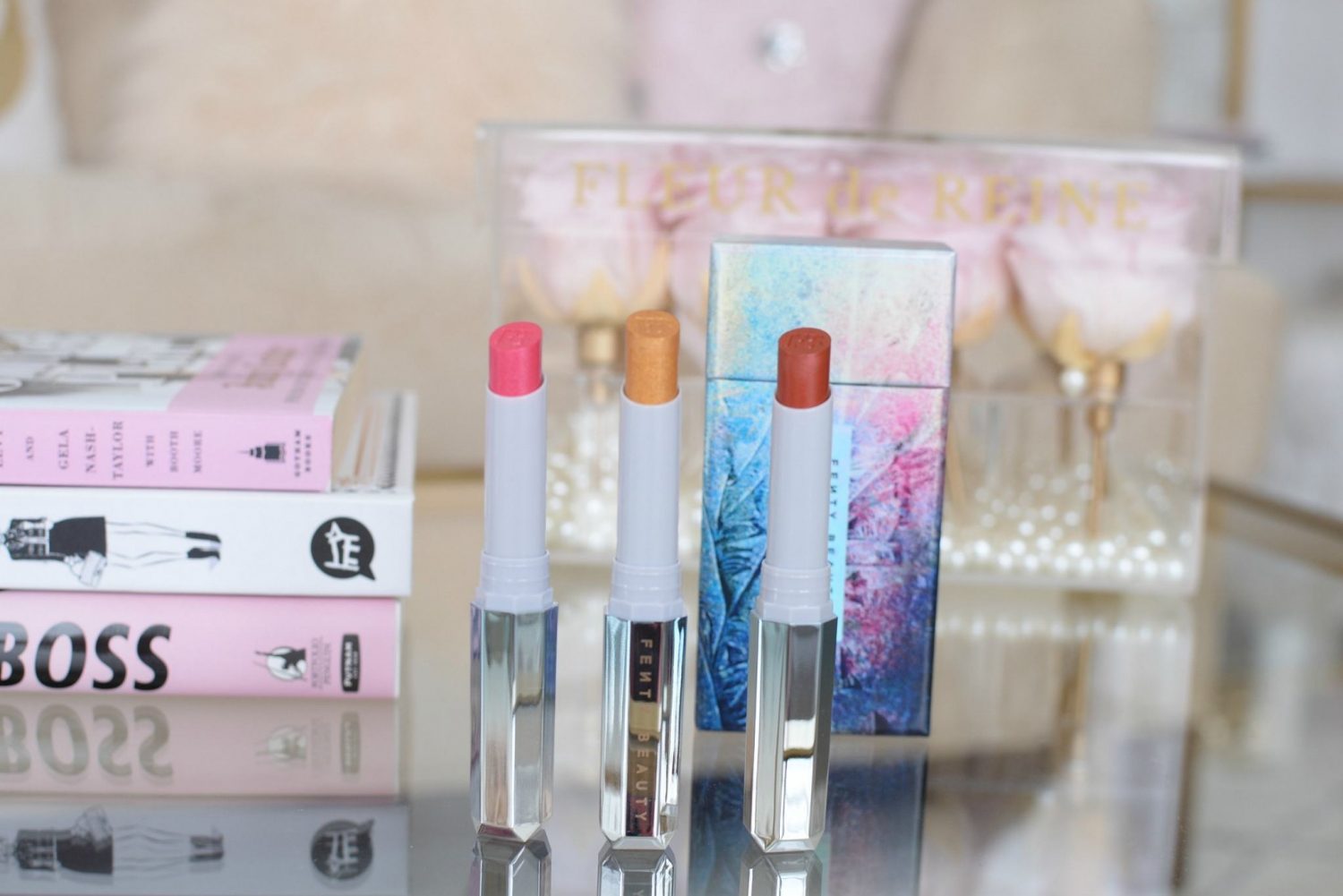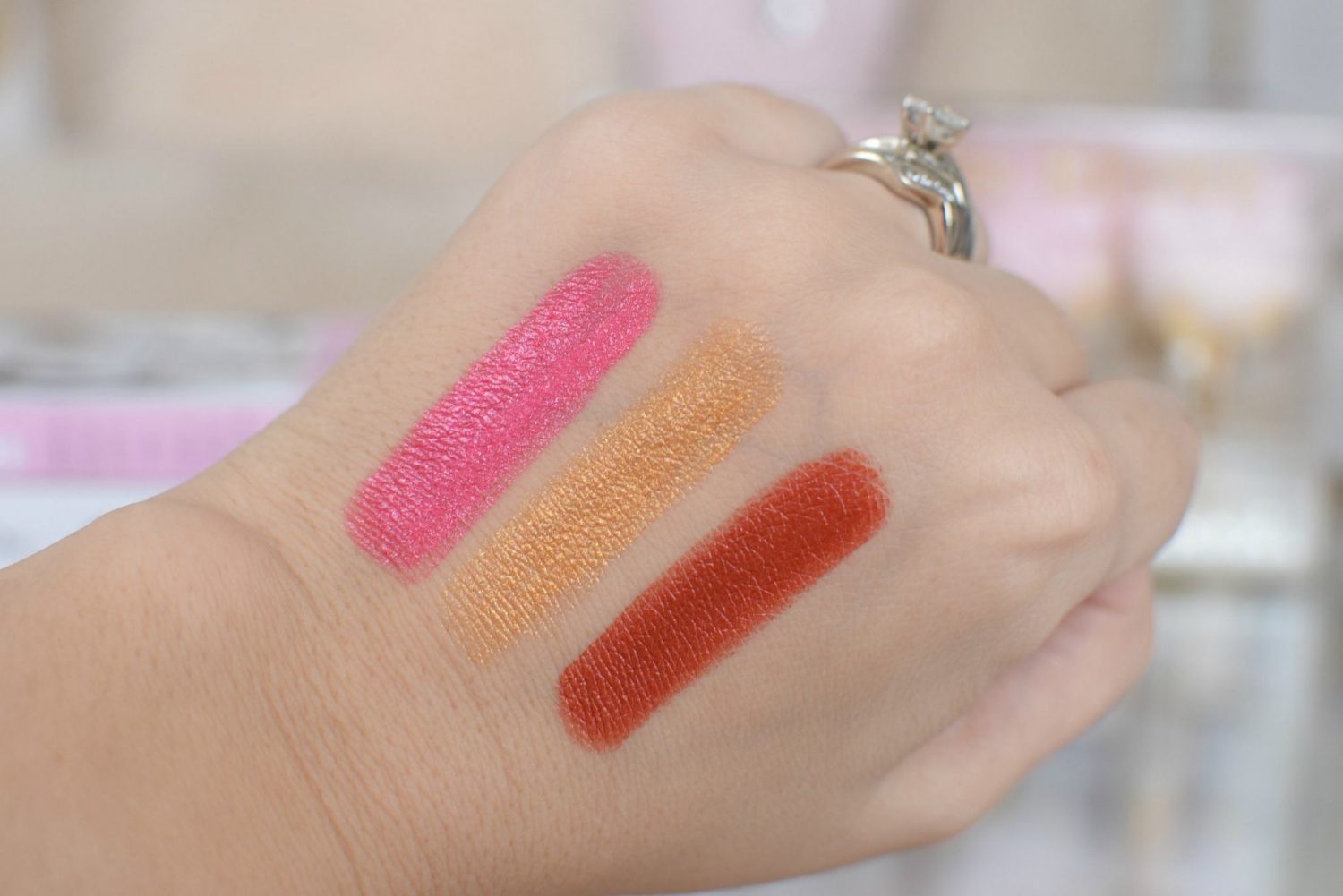 I think it's safe to say, everyone went crazy for Fenty Beauty Gloss Bomb Universal Lip Luminizer in Fenty Glow when it was first released. Playing on that success, the brand has released 2 other universally flattering shades. This one swipe gloss bombs instantly create a fuller, smoother appearance on the lips. Its unique non-sticky formula, with peachy, almost vanilla scent will leave you coming back for more. It's so incredibly shiny, that it almost looks like a metallic lipstick. It creates that perfect juicy, almost plumping effect that gives you soft, kissable lips in seconds. Of course, these are intended to be used on their own, allowing your natural lip colour to shine through, but that doesn't mean you can't layer them over your favourite lipstick for that extra pop of shine and luster. Since I'm obsessed with pink, the new FU$$Y shade is a personal fave. This shimmering pink will have you looking like you walked straight out of the early 2000's pop music video, in the best way possible. It retails for $23 in three shades, FU$$Y, Diamond Milk and Fenty Glow.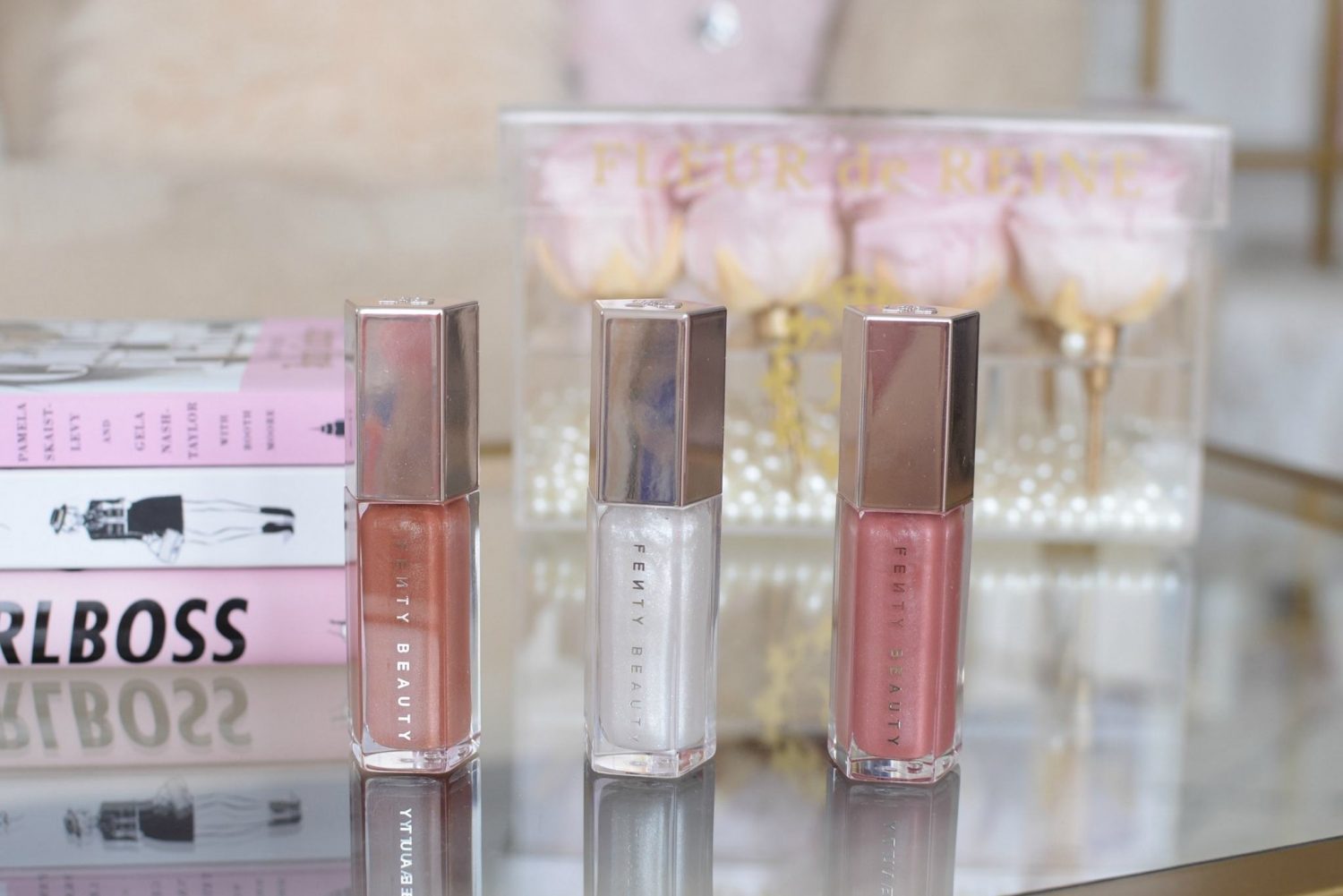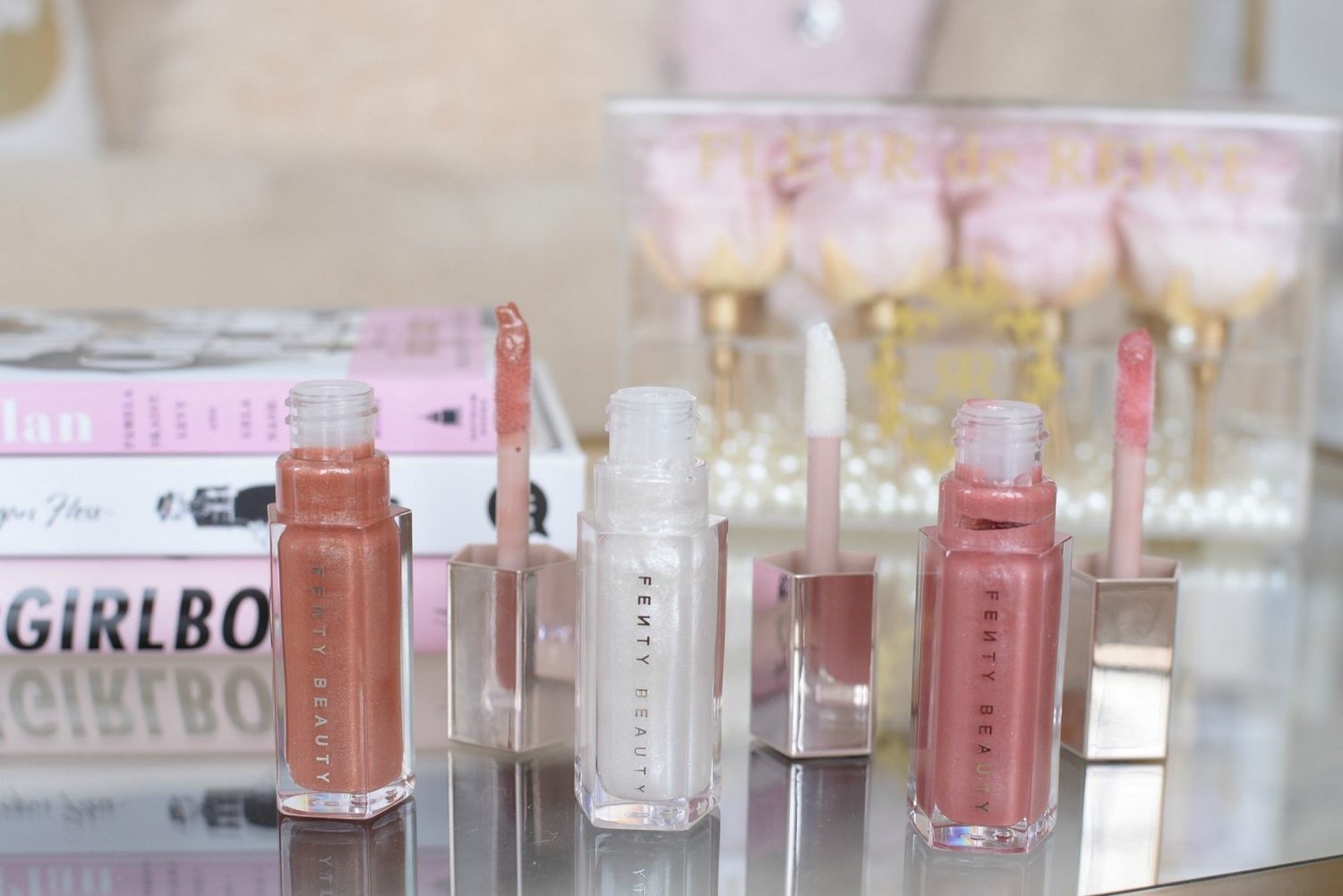 How Samantha Blatnicky Makeup & Lash Artist created this look:
Primer: Fenty Beauty Pro Filt'r Instant Retouch Primer 
Foundation: Fenty Beuaty Pro Filt'r Soft Matte Longwear Foundation
Concealer: Fenty Beauty Pro Filt'r Instant Retouch Concealer
Setting Powder: Fenty Beauty Pro Filt'r Instant Retouch Setting Powder in Butter to set, along with Lavender under the eyes
Bronzer/ Contour: Fenty Beauty Match Stix Matte Skinstick in Mocha
Eyeshadow: Fenty Beauty Metallic Eye + Lip Crayon Set in the blue, along with a little of the Killawatt Freestyle Highlighter in Diamond Ball-Out 
Eyeliner: Just a classic liquid black with faux lashes on
Lip gloss: Fenty Beauty Gloss Bomb Universal Lip Luminizer in FU$$Y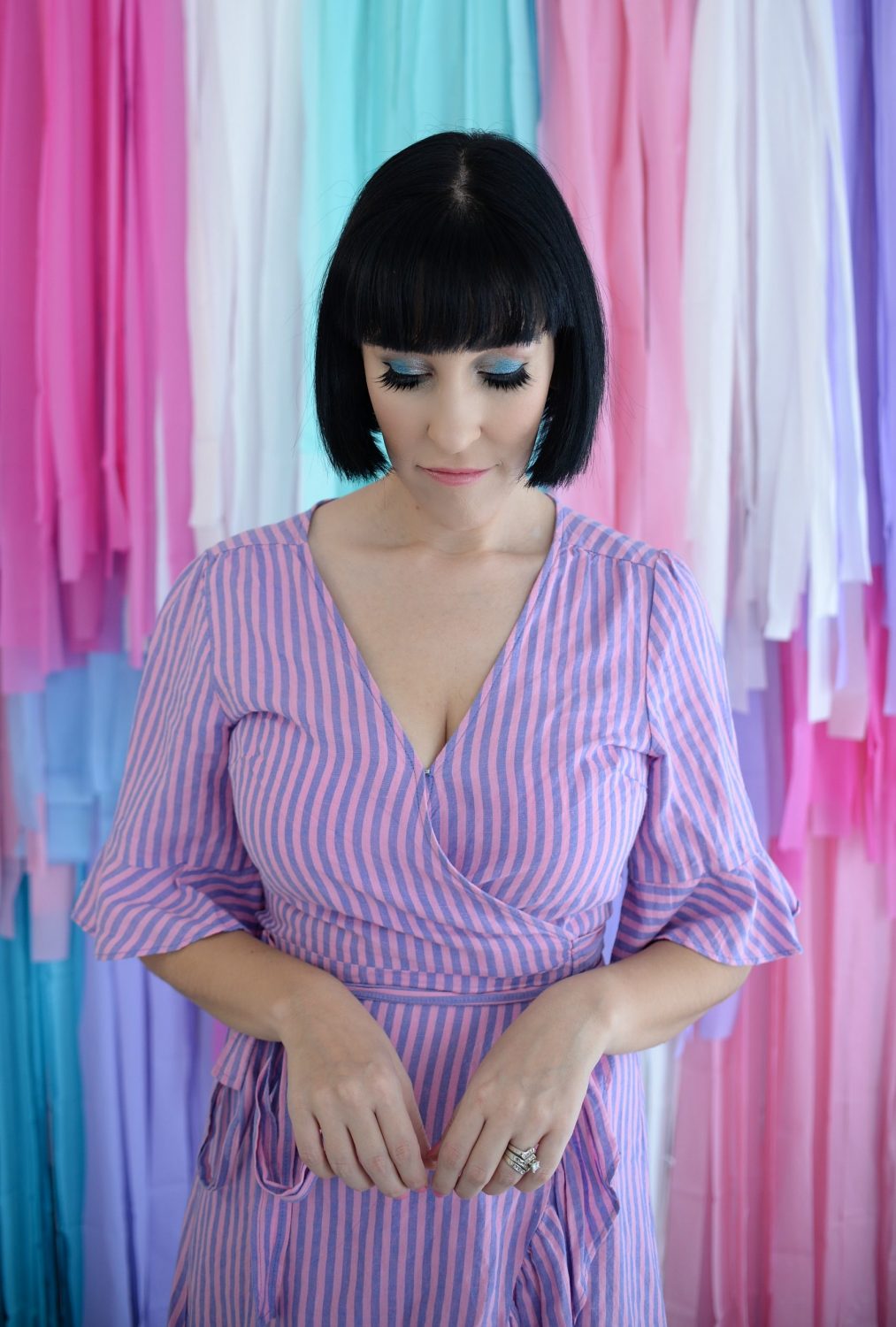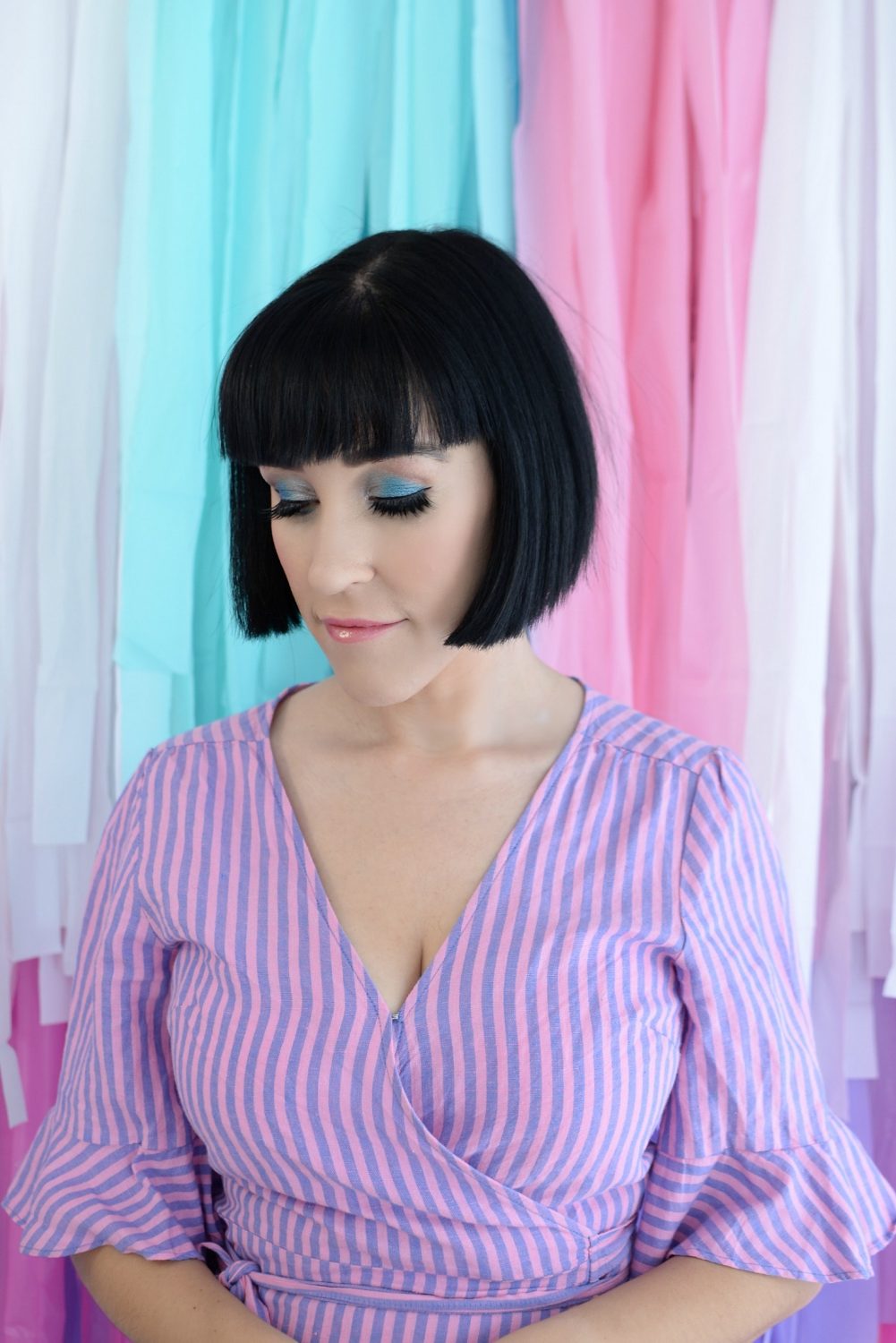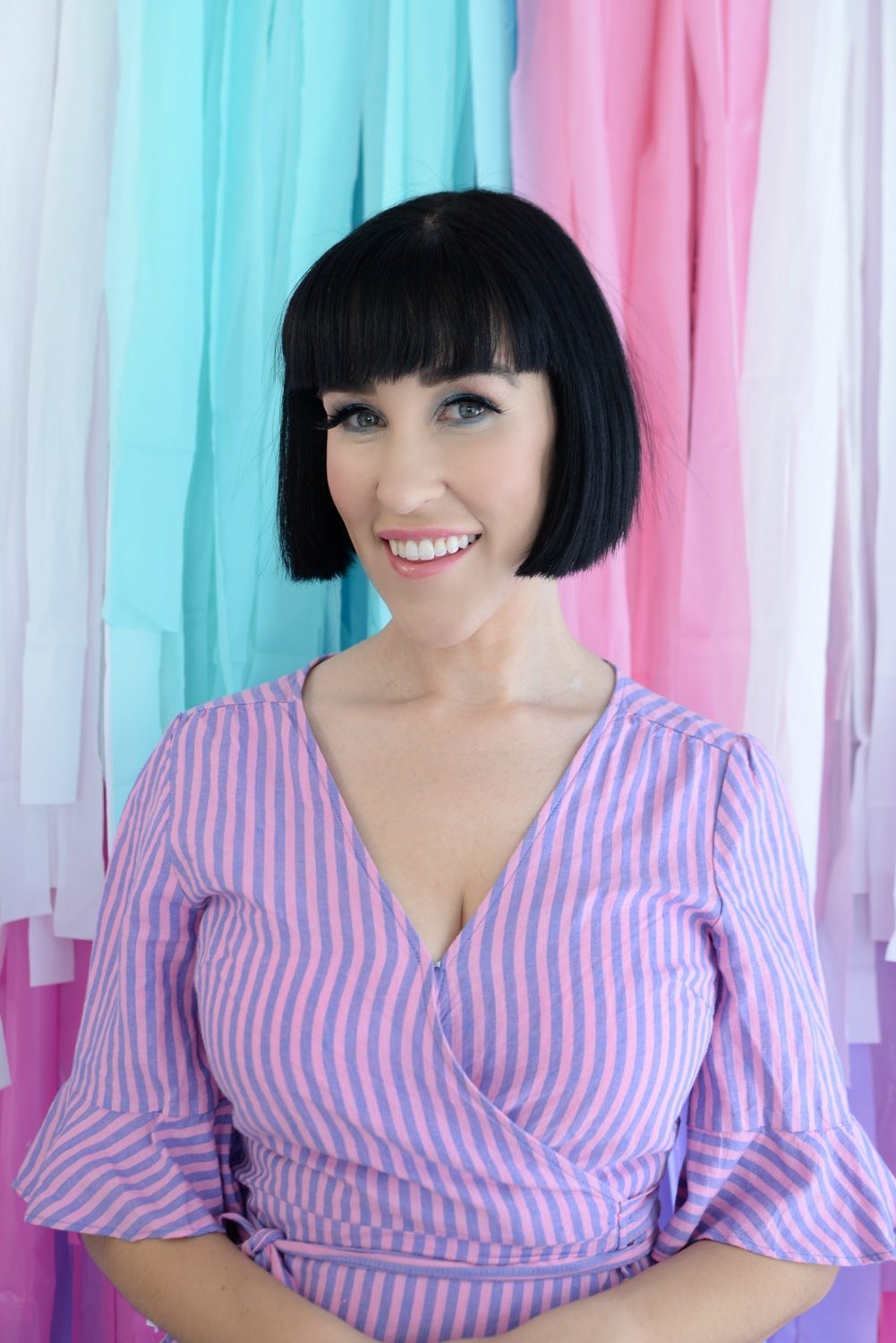 How Samantha Blatnicky Makeup & Lash Artist created this look:
Primer: Fenty Beauty Pro Filt'r Instant Retouch Primer 
Foundation: Fenty Beuaty Pro Filt'r Soft Matte Longwear Foundation
Concealer: Fenty Beauty Pro Filt'r Instant Retouch Concealer
Setting Powder: Fenty Beauty Pro Filt'r Instant Retouch Setting Powder in Butter to set 
Bronzer/ Contour: Fenty Beauty Match Stix Matte Skinstick in Mocha 
Eyeshadow: Fenty Beauty Metallic Eye + Lip Crayon Set in the silver, along with a little of the Killawatt Freestyle Highlighter in Diamond Ball-Out 
Eyeliner: Just a classic liquid black 
Lip gloss: Fenty Beauty Gloss Bomb Universal Lip Luminizer in Fenty Glow