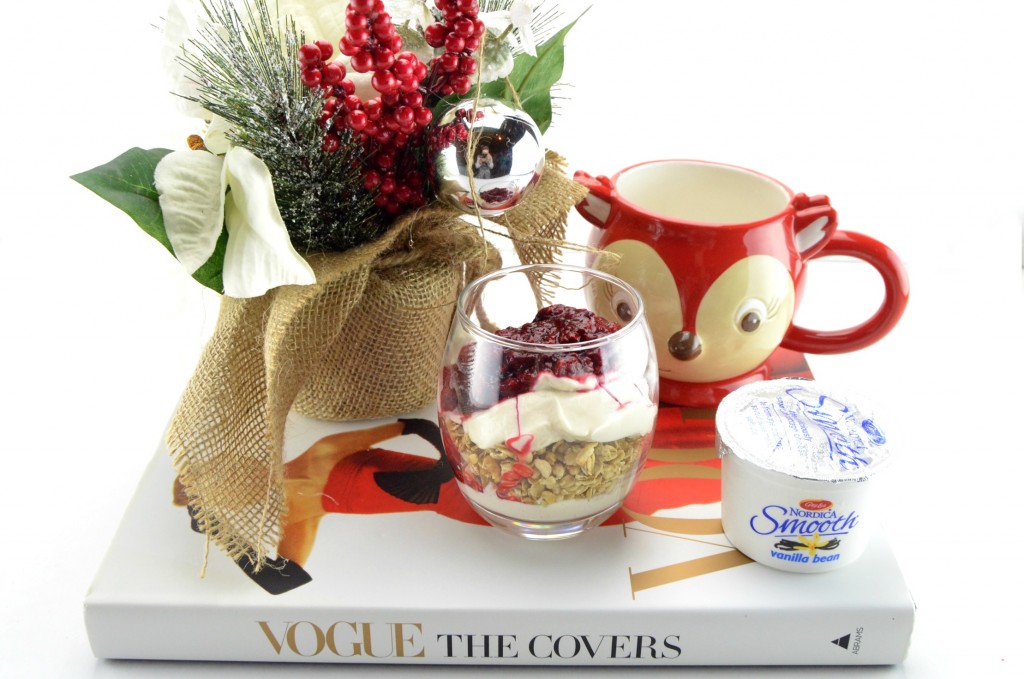 #BornOnTheFarm
I'm going to let you in on a little secret, I'm a picky eater and I don't know how to cook. I stick to what I know, and I have to admit, I'm not very adventurous when it comes to trying new food. When Gay Lea approached me about being their newest brand ambassador, I jumped at the chance. Since the kitchen frightens me, I knew this would be the perfect opportunity to overcome my fear. I'm very about texture and smells, which is probably why I've never tried cottage cheese? Let's be honest, it doesn't look too appealing or appetizing with all those lumps and bumps. So when I was told our first monthly challenge was to review the new Gay Lea Nordica Smooth Cottage Cheese, I was a little hesitant. Then when I heard it came in 3 delicious flavors of Lemon, Salted Caramel and Vanilla Bean and with a rich, creamy and smooth texture, absolutely lump free, I knew this was the chance to finally try it.
Now, I'm no chef in the kitchen, so I wanted to start off with an easy recipe. Nothing too fancy and something that I could easily whip up in the morning. As delicious as the salted caramel and vanilla bean are on their own, I wanted to first dip my toes into cottage cheese slowly, by mixing it in with other favourite ingredients.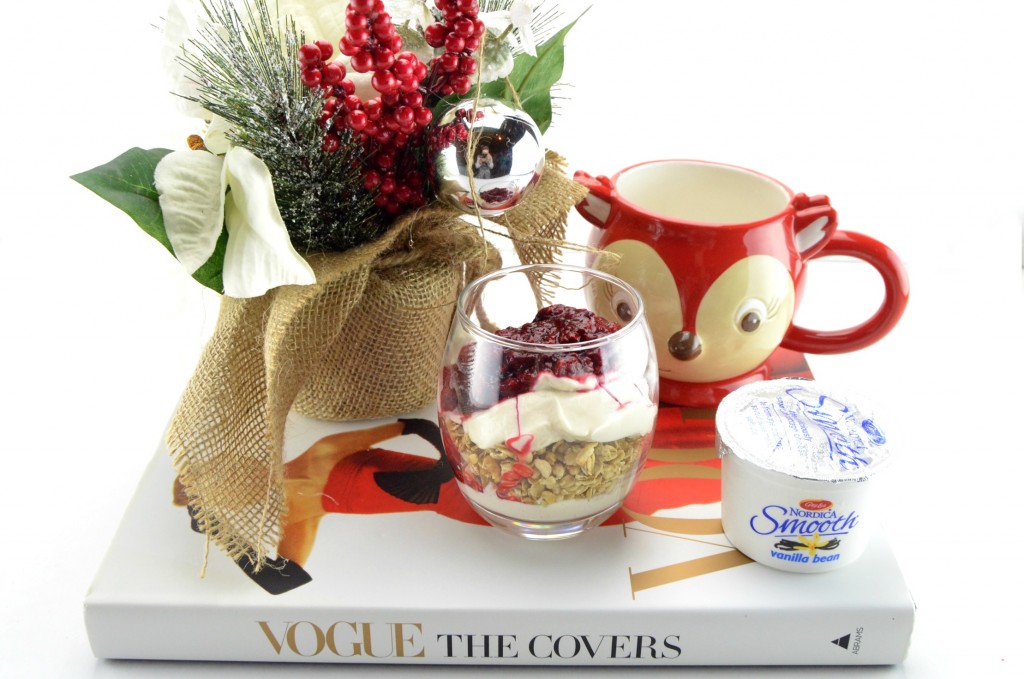 Parfaits are one of my favourite breakfast meals, which I usually make with yogurt, but since cottage cheese is healthier than your typical yogurt, with 25% more protein than your leading Greek yogurts, I knew this would be an excellent alternative. I started with Gay Lea Nordica Smooth Cottage Cheese in the Vanilla Bean flavour at the bottom, added some granola, followed by more smooth cottage cheese and topped with fruit. I was blown away on how tasty it was, need I say even better than yogurt?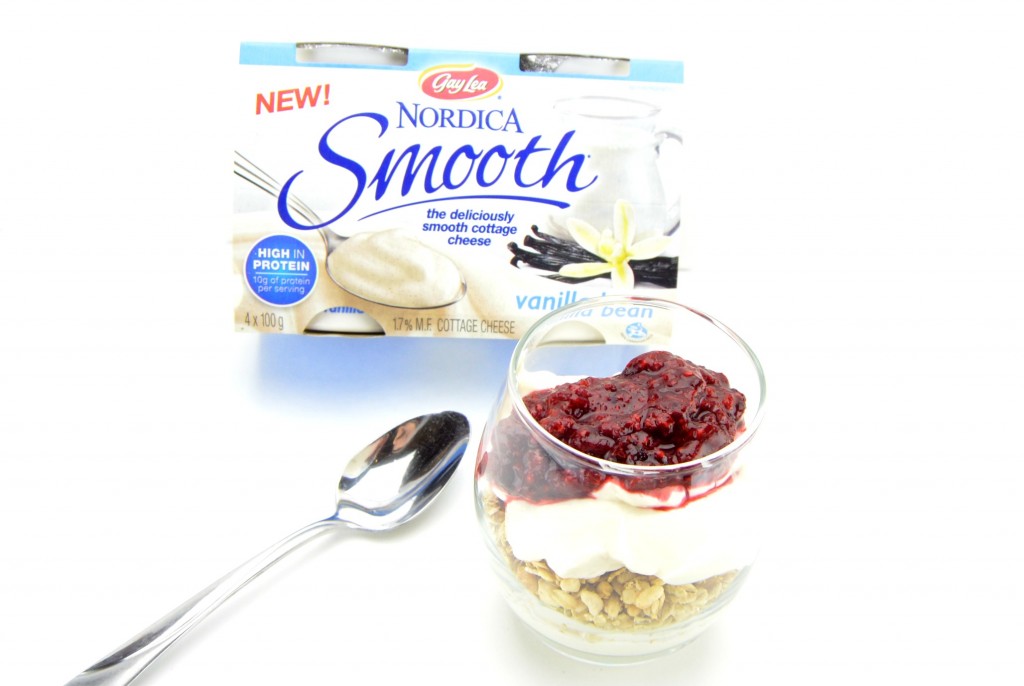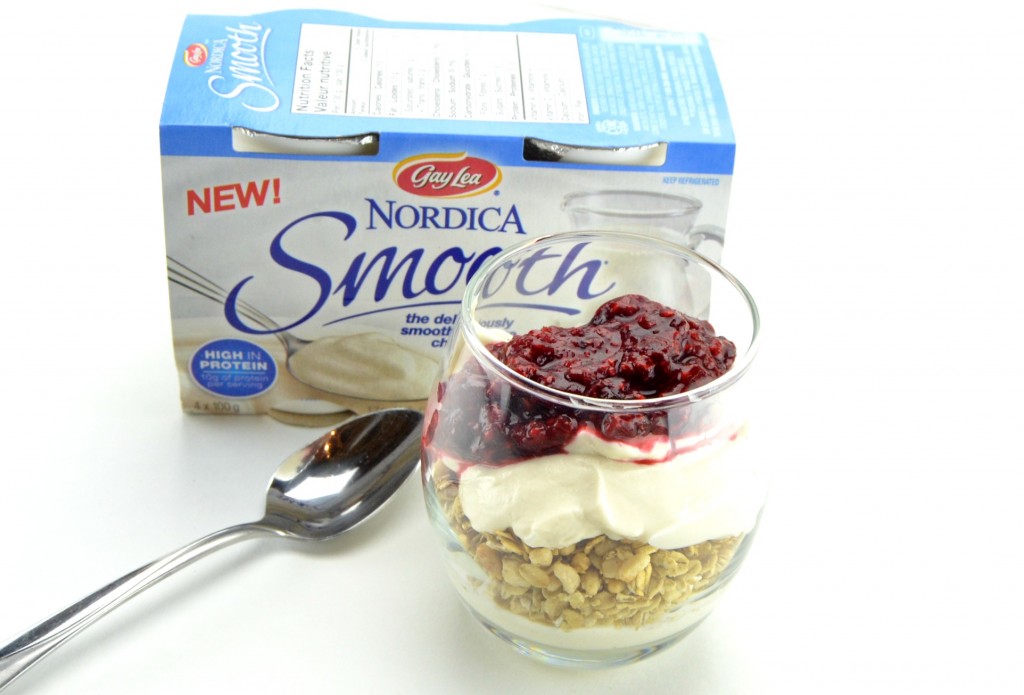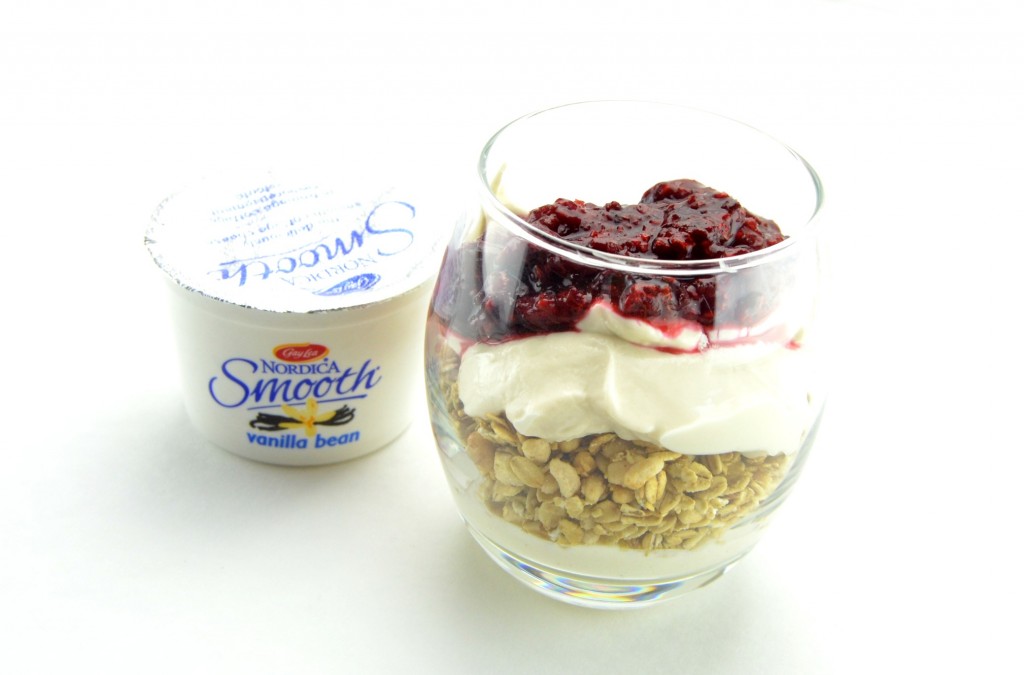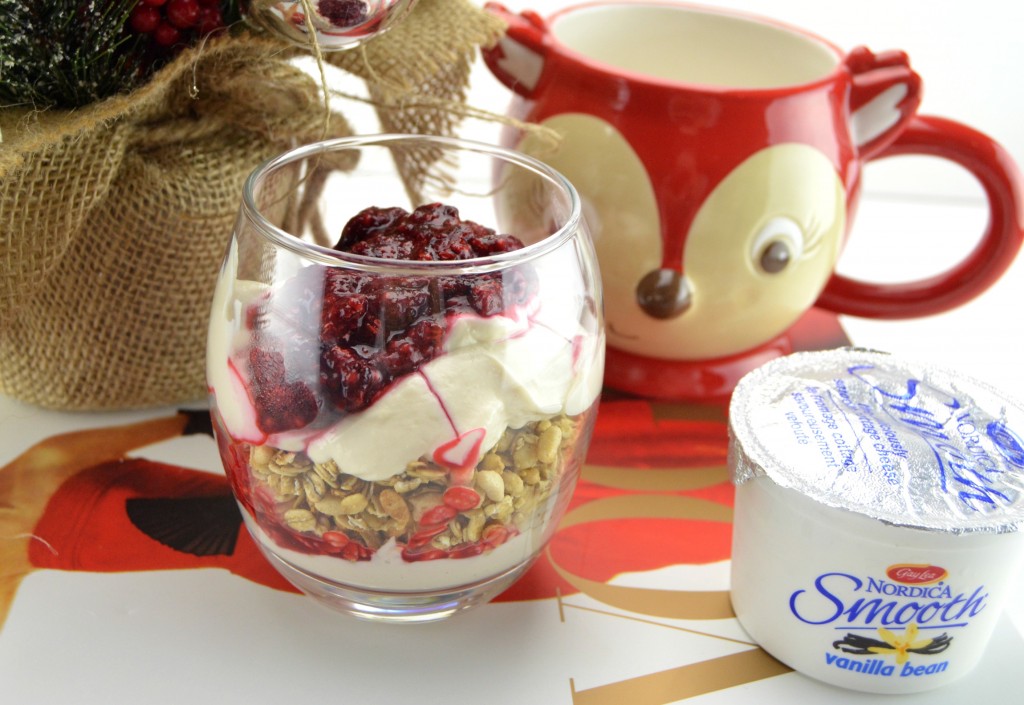 A delightful way to enjoy Gay Lea Nordica Smooth Cottage Cheese in Salted Caramel is with green apples. It is candy apples without the calories or all that sugar. I really couldn't believe how much it reminded me of green candy apples that you'd find at the fair, but such a healthier alternative. Simply cut up some apples, spread on the cottage cheese, and enjoy. It's the perfect balance between sweet, salty and tart and I can't stop eating them.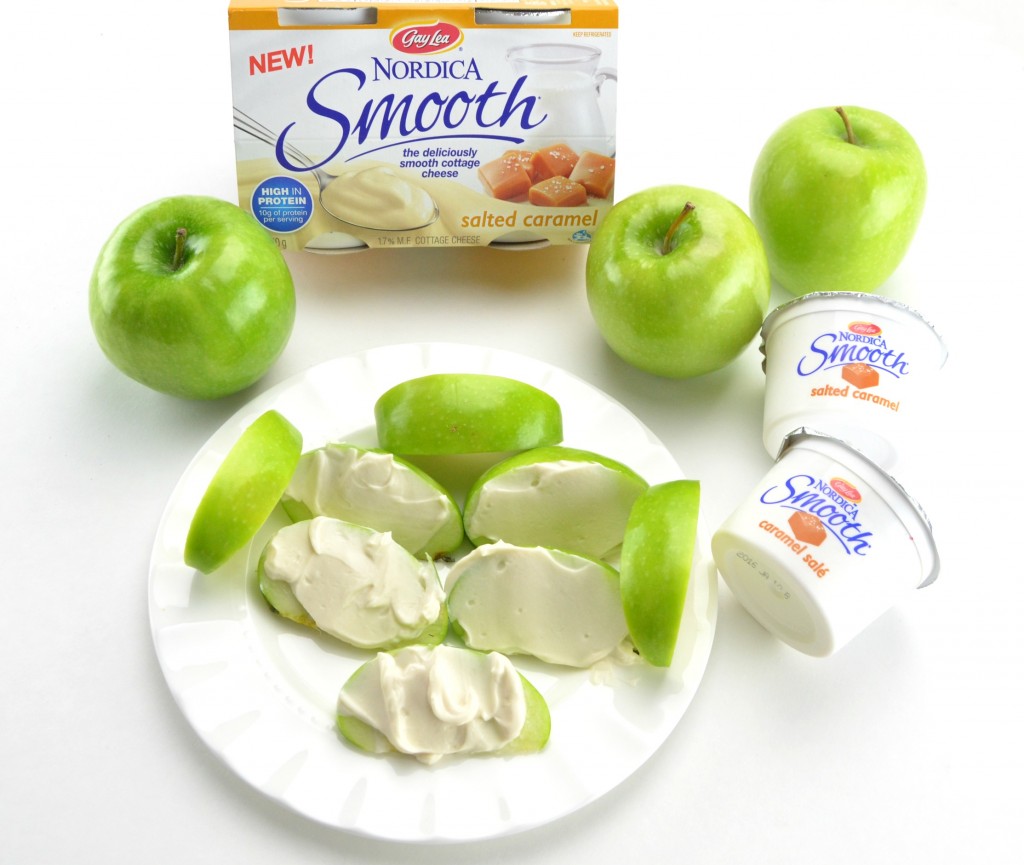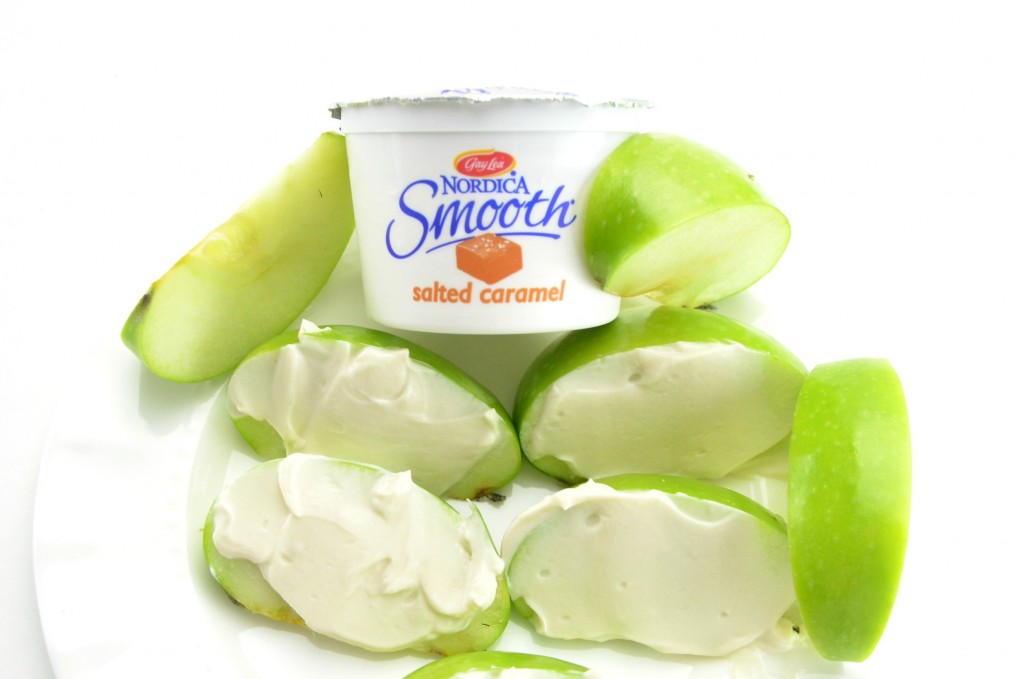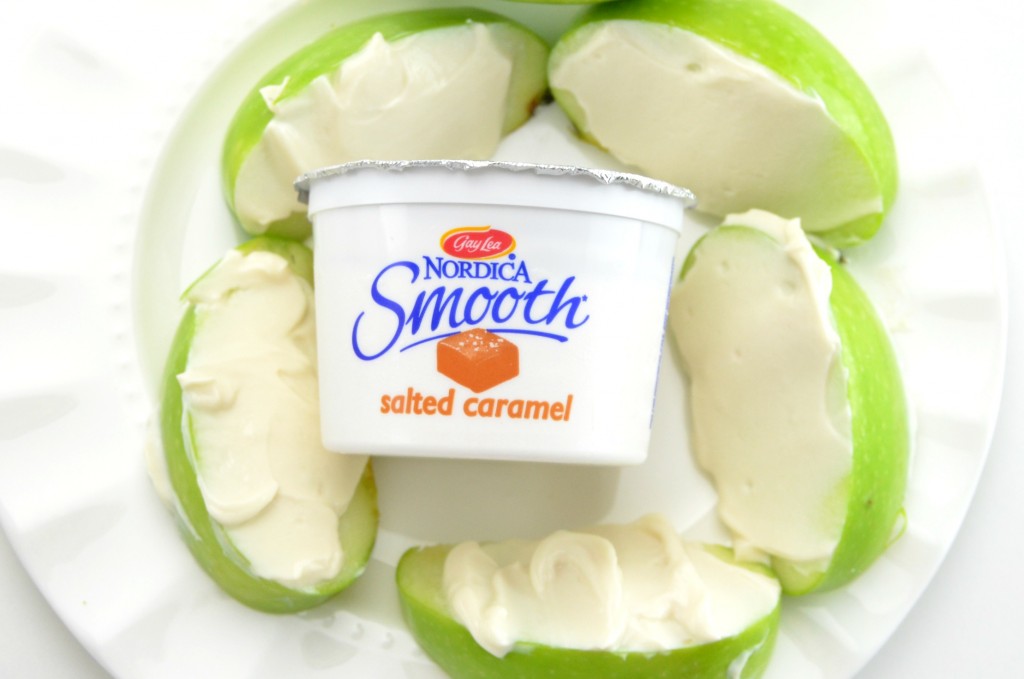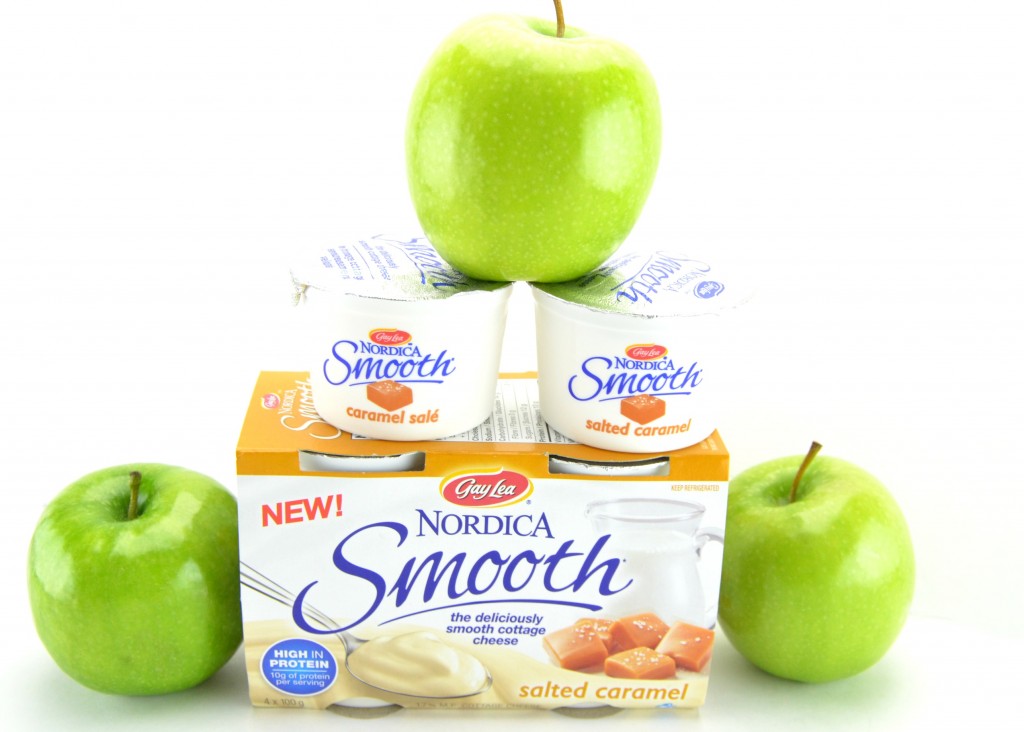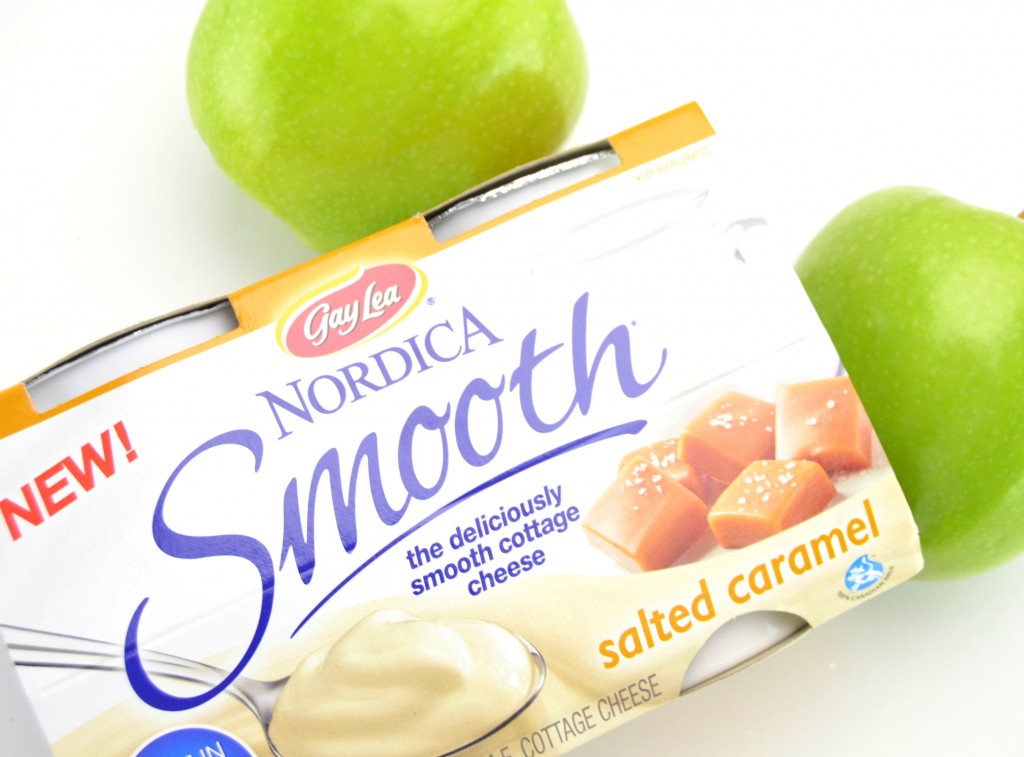 Over the past month, Gay Lea Nordica Smooth Cottage Cheese, has quickly became a favourite of both Derek and I. We love that it comes in 100g cups, making it not only convenient to take on the go, but it helps with portion control. Although it's the perfect light snack on its own, we actually prefer it with fresh fruit. It comes packed with 10g of protein with only 110 calories per serving. I can also see this being excellent in smoothies and shakes in the am.
You can pick up Gay Lea Nordica Smooth Cottage Cheese at major grocery stores across Ontario, excluding No Frills and Walmart, and of course, check out Gay Lea online for more yummy recipes. "Disclosure: I am part of the Gay Lea Ambassador Campaign and I receive special perks as part of my affiliation with this group. The opinions on this blog are my own."