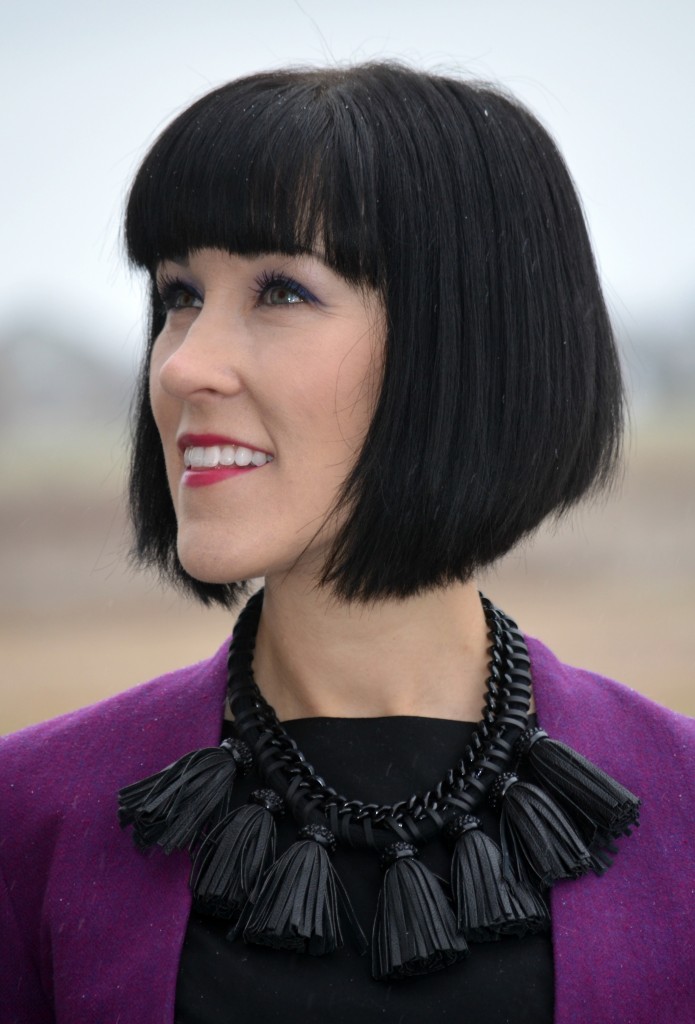 Night Time Bold
Around this time of year we think of red and gold for our holiday look, but we don't have to just settle on just these two shades. Both fuchsia and purple work beautifully in creating a dramatic, festive, holiday look. The lovely ladies at Well.ca asked me to re-create a night time bold look using a few of their favourite products this season. Always up for a good challenge, I gracefully accepted. Not knowing which products they would send, I was extremely excited to see that the first product in the box was Wet n Wild Petal Pusher. Like all Wet n Wild eyeshadows, these 8 beautiful colours are extremely soft and creamy, are highly pigmented and offer true opaque colour in a single swipe. With stunning shades of purple, violet and greys, in both matte and shimmer, this palette will be perfect in creating a bold night time look. The first column consists of a pale, icy shimmery violet/ white, a pinky lilac with pale gold shimmer, a deep purple with a frosty finish and a dark violet with a silver sparkle. The second column consists of a pale frosty pink, a coppery mauve with a frost finish, a deep burgundy with a satin finish and a greyish black with a subtle sparkle and satin finish. It retails for $4.99.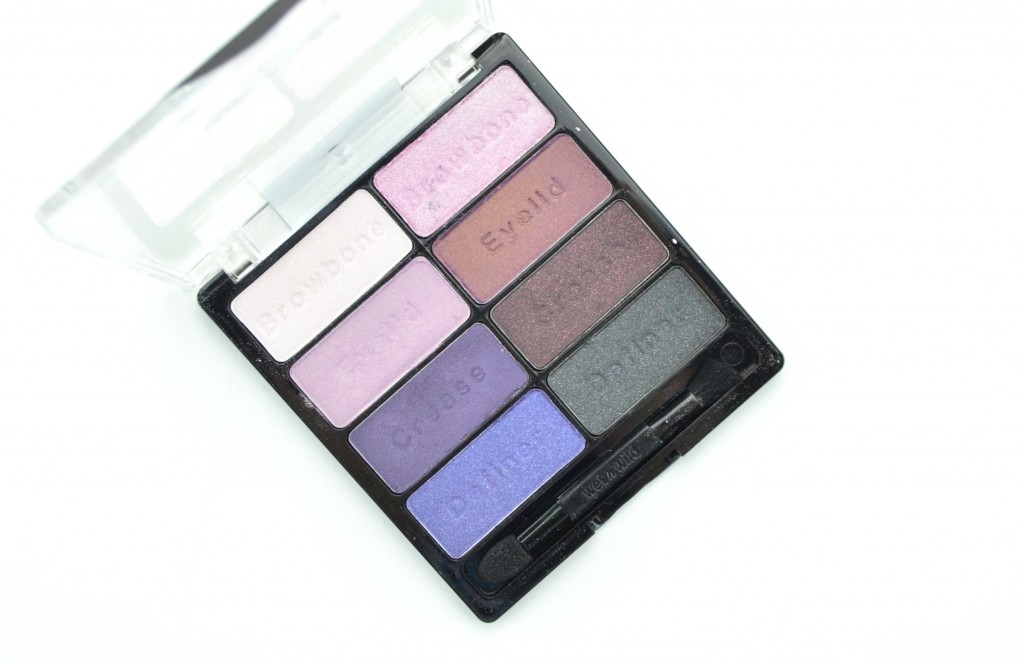 Physicians Formula Happy Booster Glow & Mood Boosting Blush in Rose comes in a metallic red compact that is overflowing with pale pink, fuchsia and shimmery hearts, and features a full size mirror on inside lid and a flip up bottom that hides a brush applicator. It's infused with natural plant extracts that mimic the effect of endorphins, helping you create a "happy feeling" when applied to the skin. It has an extremely soft and smooth texture that blends into the skin almost effortlessly. It has a mixture of blushing tones to help create a natural, healthy glow to the cheeks. It has the sweet scent of subtle roses, almost tea-rose. It gives a nice pinkish rosy glow to the cheeks with a hint of sparkle and shimmer that's perfect for the holidays. It retails for $19.99.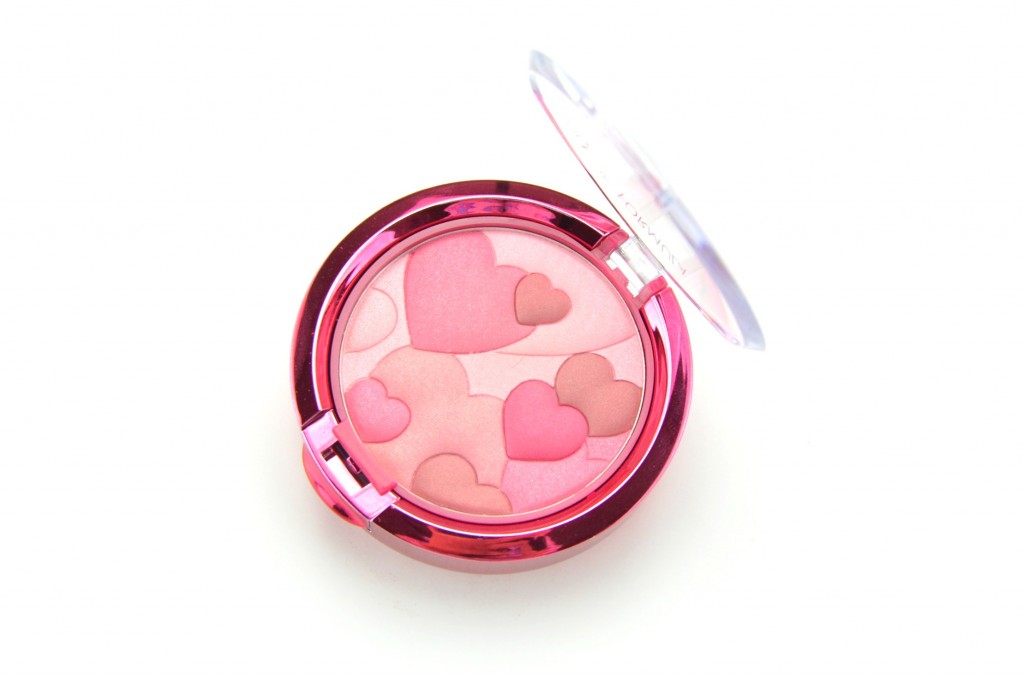 Physicians Formula Bronze Booster comes in the same metallic compact, but done in a stunning mirrored gold with glow boosting sun stones within. It also comes with a full size mirror and fan shaped brush and body puff for easy application. Its luminous bronzing sun stones provides an instant and long lasting tan boost for a soft, smooth look without the mess of a loose powder. Its mixture of iridescent bronze and gold help create the perfect glowing bronze effect to the cheeks. You can either use the fan shaped brush to swirl in the stones before applying, or use the body puff to pat and swirl on the stones before gently tapping on the cheeks and neck. It gives a soft, healthy glow, something truly different than a bronzer. This bronze booster gives a more natural look to the skin, which is perfect for the winter months, as we're less tanned. It retails for $19.99.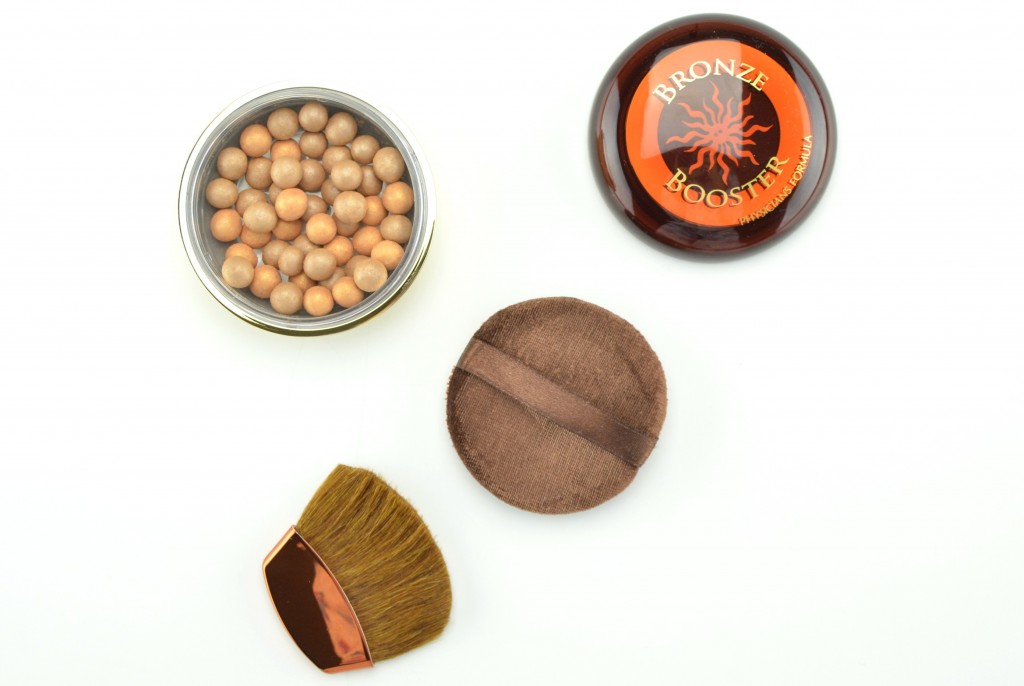 Mineral Fusion Eye Pencil in Azure is formulated with chamomile, meadowfoam and vitamin E to help soothe delicate skin around eyes. Its exceptionally rich and creamy texture glides on smoothly to the lash line and helps define and enhance the eyes effortlessly. It's firm enough to get precise lines, but also soft enough so it doesn't pull or tug on the delicate eyelid. It really does just glide across the eyelid with ease. It's insanely pigmented with excellent colour payoff in one easy swipe. Its intense colour stays put throughout the day without budging or smudging, even on the waterline. I had no problem wearing this the entire day. It retails for $19.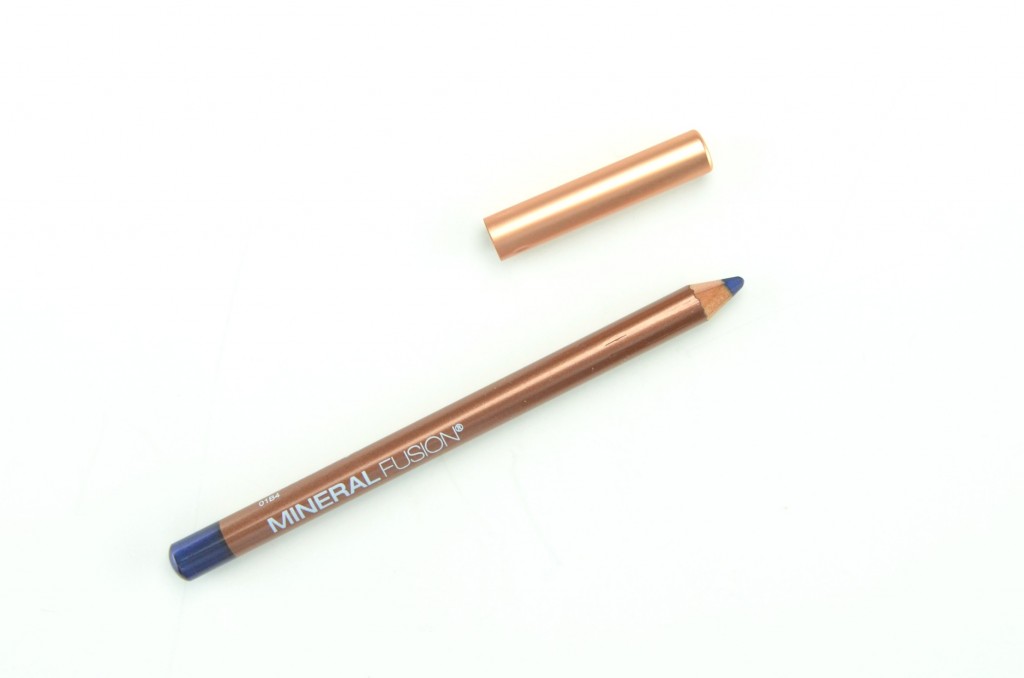 Daniel Thompson The Mascara is a water-based, water-soluble formula designed for the most sensitive eyes and is a new brand to me. It features a tiny brush head with soft nylon bristles that easily grab onto every single lash to provide exceptional length and volume. It has an ultra black finish in as little as one coat and gives the appearance of thicker, fuller lashes in a few easy swipes. It helps to pump up the lashes without clumping, no matter how many coats you apply. It doesn't budge, smudge or flake throughout the entire day. The only downside I see, is it has a slightly drier formula, which means it might dry out a lot quicker than other mascaras. Even though the formula is drier, it doesn't make the lashes feel crunchy or stiff. It's extremely buildable for more volume without looking spidery. It retails for $34.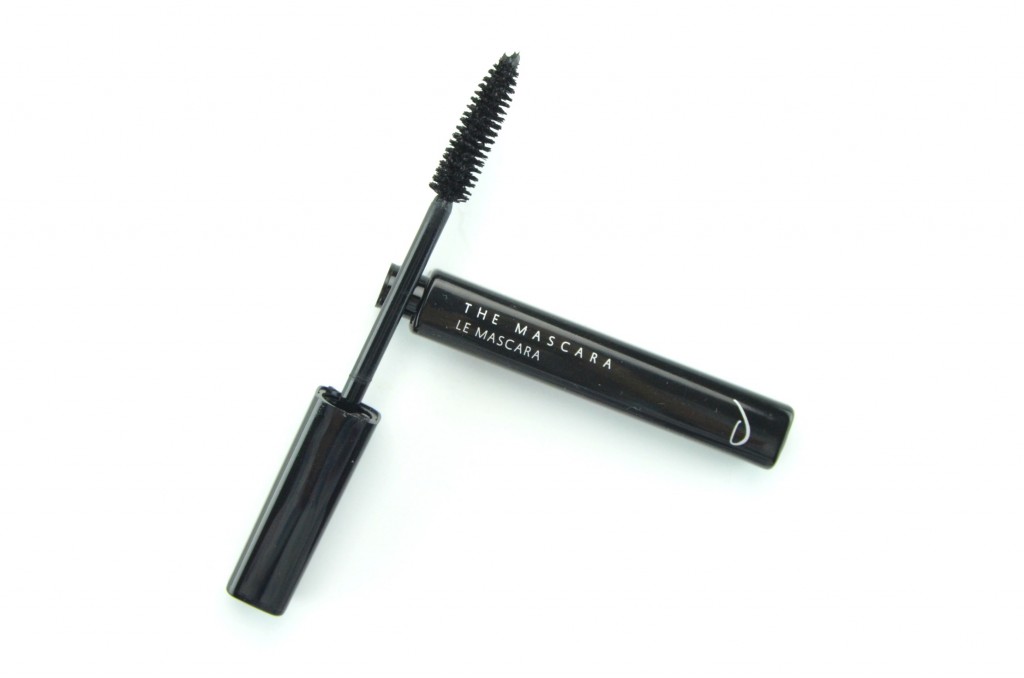 CoverGirl LipPerfection in Euphoria is enriched with Silk Therapy Complex that claims to help sustain lips natural moisture level for softer, smoother, beautiful lips in just 7 days. It has a rich and creamy formula that just glides across the lips like butter. It enhanced the lips with rich, rewarding, opaque colour in a single swipe. The pigmentation and colour payoff is excellent and lasted a good 6 hours on my lips before fading. Because of the extremely bold, berry shade, it did leave a beautiful stain on the lips as it started to fade. It has the sweet scent of vanilla that is subtle once applied. It retails for $9.95.