The hottest new dance club is now in my bathroom
I've tried a lot of razors in my lifetime, but nothing is quite like the new Gillette Venus Swirl Razor. It moves like no other razor on the market today and helps to shave every curve and contour of your body for a flawless shave.
Gillette Venus Swirl Razor features flexiball technology (a tiny silver metal ball within the razor), to provide a 4 way movement, allowing the razor to effortlessly move in every direction. This allows it to get into even the trickiest areas of the body for the closest shave possible. It also features five contour blades that cut hair at the lower cutting force, thanks to its thinner, finer edges that individually adjust to your every curve. Water activated MoistureGlide serum surround the blades for incredible glide, without the fear of nicks and cuts. Finally, a microfine comb helps to guide each hair through the blades to ensure it captures every single hair.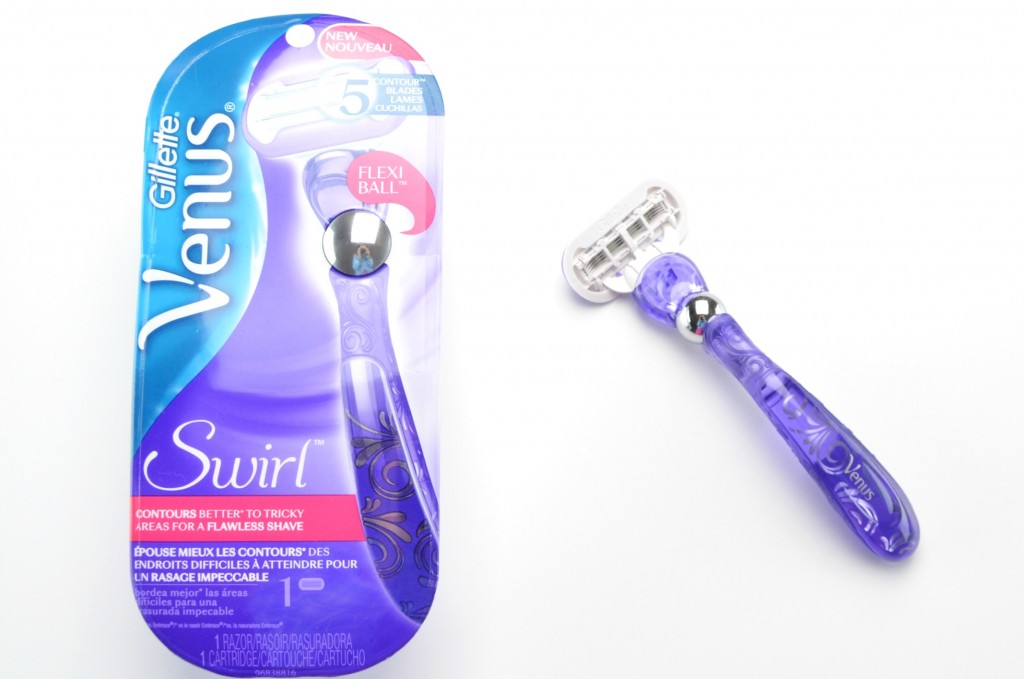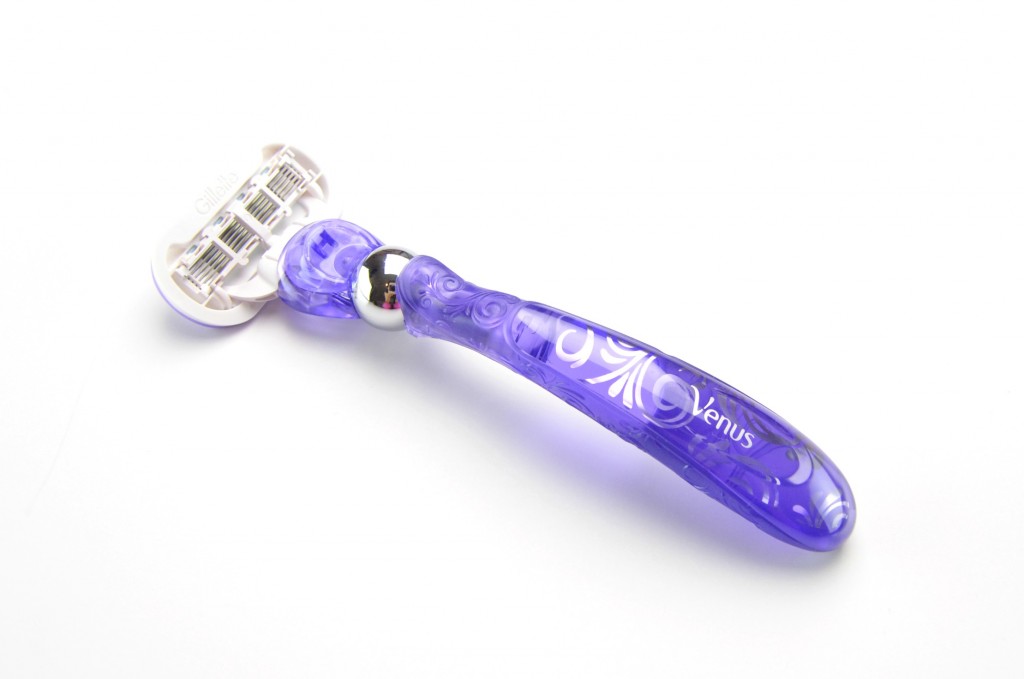 I love that Gillette Venus Swirl Razor comes with a non-slip, fits perfectly in the palm of your hand, handle. This ensures a secure grip so I can move freely without the fear of it slipping out of my hand. Because of the extremely thin blades, I find I use less pressure and therefore, cut myself less. It allows me to get a precise shave without going over the same area over and over again. The moisture strip ensures the blades glide across my skin smoothly, no more razor burns or bumps. Its pivoting and unique design guarantees I get the closest shave, even in hard to reach areas like the knees and behind the legs. It really does become one with my skin, giving me the closest possible shave. I've actually noticed that I shave my legs less often since switching to this new razor.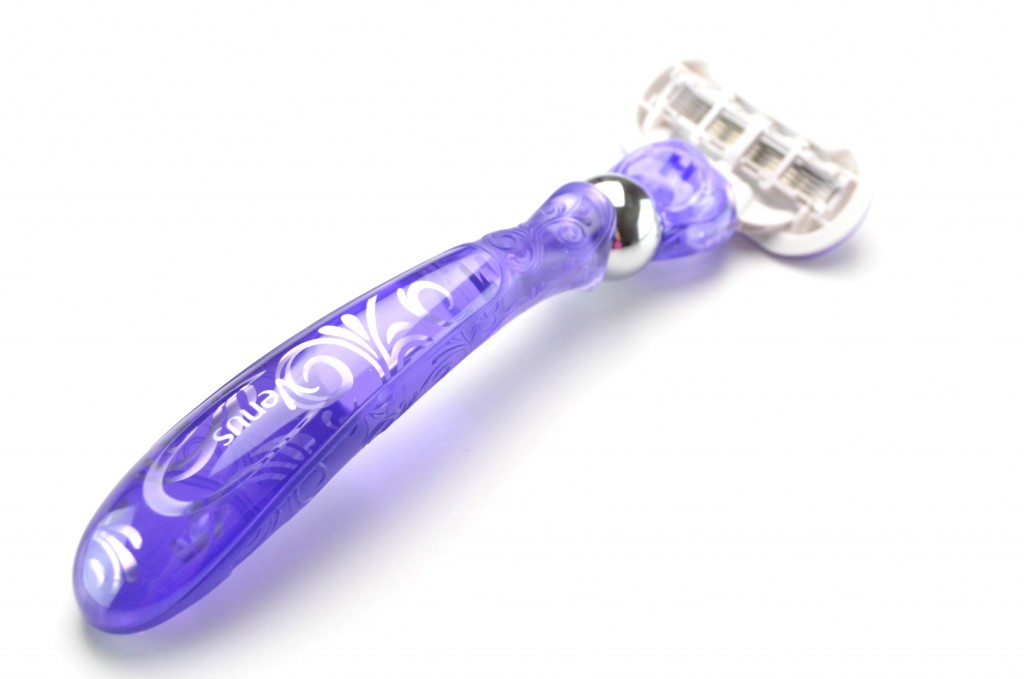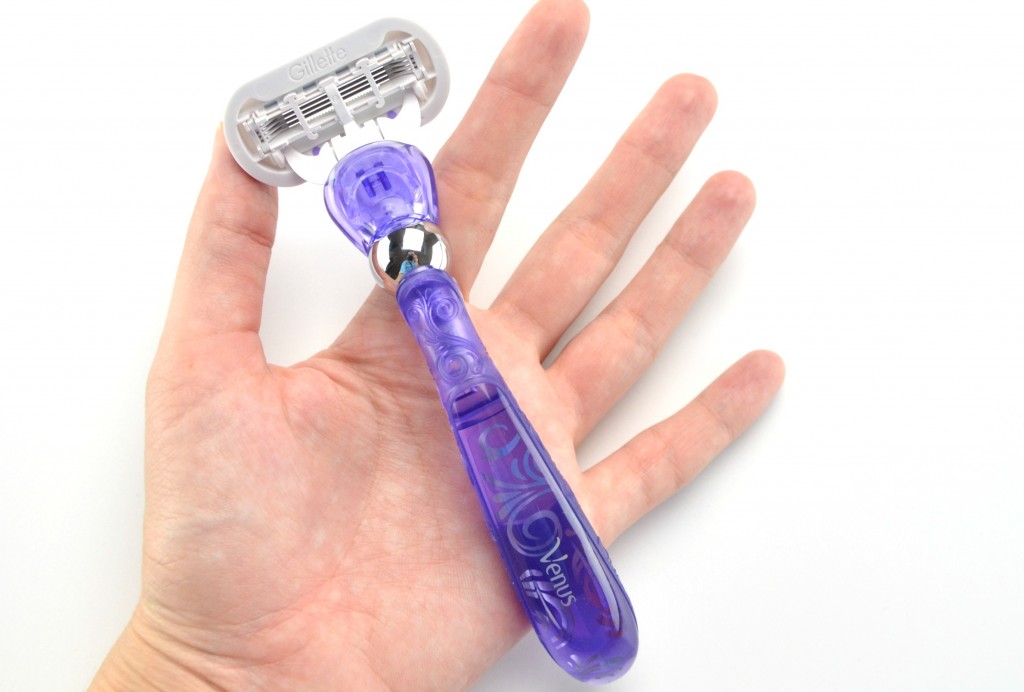 Although a little more expensive than those disposable razors, totally worth every penny. In fact, I can't even remember the last time I used a throw-a-way one. You can never get this close of a shave with one of those, and I actually find I go through them 10 times quicker, which means it probably works out to the same price. I can easily get 12 to 15 shaves out of one cartridge without it feeling dull. The Gillette Venus Swirl Razor System, which includes a razor and 2 blade refills retails for $19.99 and a 4 pack blade refill retails for $28.99, at your local drugstore, grocery store and mass merchandise stores across Canada.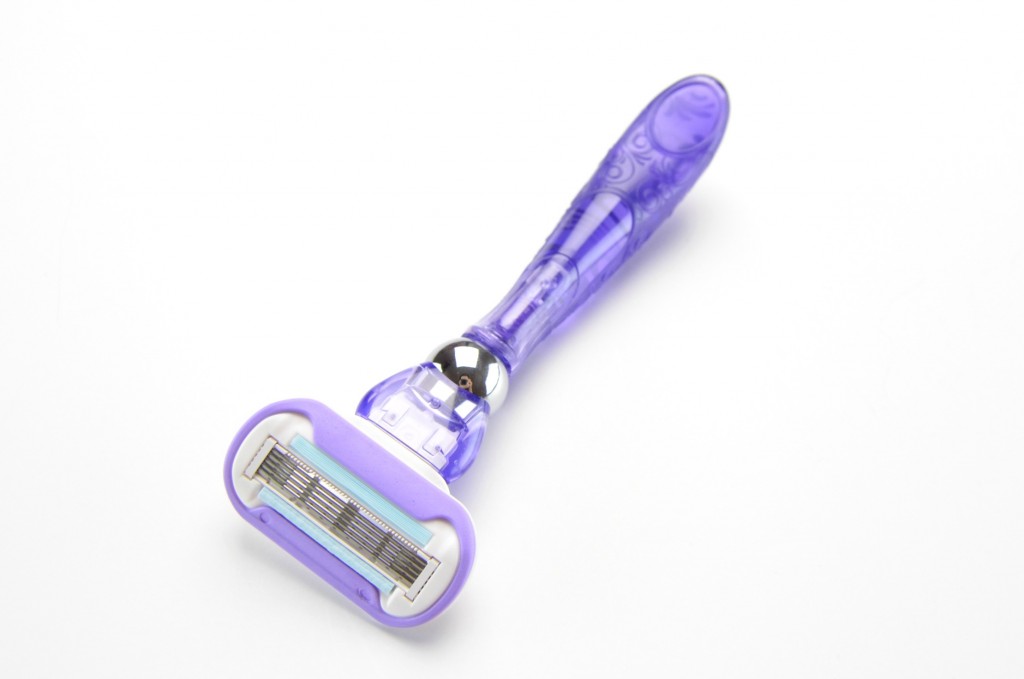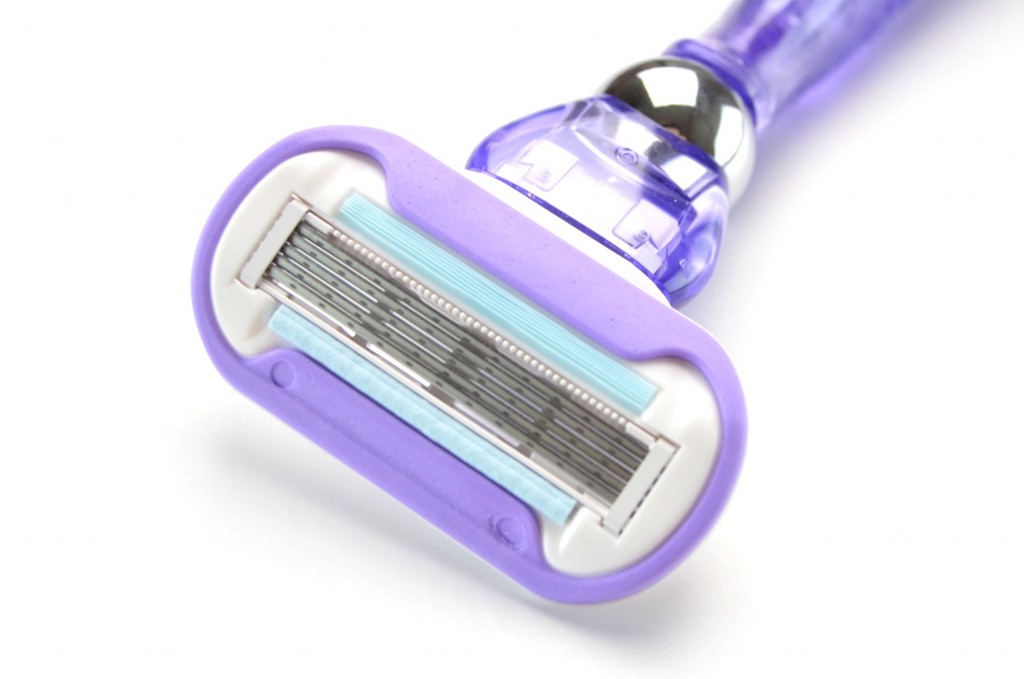 A razor is only as good as the shaving gel you pair it with, so to get a closer, smoother shave, I also recommend the new Gillette Venus with Olay Violet Swirl Moisturizing Shave Gel. It instantly foams up to a rich and creamy lather once in contact with water and helps the razor glide effortlessly across the skin. It helps to provide an even closer shave, without the fear of cuts and nicks. It washes clean away without a sticky residue and helps to keep skin incredibly smooth, hydrated and moisturized. It also has a fresh and clean scent that helps to calm and soothe dry, dull skin. It retails for $3.99.

Shaving can sometimes be a little boring, so why not turn your bathroom into the hottest night club with the BOOM Swimmer Bluetooth speaker. This handy little waterproof, wireless speaker allows you to listen to music via Bluetooth on your iPhone, iPad, iPod. Whether you're in the shower, poolside or beach, you'll always have your music close by. It comes with two attachments for a variety of uses and its flexible tail can loop around pretty much any surface. It also comes with a suction cup to stick on the shower wall or mirror and its unique design really helps to amplify the bass output. You can actually immerse it in up to 1 metre of water for thirty minutes with the tail on and not have to worry about damaging it. Not sure how my bathroom survived this long without it? It retails for $59.95.