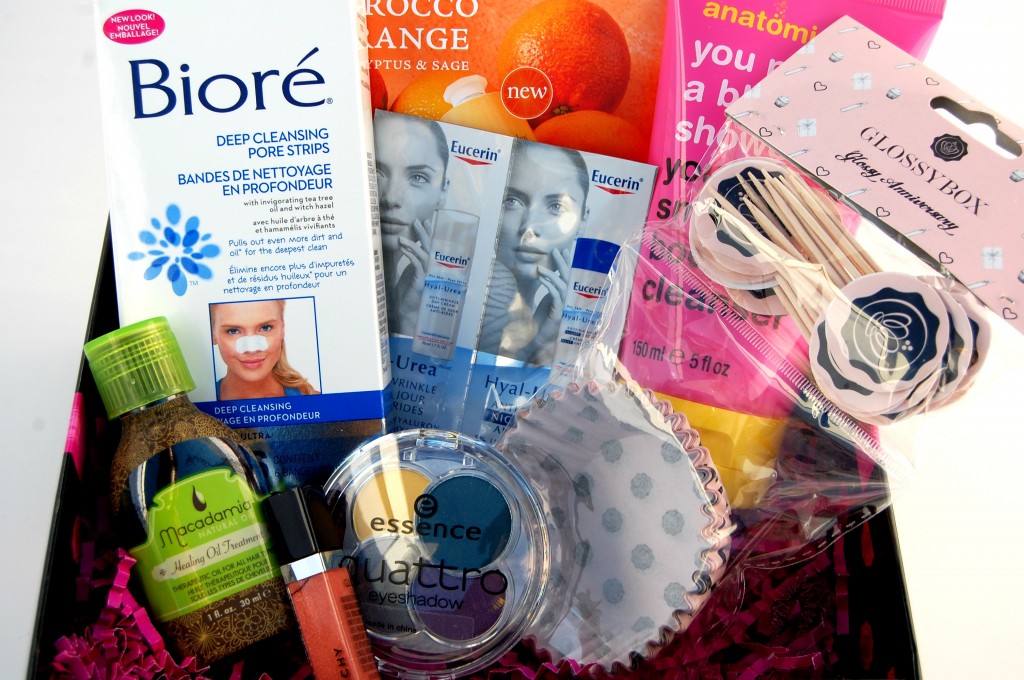 GlossyBox Canada turns 1 this month (February 2013) which means a Happy Birthday Box for their subscribers; we knew it was going to be over the top and special, but I don't think anyone was expecting  just how fabulous this box was going to be.?
GlossyBox's amazing PR firm sent me a special Birthday Box for me to review this month and I couldn't be any more excited for each and every product in it. The box alone was perfect, something a little different than their traditional GlossyBox, this time it was a glossy black with a bright pink ribbon on the front with cute GlossyBox logos in pink on the inside, I'll be for sure saving this box and filling it with some goodies.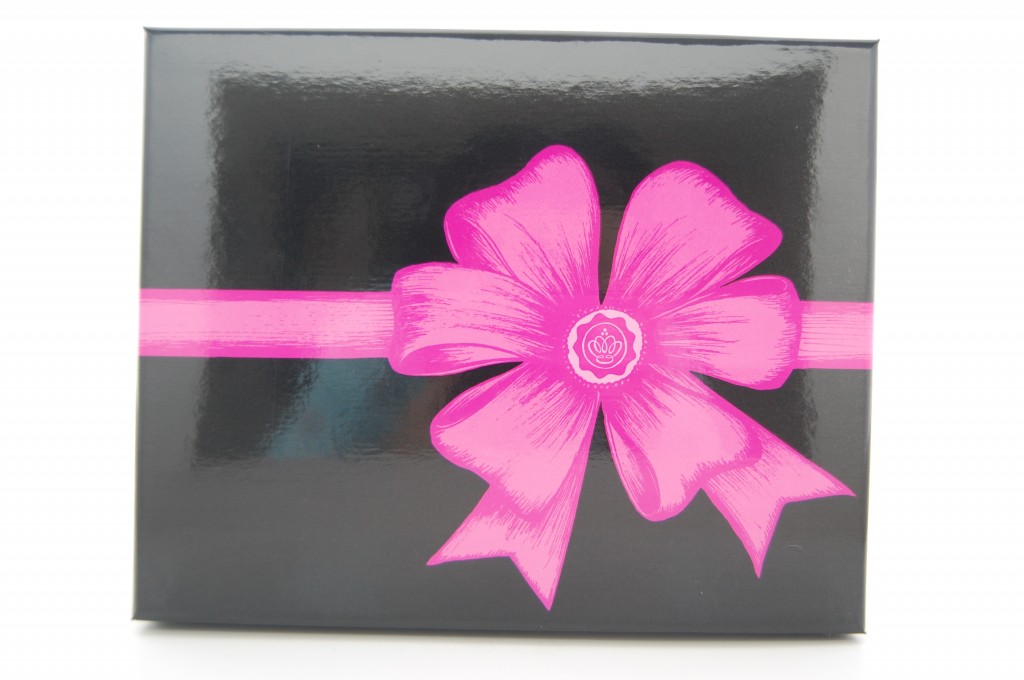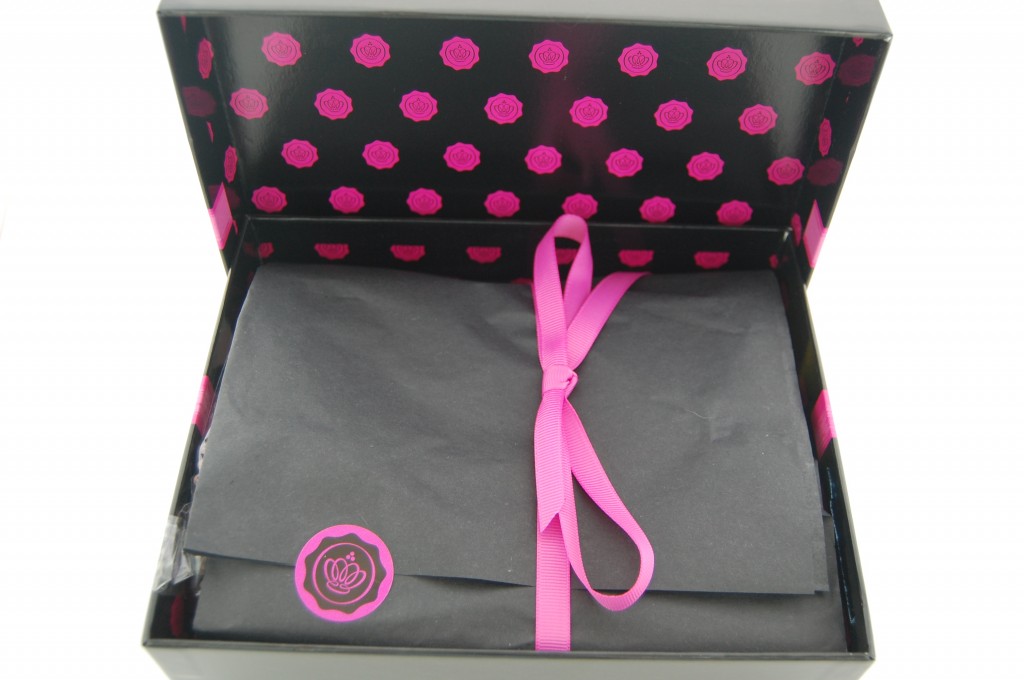 Inside the box we got 5 full size products and 3 bonus sample size goodies.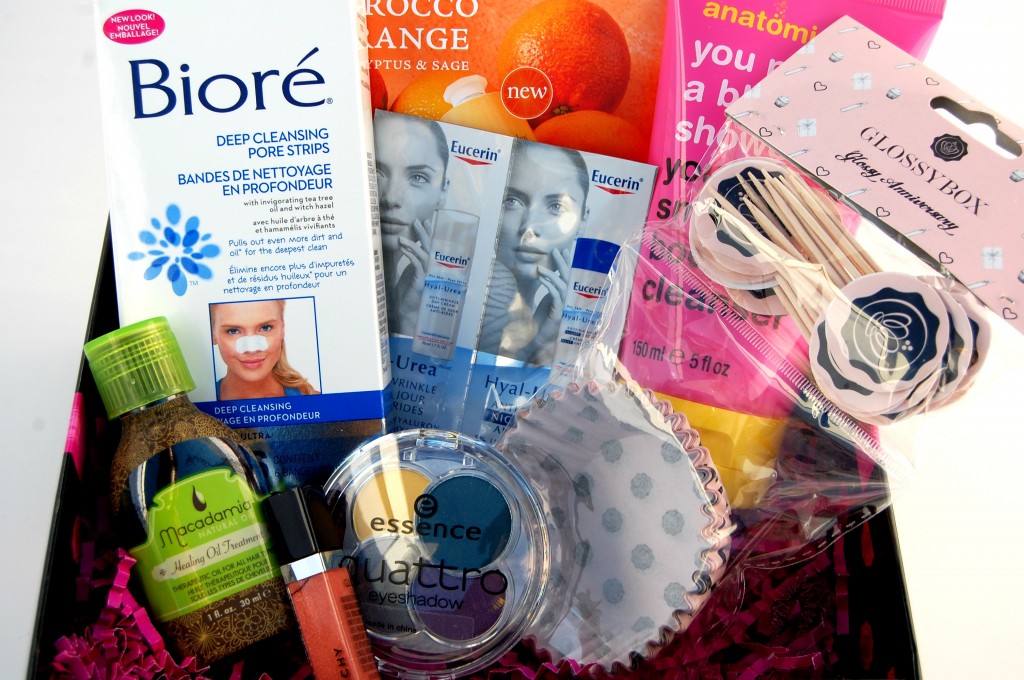 First up and are you kidding me, a Givenchy Gloss Interdit Number. 3  Coral Frenzy which is a high performance lipgloss with light, smooth texture that brings shine and definition to your pout. I love anything that is mini (although the full size is less than double this), I just think this would be perfect for traveling/ and or in our small clutches that we all seem to carry, that don't fit anything.  Although it says coral, its more of a shimmer gloss, which will be perfect for those hot summer months.
Full size retails for $30 for 6ml, my sample size is 3.5ml putting a value of it at $17.50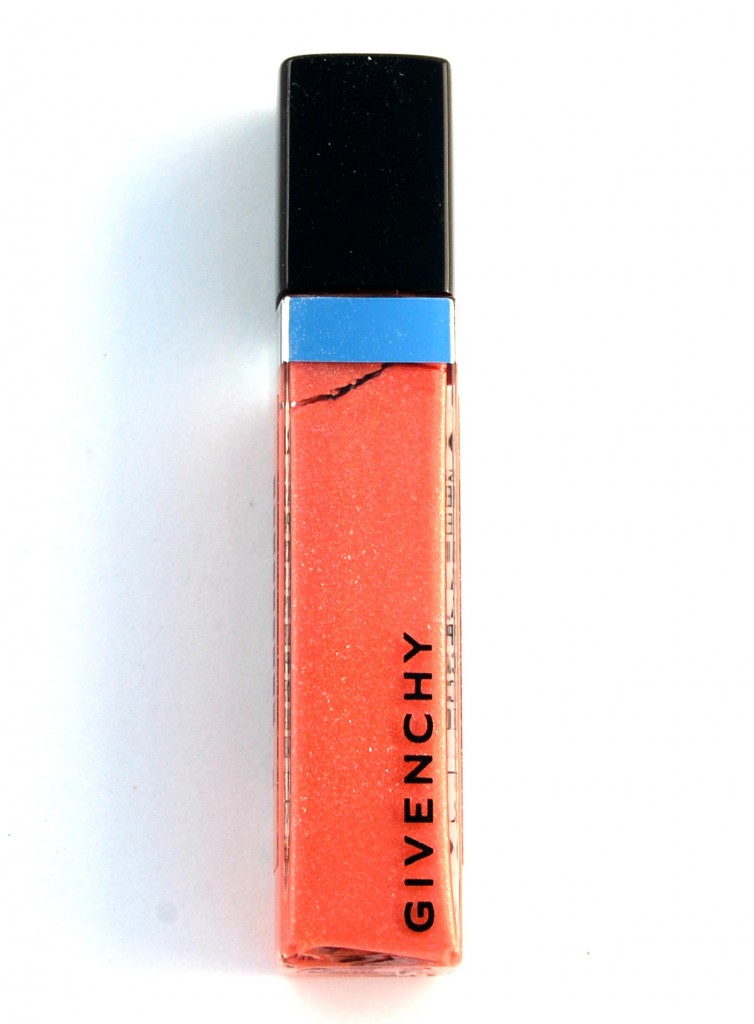 Next up is Essence Quattro Eyeshadow and for those of you that know me, know I love anything Essence. I have about 4 Essence Quads but not this one, so it will be a nice addition to my collection. Vamp It Up had 4 beautiful colours, a bold yellow, blue, shimmery grey and a pretty purple.
This is a full size product and retails for $3.99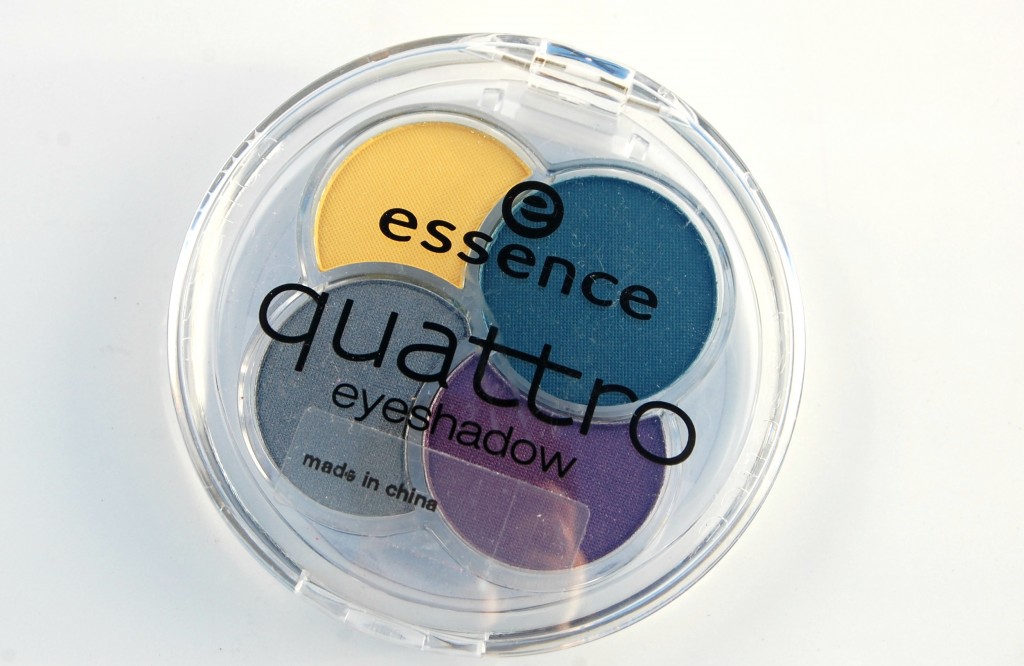 Third is Biore Deep Cleansing Pore Strips which are enriched with invigoration tea tree oil and witch hazel that helps to lock onto and remove deep-down dirt. Are these making a comeback? I remember using these about 12 years ago, and I do believe I liked them, so I'm kinda exciting to re-introduce these into my life again.
This is a full size product and retails for $9.99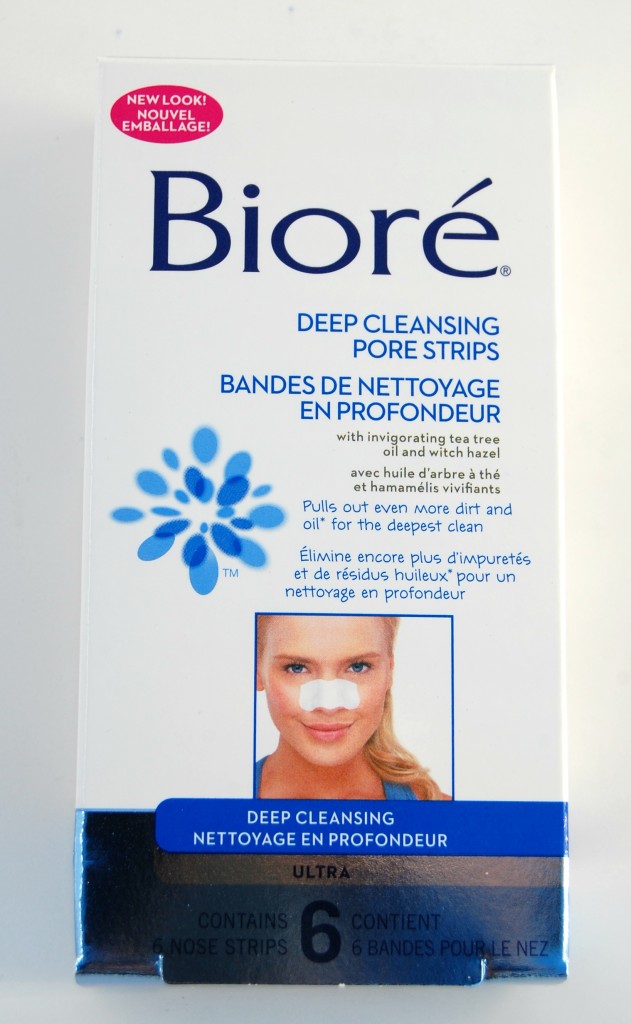 Forth item on the list is Macadamia Natural Oil Healing Oil Treatment which is a weightless, therapeutic treatment for all hair types that adds moisture and nutrients for shine and increased manageability, while providing UV protection. I'm a huge fan of Macadamia Natural Oil but have yet to test this product out; the scent is incredible!
This is a full size bottle and retails for $13.50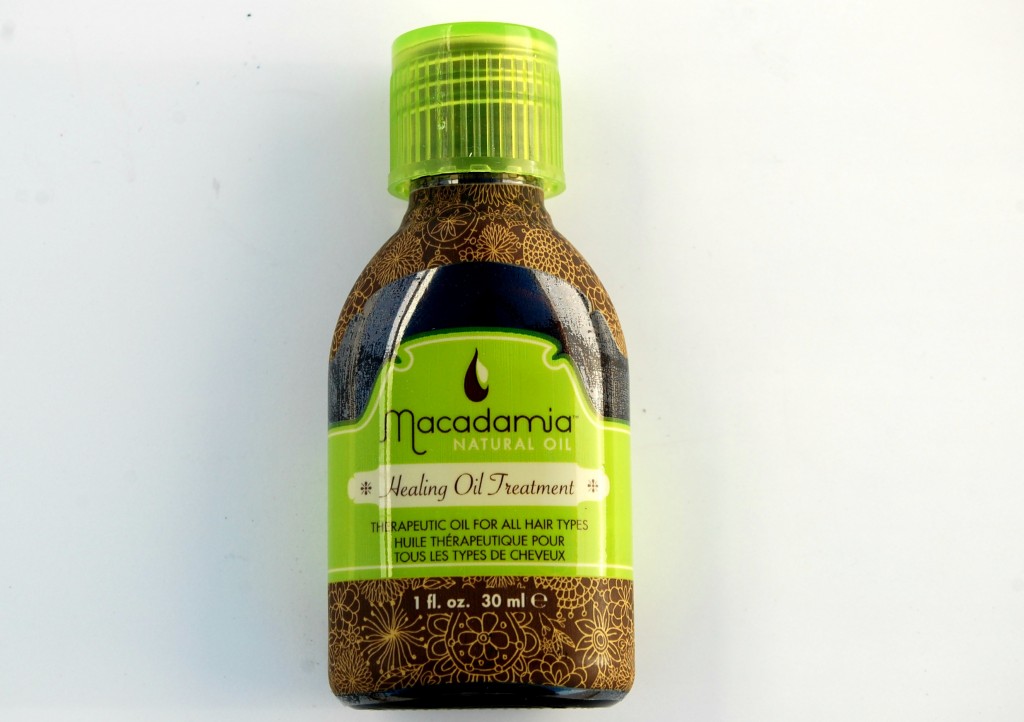 Firth up is Anatomicals You Need A Blooming Shower Rose & Jasmine Body Cleanser which I'm pretty sure is based out of the UK, now for the price… only $3, it seems like a great deal but I don't seem to get over the scent, its just not for me. I think this will be a cute little gift for my grandma as she loves the smell of roses and jasmine.
This is a full size bottle and retails for $3.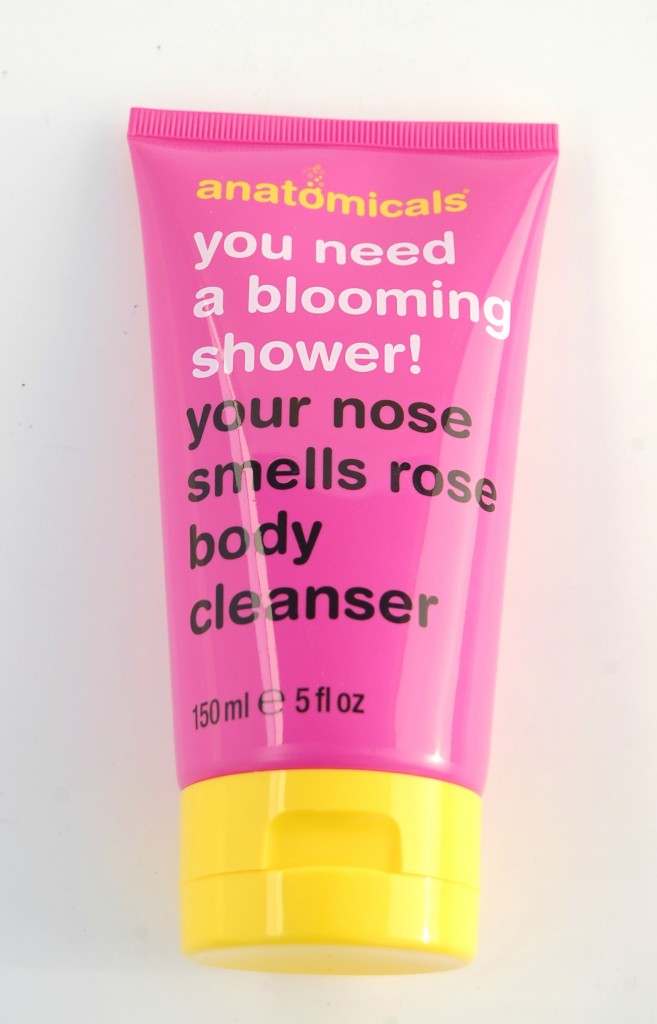 The first bonus is Eucerin Hyal-Urea Anti-Wrinkle Day/Night Cream Sachet Duo which is a day and overnight care for dry and very dry, tight facial skin; it helps reduces the appearance of lines and wrinkles. These creams use a special formula of Urea & Hyaluronic Acid, which helps create a more youthful complexion.
Second sample is Crabtree & Evelyn Tarocco Orange Eucalyptus & Sage Ultra-Moisturizing Hand Therapy Sachet with antioxidant and vitamin C-rich Tarocco Sicilian Red Orange, invigorating eucalyptus, and soothing sage, this ultra-moisturizing hand cream leaves your skin refreshed and lightly scented. I was in love with this sample and will be buying the full size bottle aspa, this cream dries in very quickly and leaves your hands feeling super smooth and moisturized.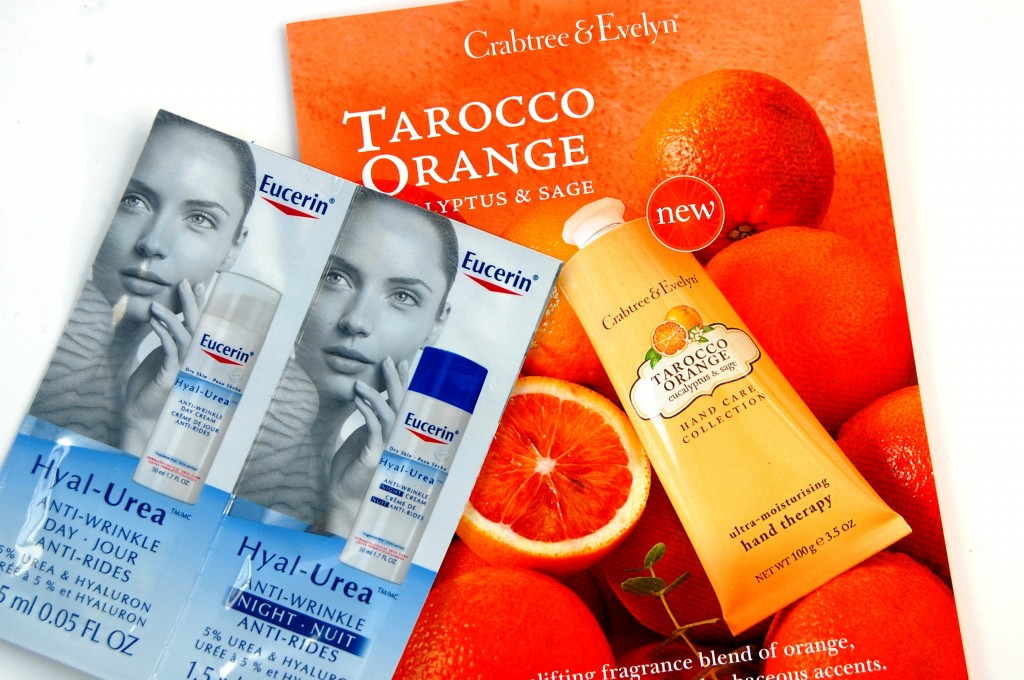 Glossybox even gave each subscriber a Glossy Anniversary Cupcake Kit which I thought was a nice added touch to celebrate GlossyBox's first year Anniversary together!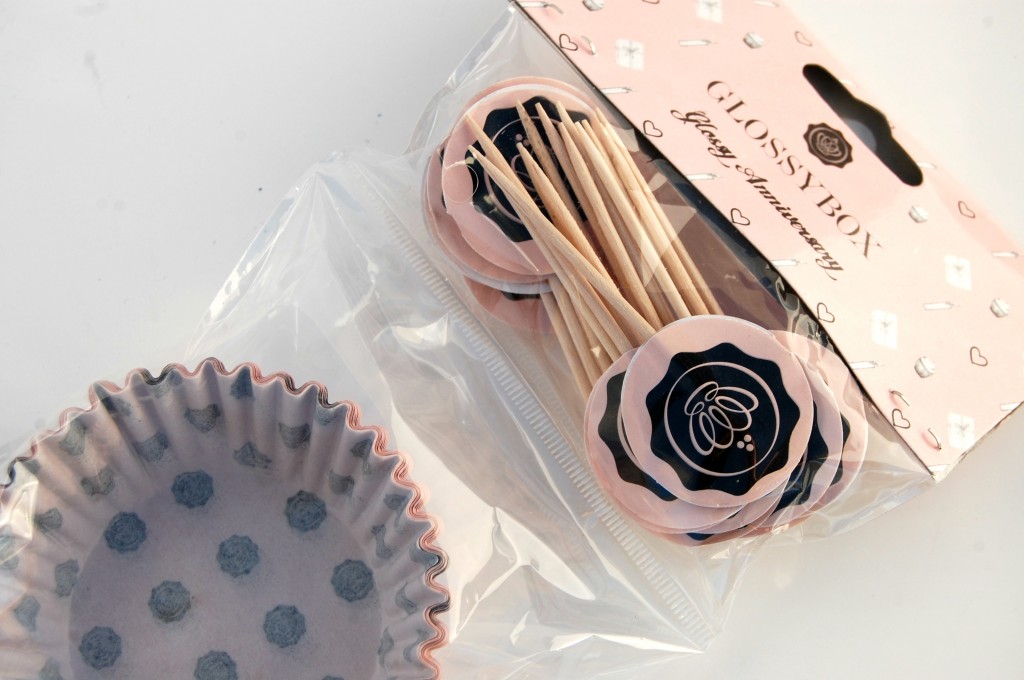 As a nice added bonus you also got a discount code to use at Globlove for 25% your next purchase. GlobLove is a unique collection of coquettish intimates that embodies the very essence of sensuality, freedom and affordable luxury. With each purchase made Globlove donates 5% of the sales to Finca which helps women living in poverty with micro finance ventures. Use code GB25 at checkout to get your discount.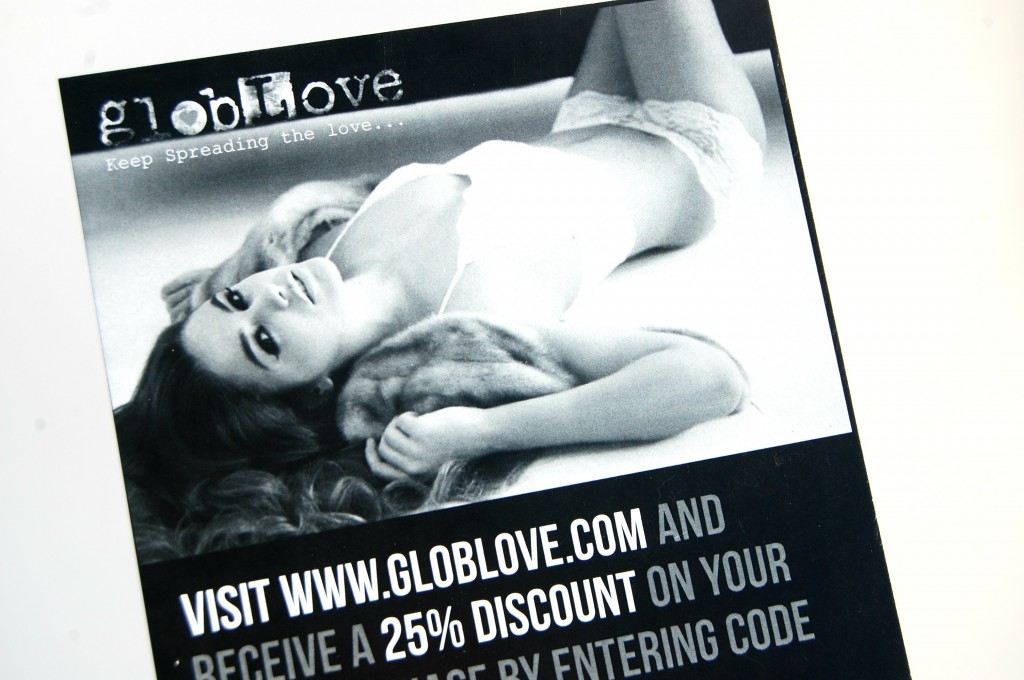 GlossyBox you out did yourself this month, I loved each and every item and am looking forward to purchasing the full size bottles in a few of these products. The total value of this box is over $48, not bad for only $21!