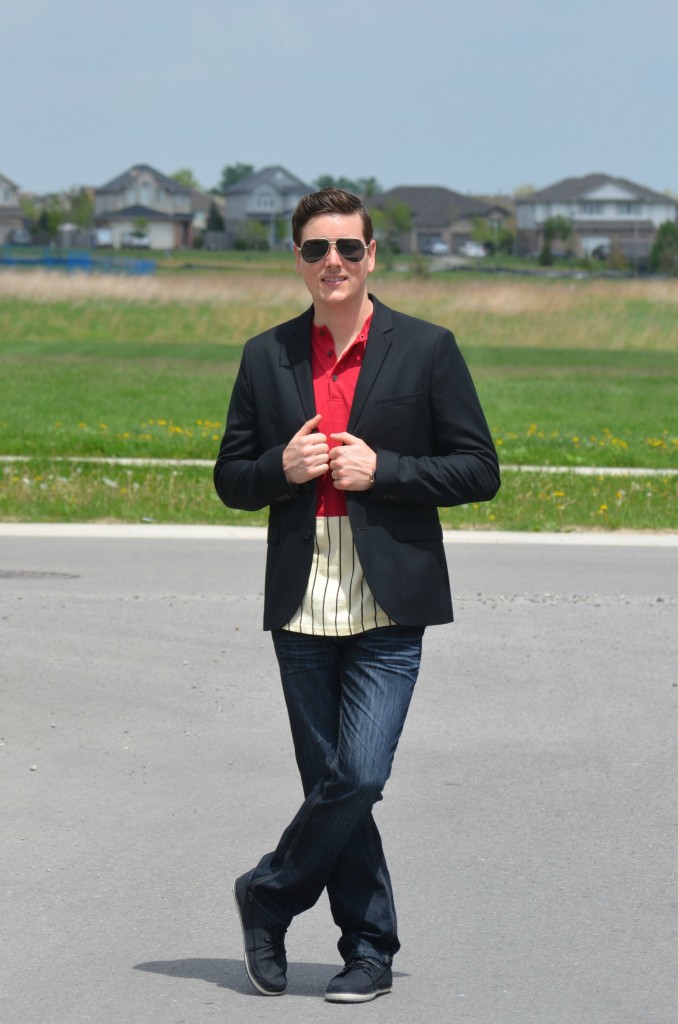 Skate-inspired menswear
Who says skater wear has to be saved for just skateboarders? Although Toronto based HALFWITS is best known for their contemporary approach to skate-inspired menswear, it can easily take you from the skatepark to the streets, by simply adding a few key pieces. Each clothing item from HALFWITS is designed around fine quality material that not only fits like a glove, but is extremely breathable and comfortable to wear the entire day.
HALFWITS just launched their Spring//Summer '15 collection, an assortment of short-sleeve button-ups and tanks that are interesting enough to set you apart from others, but are not too pushy or in your face obnoxious. They offer a wide variety of versatile pieces that are not only handsome on their own, but are perfect for creating a causal layered look.
Derek transformed this skater-inspired menswear CUFFED OG into a totally chic, street style, by adding a slim fitted blazer and a few accessories. This instantly gives it a more dressed up feel and shows you just how easy it is to take the stereotypical hip-hop style out of skater wear.
What Derek wore
Cuffed OG- c/o HALFWITS
Blazer- H&M
Watch- Diesel
Sunglasses- D&G
Jeans- Forever 21
Sidewalk Surfer- c/o Sanuk