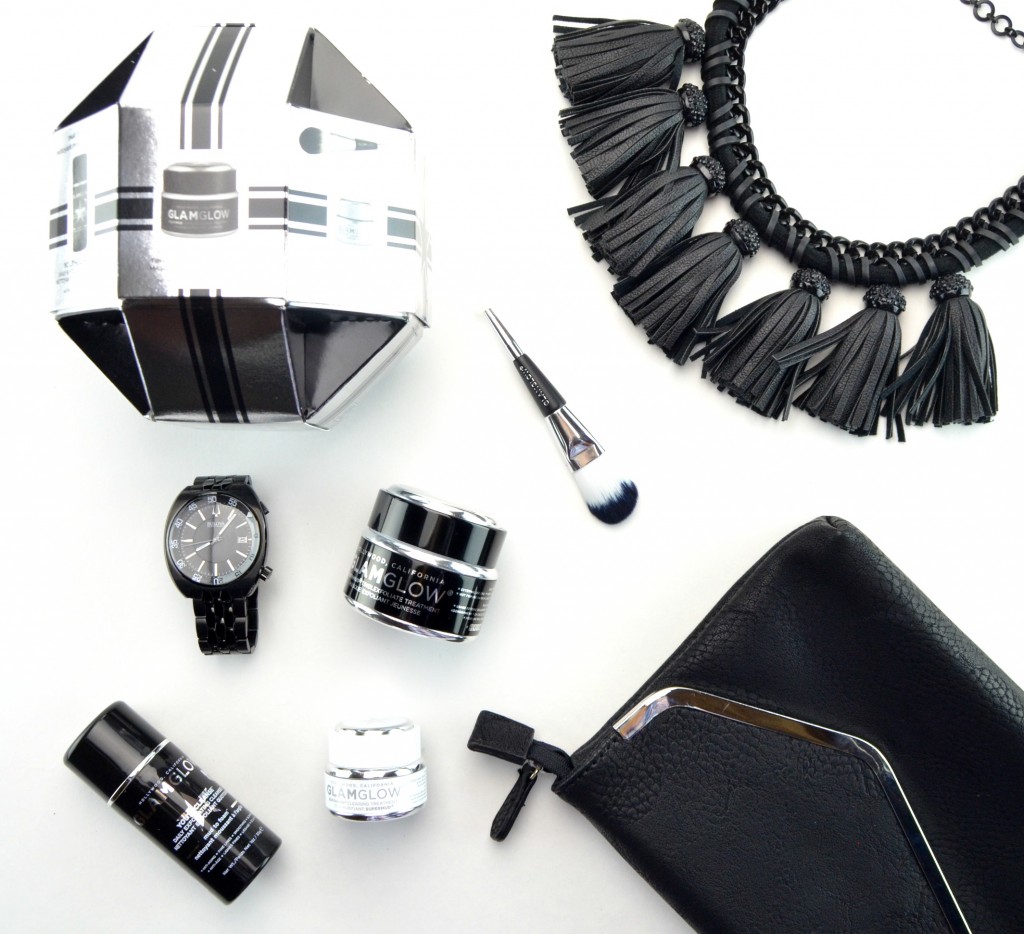 Gift Sexy Ultimate Anti-Aging Set
In place of my traditional holiday gift guides, I'm doing something a little different this year. I'll still be rounding up my favourite presents for the season, but instead of combining them into a few posts, I'll be featuring a new company daily. Make sure to check back every day as I'll be showcasing a new brand and my must-have holiday gifts for the season. Come follow along over the next 14 days and be prepared to be inspired.
GLAMGLOW Gift Sexy Ultimate Anti-Aging Set is the perfect 4 piece gift set for anyone looking for clear, glowing, more youthful looking skin this holiday season. It features 2 award winning GALMGLOW mud treatments, a full-size of the Youthmud Tinglexfoliate Treatment that helps to smooth, refine and create a more youthful appearance, along with a mini size of the Supermud Clearing Treatment that helps to target, prevent and help heal skin problems. It also comes with a Youthcleanse Daily Exfoliating Cleanser that works alongside the Youthmud to gently exfoliate, cleanse and renew the skin. Finally, you also receive a sleek brush for flawless and easy application of your favourite treatment mask.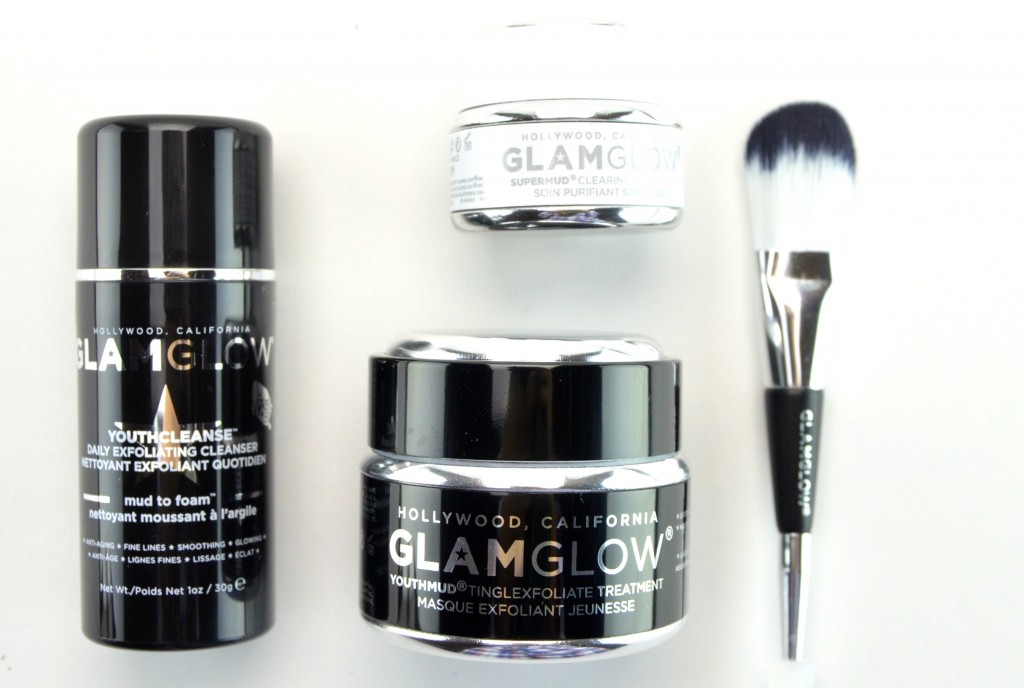 For someone who is totally obsessed with GLAMGLOW, this would make the perfect gift set. I've been using these masks for years, but never enjoyed dipping my fingers into the jar, even if they were freshly washed. The handy dual-ended brush not only provides easy and effortless application, it keeps everything hygienic and sterile.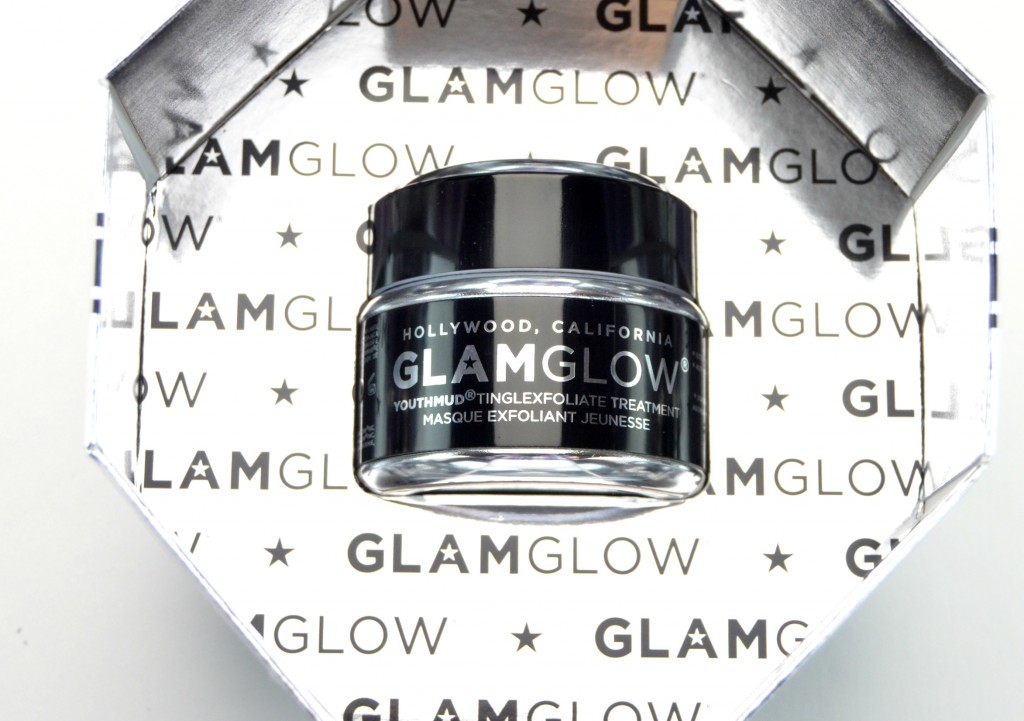 In as little as 10 minutes a week, the Youthmud Tinglexfoliate Treatment will gently exfoliate the skin to help provide a smoother, brighter, softer complexion. It helps to tighten the skin and pores for a more youthful appearance, while absorbing impurities without removing your natural oils. Since it is a thick clay mask and it is drawing out all dirt, oil and product buildup, it can be a little drying, so I suggest a heavy moisturizer immediately afterwards.

The Youthcleanse Daily Exfoliating Cleanser goes hand in hand with the Youthmud Tinglexfoliate Treatment. Its unique mud to foaming formula lathers up beautifully with only the smallest amount of water and gently exfoliates the skin. It also thoroughly cleanses the skin of dirt, oil and daily makeup for a more youthful, glowing complexion. I did find it a little too harsh for my dry skin to use daily, but I work it into my weekly program to help keep my skin clear of breakouts.

The Supermud Clearing Treatment is an amazing mask that helps to reduce breakouts, discolouration, black and white heads, along with razor bumps and in-grown hairs. It's perfect for both men and women and its powerful, skin-clearing formula visibly draws out dirt and congestion, while its unique acid blend brightens and softens the skin. Skin is left renewed, clear of breakouts and incredibly soft and smooth.

If you're looking to give the gift of luminous and radiant skin this holiday season, the GLAMGLOW Gift Sexy Ultimate Anti-Aging Set is an excellent choice. It retails for $76, which is the cost of the treatment mask alone, so you're basically getting the mini clearing treatment, cleanser and brush for free.