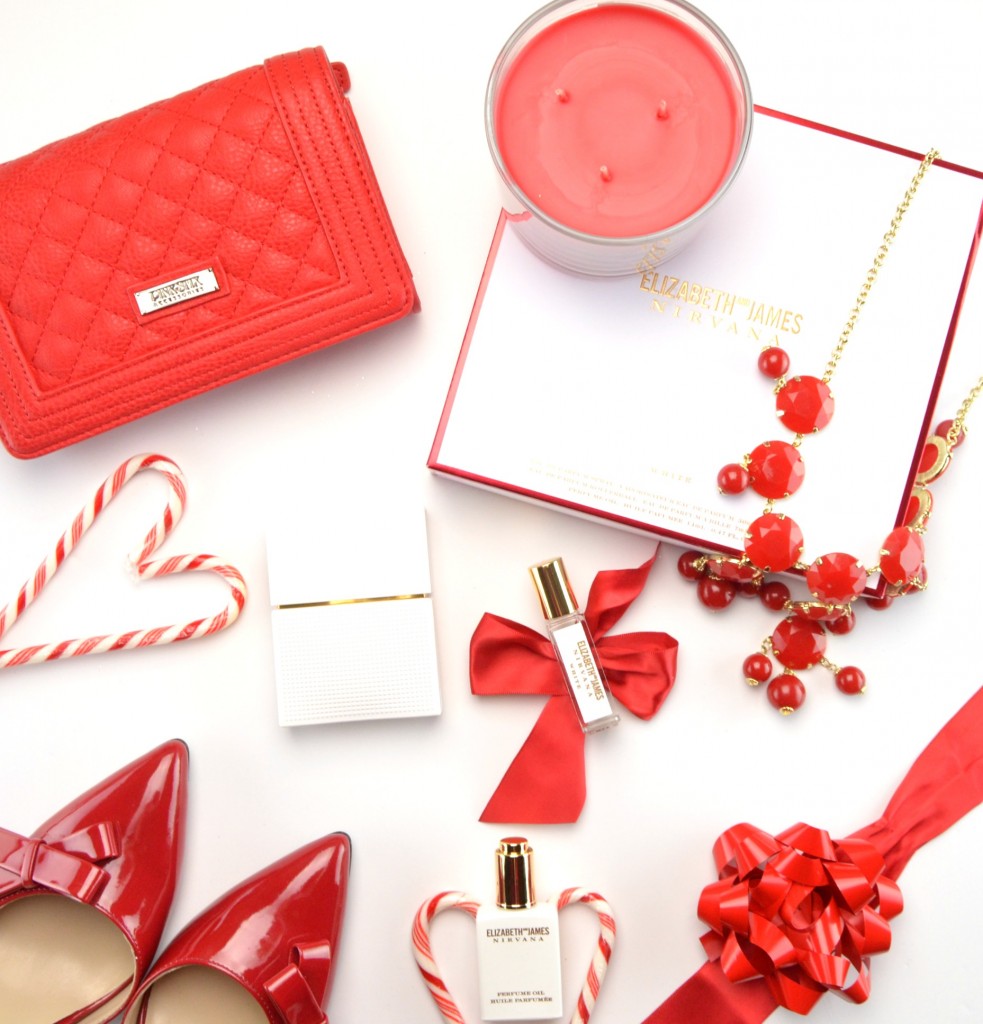 In place of my traditional holiday gift guides, I'm doing something a little different this year. I'll still be rounding up my favourite presents for the season, but instead of combining them into a few posts, I'll be featuring a new company daily. Make sure to check back every day as I'll be showcasing a new brand and my must-have holiday gifts for the season. I can't believe Christmas is almost here, who's excited? Still looking for last minute gifts, I still have a few to showcase, so stay tuned.
Elizabeth and James Nirvana, in both white and black, have been my go-to perfumes of choice this past year. I actually just purchased my second bottle of Nirvana Black, I like it that much. This season the Olsen twins have released a gift set, in both scents that come beautifully packaged and feature an eau de parfum spray, rollerball and perfume oil. It retails for $90, but comes with a $129 value.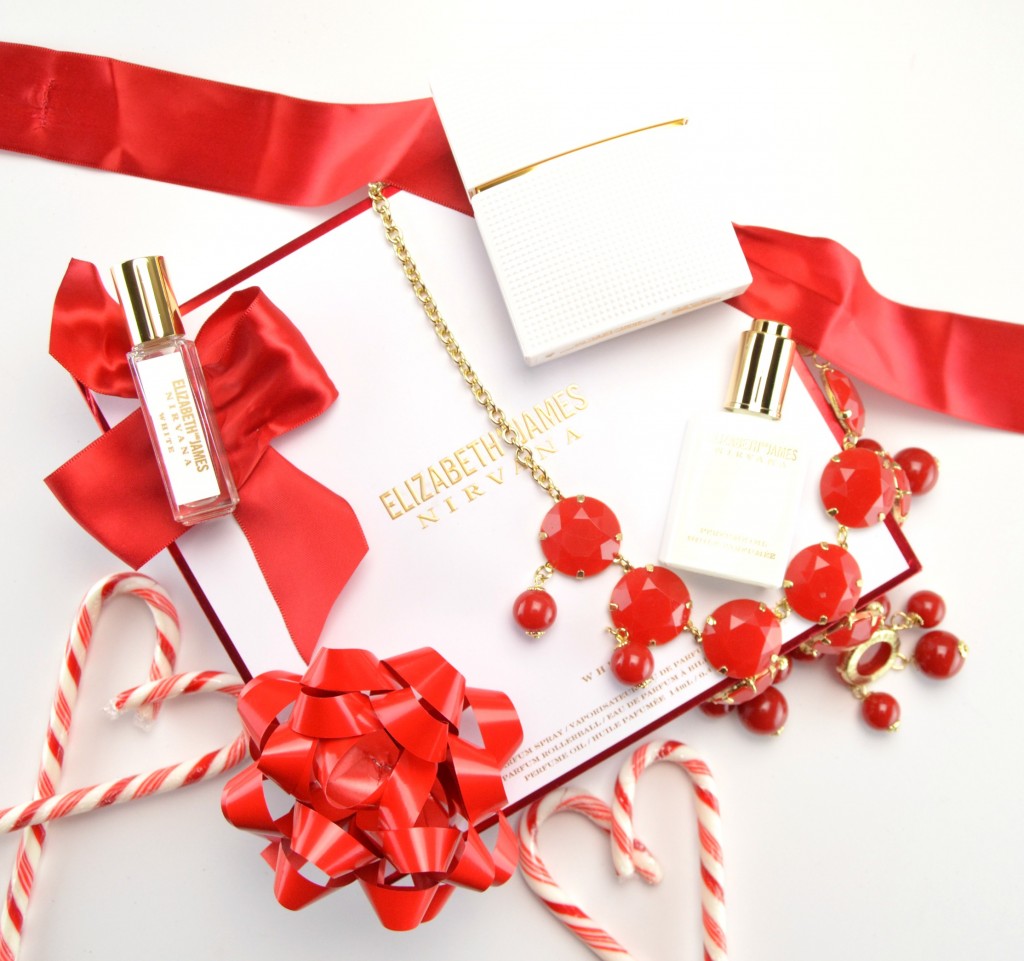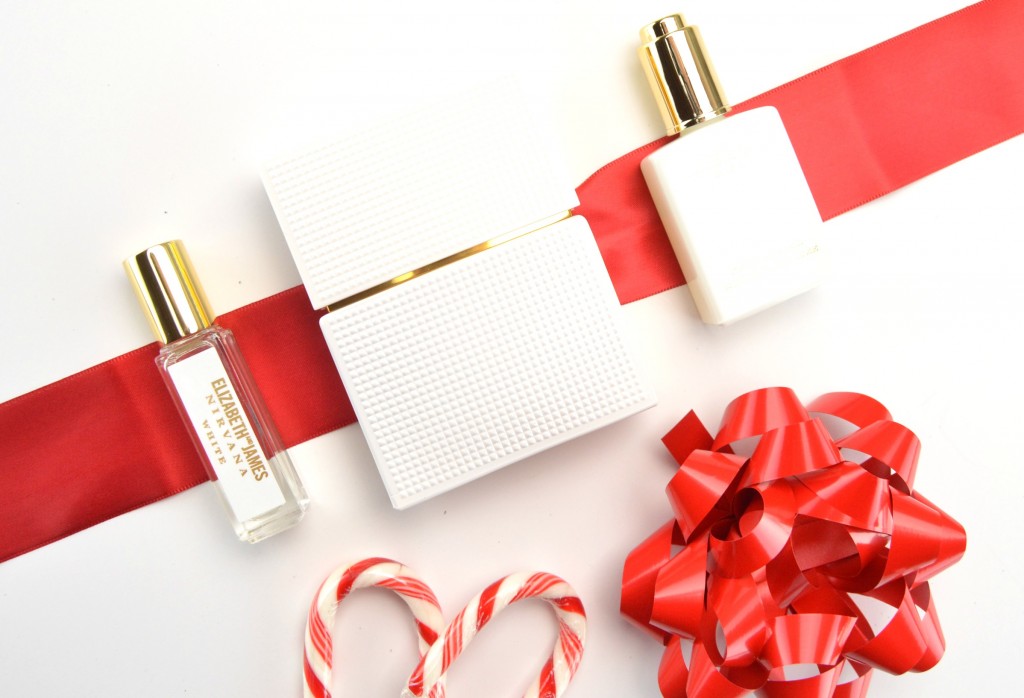 Elizabeth and James Nirvana Eau De Parfum Spray comes in a substantial and elegant bottle with a beautiful mix between simple and elegant. The entire bottle is texturized with studded detail, so although it's quite simplistic, it has a modern twist. It also features gold detailing on the sides to give it a luxe and expensive feel. Elizabeth and James Nirvana White feature notes of peony, muguet and musk to give it a sensual, edgy and mysterious aroma.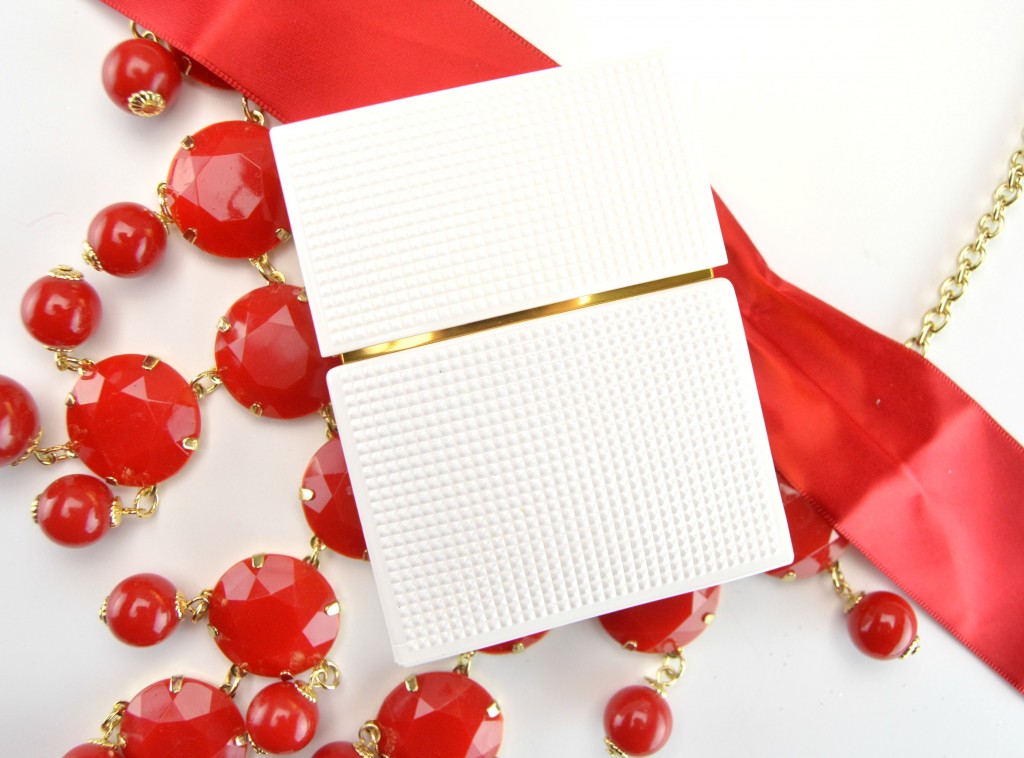 Elizabeth and James Nirvana Rollerballs come in a lightweight, portable friendly, rollerball packaging and is perfect for touch-ups on the go and also perfect for traveling.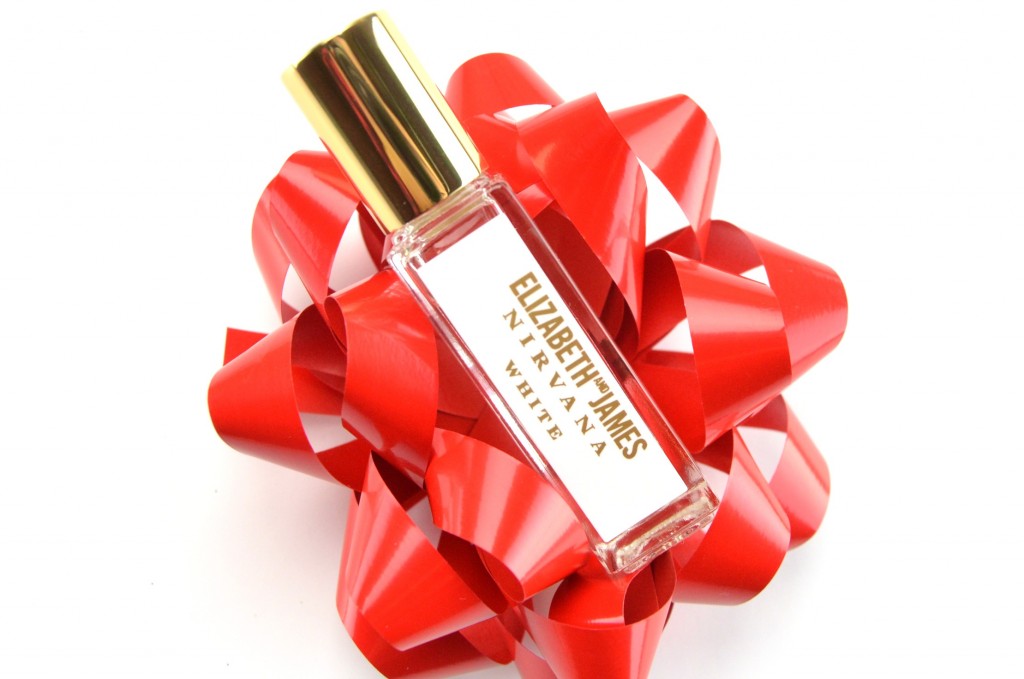 Elizabeth and James Nirvana Perfume Oils come housed in a glass bottle with gold lid and a glass apothecary style dropper for easy application and is completely alcohol-free. Only the purest perfume oils are used which help to complement the eau de parfums. It offers a unique application process to help create a more intimate and sensorial experience when layered together. It even features skin soften oils with vitamin enriched safflower oil to help nourish the skin. You can find the full review here.