How To Stay Warm, Yet Stylish This Winter
Let's spit some truth, winter and style don't exactly go together. You're either cute and stylish, or warm and cozy. It's hard to be both, unless you're one of those street-style bloggers that don't seem to be affected by the cold. It sometimes feels impossible to look chic and fashionable in the winter. Your options are usually broken up into two categories; wear items that are fashion-forward and freeze your butt off or become the Michelin Man in an oversized puffy parka. I'm here to tell you, you can be stylish in the dead of winter, you just need to invest in the correct pieces.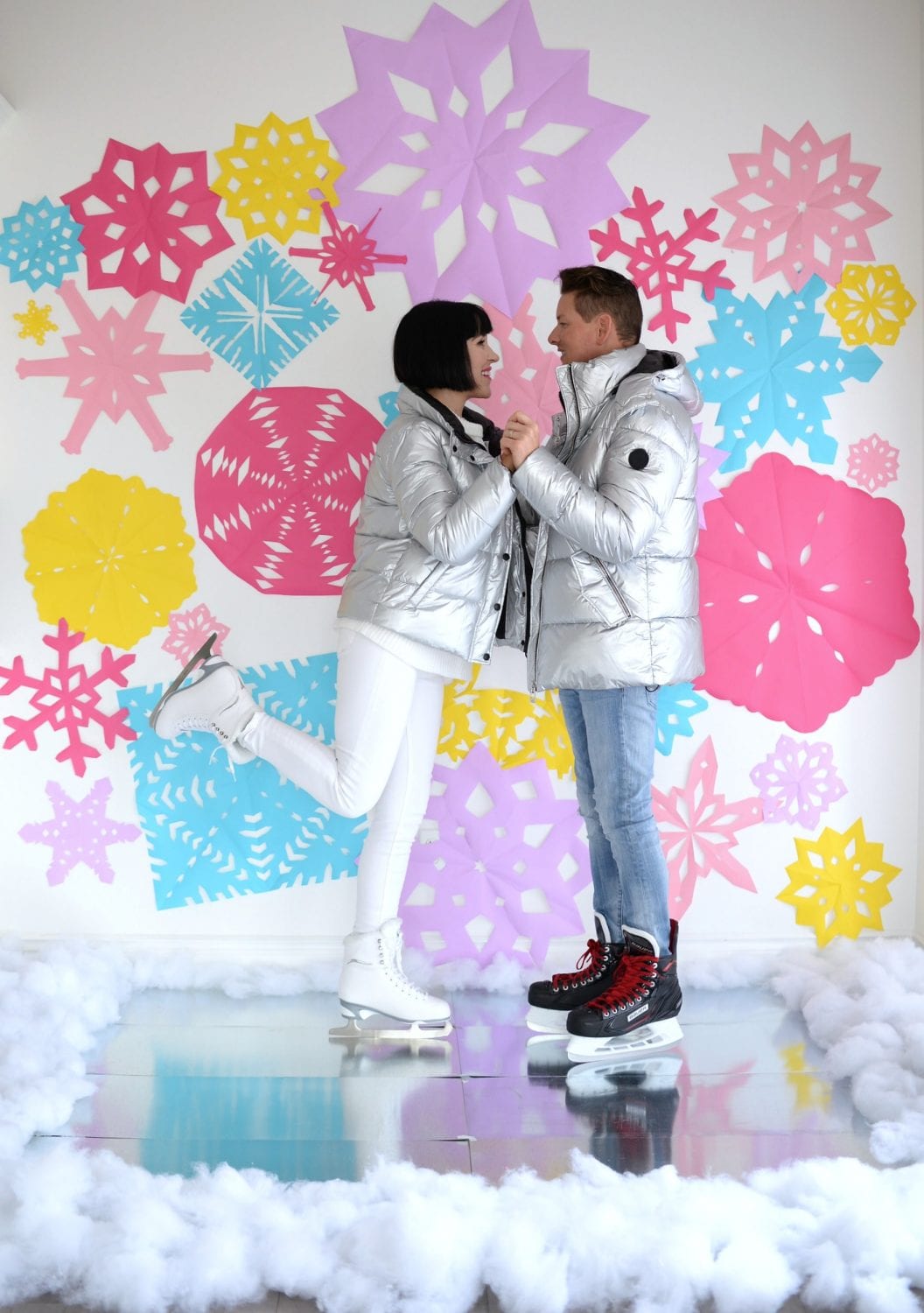 Obviously, if you live in a country were it's below zero 6 months of the year, you need to start with a solid winter jacket. Nozie is designed right here in Canada, so they know the cold. The brand focuses on creating high-quality pieces, that are completely cruelty-free, yet are truly warm, comfortable and stylish. This silver puffer is right on trend with this season's metallic craze. In a sea of, "my I say boring", trenches, peacoats and quilted coats, usually done in shades of black, brown, camel and olive, this silver metallic bomber is quite playful and fun. Its crop-style design doesn't drown you in fabric, ensuring the perfect silhouette. It's windproof, water resistant and can withstand the cold all the way down to -15°C. It features storm cuffs with thumbholes, fleeced lined, hand-warming pockets and best of all, it's fully lined with polyester fiber derived from recycled water bottles. If you're that couple that loves to match your partner, the brand also offers a male version as seen on Derek.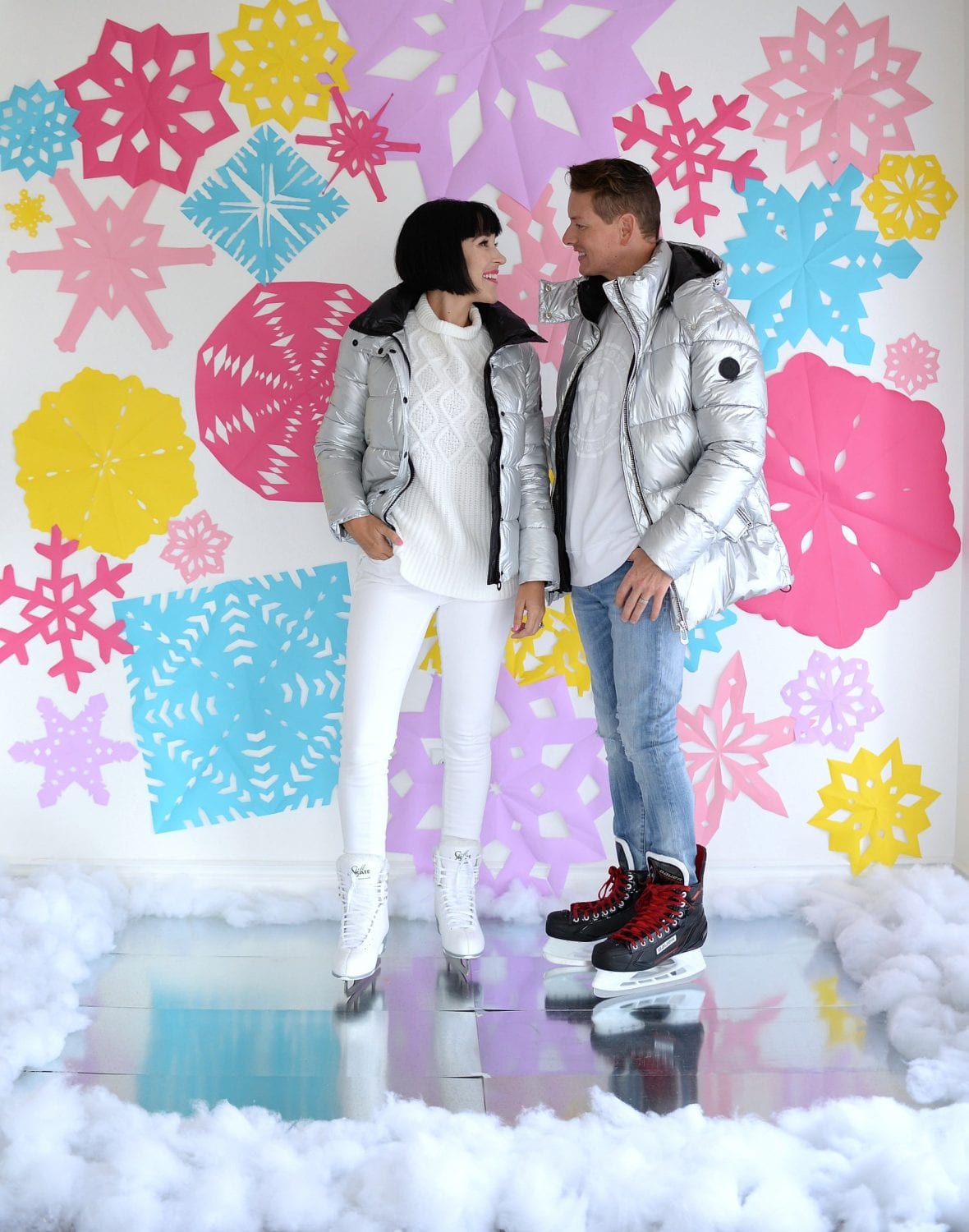 A great turtleneck will be as comforting to you as your fave seasonal Starbuck drink. This versatile item will be one that will provide an extra layer of warmth this winter. Whether it's to create that perfect fitted silhouette with a dress, as a layering piece under an oversize knit, or just to tuck into high-waisted jeans and paired with a blazer, it will be an item you reach for daily. If you're looking to layer, may I suggest investing in a lightweight version. Want one that will be ideal for when the temperatures drop, try a cable knit or cashmere version. Both are breathable and comfortable but provide different outcomes. No matter your style, a solid turtleneck will give you that little extra warmth on those cold, frigid days.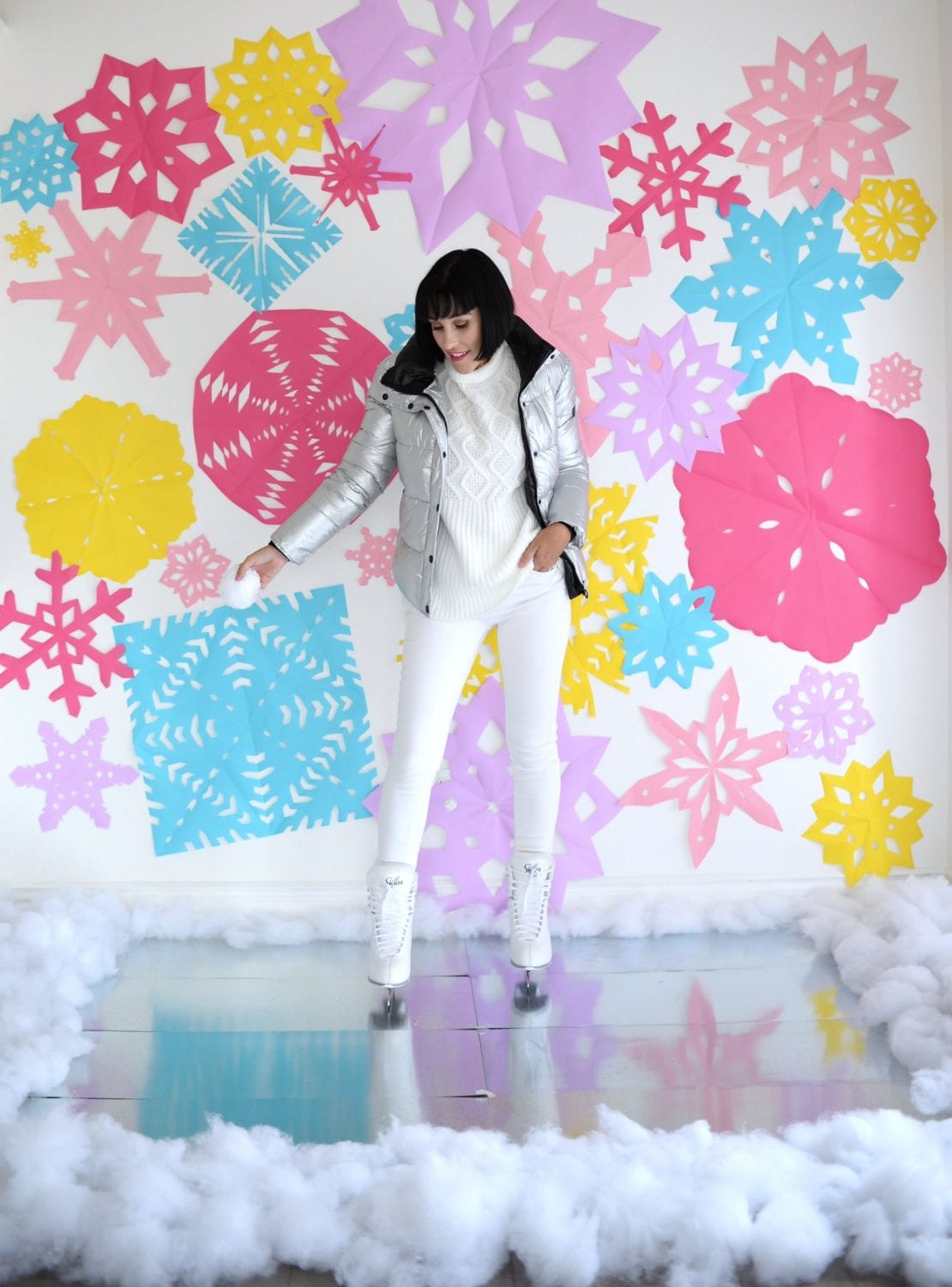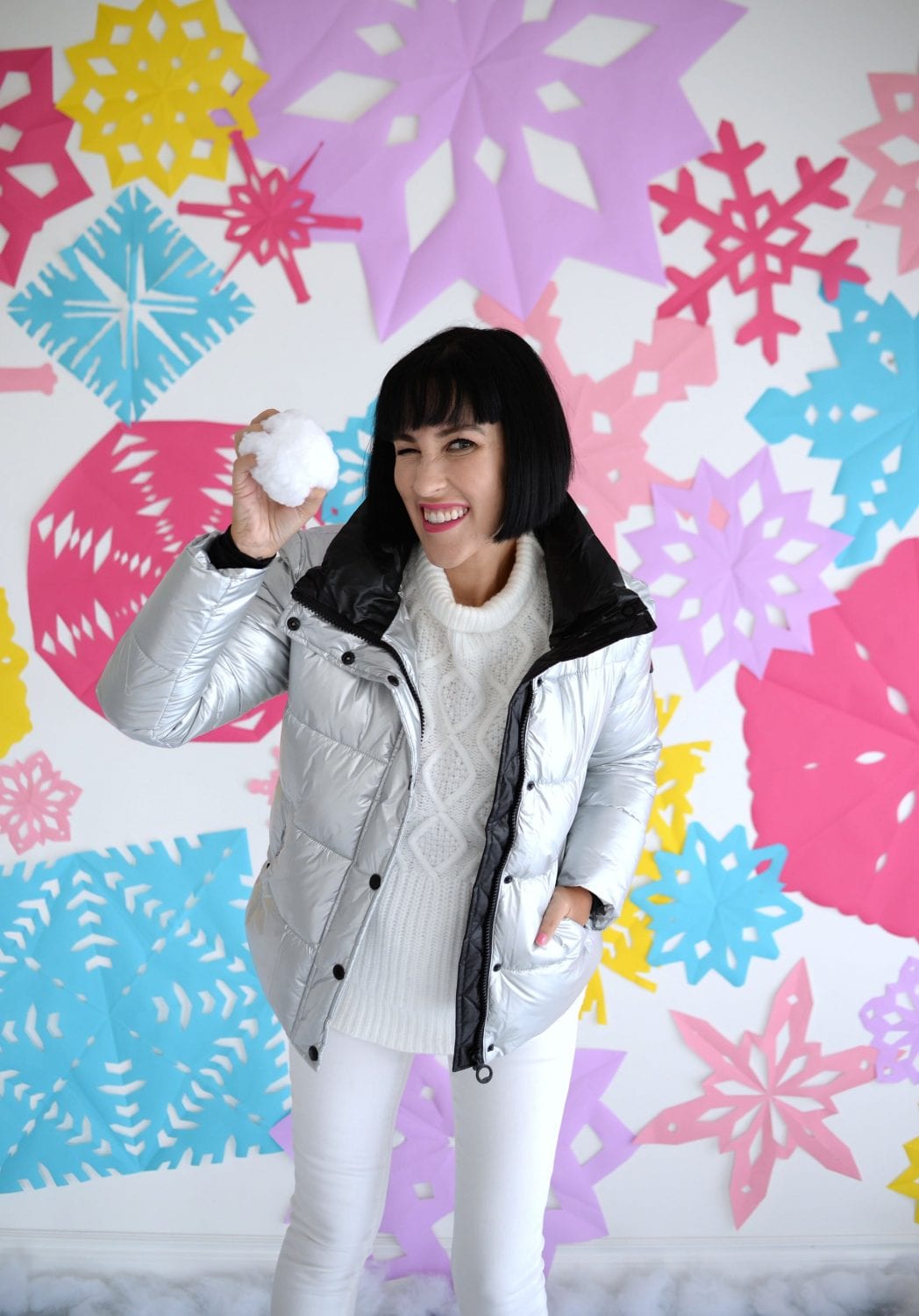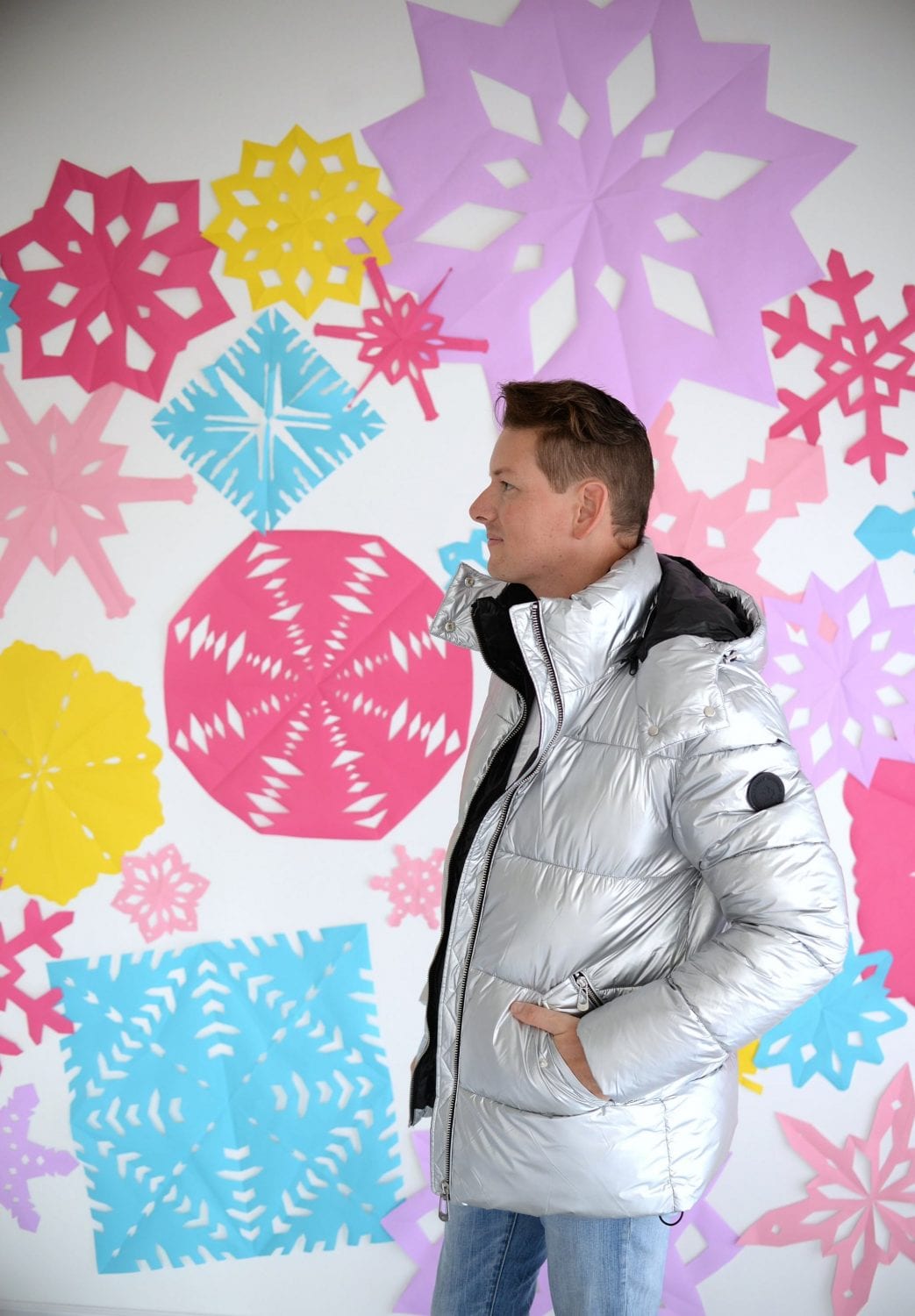 During the long, cold winter, its hard to get creative when it comes to our outfits. Many of us gravitate towards pants and jeans, to ensure our legs stay warm. Tights are an easy way to add both a pop of colour and texture to an otherwise simple and boring outfit. Tights will help you extend your wardrobe, allowing you to bring some of your fave spring/ summer pieces into your winter looks. Jeans can sometimes be difficult to fit into over-the-knee boots, riding boots and even booties, which is where tights will come into play. In an array of materials, from merino wool to cotton, tights can surprisingly keep your legs warms all season long. They also make the perfect layering piece on those extra chilly days.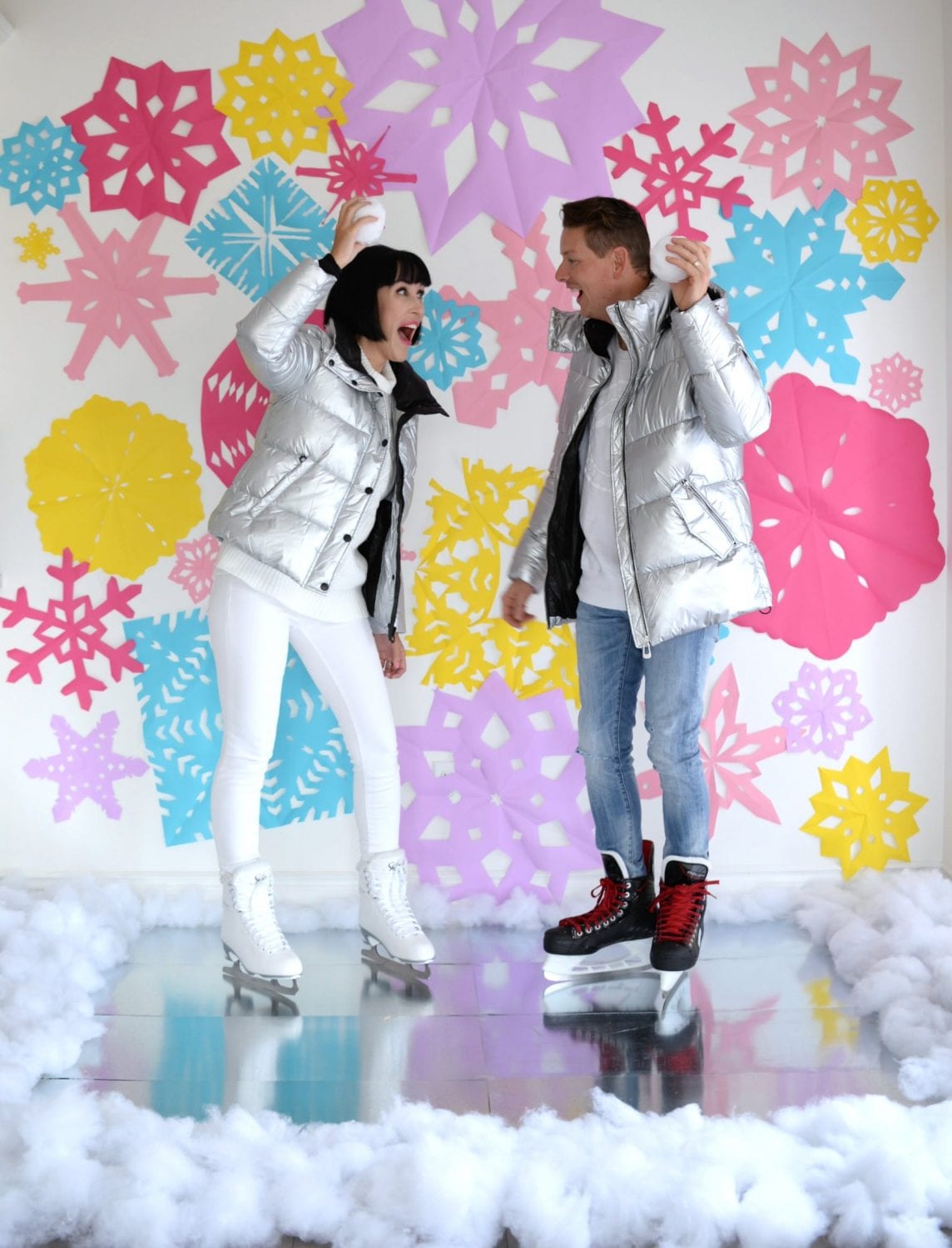 Another great layering piece would be a blanket scarf. Not only is it a statement piece on its own, it can instantly add colour, texture and a print to a monochromatic look. You can throw it over your shoulders and arms and wear it as a shawl or even fling it over your neck (letting it hang down in the front) and then belt it to accentuate your waist. If it's large enough, you can instantly transform it into a cardigan over a dress or form-fitting turtleneck. You can also grab all the fabric and drape it around your neck, letting the corners fall, for an effortlessly messy effect. For a more chic and sophisticated approach, drape it into an asymmetrical wrap over a matching power suit or silky dress. The possibilities are endless.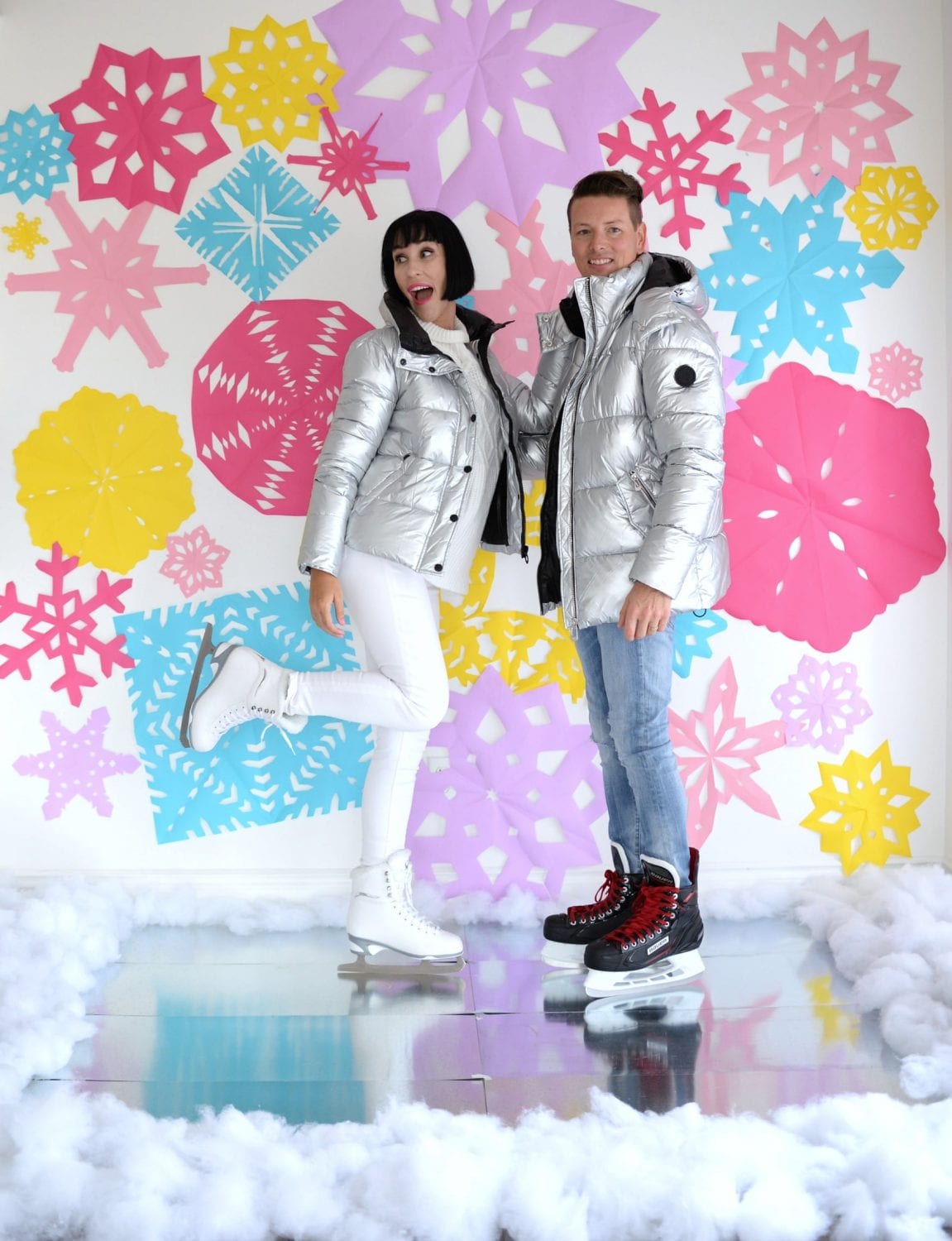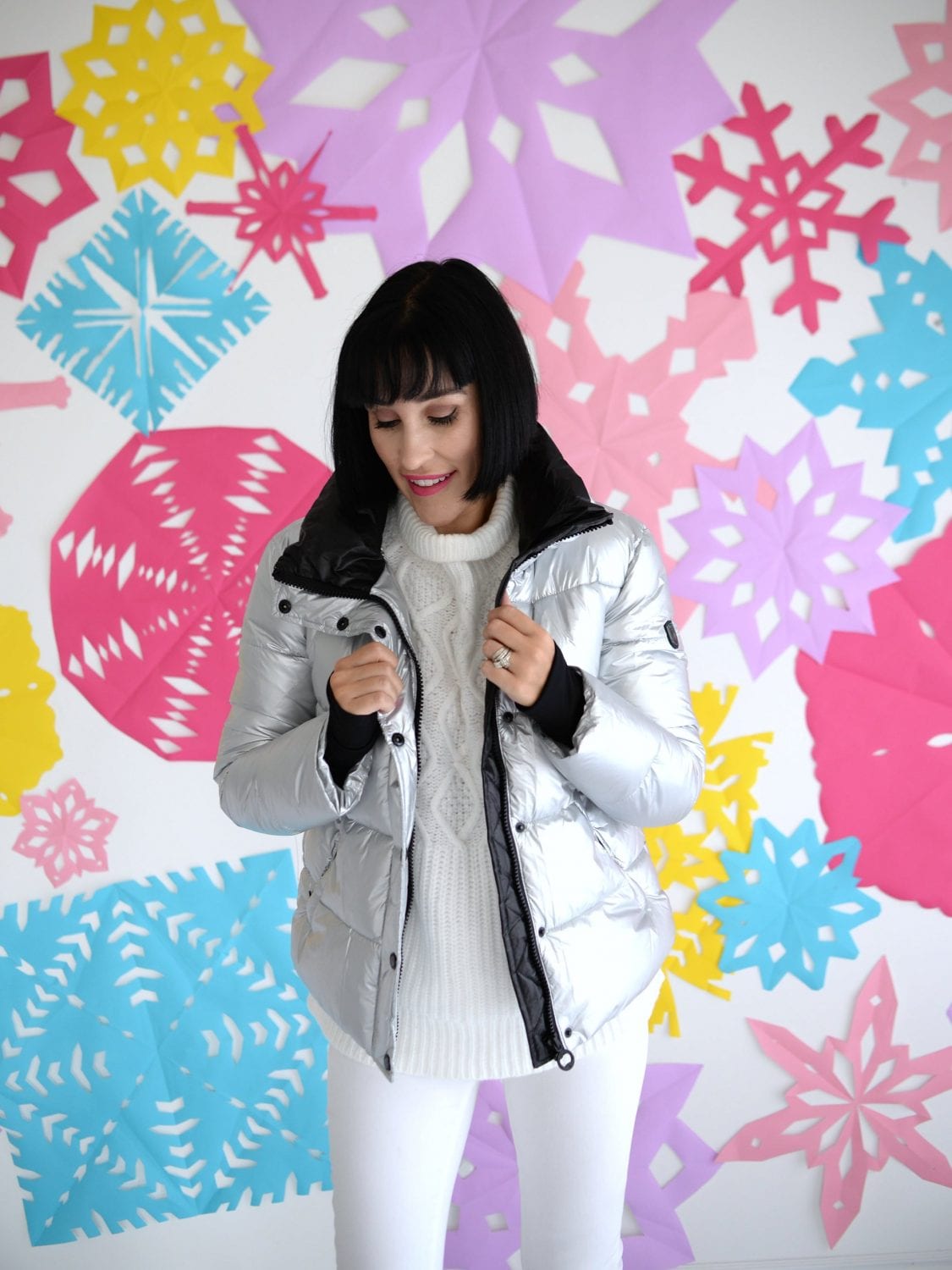 Finally, investing in a high-quality pair of boots will be your BFF this season. Of course, your first choice should also be comfort, but you always want to look stylish too. Whether your playful, causal or sophisticated, over-the-knee boots will fit your personal style. Thigh-high footwear will add impact, while adding warmth to any winter outfit. Not only do they add an extra layer between your bare legs and the elements, they are incredibly versatile. From skinny jeans and puffer jackets, to midi-skirts and cropped sweaters, they go with everything. There are several heel heights to choose from, in an endless array of material and colours. Find one that fits your personal style and you're all set for cooler days ahead.
What I Wore- Sweater- Target, Amber & Derek's matching jackets- c/o Noize, Jeans- The Gap