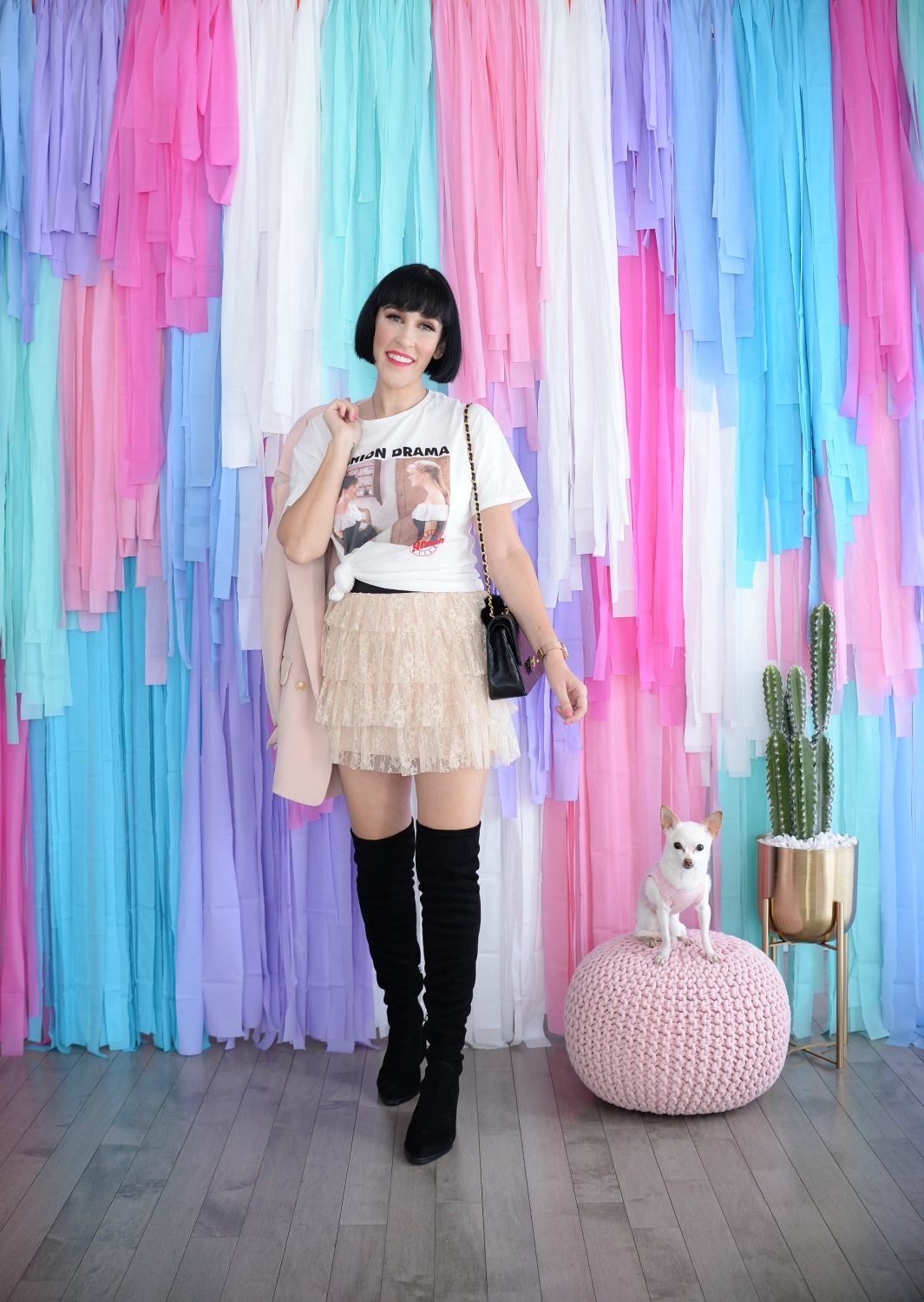 Stylish Ways to Wear Your Graphic T-Shirts
A basic tee is a wardrobe staple. Whether you're lounging around the house, going out for drinks with your partner, or spending the afternoon shopping with your friends, it's your go-to piece when you want to look effortlessly put together. Although a classic t-shirt has its time and place in your weekly outfits, why not jazz it up with a graphic tee. Having some sort of logo, quote, print or design on it is a sure way to add visual interest to your look. It also helps to show off your own unique individuality, as it can show-off your favourite band, show, saying or design.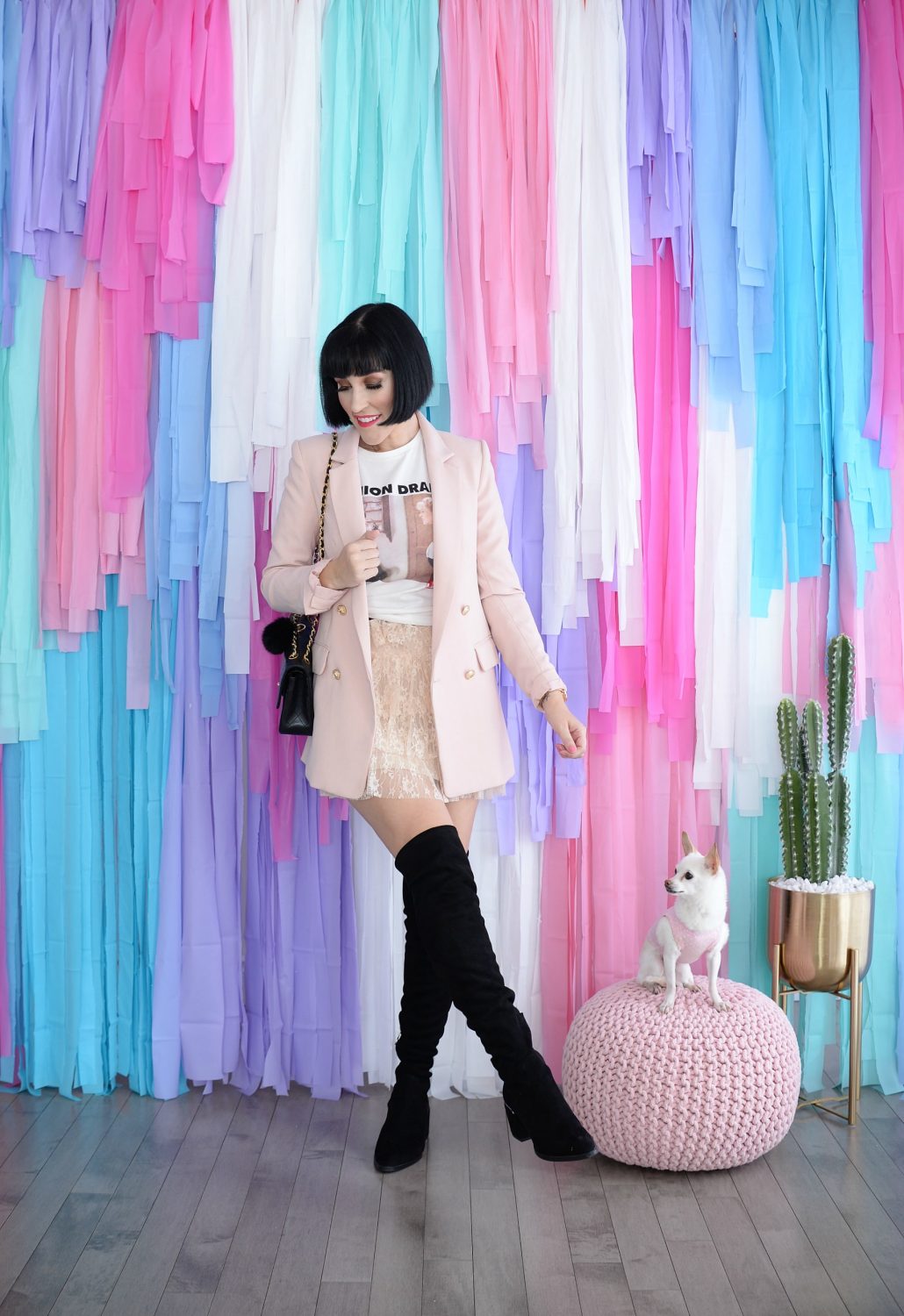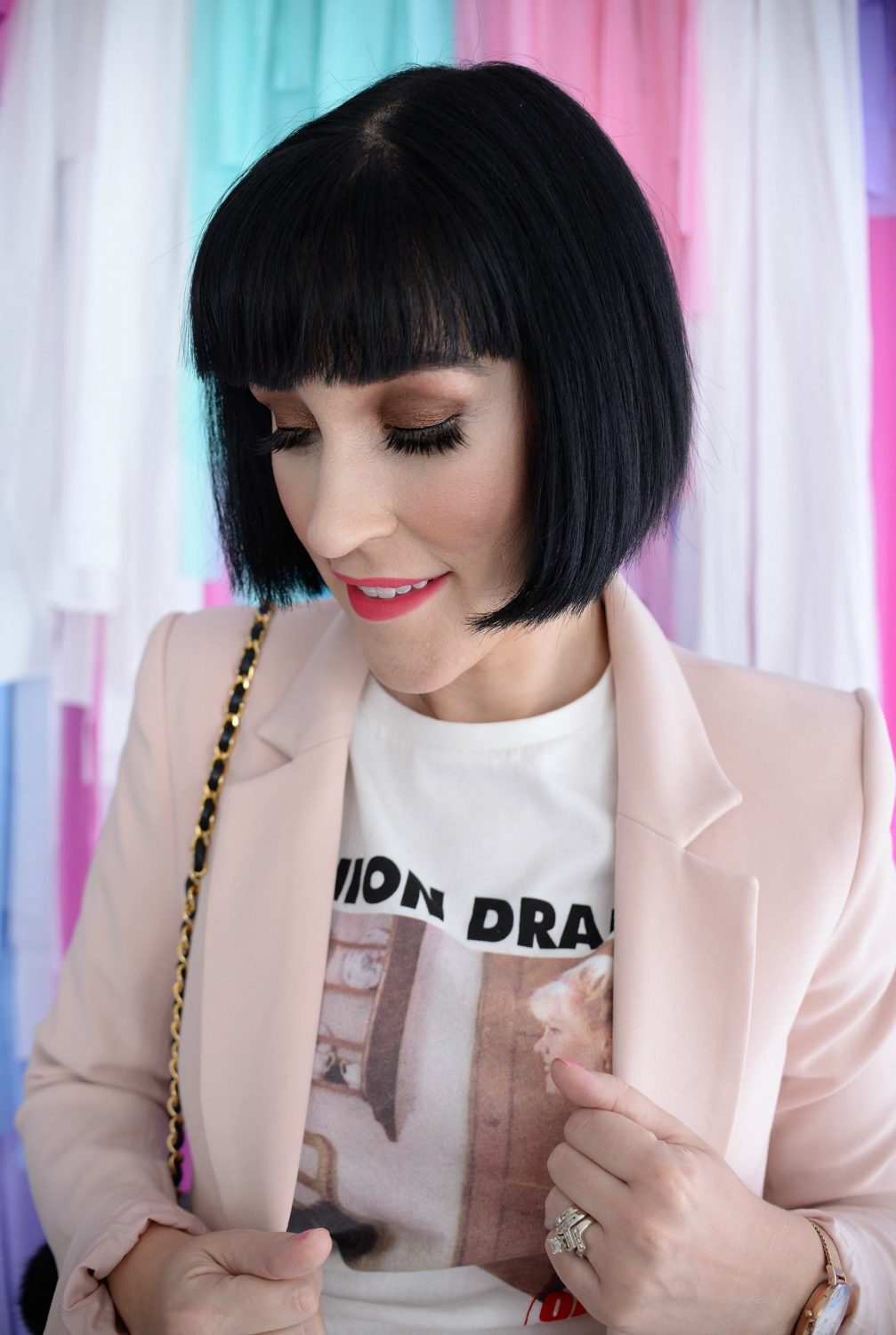 A graphic tee works with any type of outfit you may be rocking. From day to night, work to play, this 4-season staple will get a ton of use. Whether casual or fancy, style preference or time of year, a statement tee is a must. If you don't want to look "basic", try anything from a whimsical skirt to a power suit for dressier occasions, or distressed denim or high-waisted shorts for a more playful/ weekend vibe.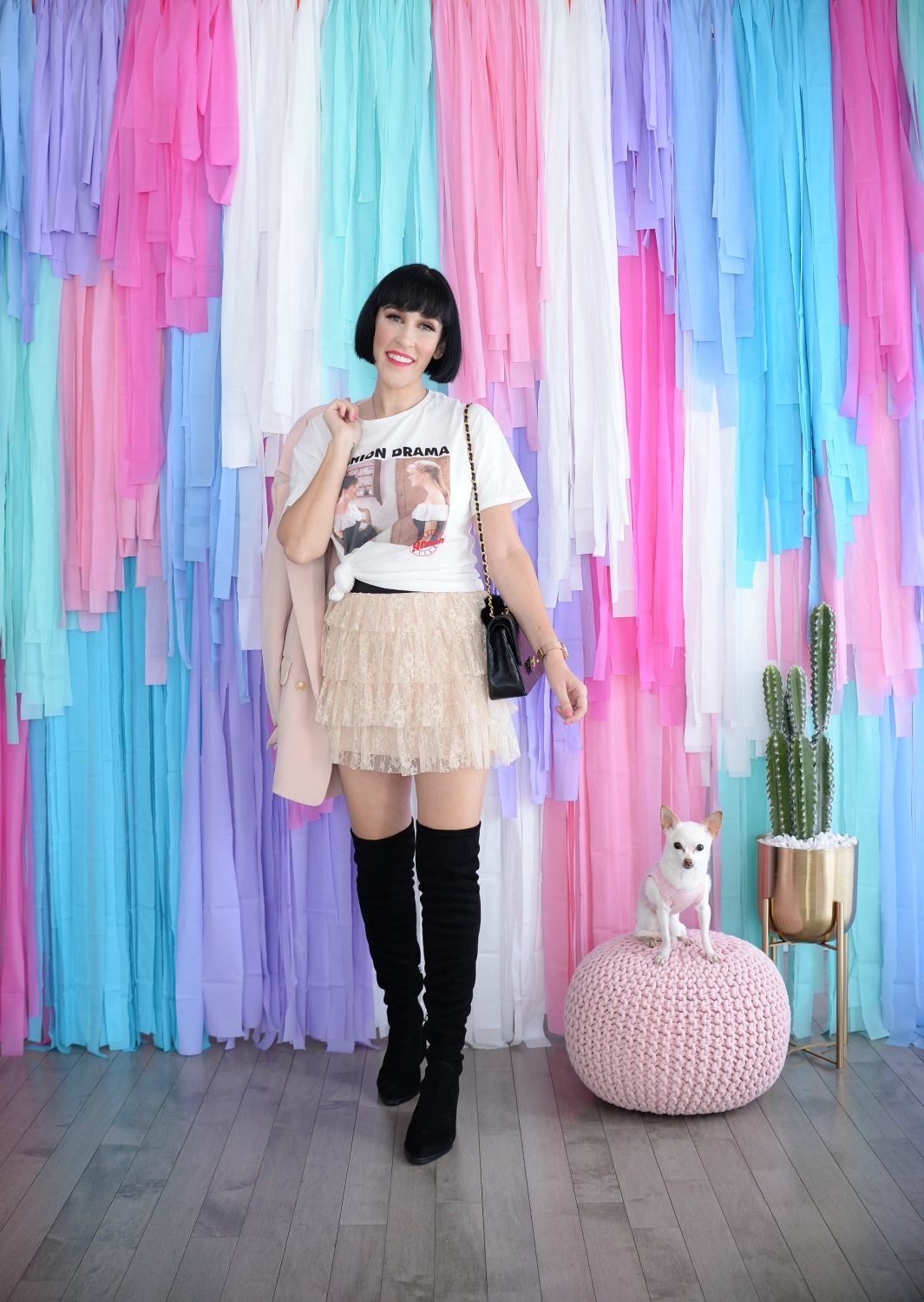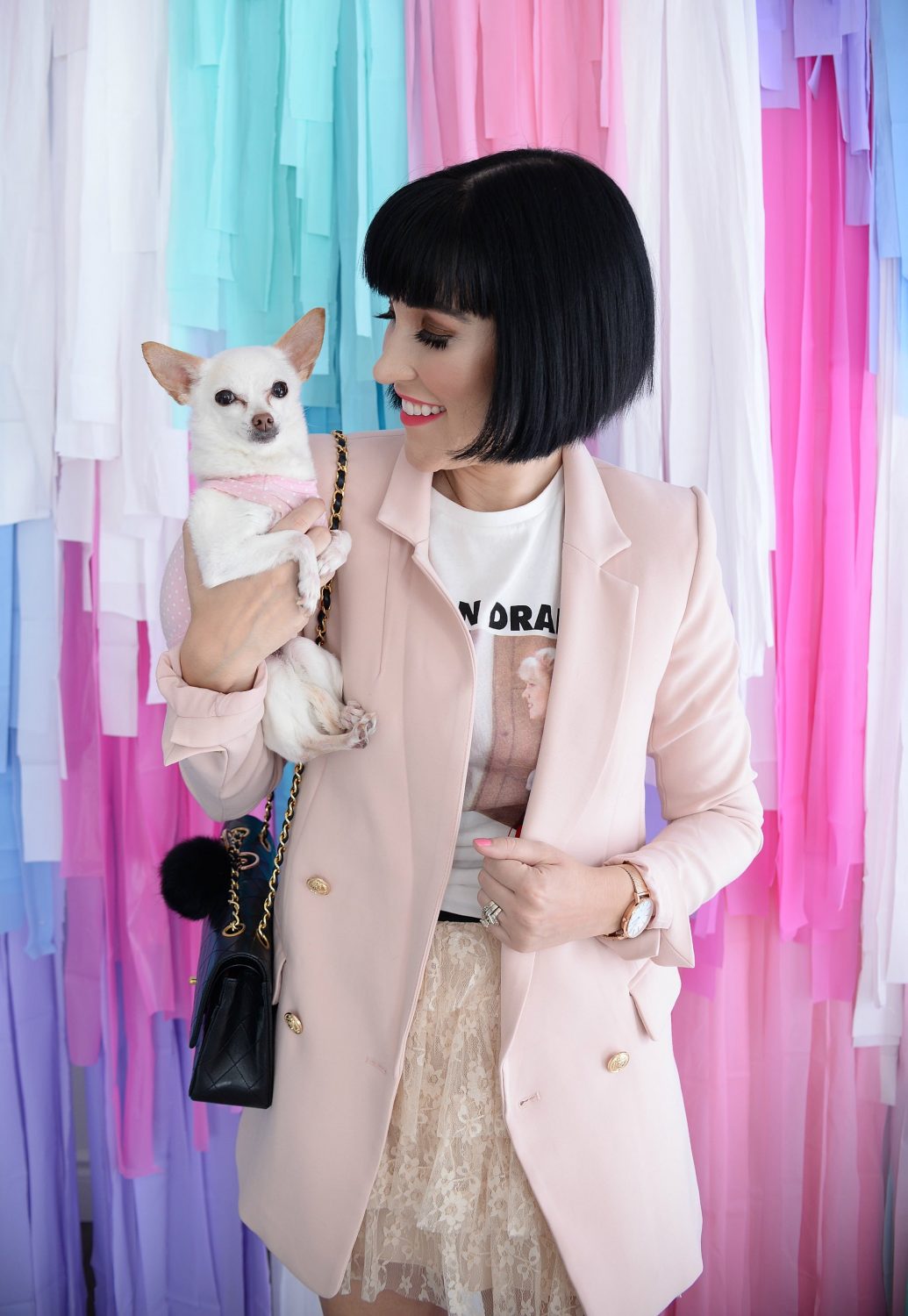 The 90's have been making a strong comeback for the past few years, and nothing screams 90's like a logo or band tee.  This staple has been a favourite for decades and it's super easy to style. Toss on your mom jeans, tuck in the tee and pair with a fresh pair of white kicks.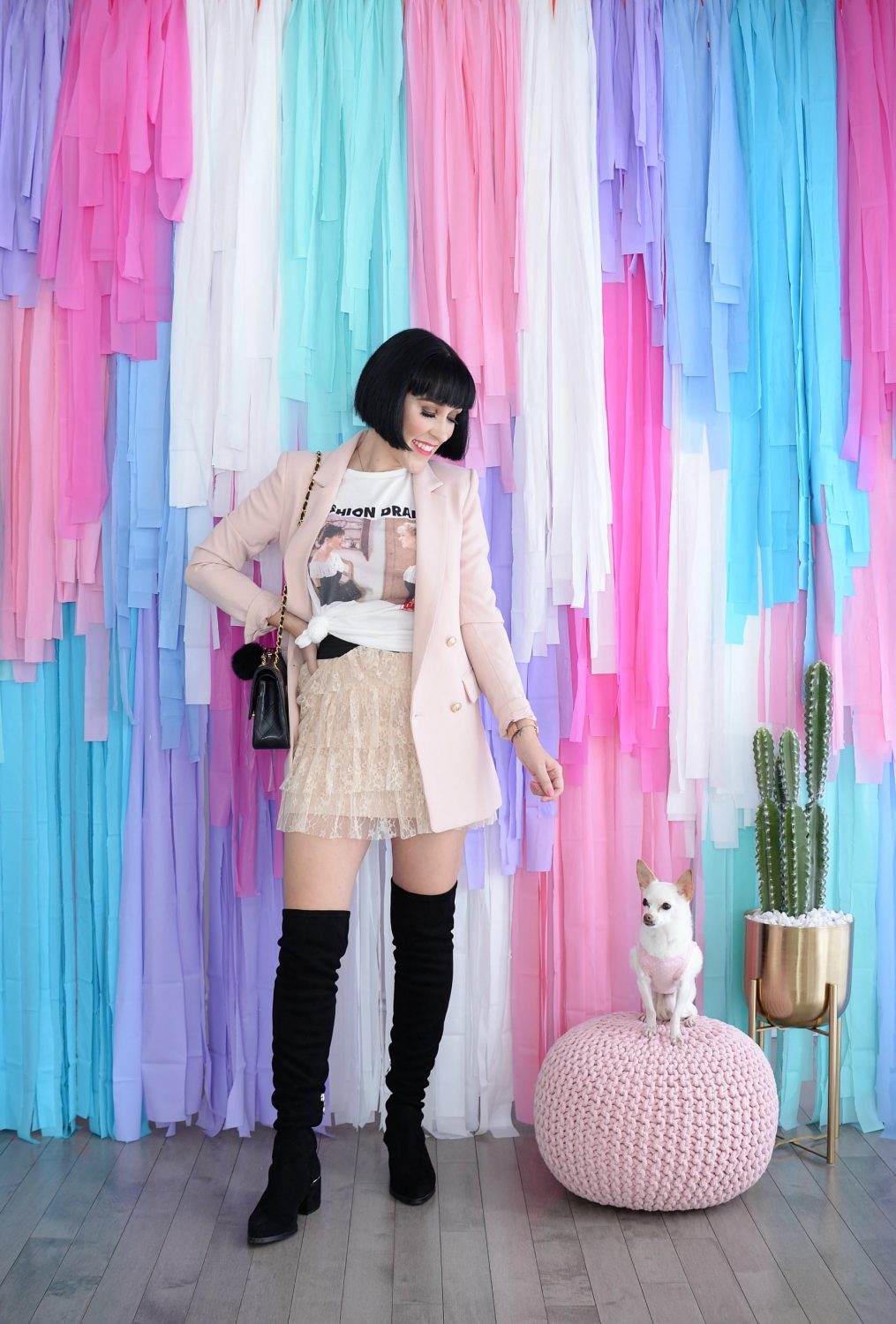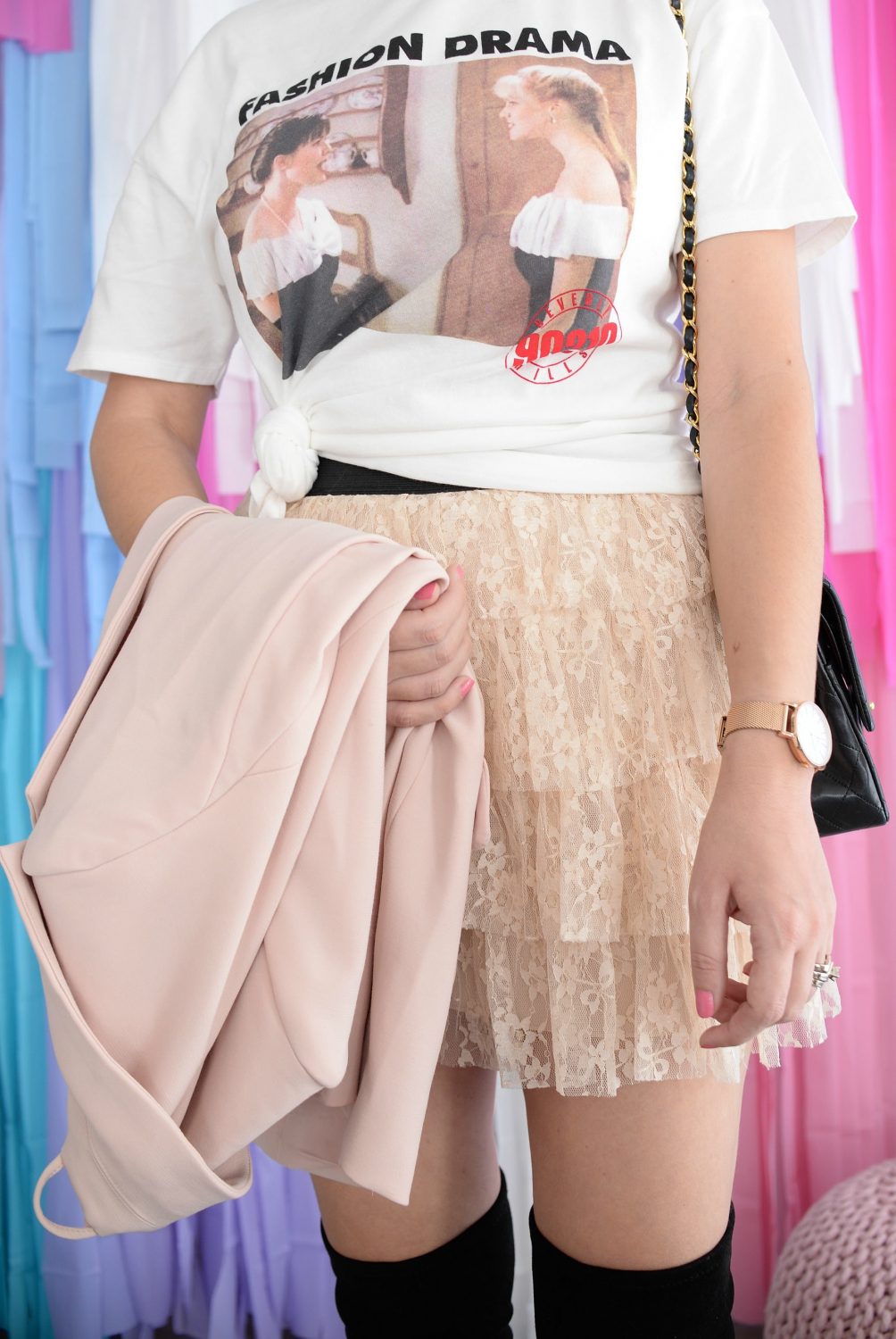 If you're looking to keep it classy, but still comfy, try skinny jeans and a blazer or trench. The layering piece will instantly elevate the look and make the entire look more polished. Of course, you can also pair it with a statement heel or even white booties to keep it fresh and flirty.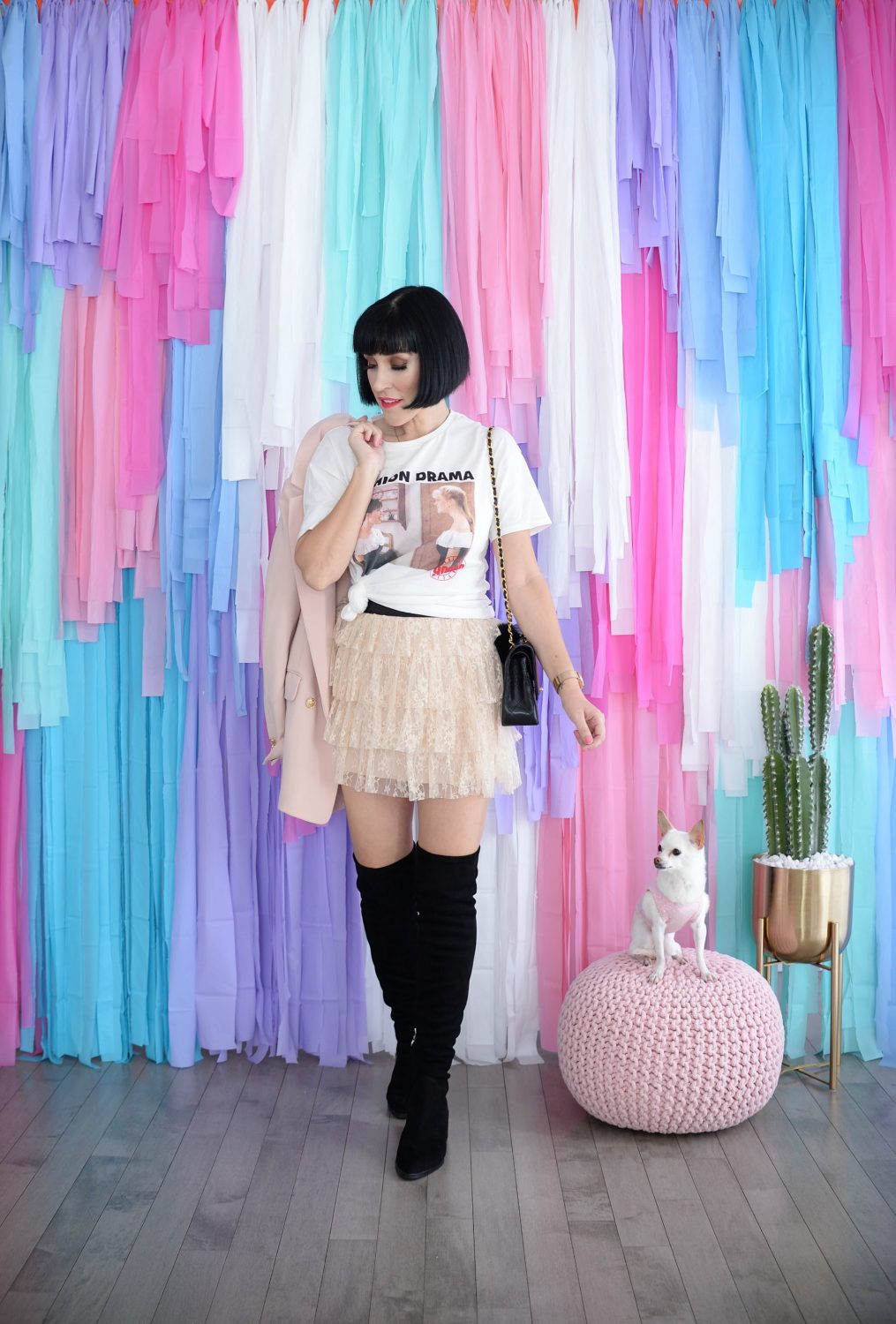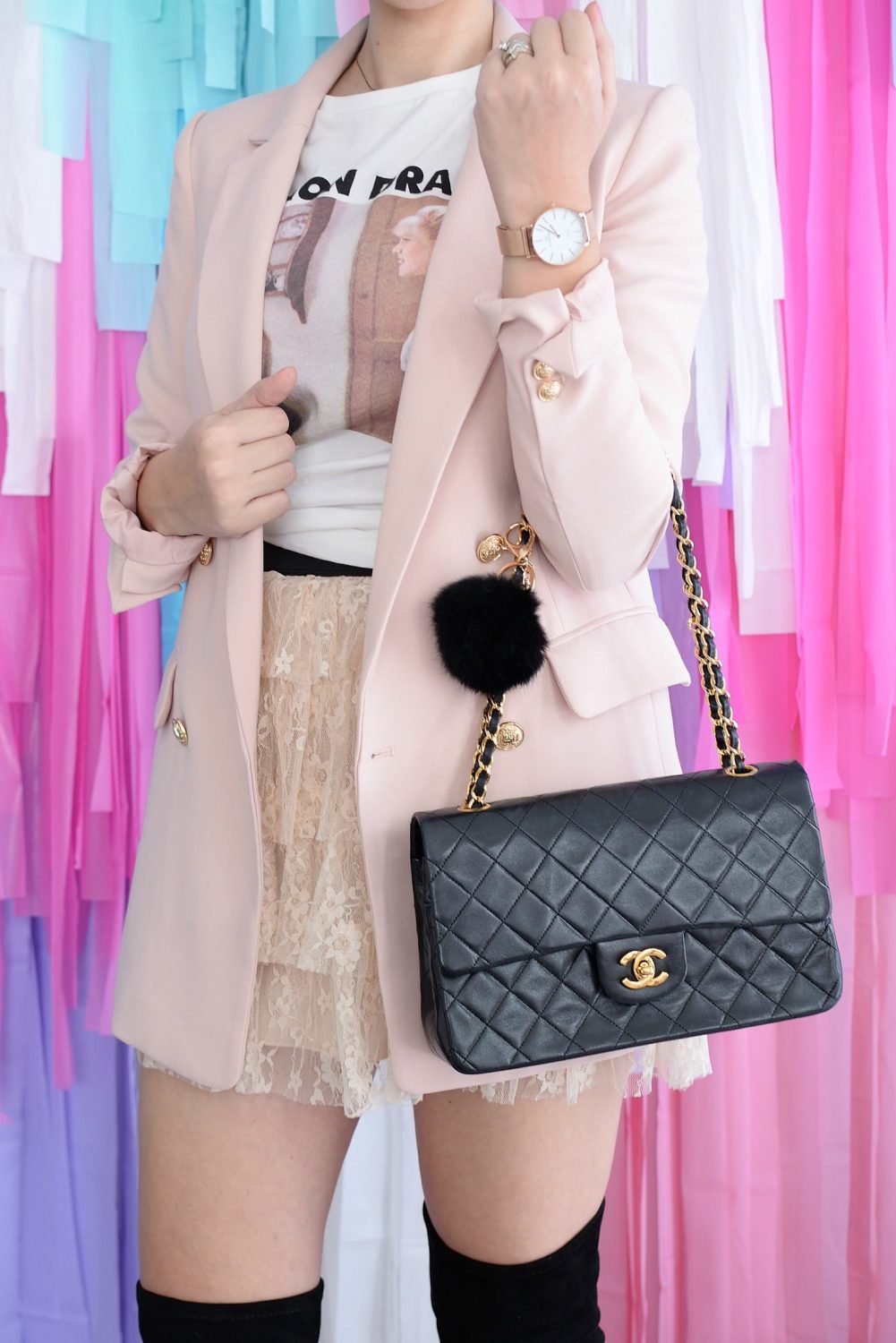 If you're looking to make a statement, nothing is fiercer than an animal print. A leopard-print jacket, a cheetah cardigan or even dalmatian printed pumps can make a bold impact. It's a super fun way to have fun with prints, while keeping the outfit visually interesting.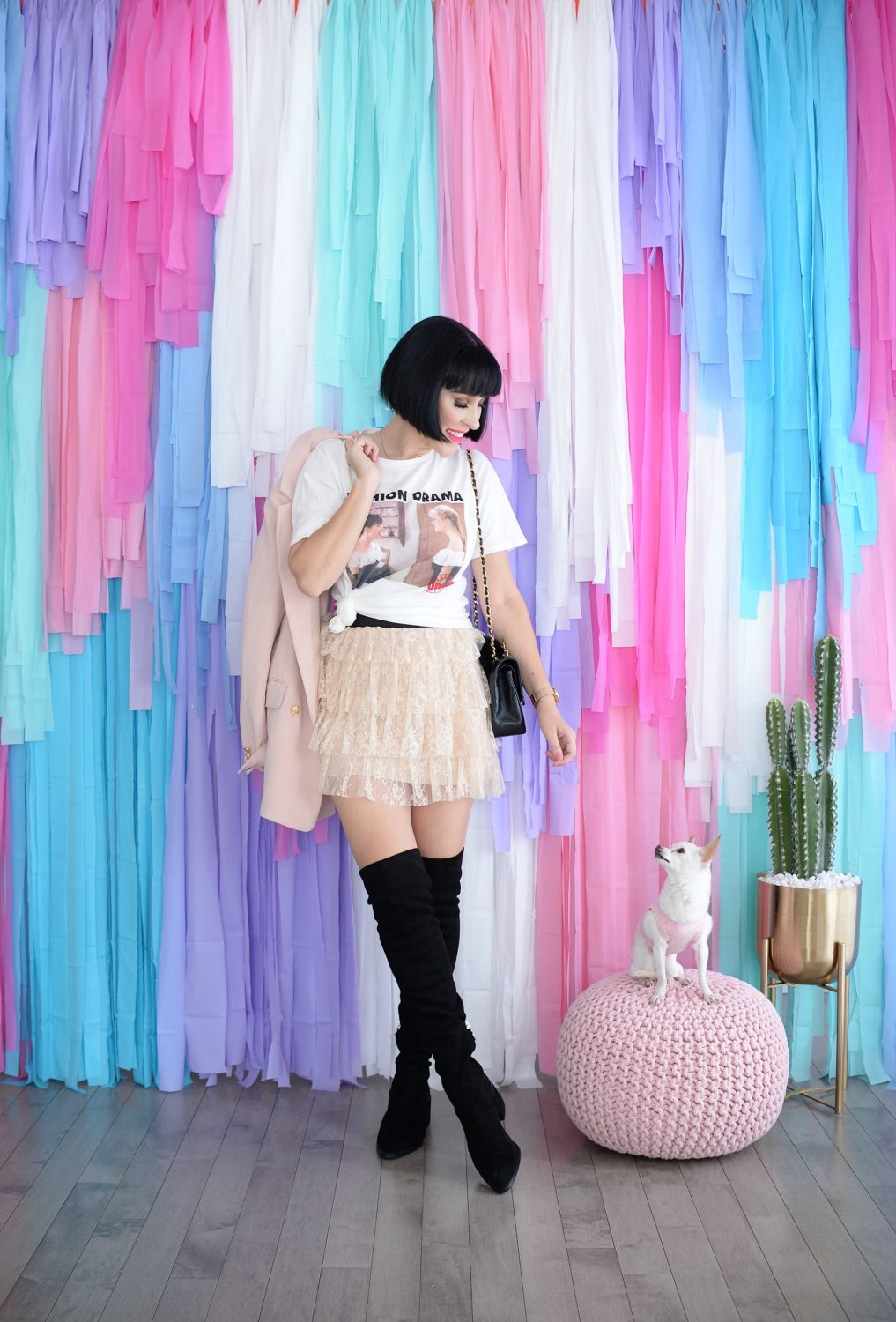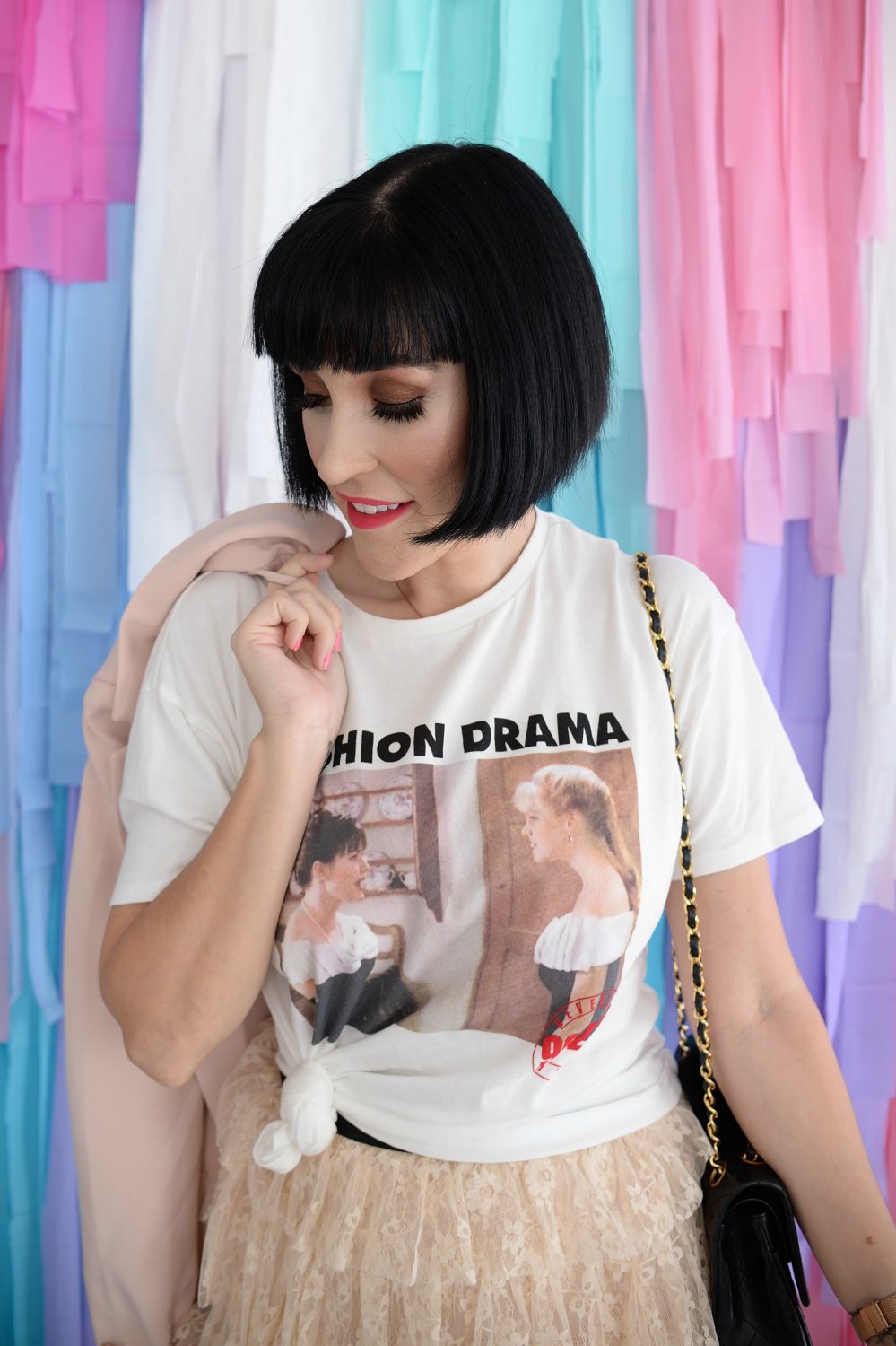 Revisit your youth with a nostalgic tee. Nothing brings me back to my teenage years like 90210. Who else is super excited for the Reboot? This tee gets a grown-up look when paired with a structured blazer. I keep it fresh and flirty with a lace skirt and over-the-knee boots.
What I Wore- 90210 Graphic Tee- Zara, Blazer- H&M, Purse- Chanel Double Flap, Watch-c/o Victoria Emerson, Skirt- Forever 21, Boots- Browns