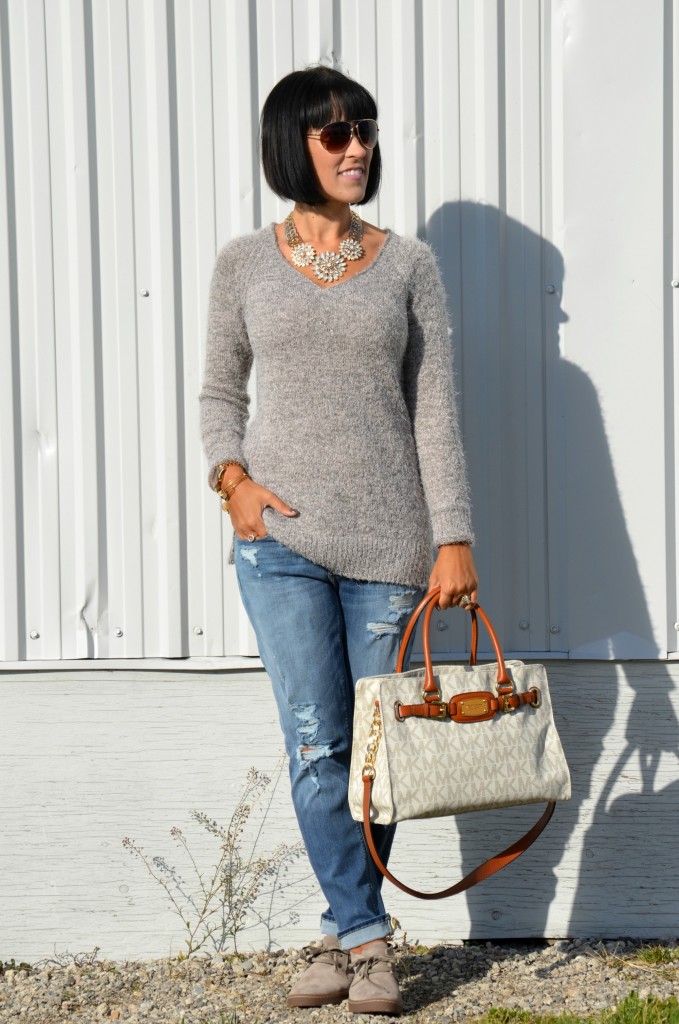 Hush Puppies continue to be a brand I trust and love, partly because of its relaxed and stylish designs, and also because of its lightweight crepe sole that gives extra comfort in each step. Each shoes is crafted to be tremendously comfortable for the entire day. It's soft and breathable designs keep you cool in extreme heat and warm during those long chilly winters. It's authentic and unique styles are known worldwide thanks to its classic, yet modern twist.
Eek, after today, I only have one more pair of Hush Puppies that I will be showcasing. Can't believe its already been 5 days. Hush Puppies have the perfect boot or shoe for you this winter and they want to gift one of my readers a pair (your choice out of the 7 pairs I'll be showcasing) by entering the Rafflecopter below.
Today was a high of 17, and although I wanted to wear open-toe shoes, I went with these beautiful desert boots. These Cille Gwen also come in black, but there's something about the softness of these suede taupe that I absolutely love. Perfect for the slightly warmer temperatures we've been having.
What I Wore, Dynamite Sweater- c/o Dufferin Mall, Purse & Watch- Michael Kors, Necklace & Sunglasses- Smart Set, Thomas Sabo Ring- c/o Barry's Jewelers, American Eagle Tomgirl Jeans – c/o Dufferin Mall, Desert Boots- c/o Hush Puppies