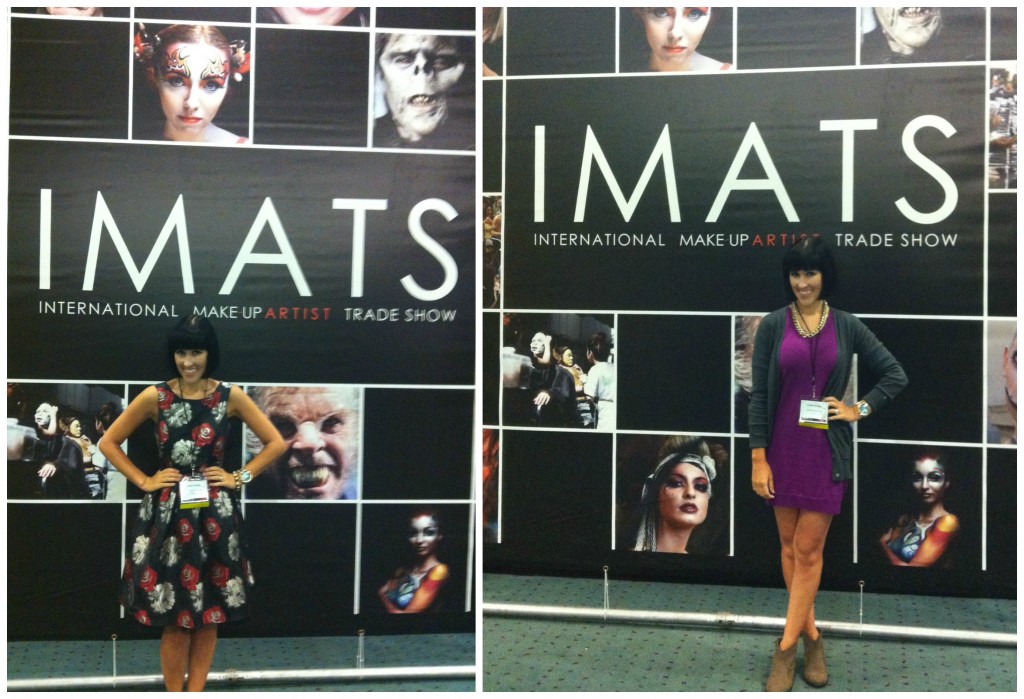 With all the excitement happening these past few weeks, I totally forgot to write about my very first experience at IMATS 2013 (International Makeup Artist Trade Show) in Toronto. For those that don't know what IMATS is, its pretty much heaven on Earth for any makeup junkie like myself. It's the world's biggest gathering for makeup lovers, where thousands of makeup artist, vendors and enthusiasts gather for the chance to chat, collect and display the best the industry has to offer. Makeup pros provide demonstrations of the newest products on the market, teach you tips and tricks on how to achieve the best results, latest trends, pretty much 2 full days talking all things makeup. If that's not good enough, top cosmetic brands will be there, set up in booths to answer all your makeup questions and sell you products at a discounted price.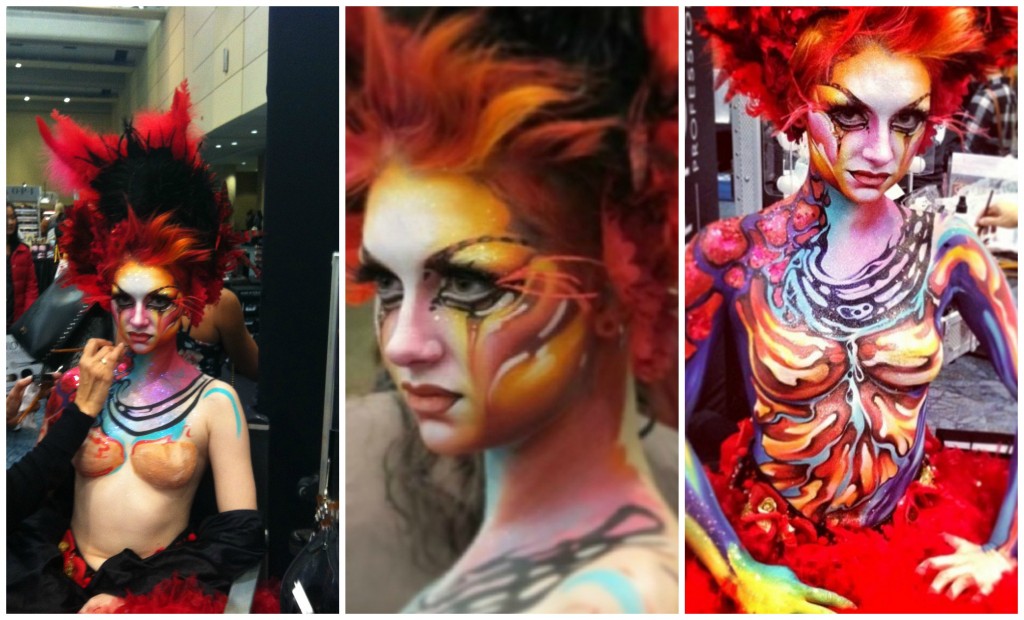 Now for the true makeup geek, they will be up at crack of dawn, wait in line for hours, to be the first ones inside. I didn't arrive till after noon, and I was okay with that. When I first walked in, I was pretty overwhelmed, thousands of girls all in one place, tons of booth selling anything from cosmetics, to skincare, to brushes to eyelashes, if it has to do with the beauty, you bet you'll find it there. Everyone was pushing and shoving to get in line to score the hottest items on the market right now at a discounted price, very busy and very crazy, but what an experience.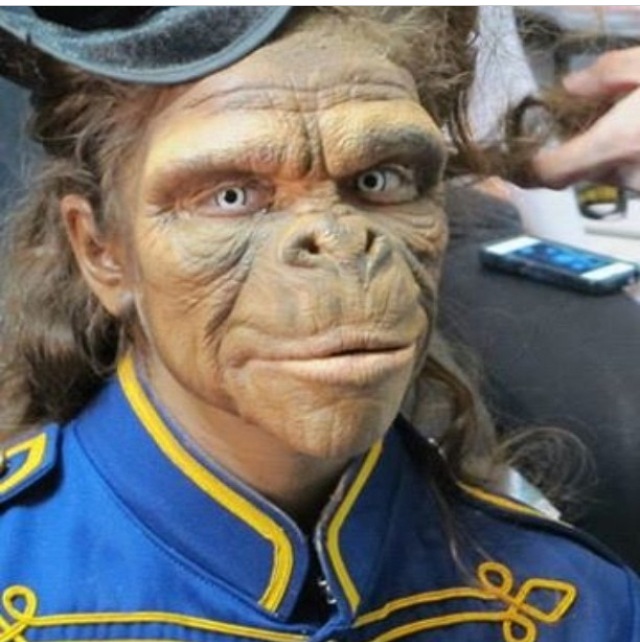 The first thing I wanted to check out was the brush collections, we all know how expensive a good brush can be, so I thought since they would be discounted, now would be the perfect time to pick a few up and save some money. You had your pick from Bdellium Tools, one of my personal favourites, designed from top grade materials and assembled by hand for superior quality, Morphe Makeup Brushes which are uniquely shaped and designed to give the professional makeup artist the ultimate application and Royal & Langnickel Brush which is highly innovative and high quality, Cici Fashion Brush which is one of the leading makeup brush manufacturers in the world, to name a few.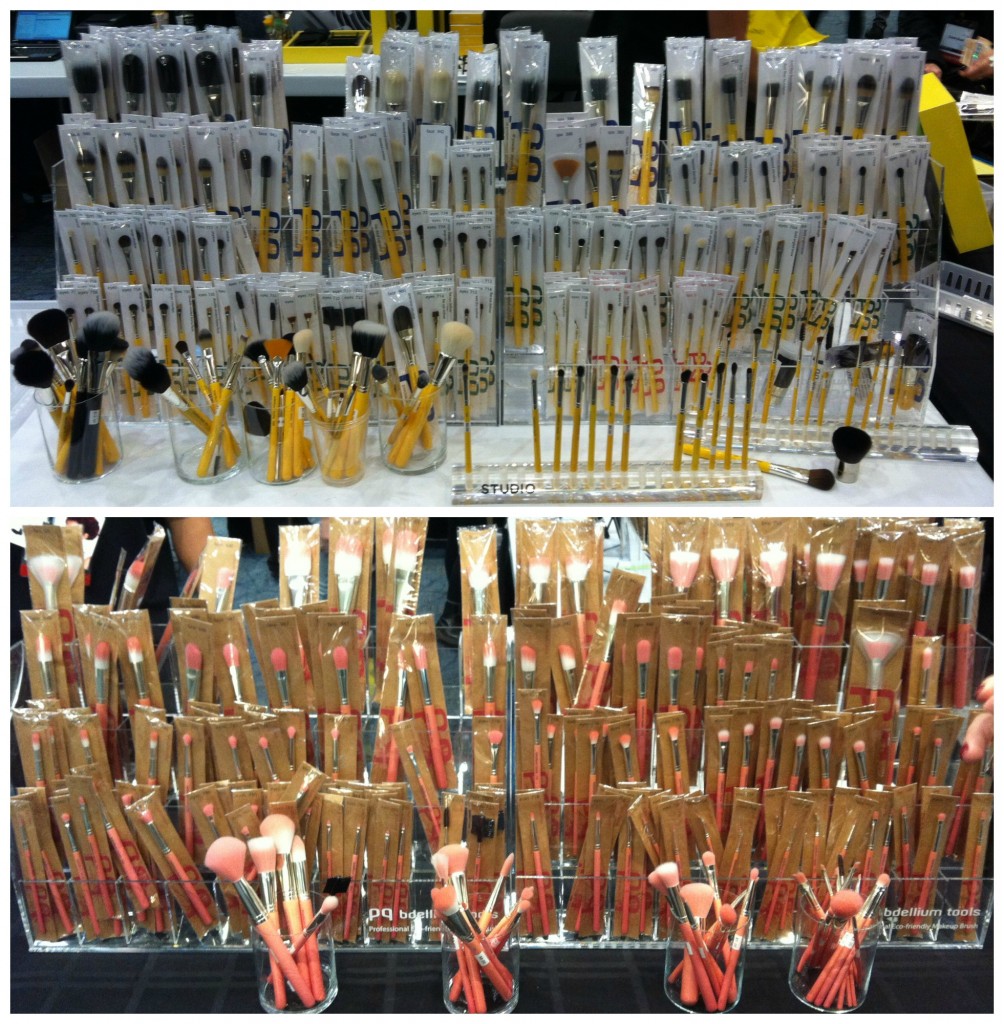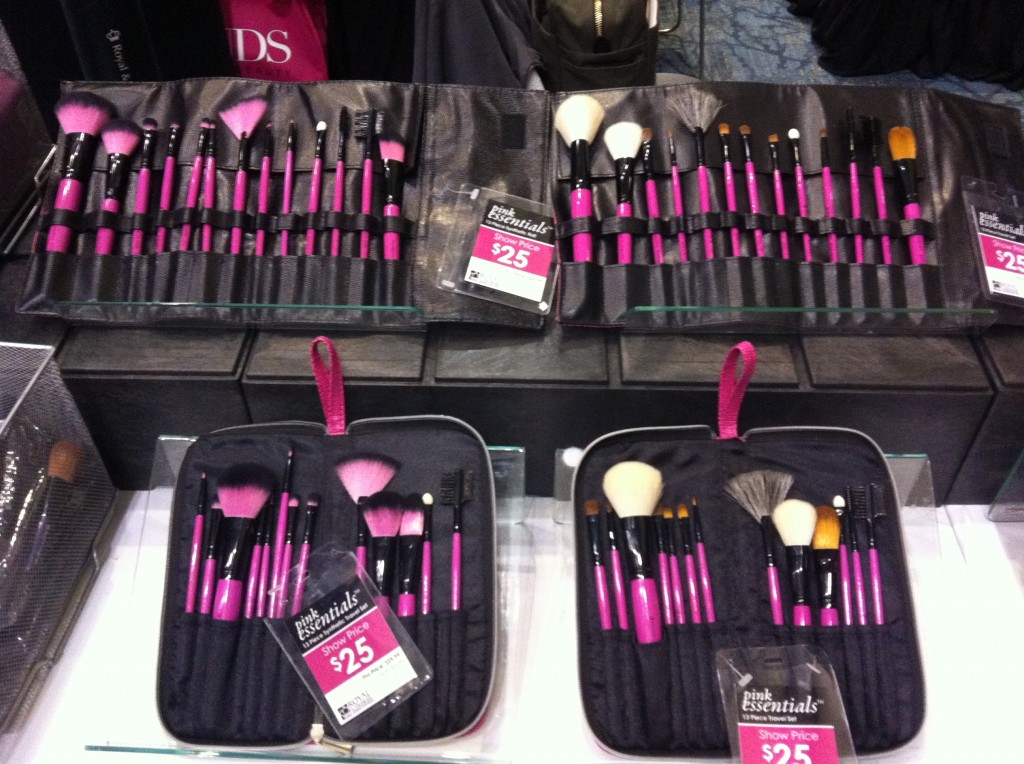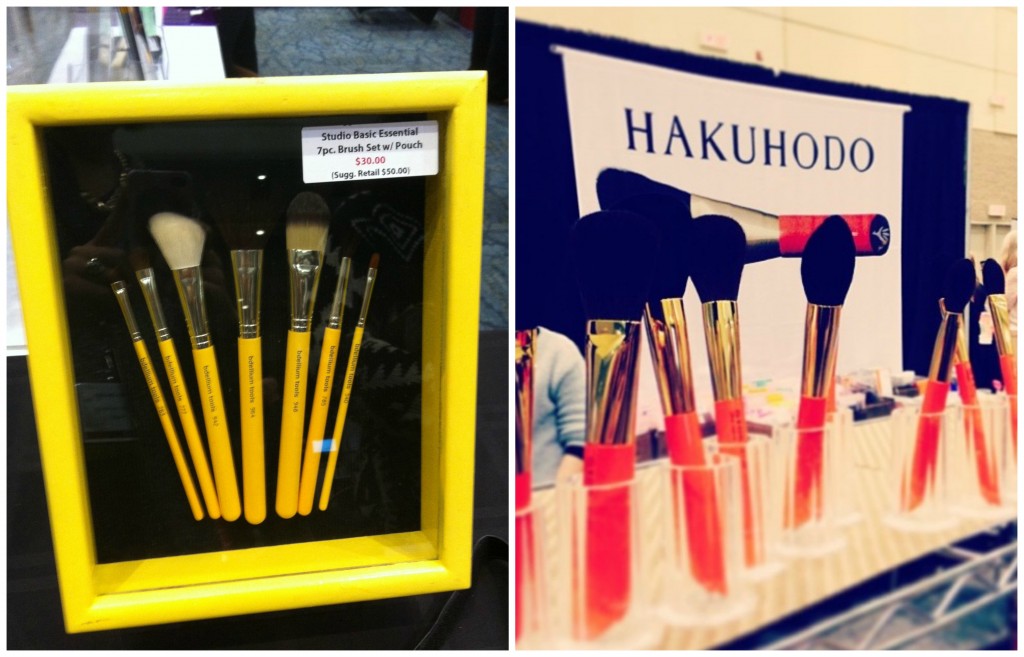 Next up, fake eyelashes, although I have a hard time applying them, I always enjoying seeing what's new and exciting happening in the world of faux lashes. Minked Lashes are made from real mink hair to create a subtle non artificial shine, has feather like wispy look and can be curled like human hair.
I think one of the highlights for me was getting an up-close and personal look at some of the stunning body art paintings being done. Anything from the anatomy man to mermaids to Wizard Of Oz, truly unique, super talented and beautiful works of art. If you're up for the challenge and want to try body painting at home, Bad Ass Stencils was there with airbrush stencils to purchase.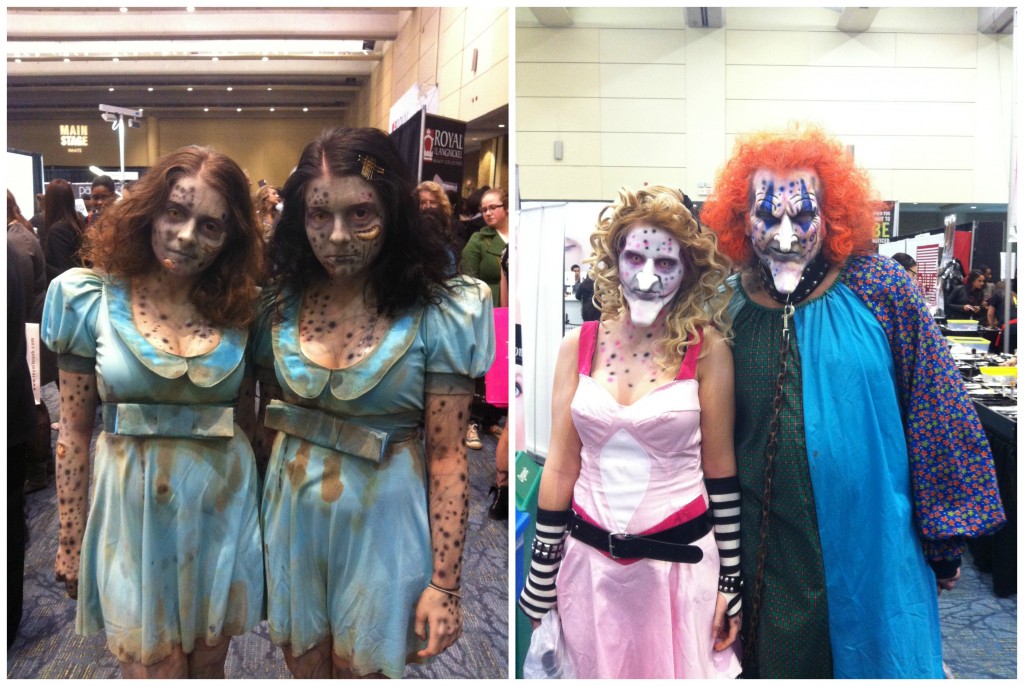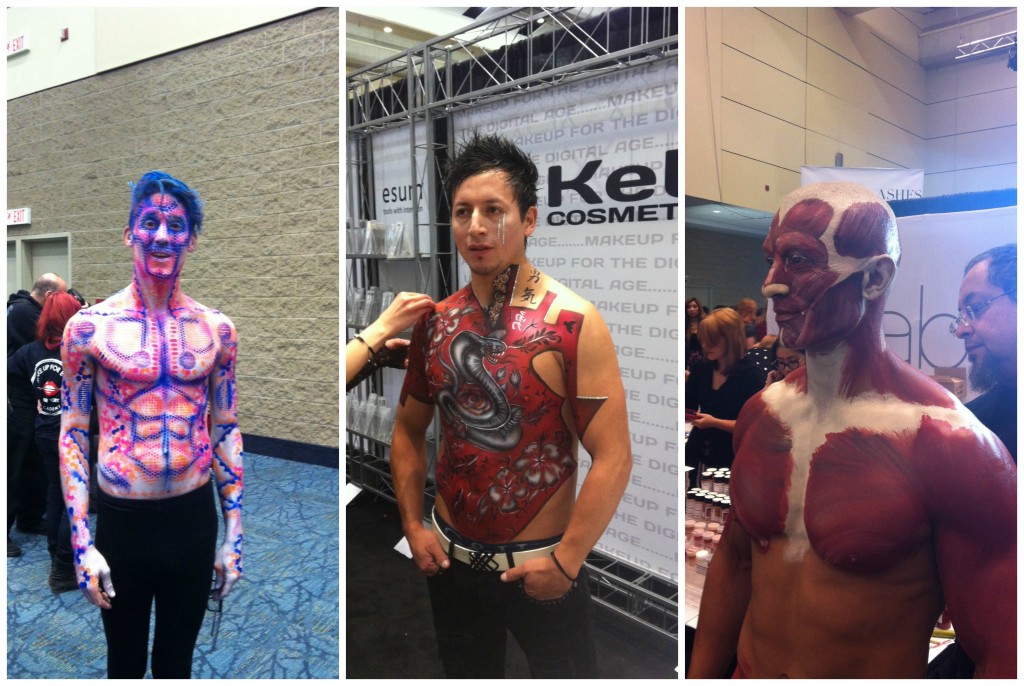 Beauty So Clean was there, which was created by International Makeup Artist, Nancy Crossley, a way to sanitize your makeup products and brushes without drying out or altering the makeup. I've been using it on my makeup brushes for the past year, at least once a week, in between cleanings to keep them germ free. I had to pick up mini bottles of their Gingerbread and Candy Cane Scented Conditioning Brush Cleanser for the holidays, oh gosh do they ever smell good.

Also if you're were looking for a Beauty Blender, now was the time to get one, pretty sure you could get 2 for the price of 1?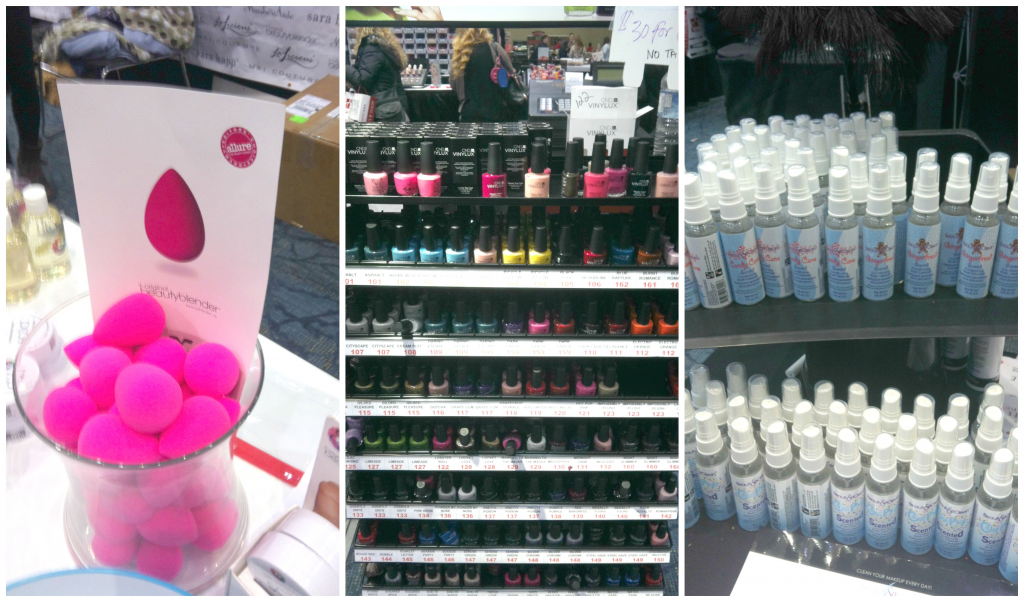 Looking for cosmetics, look no further than Naked Cosmetics, an all-natural mineral line, Mac Pro, which we've all come to learn and love, Make Up For Ever, which had some amazing discounts compared to shopping at Sephora, Lip Bar which is made of an unique blend of natural ingredients, enriched with shea butter, avocado oil, coconut oil and vitamin E for maximum moisture in each lipstick, Obsessive Compulsive Cosmetics which is known for their amazing Lip Tar, which I was able to pick up 2 for the price of 1, Pari Beauty, which has some of my favourite lip gloss of all time and Nars Cosmetics, although I don't think there was a discount on anything?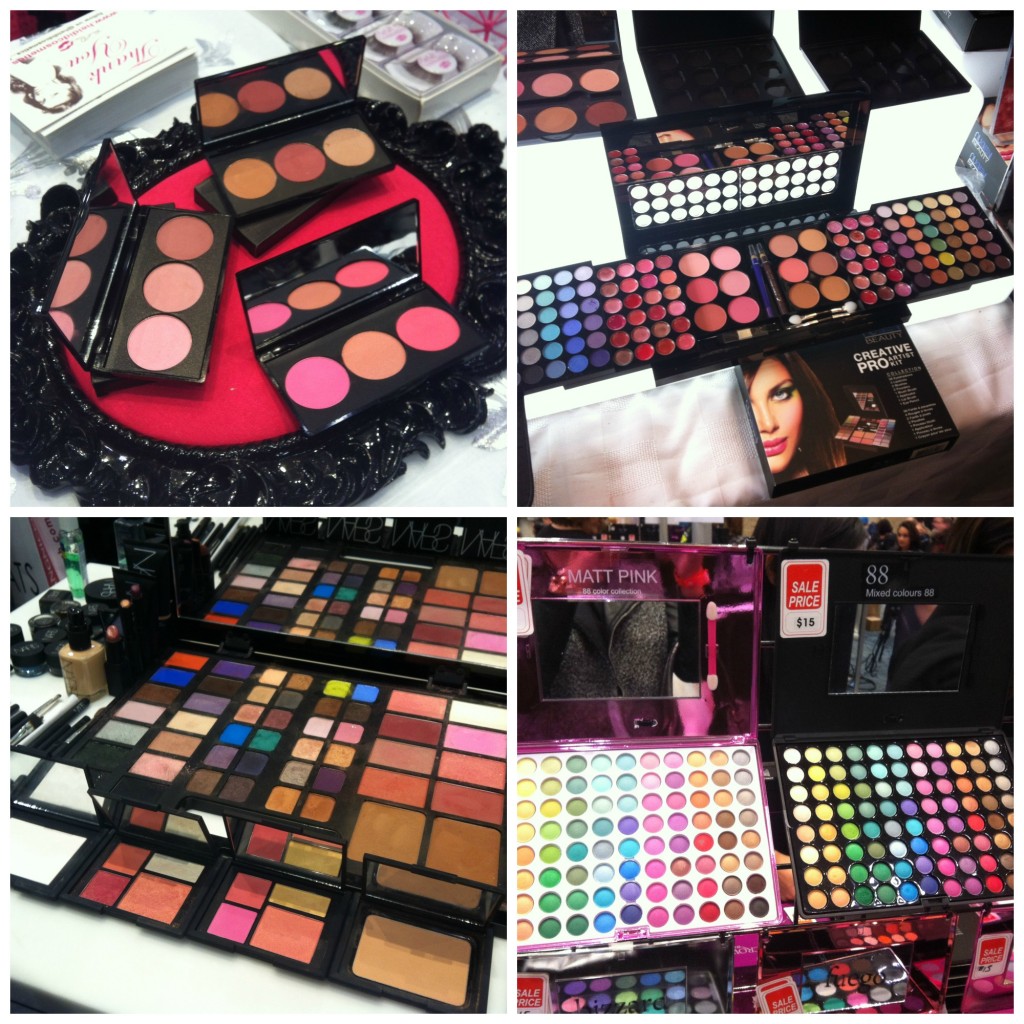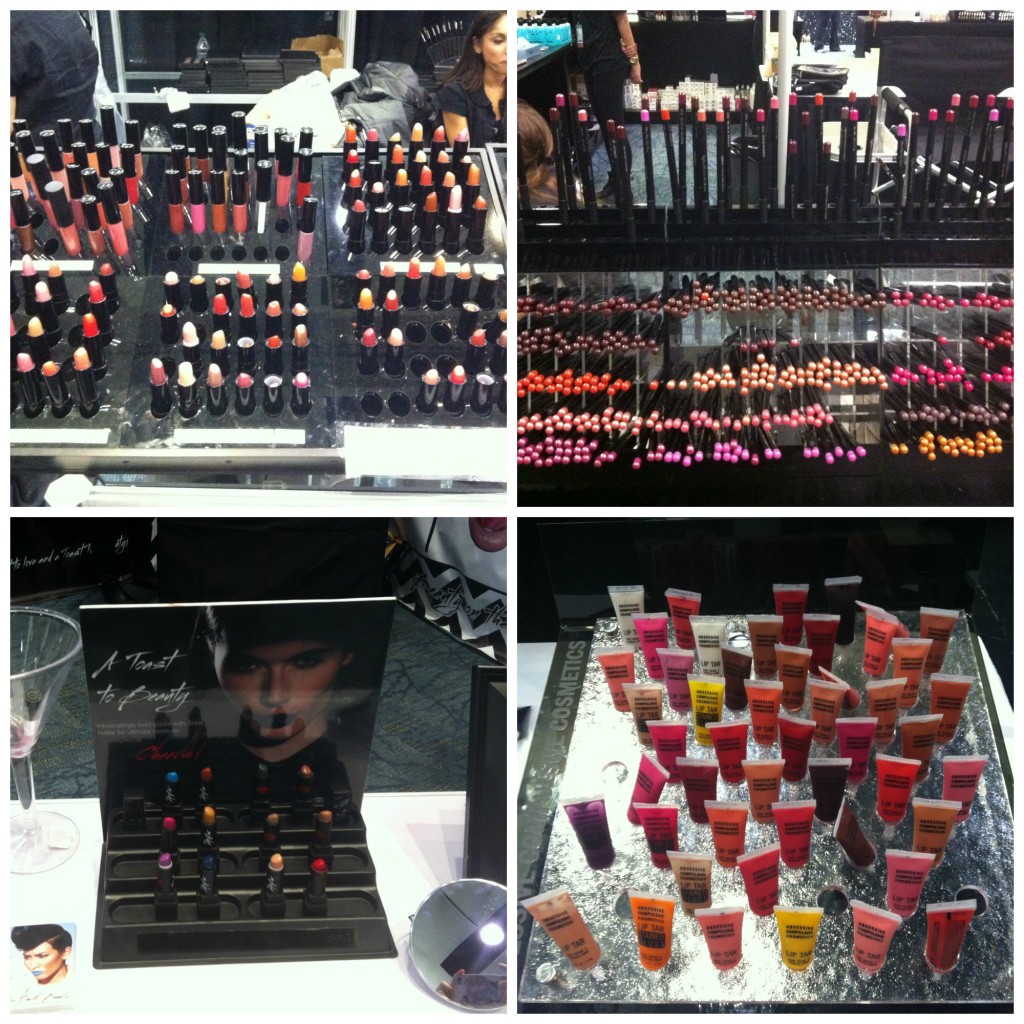 I did attend both days, but only for a few hours each day, it was enough time for me to check out all the booths, catch some presentations and chat with local bloggers. What a wonderful way to spend a weekend and I can't wait to go back next year, although I wouldn't mind attending the New York one next time?